There were a lot of things I was expecting to see on that day in December just gone, but this wasn't one of them.
With the news of RUF having unveiled their latest car, the SCR, based upon their new carbon fibre monocoque, it immediately brought me back to a position I somehow found myself in at the end of last year.
About an hour from Stuttgart airport, is the small German town of Fichtenberg. It isn't a town name that you should be familiar with. A population of less than 3,000 people call Fichtenberg home, with just small local businesses dotted around the narrow streets beside the main road that passes by it. There's not even a petrol station, you would have to travel to the next town over for that luxury. Fichtenberg is, however, home to something that you should be familiar with; KW Suspensions.
It was the week before Christmas, and I was visiting our friends at KW in order to capture assets for upcoming technical features. It was cold, it was wet and it was pretty much exactly how you would imagine how Germany looks in the middle of winter. On my journey around the factory with KW's Christian Schmidt, we took a quick visit into KW's famous seven post driving dynamics test rig. Access into this building is often strict, as both race teams and manufacturers will use the facility to test and develop their latest cars.
This, was one of those days.
While you – might – be aware of KW, I'm pretty certain that you will absolutely be aware of another German company that goes by the name of RUF. Since the early 1980s, RUF have been building some of the wildest Porsche-based creations known to man. Amongst them, the 1987 RUF CTR, better known as the Yellow Bird.  With 470hp, the CTR set a then production car world record of 342km/h (212mph) at the Nardo Ring, while Stefan Rozer set one of the most iconic laps of the Nürburgring Nordschleife ever caught on film.
Needless to say, the Yellow Bird left an impression on an entire generation of automotive enthusiasts. Regardless if you consider yourself a Porsche person or not, you have to respect the Yellow Bird. It's the type of car that transcends the in-community bickering and pedantry.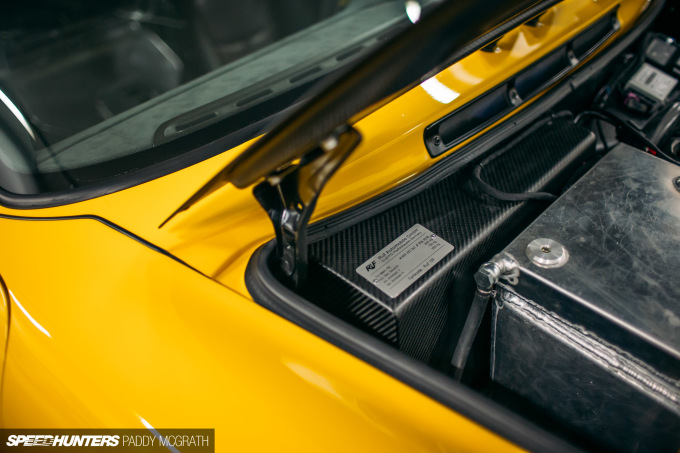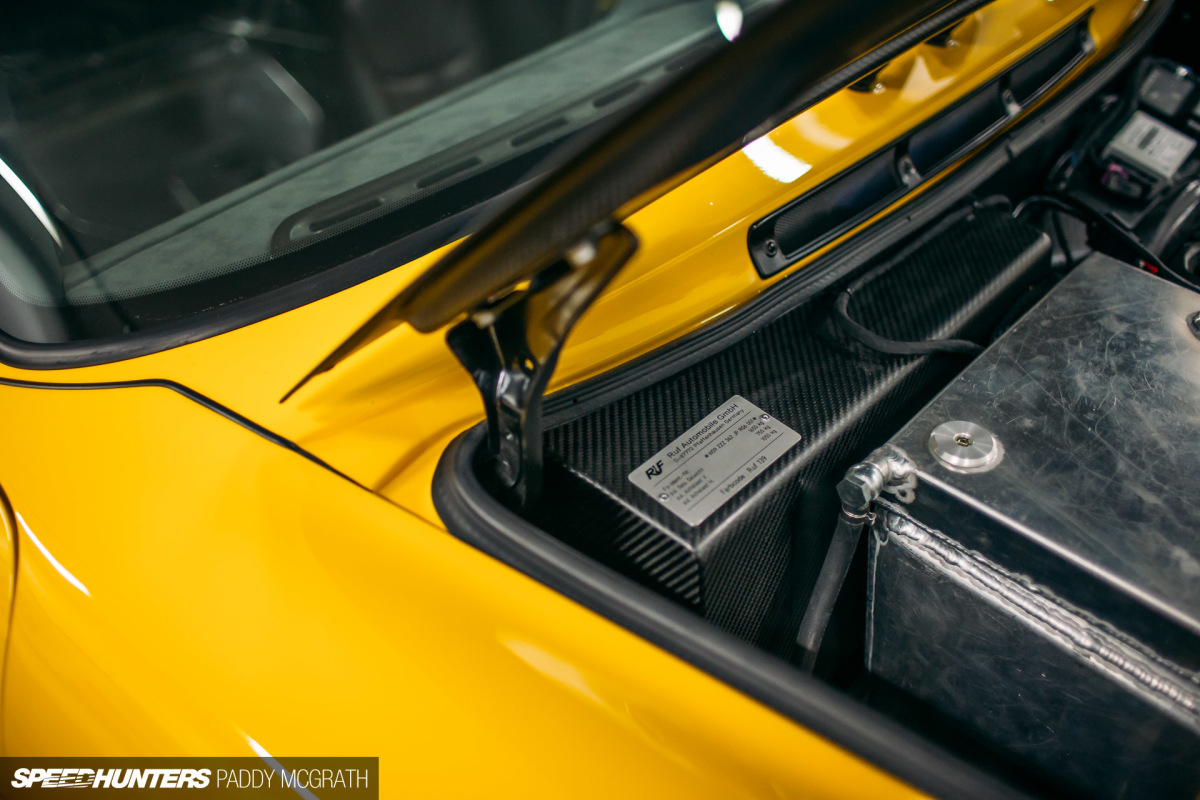 In 2017, 30 years after the original CTR made its appearance, RUF announced its spiritual successor at the Geneva International Motor Show. While it looked similar to its 1987 counterpart, the new CTR is very much a car built for the modern era. It was also a new beginning for RUF.
Where previously, RUF based their models on existing Porsche models, the new CTR is their first car from the ground up. While it might be unmistakably 911 in its form, what lies beneath is unlike anything even Porsche have done, in that it features the first ever rear-engined carbon fibre monocoque chassis.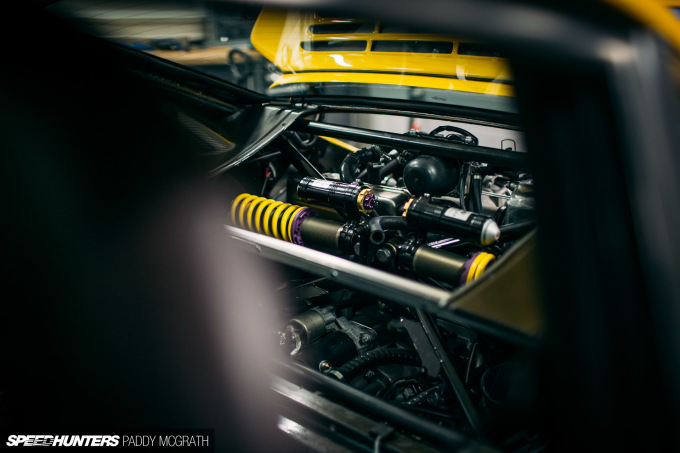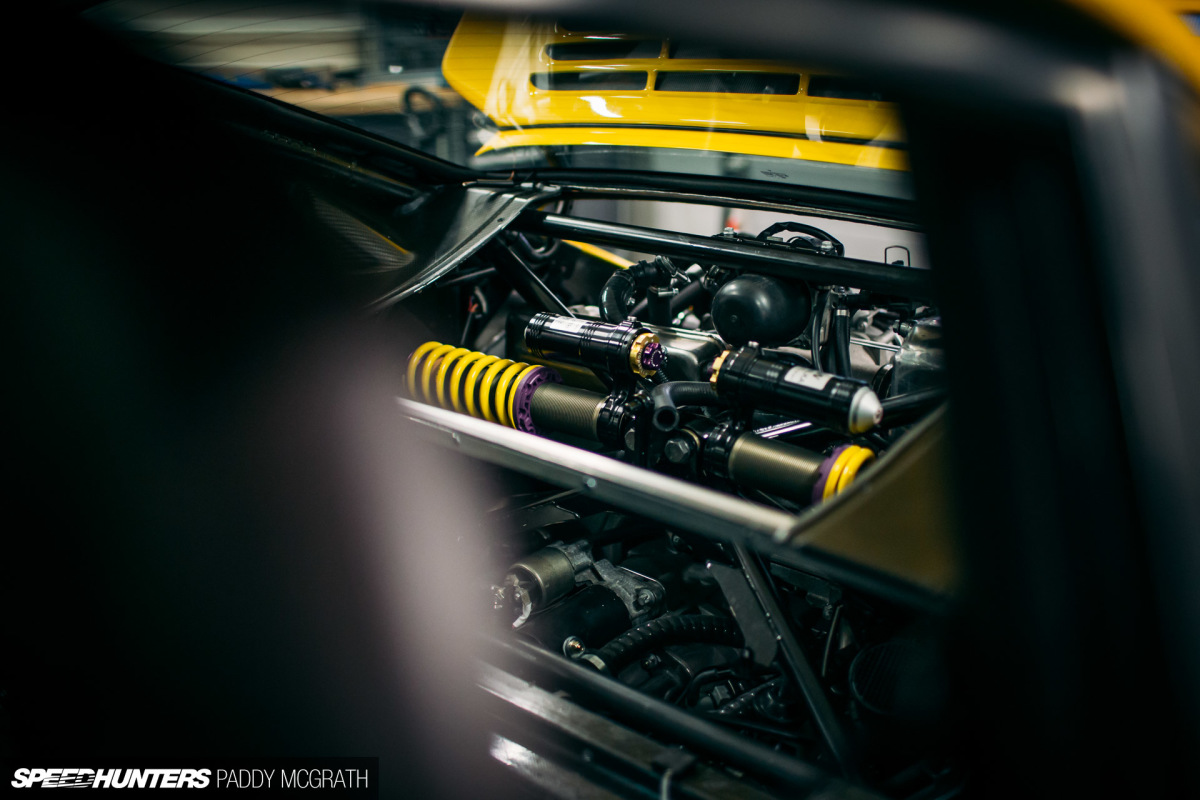 The suspension part of the equation is dealt with by means of a double wishbone pushrod setup, both front and rear. The configuration was engineered by RUF themselves, while KW assisted with their own product and expertise to achieve maximum performance. A custom 3-way adjustable KW Clubsport kit was deployed, with a Hydraulic Lift System on the front axle. Together with KW's engineers, RUF carried out a frequency analysis of the chassis and whole suspension system on the seven post rig. I asked KW if they could elaborate further and this is what they had to say:
"The rig simulates driving along a road surface by transferring forces through the tyre contact patch. These intricate vibrations and bumps are produced by a series of computer-controlled hydraulic rams and act directly on the tyre via the platforms that the car sits on. This allows engineers to analyse the effect of suspension changes like spring rate alteration or damping force adjustment directly on the chassis and tyres."
"Real life data is collected and fed into the control system. This allows repeatable tests to be performed and true objective analysis to be carried out, something that is traditionally very difficult to achieve at the circuit. This type of testing allows for rapid and very accurate development of optimal settings depending on circuit type or weather condition; especially important when you consider the risk of real world wet weather testing at the limit with rather expensive road and race cars."
While this test car was practically naked, I do hope that the final product allows a detailed look at the rear suspension setup and that it's not hidden from view.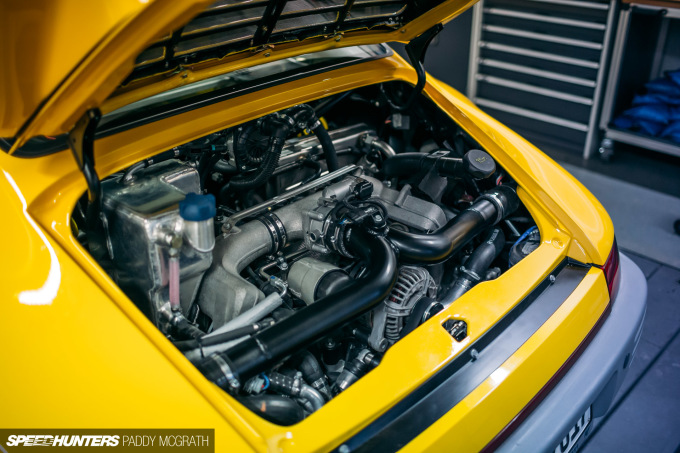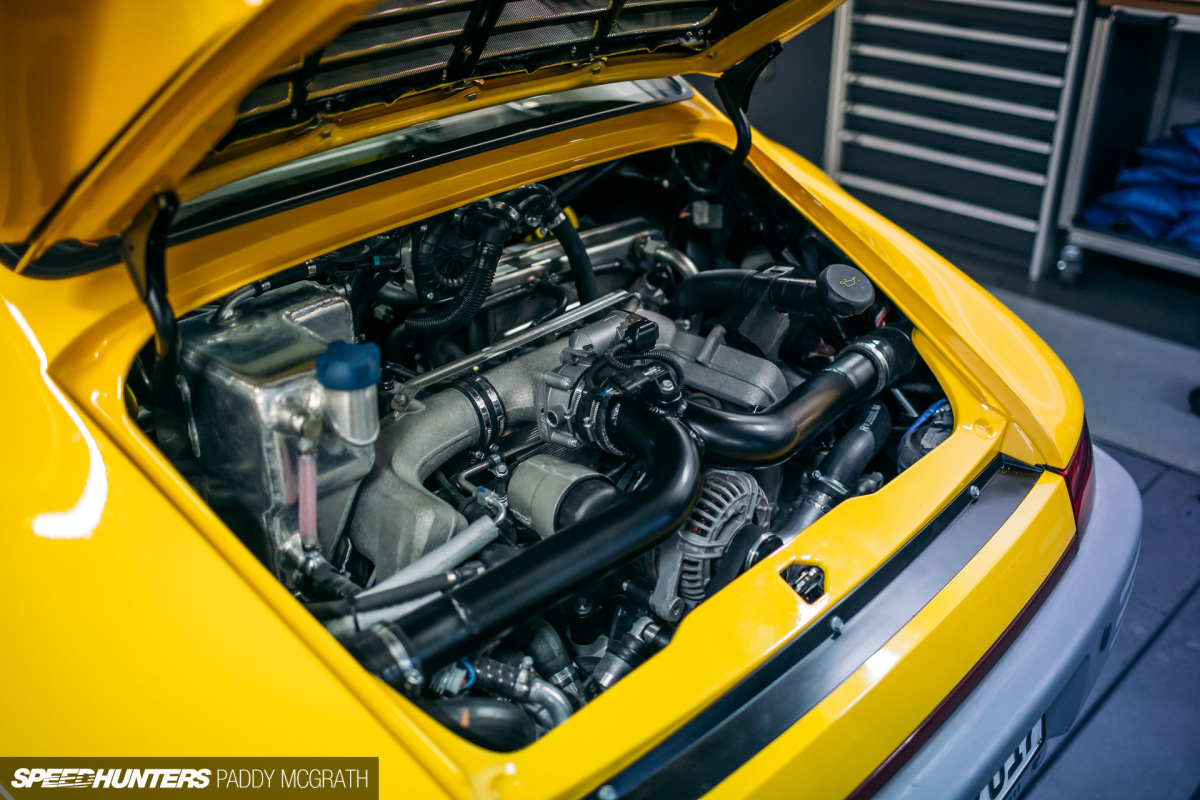 Of course, a flat-six is deployed at the rear. The 3.6-litre motor is paired with two turbochargers, with the new CTR making peak figures of 710hp, but with a staggering 649ft/lbs at just 2,750rpm. Their target top speed is 360km/h (225mph), all of which will be achieved with rear wheel drive, a limited slip differential and a manual six-speed with three pedals.
To walk around a car like this, especially in this state, is one of those surreal moments that seem to happen again and again during our hunt for speed. With unpainted panels and missing trim, I was expecting to be ejected from the room at any time. Instead, RUF's Car Assembly Manager, Hans Kerler, was happy to show me around the car and allow me to see even more things that I felt at the time I probably shouldn't have.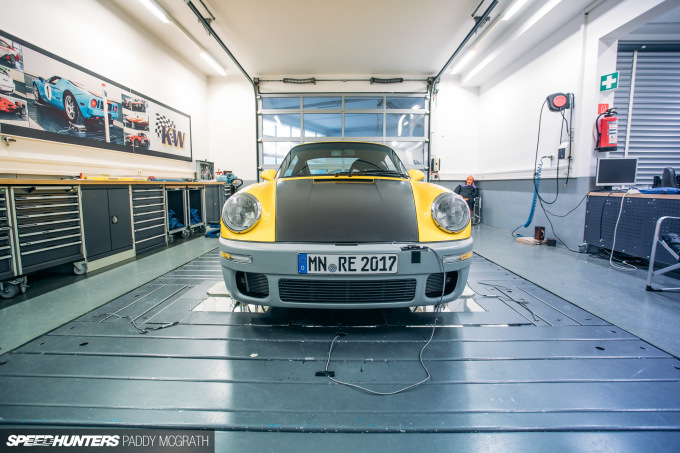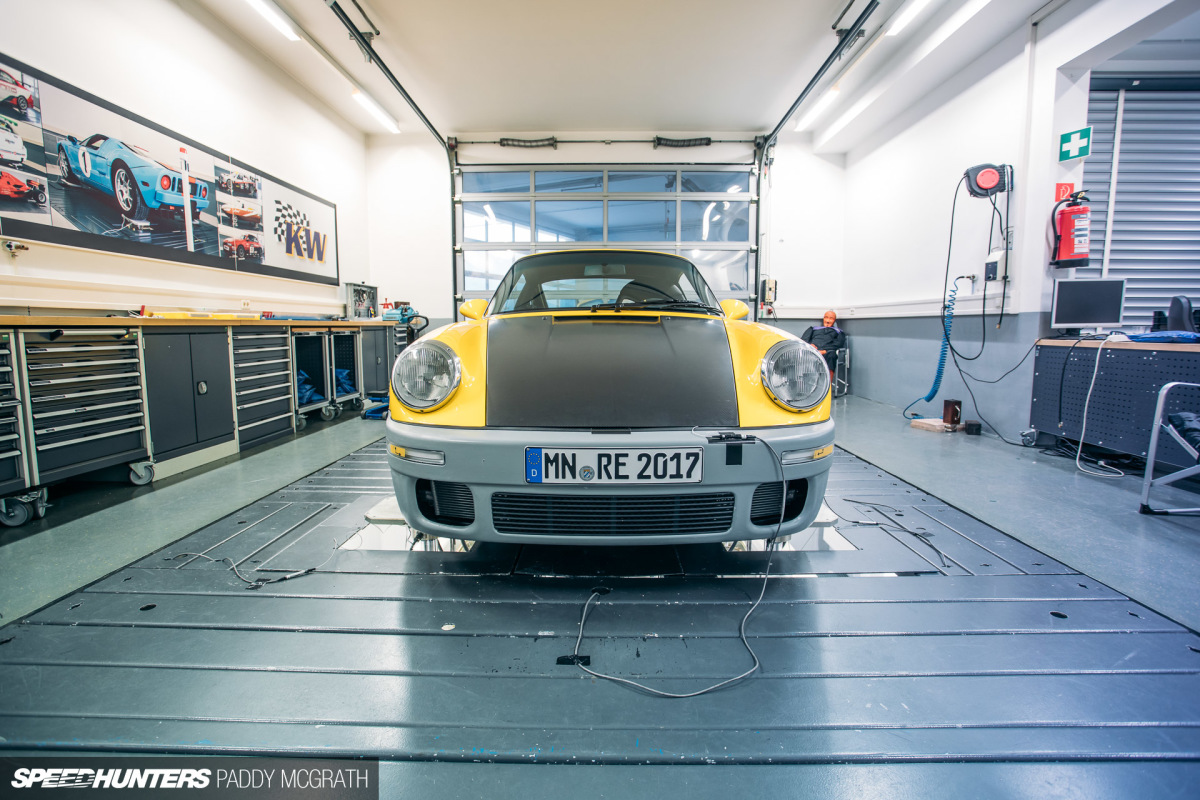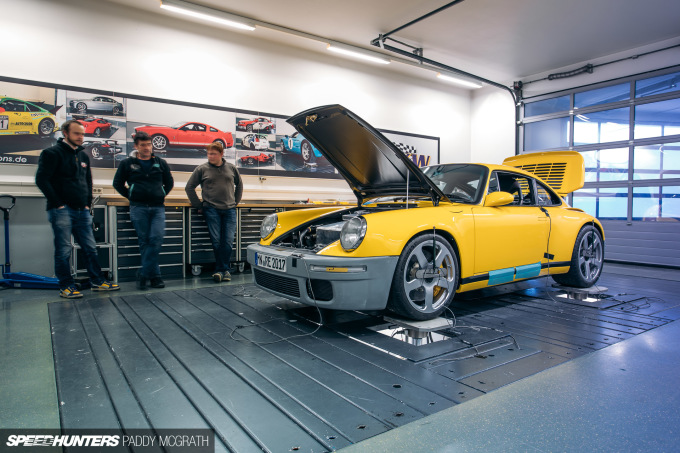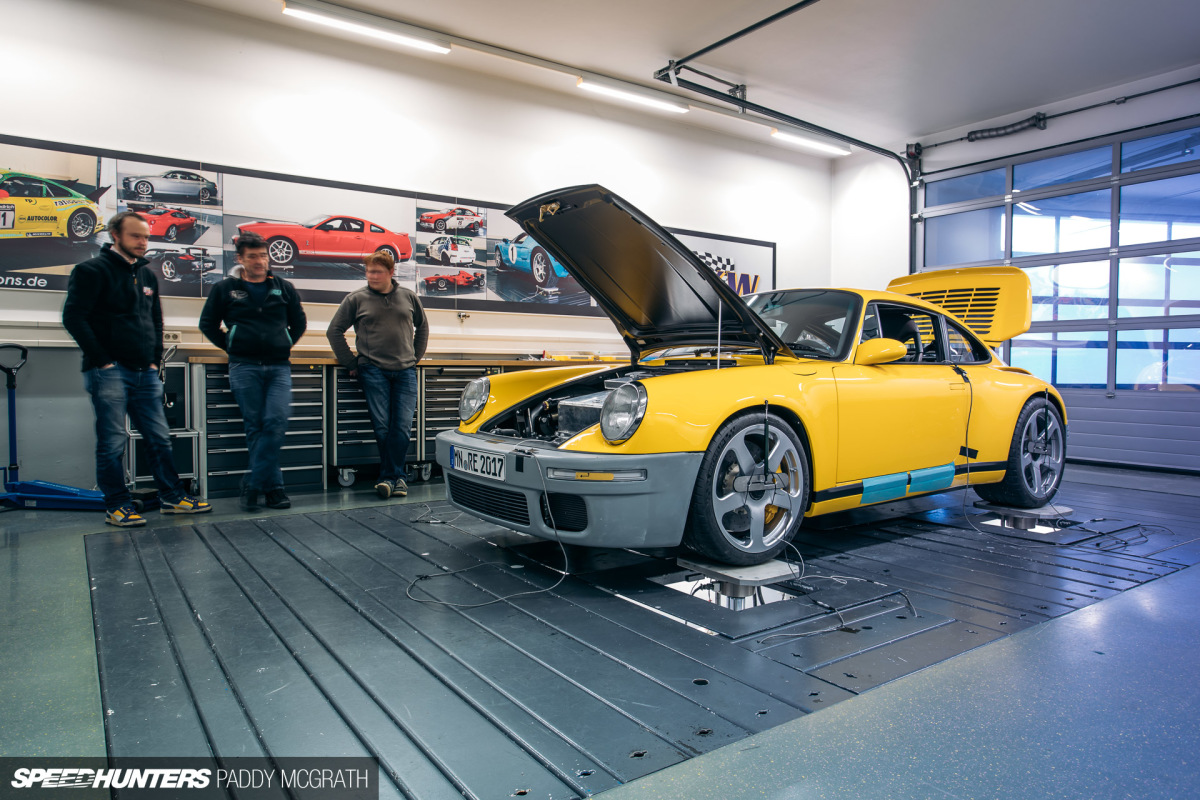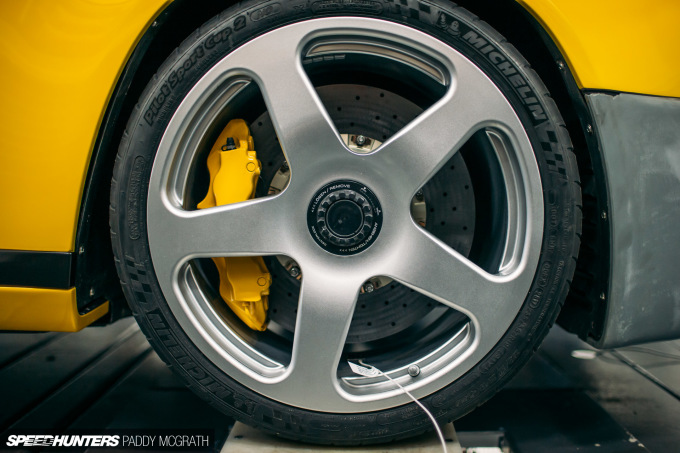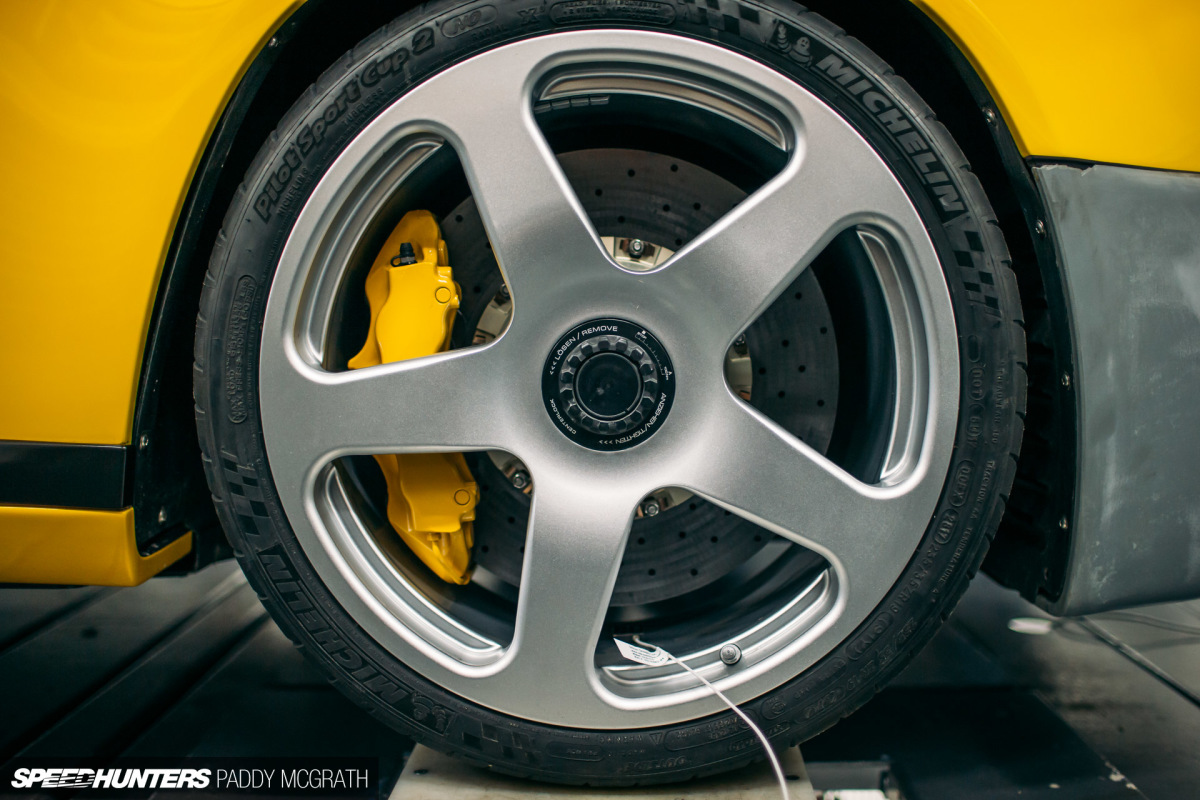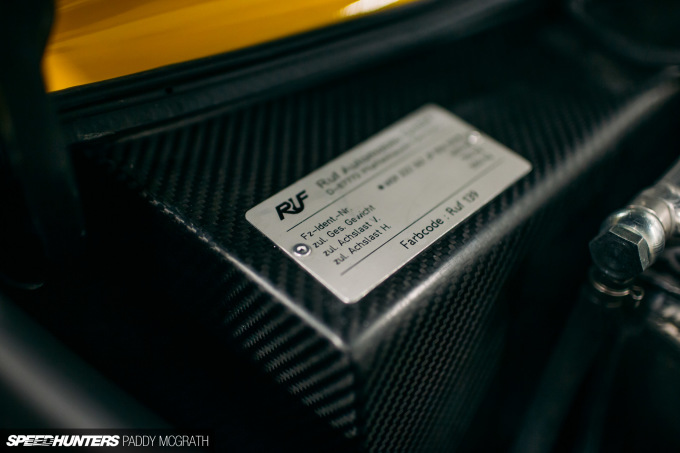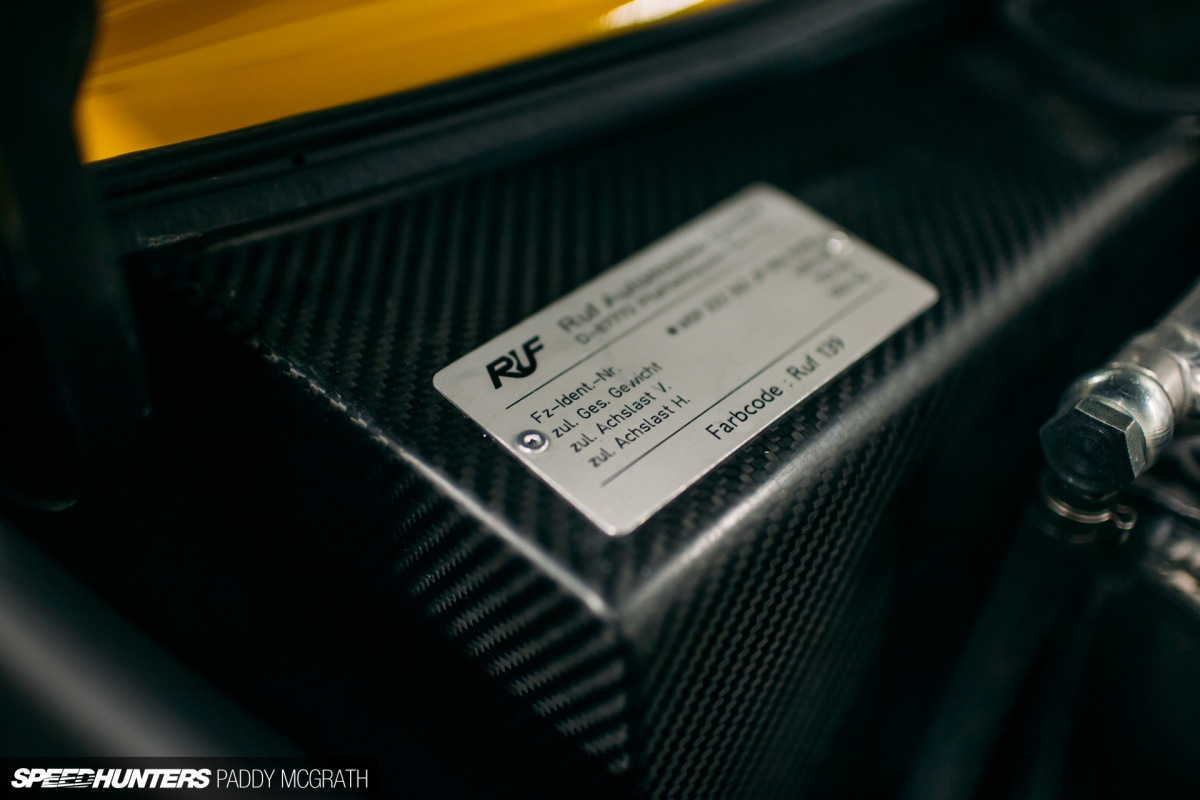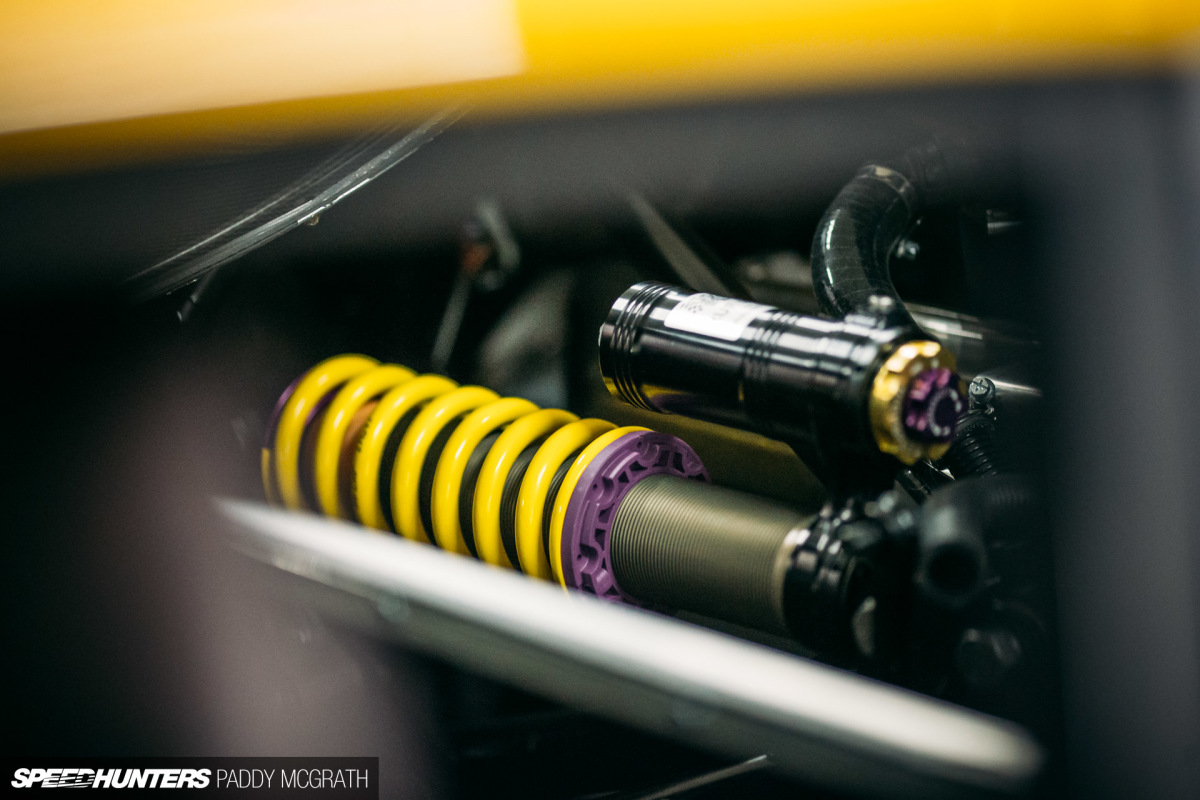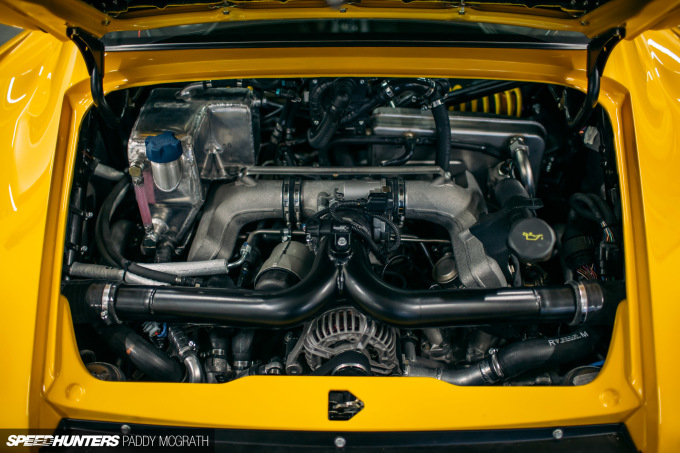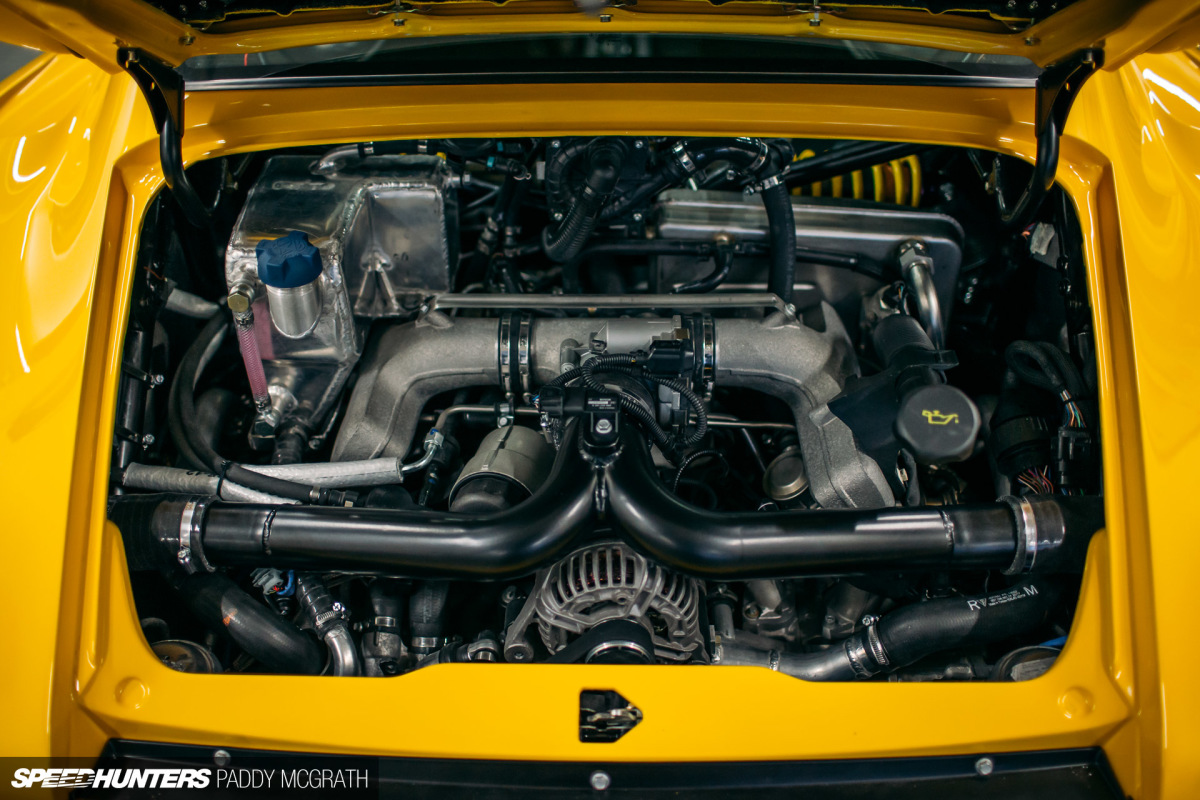 It feels particularly relevant to re-visit these photos today, just as RUF have revealed the SCR, based on the same carbon monocoque. Instead of turbochargers, the SCR is equipped with a naturally aspirated 4.0-litre making 510hp at 8,250rpm. Numbers, which on screen are almost impossible to properly appreciate, especially in today's mega-horsepower world. They're still fast numbers, however.
The fact that RUF were so comfortable with letting this bumbling idiot pour over their car only goes to show not only the confidence that they have in the car, but also the fact that nobody else offers anything even close to what the new CTR is.
Which I suppose means that they've nothing to fear, for now.
Paddy McGrath
Instagram: pmcgphotos
Twitter: pmcgphotos
paddy@speedhunters.com