Lights, Camera, Action!
Have you ever wondered how different the tuning world we live in would be without the release of the 2001 blockbuster The Fast and the Furious?
Of course tuning and modifying has been around long before anyone knew who Brian O'Connor and Dominic Toretto were, but it was largely reserved for those already in the know about the culture. To say the tuning scene didn't change (for good or bad) due to the release of the movie would be to admit you've been living under a rock since the early 2000s.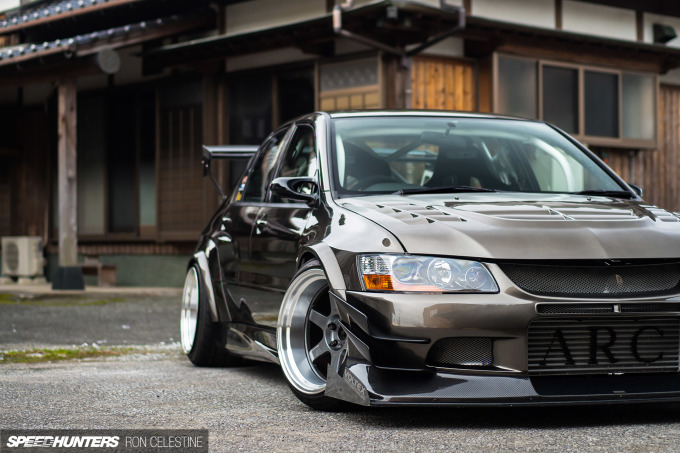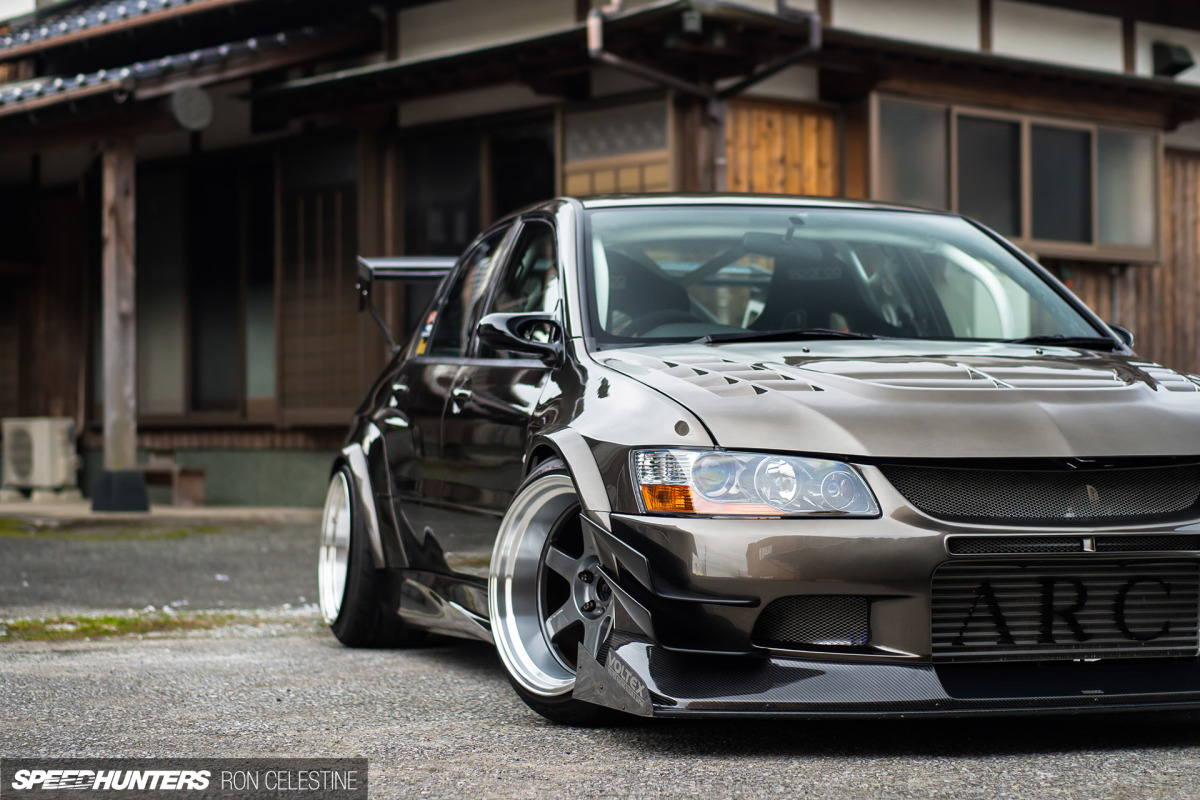 Having spent most of my life in America, I can vividly remember the impact the franchise had on my life and in my community. What I never would have expected was that the same impact was felt in Japan. It's somewhat odd; the Japanese car scene was part of the main focal points behind the movies, yet Japanese enthusiasts also look to Wild Speed (that's what it was titled in Japan) for inspiration. So what gives?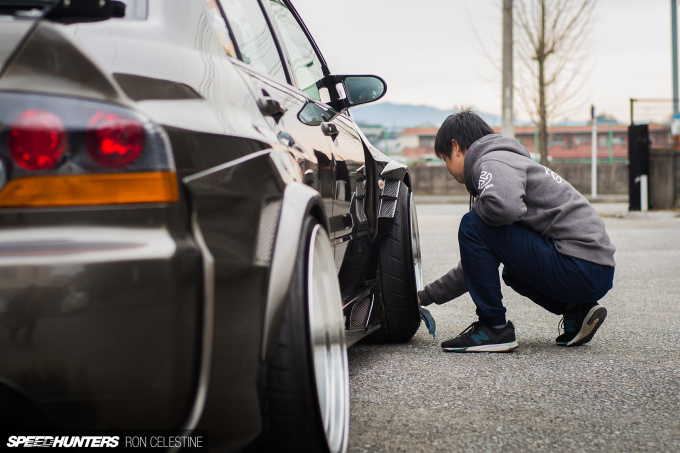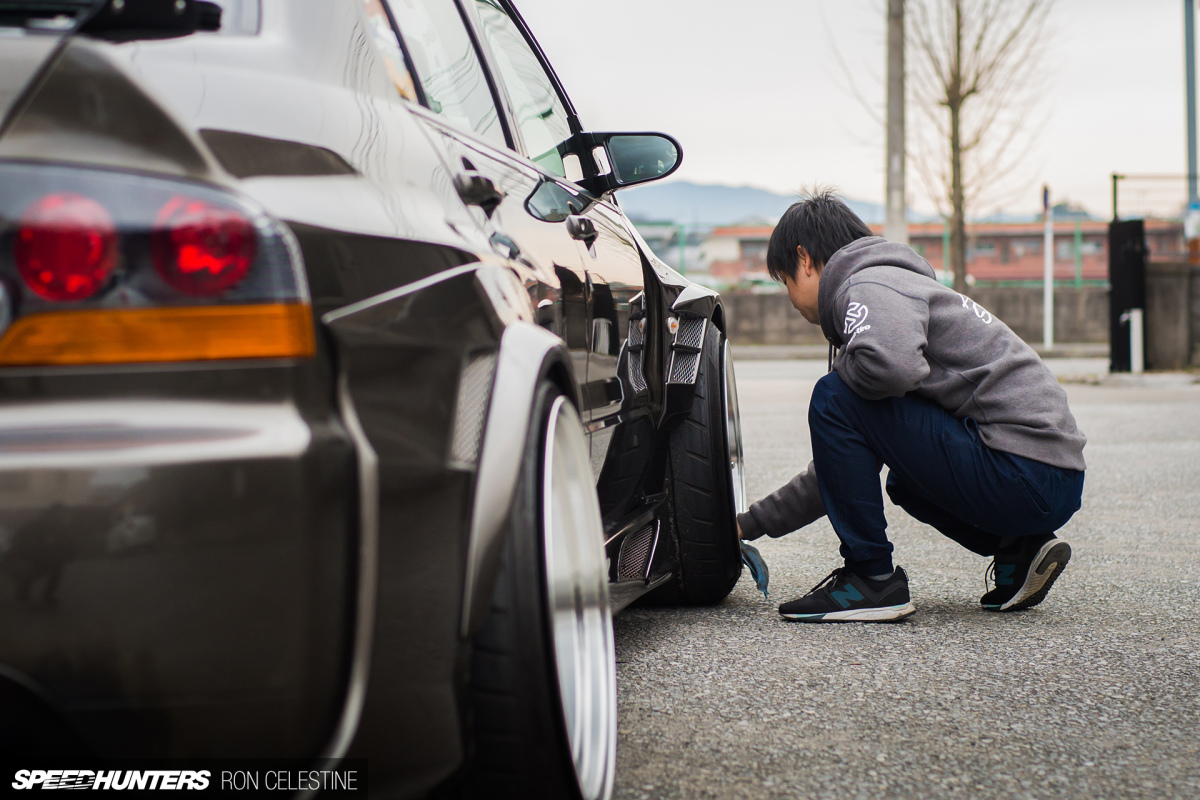 The more I interact with enthusiasts here in Japan, the more I hear about how the movies impacted their lives and approaches to customizing. Takeru-san and his Evo VII are a perfect example.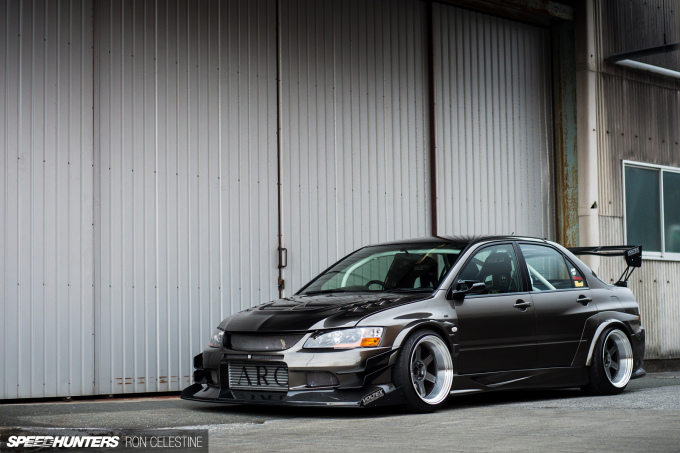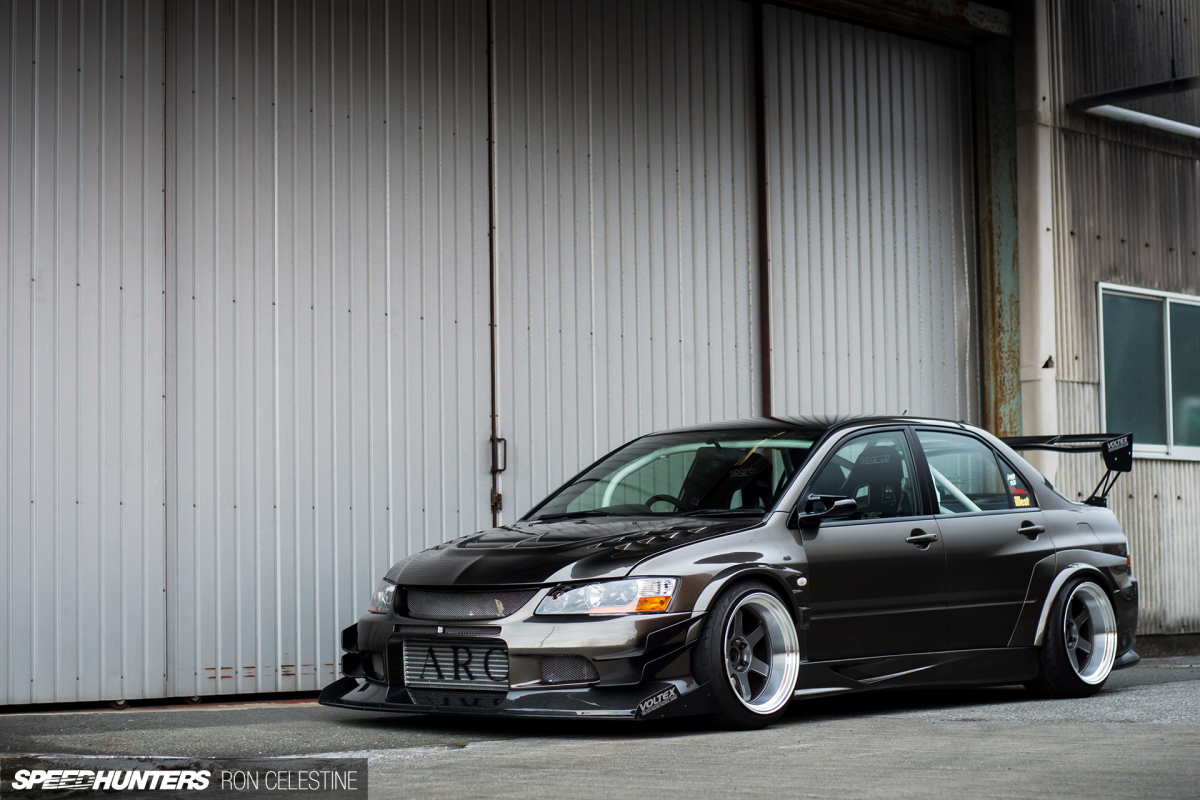 Around 10 years ago Takeru was in the market for his first car. As a child he loved watching the Calsonic R32 GT-R destroy the JGTC touring car competition, but he was truly infatuated by the WRC (World Rally Championship). Thus, he turned his eyes away from the GT-R and started taking more of an interest in Japanese rally car platforms, the Subaru Impreza WRX and Mitsubishi Lancer Evolution being at the top of his list.
The Lancer Evo ultimately won out, thanks in part to the higher premium Imprezas of the STI variant carried. That same logic is also why he chose the Evo VII over the then brand new Evo X, a decision Takeru tells me he has never regretted.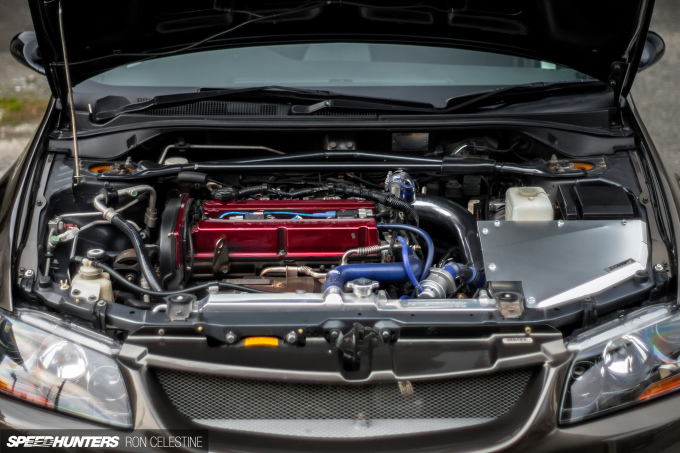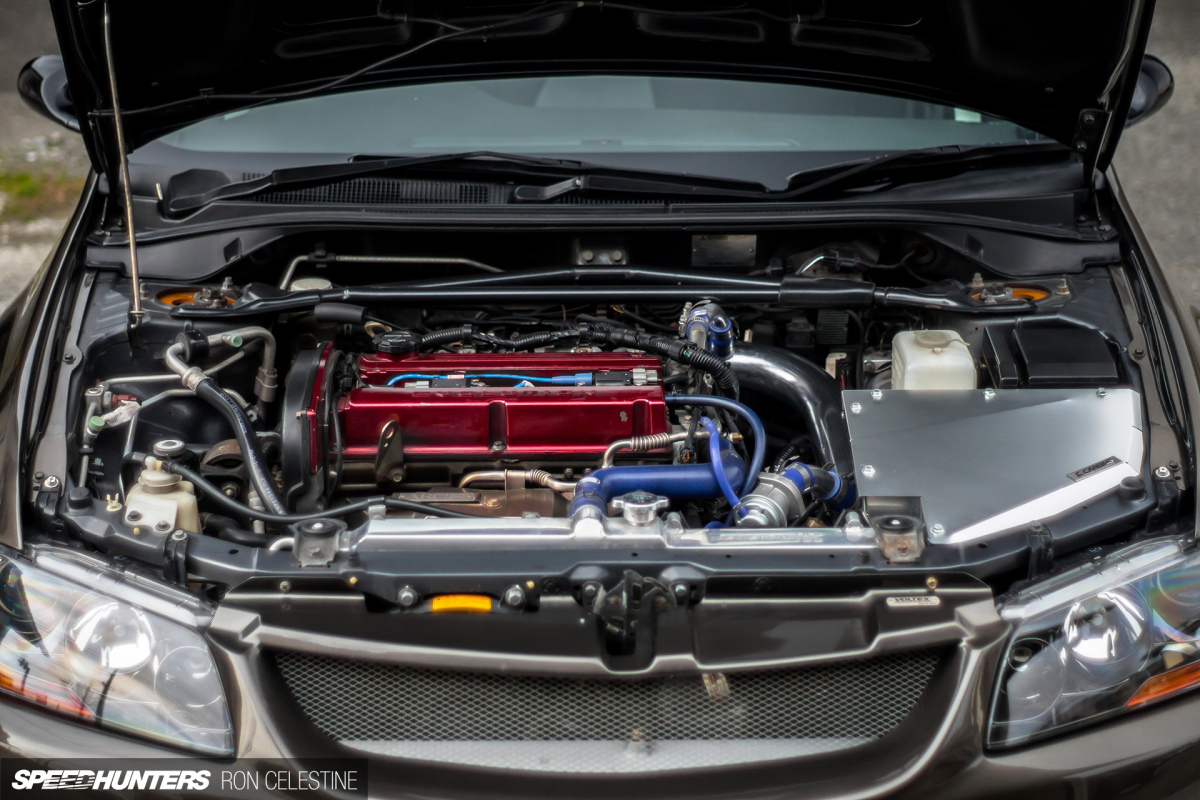 Over the next decade Takeru took inspiration from the WRC to transform his stock Evo VII, and getting more power out of the 2.0-liter 4G63T inline four is where he started.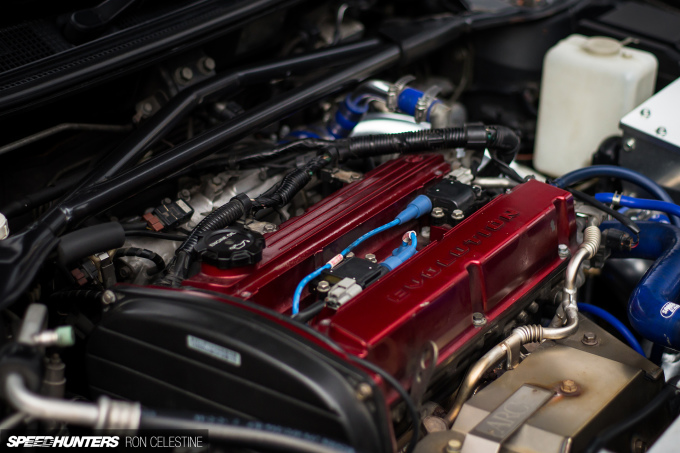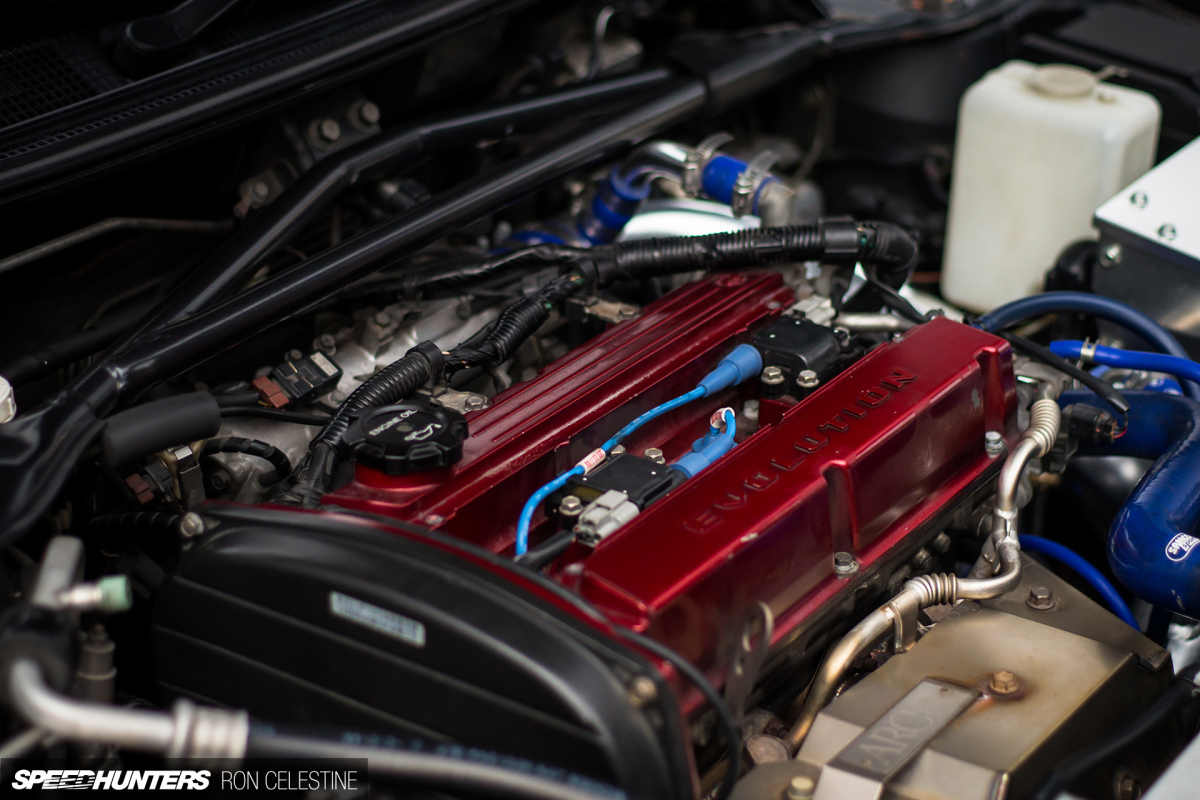 At the heart of the upgrade is a Tomei Arms M7960 turbocharger mounted on a Tomei manifold, with extra fueling capabilities coming courtesy of a high-flow Tomei pump and 650cc Tomei injectors.
Up front, the Evo's original intercooler has given way to an oh-so-JDM ARC item, and at the back you'll spot the outlet of a Tomei titanium exhaust system.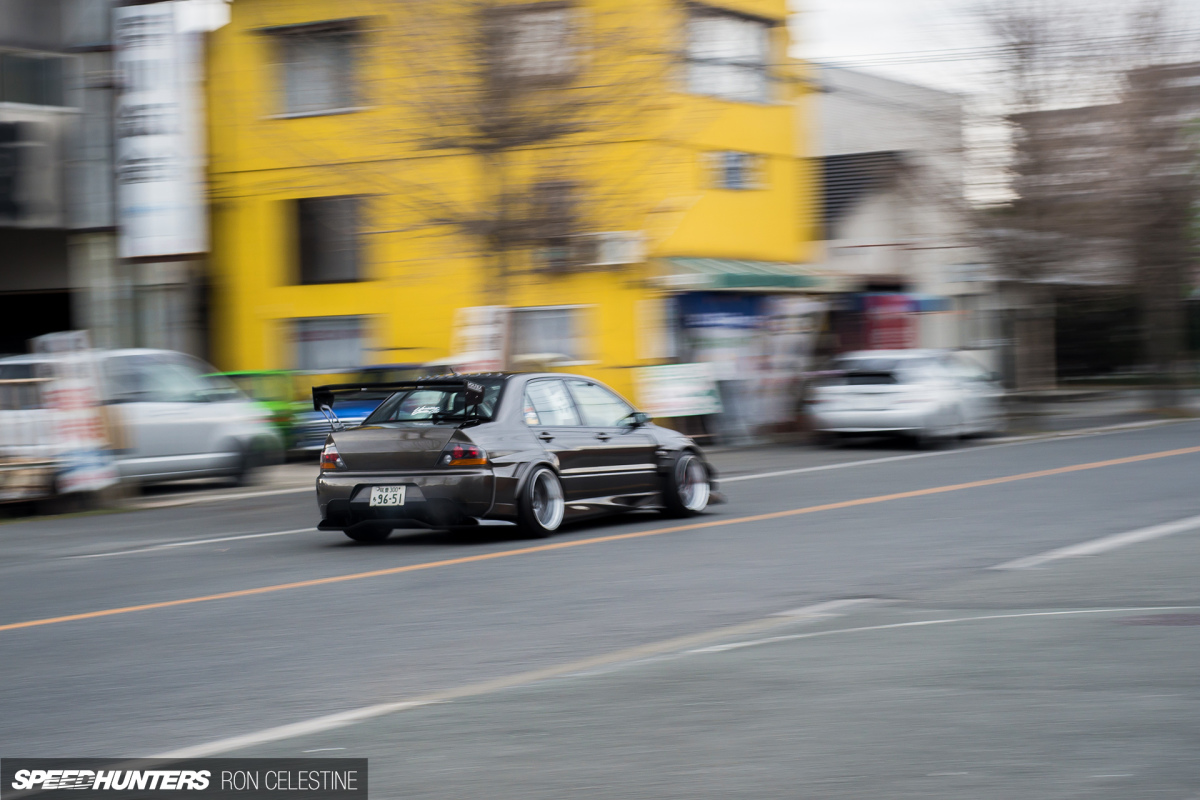 All of this results in a conservative 400hp to all four tires. As he hasn't delved into a forged build yet Takeru is happy with that power figure, but he has bigger plans for the future.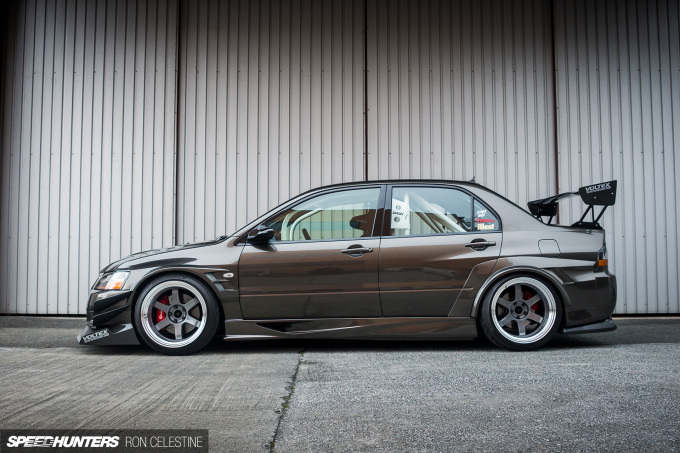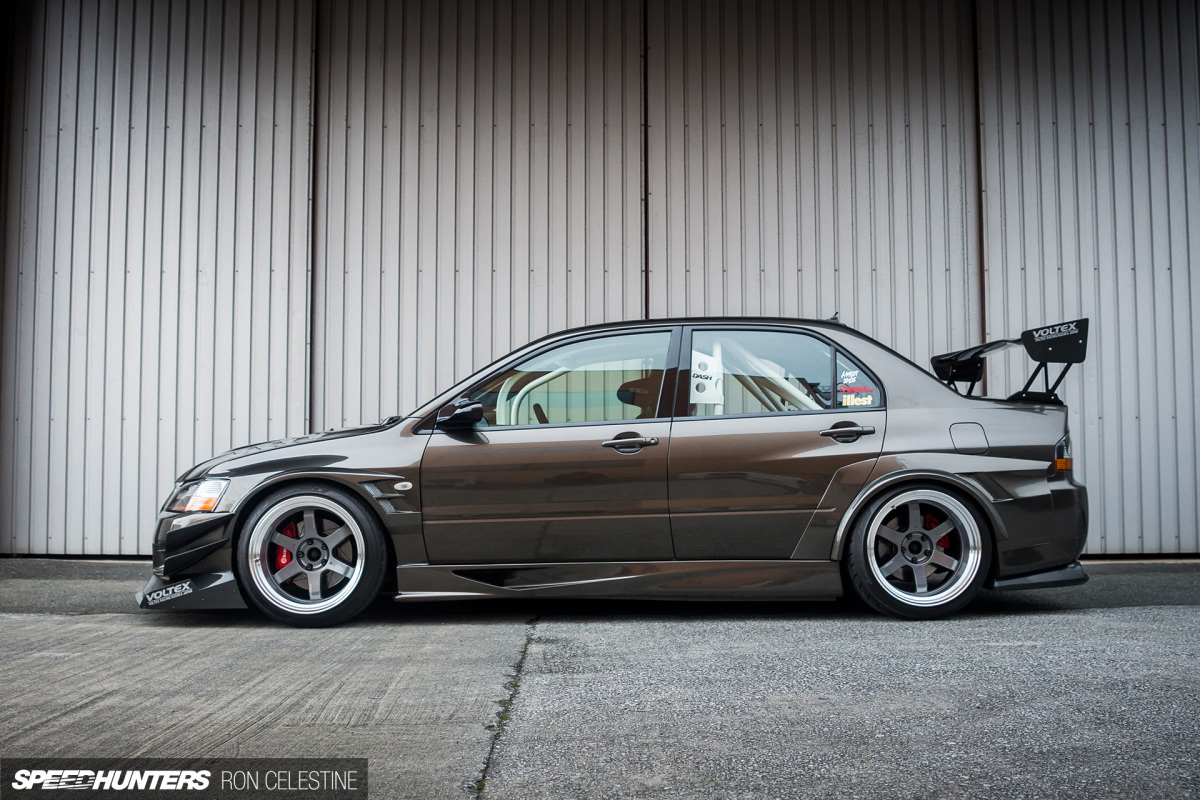 Takeru next took aim at the suspension, and in this department Öhlins PCV coilovers provide adequate stiffness for circuit use while giving the car a functional ride height.
USJDM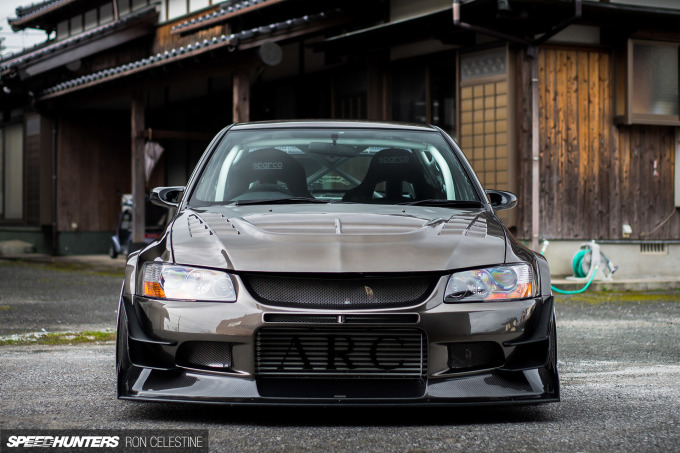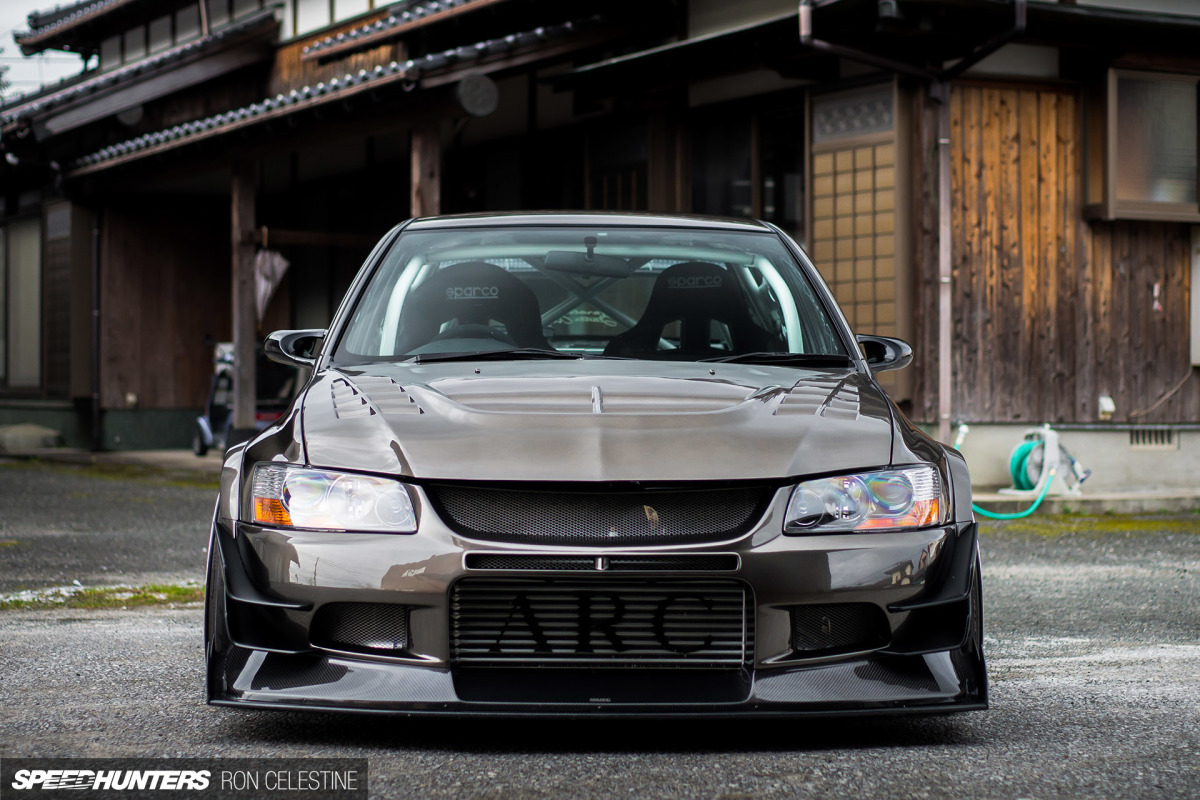 By now you're probably wondering how the whole Fast and Furious theme ties into this Evo, especially with Takeru's WRC-style aspirations.
One could look at the movies as a foreigner's (American, I suppose) viewpoint on what JDM culture is. It's that notion that attracts people like Takeru, and in this case made him want to build a WRC-inspired Evo VII that still had JDM flair to it. I know this can become rather confusing, so let's call it a 'USJDM' for the time being.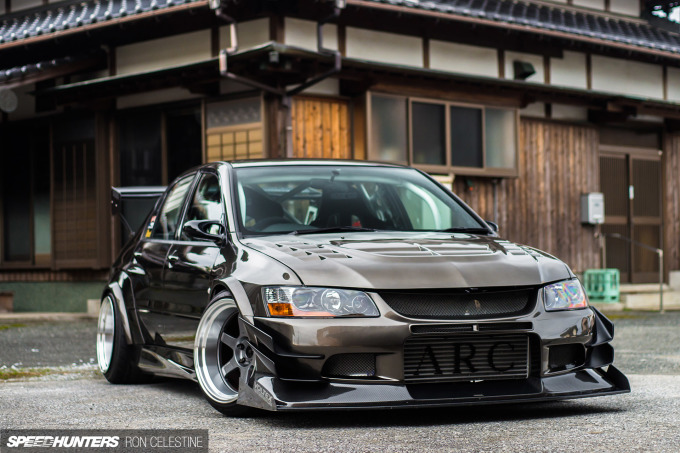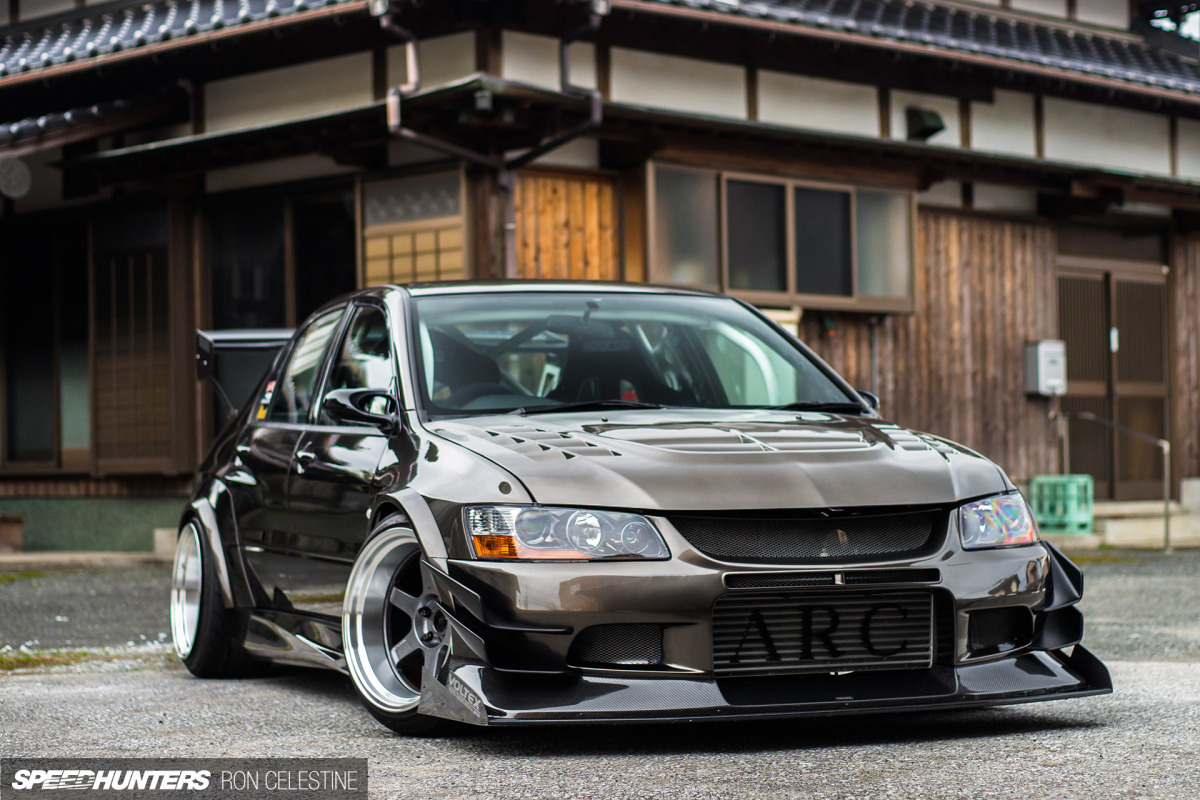 When it came to the exterior, Takeru threw the whole Voltex circuit version catalog at his Lancer, the aero upgrades including a front bumper, splitters, double canards, GT hood, rear bumper, diffuser, and over-fenders.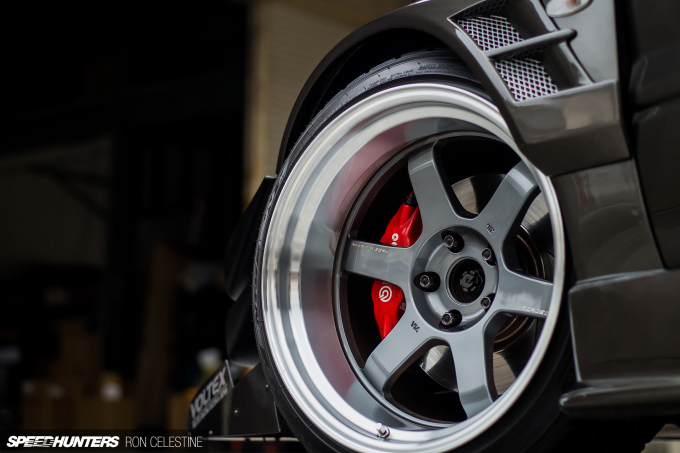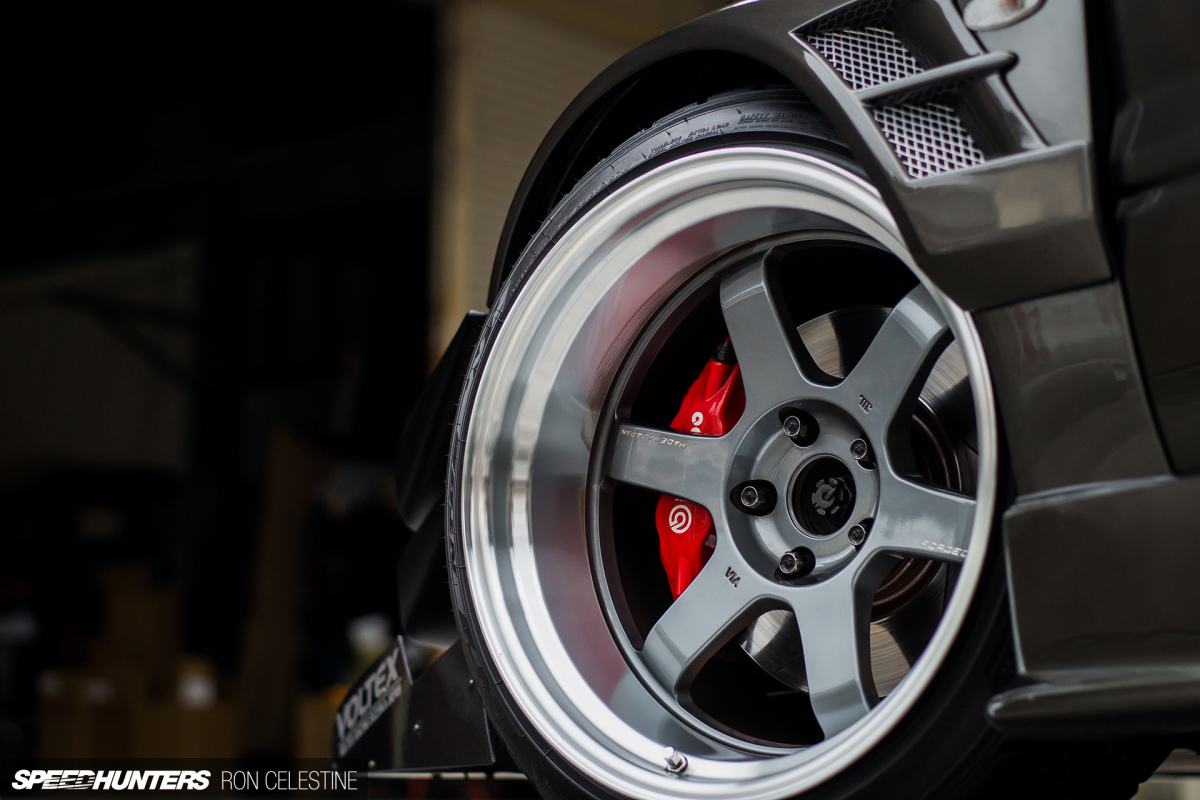 Although they're proudly made in Japan, RAYS Volk Racing TE37Vs are a wheel that have found their way onto many Stateside builds, hence why they've been used here, albeit in Mark II form. But wanting to be a little different Takeru has gone with a 18×12-inch wide -20 offset fitment featuring a mega 114mm rim depth, something that required the use of double over-fenders to ensure the fit was perfectly flush.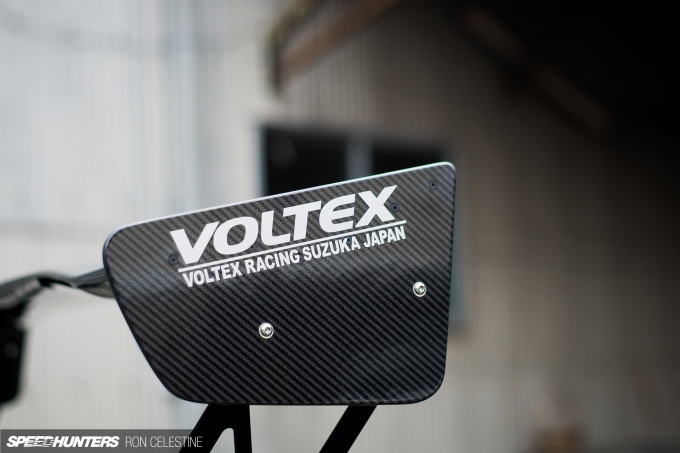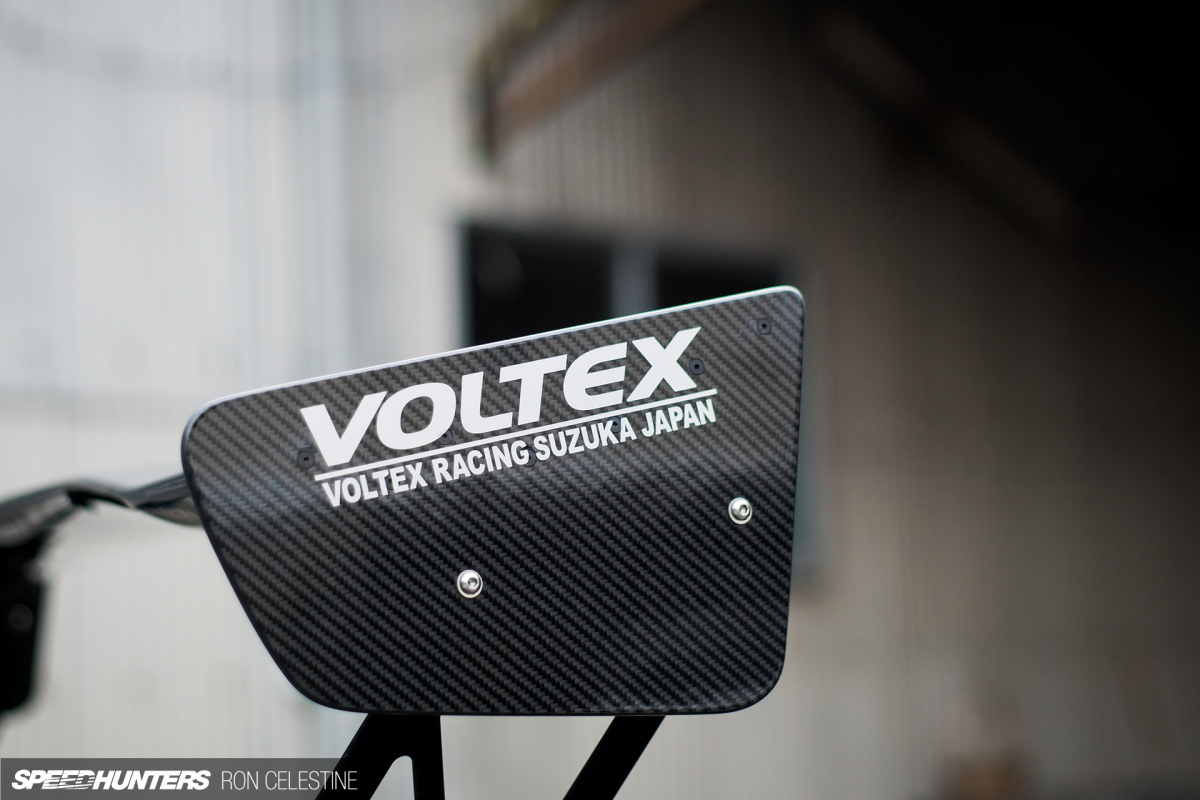 I can't possibly forget the Voltex Type 5 GT wing either. Perhaps it's just JDM culture thing, though?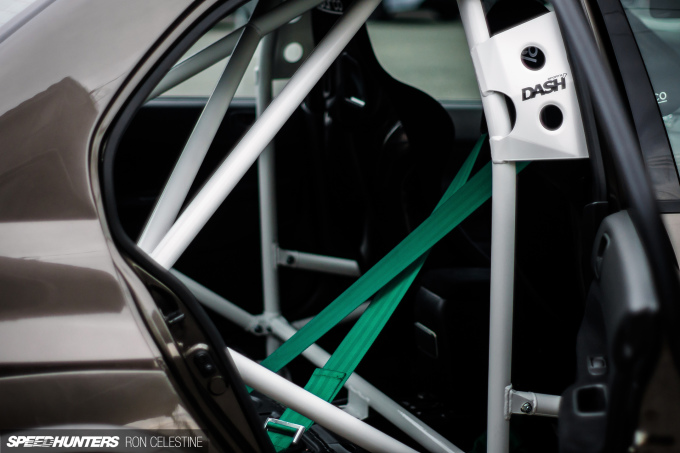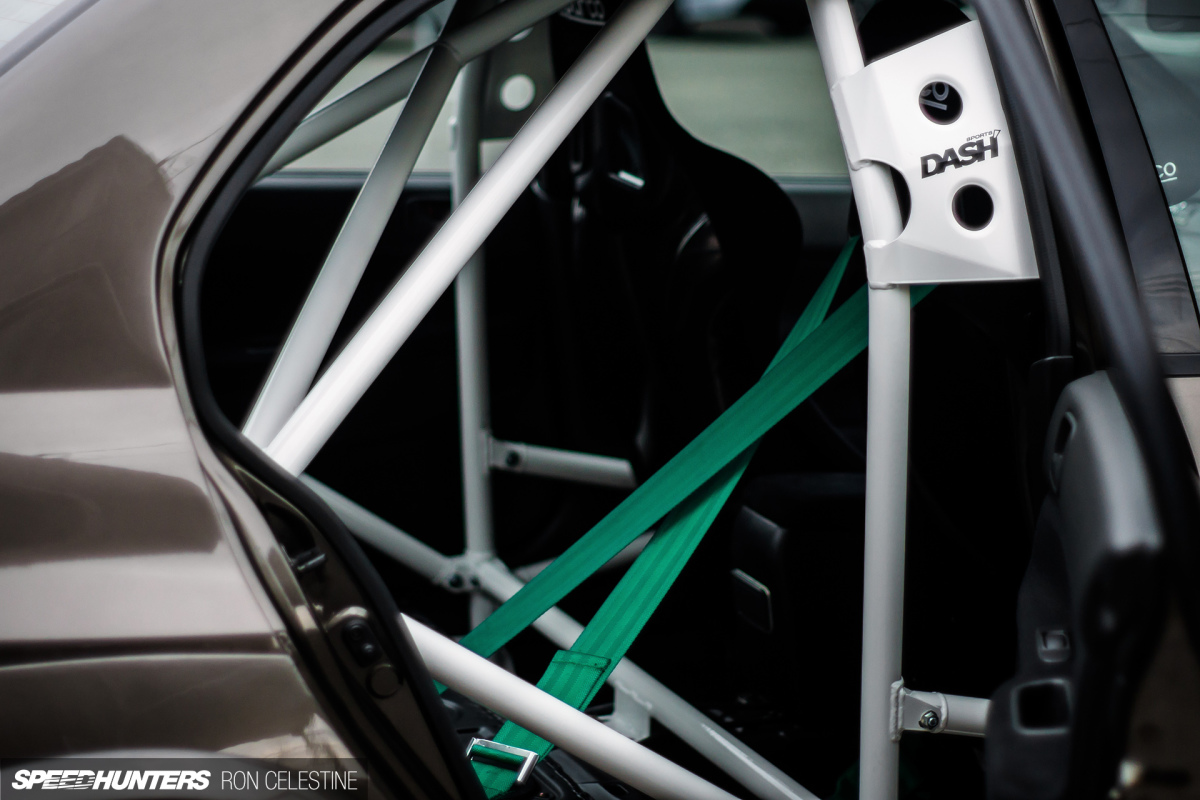 The interior reveals a stripped out rear section and an 16-point Okuyama roll cage.
A Sparco Pro ADV driver's seat, Defi gauges to relay engine vitals, and a Key!s Racing steering wheel are the other main highlights of the interior.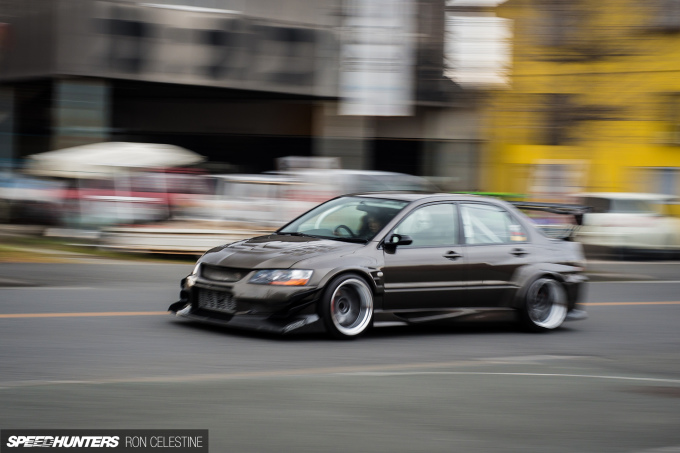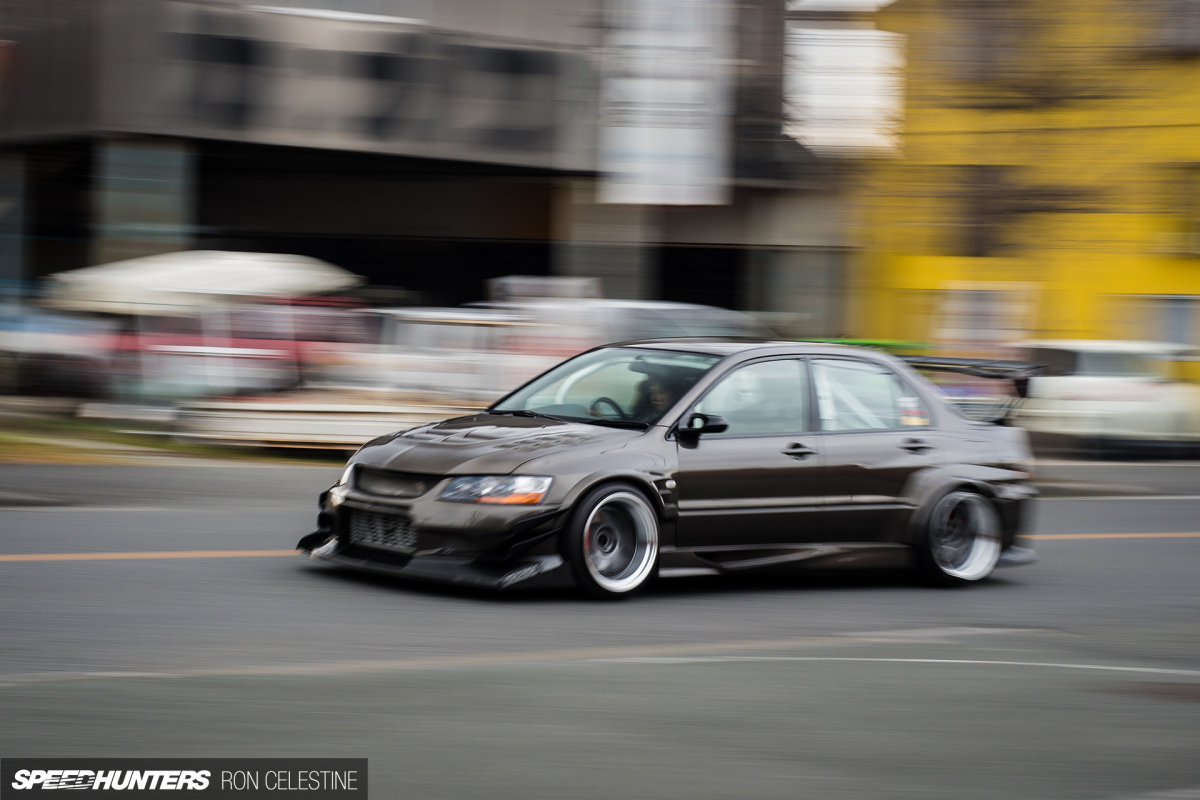 It's truly amazing how a movie franchise helped shaped the aftermarket and tuning culture not only outside of Japan, but inside it as well. In the process it's really influenced individuals like Takeru – you can really see that in his Evo VII.
I look forward to seeing how far Takeru takes this long-term build, but in the meantime I'm interested to know how many of you guys were personally affected by Fast and Furious? Let us know in the comments section below.
Ron Celestine
Instagram: celestinephotography
The Cutting Room Floor