Disruptive
Aggressive. Adjective: 'Ready or likely to attack or confront; characterised by or resulting from aggression.'
I was looking for a single world to sum up Seb Nimmock's 1983 Volkswagen Golf and yes, that pretty much covers it.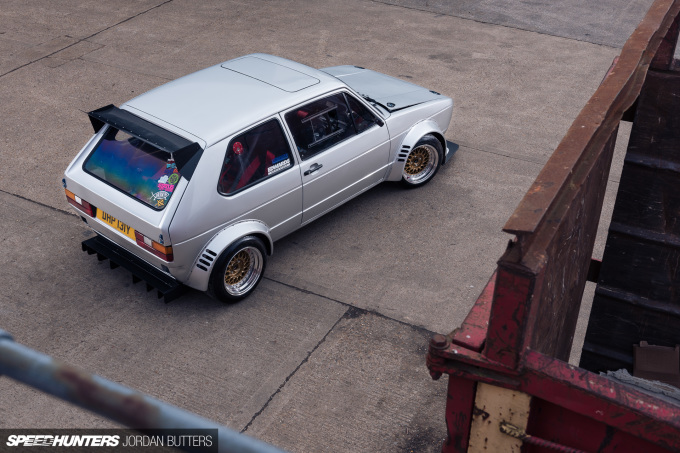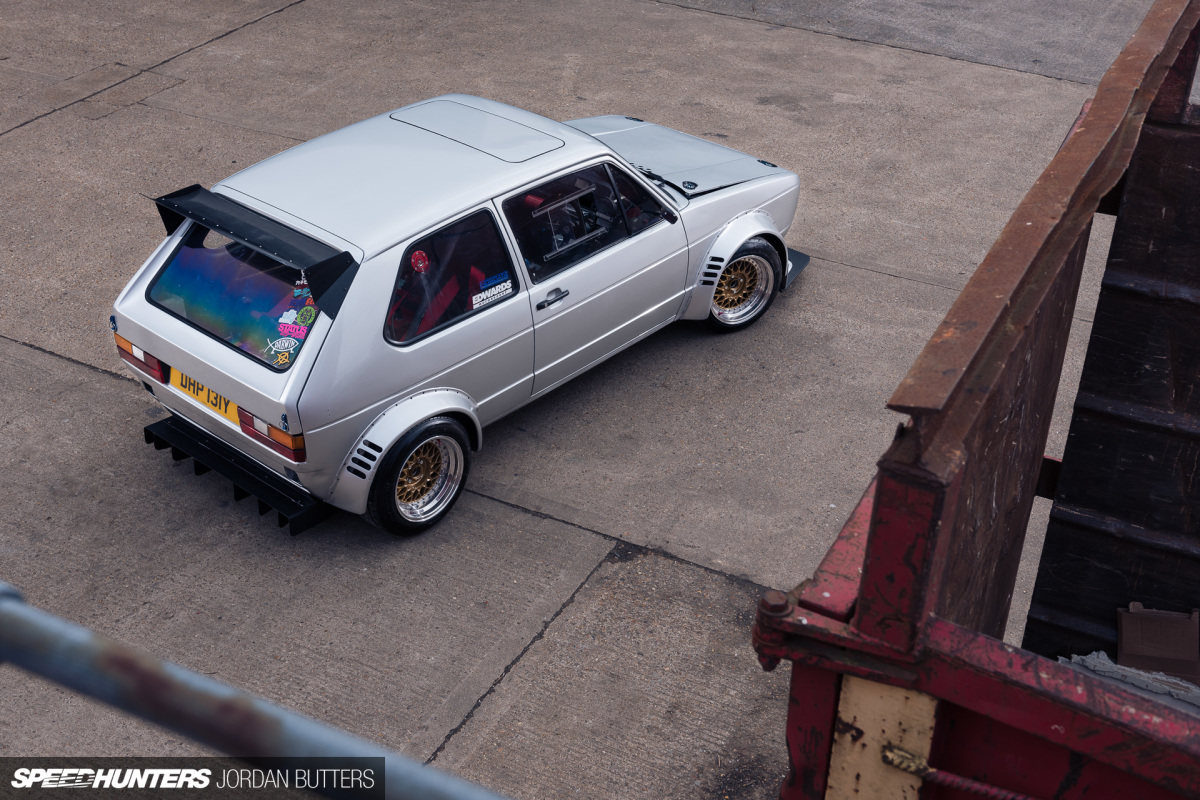 The Volkswagen world is littered with MKI Golfs so clean that you could eat your dinner off them. Builds so pristine and polished that it's hard to fathom the owner wanting to actually drive them. The MKI has reached the point that they're old enough, cool enough, rare enough and valuable enough for people to justify spending proper money on keeping them looking nice.
Golfs of this era can often be described as pristine, beautiful, or cool. Not many of them hold a torch to this build when it comes to raw, unadulterated hostility, however.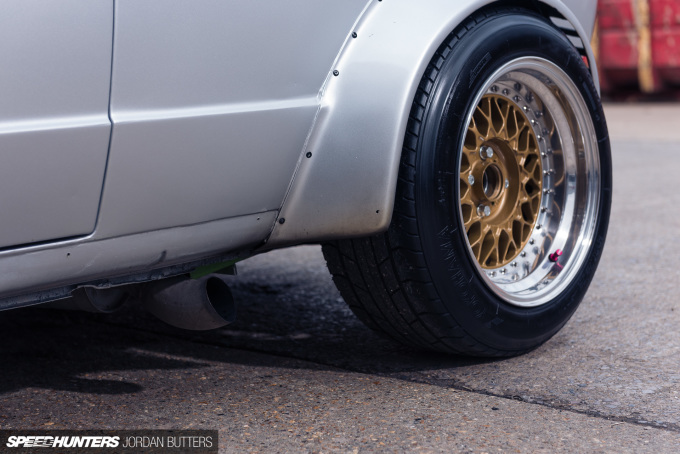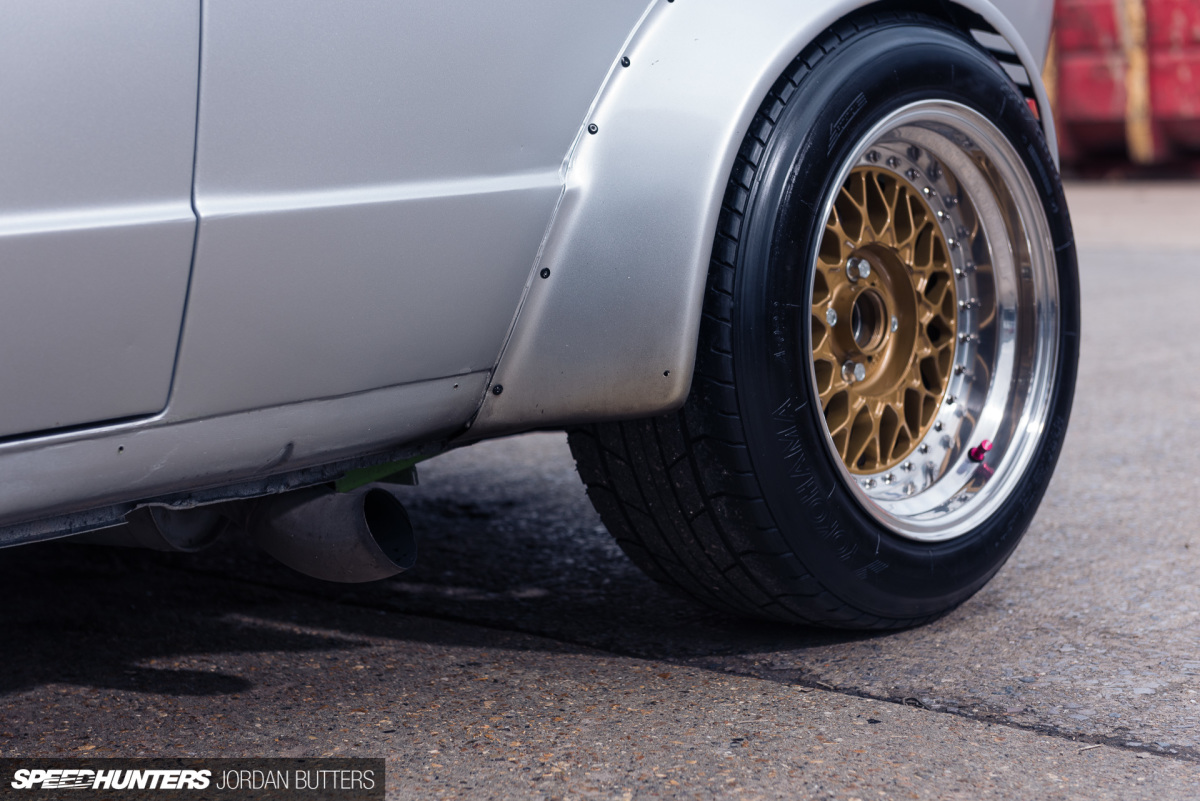 This is something completely different.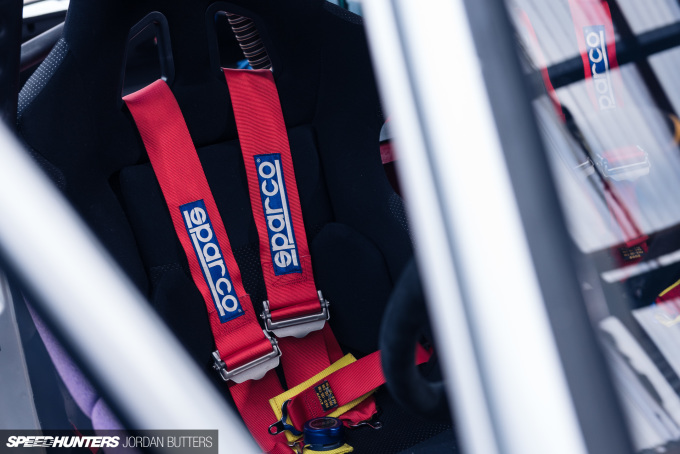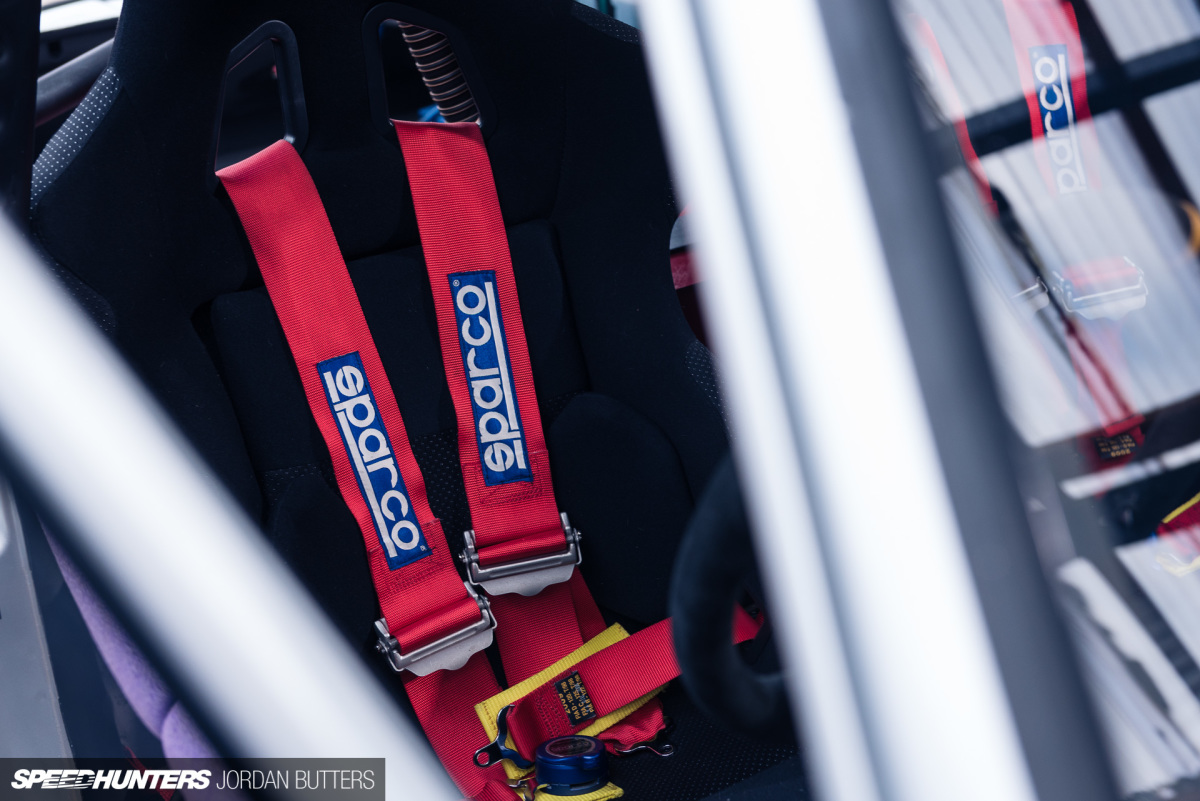 If you keep up with the comments section here, like I like to, then you'll know that occasionally we come under some fire for featuring too many high-end, shop-built machines.
The 'bought not built' mantra gets banded around a lot too, which is a cloaked criticism that I disagree with from the outset – if you choose to spend your time doing something other than building your own car so you're able to employ someone more skilled to do the job, that's just called knowing where your strengths lie, in my eyes, but I digress.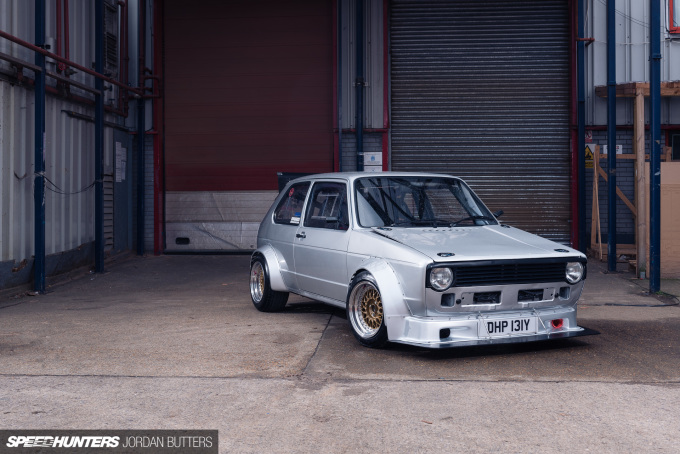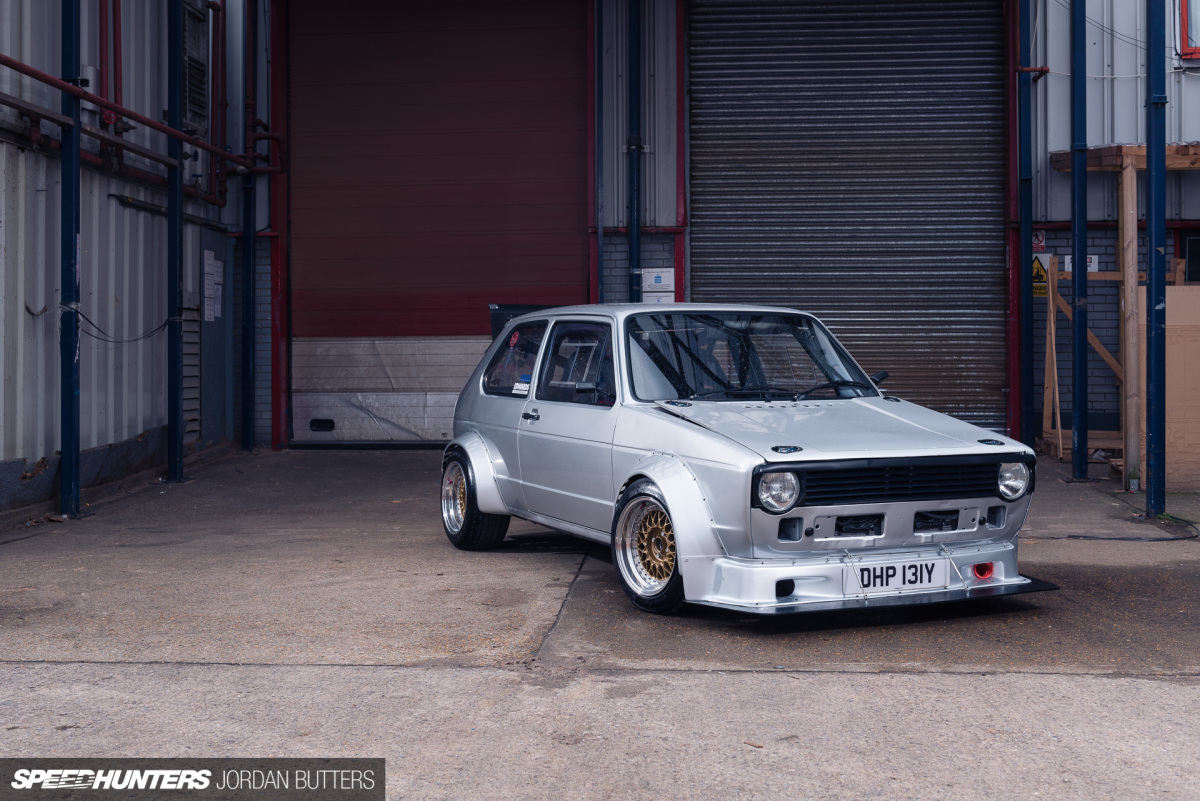 The point I'm making is that for those fed up of seeing shop-built, pristine show cars in the limelight, this is for you. From the chassis and metal work, to the paint, engine swap, wiring and all fabrication, Seb and his friends took on the job of transforming his MKI all by themselves.
On driveways, in pokey single garages and even an agricultural polytunnel. This is true home-built engineering.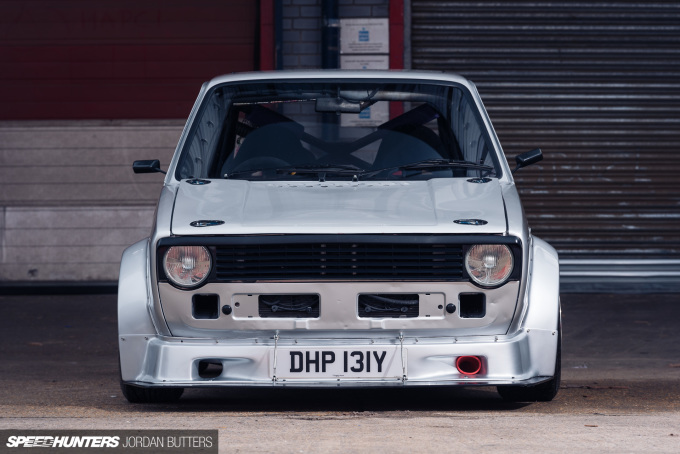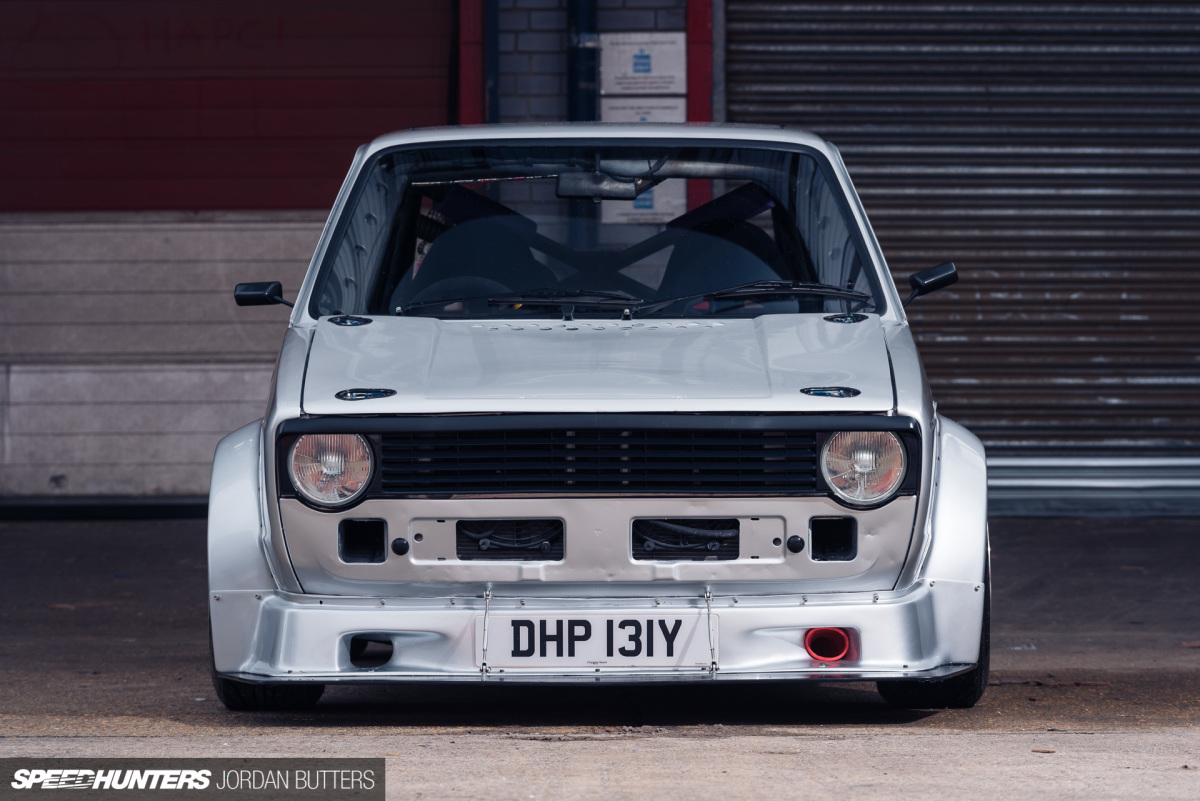 It's not the tidiest project you will see, and Seb's not looking to win any show awards (in fact, he hates car shows, he tells me), but it's a car that's been built by passion and determination, by getting hands on and problem solving. It's a car built to drive hard, and take the abuse thrown at it along the way.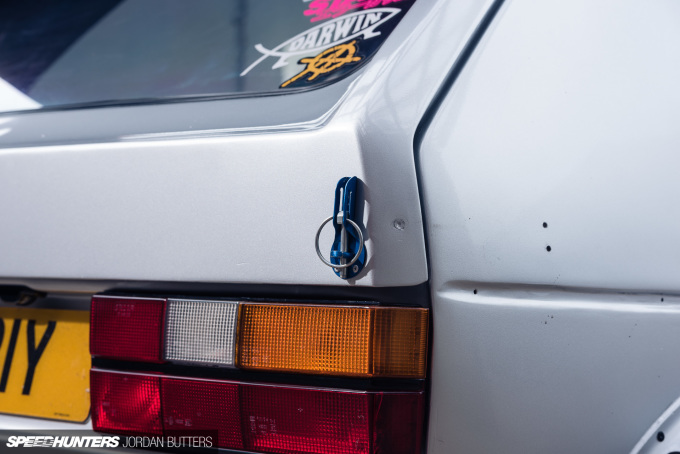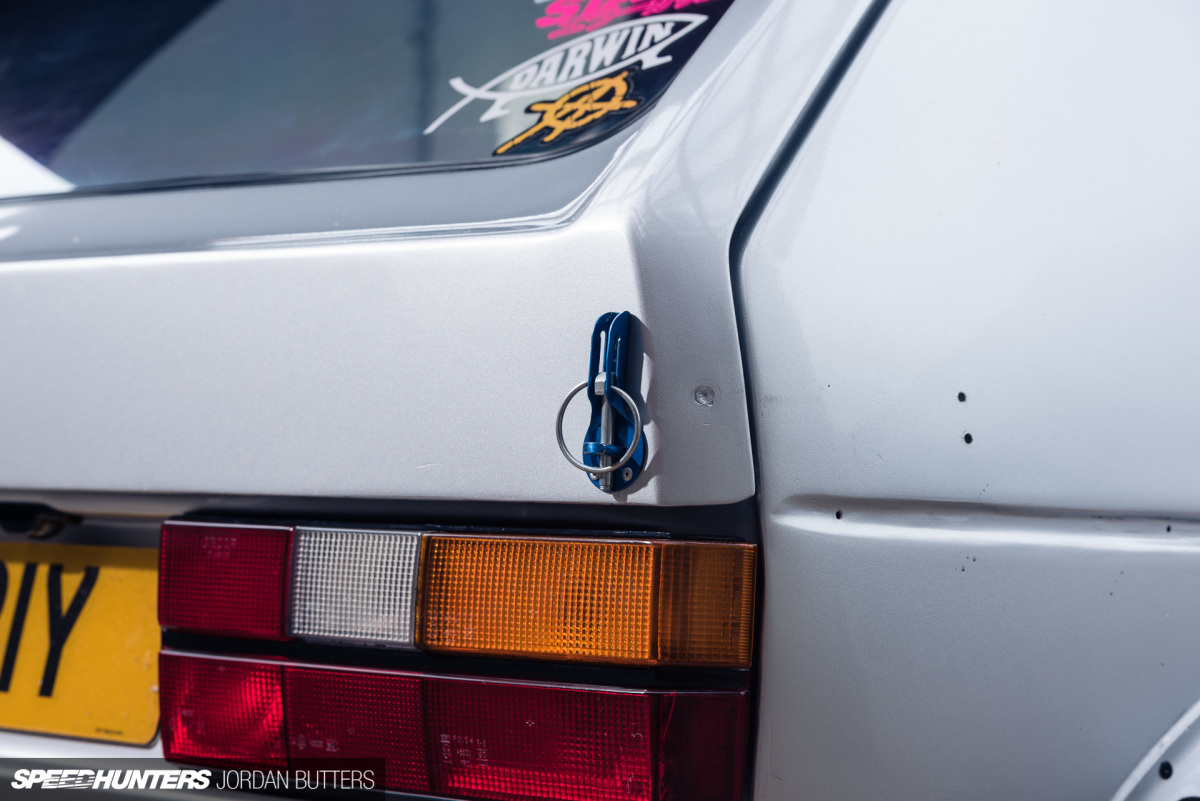 Around ten years ago, Seb picked up the Golf from a friend who had a backyard full of deceased Volkswagens – it was a rolling shell in need of an engine and some TLC. Seb planned to drop in a VW 2.0-litre 8-valve block and just use the Golf for a bit of fun. That was until he started pulling bits off it, and one thing led to another, as they so often do.
Barbaric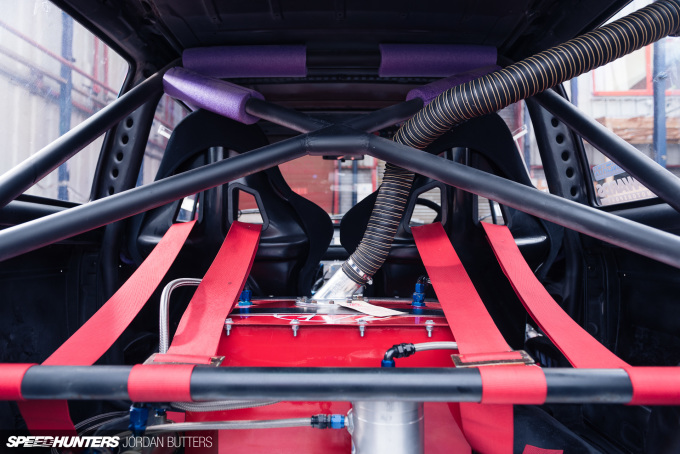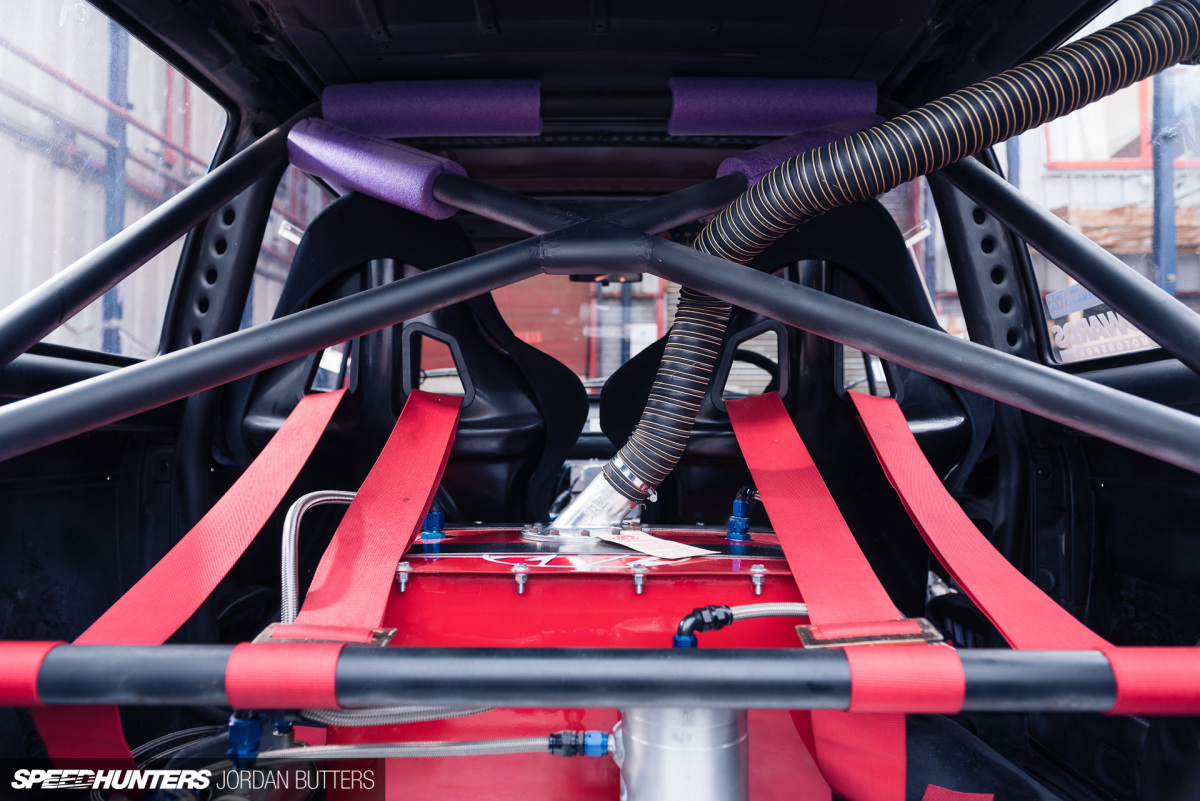 Between stripping parts down, replacing them and repairing any rust that he found along the way, Seb soon found that he wasn't far off being in a position to weld a full cage in and add all the strengthening needed to make it a proper street racer. It'd be rude not to, right?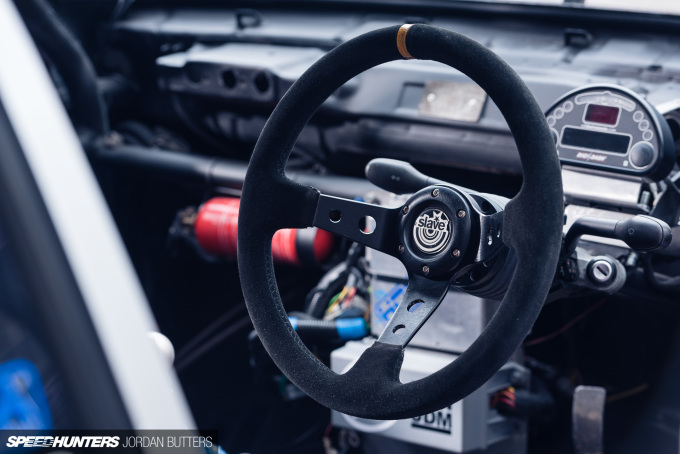 "At this point I decided that it would live the rest of its life re-incarnated as a racer," Seb explains. "So the vision was definitely stripped out with reduced weight and a high revving naturally aspirated engine."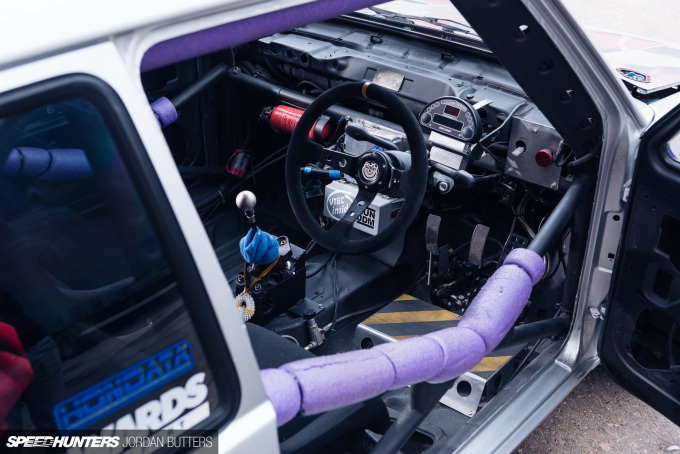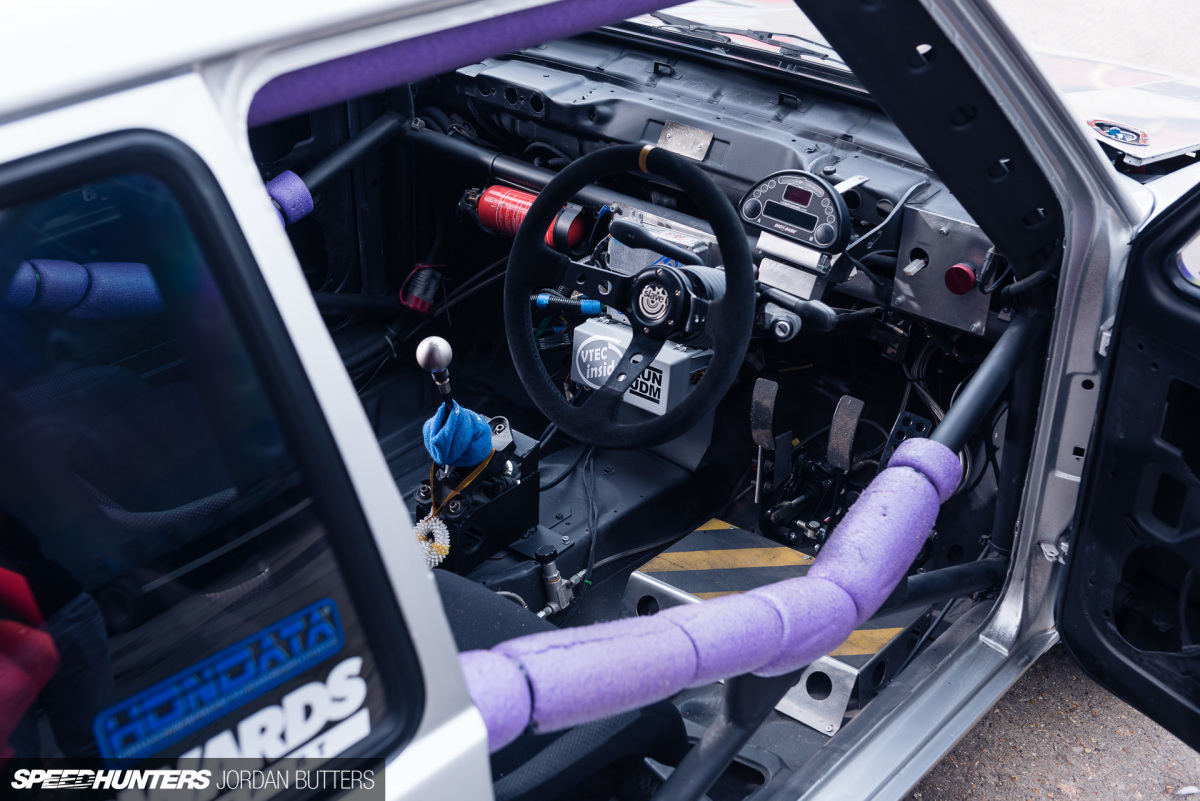 The cage was tied into the chassis with punched and flared gussets, and X door bars were added. Seb also moved the seating position back as far as it would go, and fitted an OBP pedal box to suit. The steering column was then moved down a couple of inches to suit the driving position.
The rest of the interior is about as no-frills as you can get, just two Rally Design seats, a pair of Sparco harnesses, a 350mm OMP steering wheel and a digital dash peeking through the spokes, along with some essential switches and controls.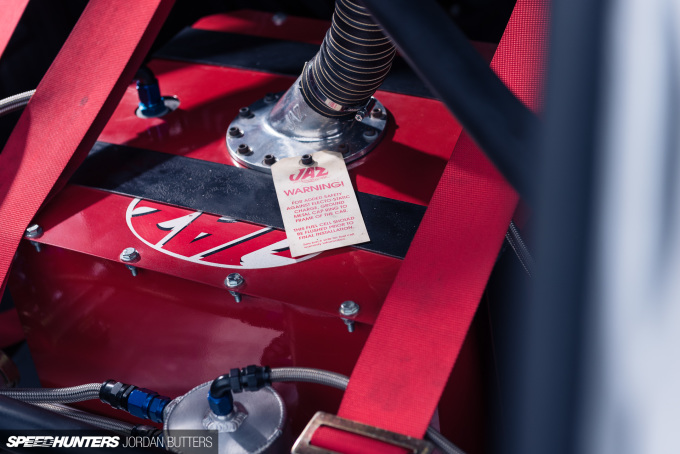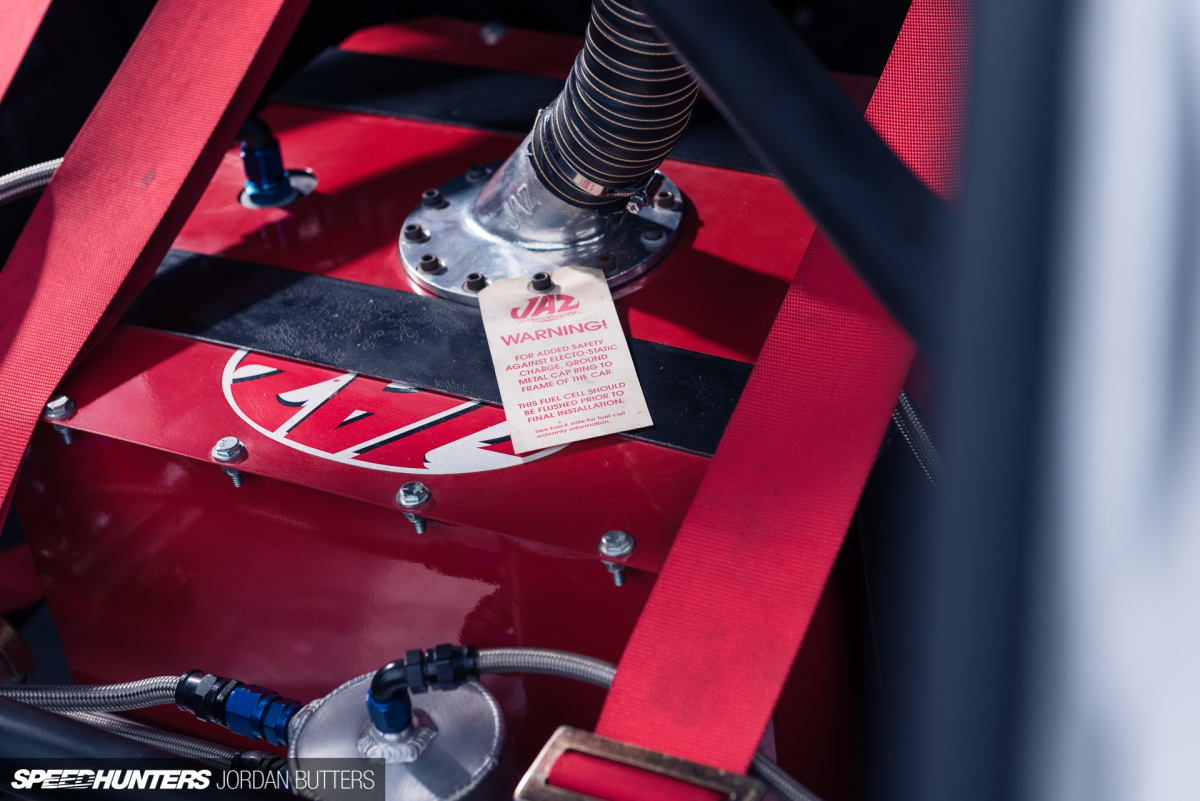 The space between the rear X provided the perfect space to house the Jaz Products 35-litre baffled and foam filled fuel cell, along with the fuel system.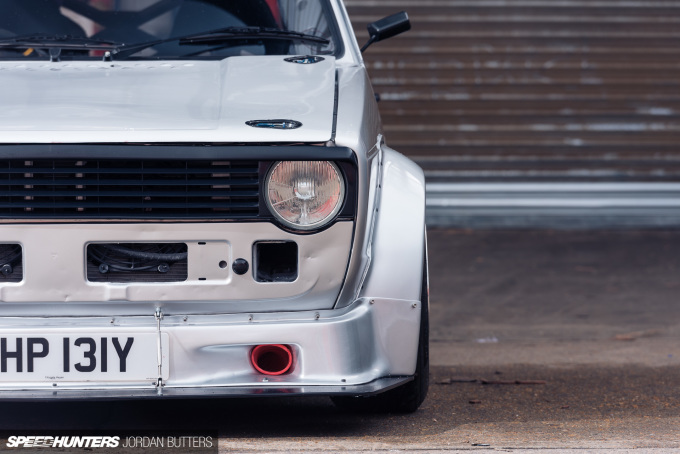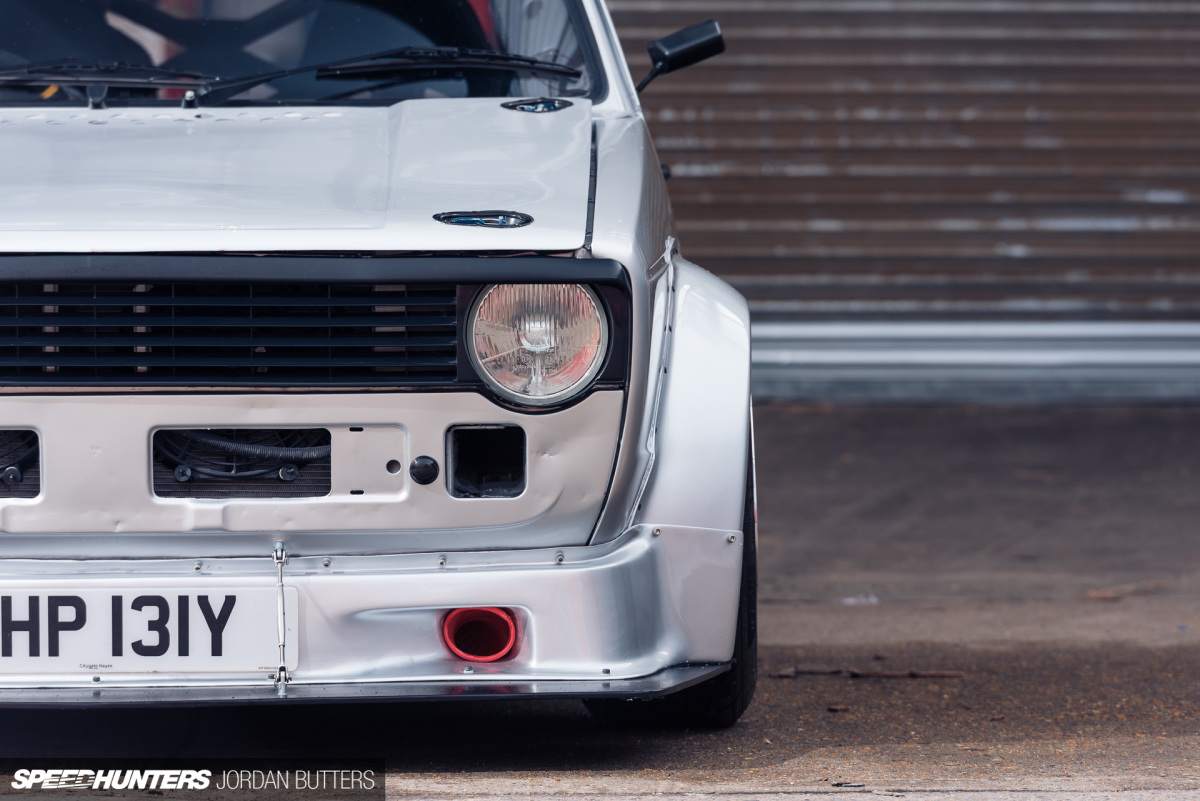 With Seb possessing a penchant for a more raw and emotive driving experience, the direction the quick Golf project was heading had clearly changed. Although his automotive past has strong ties to the low, deep-dish, Euro-look Volkswagen community, before long Seb was looking to the Berg Cup and Japanese Kanjo racers for inspiration.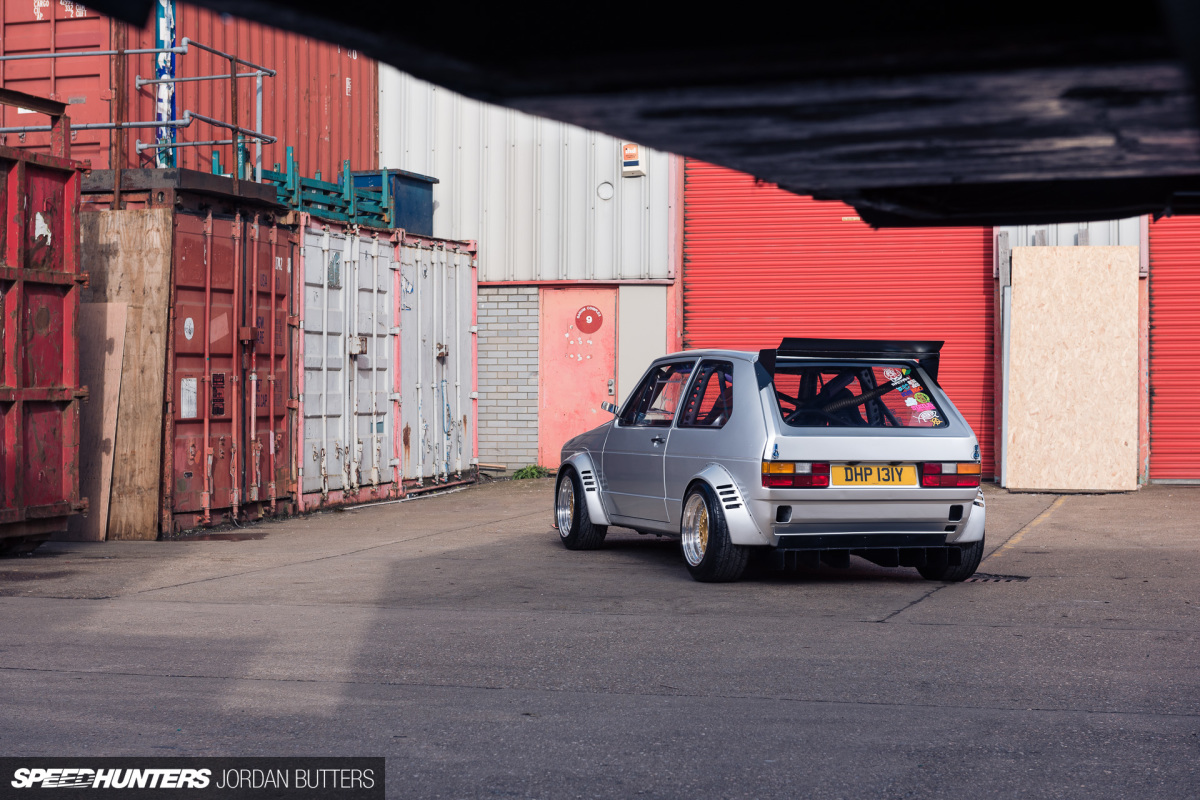 Going wide was a prerequisite, and Seb sourced a Berg Cup-style kit for the Golf, but found that the quality and fitment was terrible, so he set about modifying and strengthening it with fibreglass and carbon fibre.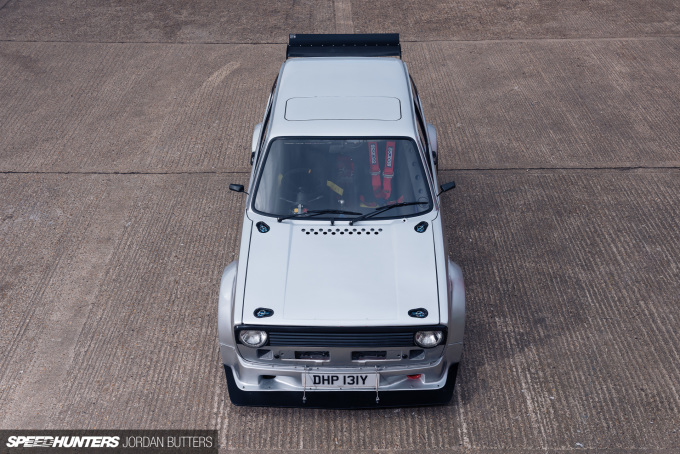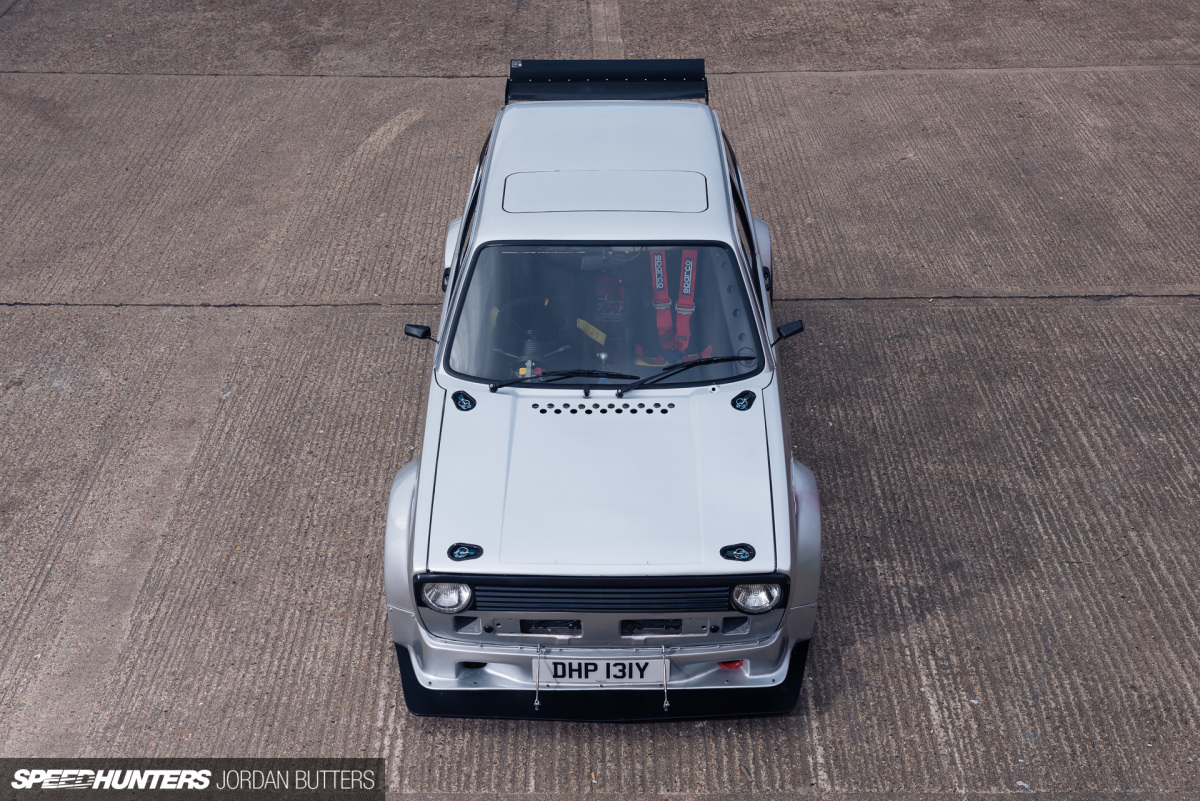 He opted to keep the Golf bumperless, but added a Pesch Fibreglass front chin spoiler and a fibreglass bonnet, complete with speed holes. Just add lightness, right?
The aggressive front lip, rear diffuser and rear wing are all custom carbon items, hand-made by Seb in his garage. He also modified the fenders with slotted holes. The weight saving is negligible, so it's more of a styling touch.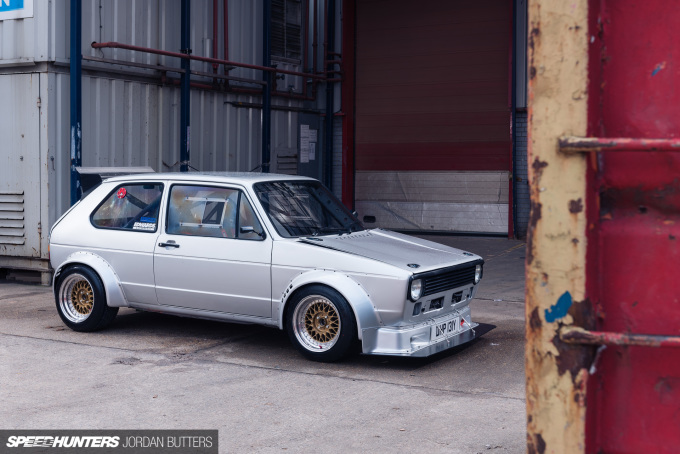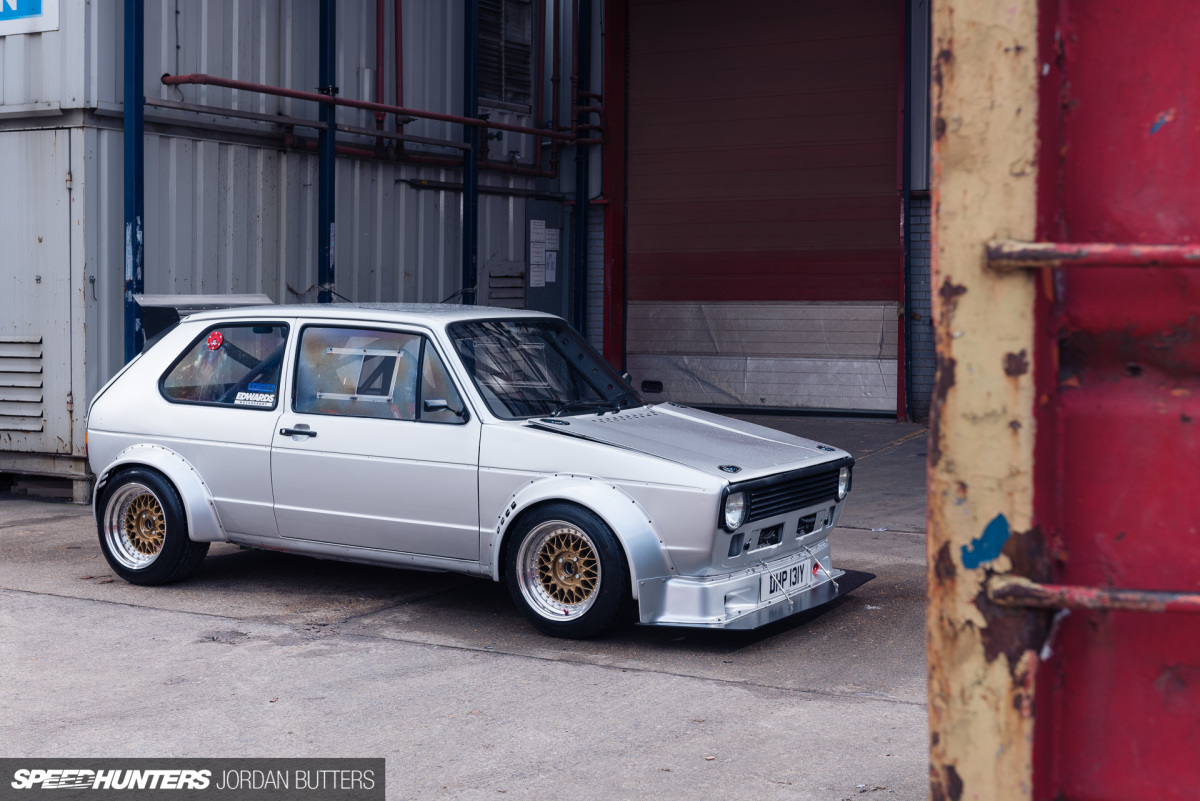 Once Seb had things to a satisfactory level, the exterior was coated in St. Moritz Silver, fittingly a Honda colour from around the same era that the Golf was released. Once again, the car was painted by Seb and his friends in makeshift settings. It's not perfect, but it works.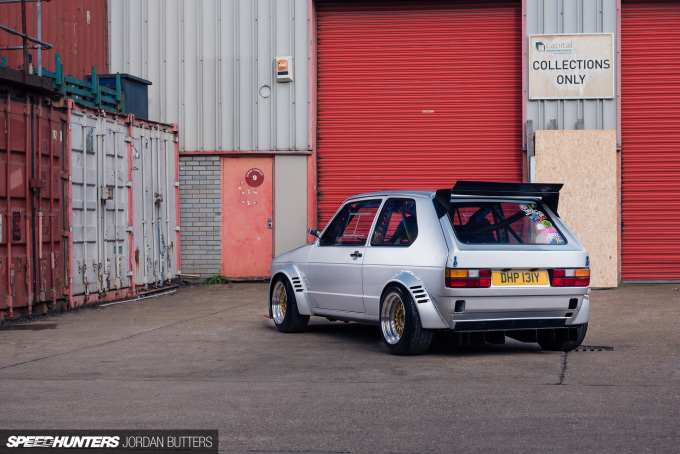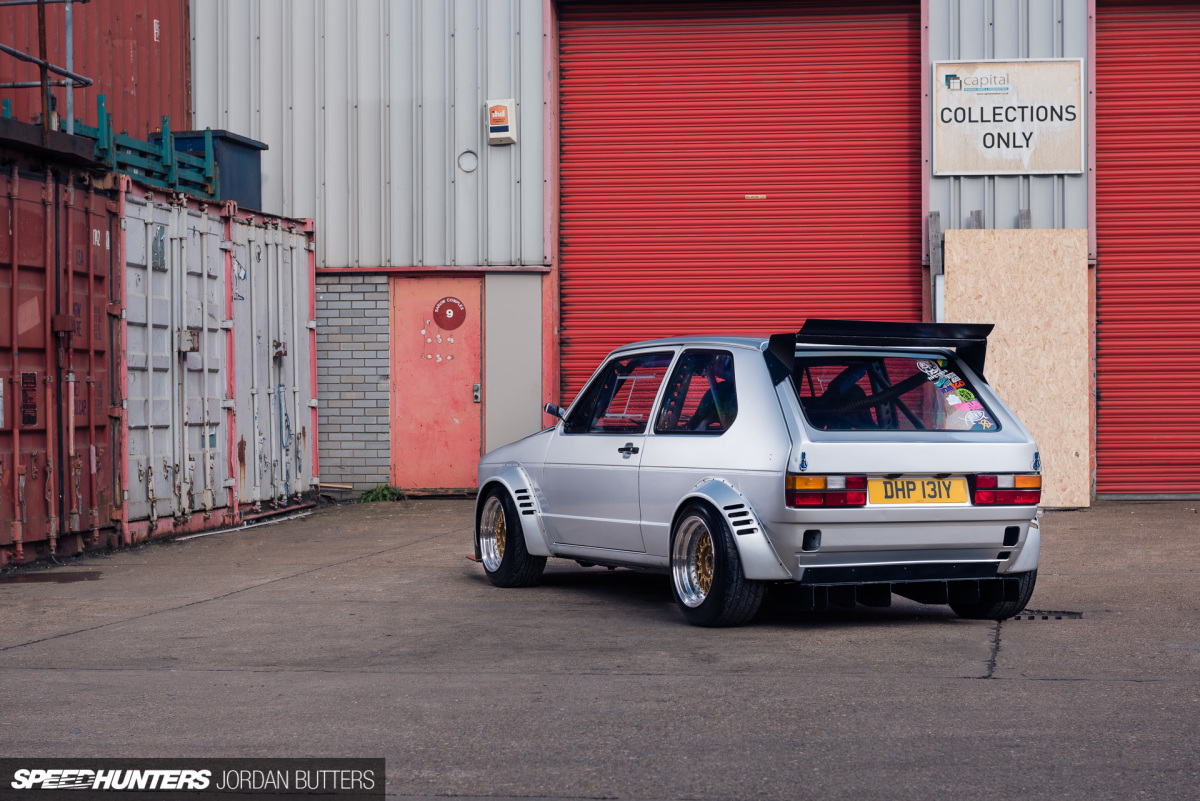 It's a car built purely to tear stuff up and have fun along the way.
Ferocious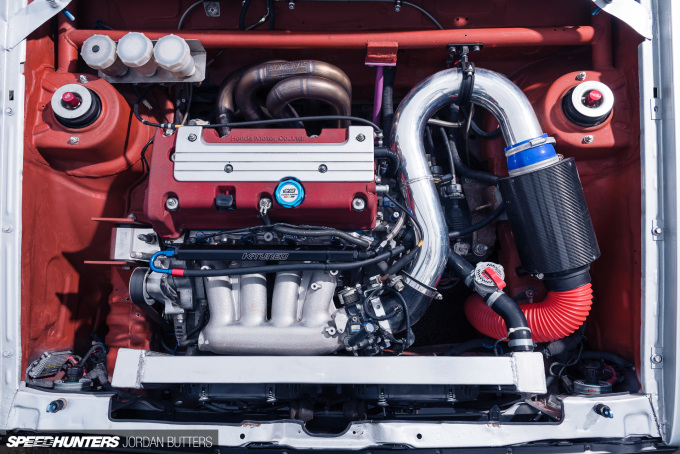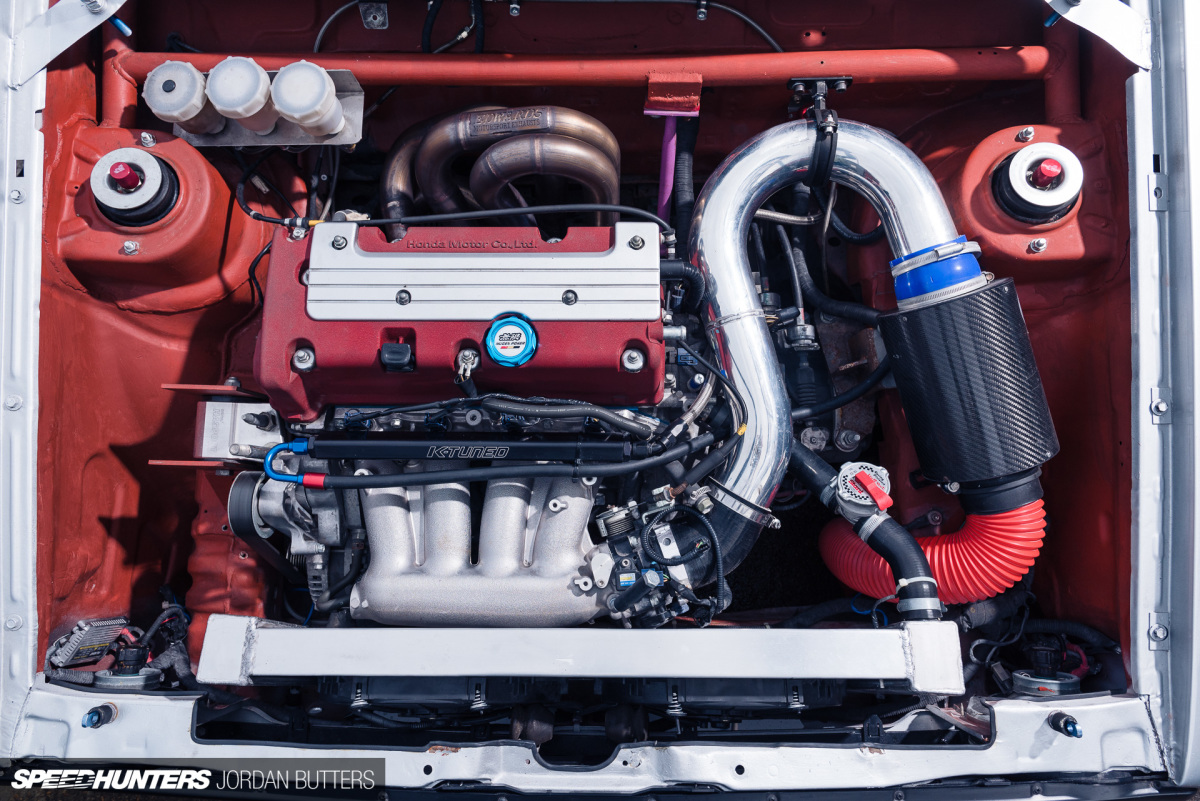 The project had already gone way off course, so when it came to 'just dropping in a VW engine', Seb knew it was never going to cut it.
"I looked into the naturally aspirated engines that the VAG range had to offer," Seb tells me. "They would all need extensive tuning, most certainly rebuilding and a shit load of money chucked at them to get half decent power out of them. And these engines would all be fairly old as well, which turned me off the idea too."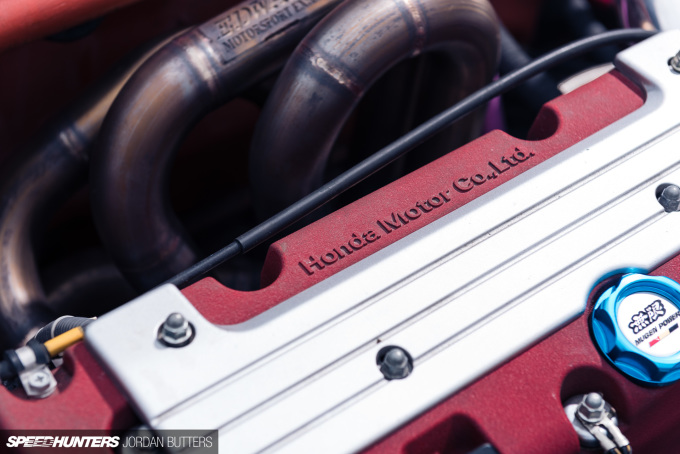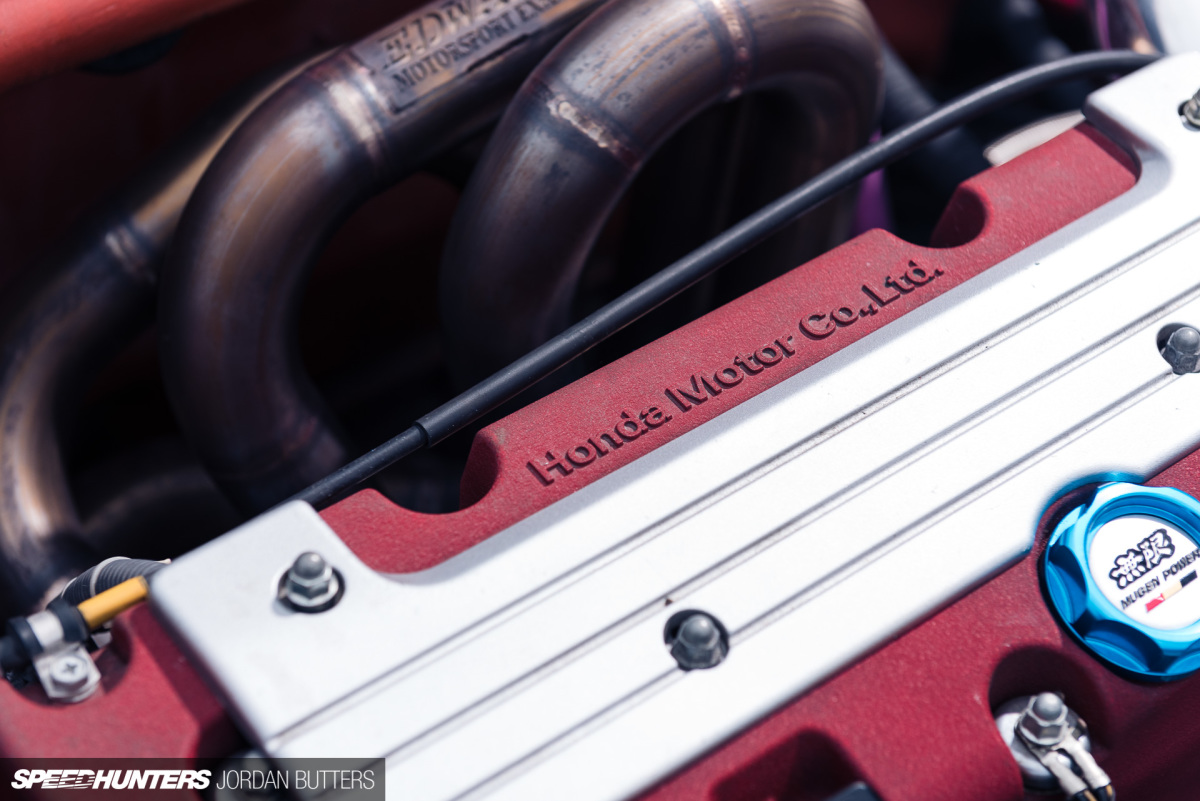 Looking around what options were available in the 2.0-litre range, and the Honda K20 kept coming up trumps. "A standard engine pushing 220bhp, that revs to 8000+rpm – I don't know why it took me so long to decide to be honest!", Seb says. As an added bonus, it would give him the raw, aggressive performance and noise to suit the rest of the car.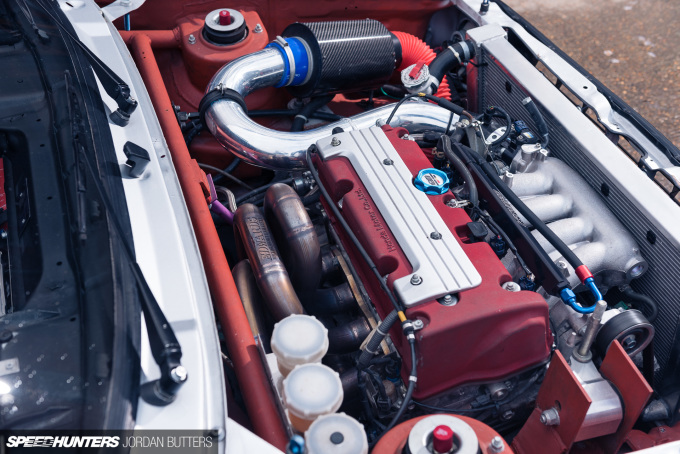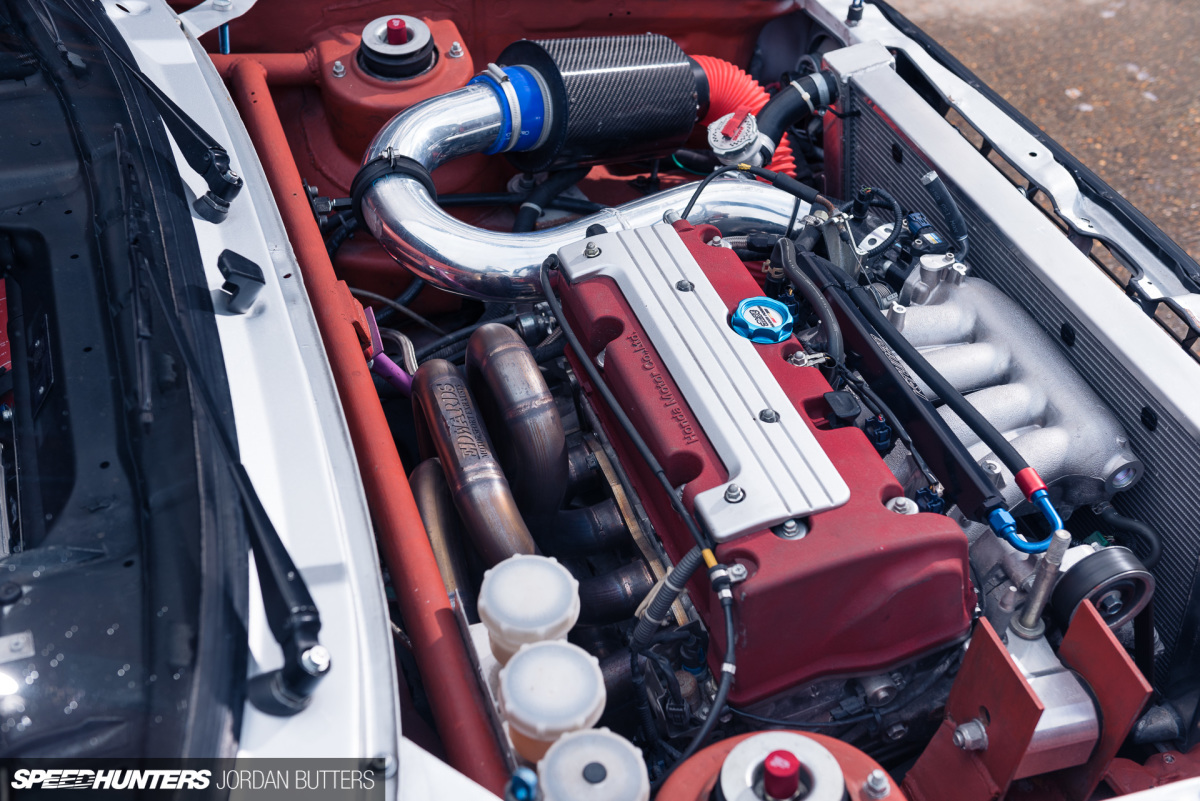 The full aluminium engine came from a 2008 Civic Type R with just 24k miles on the clock, and Seb set about installing it into the little Golf. He started by chopping back as much of the engine bay as he needed to, before sitting the engine in place using custom mount brackets and Hasport engine mounts. The engine bay was then rebuilt up around the engine.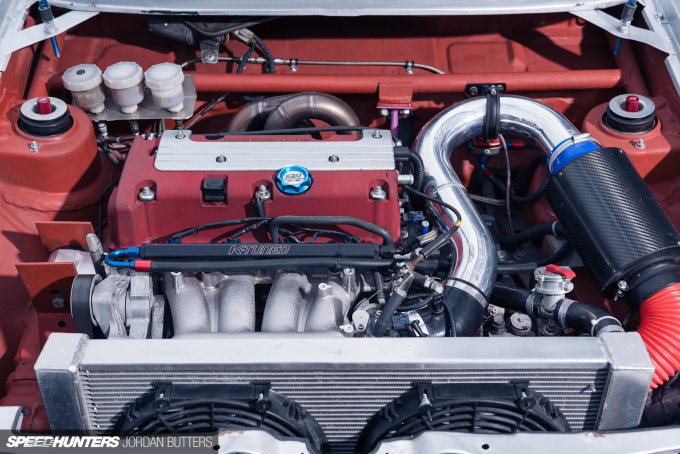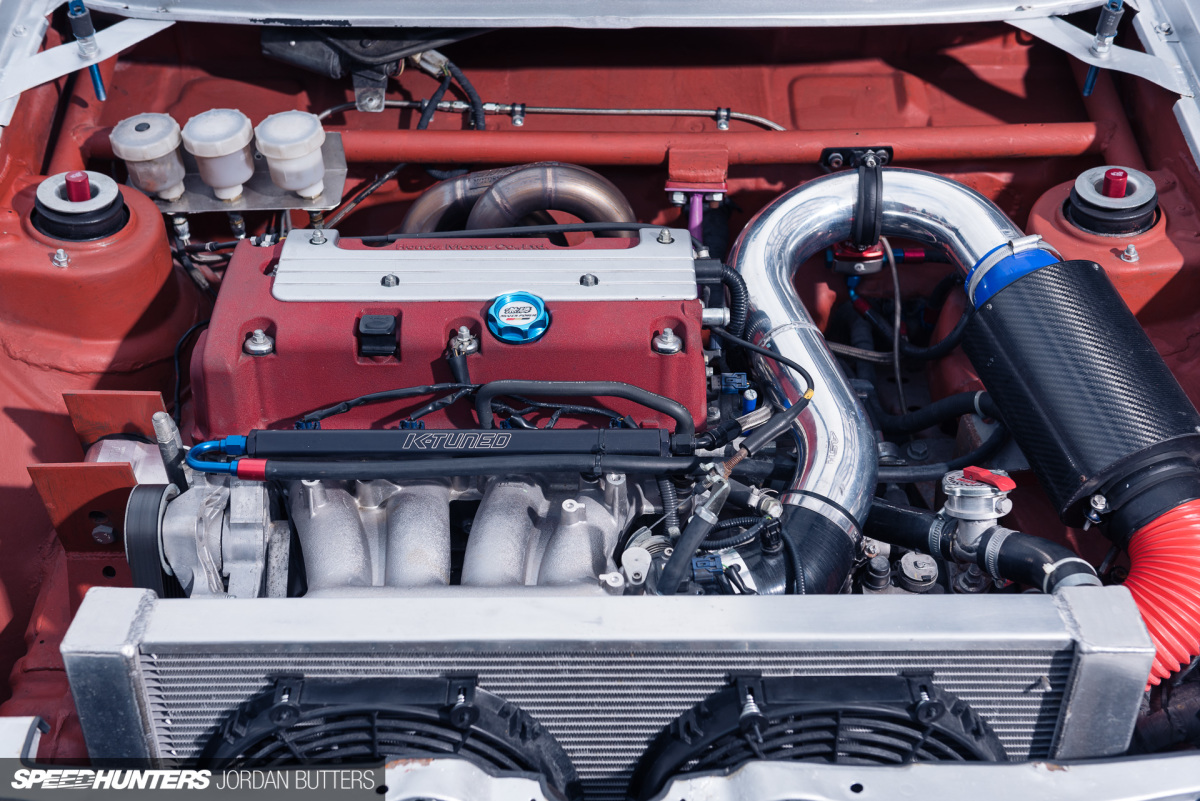 I'm sure someone somewhere is poised ready to jump on the zinc primer paint job in the engine bay, but there's practical reason for it: "I have more welding to do in the bay so I didn't want to paint it," Seb explains. The car runs a stock CTR six-speed gearbox at present, but Seb has a DC5 Integra box with LSD waiting to go in, which might call for some additional 'metal persuasion' too.
Seb had the Golf's driveshafts custom made, taking into account the correct 12° tilt angle found as standard in the Civic. Further problem solving was needed to correctly position the thermostat housing and water hoses, due to the positioning of the thermostat exit pipe on the K20 being much lower than the Golf's radiator.A swivel-neck housing was used, along with a custom radiator and inline cap to overcome the issue.
Even the gear lever position needed thorough modification as, of course, on this particular model Civic, it usually exits from the dashboard at an angle.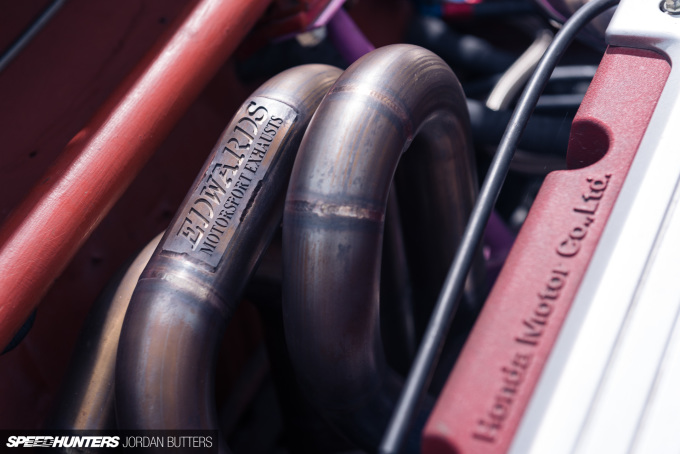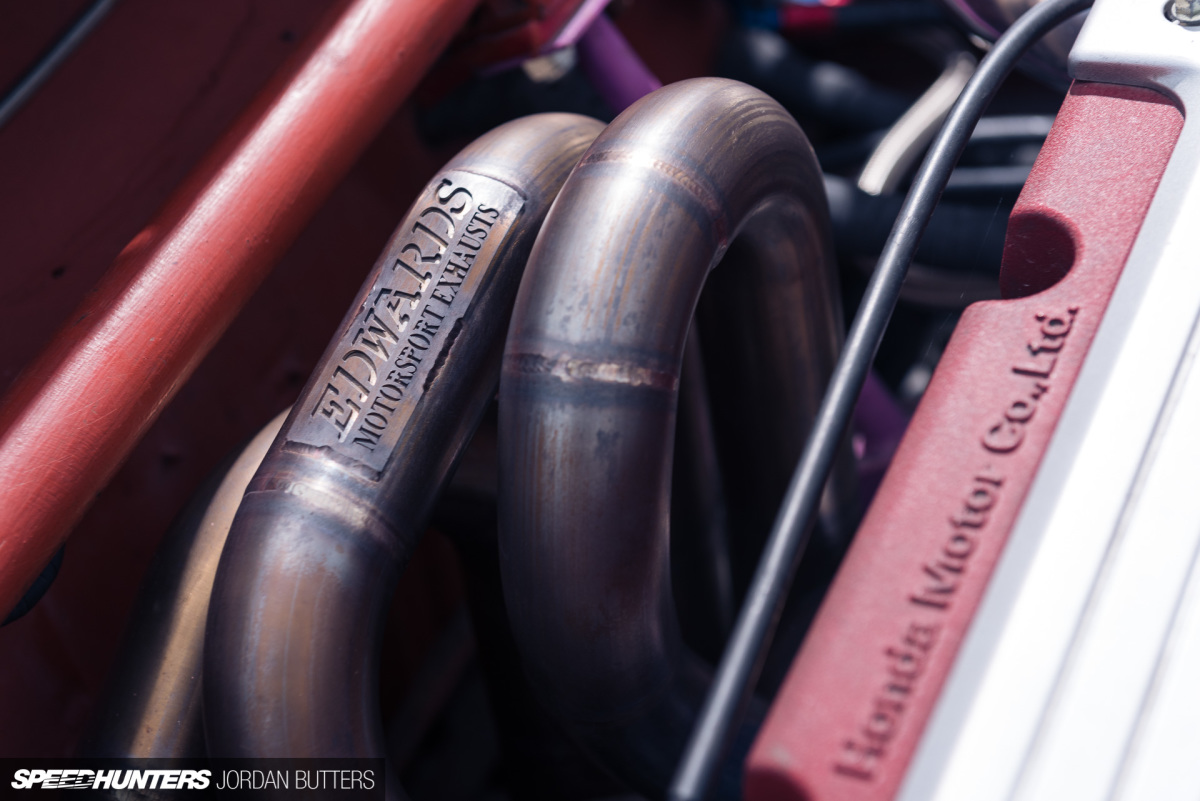 The Civic motor has been lightly fettled with the addition of an Accord Type R inlet manifold, K-Tuned fuel rail, 750mm intake pipe, BMC Carbon airbox and Edwards Motorsport 4-2-1 exhaust manifold with equal-length primaries. The exhaust then exits just in front of the passenger rear wheel.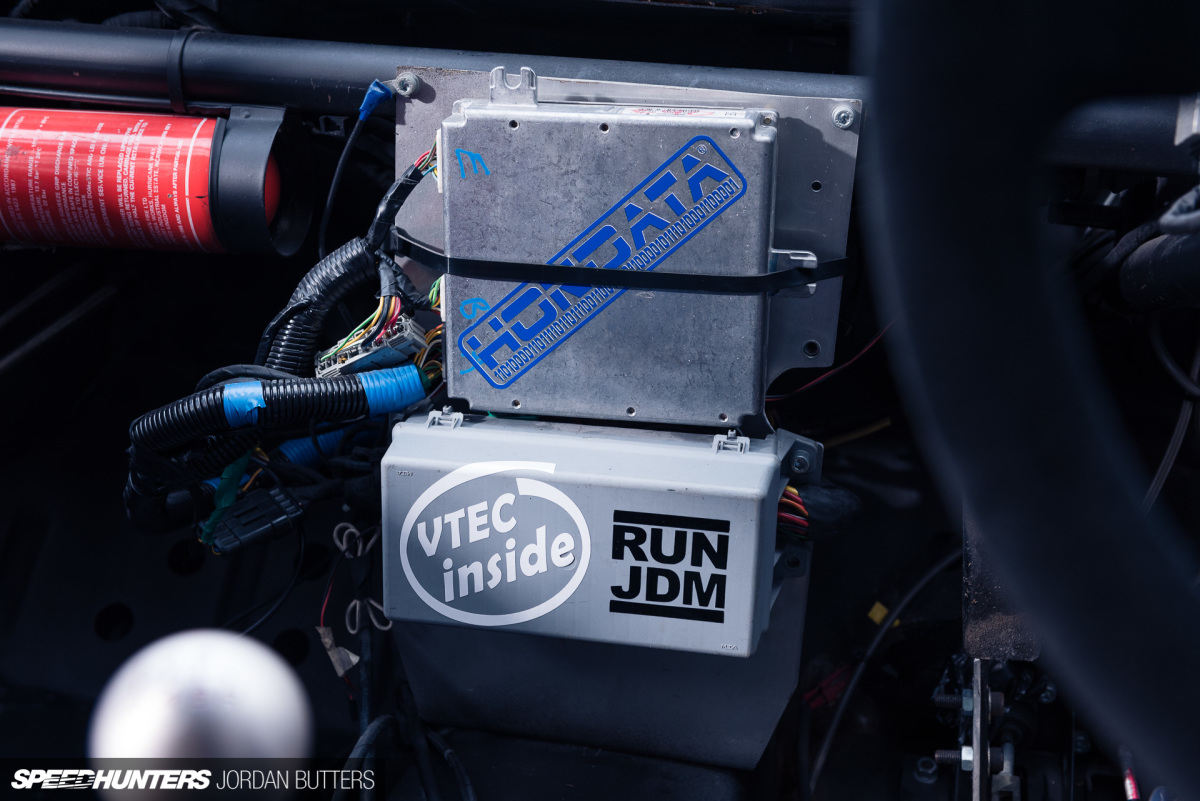 Tuning comes courtesy of a Hondata K-Pro piggyback ECU, which was tuned by Type R guru Guy Chamberlain. The result is an assailing 240bhp and 178lb/ft torque.
Engine in place and upsetting the VW purists, a set of customised GAZ two-way adjustable coilovers bring the car down to ground over a set of fully refurbished BBS RS001 split rims. In 15×8.5-inch front and 15×9-inch rear widths, these are wrapped in 195/55R15 Nankang NS-2R and 225/55R15 Yokohama A-022 tyres, respectively.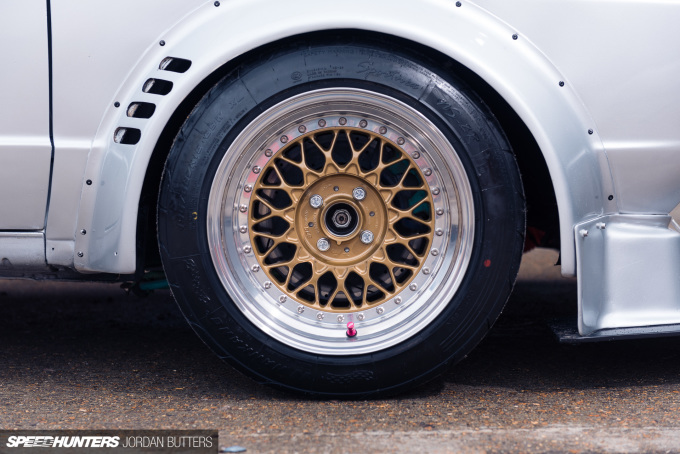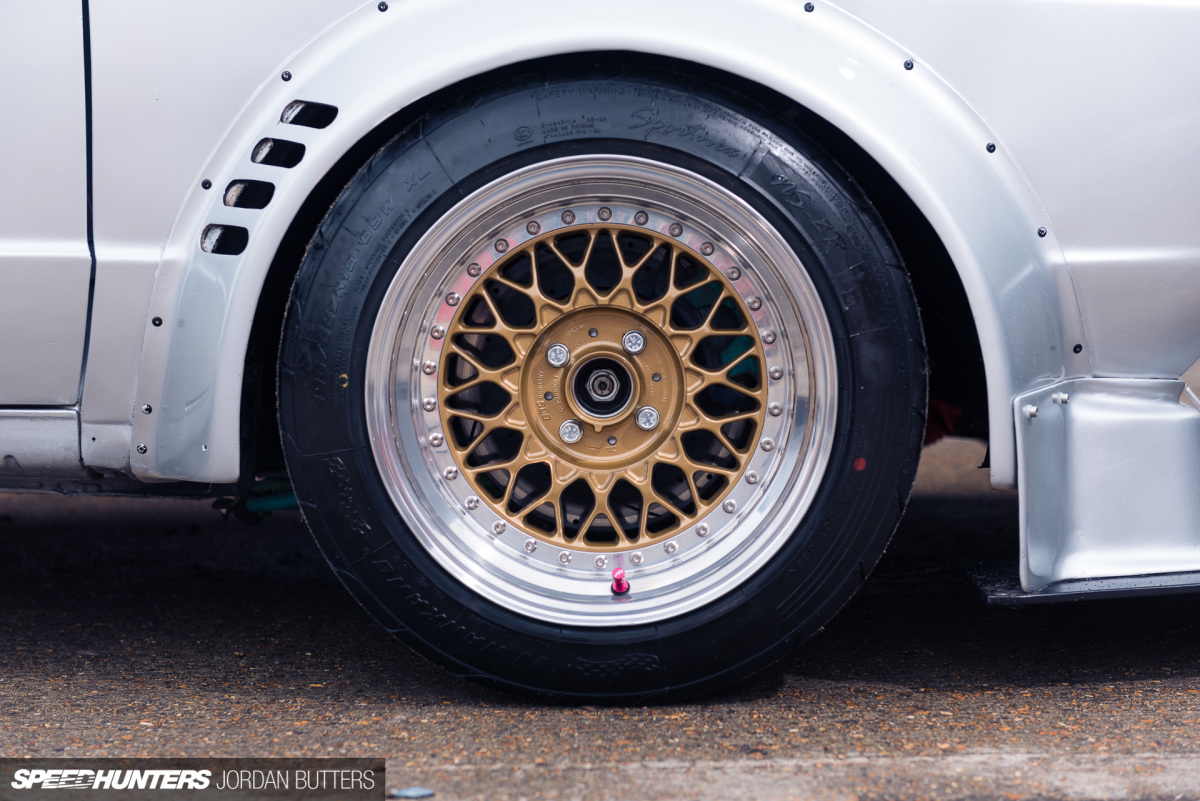 Corrado G60 front brakes and MKIV Golf GTI rear brakes bring the madness to a halt. Adjustable arms and polybushing throughout keep the Golf feeling tight through the twisties.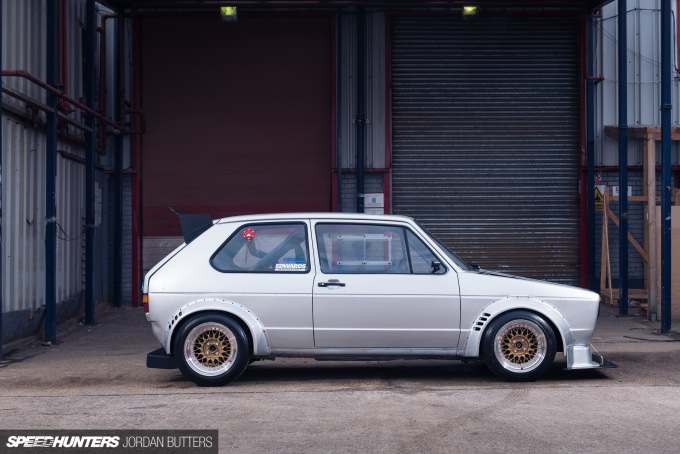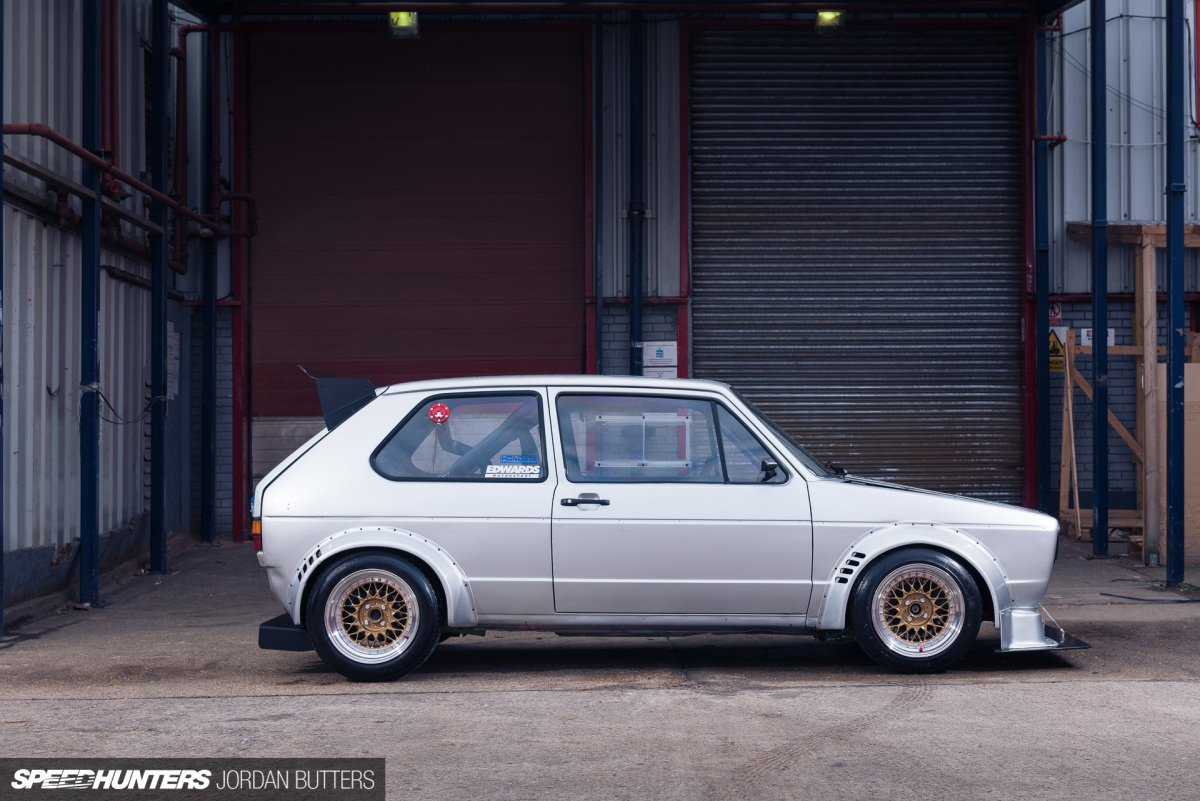 I can't help but chuckle at how Seb's Golf turned out. What started out as a simple quick engine-in and drive job has turned into a full-on, home-built weapon, but despite this he's not got carried away in going too far and making it unusable. So many projects like this are started up and down the country, around the world, and they never see the light of day.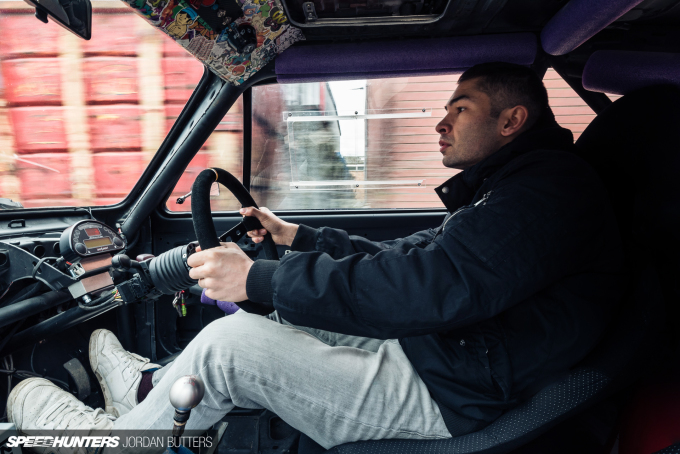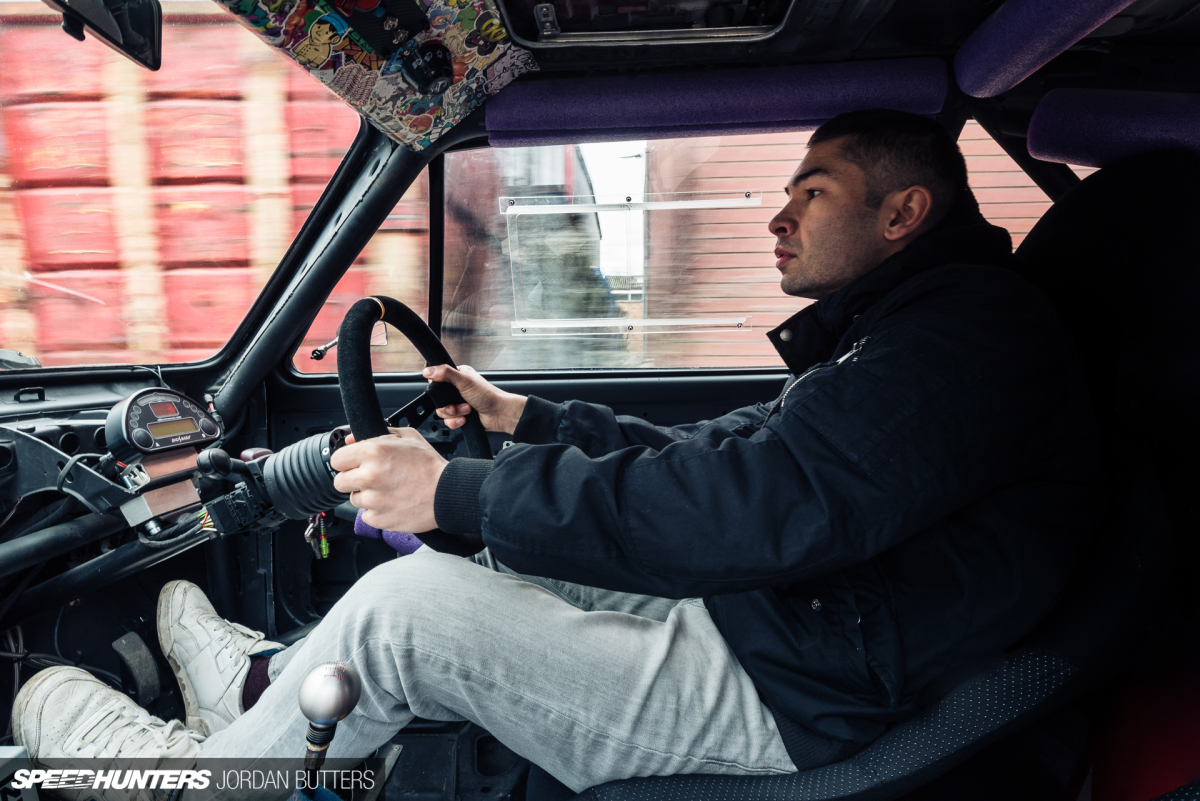 The Golf is brutal and totally unforgiving, and it's all been driven by one guy who just started tinkering with stuff in his garage. Seb had the vision and passion to see the project through to this point.
It's a constant work in progress too; Seb's heading off travelling soon, but he tells me that when he's back he wants to perfect the drivetrain and play with ratios to see how they affect how the VW feels to drive. He talks about swapping in a carbon roof, or maybe changing the wheels too.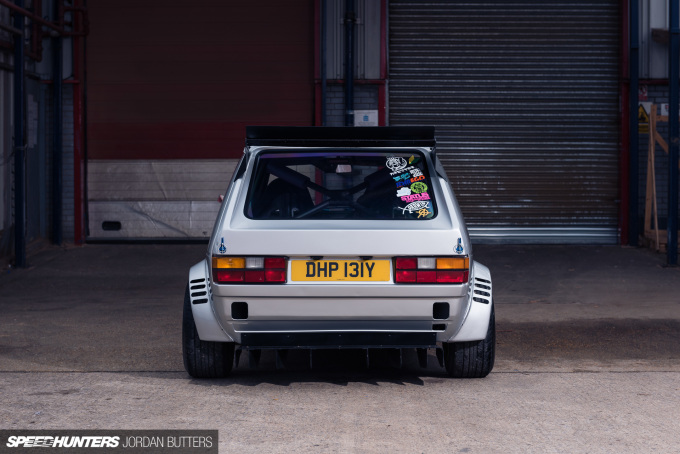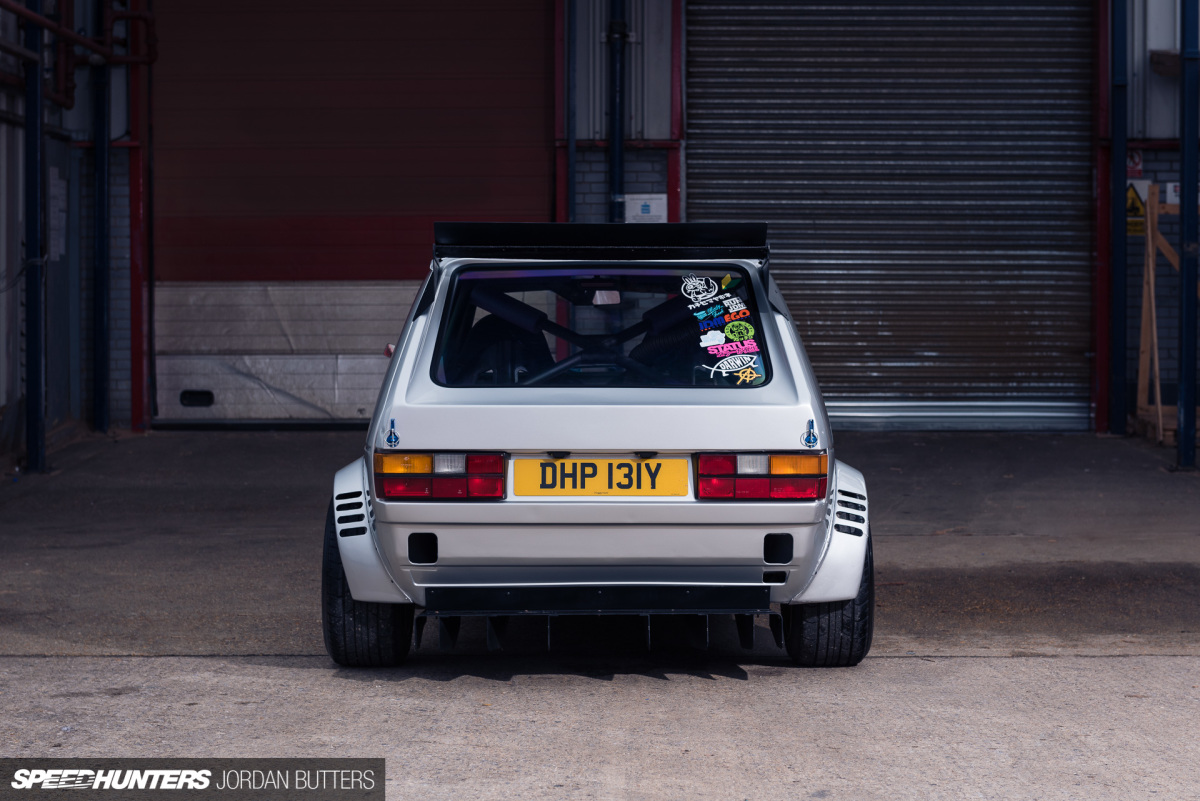 Before he tears off and upsets yet more people on a quiet Sunday afternoon in England, he explains to me what he thinks of what he's built so far, and what it's like to drive: "It is a car that's definitely not for the faint hearted, but it makes me smile and laugh every time it comes onto VTEC. The car is built by me, for me. It's a reflection of my personality."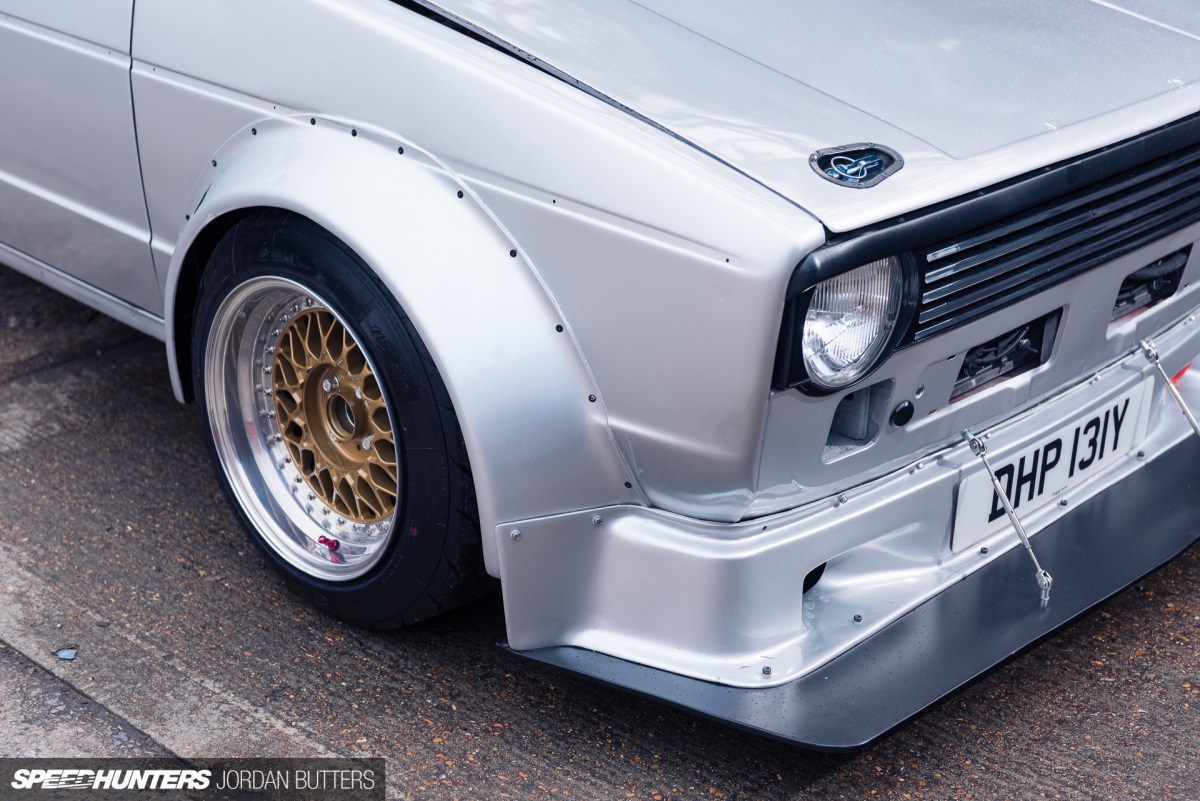 "These purists and VW fans need to think outside the box a bit more. They have been very one dimensional for years, that's why I love the Japanese tuning culture too – they're always doing mad crazy shit, and the fans are very welcoming of it. People are often afraid to do things that might provoke a debate."
Jordan Butters
Instagram: jordanbutters
jordan@speedhunters.com
Cutting Room Floor