I'll preface this – short – story by saying that this is very much about the photography, rather than the cars.
Photography has played a huge role in shaping what Speedhunters has become. There are very few online outlets that document cars and car culture with their own original photography on the scale that we do. This has often been best represented in the past with our photography guides, a series of photography books, and encouraging you to be a part of it all with the IAMTHESPEEDHUNTER program. Some of these things have been neglected in recent years, but they are going to make a comeback, when the time is right.
With Tokyo Auto Salon being covered by our resident Japanese contributors, I figured it allowed me the opportunity to approach the event from a slightly different angle. We were joined in Japan by Rob Bullough, the man who keeps Speedhunters alive, who was documenting his trip entirely at a focal length of 50mm. No doubt, it would be a challenge, but it got me thinking.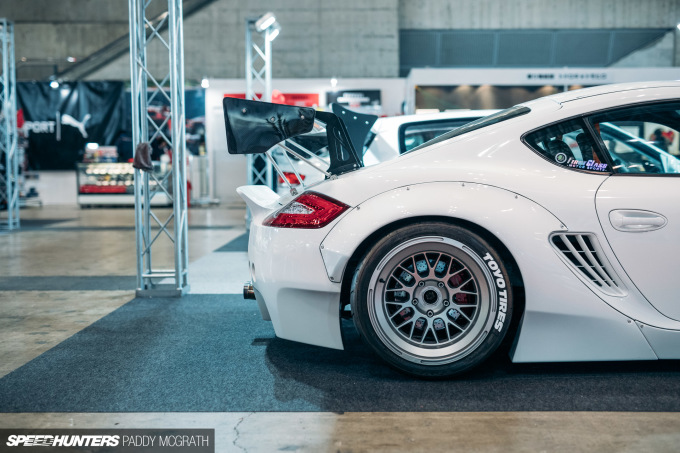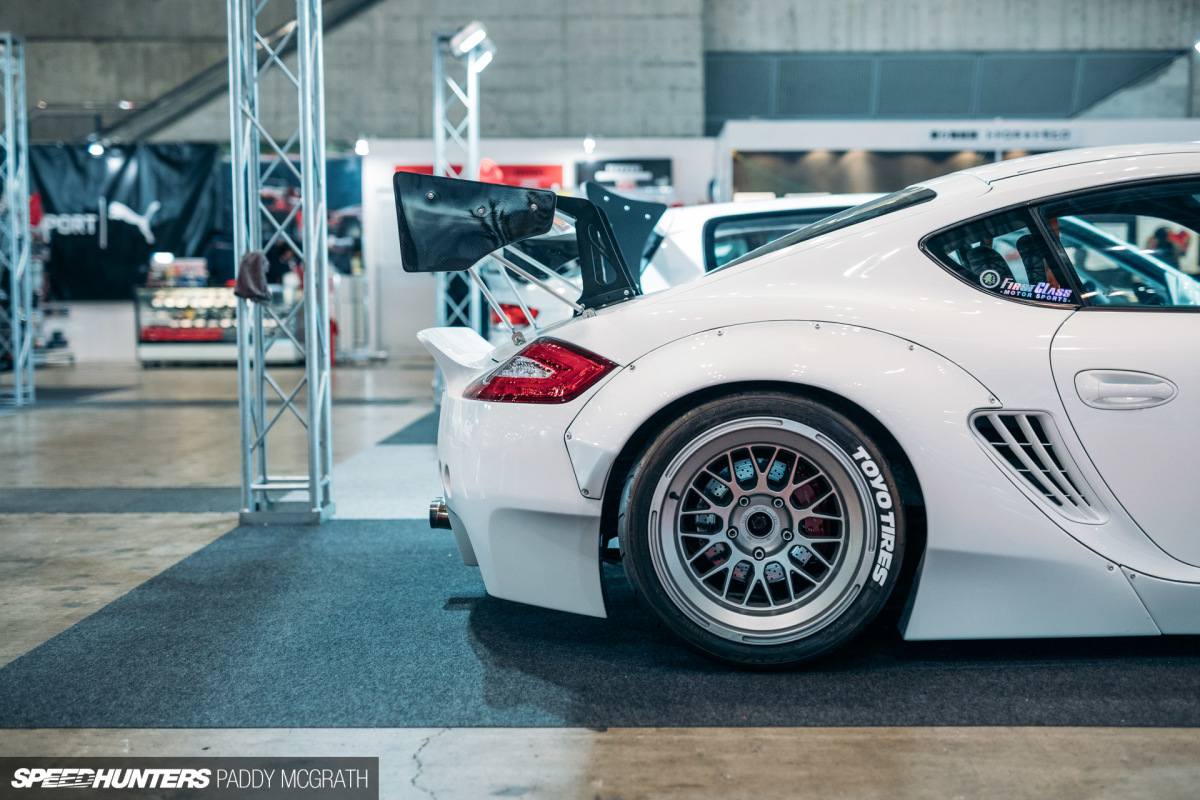 Photography has never been easier. Digital SLRs, smart phones and the recent upsurge in mirrorless camera systems have made it easier than ever to take beautiful photographs. The digital format itself has revolutionised the medium. The ability to instantly review a photograph can never be underestimated. Memory cards are cheap and experimentation is encouraged. What's the worst that can happen if something doesn't work out? You can just shoot again right away.
Inspired by Rob's self imposed limitation, I decided to try shoot the equivalent of a roll of film exclusively at 50mm. I had spent a few hours on Friday wandering the halls of Makuhari Messe, so I knew it was going to be a challenge. The heavy crowds would only be more intense on Sunday, so I made sure to get in as early as possible courtesy of the Exhibitor Pass that Dino had arranged through our friends at Hashimoto Corporation.
With relatively empty halls, the process was a joy. 50mm is almost the perfect focal length for shooting cars as it maintains their proportions, where a wide angle can distort. Sure, you sometimes need to take a few steps back to frame the car to your taste, but that's part of the experience. Without the benefit of a zoom lens, you need to move around more and work for your shot. The process is so much more satisfying and rewarding when it comes off.
As the halls quickly filled with the paying public, you have no choice but to adapt. Fitting the whole car in is no longer possible in most situations. You could use a tripod and long shutter combination to ghost the sea of people, but that went against the idea of keeping it simple. Instead, you look for details or small openings in the crowd to frame a shot.
It can be frustrating as you wait for people to move, but it's part of the reality of how difficult photography used to be. Coupled with the forced limit of 32 photographs (okay, it's a large roll of imaginary film and I may have culled one or two afterwards to get back to this number) you have to really think about your shot, rather than shooting everything and worrying about the selection after. I might take it one step further in future by using a small CF card and with the rear screen taped off.
I'm curious though, how would you approach shooting Tokyo Auto Salon with a single body and prime lens combination? What's your weapon of choice?
Unless you want repetitive strain injury from swiping, the following short gallery is best viewed on desktop mode. As is all photography, truth be told.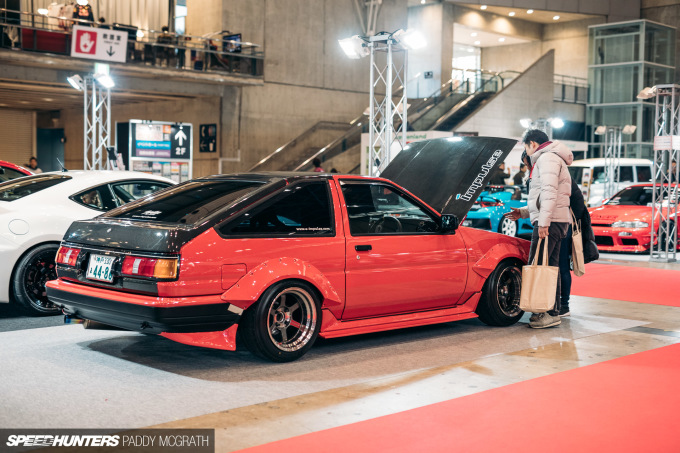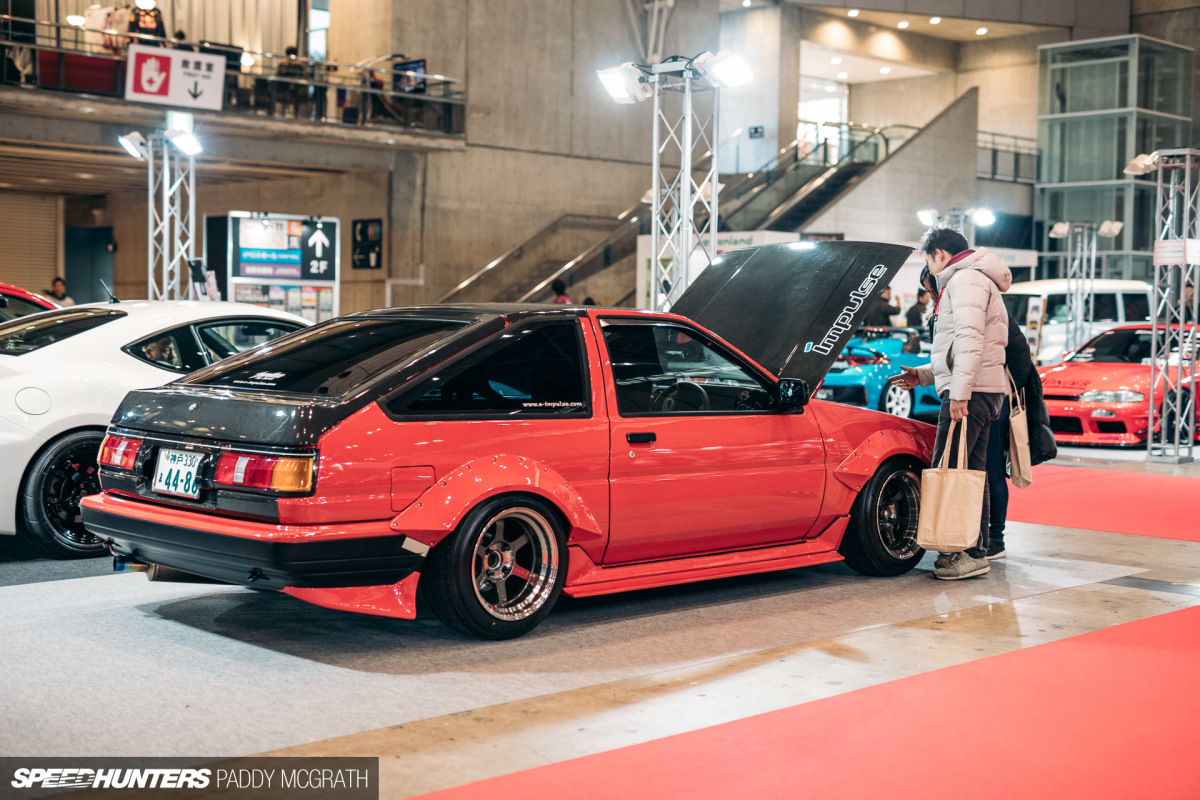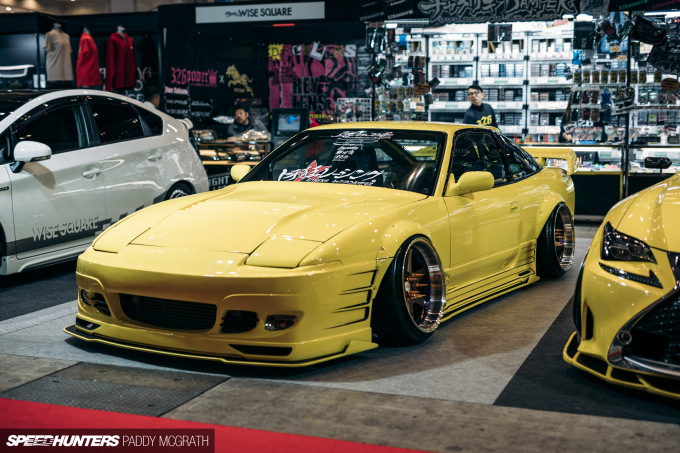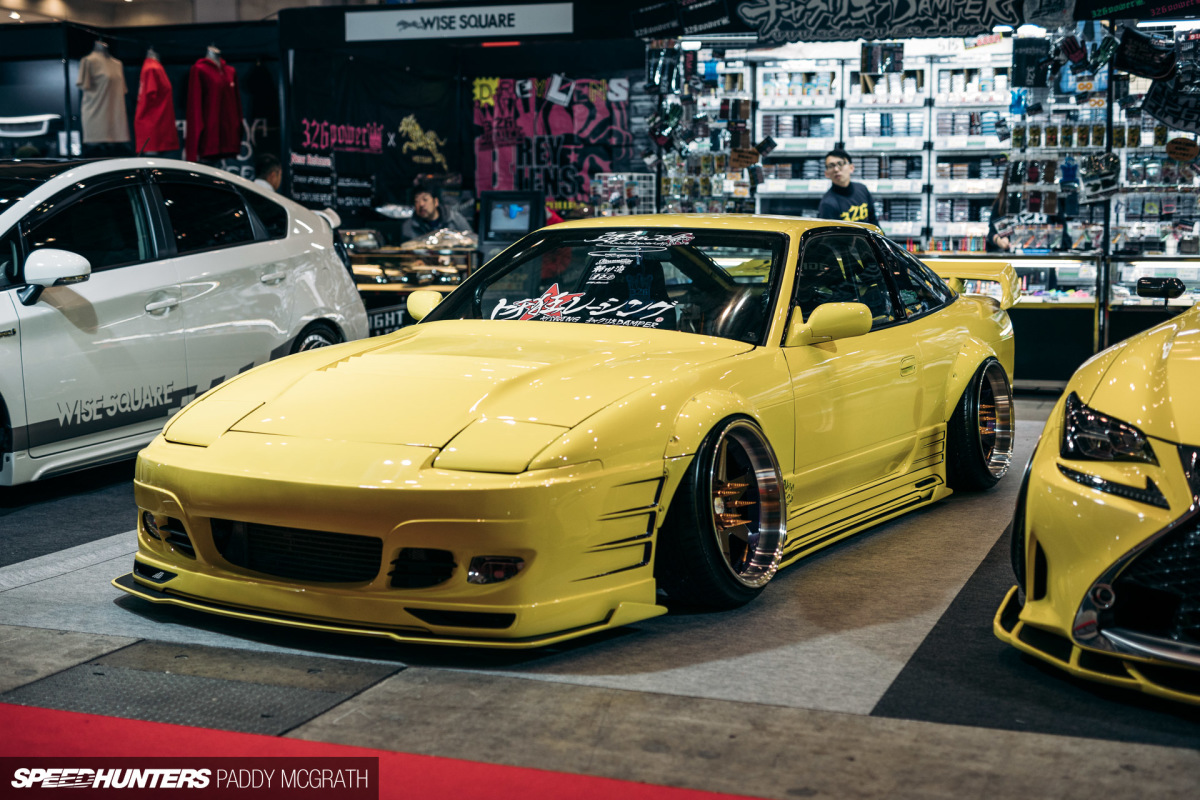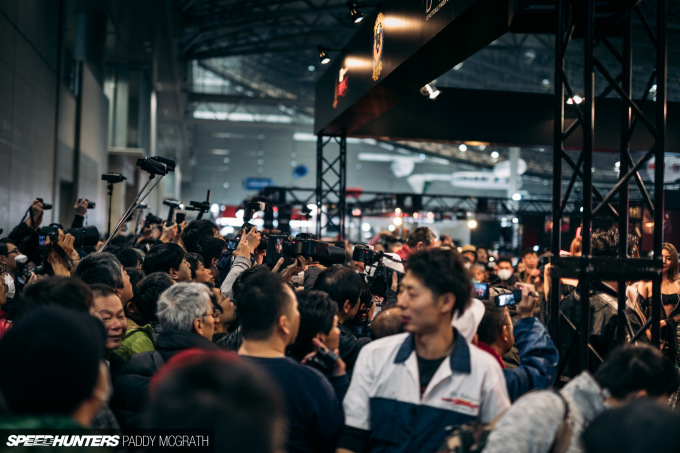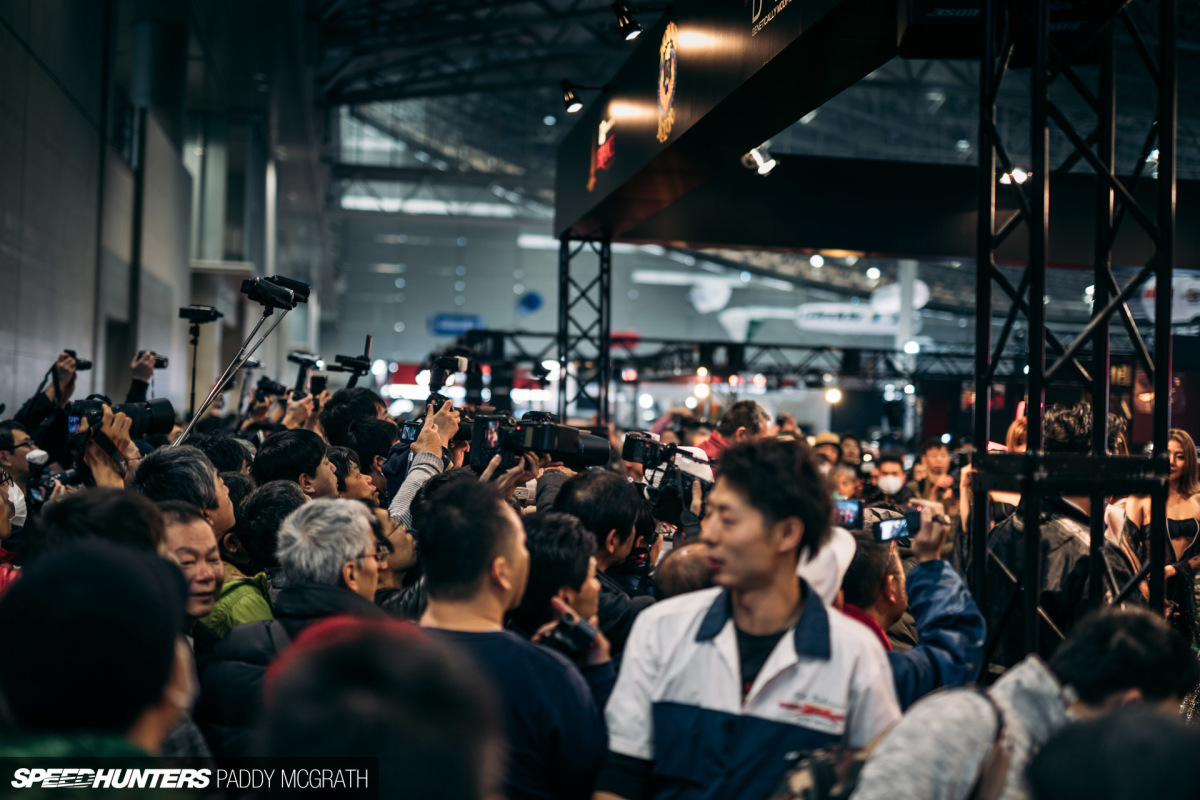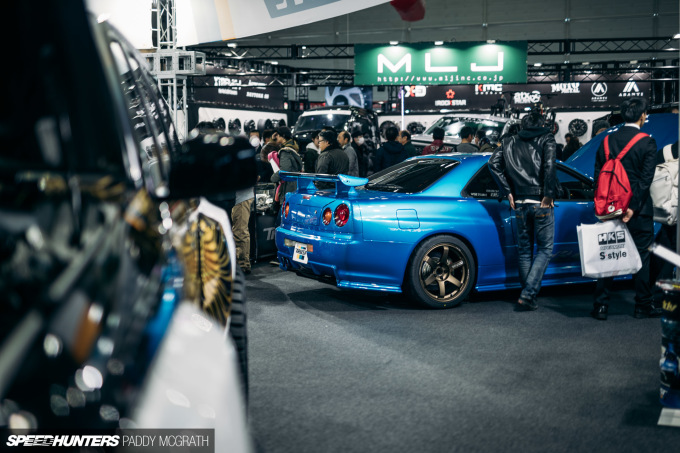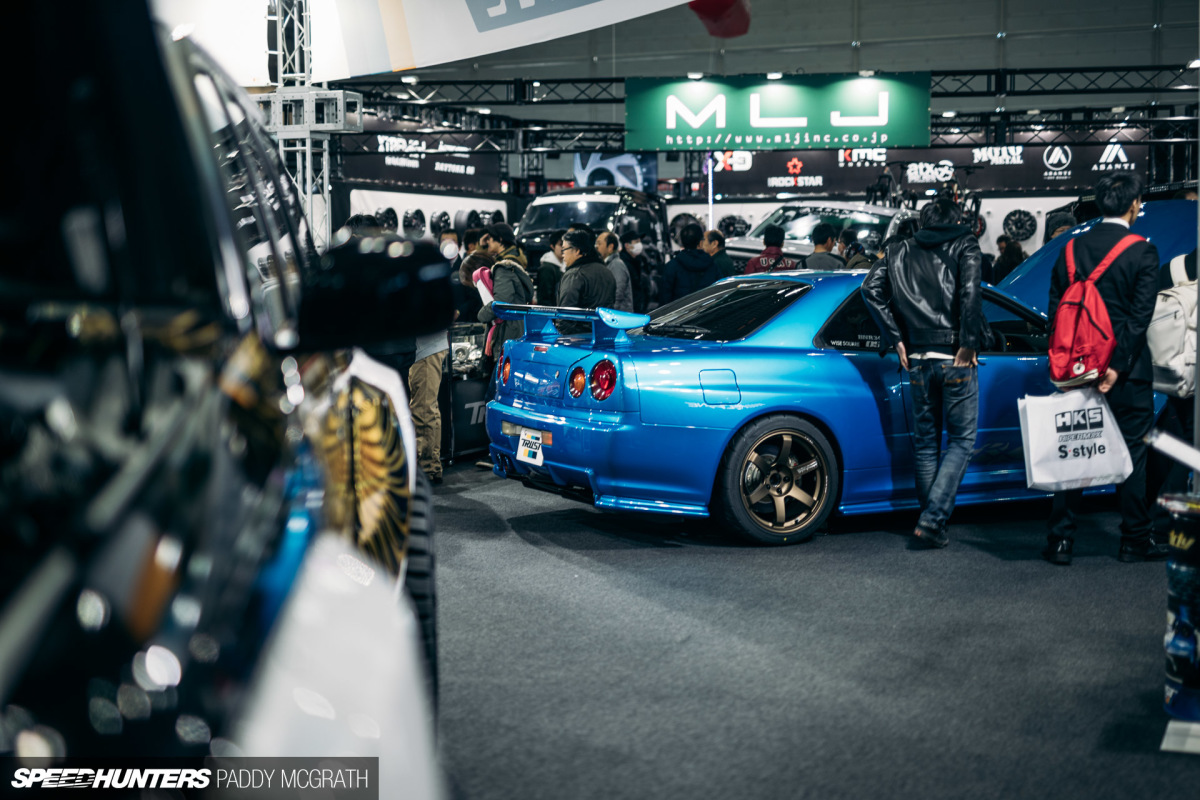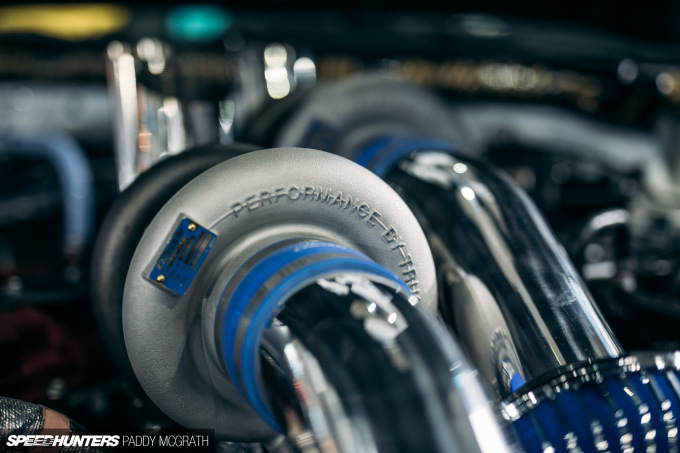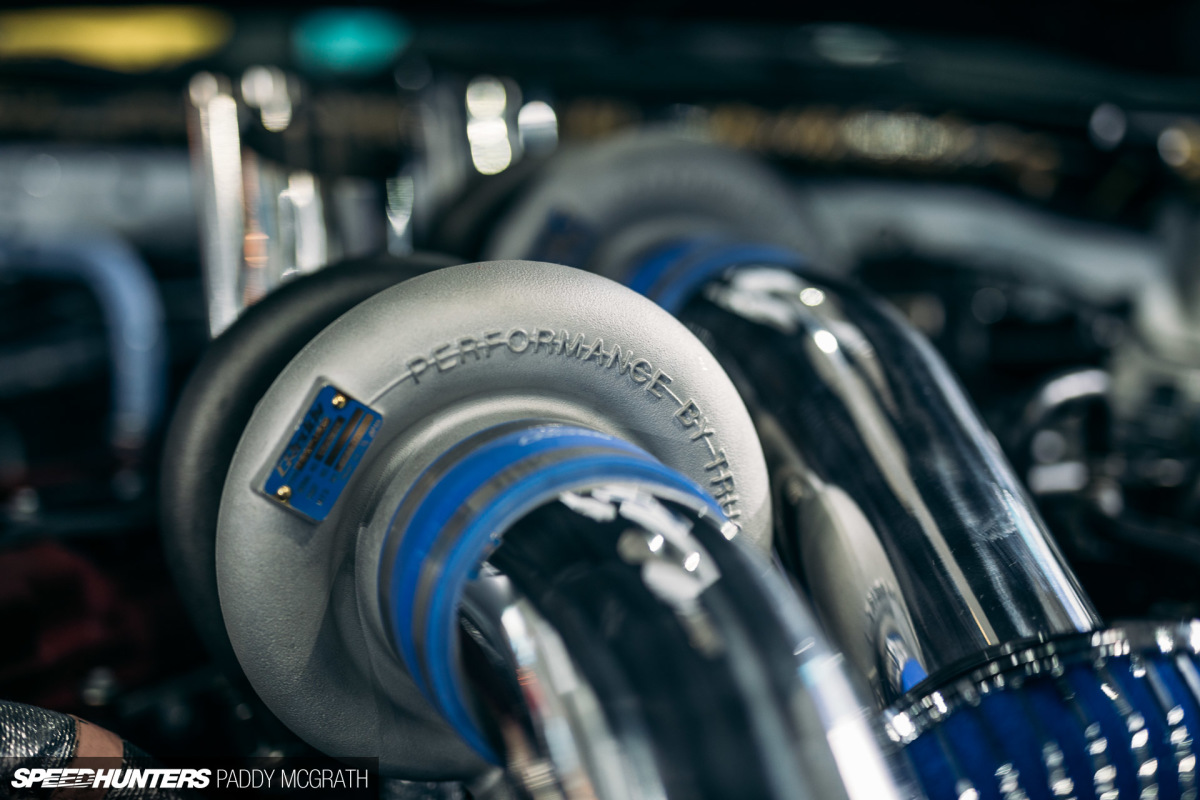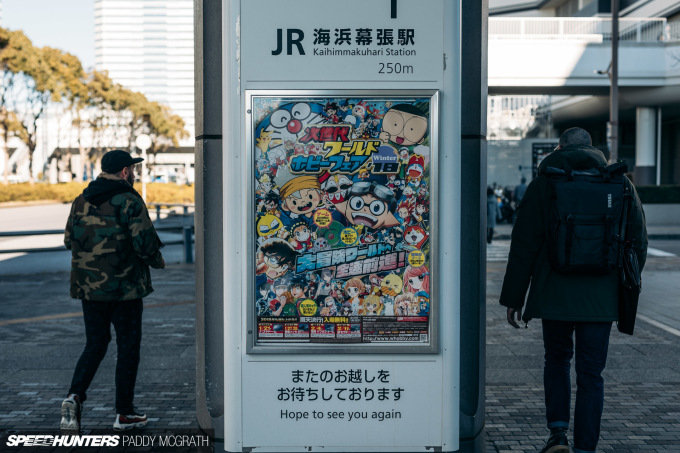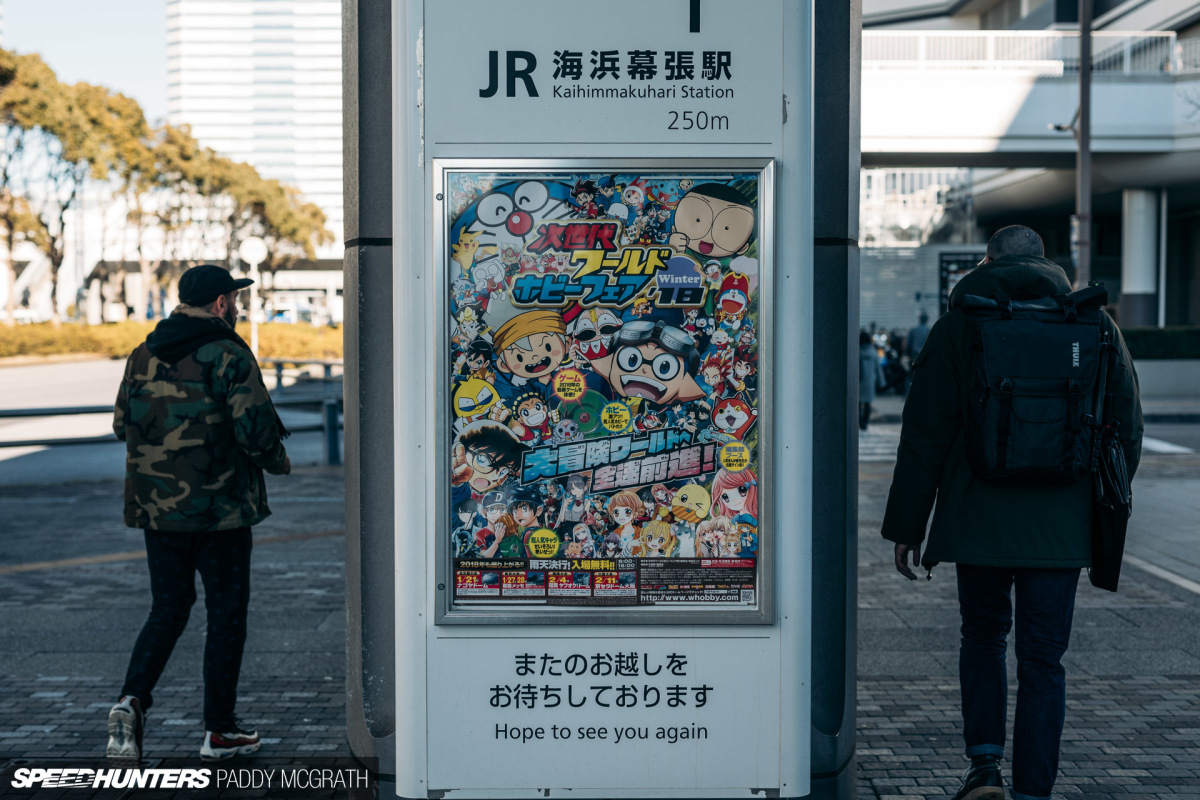 Camera: Canon EOS 5D MKIV with Sigma 50mm f/1.4 Art
Paddy McGrath
Instagram: pmcgphotos
Twitter: pmcgphotos
paddy@speedhunters.com