Perfected By Time
What is it about the S30 Datsun Fairlady Z that lures us in whenever we find ourselves in its presence?
The '70s styling is so simple and has withstood the test of time. Its elegance has become a breath of fresh air amongst the more lacklustre appearances of modern-era automobiles.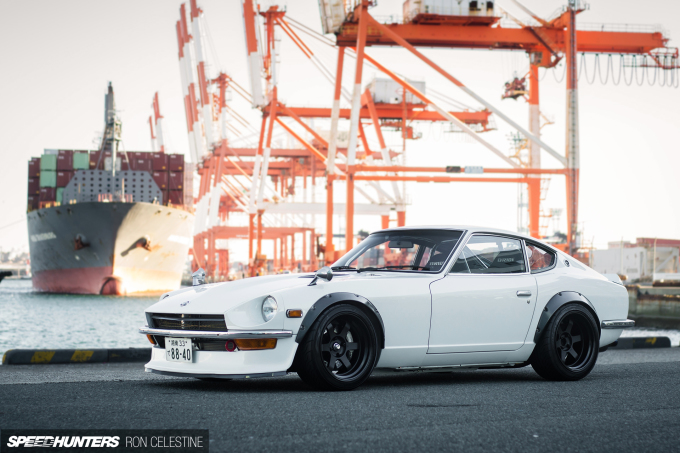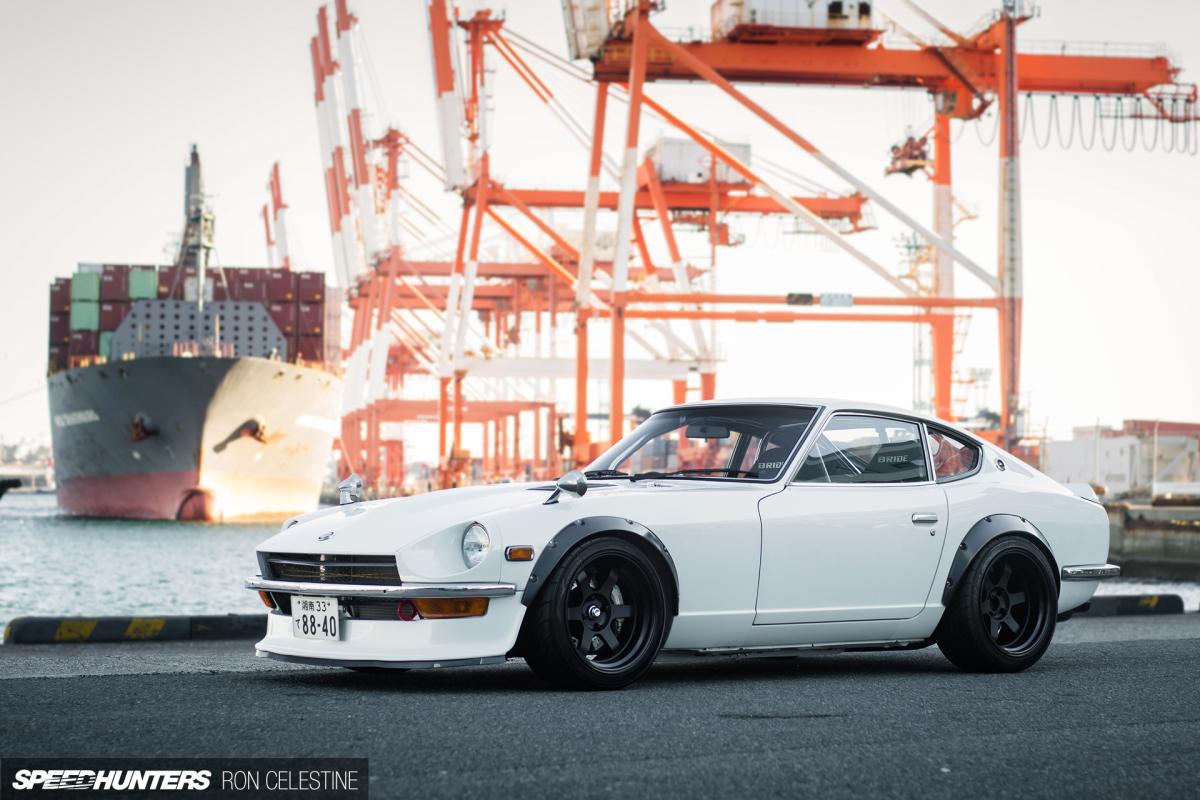 Could it be the fact that the S30 was the beginning of the Z-car legacy that makes it so desirable?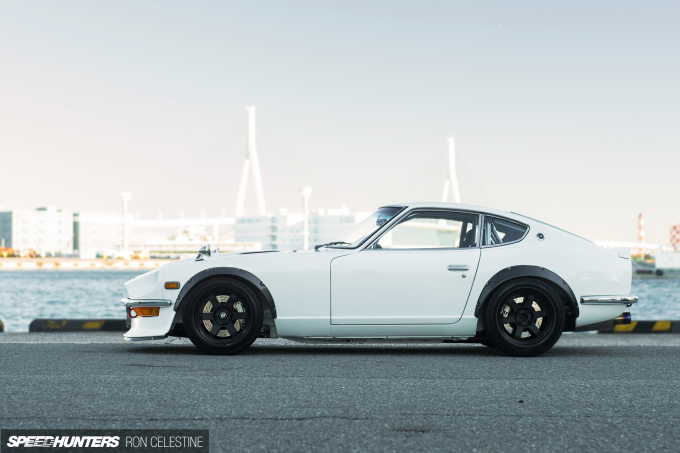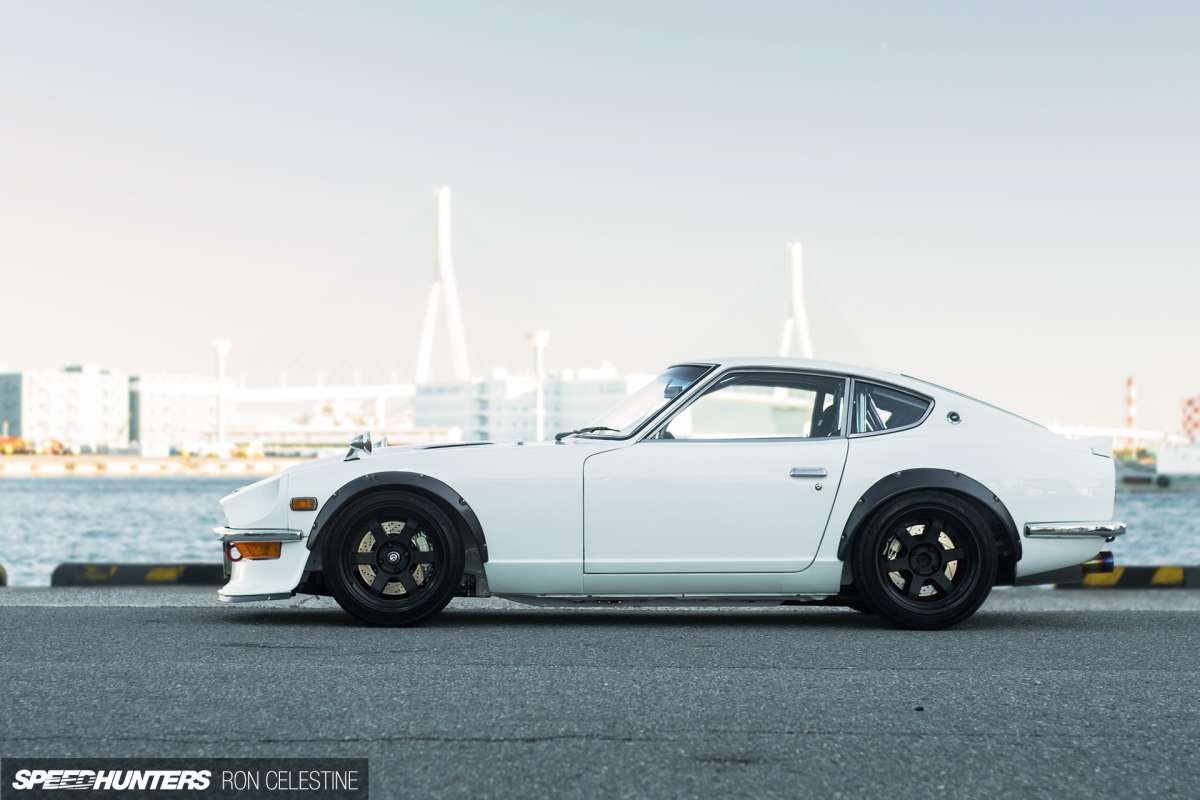 Or could it be the 'no frills' sports car that the S30 embodies? The simplicity of having only a naturally aspirated engine singing through carburetors with power being transmitted to the rear wheels, and the novelty of three pedals to play with make the S30 one of the most highly sought after Japanese classic cars for enthusiasts today.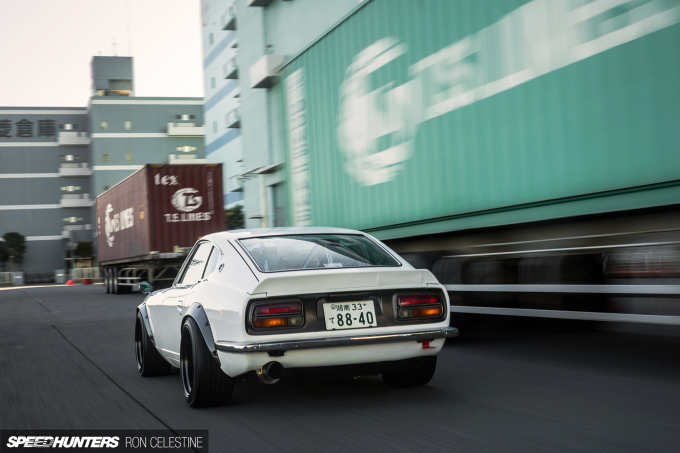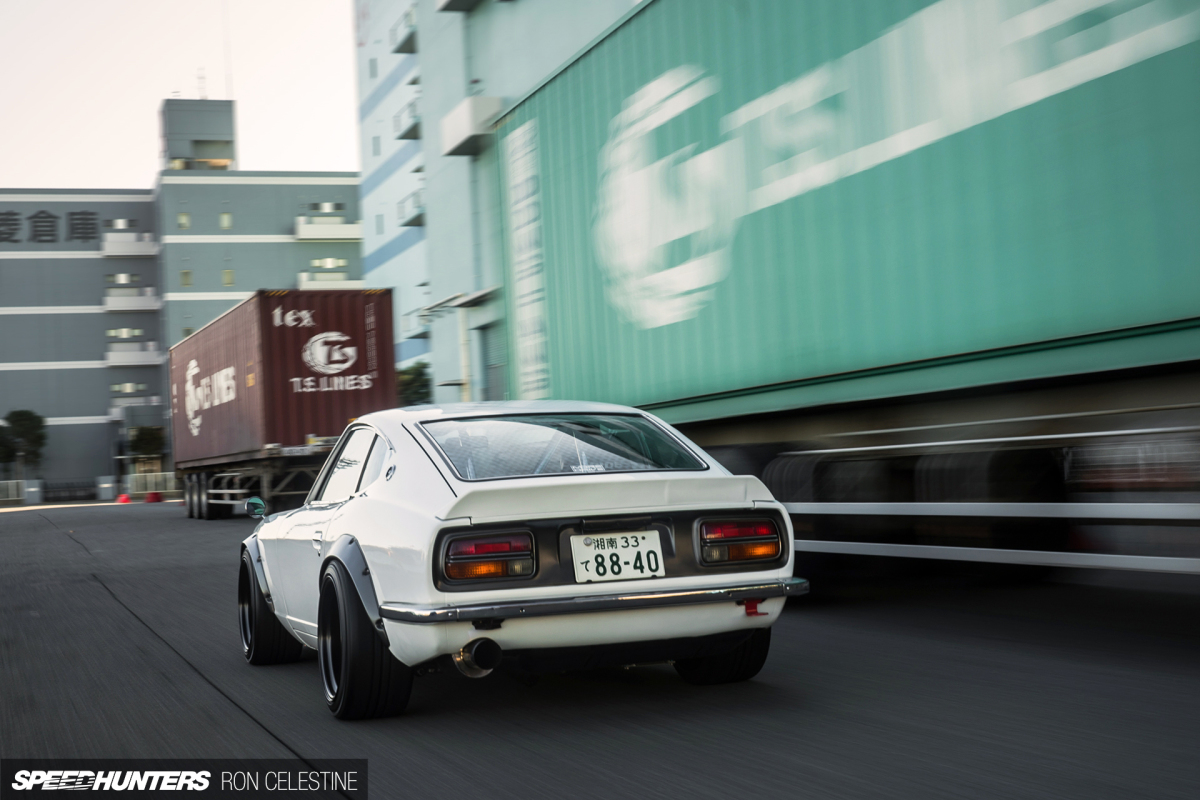 While attending Z-Fest at Nissan's Oppama Grandrive proving grounds near Yokohama last month, I made a point to find an S30 to spotlight, and hopefully get the owners perspective on why they bought one. After watching (and hearing) Sato Tatsuya's 1975 Z during the demonstration session, I knew I had found my car.
As an added bonus, when I approached Sato-san about photographing his car, he happily told me he was a fan of Speedhunters and would love to do a shoot outside of the event where I could really spend some quality time with it.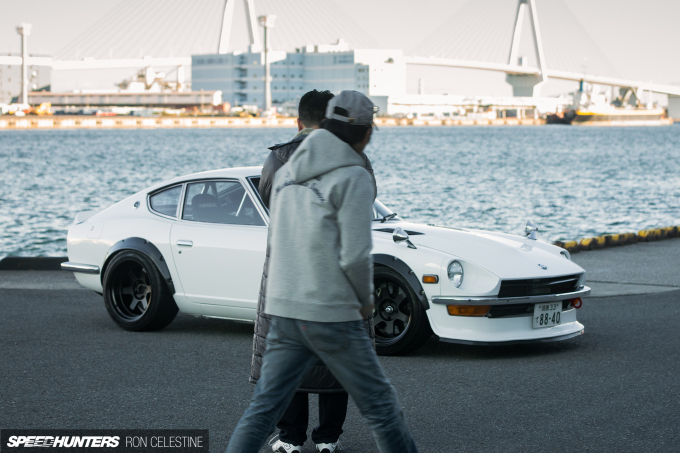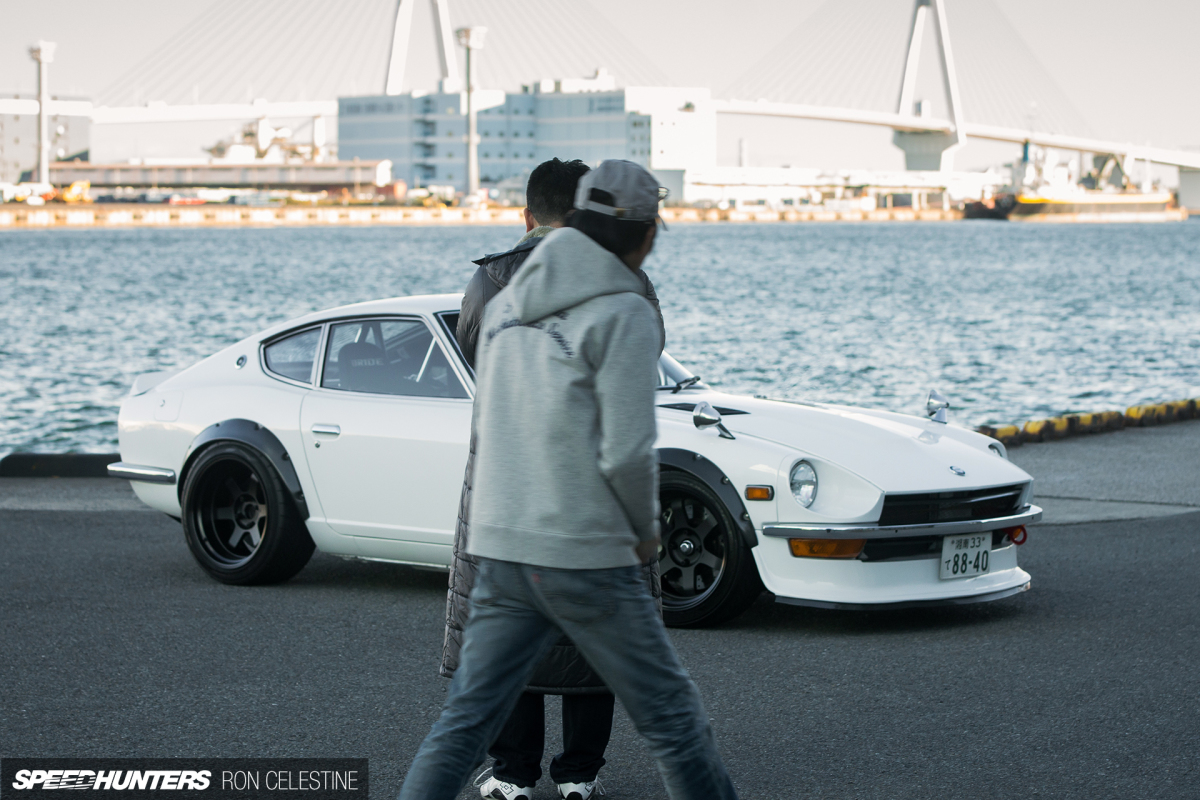 With my arm being twisted, I agreed.
Playing At The Docks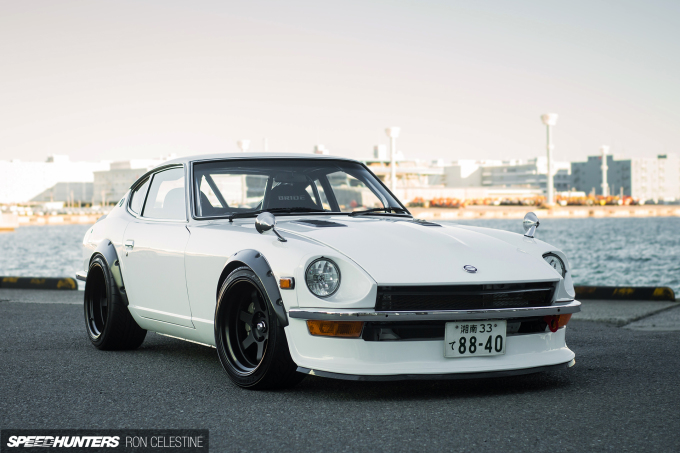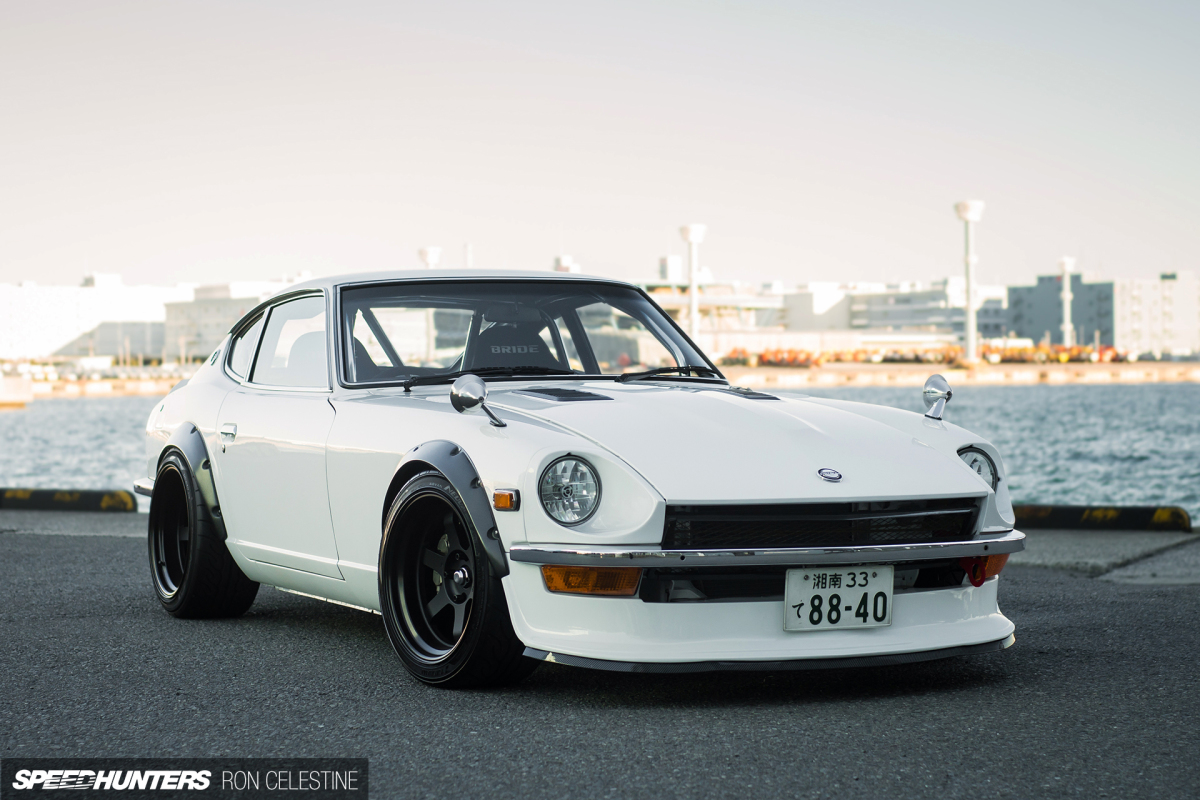 A few weeks later, just as StanceNation Japan G Edition was getting into the swing of things, I found myself not queuing up in a massive line to get into that event, but rather standing near one of the loading docks outside of Daikokufuto Parking Lot staring at one of the most beautiful S30s that I've come across in a long time – or perhaps ever.
Sato-san has owned the S30 since the early '90s after he discovered it in a used car lot. At the time the Z was blue, and the combination of the paint scheme and exterior styling stood out, forcing his hand to buy it.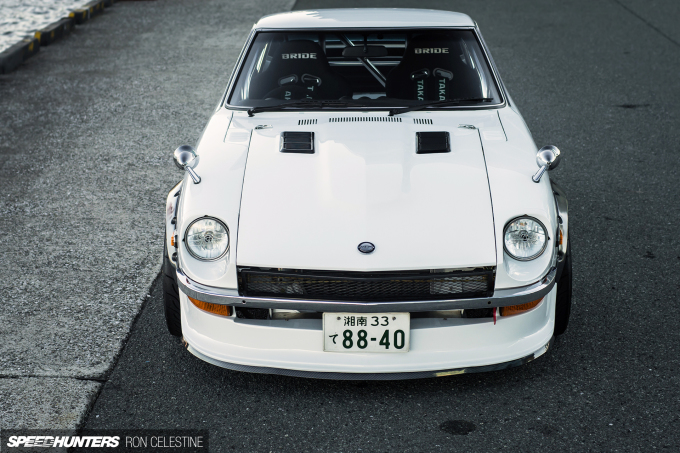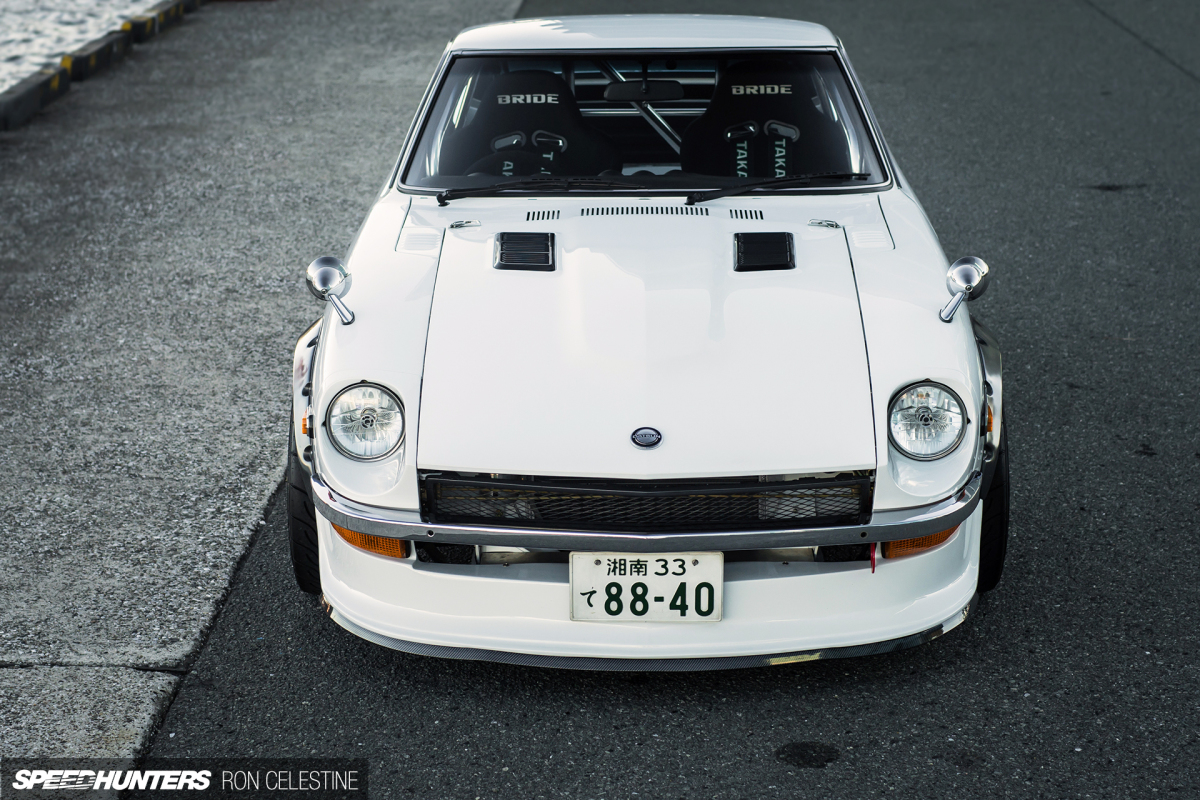 Since then, besides changing the paint, Sato-san has been slowly modifying and restoring to S30 into the beautiful creation you see today.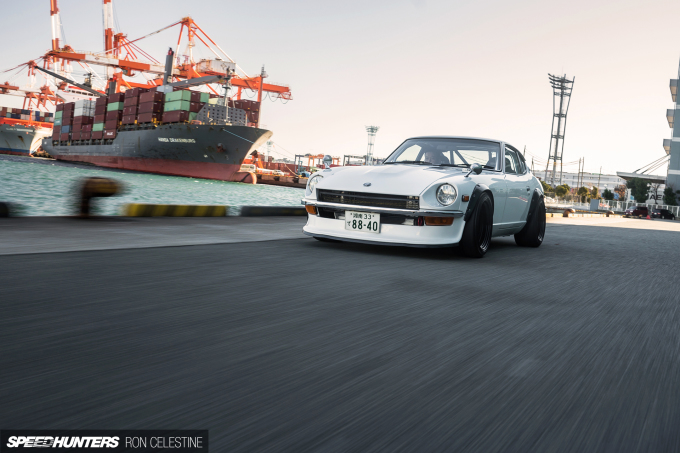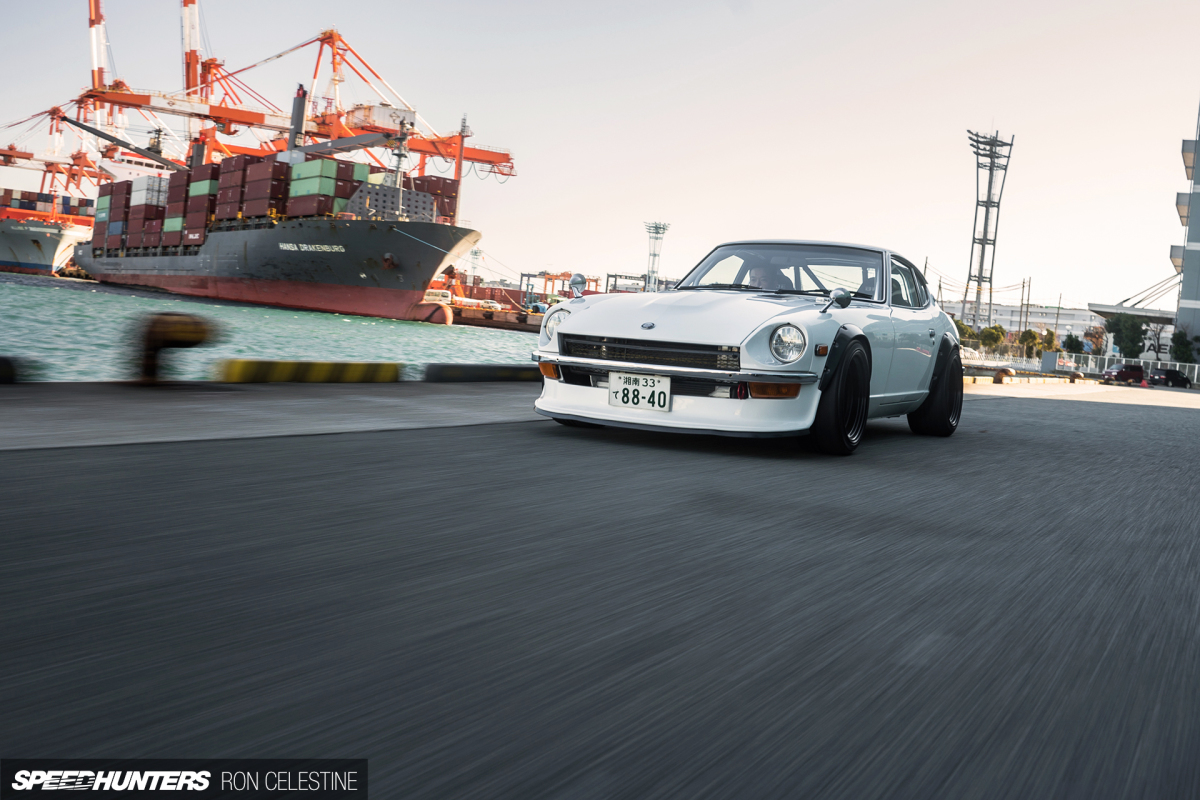 He admits that he could have completed everything within the space of a year, however he was more focused on simply driving and only decided to upgrade components as they wore out.
One aspect that Sato-san didn't want to radically alter was the Datsun's exterior appearance, hence his restraint. A touch of carbon fiber in the form of the front splitter, and a small rear ducktail spoiler only enhance the S30's classic lines.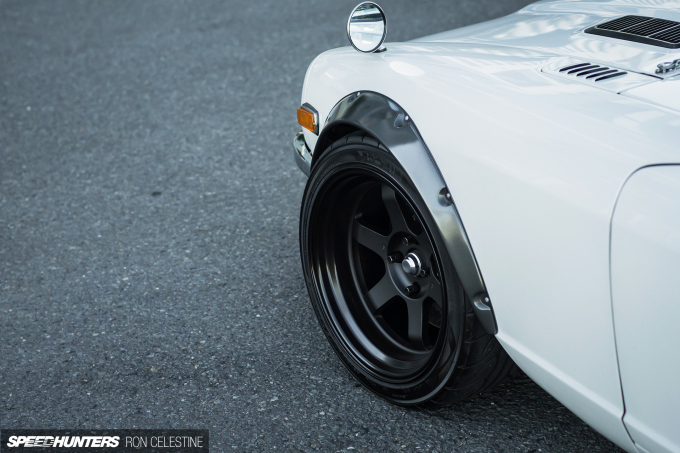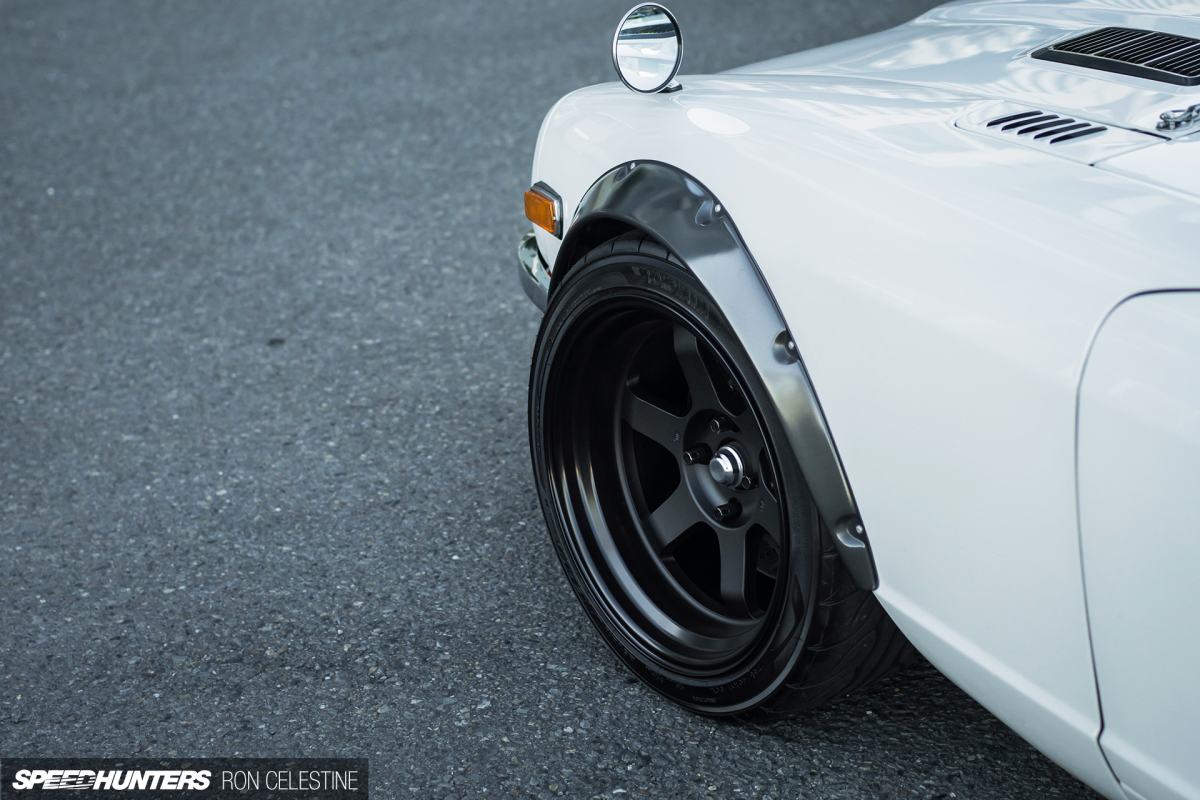 Works-style overfenders are always a nice addition for a bit of added aggression, and here they ensure the limited edition model 17-inch RAYS Volk Racing TE37V BA (Black Anodized) wheels sit flush for the perfect fitment.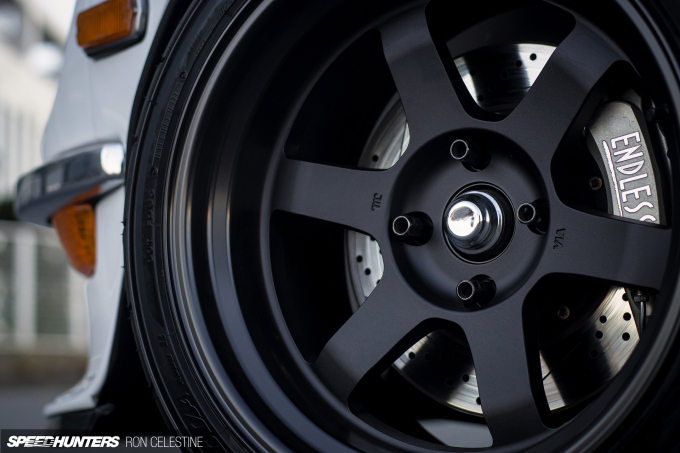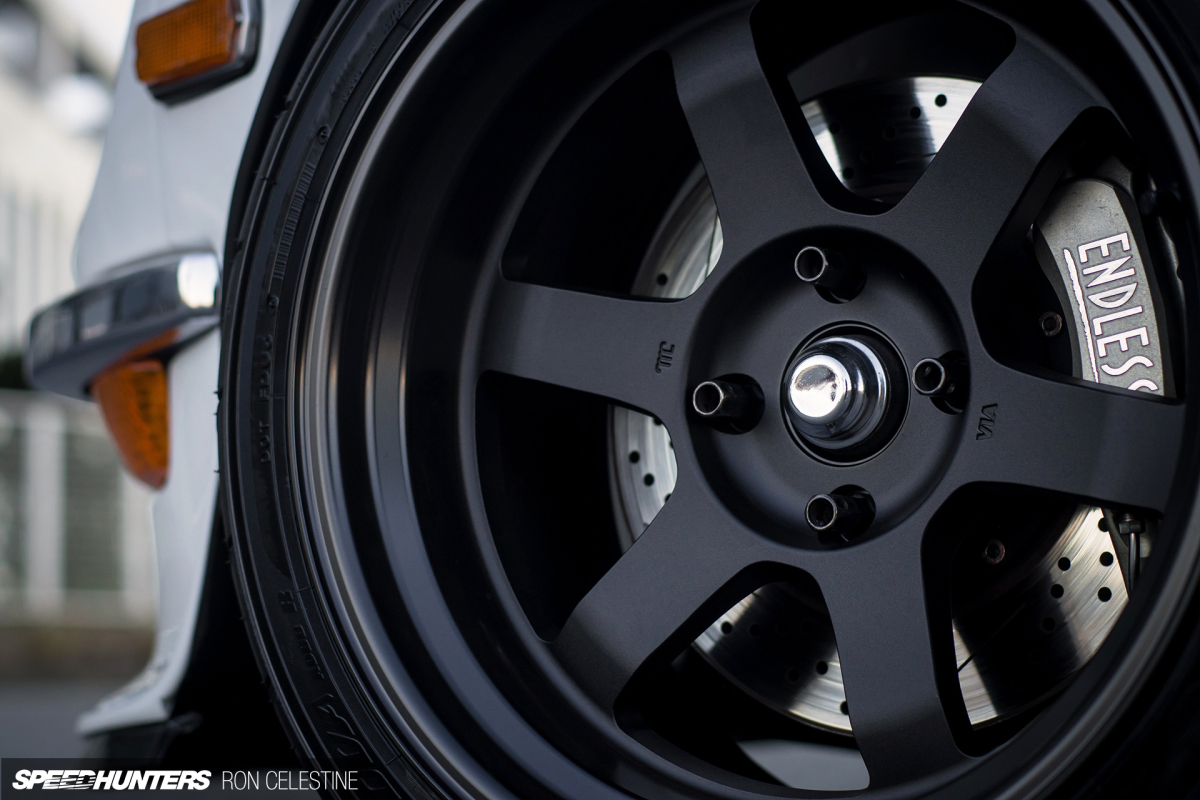 Endless calipers and 2-piece drilled rotors front and rear provide the essential braking force needed to scrub off the extra speed the monster lurking underneath the hood can create.
The Art Of The Obsessed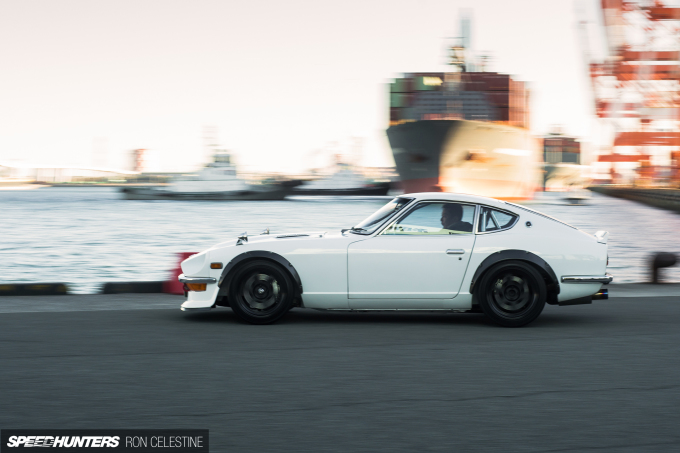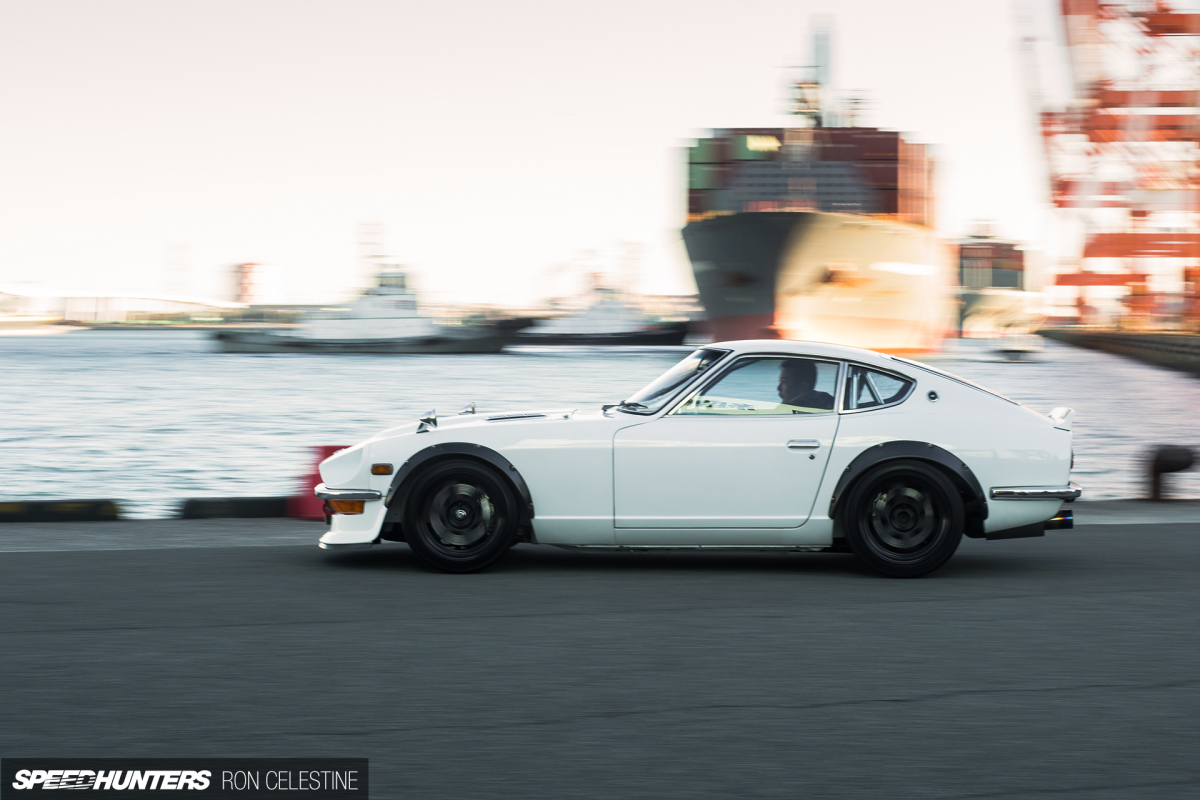 When it came time to allocate his resources to the engine department, Sato-san went all in. The engine needed to be something truly remarkable, and something he could really lean on and enjoy on spirited drives.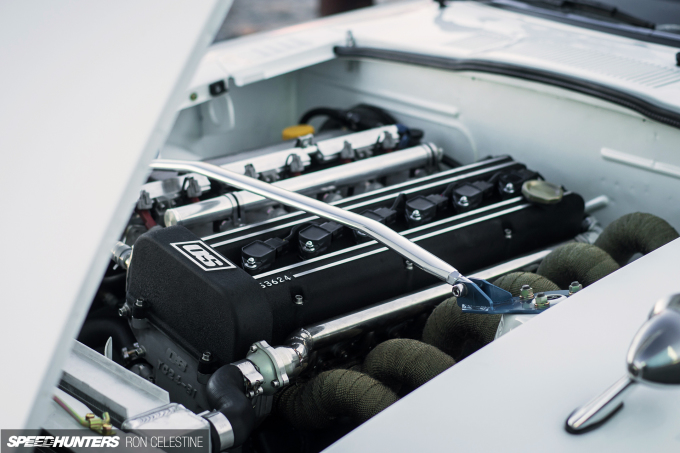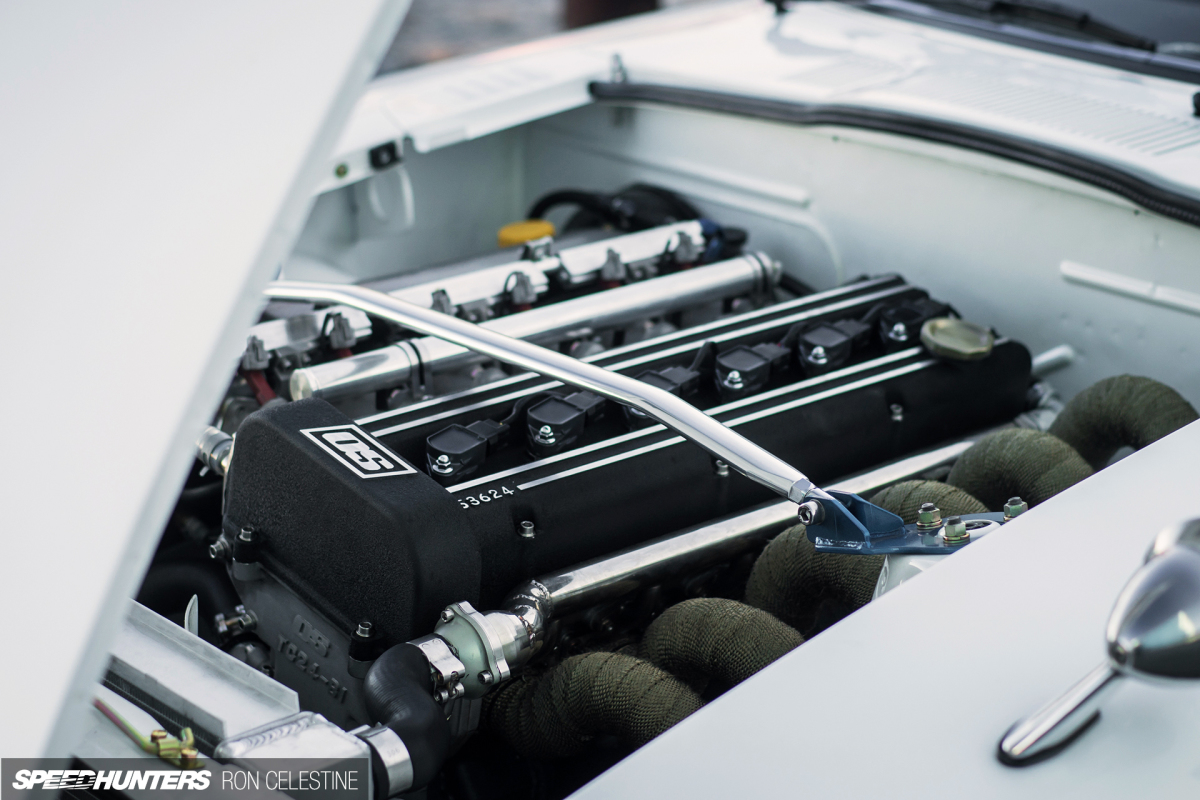 A look under the hood reveals the star of the show: the legendary OS Giken TC24-B1Z twin-cam cylinder head designed for the L-series engine.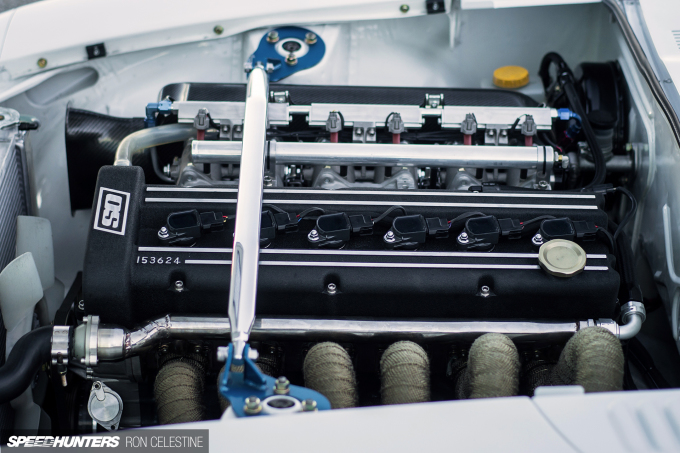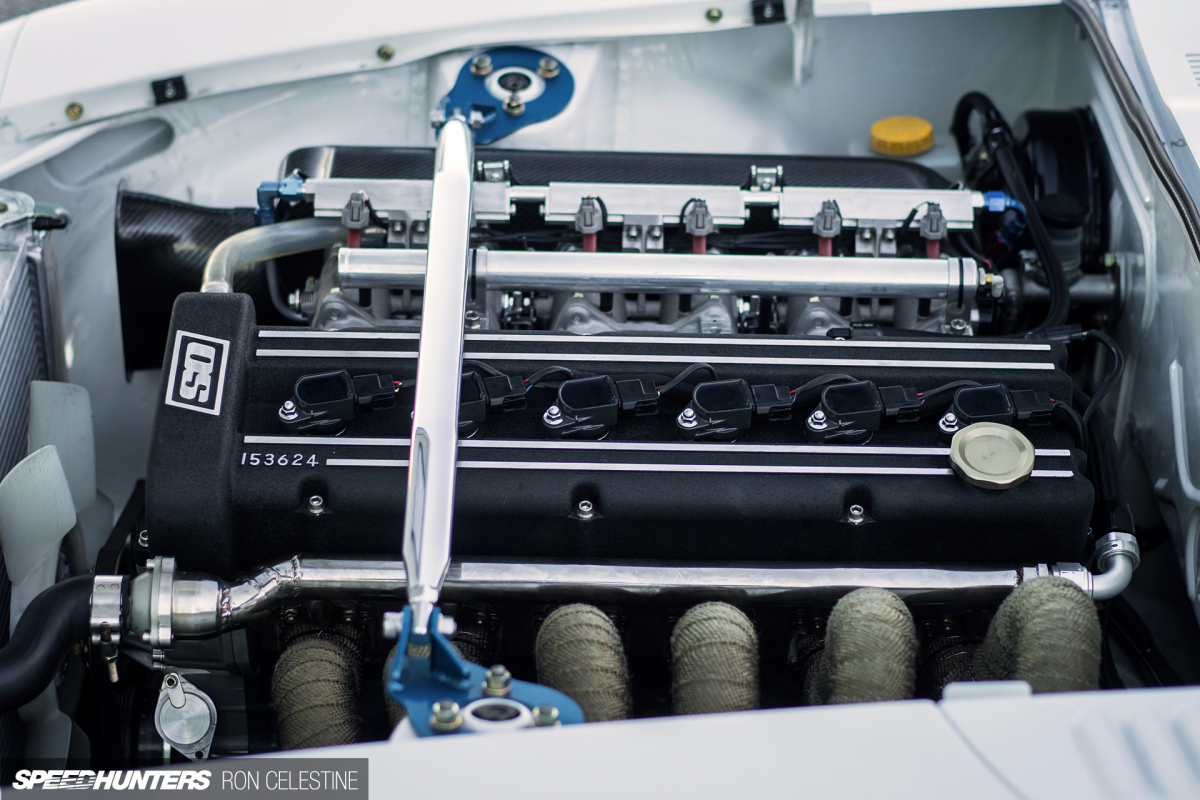 Essentially, the engine started life as 2.8-liter L28, but it's far from that specification now. Inside, OS Giken supplied a TC24 full-counter crankshaft, forged connecting rods and pistons, reinforcement plates for the crankcase, and of course the twin-cam head.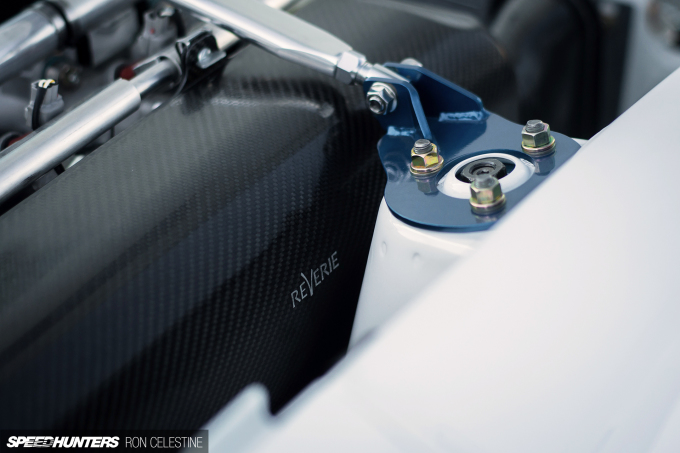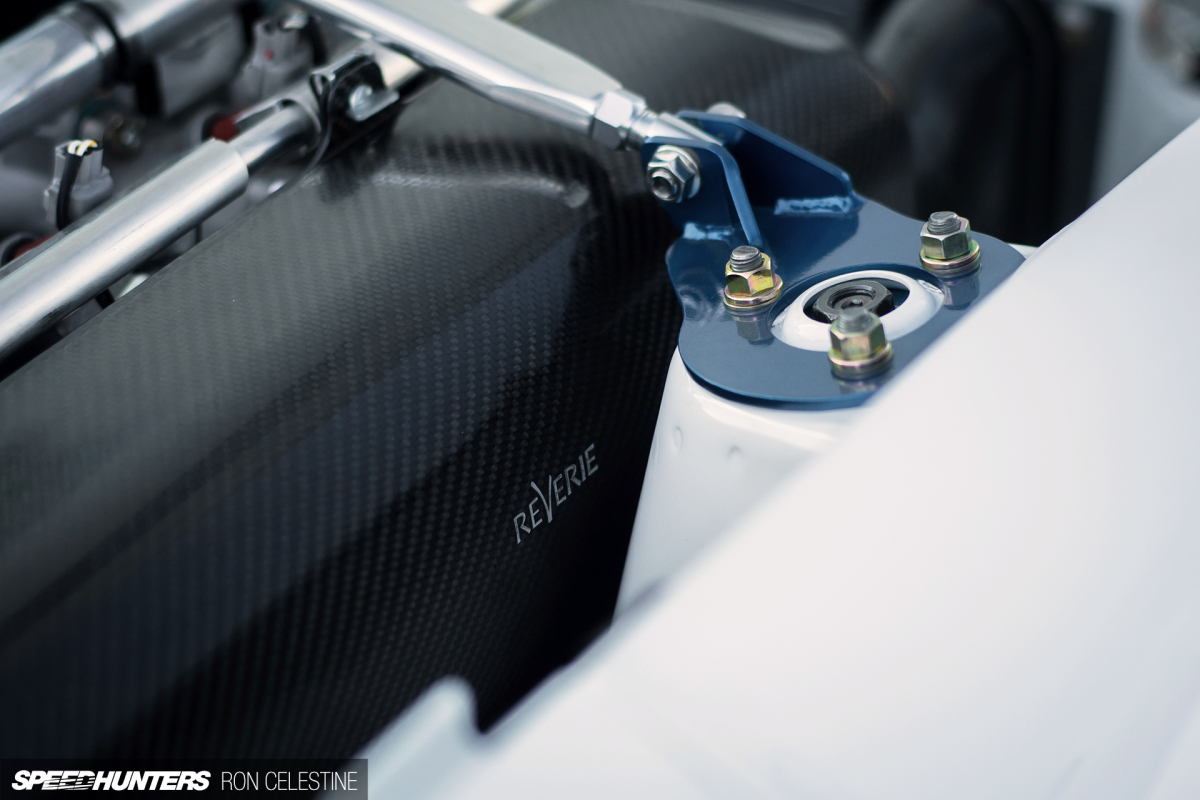 With its larger 3.4-liter displacement, having adequate airflow is a must, and helping in that respect is a unique solution. Fitting snugly in the bay and providing air to quad throttle bodies on a OS Giken manifold is a carbon fiber air intake borrowed from a Lamborghini engine. When I asked why he decided to go with something as extreme as a carbon intake from a Lamborghini, Sato-san simply smiled and told me is was functional and fit – so why not?
The byproduct of the combustion cycle is dumped down a titanium exhaust system, while a MoTeC ECU acts as the brain of the package and keeps everything performing at maximum performance and efficiency. It all adds up to a little over 400 horsepower to the rear tires with an engine that responds and revs beautifully.
This clip of OS Giken's own development car on the dyno should give you a taste of what Sato-san gets to experience in his car.
The original transmission has been done away with, in its place a Nismo-spec 6-speed from a Silvia S15 providing the necessary reinforcement and ratios to make the most of the engine's powerband.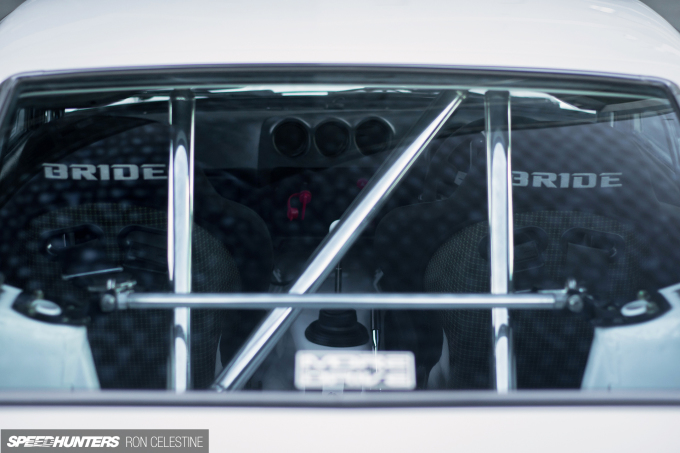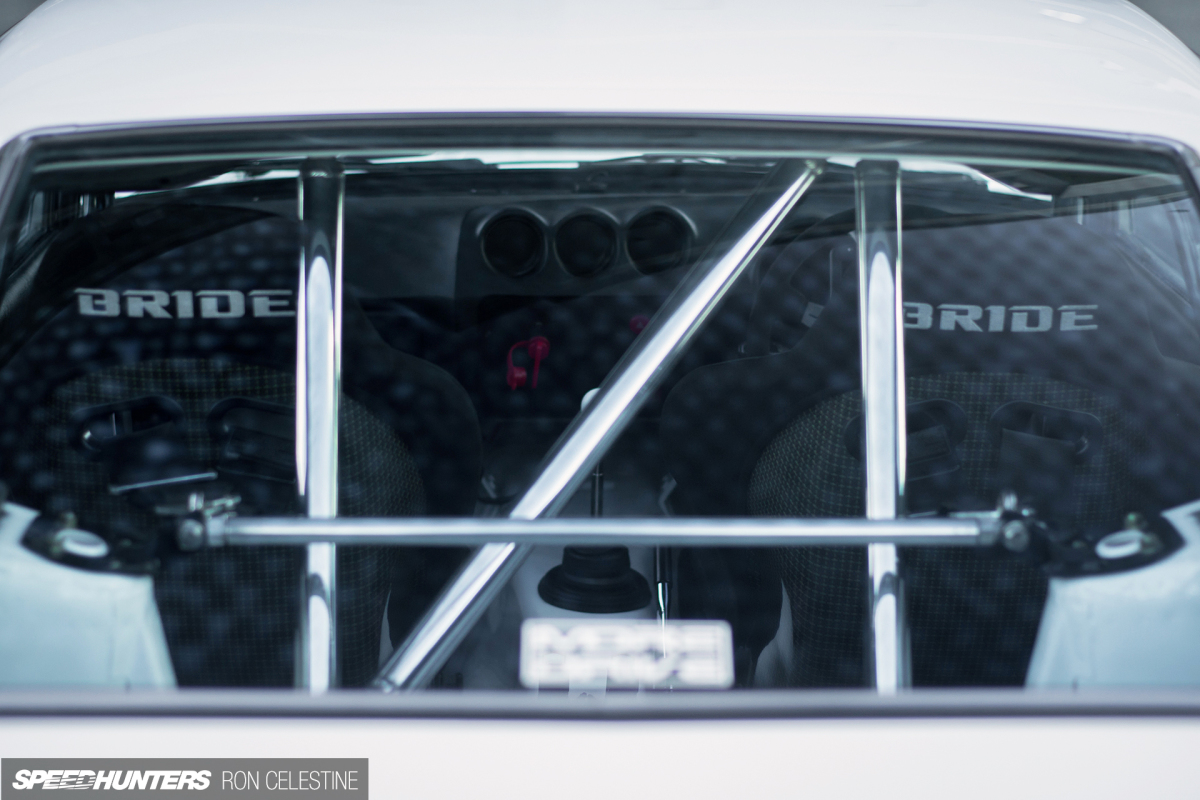 A glance at the interior and you quickly notice that the same level of obsession seen in the engine bay can be found here too. The entire car has been stripped to save weight, and only a carbon fiber dash with the bare essentials remain. That means no heater either, although the exposed transmission tunnel and footwells would surely give off some warmth when everything's running.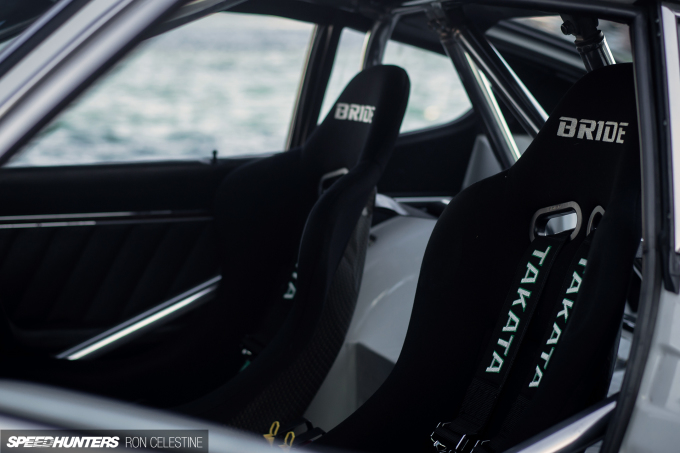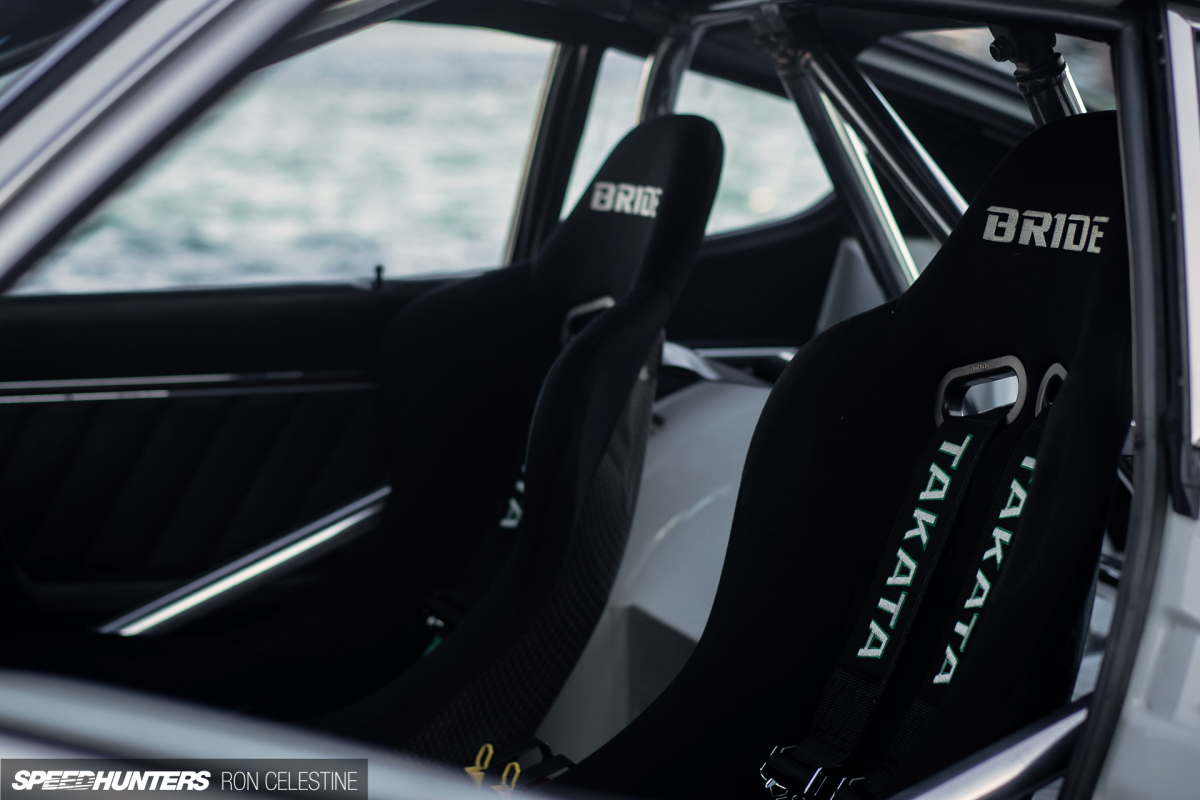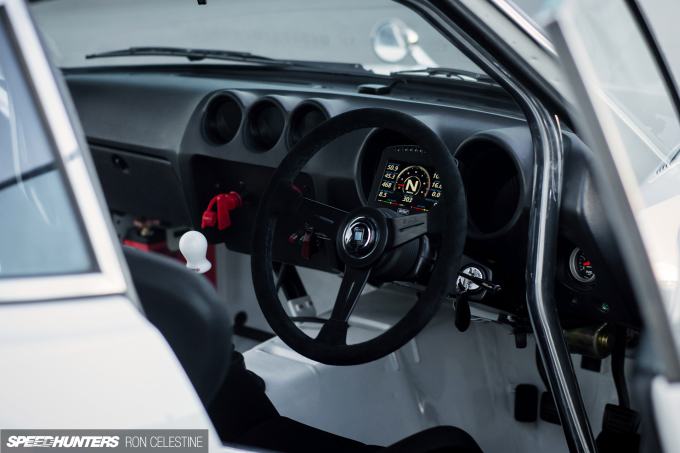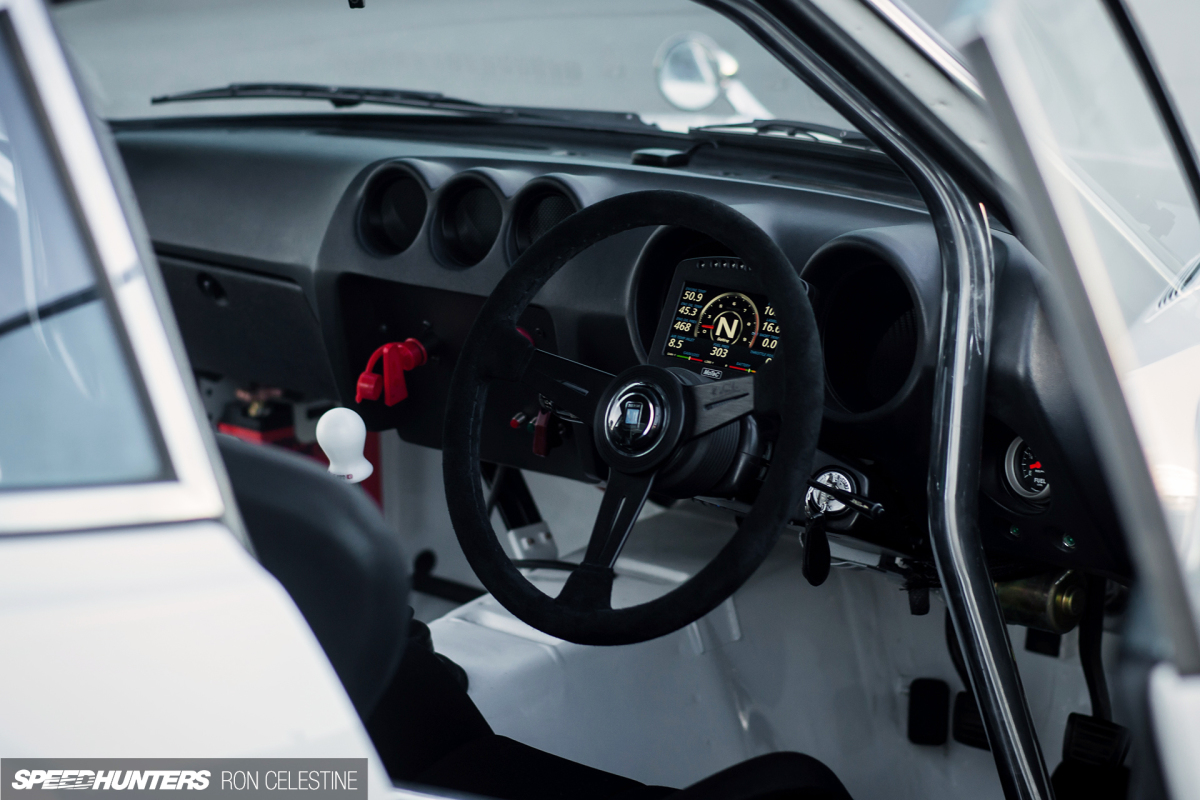 Bride carbon-Kevlar seats for both driver and passenger, a Nardi steering wheel, MoTec C125 digital display and a roll cage have collectively transformed the interior space into something more akin of a race car.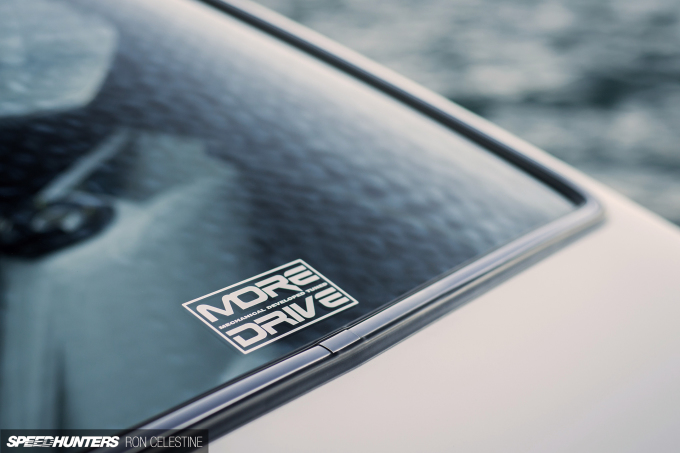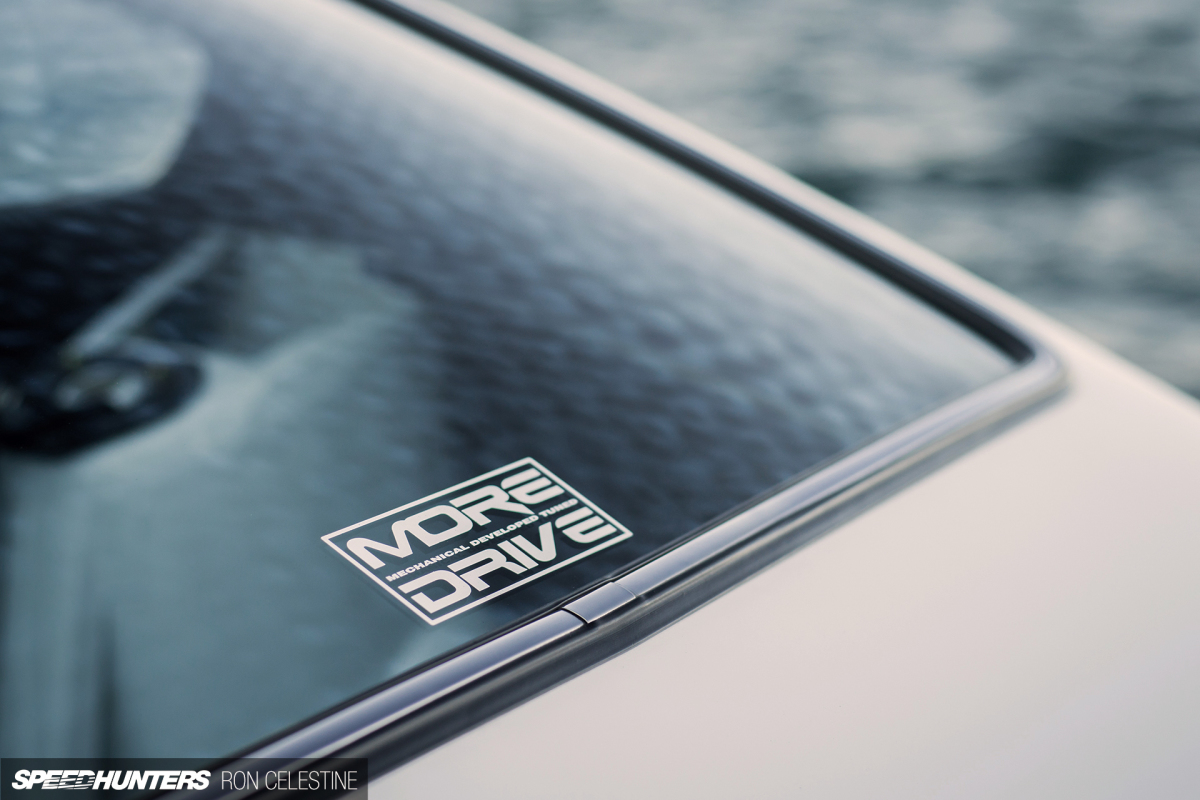 It's hard to believe that the entire transformation of this S30 took Sato-san well over two decades to complete. But it's not always the end result that is the most important thing in a project; it's the journey. And what a journey it's been.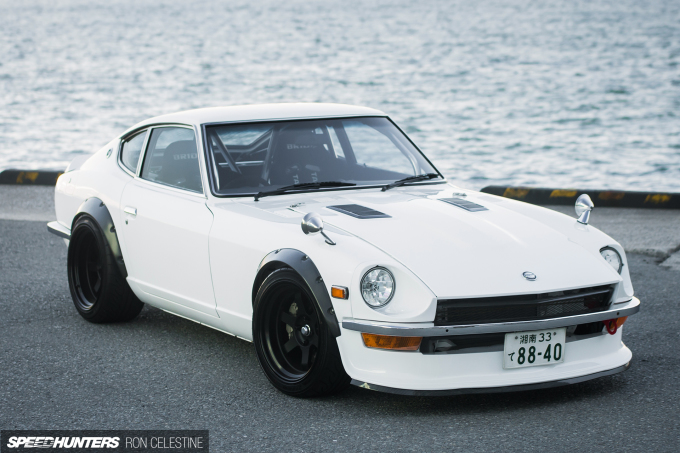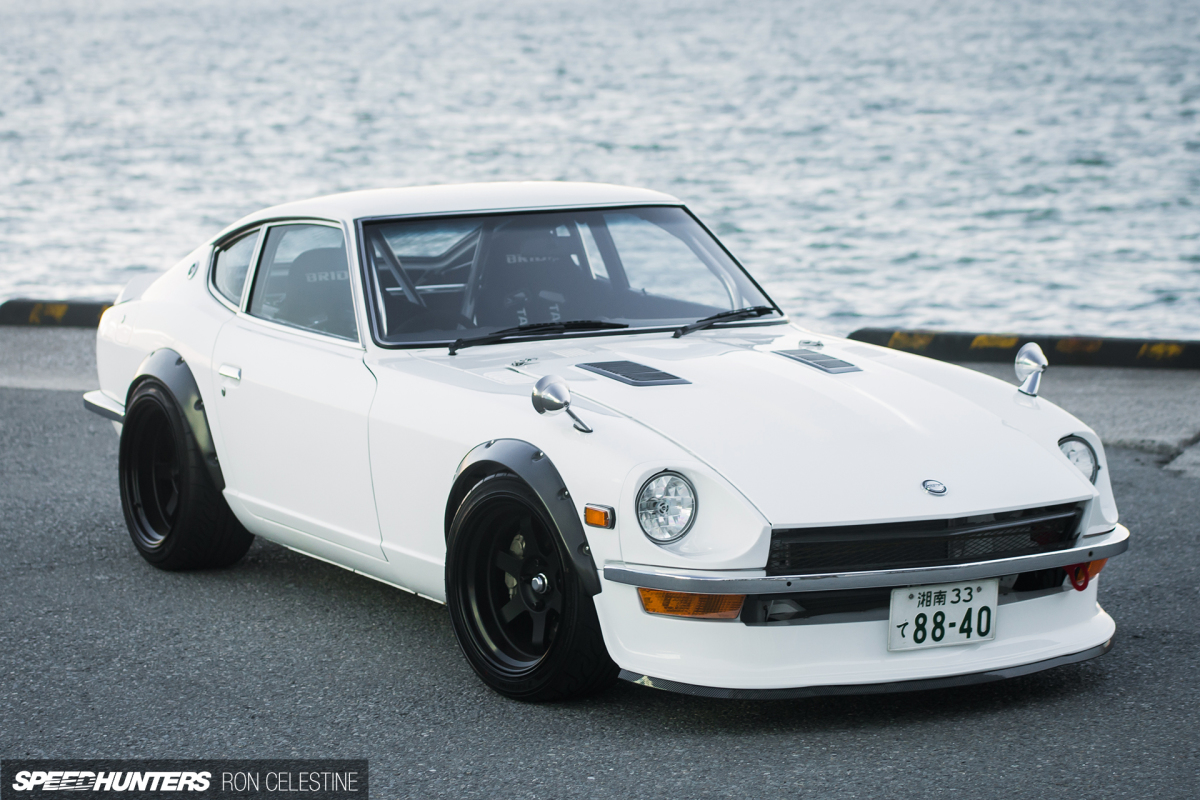 So if Sato-san decided to take his time and spread the build out a little bit, that's perfectly fine by me. Besides, just look at it.
Ron Celestine
Instagram: celestinephotography
The Cutting Room Floor