As a Speedhunter, I have to remain neutral at all times and strive to deliver a realistic representation of what's happening in Japanese car culture.
The fly-on-the-wall approach is one that I've always tried to follow, and that means refraining from bringing my personal opinion into it. But this find at StanceNation Japan G Edition last Sunday in Odaiba is difficult. Really difficult.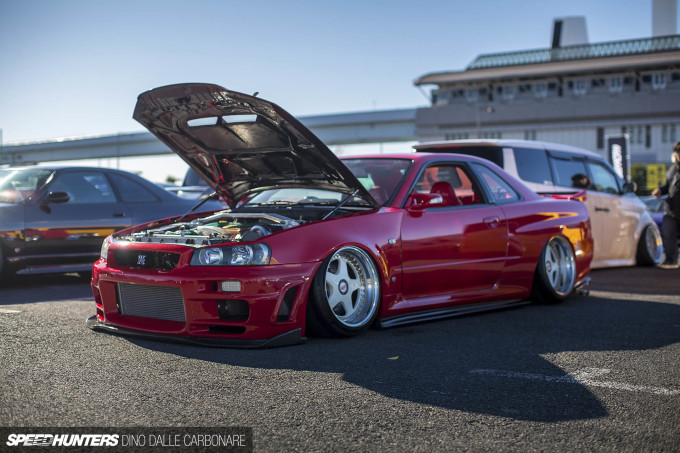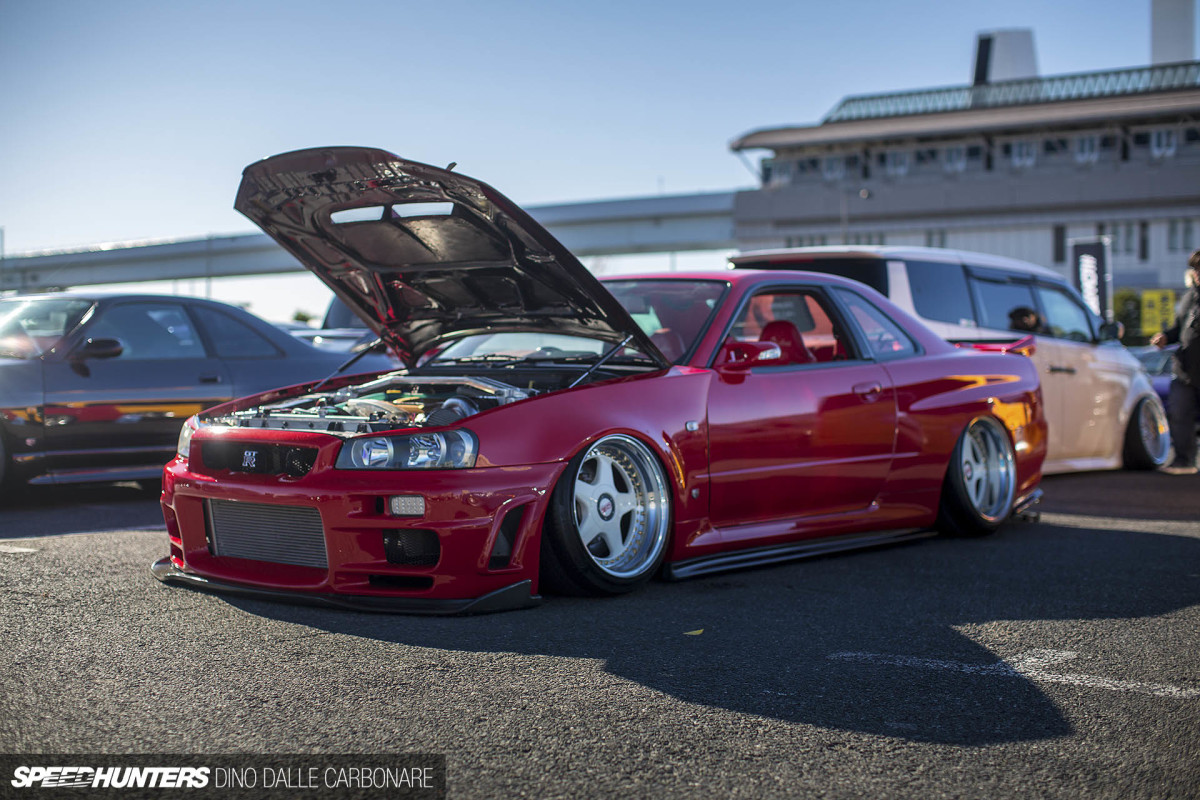 Don't get me wrong, I'm not a whinging purist that will go on internet rants at anything that challenges my taste in cars, but I'm sure you'll all know what my position on this BNR34 Nissan Skyline GT-R would be. That said, we are all entitled to do anything we want with our cars, so if you'd like to accelerate in a straight line and run a 1,500hp engine in your R34, go right ahead. And if you want to take your slammed GT-R to a StanceNation show and dump it right on the ground, that's okay too.
From a visual standpoint, this san-yon features catchy stock red paint – possibly just as rare as the 300 cars that were offered in Midnight Purple II – and up front there's a Top Secret bumper categorized by a massive grille opening and large side intakes.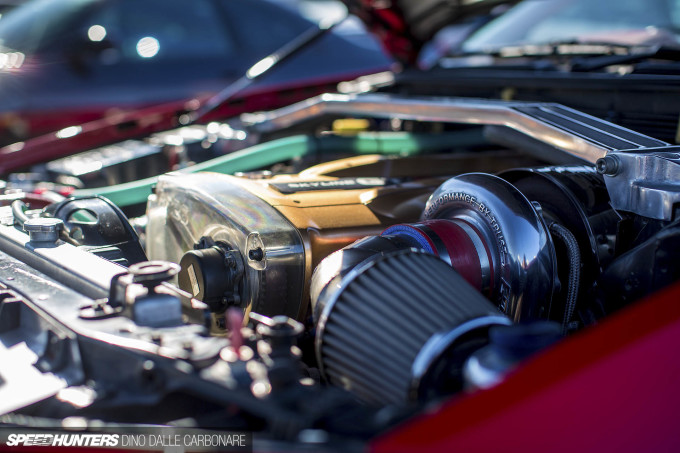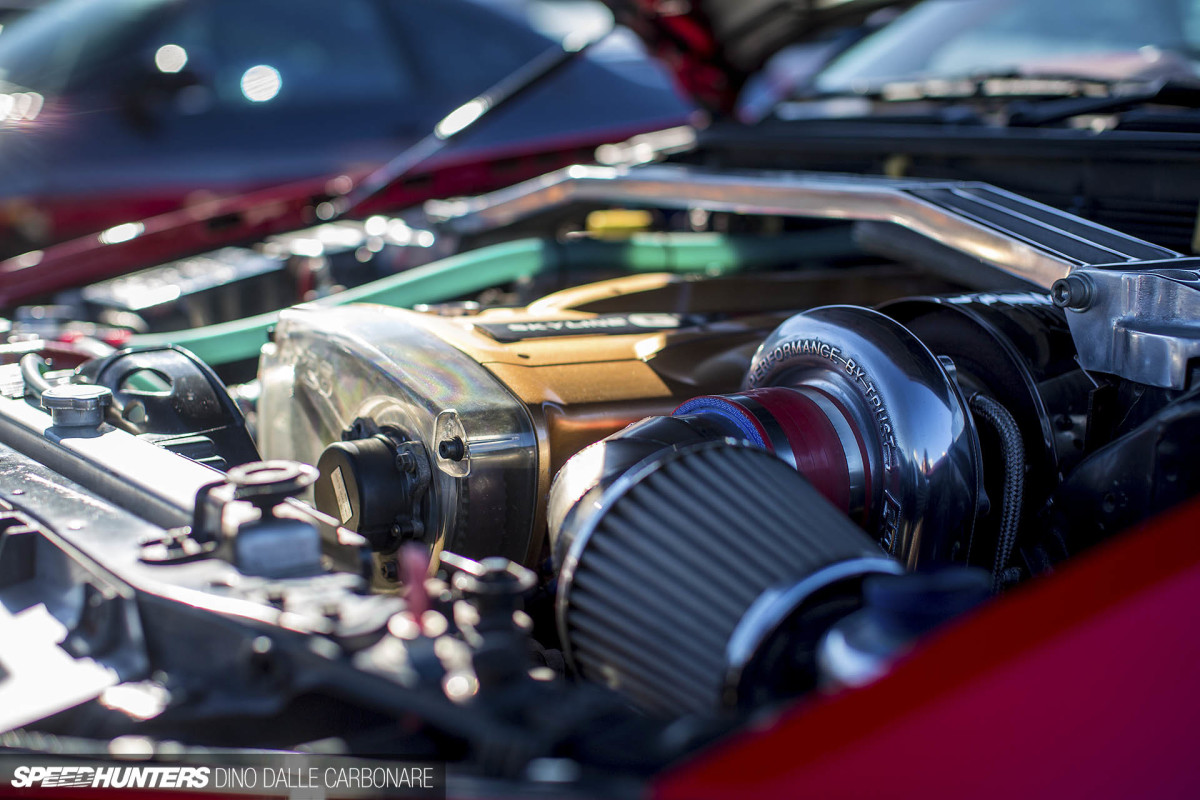 It's all functional, though. Behind it there's a large intercooler to feed, itself cooling the intake charge of a big single Trust/GReddy T88 turbo strapped onto the exhaust side of the RB26.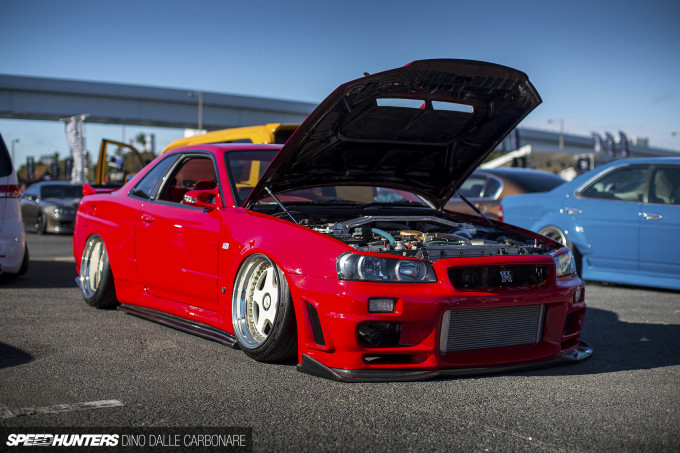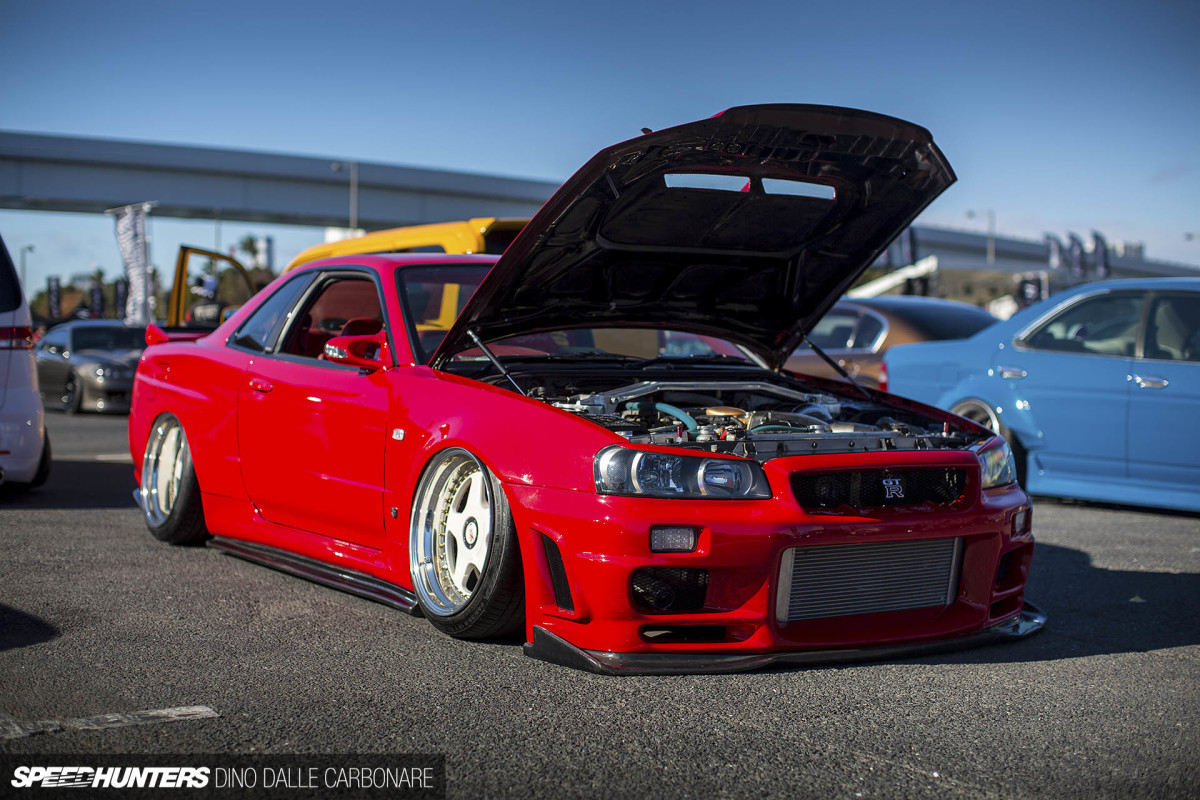 Air suspension allows the car to be aired out and the wheels to camber inwards to give the sort of look very few people would expect to see with a BNR34.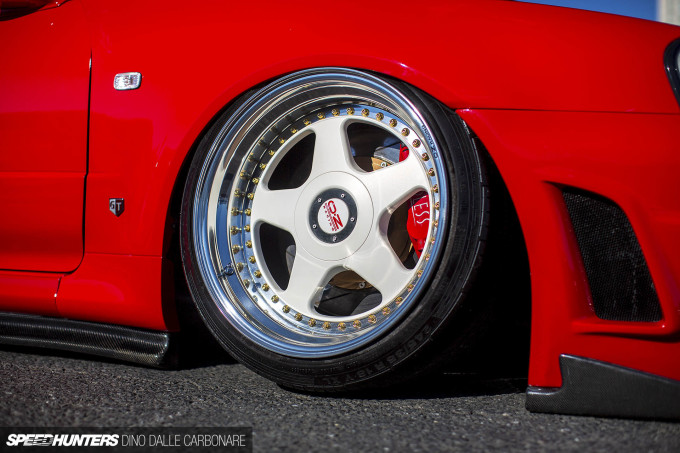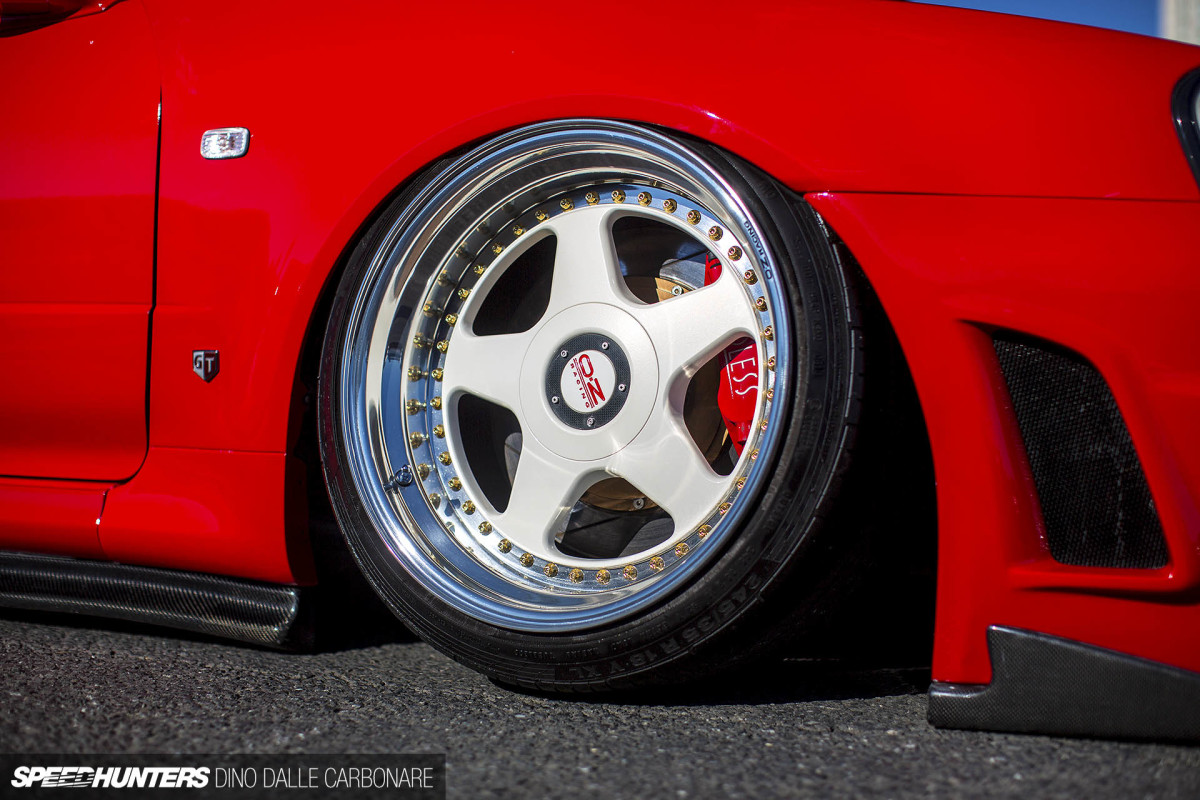 The Nismo Z-Tune fenders are wide enough to allow OZ Futura wheels to sink up inside so that the rim sits flush with the fender line. Behind the white spokes is an Endless braking setup sporting calipers that match the hue of the exterior.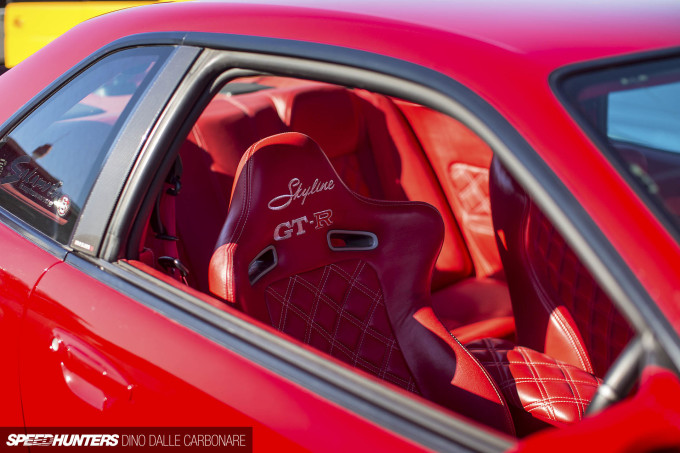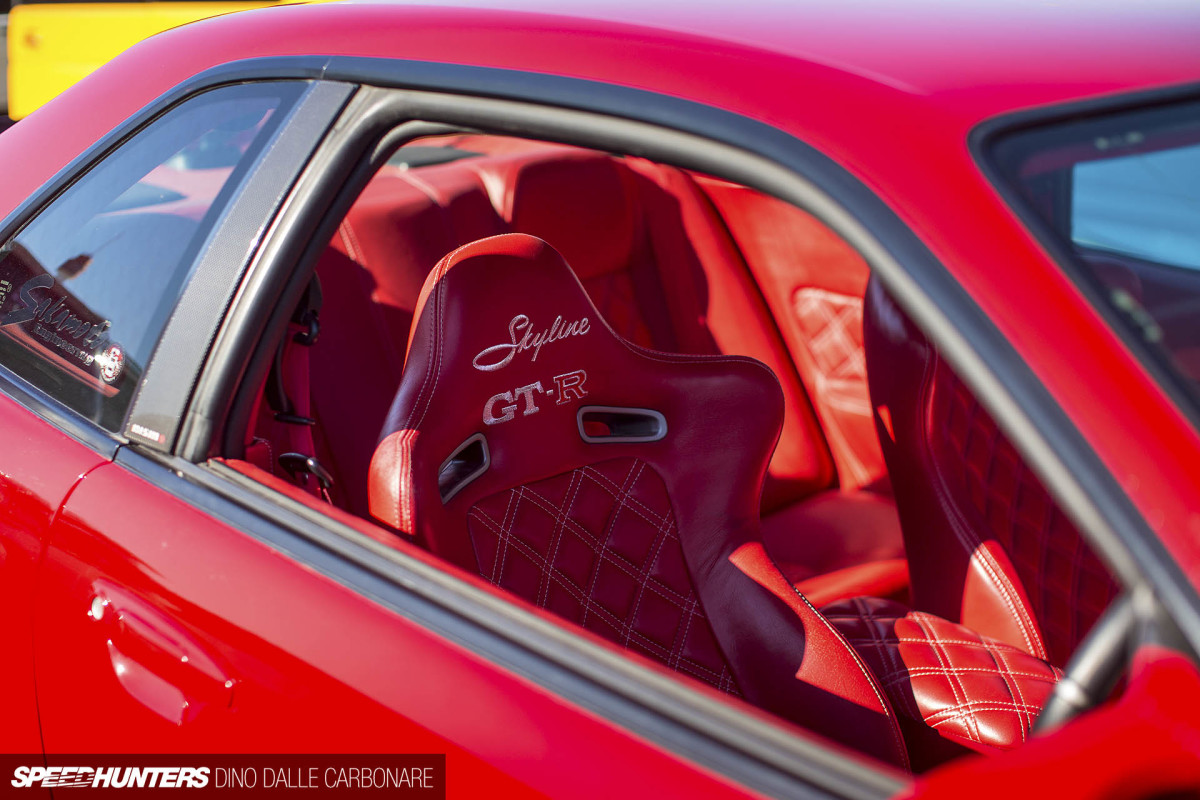 There is a lot more red in the interior; in fact all of the red is in there. All of it. The custom upholstered seats are finished with a quilted pattern and the headrests are embroidered with the vintage Skyline and GT-R logos.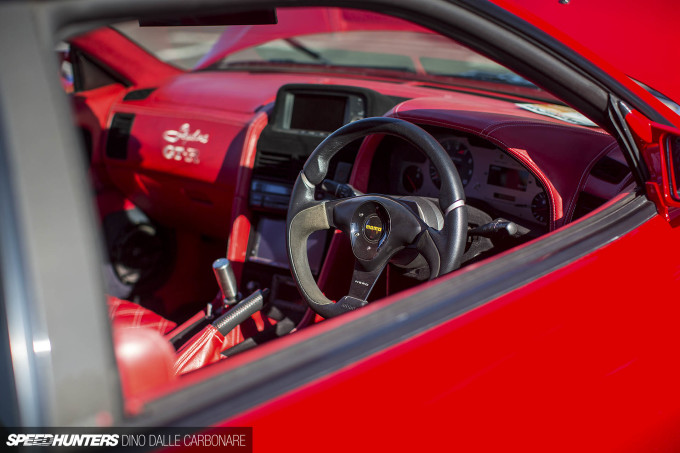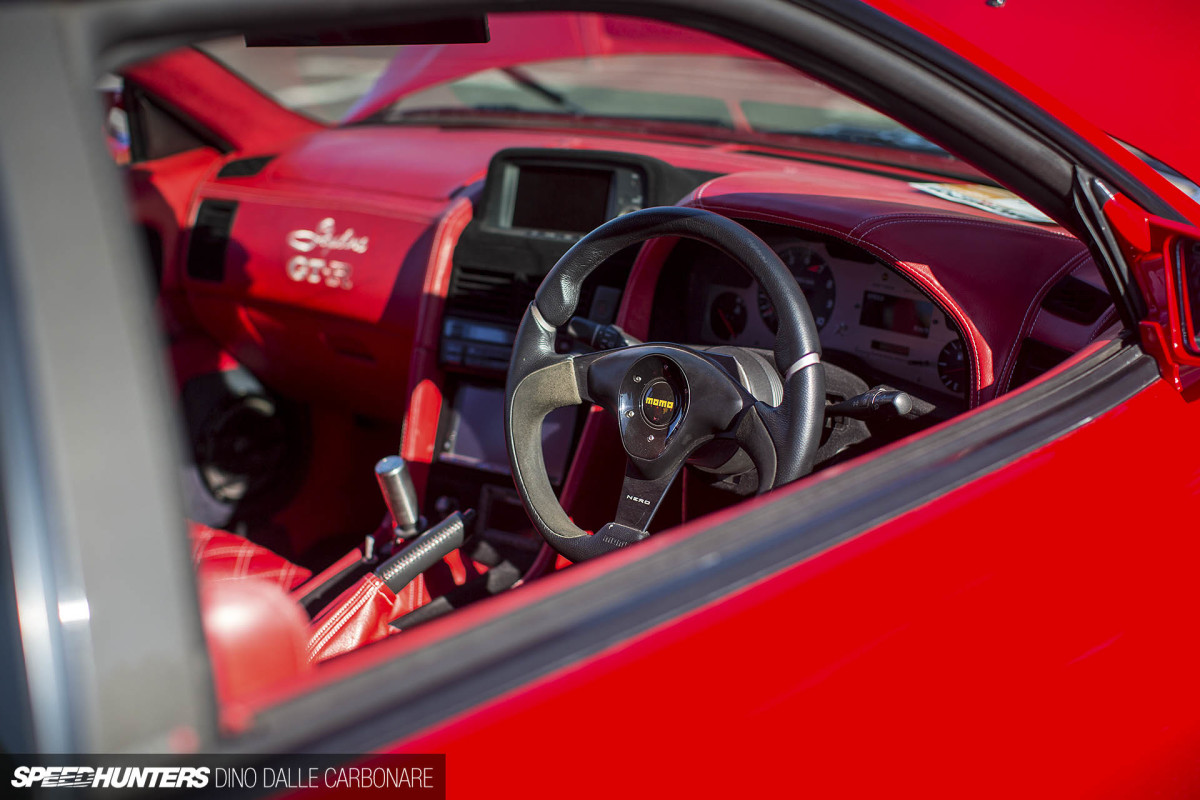 The red stretches across the dashboard, the pillars and the headliner, with other remaining surfaces like the air vents and MFD binnacle having been flocked black.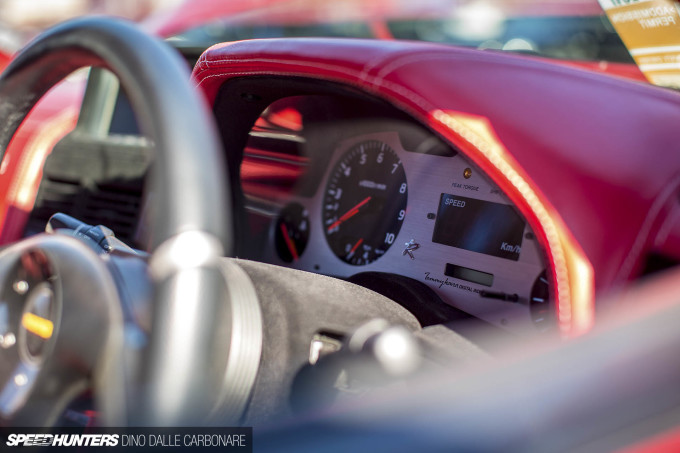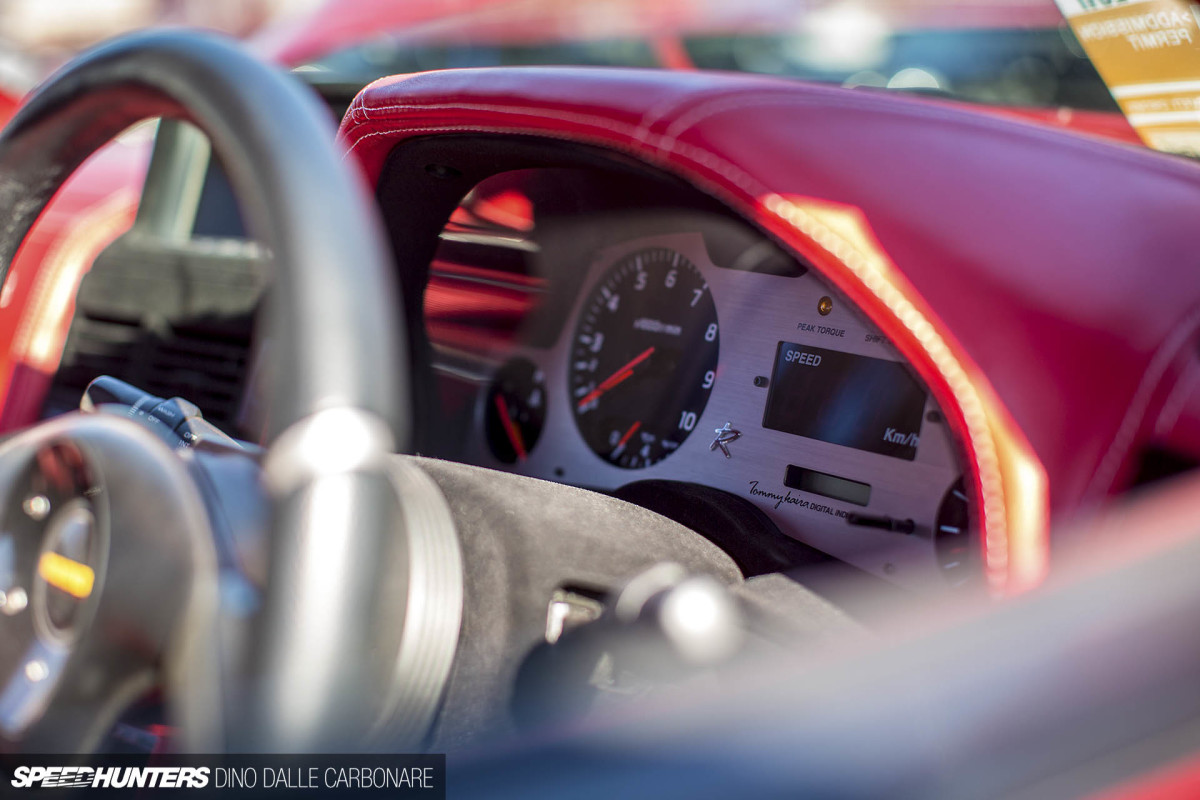 Curiously, the meter panel hints that in a previous life this car may have well been a Tommykaira R, because as far as I know the digital speedometer instrumentation was not sold separately. Plus, a few red cars were made by Tommykaira.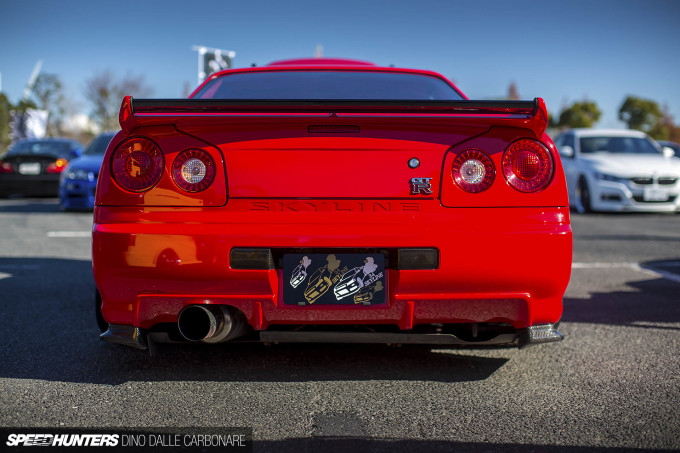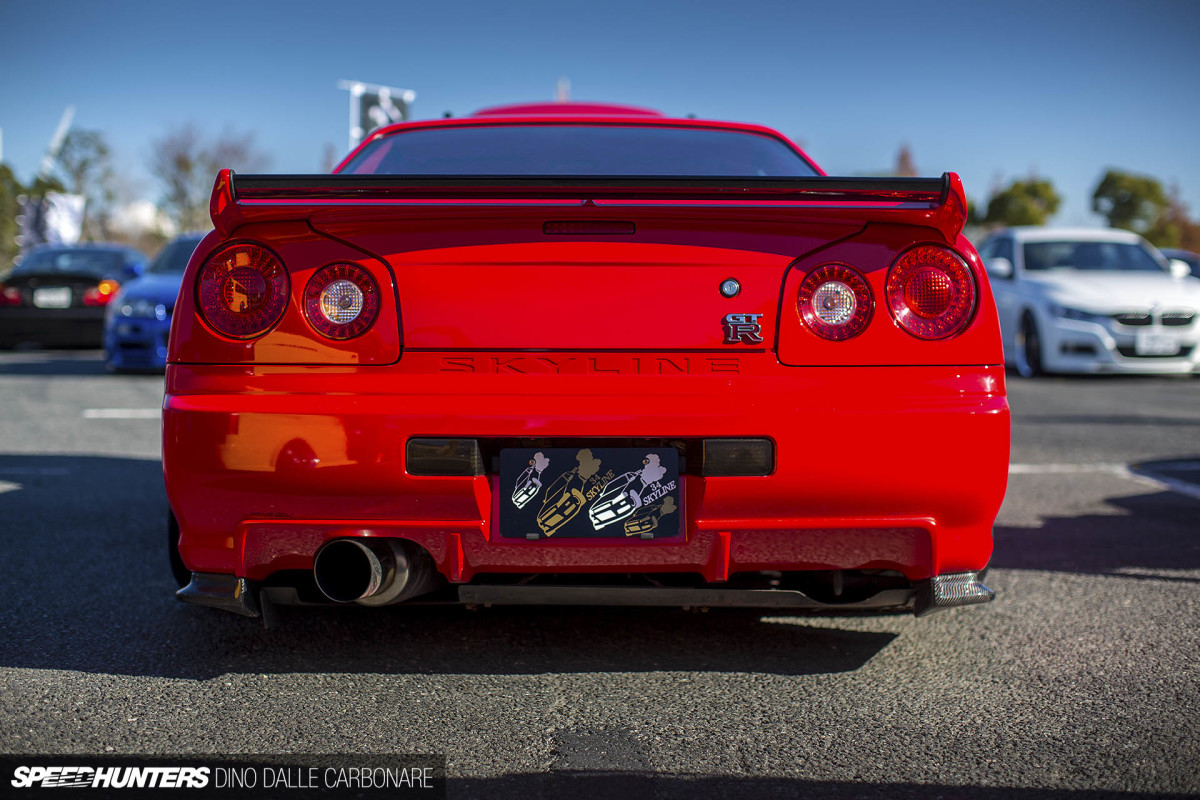 The rear sports a low-mount spoiler styled after the stock main BNR34 wing, while the side and rear skirts are carbon emulations of the Nismo set.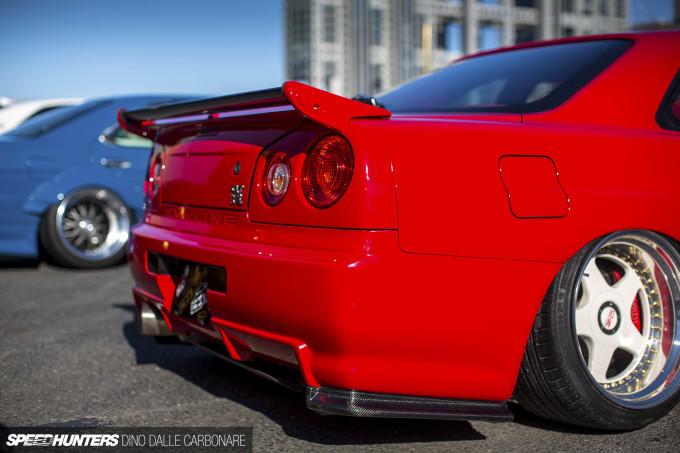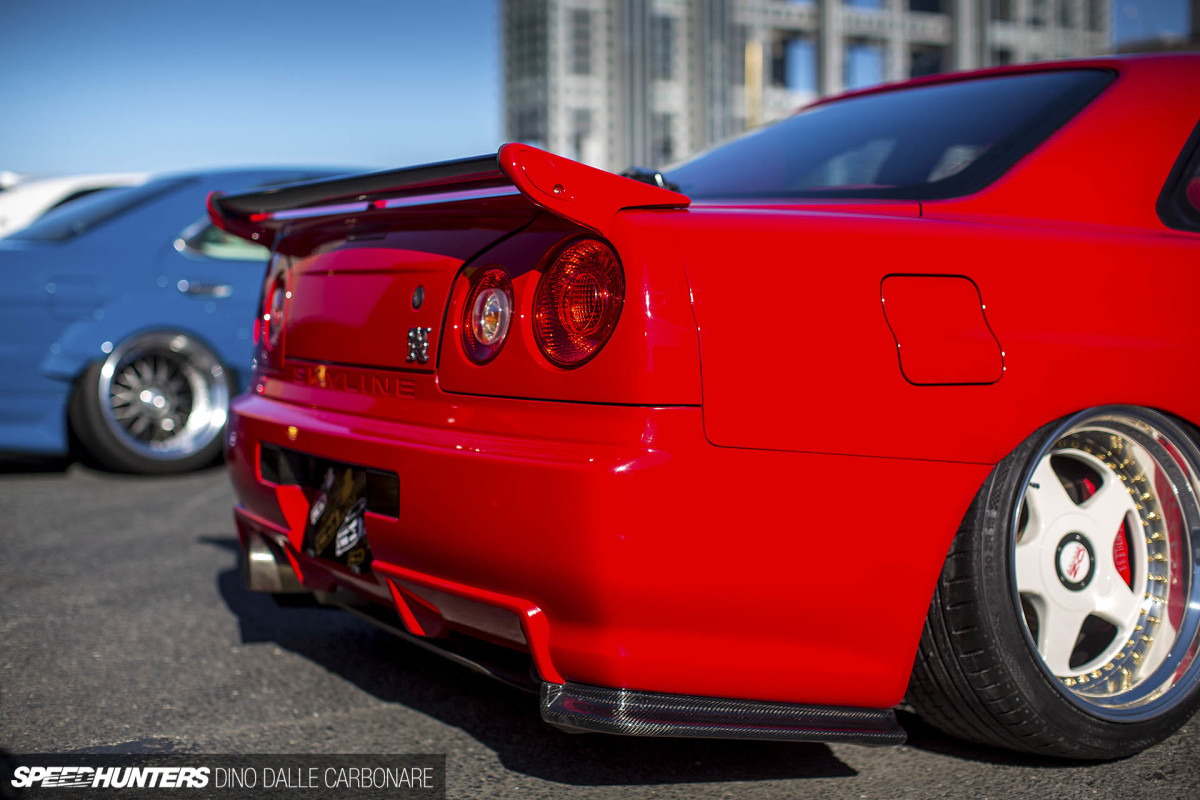 It's certainly not what we are used to envisioning when we conjure up images of BNR34s, but it's just another unique creation that allows an owner out there to stand out from the crowd. At least mechanically the car is very well prepared and no stone has been left unturned.
The final verdict is up to you…
Dino Dalle Carbonare
Instagram: speedhunters_dino
dino@speedhunters.com