Laguna Seca Again
Last weekend I found myself at Mazda Raceway Laguna Seca for the second time in two weeks.
During the first visit I was fortunate enough to take a few hot laps around the circuit at the end of the day, an experience that was much more amazing than I anticipated. Just from the few sessions I had on-track, I can ensure you that this road course is nothing short of extraordinary. So, what better place to host a league of Nissan legends than here?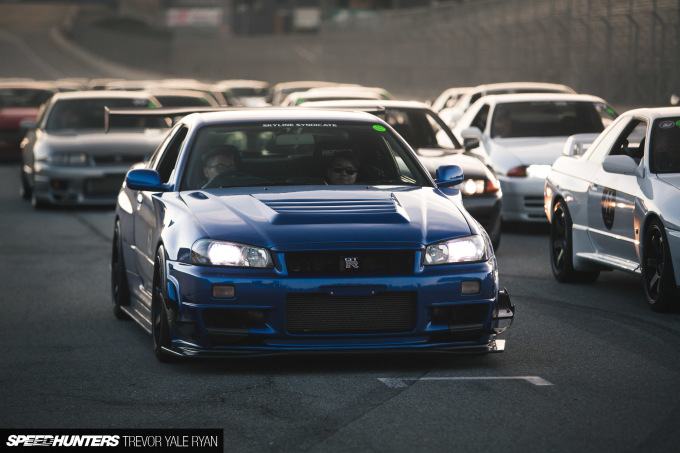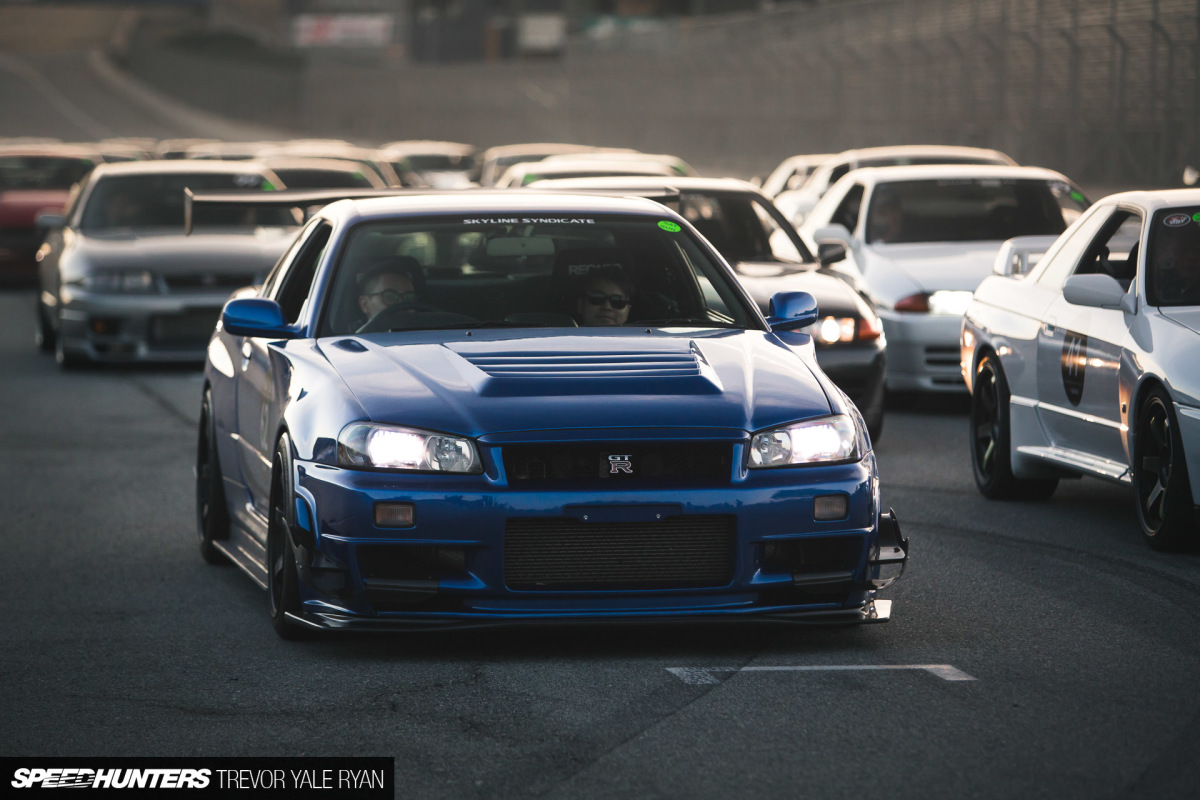 That seems to be what Skyline Syndicate thought as well, and they coordinated another very successful R's Day alongside Northern California Racing Club's track day.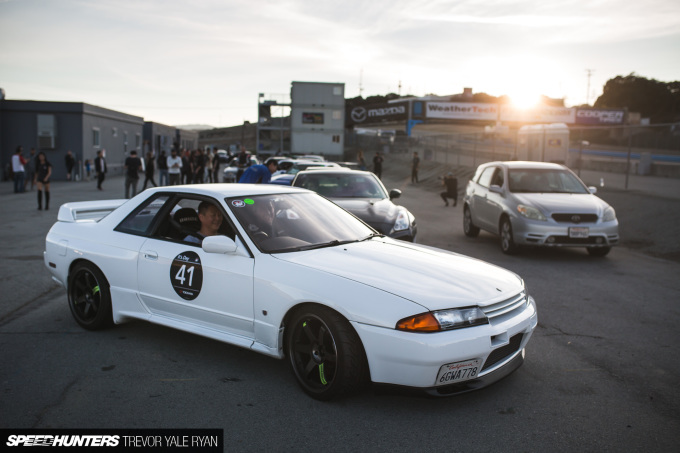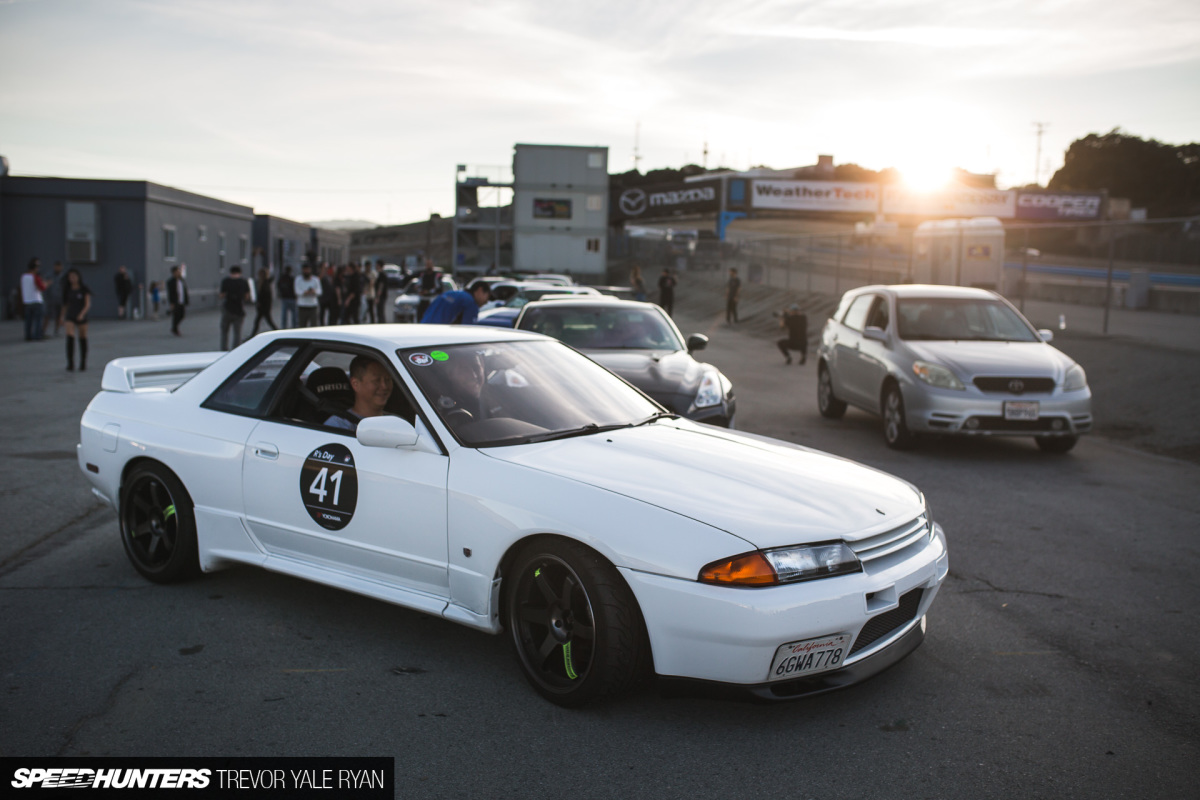 Like Laguna Seca, all R-chassis cars deserve a certain level of respect world-wide. When you take into account that the older models of this car were never sold here, anyone who has one in the States has really gone above and beyond to acquire it.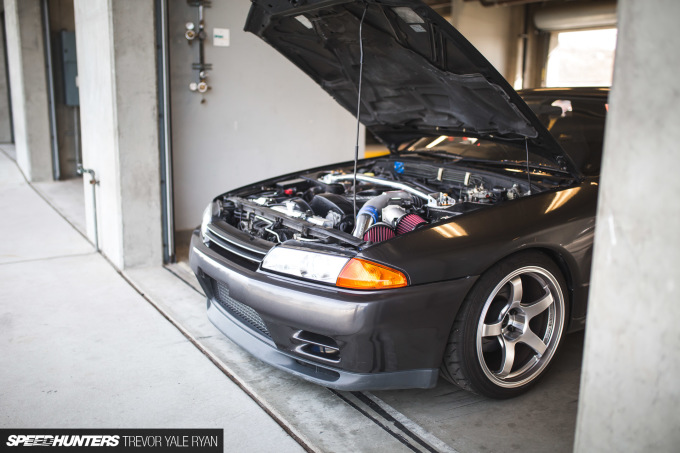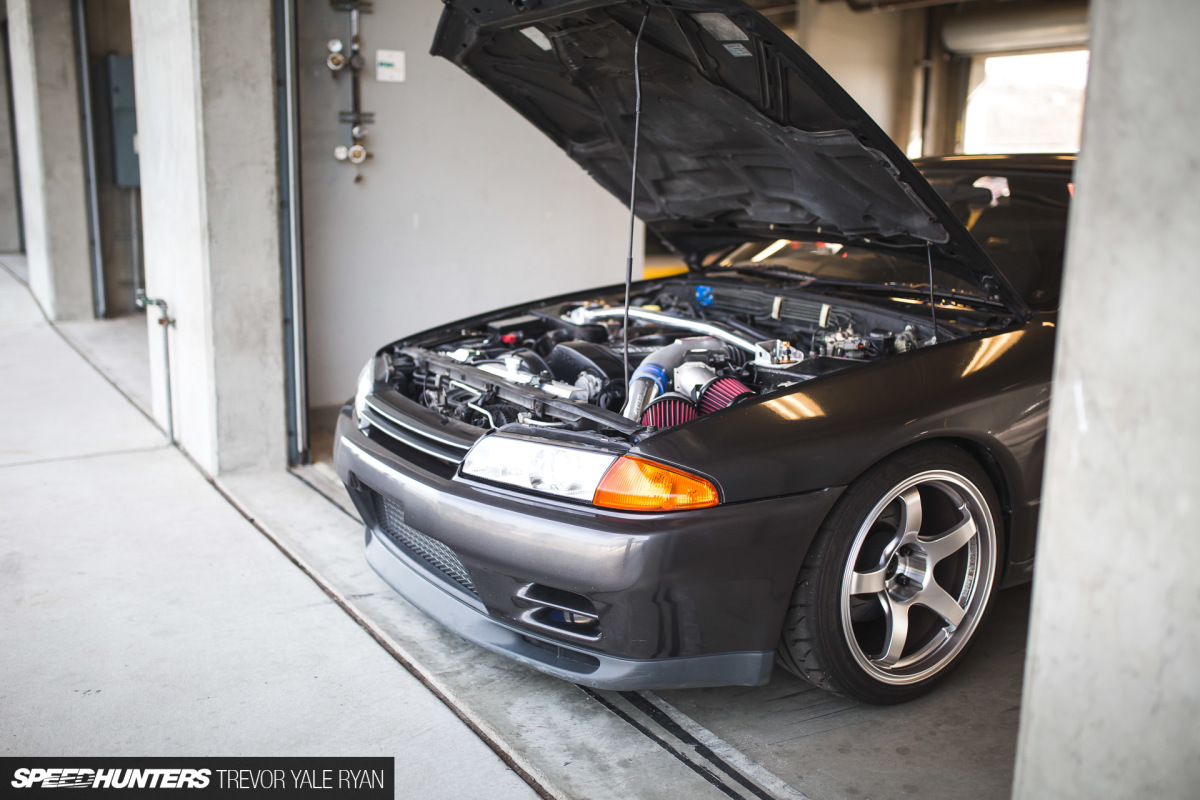 We're better than some countries, but getting an automobile imported that wasn't originally sold Stateside can often be more of a hassle than many are willing to deal with. Besides very limited ability to inspect and select cars, you also have all the strict Federal laws and regulations that further hinder your ability to simply ship a car from overseas.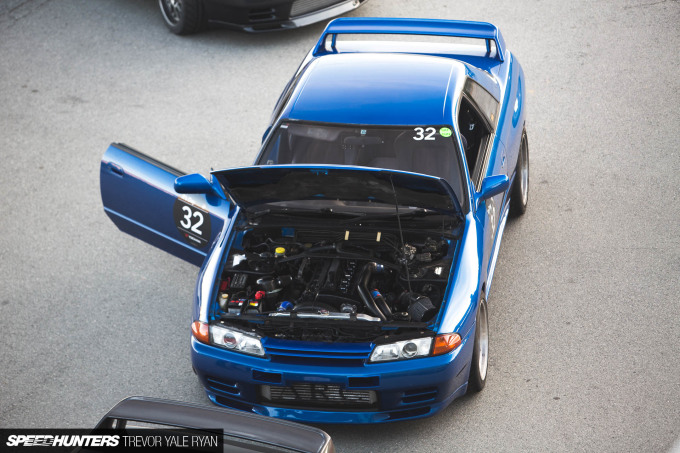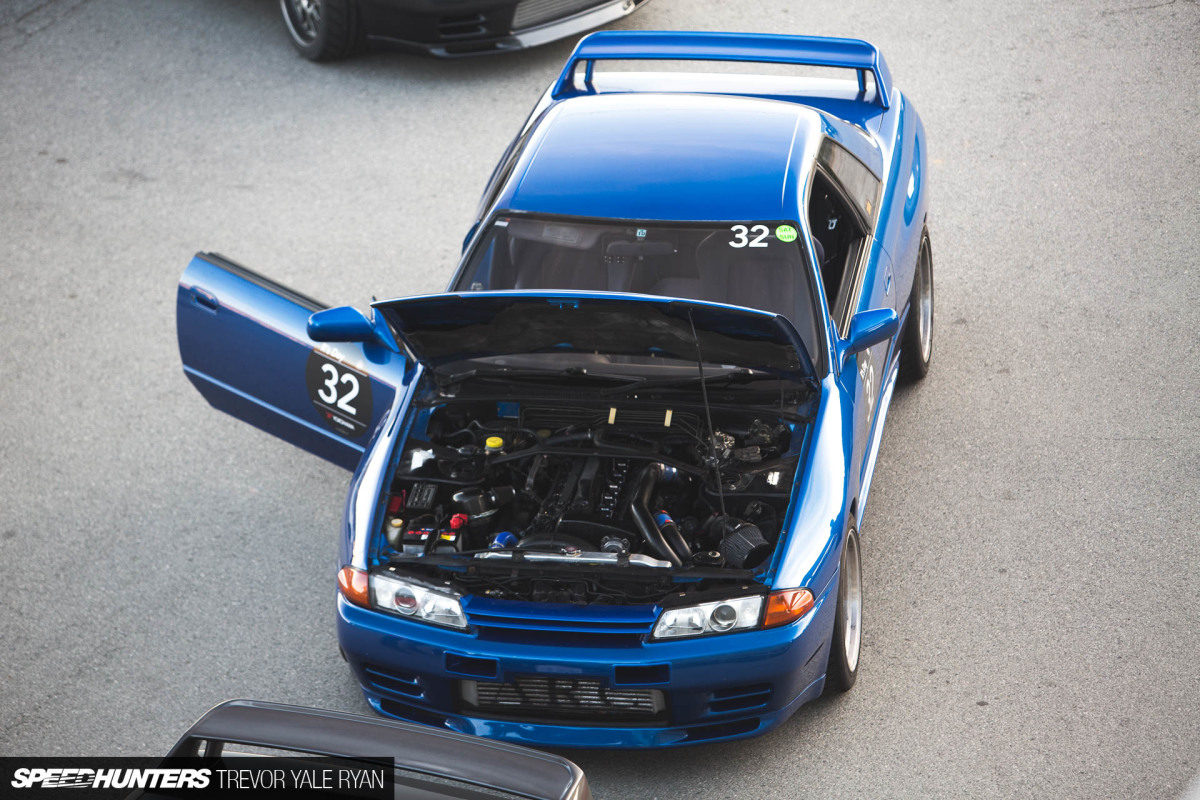 After you jump through these hoops, there are still the hurdles of local emissions regulations and inspections to get over if you want to be able to legally drive these cars on the street.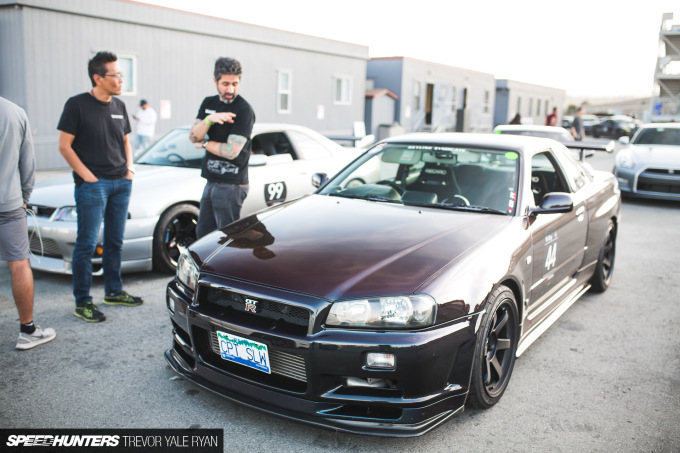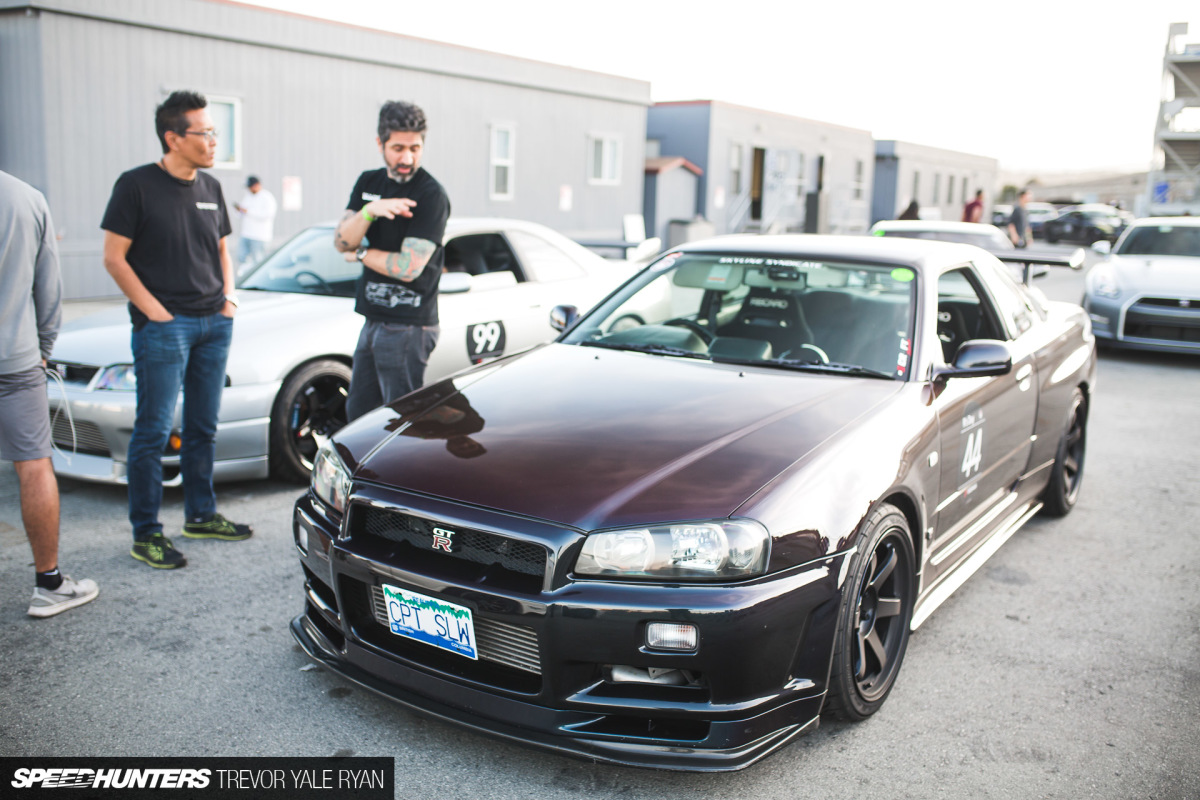 As such, the Skylines here in North America are scattered around the continent, each owner settling on their own way to get the car imported and street legal.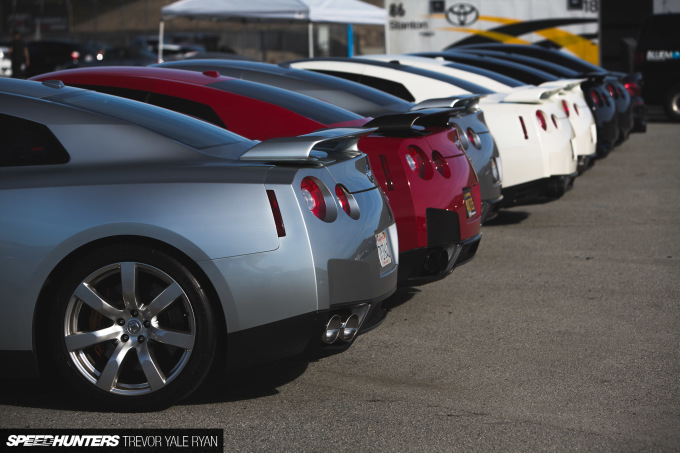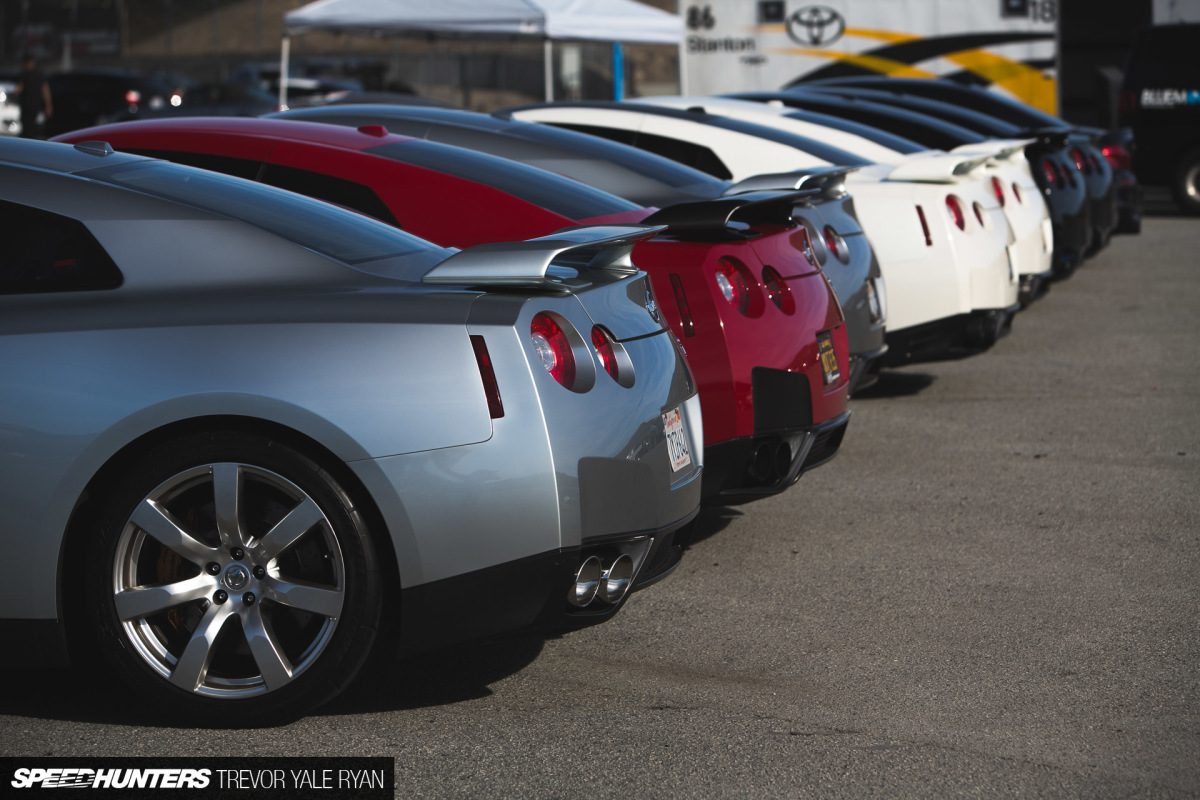 Due to this, it certainly wasn't just the original body styles that came out to play.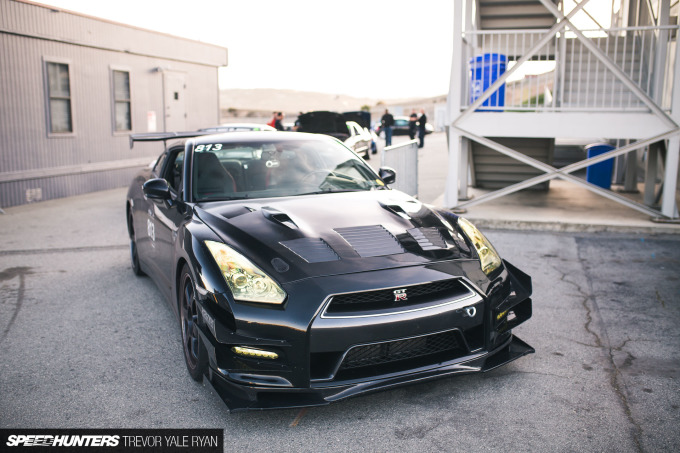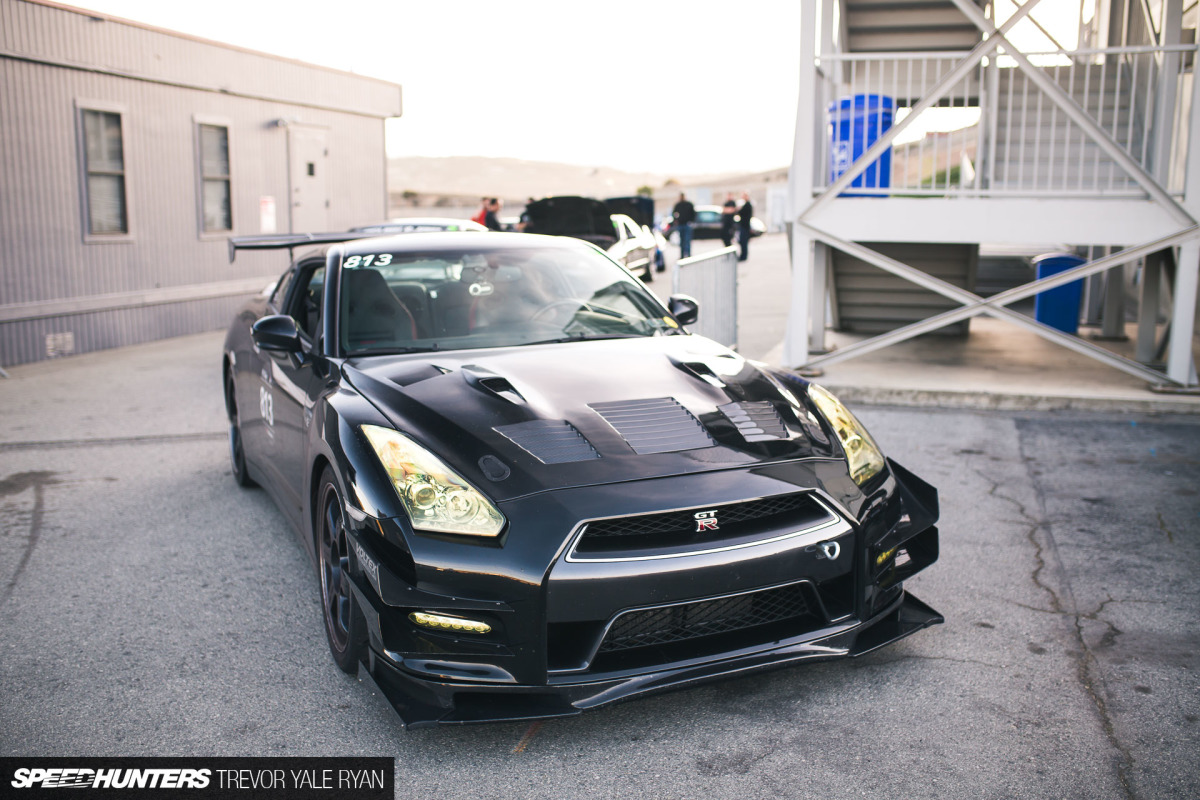 The R35 chassis was also represented in full force, from track-prepped monsters to Liberty Walk-kitted cars.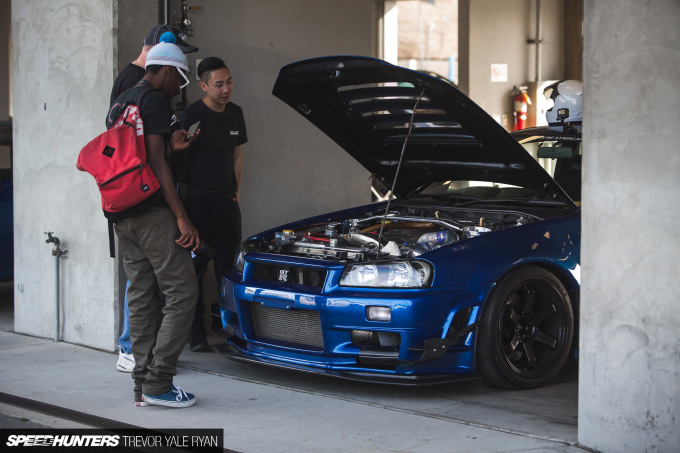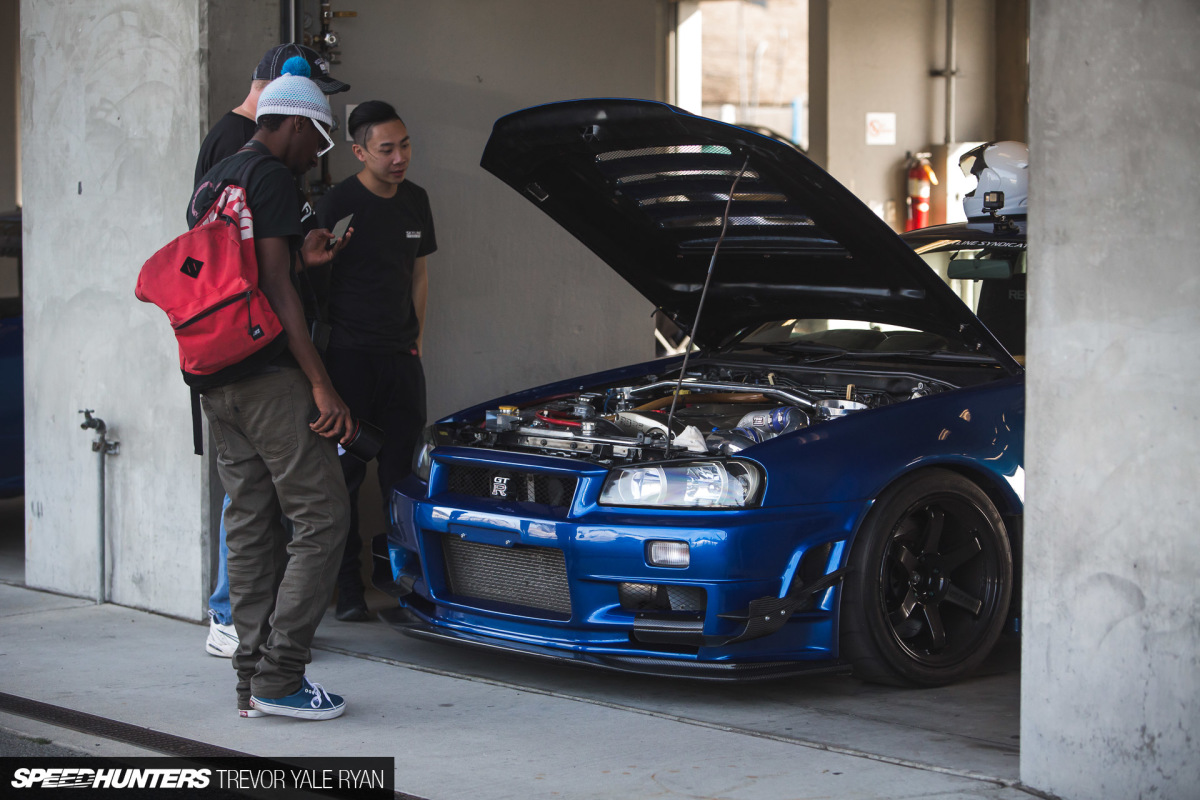 Even though this event was here in California, the attendees were from all over. I noticed Arizona, Texas, and British Columbian plates, just to name a few. A good handful of guys made the trip north from Los Angeles area as well.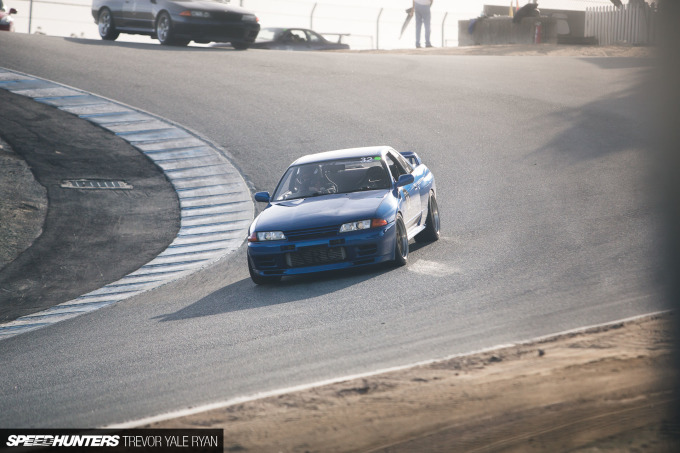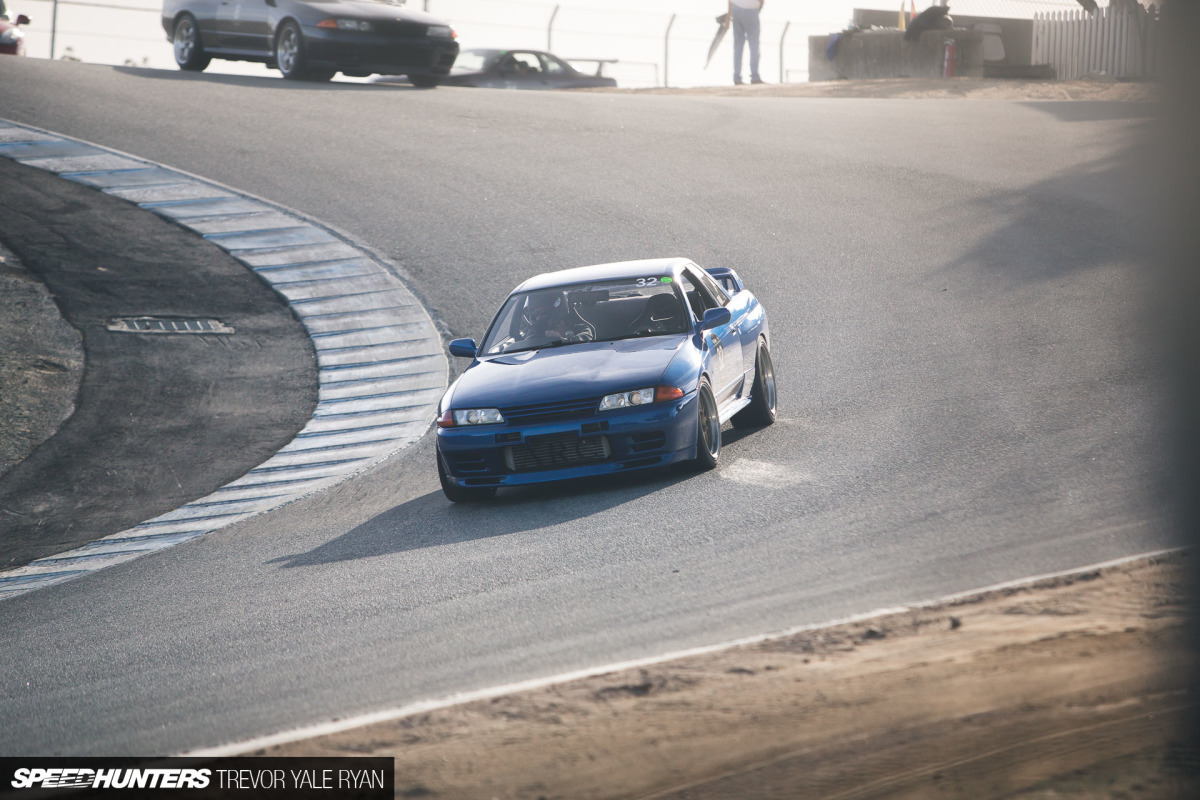 All to convene at this amazing racetrack, in perfect California 'winter' weather, with their families and friends, and revel in the glory of the Nissan GT-R with Skyline Syndicate and NCRC.
Come One, Come All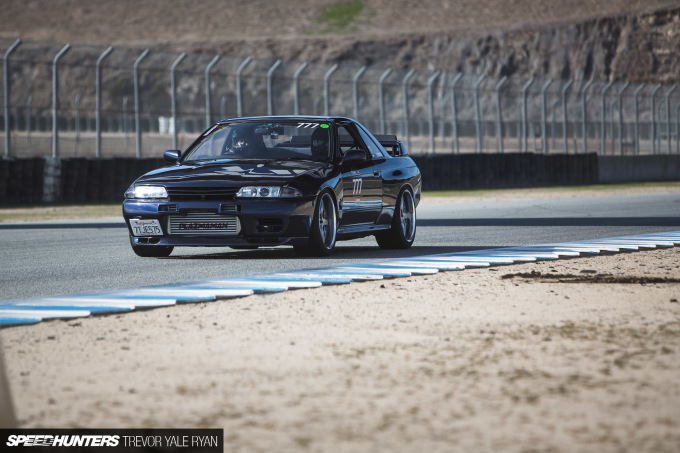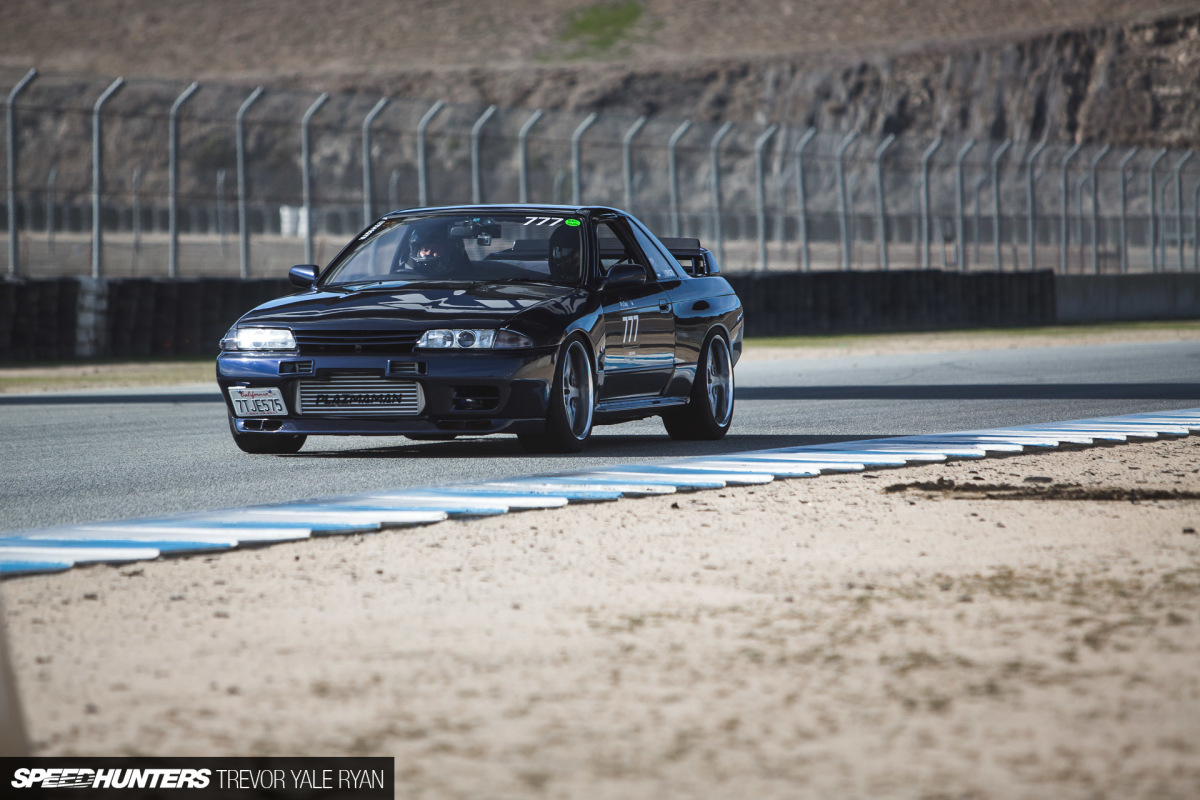 NCRC has a lot of experience running track days, and this one went off without a hitch. I was thankful that I was able to find time to come to this awesome event, where the only actual issue was getting all these Nissans past the sound booth.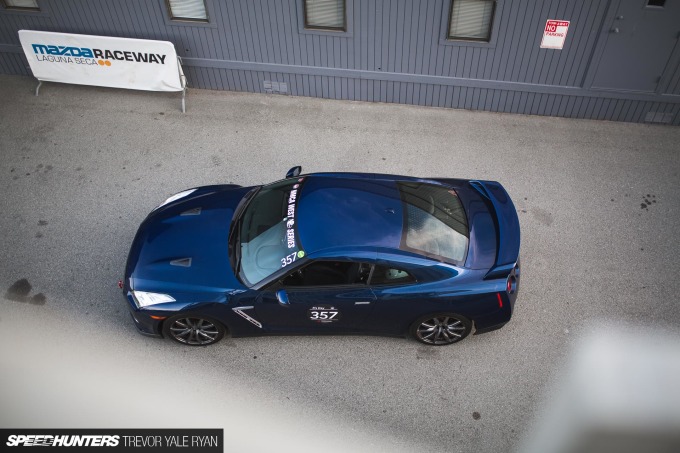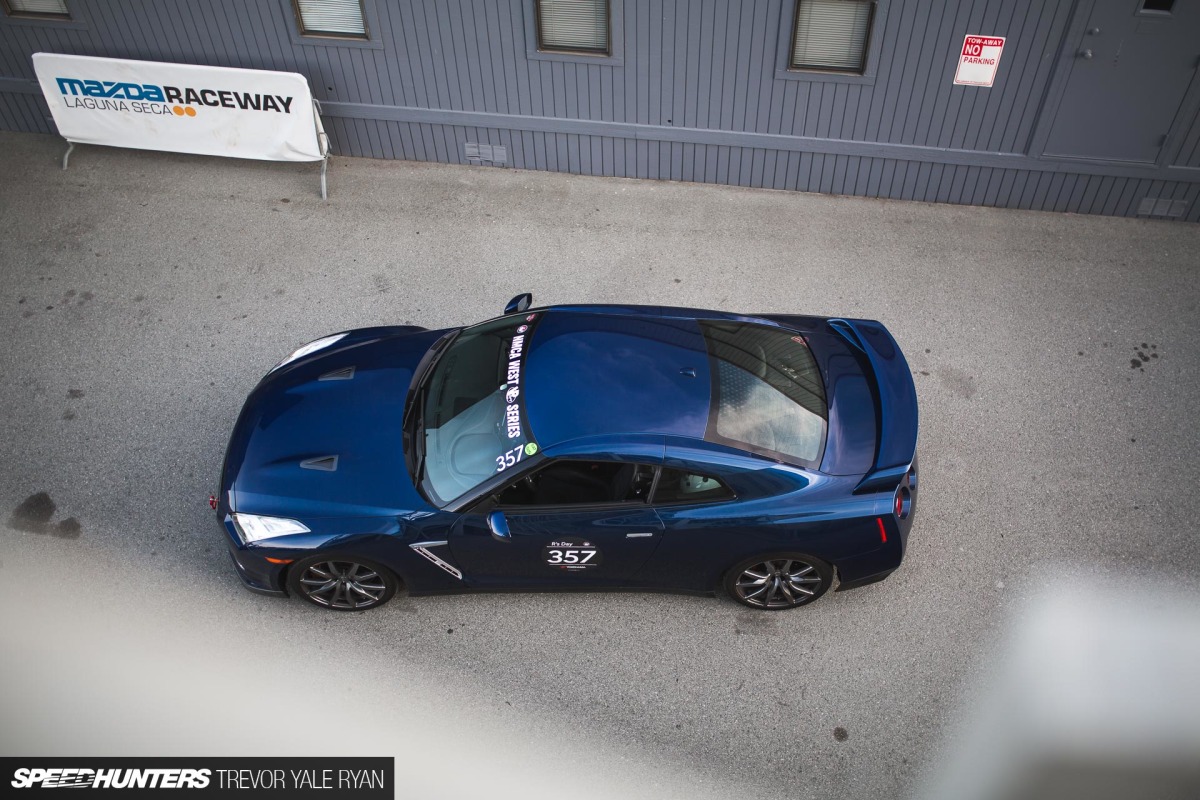 As I'm sure you're aware, Laguna Seca is essentially owned and operated by a government agency which leads to some interesting regulations. The public input of wealthy individuals who have moved to the area is quite heavy here, unlike other privately-owned circuits.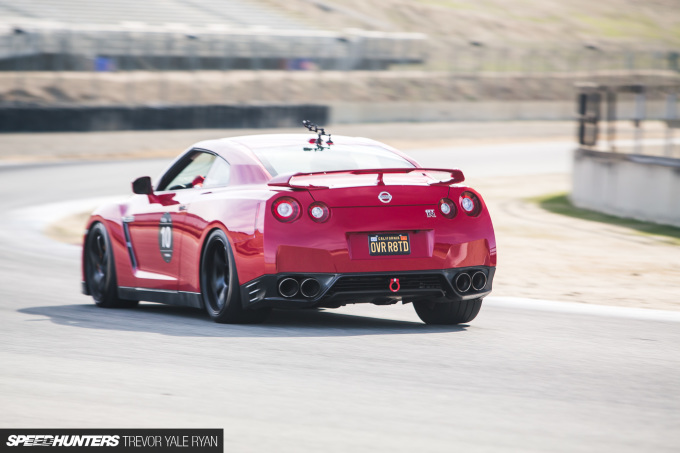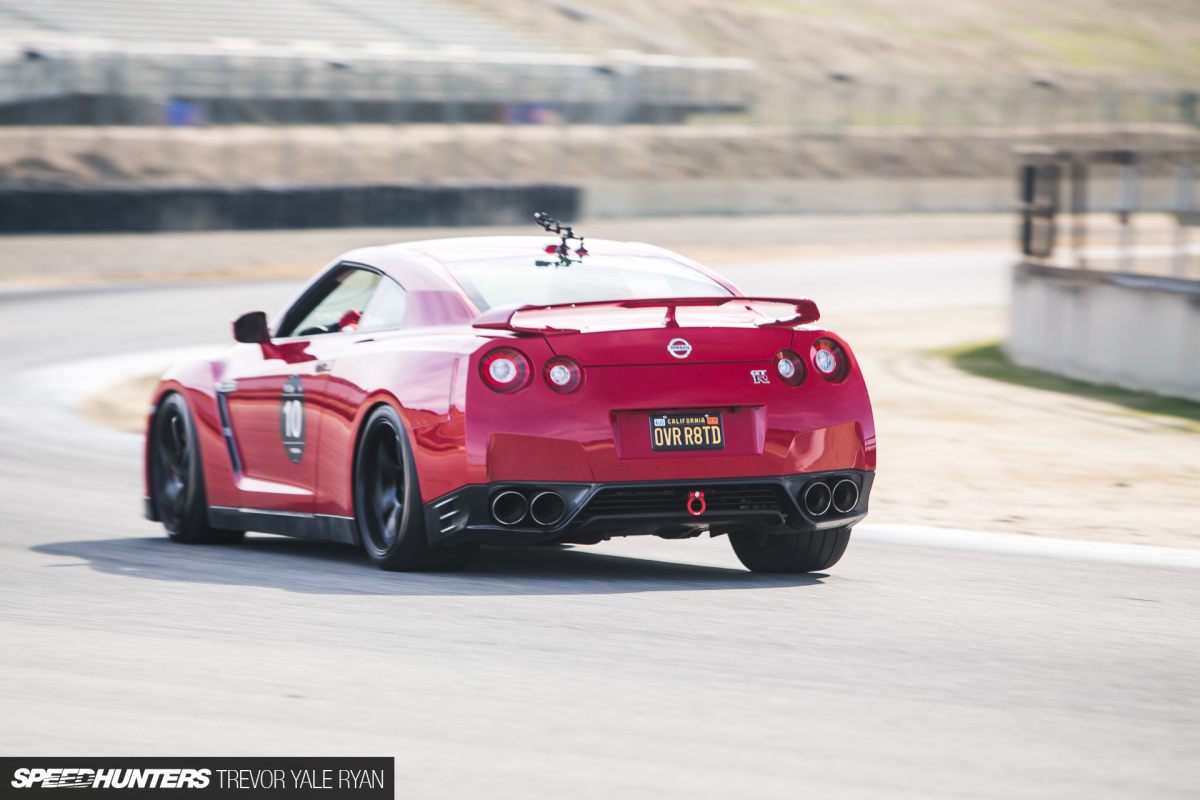 It's also worth noting that these new neighbors to the track moved here long after the track was in operation, knowing full well that people would be driving in anger right over the beautiful Monterey Hills they settled in.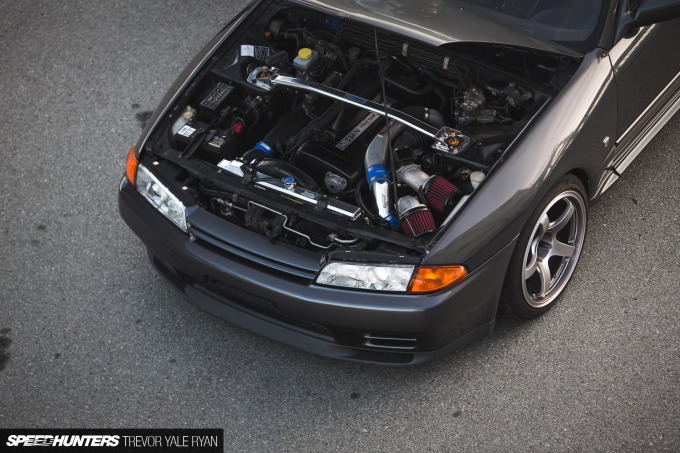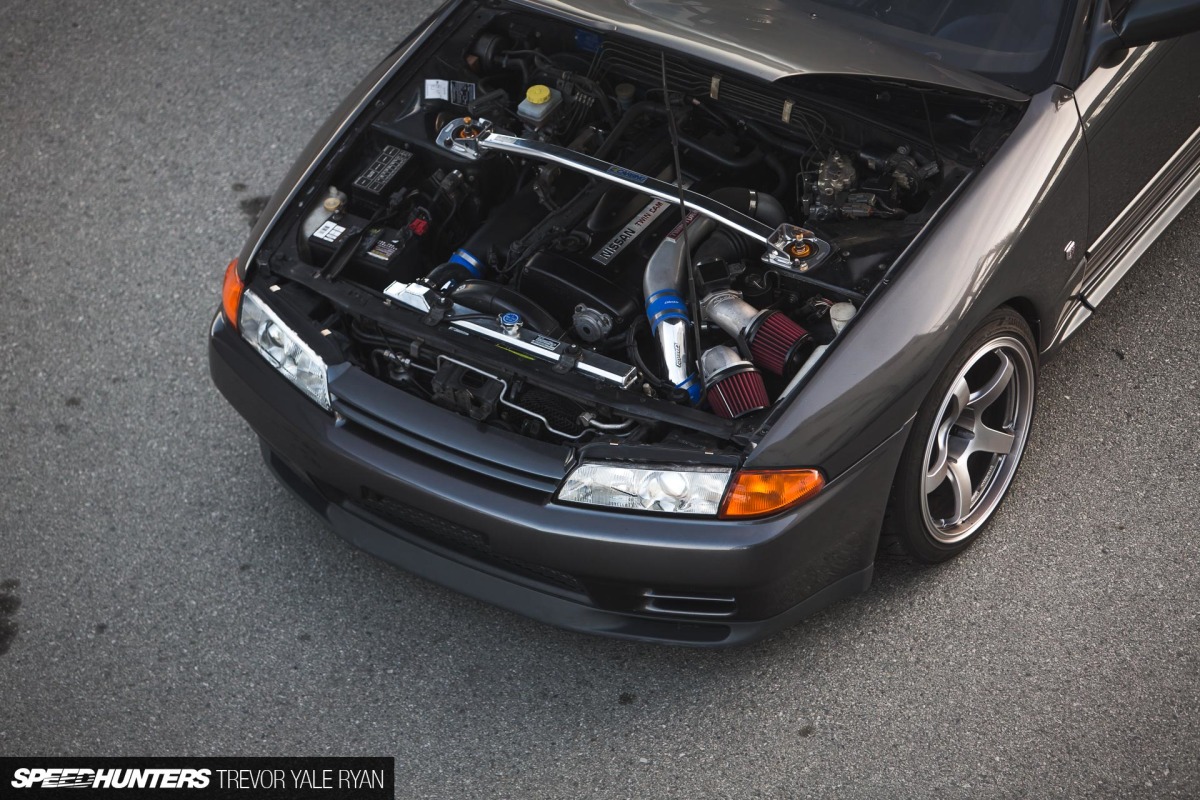 At any rate, this has resulted in an awfully low sound limit for the track: 92 decibels. Looking around the internet, I found that leaf blowers and blenders can come in at 90 decibels, to give you a bit of perspective.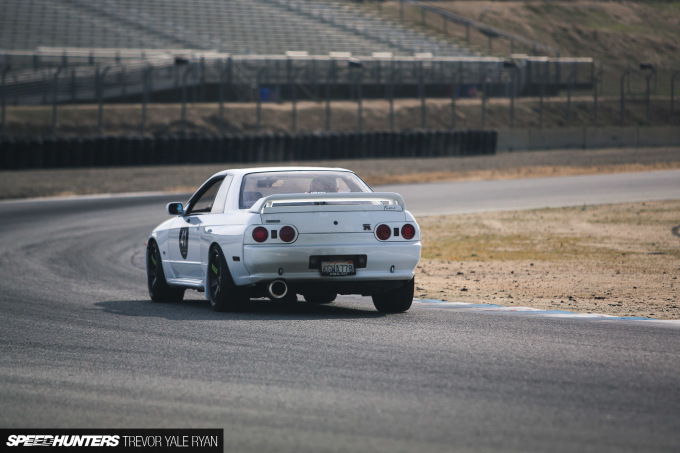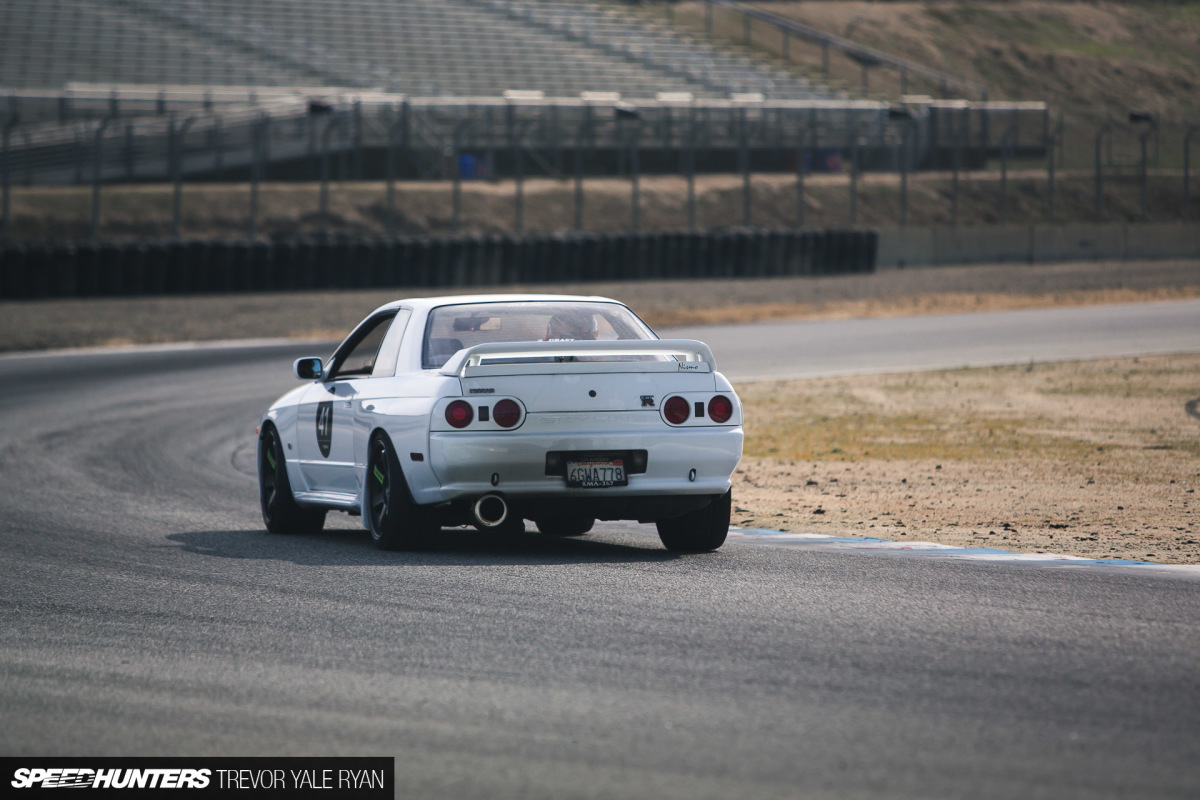 Nevertheless, there weren't any Skyline owners who were discouraged by this — after all, this is supposedly the land of the free and home of the brave, right?
While Big Brother may not have been excited by the noise of all the RB-based motors tearing up the back straight, proudly announcing their presence to the valley at wide-open throttle, I certainly was.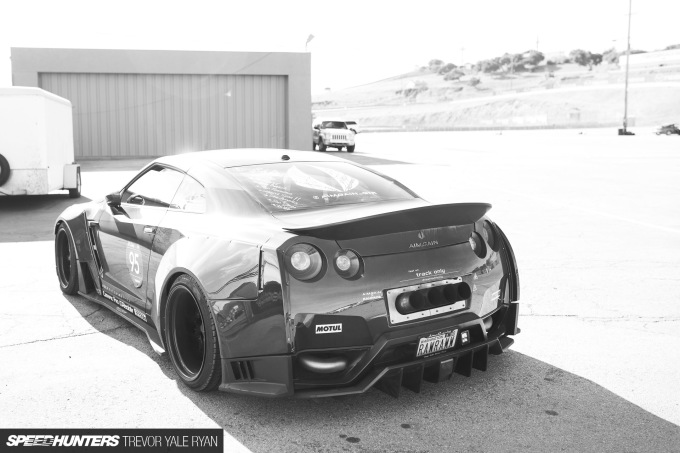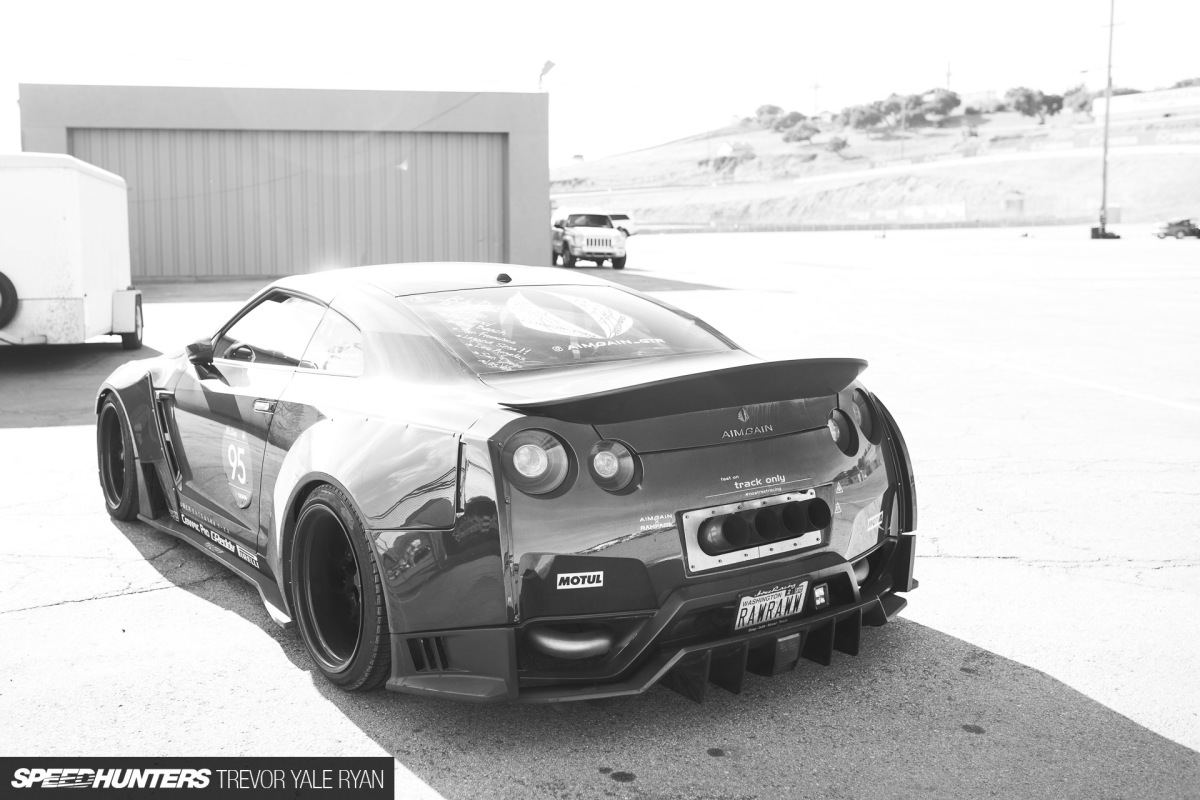 A few guys (this being one of them, for some mysterious reason) had their event cut short for blowing by the sound booth in Turn 5 with astronomical noise levels, and at least one entire session was black-flagged due to the melody of all these GT-Rs.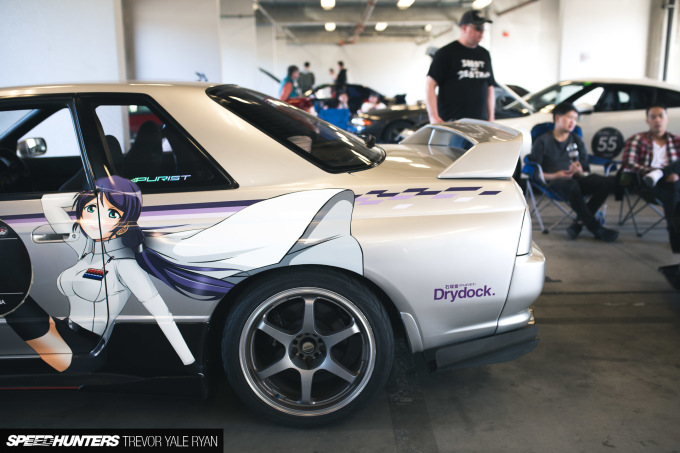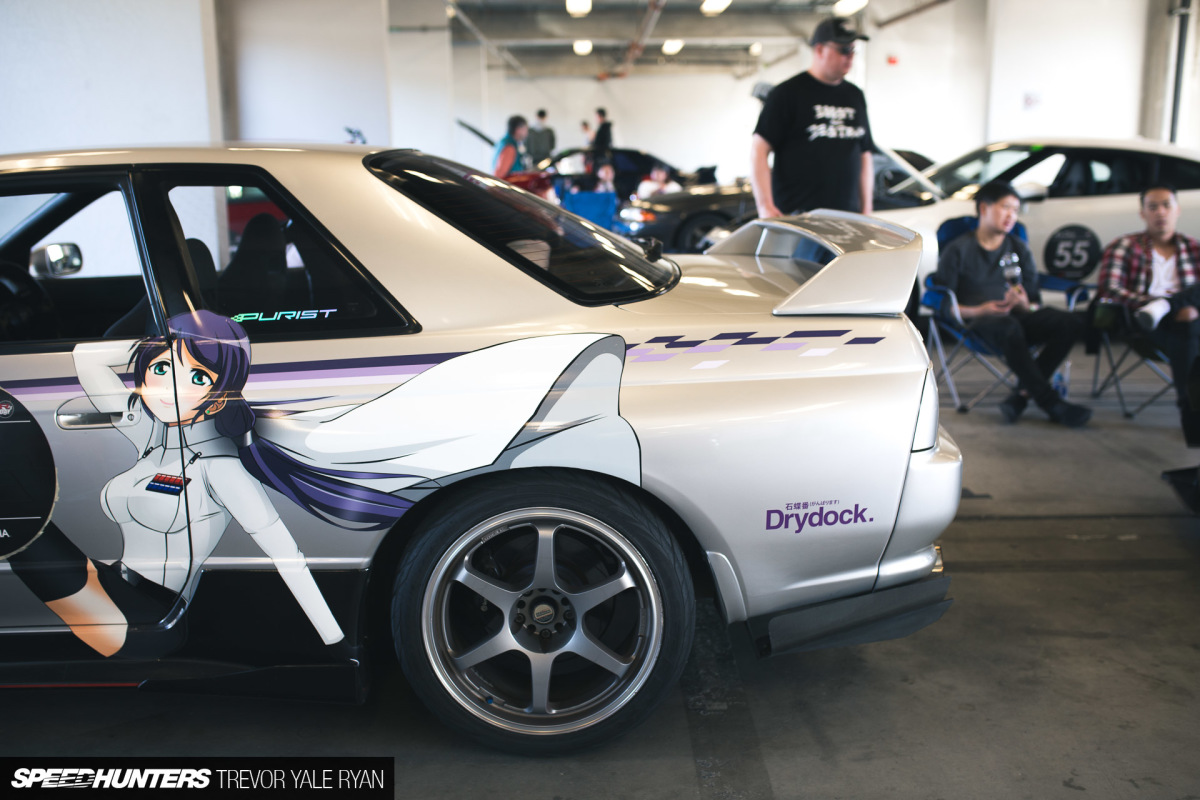 This didn't really seem to bother anyone, as we were all having just about as good of a time in the paddock as on track.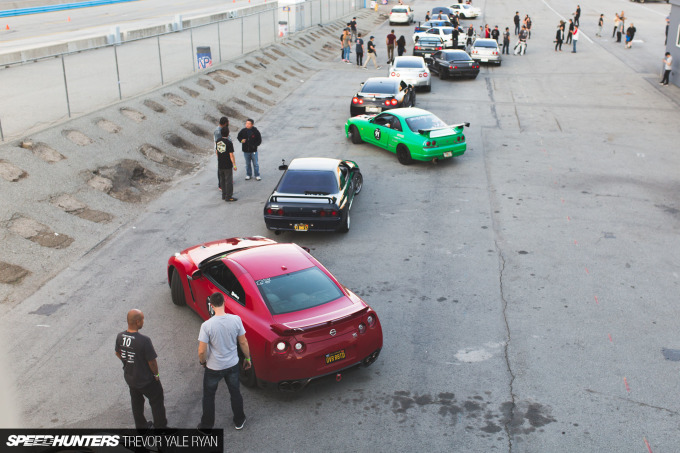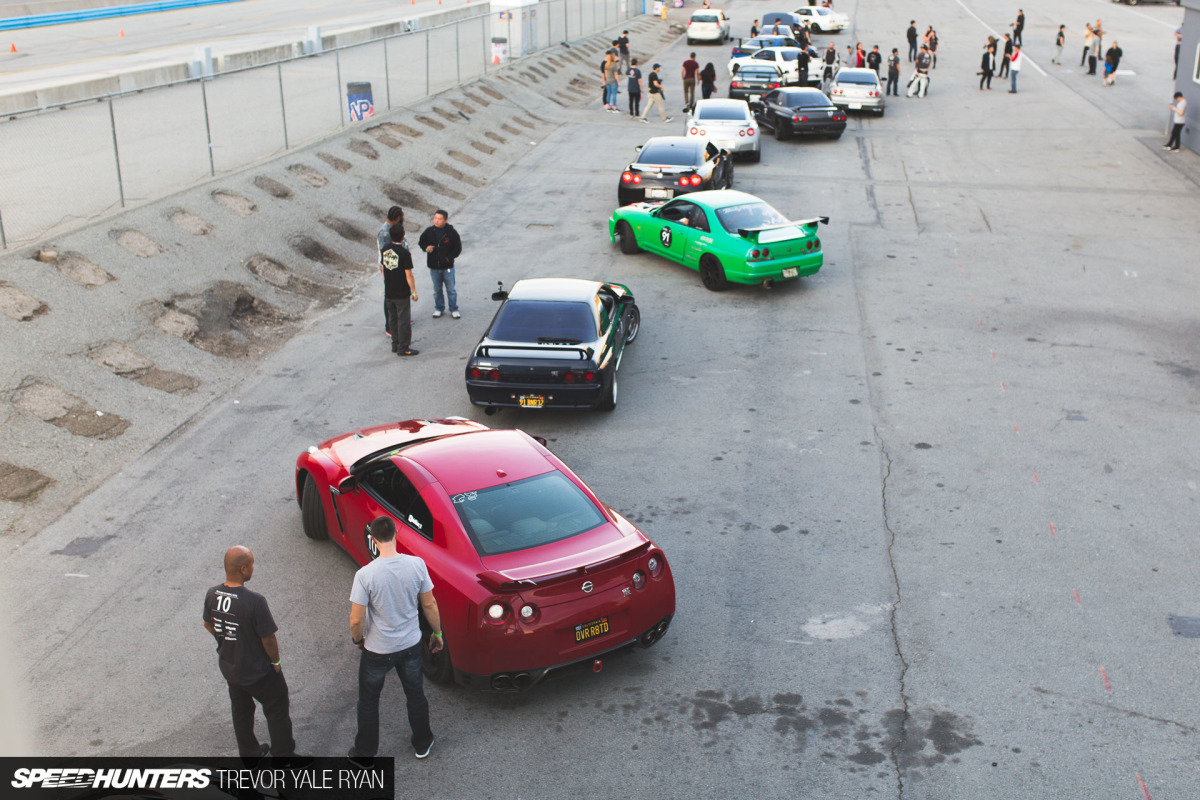 Nissan enthusiasts crowding around each other's cars, getting a closer look at what all their friends brought. Of course, every generation of the car was healthily represented; even a handful of the less-seen R33s made it to the track.
Medium Rare & Well Done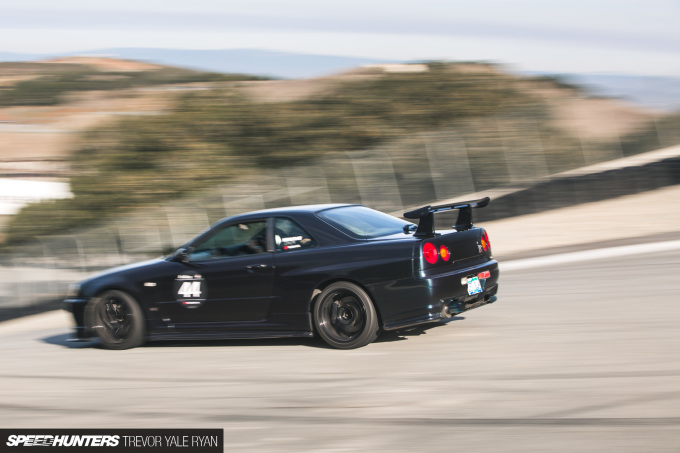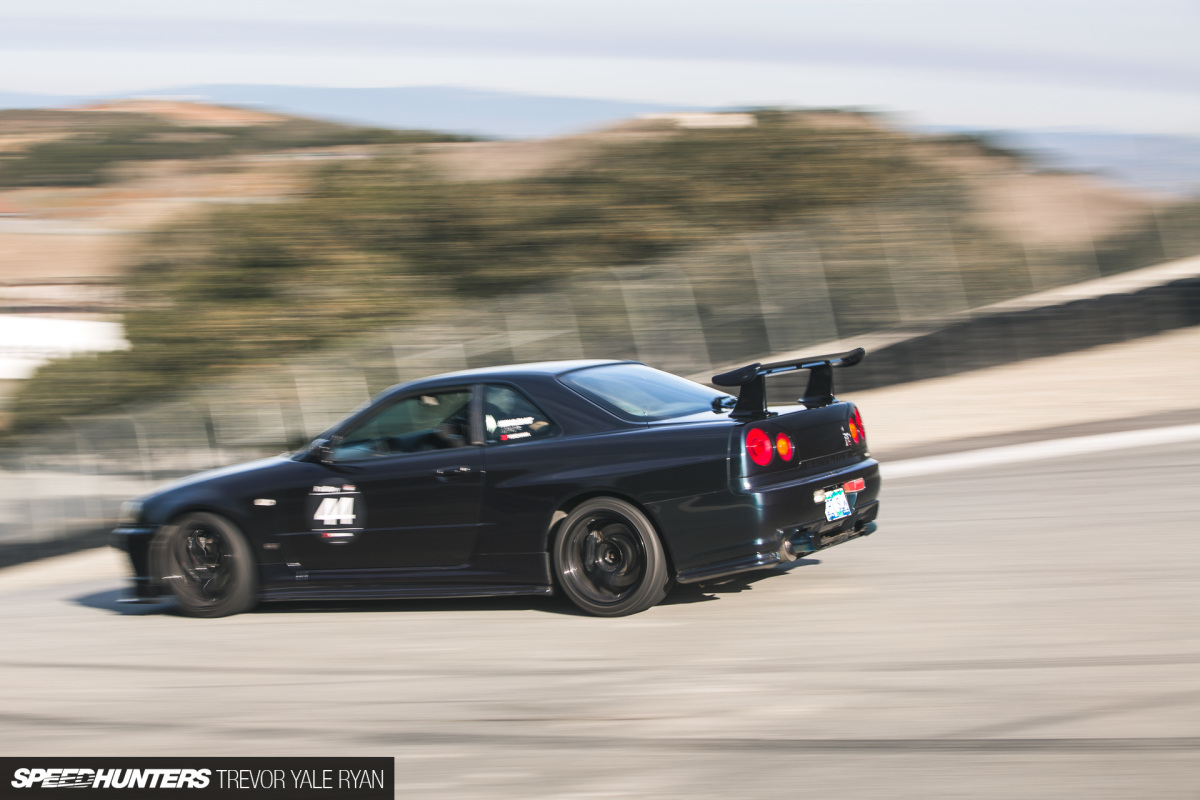 While not ultra-rare, the pre-2007 GT-Rs are still somewhat few and far here in the States. Sort of medium-rare, if you will.
Seriously, I likely saw more Nismo, V-spec, and GT-R badges last weekend than I'd previously seen in my whole lifetime.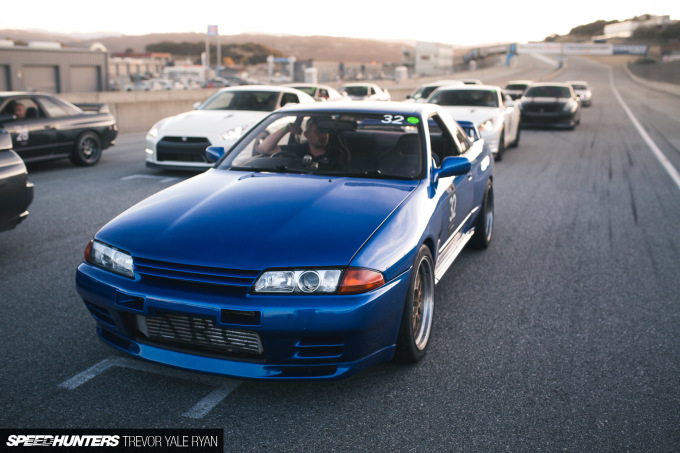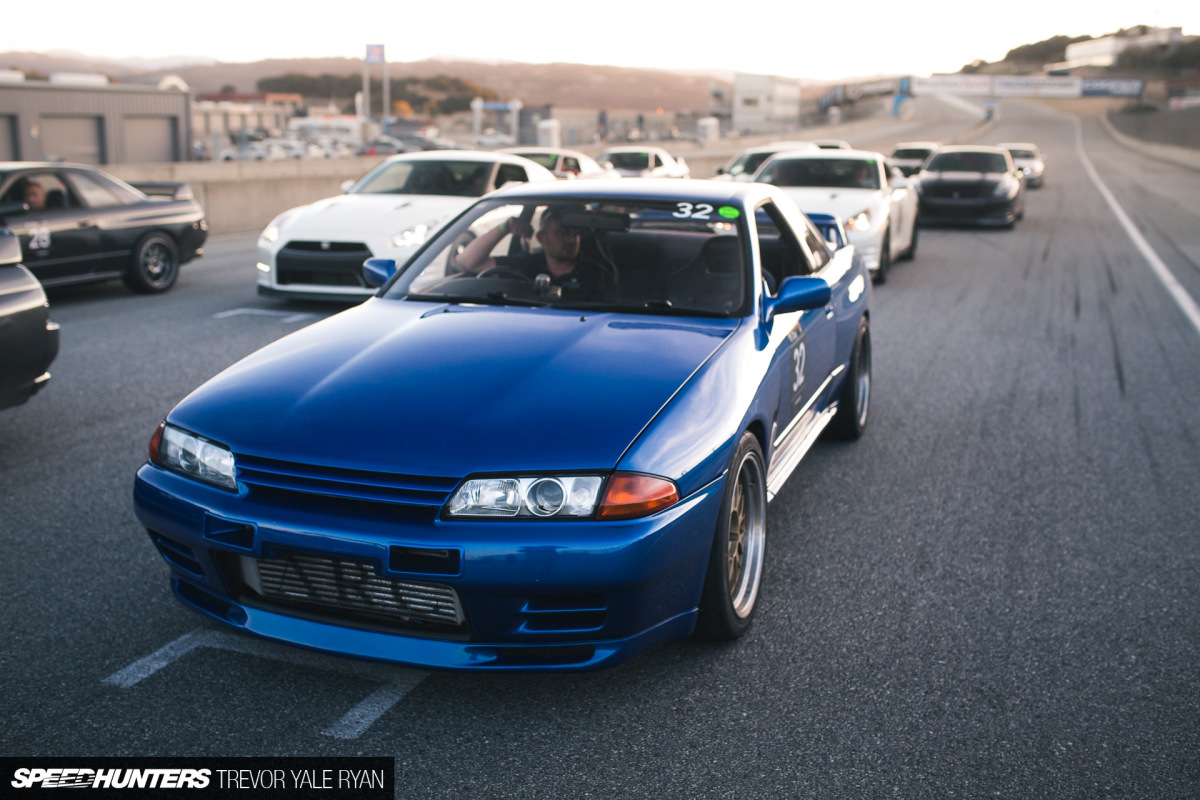 It's clearly not all that often that I spot one of these older-generation cars in the wild, which makes it even more of a special experience when I do come across one. This time out though, was a bit different. R's Day was absolutely R's overload.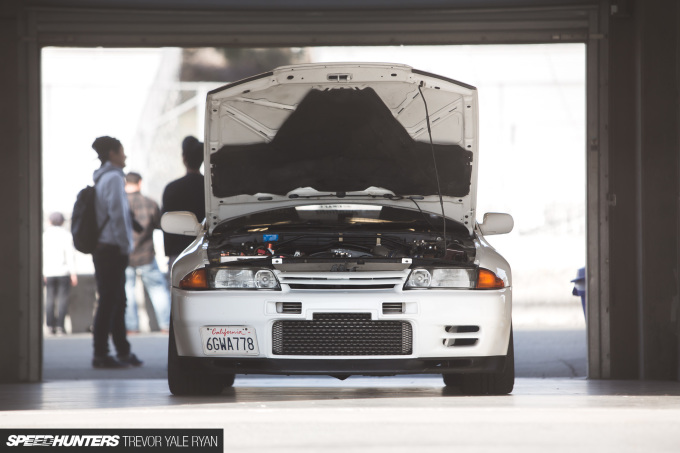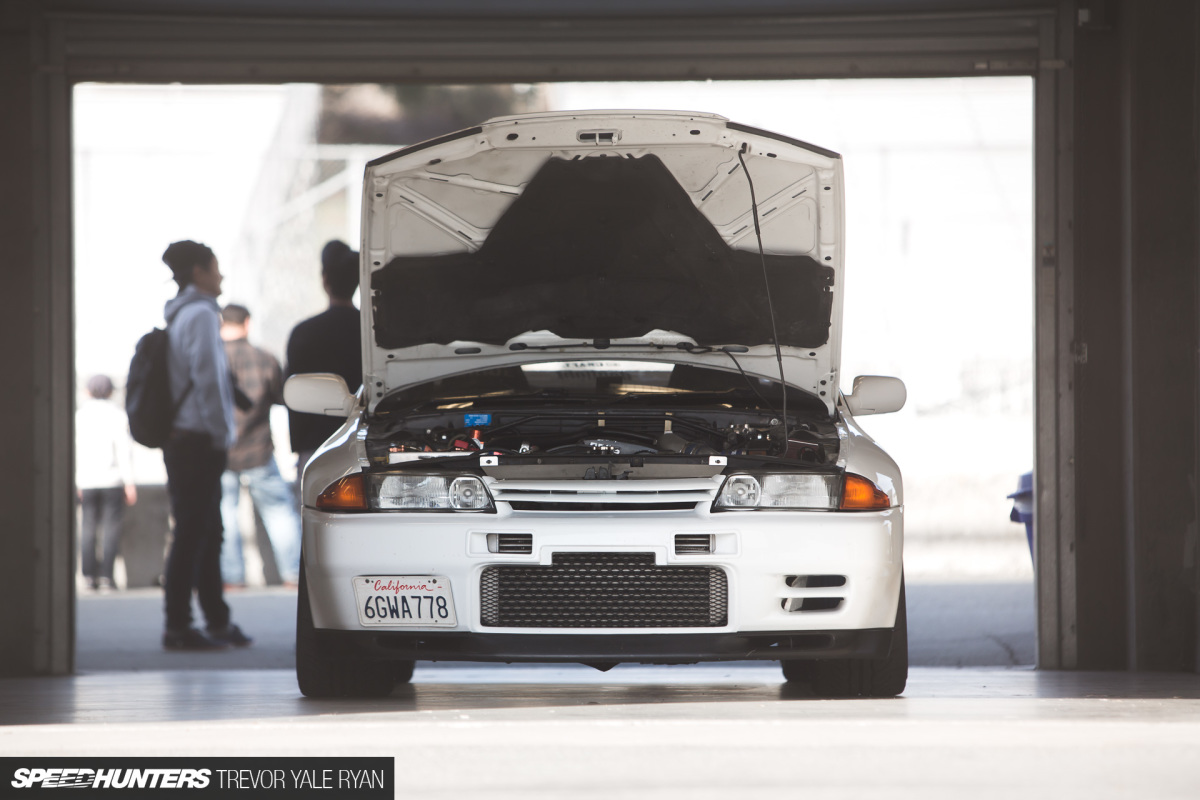 As many of my fellow Speedhunters have described, it's easy to begin to almost tune out even the most amazing cars when you find yourself surrounded by dozens of them. But due to the quality of builds that I found myself in the middle of, this didn't happen.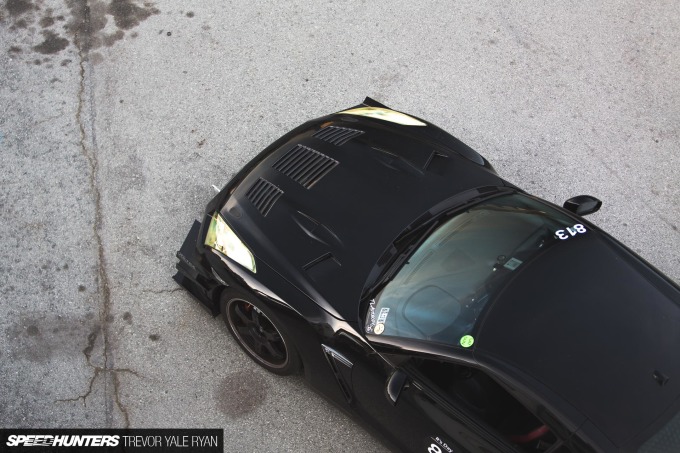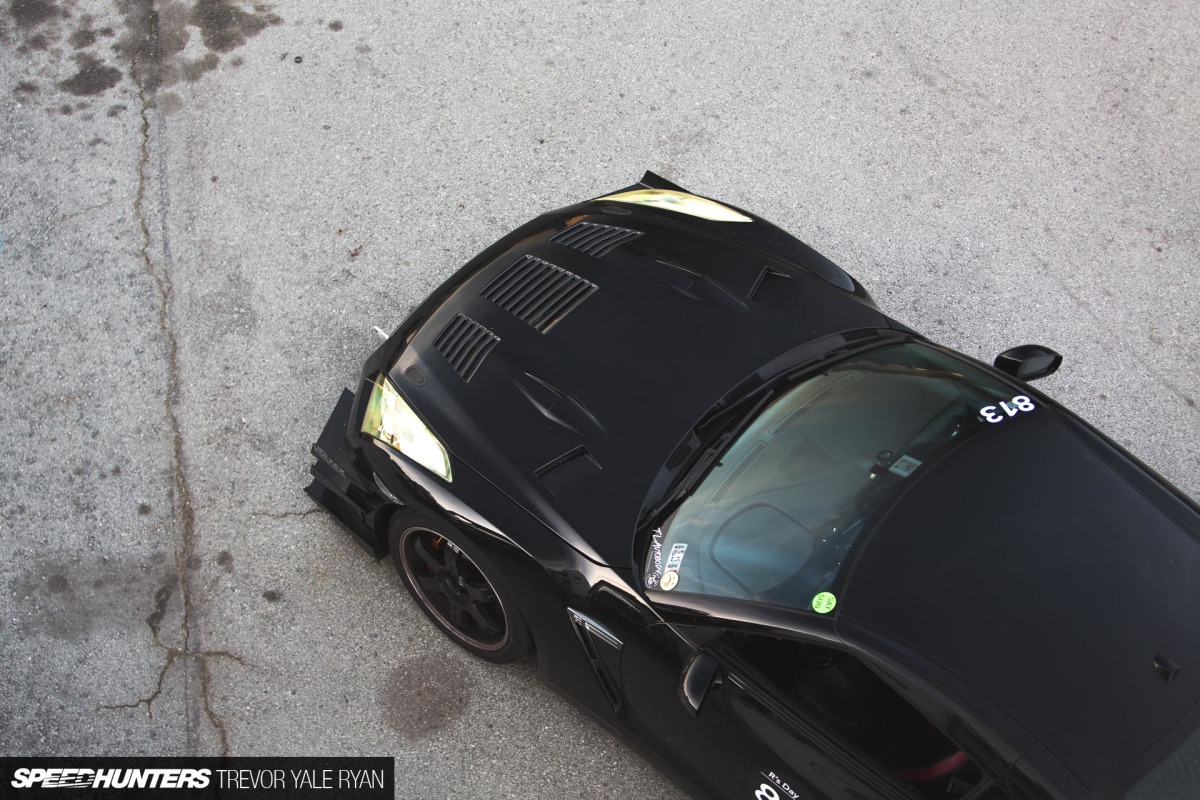 NCRC and Skyline Syndicate's event was full of cars that were seriously, very, very well done.
All day long I found myself still running around excitedly snapping pictures as I inspected the engine bays and interiors of everything I could spot, sometimes peeking underneath to see just what was going on.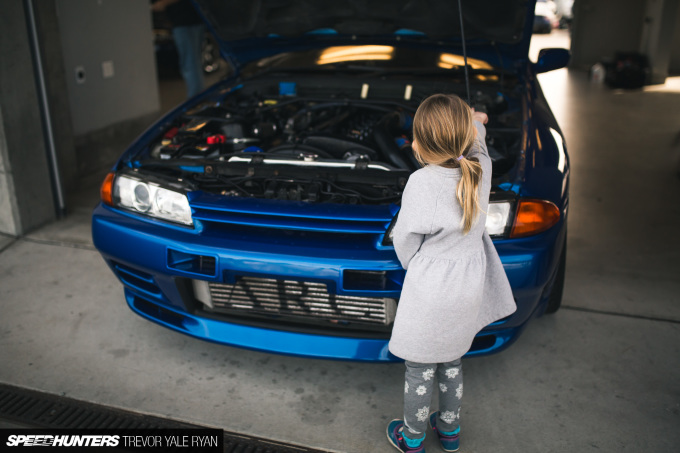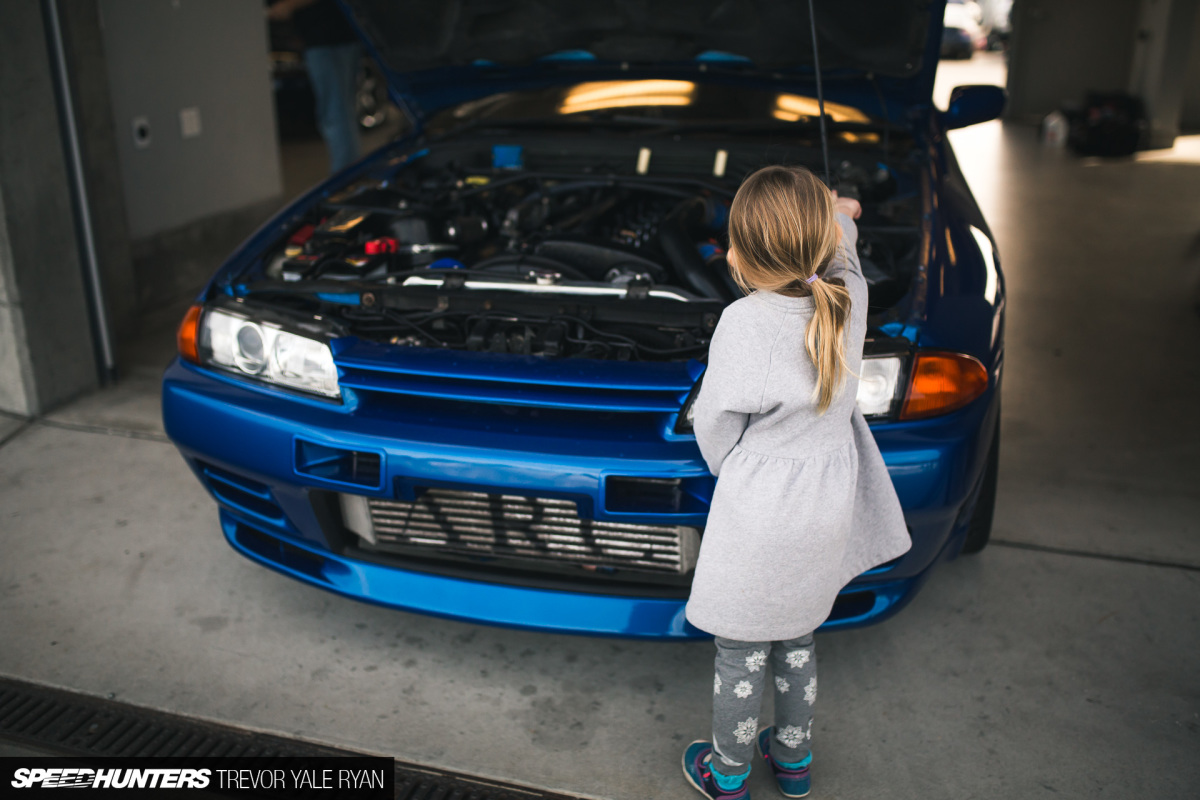 And I wasn't the only one. The next generation of Speedhunters were on duty, inquiring as to what this bit is or what that thing does.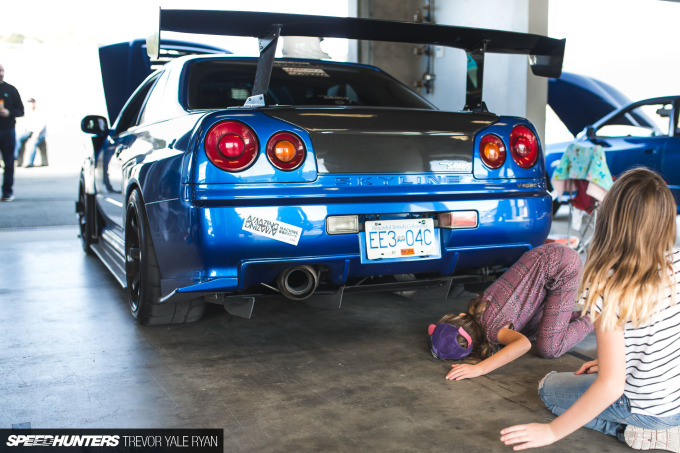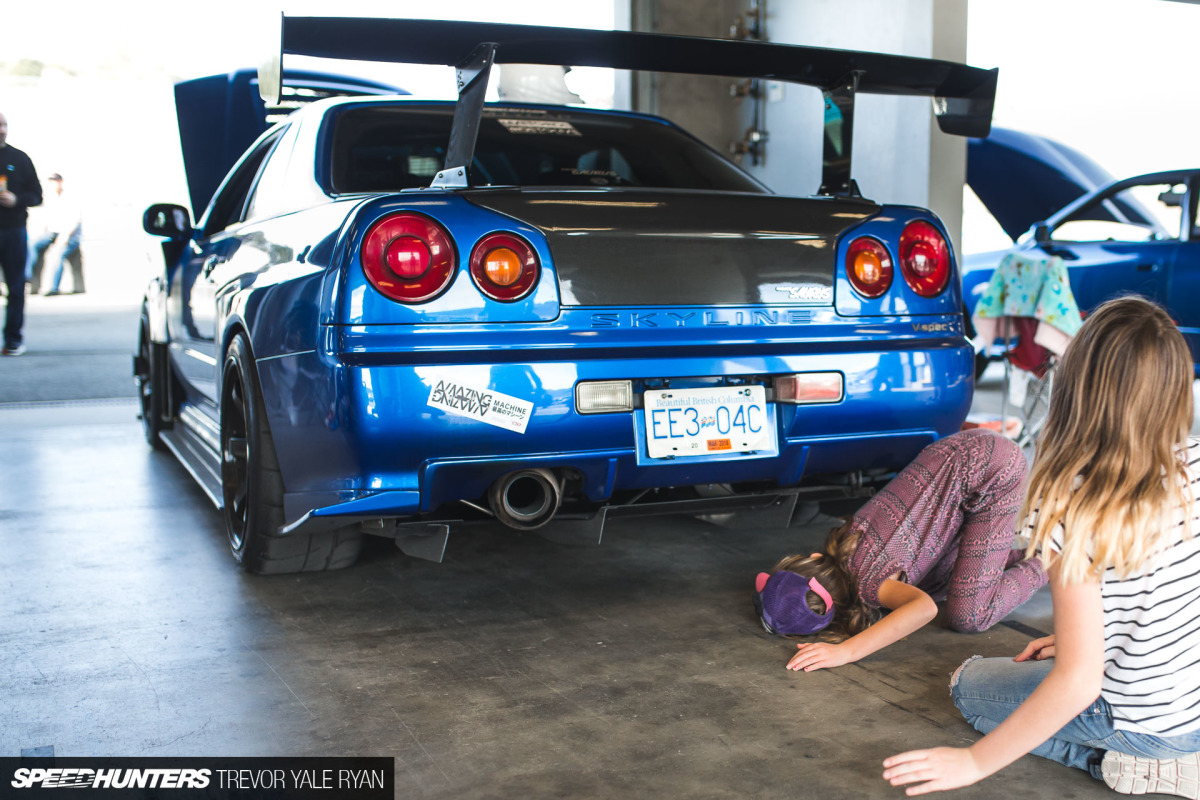 I really had no answer to this pair's question as to "what are those two pillows for?" Call me an amateur, but I couldn't even find one pillow under the car.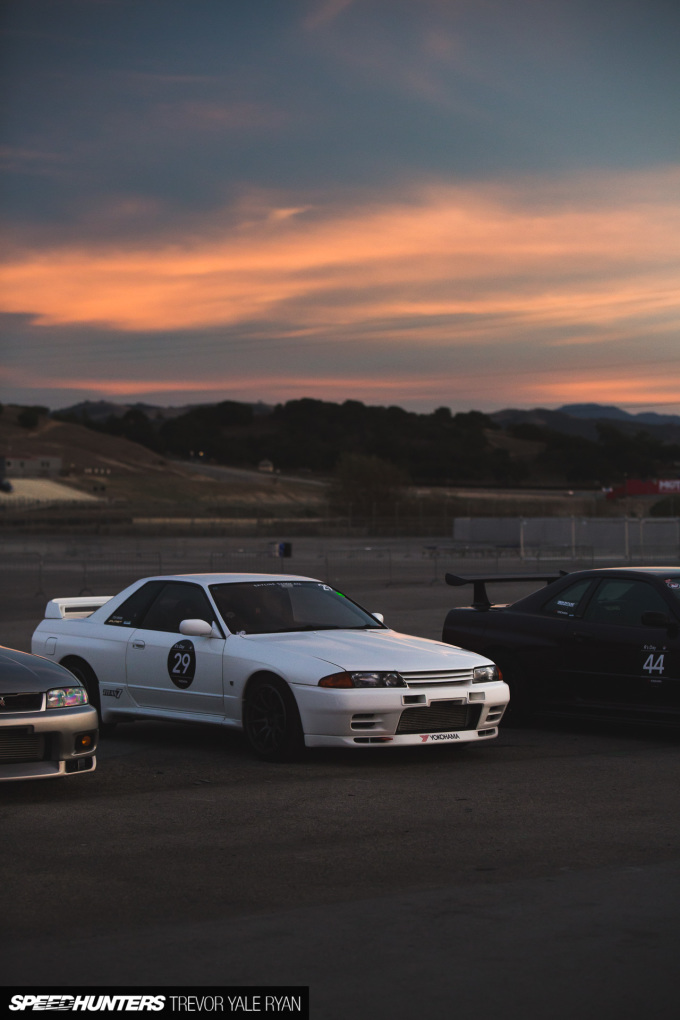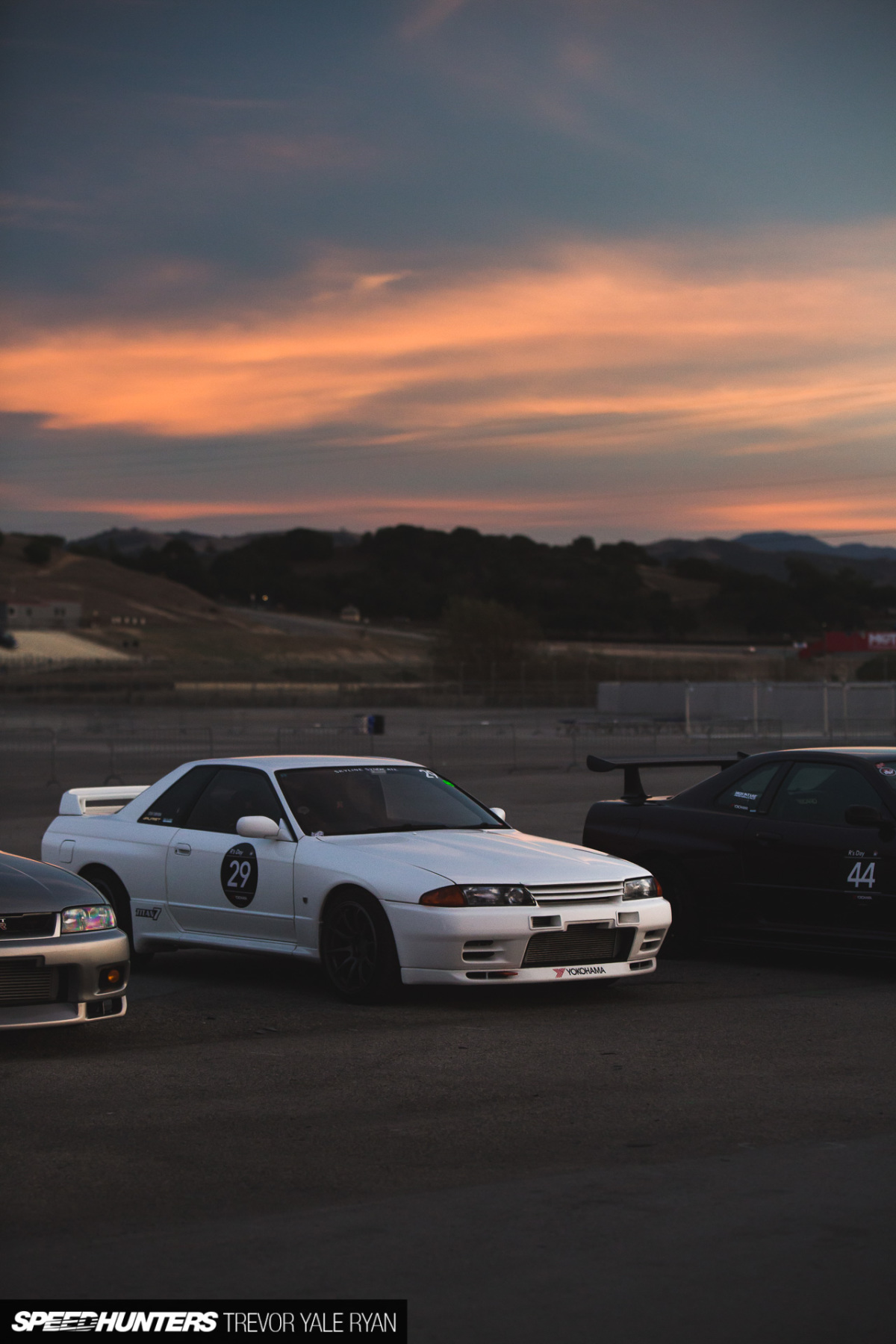 At the end of the day, my camera was still getting a workout.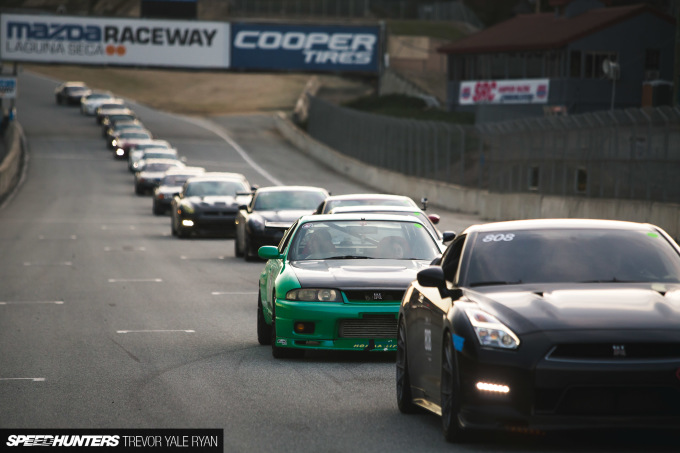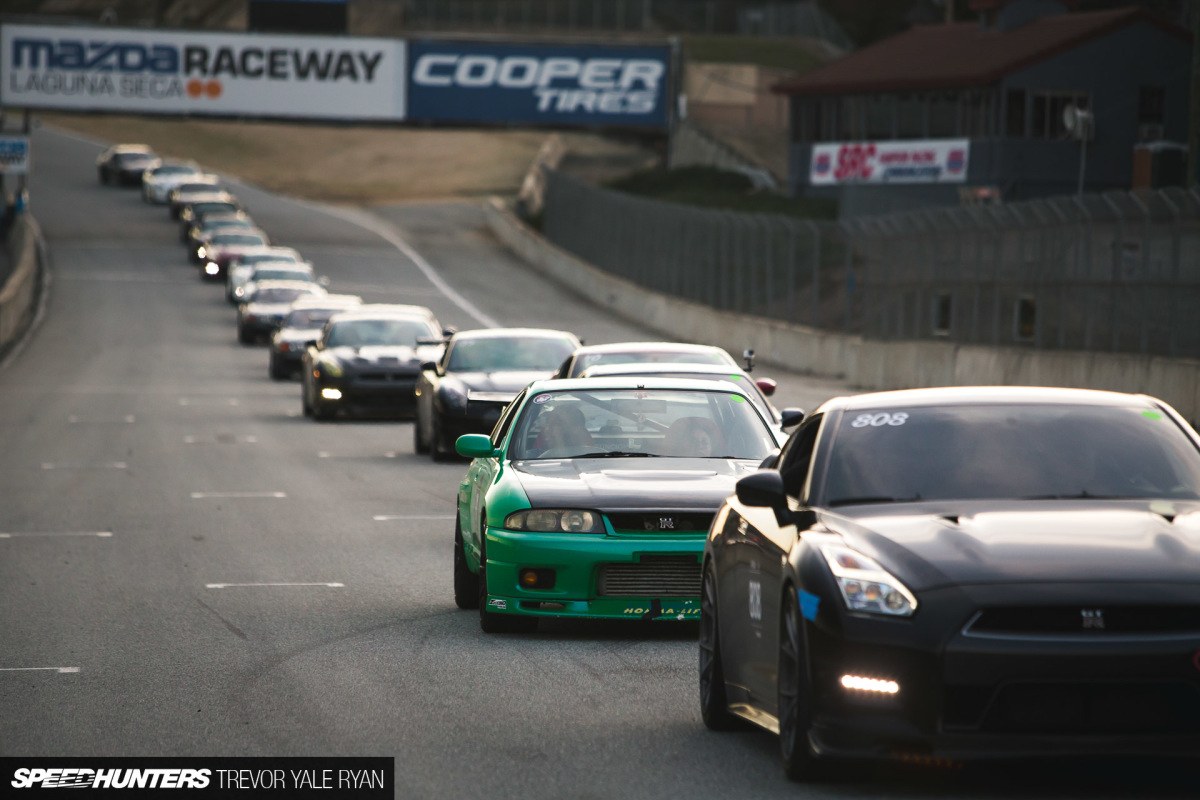 Before the sun went down, though, everyone in attendance rolled on to the main straight for a group picture.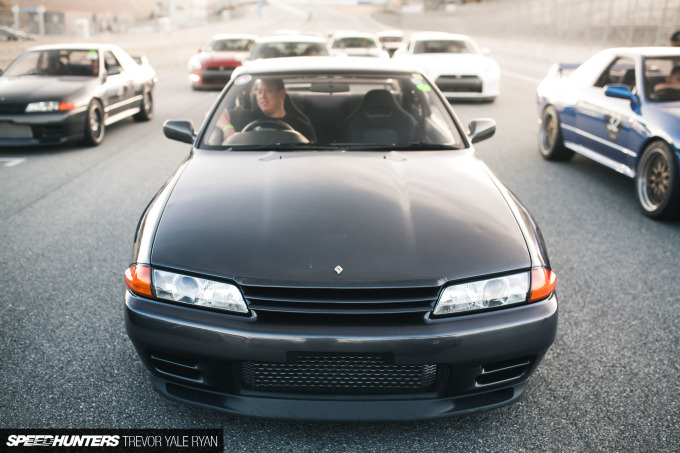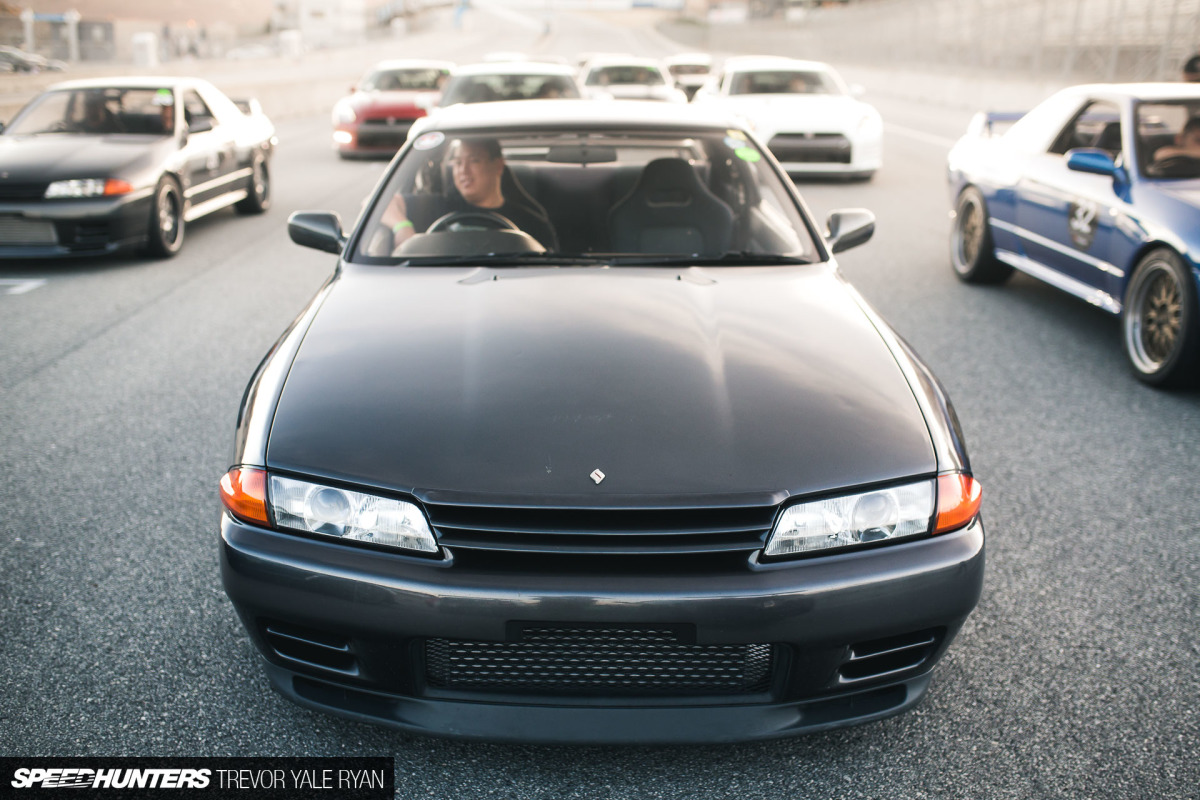 Walking through the cars as they drove into place was one of many highlights from the day.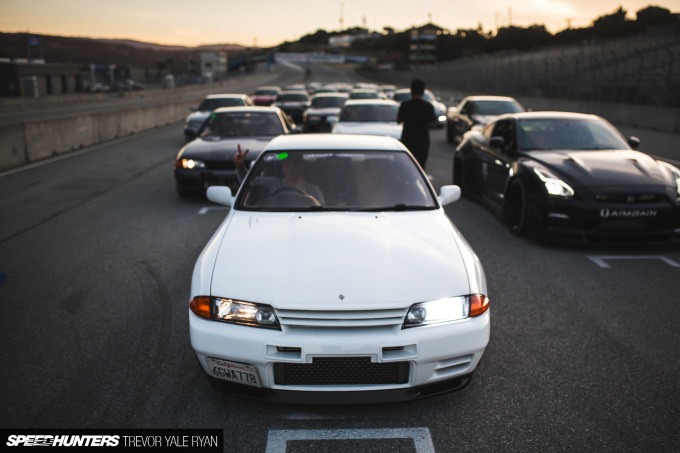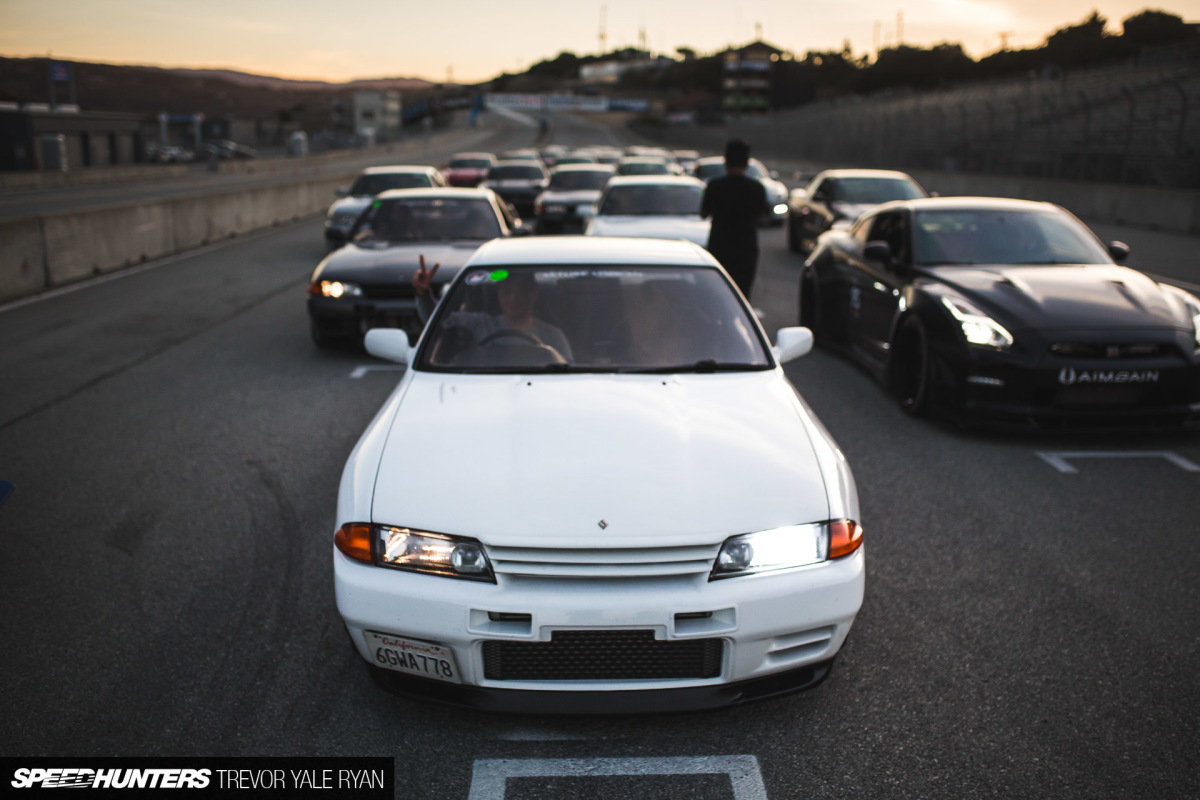 Of course, a bit of elevation would have made all the difference here, something I'll have to remember for next year.
Love At First Site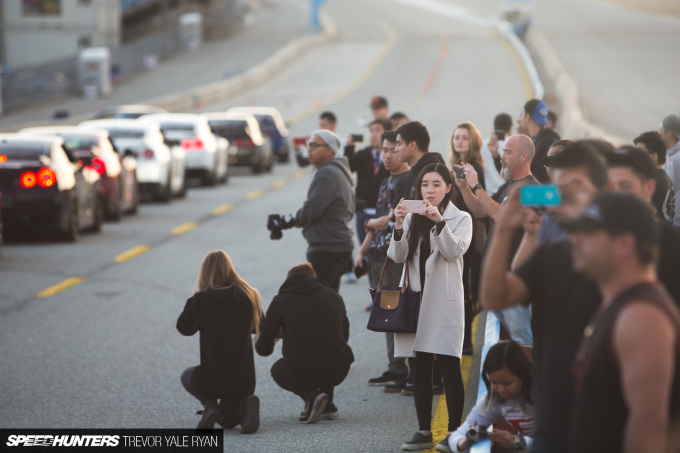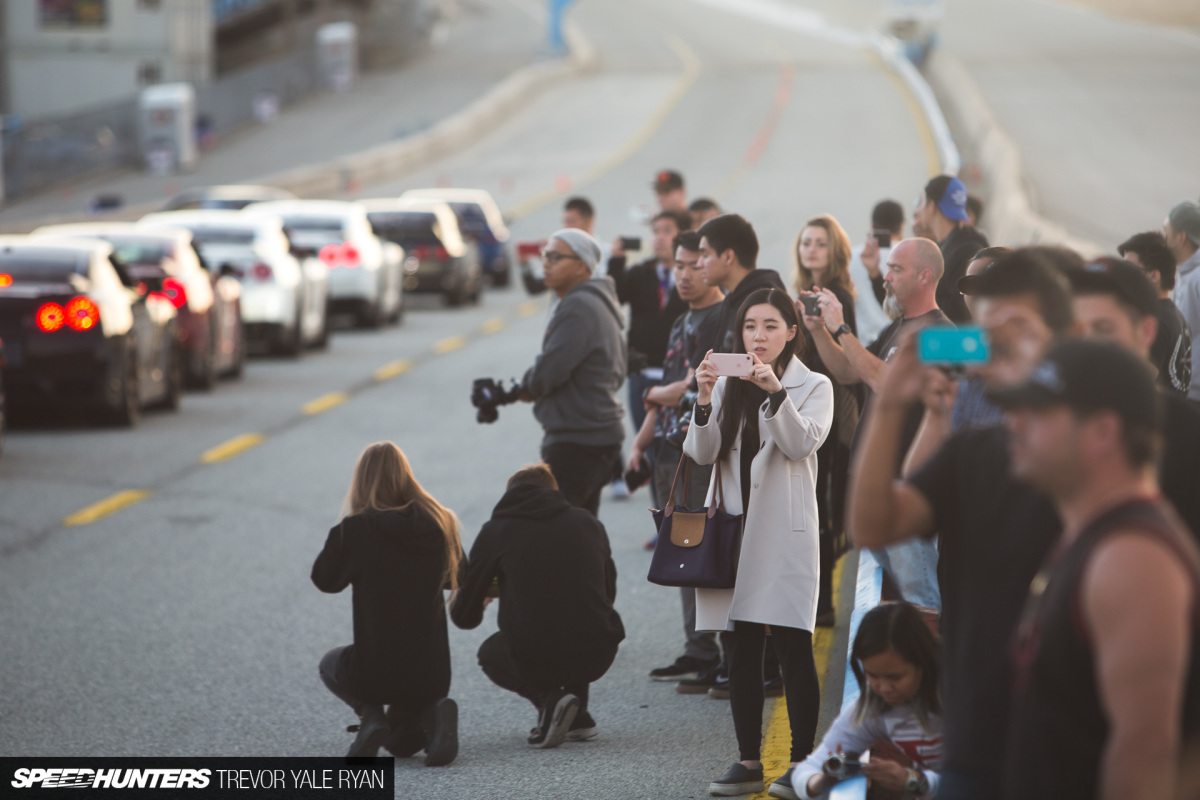 After the gathering on the main straight, R's Day still wasn't over. The small crowed seemed to reach its apex at this point, with people clamoring around to try and get a decent shot.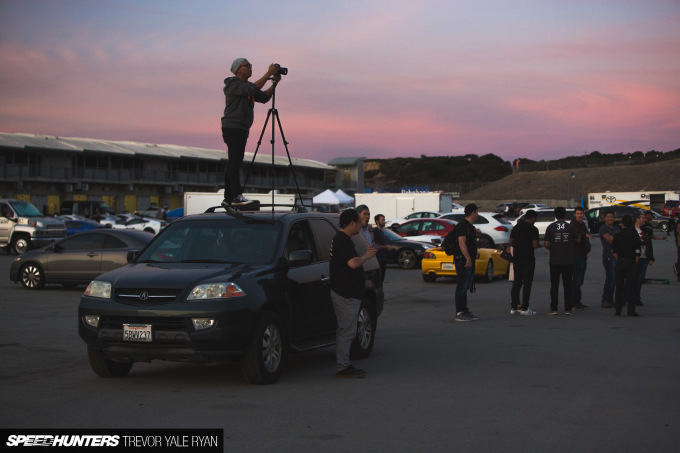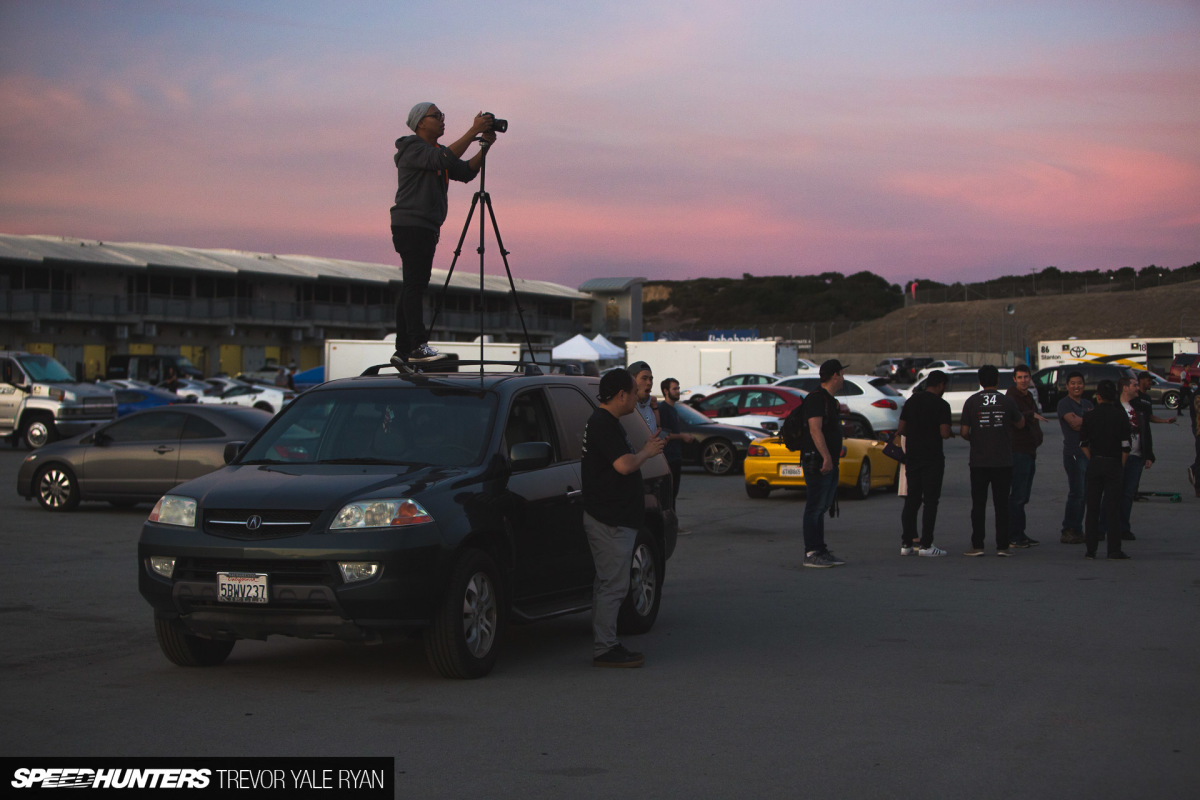 Back in the paddock, there were more photos to take and somehow still more people to meet.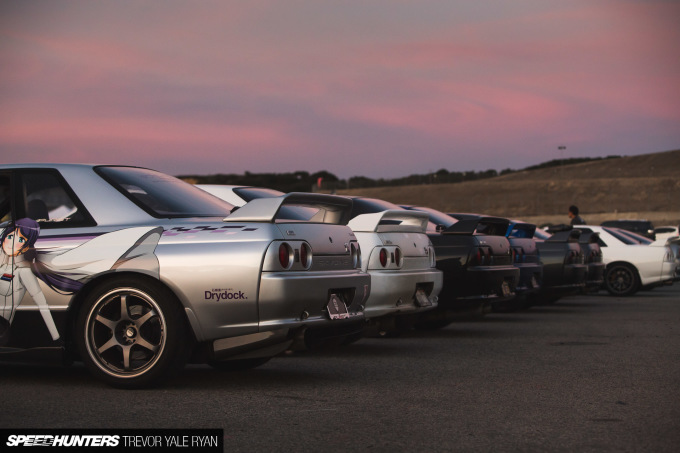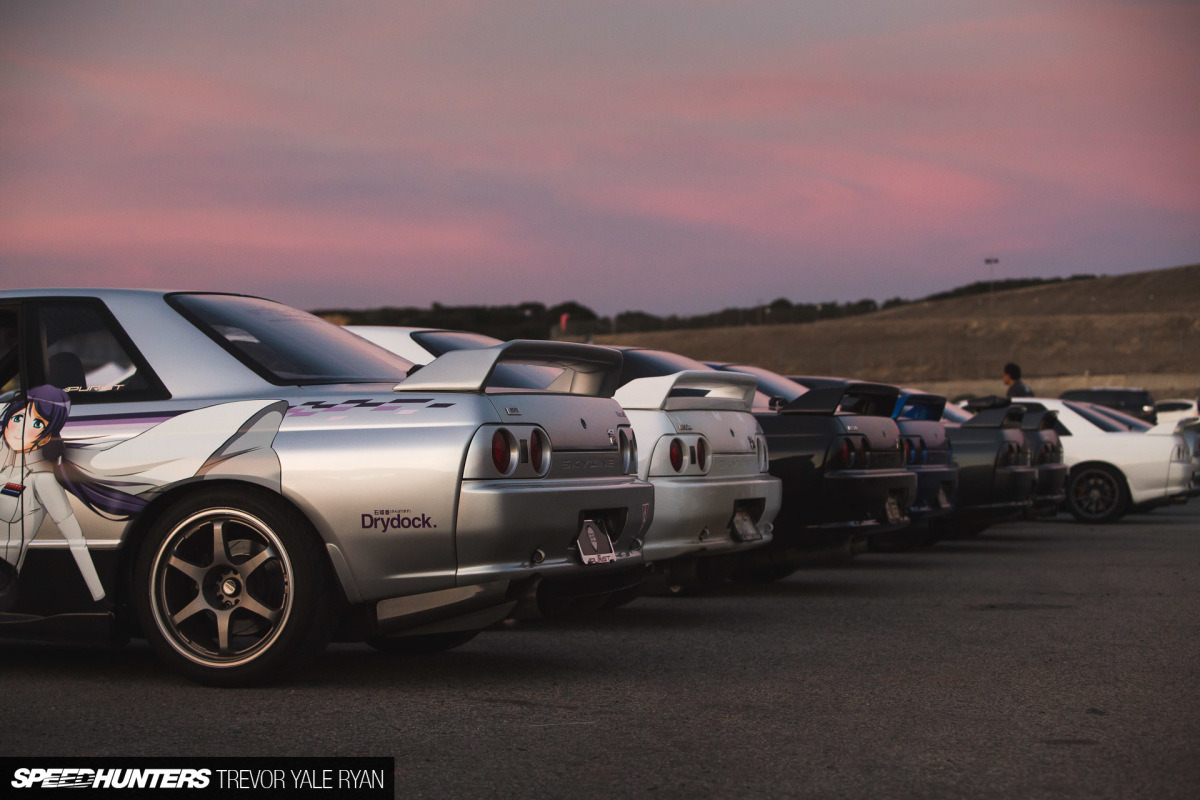 Rows and rows of R-cars proudly presenting themselves as the sun set.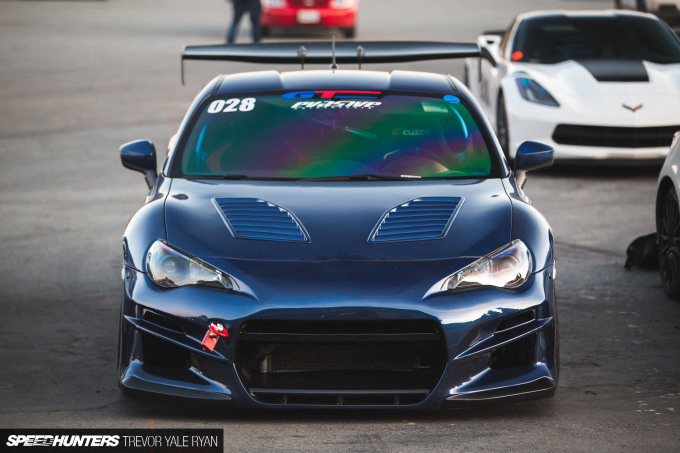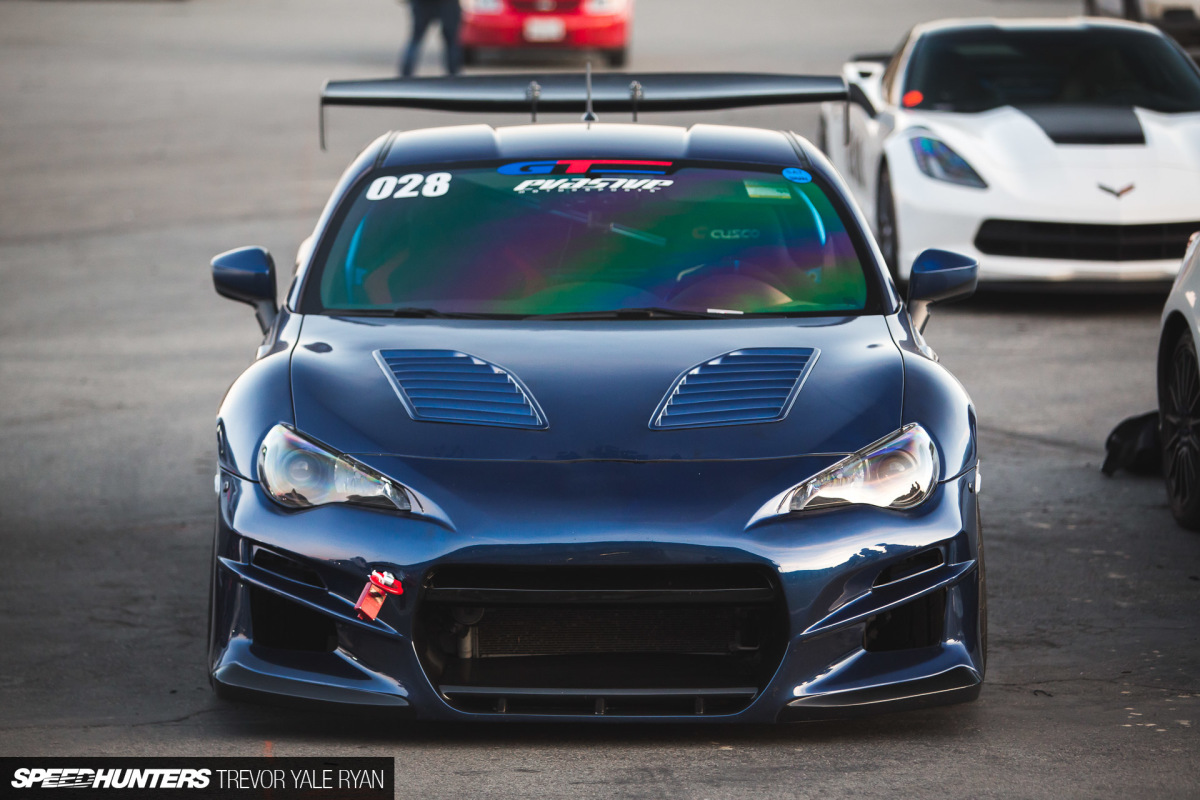 Naturally, as it was an open track day during the other sessions, there were plenty of your usual suspects around as well.
Pretty much every track day here might as well be considered 86 Day or Miata Day, and there was a normal dose of both cars present.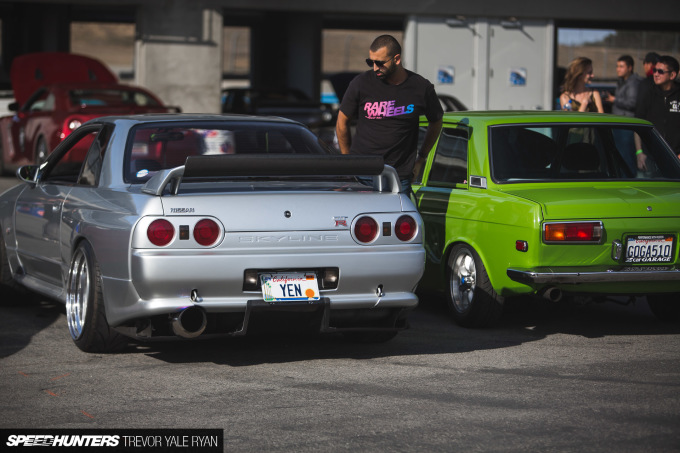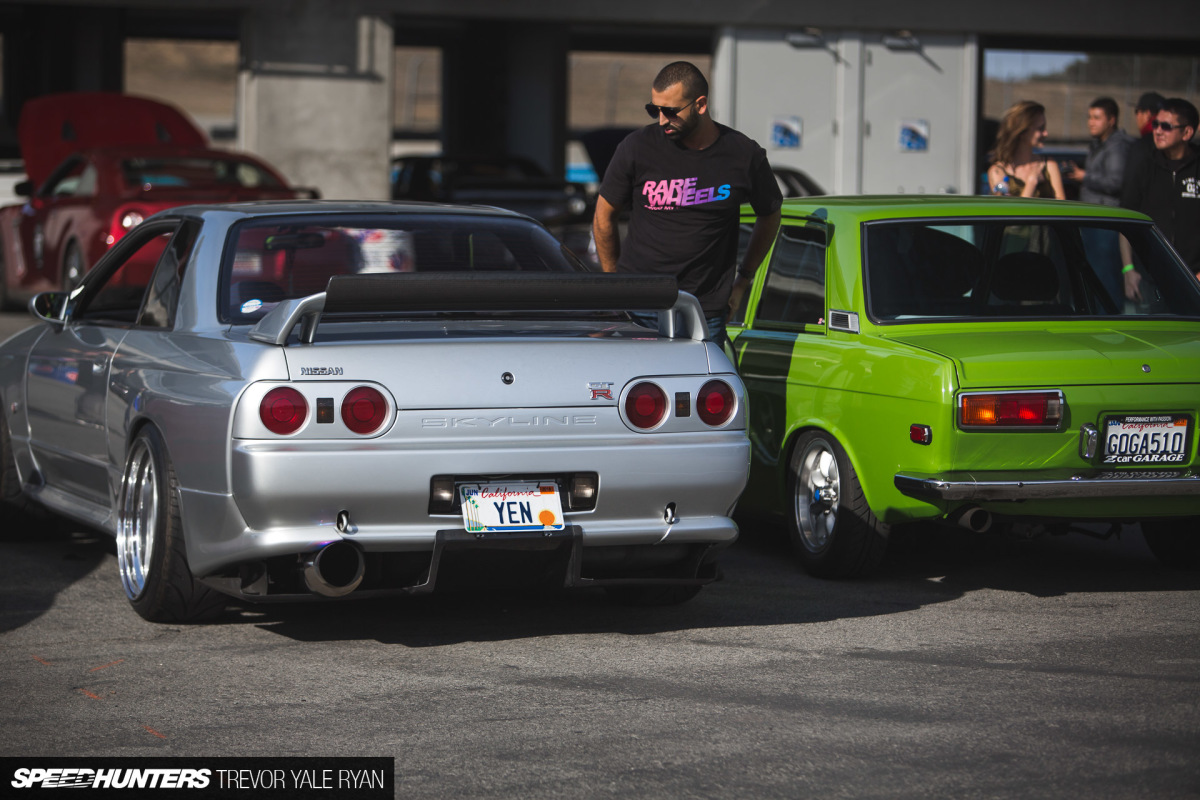 Other Nissans (and Datsuns) could be spotted here too, which comes as no surprise.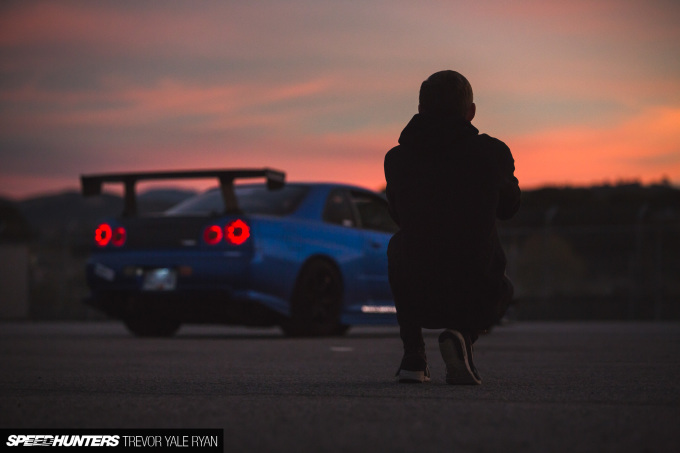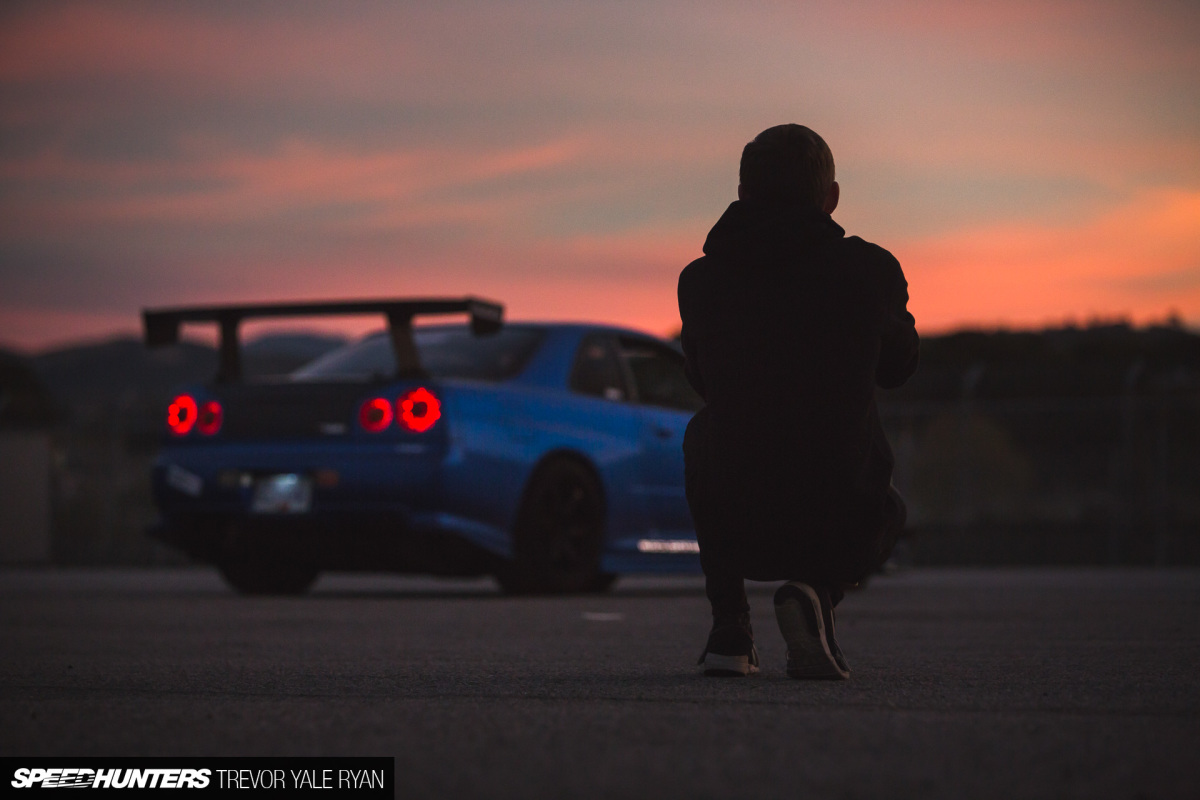 And of course, no less than 40 excellent examples of everything a Skyline could and should be. It really was all too much to pack into one story, and I'll be giving everyone a closer look at some of my favorites from the day here soon.
This was a day where I saw my love for these cars shaken alive again. The want is real — I need more Skylines in my life.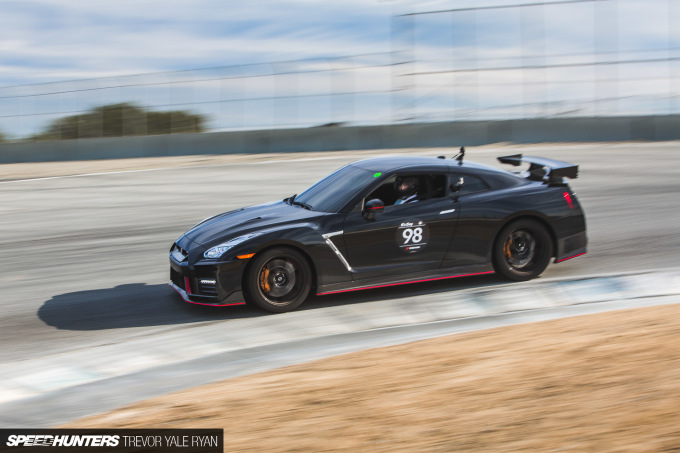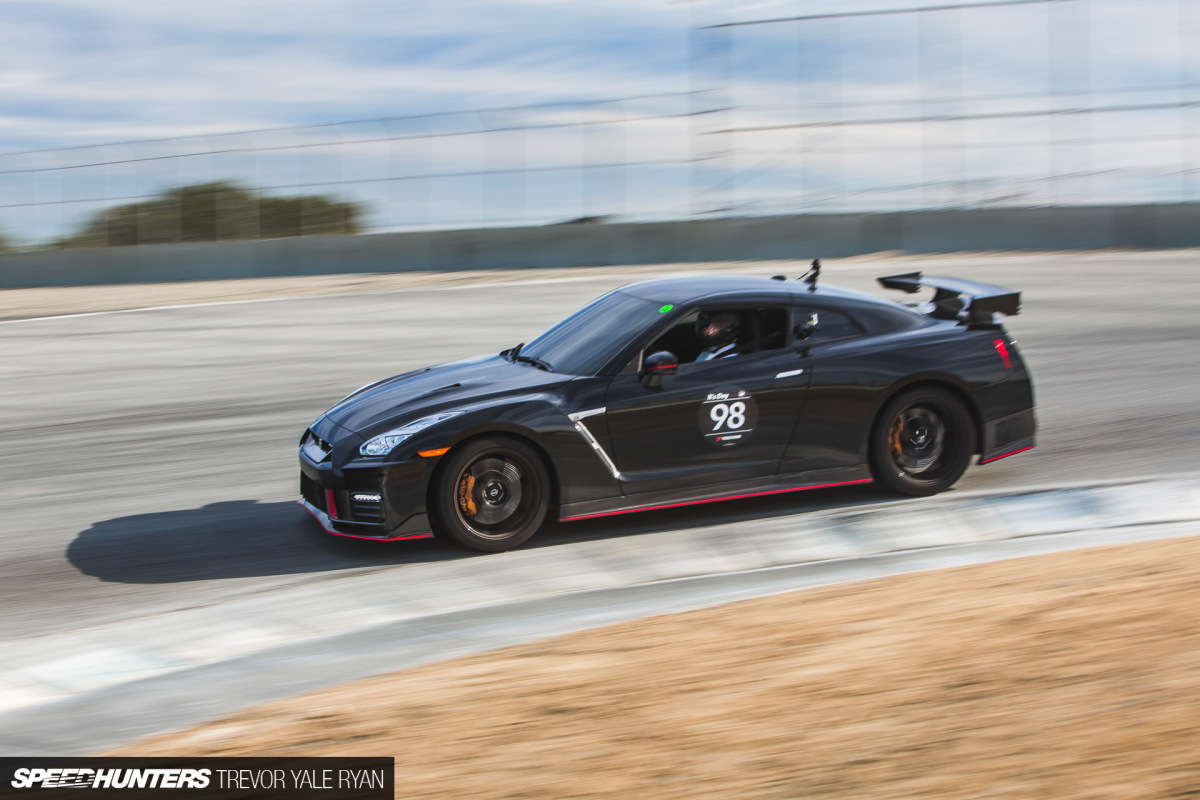 Again, a warm thanks to NCRC and Skyline Syndicate for putting this together and helping me around the circuit for to see these proper Japanese sports cars being put through their paces.
I can't wait to see what's in store for next year.
Trevor Yale Ryan
Instagram: tyrphoto
TYRphoto.com
Cutting Room Floor