Saturn was the god of dissolution, the dismissal of an official body or partnership. Well, this Sky is certainly a cessation of typical GM swapping because there is no GM engine under its hood.
There are usually two trains of thought when it comes to engine swapping the Kappa chassis: you swap in the LNF 2.0-liter Ecotec Turbo from the Saturn Sky Red Line or Pontiac Solstice GXP, or drop a LS-based V8 into it. Paul Clark decided to go against the norm and install another legendary engine that makes immense power – the venerable Toyota 2JZ-GTE. This is the non-VVTi version, so it doesn't have the variable timing gear on the intake camshaft.
Uncommon Swap, At Least For The Sky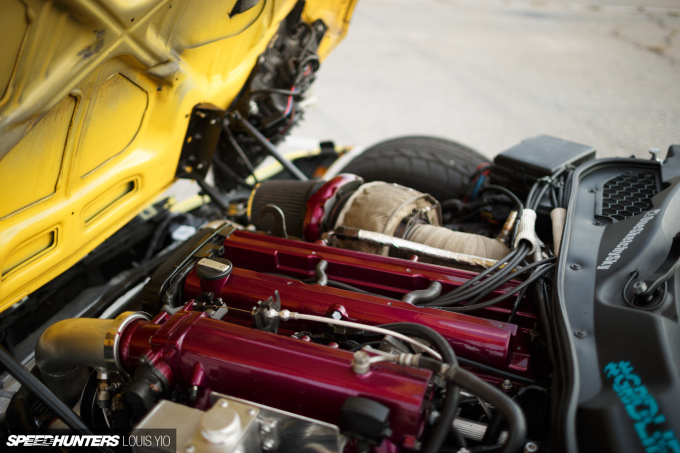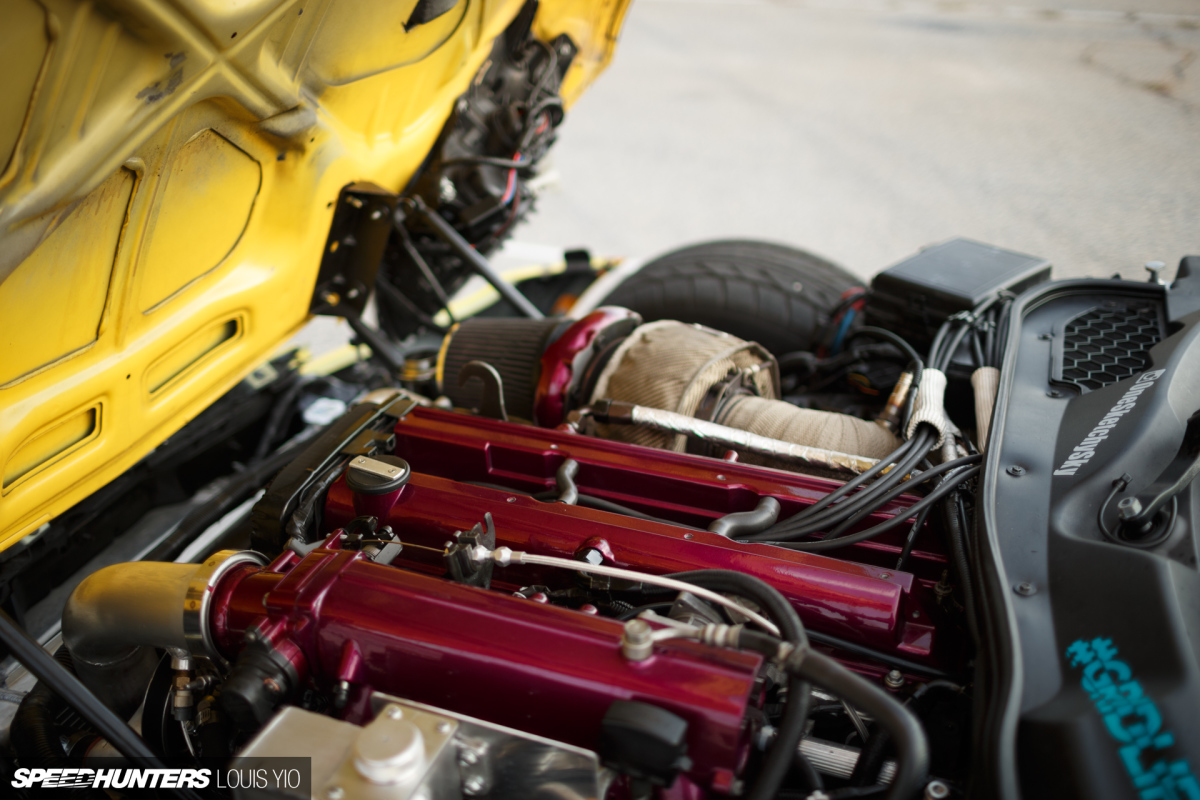 Once he had his hands on it from his Florida importer, Paul began to modify the engine. He wanted to do the swap once and be done, so out went stock parts and in went ARP head, rod, and crank bolts. The turbo and fuel system were replaced with a new aluminum fuel rail with 2000cc/min injectors to match the 66mm BorgWarner turbocharger. Since it needed a bigger exhaust down pipe, a four-inch custom turbo-back exhaust was installed. The car was doing great, but then the ECU became a brick and melted a piston.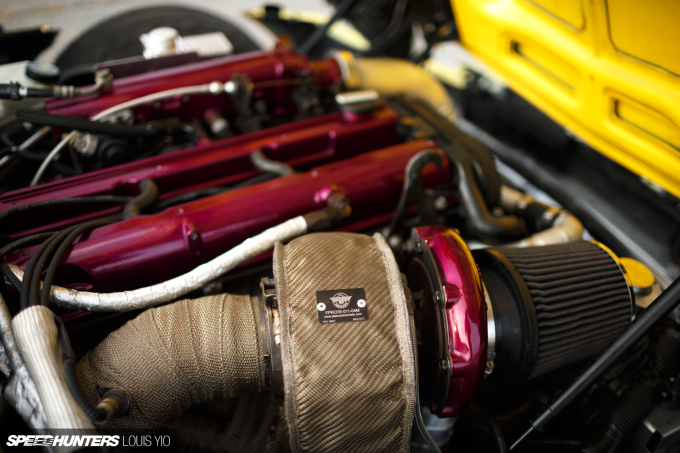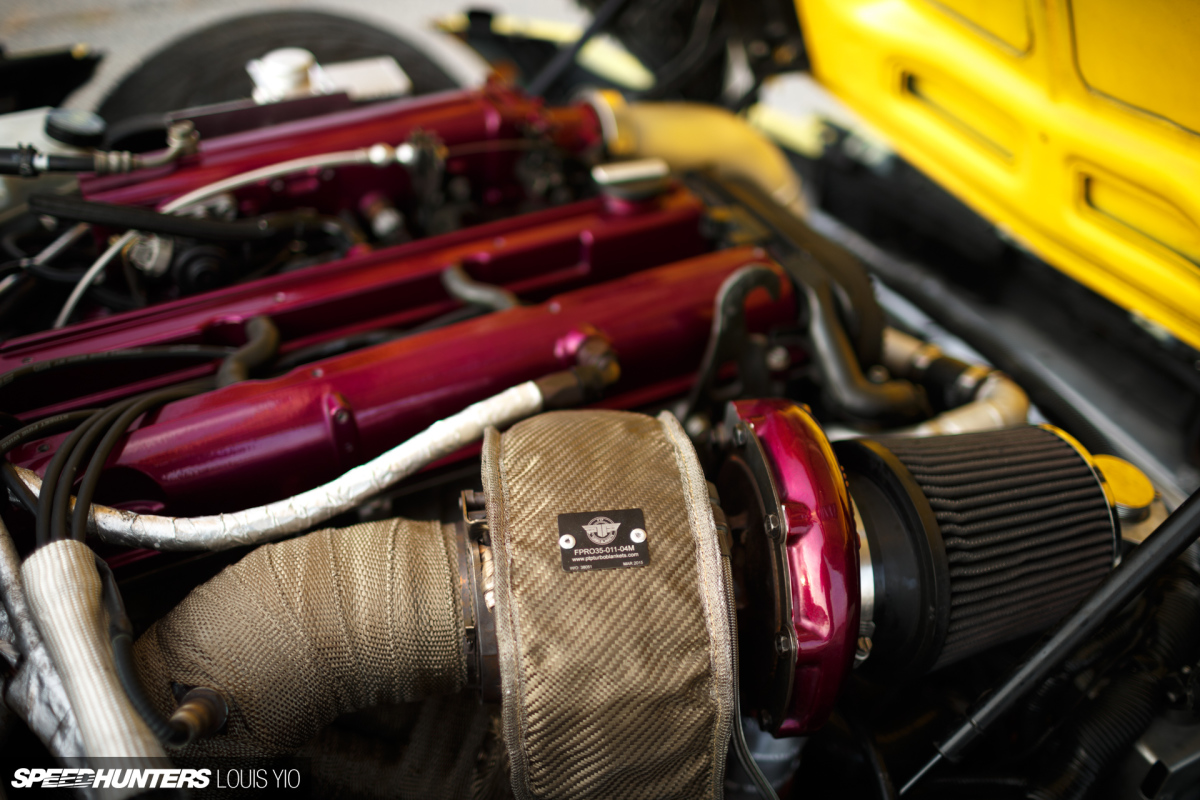 Undeterred, the engine came back out and a new set of forged pistons from Diamond Racing Pistons went in with Brian Crower rods for a 10.0:1 compression ratio, King Bearings keeping things spinning properly. A pair of GSC Power-Division S1 camshafts were also swapped in.
With a ProEFI 128 as his new full-standalone ECU, Paul can run the engine with E85, control the dual Walbro 450lph fuel pumps, and there are other features to make running future quarter- and half-mile events with minimal turbo lag at take off thanks to anti-lag functionality.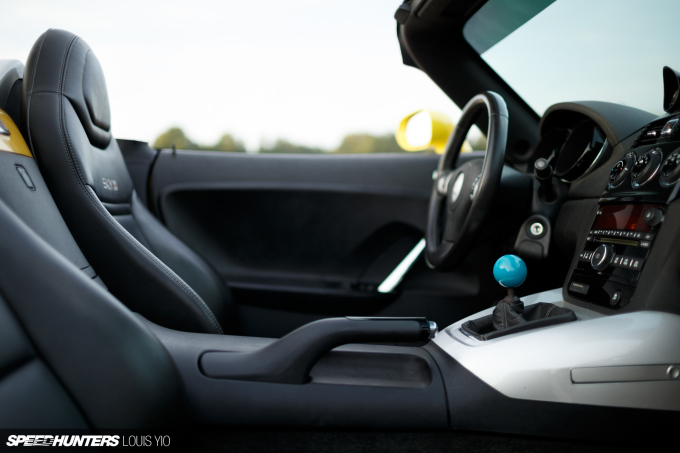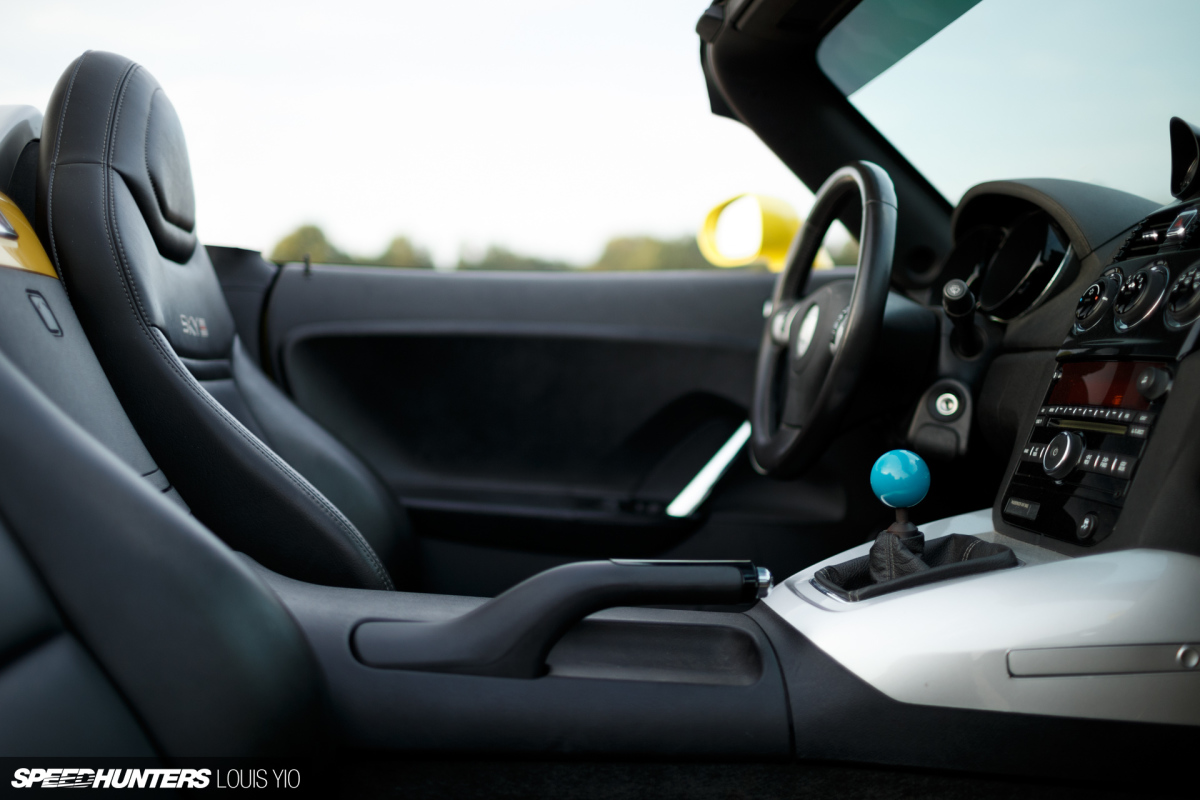 Interestingly, the Sky retains its original Aisin AR5 transmission with its 3.75 first, 2.26 second, 1.51 third, 1.00 fourth, and 0.73 overdrive ratios. The Toyota R154, by comparison, is 3.251, 1.955, 1.310, 1.00, and 0.753. The AR5 would give better acceleration until fourth where they begin to equal out – on paper, anyhow. The other interesting revelation from Paul is that the MA5 and R154 are the same, but when you remember that the R-family of transmissions were also built by Aisin under the AR family, it makes sense. The R154 is just a Toyota-badged MA5 which is the Aisin AR5. With a Toyota bell-housing and clutch fork working with the ACT Xtreme pressure plate, the six-puck ceramic disc was able to spin the GM input shaft. This also means the driveshaft, differential, and axles are also all stock Sky parts.
Understated With Subtle Style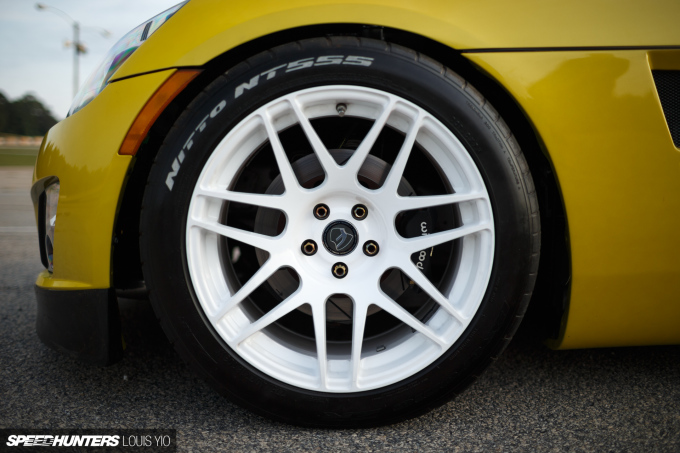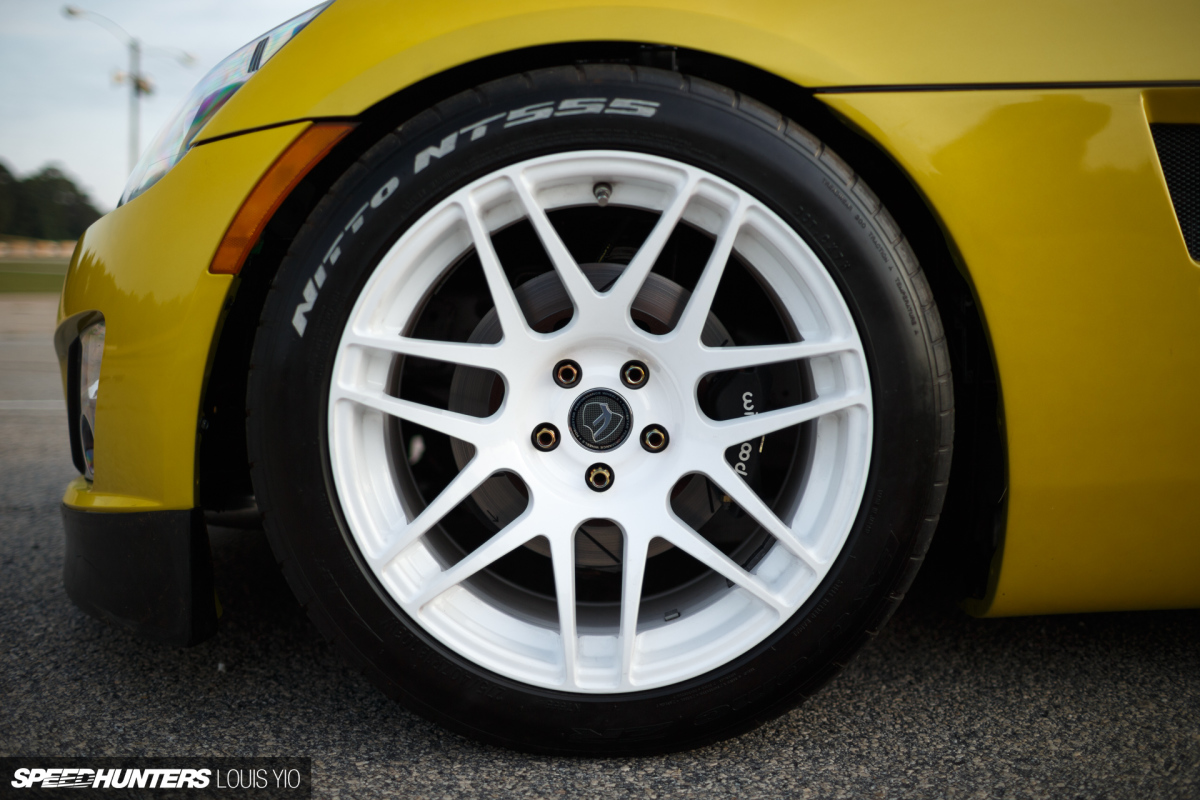 The beauty of this car is that it doesn't stand out, well, other than being a Saturn Sky. At first blush, you probably wouldn't even look at it funny; then you start to notice the Luma Sport rear flares straight from Germany, fitted because the Forgestar F14 18×10-inch wheels and 275/40R18 Nitto NT555 tires all around poke out in the rear. Then you look between the spokes of the front wheels and see the Wilwood 4-piston calipers with custom floating rotors that get this Sky stopped like lightning.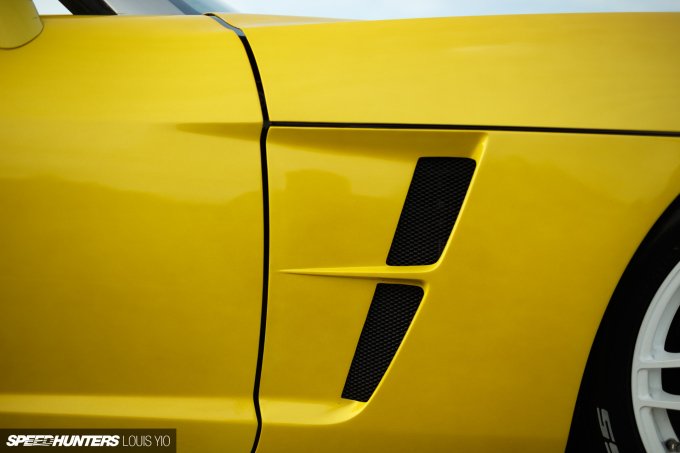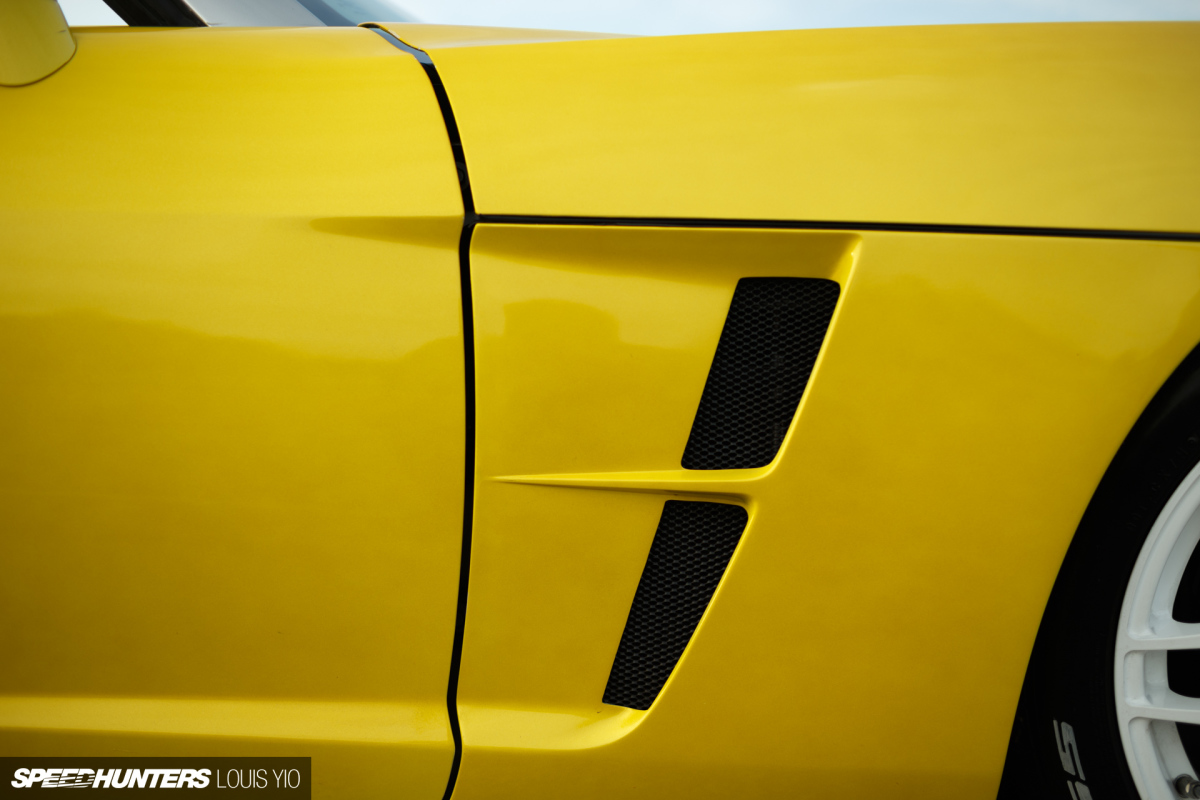 Looking up to the front fenders, you realize those aren't stock, either; they're custom-made items by Norm's Fiberglass Design Studio. The hood vents? From a Mustang, while the overall stance is achieved through a set of BC Racing coilovers. Inside, the original Sky interior remains except for one feature: the custom gauge pod with Prosport Premium Evo series gauges for engine vitals along with a tachometer and GPS speedometer.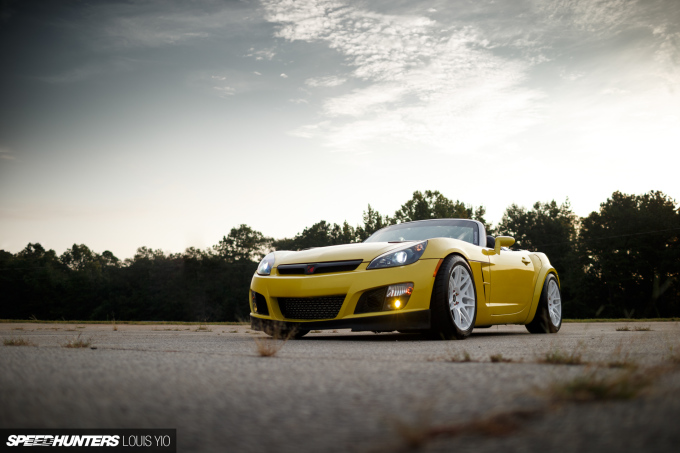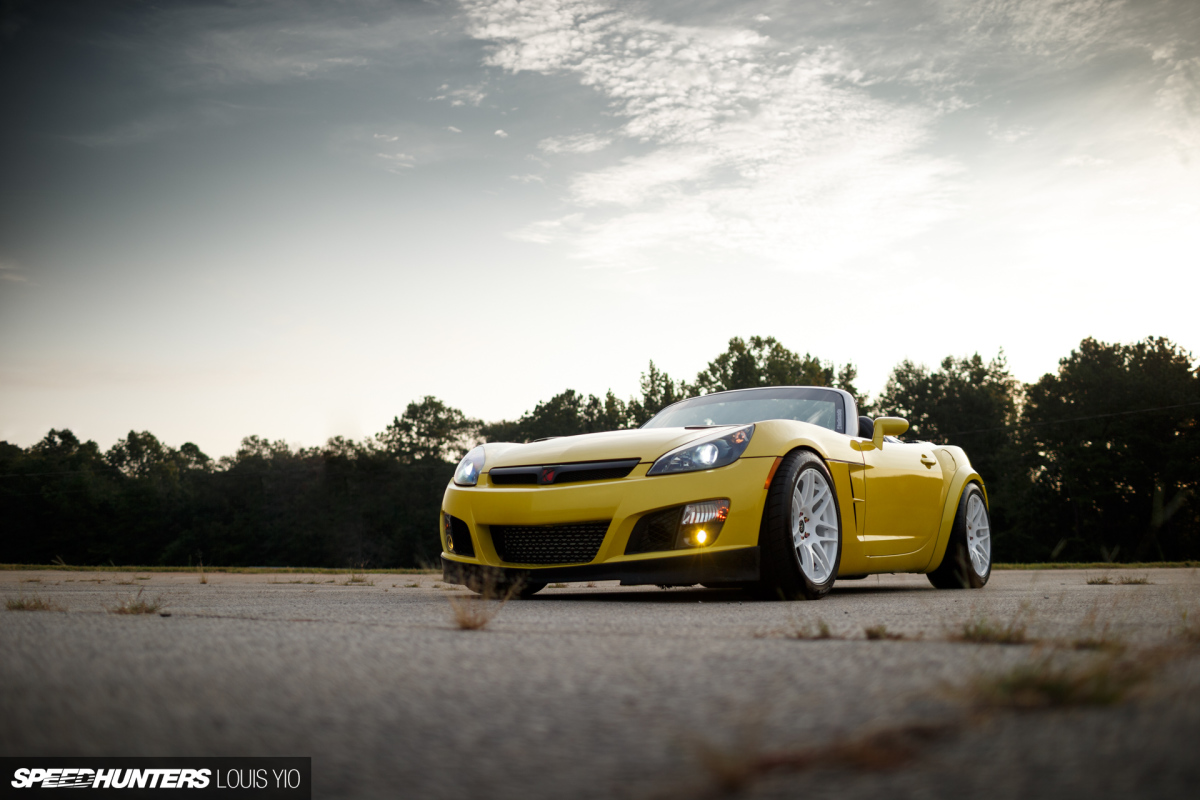 Plans are in the works for the next evolution of this Sky: Paul wants to go half-mile racing, so will add racing seats, a roll cage, and a Ford 8.8-inch IRS swap. The Ford 8.8 is a popular swap to use for both IRS and solid axle because the 8.8 ring and pinion are the same, and Ford used it on nearly everything.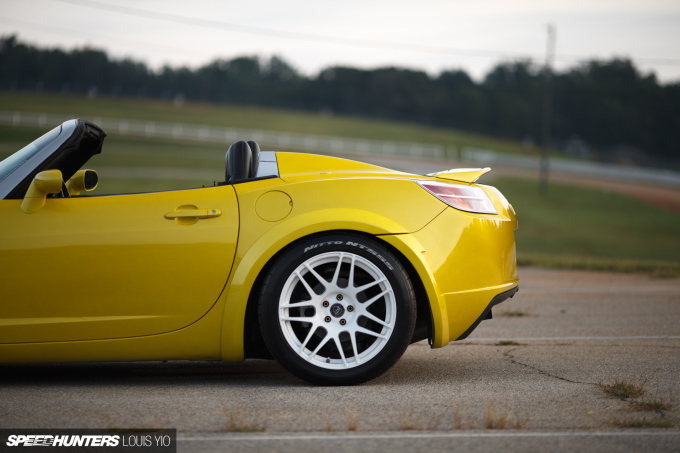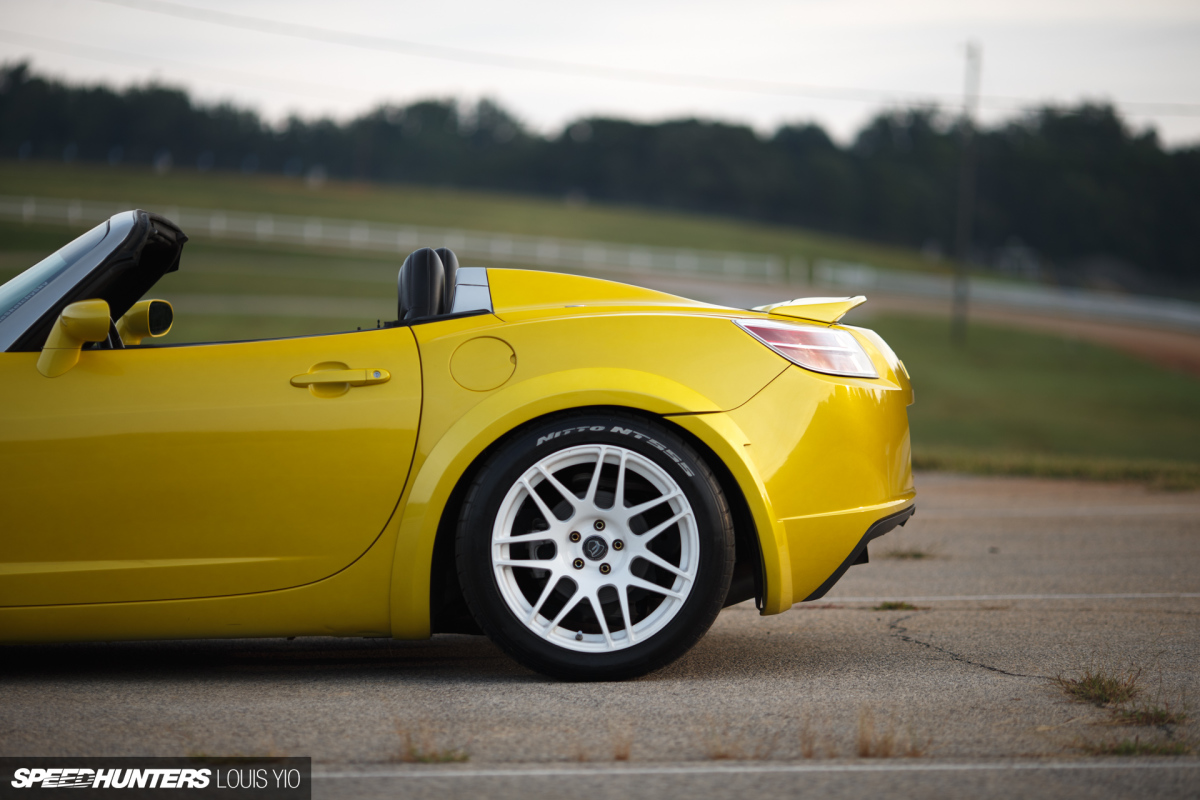 This not only makes ring and pinion choices cheaper, but locating one is as easy as getting to a junkyard, pulling it out, and then finding something to put it in. Want more axle strength? The axle carrier (the part inside the differential where the spider gears live and axles attach to) can also be swapped out for a 31-spline equivalent from either a solid axle or IRS Explorer, but putting one into the Sky would require some fabrication.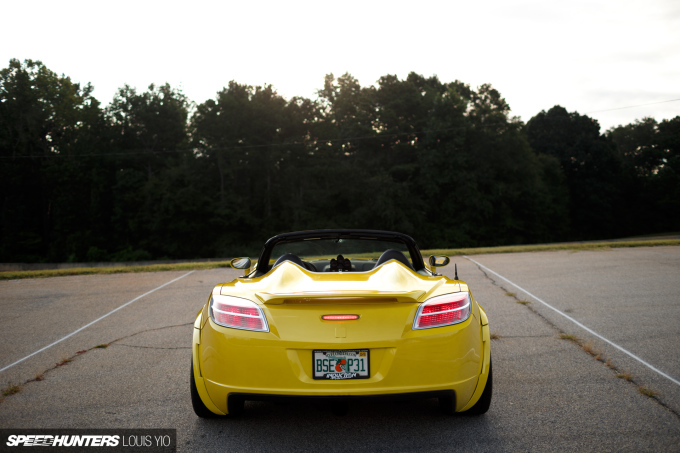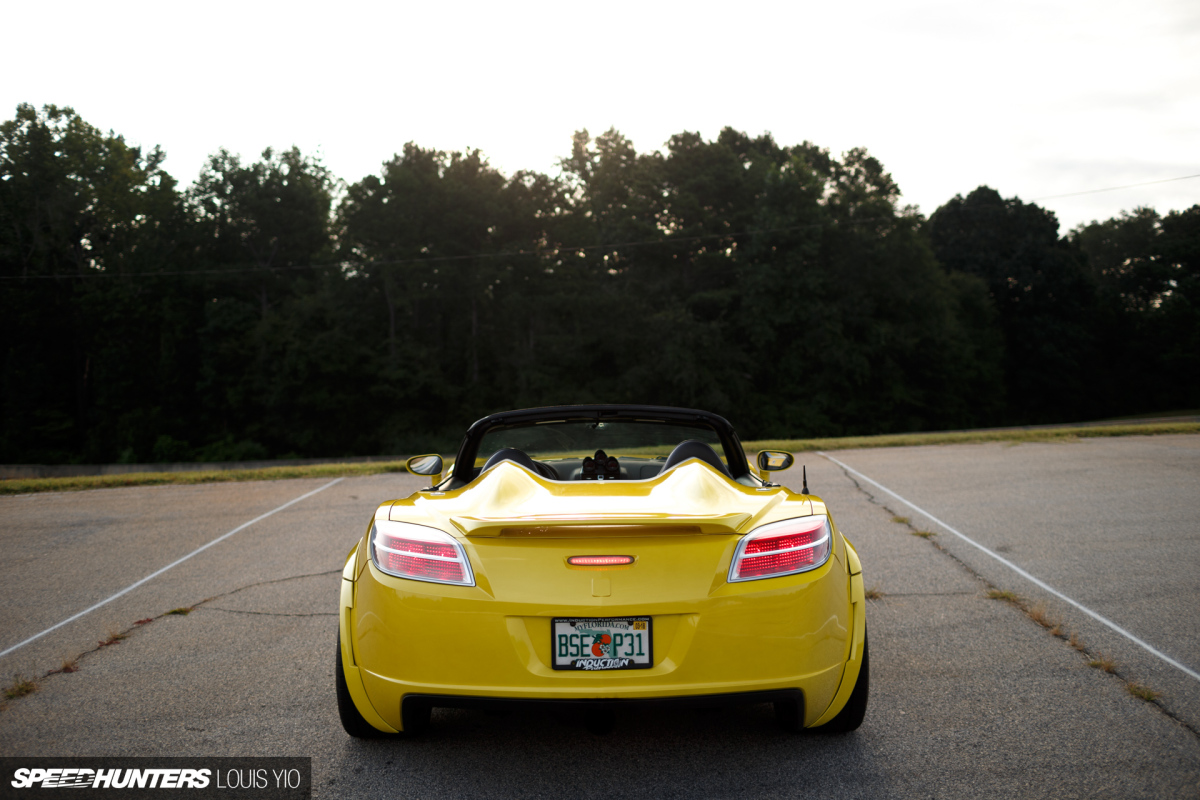 When it was released, the Saturn Sky and all the Kappa-chassis cars were a sign that GM was trying to be sporty and keep up with the likes of the Mazda Miata and Honda S2000. When Saturn and Pontiac died, so did the Kappa platform and the amazing ideas that were coming down the pipe from GM. However, owners like Paul Clark show that these cars remain alive and well all these years later.
Words by Justin Banner
Instagram: jb27tt
Facebook: racerbanner
Twitter: RacerBanner
Photos by Louis Yio
louis@speedhunters.com
Instagram: lusciousy
Cutting Room Floor