The Real Deal
I'm absolutely convinced that Russell Rosales' 1969 Nova is one of the coolest cars terrorizing the streets of California. After going for a ride, there is no doubt of this in my mind whatsoever.
This car is not a period-correct recreation of an old school racer; it's not some sort of replica throwback to a high-horsepower monster, nor is it a nostalgia build meant to make you all warm and fuzzy. No, this Nova is a straight-up, legit 10-second '70s drag car.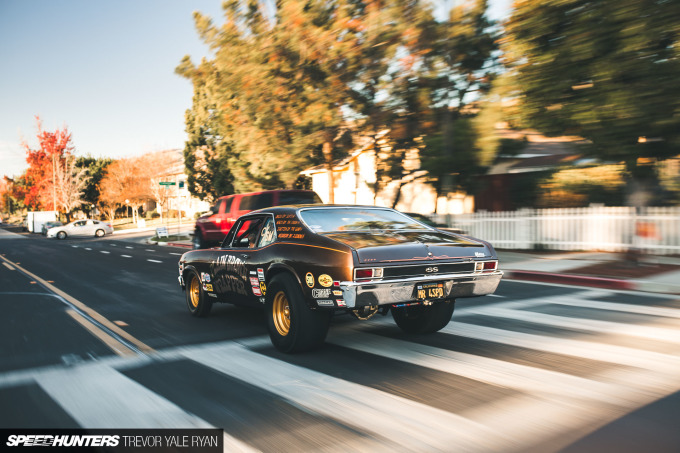 It hasn't changed a bit in over 40 years and not only that, it's registered for the street. The motor positively screams as you move through first and second gear, which are shifts that happen quite quickly due to a 6.17:1 ratio spool in the rear end.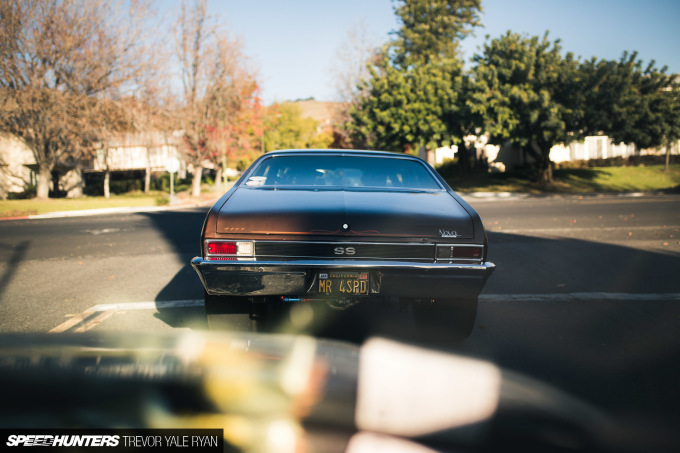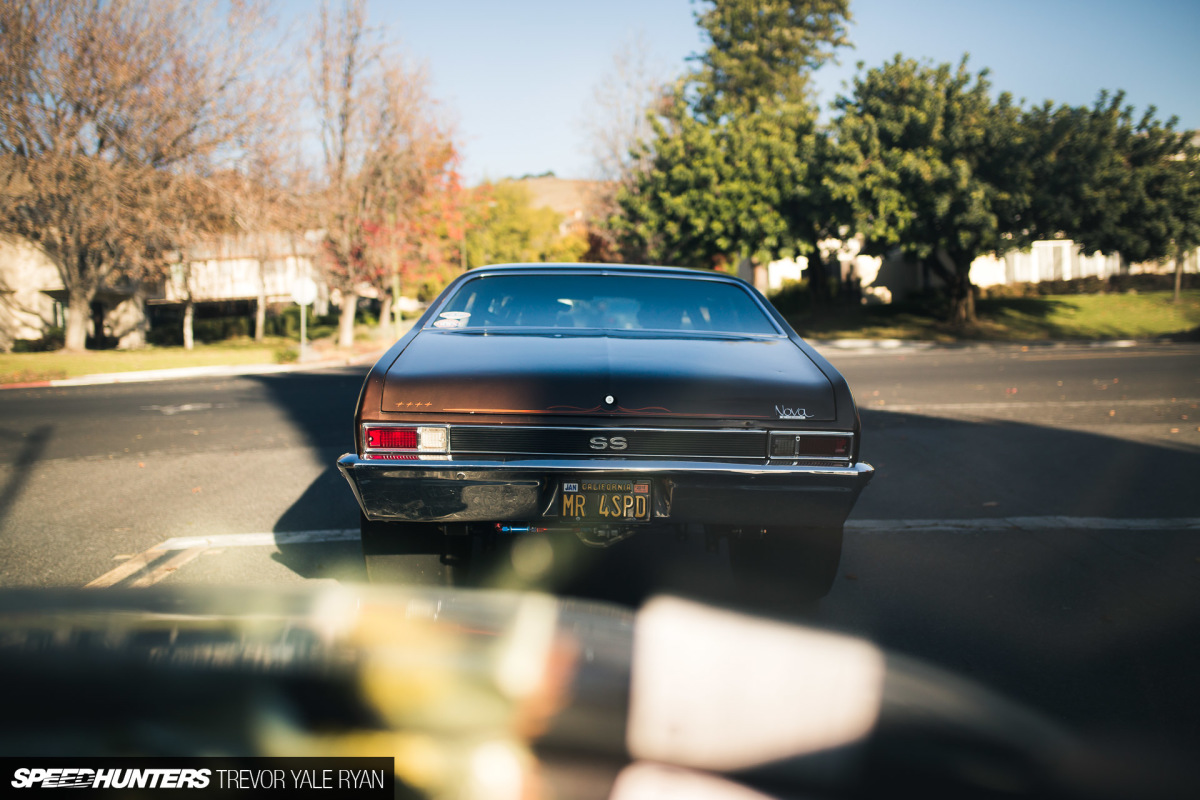 The unmistakable howl from the differential certainly adds something to the experience as well, and by the time you move into third or fourth gear it sounds like the Chevy must be consuming other smaller cars to keep itself going.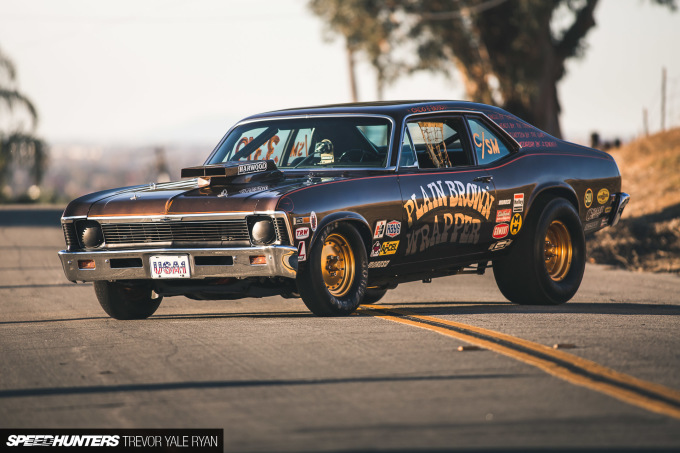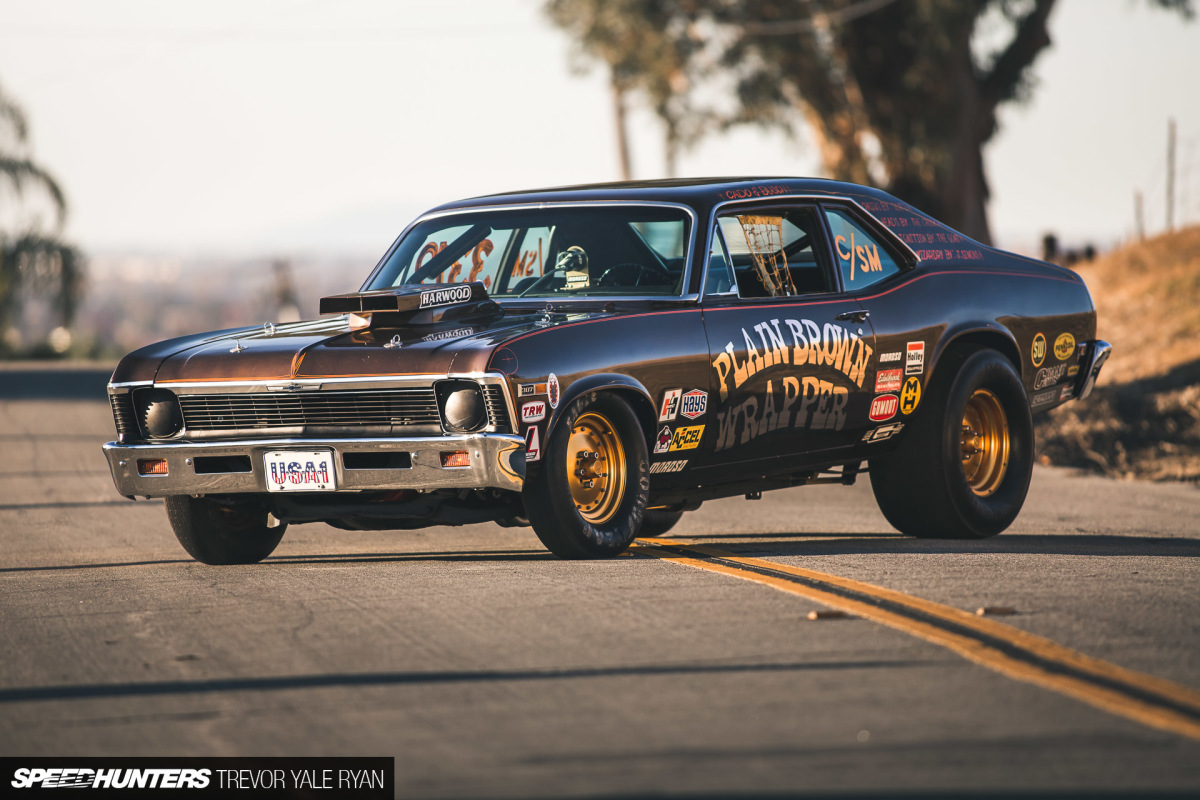 Seriously, it sounds as though the thing is about to tear itself apart, just banging and screaming down the road. Even at 'normal' speeds, Plain Brown Wrapper is an intense machine; there is no way to avoid the brutality. Riding shotgun in Russell's Nova is not something I'll soon forget.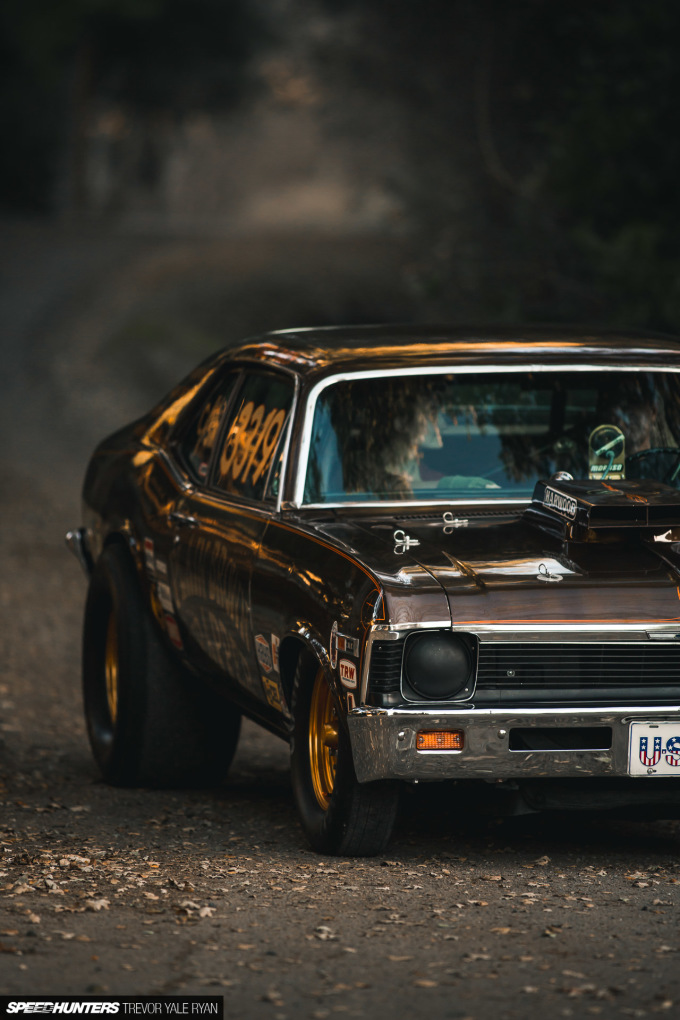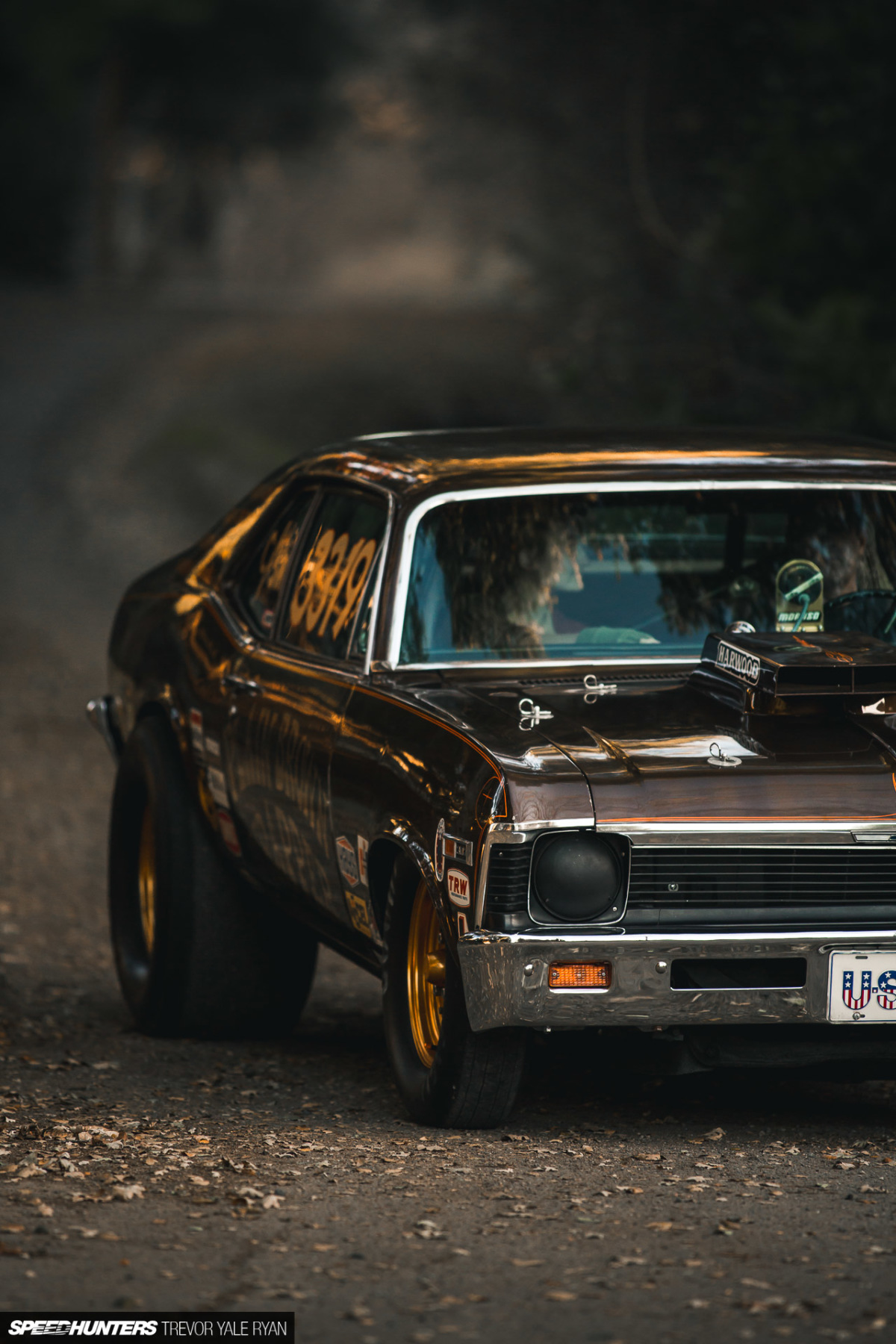 Of course, the story of this car goes all the way back to the late 1960s. Amazingly, Russell has done all the legwork to learn the story I'm about to share with you.
Back In '69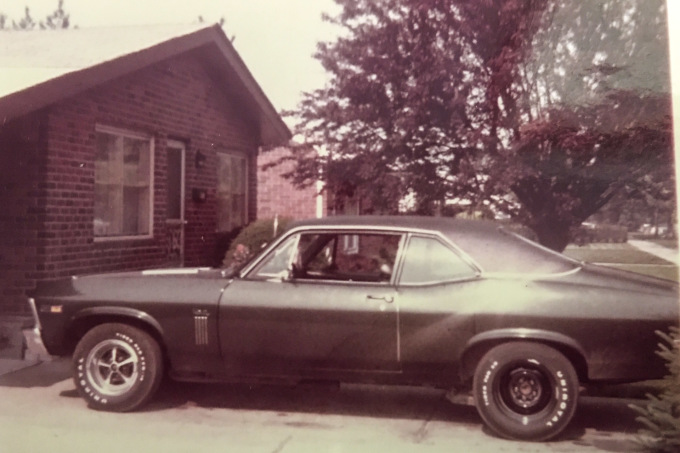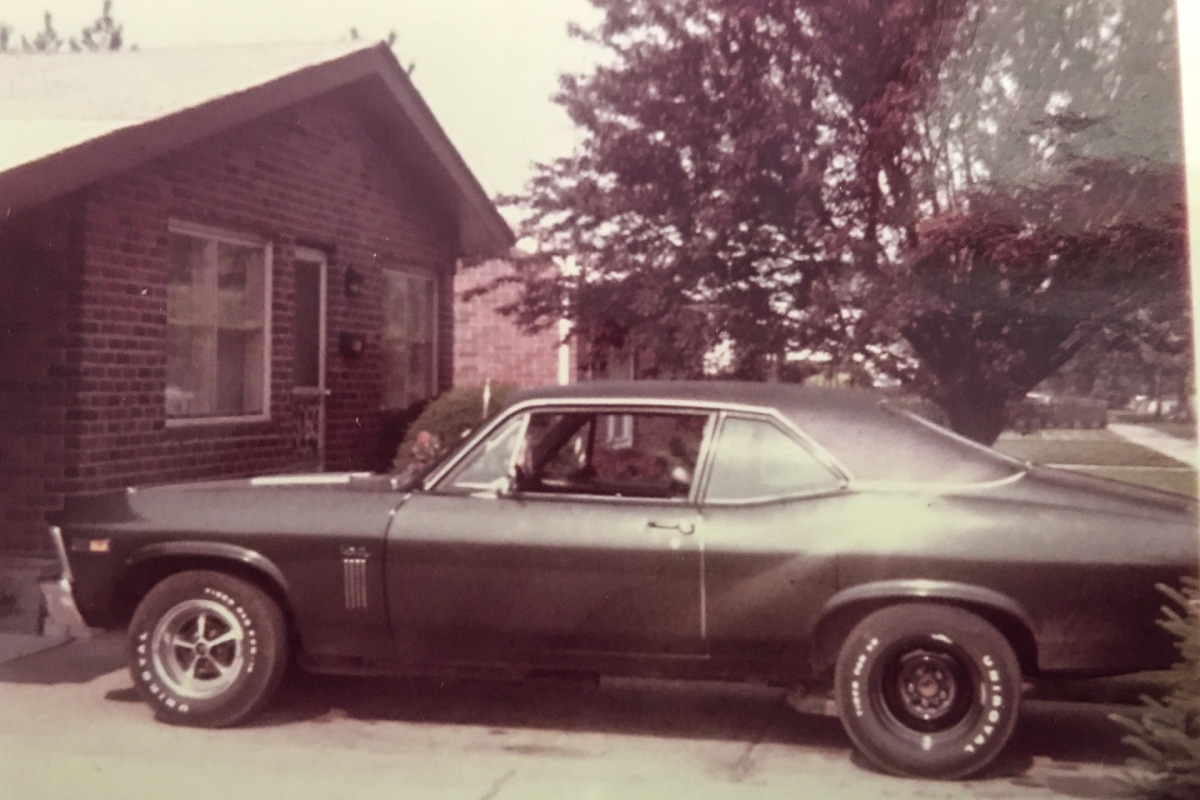 The original owner, Dale Cado, purchased this very Nova brand-spanking new in Dearborn, Michigan at Les Stanford Chevrolet. The photo above is one of several in this post that Russell passed on to me from Dale. The year was 1969, and the color was 'Fathom Green,' complete with a black vinyl top.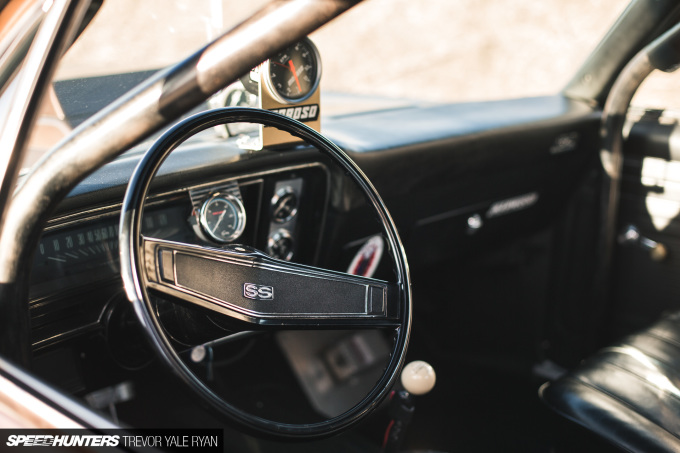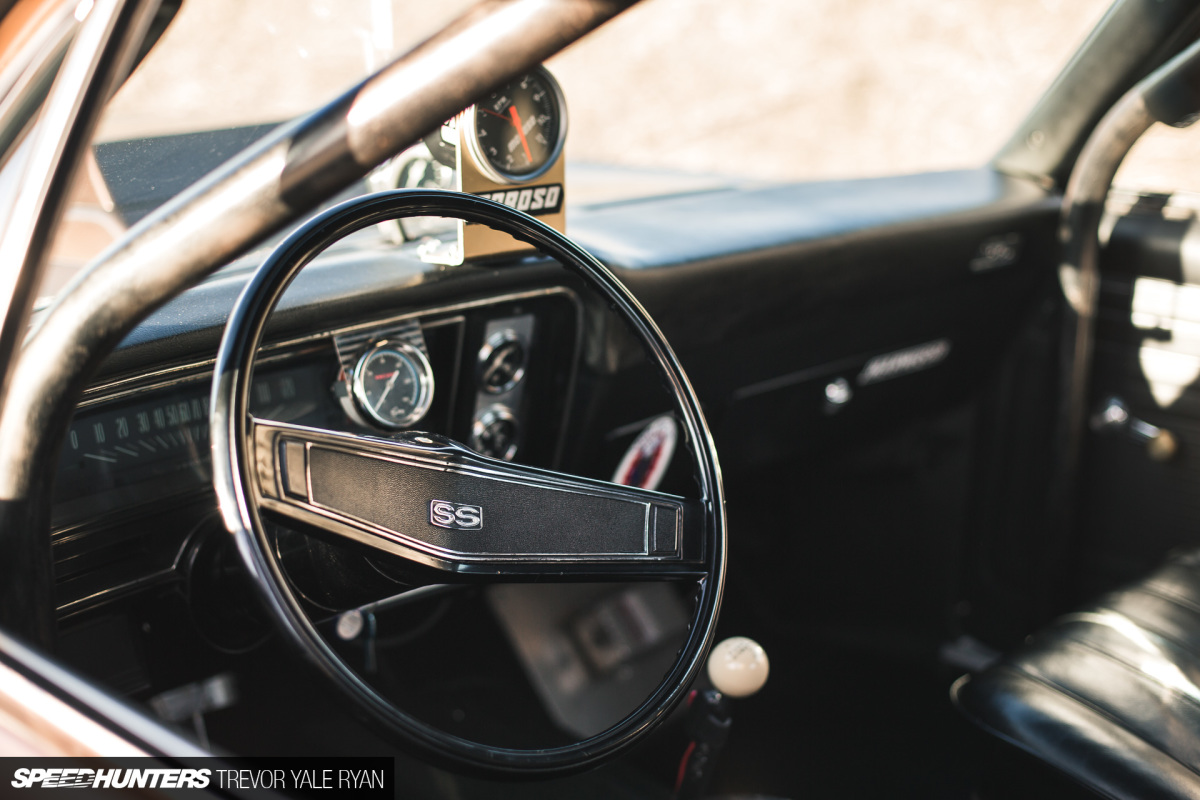 Dale's purchase was for the Super Sport version, topped off with a 4-speed manual. Even in stock trim, it's a little wild imagining these things as daily drivers, but of course that's exactly what it was back then.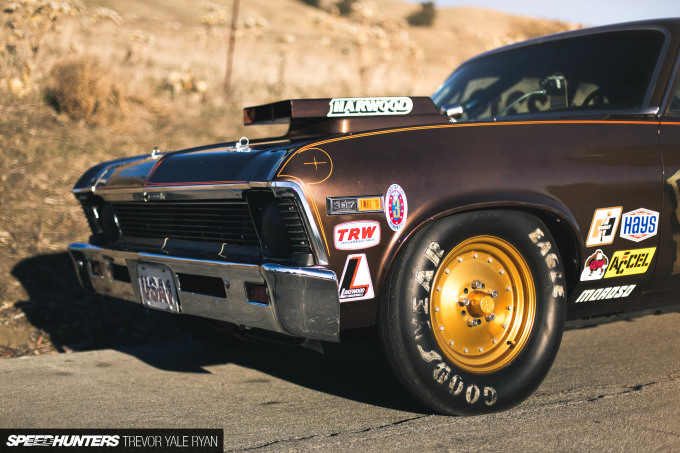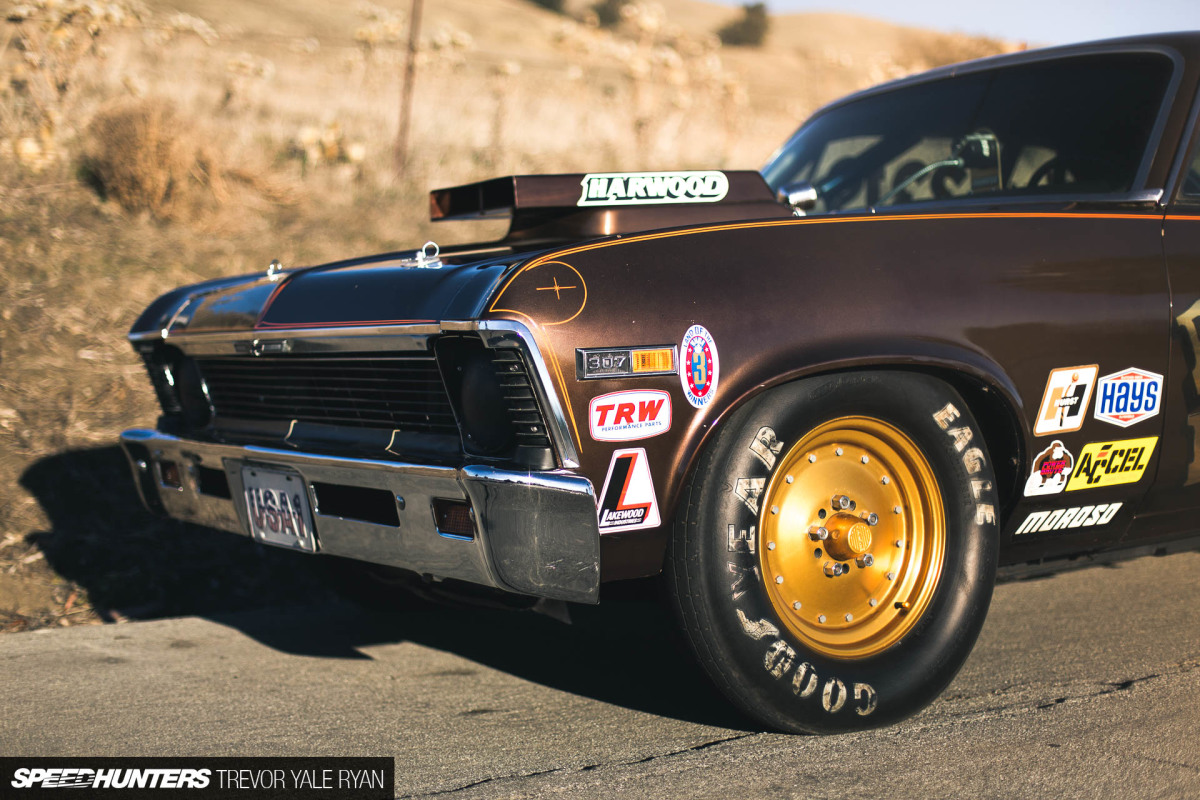 Dale drove the shiny green SS to high school, and dabbled in a bit of street racing. That didn't last long though, as it was only two years later that the car became a dedicated drag machine.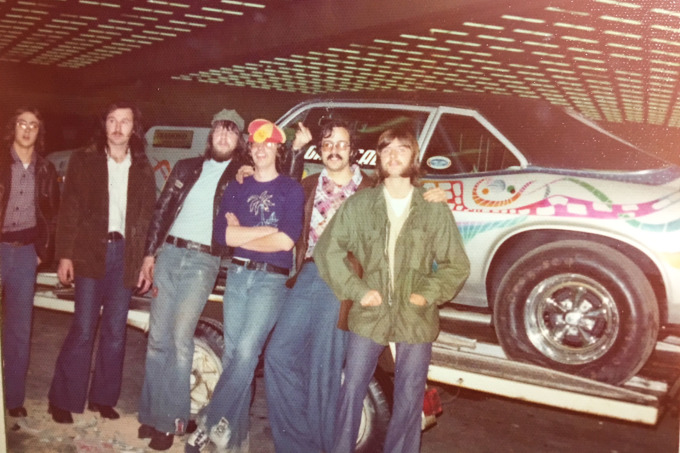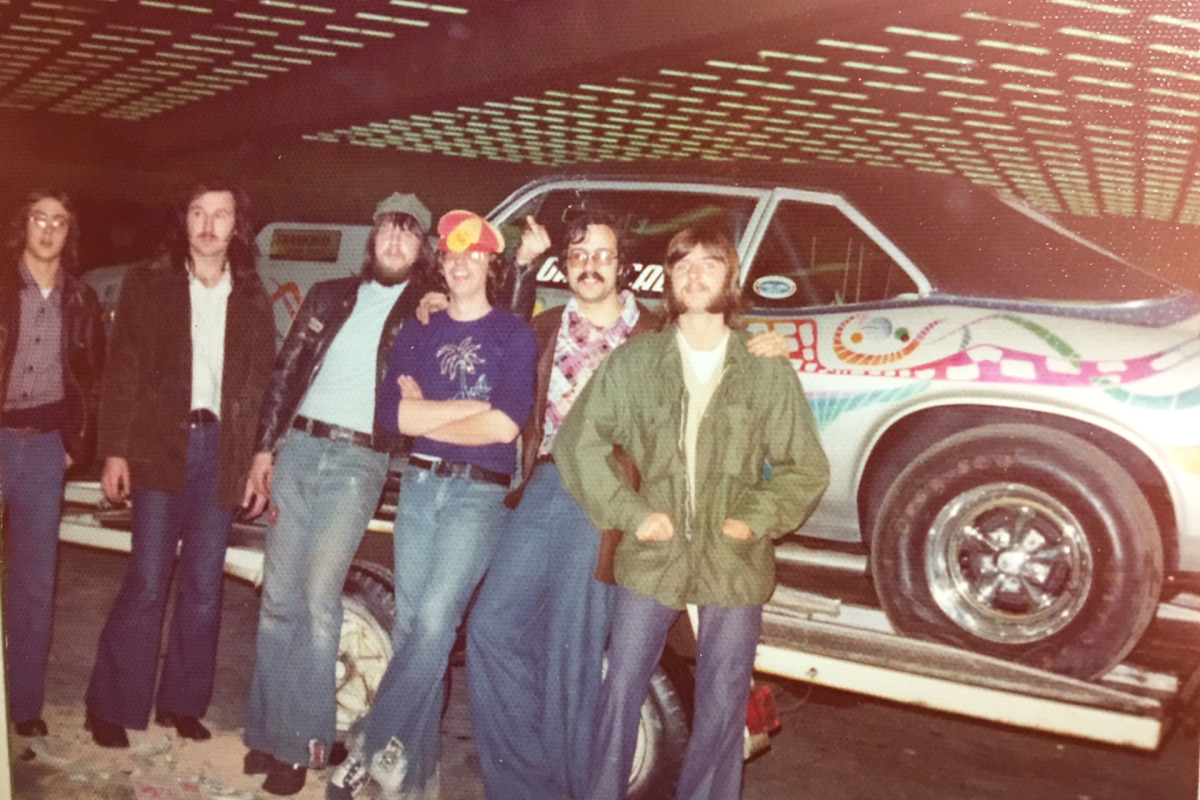 The Chevy received a very '70s and very psychedelic custom silver paint job, and along with it came a gang of groovy friends. They raced in the Modified Production class with a small block that was fed cool air straight through an old school tunnel ram.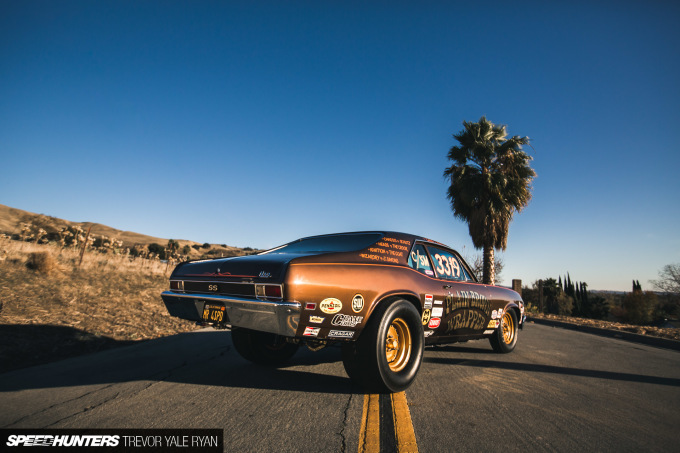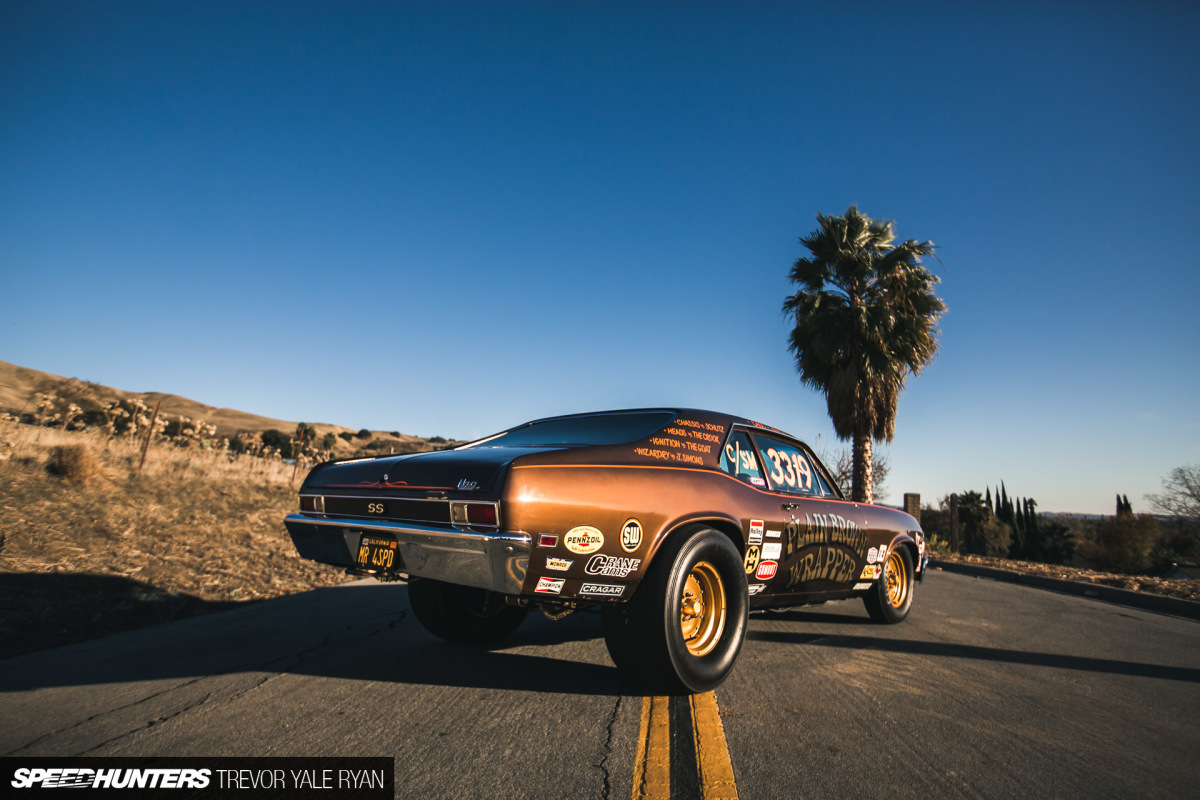 Then, in 1975, Dale ditched the crazy look for the classic brown hue that is still laid down on the car today. Along with the more serious paint job came a more serious class: C/SM, which I'm told is C Super-Modified.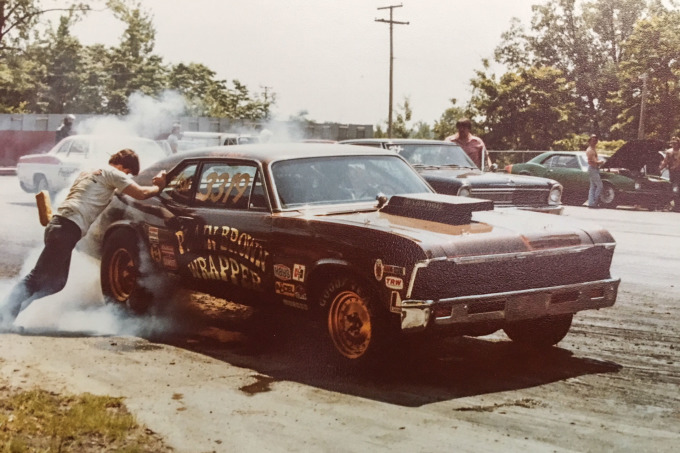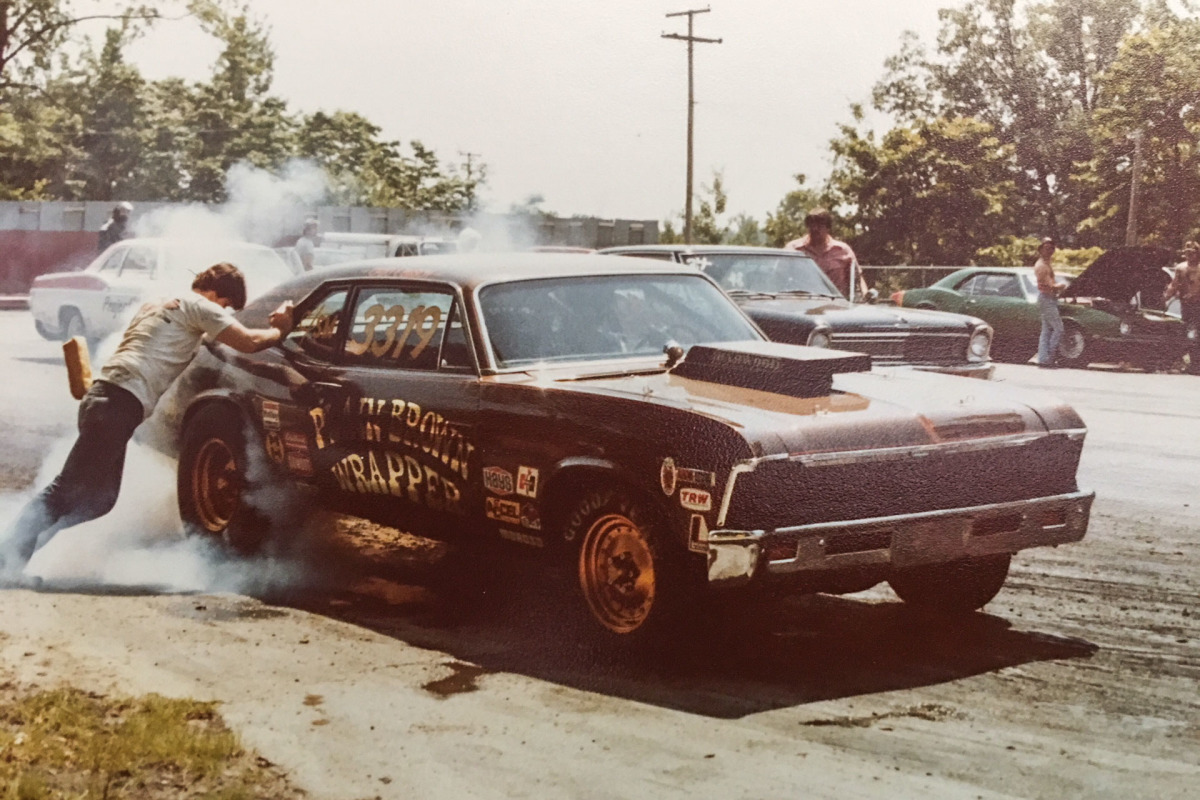 It was a consistent beast making mid-10 second pulls all over Michigan. Besides the motor, nothing about the car has changed since 1975.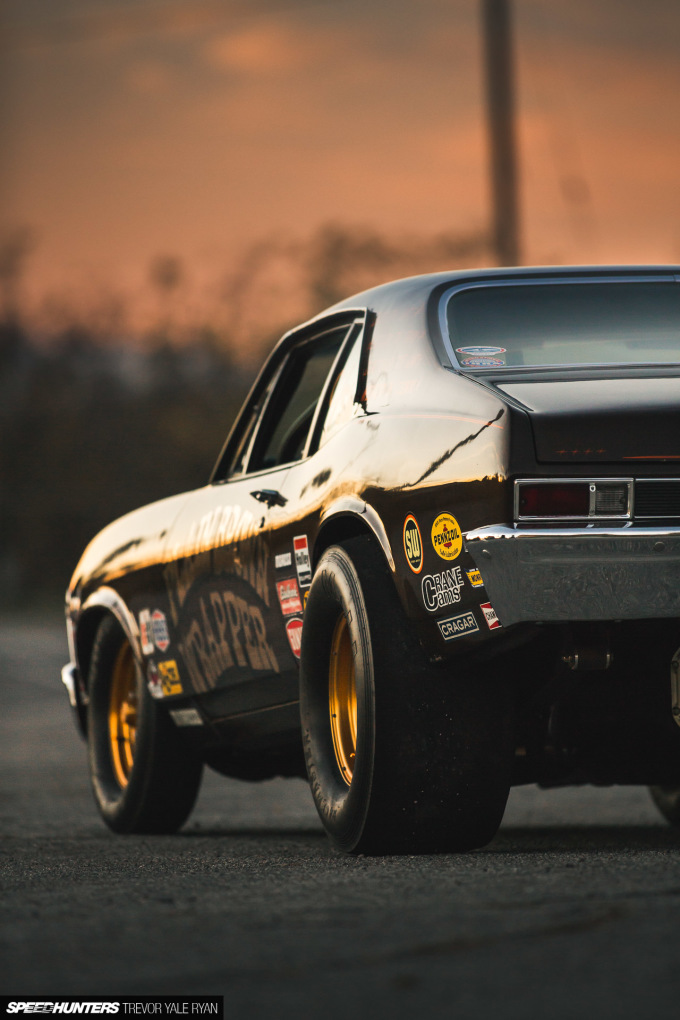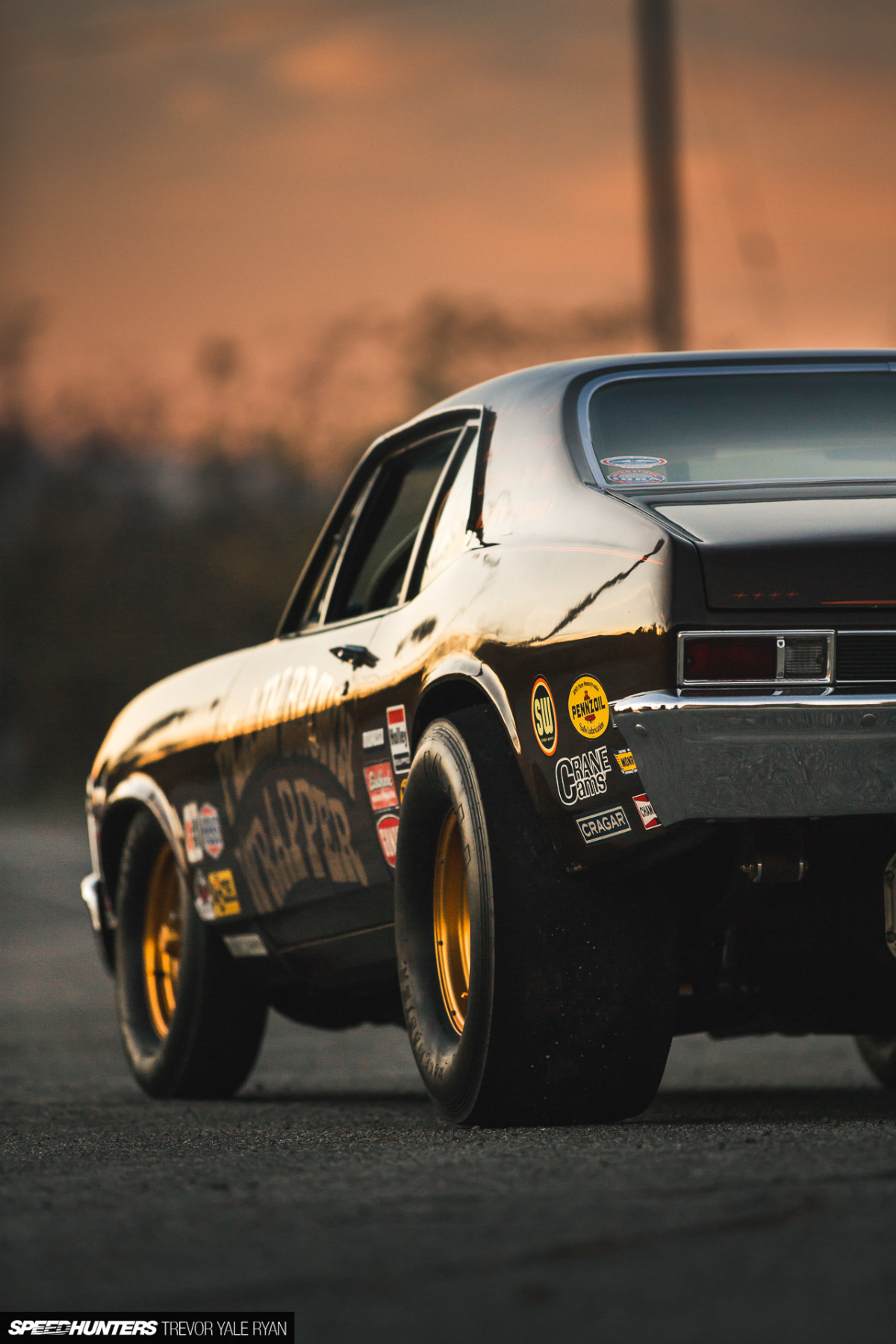 It still has that Dana 60 rear with those ridiculous (for the street) 6.17 gears, running on Harwood ladder bars and Moroso housing floaters. Basically, this thing is one sheared bolt or bushing away from the massive rear end taking off in its own direction.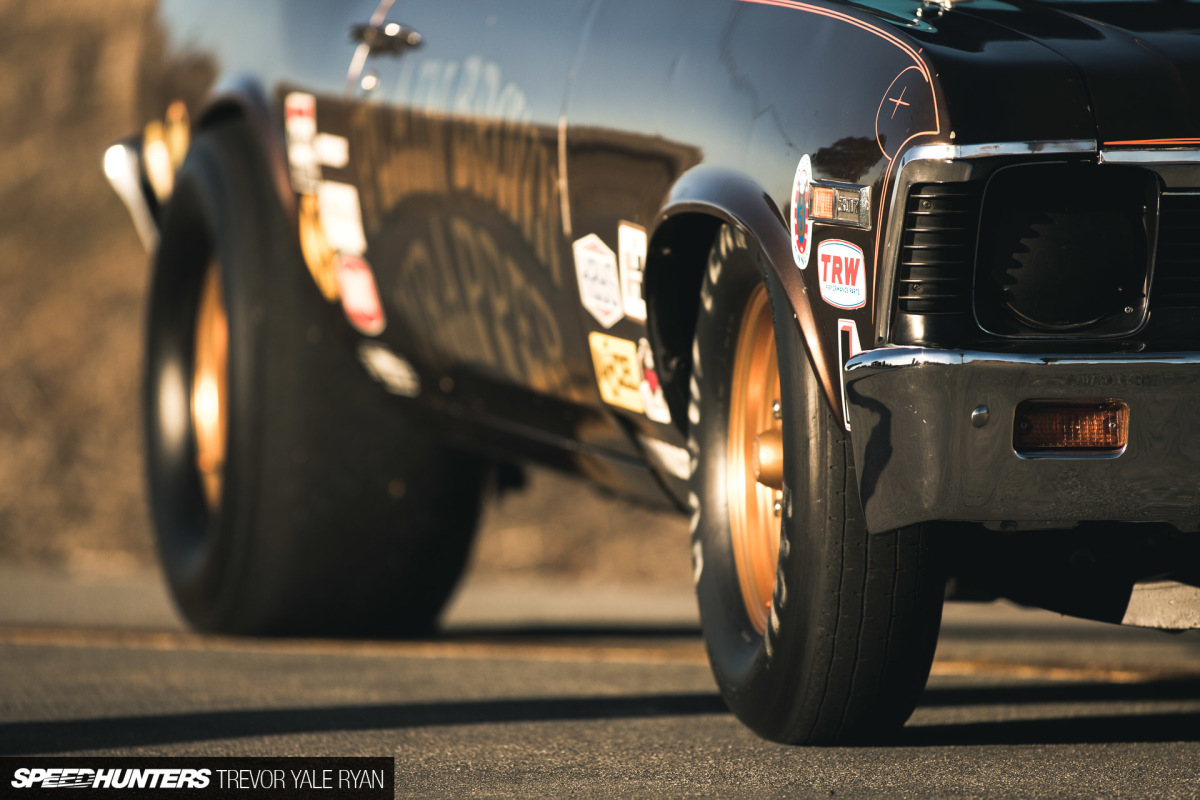 But that's how they liked it back in the day, and that's how Russell has kept it. He's also stuck with the true manual 4-speed to deliver the power to those incredibly enormous drag radials; it's an absolute blast to ride in.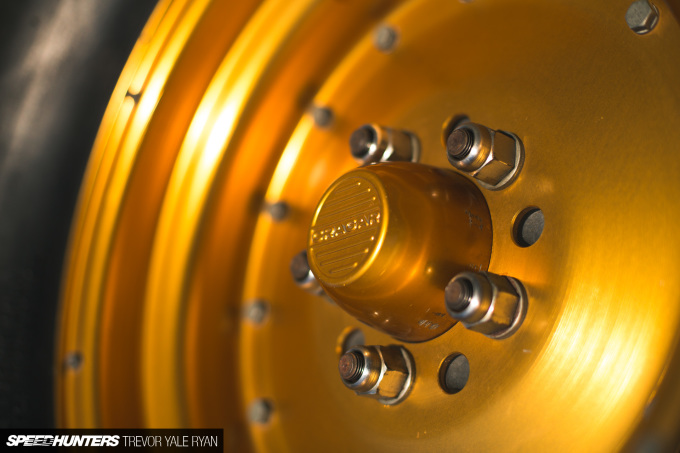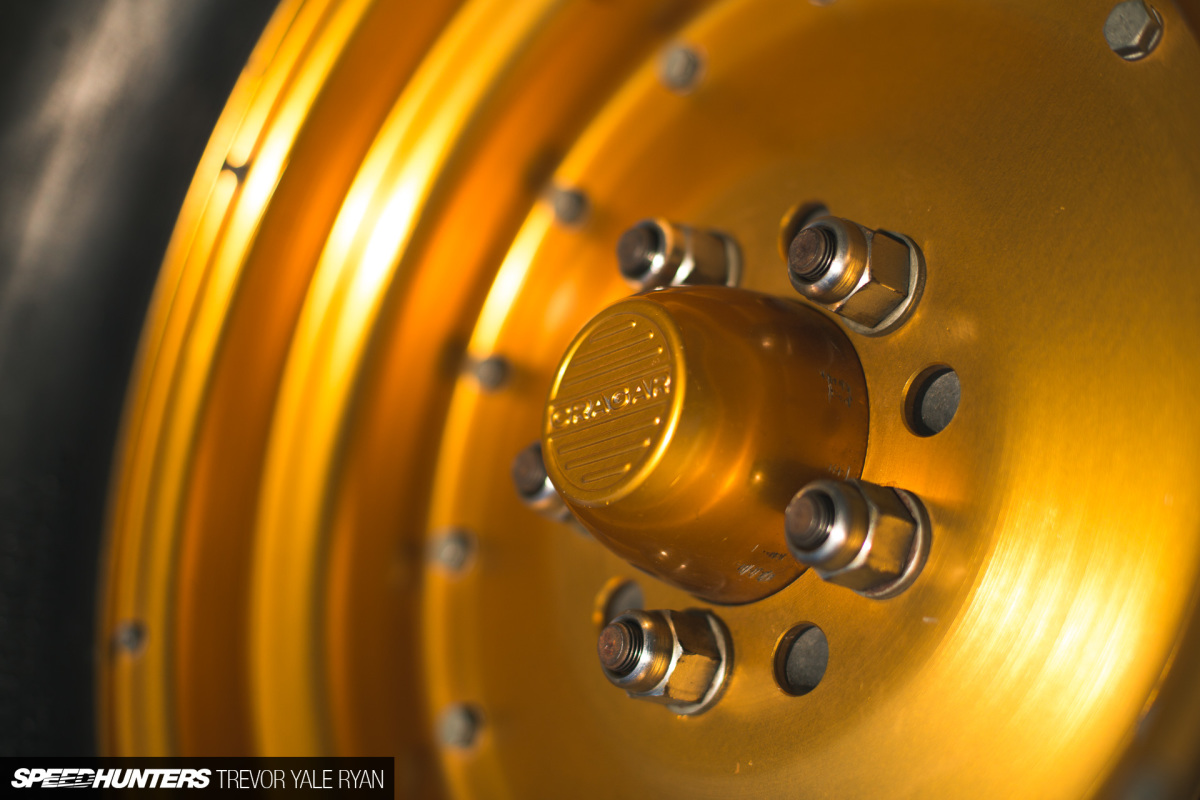 Just for the record, they're 15×10-inch Cragars with 13-inch wide vintage M&H Racemaster drag slicks out back, and narrow 15×3.5-inch wheels up front wrapped in proper old school Goodyear 710 front-runners.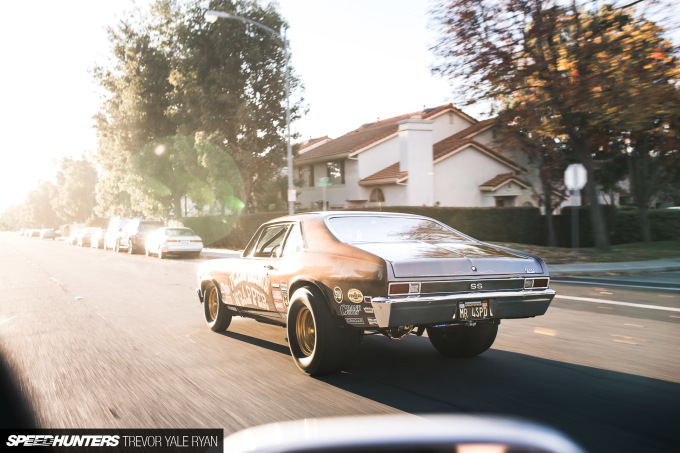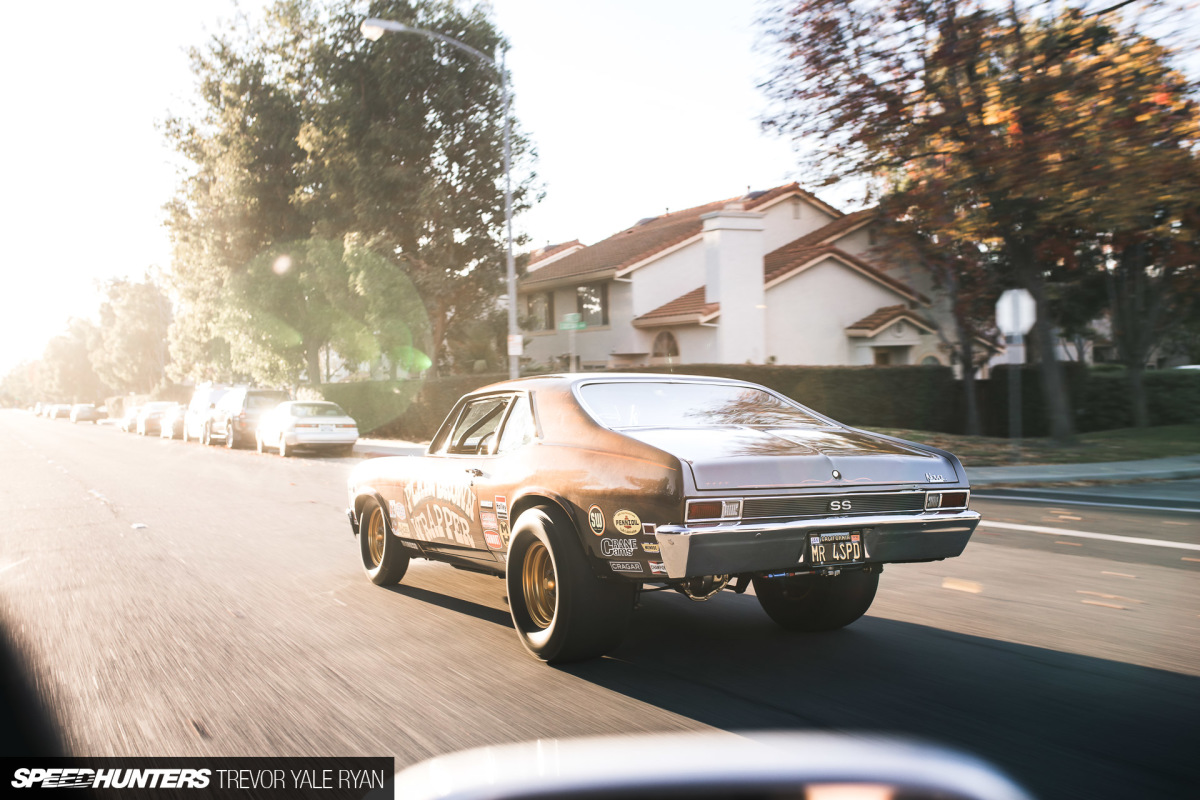 I can only imagine the sensation the loud pedal gives the driver.
On To The '80s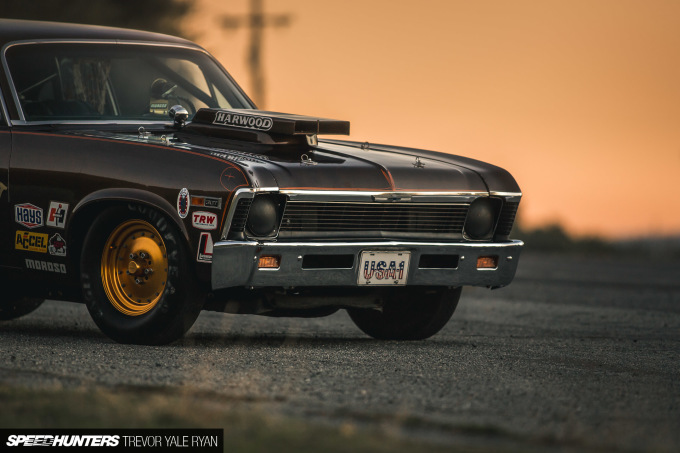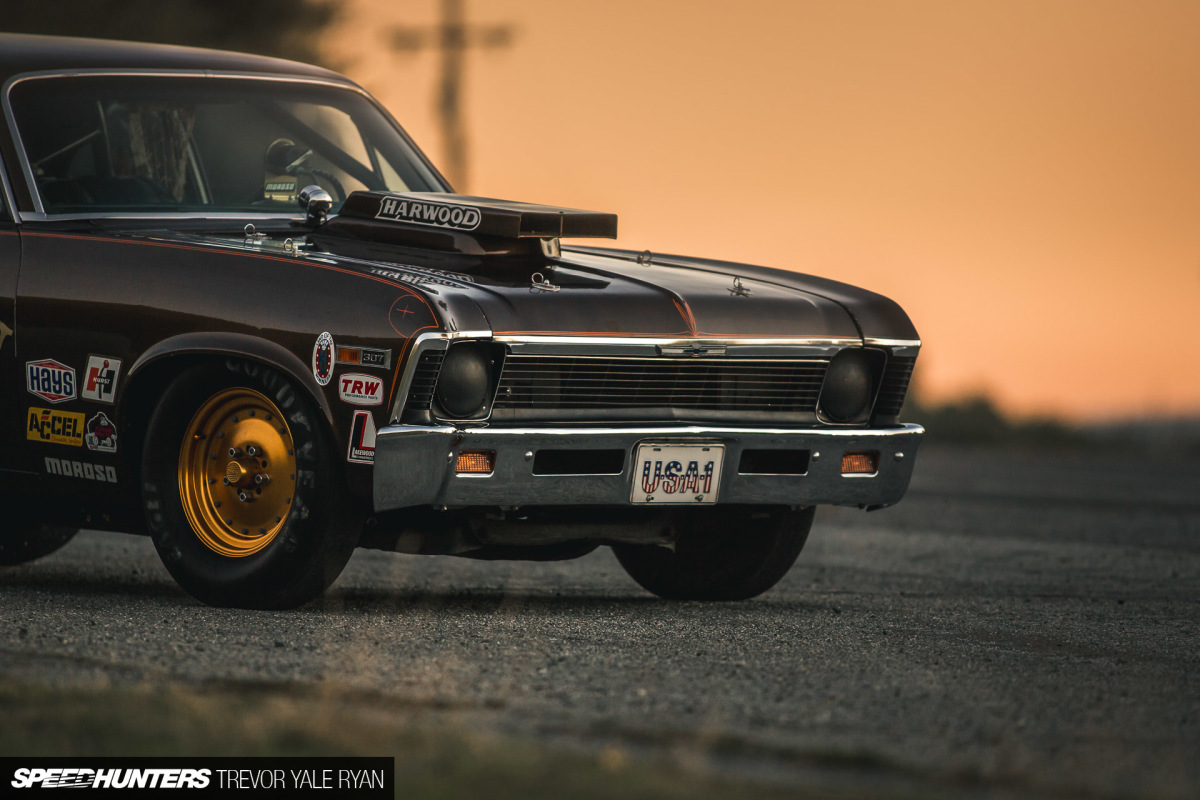 We all know that racing is expensive; any type of autosport, from drifting to Formula 1, costs serious money. It's all relative, of course, but any car being driven in anger seems to have a way prying into your wallet time and time again.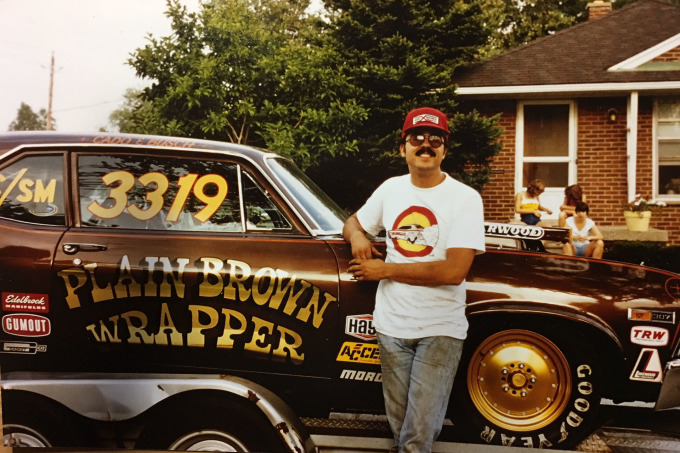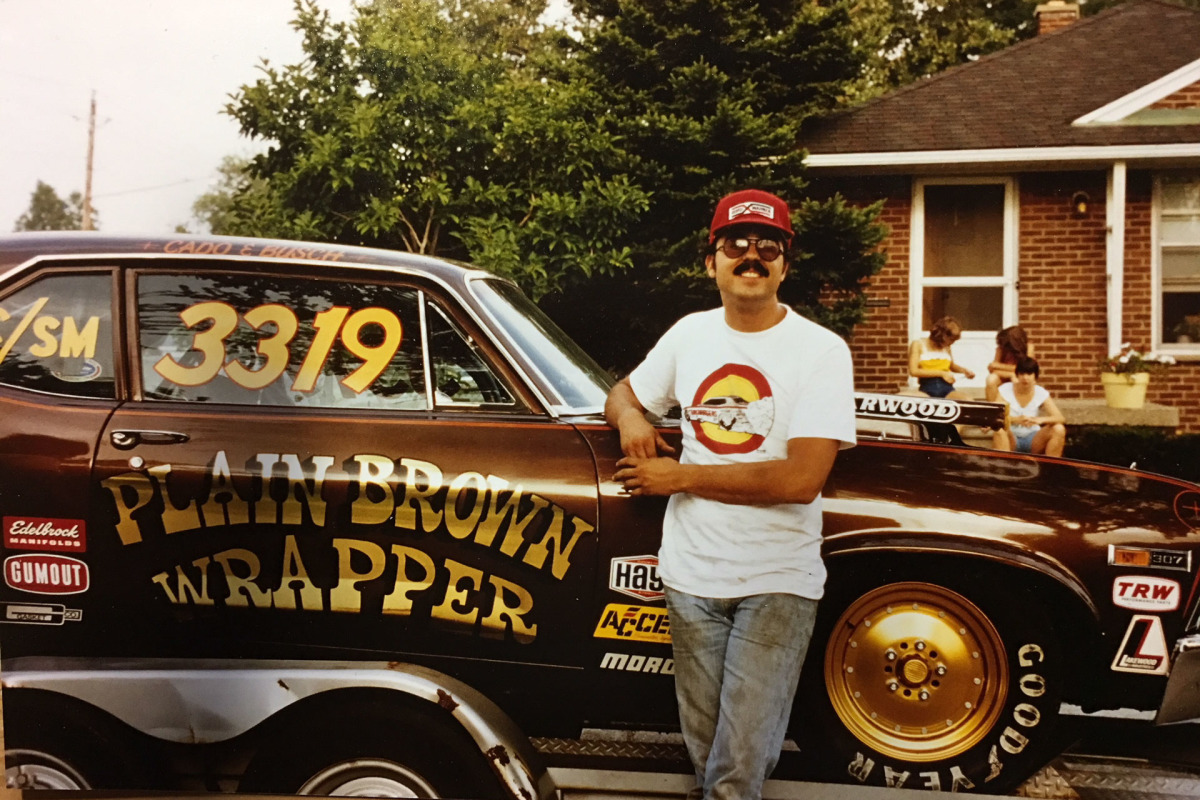 This old girl was no different, and our friend Dale parted ways with the Nova in 1980 after blowing the motor. At this point, drag racing was becoming much more competitive, and thus, more expensive as well.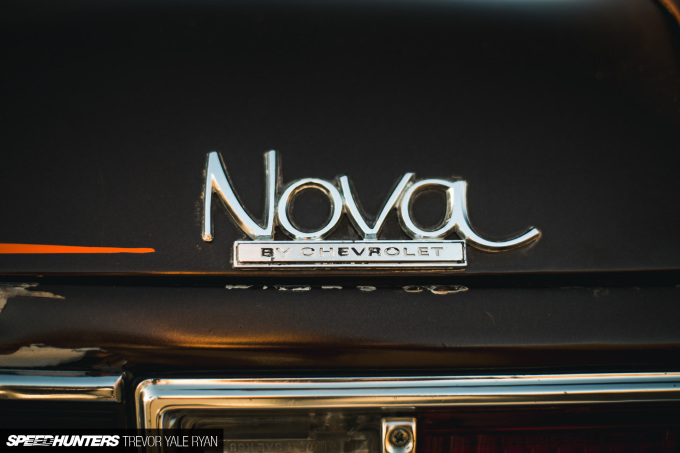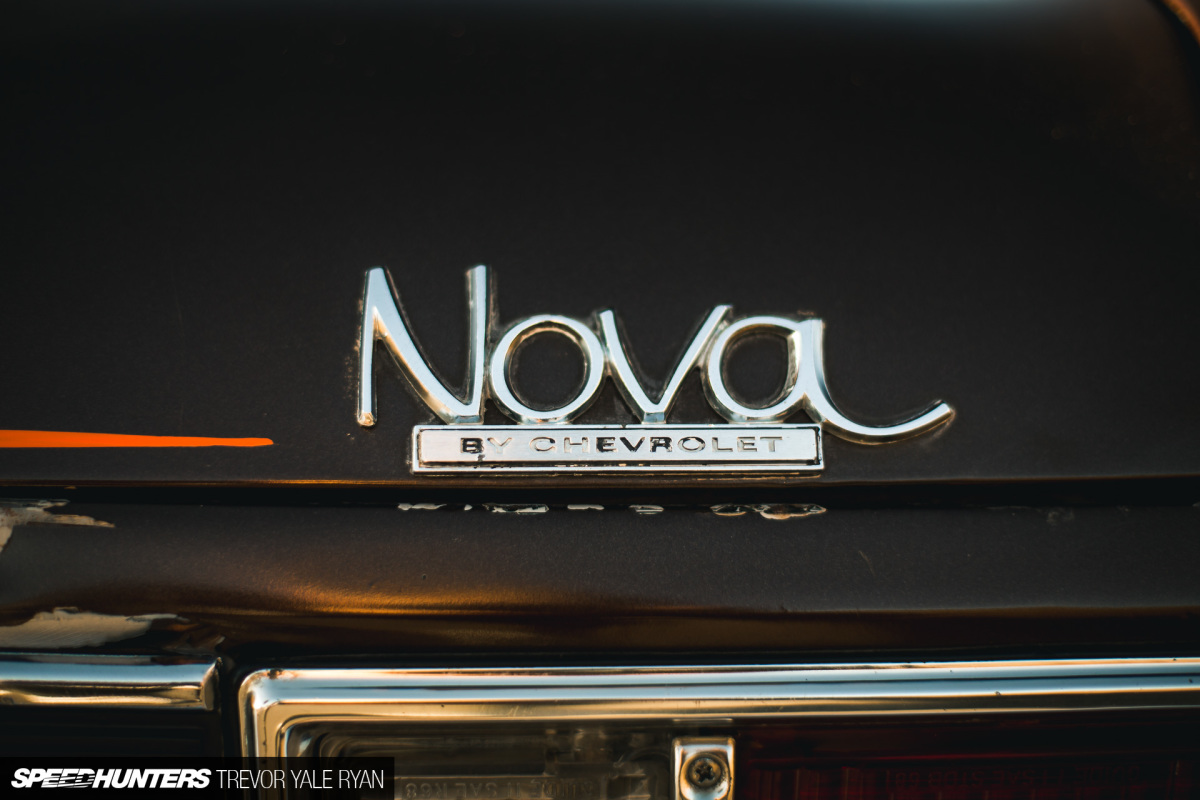 The car was shuffled around, and this is where the story gets a bit murky. But each owner that got their hands on Plain Brown Wrapper just couldn't bear to change a thing about it.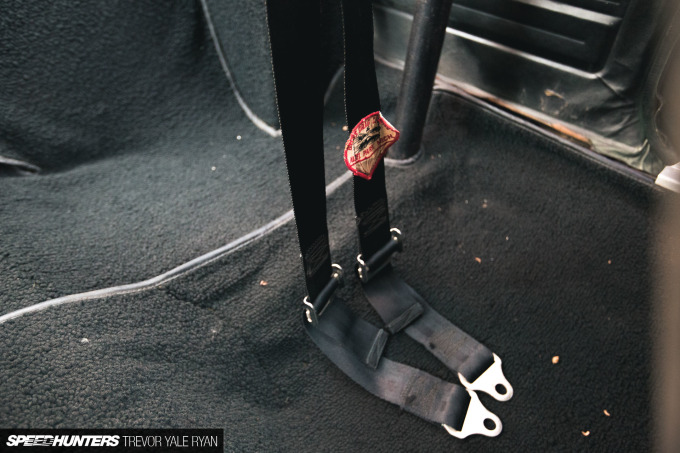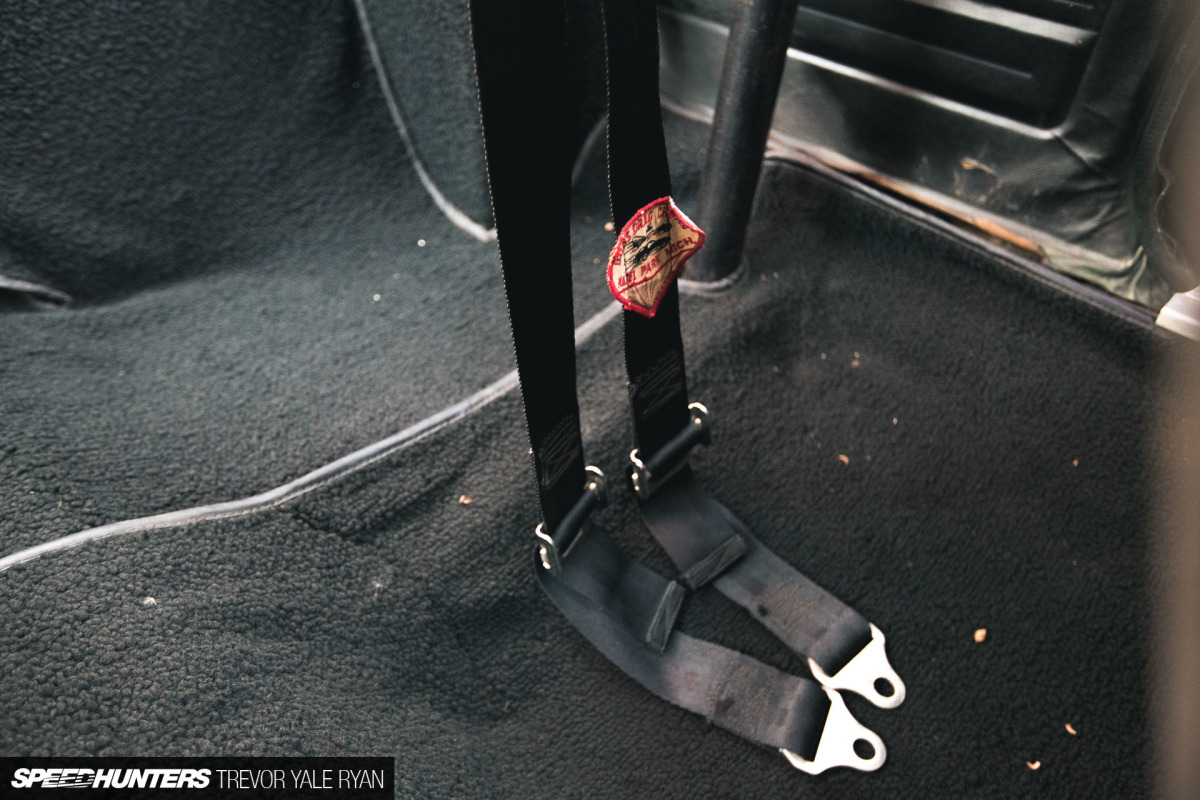 It's still got the original Bob's Drag Chute harnesses — which haven't been available since the late '70s — hanging from a lone, surprisingly small, standard bolt behind the driver's seat. It still has the awkward original roll-cage, with little regard for convenience (or concussions, if I'm honest). It still has the large, cumbersome steering wheel, and the uncomfortable fold-down bucket seats.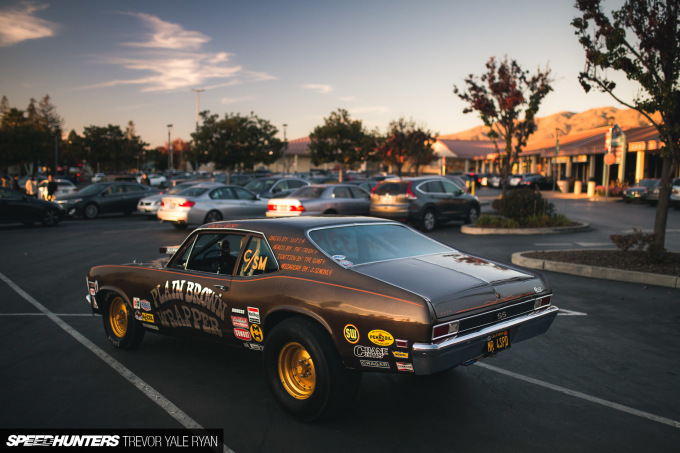 But none of these flaws matter at all. The fact that Plain Brown Wrapper exists as it does, alongside all the mundane cars of our time, is something that should only be celebrated.
How About Now?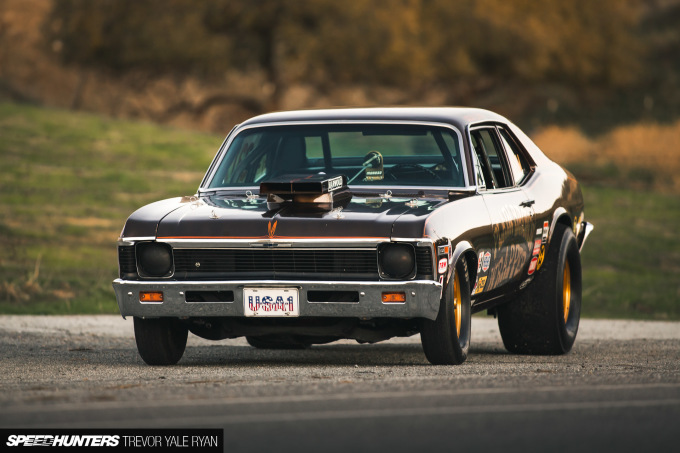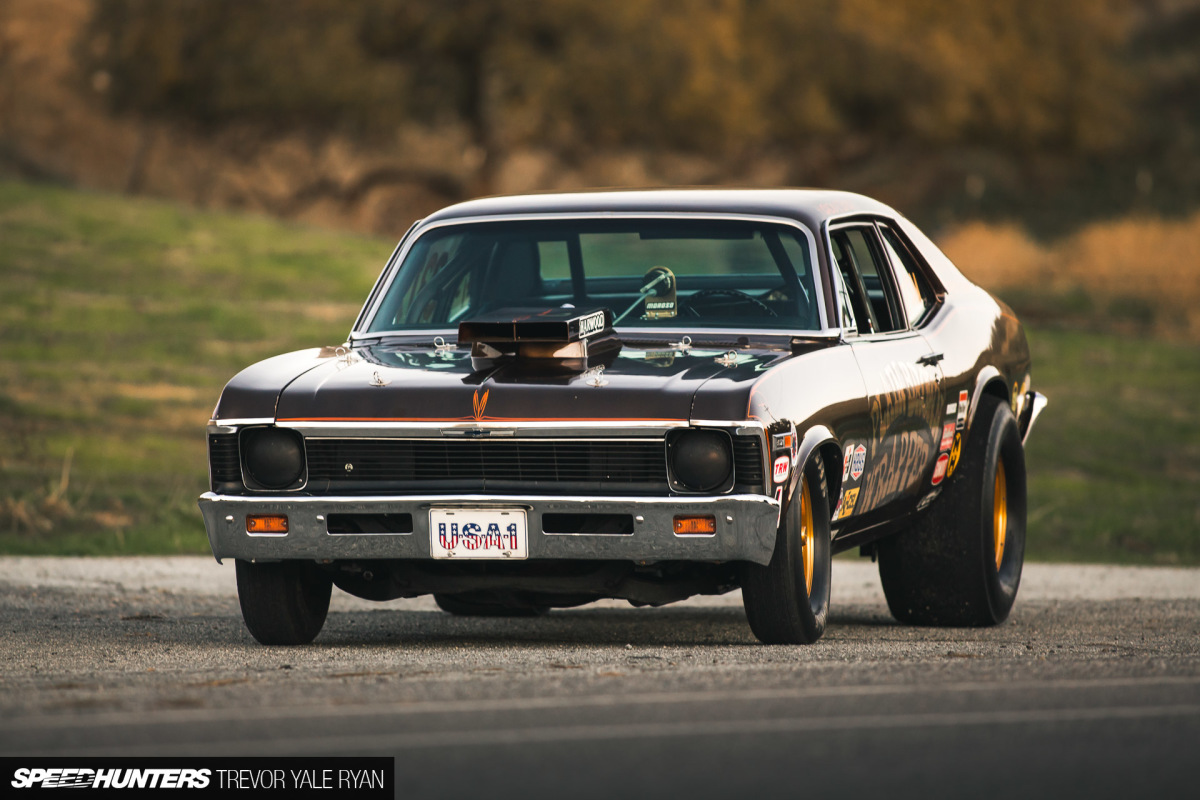 Seeing as it was raced hundreds of times in the '60s and '70s, its pristine original condition today just blows my mind.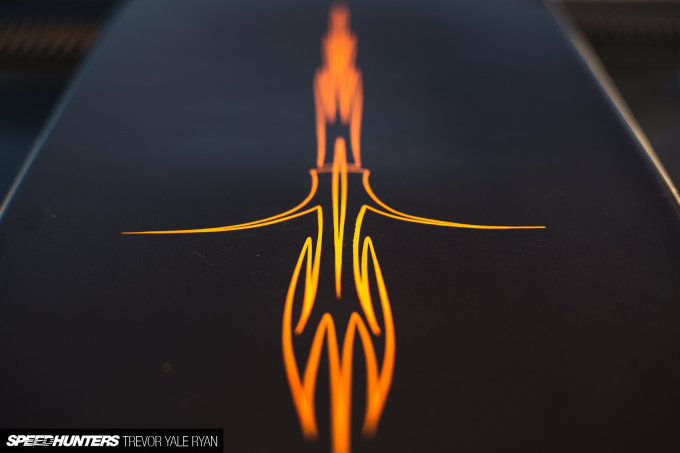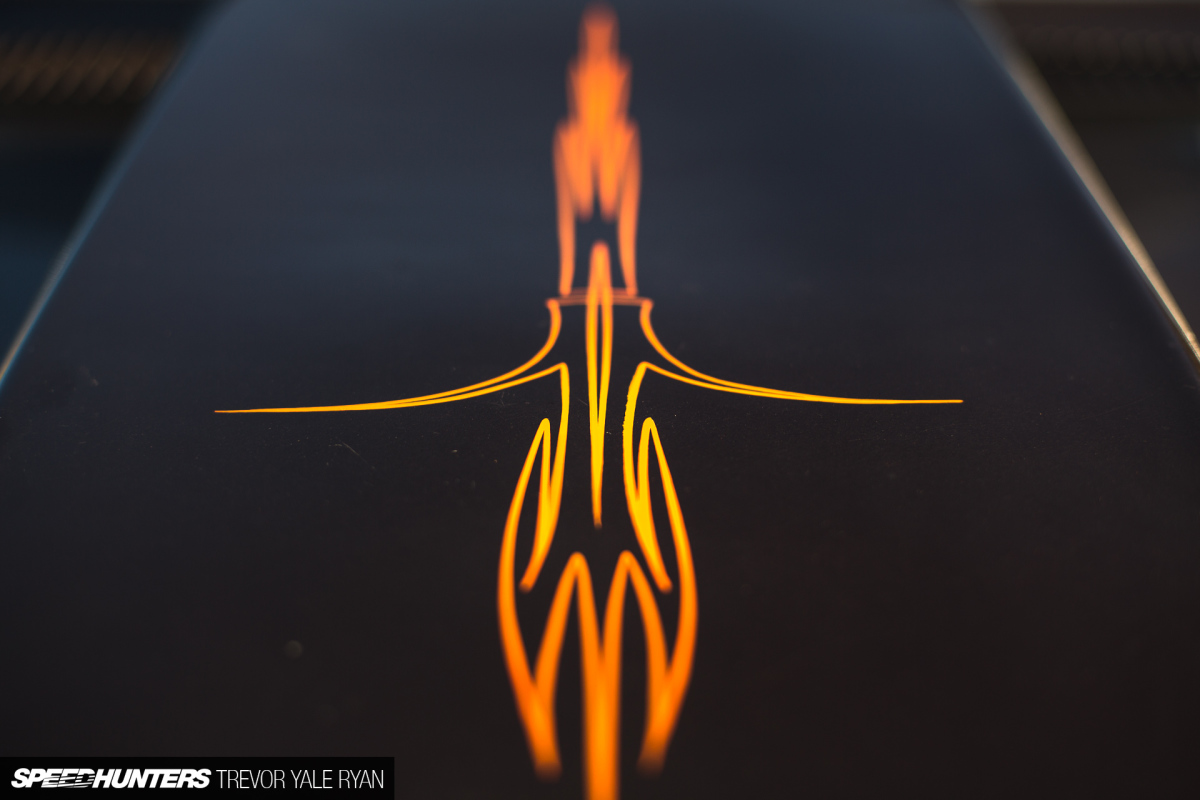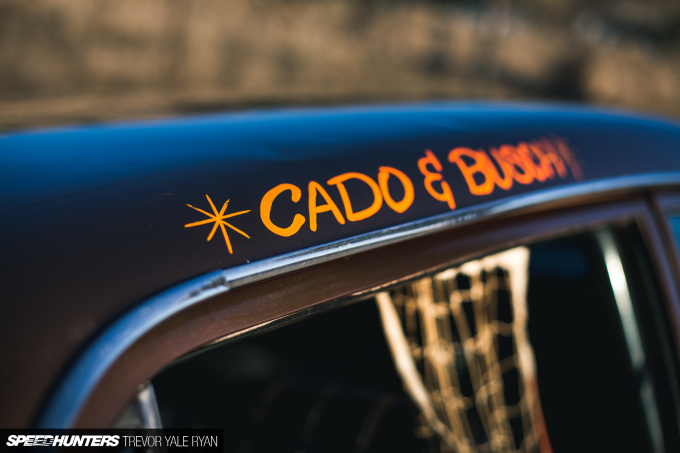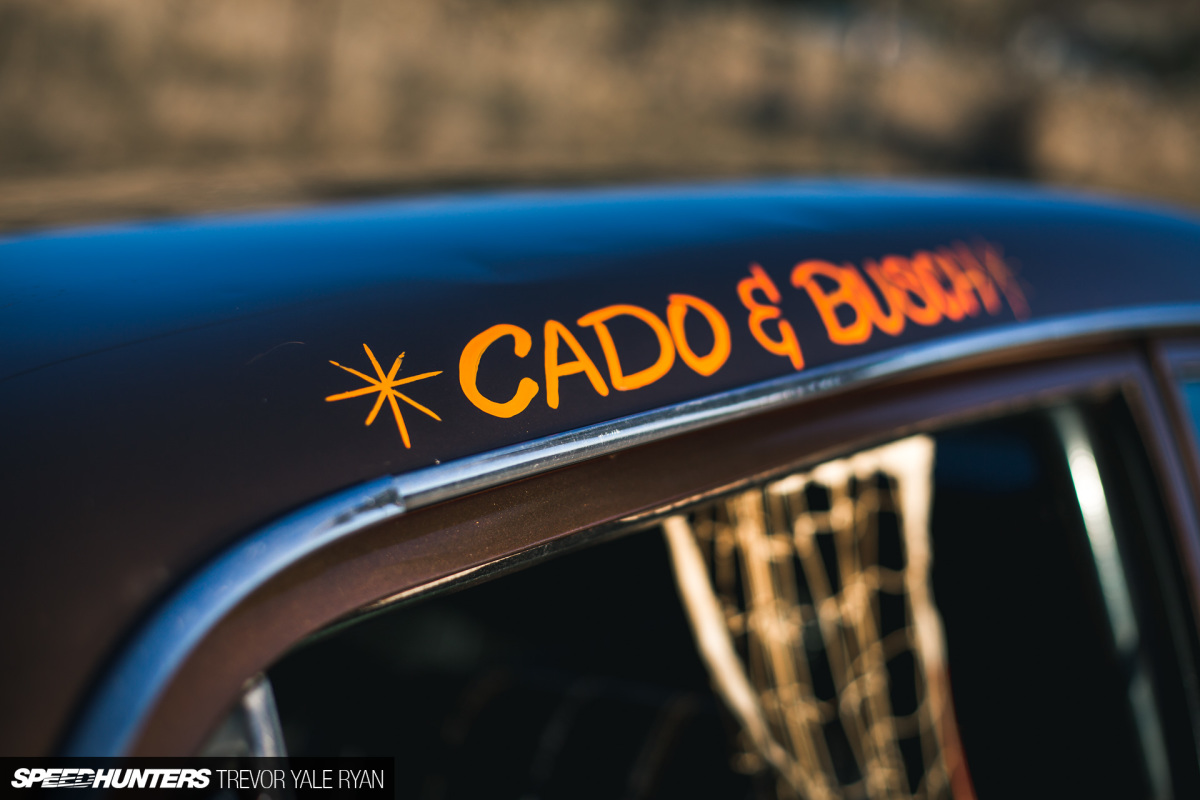 All of the stickers are legit '70s gold, and the old driver net is the real deal. The hand-painted lettering and pin-striping, absolutely timeless. I seriously hope that peeling gold flake is never replaced, and I hope this car lives on exactly as it is.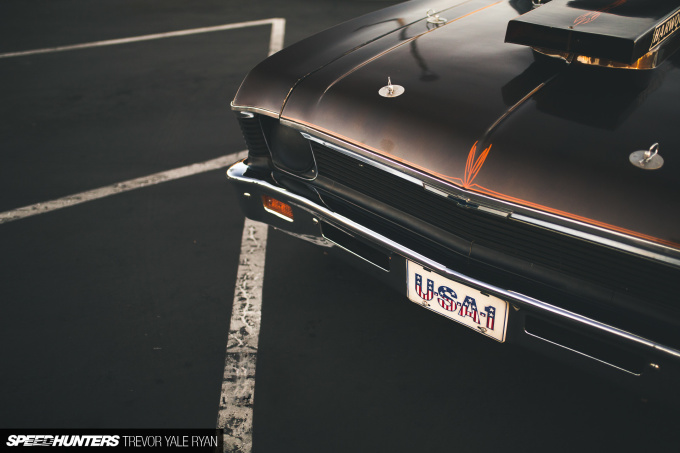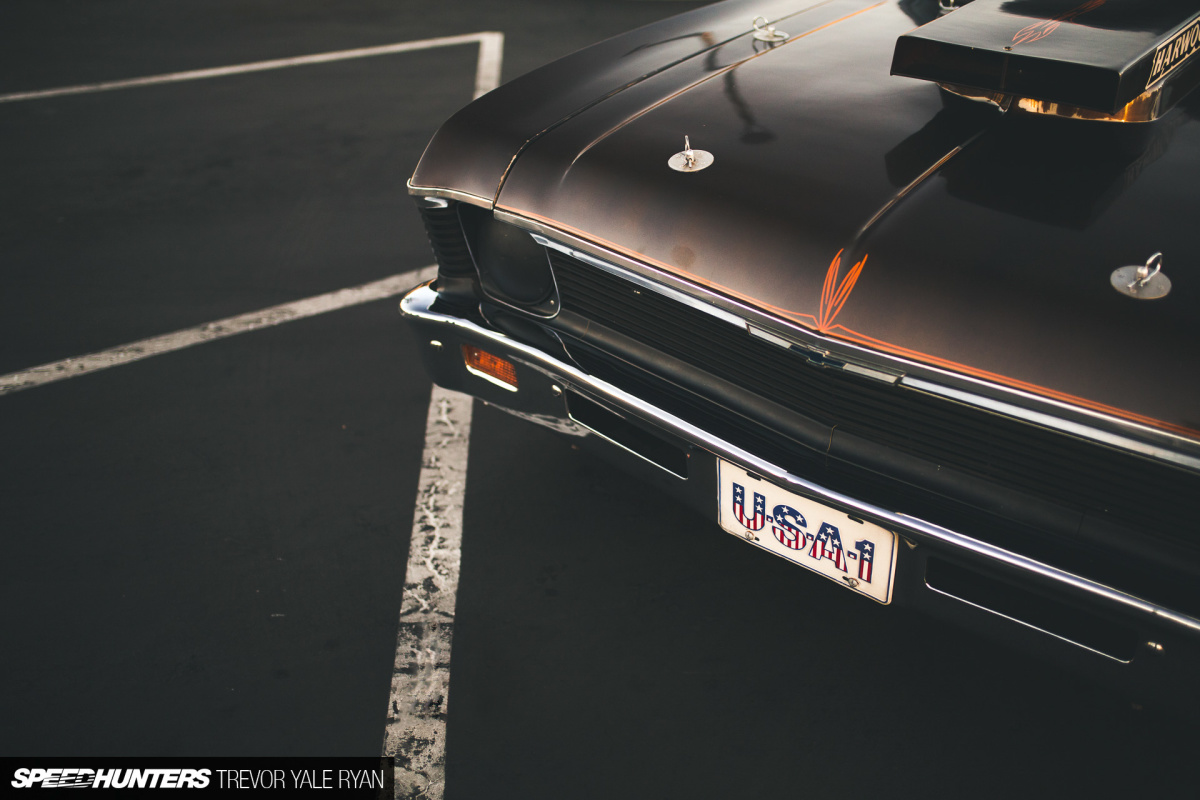 And in the hands of its most recent owner, I'm confident this will be the case. Russell has owned over 50 cars in his time, usually buying up some muscle car, tinkering a bit, and moving on to the next one in a year or less. It's practically the American way, after all.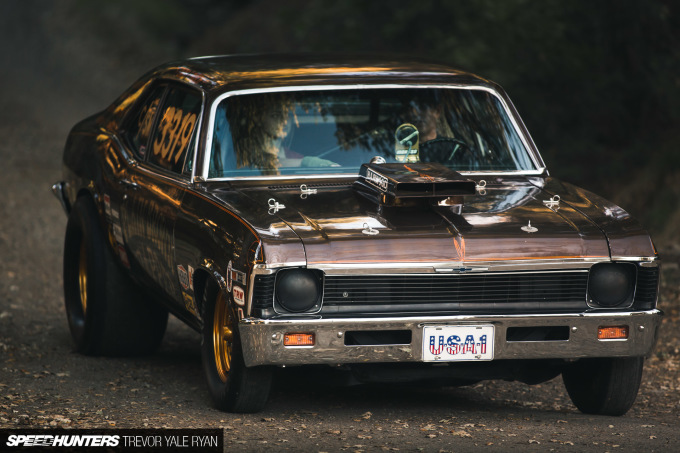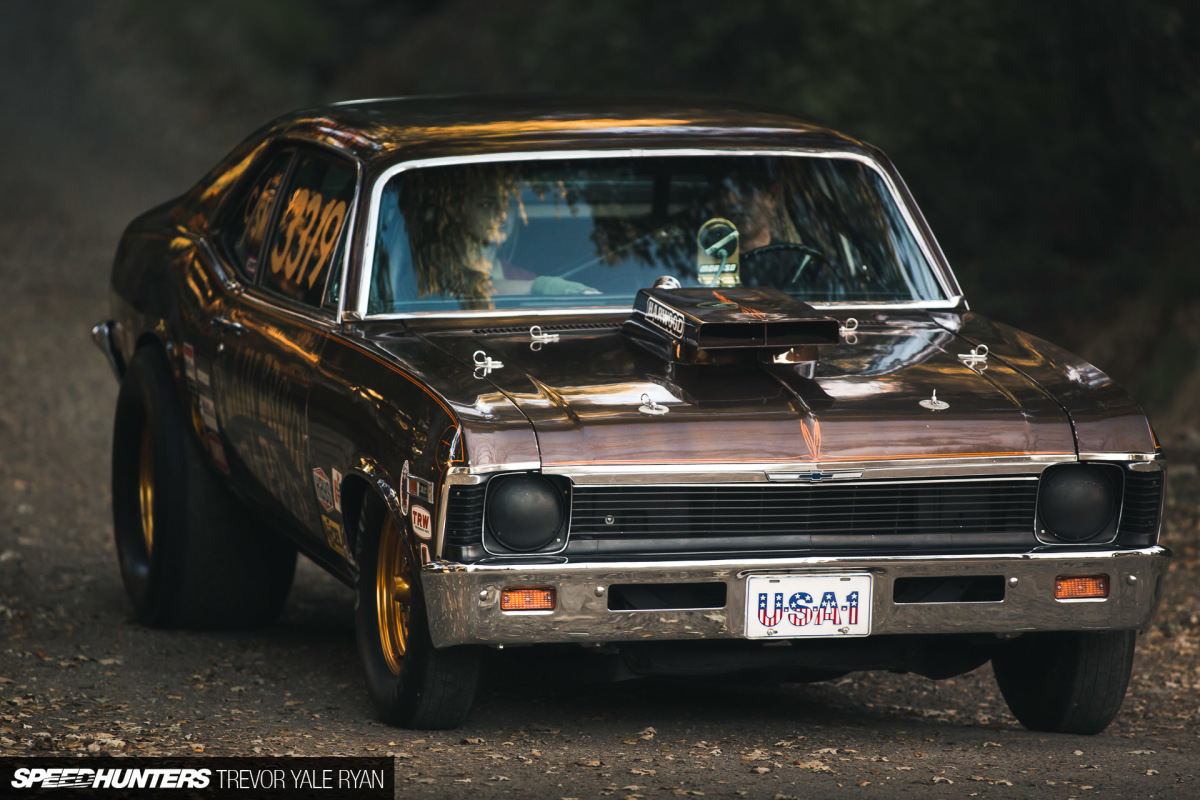 This one means something different to him, though. Plain Brown Wrapper isn't just going to be passed on; Russell has finally found one that seems to have stuck.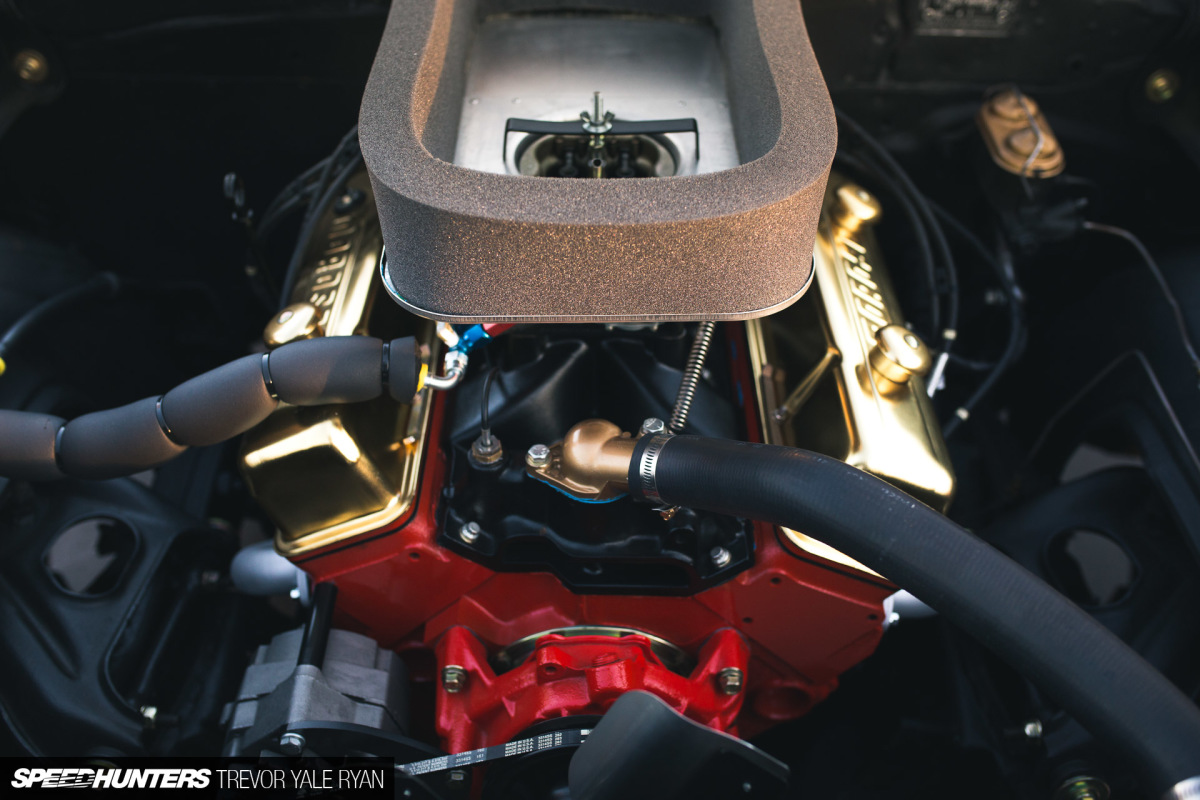 He plans to build a period-correct Chevy 331 for the car some day, as the Nova currently has a 383ci stroker sucking up fuel and turning it into torque. Even with the smaller displacement, Russell should be capable of a healthy dose of power.
Back in the day, the same motor was good for 475 horses to the wheels.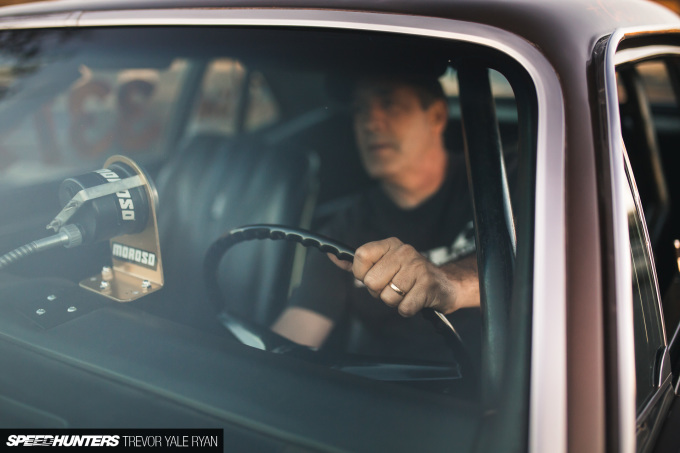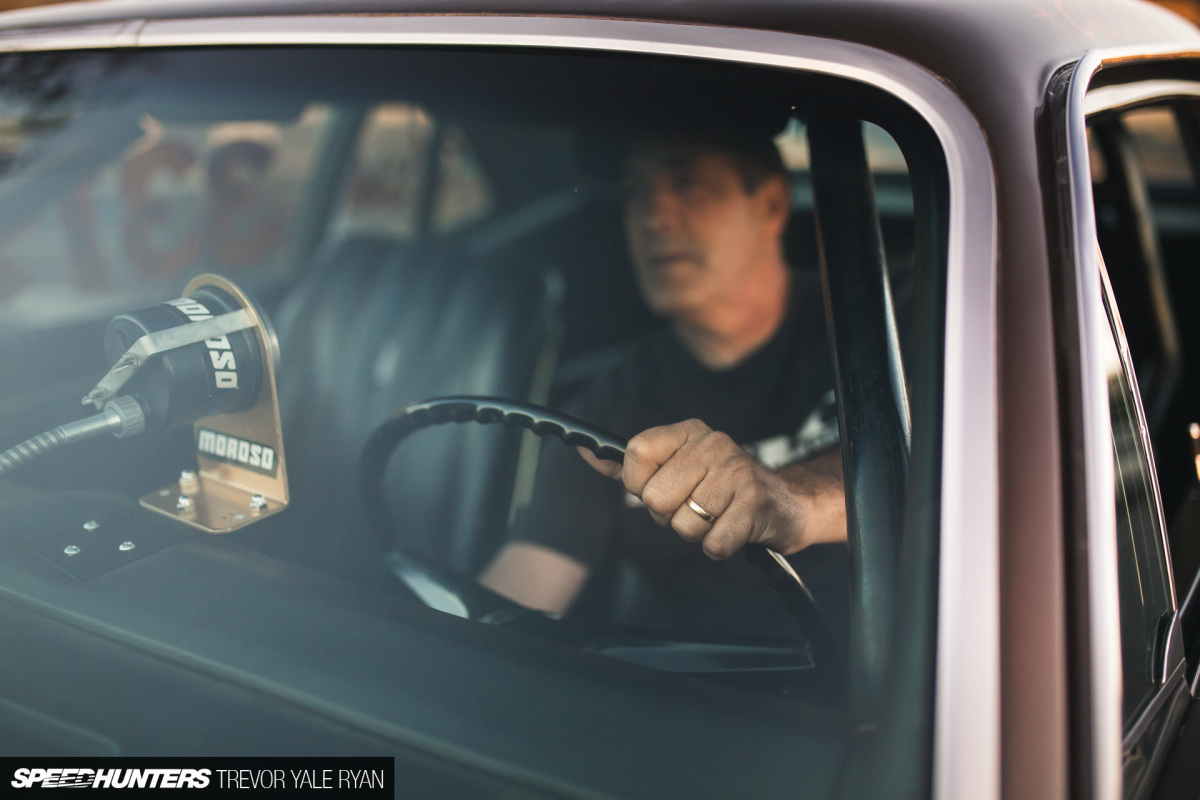 Heart transplant or not, Russell assures me he'll keep it registered for the street as a fun cruiser, as well as taking it over for the occasional run down the strip.
Being born and raised in the Bay Area, I met Russell at his place in San Jose, which was a proper garage-turned-shop, and the perfect home for the car.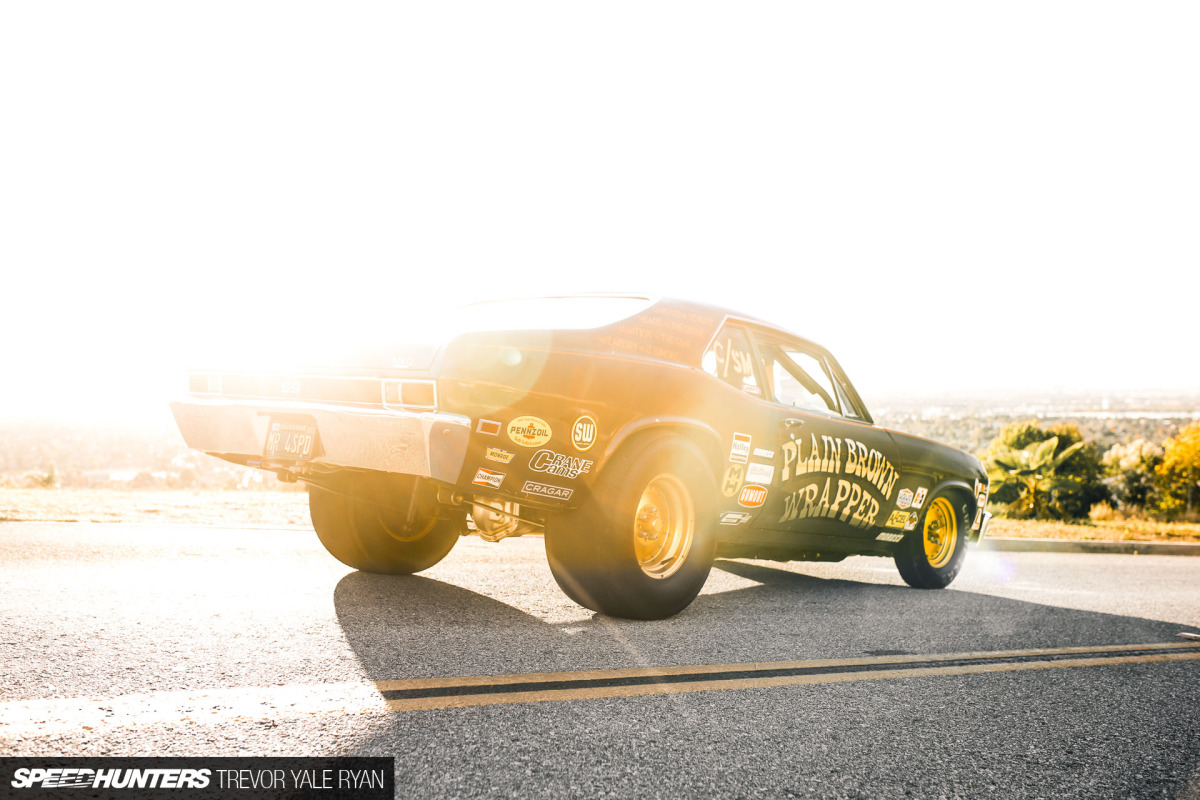 He took me up to his old high school spot that overlooked California's Bay Area for some shots as he filled me in on the backstory of the Nova.
I think we all know what sort of spot this was — probably a bit different for everyone, depending on what they were into.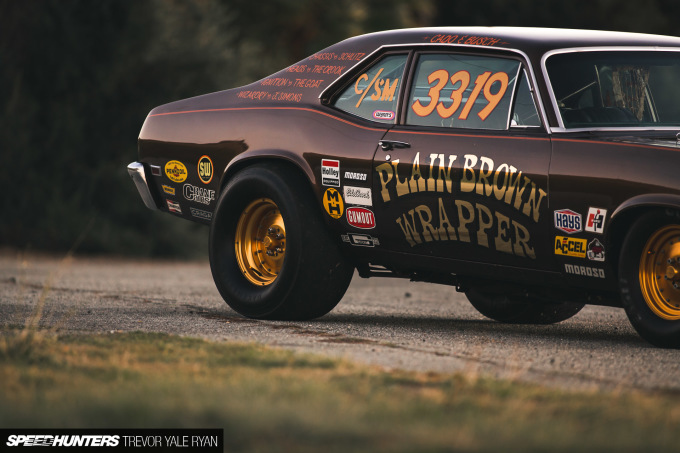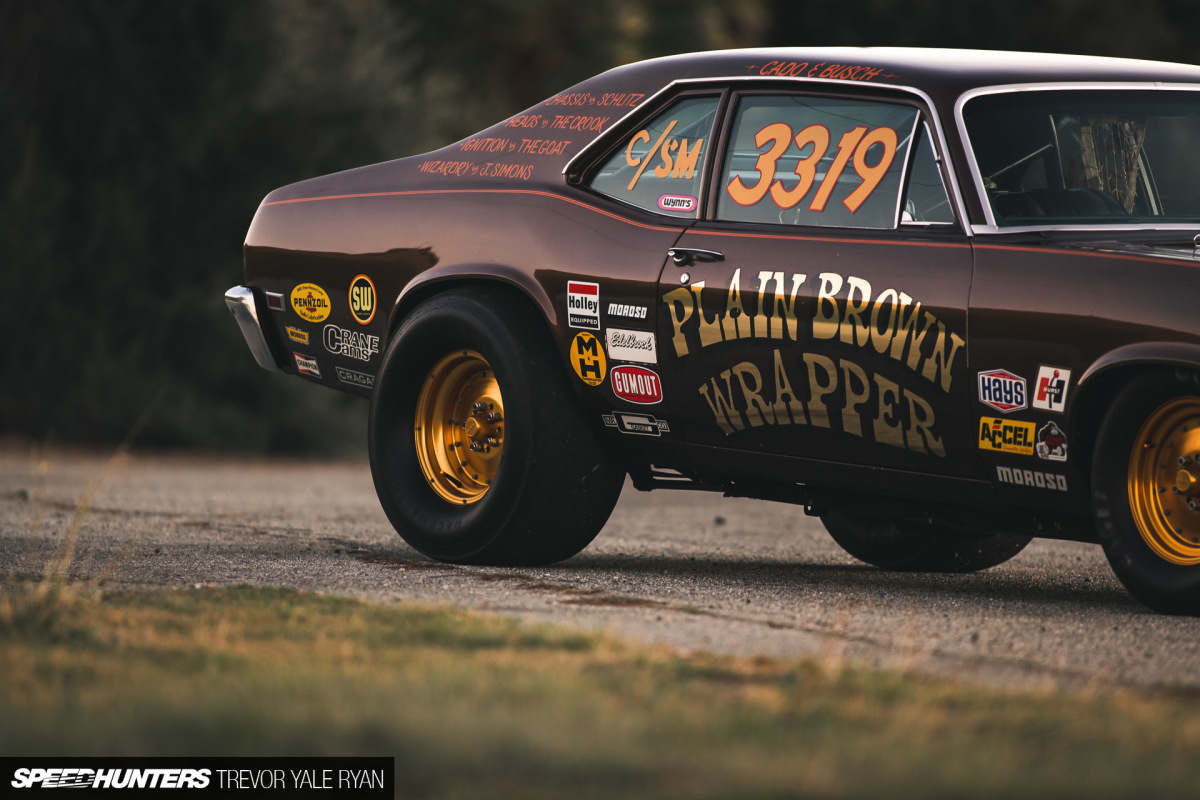 At any rate, this Chevy is an absolute time machine. It feels every bit as insane as you can imagine, and then some.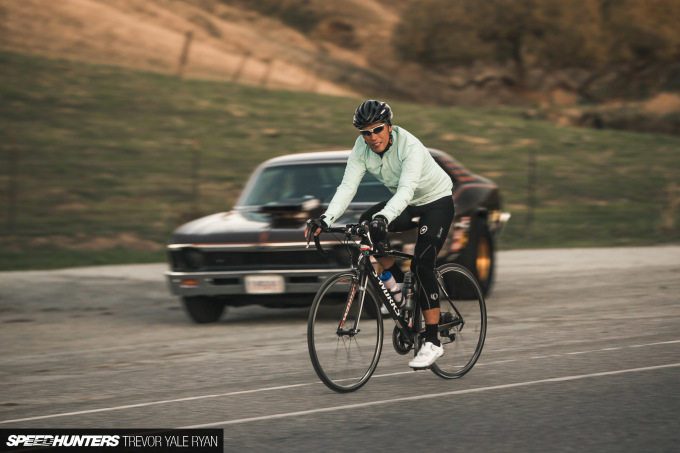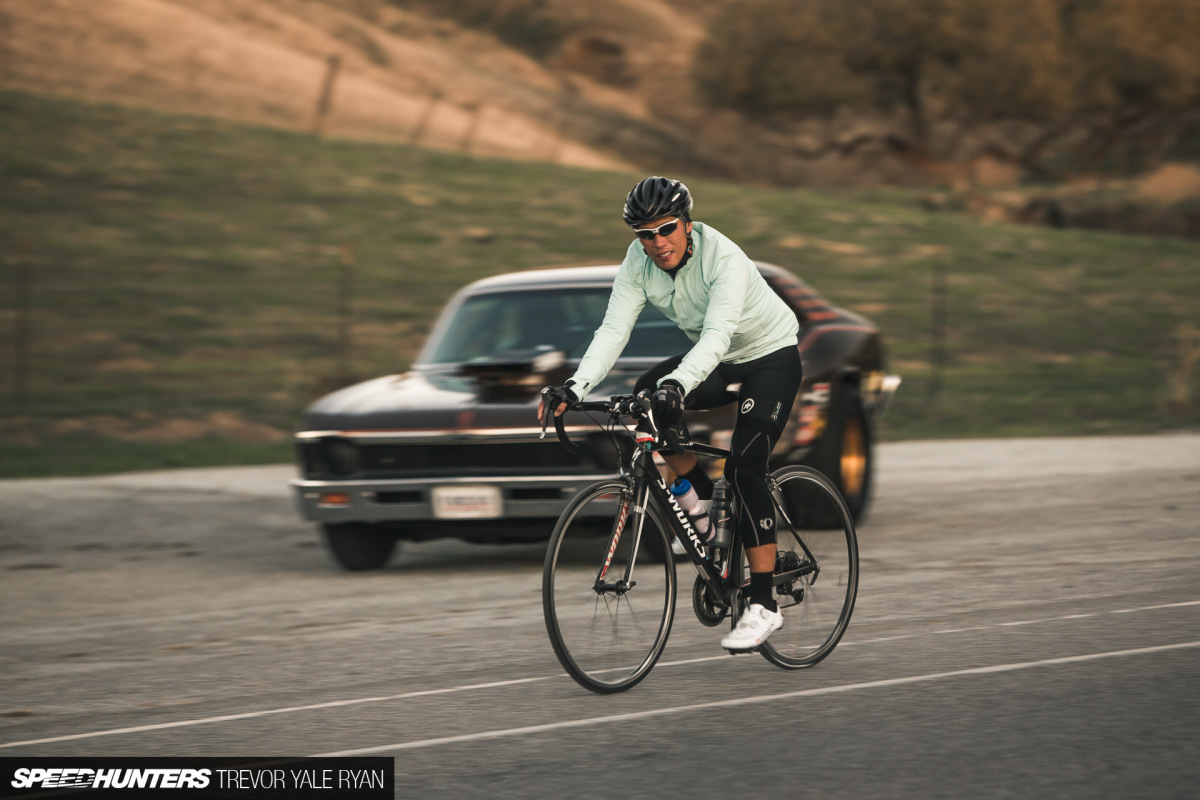 Passing the evening chatting with Russell and taking in this wicked creation was the best way I could have spent it. Certainly not everyone understands this sort of thing, but if you're here I'm sure you do.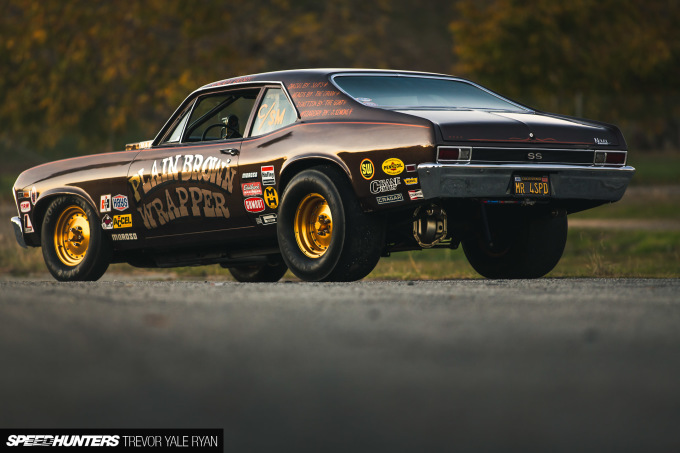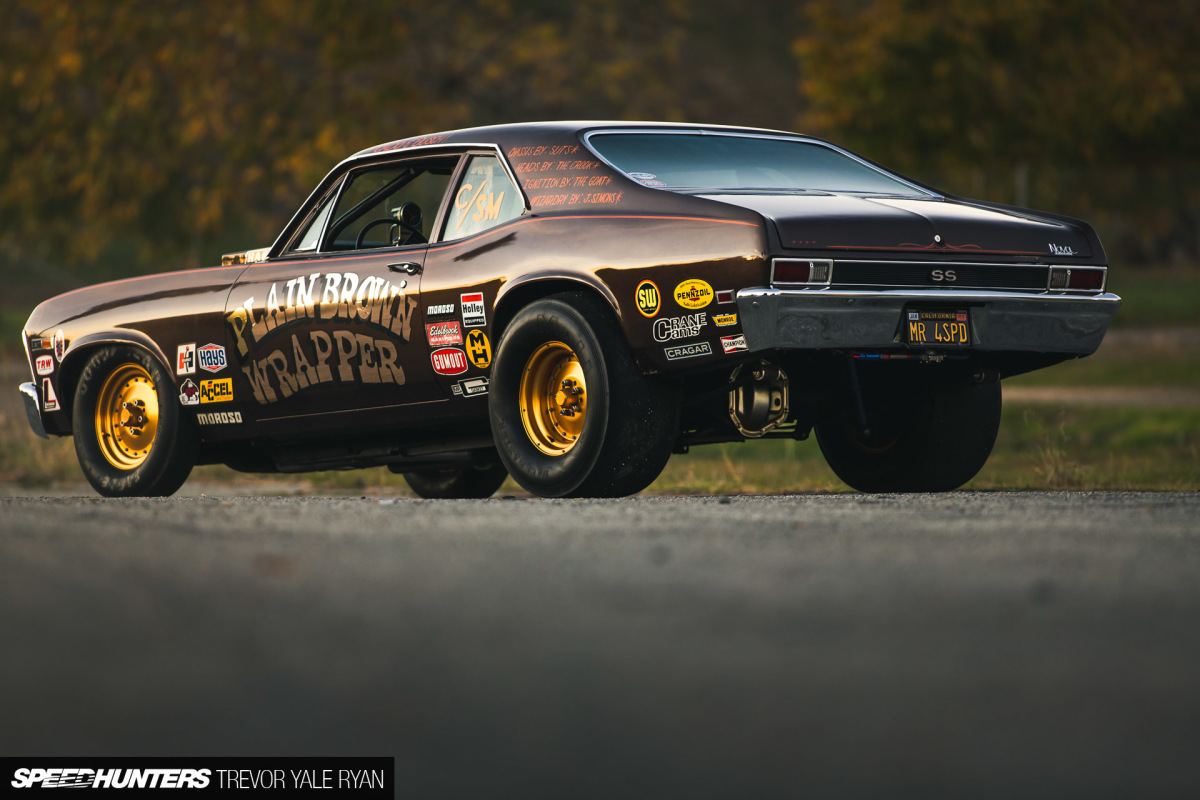 Just writing about it now makes me want to experience the clanging fury of that rear differential, the smell of unburnt fuel, and the angry exhaust announcing to everyone in the vicinity the arrival of a grumpy elder.
Long live Plain Brown Wrapper, and keep on rolling Russell.
Trevor Yale Ryan
Instagram: tyrphoto
TYRphoto.com
Cutting Room Floor