A Little Tired
This is England.
We like cups of tea, pints of beer, football (no, not soccer), queueing, apologising, being humble and talking about the weather. Sorry.
We're a small island that generally keeps ourselves to ourselves. Apparently, we don't even want to be associated with our neighbours any more. Although we generally like America – they make questionable decisions too. We actually look up to America, but we'd never tell them that.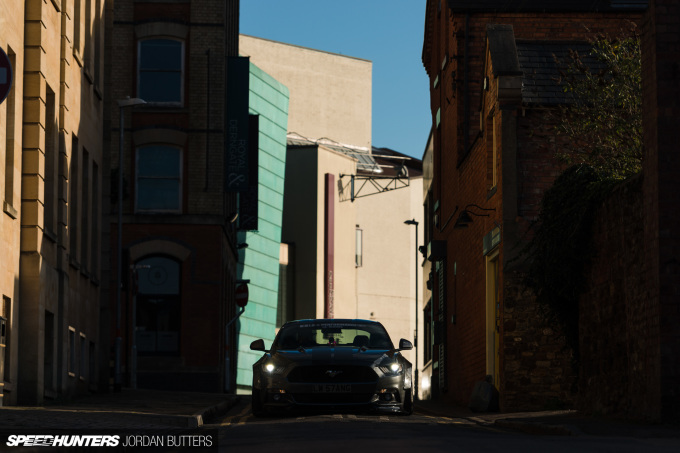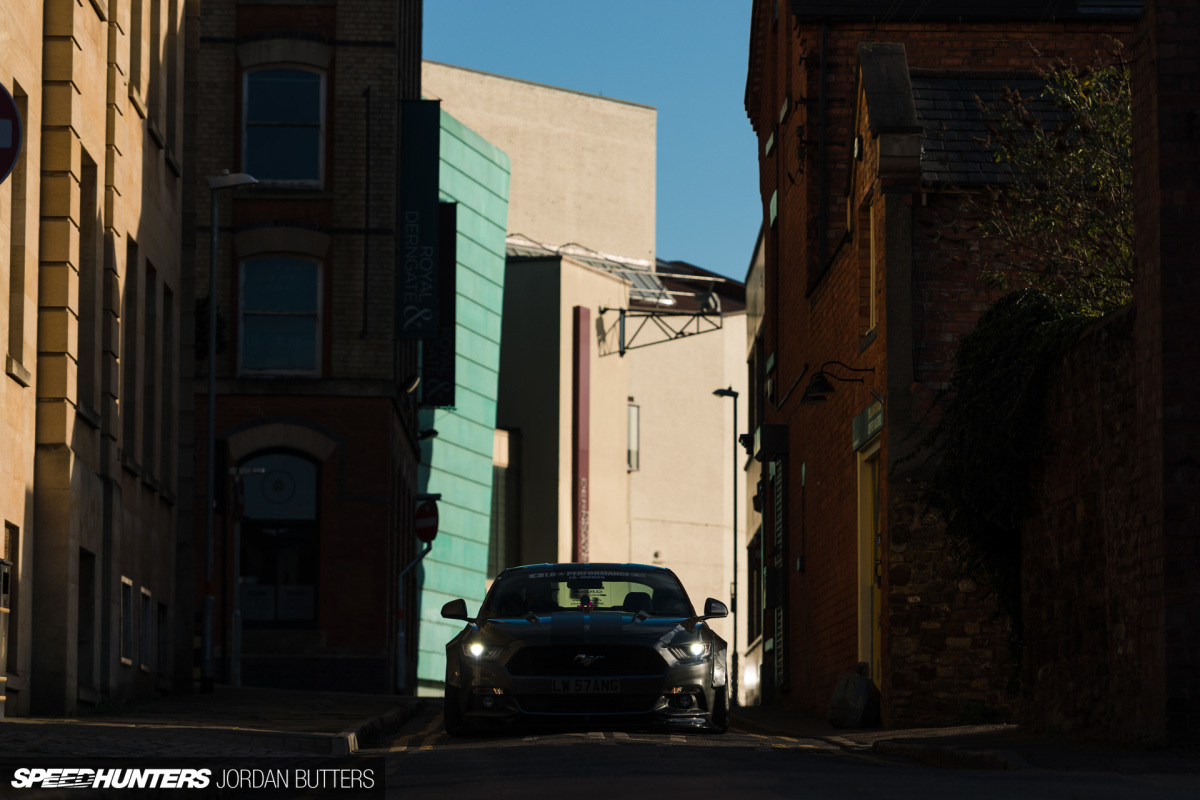 In contrast to America, our quaint island is jam-packed with small streets, small buildings, small parking spaces and small cars. We don't like big, loud stuff – it doesn't really tend to fit in with this whole thing we've got going on.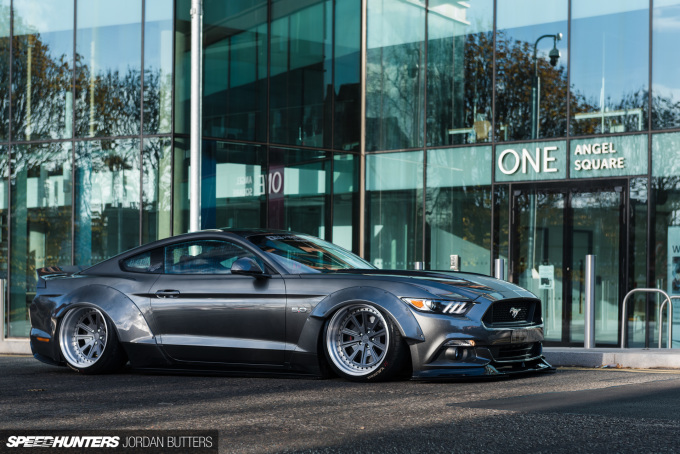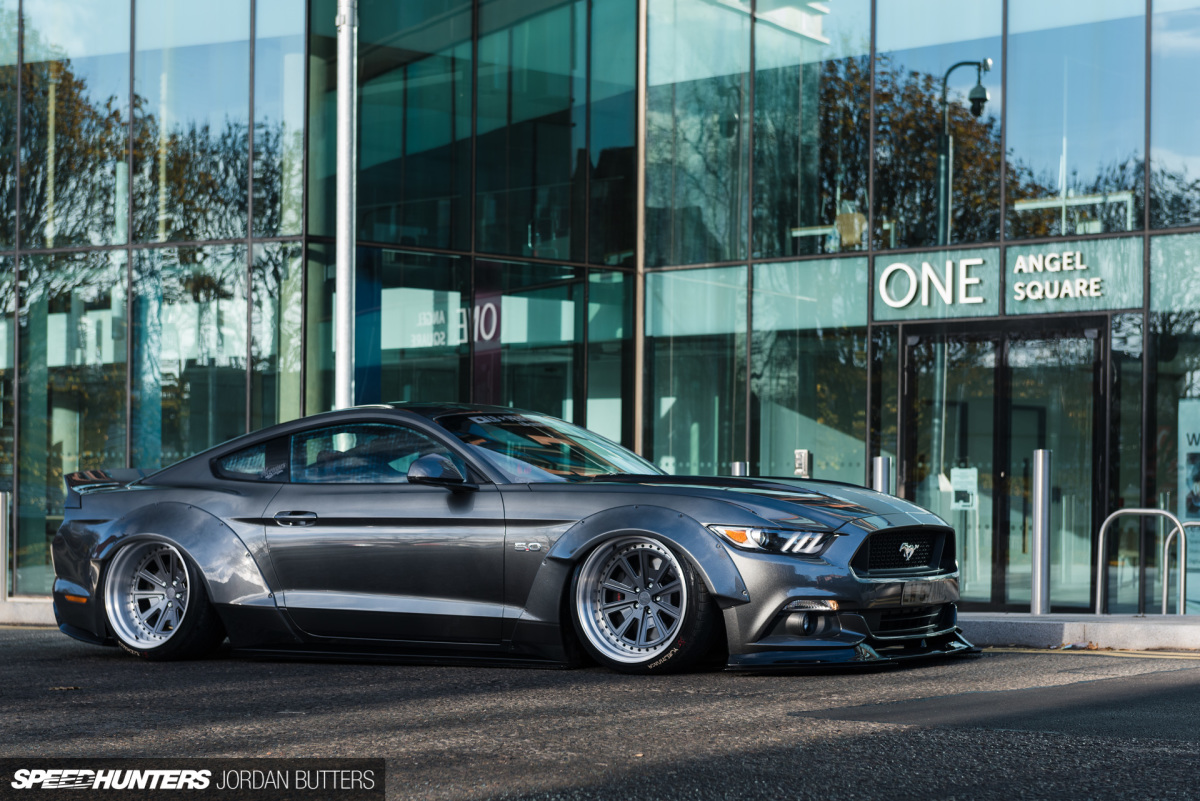 With all of that in mind, why are Ford now selling the full-on, proper American Mustang over here? It's far too big, far too shouty and far too American. Who on Earth (or rather in Britain) is going to buy that?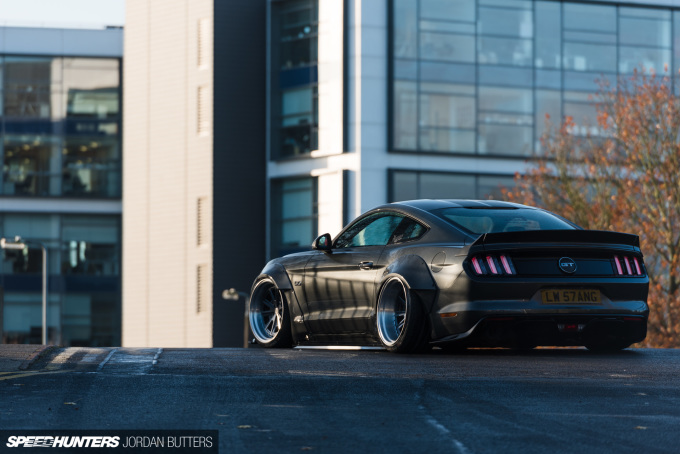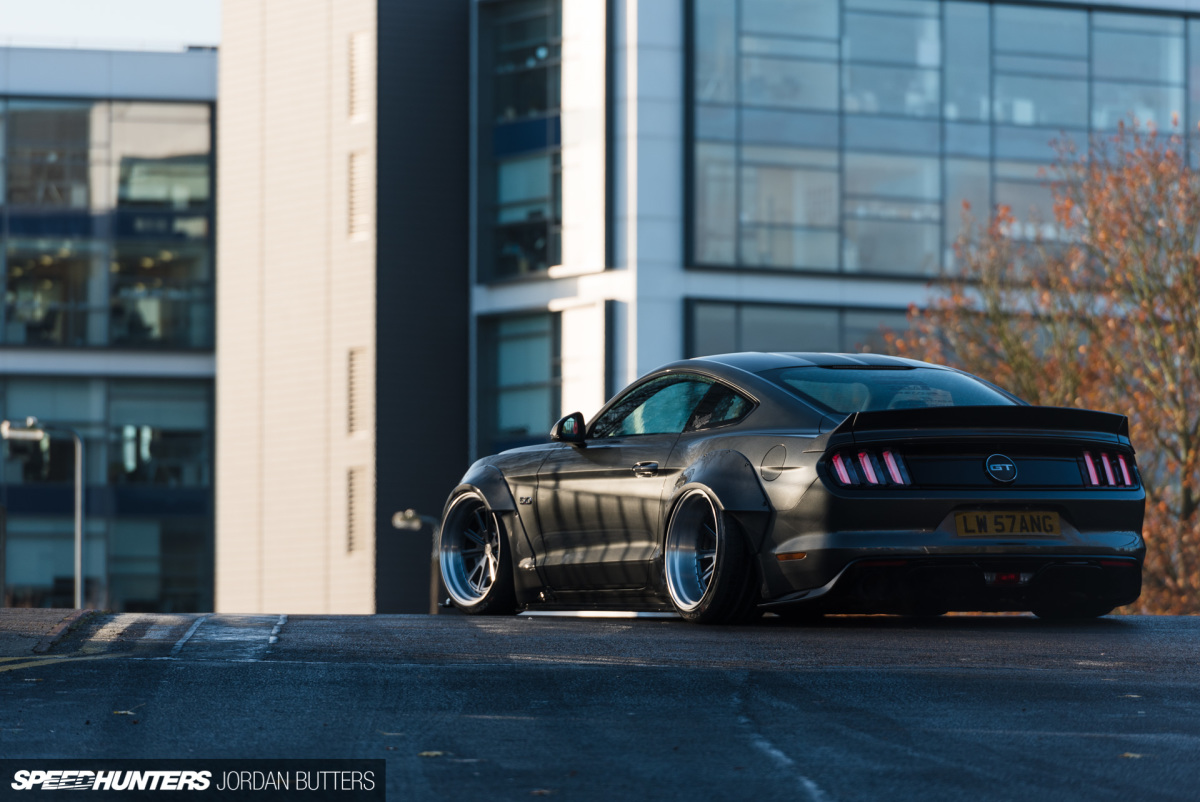 However, when it came to choosing a new demo car for Liberty Walk Europe and The Performance Company in Wellingborough, Northamptonshire, the Mustang actually seemed like a good fit.
Big, wide, shouty, loud. Perfect.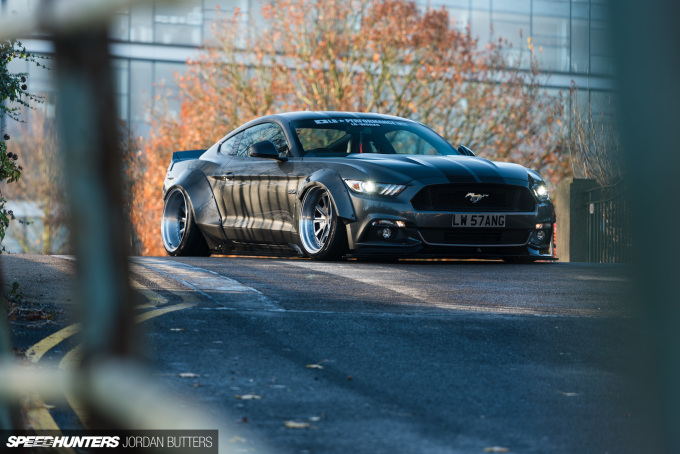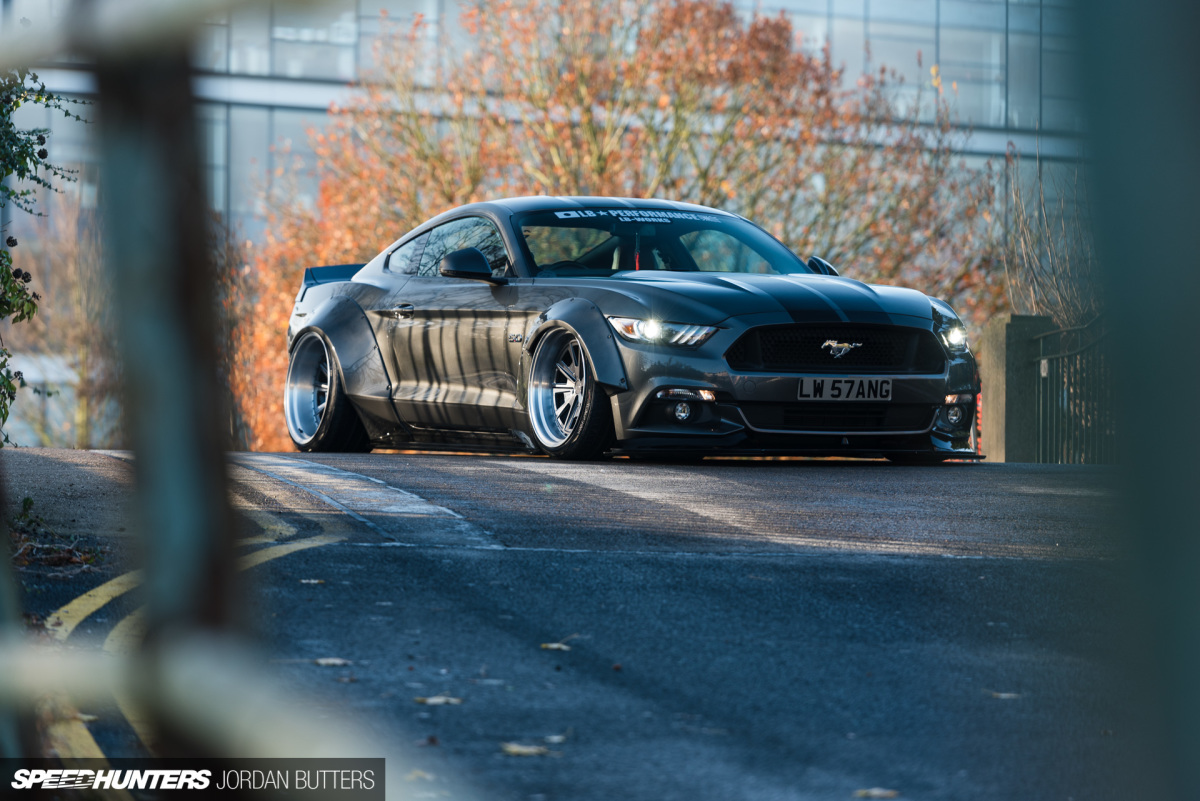 "We had a new wheel specification sheet sent over from Toshi at Liberty Walk Japan, so I was updating our systems with this and saw that the Mustang wheel specs had been added," says Indy Virk, who works in Sales Development at TPC. "I told the team and straight away we started the ball rolling on making it happen. We were originally looking at a BMW M4, but the Mustang was the winner for us as a company. It's a car that instantly stands out, and we can use display products on."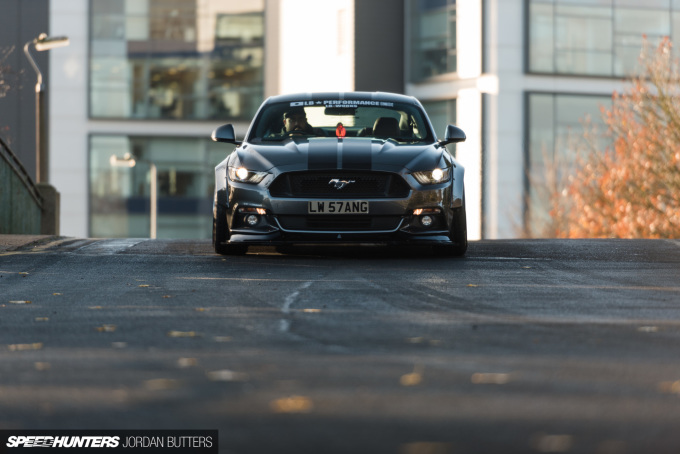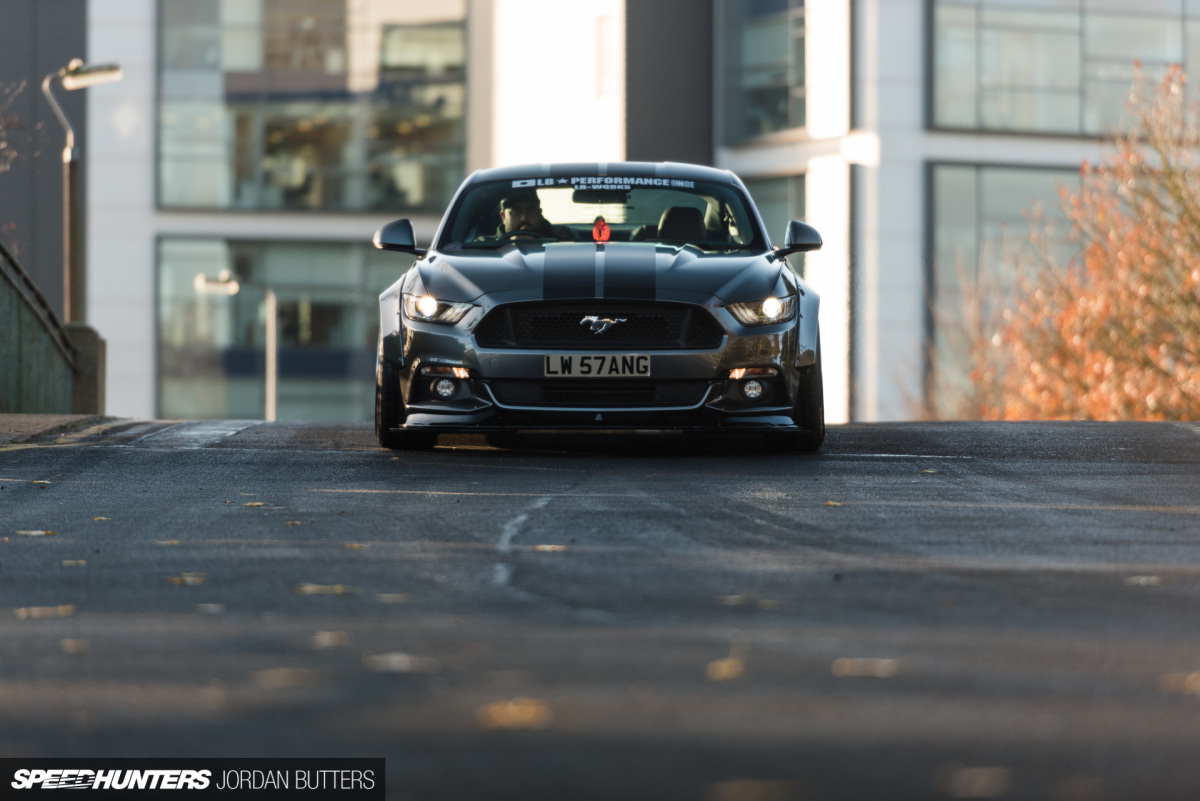 "It's also the first Liberty Walk Mustang in Europe and the first complete Liberty Walk car outside of Japan, we had to be quick to release it so that we beat the guys in States, as SEMA was just around the corner," Indy continues.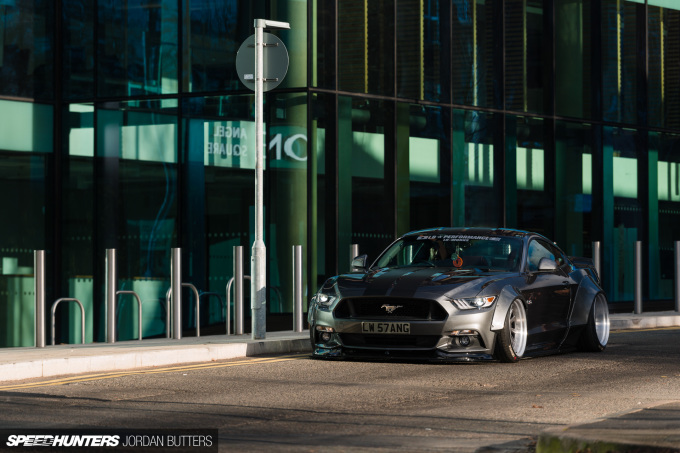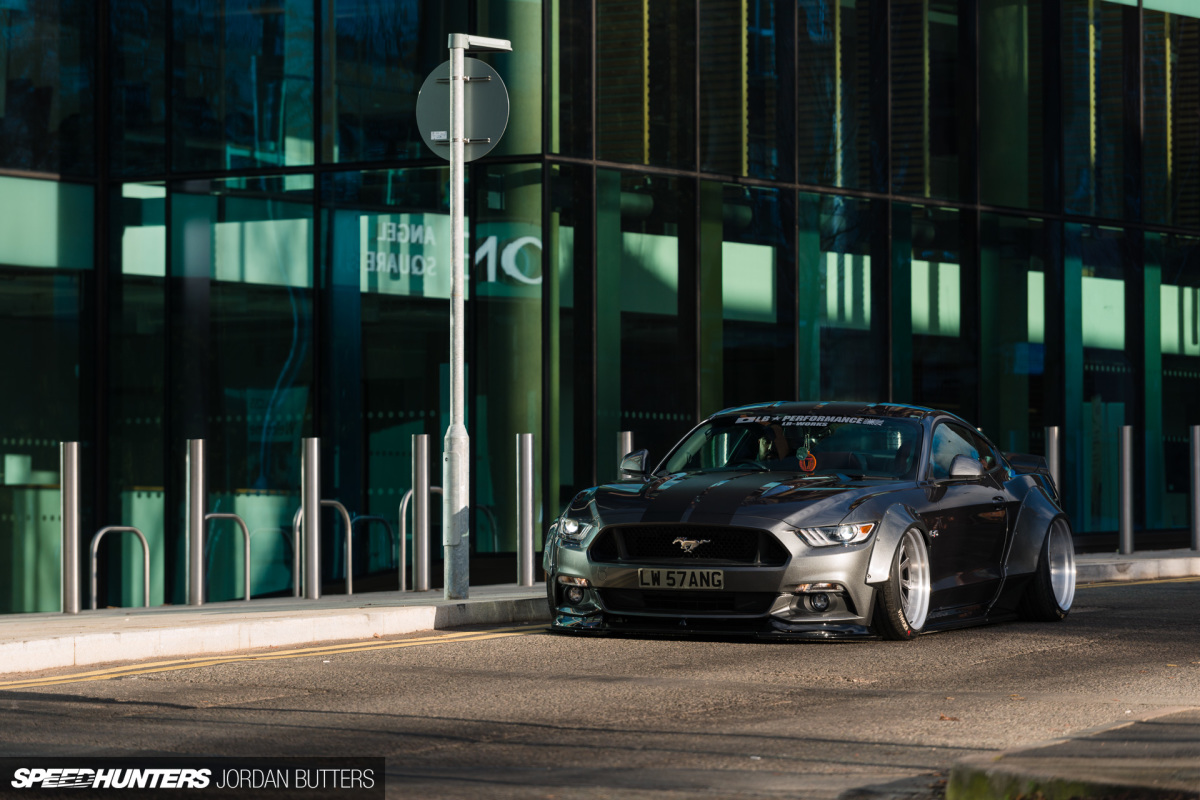 Whatever your thoughts on the Liberty Walk approach, you can't deny the brand's meteoric rise over the past few years. From a small workshop in Japan to becoming a household name amongst enthusiasts. Indy tells me that Liberty Walk Europe alone have shipped around 50-60 Liberty Walk kits since taking on the franchise in 2015, and have built four cars in-house, with another four projects on the go as we speak. I had no idea that there were that many LW-kitted cars in circulation in these parts.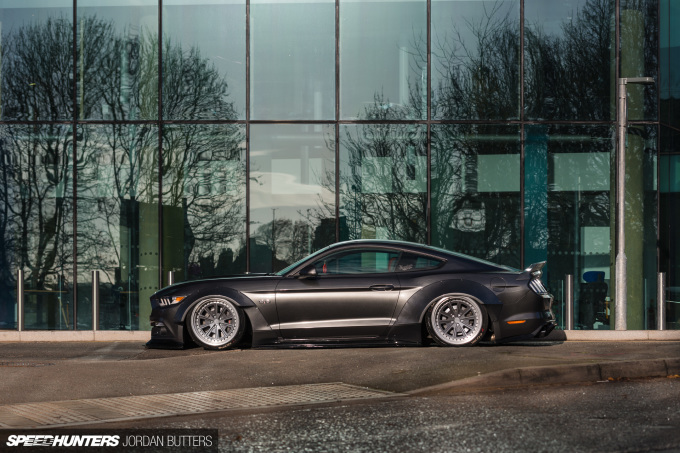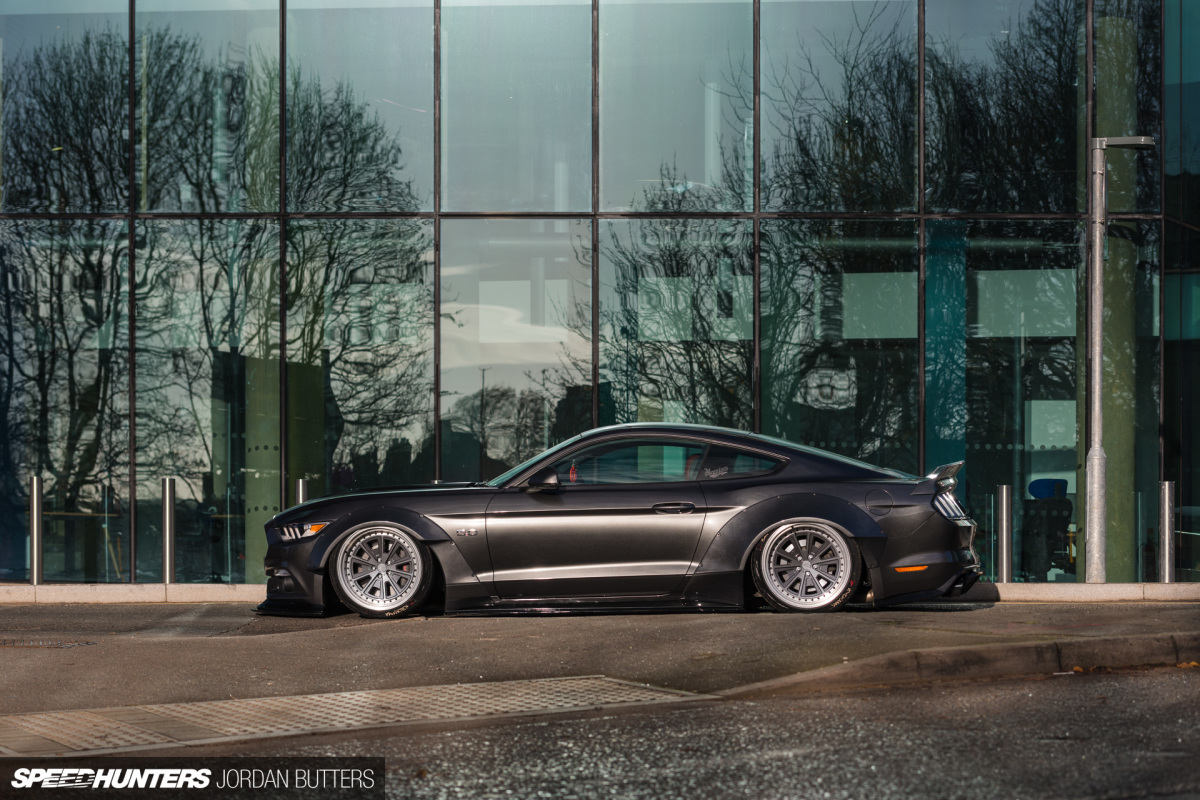 They've also started dealing directly with manufacturers, and although Indy can't reveal too many specifics, there's a possibility that one day in the near future you'll be able to order a Liberty Walk build from the showroom. That's a true amalgamation of OEM and aftermarket in the making.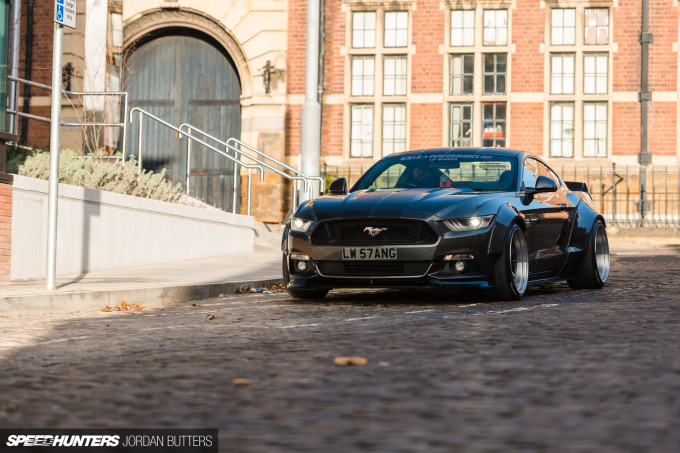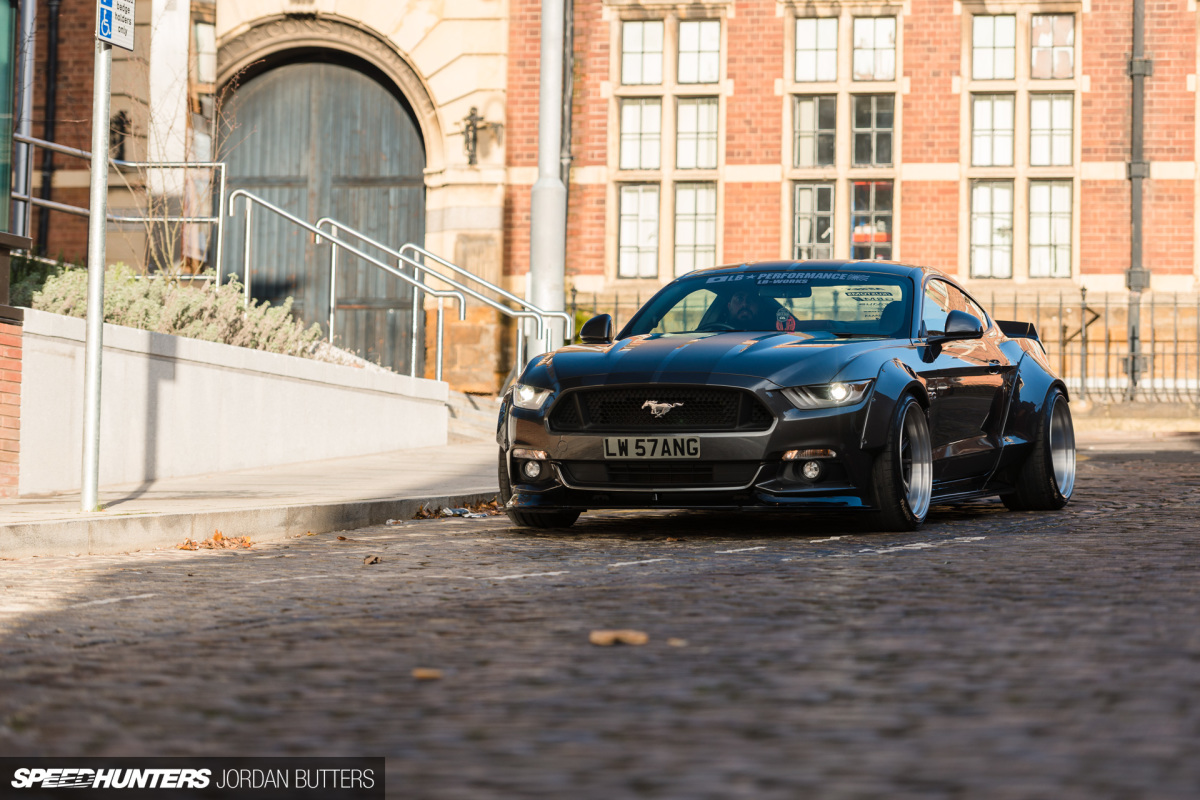 Back to the fat Ford in front of us. While this is the first heavily-modified 2017 Mustang in the UK, the approach here taken isn't a new formula to us Brits. The act of lowering, widening and boosting performance in fast, rear-wheel drive Fords is something that we've become pretty good at over the years.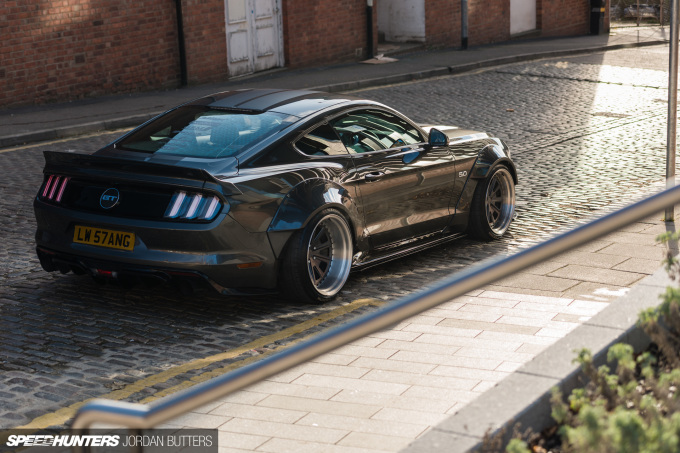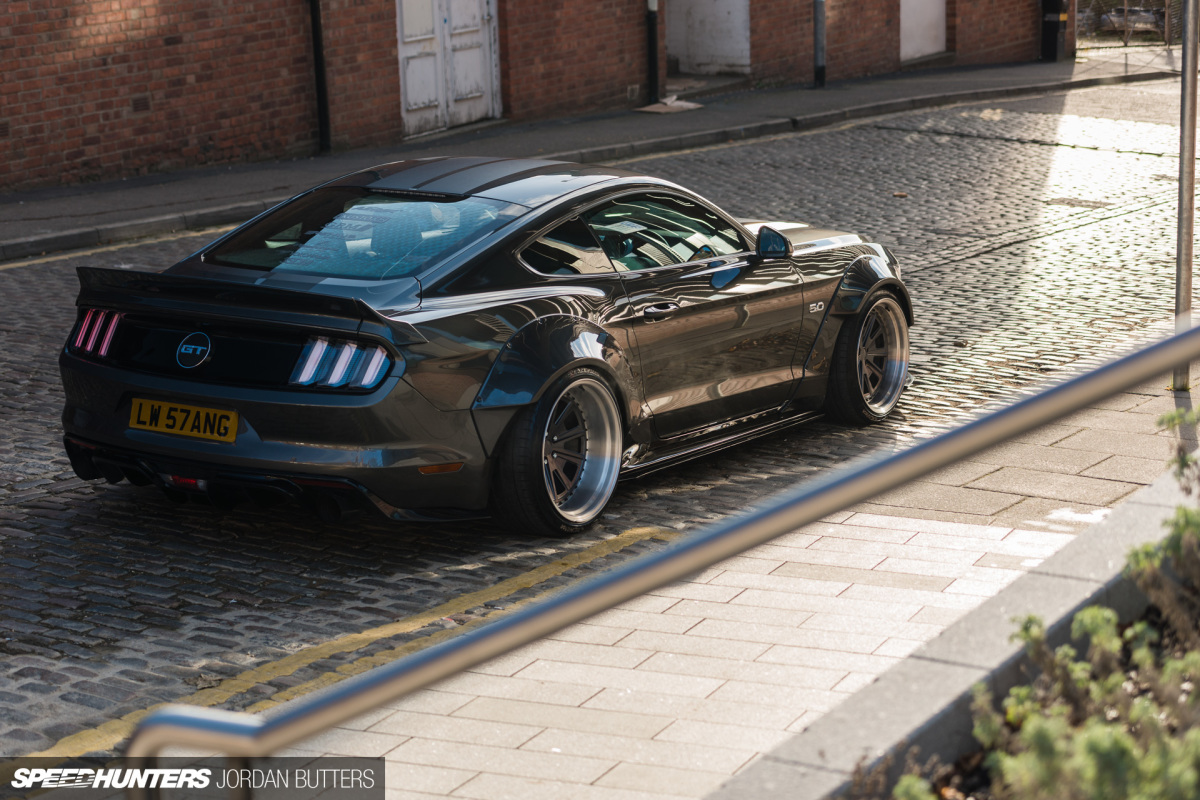 Remember the humble Mk1 and Mk2 Ford Escorts? Granted, side-by-side with the new Mustang it's a night-and-day comparison, but the approach hasn't changed really. Back in the day, as soon as owners started realising the potential these nimble little machines had for tuning, they started dropping them down to terra firma on uprated suspension while adding wider fenders to accommodate more aggressive wheels.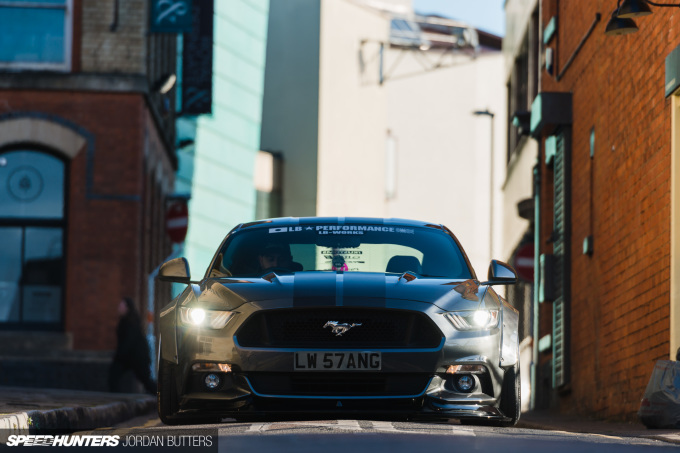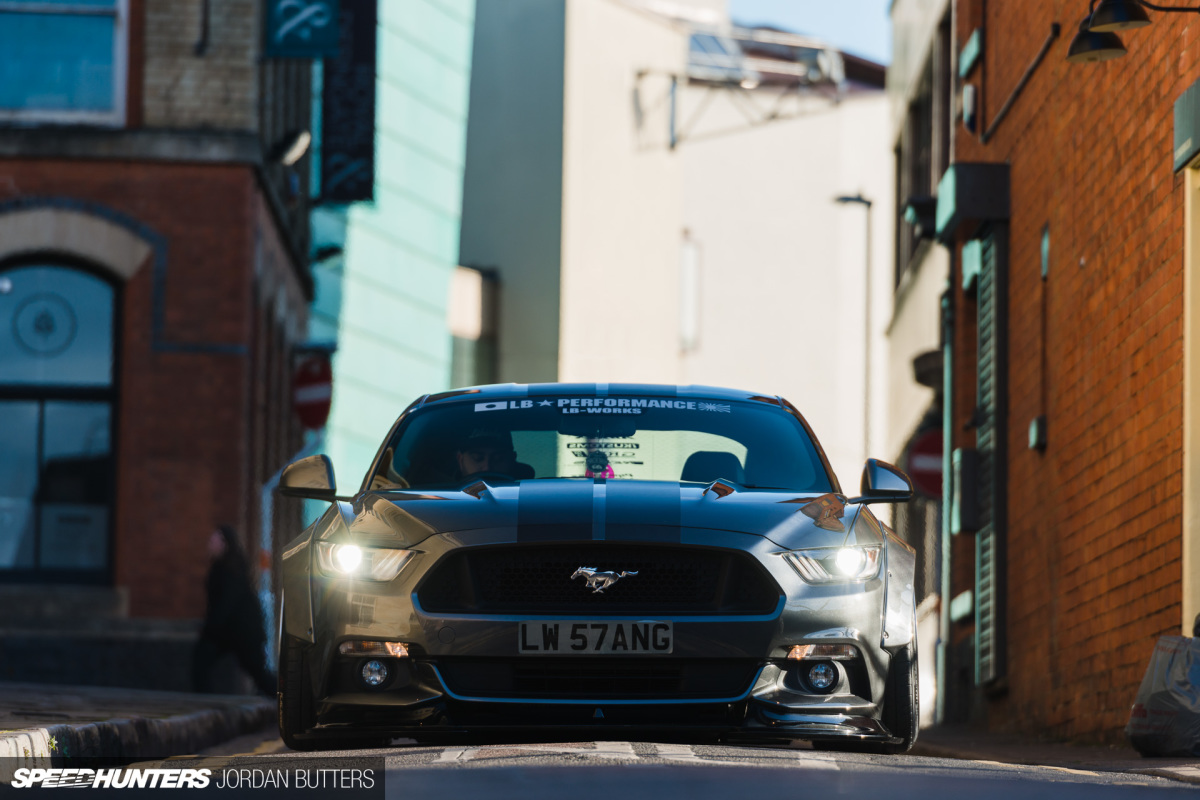 It wasn't always done for performance reasons either – making cars aggressively low and wide is one sure fire way to increase their presence on the road. I'm not trying to pull the wool over your eyes here – Liberty Walk Europe's Mustang isn't that – it's an out-and-out show car.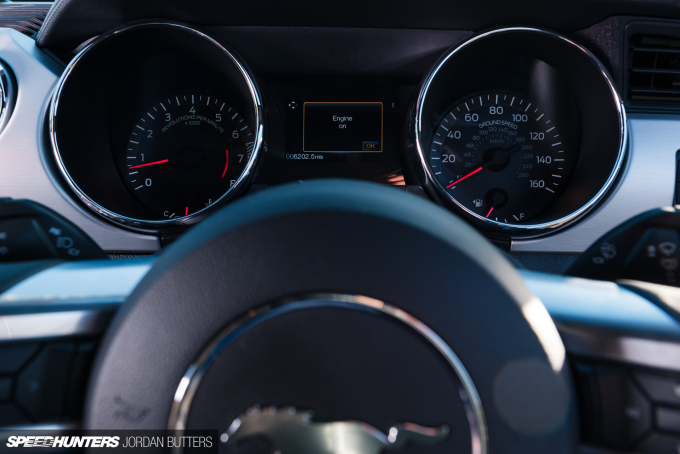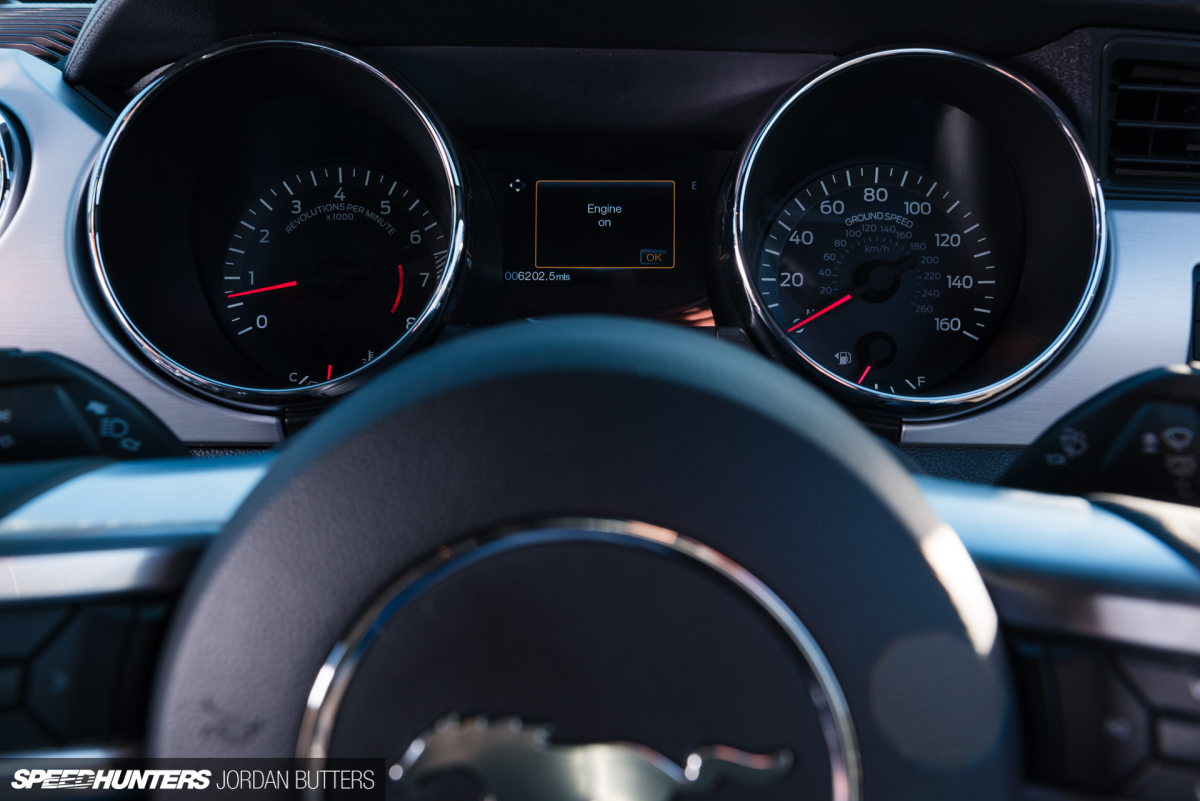 We've always done fast, rear-wheel drive Fords. We just haven't done one of these before, and never exactly like this.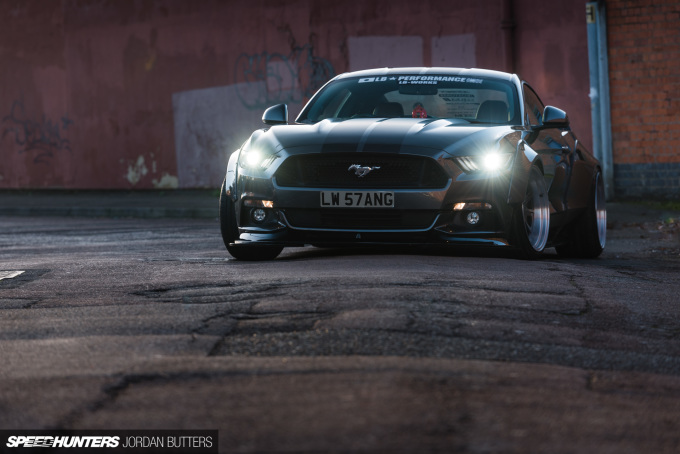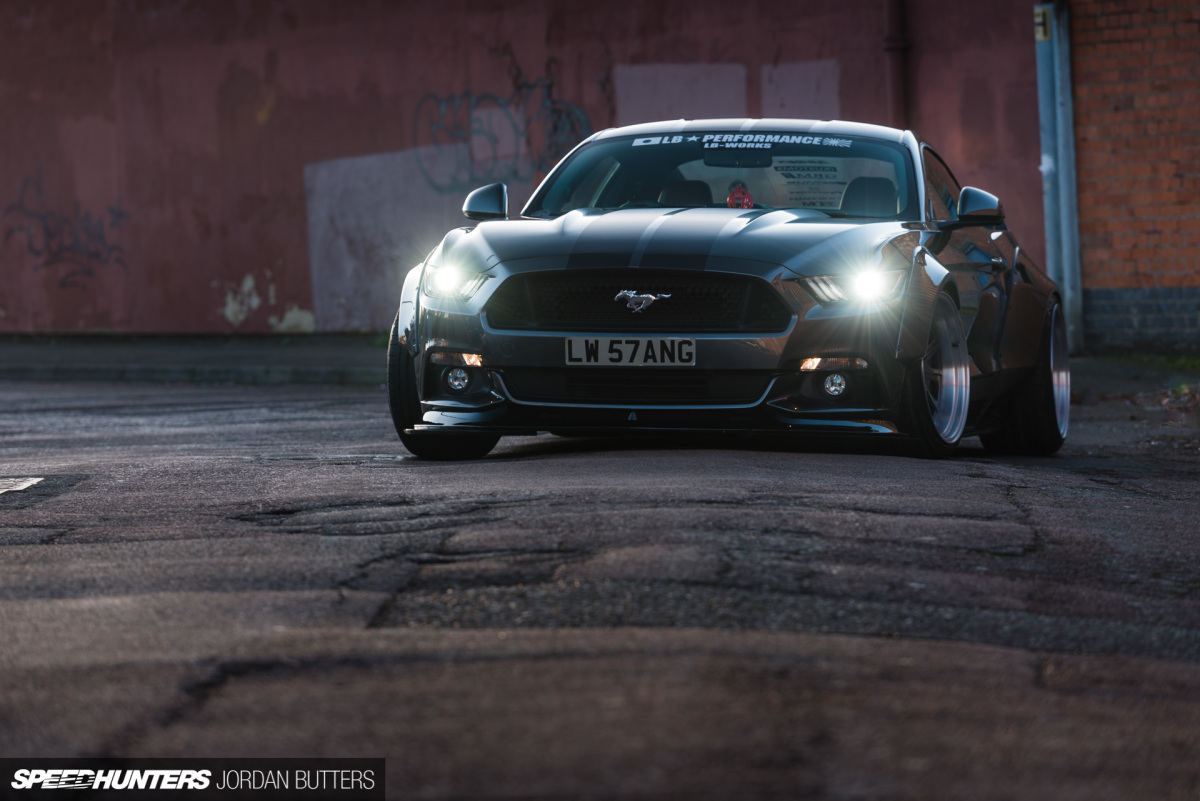 It's not been built with performance in mind, but rather to attend shows, command attention, show off the potential in the platform and accrue public interest in this relatively new branch of the Liberty Walk global empire.
A Little Wired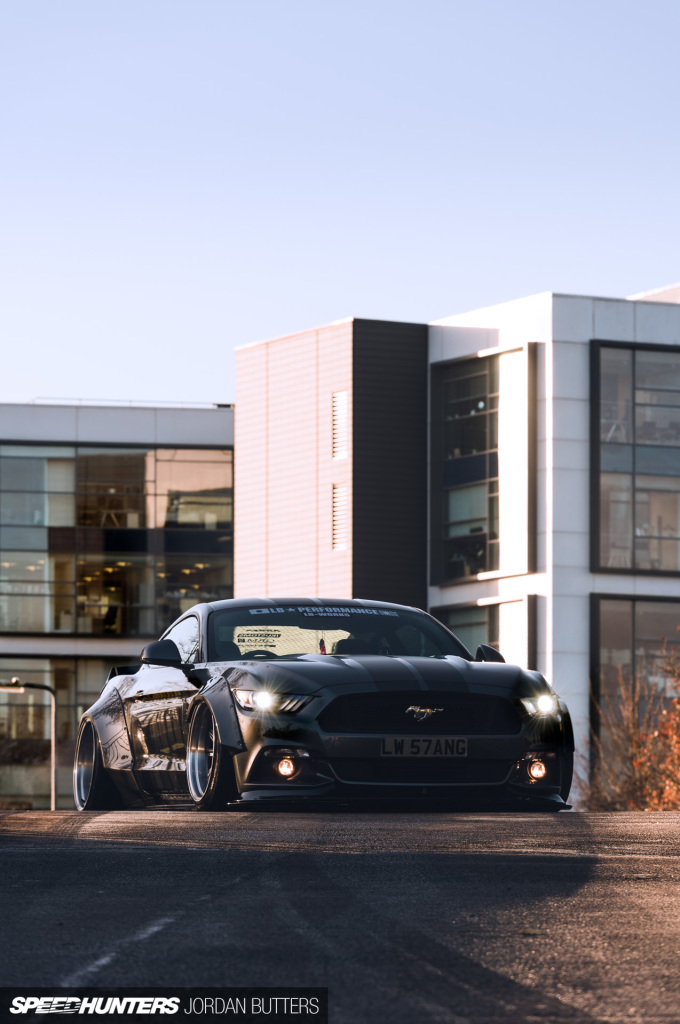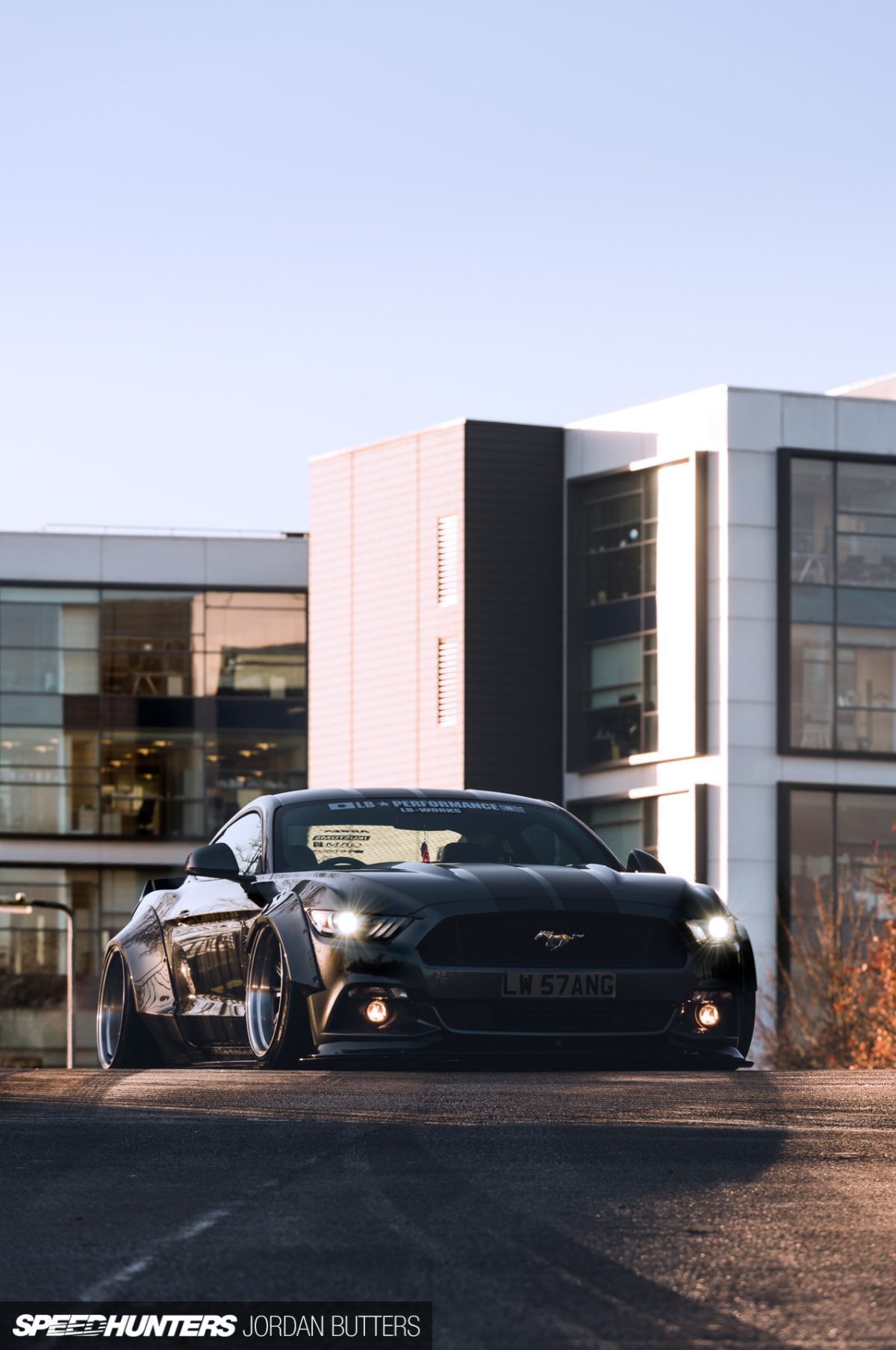 The main focus of this attention, of course, is the ludicrously wide full Liberty Walk WORKS kit. The Mustang is already a big car here on British roads, but add the extra 6.5-inches of width to the mix and it becomes something really quite daft.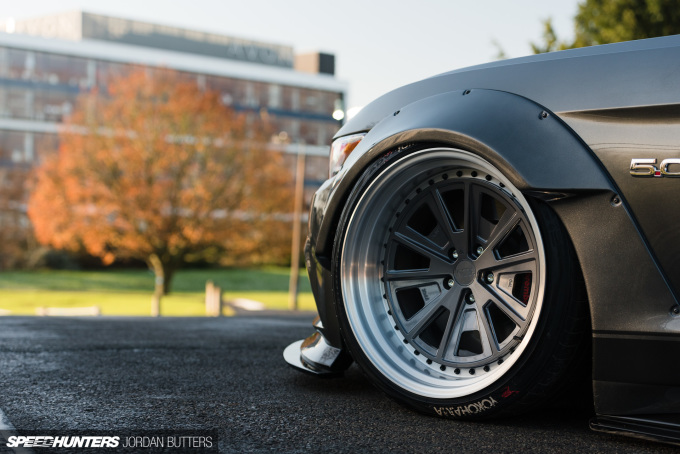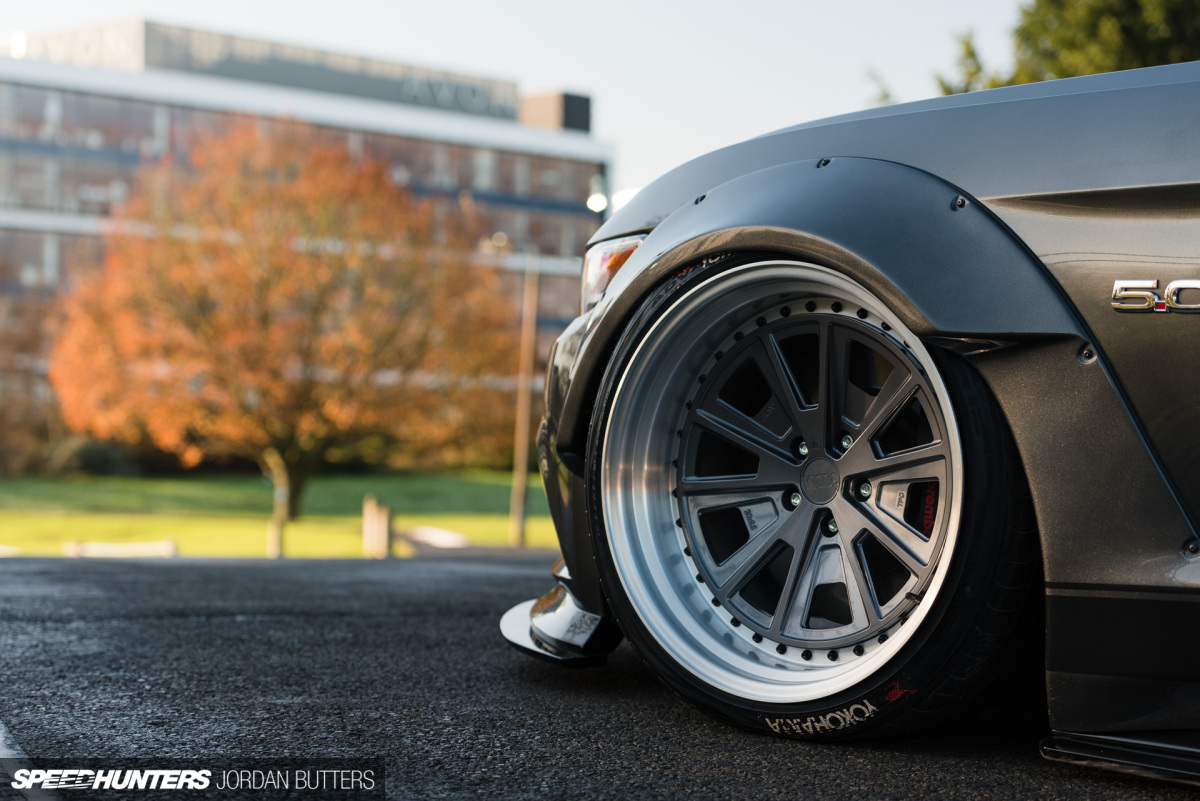 The kit was the first of its kind to land here in Europe, and the team at The Performance Company wasted no time in sending the car and kit over to local bodyshop iKustoms to begin cutting out the Mustang's stock metal work and fitting their girthy replacements into position.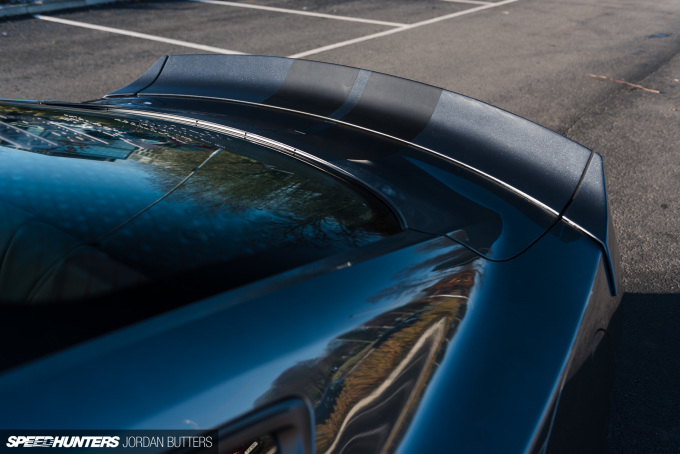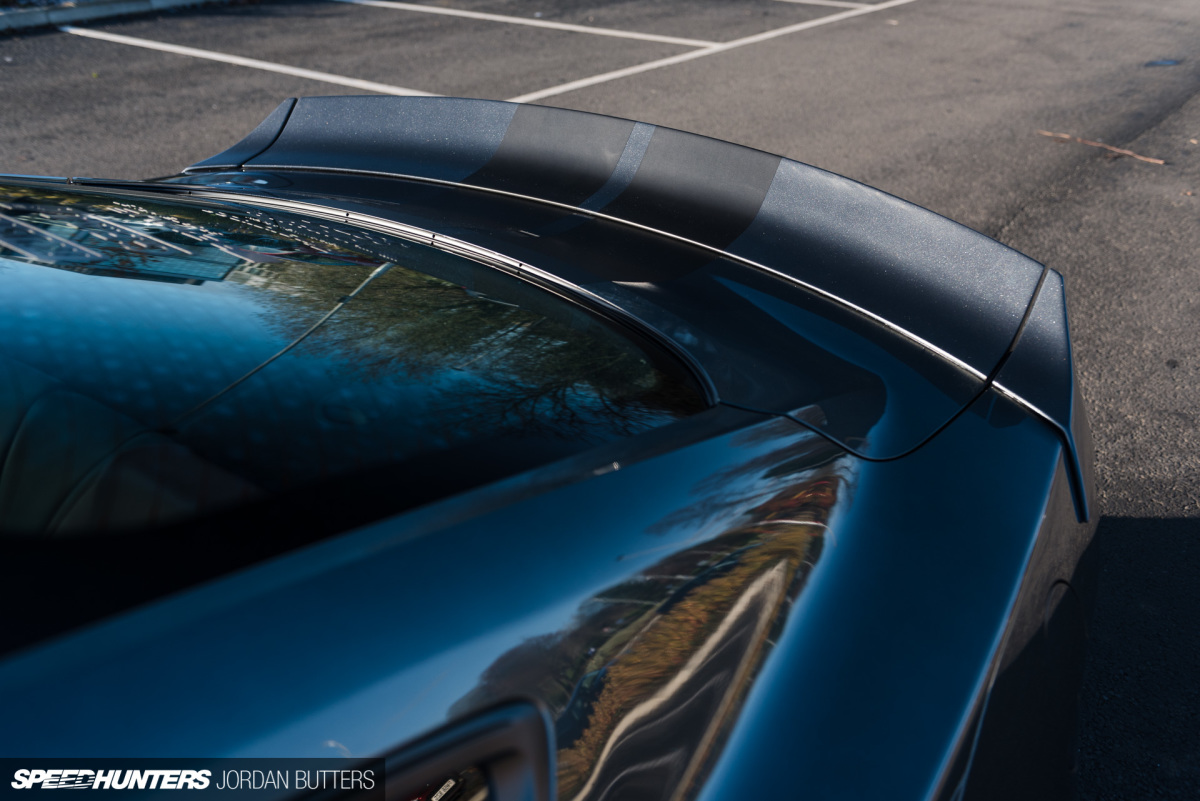 The kit is also complimented by front, rear and side diffusers and a ducktail spoiler that flicks up into the passing airflow. Aerodynamic assistance – not so much I'm sure, but it looks cool and that's what this Mustang was built to do.
One popular point of discussion when it comes to aftermarket overfenders is the exposed hardware. Drawing back to my earlier analogy with early Escorts, back then it was always the trend to smooth in bubble arches and wider fenders back then, but I'm not so sure that it's a look that would work now in 2017.
I'm sitting in the camp of leaving bolts and all exposed – it adds to the aggressive and industrious aesthetic I feel – smoothed in panels just don't work for me. What about you?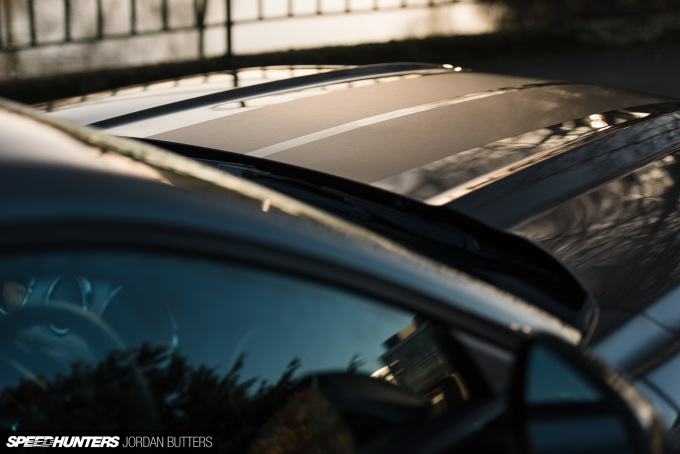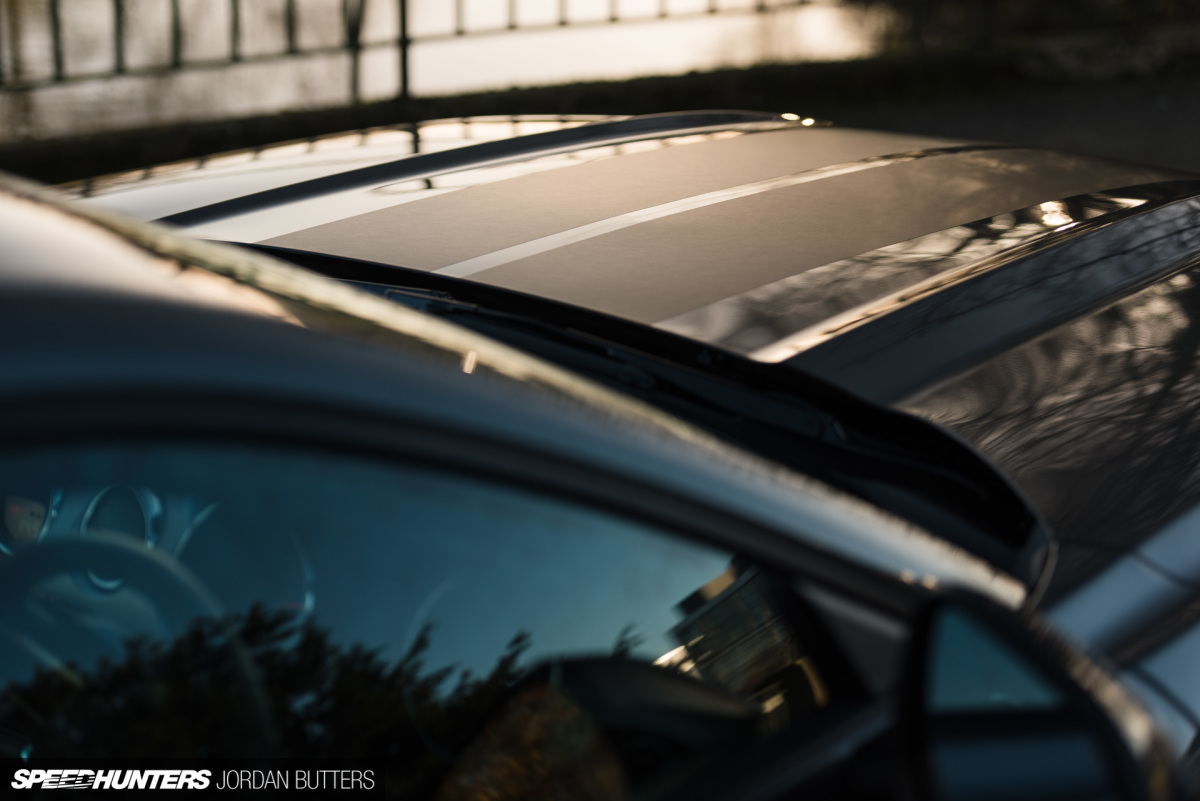 When it came to the paintwork and graphics, the TPC team turned to one of the few points of inspirational reference that we have for Mustangs in modern culture – the movies. Specified as a homage to the 'Eleanor' Mustang from Gone In 60 Seconds (the 2000 version), the subtle black stripes compliment the dark grey paintwork nicely.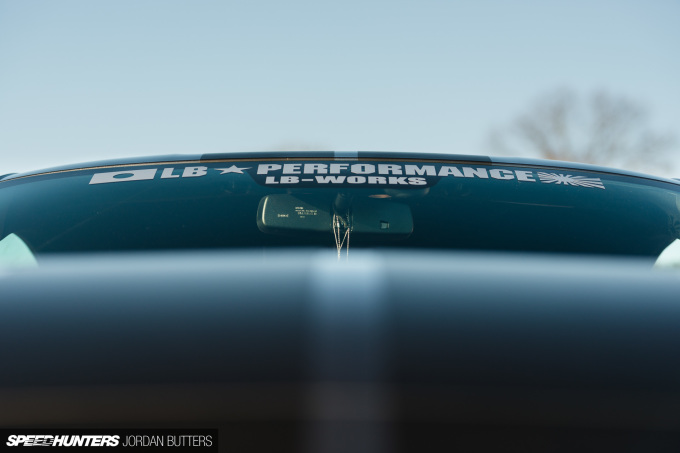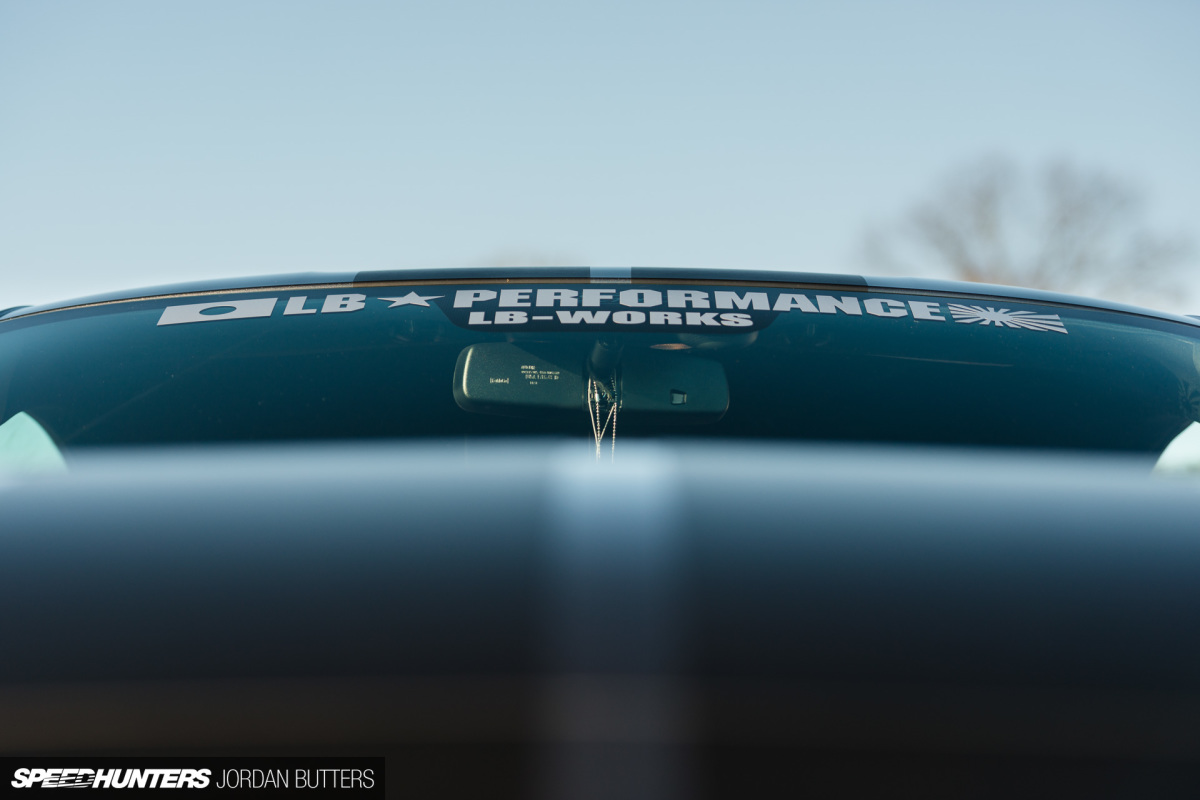 Although I do wonder what this build would have looked like in the mustard and black colourway of the original movie. Maybe an idea for phase two of the build?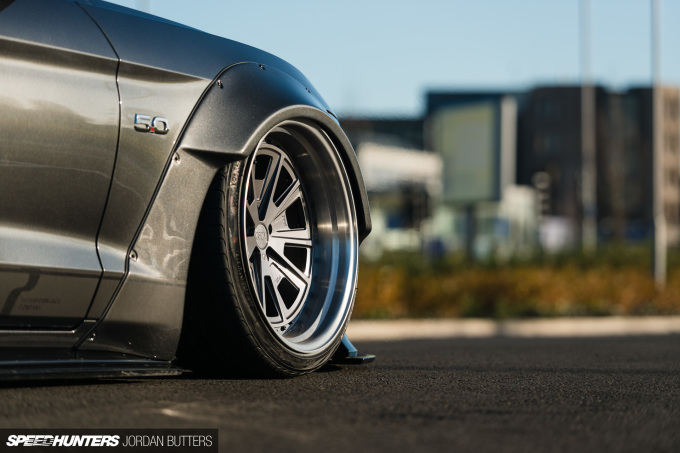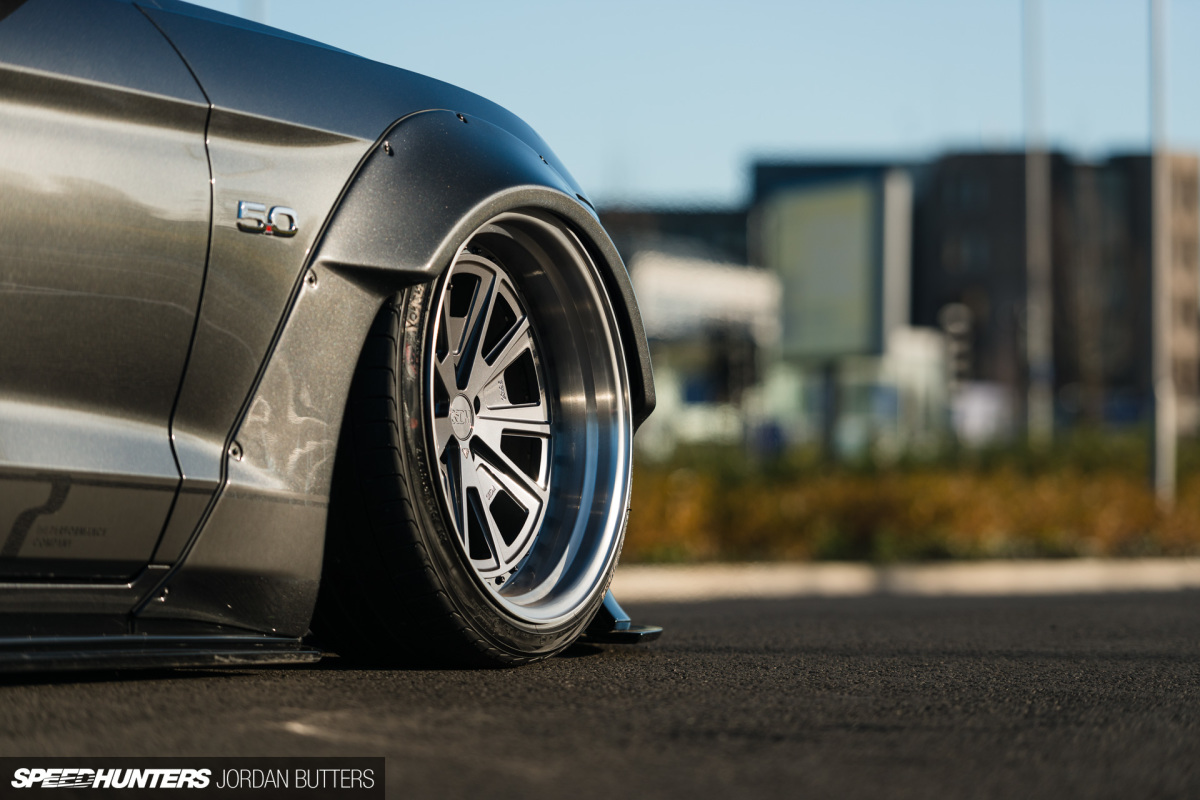 To keep the Eleanor theme running, 3SDM were on hand to create a custom set of three-piece forged wheels for the car.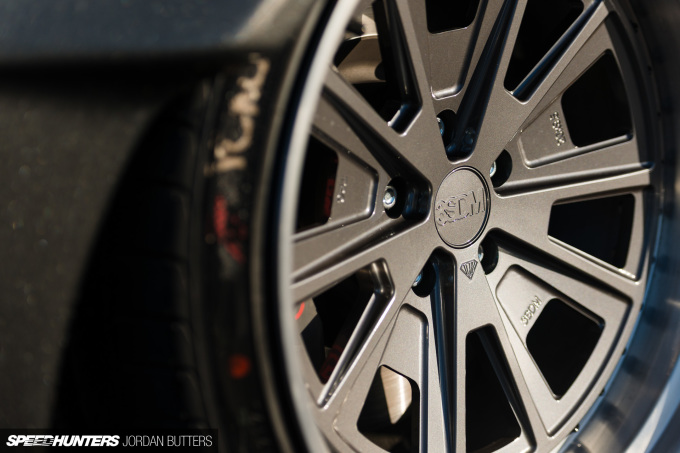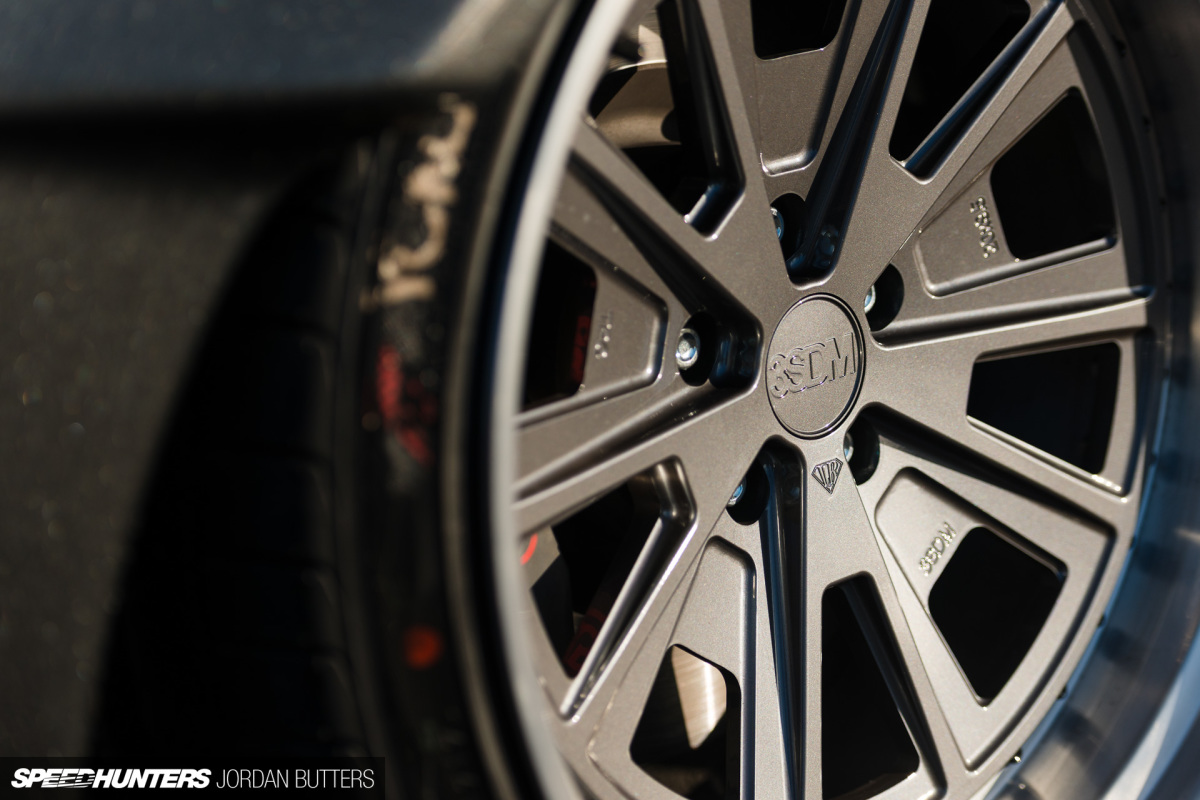 Again drawing inspiration form the Hollywood car, the centres were created to spec in a similar style, complete with LW logo, and refinished with body-colour centres and hand-brushed dishes. The metal barrels and lips were then clear coated to protect them from the elements.
Measuring at 20×9.5-inches ET-40 up front and a silly 20×12-inches ET-38 out back, the wheel specs alone emphasise just how wide the track is.
A Little Appreciation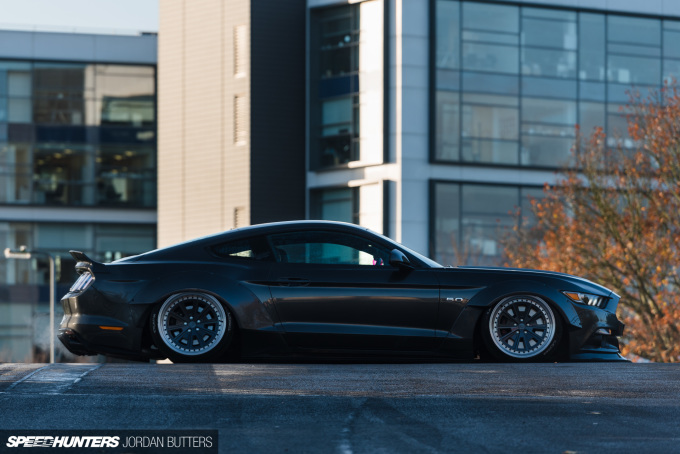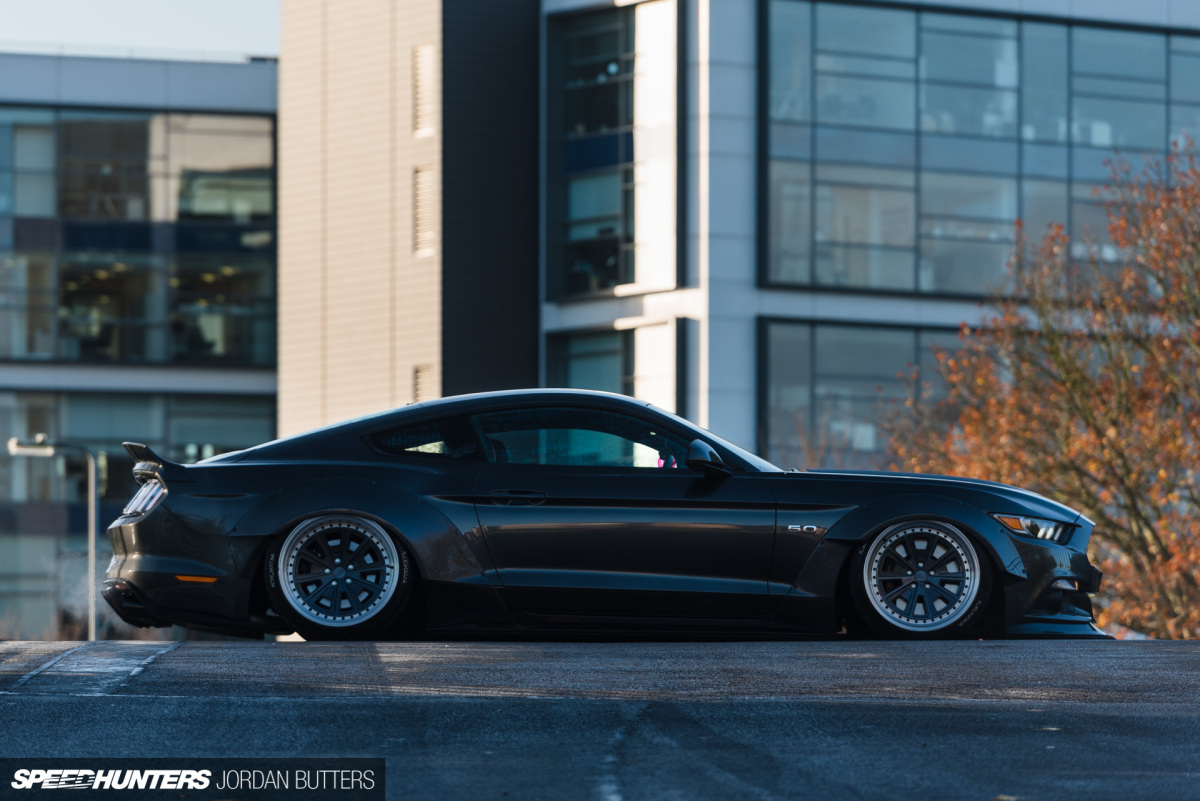 By now you've probably guessed that the car sits on air suspension. GRM Northampton installed the full AirREX digital setup used to bring the chassis down to within inches of the tarmac.
At parked height the monster-sized wheels tuck up into the fenders, leaving passers by scratching their heads as to how this car actually cars.
Under the bonnet you'll be glad to hear that TPC went full American when choosing the base for the build. I'm glad that the UK actually got the choice of a 'proper' V8 for the car, as opposed to being limited to the slightly wimpy 2.3-litre four-pot EcoBoost alternative.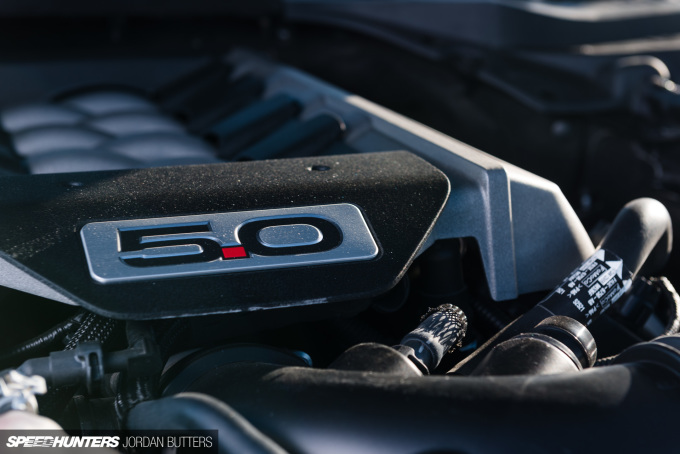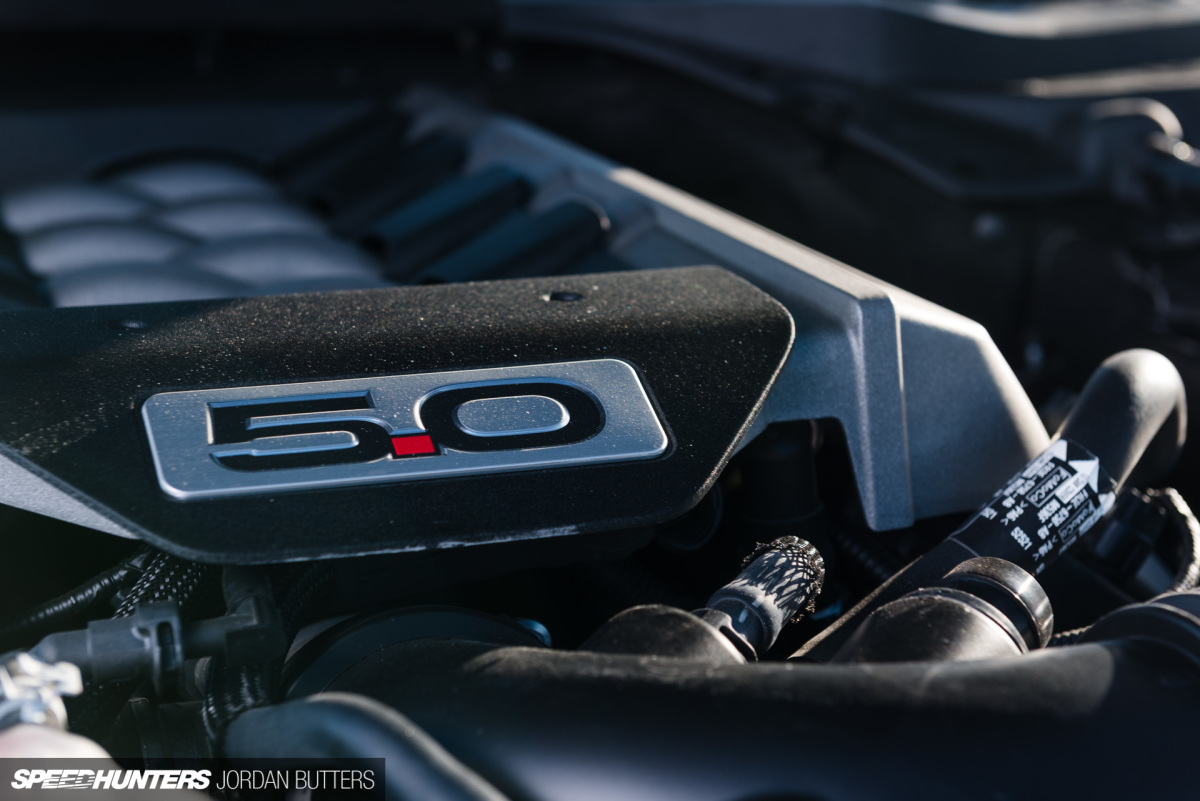 Don't get me wrong, the 2.3 is an awesome engine in tickled form in the Focus RS, but come on – it's a Mustang, it deserves a V8. At the moment the only performance modifications are a Pipercross V1 Carbon intake and Remus Valvetronic Sports exhaust, however after the car's appearance at the Autosport Show in January it's being sent off for the full supercharger treatment. I think 700hp will do nicely.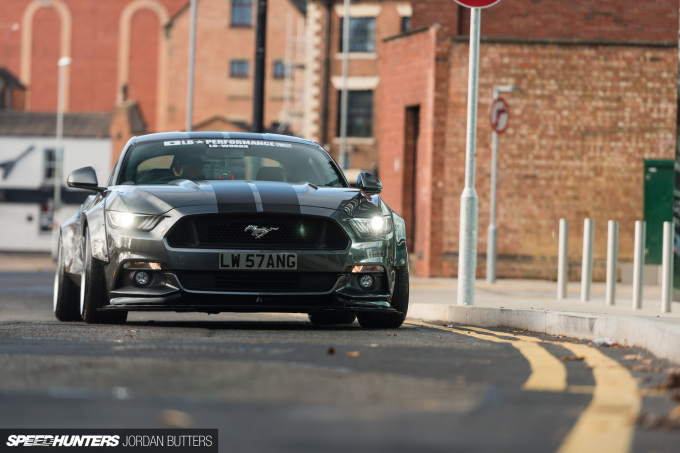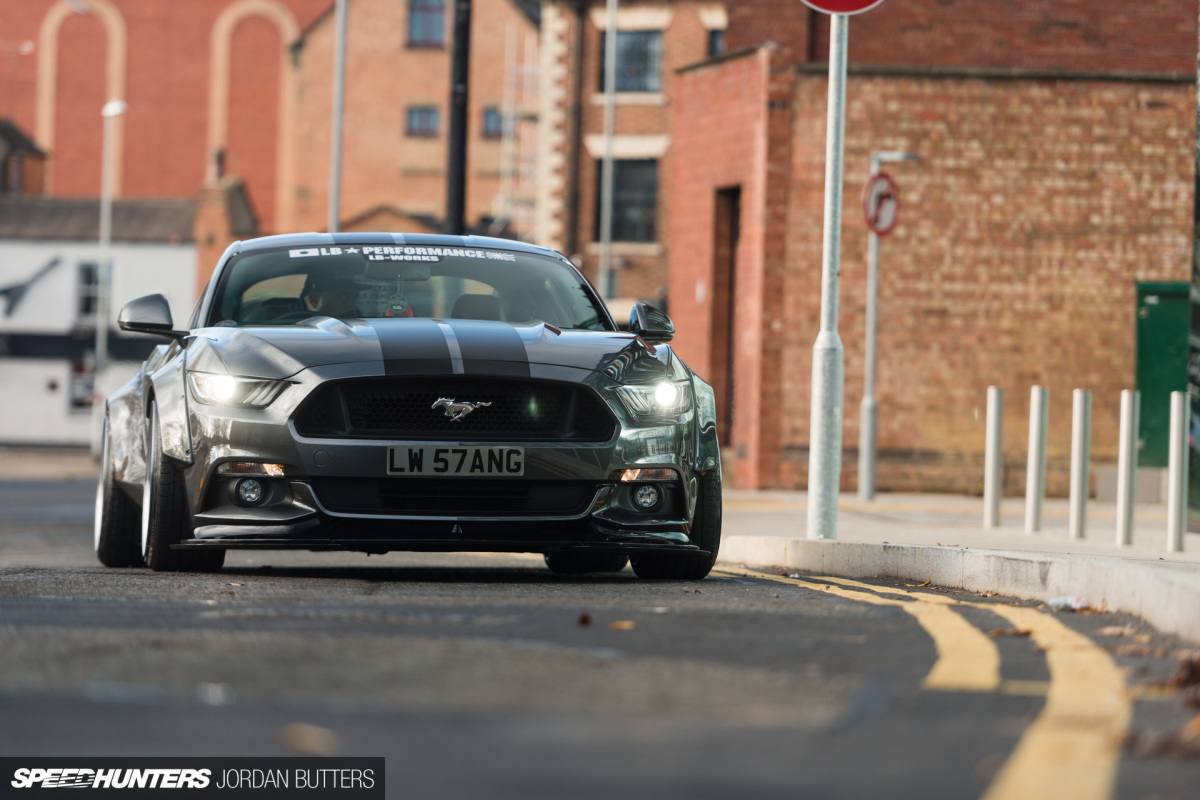 It's all very well seeing cars like this is show halls or via the hand-held electronic portal that we all carry in our pockets, but seeing them out and about amongst regular traffic is something else. We're shooting early on a cold Sunday morning in a low-key part of town – a relatively quiet time and place – and I've never seen a feature car gather this much attention from non-car people.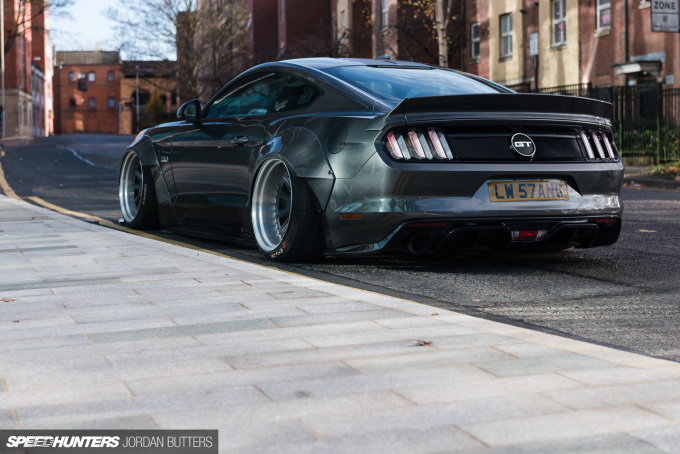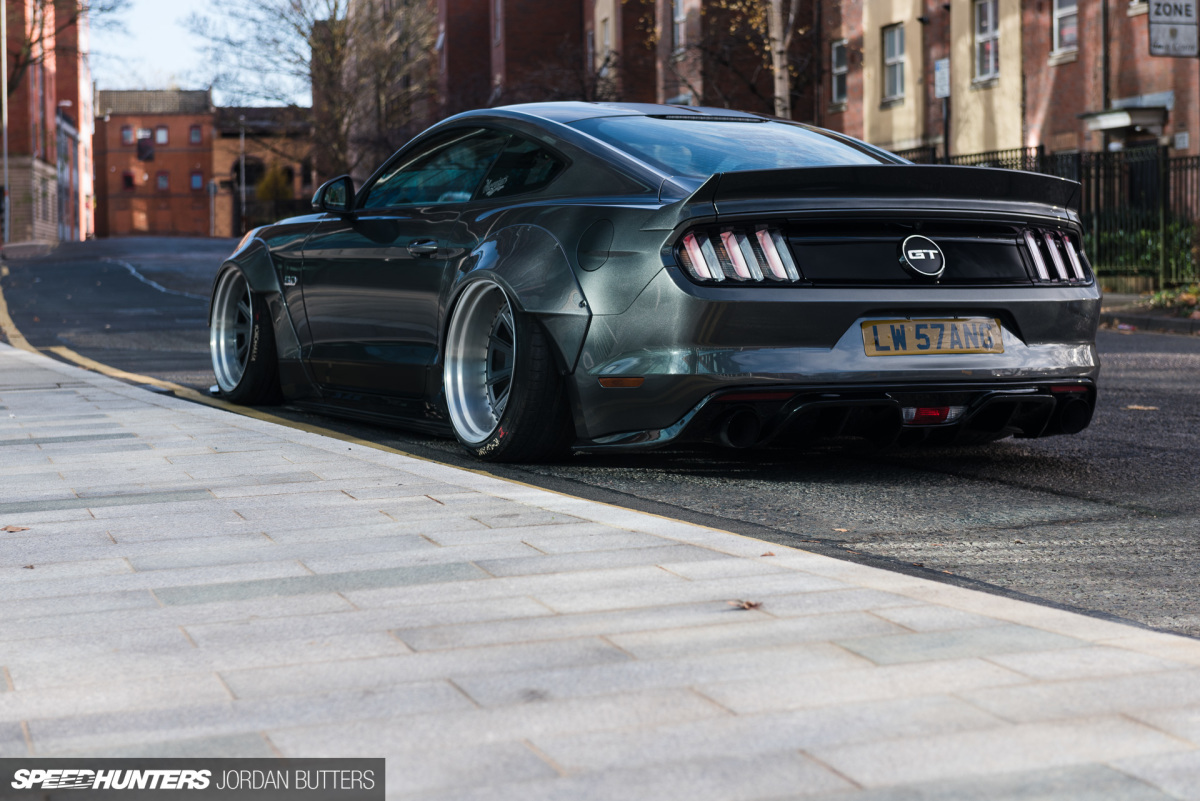 Passersby are craning their necks around – whilst driving – to get a look. Pedestrians literally cannot walk past without whipping their smartphones out for a picture. A handful of people change their route for a second look and some even follow us between locations.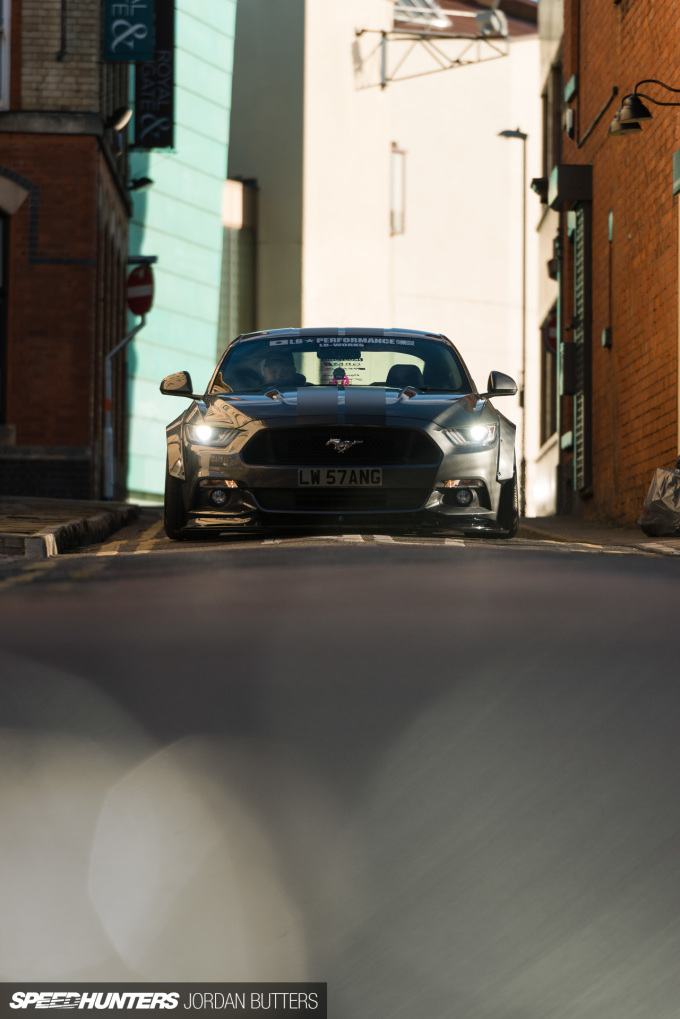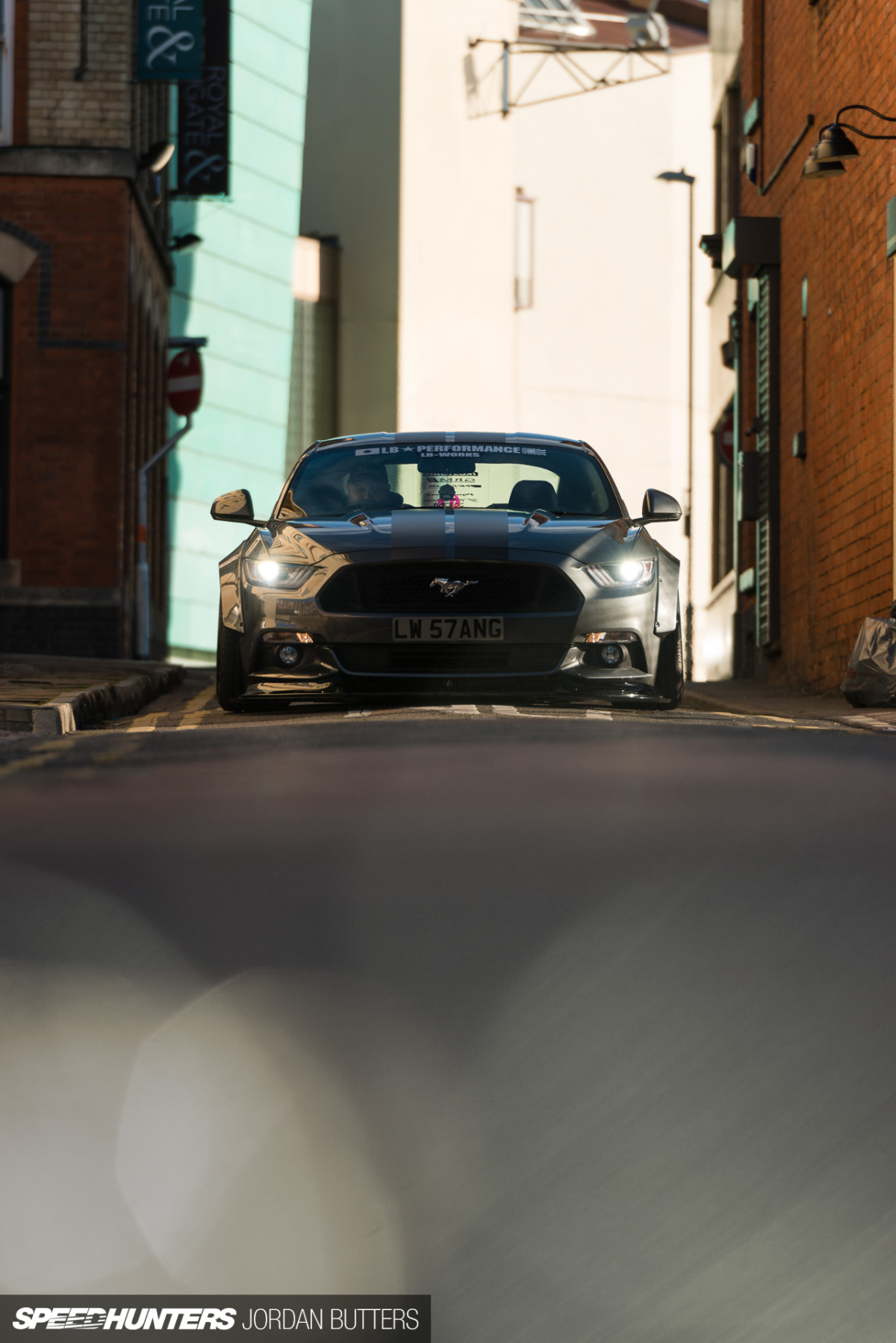 I'm not sure if it would get the same reaction over the US, where the Mustang is far more commonplace, and certainly cars on the whole are bigger and wider, but here in quaint little England this thing looks completely alien.
Navigating around side streets and junctions is a test of concentration, Indy tells me. I'm watching him as he drives and he's constantly checking his side mirrors to see where the massive rear wheels are in relation to the edges of the road. Parking requires 100% focus and our pokey drive thru lanes are a big no. I'll be honest – it looks exhausting to live with.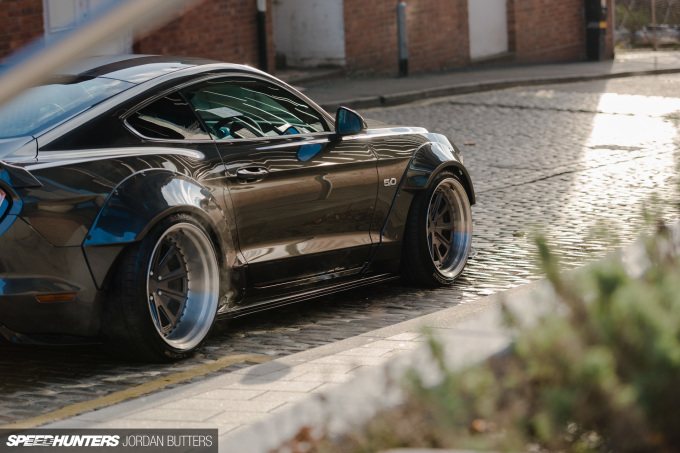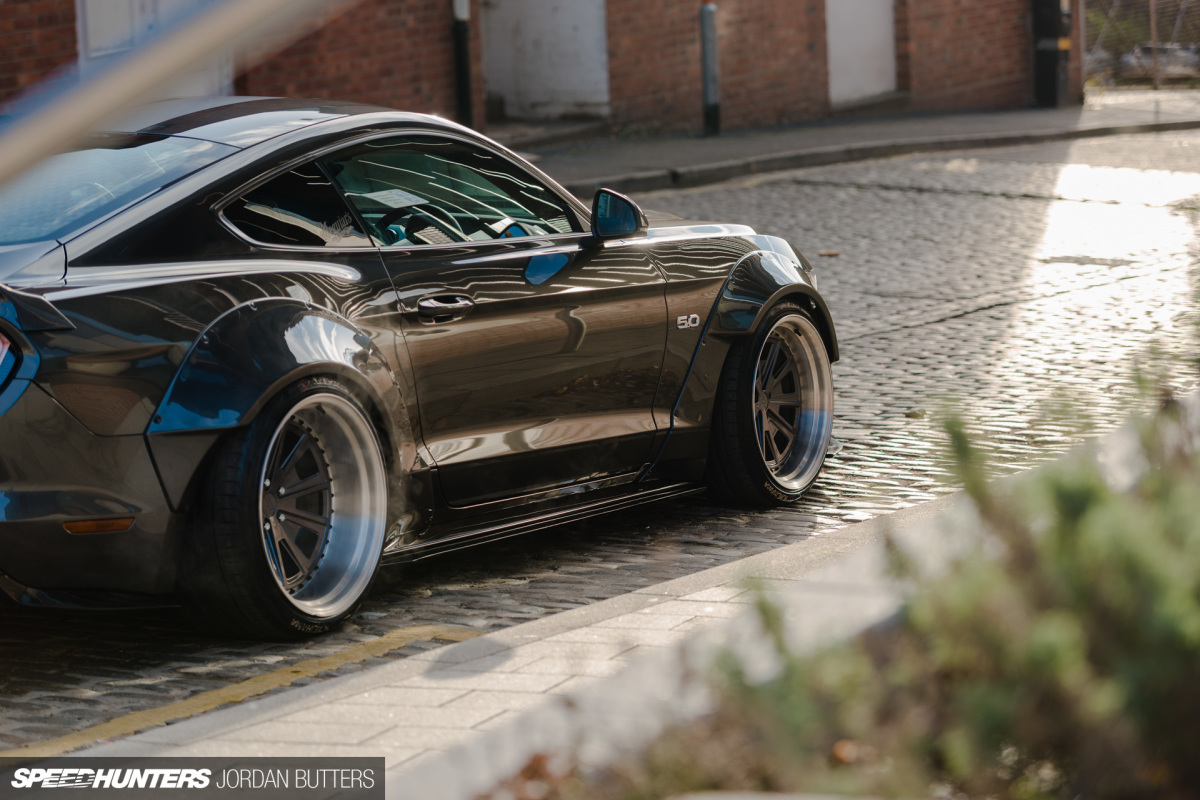 I guess it's not much different to running a supercar in a city, except the Mustang is even more snug in its surroundings – it's around three-inches wider than a stock Aventador Indy tells me.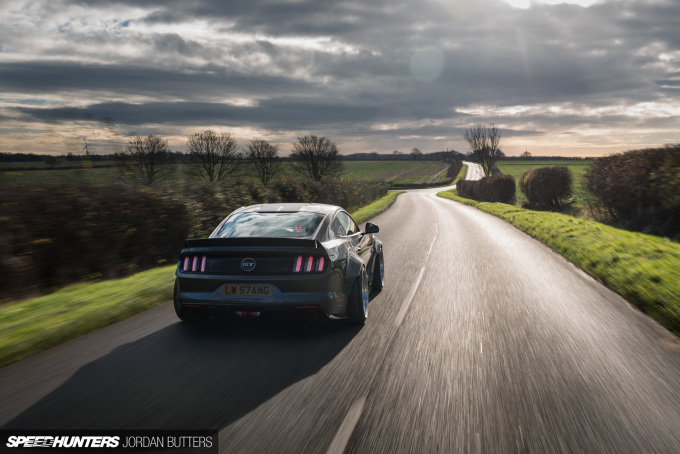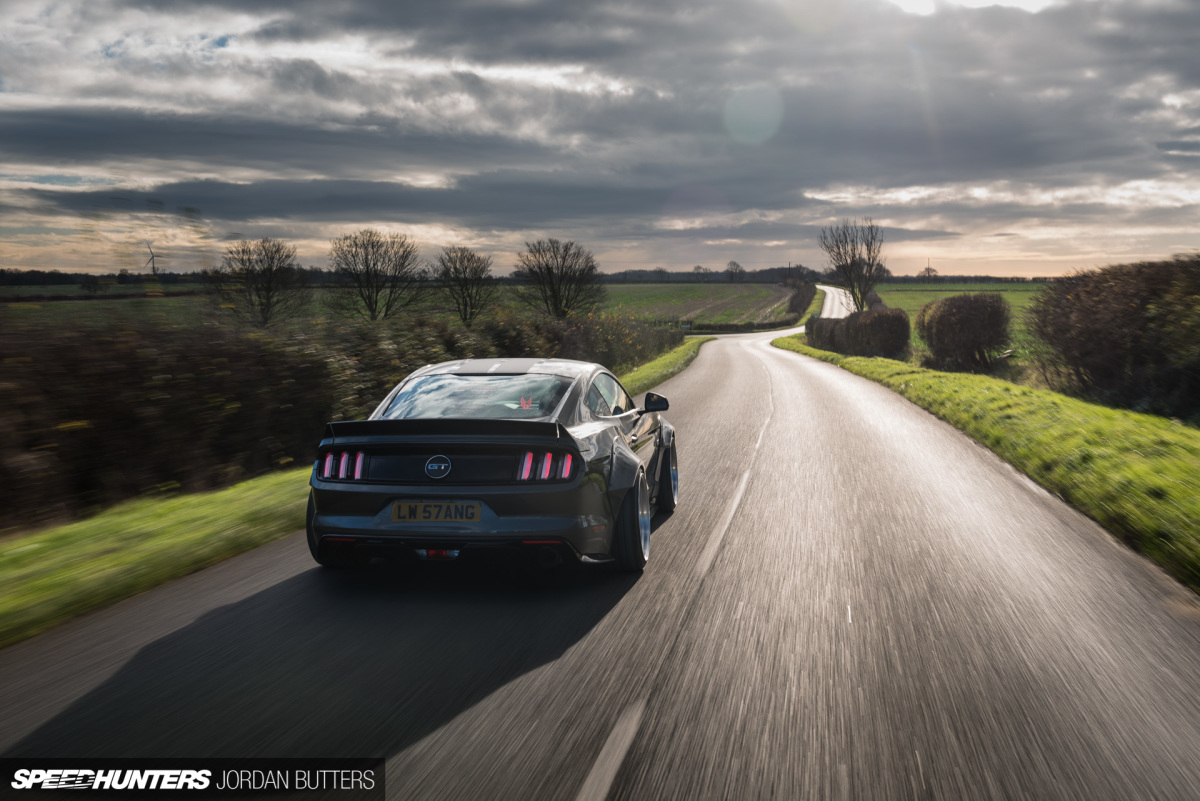 The one thing that we do very well here is twisty B-roads, and out in the countryside Indy's finds a suitable stretch and is able to open up the V8. At regular to enthusiastic road speeds the suspension handles the curves as well.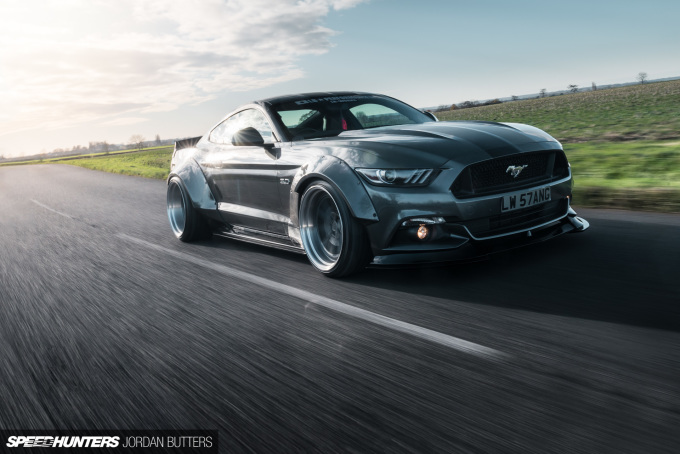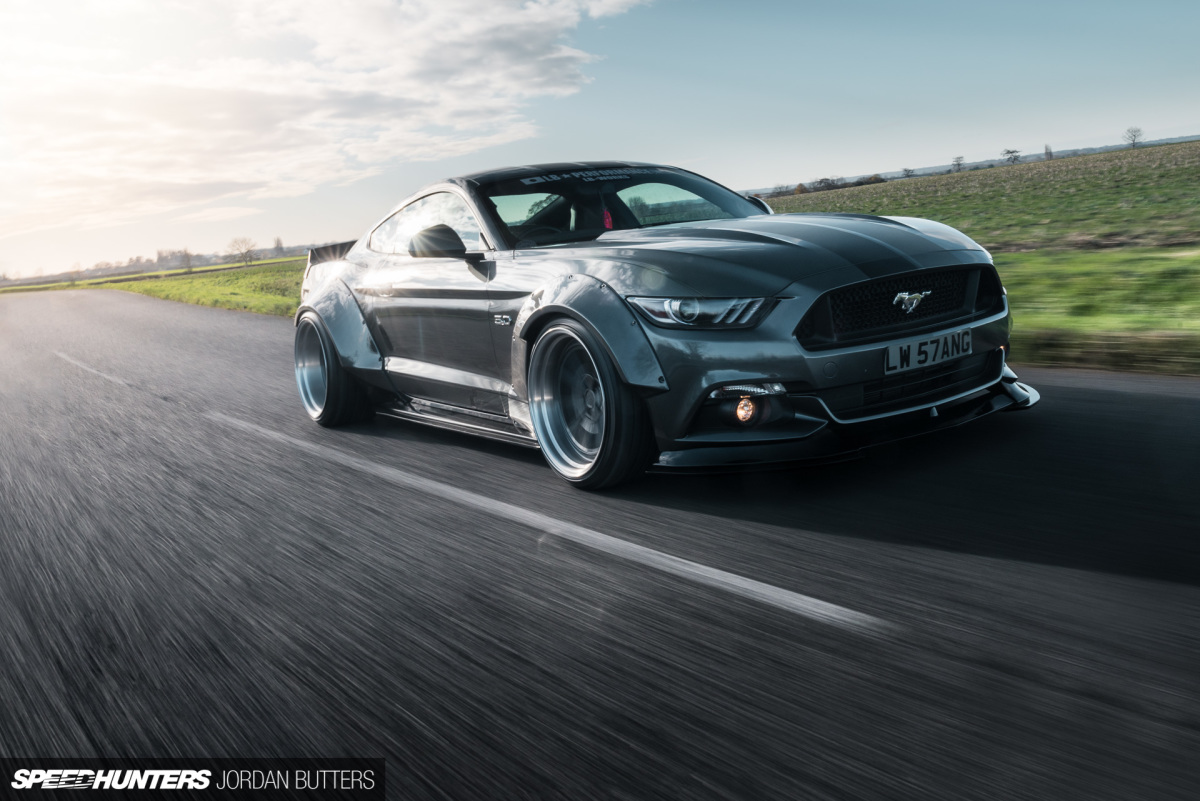 Out of the bends and a squeeze on the loud pedal brings the 5.0-litre powerplant to life. The exhaust is reasonably quiet up to full throttle, at which point there's no mistaking the angry bark of a muscle car.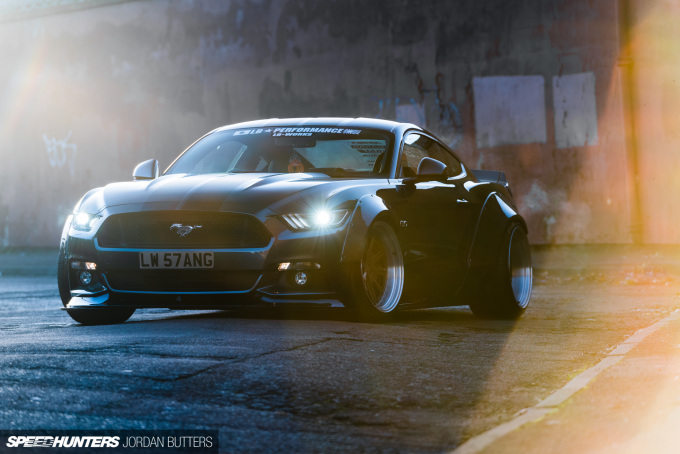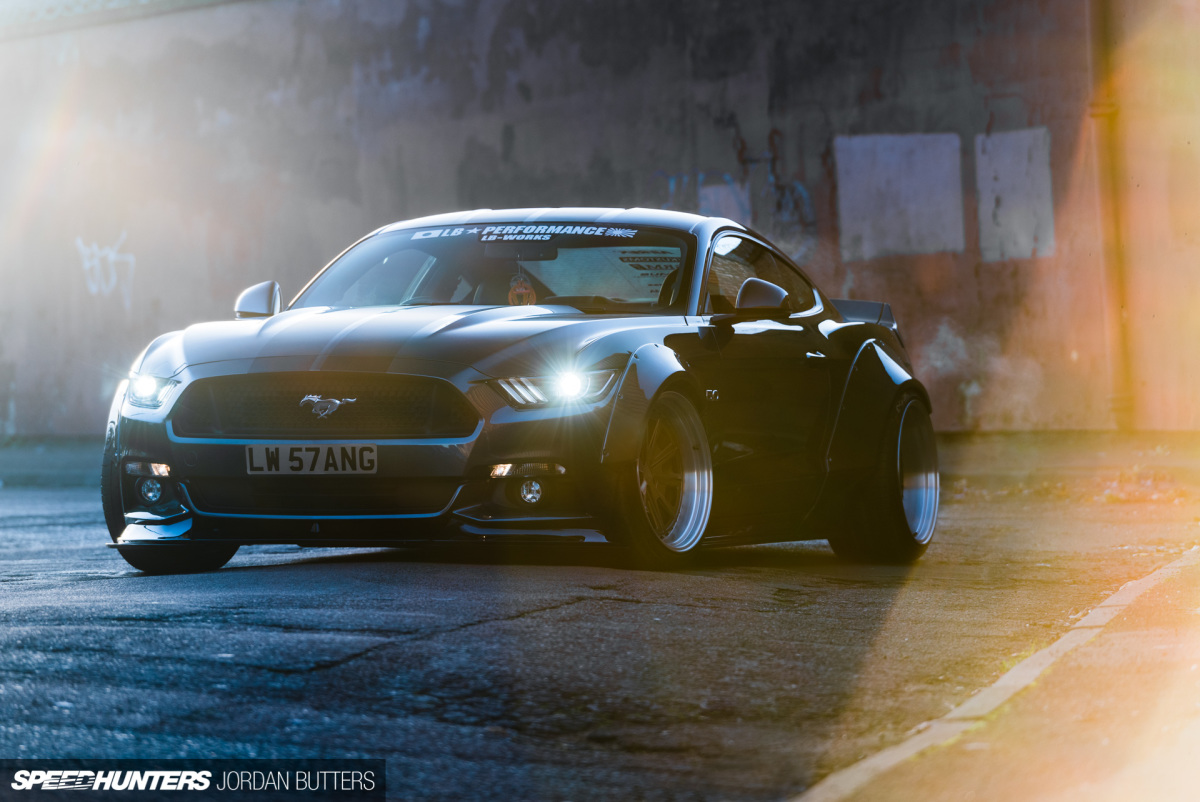 The reception that the car's had in the UK has been great, Indy tells me: "When we have taken the car out to cars & coffee meets and for promo work, it's always gotten a lot of love. I think the subtle 'Eleanor' hints make it relatable to non-car people, but the way that it sits and the way it sounds always draws attention too."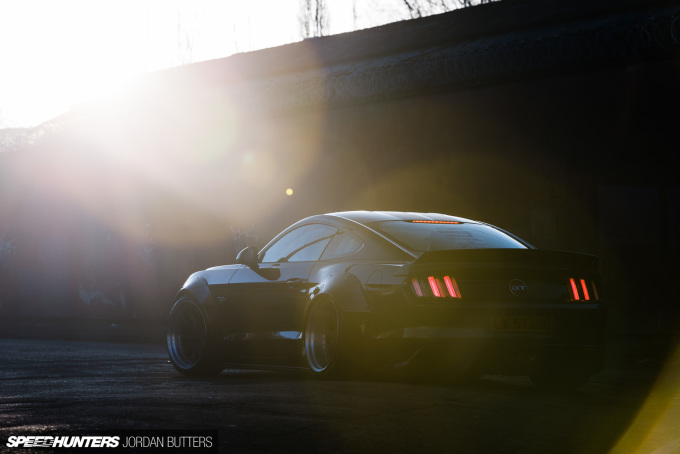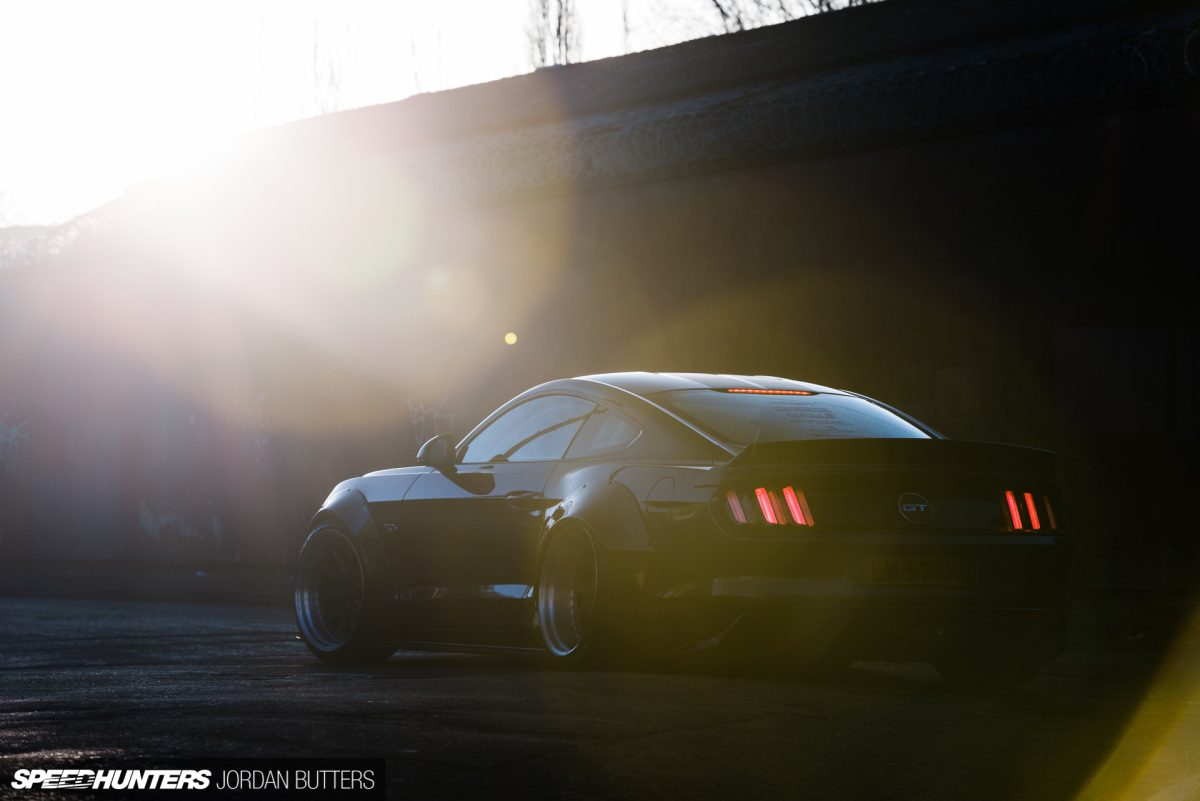 TPC have even had the nod from the top as well: "When Kato-san was over two weeks ago he couldn't stop photographing it, so I guess that means he likes it," Indy reveals.
"There's no better person to respect and like what you've built than the person behind the original vision."
Jordan Butters
Instagram: jordanbutters
jordan@speedhunters.com
Cutting Room Floor