Mooneyes' Yokohama Hot Rod Custom Show is the place where bike and car builders attempt to impress.
Year in and year out, you can see how the envelope is pushed, and how this scene in Japan continues to evolve, mature and branch out on quirky tangents. Before I share my general coverage from the event, I just have to show you what this Mazda Carol is all about.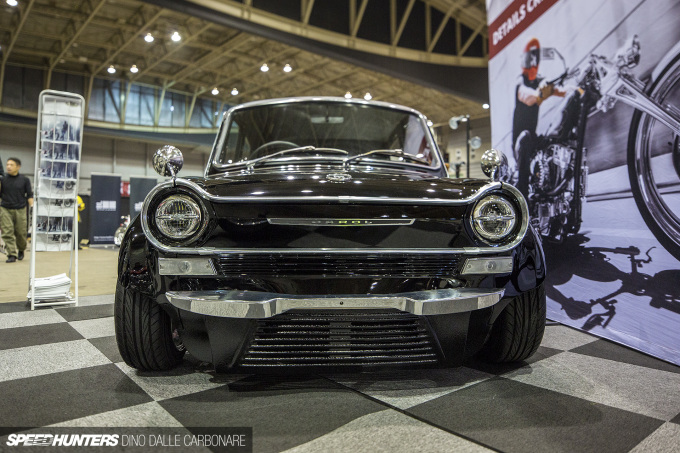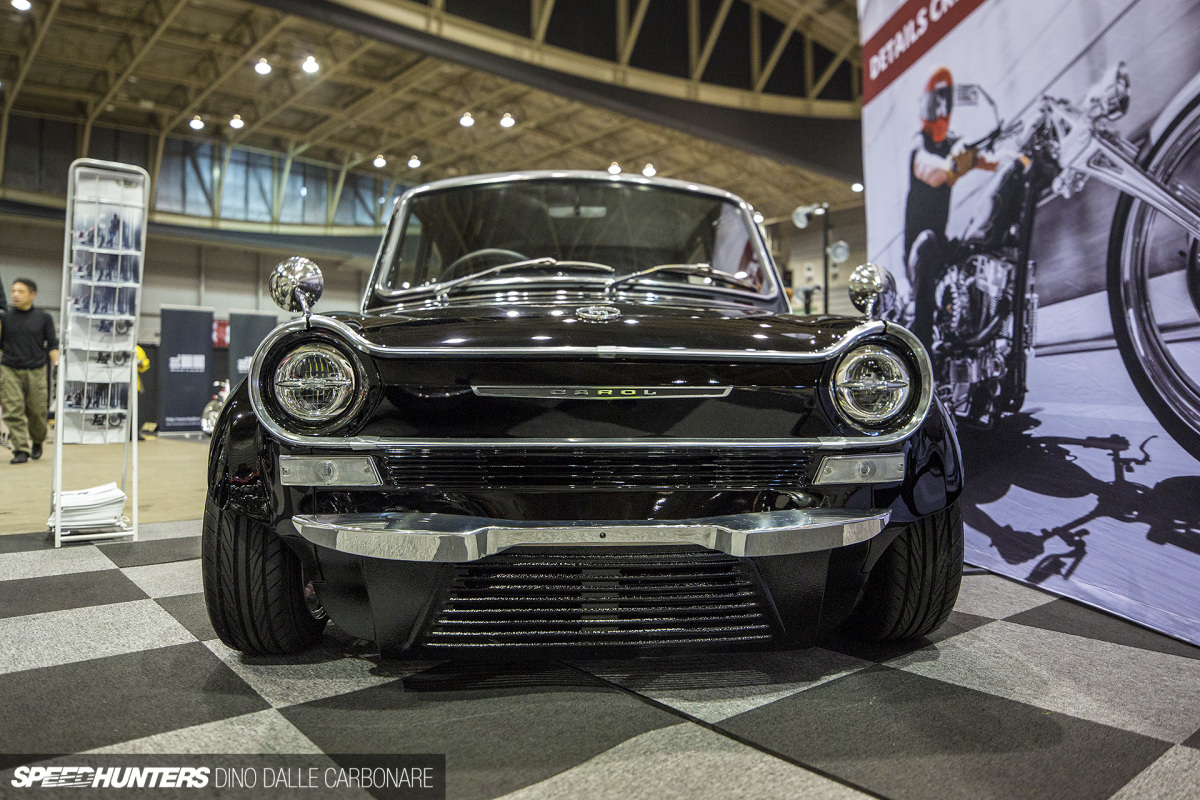 Visually, you are looking at a little kei car from the 1960s, Mazda's first four-door to be precise, and one that was originally powered by a tiny 358cc four-cylinder OHV engine.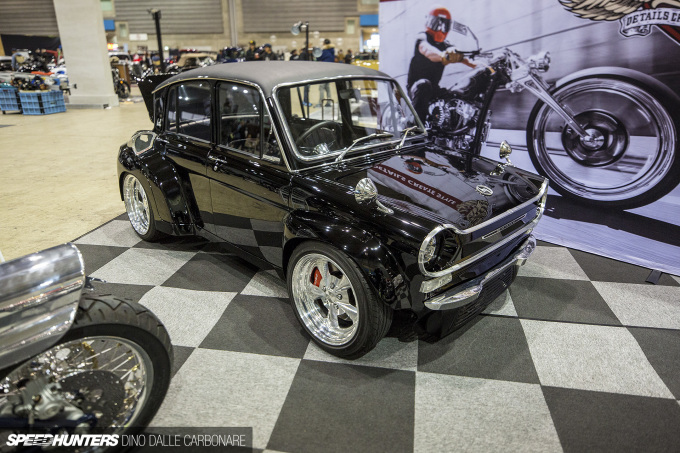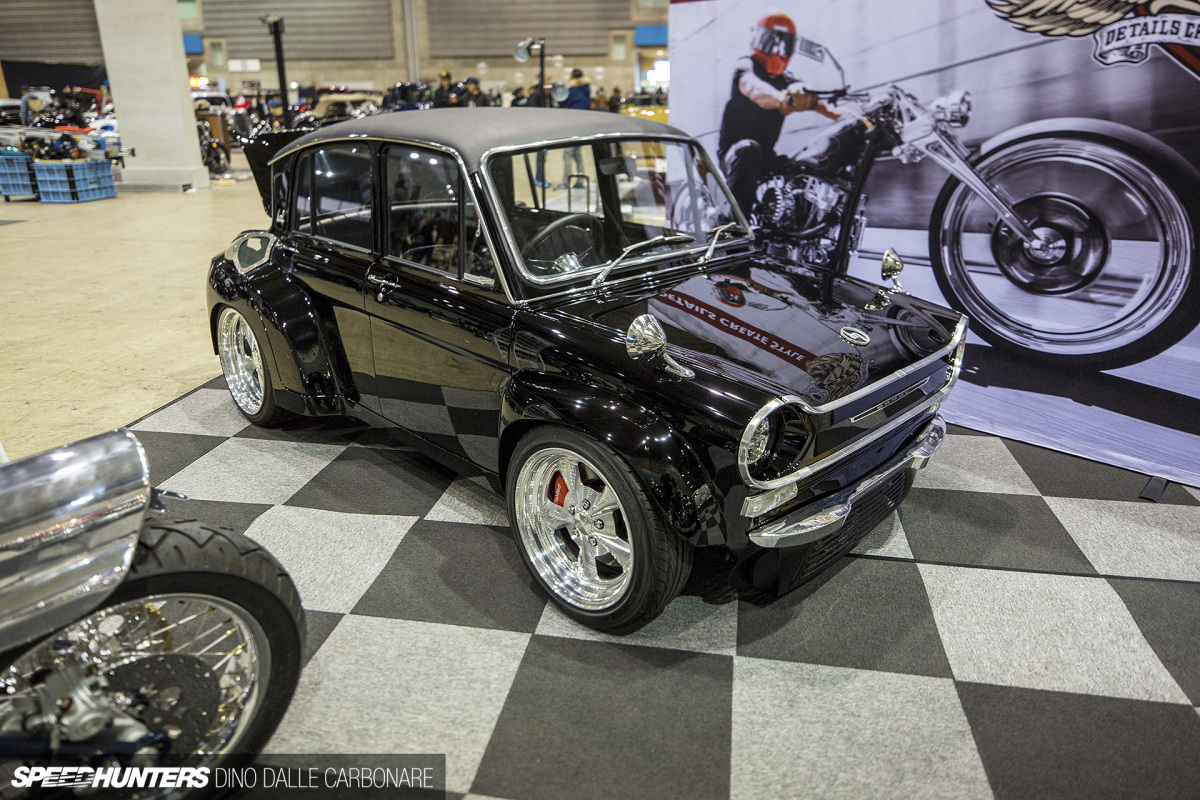 But a lot has changed since this car left the production line, and it's all thanks to Praise Body Factory in Nagoya. This shop specialises in motorcycles and cars, so I guess it was inevitable that one day both would be combined in one vehicle.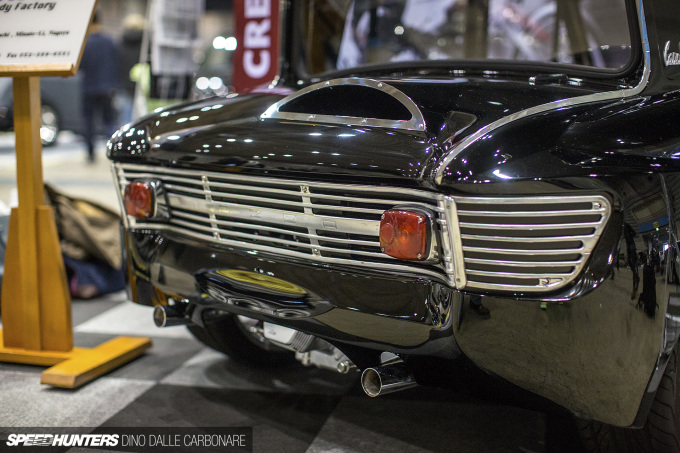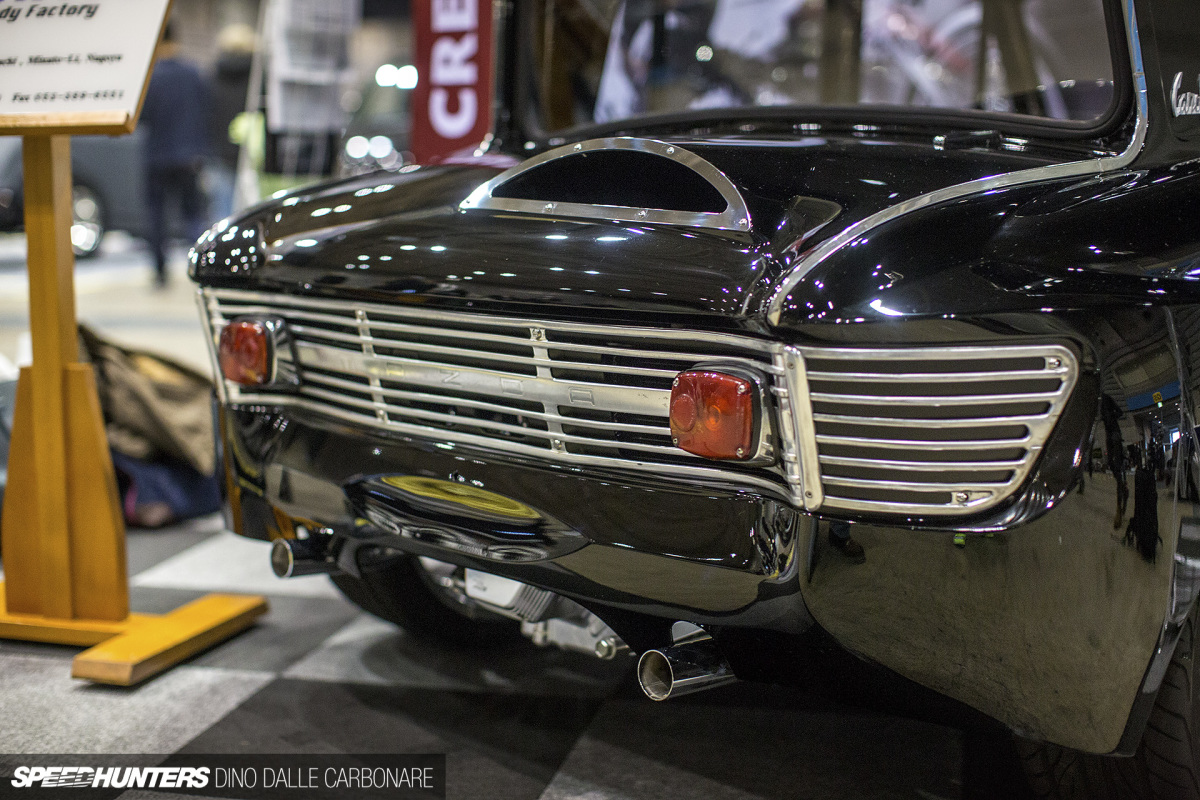 That's how this pumped-up and widened Carol came to be.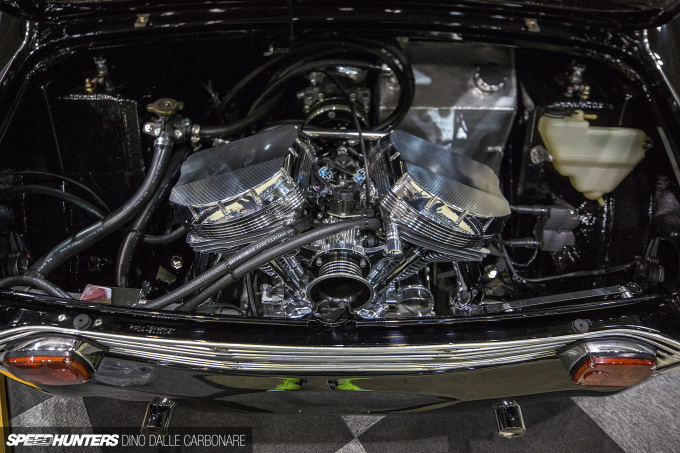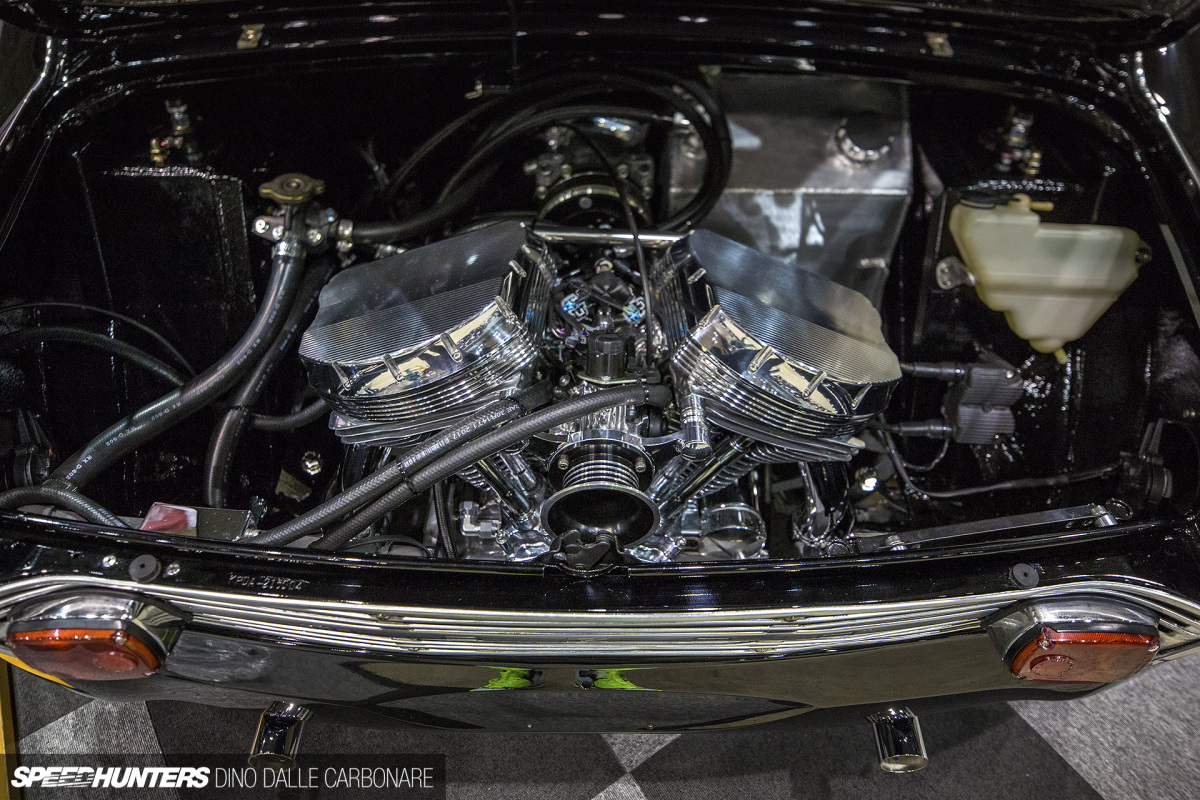 It looks fabulous in high-gloss black with chrome accents, but this creation's ace card is what's sitting under the custom vented engine cover. You're looking at a Harley-Davidson V-Twin motor.
The two-cylinder obviously gives the tiny Mazda a whole new character, plus a big wallop of torque, something most kei cars lack. Every surface of the engine has been plated and polished, and it even sports billet head covers for each of the two cylinders.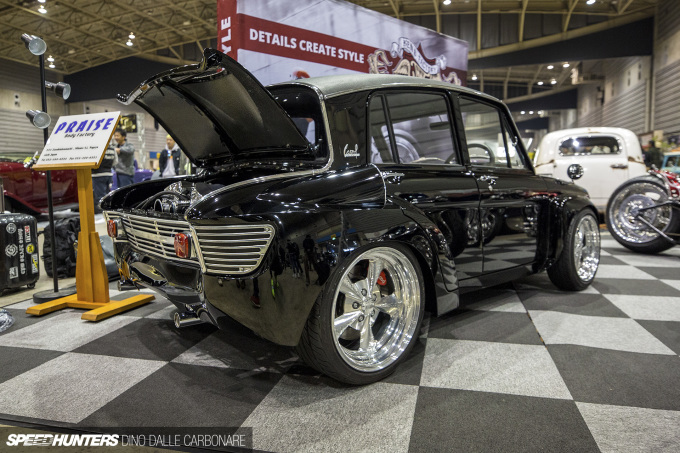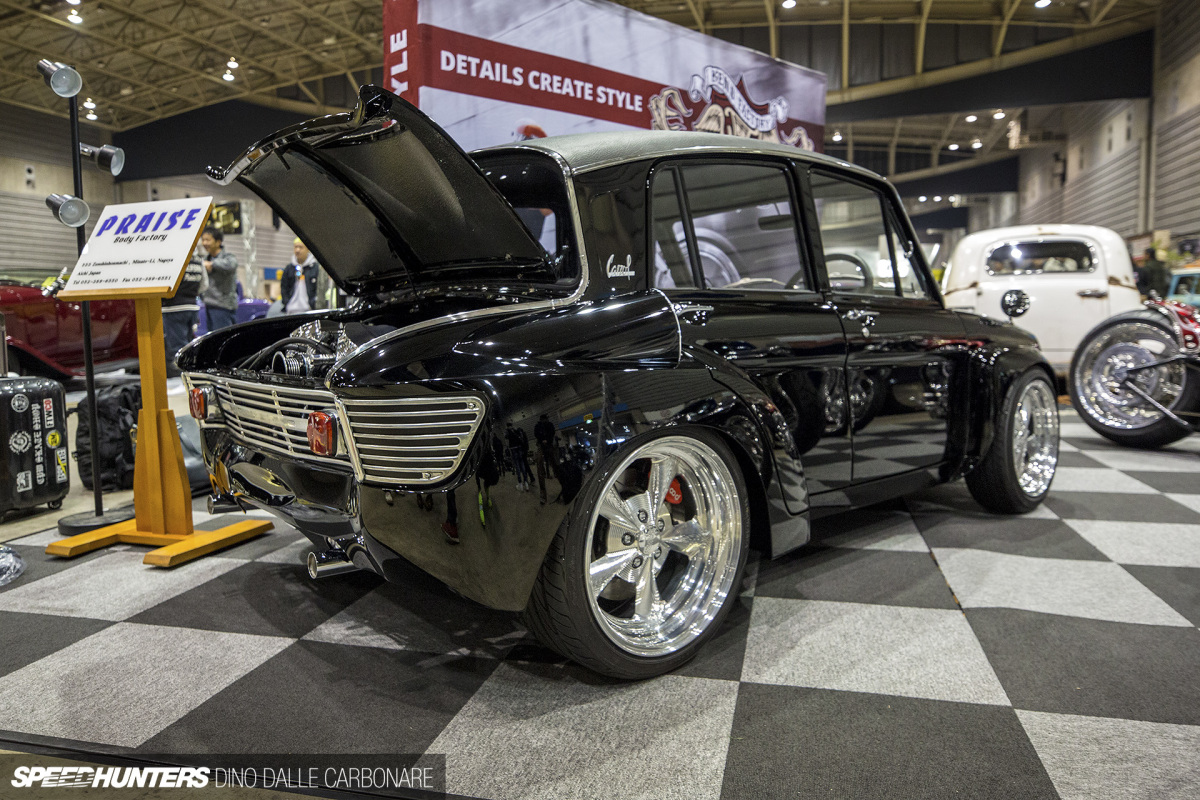 Seeing as the Carol's original engine was in the back, there are ample openings and grilles to allow the motor to shed heat efficiently.
For extra piece of mind, however, a pair of air intakes were created, straddling the imposing blistered rear fenders and directing a constant flow of air into the engine bay.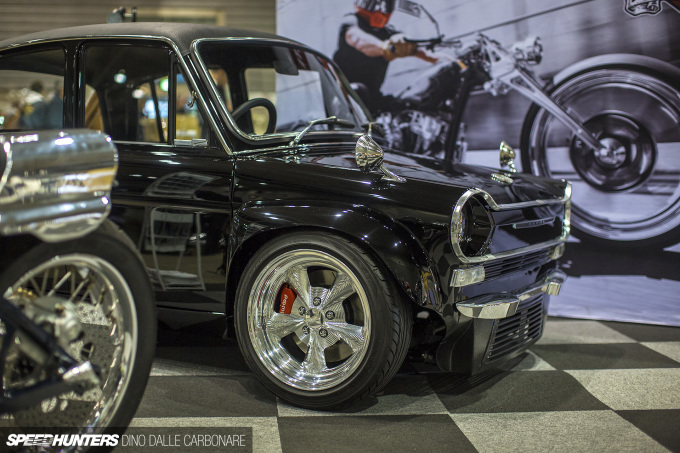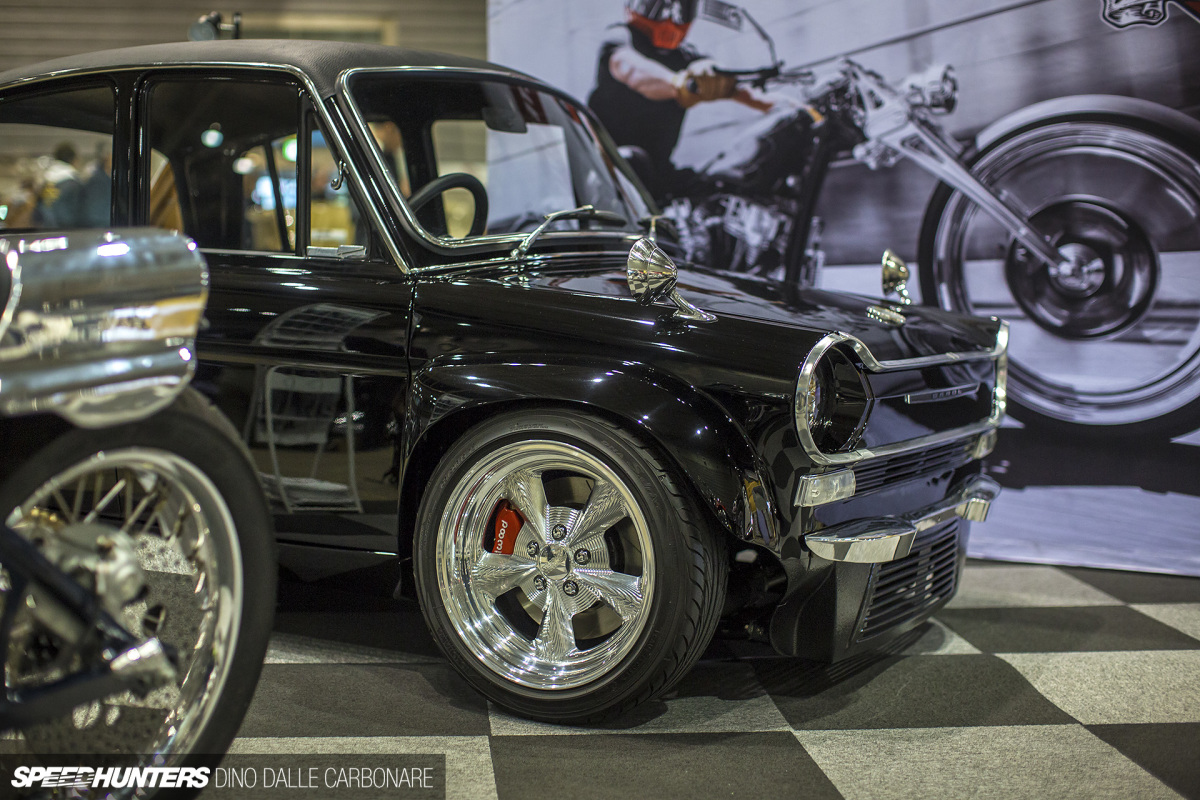 There's more shiny metal around the grille, and billet Colorado Custom wheels give the car a totally different presence.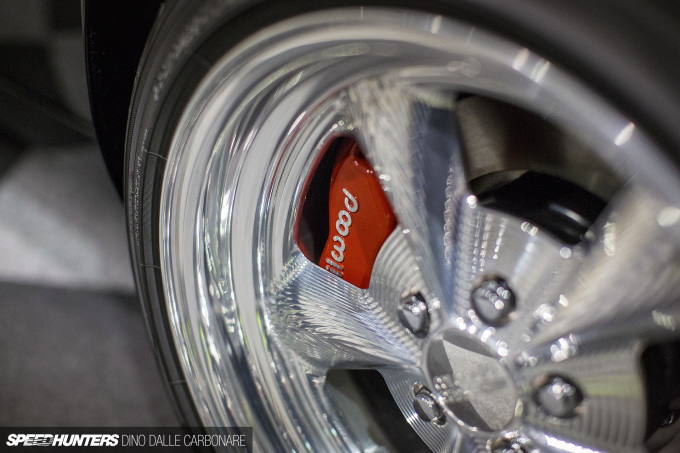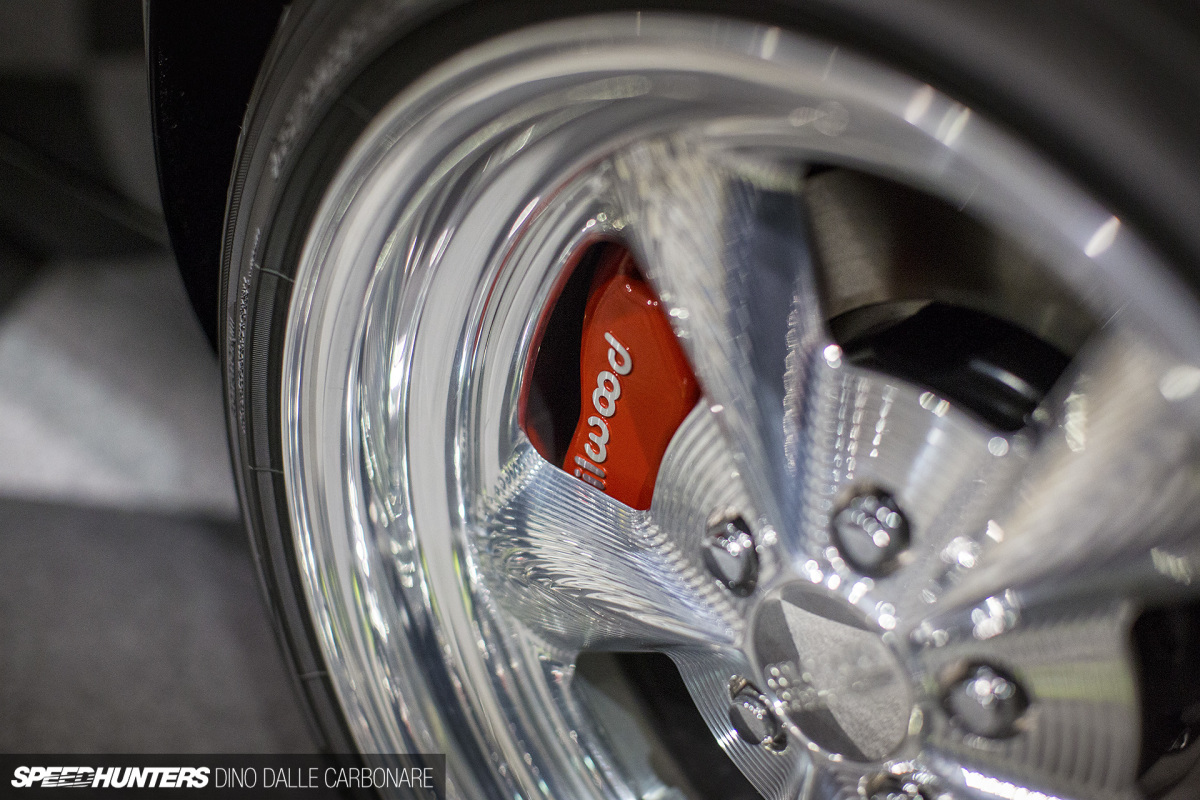 I was impressed to see Wilwood 4-pot calipers at each corner, hinting at the performance of this tiny car.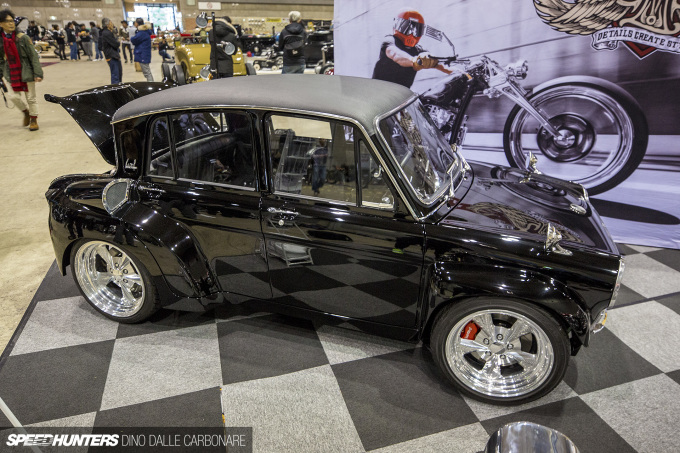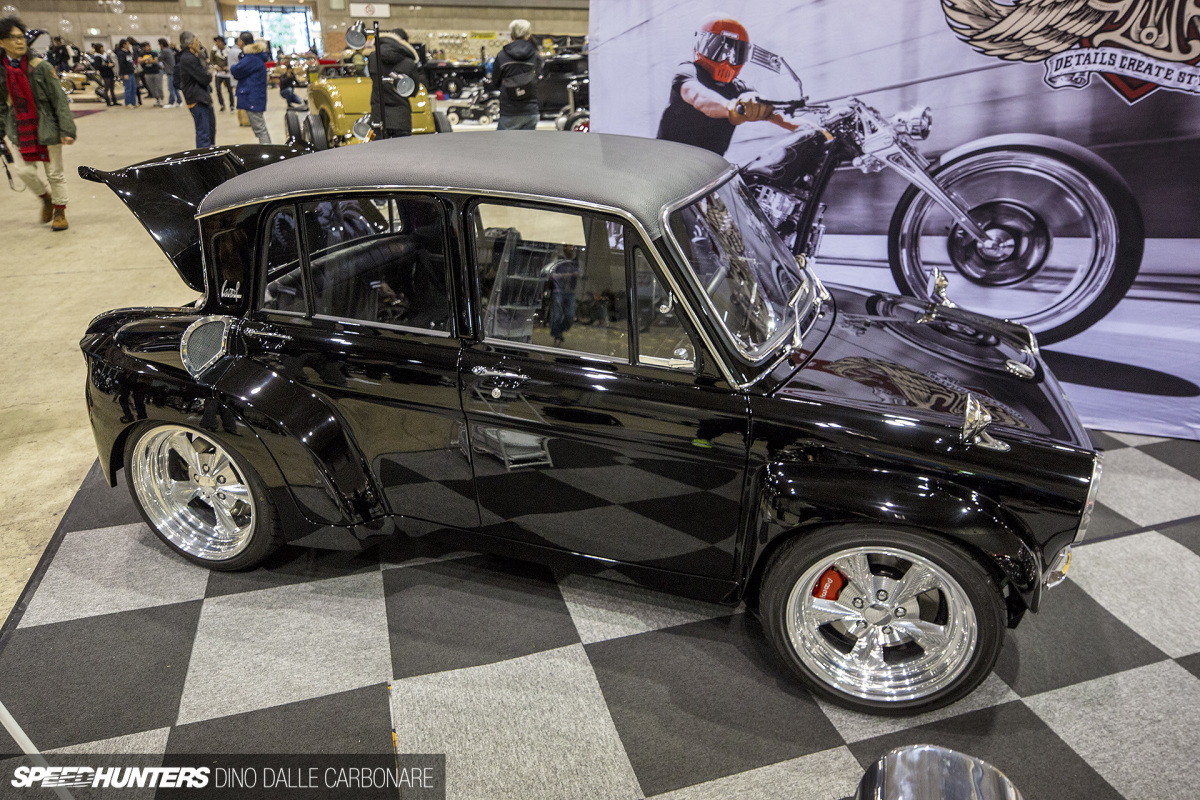 It's builds like this that not only make Mooneyes events so special, but at the same time remind us that Japan has so many facets when it comes to car and even bike culture.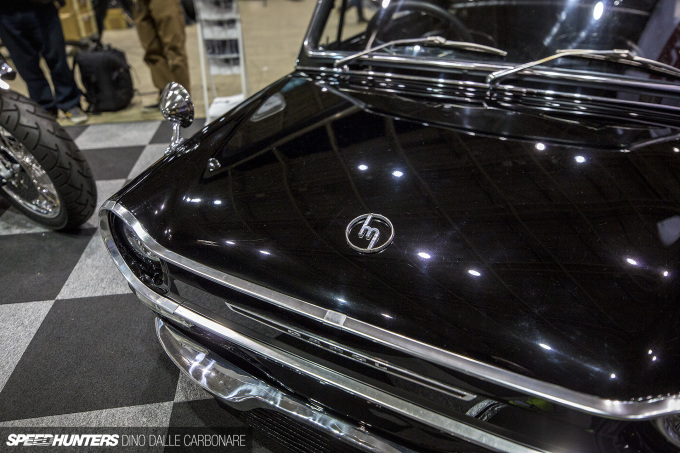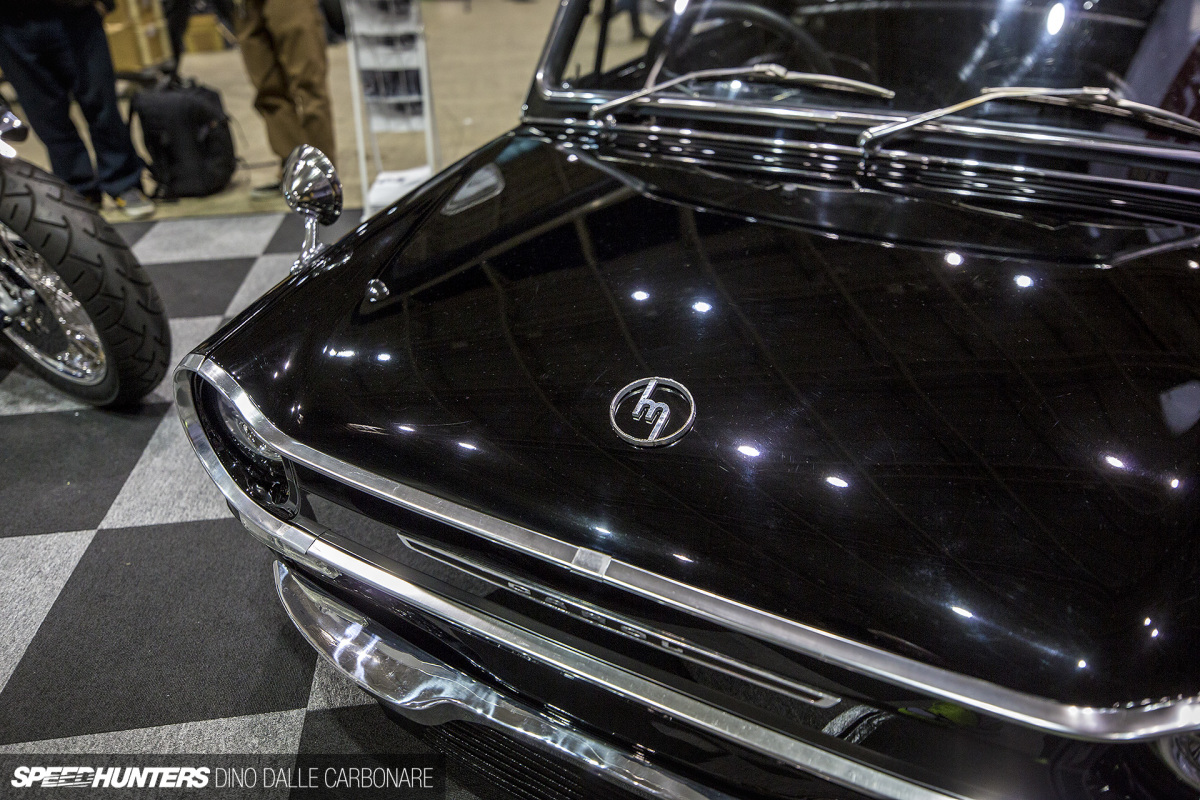 I think this will go down as one of the most memorable creations I've seen at a Mooneyes show. It's car meets motorcycle engine and Japan meets USA, all topped off with excellent fab work and presentation. How can you possibly not love it?
Dino Dalle Carbonare
Instagram: speedhunters_dino
dino@speedhunters.com