This spotlight illustrates why I always like to cover the Yokohama Hot Rod Custom Show's set-up day.
Up until last year, it was simply to do with the fact that the Mooneyes show clashed with the Nismo Festival, but even if it didn't, the dynamic feel of the event's roll-in just can't be matched.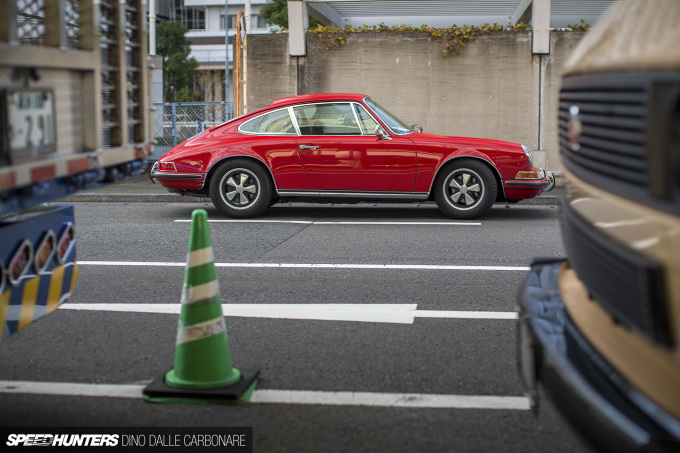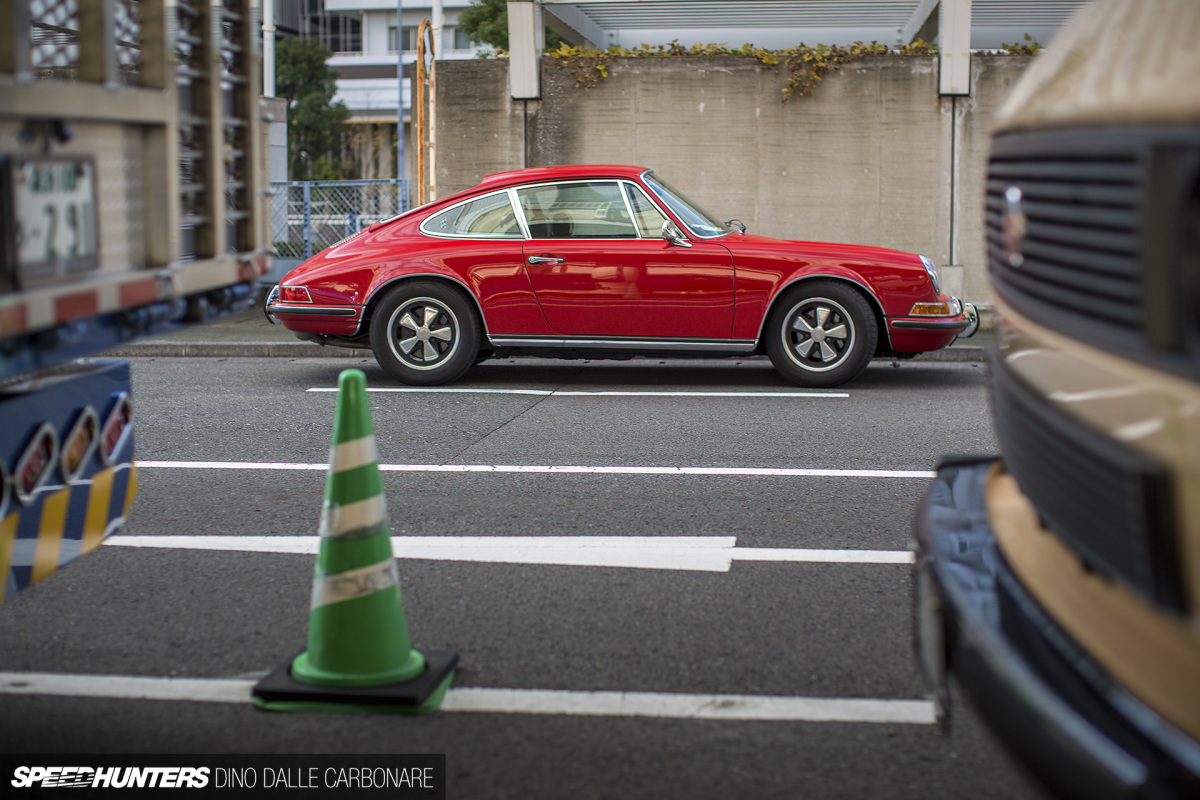 And here's why; a spotless Porsche 911T sitting outside the Pacifico Exhibition Center, awaiting for its display area to be finished before being driven inside.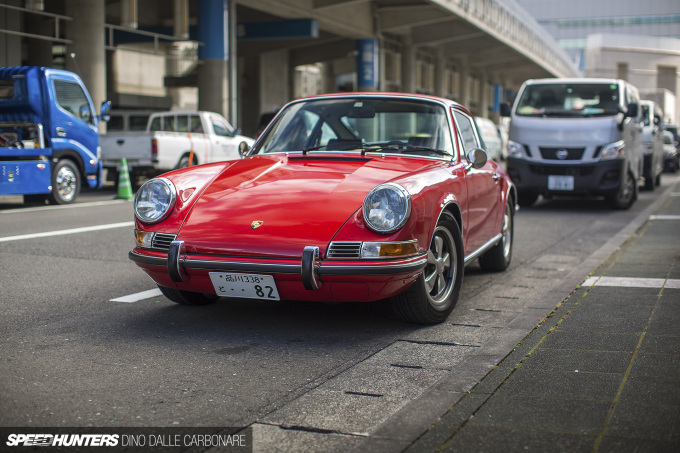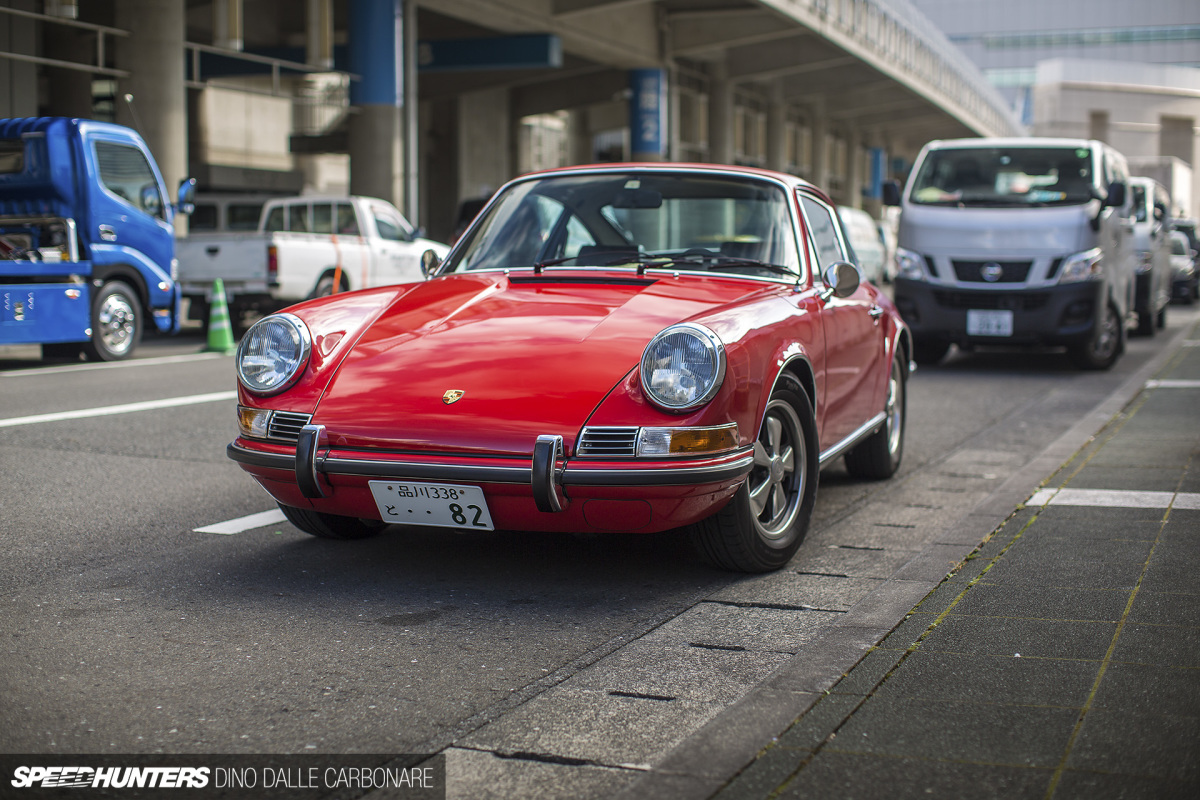 Coming face-to-face with such an important vintage car under natural light only adds to the experience. Plus, there was nobody around, meaning I could really indulge in immortalizing this special moment in time.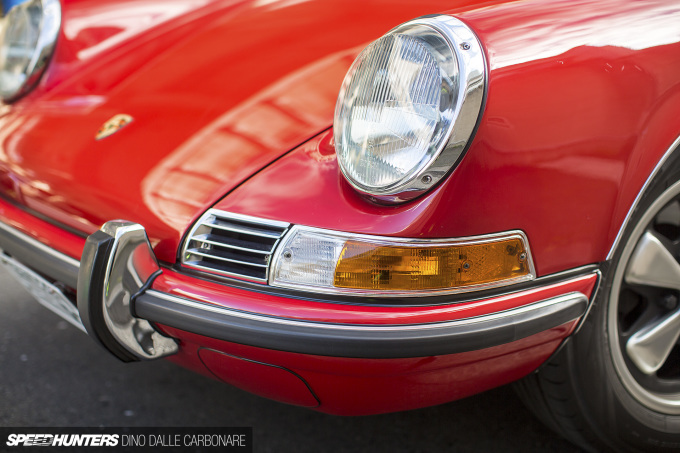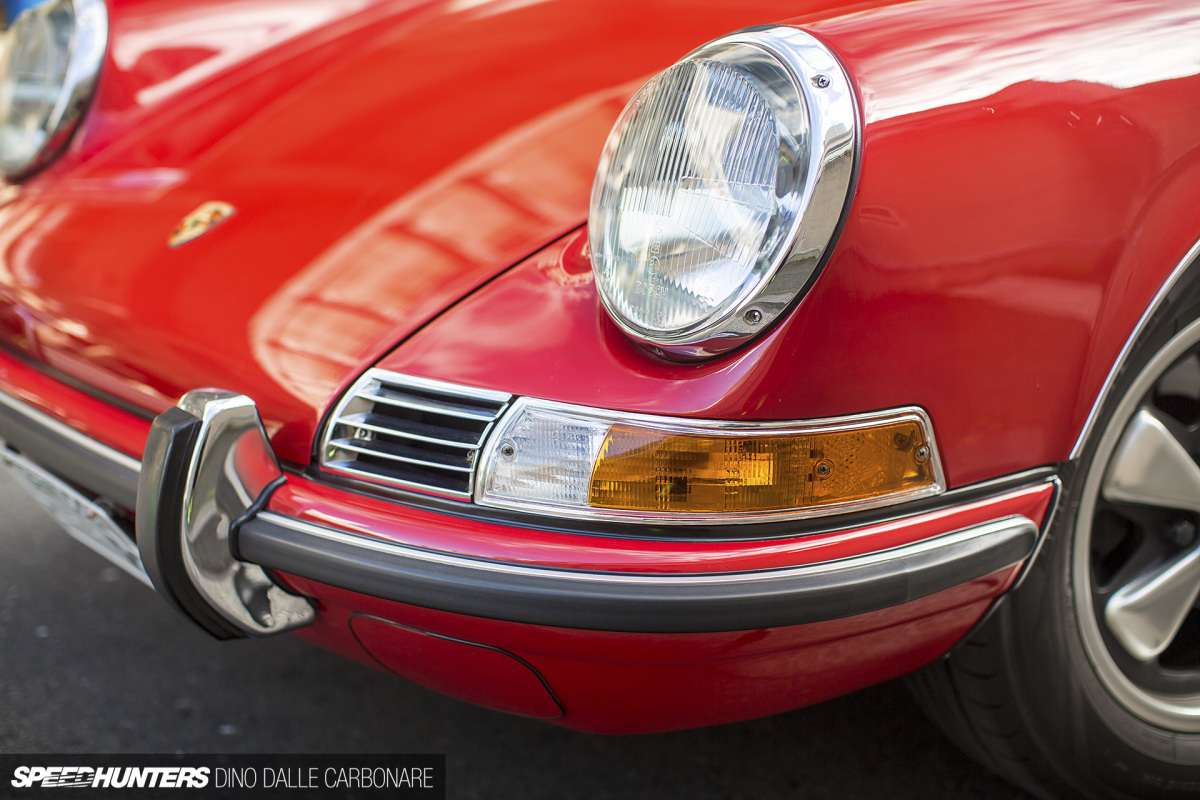 As much as I like wide and aggressive 911s, there's something to be said for the pure and understated beauty of a narrow-body Porsche. Especially a Touring version like this, which when it came out in 1968 was the entry level to the 911 range, replacing the four-cylinder 912 that had previously served the purpose.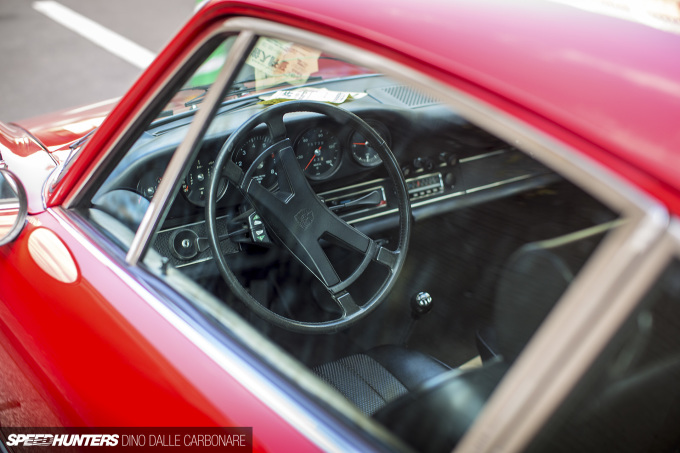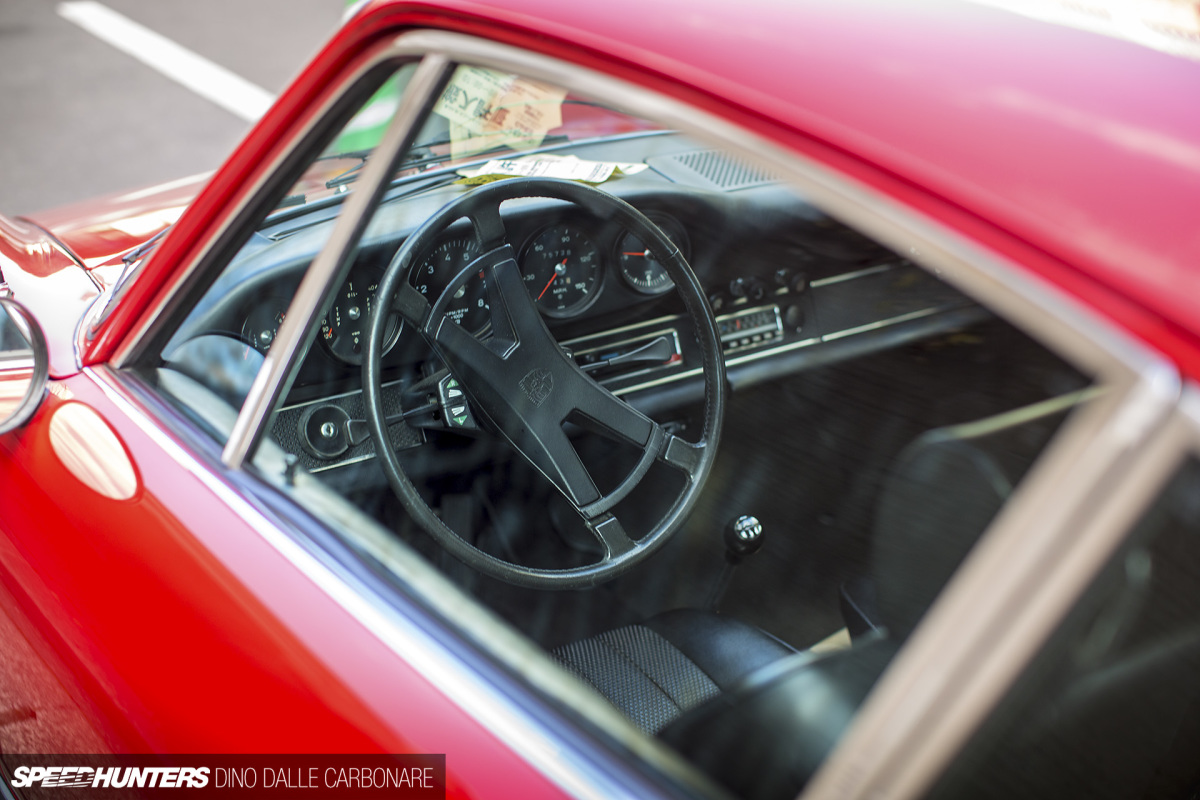 Much like the base model of all 911s since, the 'T' was the everyday Porsche: easy to drive, spacious, seating for four (at a stretch), and of course a ton of fun when pointed at a suitable stretch of road.
The 2.0-liter engine that powered the car might have only managed 110hp, but with only a metric ton to propel around, it was enough to have fun with. Power was raised to 140hp as the 911T progressed into the '70s.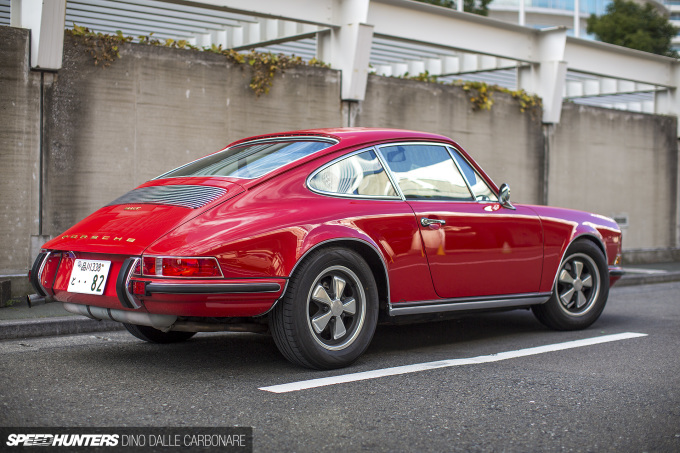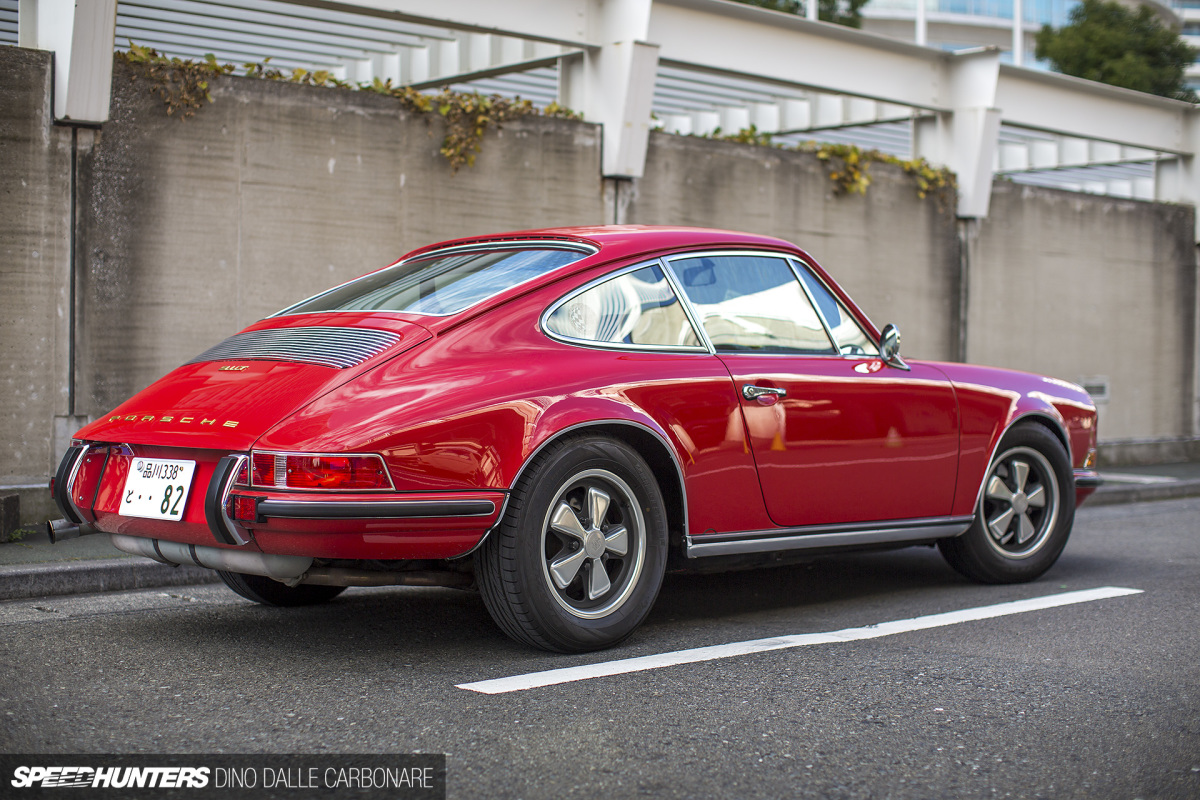 These cars were all about handling finesse and chuck-ability after all. But we can't overlook the simple beauty.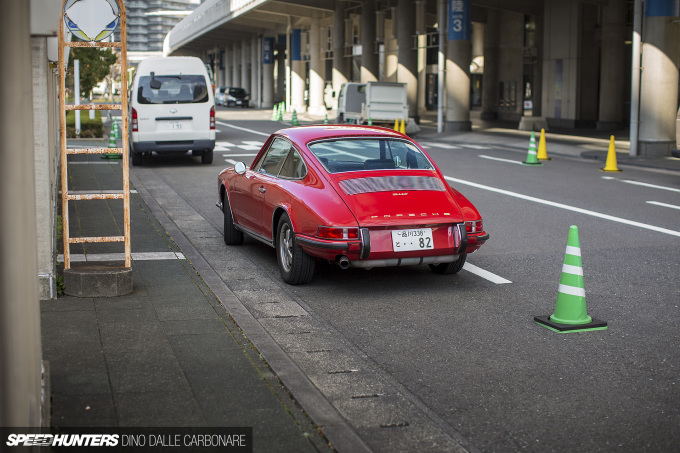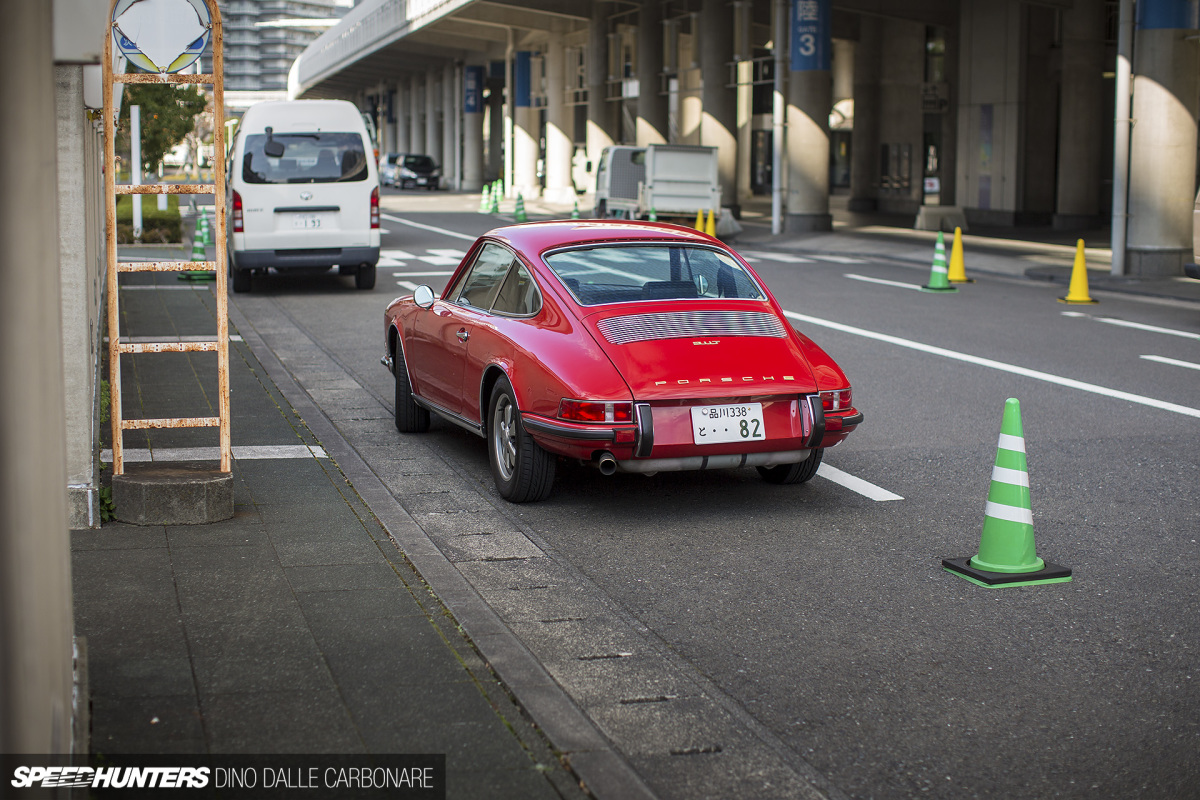 This find was a great reminder that we often get caught up paying too much attention and fantasizing about the latest and greatest limited edition specials, when often the pick of the bunch is the most straightforward and uncomplicated model.
Dino Dalle Carbonare
Instagram: speedhunters_dino
dino@speedhunters.com