Great engineering coupled with simplicity – that's always a recipe for success in my eyes. And nothing could possibly ever rival the overall basic layout of a rotary engine, especially when presented in naturally aspirated form.
Okay, maybe an electric car could claim to have an even simpler layout, but let's stick to combustion engines for argument's sake. This Scoot Sports-built FD3S at the Rev Speed Super Battle truly shined; not only for the unrivaled beauty and ferocious performance a well modified RX-7 can have, but because of the noise it makes. There are very few things in the motoring world that sound as sweet as a quad-rotor Wankel.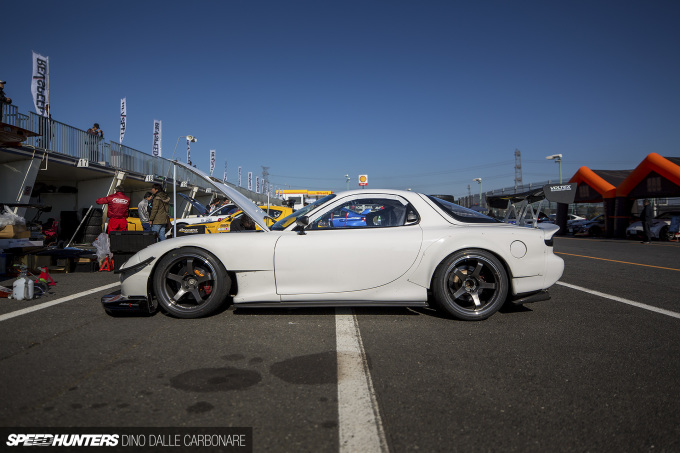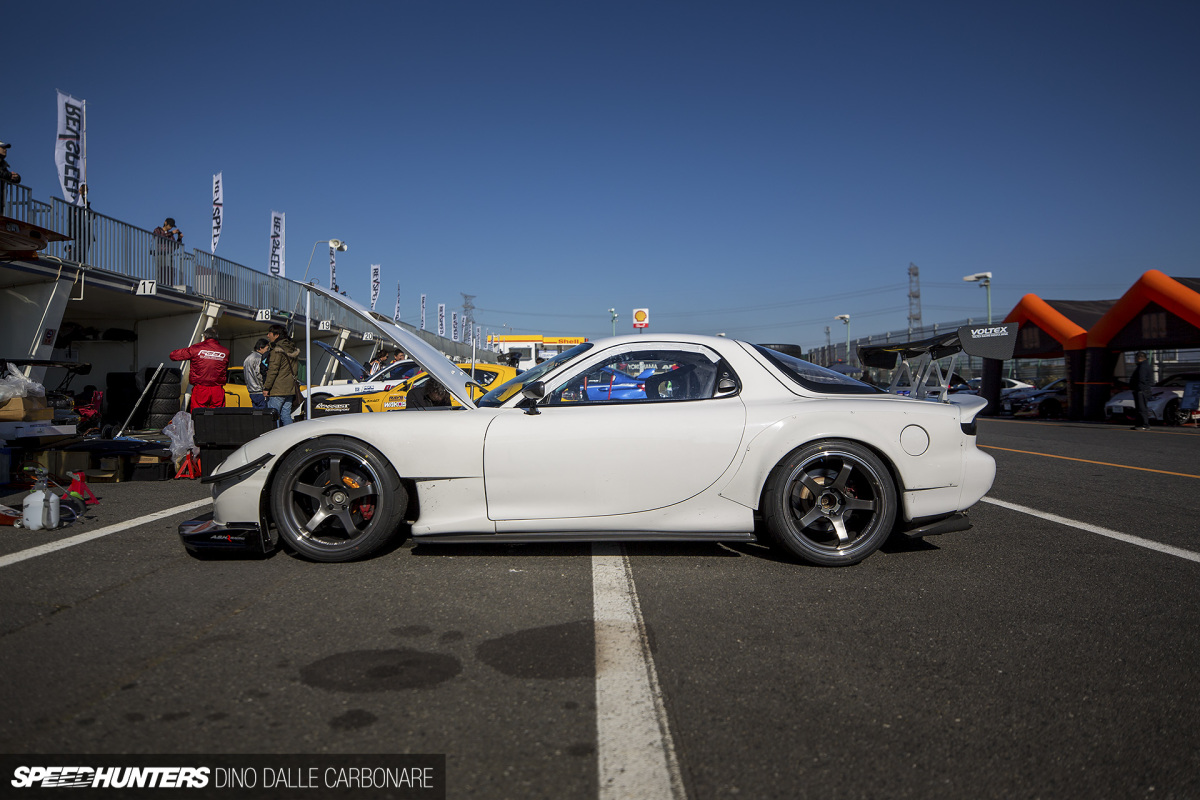 Its owner, Yuuki Kamakura, has challenged himself to build a car to rival what he deems the best naturally aspirated RX-7 ever built: RE-Amemiya's three-rotor GT machine. And the white FD was getting plenty of attention in the Tsukuba paddock from both the Rev Speed magazine staff as well as other tuners present on the day.
Yuuki managed a 58.884 lap, which although very impressive puts him a good four seconds off the Amemiya car's record pace. In this time bracket that's a pretty considerable margin; the difference between a highly-tuned, stripped-out track car and a properly engineered, aero-laden record-breaker.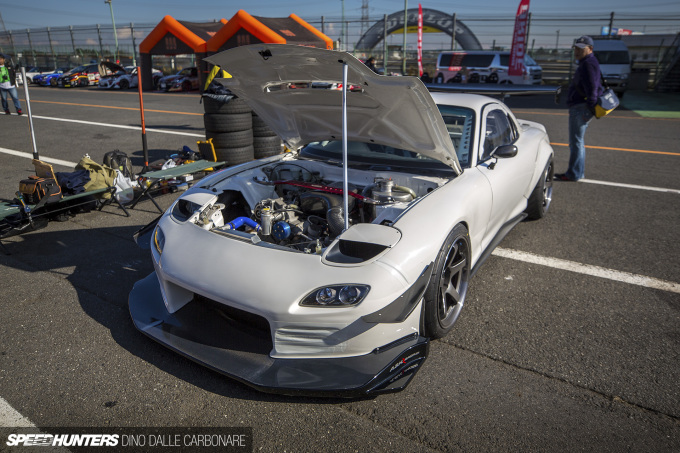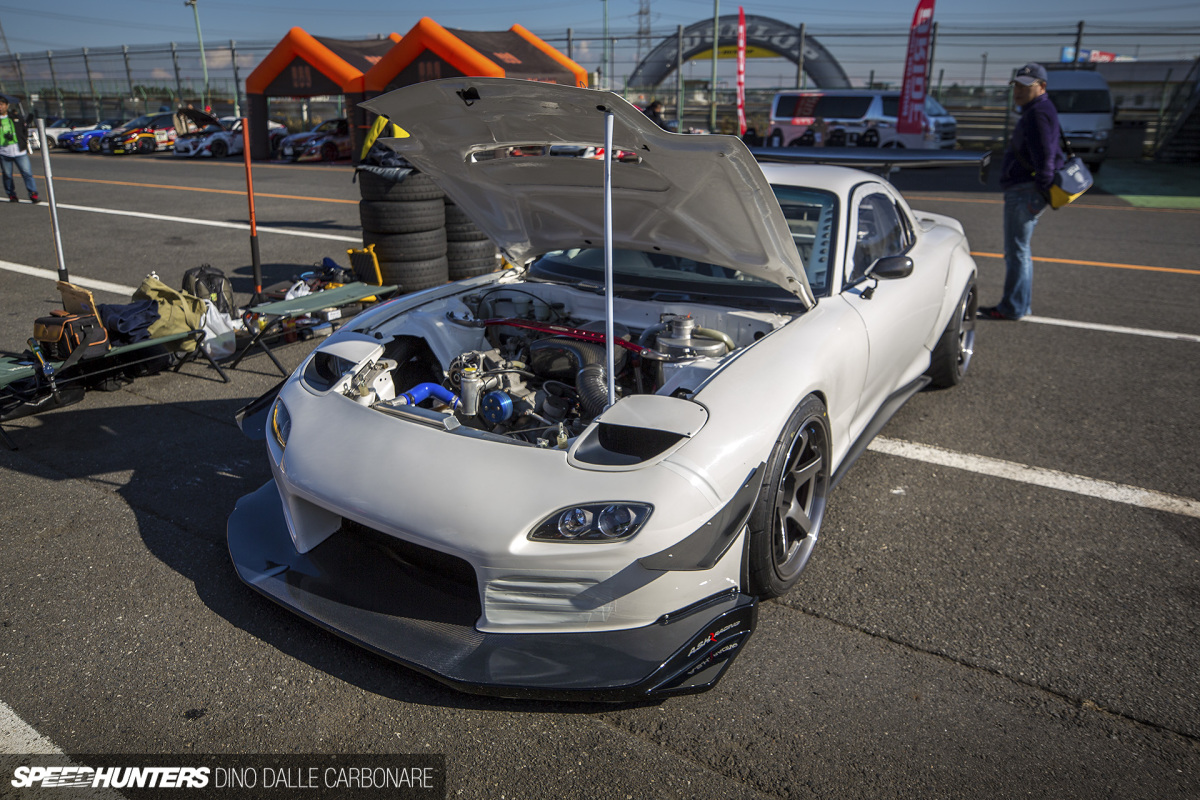 But it's cool that Yuuki has set himself such a big goal, and he's obviously got himself a really impressive base to begin with. Because if Under Suzuki can do it, anyone can, right?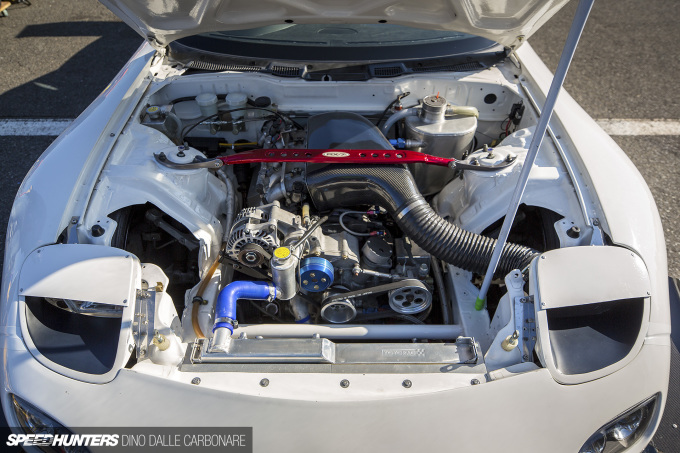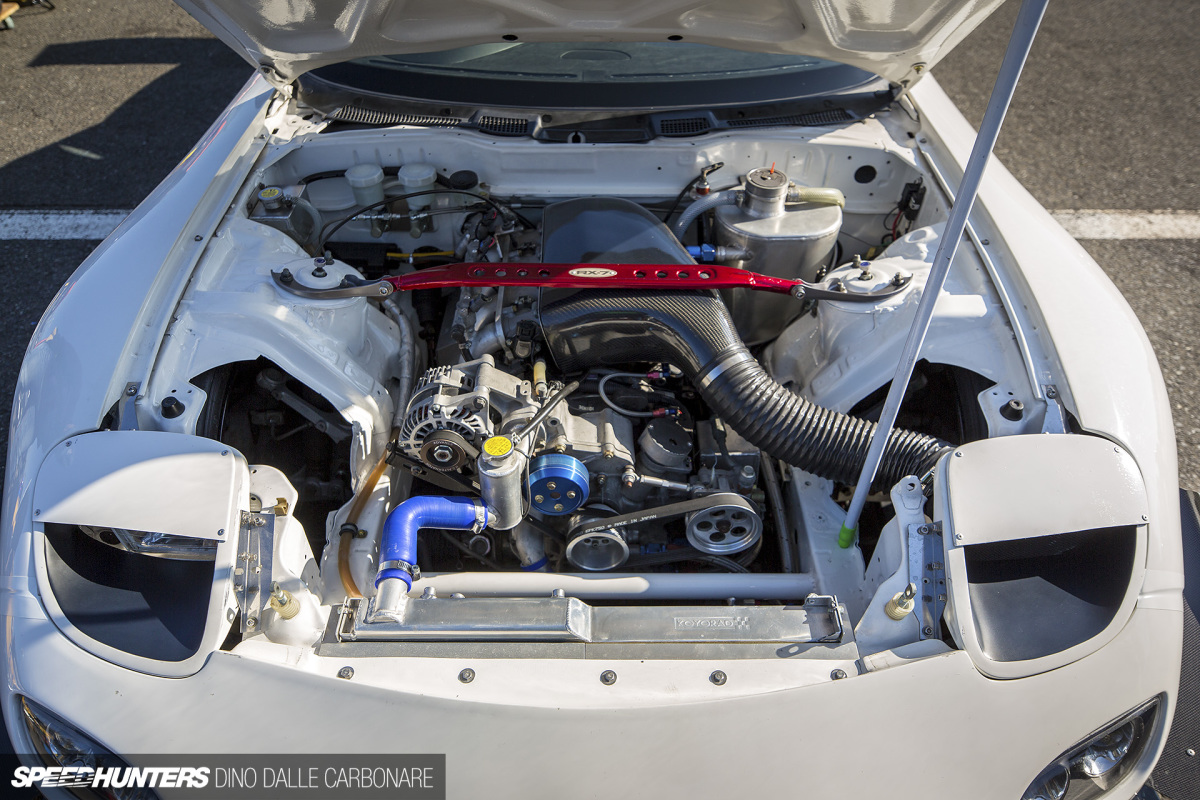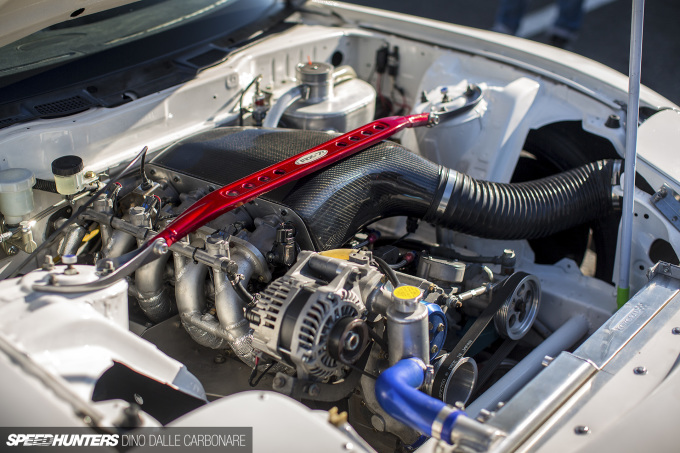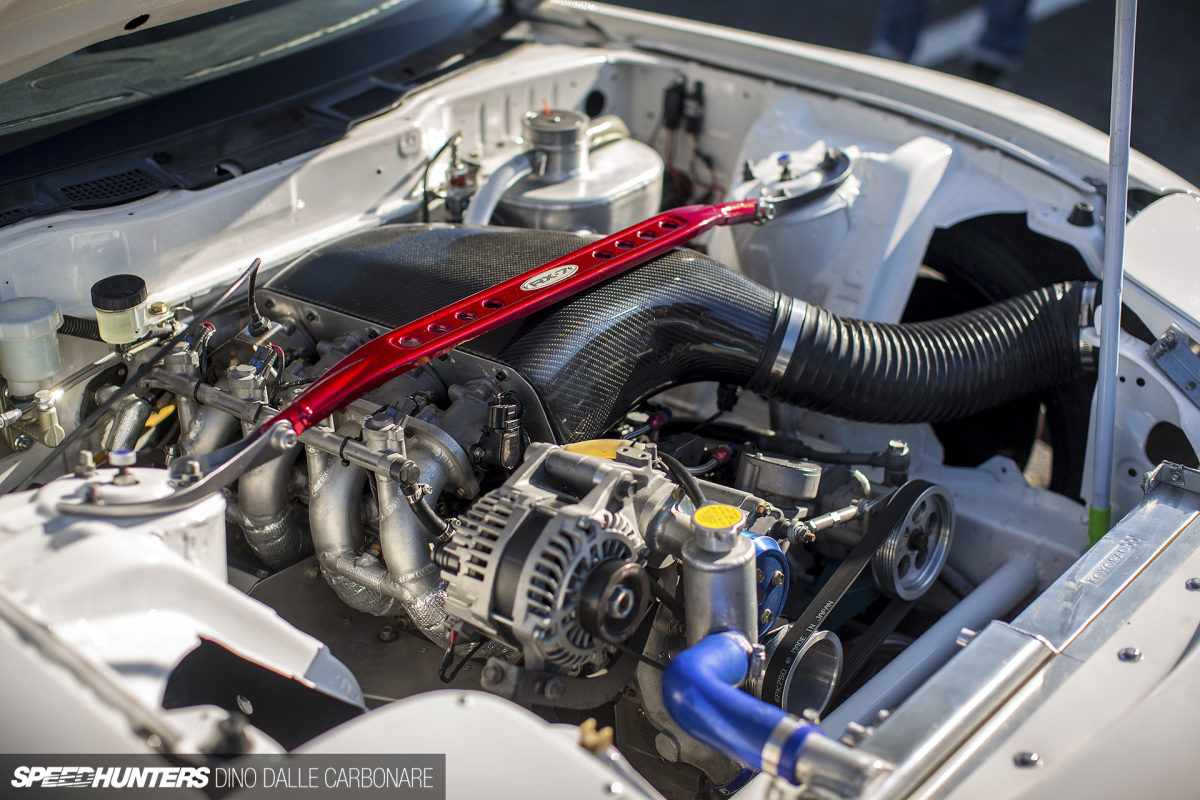 With over 600 screaming horses propelling 1,083.5kg of mass, it seems the logical step forward would be to go big on aero. After all, that's something common to all FDs in Japan that have achieved 54-second laps at Tsukuba.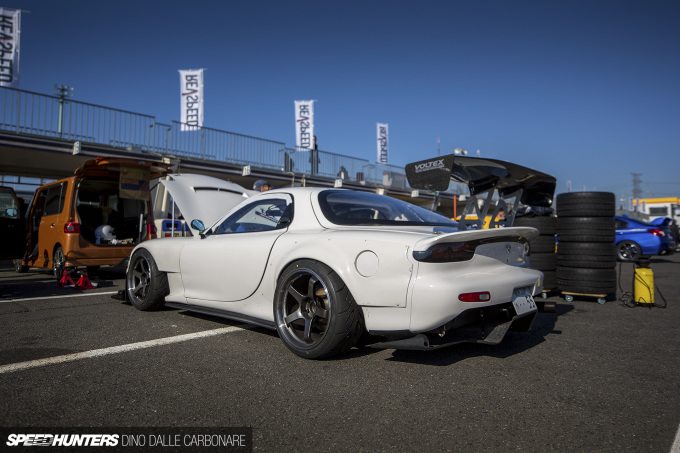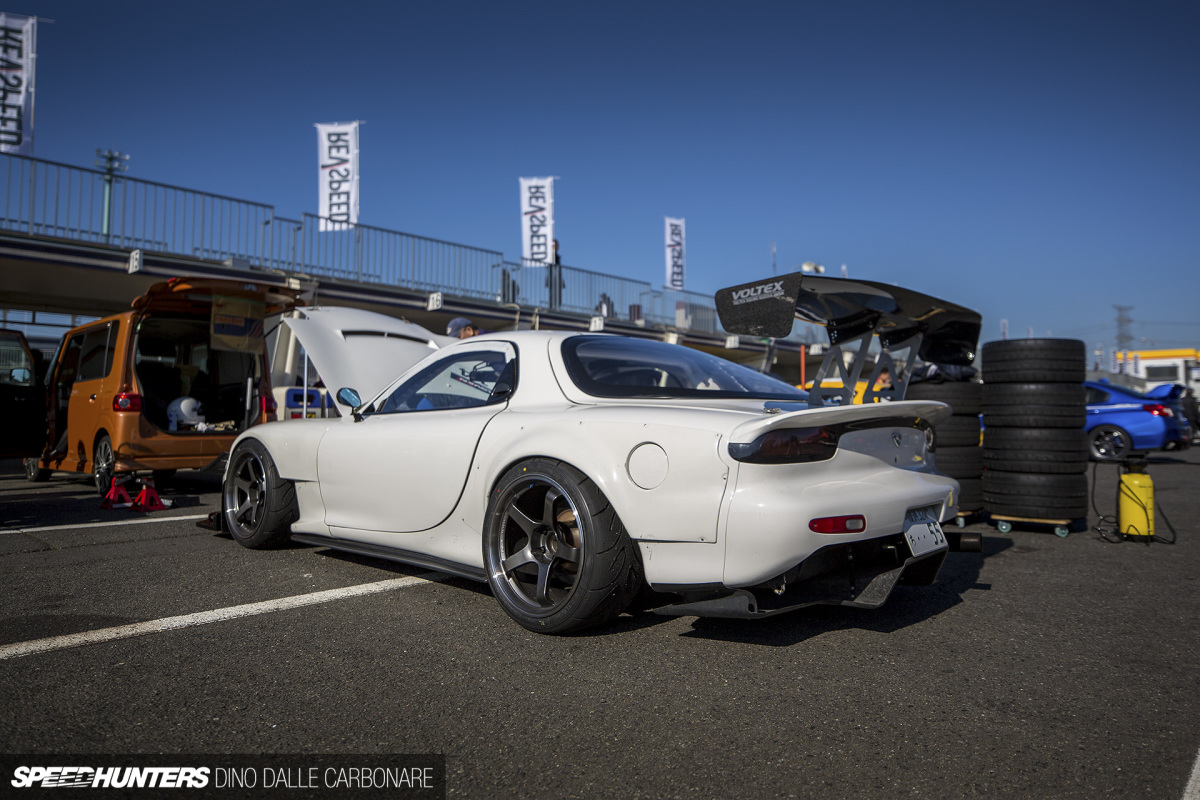 The car already runs a wide body kit, a functional Voltex GT wing, rear diffuser and front splitter, but adding to this may well be Yuuki's next move.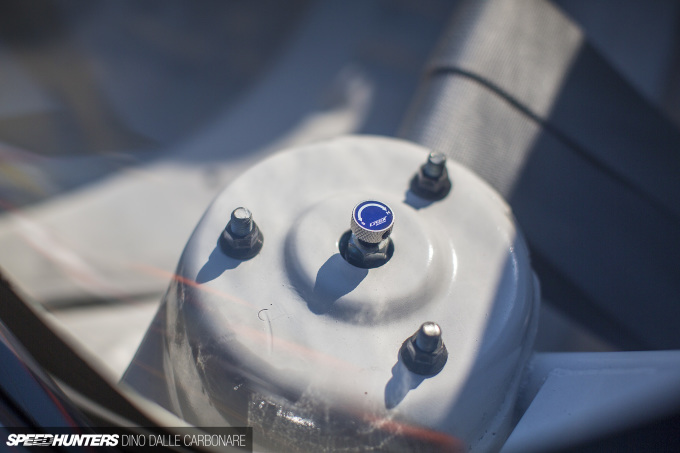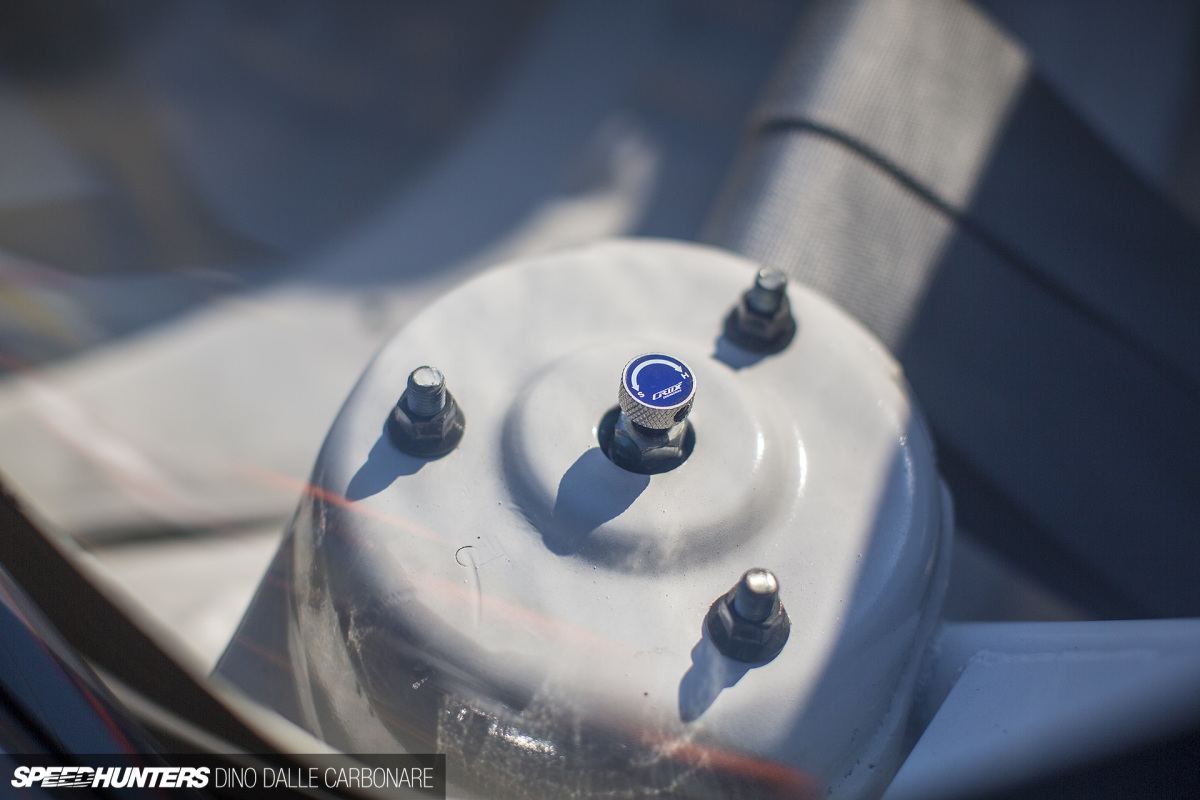 The suspension is courtesy of Crux Engineering, a Japanese firm that caters primarily to motorsports, and there's a decent amount of chassis stiffening around the turrets, not to mention the custom roll-cage with gusset plates up the pillars.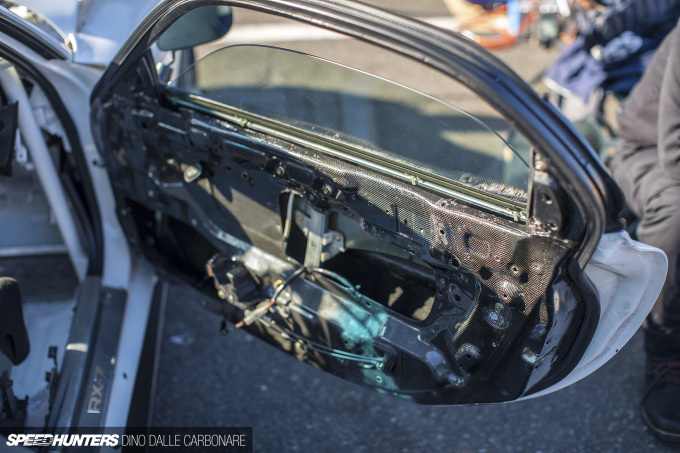 Carbon fiber doors are always a great way to shave off a considerable amount of weight.
The overall theme of well executed simplicity is carried over into the interior where the main dash has been retained but covered in suede to eliminate windscreen reflections. Meanwhile, the stock instrumentation is joined by a few auxiliary gauges.
If the shifter looks interesting, it's because it actuates a Quaife sequential transmission.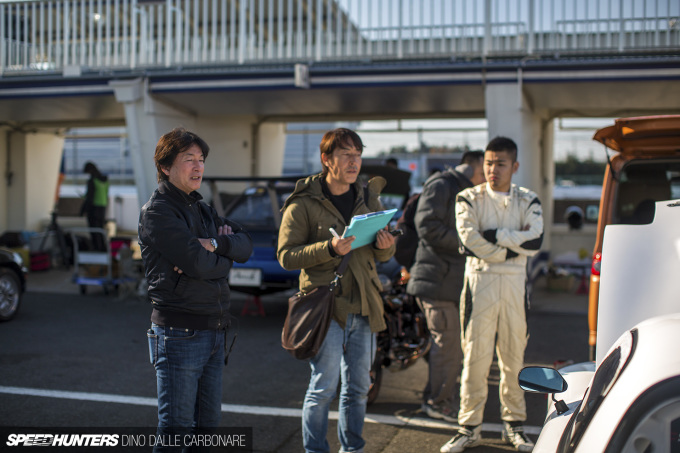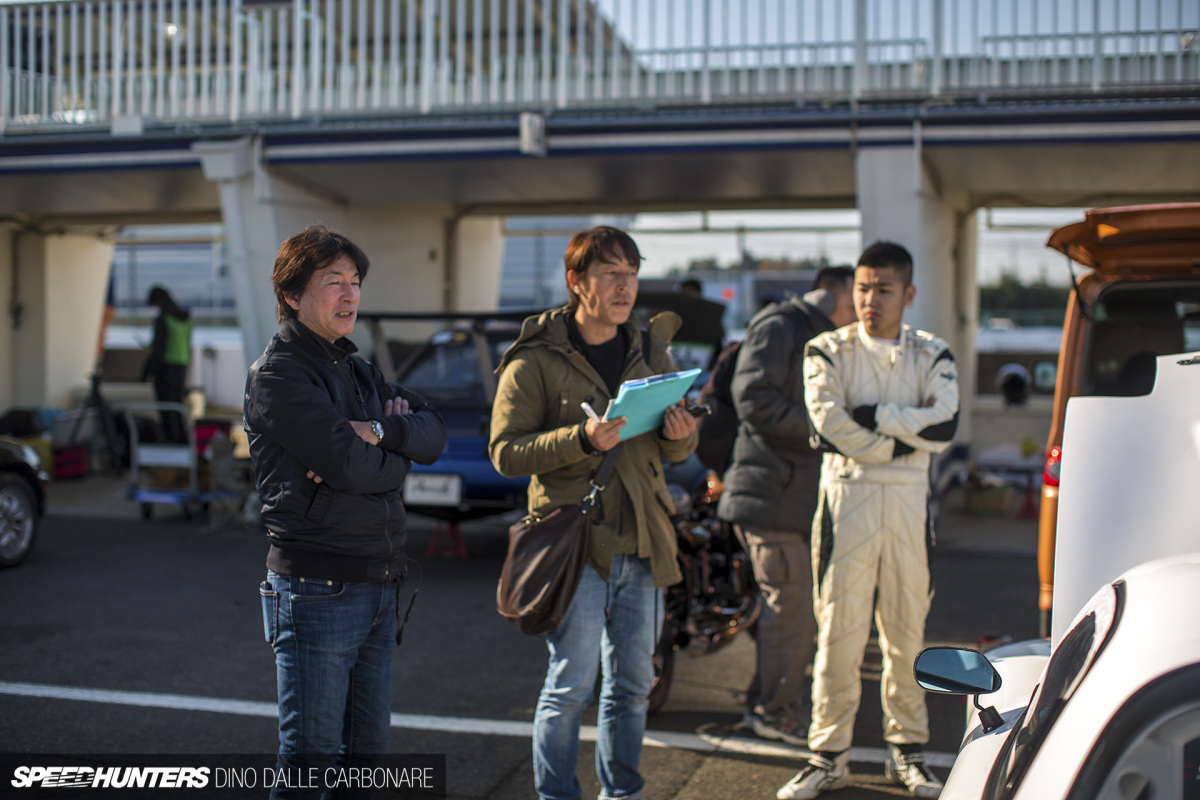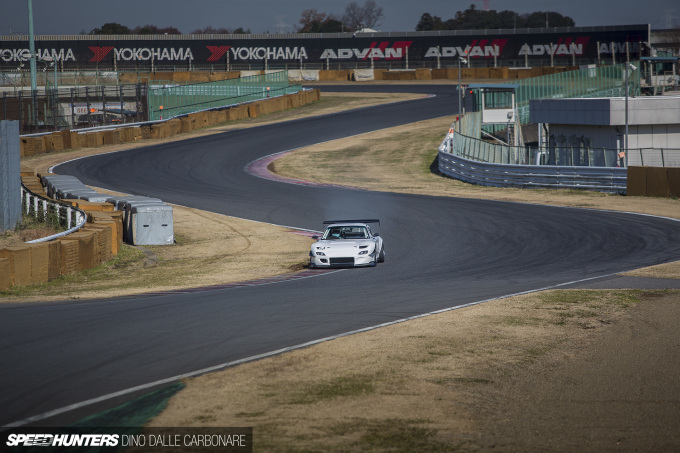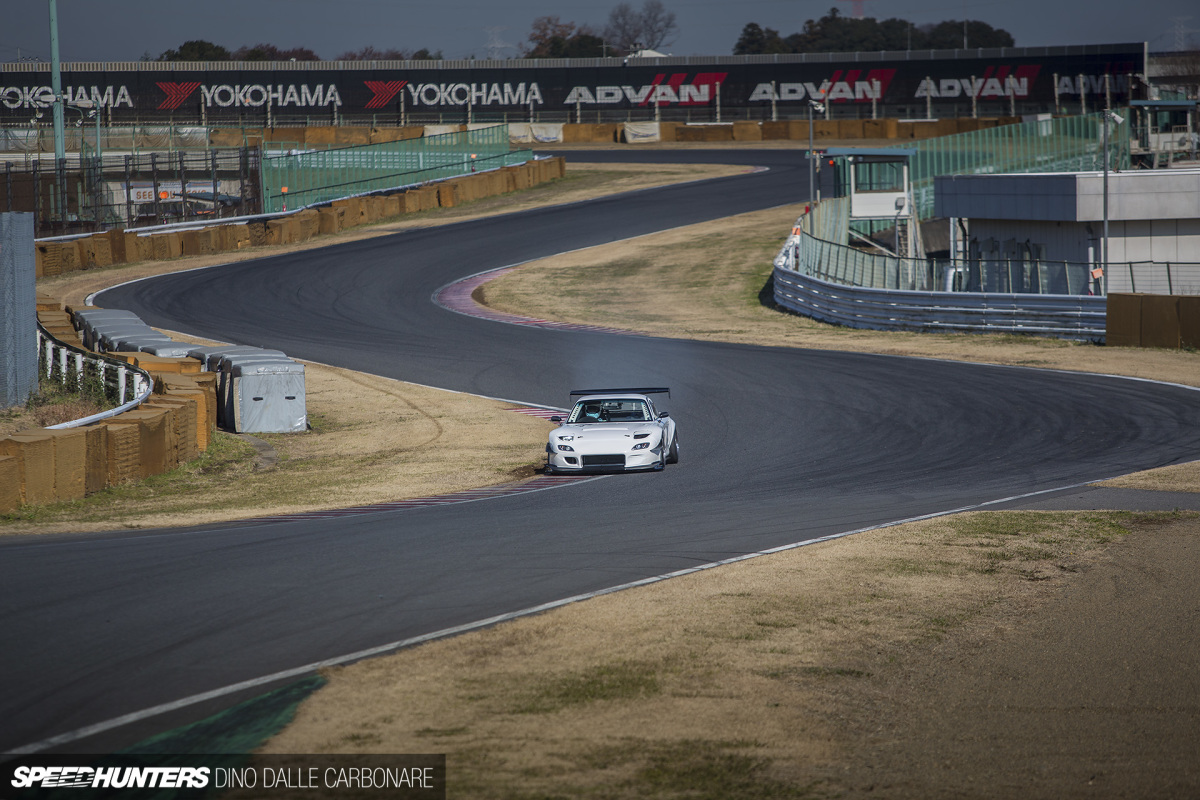 I'm sure Yuuki and Koseki-san of Scoot will continue to improve this car and hopefully we'll see it pop up again in the various time attack events that are scheduled for the (cold) months we have ahead us in Japan.
Dino Dalle Carbonare
Instagram: speedhunters_dino
dino@speedhunters.com