I was having trouble deciding between these two Mazdas at SEMA, as each is slightly insane in its own way.
One follows a more traditional formula while the other seems to throw the rulebook out almost entirely. Instead of depriving you of either car, I thought I'd show you both of them.
While both RX-7s have retained the appropriate rotary power plants, which we'll get into in a moment, I think I already know how this will go down in the comments. It seems the Mazda purists are more outspoken when things don't go exactly as they'd expect.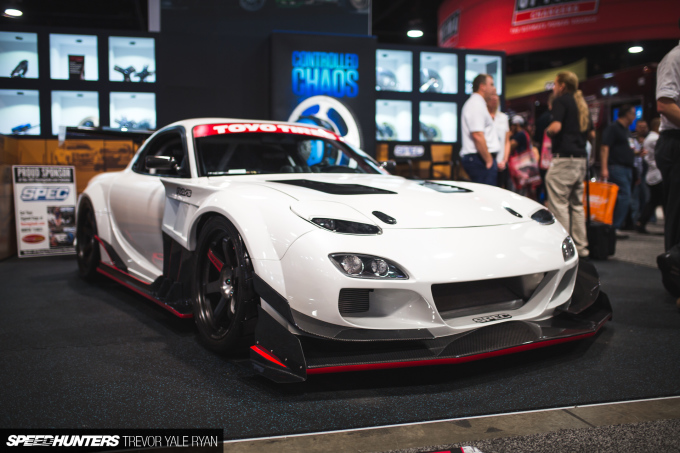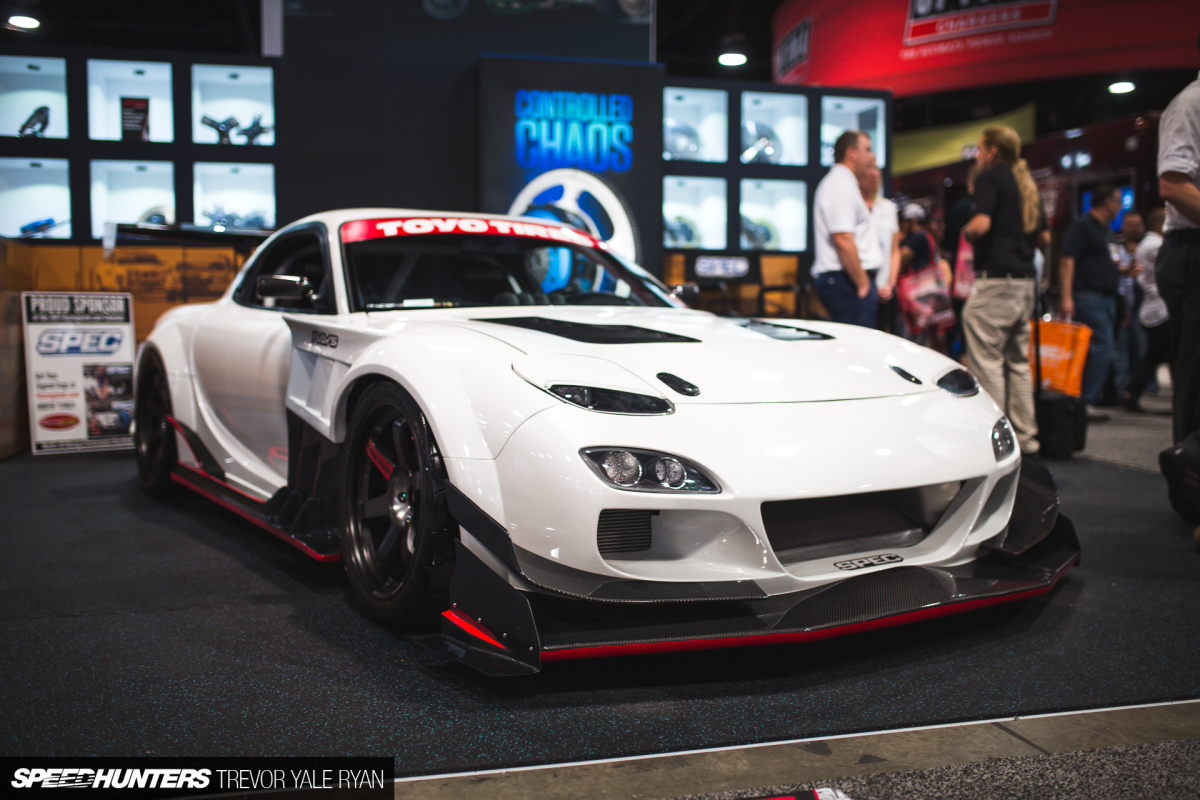 The white FD3S has chosen a Total Car Produce (TCP) Magic G-Face aero kit, which is undeniably a great choice. I have only ever seen this kit in person a handful of times, and it always amazes. Seeing as how it's only very recently that the kit has been offered in the States, hopefully I'll be able to see more as time goes on. It's highly likely, too, given that TCP-Magic USA has just been launched. Staying truer to the classic body lines, I imagine this is the car that will get more overall approval.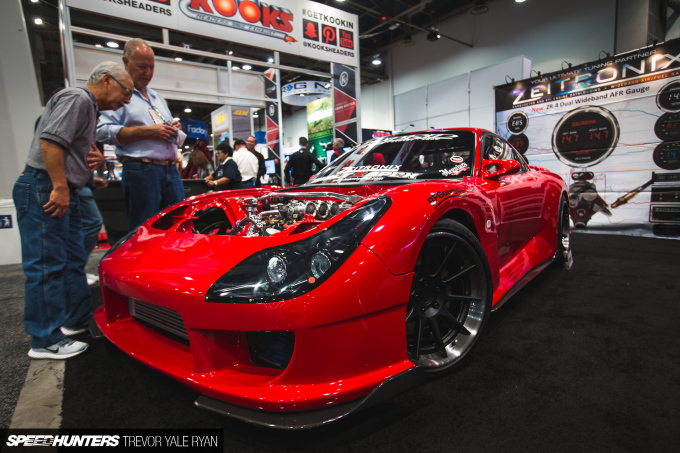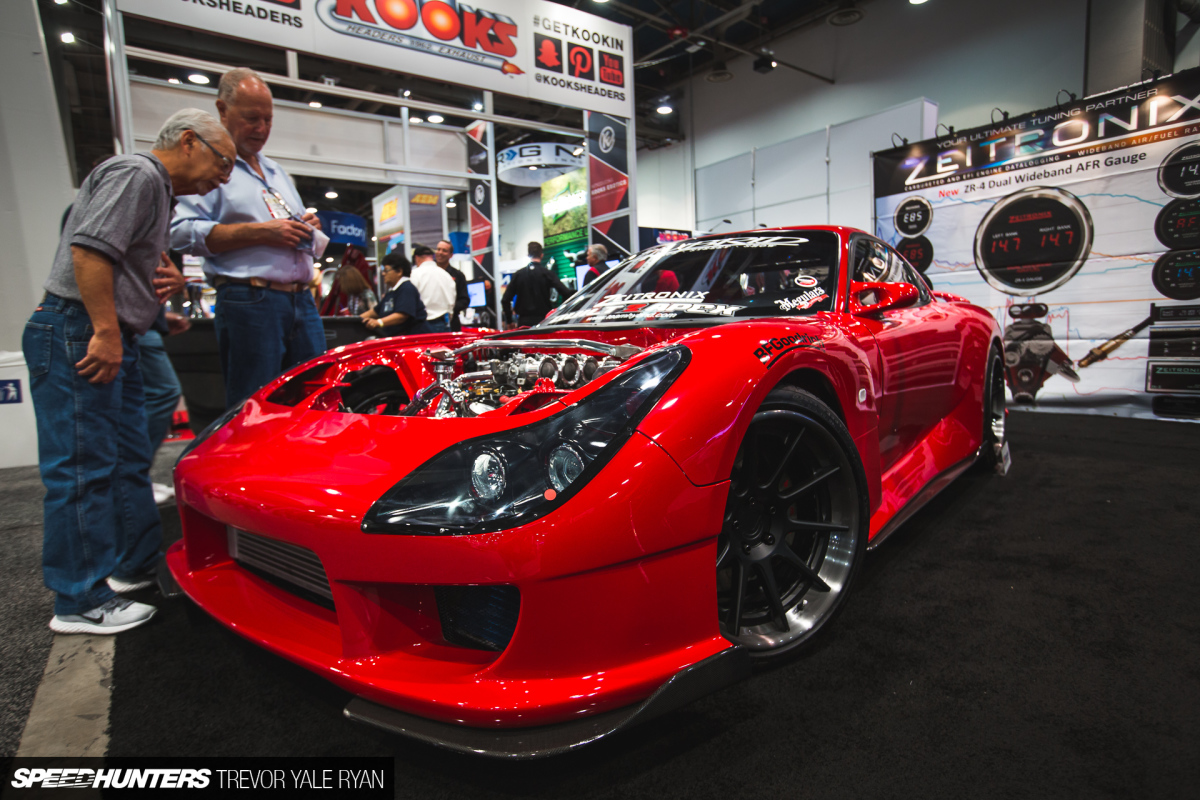 On the other side of the exhibit hall, our other Mazda in question is wearing the radical Fujita Engineering (FEED) Afflux Version V (for victory, I'm told) full body kit. This is a much more dramatic transformation, especially with those HPF projector headlights up front.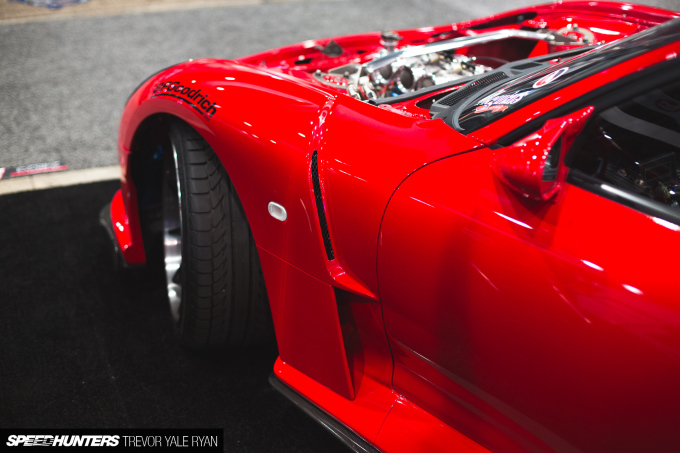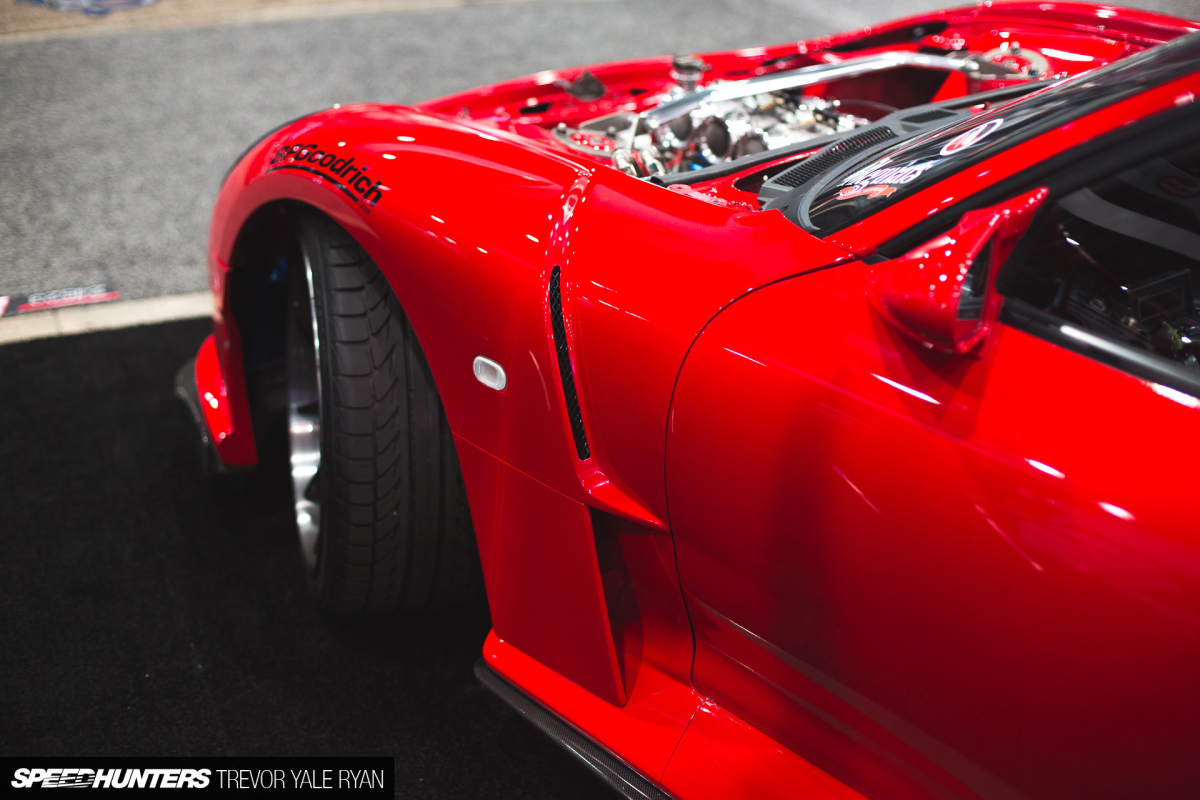 I imagine this is the one that will likely upset those RX-7 purists who lurk in the dark corners of the internet, waiting to find a Mazda they can criticize for doing something different.
Both cars also have their own interpretation of what a side mirror should look like, and how to apply downforce in the rear. From the interior to the exterior, underneath the bodies and inside the hoods, it seems not a single part matches from these two cars.
Under the bonnet, the first car in question has replaced the factory cast parts with carbon fiber pieces to stuff air from the big single turbo conversion into the 13B twin-rotor power plant. It's very well executed and seems to follow the unspoken rules that apparently apply to all RX-7s.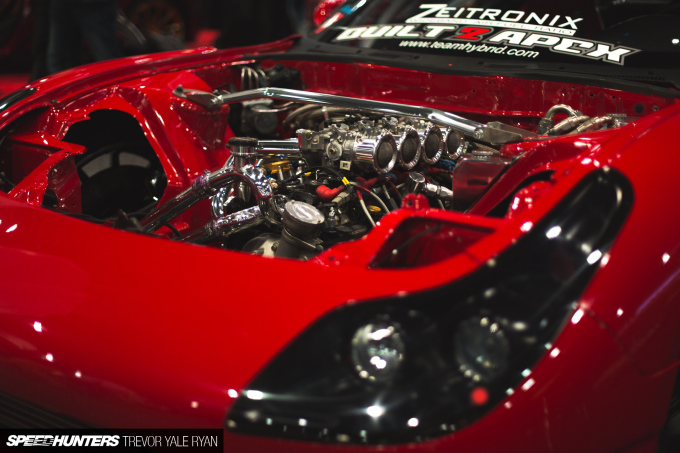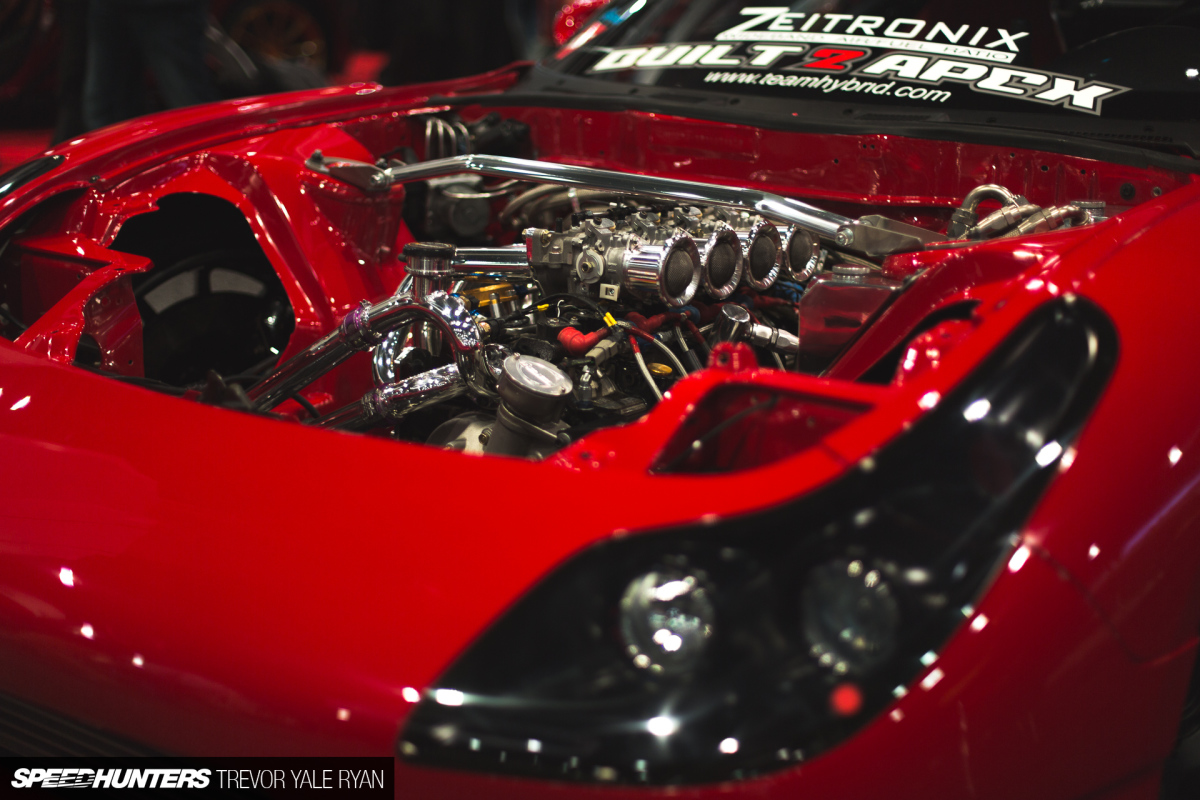 Meanwhile, the red FD3S has gone with an insane 26B four-rotor setup. The plumbing in the engine bay is seriously crazy and topped off with a plethora of Fujita Engineering bits. A nice set of ITBs supply the thirsty rotors with air, keeping things naturally aspirated in contrast to the white FD.
Both are extremely thorough builds that have made the covers of magazines and have no doubt required countless hours in the garage to create.
I was equally impressed by both cars, but which is the one for you — white or red?
Trevor Yale Ryan
Instagram: tyrphoto
TYRphoto.com