My final spotlight from this year's HKS Premium Day is dedicated to a car I came across late in the afternoon as I headed to the parking lot after the event ended. Upon seeing it, I just had to grab my camera back out of my Pelican case.
I'm a real fan of the Total Car Produce Magic FD3S Mazda RX-7 aero kit, and every time I see a car sporting one I go a little weak at the knees. It's just such a superb integration of a modern look to a model that's now over 25 years old.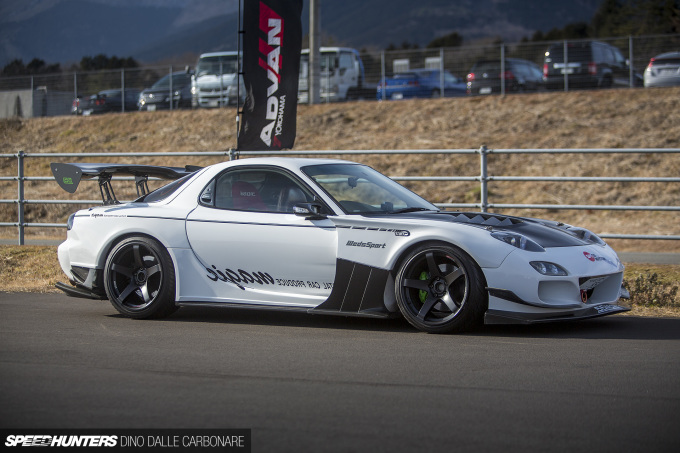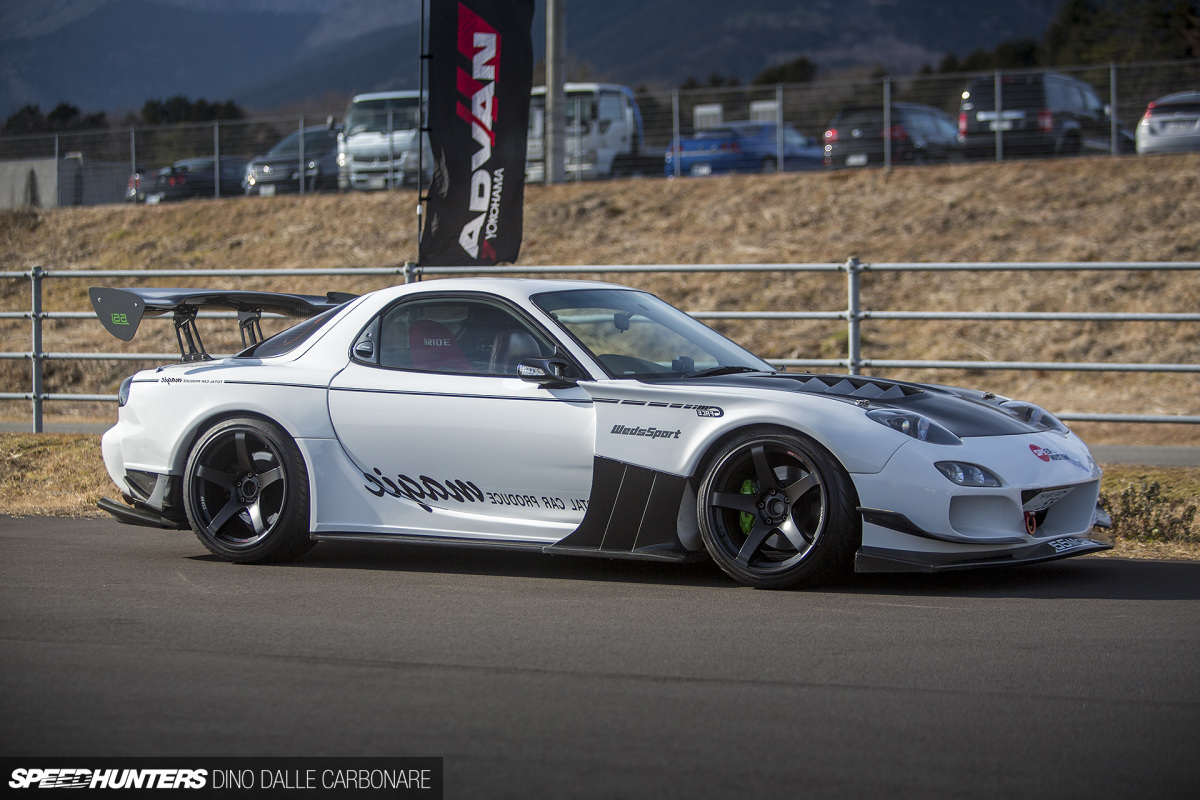 Inspiration was obviously found in the GT cars that used to be raced in the JGTC, but it's all executed without the clumsiness and cheapness that some of the really wide aero kits on the market have.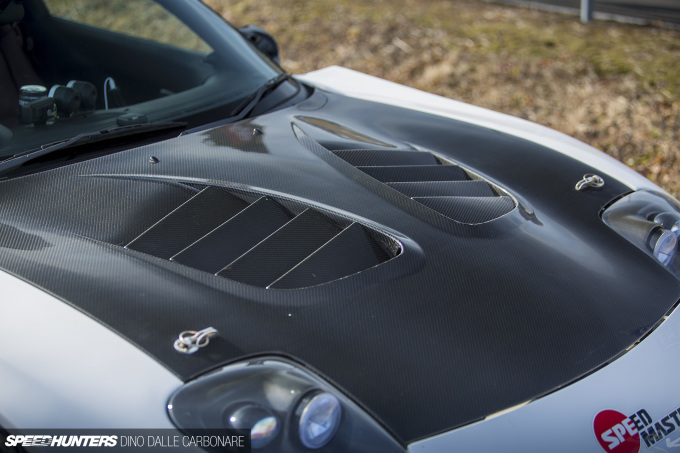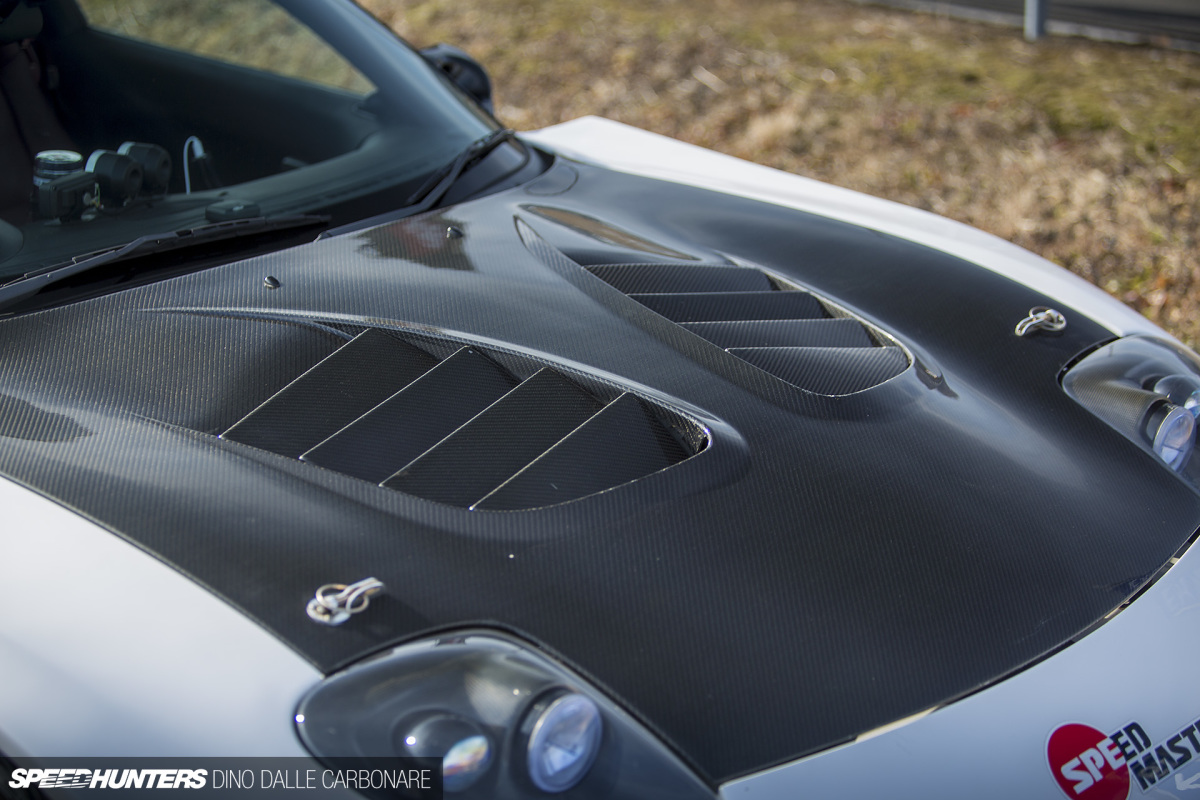 I prefer the Scoot Sports bonnet for the ultimate look on an FD3S, but this carbon item with twin louvered sections matched in with the rest of the TCP Magic conversion rather well.
Those carbon slats on the lower portion of the front fenders are a detail that make this kit instantly recognizable, and the SSR GT F01s work perfectly with the Mazda's functional stance.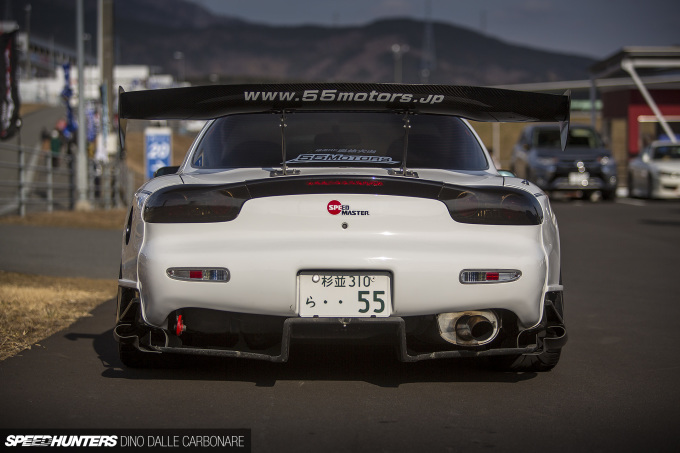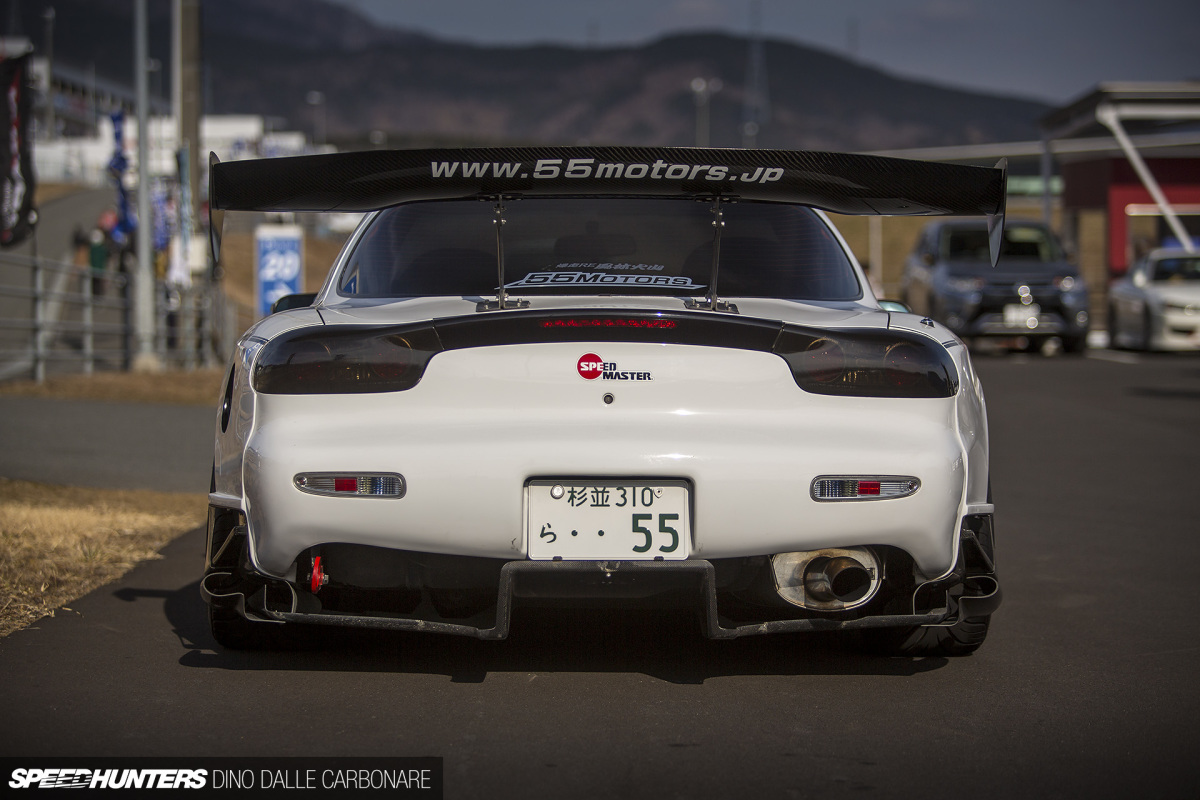 This particular car was built by 55Motors, a Yokohama-based shop that specializes in tuning, and track set-up and support for its customers.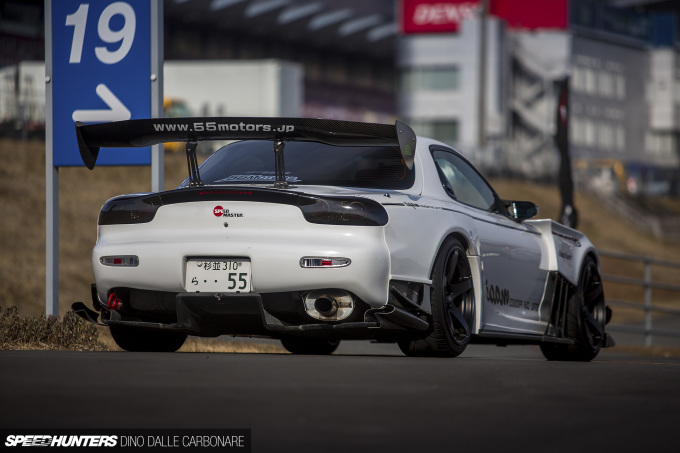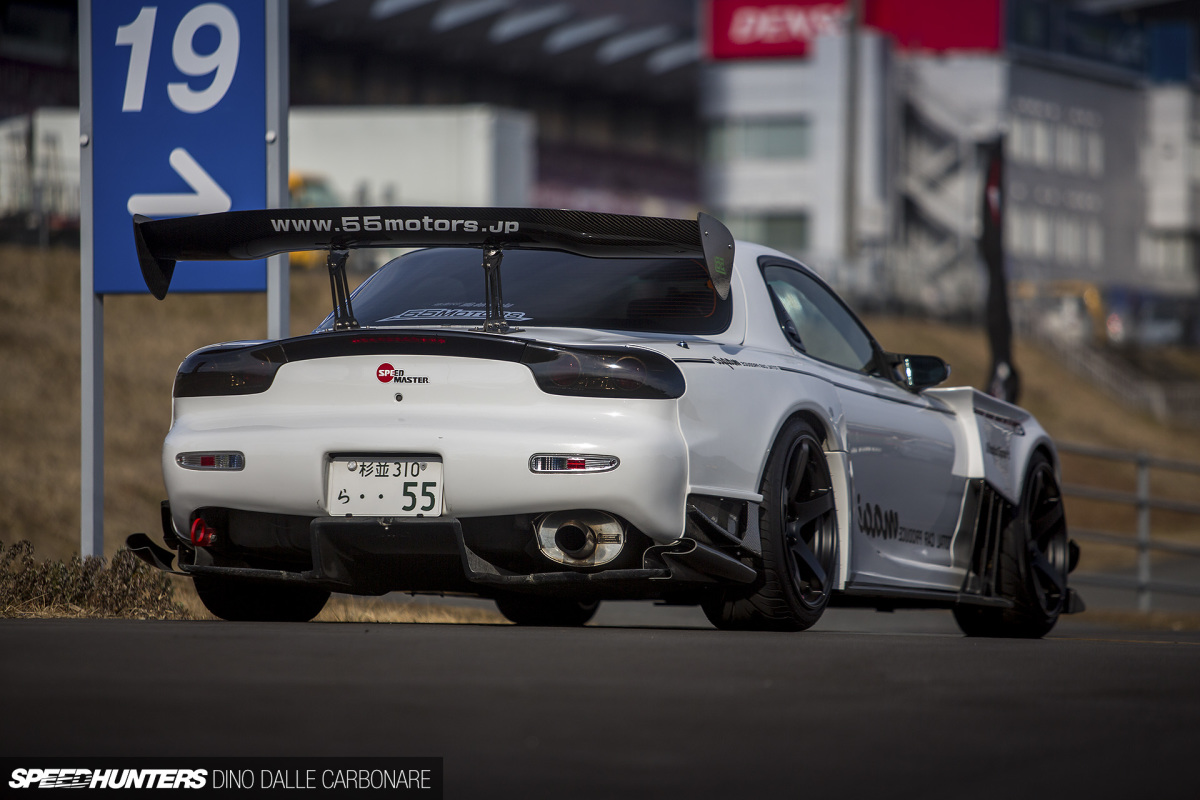 The rear is completed with the must-have RE Amemiya diffuser and vortex generators, and of course a big GT wing. It sits so cleanly with the widened and blended-in rear fenders, and to be honest is a real breath of fresh air with the bolt-on overfender craze that's been going on for what feels like forever now.
It's a great car to end our 2017 HKS Premium Day coverage with – I hope you all enjoyed it!
Dino Dalle Carbonare
Instagram: speedhunters_dino
dino@speedhunters.com