RWB Las Vegas
If this year's coverage is any indication, you'll know that the 2017 SEMA Show was as crazy as ever. This time around though, the little RAUH-Welt Begriff meet which is held annually in Las Vegas at SEMA time, wasn't so little.
In fact, it was so crowded that the Golden Nugget's valet manager had to cut the meet short and boot the RWB cars from the front of the hotel. Before this happened, over 100 fans of Nakai-san's work showed up at the hotel on Wednesday night to meet the maker and see five of his creations.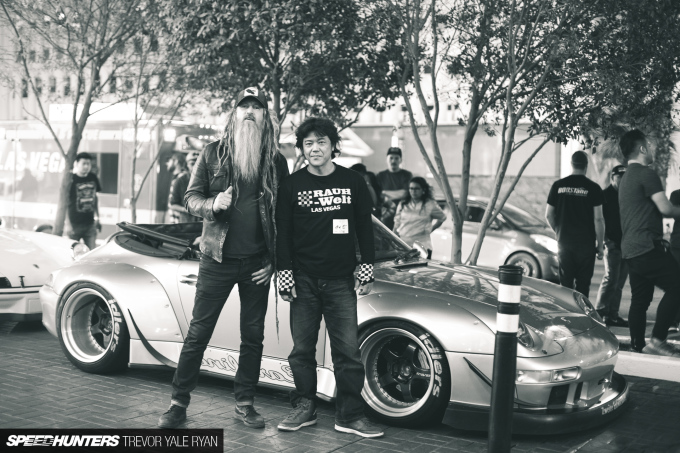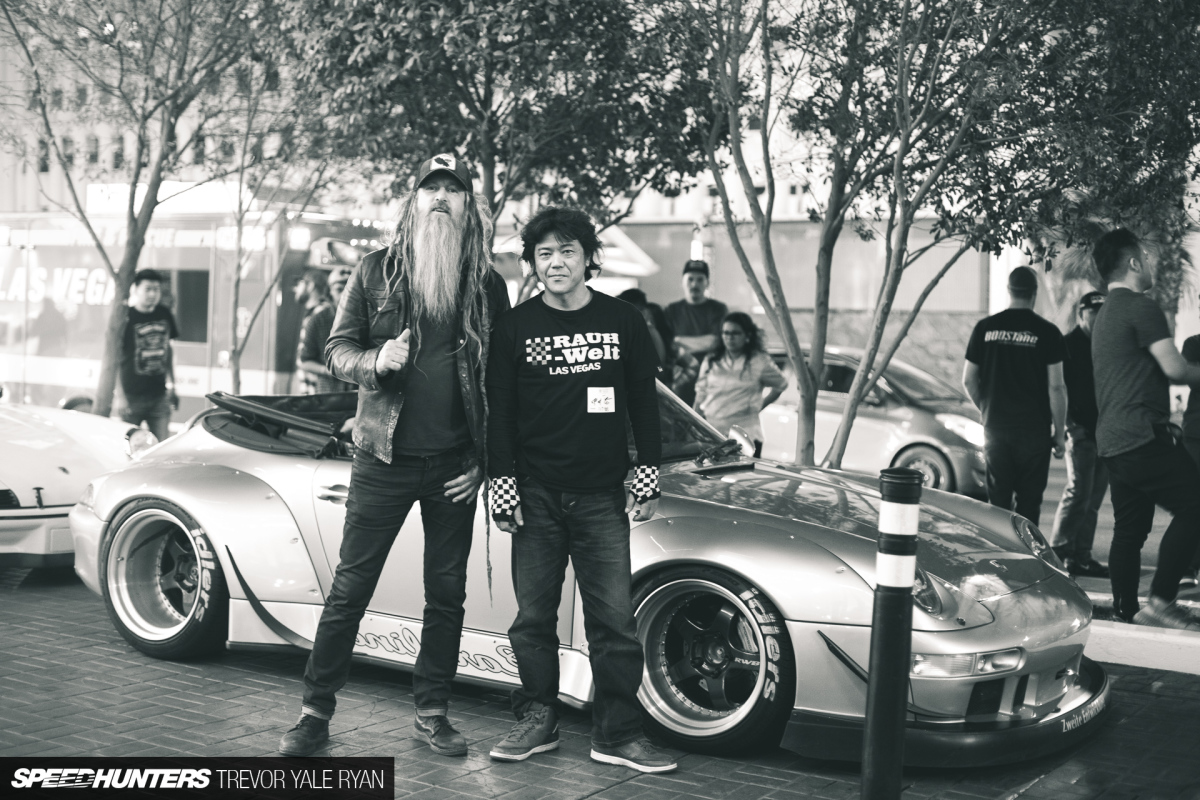 Even Magnus Walker came by, sporting a name tag from the earlier RWB dinner. Actually, many of the attendees still had name tags from the dinner, but you'll notice Magnus' tag is clearly not in English. It was instead crafted by Nakai-san himself; Magnus put the sticker back on the wax paper it came on for a unique keepsake.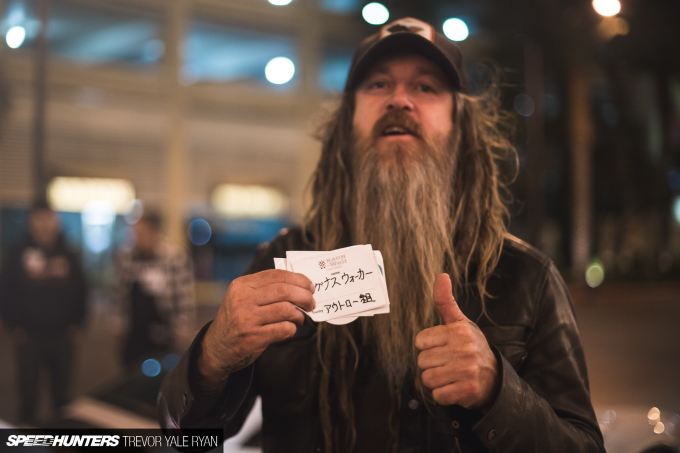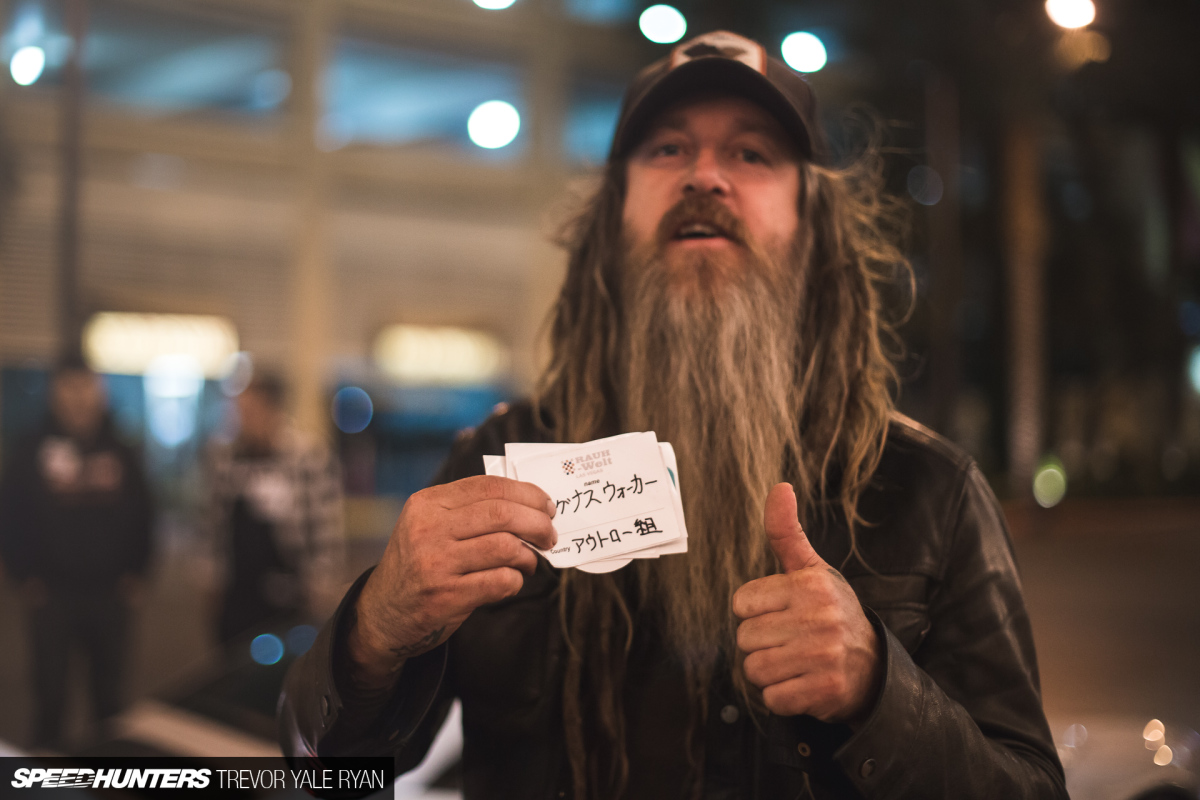 It's little things like this that show me car culture is very, very much alive. The huge appreciation that everyone has not only for the cars, but also the people behind them, is both encouraging and refreshing.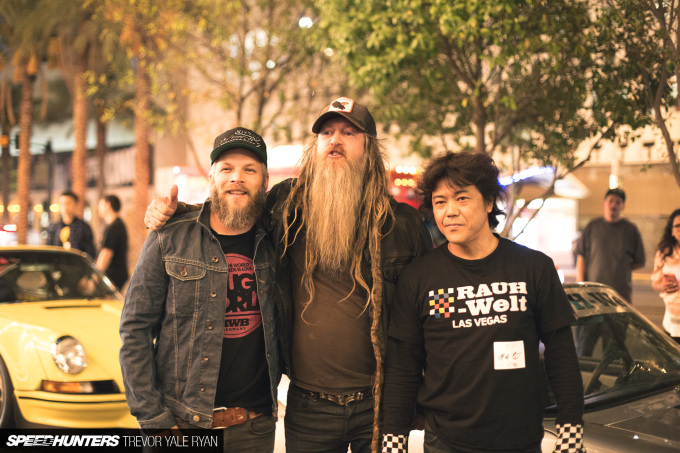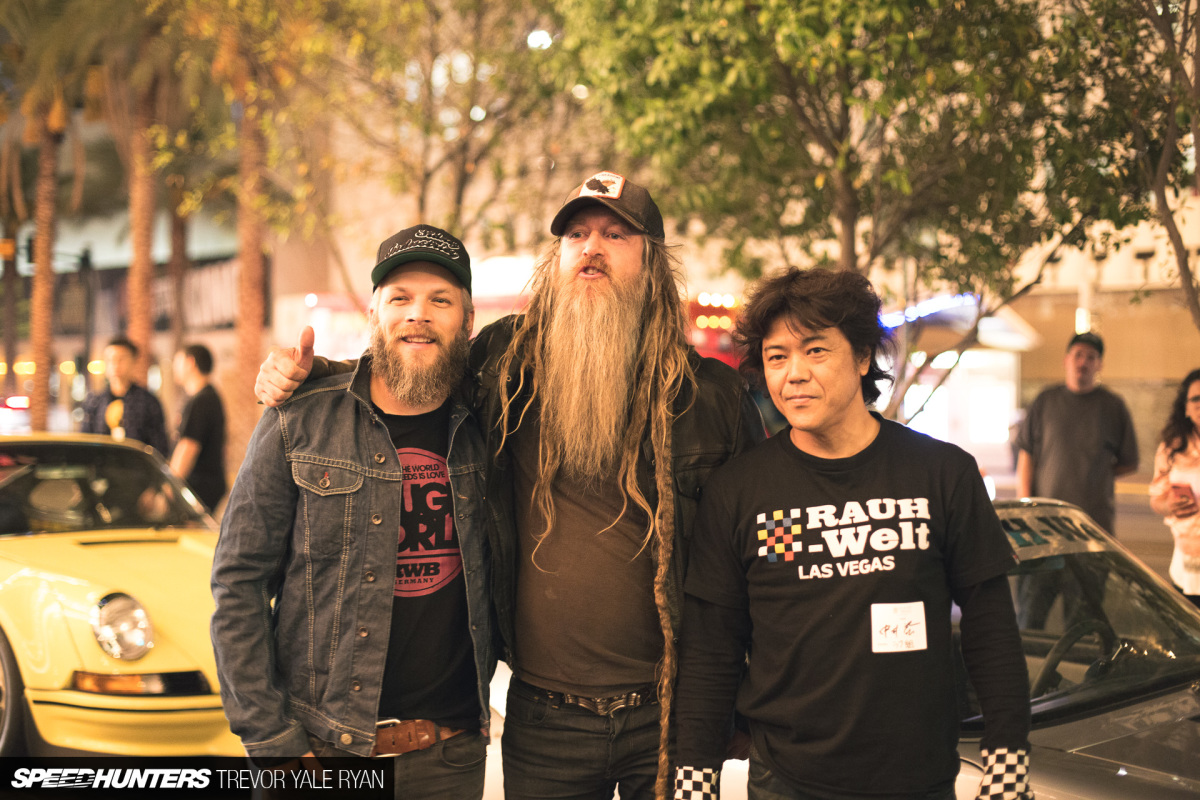 Magnus wasn't the only notable figure present either; Sidney Hoffmann of Sidney Industries made the trip to Vegas all the way from Germany. He was keen to get in on the action, and you can see what day two at SEMA was like for him and his crew in this video.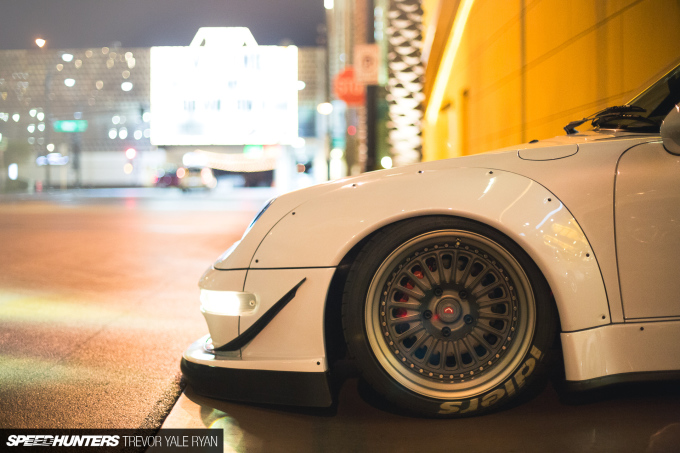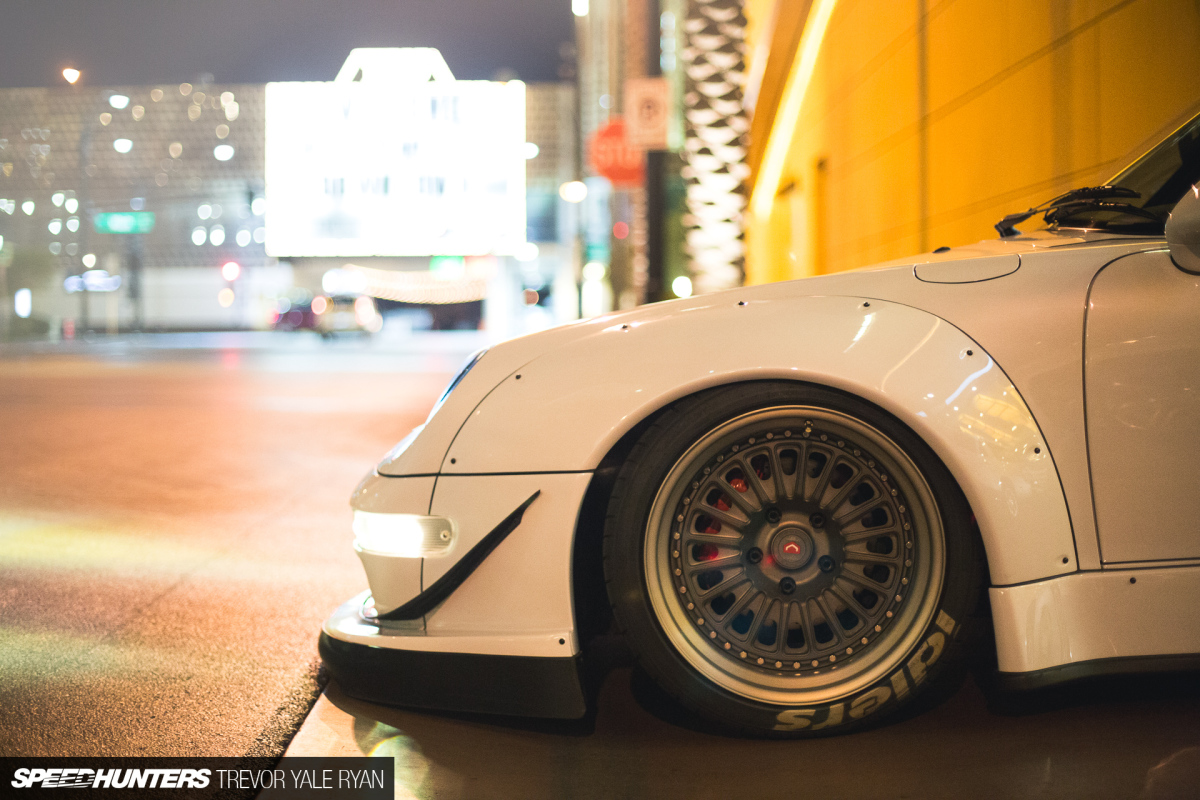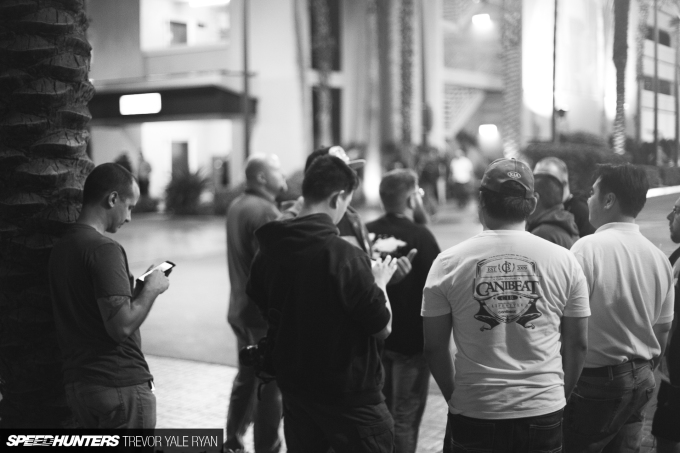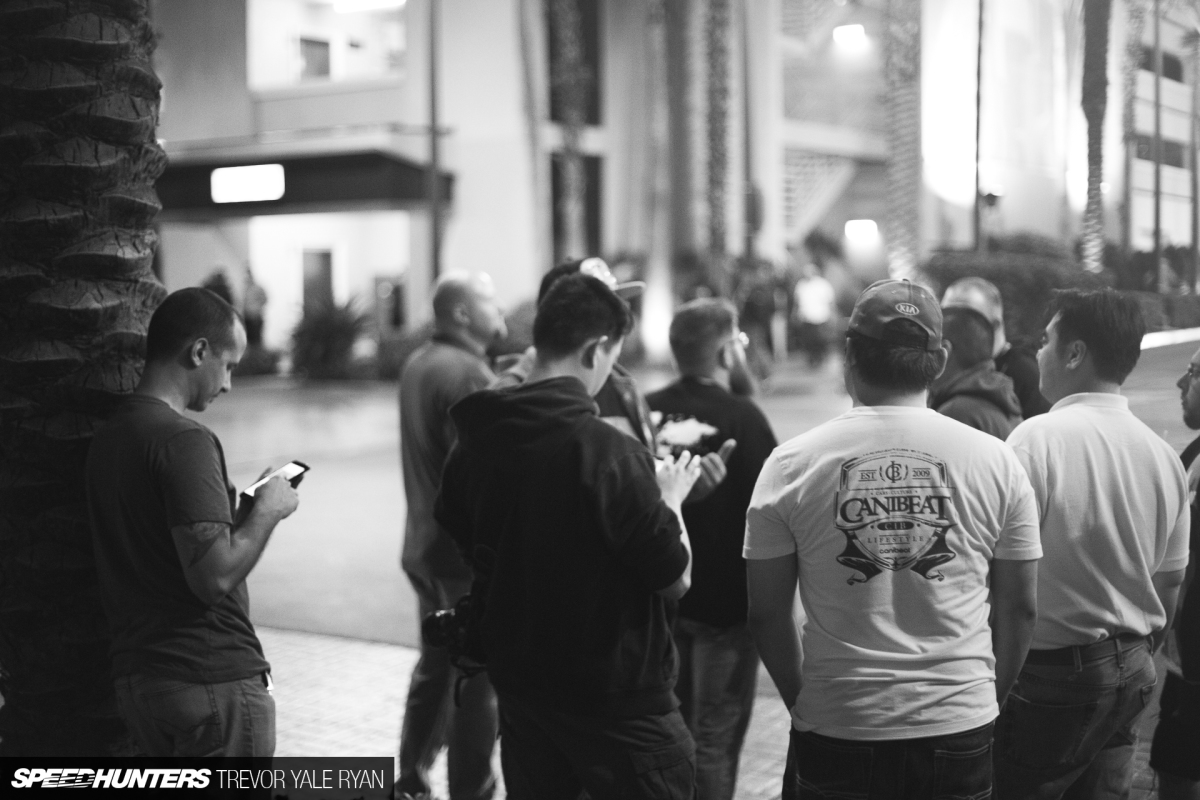 The fact that this many people came out at 11:00pm to see these wide-body monsters was just awesome. Even an hour before the cars showed up, a huge crowd had gathered in front of the Golden Nugget to try and spot the first one. However, a good two dozen of us were on the wrong side of the hotel when we started searching for the meet.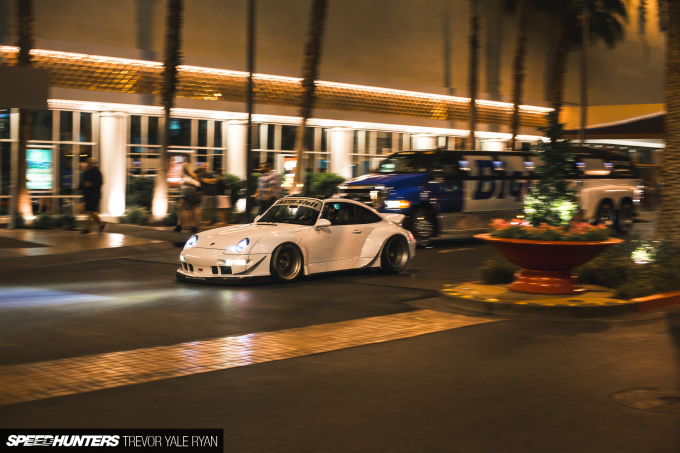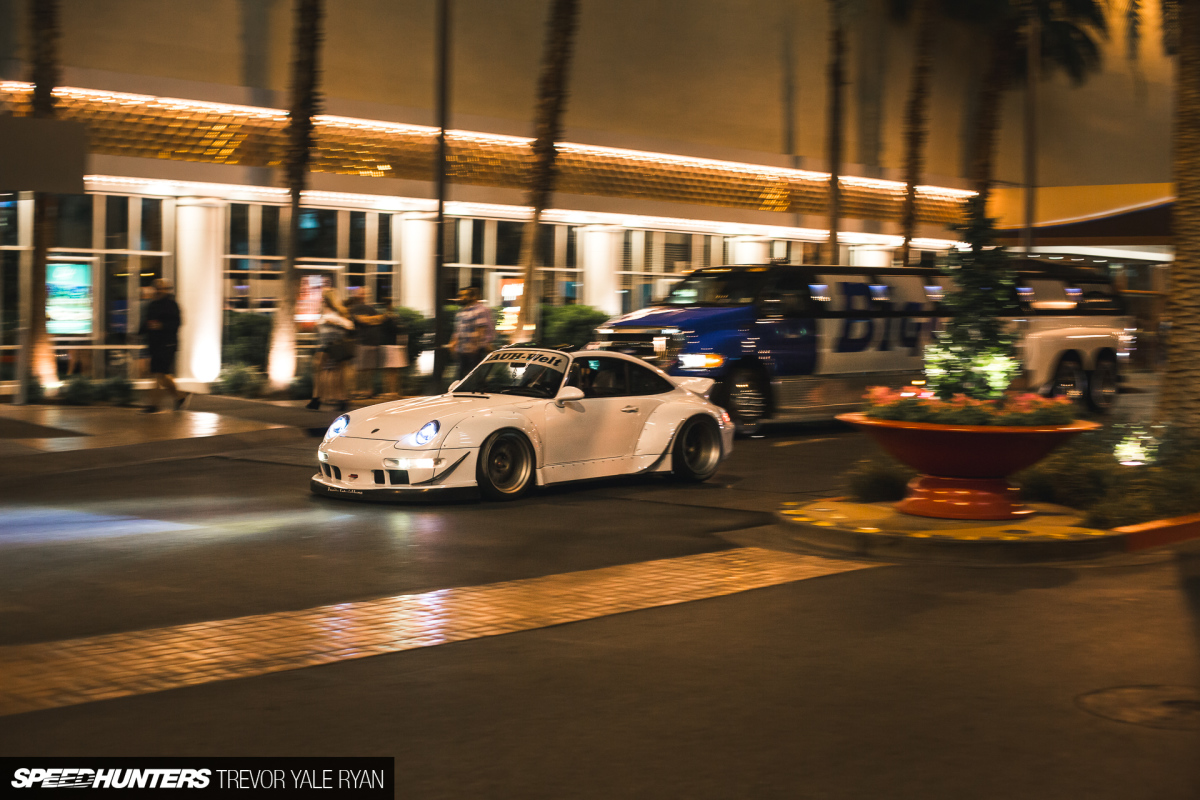 We moved around as a pack, hoping to find the five RWB cars we'd come to see. Downtown Vegas had other plans in store for us, like this man… in costume? We quickly carried on, and the first car finally showed up on our side. Shortly after, we all found the main group at the other end of the casino.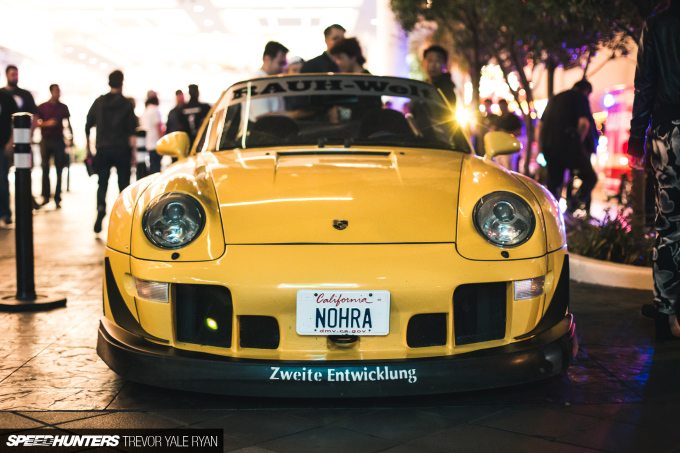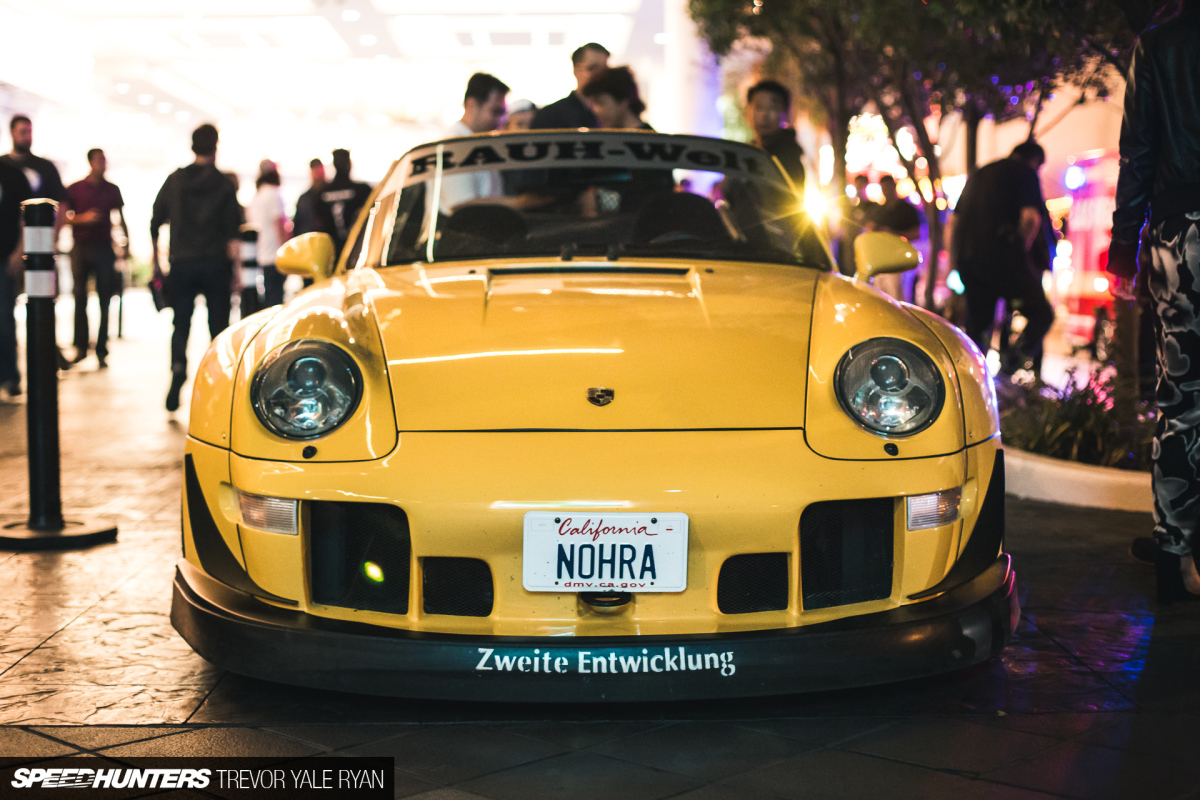 RWB Kansai, Portland, and even British Colombia were represented either by car or owner, and the fans that came out were from around the globe.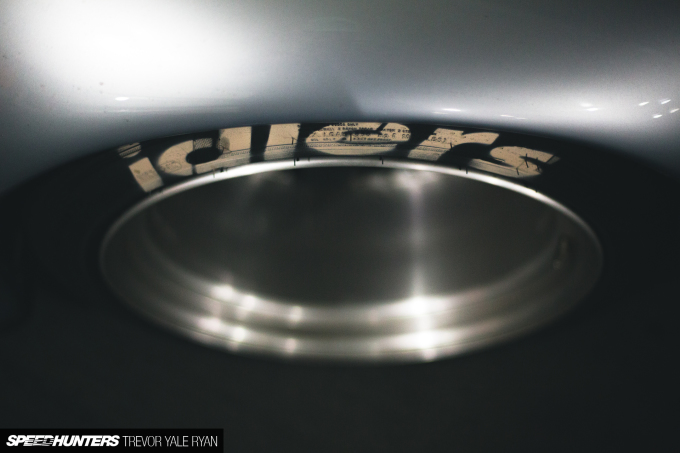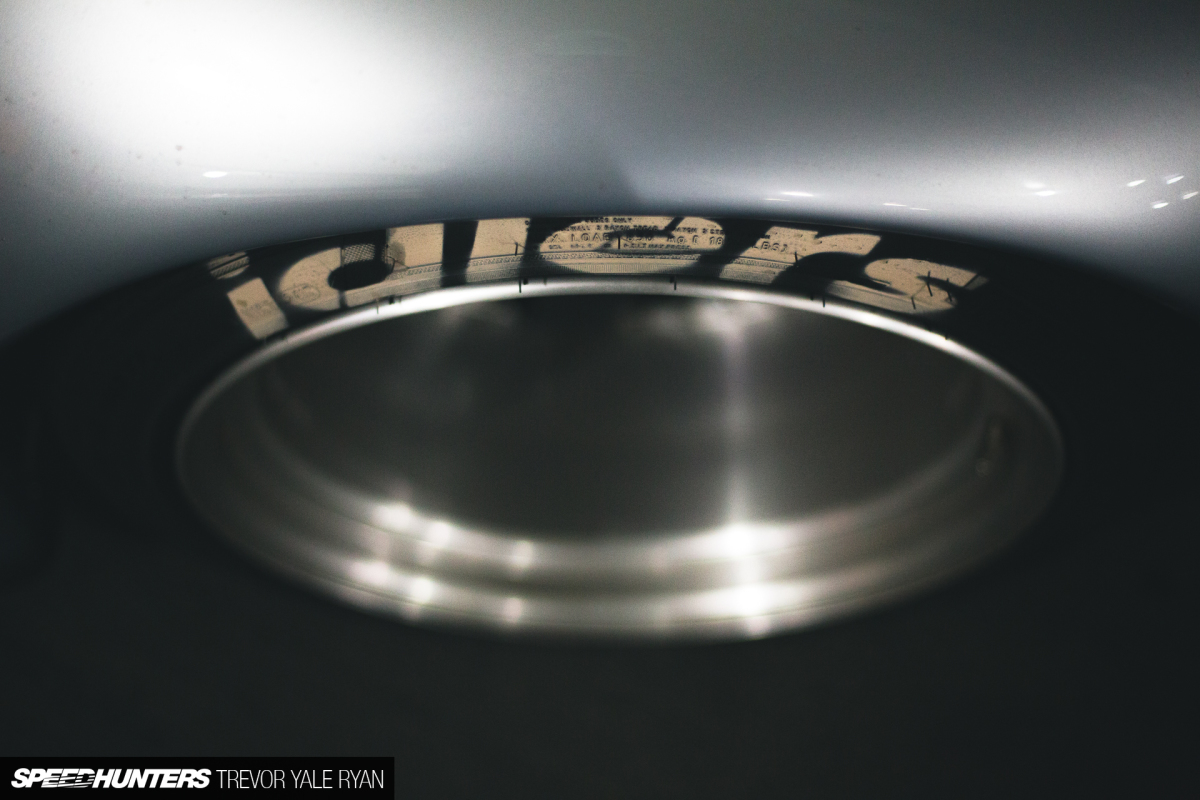 However, the meet really made me think. There are at least a dozen RWB cars in Los Angeles alone, so where is the passion on US soil?
If Nakai-san had built a car for me, I surely would make the trip out to cruise with him. It seems that overall, we just don't quite have the same spirit here as owners do in Japan. Big props to the guys who brought these cars practically from across the country.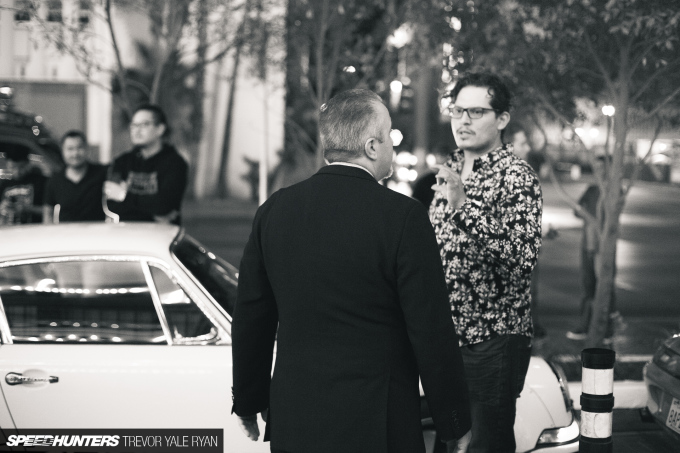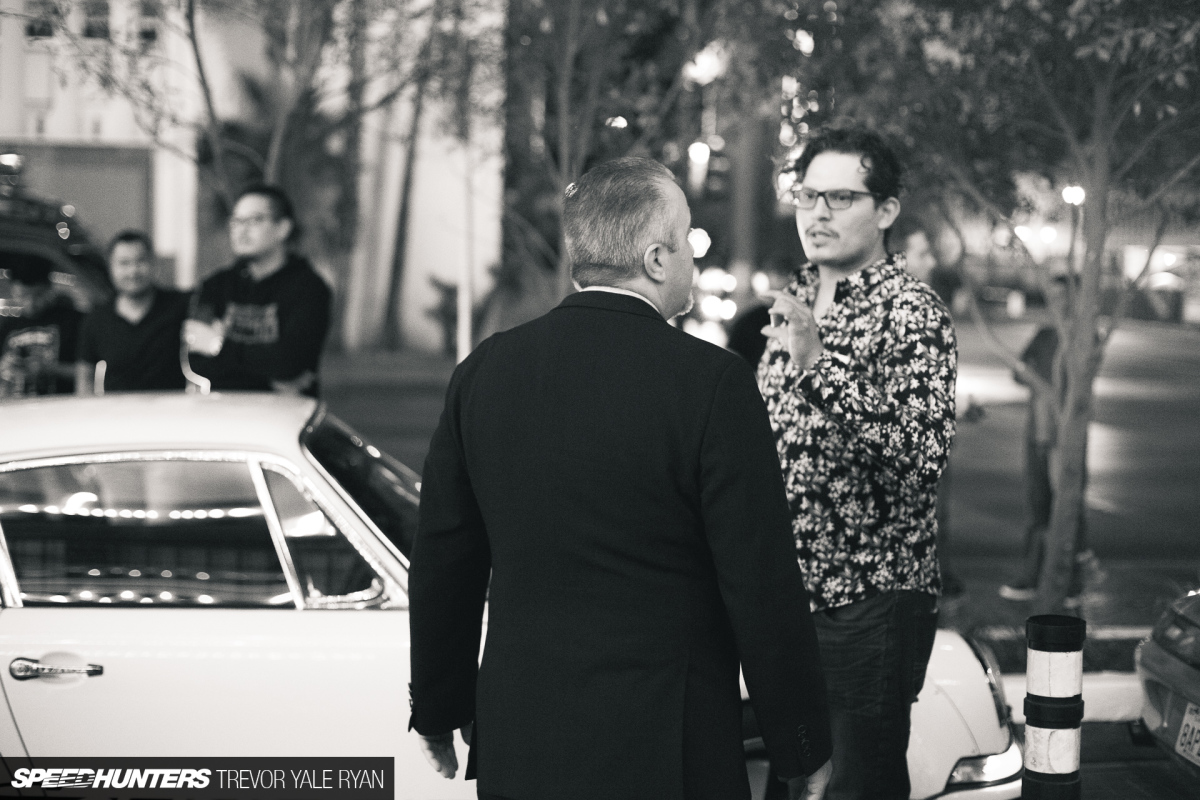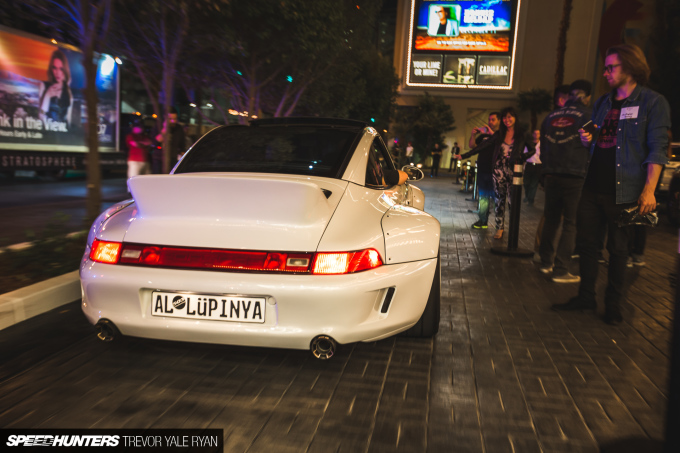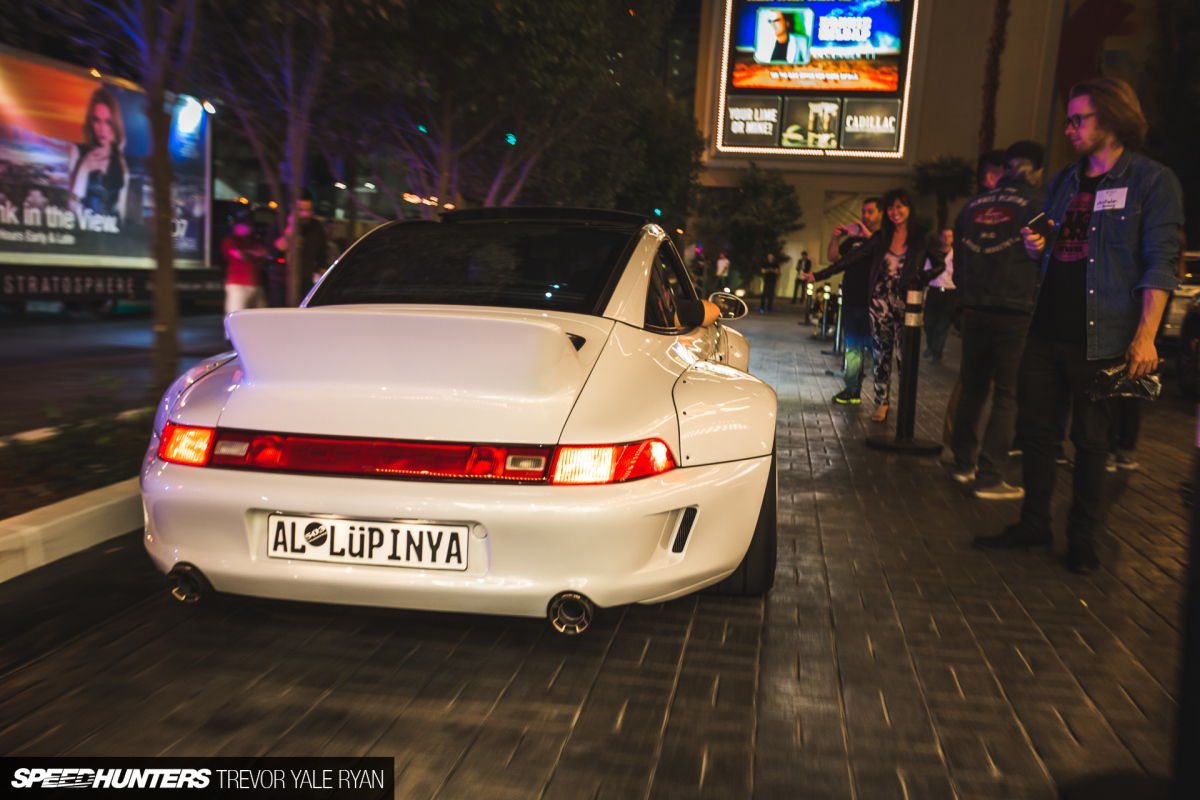 Regardless, the crowd eventually grew to a point that was no longer sustainable. The hotel stepped in and kindly suggested that we leave. Ricko bargained for some more time, but no dice. After some goodbyes the owners politely obliged, enthusiastically opening their throttles as they thundered down Casino Center Boulevard.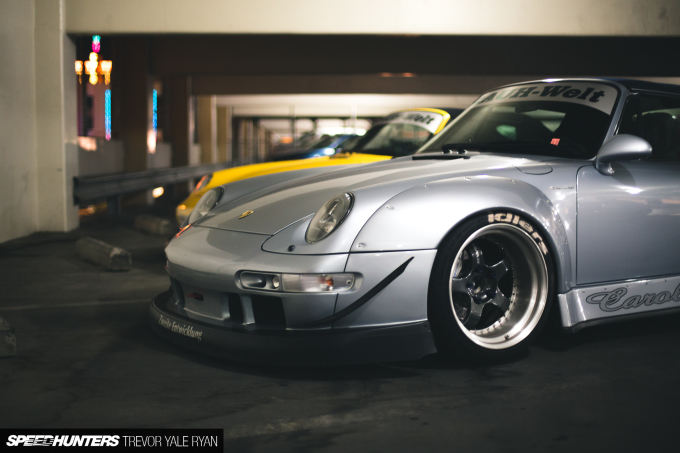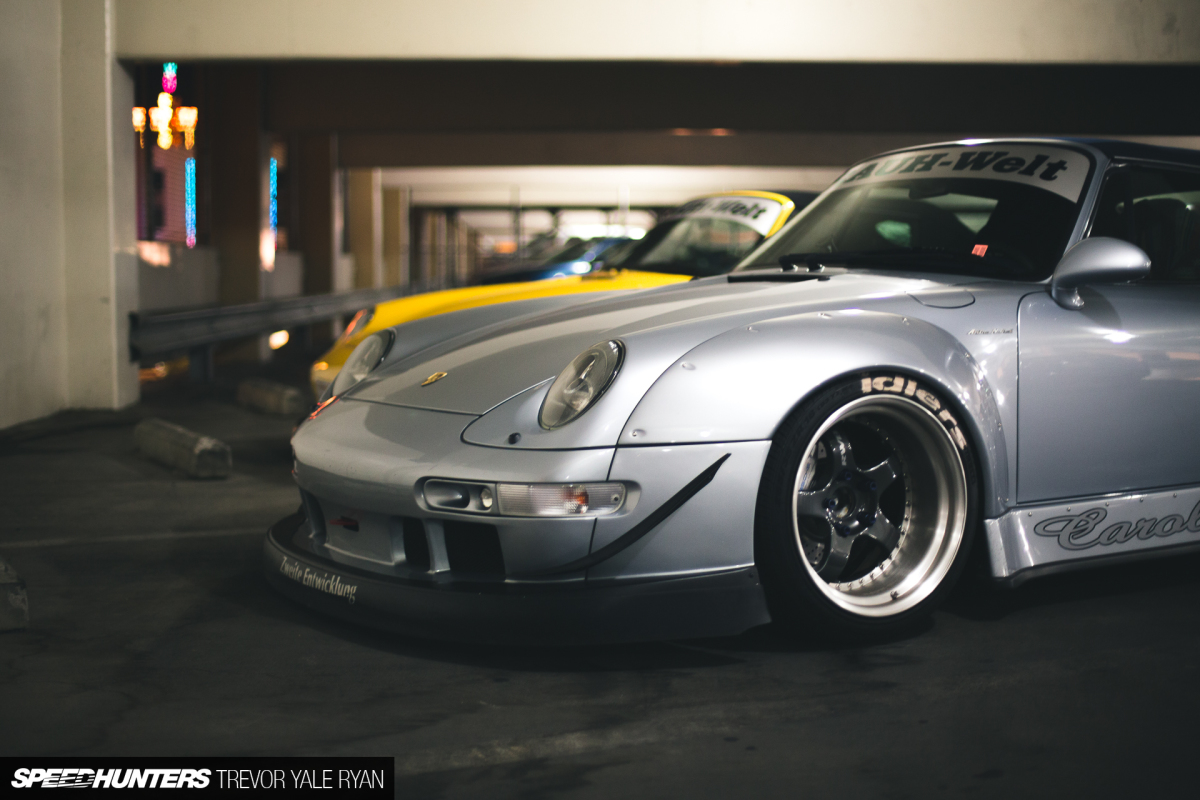 Before they went off to sleep, I met up with Nakai and Toshi-san to check out the soft tops they were piloting. We talked in the parking garage for a bit about the cars and their future plans. Nakai simply said: "Cars. More cars, always more cars."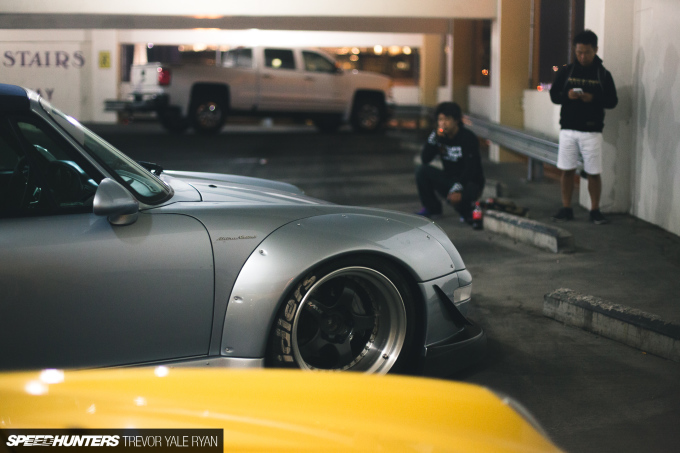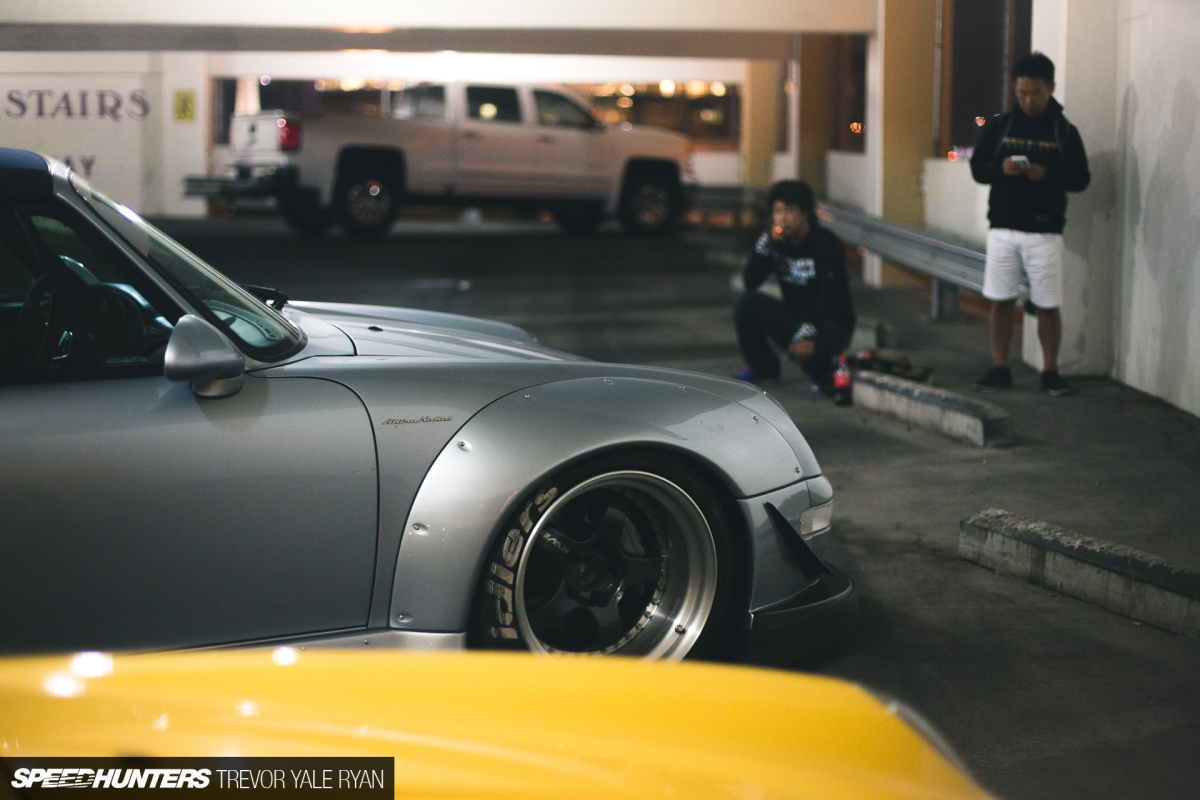 It was my first time meeting Nakai, and he was incredibly humble. Just being around him for a few minutes, you can practically feel how hard-working he is; it's as though he's perpetually waiting to get back in the garage. His pursuit of perfection is apparent on every car he builds.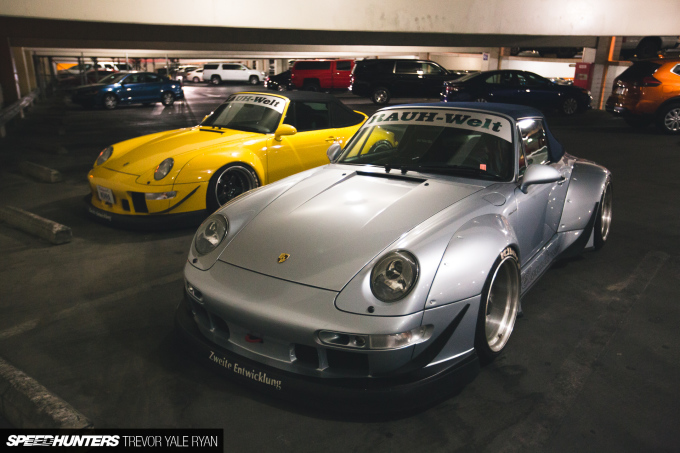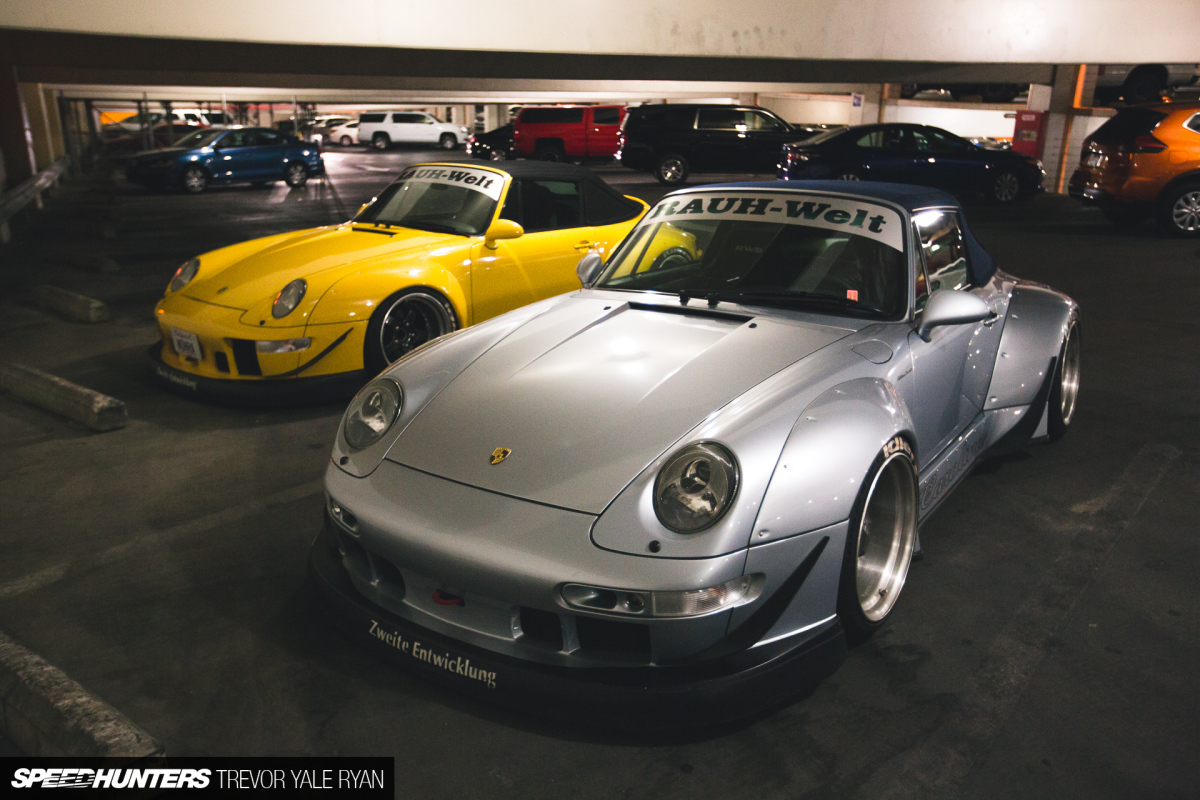 After spending so much time at SEMA, an event where many of the cars were slapped together for some sort of shock value or a few minutes of internet fame, this meet was a proper breath of fresh air. Thanks to the RWB guys for coming out, and to Nakai-san for creating such a masterpiece in the first place.
But just when I thought I was finished…
A Super-Rare Surprise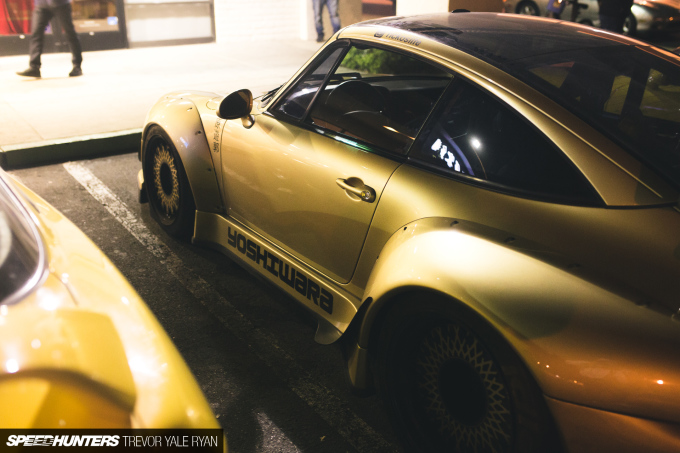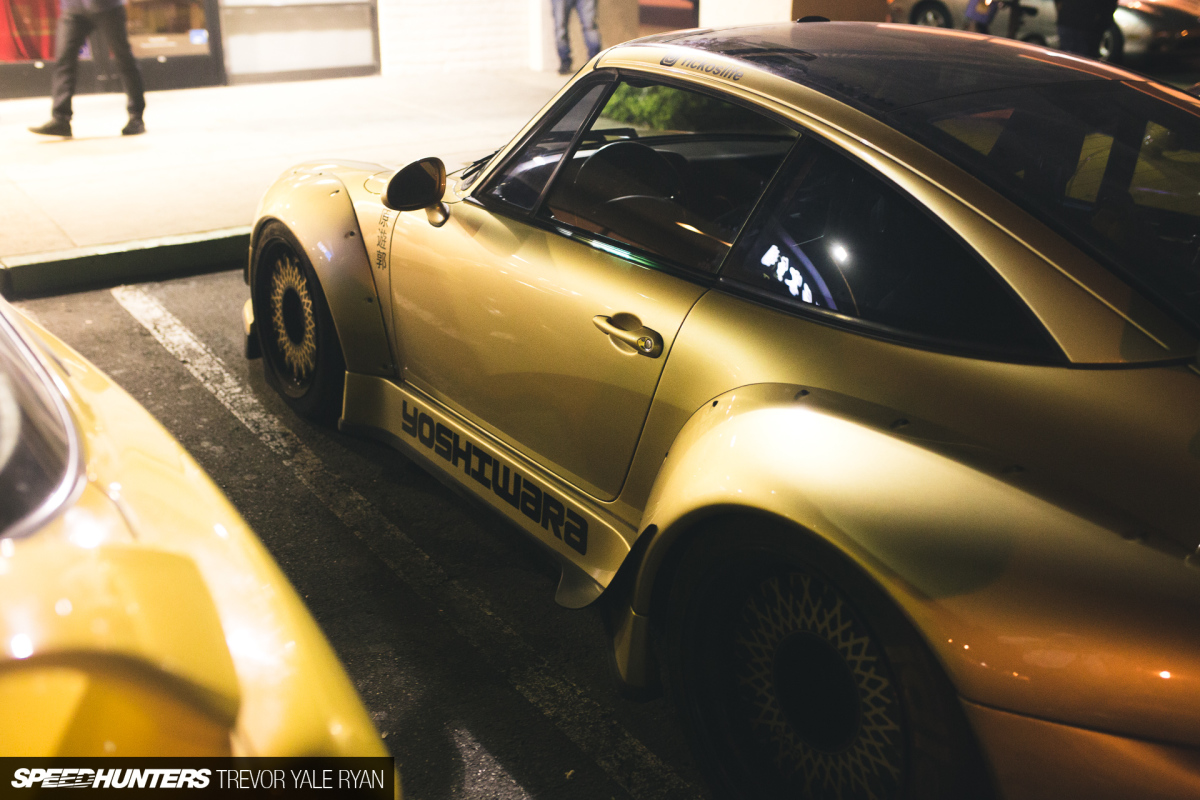 Somehow, as luck would have it, I noticed a Facebook post just as I was writing the last few sentences of this article. One of the cars that was at the RWB meet in Vegas was supposedly right around the corner from my house. I read the post three or four times, trying to figure out if they were just posting leftover photos from SEMA, or if the same car I saw three days ago in the Nevada desert was really at Tapioca Express down the road.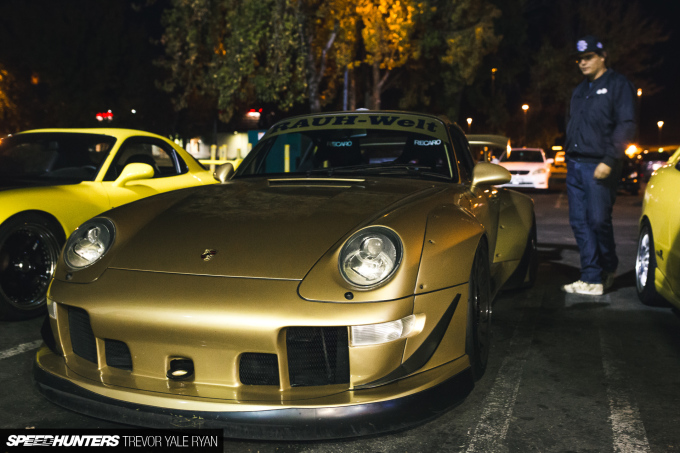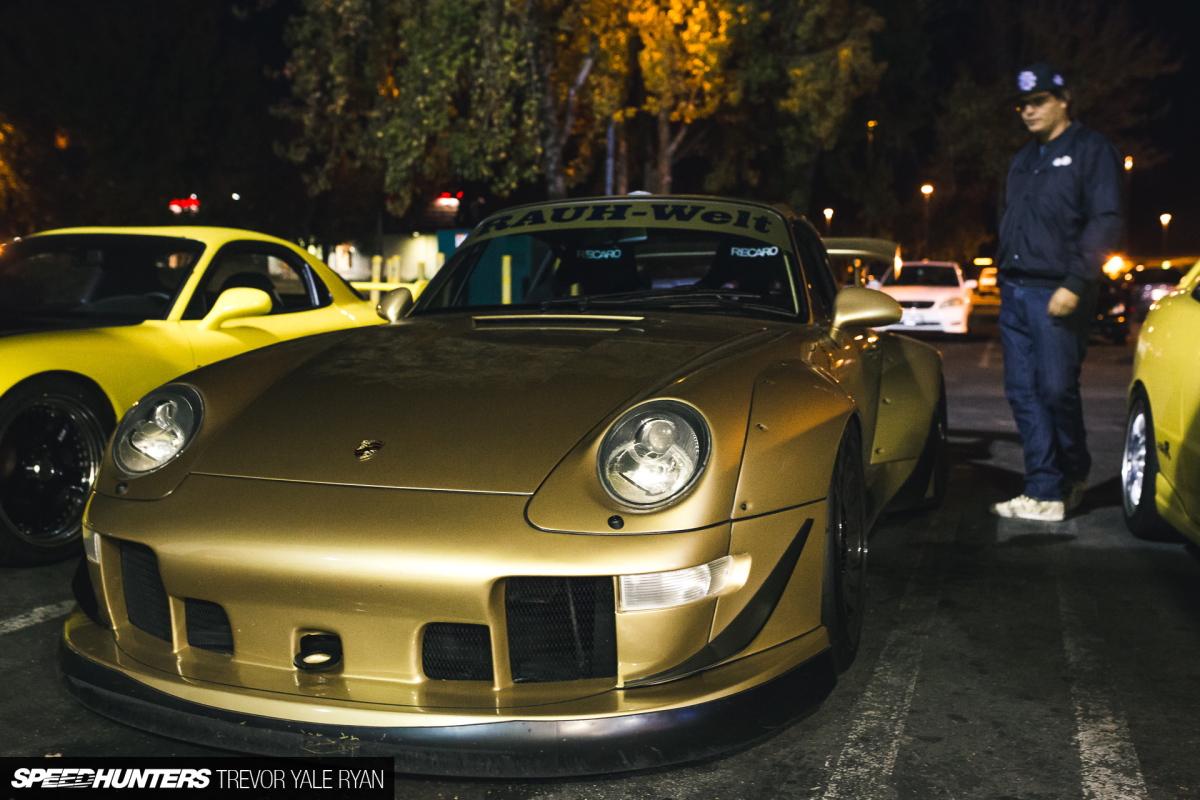 Despite still running on no sleep since my return from the show, I hopped in my Miata (Project 10AE, anyone?) and went to check it out. I was very glad I did, as this was indeed the same Porsche that showed up at the Golden Nugget.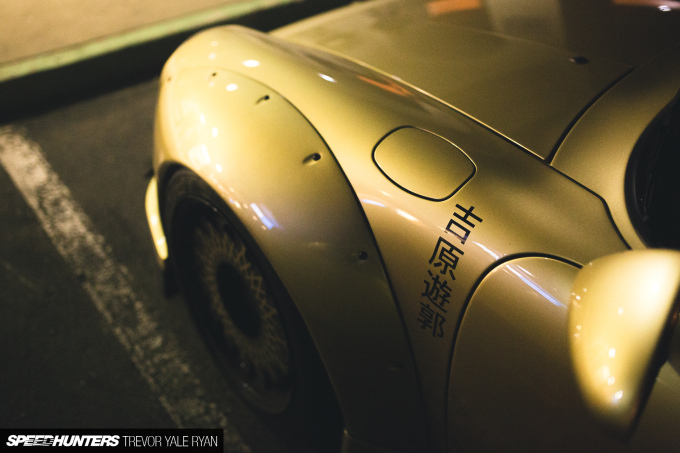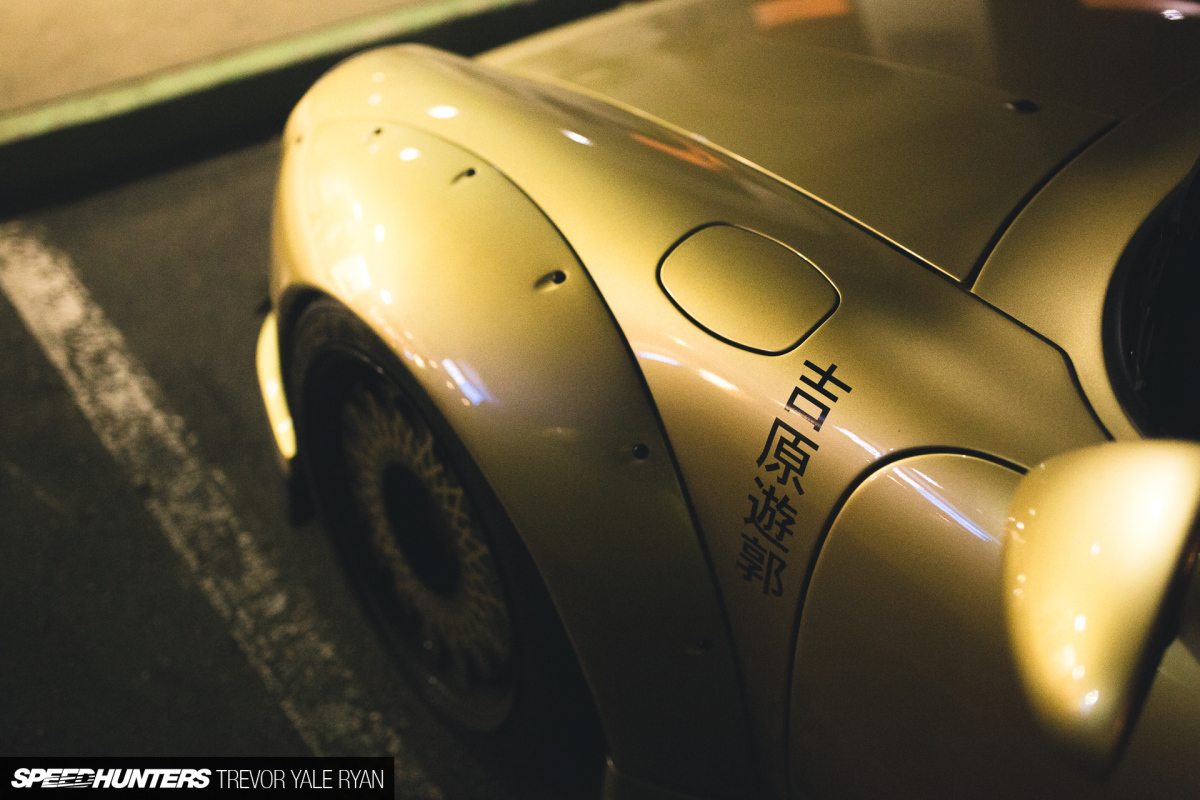 It's also a car that Dino took to the outskirts of Vegas for some proper shooting. This build is much rawer than most RWBs you will find but I won't elaborate any more than that; you'll just have check back for Dino's feature.
This random little meet was pretty rad in itself, and I'm happy to see Northern California embracing these timeless old school, JDM-style and Japanese cars. There were no less than six FD3S Mazda RX-7s present, including this street-ported example parked up next to a (seemingly) stock car.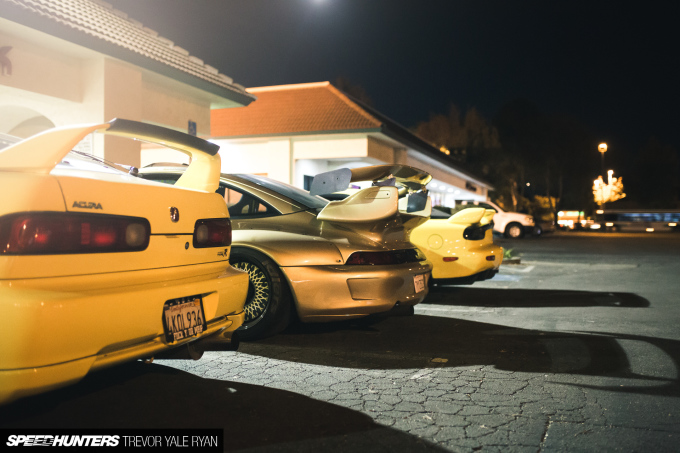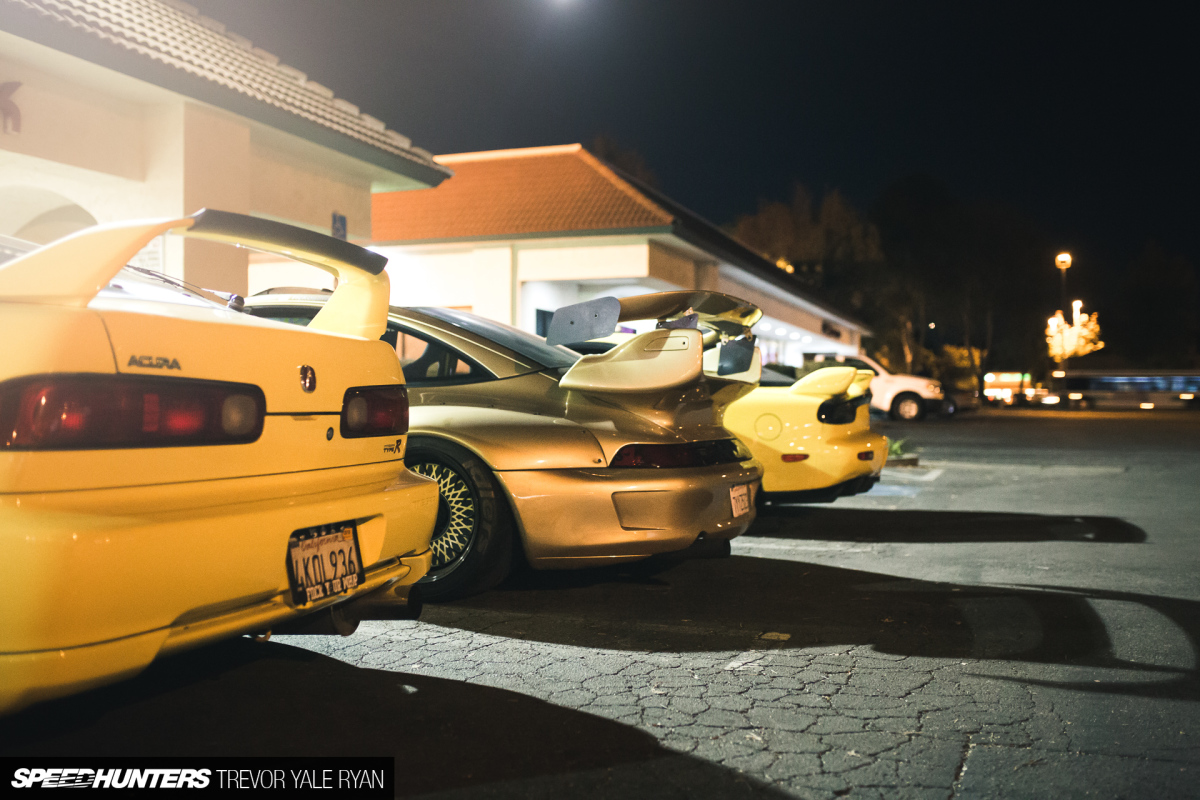 These types of meets are exactly what we need in the Bay Area, and I will make it out to more as they happen. Northern California, the ball is in your court — I'll be waiting.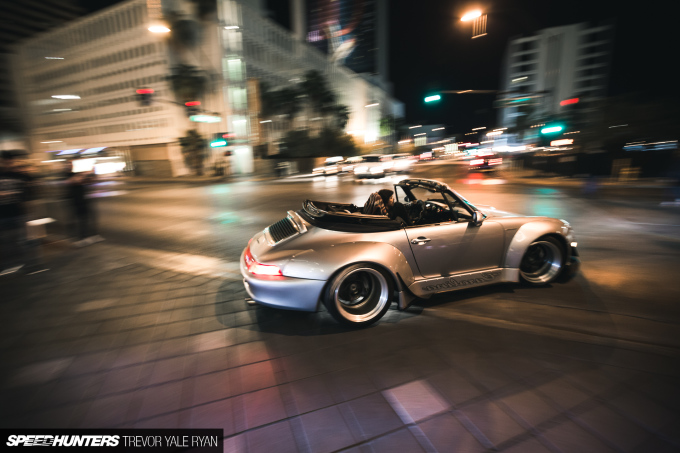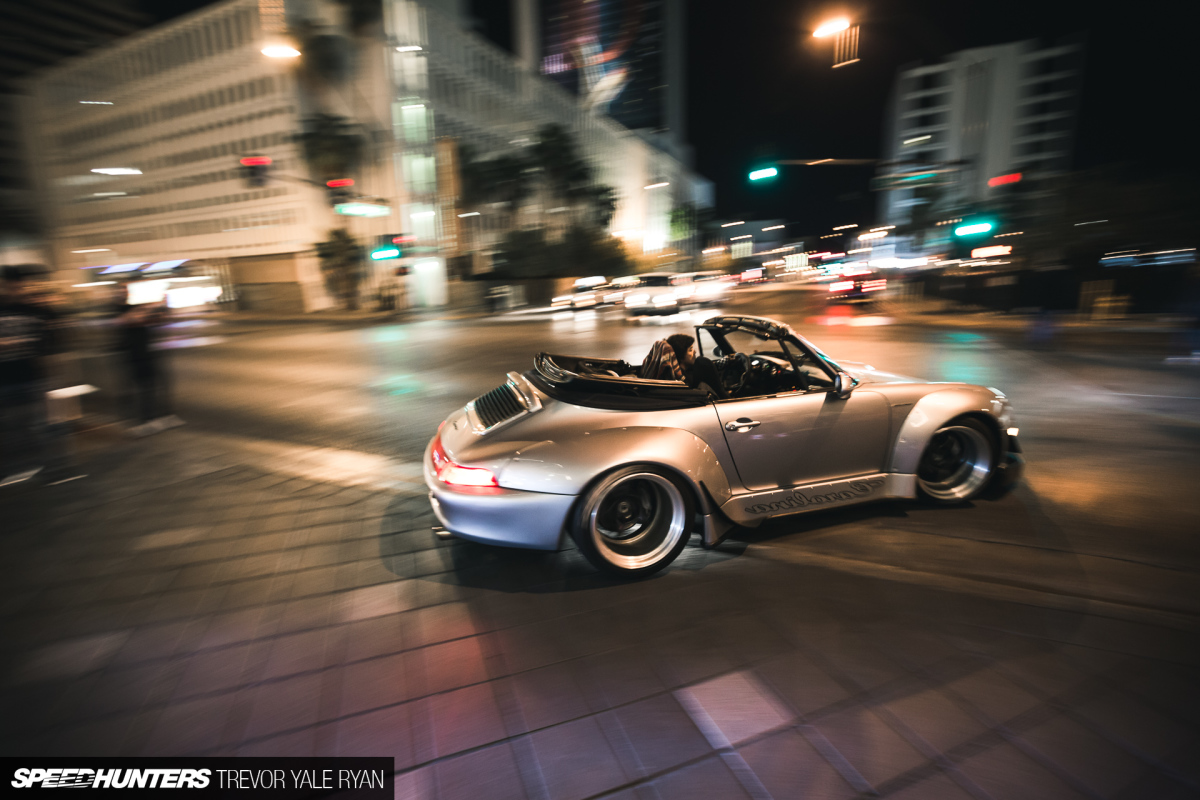 In the meantime, keep on crafting Nakai-san.
Trevor Yale Ryan
Instagram: tyrphoto
TYRphoto.com
Cutting Room Floor