The Pursuit Of Passion
We all have those moments throughout the day where we break from the chaos, prying ourselves away from the black hole that is social media and let our minds wander. During those precious moments, we sometimes wonder what the perfect life partner might be like if you haven't already found that special person. Is it only looks that make them perfect? No, of course not. It's the ability to share your passion and dreams with that person, and they'll either have that same passion, help you chase your passion, or even join you.
When Alex was first stationed in Okinawa in 2003, he knew his passion was in the realm of cars, but it wasn't until one of his friends introduced him to drifting that he knew where he wanted to take his automotive interests.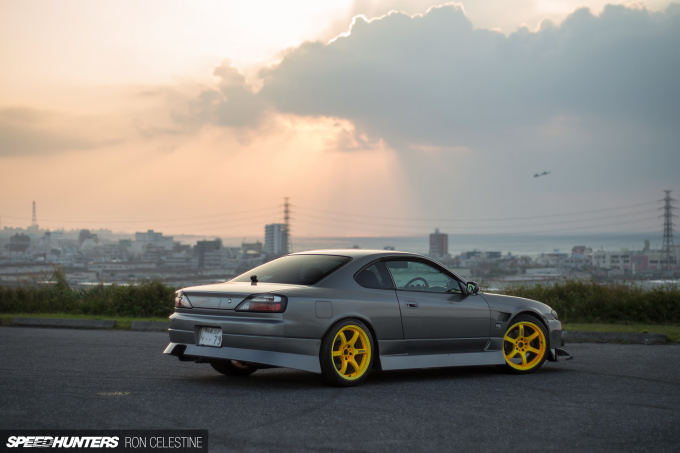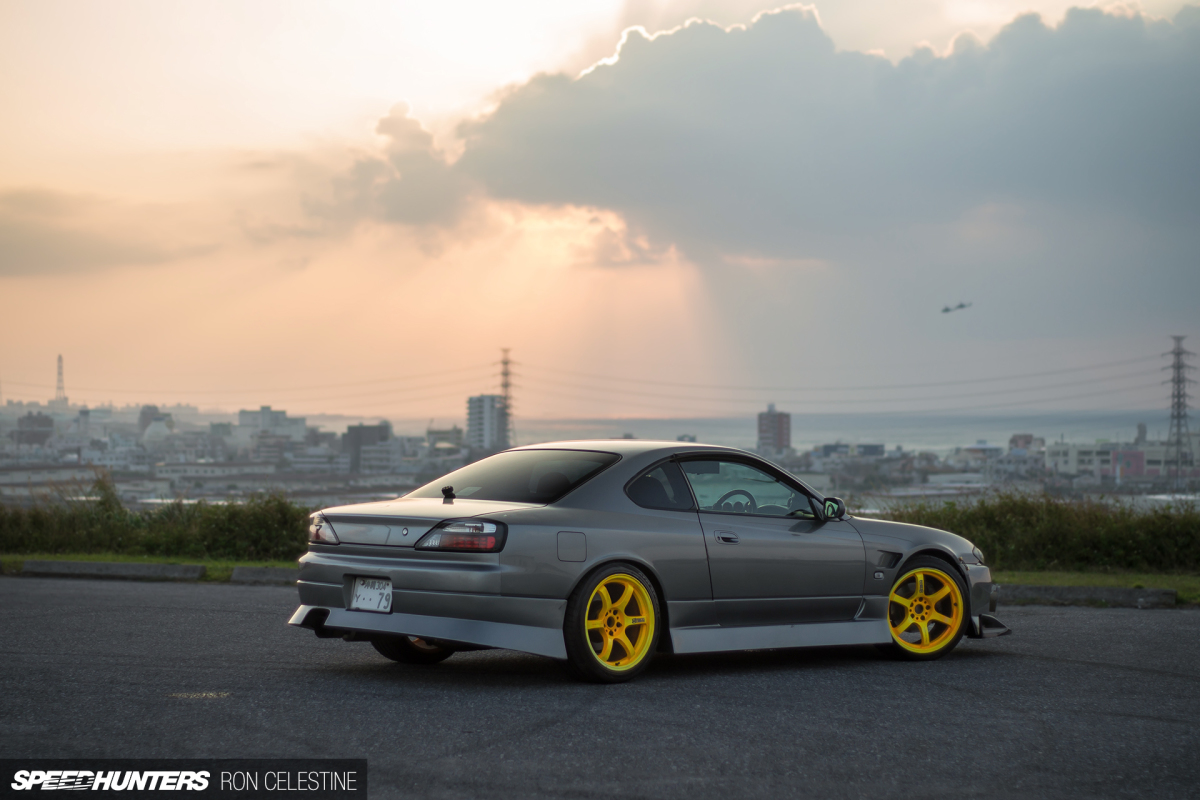 Spurred on by that day's events, Alex set about building a competitive drift car from the ground up. After honing his skills in the JZX100 Toyota Mark II, he eventually gained sponsorship from a local shop in Okinawa, and even obtained his D1 Grand Prix license. All was right with the world until a shift in the economy saw people start to be laid off, and with Alex being a contractor he was one of the first to go. The unforeseen situation he found himself in ultimately led to Alex having to sell his car (don't worry, it's still setting tires ablaze, just in Europe now).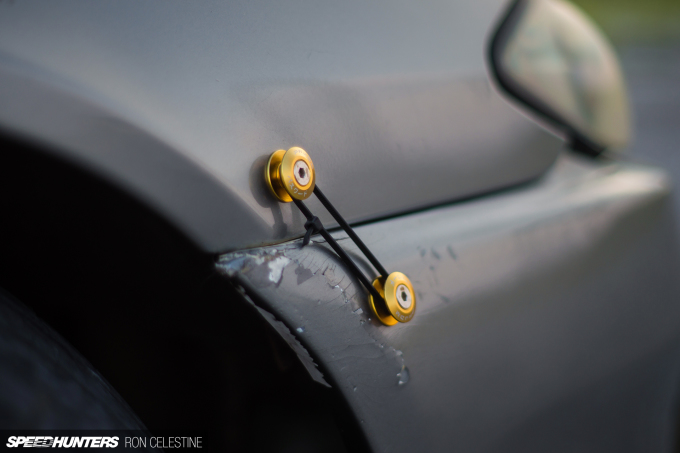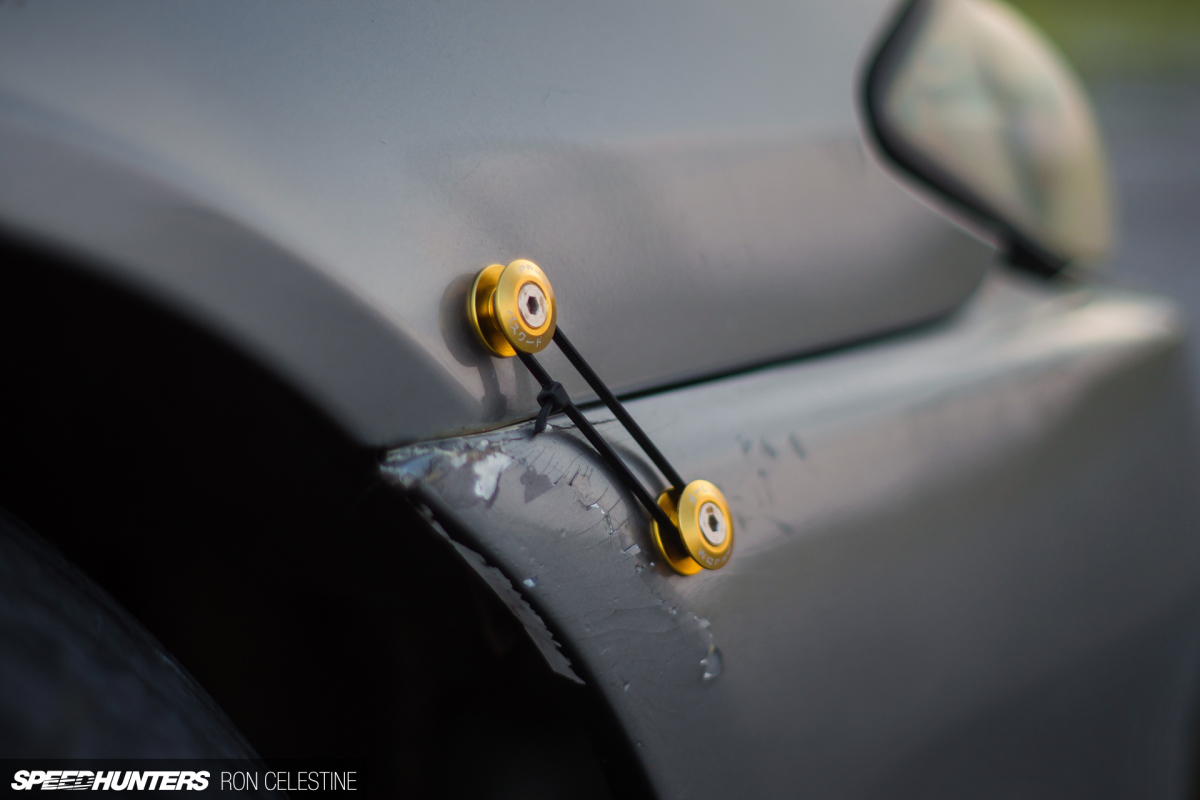 When Alex was able to land himself a new job, the burning desire to own another drift car immediately resurfaced. It didn't take long for it to become a reality either.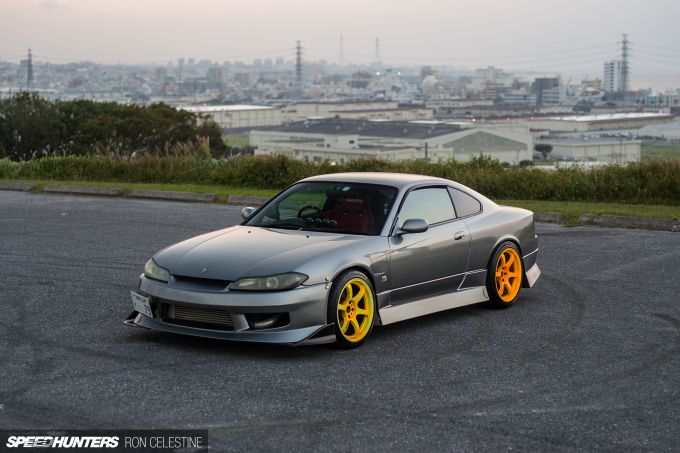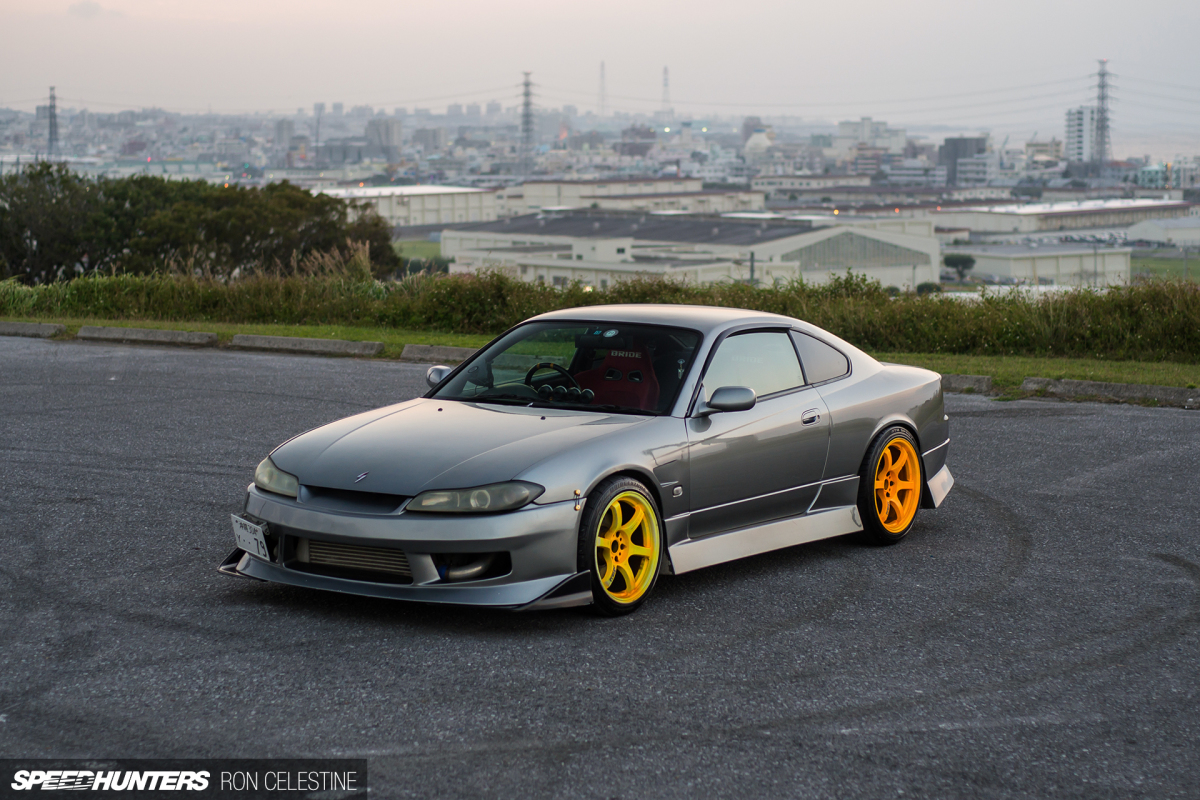 That all led to this Nissan Silvia S15 which he picked up two years ago in less than stellar condition. It ran and drove, but required a lot of work to get it where Alex wanted it to be. What you see before you now is the result of dedication and a whole lot of passion.
Like most things in life, you really need to dig beyond the surface to comprehend what you are looking at, and Alex's S15 is no exception to this rule.
Knowing the importance of a good suspension setup, Alex has gone with a combination of Kei Office arms, Cusco upper and lower control arms, 326 Power knuckles to unlock more steering angle, and a stiffened subframe. Tein Super Drift coilovers provide a somewhat firm ride for daily use, but are ideal for going sideways.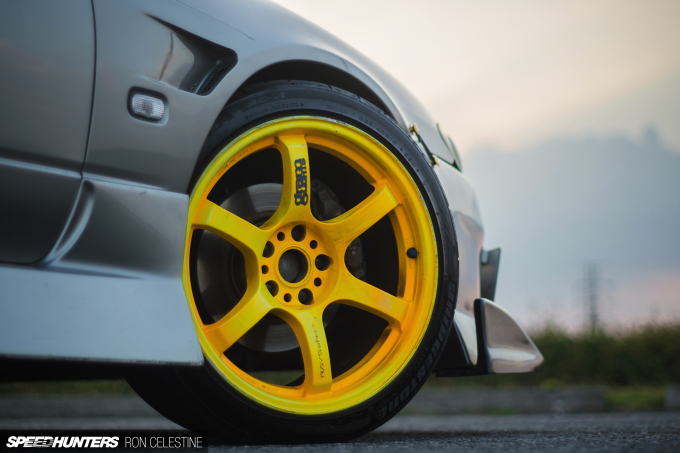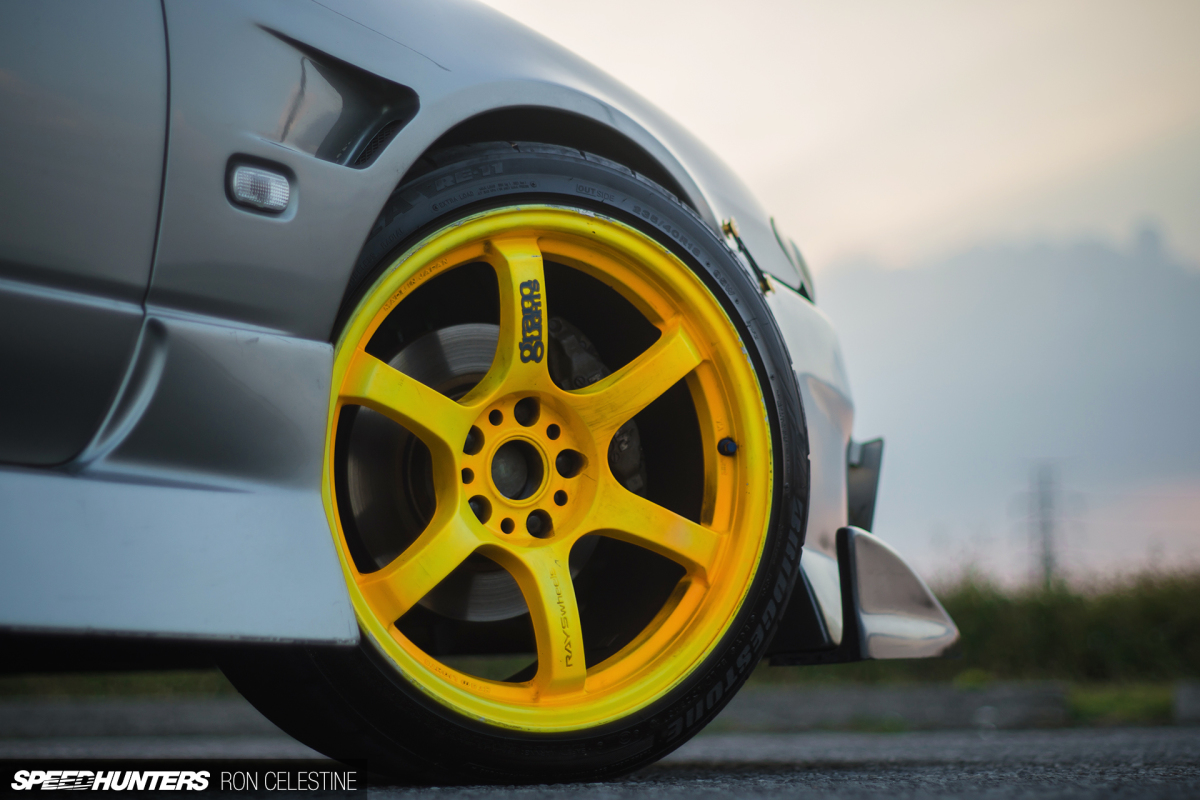 Working outwards from the suspension upgrades, 18×10-inch RAYS Gram Lights 57DR wheels provide not only a lightweight solution, but their -12 offset allows Alex to take full advantage of the knuckle upgrade.
This, however, created a small side effect – the front tires hit the windshield wiper bottles at full lock. The solution to this problem was to remove the dual bottle system that the S15 came with, using a larger single reservoir that came with the S14, and simply doing away with the rear wiper altogether.
The front fenders aren't FRP, but custom metal items that car's previous owner added. The fenders in the rear have been slightly rolled to eliminate tire rub under compression.
With the handling side of the equation taken care of, Alex turned his attention to the SR20DET living beneath the Silvia's hood.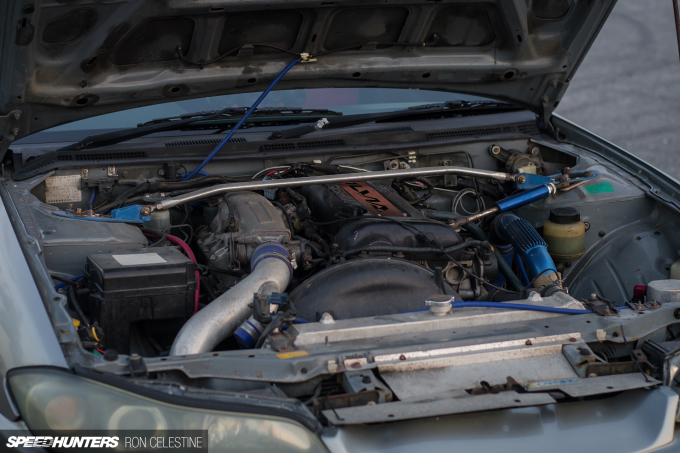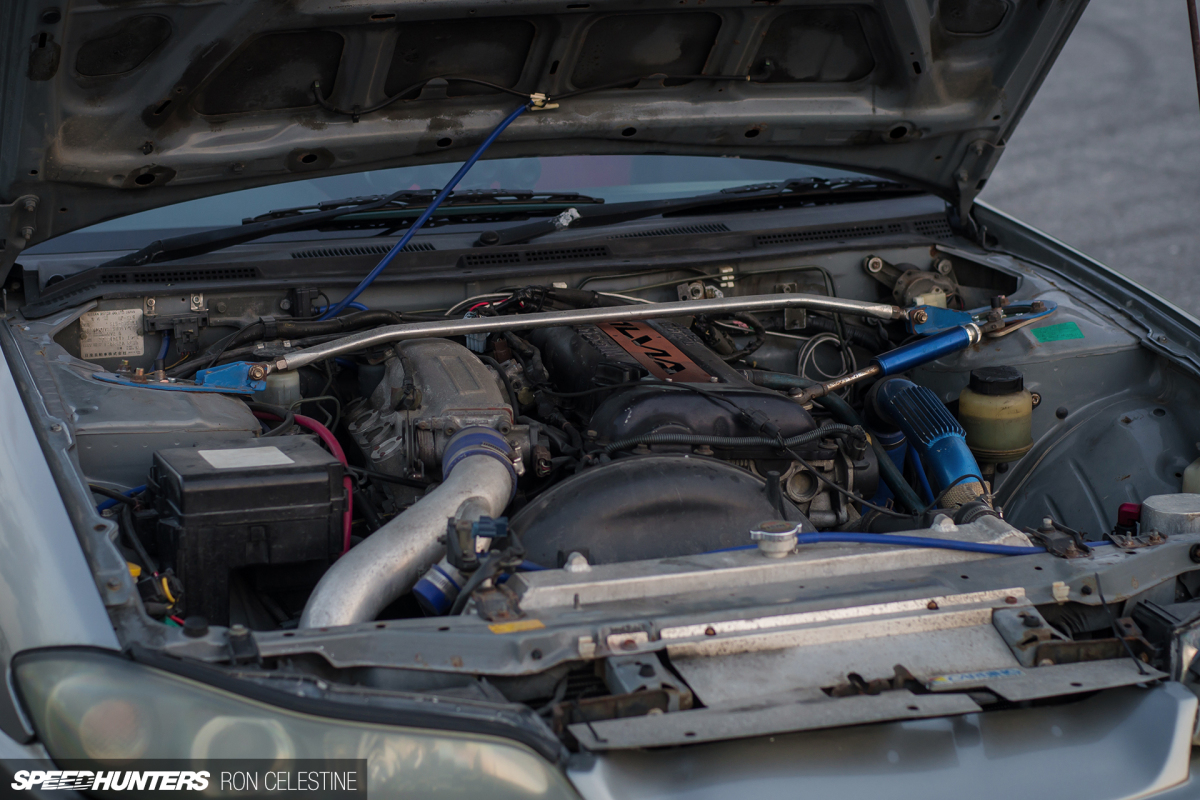 From factory, the 2.0-liter turbo engine is a good starting point for the lightweight vehicle, but having come from his Mark II which had a reasonable power upgrade, a little more was required from the Nissan four-pot.
The modifications include a Garrett GT2871R turbo mounted on a stainless steel manifold, large front-mount intercooler, Splitfire coil packs, 750cc injectors, and a Yashio Factory titanium exhaust system.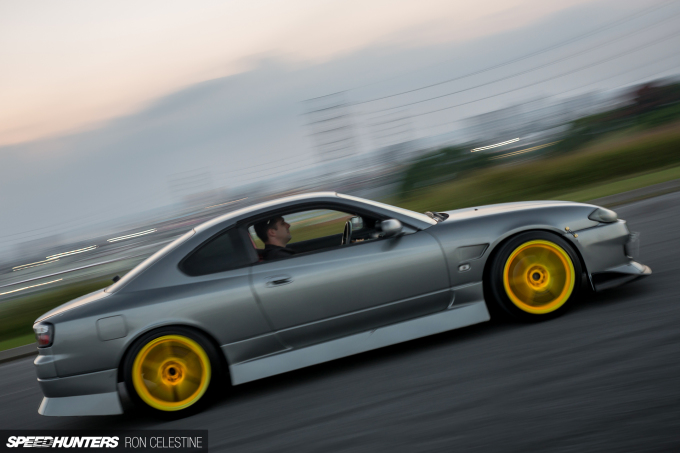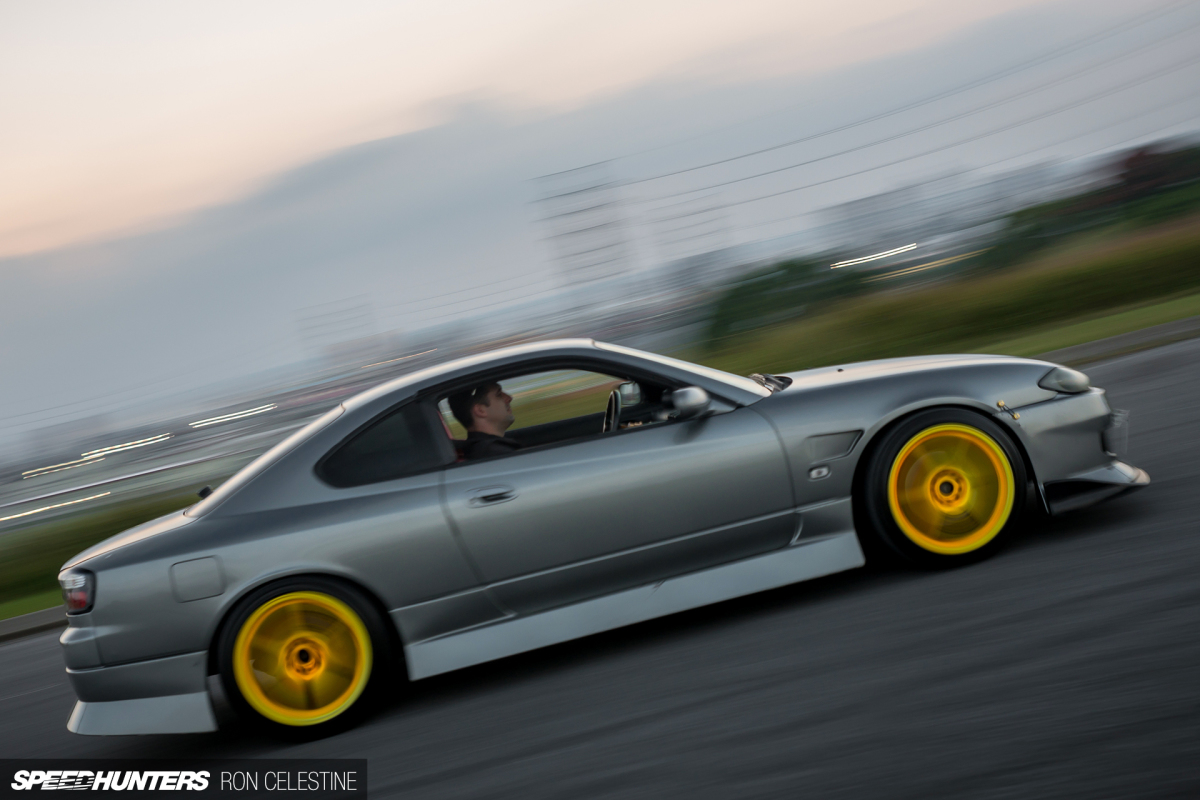 Tuned through a Haltech engine management system, Alex has around 400hp to play with, which is more than enough to keep the tires lit throughout second and third gear drifts. An ORC Super Single clutch and Nismo GT Pro 2-way LSD see that power is translated from the engine to the rear tires in an efficient manner.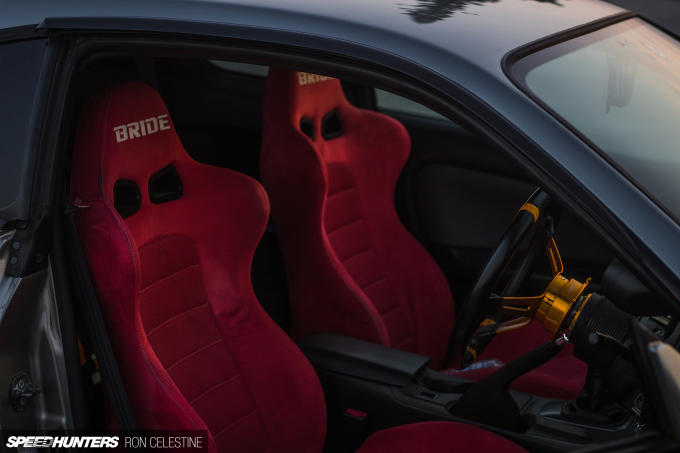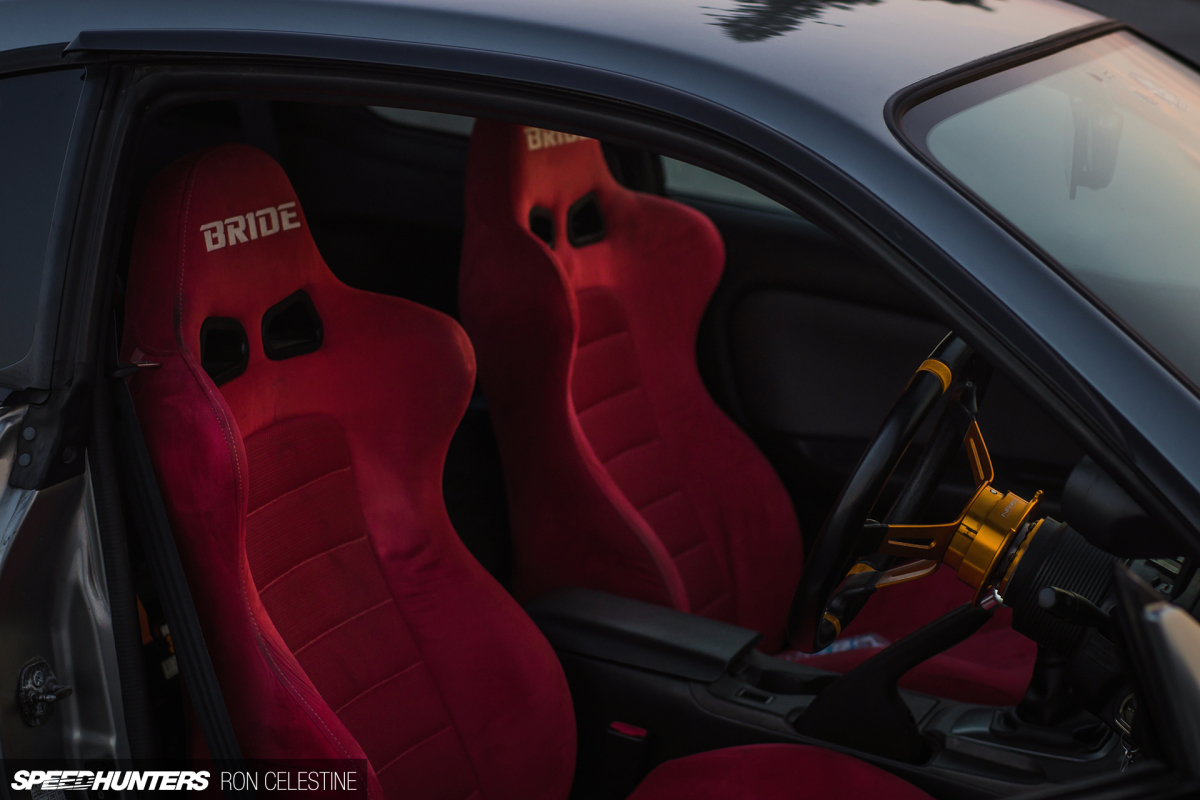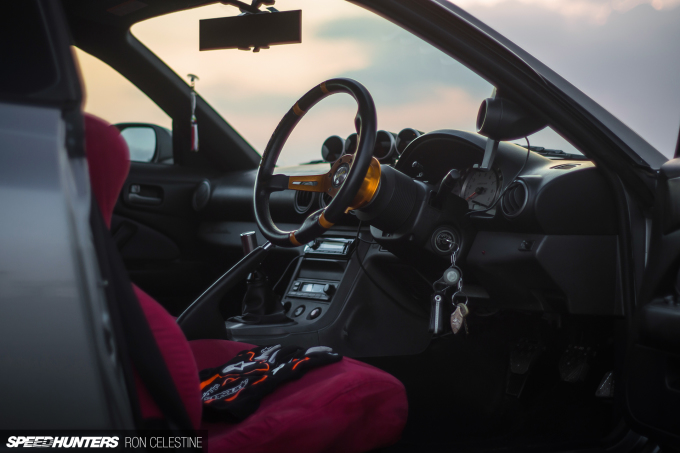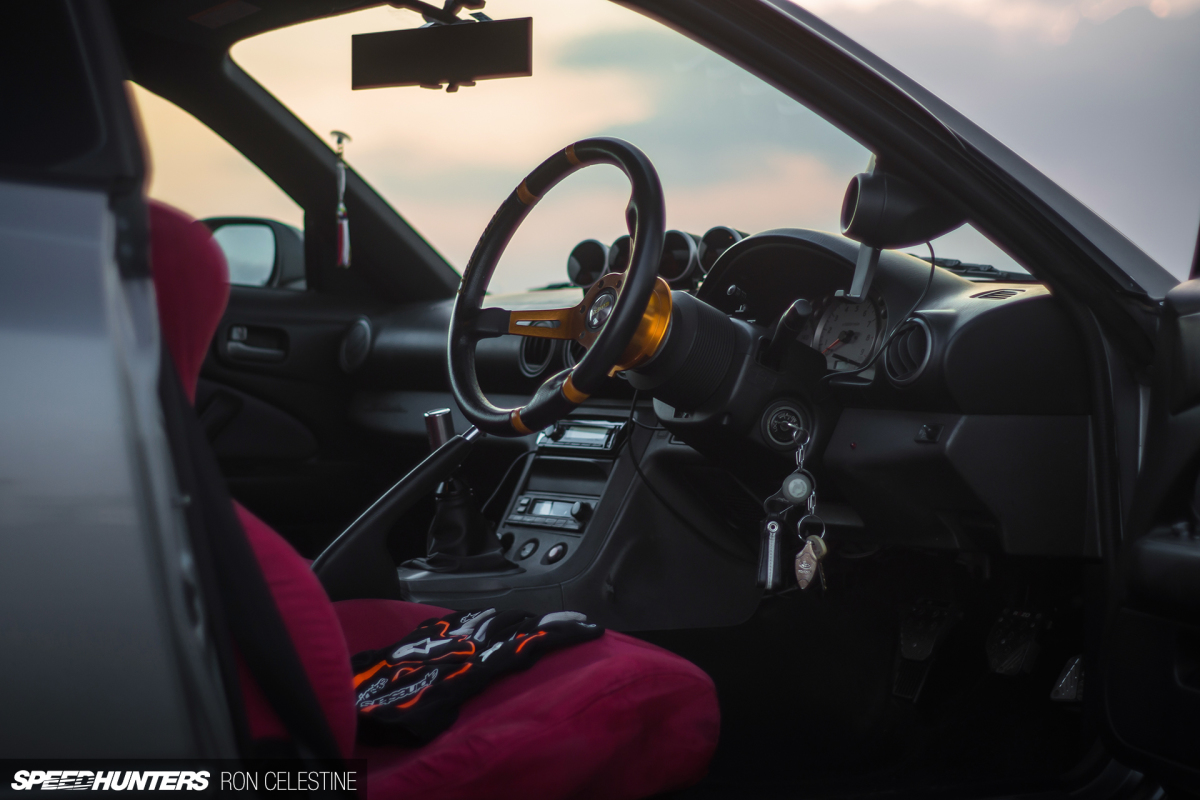 The interior is Alex's home away from home with all the creature comforts still intact. There's Bride recliner seats, Defi gauges, a Nismo shifter and MOMO steering wheel.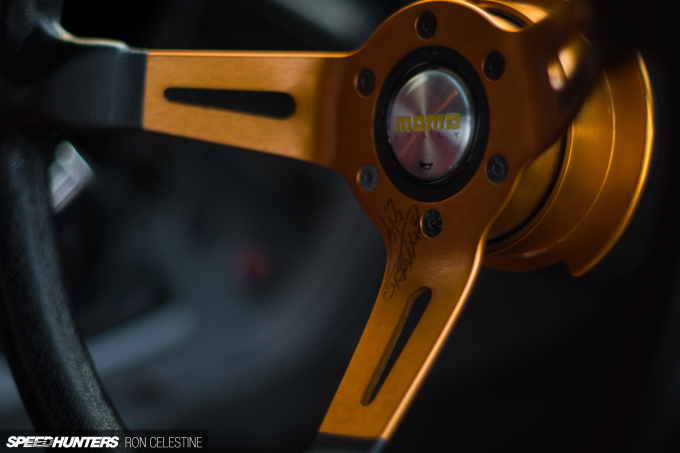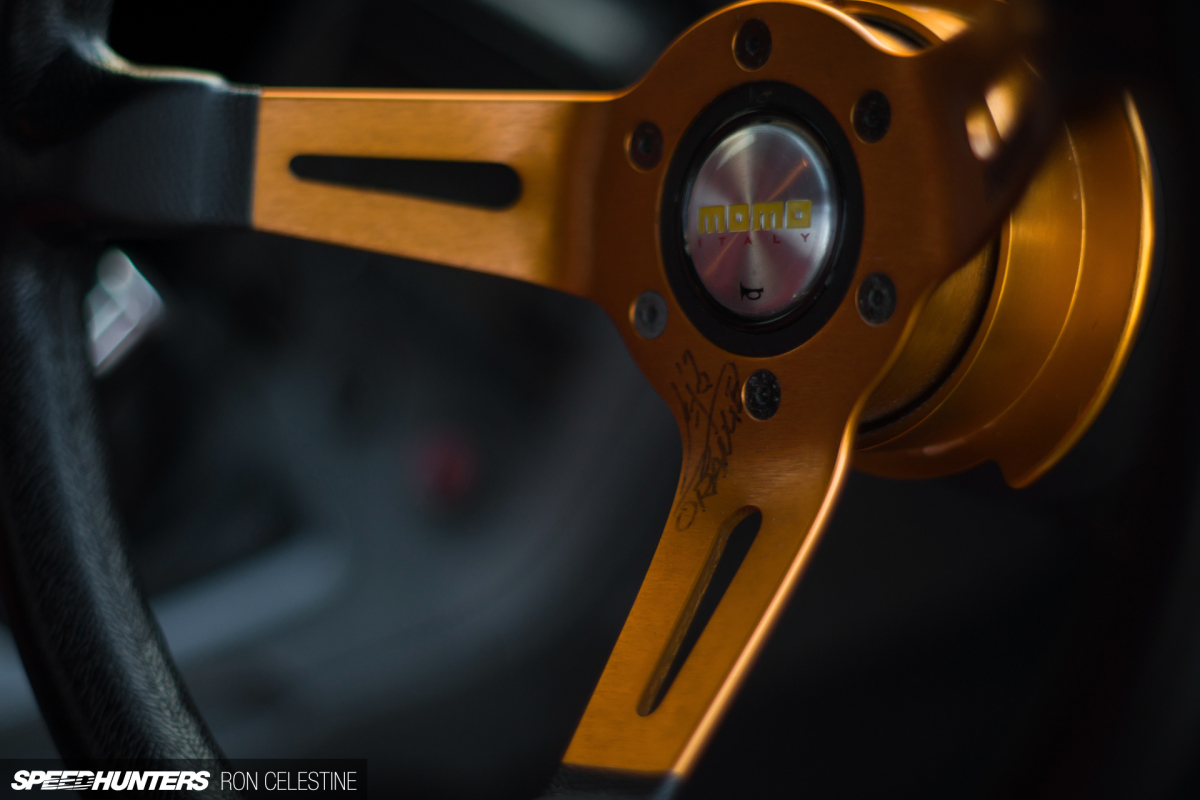 The wheel holds a special place in Alex's heart; it's been signed by none other than Nobushige Kumakubo, the lead driver of Team Orange and developer of Ebisu Circuit in Fukushima. Kumakubo signed the steering wheel after giving Alex one-on-one drifting pointers and driving his old Mark II around Ebisu.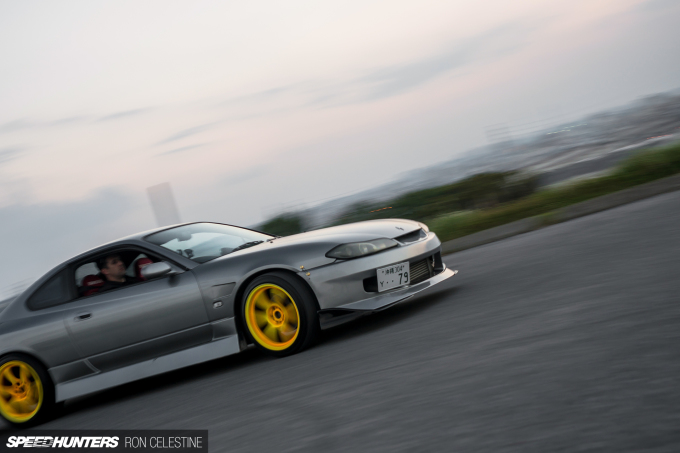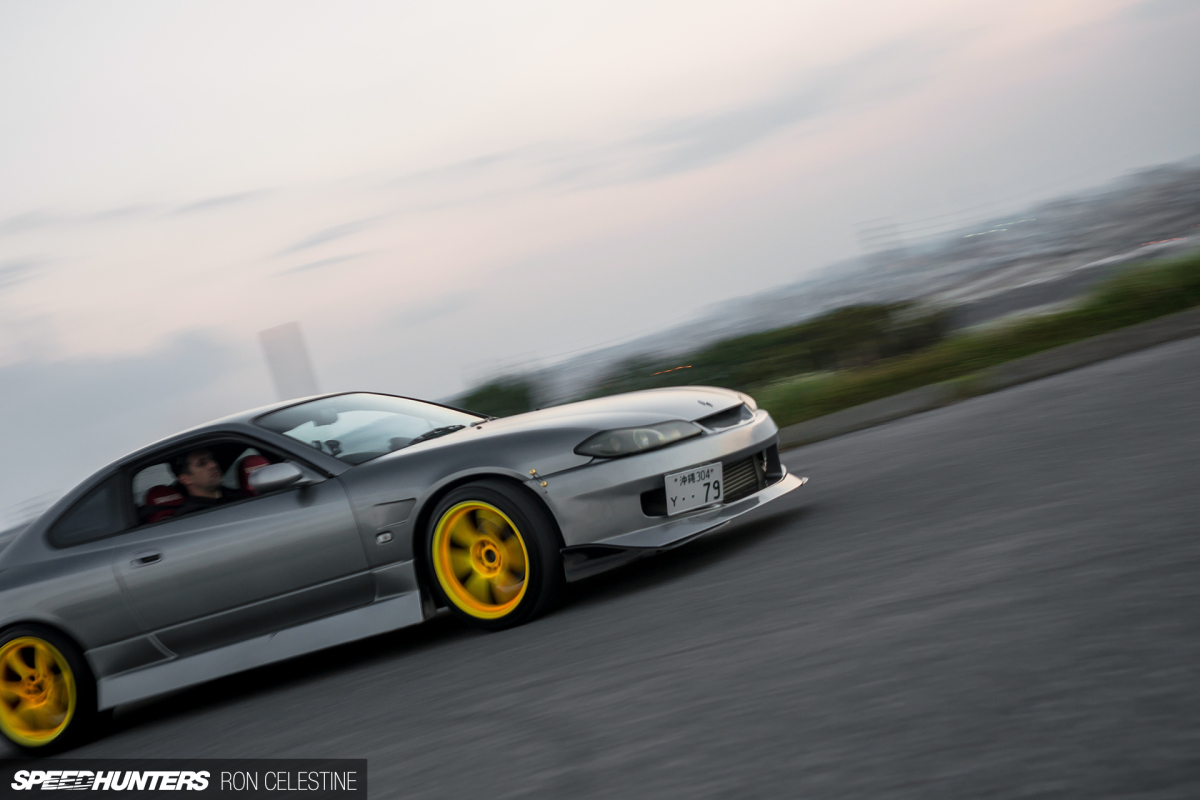 Though Alex still has a few things he'd like to fine tune, he is incredibly pleased with how the Silvia runs and can't wait to use it properly on a new track that's rumored to be opening in Okinawa soon.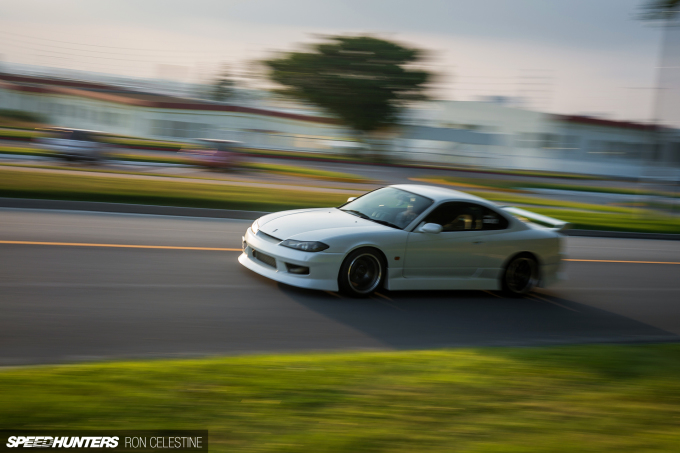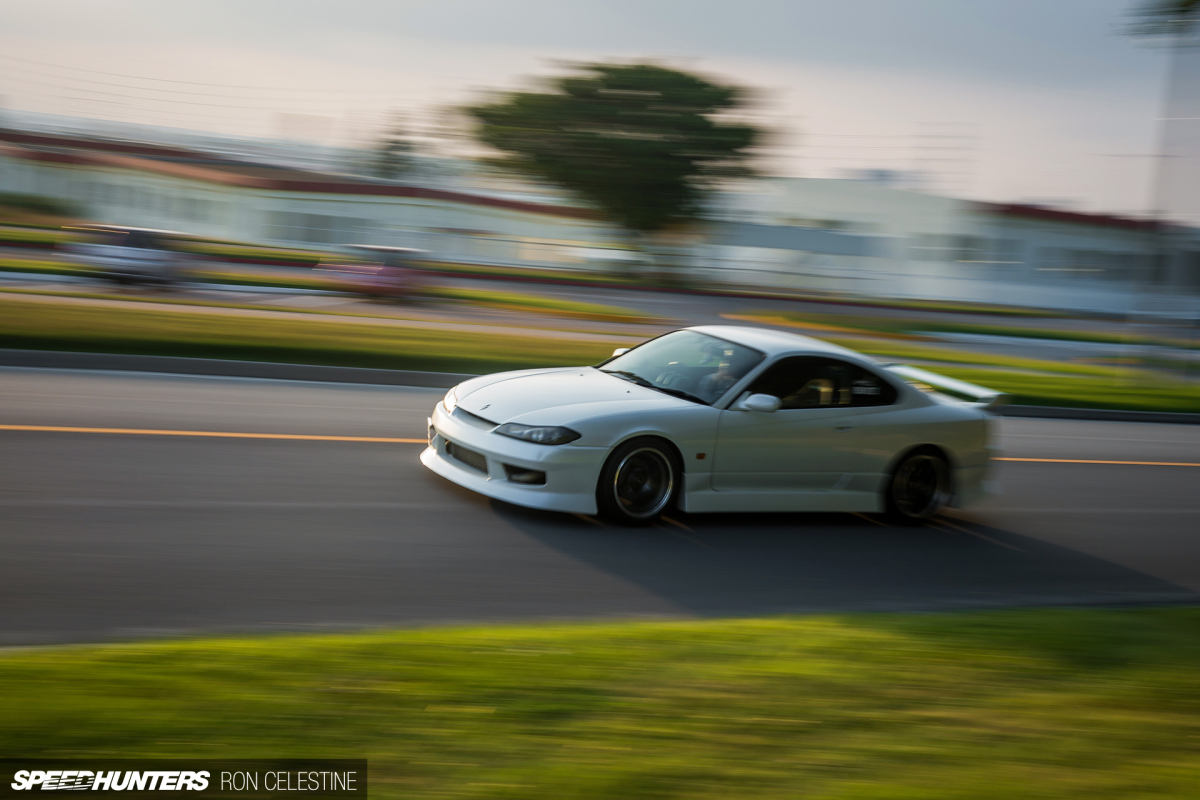 His wife Yurie also can't wait for the track to open…
The Wife Who Drifts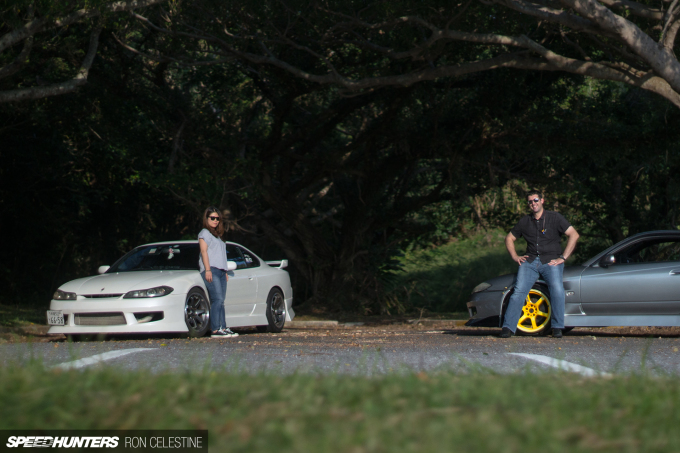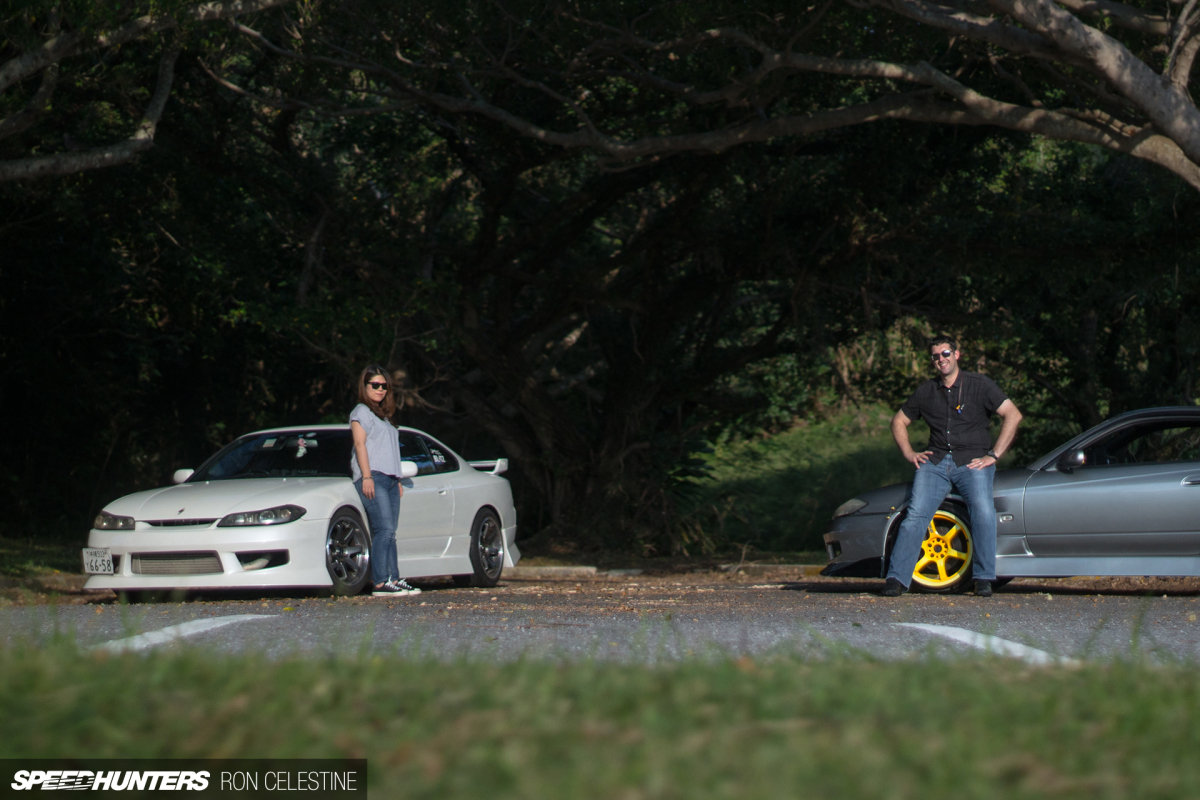 At the beginning of this post I mentioned that if you can find someone that shares, assists, or joins in with your passion, then you have truly found a special person. Well, if you couldn't guess by the cover image, Alex's special someone is Yurie.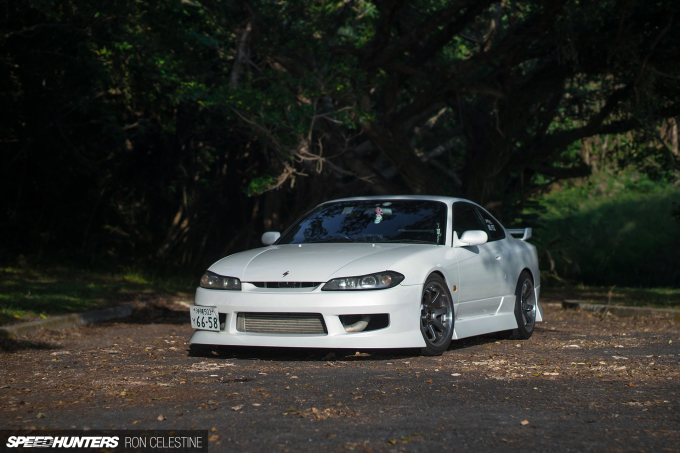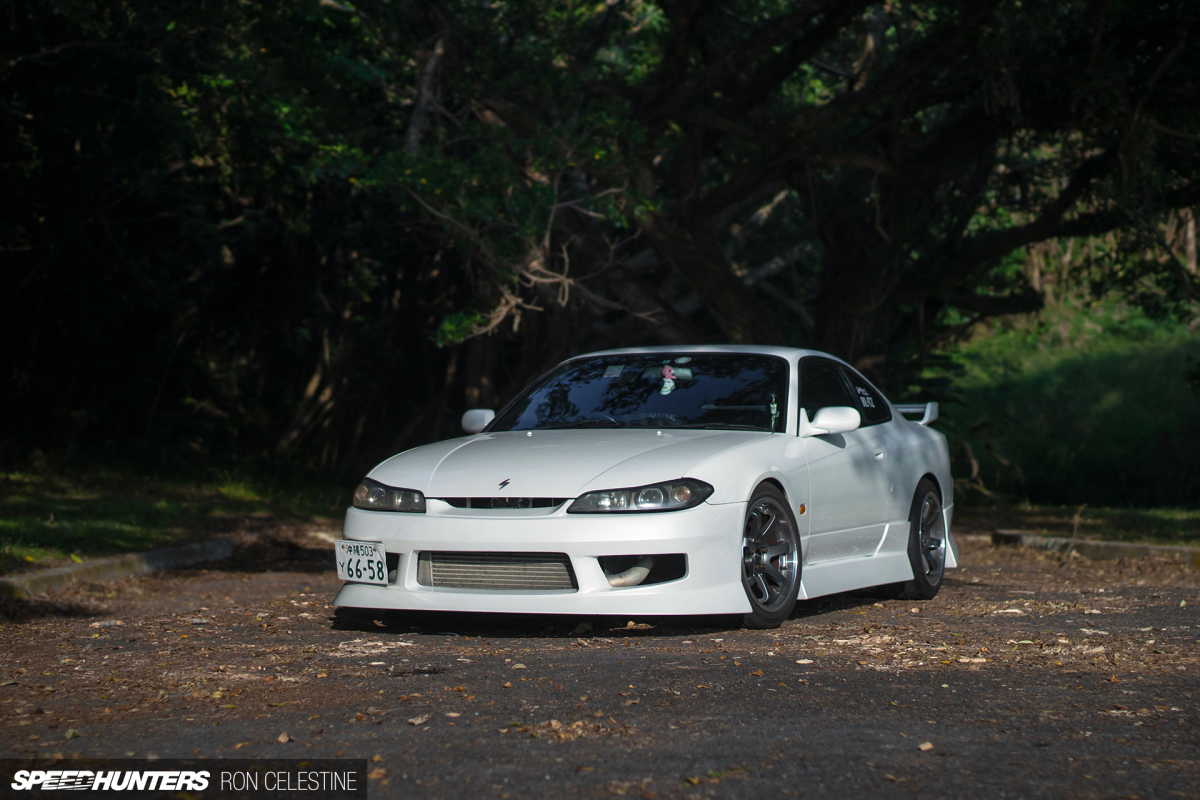 Like all petrolheads do (and I'm guilty of this too, as my girlfriend now knows more about cars than she probably ever wished) Alex wanted to share his passion for drifting with Yurie.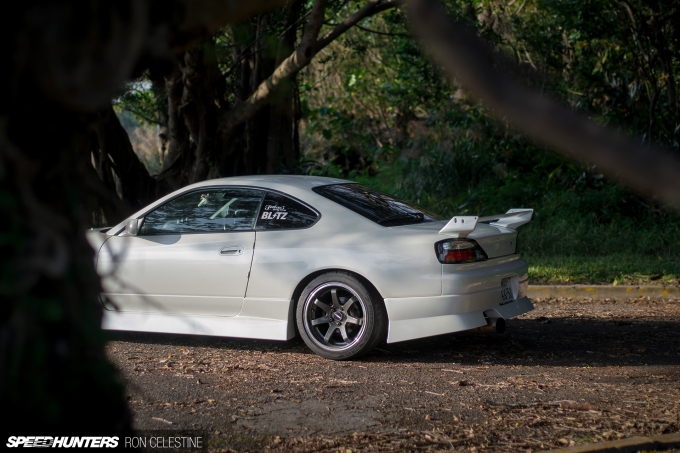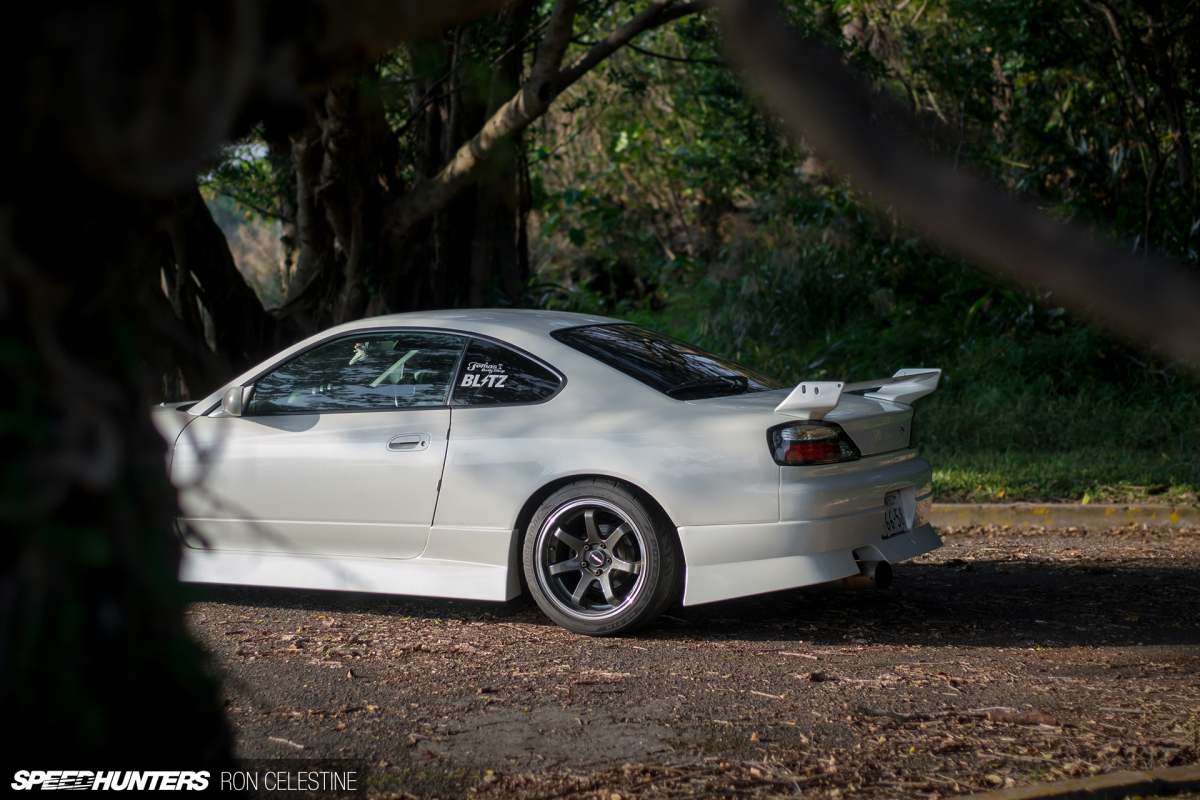 To his surprise, she immediately thought drifting was fun and rather exciting. The way the car felt when sliding wasn't terrifying, but rather mesmerizing. She had to try it for herself.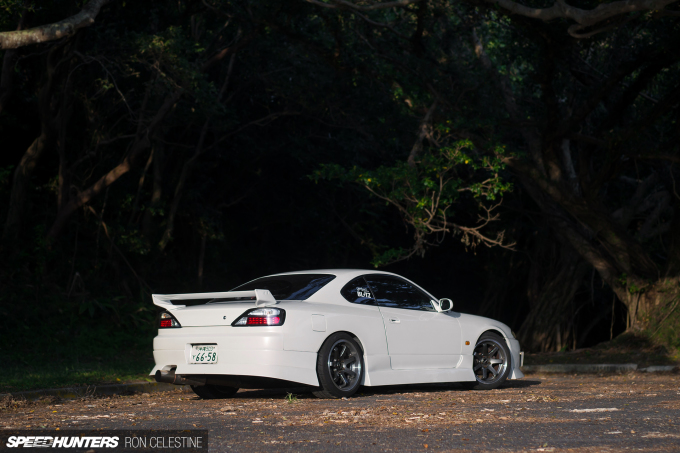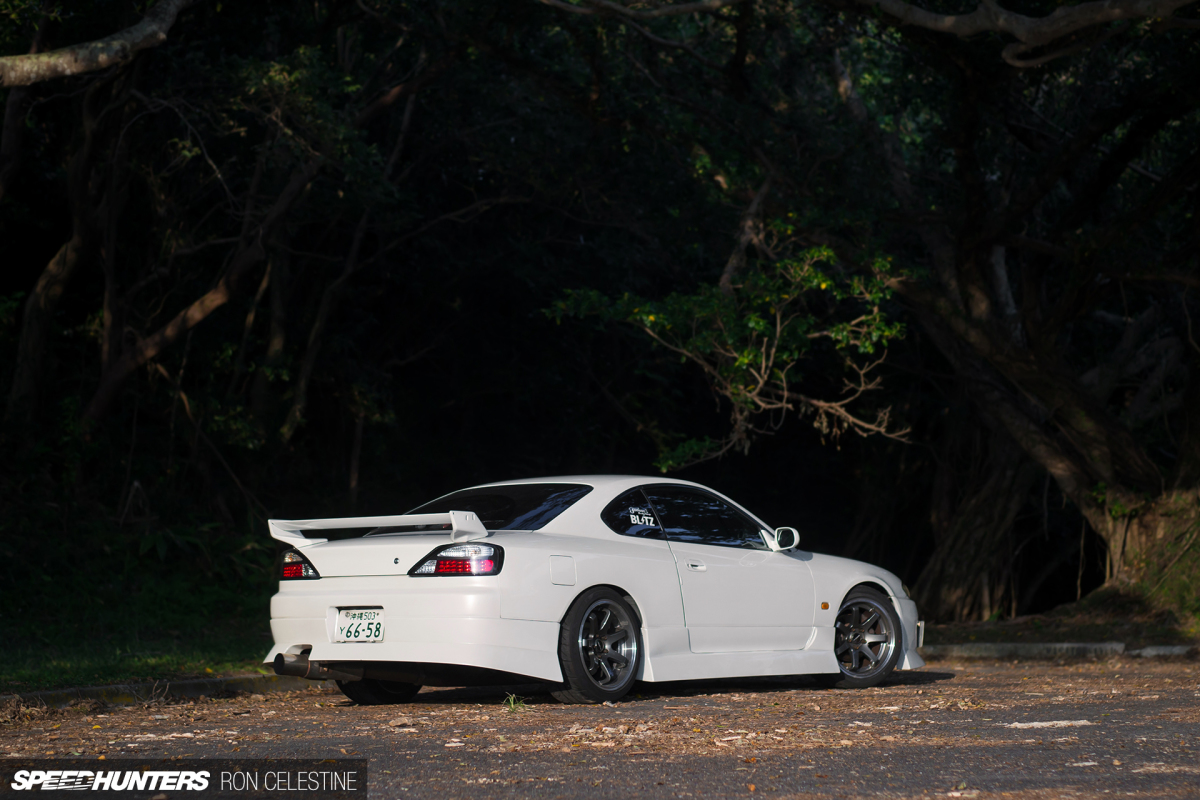 After practicing a few times in Alex's car, Yurei was completely hooked. So hooked in fact that seven years ago she bought her own S15.
Under Alex's guidance, Yurei started upgrading her S15, first making changes to the suspension.
Blitz ZZ-R coilovers provide a firm but compliant ride for Yurei, and the subtle lowering when matched with the URAS body kit, 17-inch Origin Labo DRF-SR7 wheels, and Blitz rear wing does wonders for the exterior appeal of the S15. Like Alex's car, there are also adjustable arms and knuckles in the mix.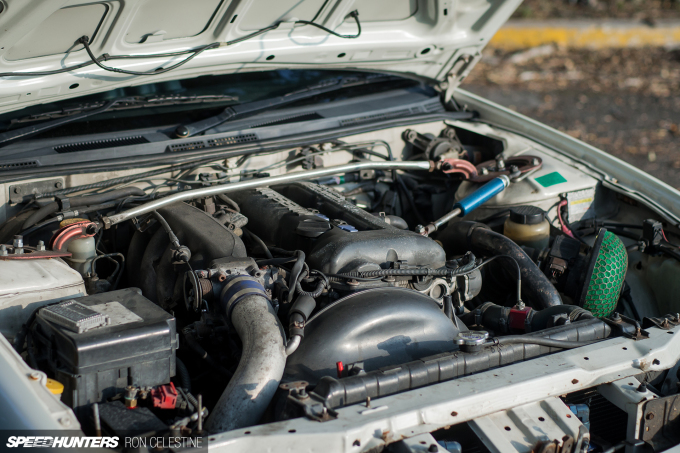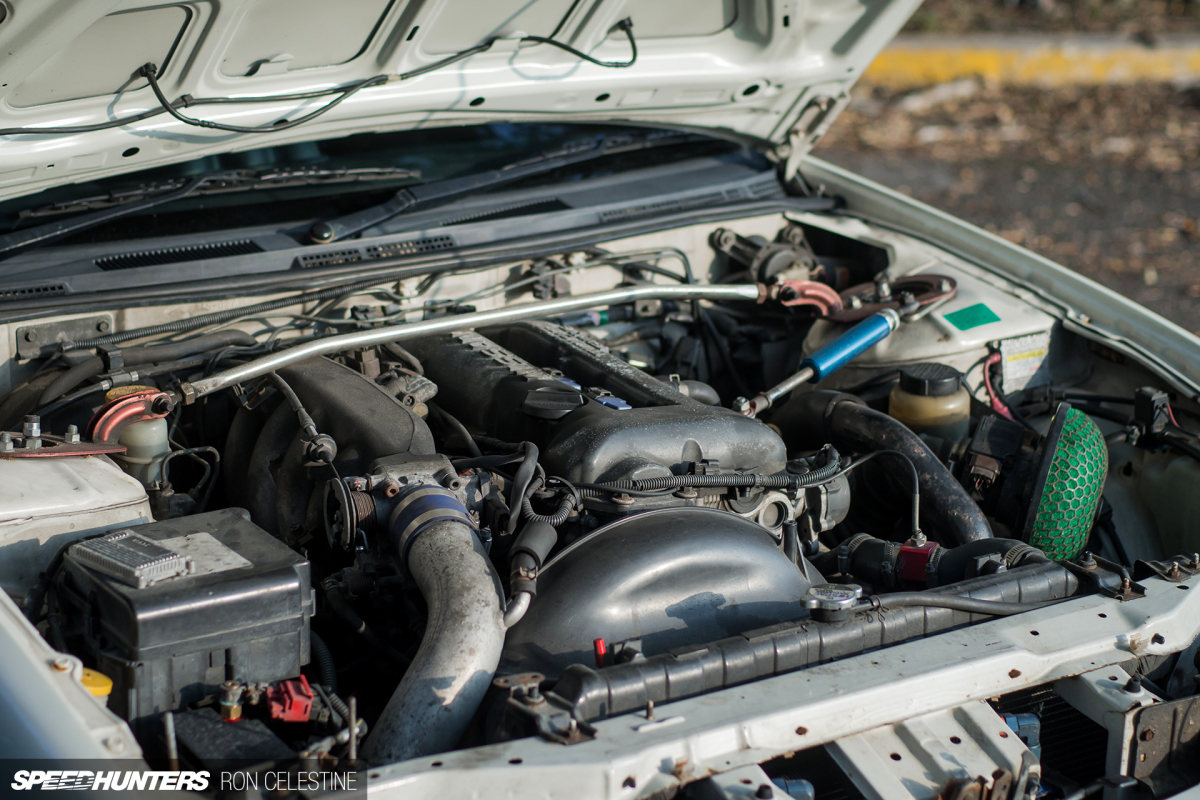 The SR20DET under the hood of Yurei's S15 isn't as potent the engine in Alex's S15, but thanks to Splitfire coils, a rebuilt turbo, and oil cooler, it's a reliable package. Yurei has also gone with an ORC Super Single clutch and Nismo GT Pro 2-way LSD.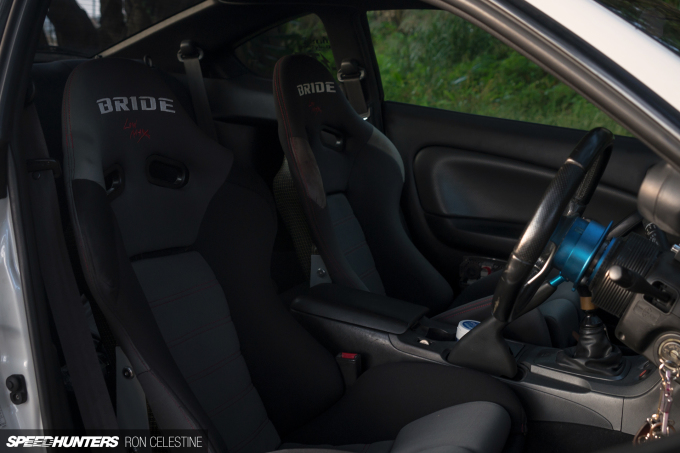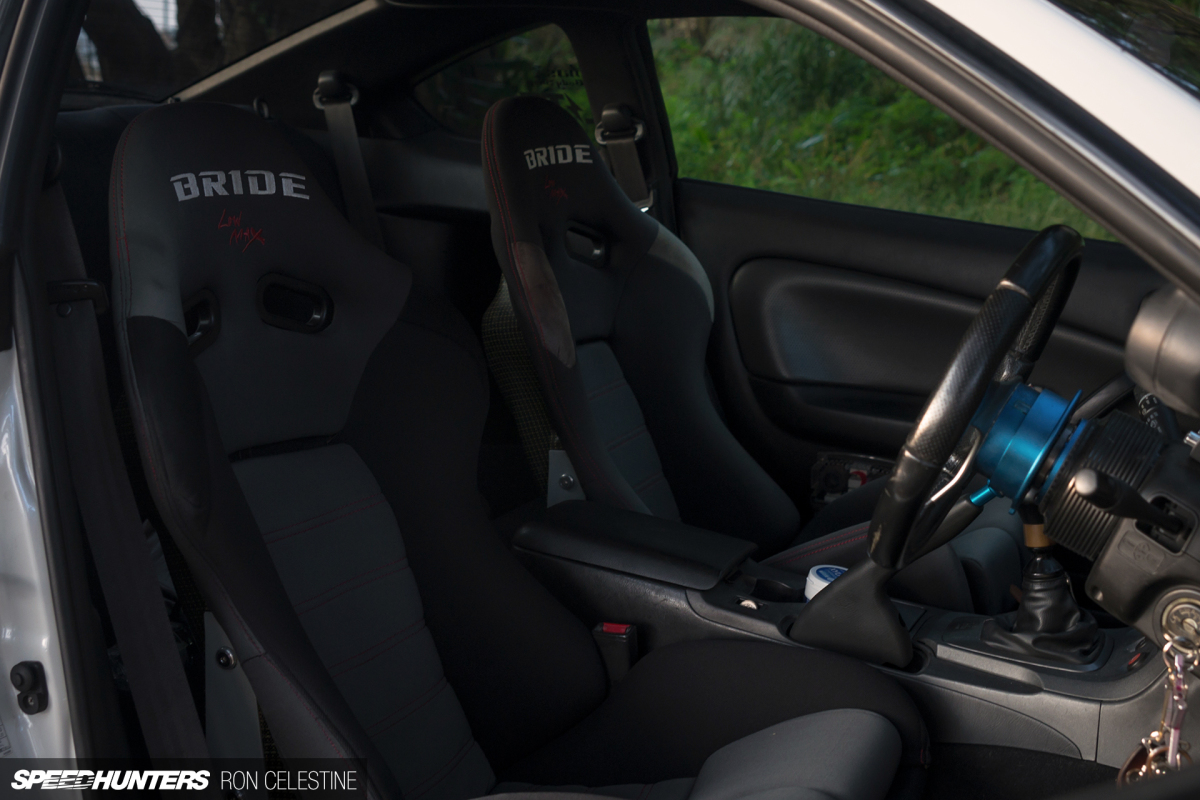 Inside, there's a matching pair of carbon/Kevlar Bride seats, Defi gauges, a MOMO steering wheel, and custom shift knob made by a friend.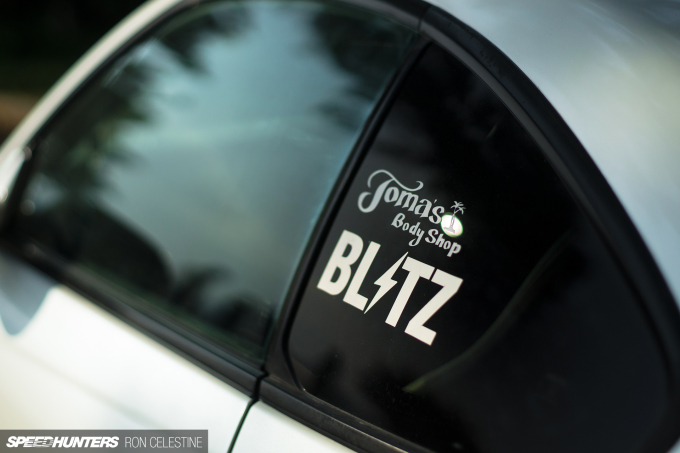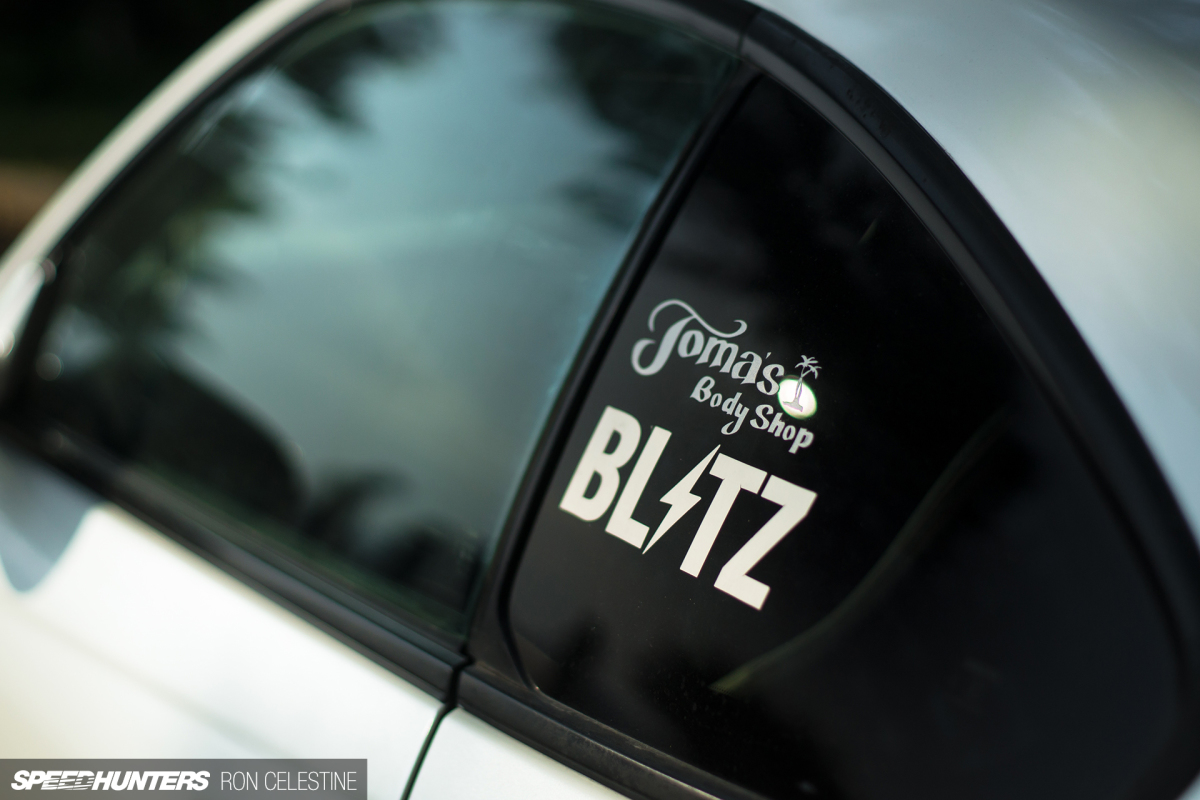 Now that Alex's passion has been passed on to Yurei, she has the necessary tools to improve her skills, pursue her passion, and enjoy the sport as much as possible. Alex even acts as Yurie's personal pit crew when she participates in local drift events, driving their truck filled to the brim with spare tires, fuel and tools.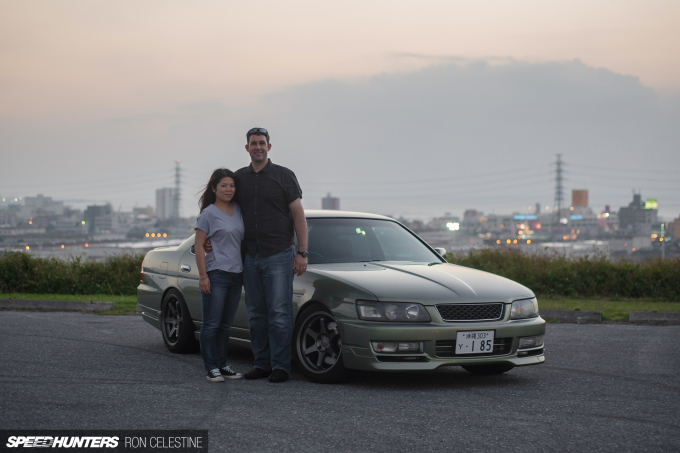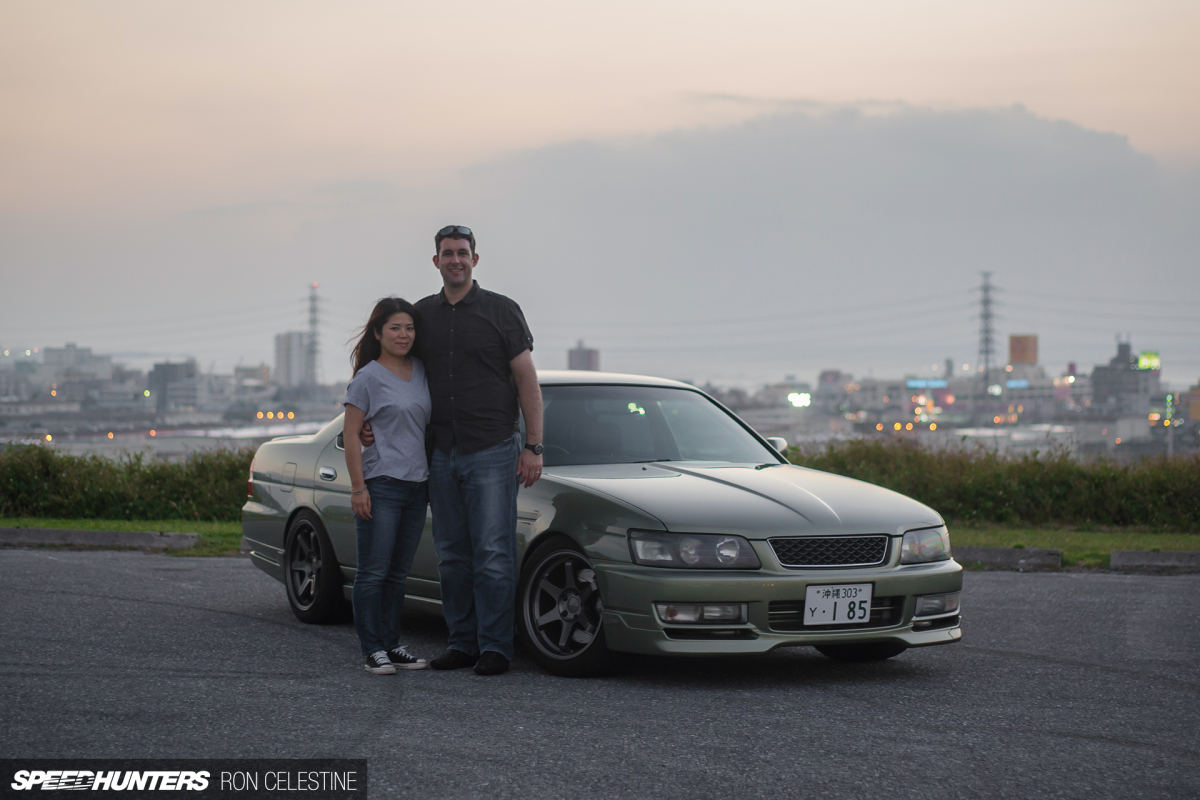 With news of new petrolhead on the way, the pair recently decided it didn't make sense to have two S15s. That said, Yurei's Silvia will be leaving the family, but it doesn't mean the drifting will come to an end.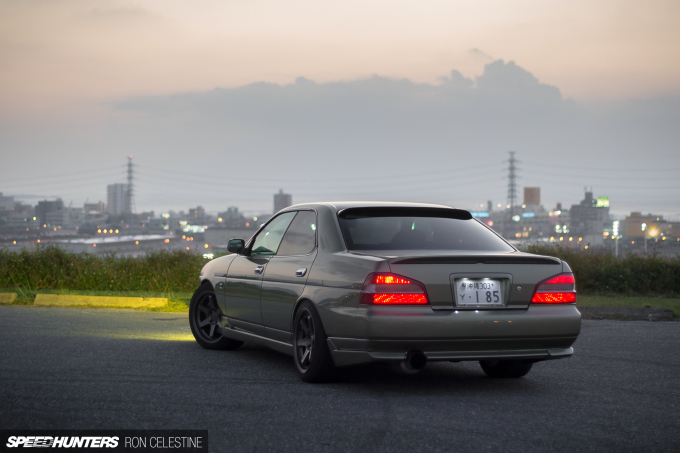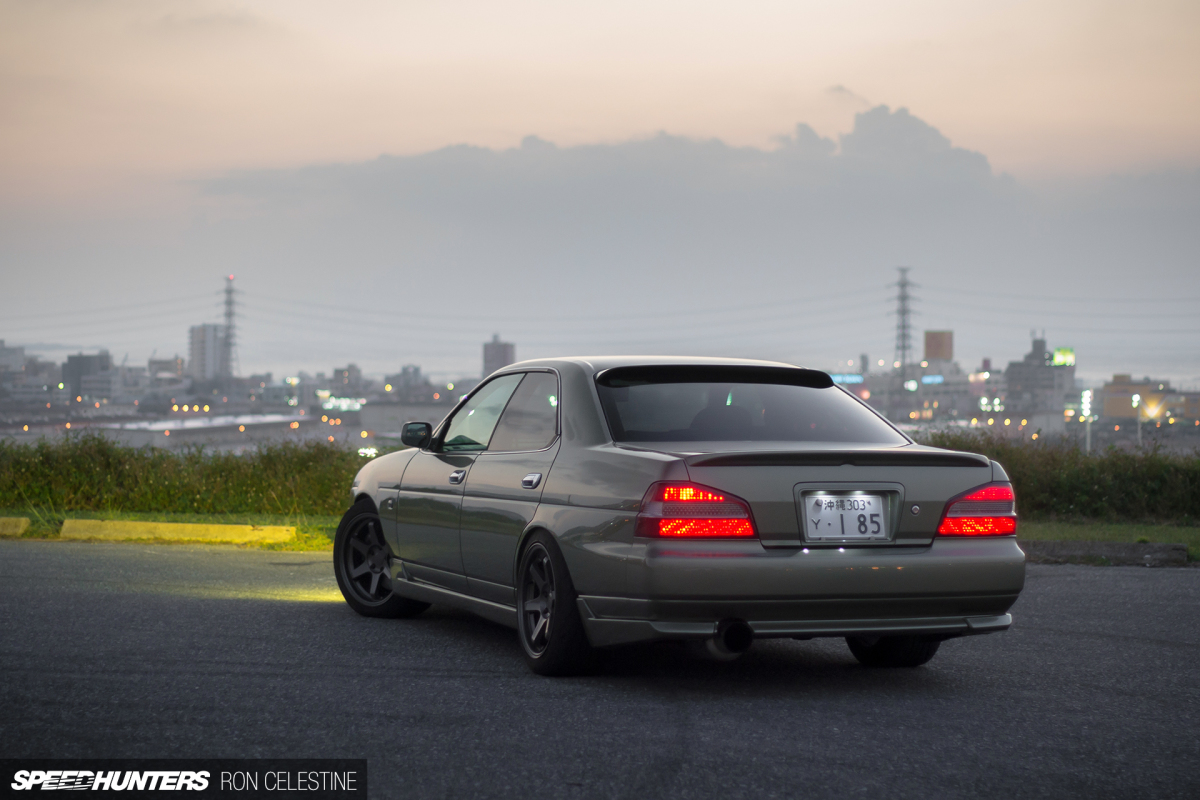 With a good friend returning to the States, Alex picked up his C35 Nissan Laurel which has an R33 5-speed transmission mated to the RB25DET. Alex will drift this car, and Yurei will take his old S15.
What more proof do you need that having similar passions will form great relationships? Check out this video of Alex and Yurie doing what they love to do together.
Ron Celestine
Instagram: celestinephotography
The Cutting Room Floor