In Southern Alberta, Canada, fall felt like it arrived over night after a hot, dry and smoky summer. It seemed like there was only a few days to enjoy the beautiful colours before a snow storm decided to crash the party.
Lucky for me I was able to meet up with Ryan Lofgren at the perfect time to do a photoshoot with his BNR32 Nissan Skyline GT-R.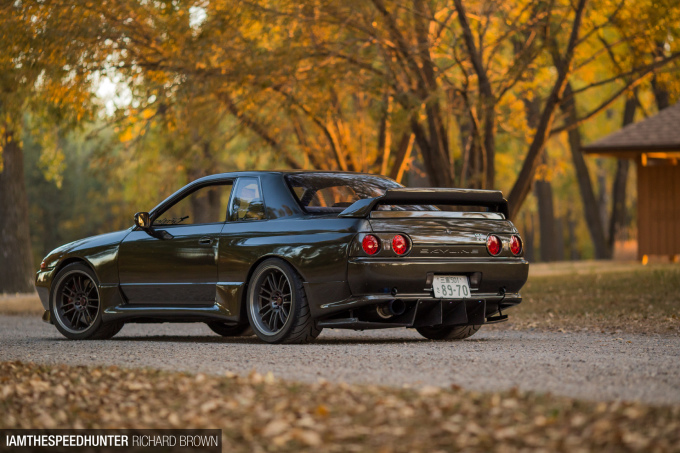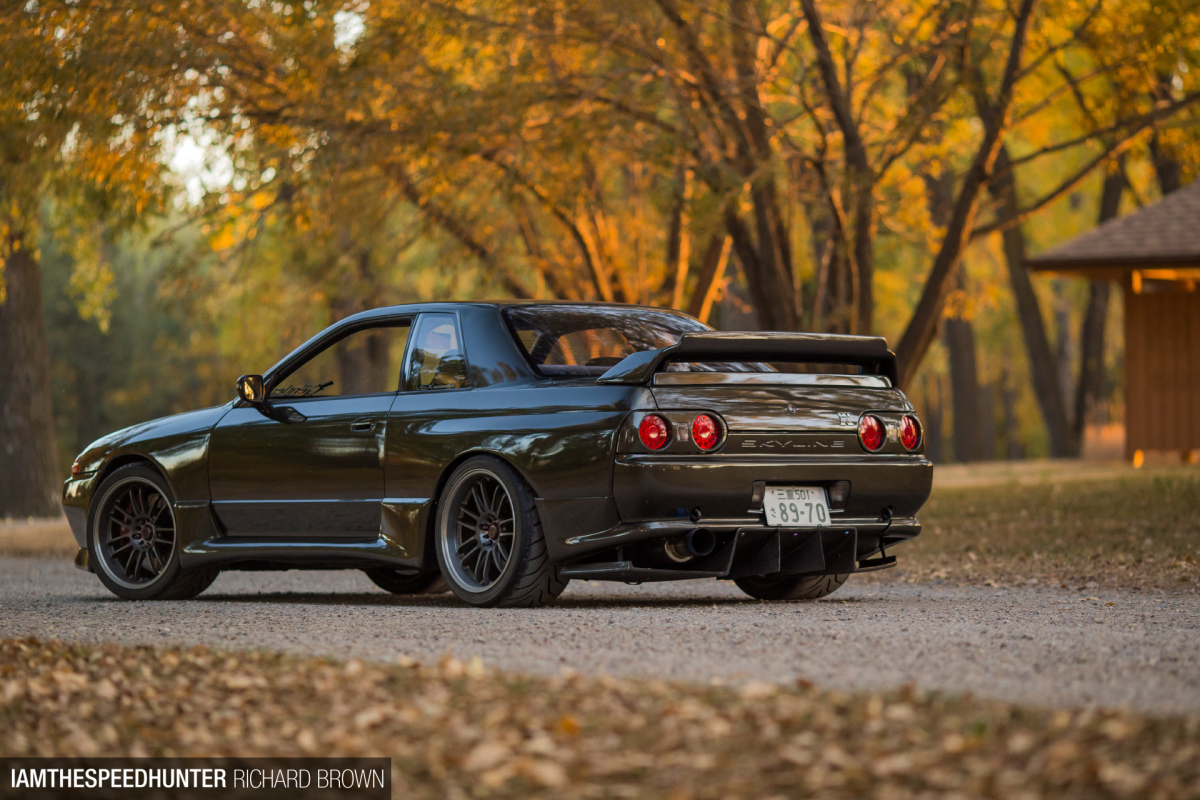 Winter appears to be just around the corner, often a sad thought for many car enthusiasts. While ice covered roads can be a lot of fun to drift about, for many it also means the end of the season for our fun summer cars.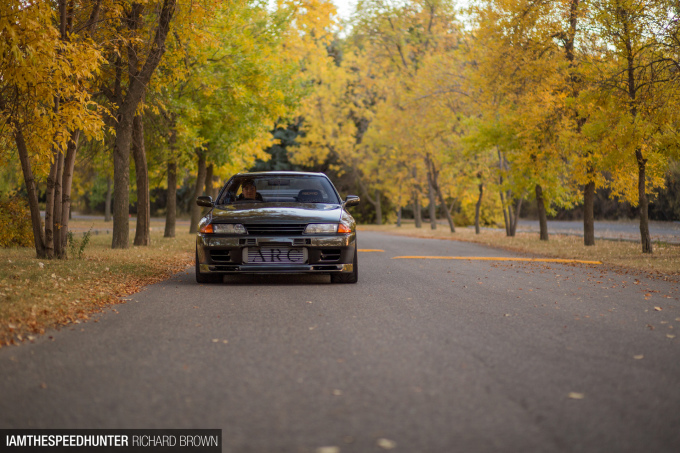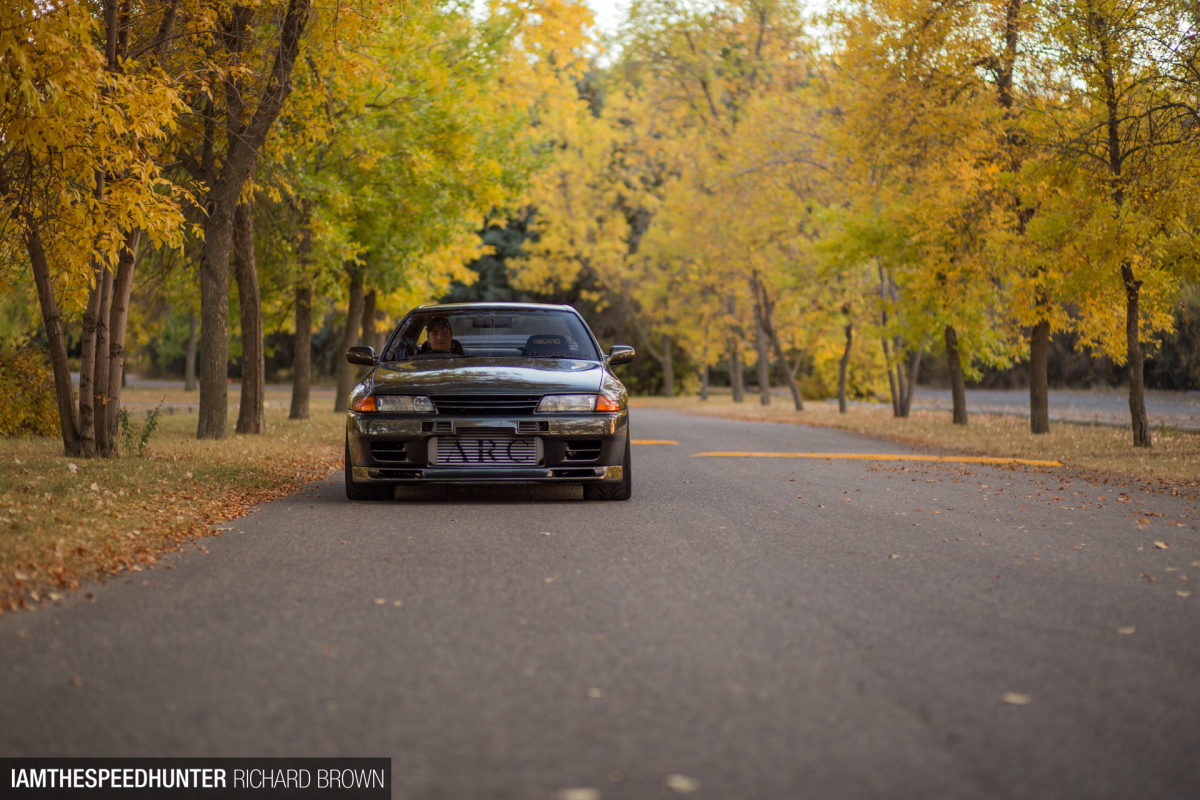 However, when a door closes a window opens. The long winter provides the perfect opportunity to buckle down on projects, producing some incredible cars. I'm always amazed by the quality of cars that somehow exist in the Great White North.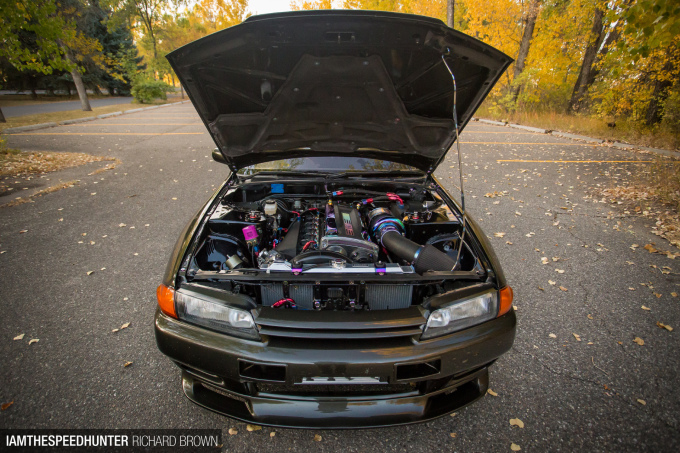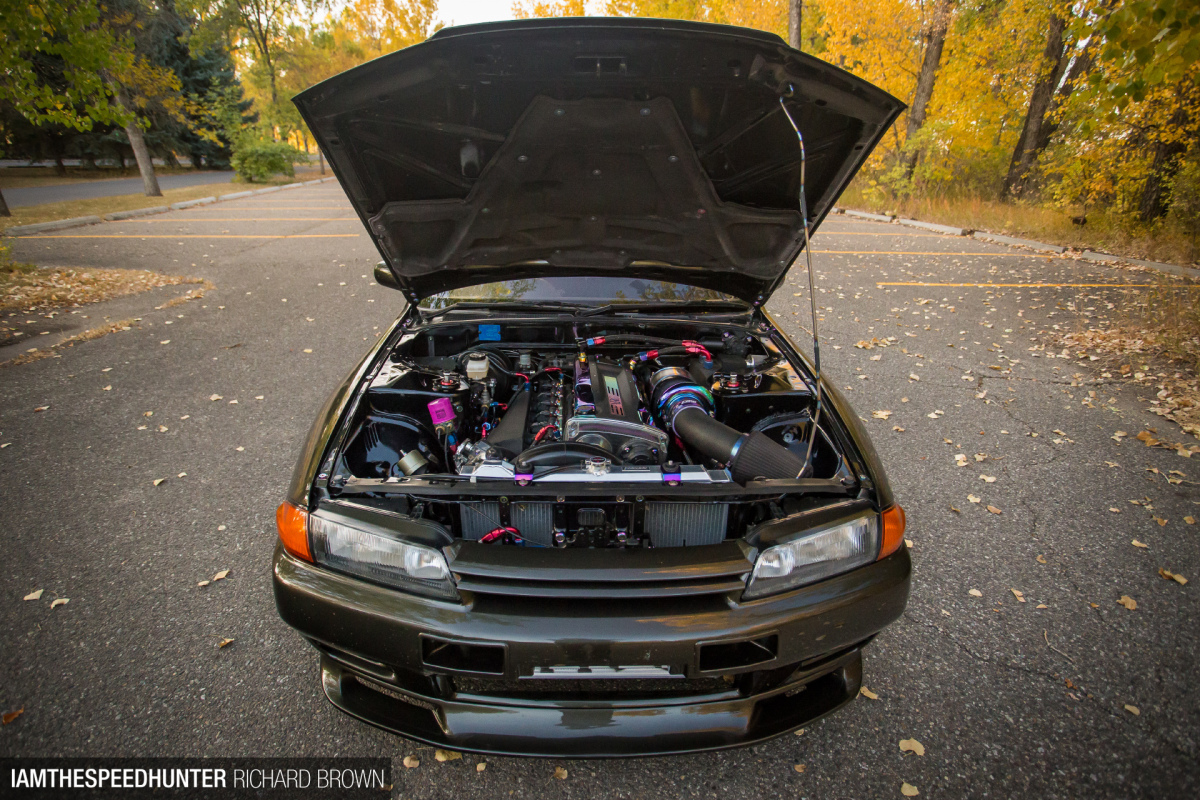 Ryan's GT-R is one of my favorite local builds, its engine bay being the standout feature for me. But more on that aspect in a moment.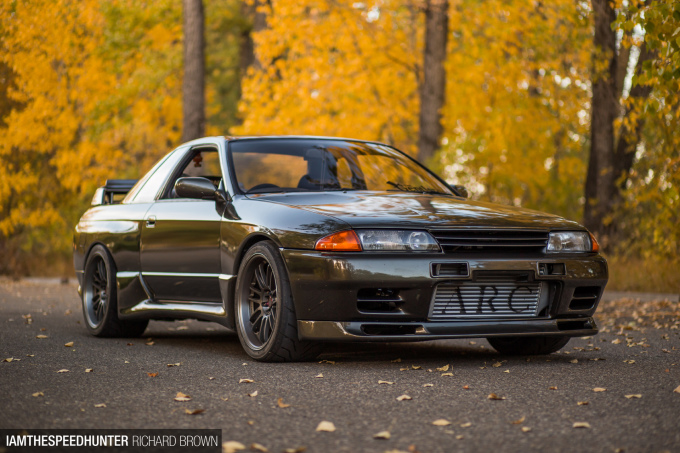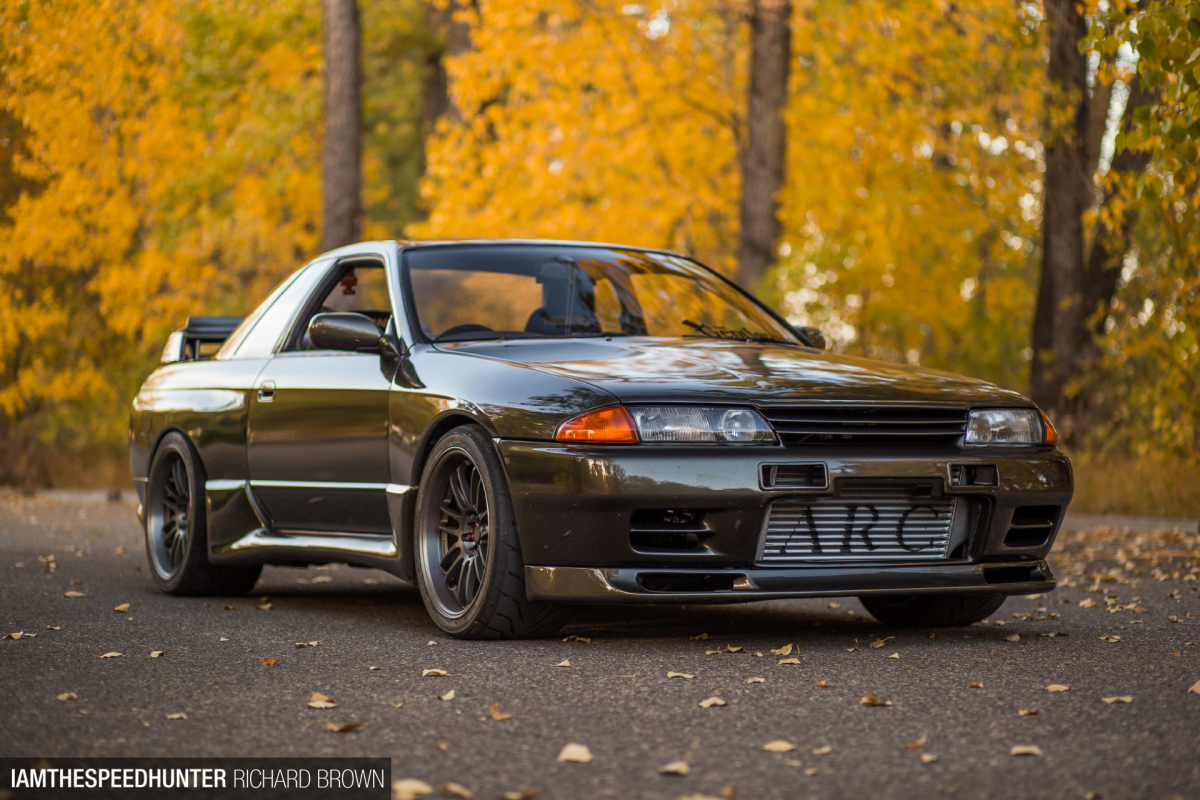 Ryan acquired this car as a rolling chassis after the previous owner had removed the blown RB26 and never finished the repair. Over the years Ryan has transformed this car into his own, which can be difficult on a such a popular platform.
The R32 GT-R, in my opinion, is one of the best-looking cars to come from a factory. Some modifications like a Fujimura front lip and GReddy Gracer side skirts were added to further emphasis the car's character.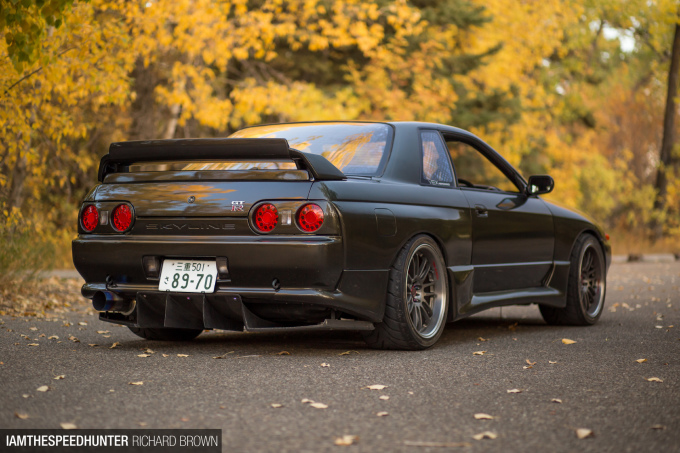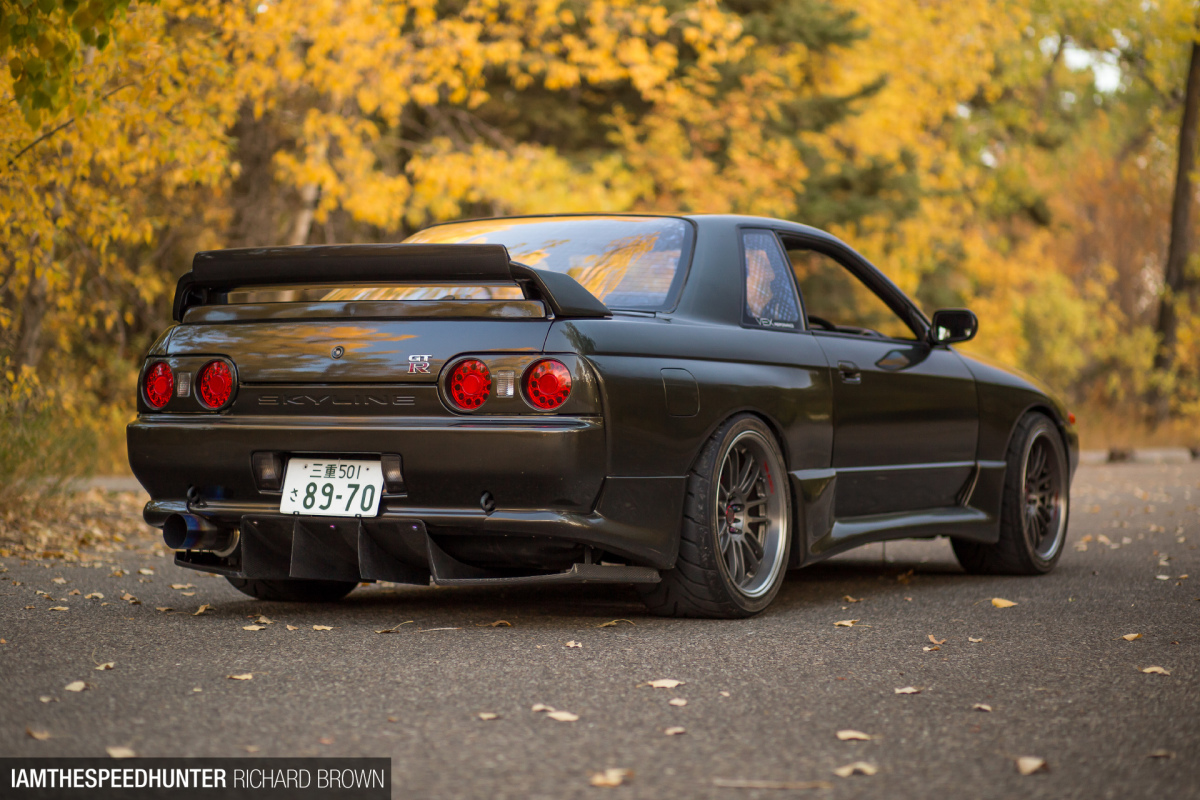 In the rear, GReddy Gracer rear spats, a Fujimura rocket (Gurney) flap for the spoiler and Imvee aero carbon diffuser complete the look. No, the Japanese plate is not road legal for Alberta roads – it was used in place of the boring generic Alberta plate. I made sure to bug Ryan to just buy a vanity plate!
No outfit would be complete without some proper shoes, and for this build RAYS Volk Racing RE30 Club Sport wheels were selected in an 18×11-inch fitment with 295-section Toyo R888 on all four corners. Stopping a destructive monster like Godzilla can be difficult, so a Brembo big brake kit was also installed.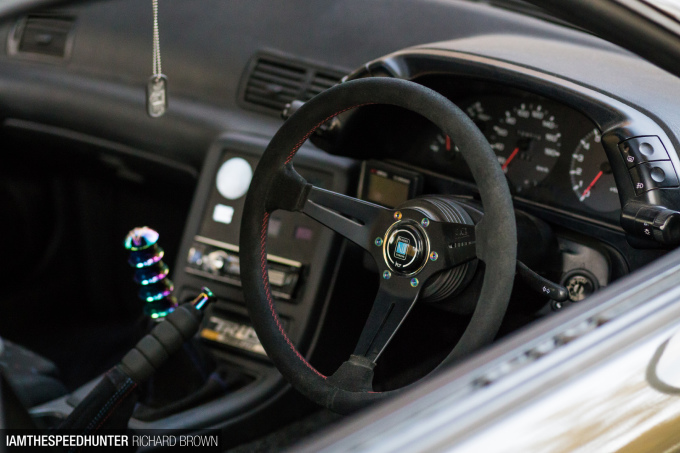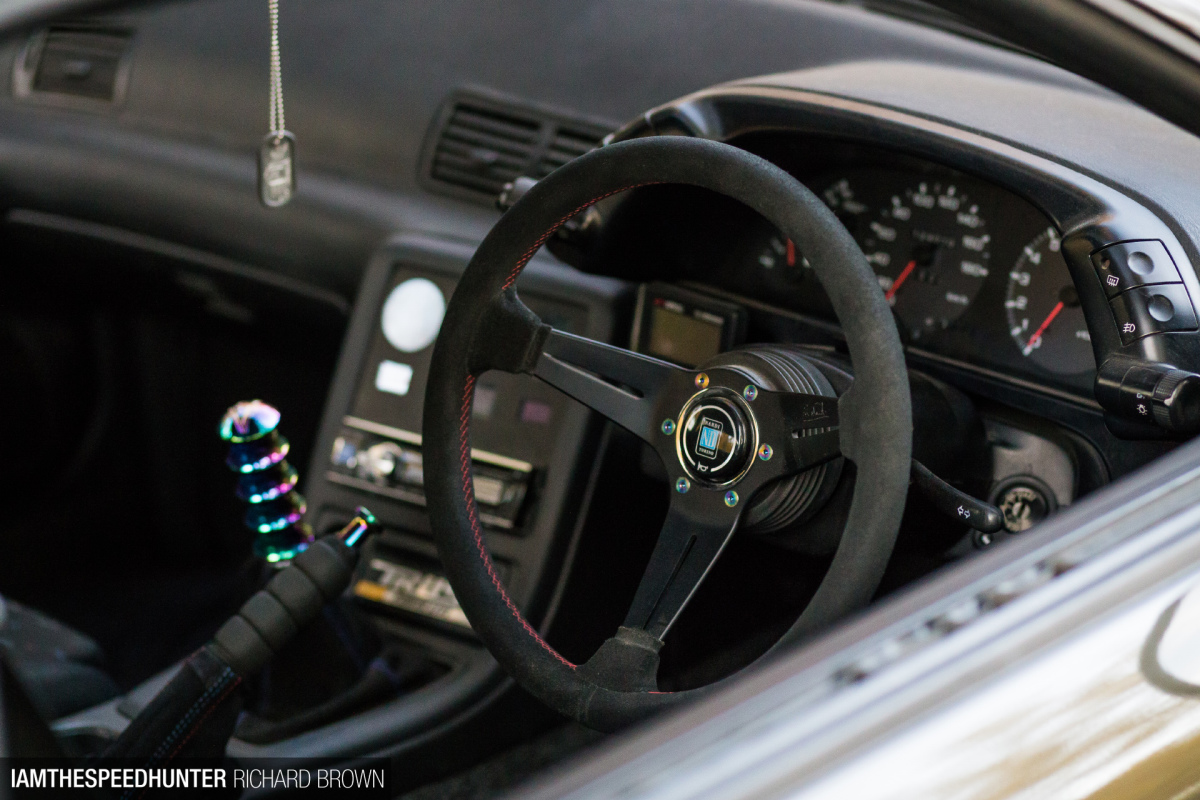 The interior has been left clean, comfortable and functional. A few upgrades have been made, such as the Recaro SR3 'Confetti' seats, Likewise neochrome shift knob and Nardi suede steering wheel. The upgrades do offer a subtle hint on what is lurking under the hood.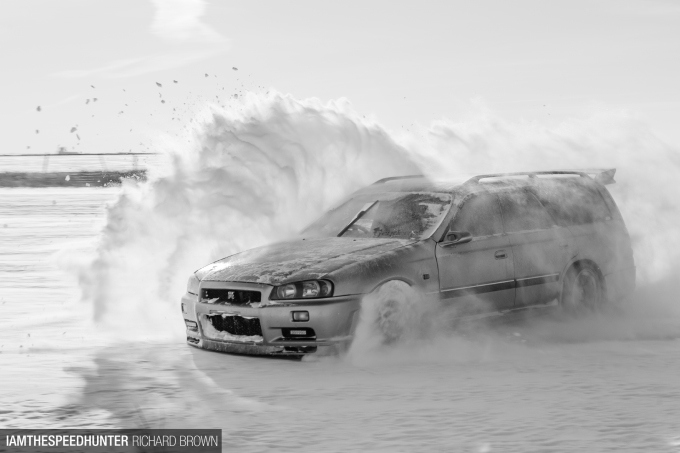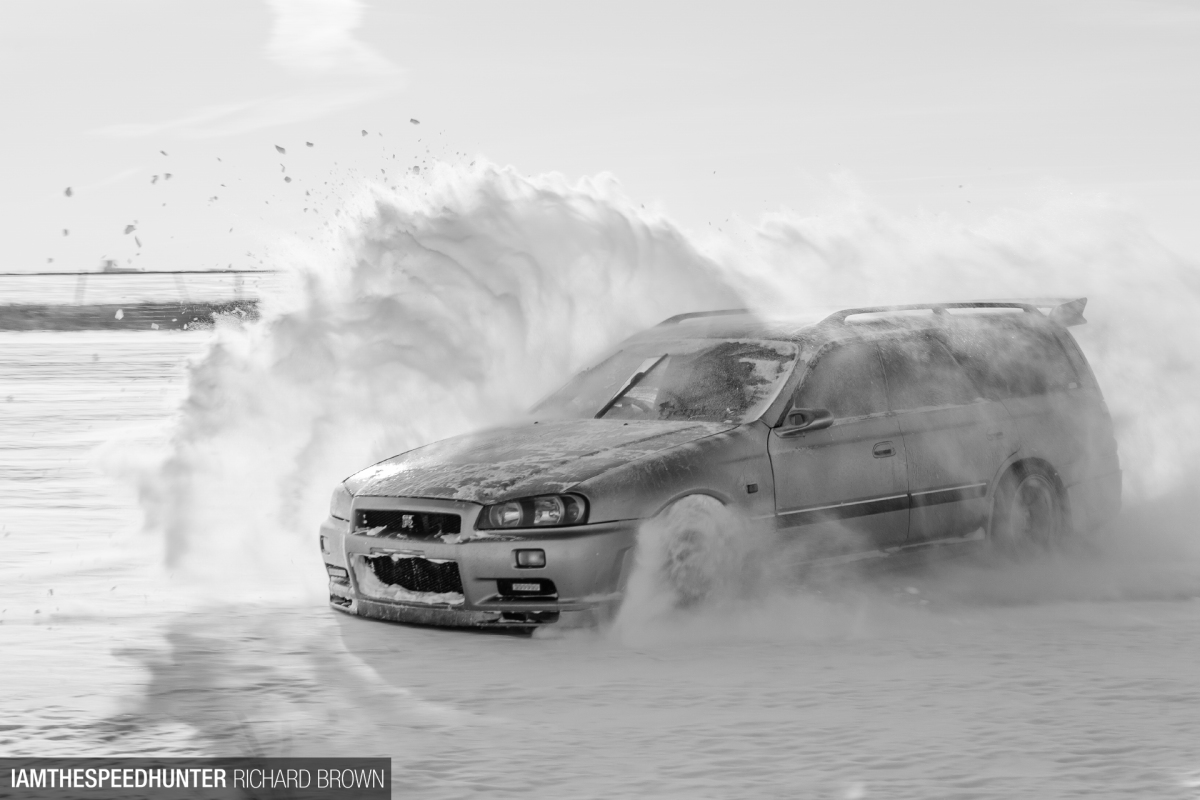 I should mention that Ryan is one of the biggest Nissan enthusiasts around. In addition to the GT-R, he also owns a Stagea with R34 GT-R front clip, an R32 sedan for drift duty, as well as a newly-acquired S13 Silvia which will be built up as a secondary drift car.
The GT-R is predictably still Nissan powered, so no worries about a sinful LS V8 swap here.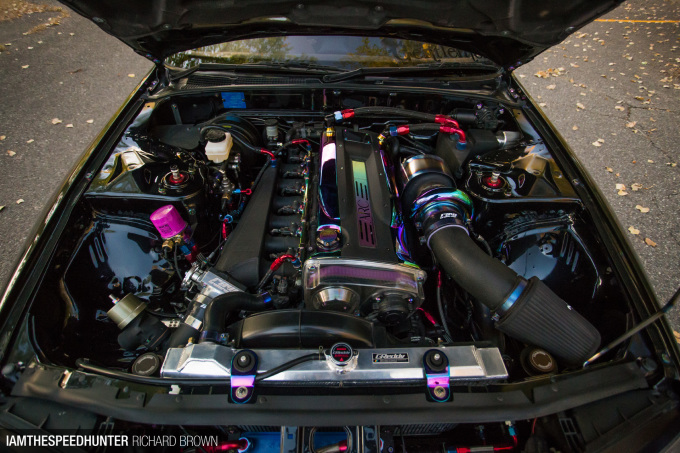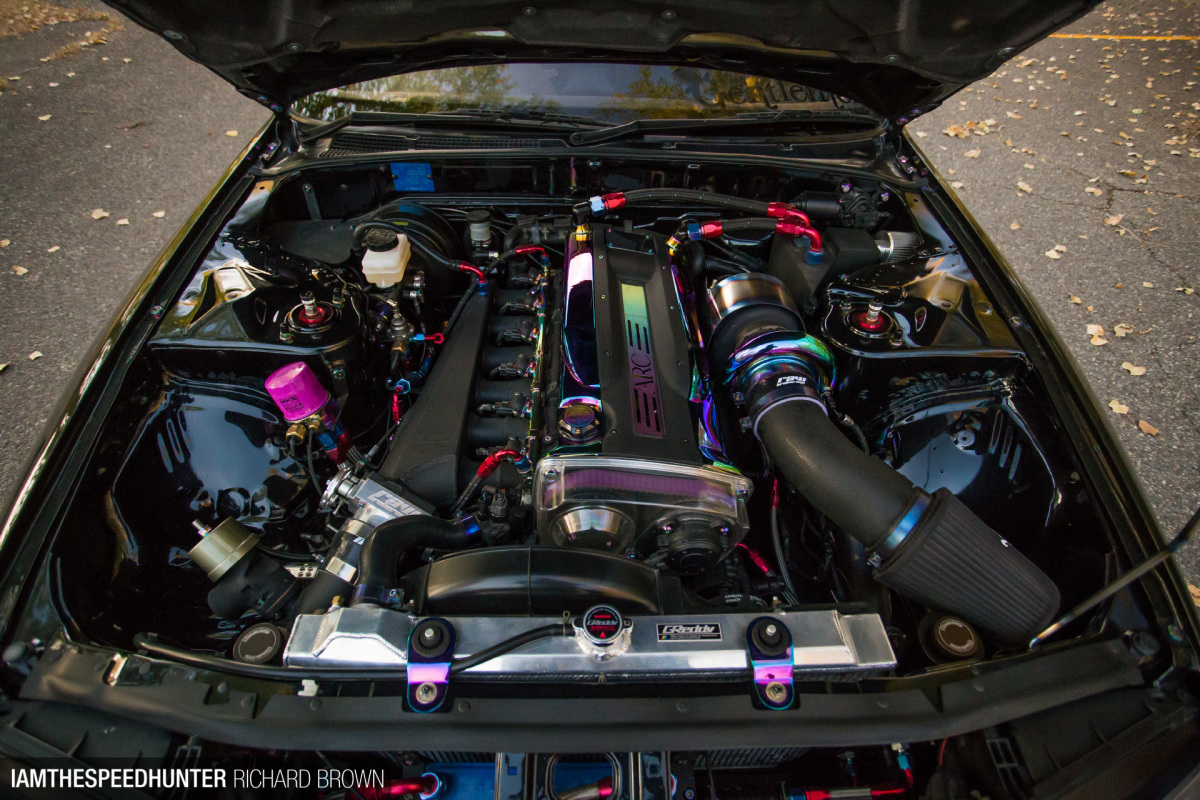 Since the car was acquired with the RB26DETT removed, it left Ryan with a blank canvas to build his car. An RB25DET now makes its home in the GT-R's engine bay. The purists may cringe, but the reason behind the swap is a future plan of a RB30 which will make use of the RB25 head. The car has also been rear-wheel drive converted for personal driving preference.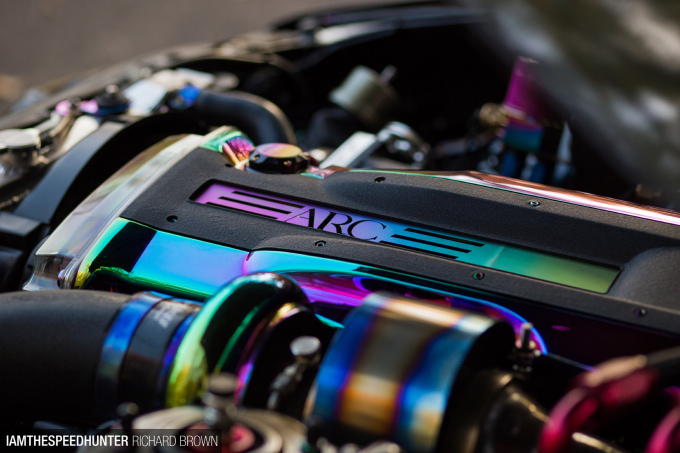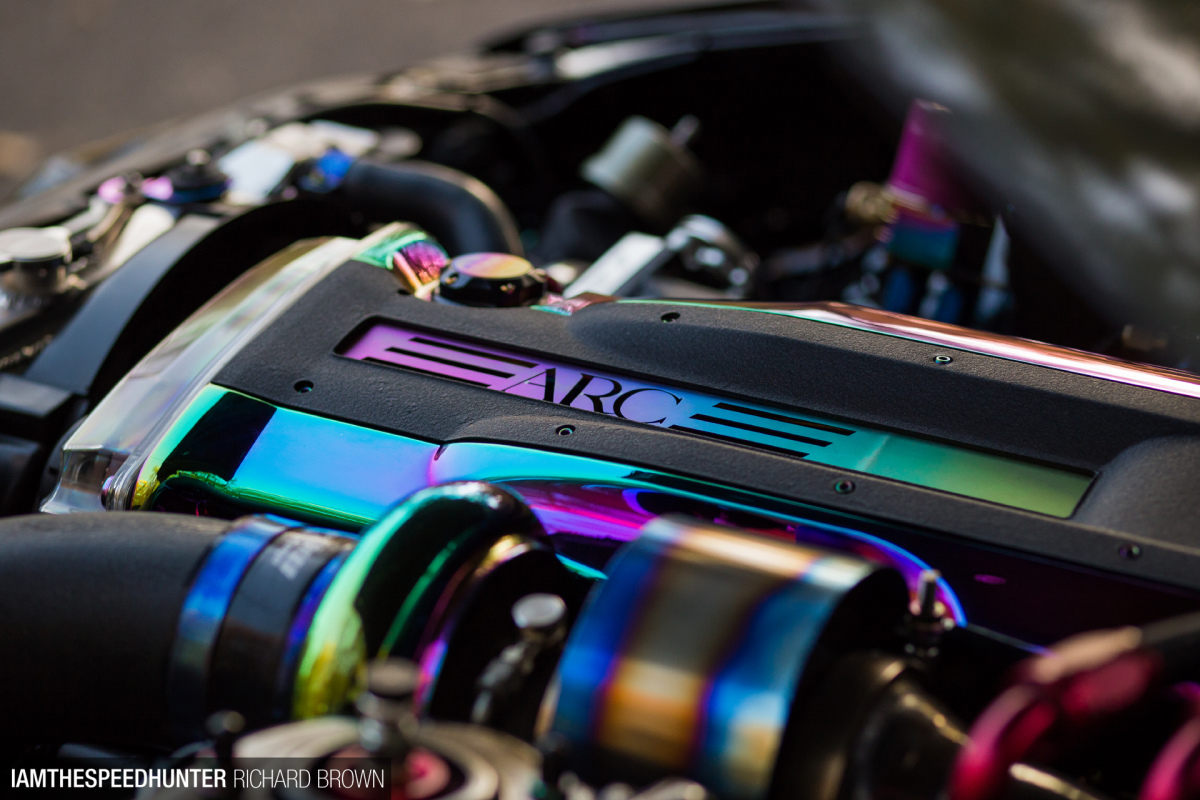 Ryan didn't just simply drop the RB25 in this car; every inch of the engine bay has been carefully gone through, starting with the neochrome-finshed Holset HY35 turbo and RB26 valve cover. Air is directed into the Raw Brokerage Pro-Flow intake manifold and later exhaust exits through the 6Boost equal-length exhaust manifold. To ensure everything stays cool a GReddy radiator and ARC intercooler are used. In the driveline, a Nismo Super Coppermix twin-plate clutch sees the power directed towards the rear wheels.
When I get a chance to take a peek under the hood I try to find a new detail I overlooked previously, and it usually doesn't take very long to find one. Every bolt and component seems to have been swapped out for something nicer, be it neochrome, titanium, or wrinkle black. I particularly like the balance between the wrinkle black and flashy components.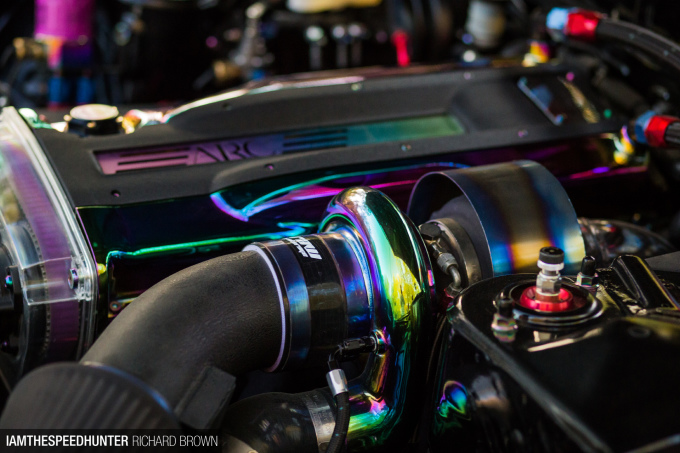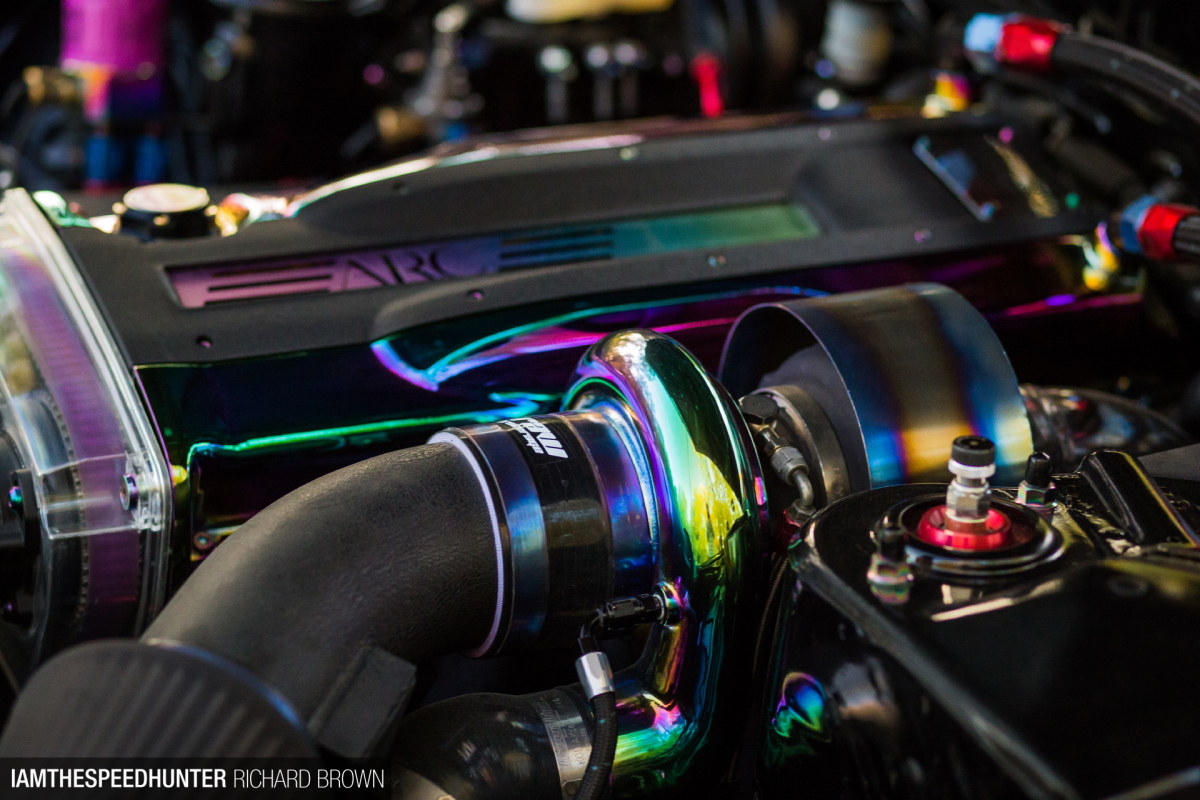 At times I can have a dislike towards the use of colourful coatings in automotive applications. Yes, the array of beautiful colours has some initial appeal while scrolling through parts online, but it just seems like it is way too often poorly used, ultimately just looking cheesy or out of place. Also, many of the parts often seem to be of poor quality and the coating quickly tarnishes.
However, none of these issues exist on Ryan's GT-R.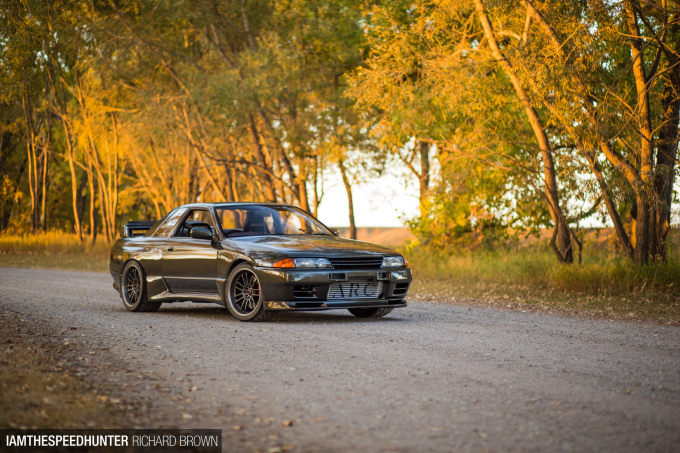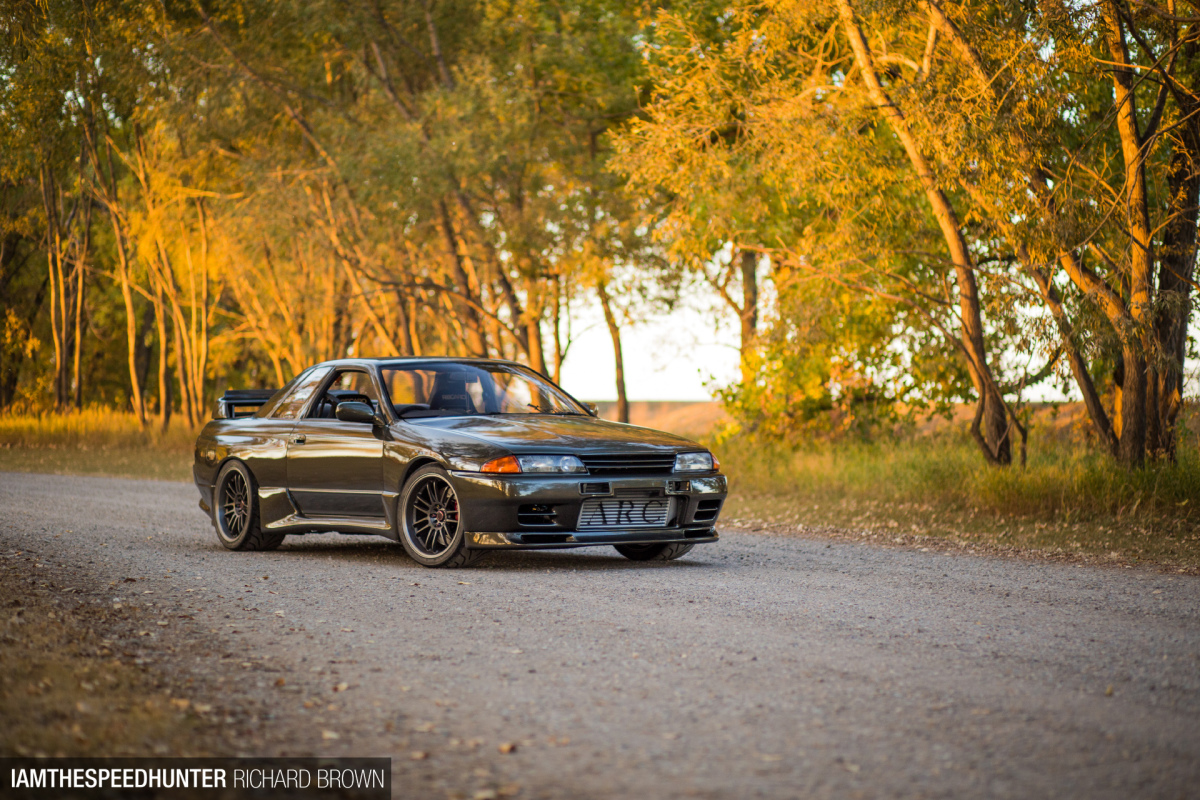 I can appreciate the detail, thought and high-quality parts used, and not just in the engine bay but throughout the entire build.
Richard Brown

Facebook: NoPulp Photography
Instagram: RichlyOrange