Stands empty with nothing but a single used tire left in the infield; the header image above is the very last photo I took of Irwindale Speedway.
For a while there everyone seemed very hopeful the speedway's fate wasn't sealed. After all, it's been the last Irwindale event for the past five Formula Drift finals. I even said to myself that if I am not actually shooting at Irwindale Speedway next year for the Formula Drift finals then I'll know for sure it's never coming back. But now that Formula Drift has announced its 2018 season final will take place in Las Vegas, the nail is in the coffin for the iconic US drifting venue.
I wanted to put together a final set of images from Irwindale Speedway as a way to send The House of Drift off.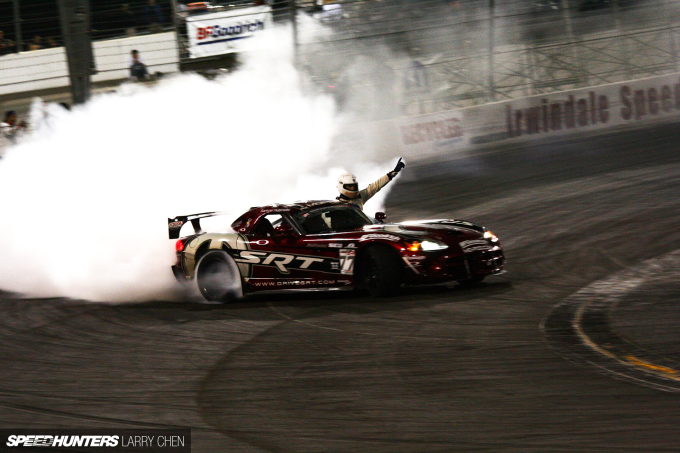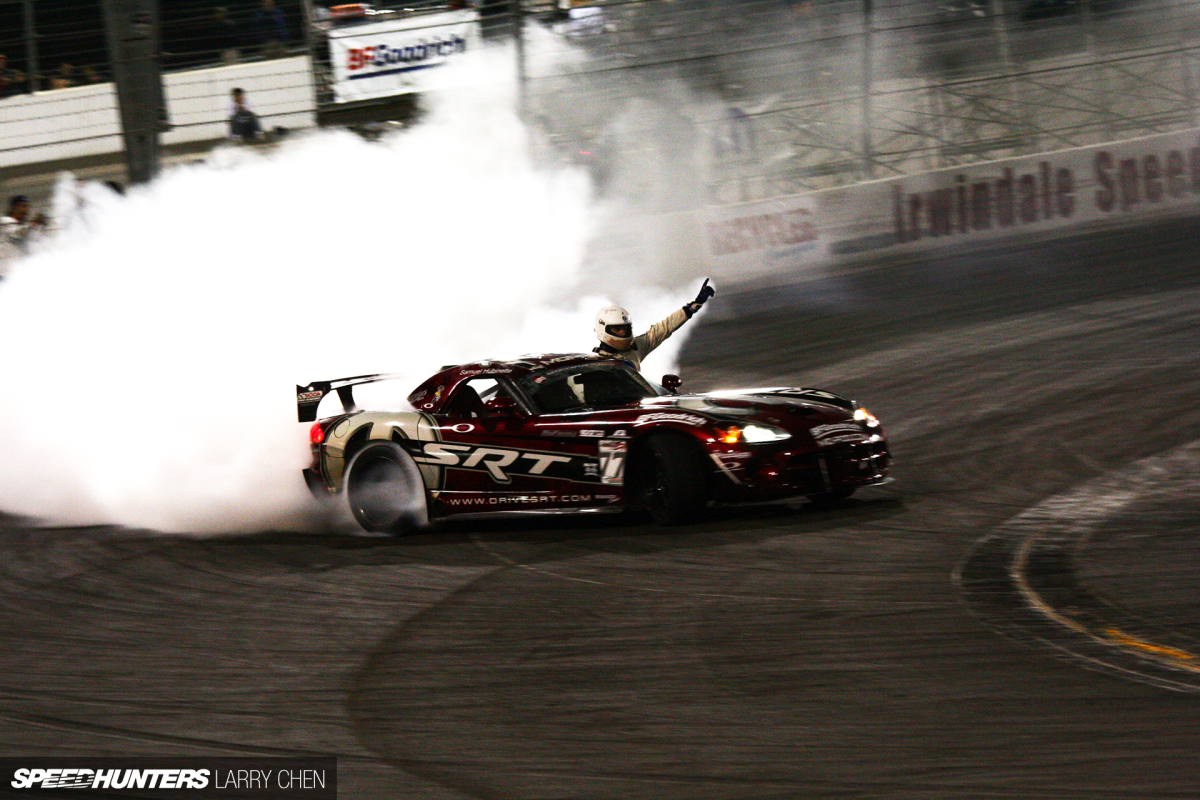 Before putting this post together, I took a look back at the shots I took at my very first Irwindale event in 2006.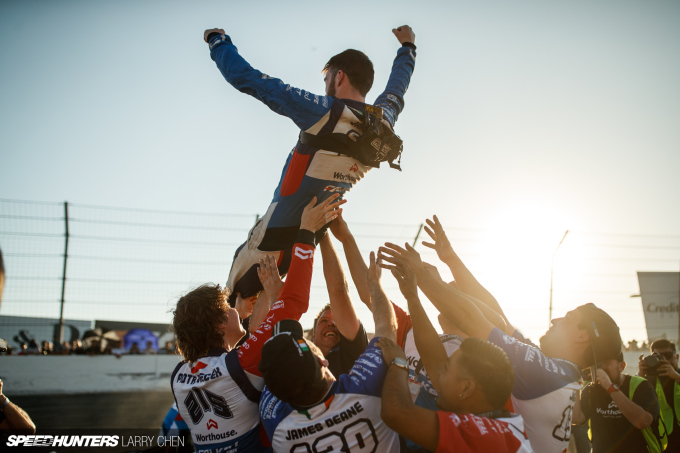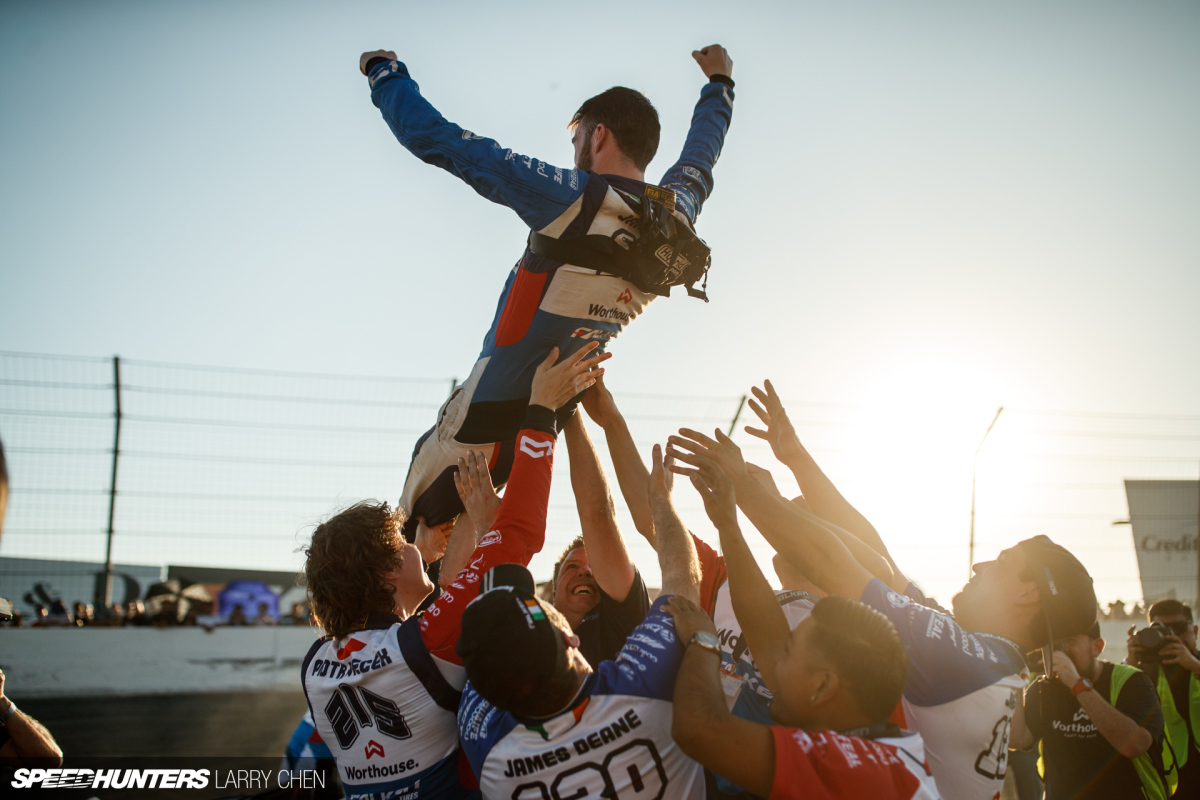 While everything was different, in a way I captured the same things. There were portraits of the champion, just one happened to be Swedish and the other Irish.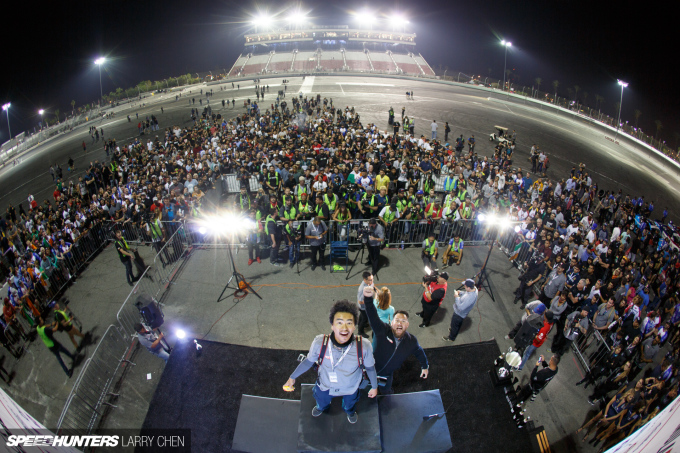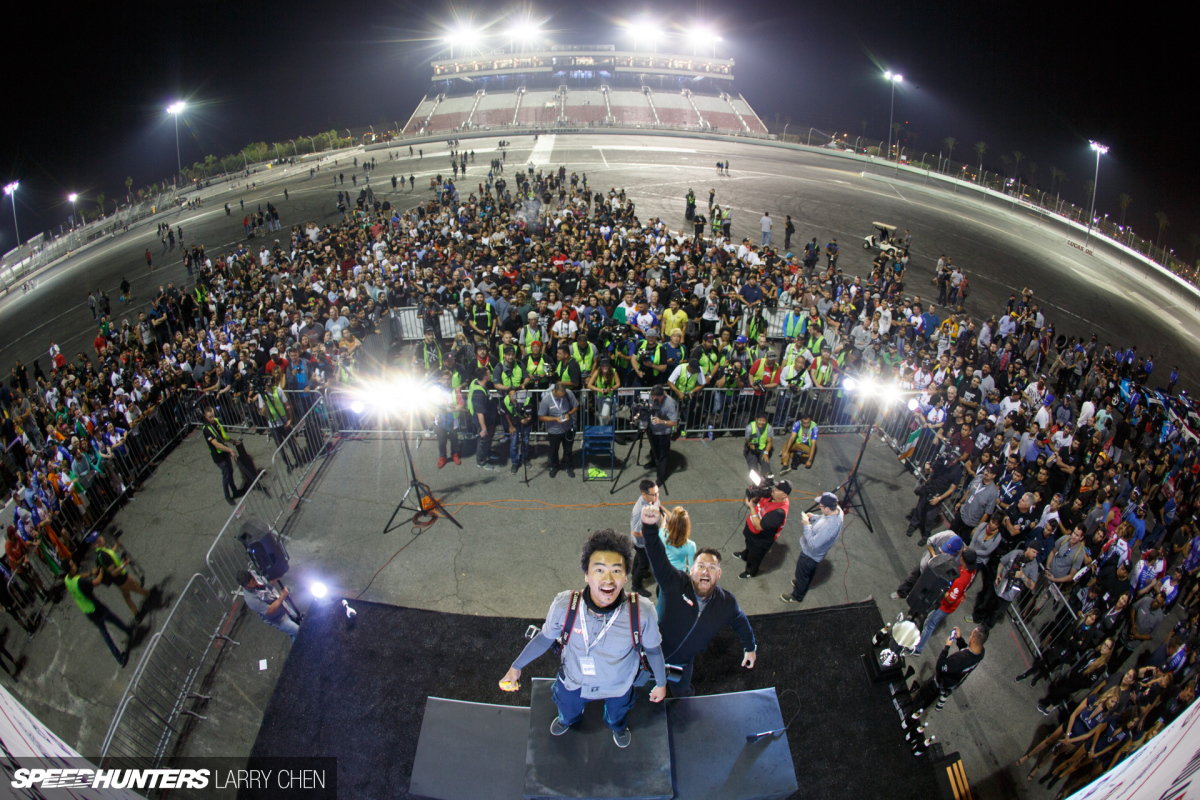 I can't say that I won't miss this place; I pretty much started my professional career within these walls and on Irwindale's massive banks.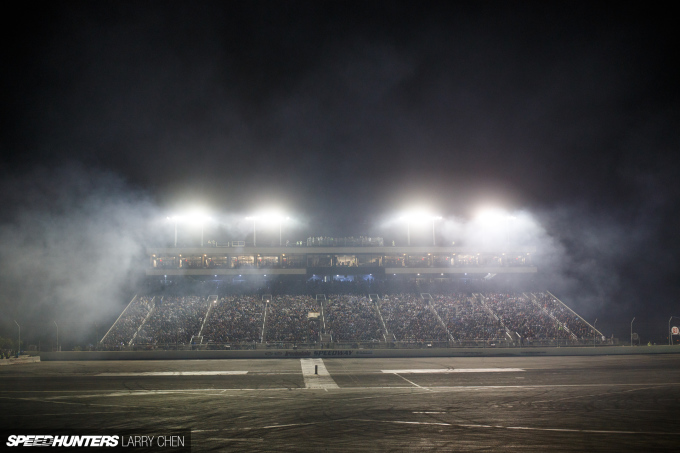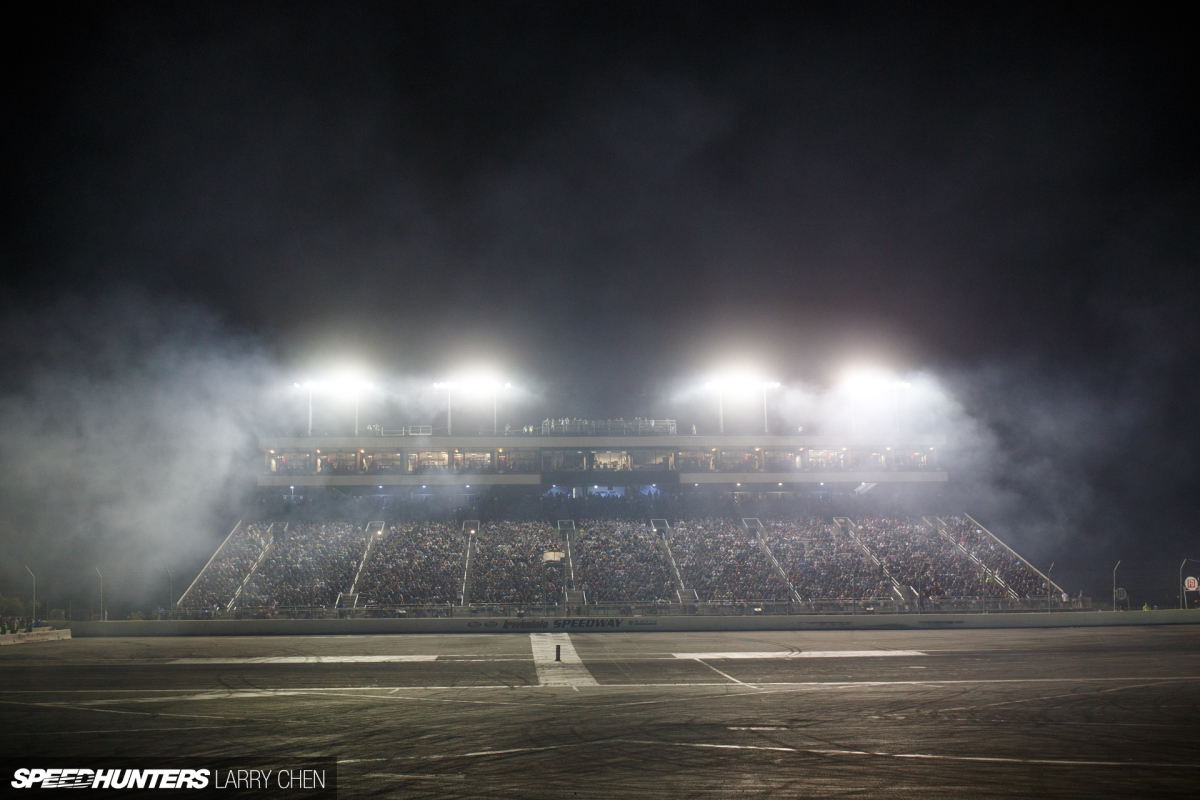 It was good to see it filled up to the brim with spectators for one last time.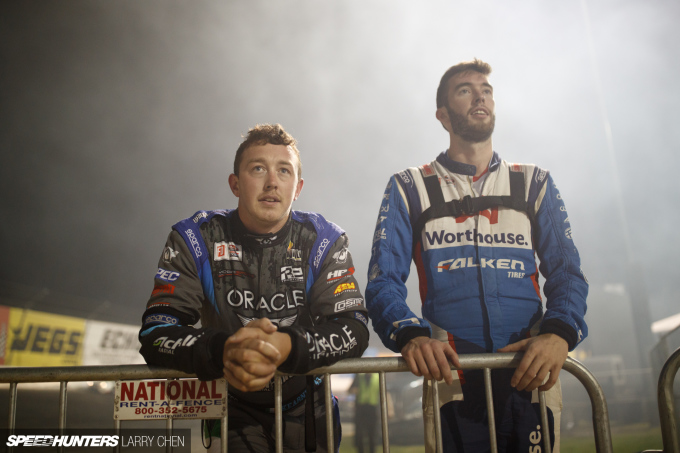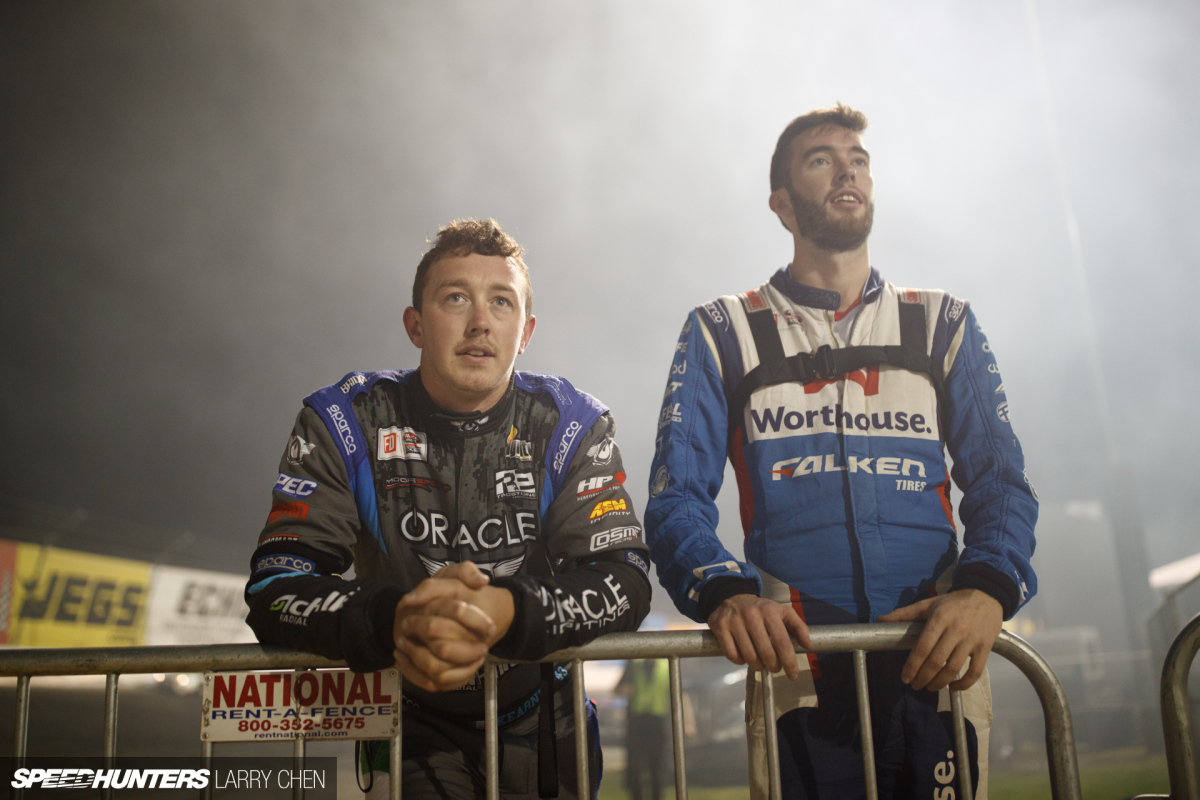 The Irish are here. Given the success of James Deane and Dean Kearney, it makes me wonder if other Irish drivers will make the jump over.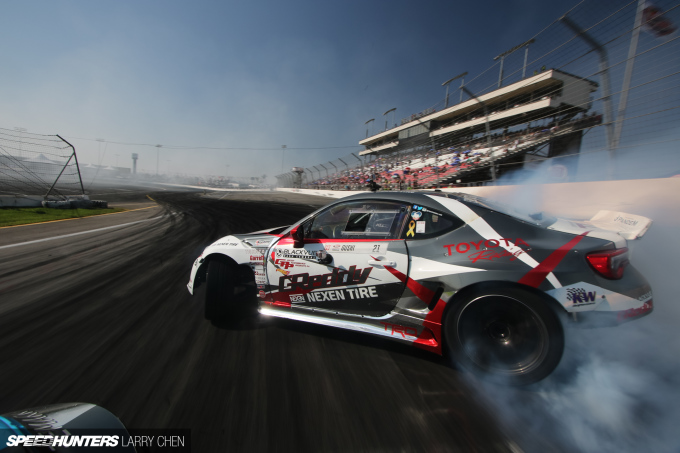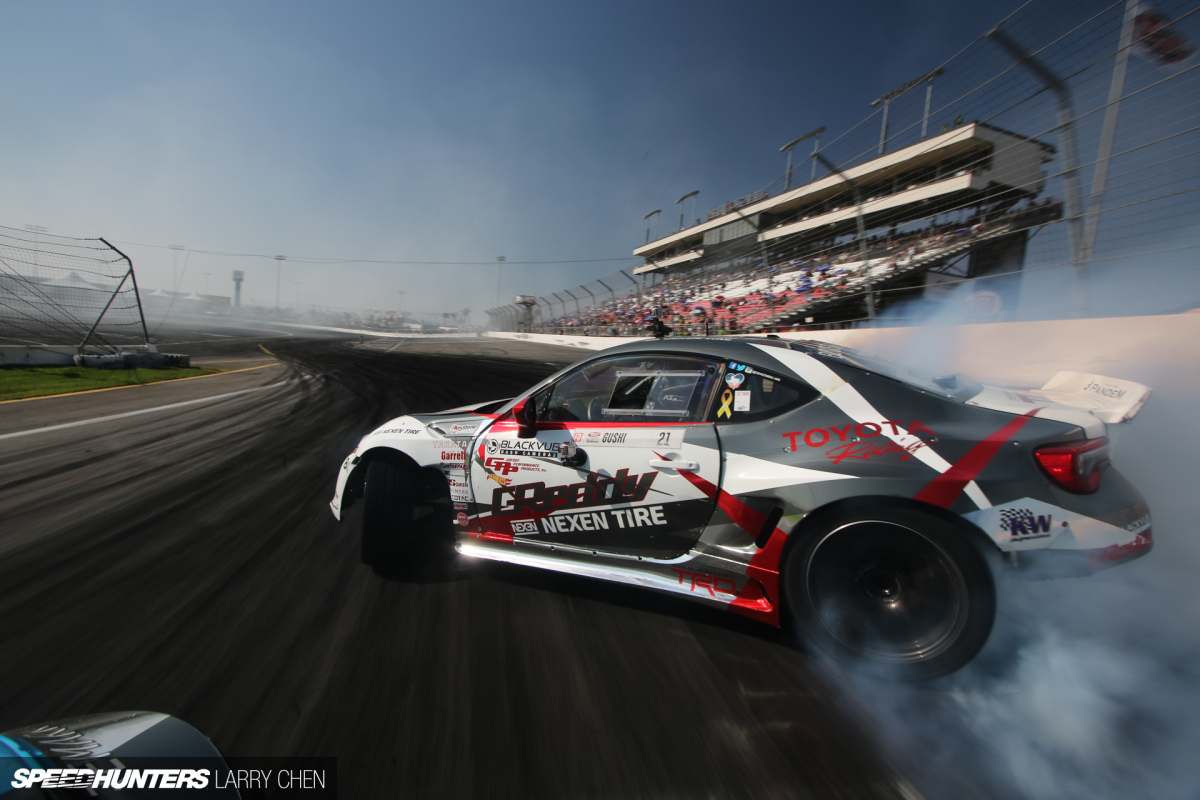 One of the last remote camera shots at Irwindale. As more teams opt to use lightweight body panels, it's become increasingly difficult to get these sorts of shots for a lack of solid mounting surfaces.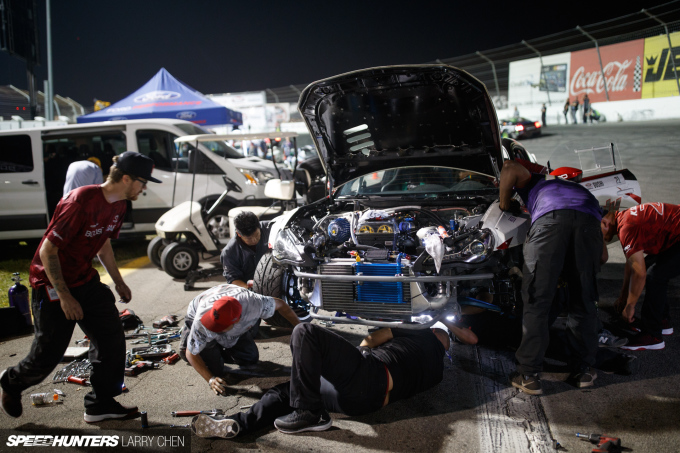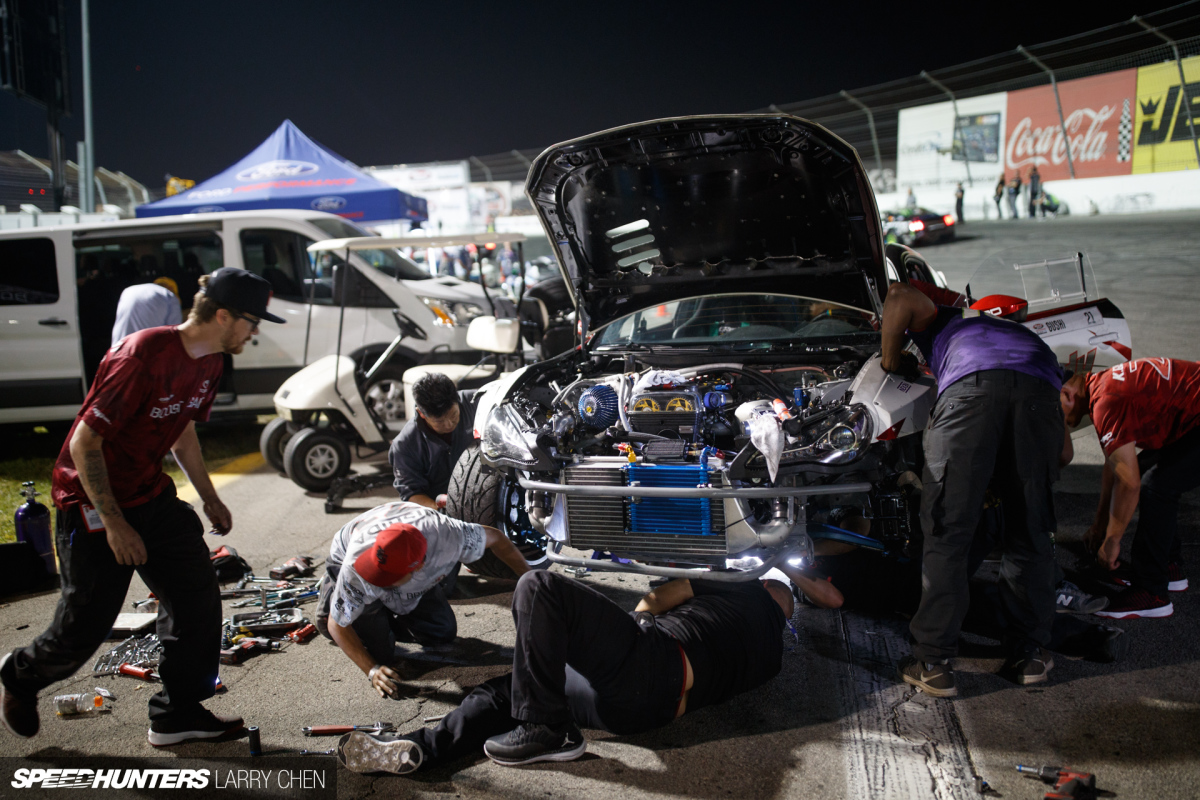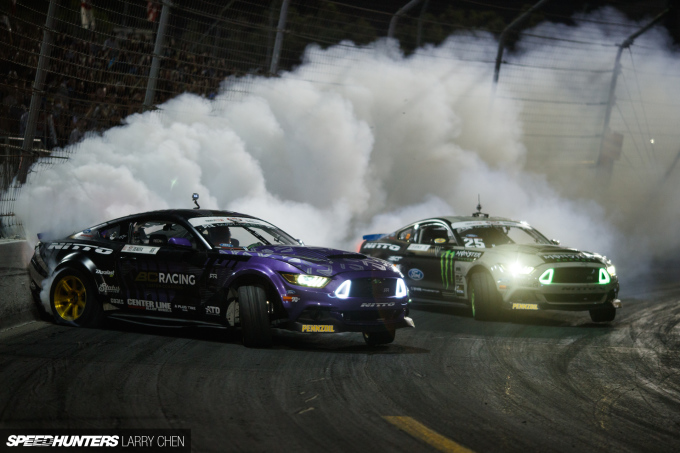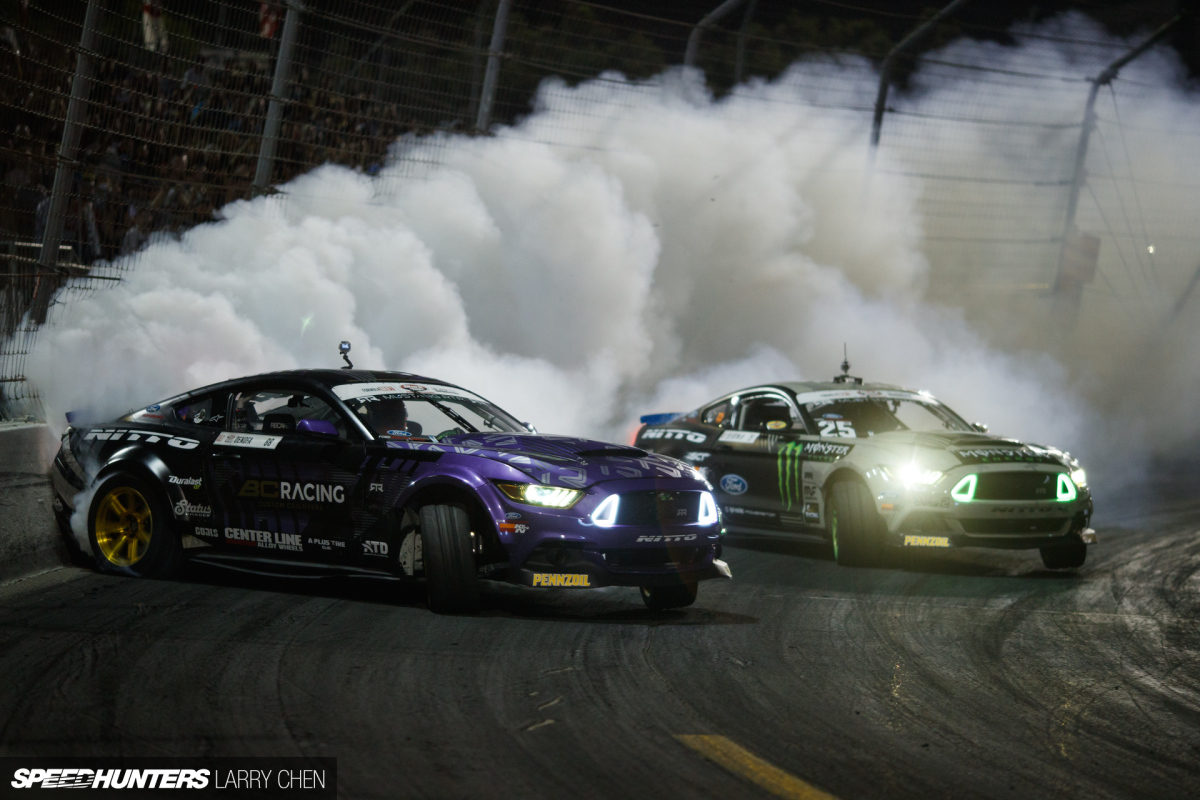 The battle of the Brostangs. It's always great to see teammates Vaughn Gittin Jr. and Chelsea DeNofa duke it out on the track.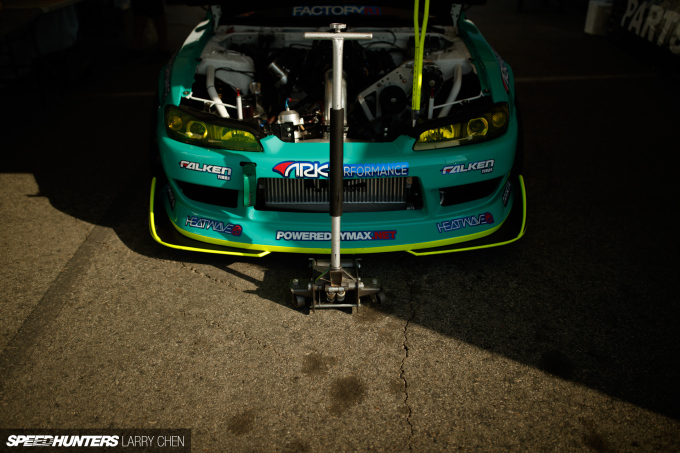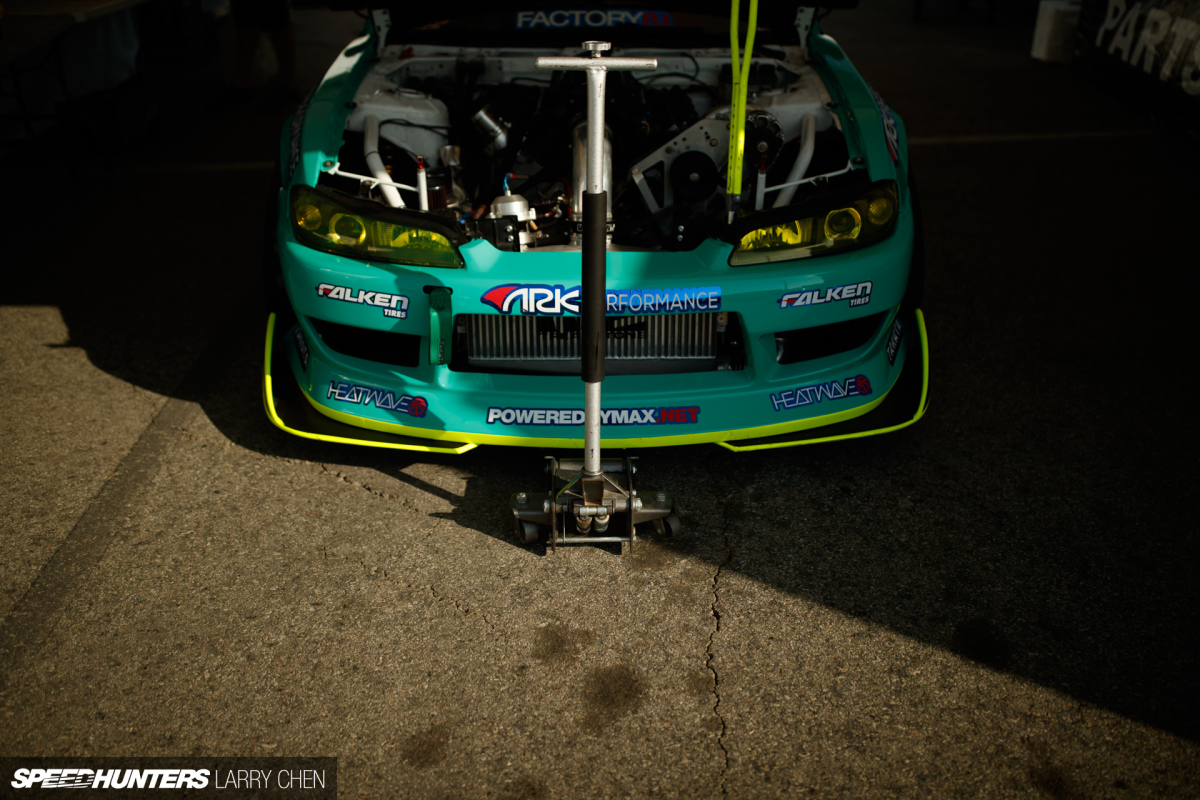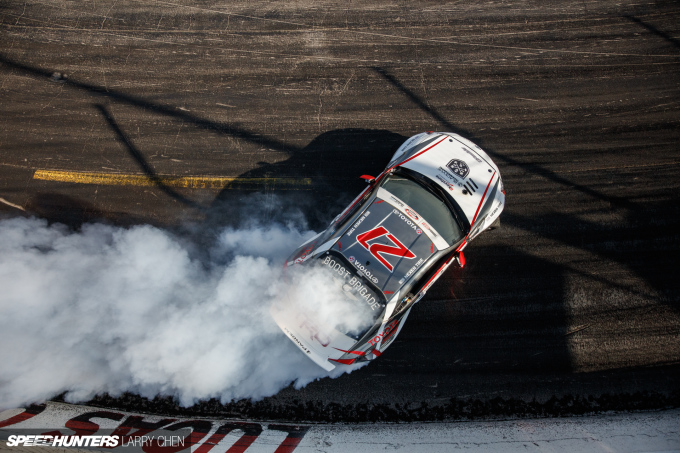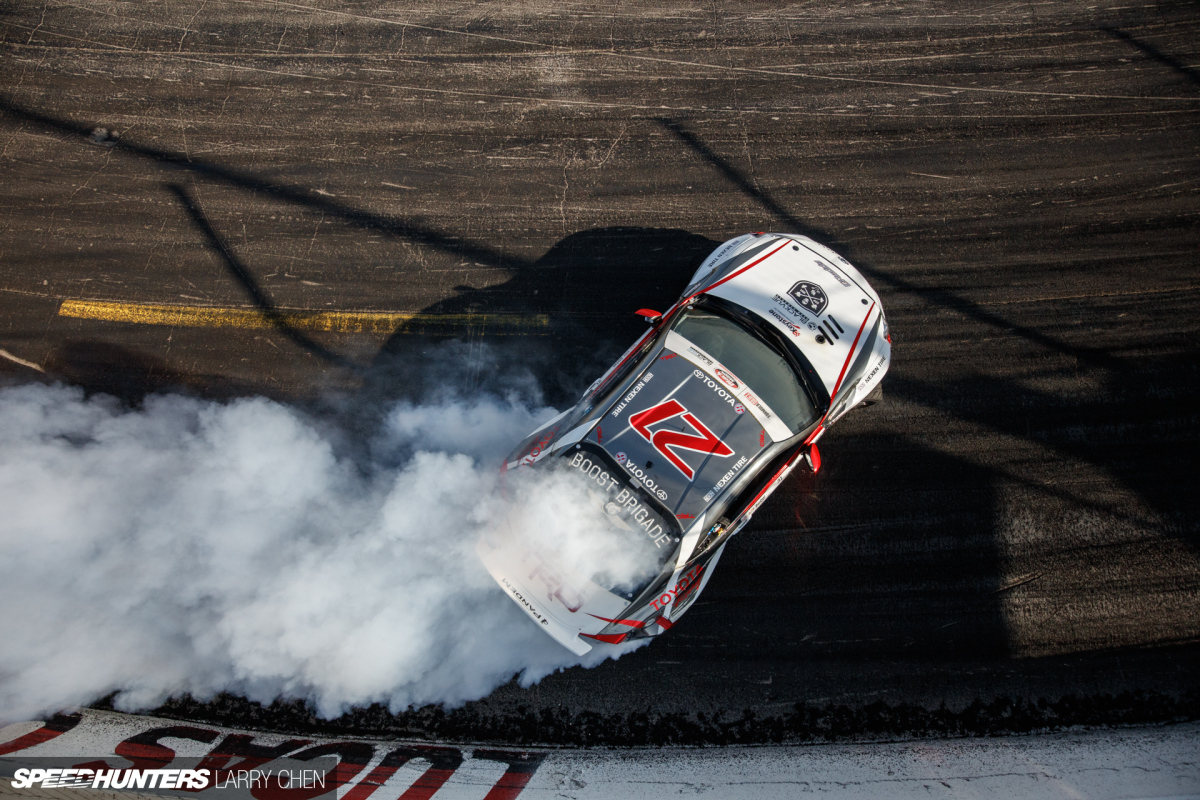 Overhead shots became some of my favorites to shoot at Irwindale. It was possible here because of the high catch fences.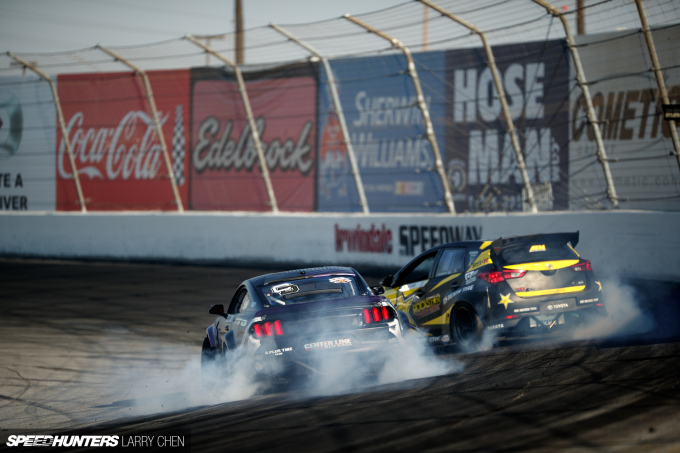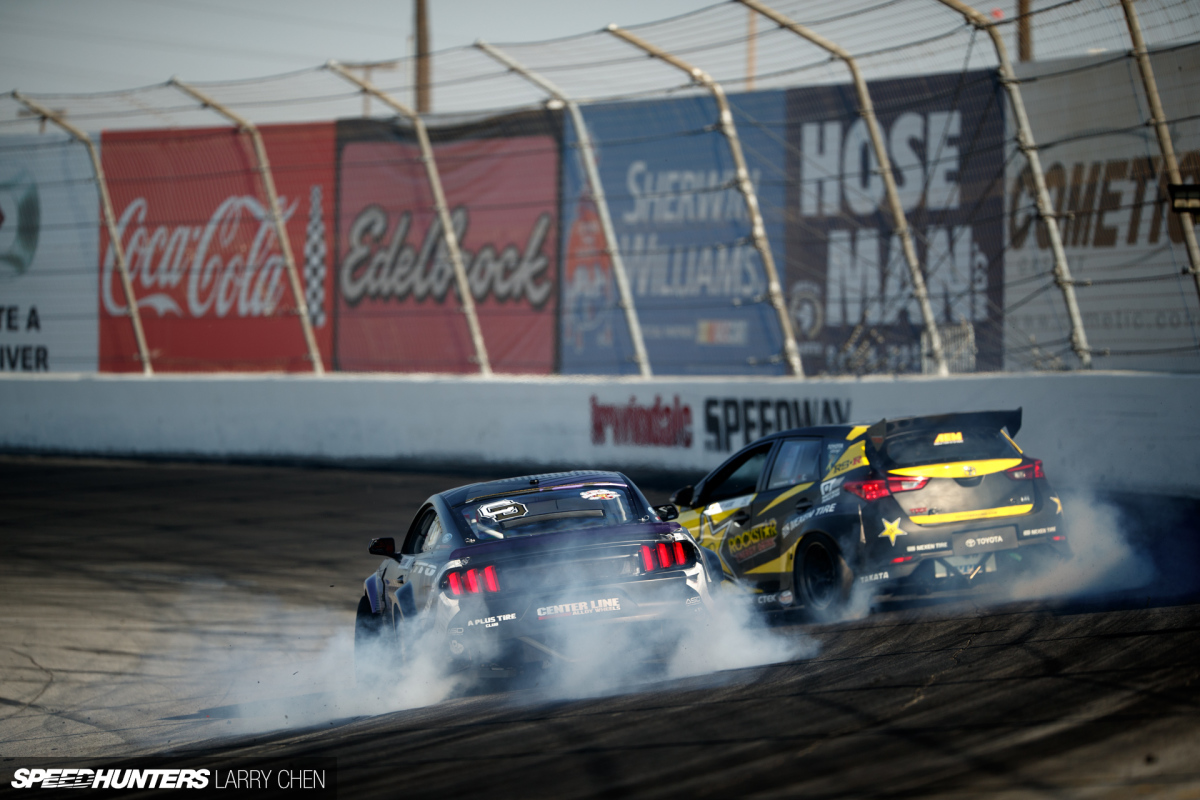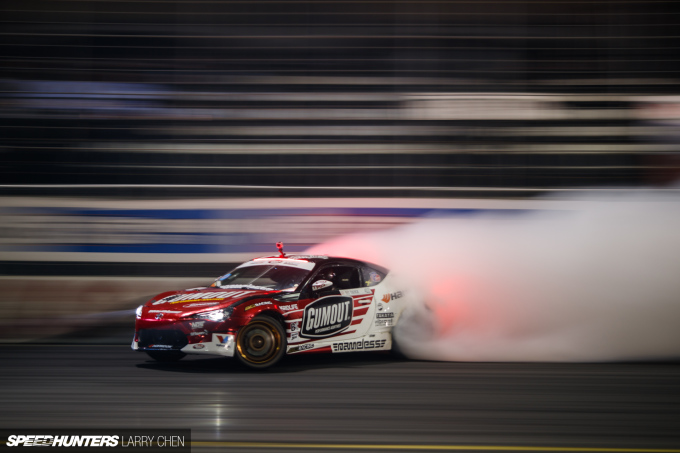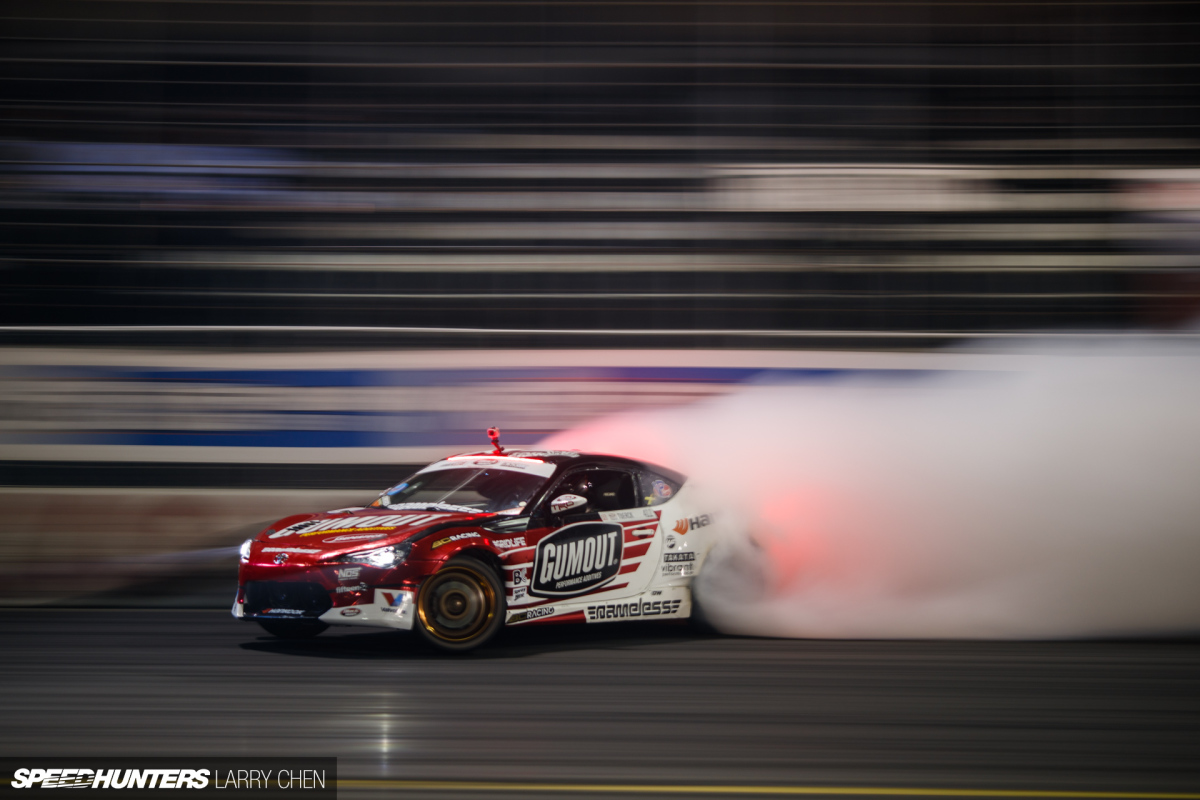 Moments before Ryan Tuerck's motor let go during qualifying.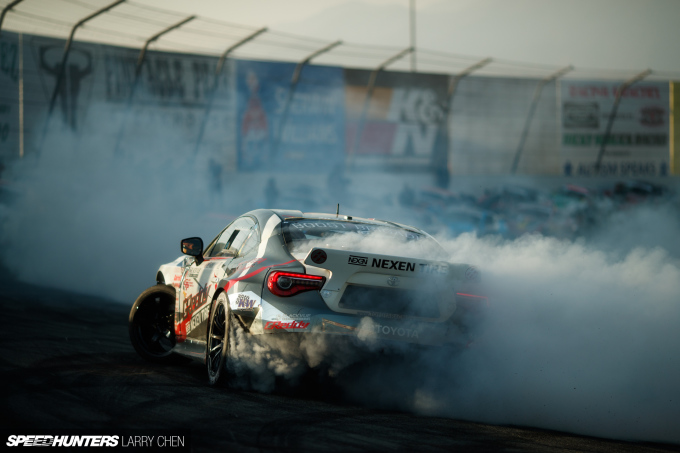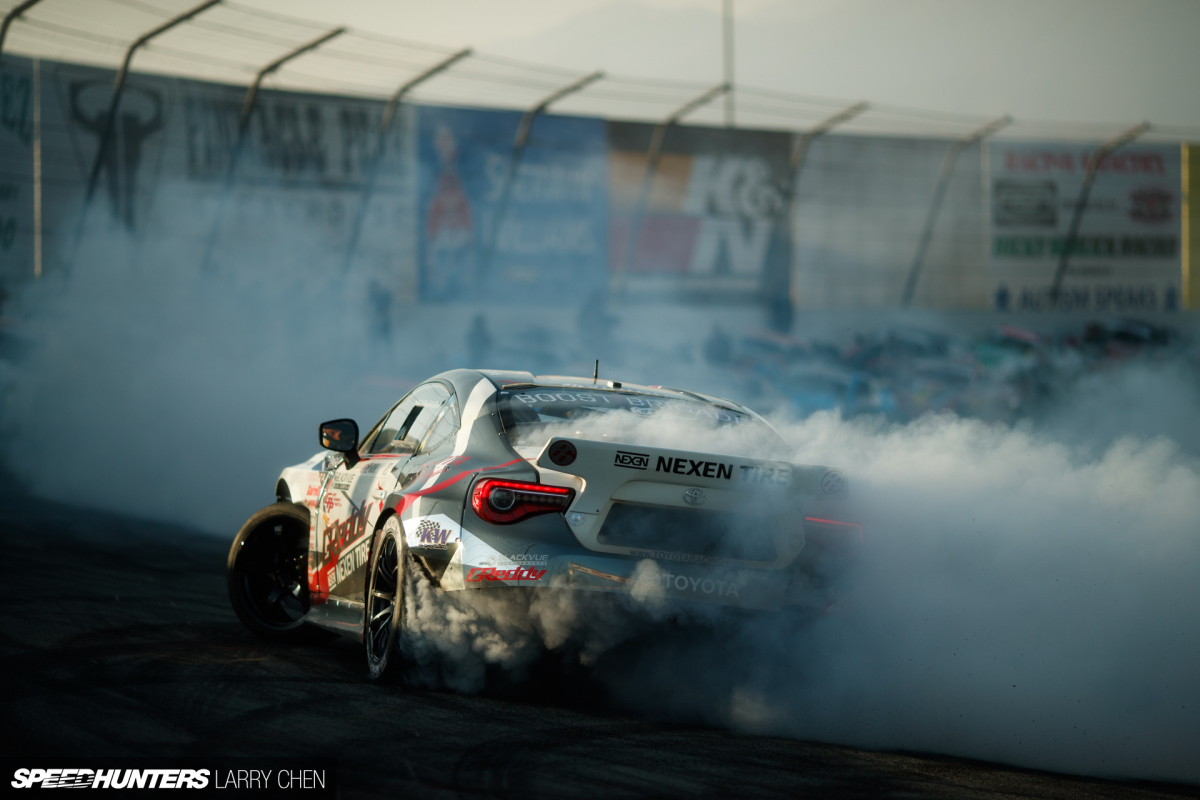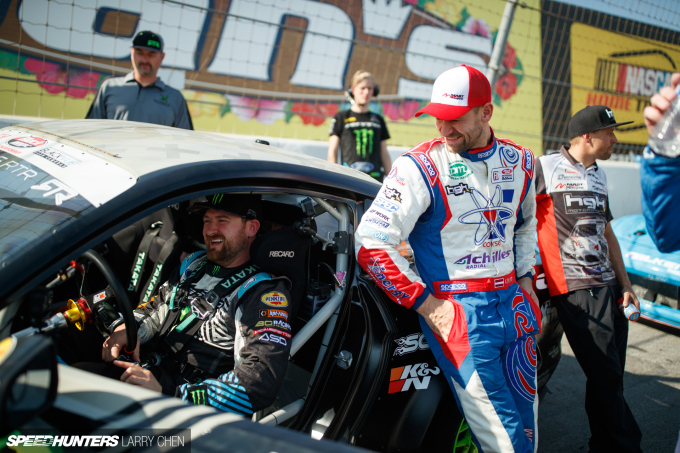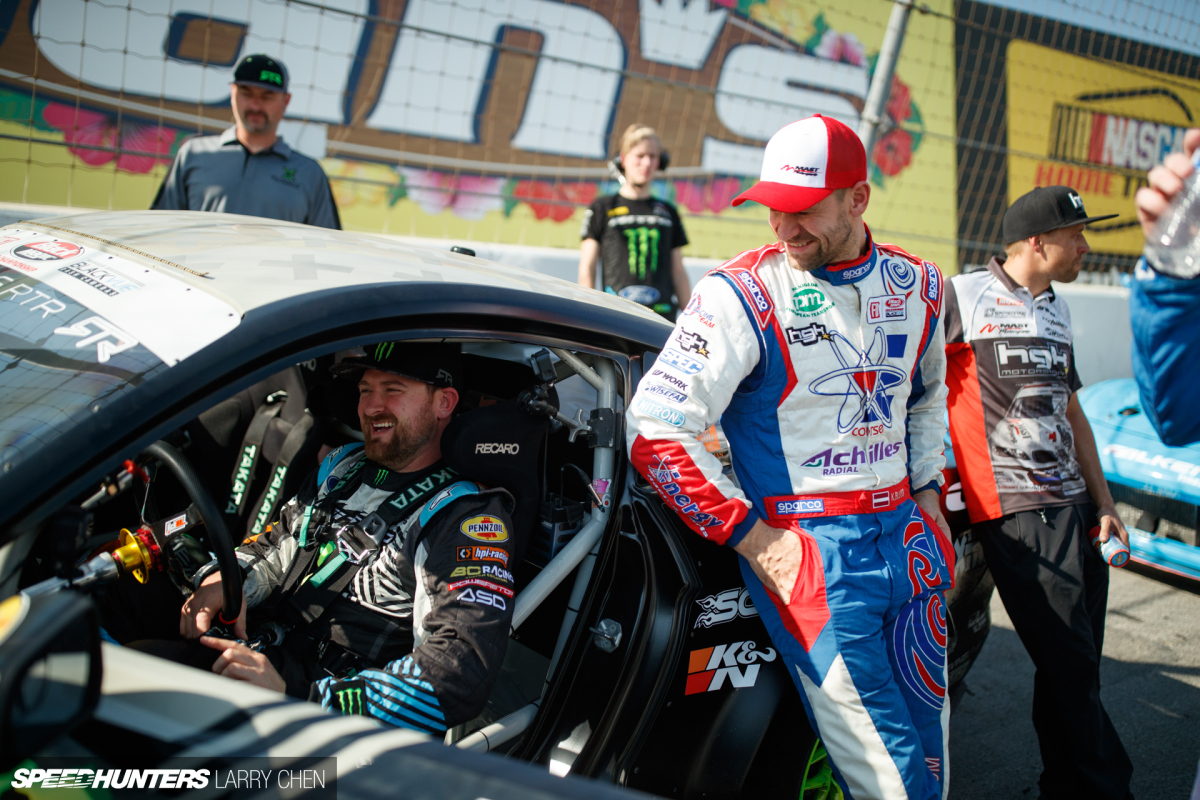 It's always a good time hanging out before practice; the drivers can relax a bit and be themselves.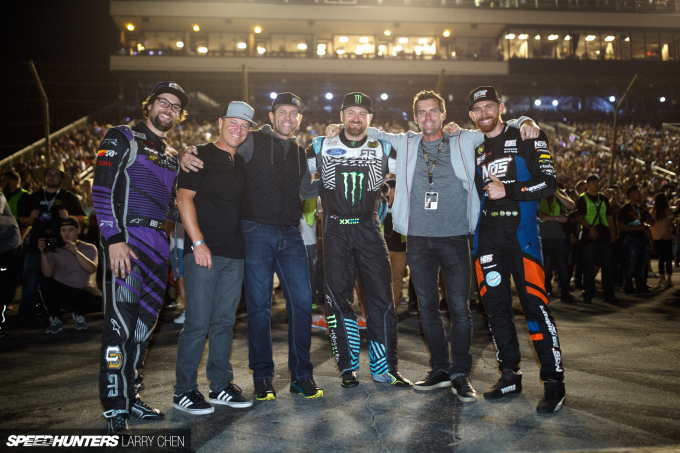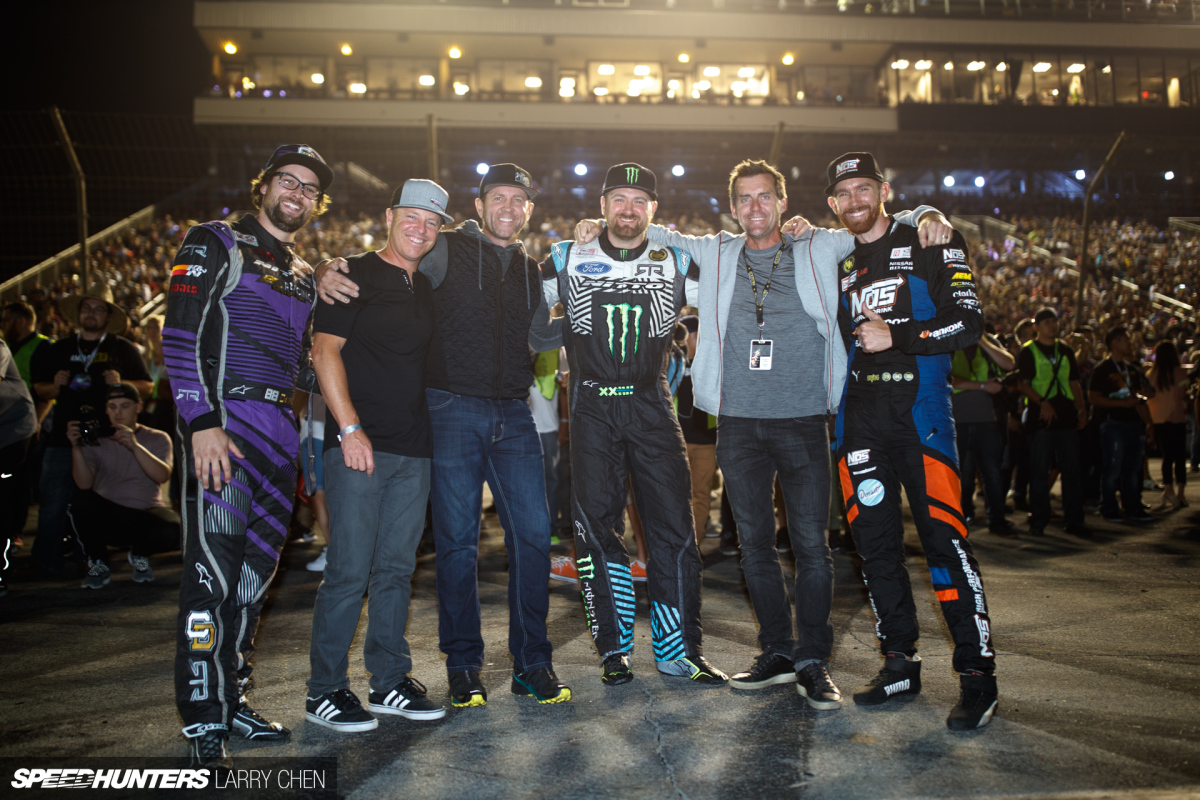 Legends from the past and present. Tyler McQuarrie, Rhys Millen, and Samuel Hubinette all came along to check out Irwindale's final act.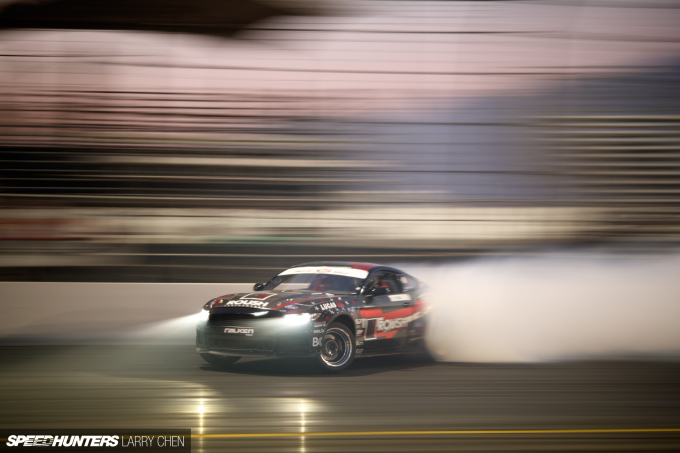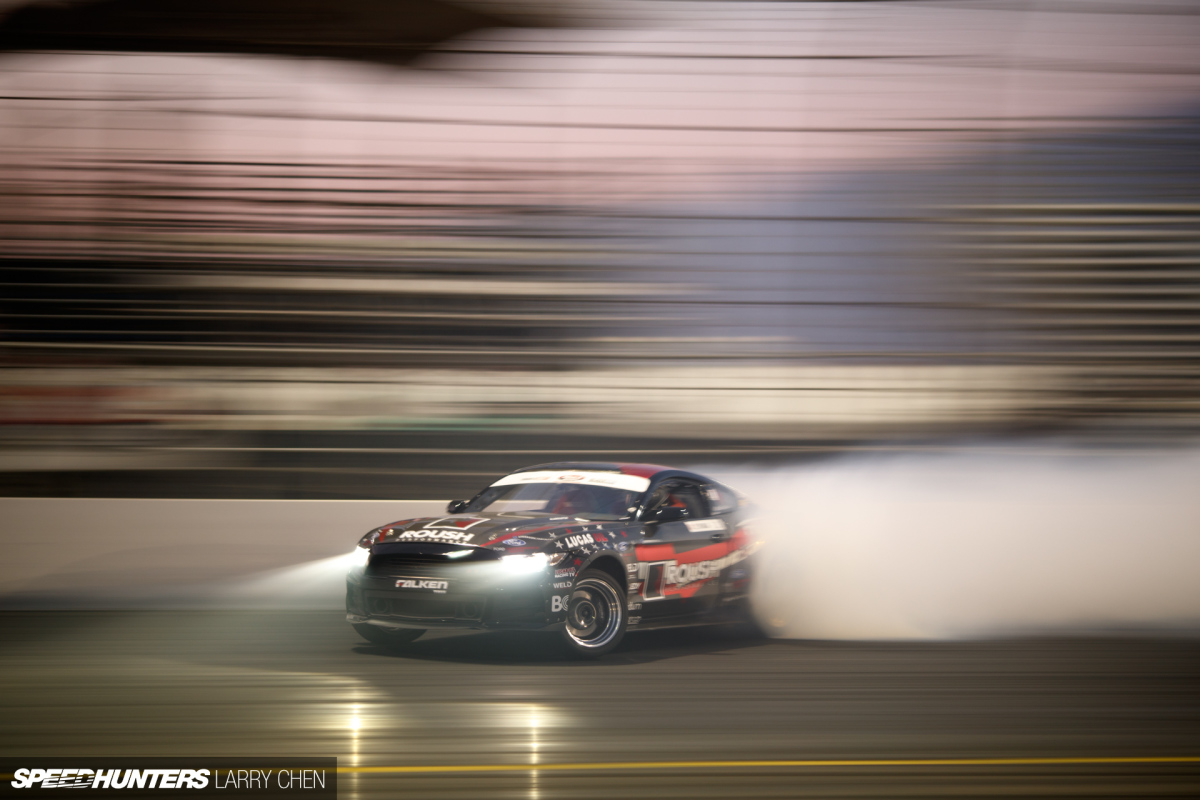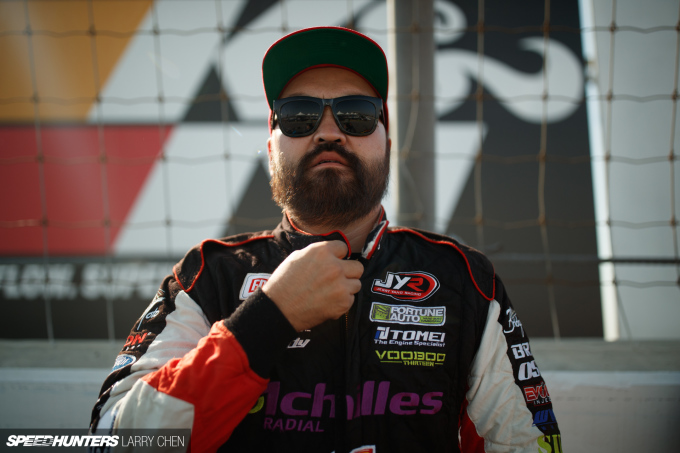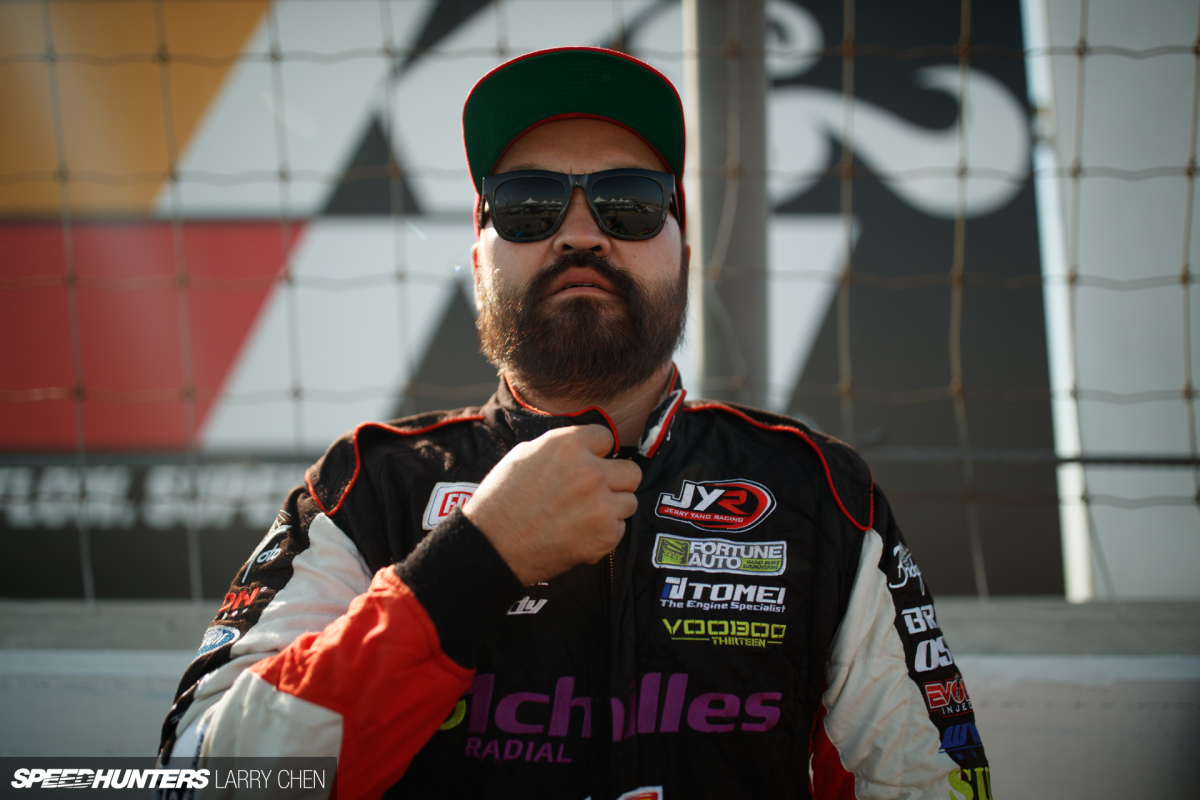 The first time I shot Robbie Nishida behind the wheel in Formula D was at Irwindale. It'll also be the last place as he's now retiring from professional drifting.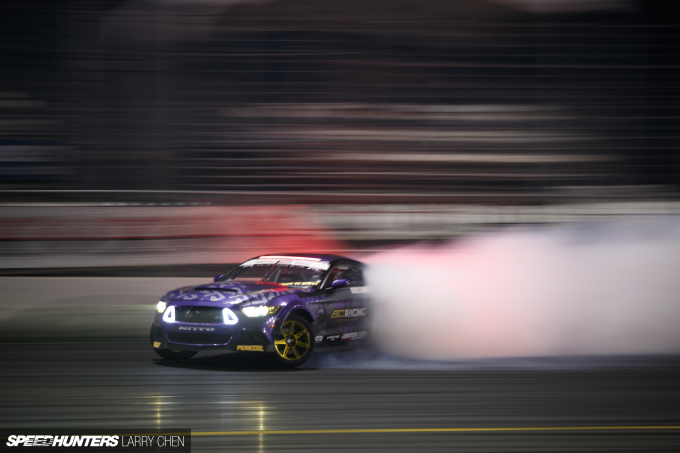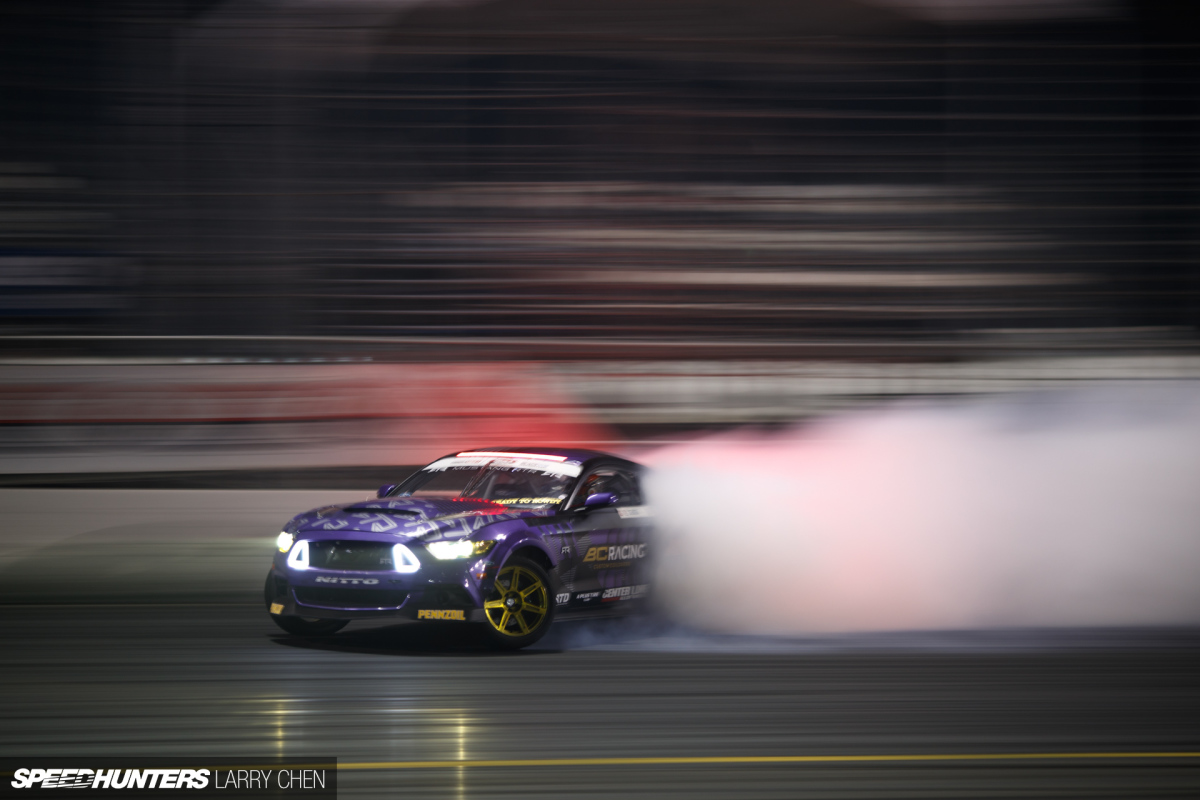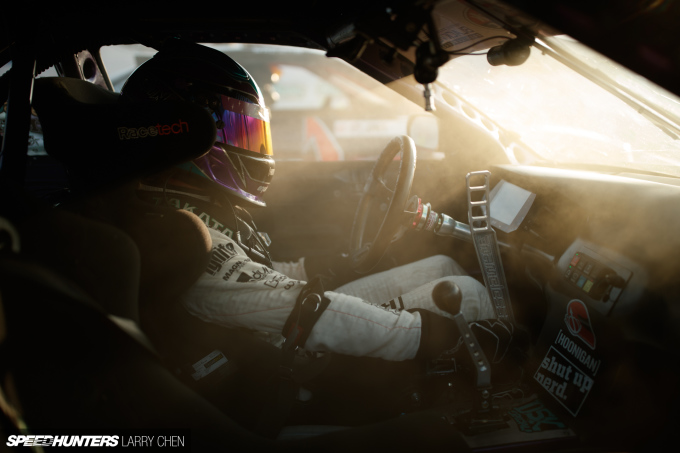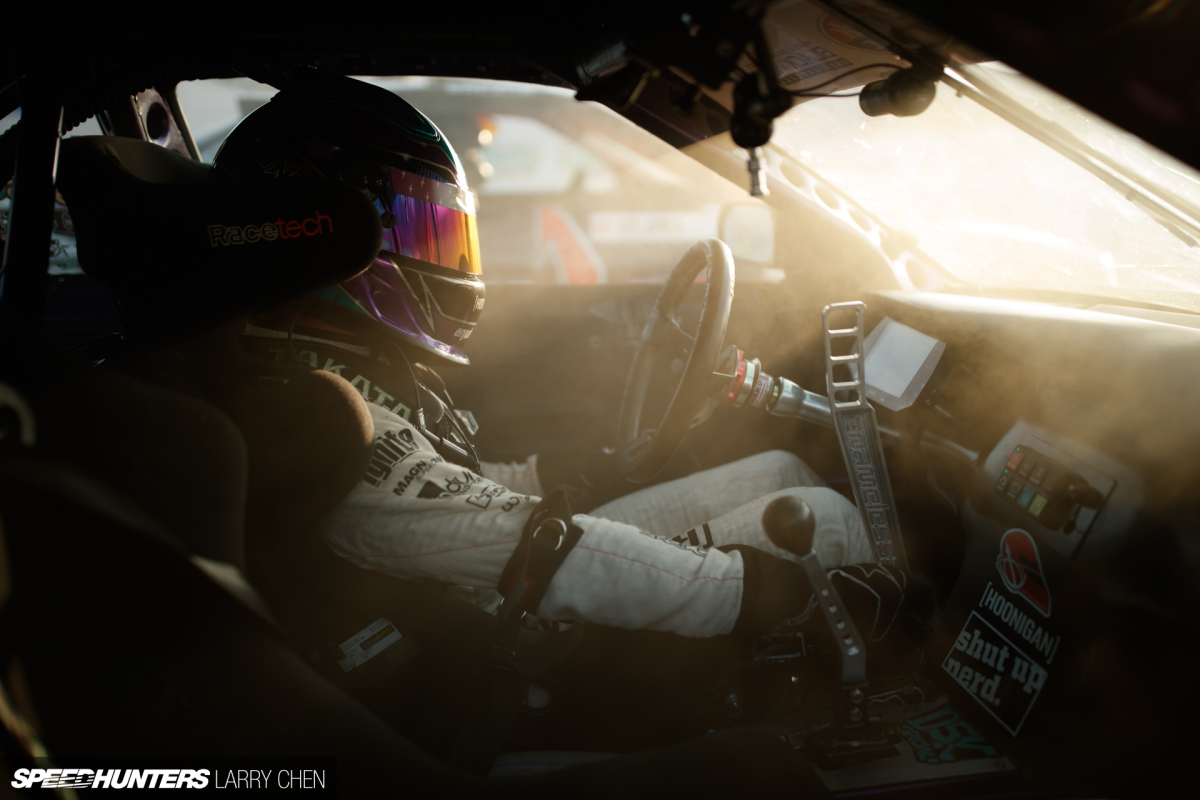 The light at Irwindale was always really nice, coming in from a side-on angle by the time the Top 32 battles commenced.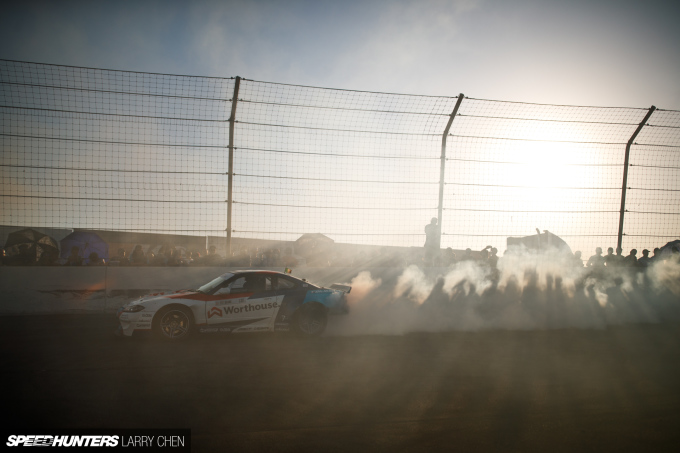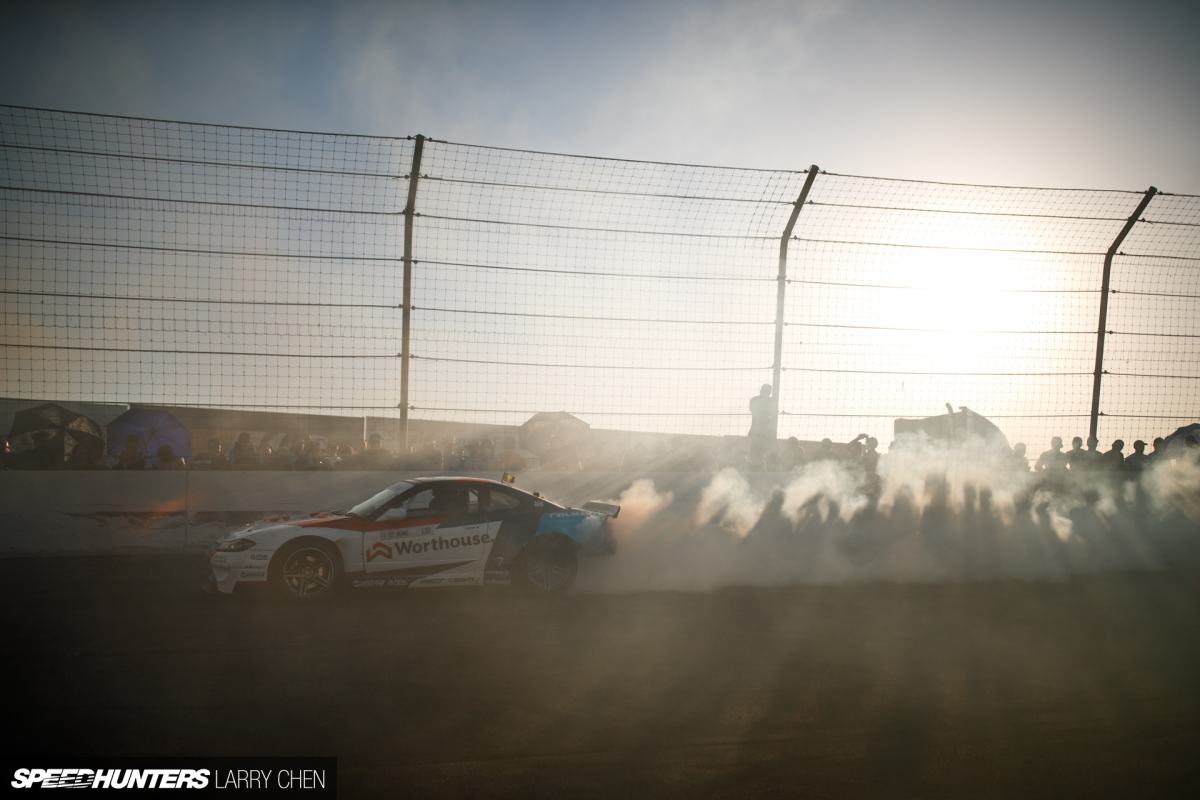 Ghosts of Irwindale's past. This is also one of my favorite shots since they started allowing fans to stand next to the burnout box.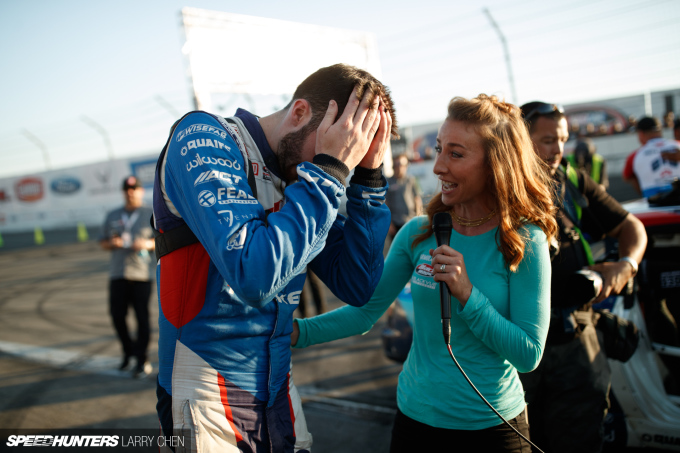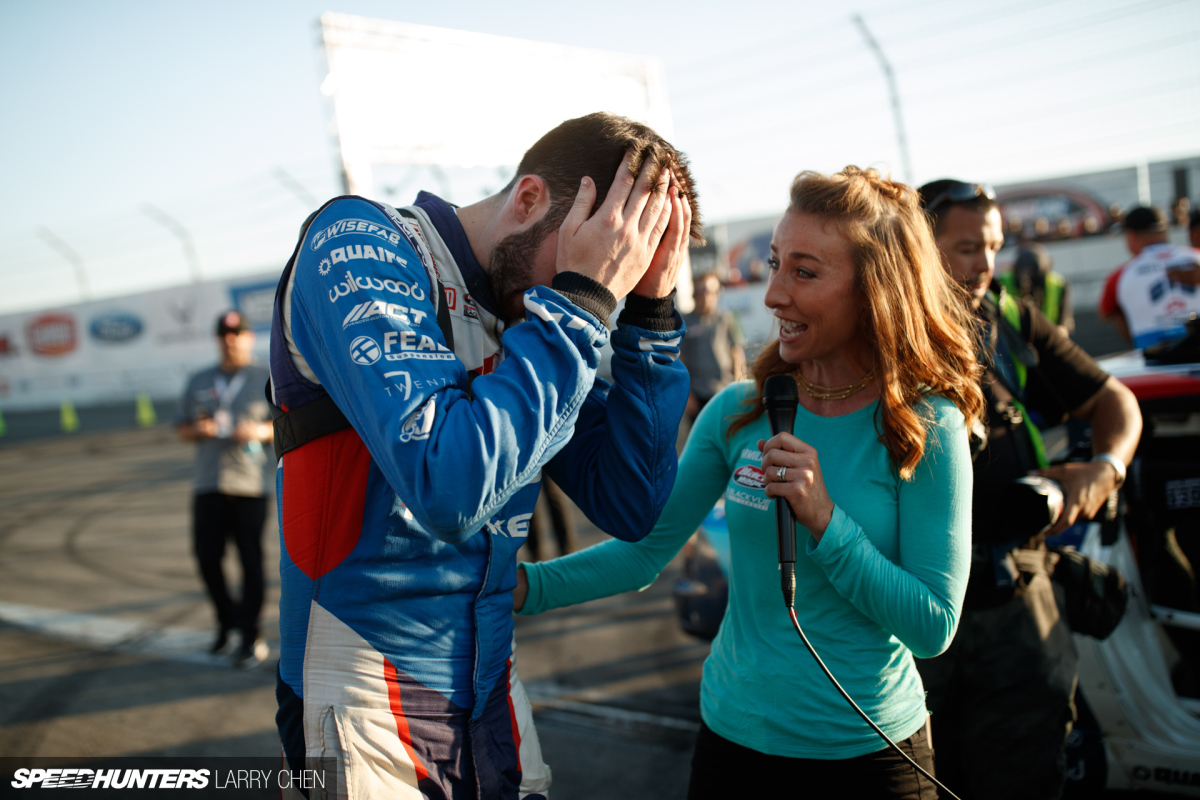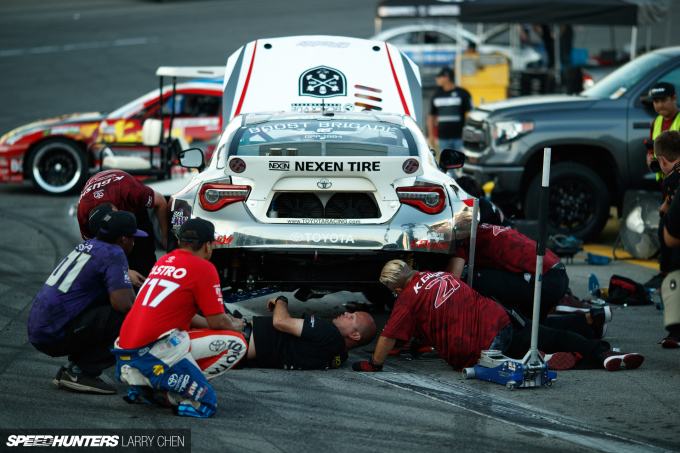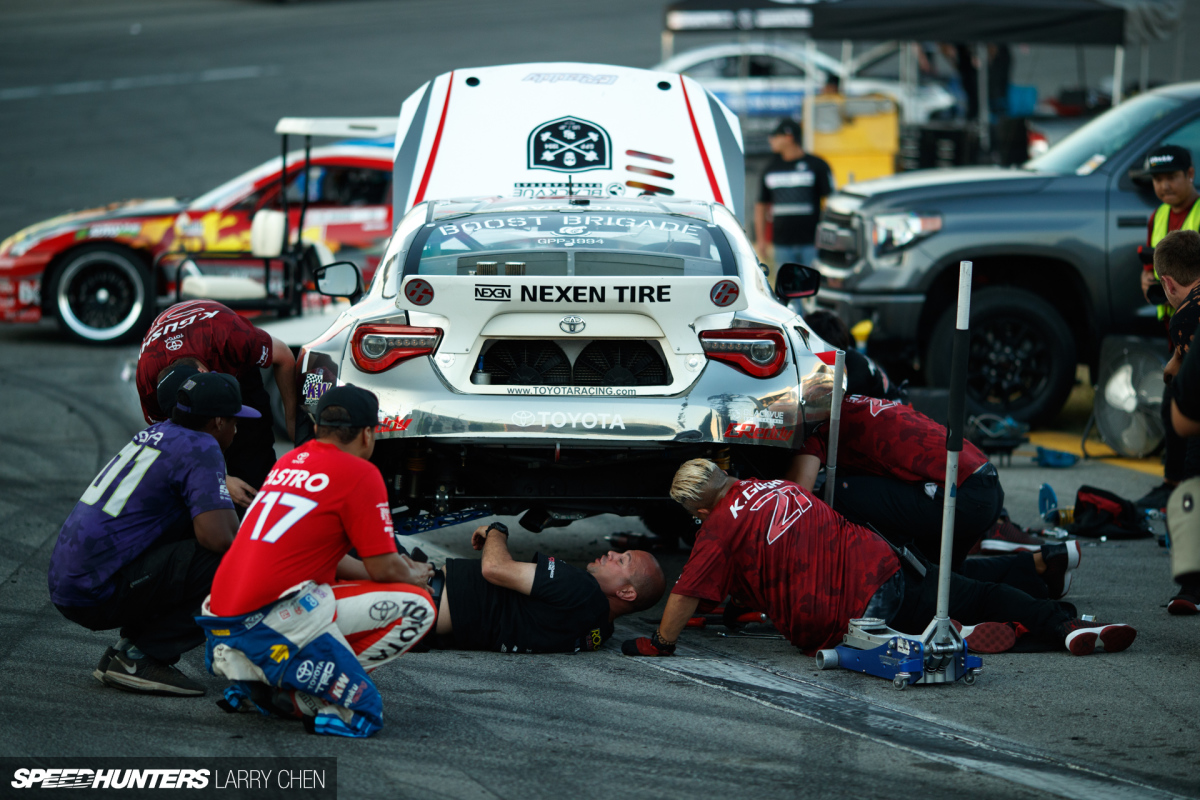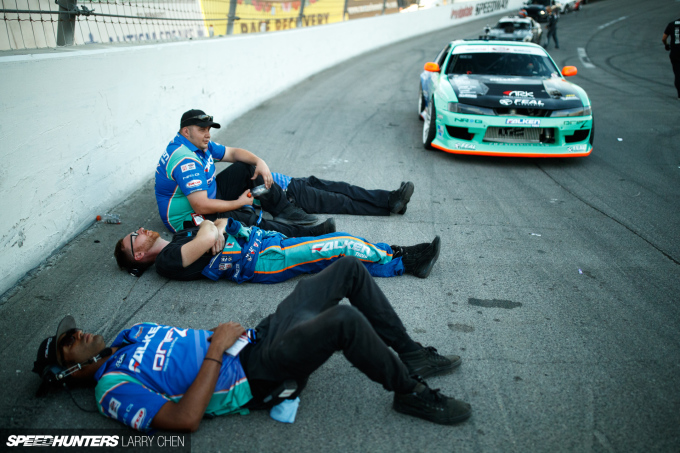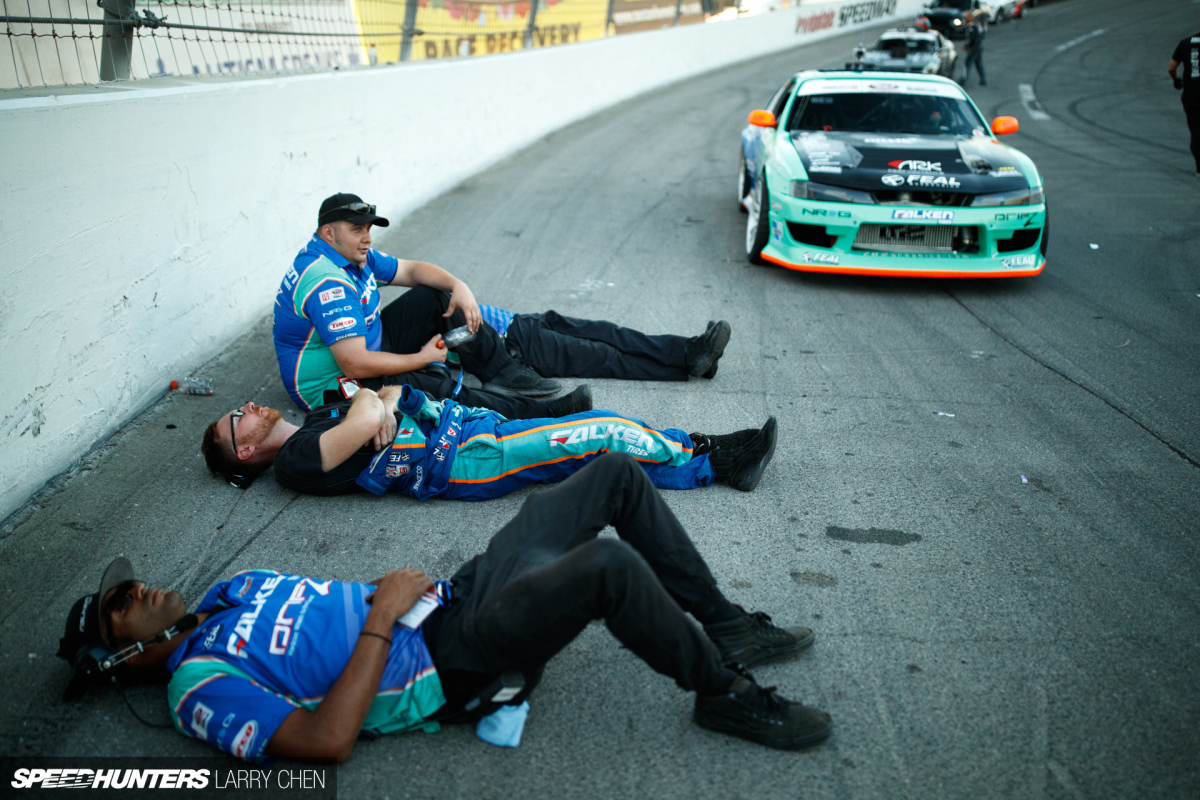 You haven't lived till you've slept on an oval bank.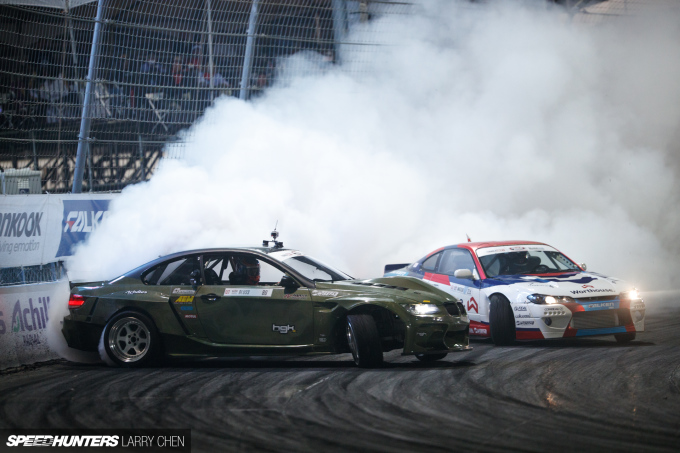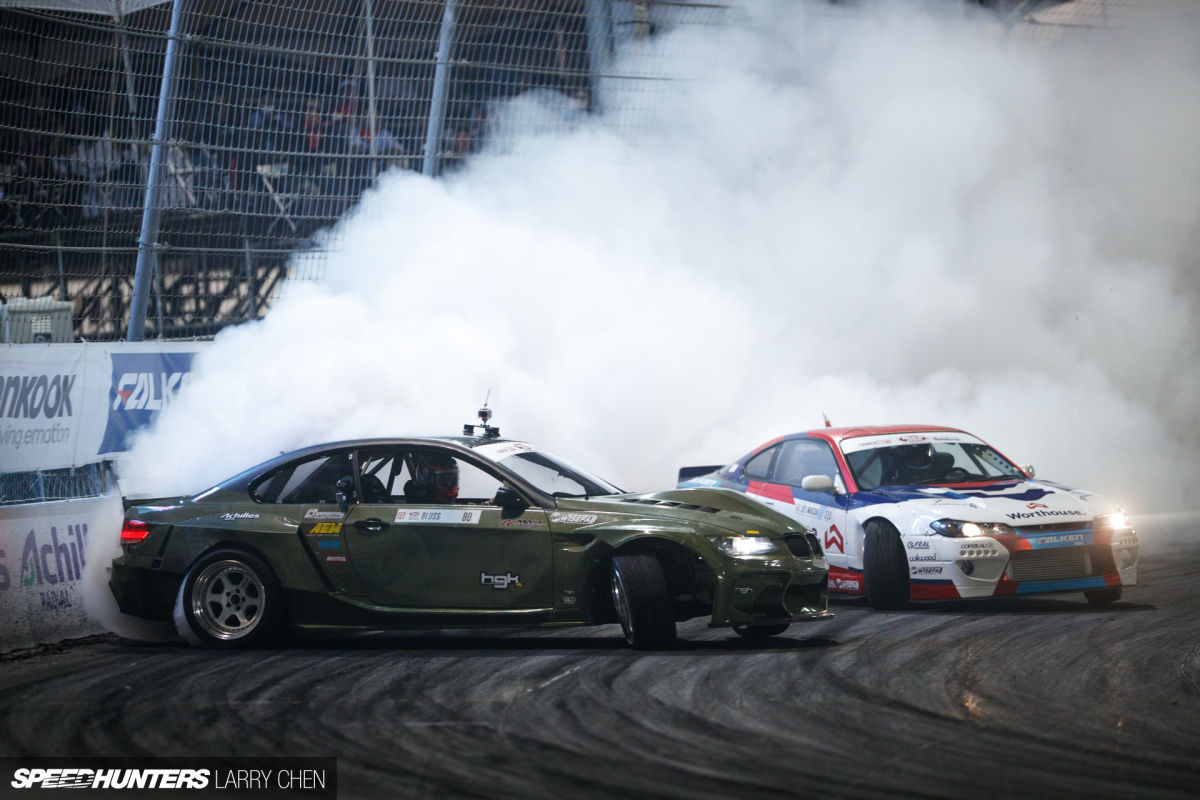 It was just too cool to see Kristaps Blušs unleash the E92 Eurofighter early due to unforeseen circumstances.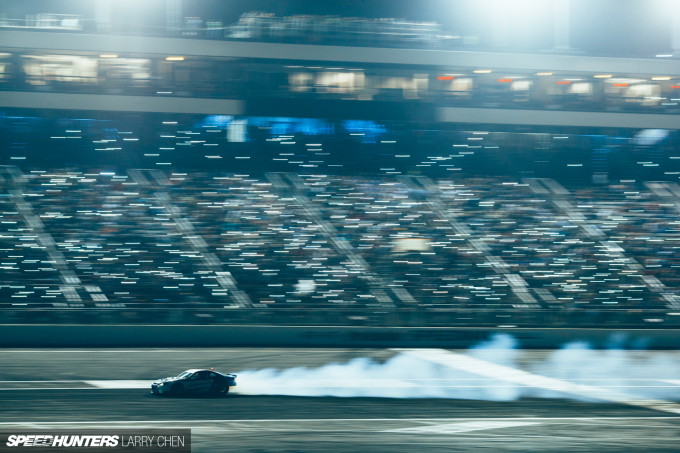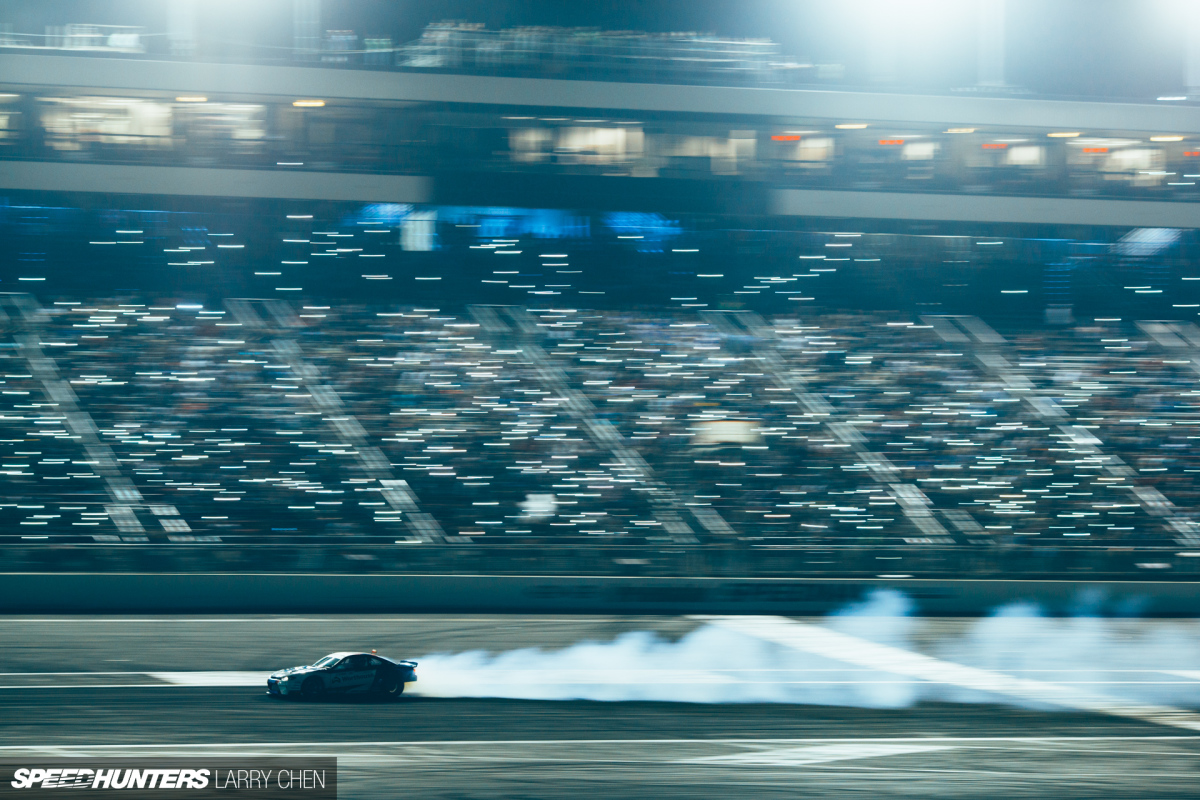 Almost like my Texas shot, but this time it was unplanned.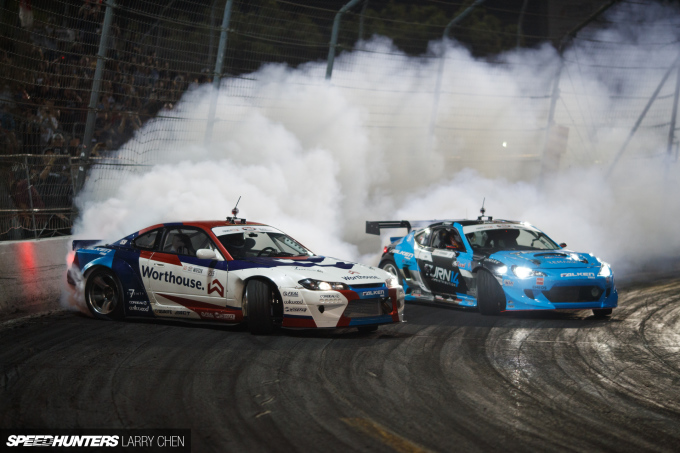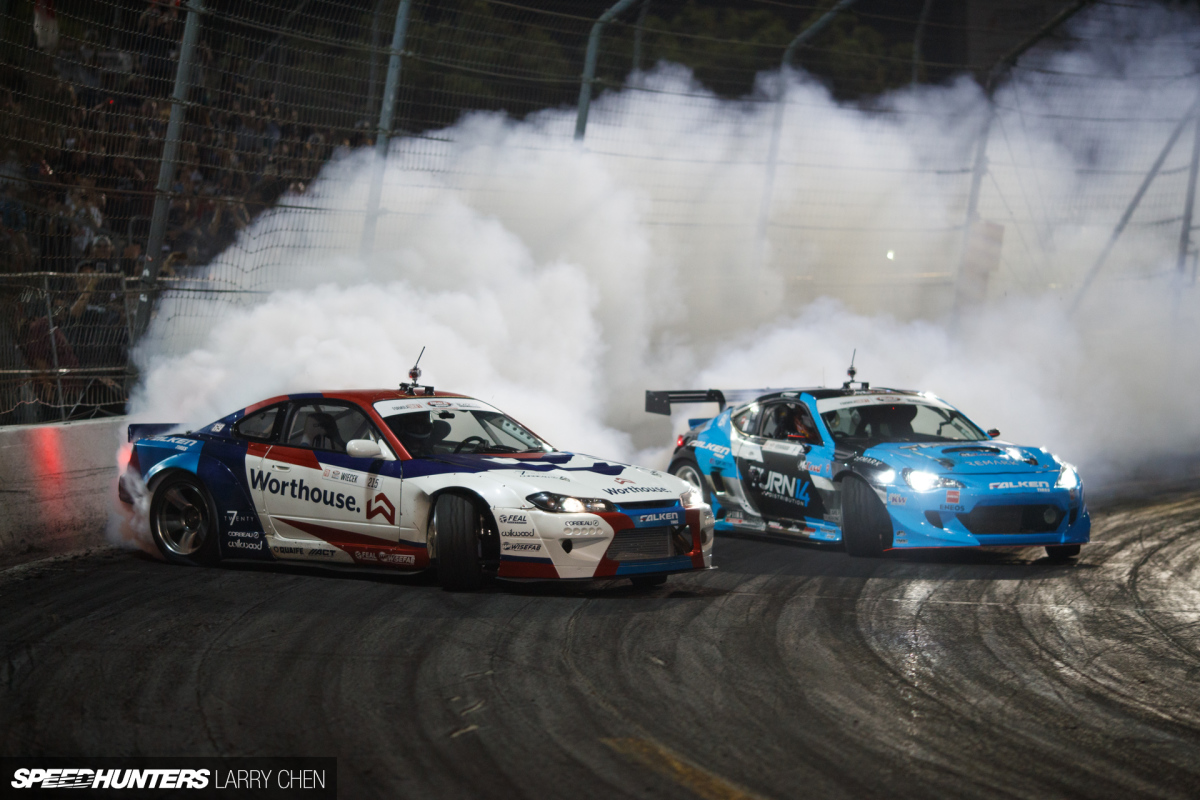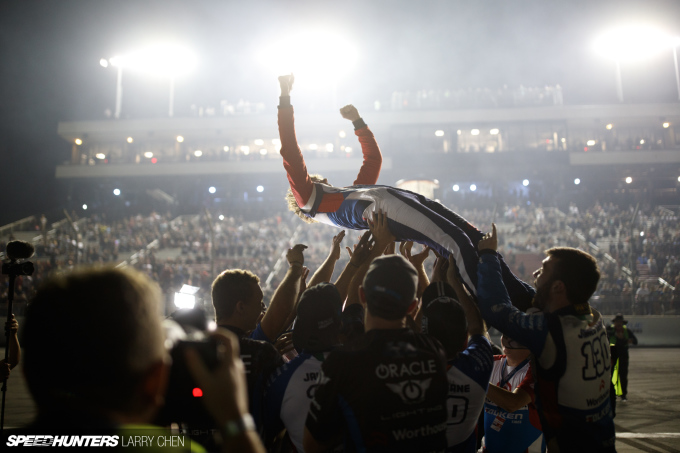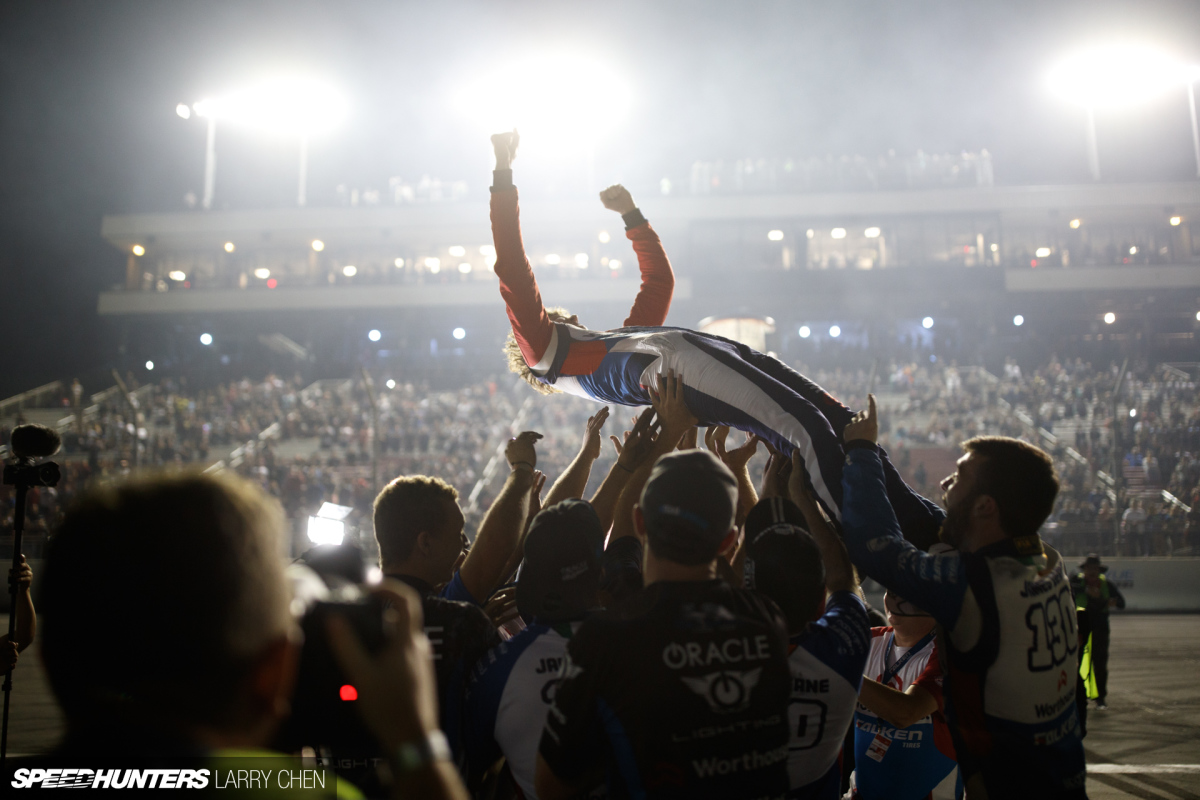 One of my favorite shots of the night.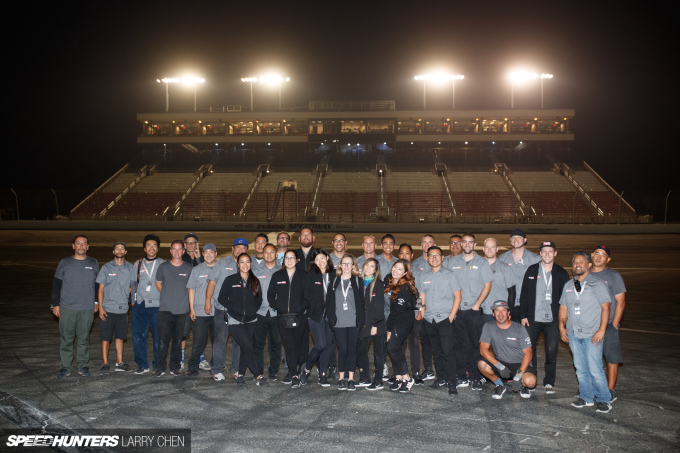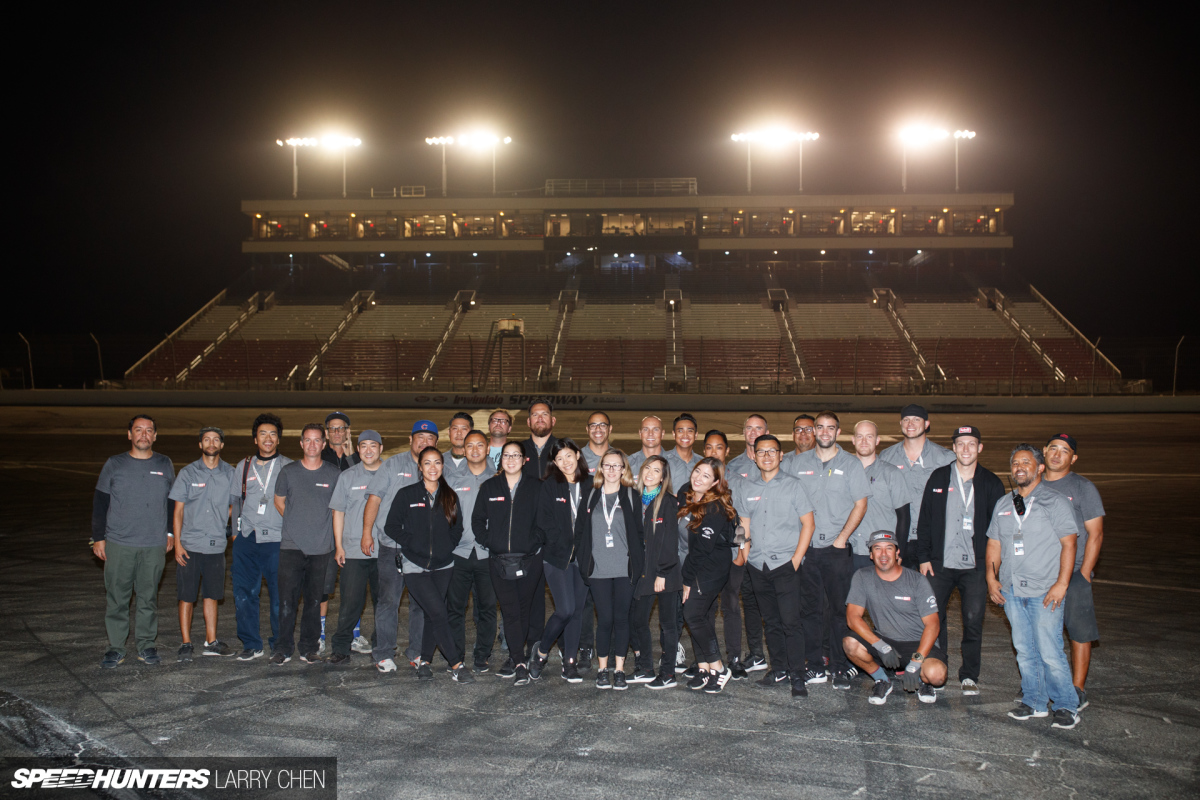 Can you spot me? Yeah, I'm about to pass out in this photo from running around like a crazy person trying to capture everything before it all disappears. I want to thank the Formula Drift family for calling me one of their own, and I'm looking forward to Las Vegas next year. The location will be different, but you can bet the party will be epic.
Larry Chen
Instagram: larry_chen_foto
larry@speedhunters.com