Being relatively affordable, having massive aftermarket support, a manual transmission option, and possibly the most important factor – rear-wheel drive, the Toyota 86/Subaru BRZ is a great platform for enthusiasts to sink their teeth into.
While roaming around Koza Motorsports Festival, I knew I'd find an example to point my camera at. And Toyota (Toyopet) of Okinawa's demo car fit the bill perfectly.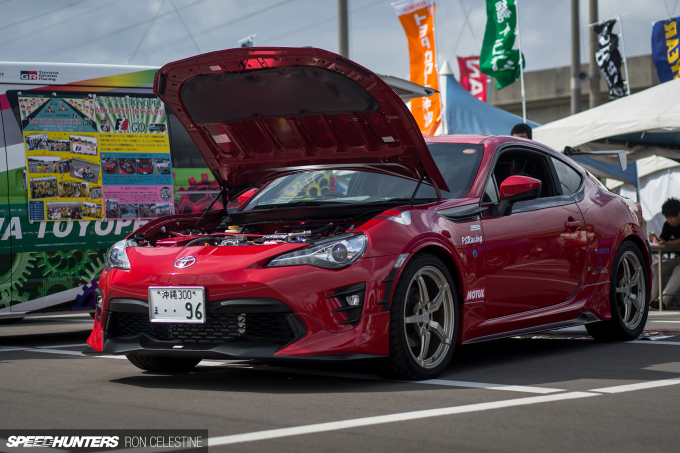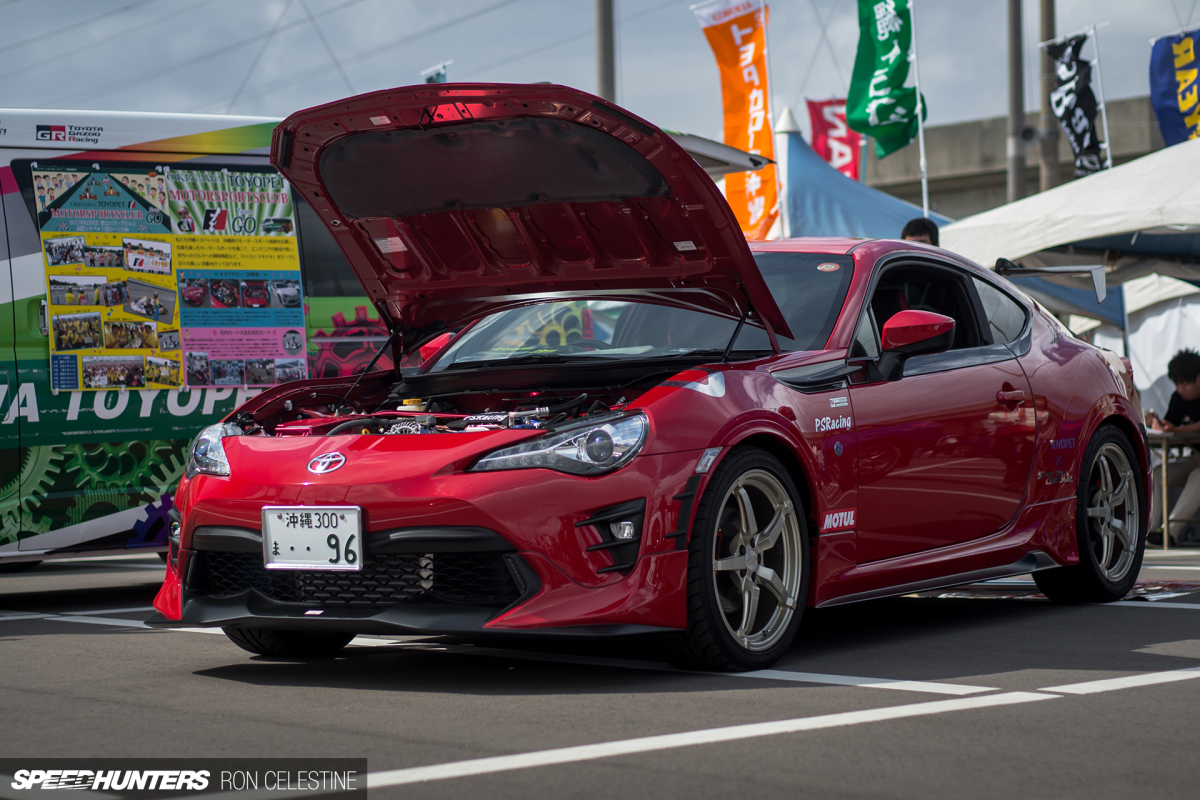 It will always be up to an owner's personal preference in which direction they take their build, especially when it comes to following functionality or form, or a bit of both. With this car, the Toyota Racing Development package puts the emphasis on function while still adding a bit of character to the car.
The TRD transformation includes carbon fiber fender aero fins, side skirts, and fender extensions that increase the width by around 14mm on either side. With Japan being the land of GT wings, I wasn't surprised to see one attached at the rear, via swan neck stays.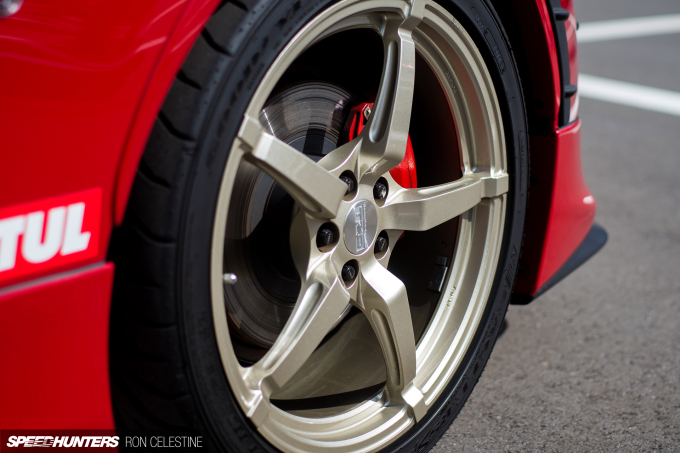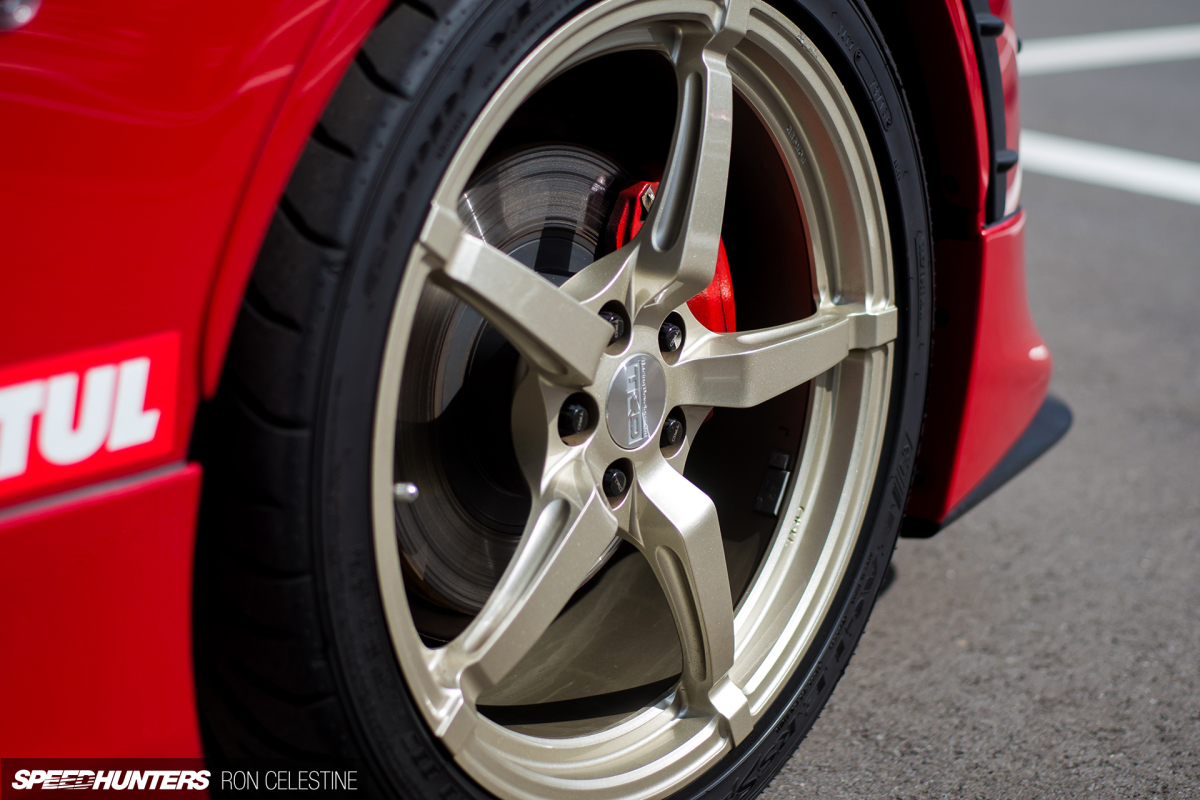 Forged TRD SF3 18×8-inch wheels are not only a lightweight solution, they allow space for a larger brakes to be fitted as well. Maybe that mod will be next on the list?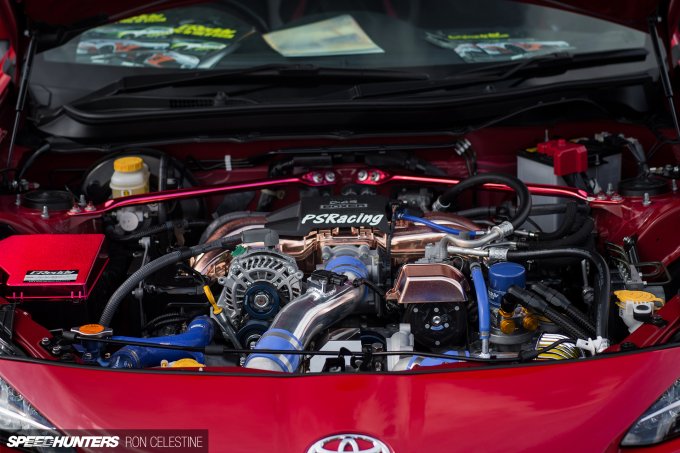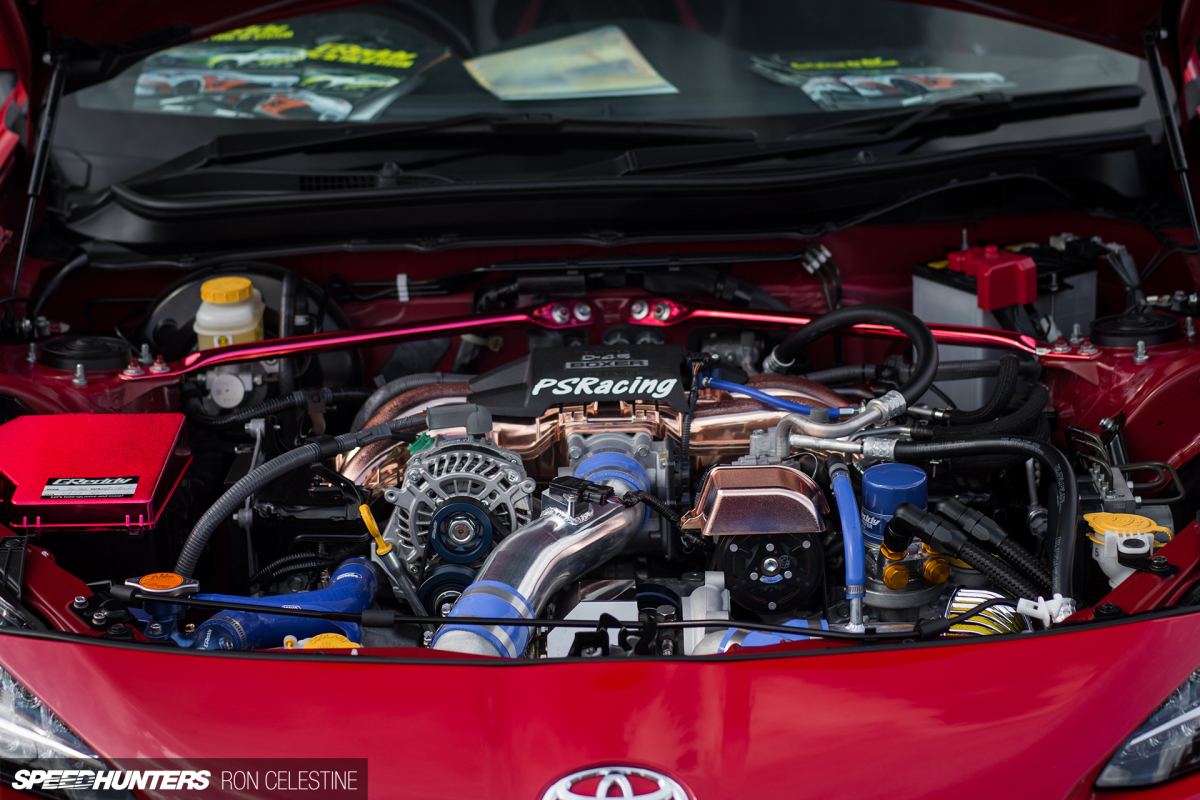 The common complaint with these cars is their lack of power; in stock form the naturally aspirated 4U-GSE/FA20 is far from being a fire-breathing monster.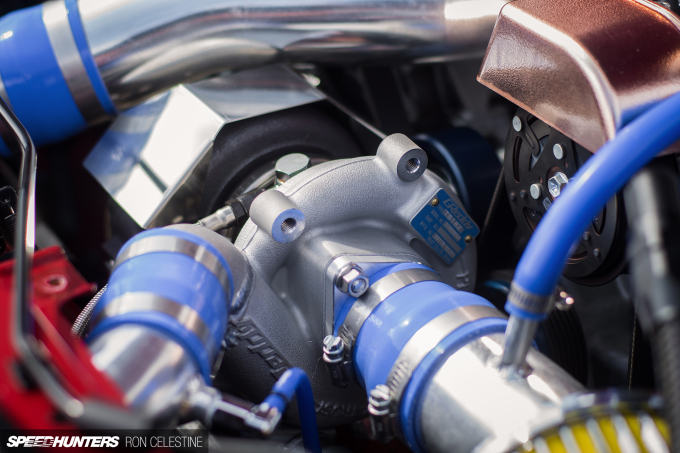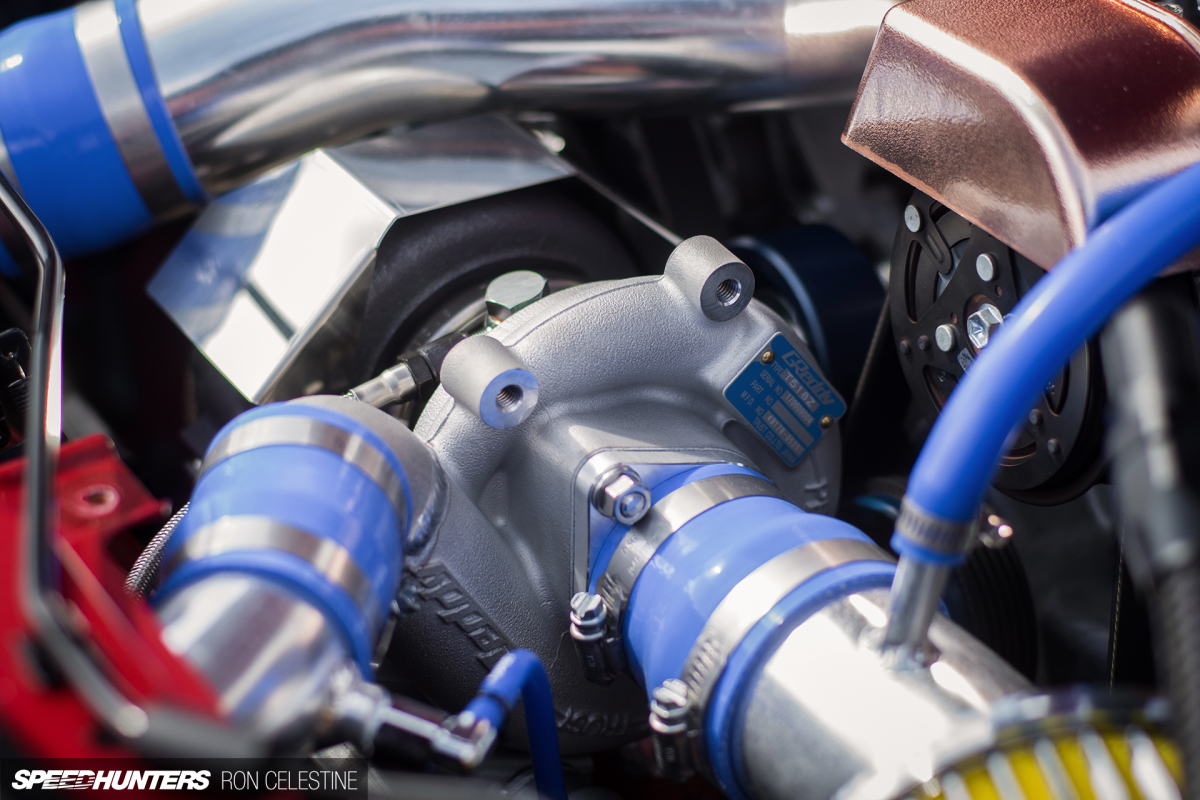 GReddy set out to solve the lackluster performance with its T518Z Tuner Turbo bolt-on kit, which was specifically designed for the Toybaru engine with all the supporting modifications to ensure reliability.
When combined with GReddy's intake and exhaust system, the net result is an extra 90 horses at the rear tires, making the car a whole lot more fun to drive, especially through the mid-range and top end.
The interior has been left untouched, the exception being a GReddy Sirius Vision boost gauge which uses a thin electro-luminescent film to create a heads-up display look.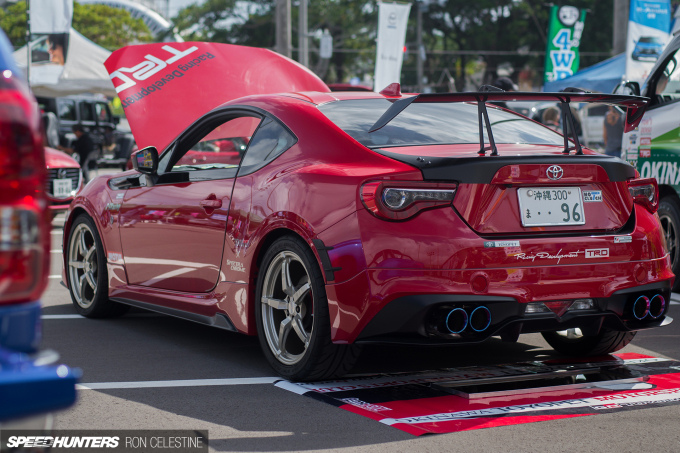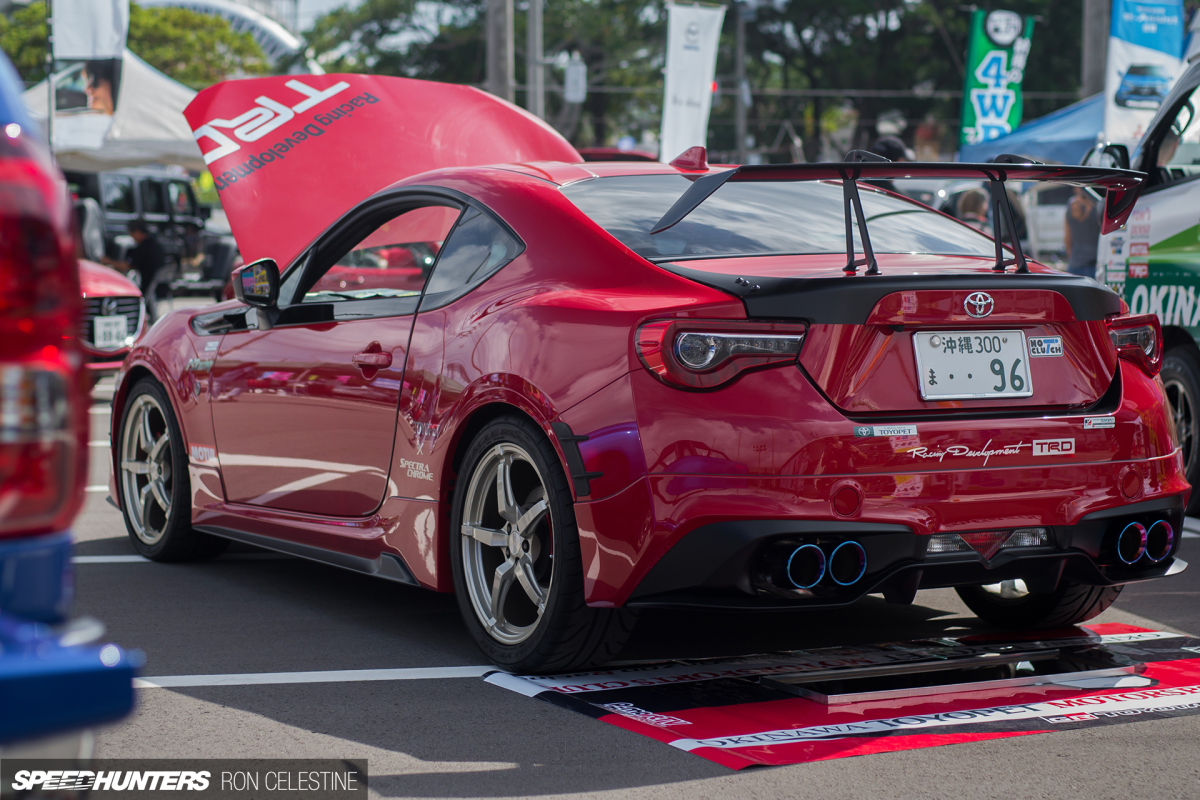 As fun as it is to see some of the more wild and over-the-top 86s and BRZs, seeing one modified in a simple yet functional way is something I can definitely get behind.
Ron Celestine
Instagram: celestinephotography