As I was leaving the Las Vegas Convention Center for the final time this week, late for my flight mind you, I noticed an early '90s Lexus stuck in traffic way up ahead.
I was presented with the prospect of either missing my flight or not delivering exactly what I wanted for my final assignment from the 2017 SEMA Show. The answer was obvious.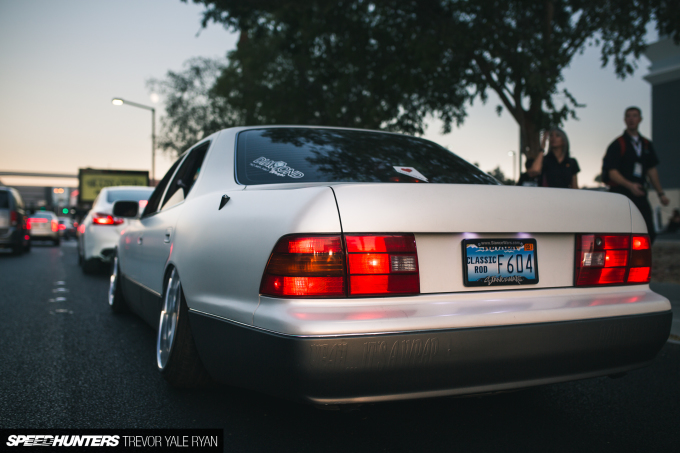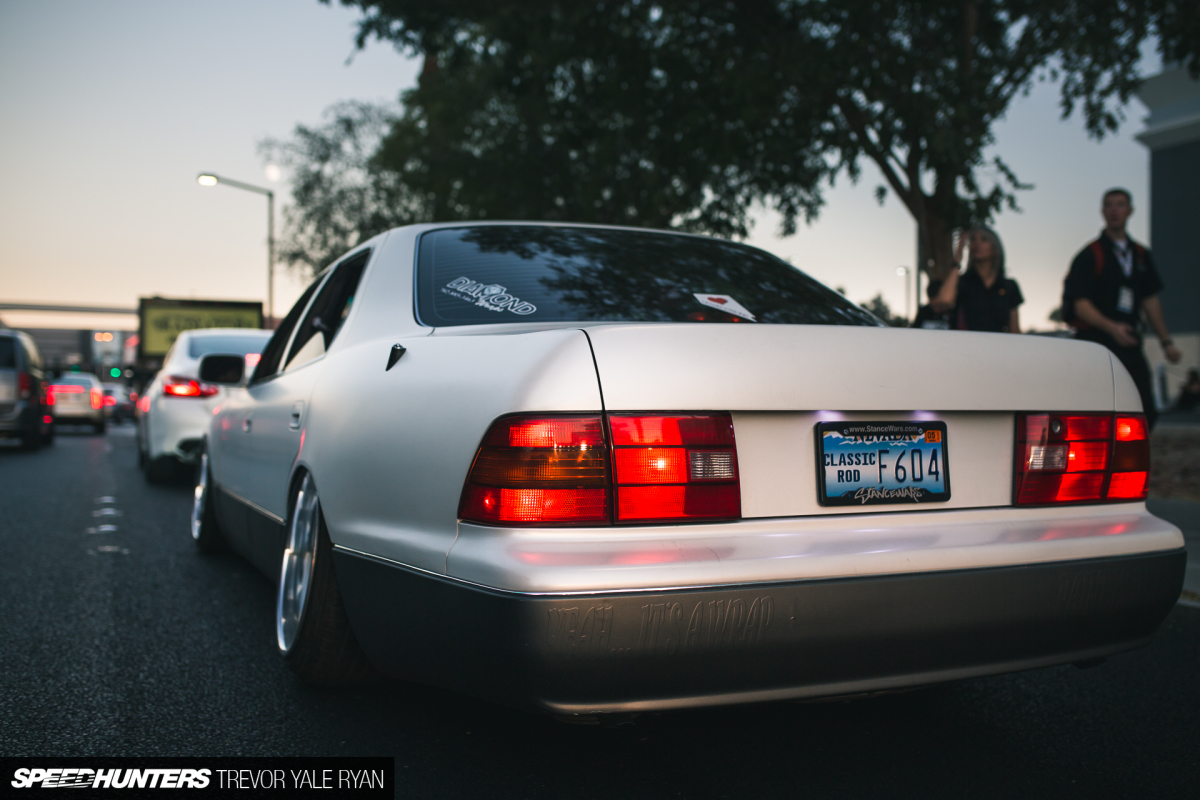 I'd been searching my entire stay for something fitting outside of the show itself, something in the real world, but I hadn't made enough time to explore properly. Between time spent writing (and eating) and the bits of sleep I managed each day, I had found a couple fallback cars, but they just weren't Vegas.
If you've ever ventured here, you'll know 'Sin City' is an absolute one-of-a-kind destination. Whatever you're looking for, you can find it here. What I hadn't yet found was a truly local Las Vegas car, built by a person who actually lives here, and who drives here.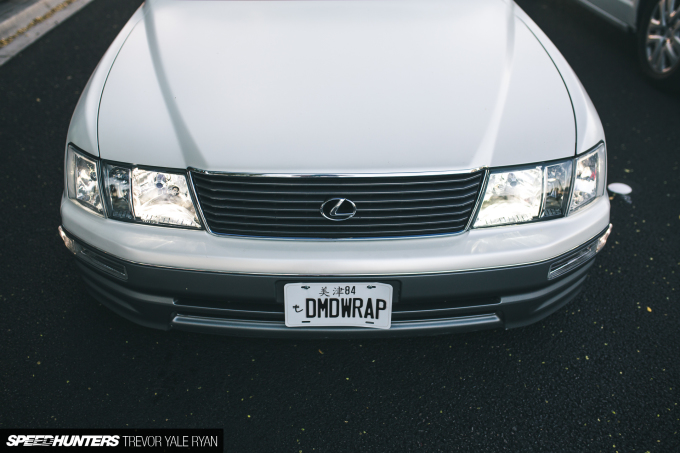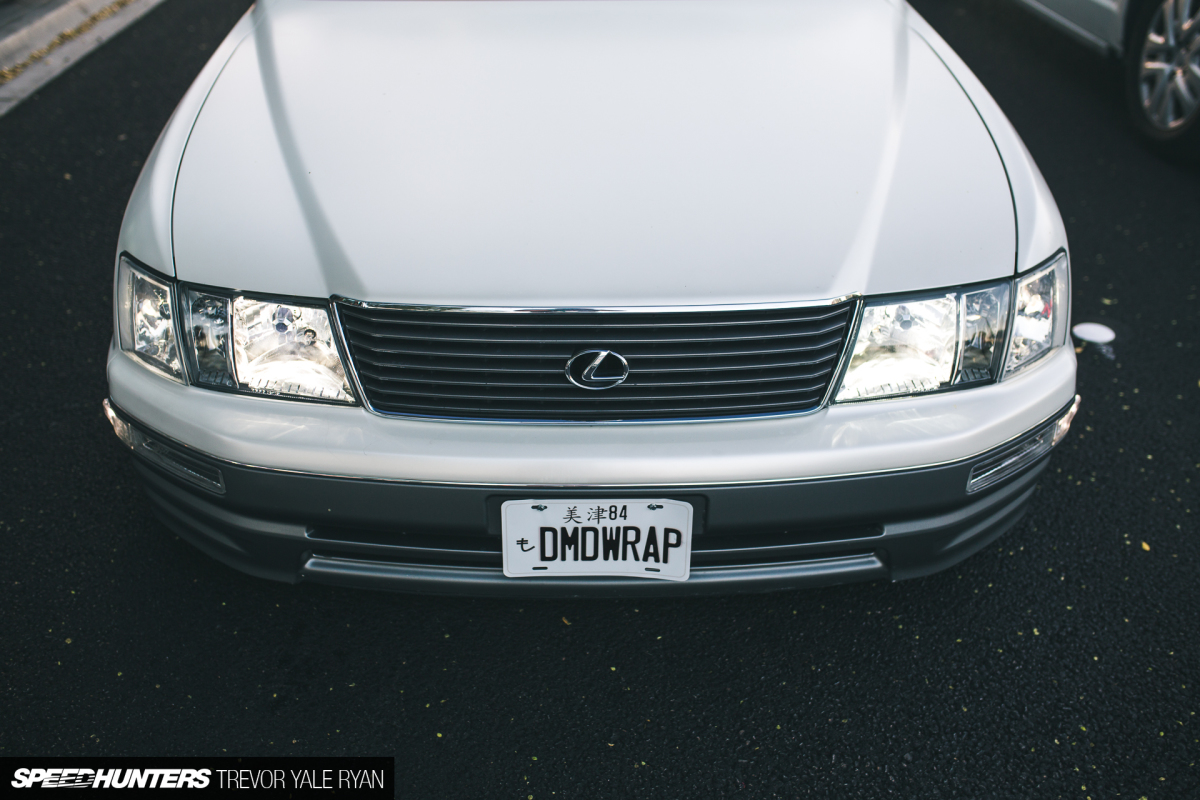 That's why I simply had to shoot this one, traffic and all. It's not like they were moving anyway, which was quite worrisome as I'd needed to take the same road to get to the airport.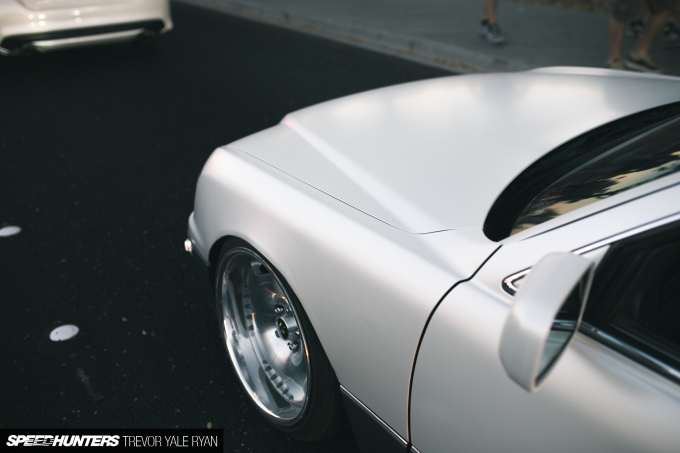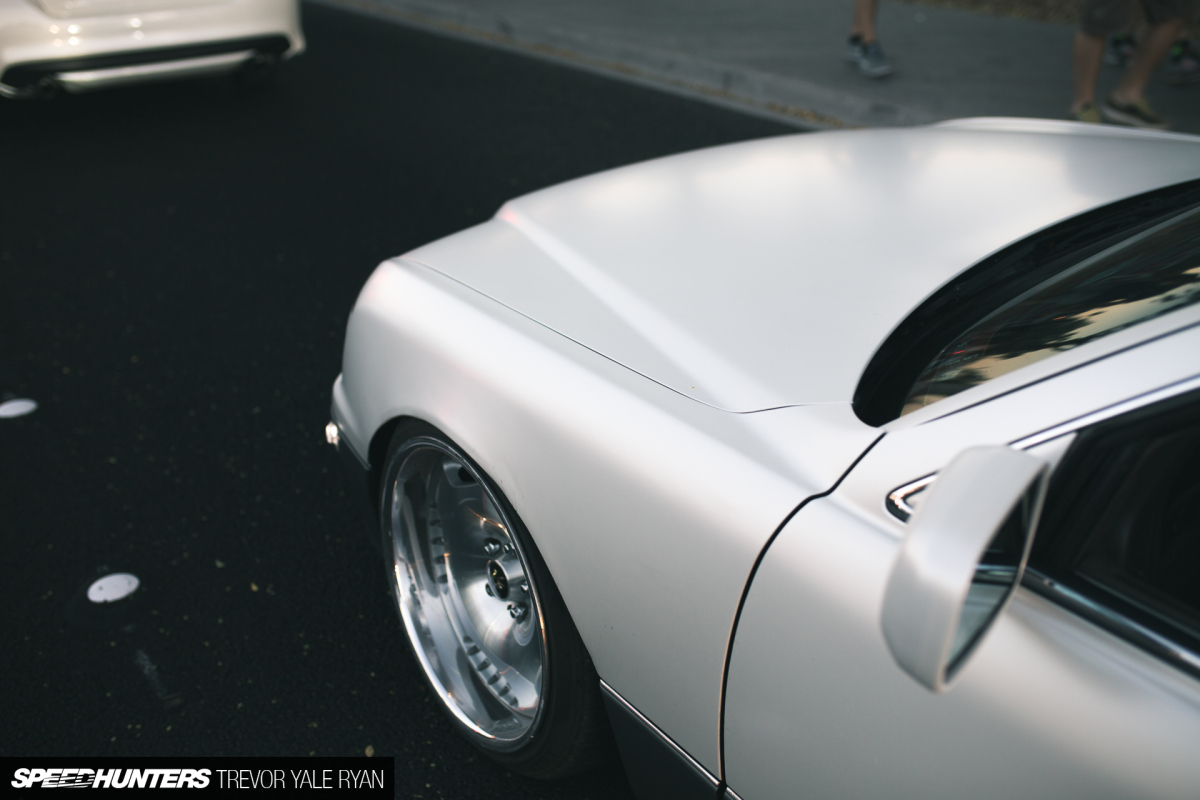 The car was positively glowing against the dark street with a pearly off-white wrap, so I began to click away as the sun went down behind the Rekusasu.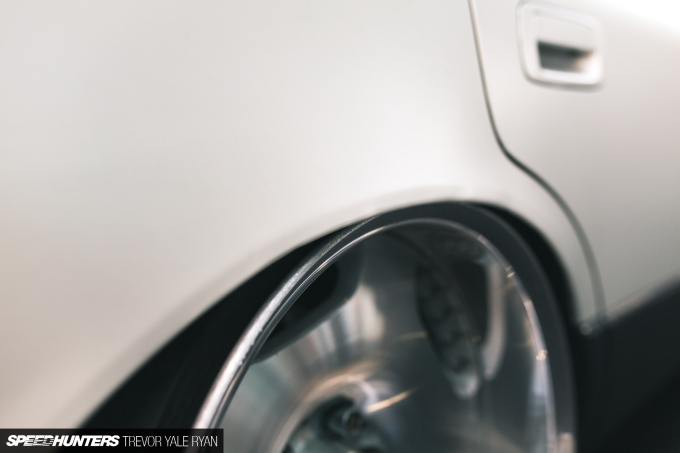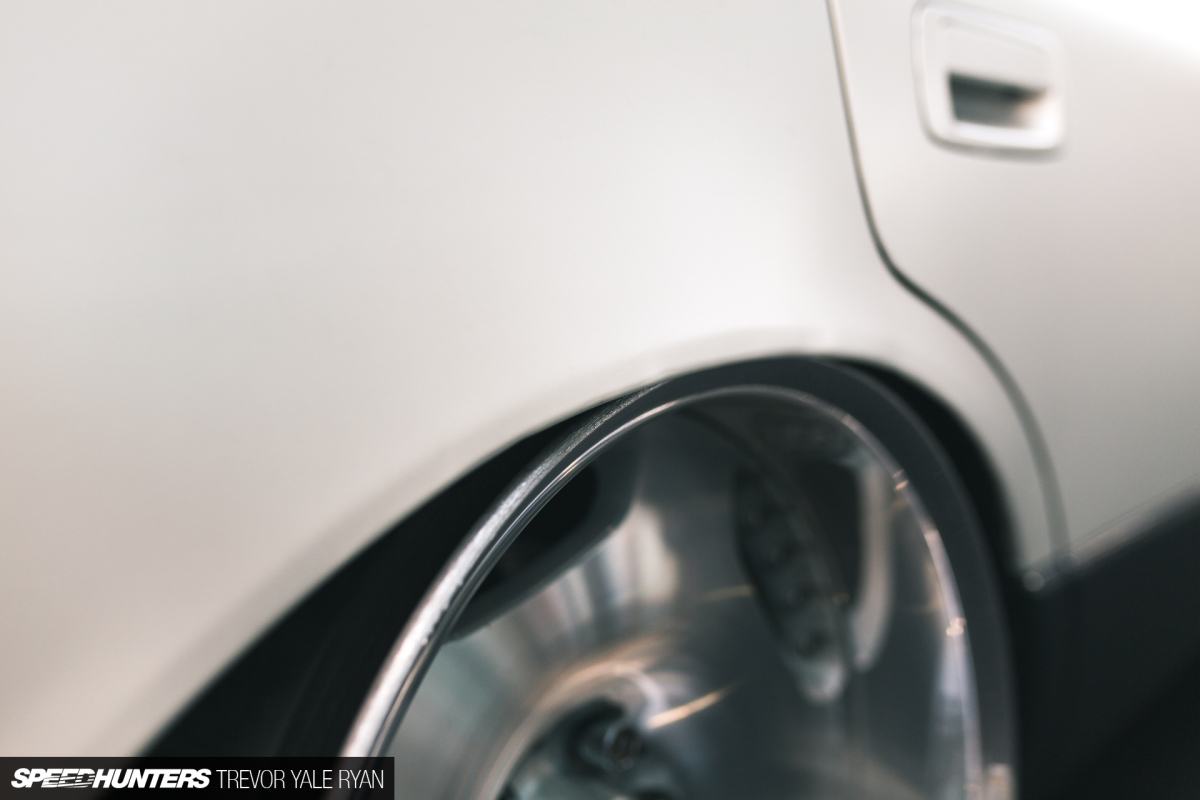 Due to the crunch, I didn't have time to really get any information on the build. Perhaps the owner kept the V8 1UZ-FE power plant, or maybe not; it didn't quite have that V8 rumble.
The gent was quite nice, and I'm sure he would have been keen to tell me about his car. If only he wasn't actively driving down the Boulevard while boarding began on my flight elsewhere in Las Vegas.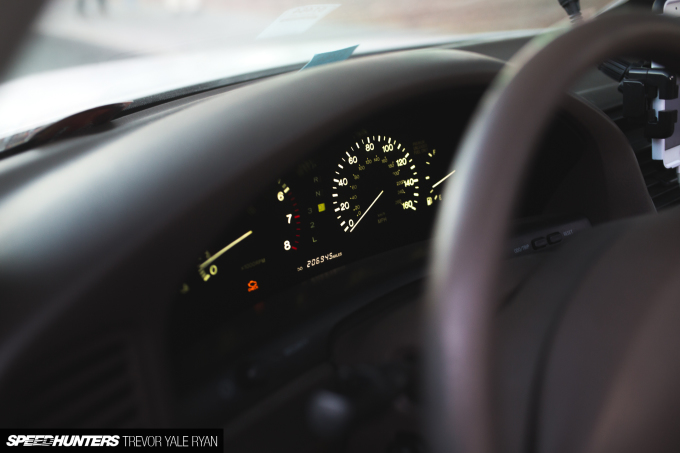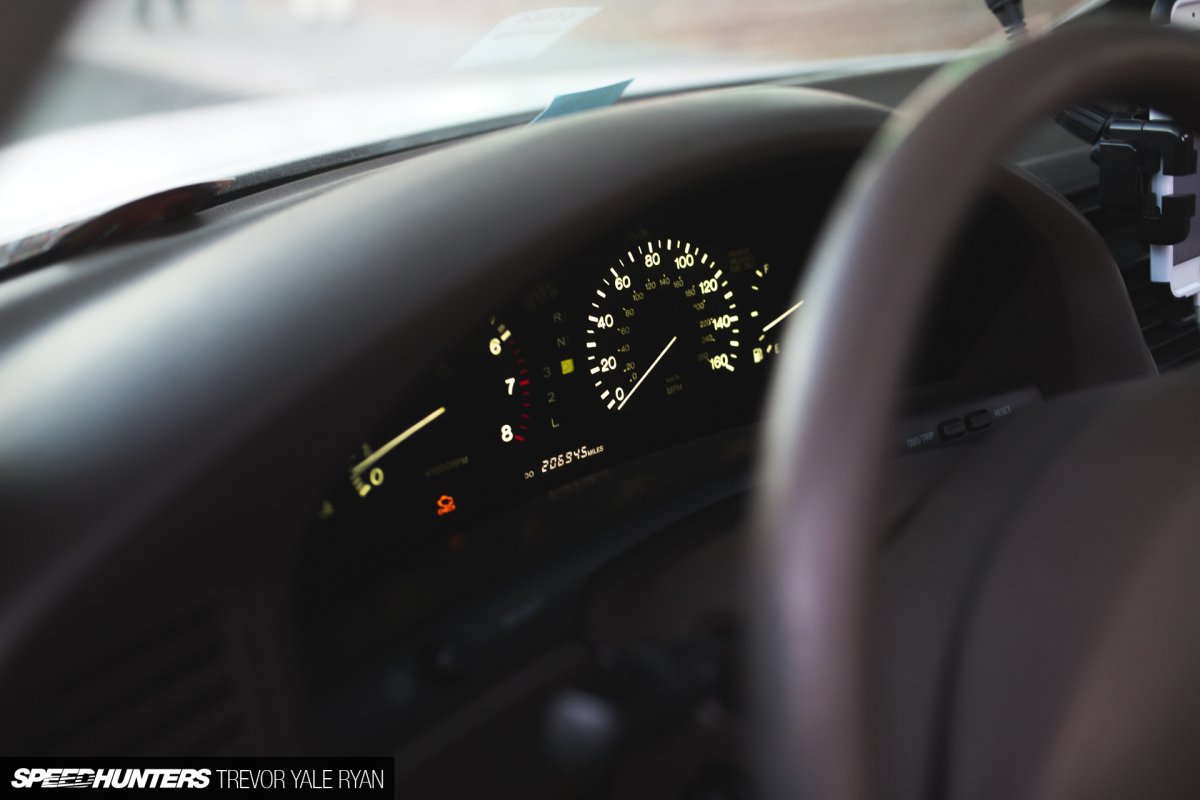 The check engine light might be indicative of a swap, but at over 200,000 miles on the ticker, it could really be anything.
Social norms aside, I shoved my camera into the car to capture the rest of the VIP-esque interior.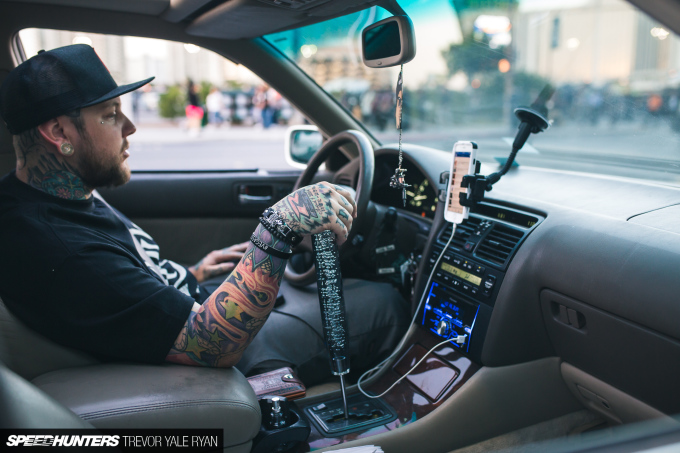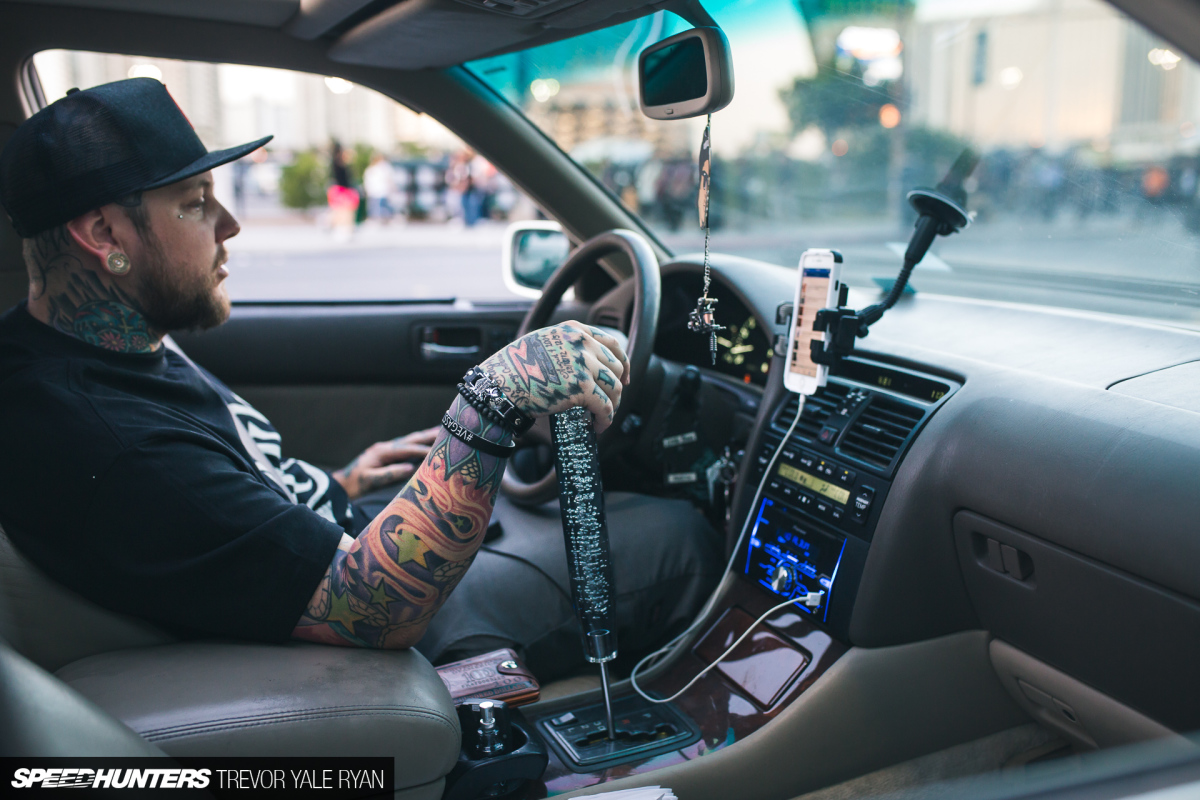 While you'd never walk into a stranger's house and start taking photos just because their curtains were open, this behavior is (usually) perfectly acceptable when the subject in question is a car and you're Speedhunting in a hurry.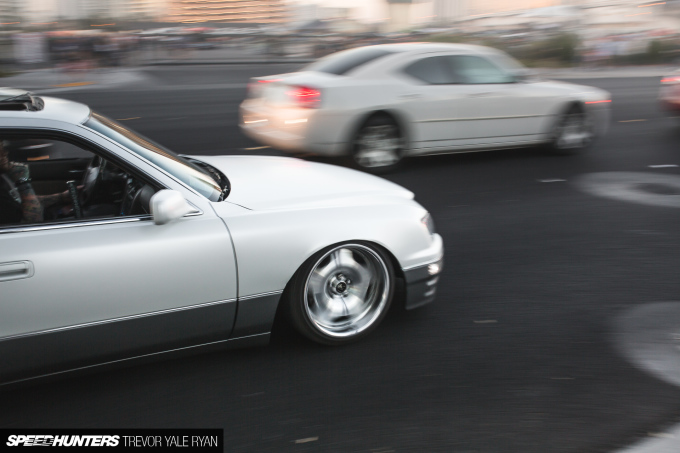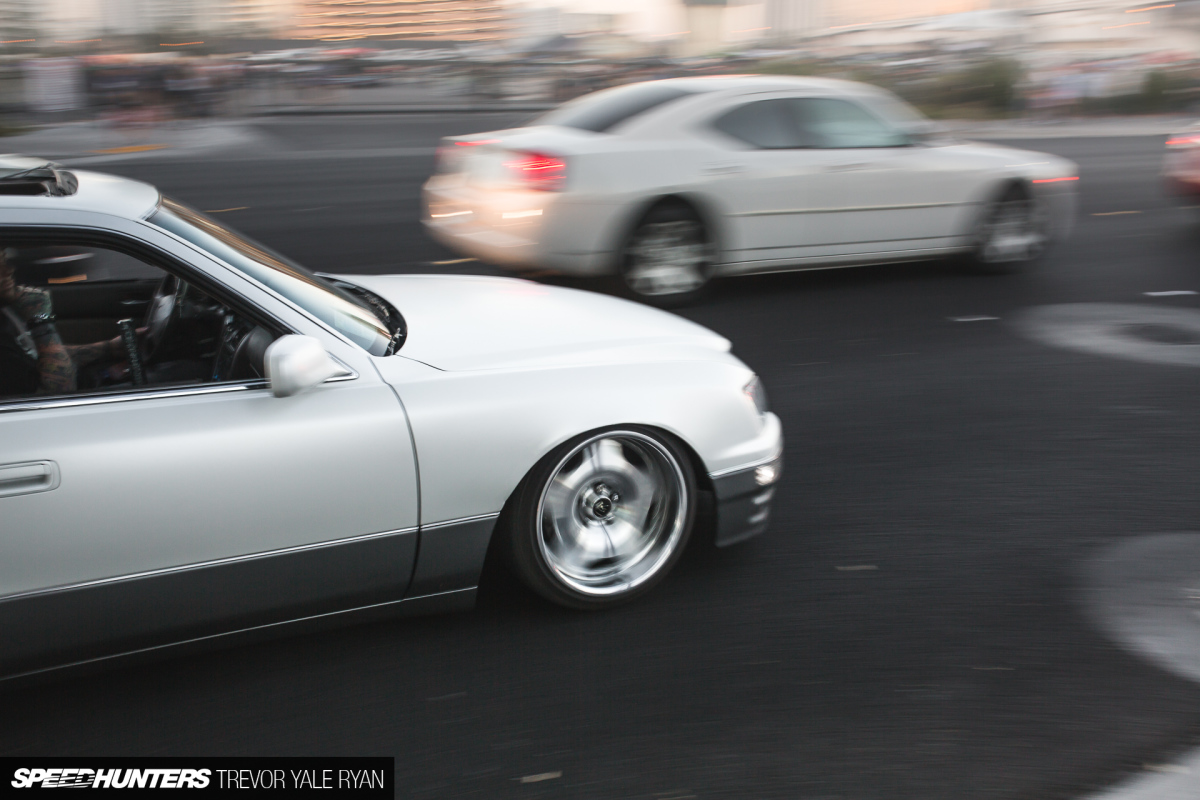 As I type this I'm sitting on an inconceivably cramped chair approximately 12km up in the sky, wishing I had taken a couple minutes to ask more about this Lexus. After all, I made my flight by about six minutes, so I ought to have spent one or two of those extra on the LS400 (not really, the airport was quite stressful).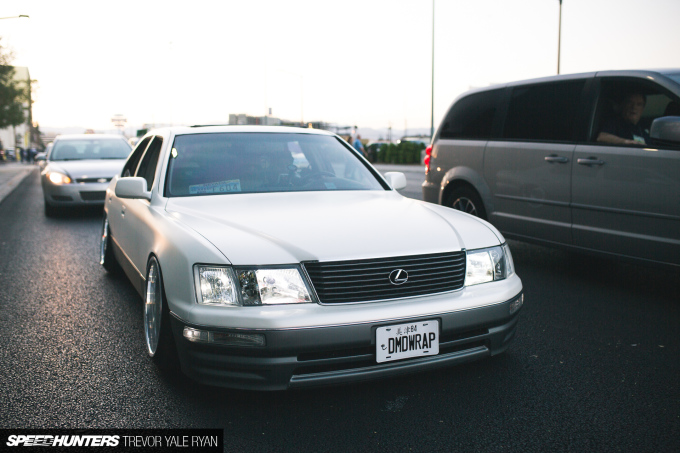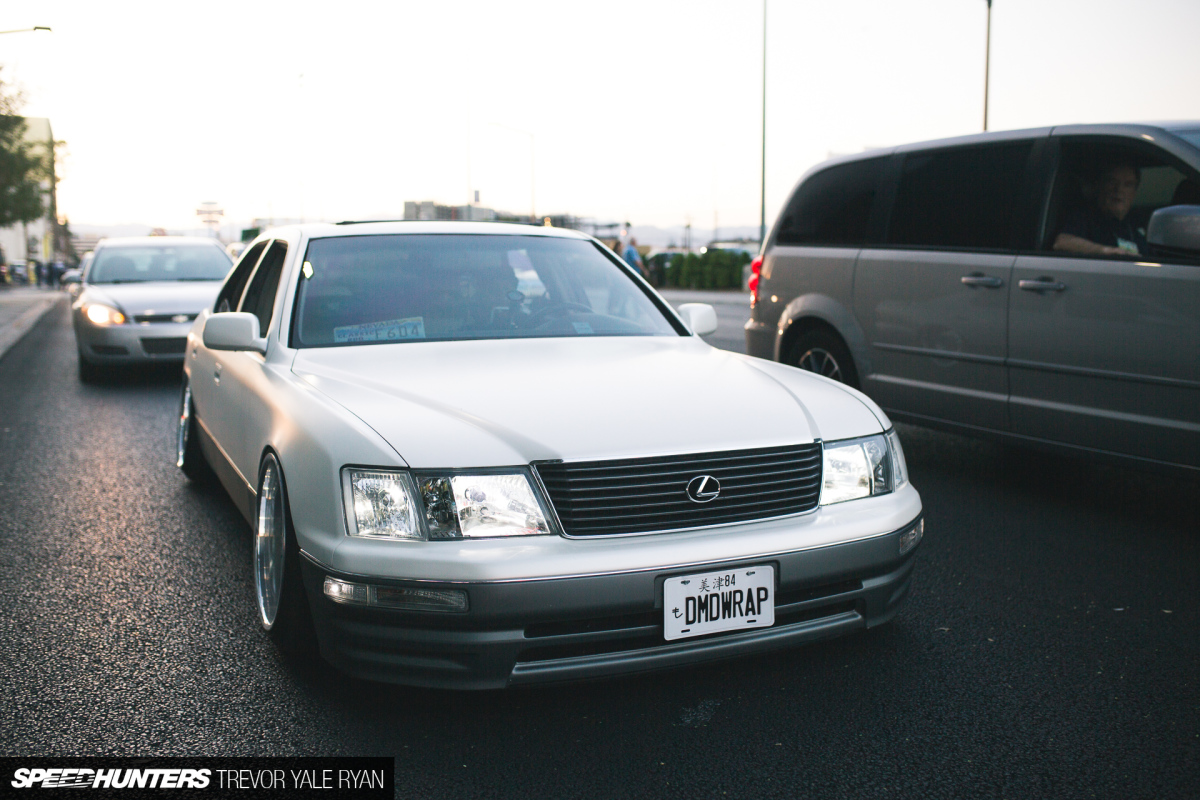 But as big as car culture is, it's really a small world. Chances are, one of you guys will recognize the owner and can fill me in, otherwise I'll just never know…
Til next time, Vegas.
UPDATE: The owner reached out to me on Instagram and gave me a bit of info on the build. He's still making use of the 1UZ and the CEL is on from a cat delete. The LS400 is riding on KW Suspensions V2 coilovers with Slam Specialty bags powered by an Air Lift Performance kit. You can follow his build at jesse_wraps702 on Instagram.
Trevor Yale Ryan
Instagram: tyrphoto
TYRphoto.com