Here at Speedhunters, we're all gearing up for a huge SEMA Show in Las Vegas next week, but before I jump on a flight to the States, there was the not-so-small matter of the Tokyo Motor Show to check out. We're going to kick things off with a quick look at six standout cars from the event, as captured at the media-only day.
Before we get started, no, there was no new Toyota Supra, no new Mazda RX-7, and no new Nissan Silvia. The rumors that have been floating around for ages didn't materialize for the 44th Tokyo Motor Show. While the Supra (or whatever Toyota will name it) will still happen, Japanese manufacturers seem to be all about the electric vehicle future and autonomous driving now. But over-the-top and glitzy marketing moves aside, there were still some cars worth taking a closer look at; just not as many as there traditionally are at this biennial event.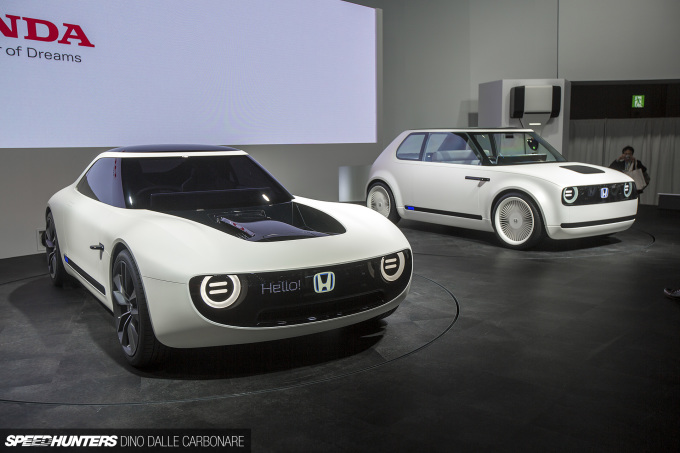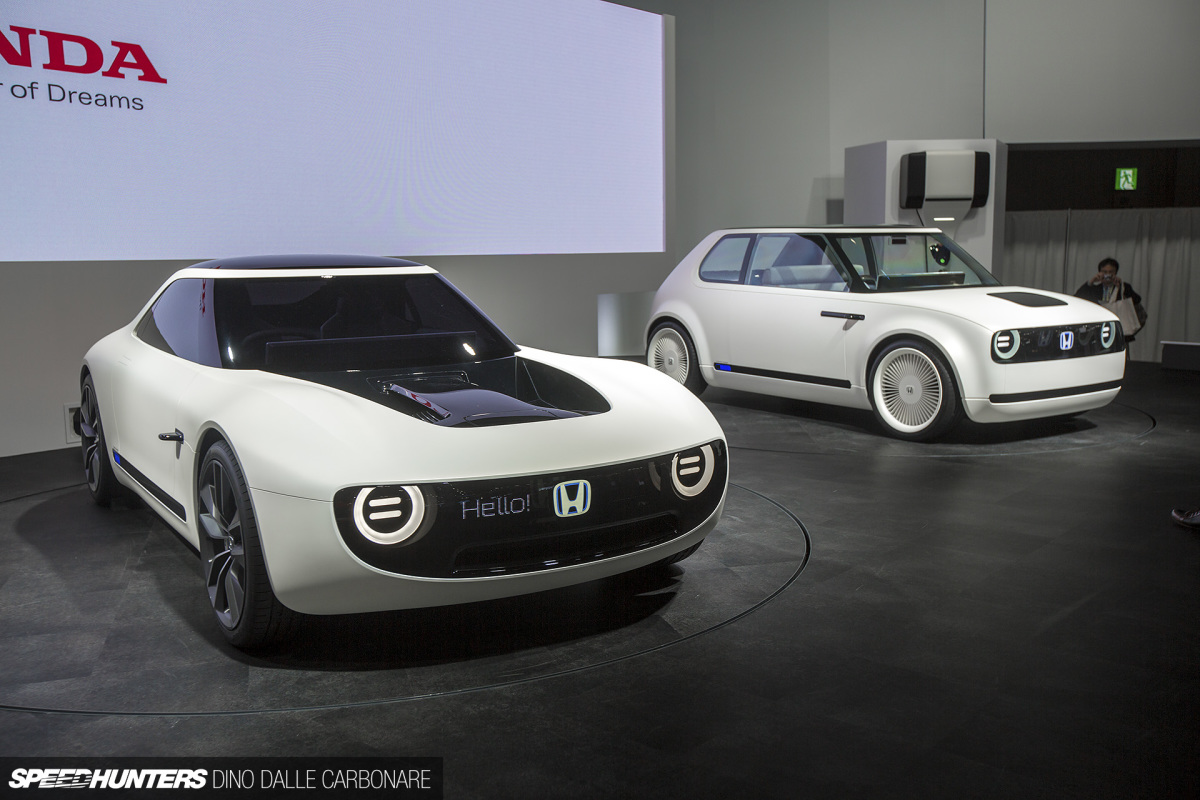 Honda has jumped on the EV bandwagon in a big way, but rather than creating awkwardly-styled concepts that have little link to whatever we might see in the future, it has looked to its history and given a real retro feel to both the Sports EV and Urban EV concepts.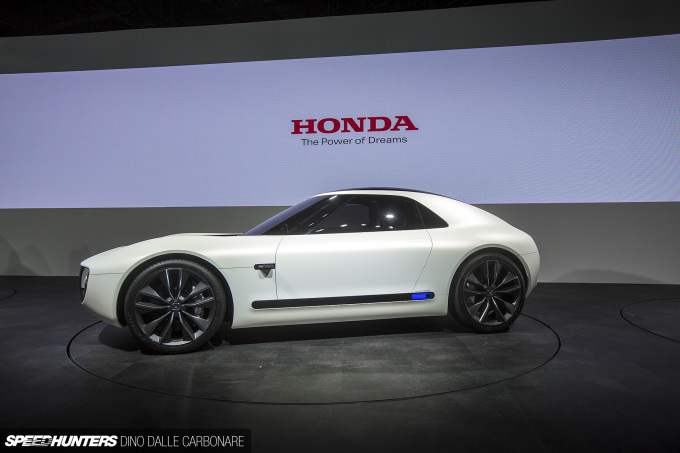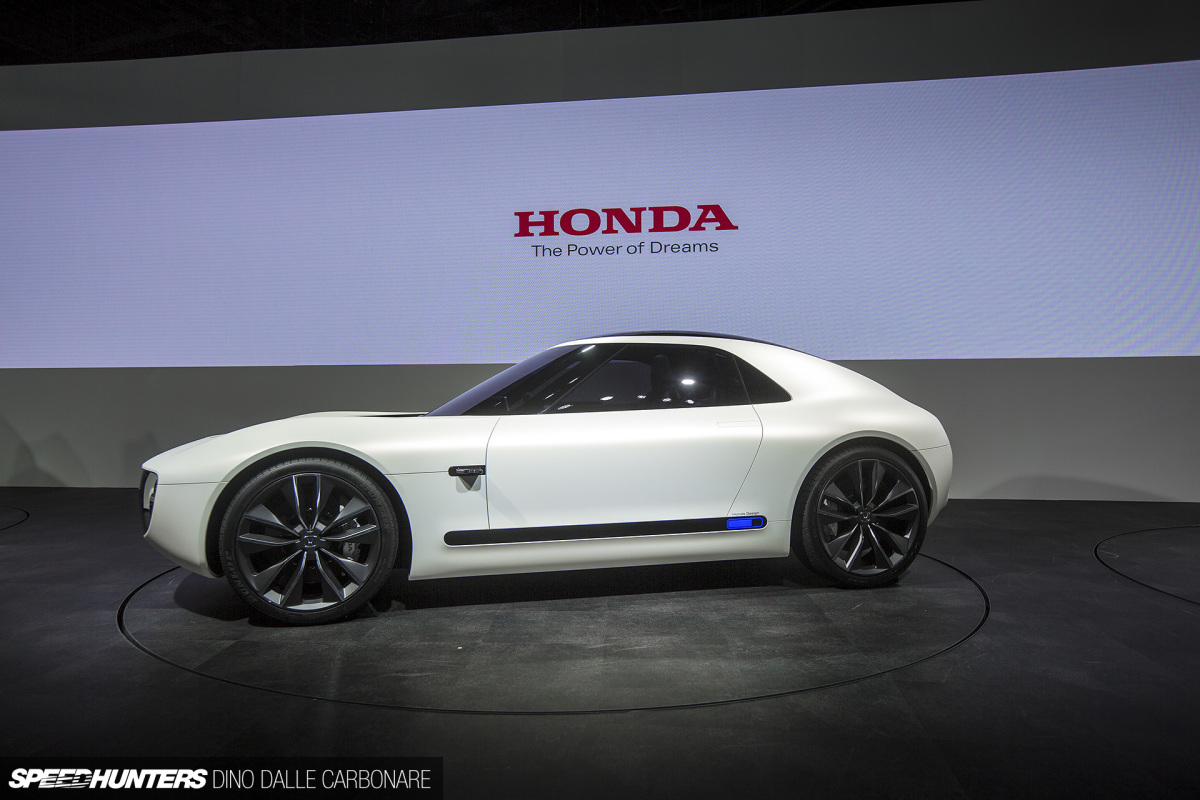 Honda isn't saying a whole lot about the Sports EV, except that it's intended to be fully electric and boast artificial intelligence. I suppose that's why it says 'Hello' when you get close to it.
Gimmicks aside, if this is Honda's design language for the future, I'm all for it. At least there's instant visual gratification, which certainly can't be said about some cars from other domestic manufacturers who seem to be totally lost when it comes to direction. I totally get that we'll all be daily-driving EVs eventually, but there's no need to make them look like spaceships. The Sports EV's S600/S800 link is undeniable, as is the Urban EV's first-gen Civic roots.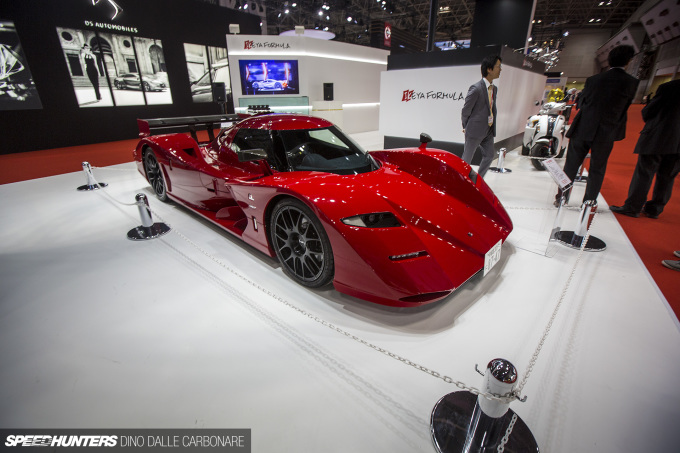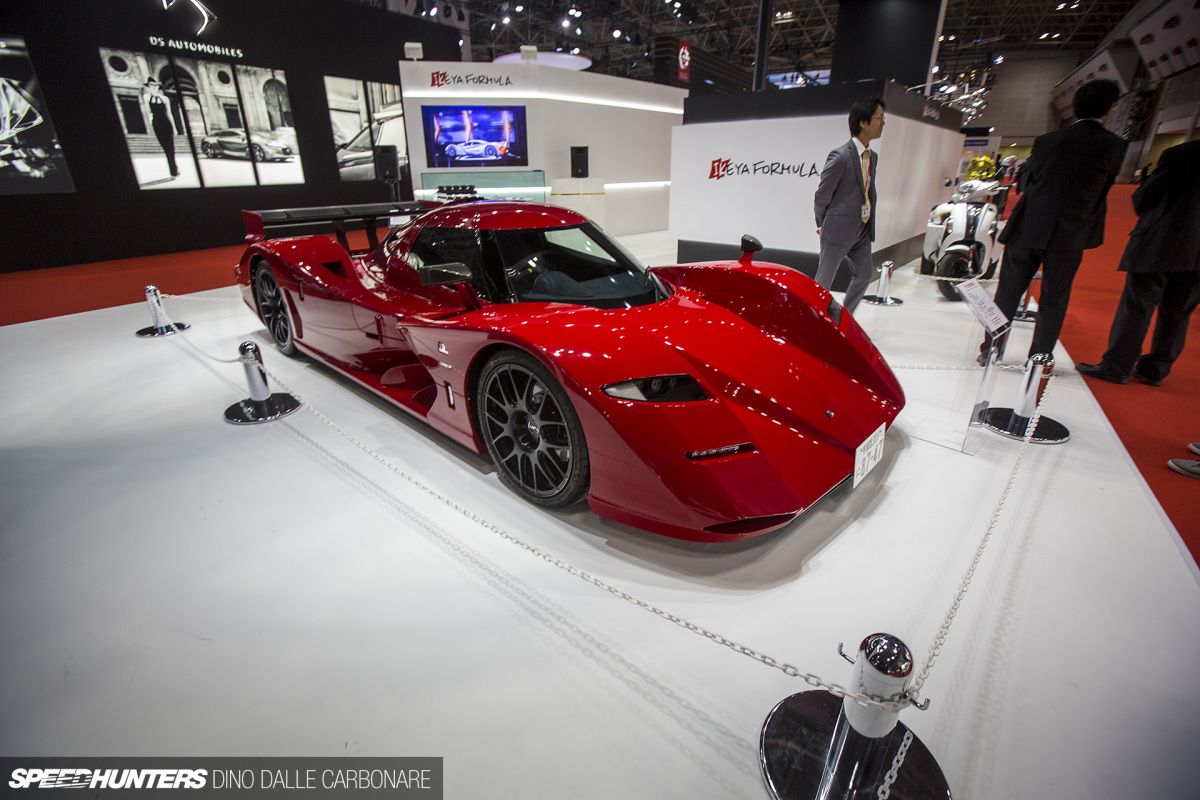 Now this is more like it – the IF-02RDS from Ikeya Formula. Yes, the same Ikeya Formula that does adjustable suspension links and the famous 'Sequen Shifter' which transforms a regular H-pattern into an I-pattern sequential. We saw the first generation of this car two years ago, but since then the project has been really ramped up.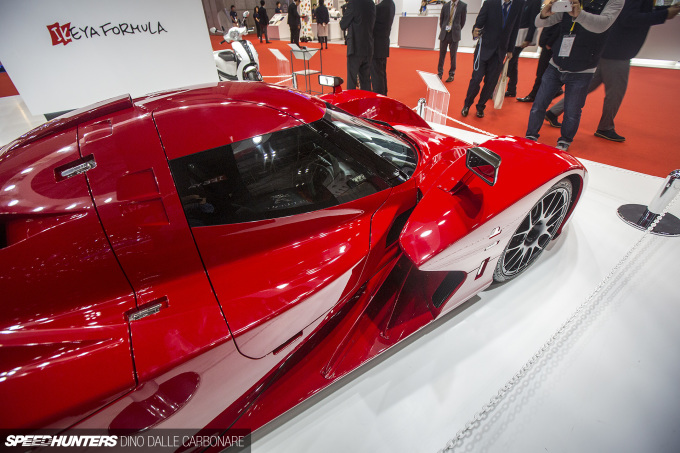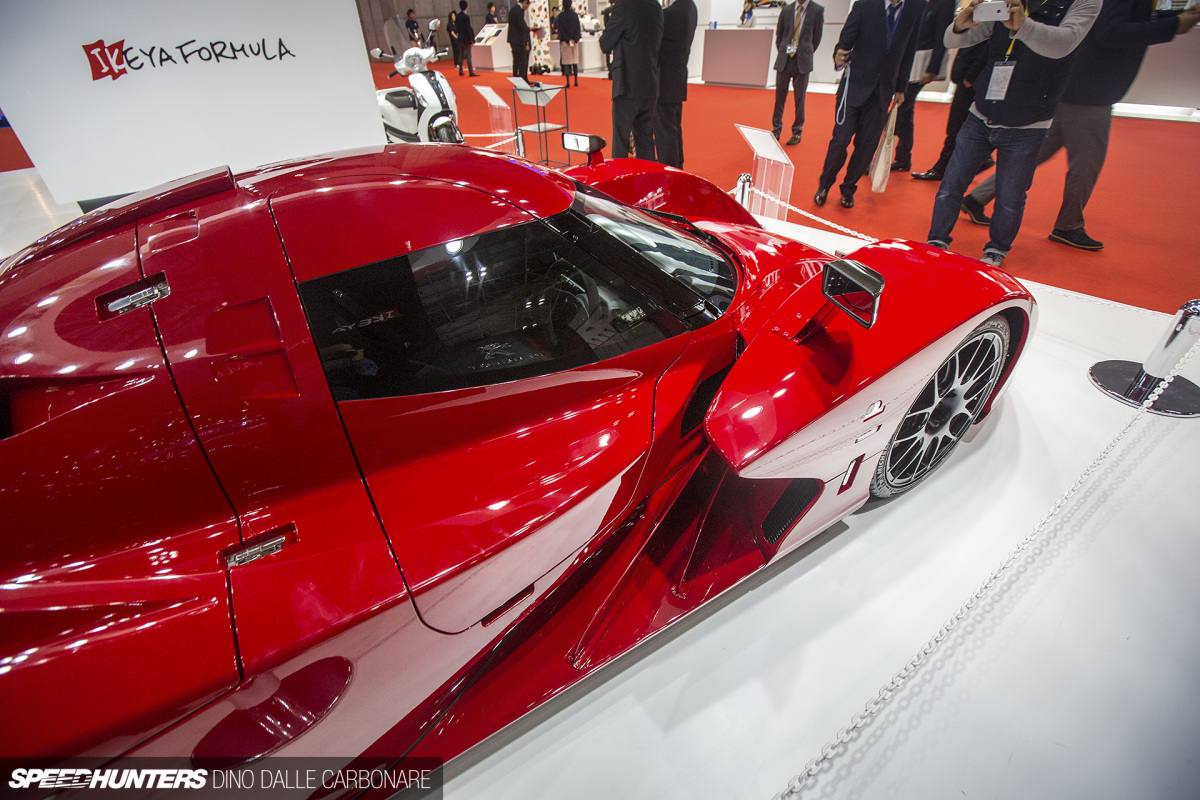 The car is completed and has even passed Japanese homologation for road use and was proudly wearing a license plate. Underneath the LMP-inspired exterior is a custom chassis, double wishbone suspension at each corner, and a turbocharged four-cylinder engine.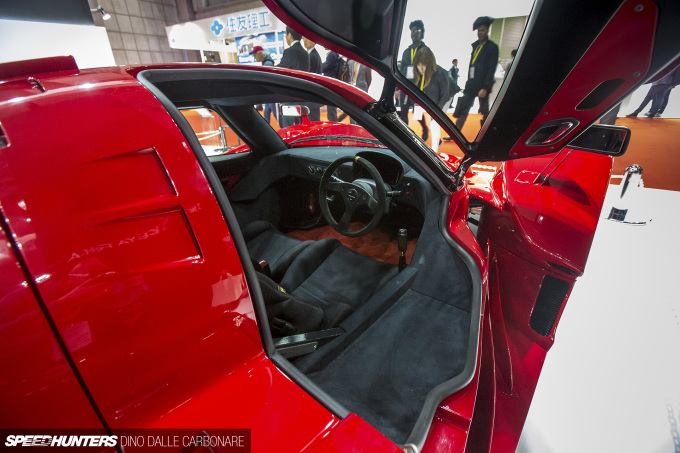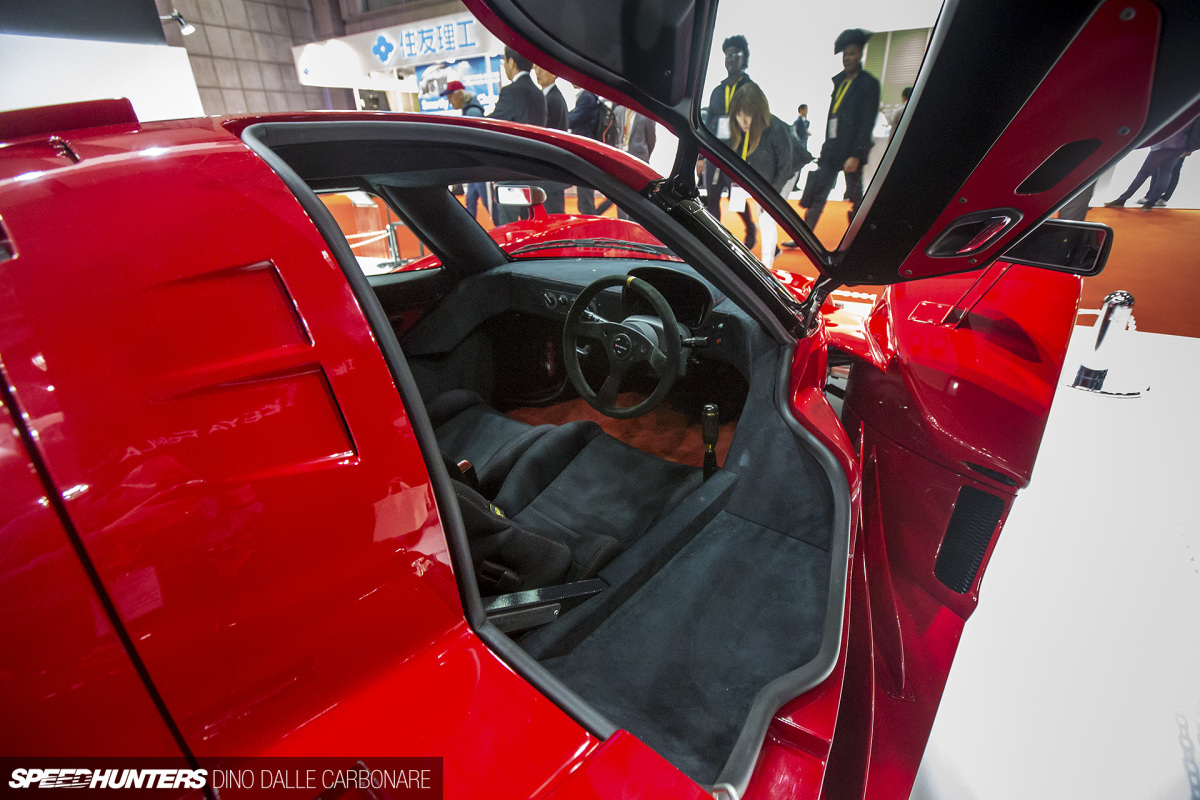 The two-seater cockpit reminds me of a Schuppan 962CR, or any homologation special. It's a very tight fit by the looks of it, but just like a proper sports car should it runs a manual transmission with the shifter mounted to the right side of the right-hand drive driving position. That lever actuates the world's first single-clutch, seamless dog transmission, which is pretty much a race transmission optimized and smoothed out for road use.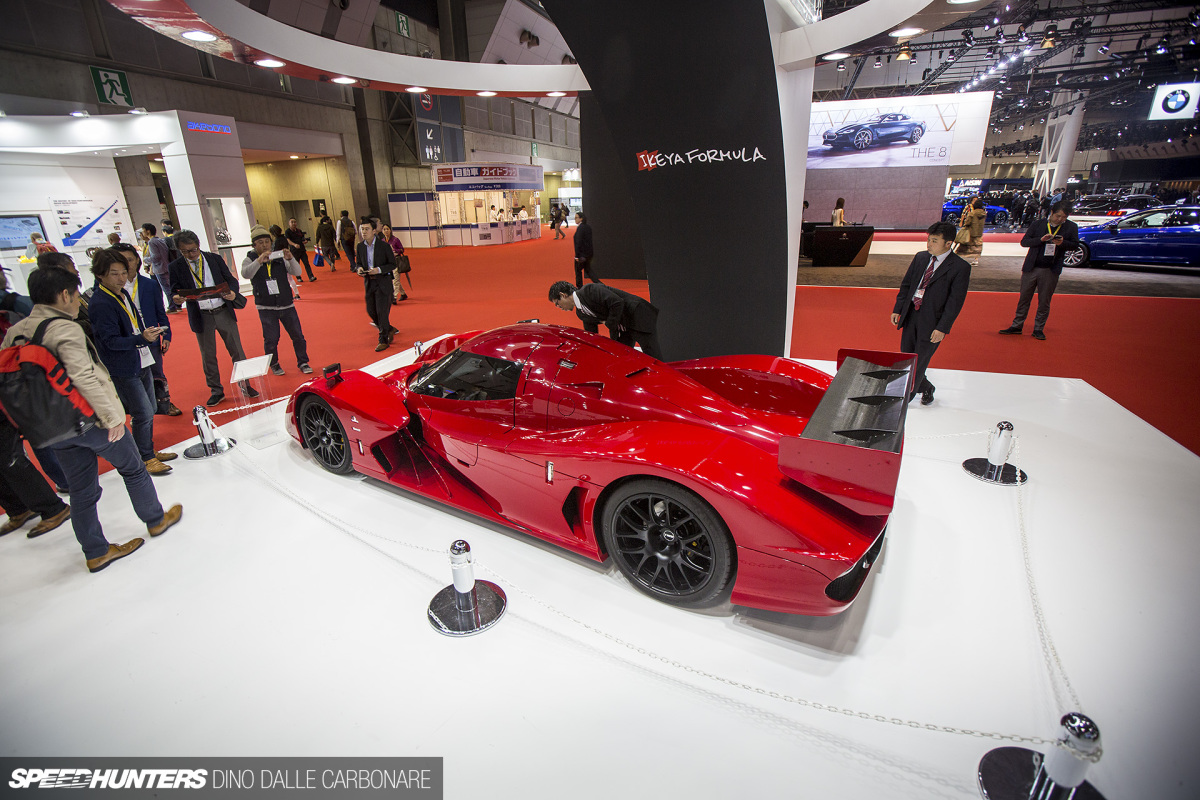 This car oozes awesomeness from every possible angle and is a superb example of what the Japanese are able to do if they put their mind to it. While the body on this car is FRP, there will also be a carbon fiber option available.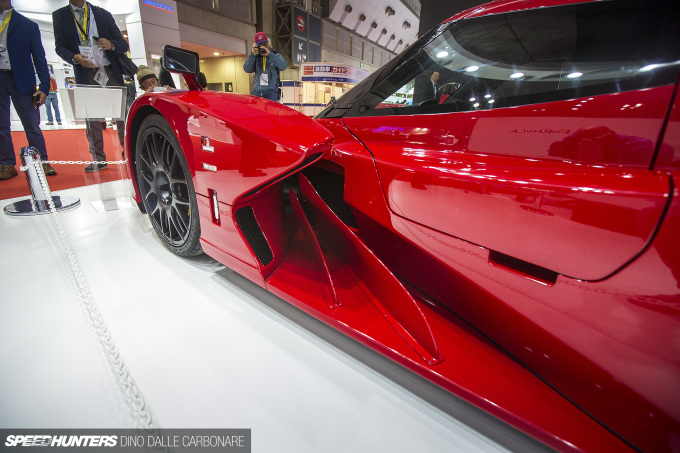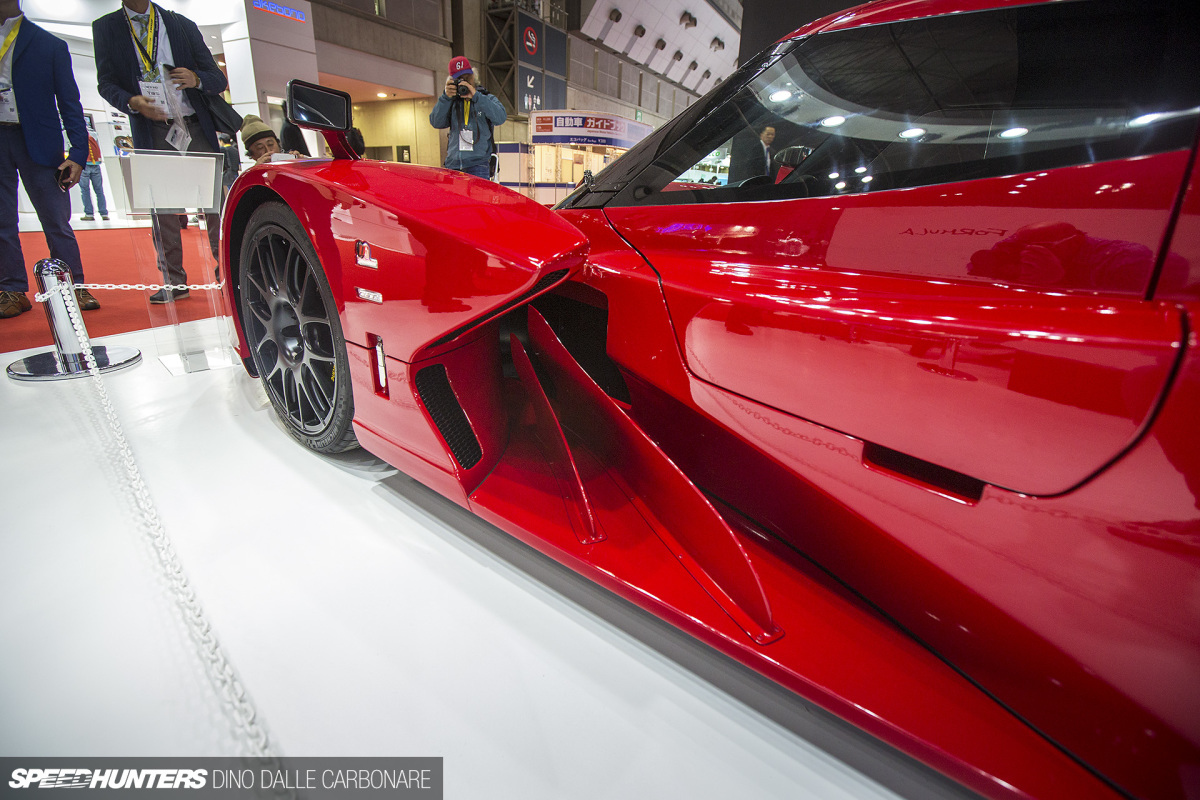 Here's an angle for the aero buffs out there. Ikeya Formula is even developing its own naturally aspirated, high-revving V10 engine to offer as an option for the IF-02RDS, and there are links between this project and the Aspark Owl electric car that was shown at this year's Frankfurt show. I definitely need to take a closer look at this thing!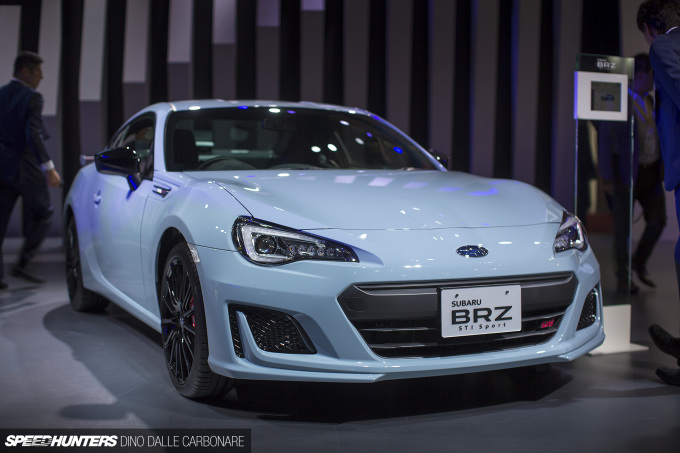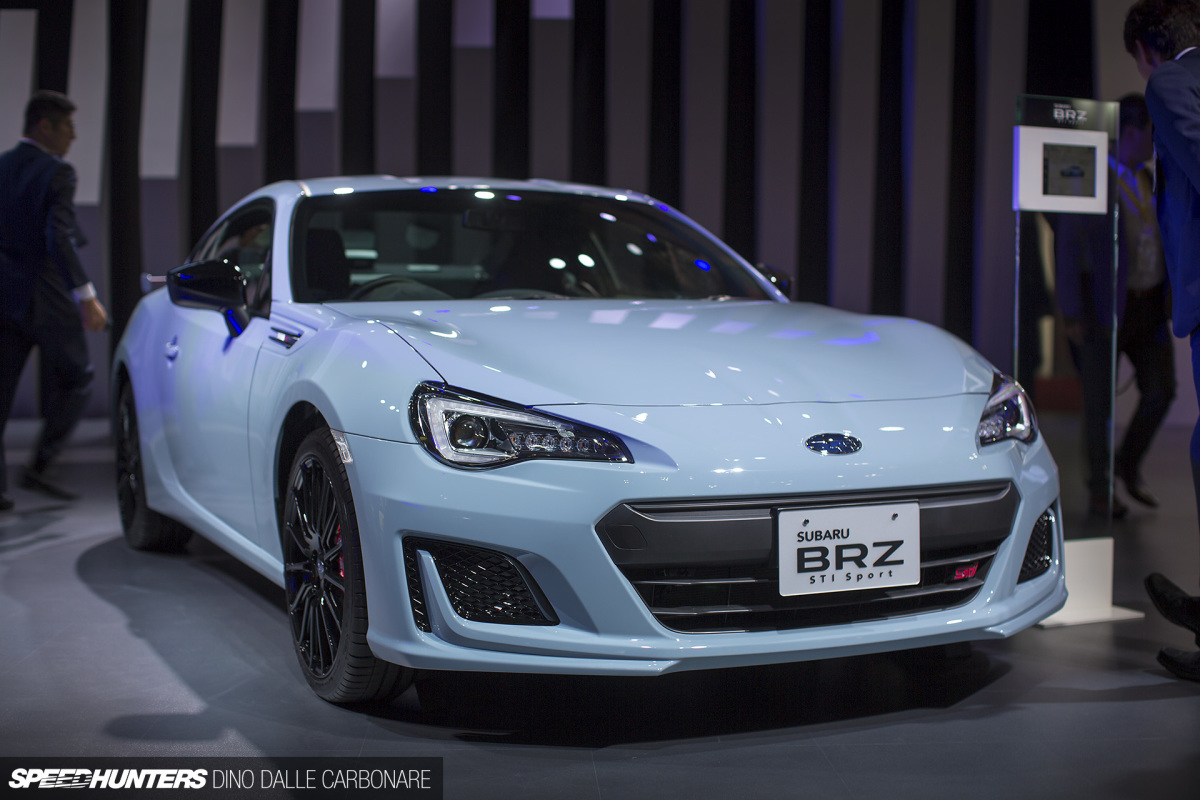 A big high five to Subaru – or more specifically its tuning wing, STI – for two new enthusiast models. The BRZ STI Sport will only be sold in Japan, and while it's not the turbocharged version we've all been waiting for it does boast minor upgrades to make the driving experience more fun.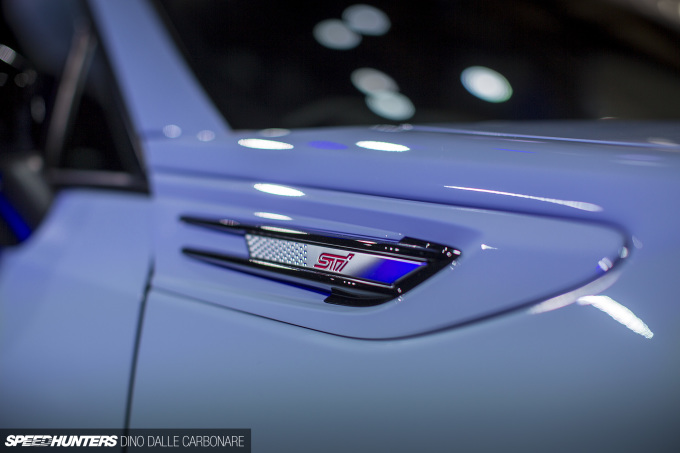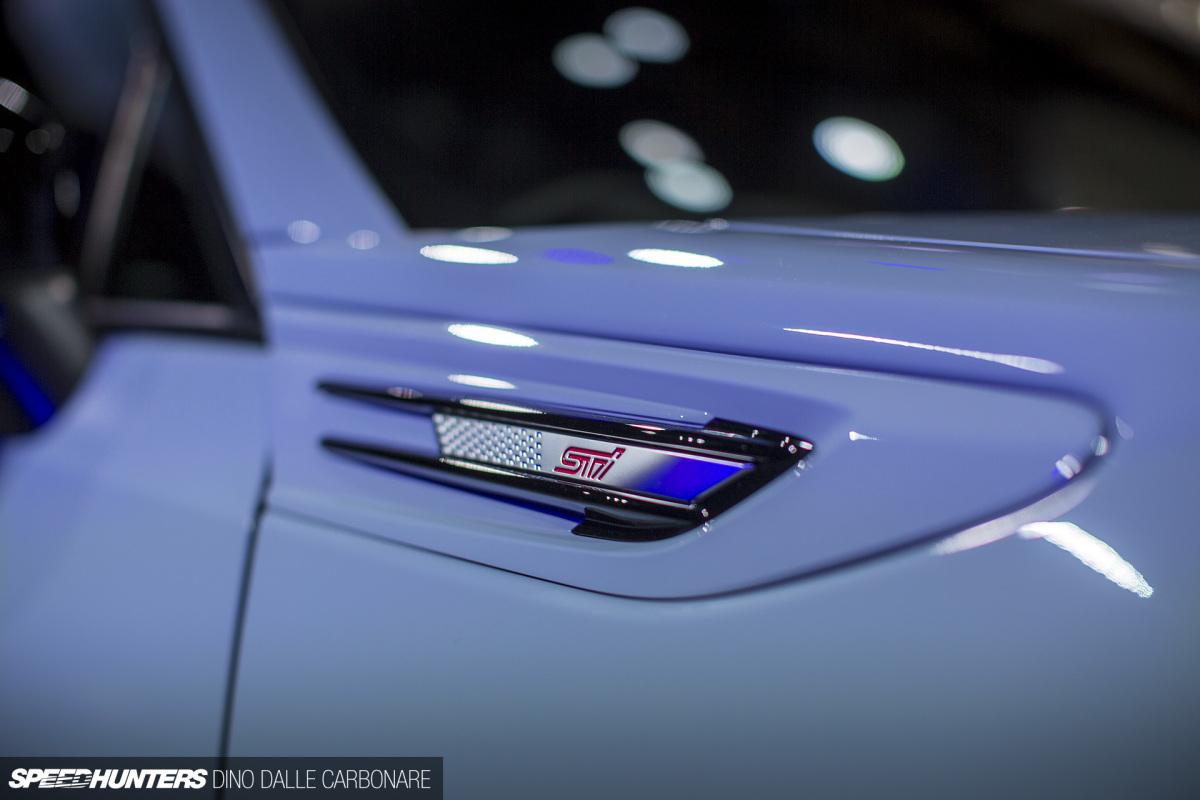 STI has thrown in some bracing to stiffen up the chassis, and specially tuned Sachs dampers with firmer and lower springs.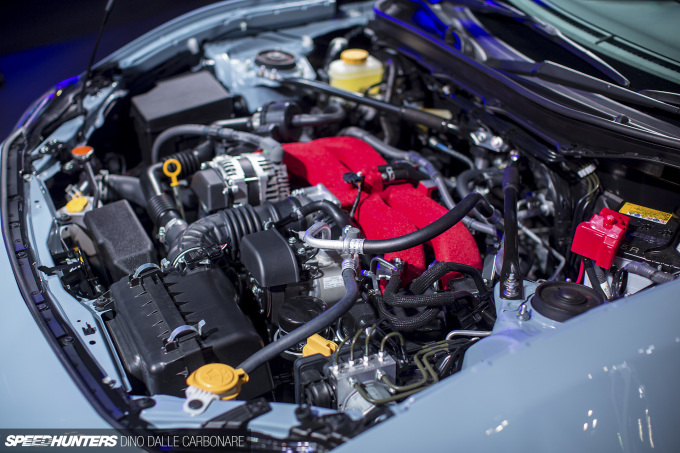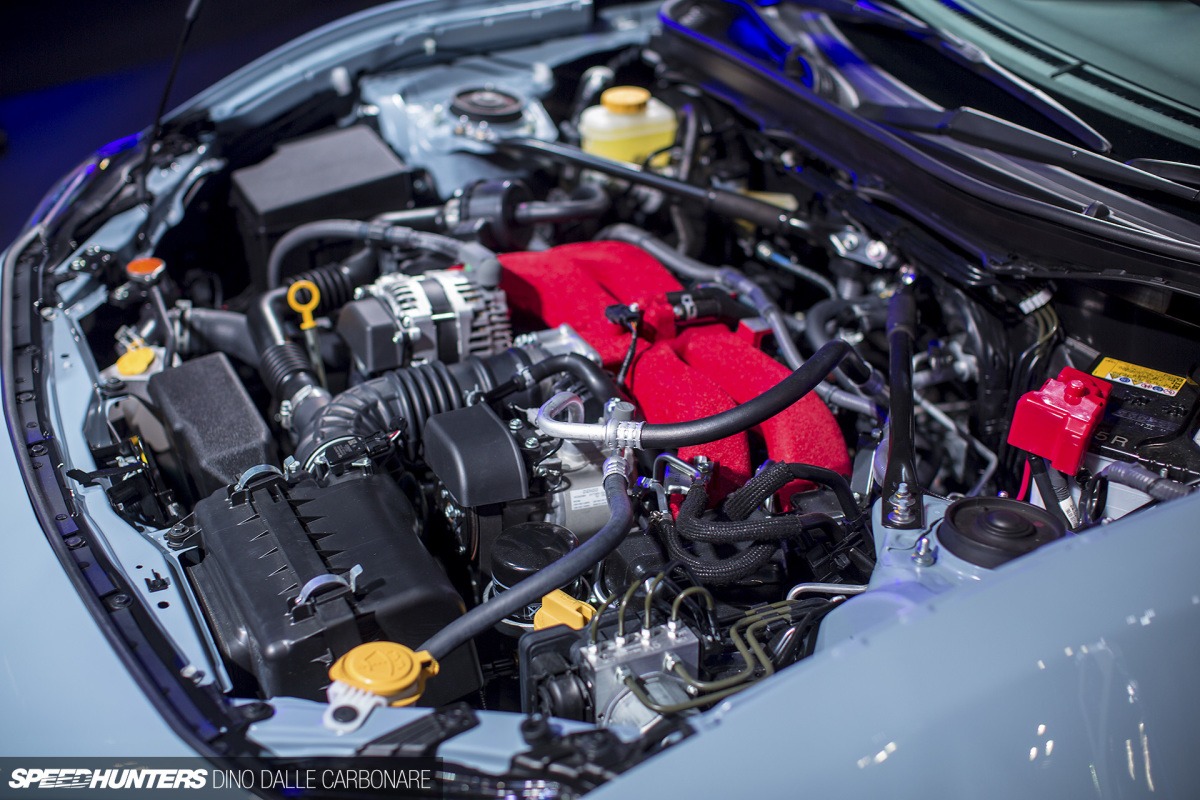 Apart from a crackle finish to the intake plenum, the FA20 under the hood remains untouched; 197hp will just have to do for anyone interested in picking up one of these limited edition cars.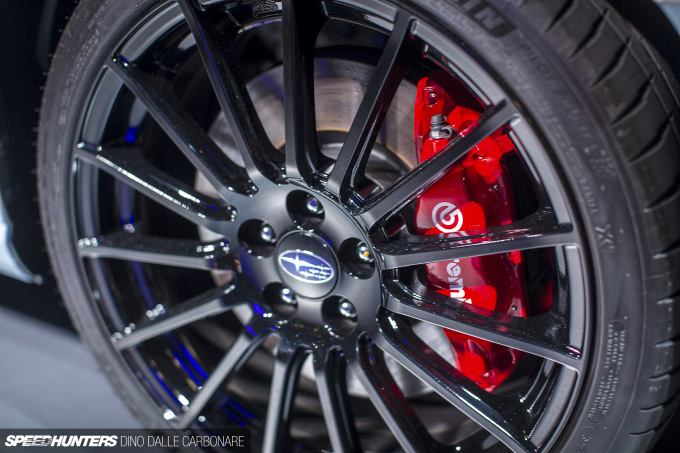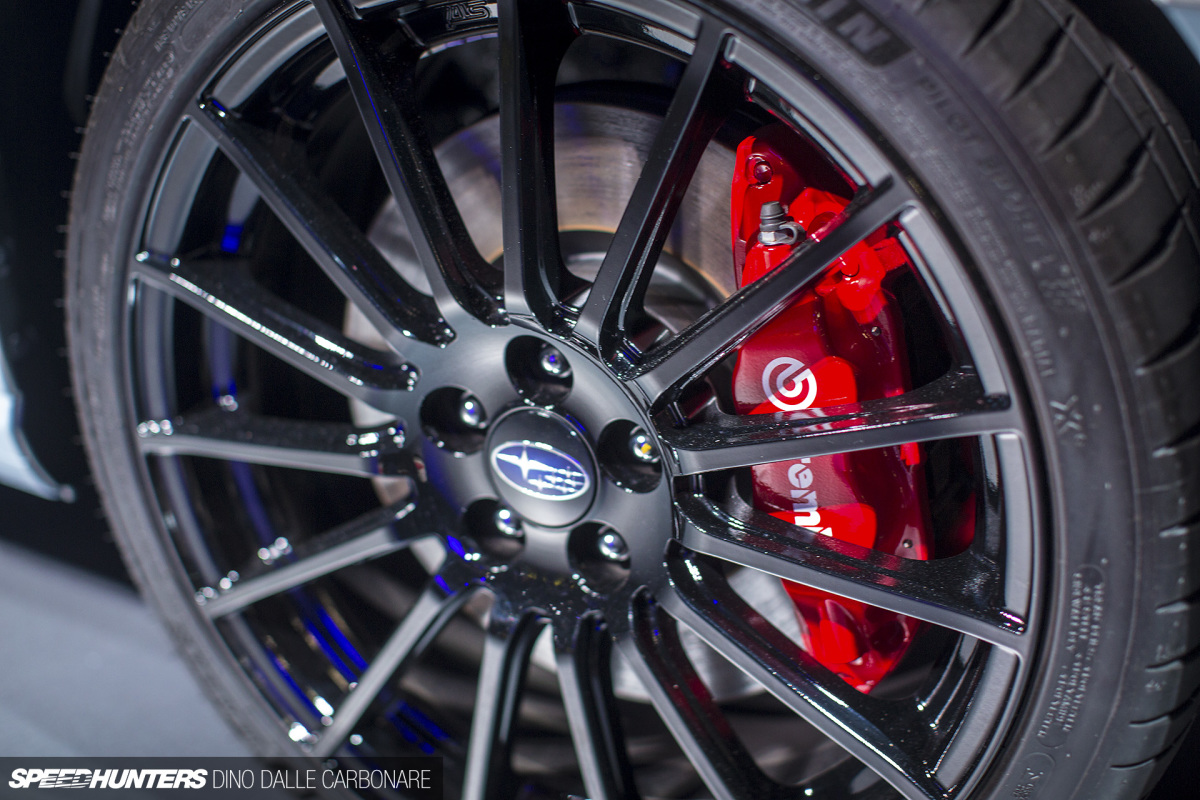 There are 18-inch multi-spoke wheels at each corner and rather generously sized Brembo brakes front and rear.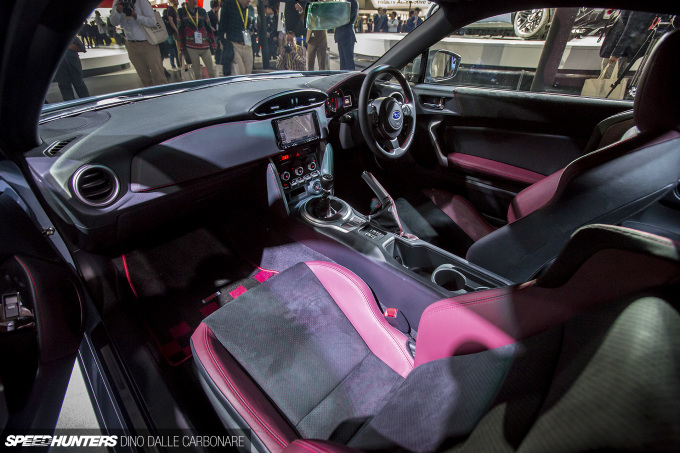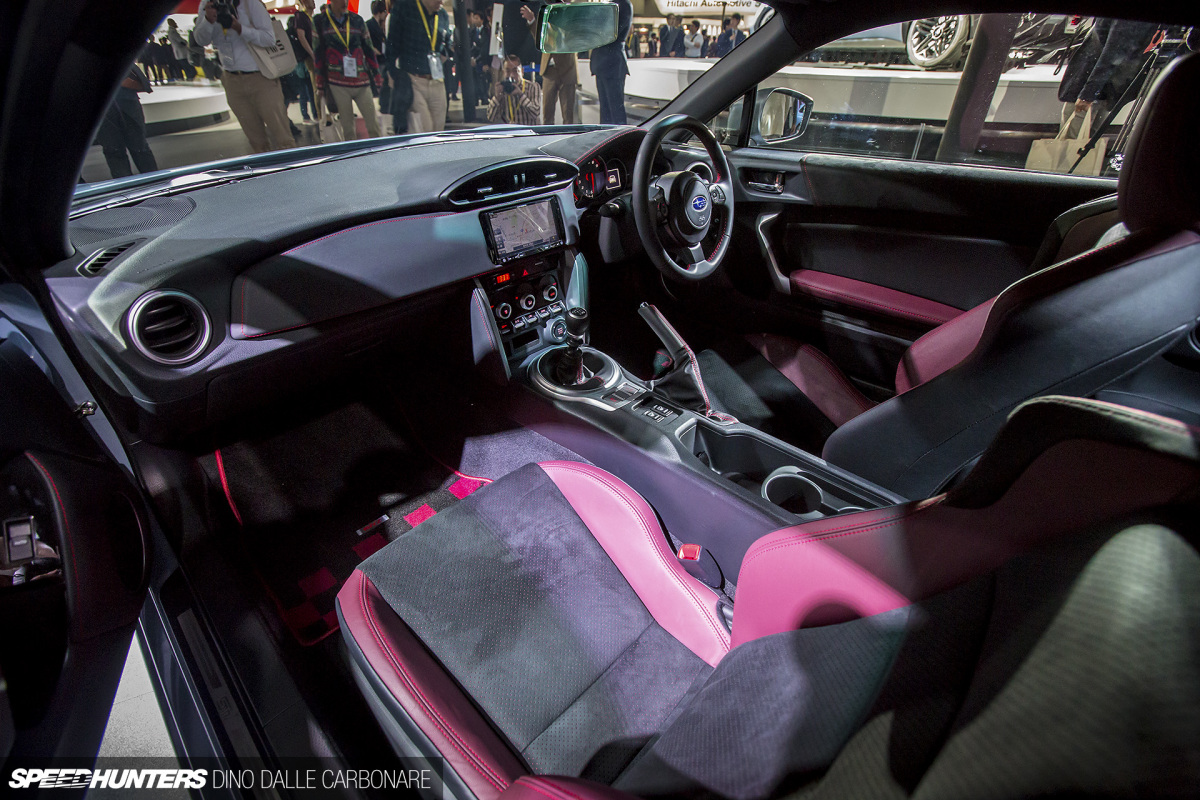 The interior gets red highlights on the seats and door trims, while the cool grey exterior color will be limited to 100 cars.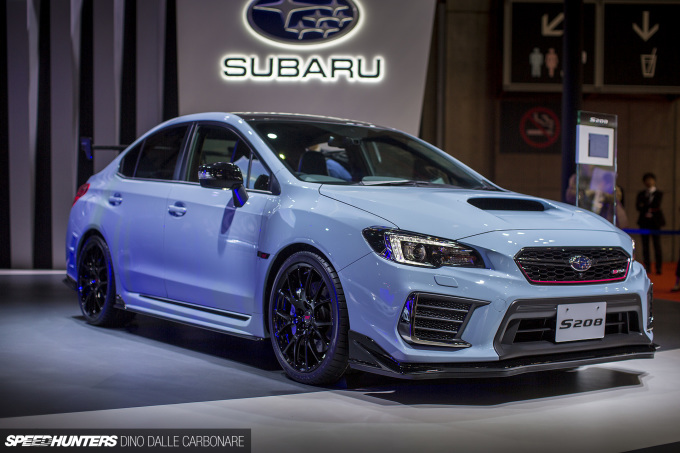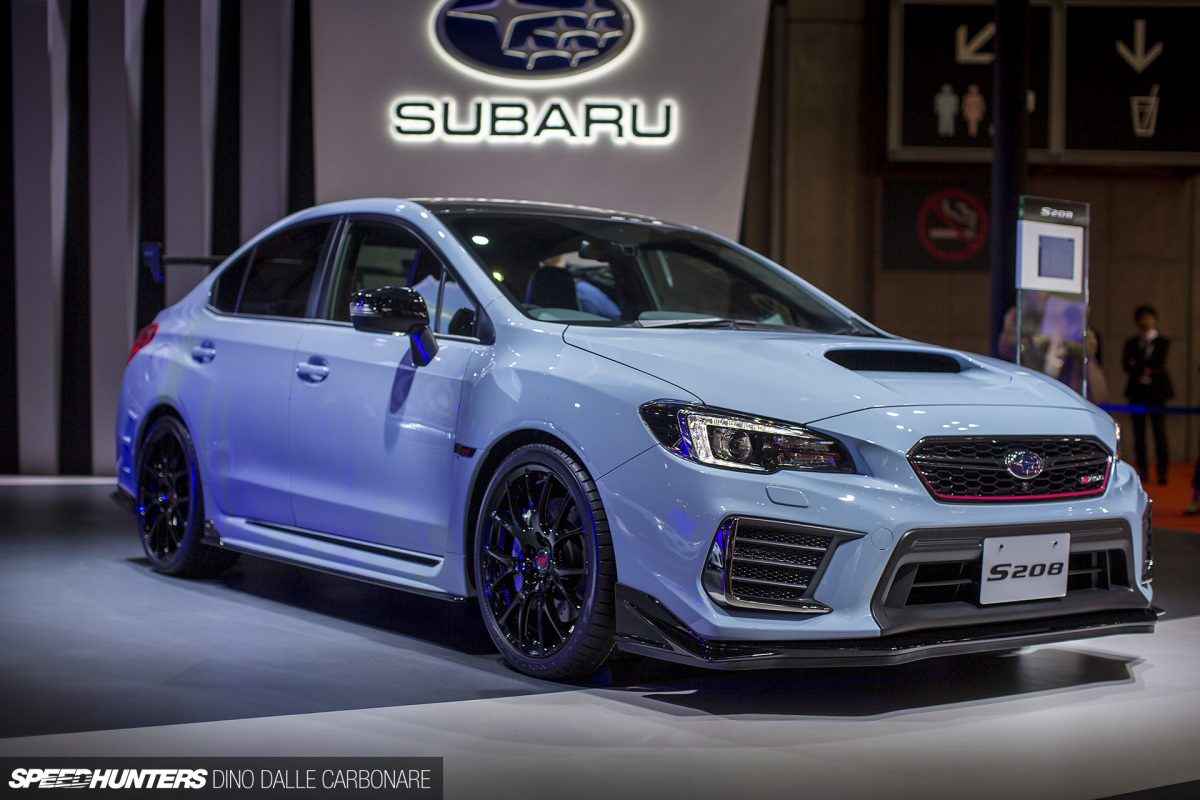 The same color is also available on the Impreza STI S208, seen here sporting the optional NBR Challenge Package (350 cars only), which will set you back the equivalent of US$62,500. Like the BRZ STI Sport, this is a Japan-only model.
The EJ20 in the S208 develops one kilowatt and one Newton meter more than the engine that powered the S207. The focus has been on response and feeling through refined balancing and fine tuning, so the 325hp on tap, while more than enough to have fun with, doesn't define the car.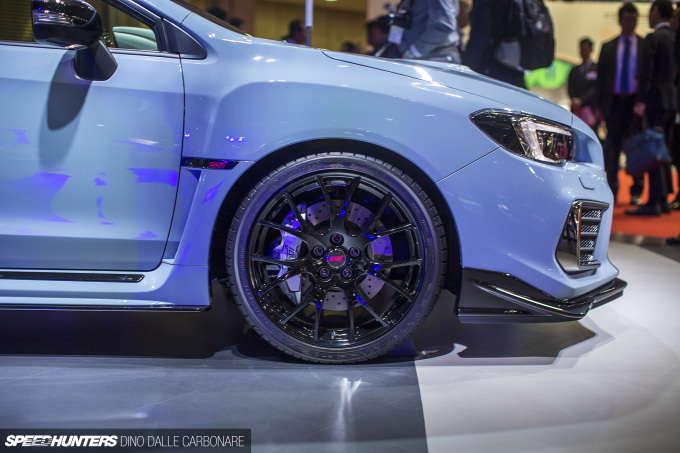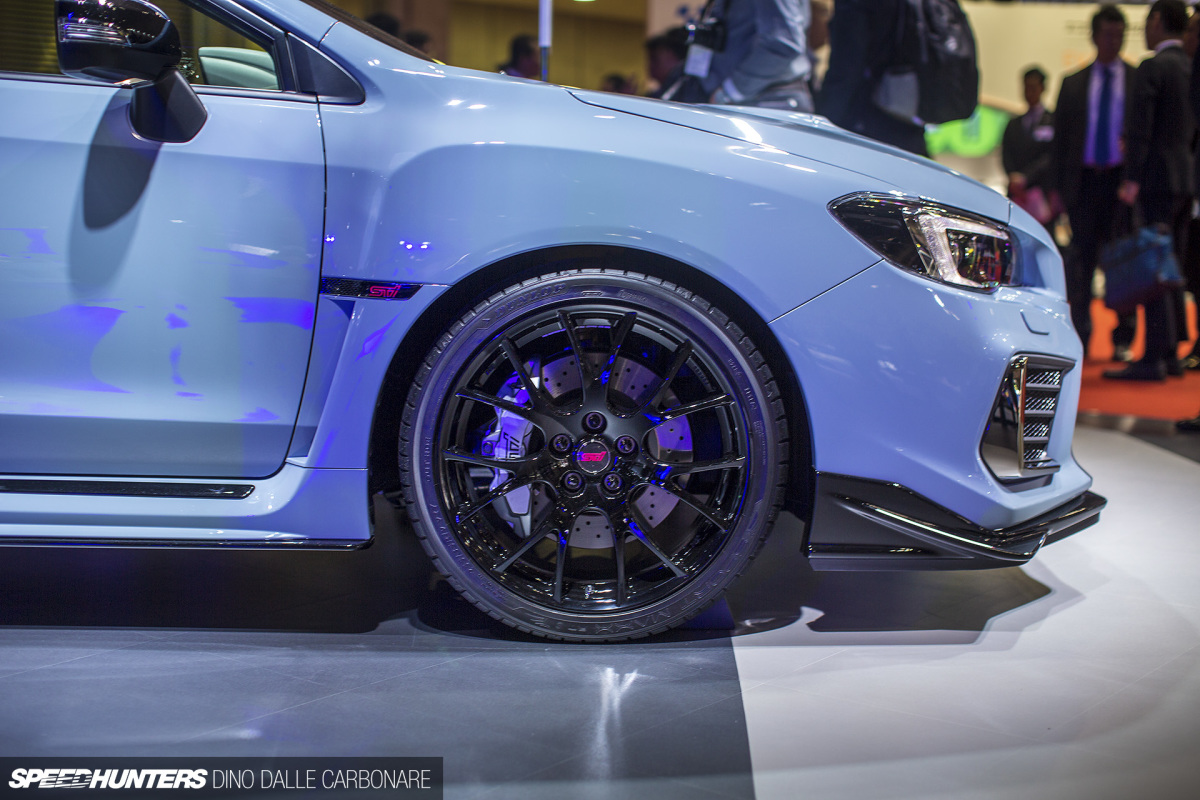 The massive Brembo 6-pot front calipers from the S207 have been retained, and the black BBS 19-inch wheels seem to fit the flat grey/blue color rather well.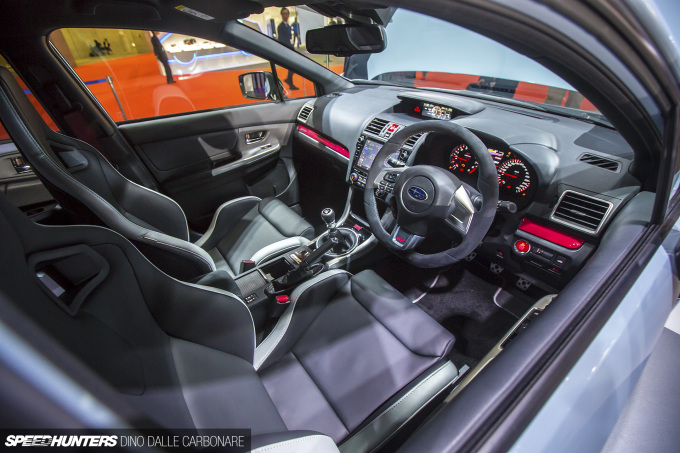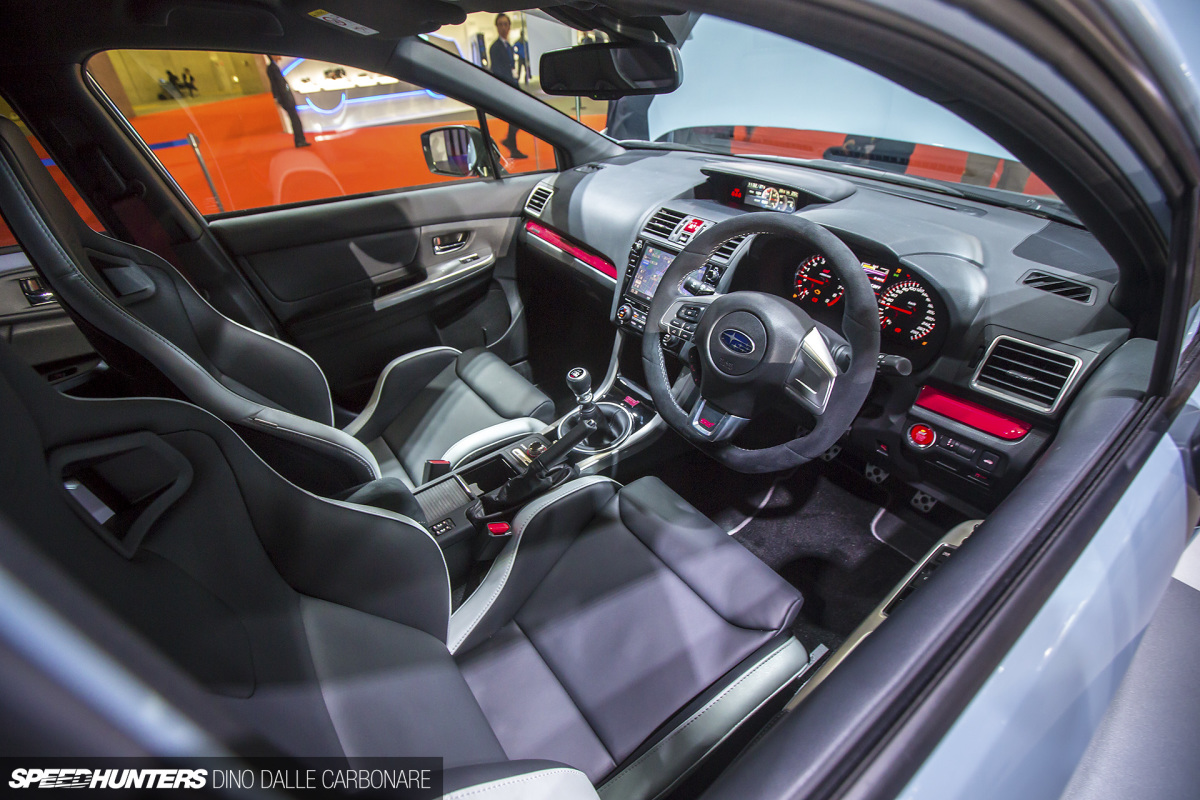 Hip-hugging Recaro seats and an Alcantara-clad steering wheel is all you need to care about in the interior; the rest is pure Impreza and that means a simple yet functional cabin. Of course there's the STI pink trim and numbered badge to remind you that you're at the wheel of something special.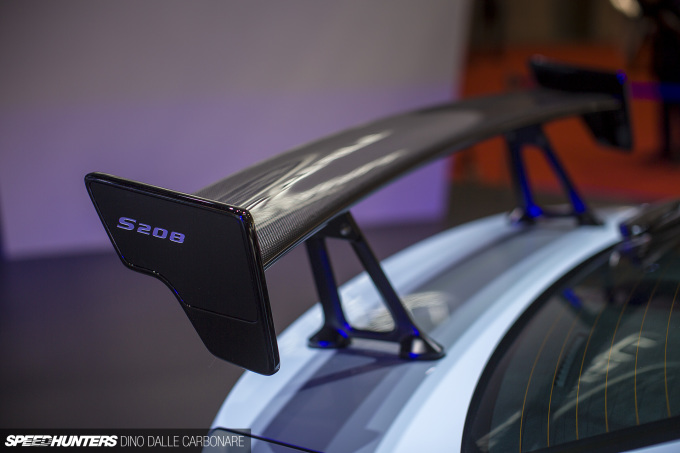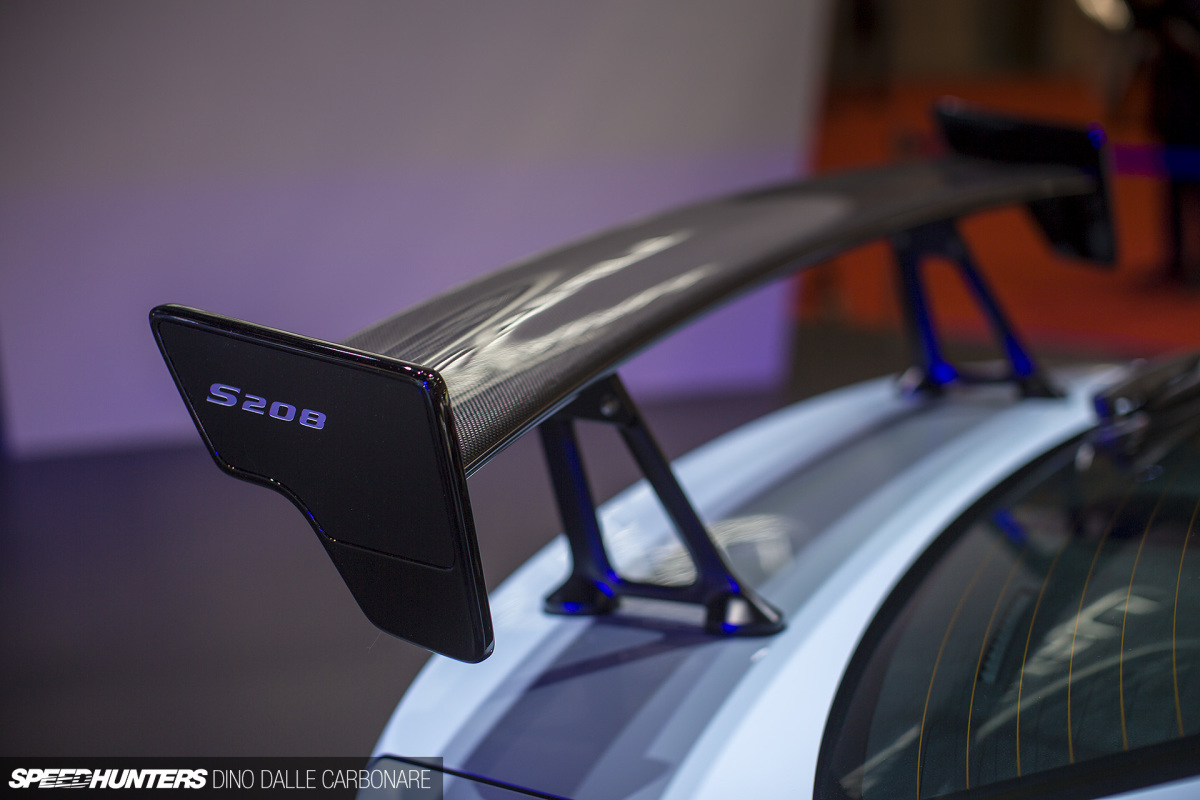 The show car was also wearing the optional carbon trunk spoiler.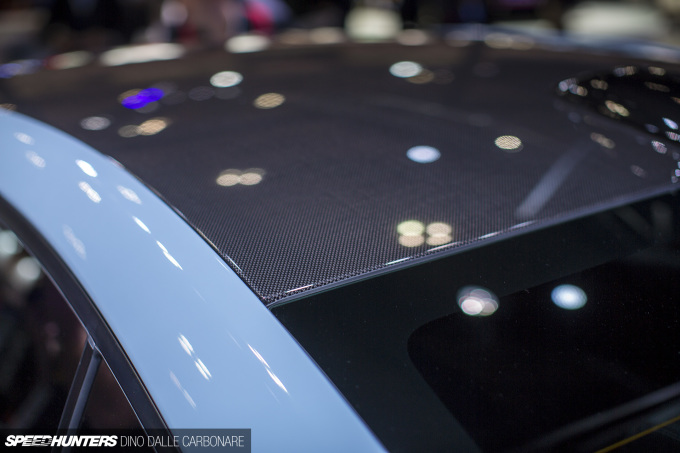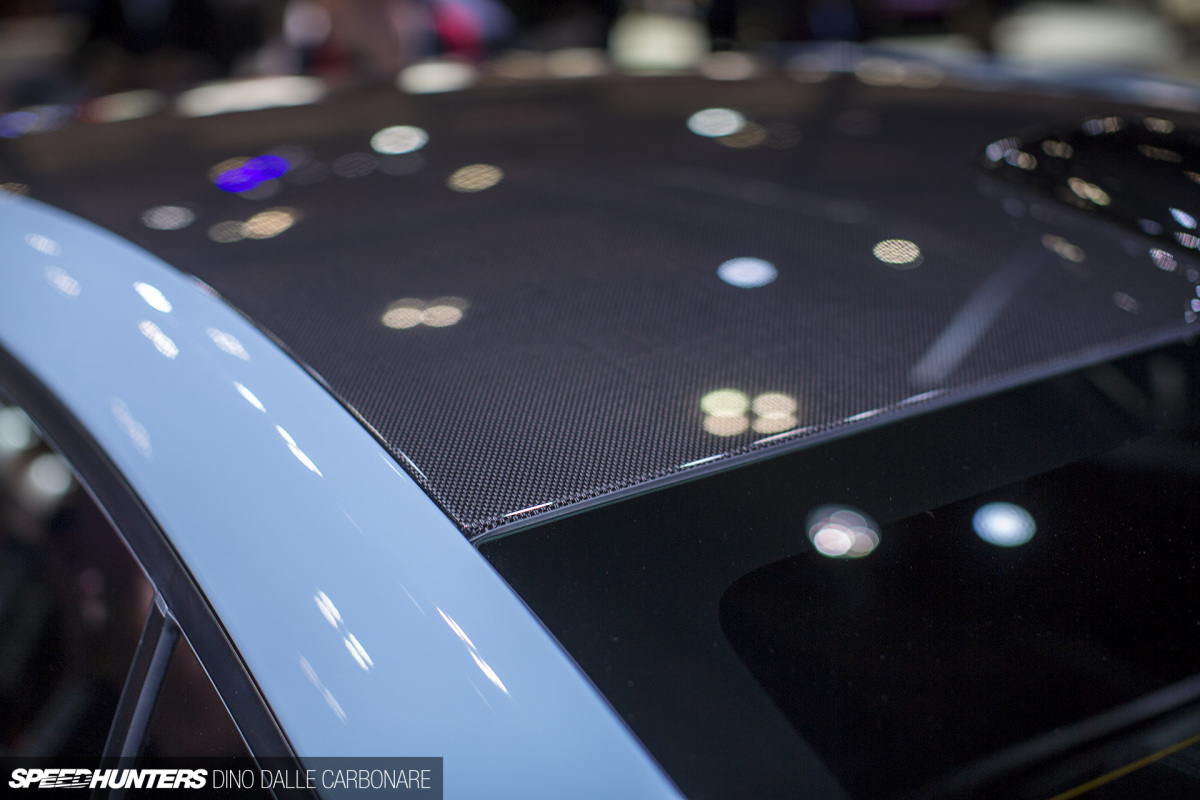 All 450 S208s will come with a lightweight carbon roof that shaves precious weight from the highest section of the car.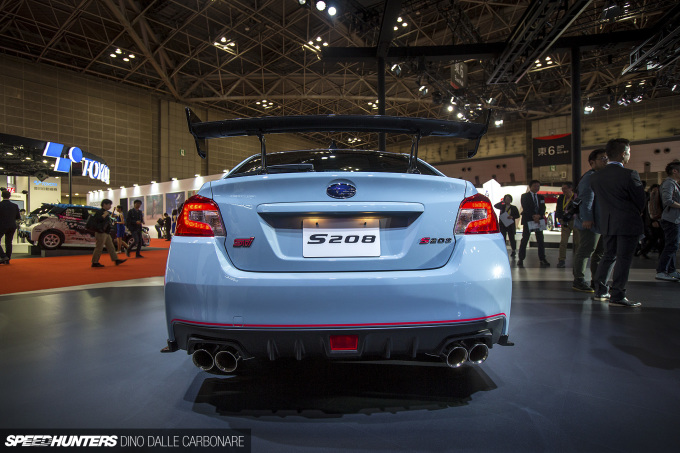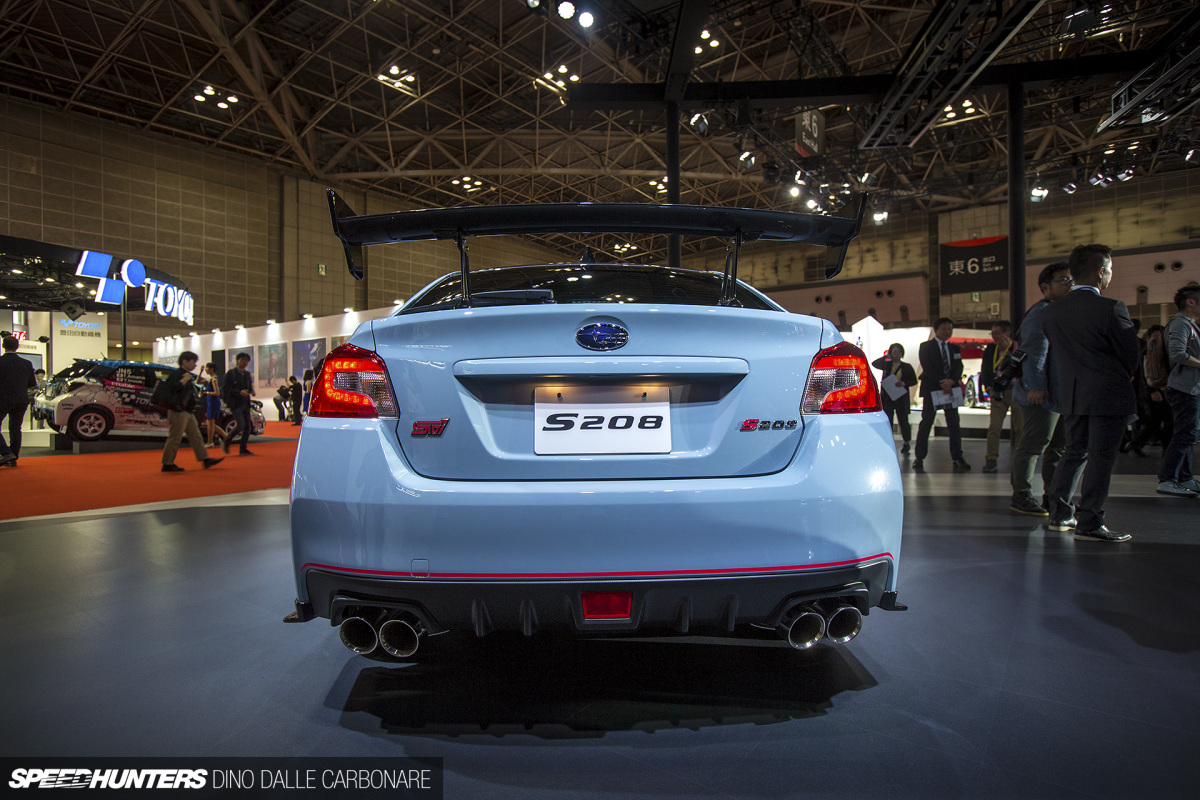 It might not be a groundbreaking machine, but it's beyond refreshing seeing a manufacturer stick to what it's good at. More of this please, Subaru/STI!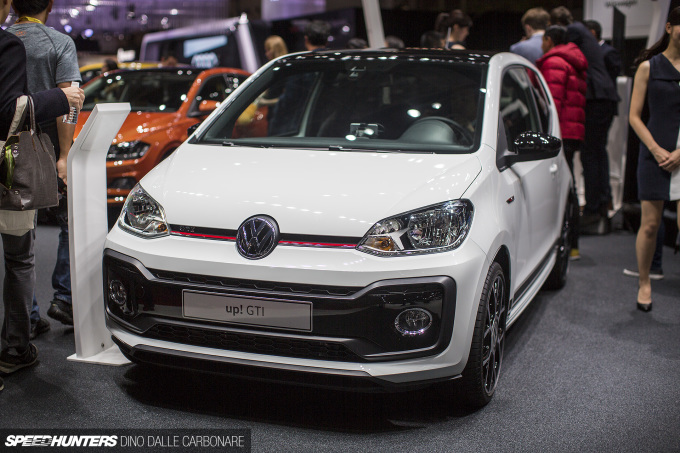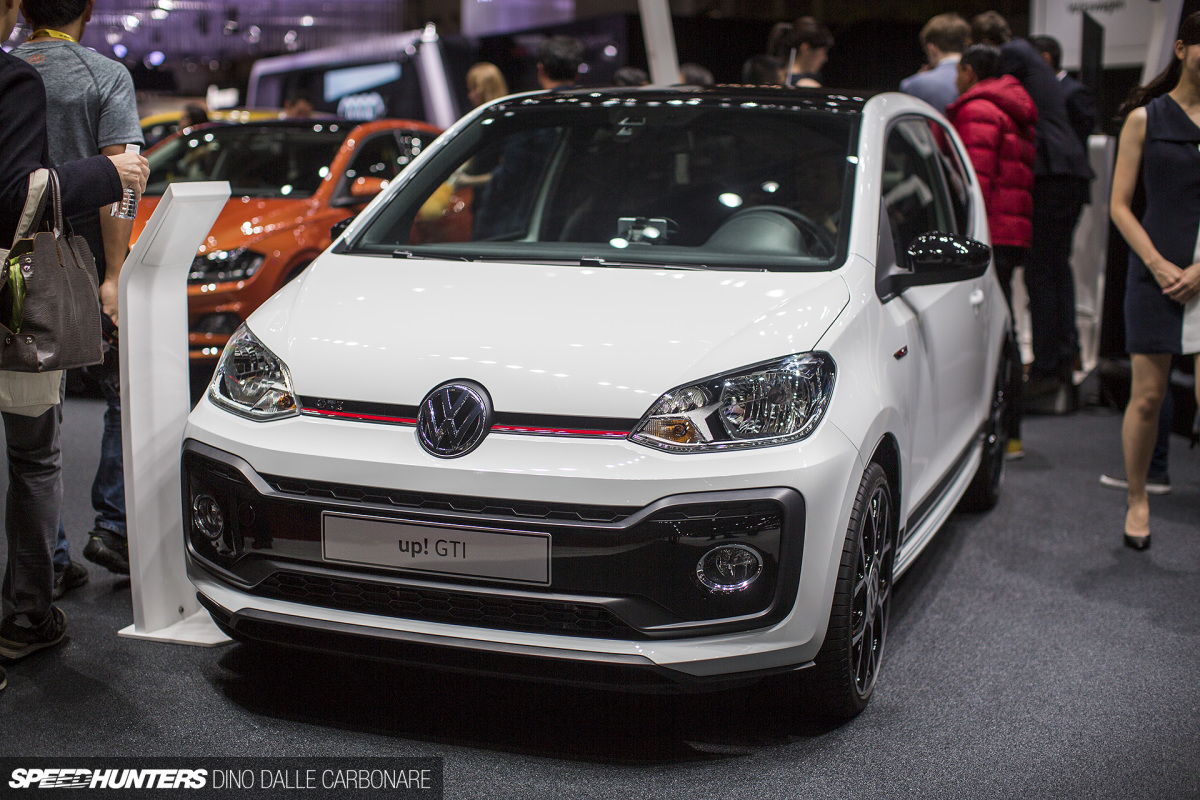 The up! GTI is a little car that stopped me in my tracks. Disappointed by the fact that all Japanese domestic manufacturers have gone soft, are overly PC, and seem to have EV tunnel vision, I felt like I had found the light at the VW booth. The up! may be tiny, but this GTI version which was unveiled earlier in the year in Europe, is what more car makers should be offering.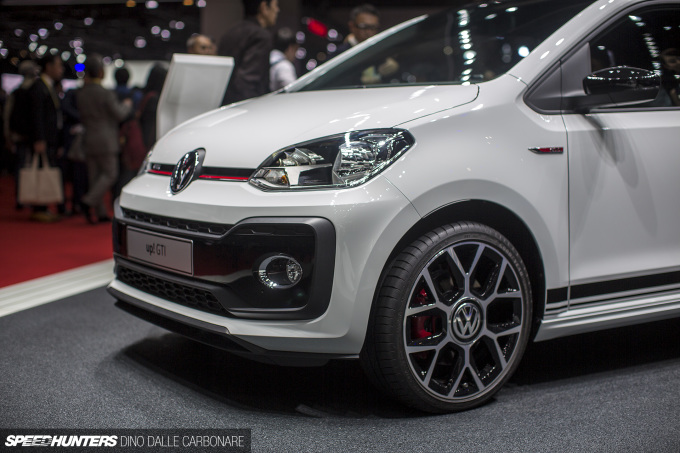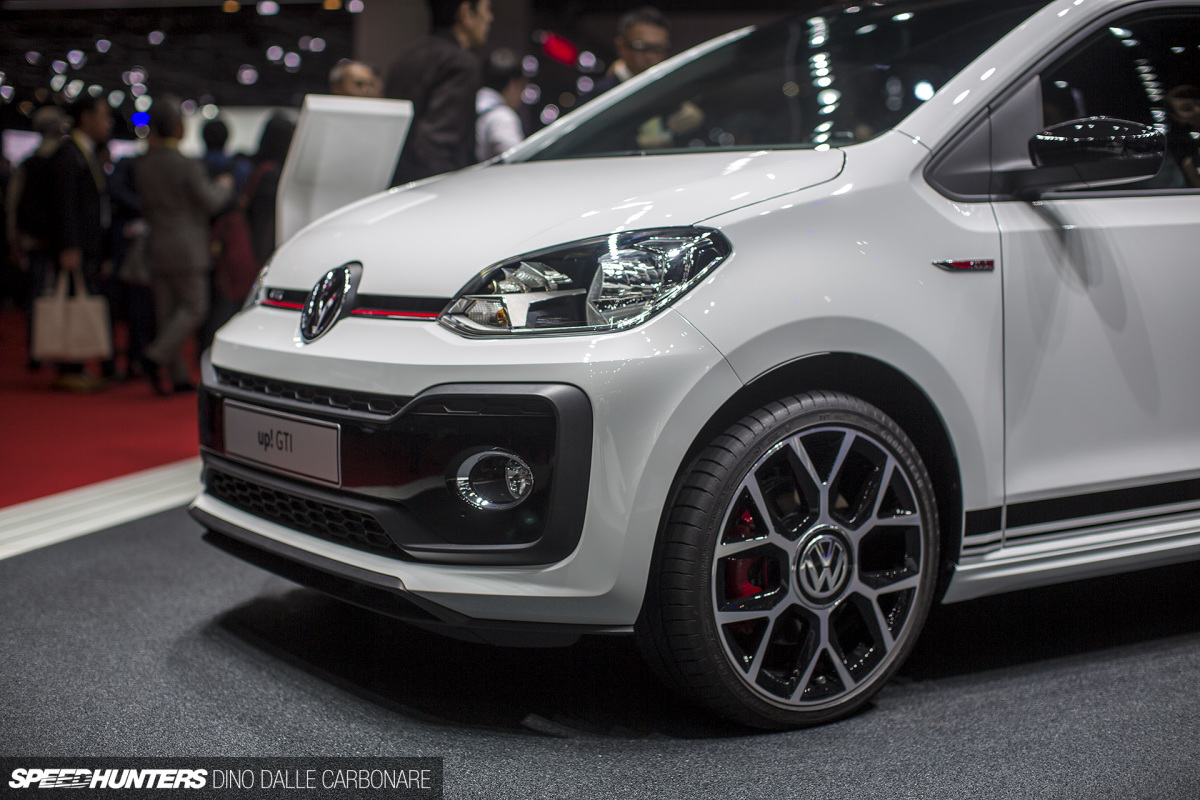 Sure, make your EVs and tell us how we won't need to touch the steering wheel in the future, but don't forget to build cars for driving.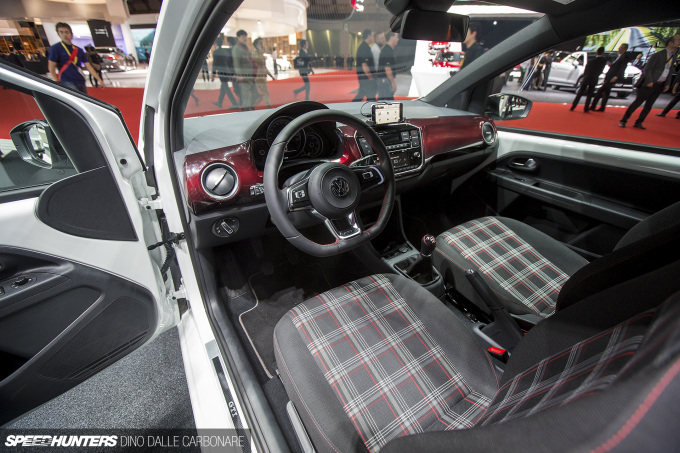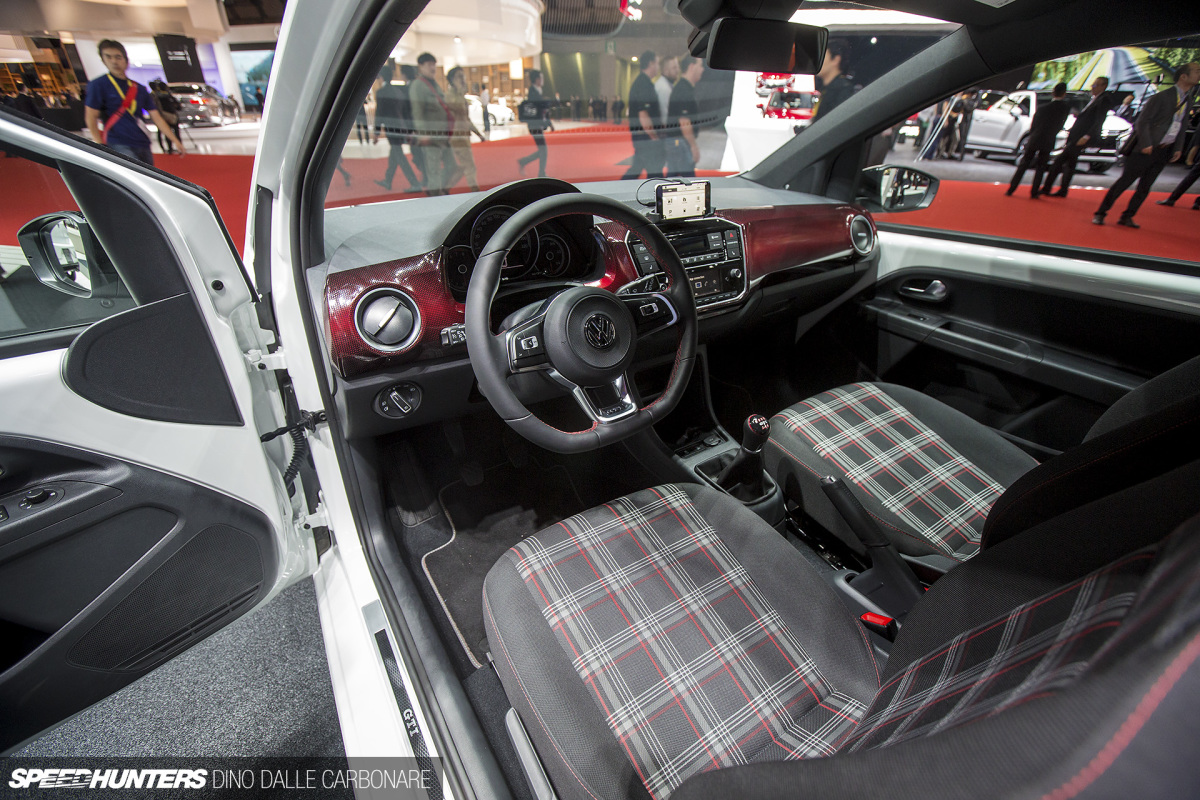 The GTI is just that, a lightweight driver's car; it packs a 113hp, three-cylinder turbo motor driving the front wheels and weighs in at just 997kg. Plus you have to love the tartan seat fabric, a nice throwback the Mk1 Golf GTI which wasn't too far off this car's dimensions, weight and performance.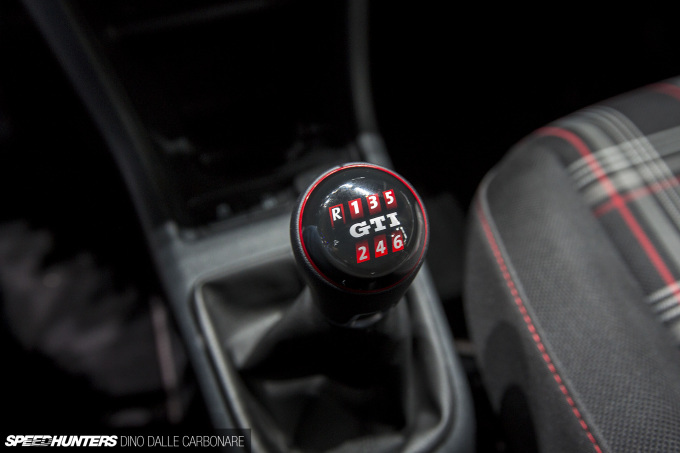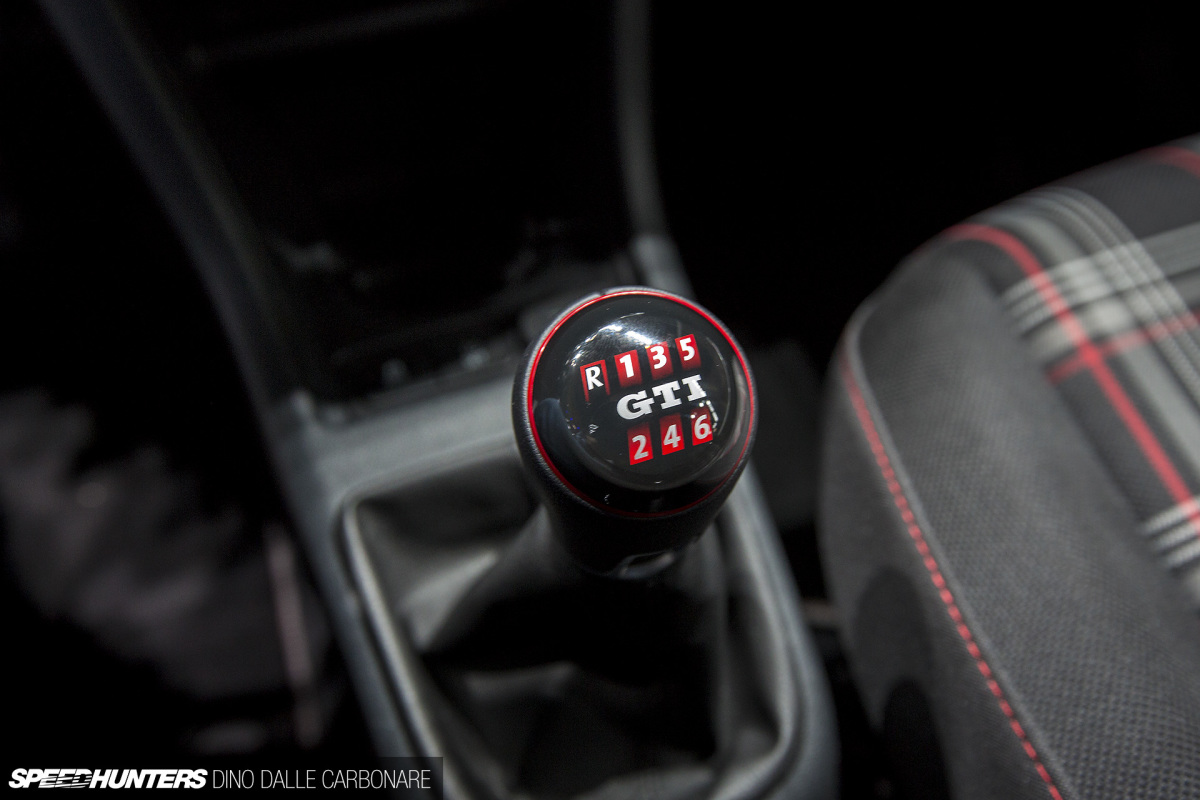 Are my eyes failing me? Is that really what I think it is? A 6-speed manual in a modern day car? Yes! Take note car makers the world over, this is what's needed to create a fun car.
The up! GTI's looks are kept pretty simple in a very VW sort of way. There are subtly beefier front and rear bumpers, bigger wheels, and red pin-striping to hint at the little car's sports nature.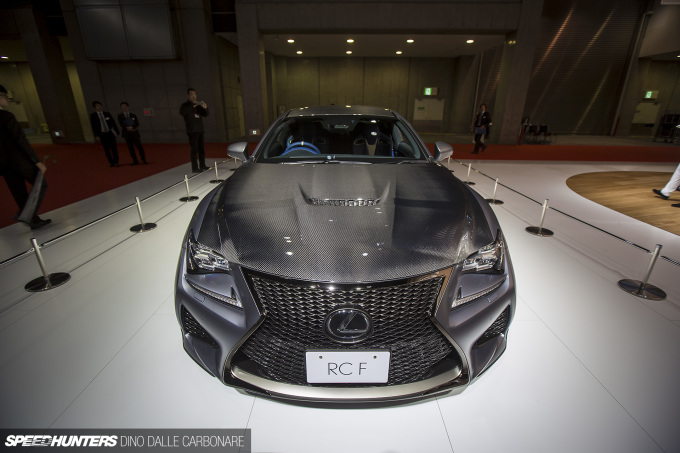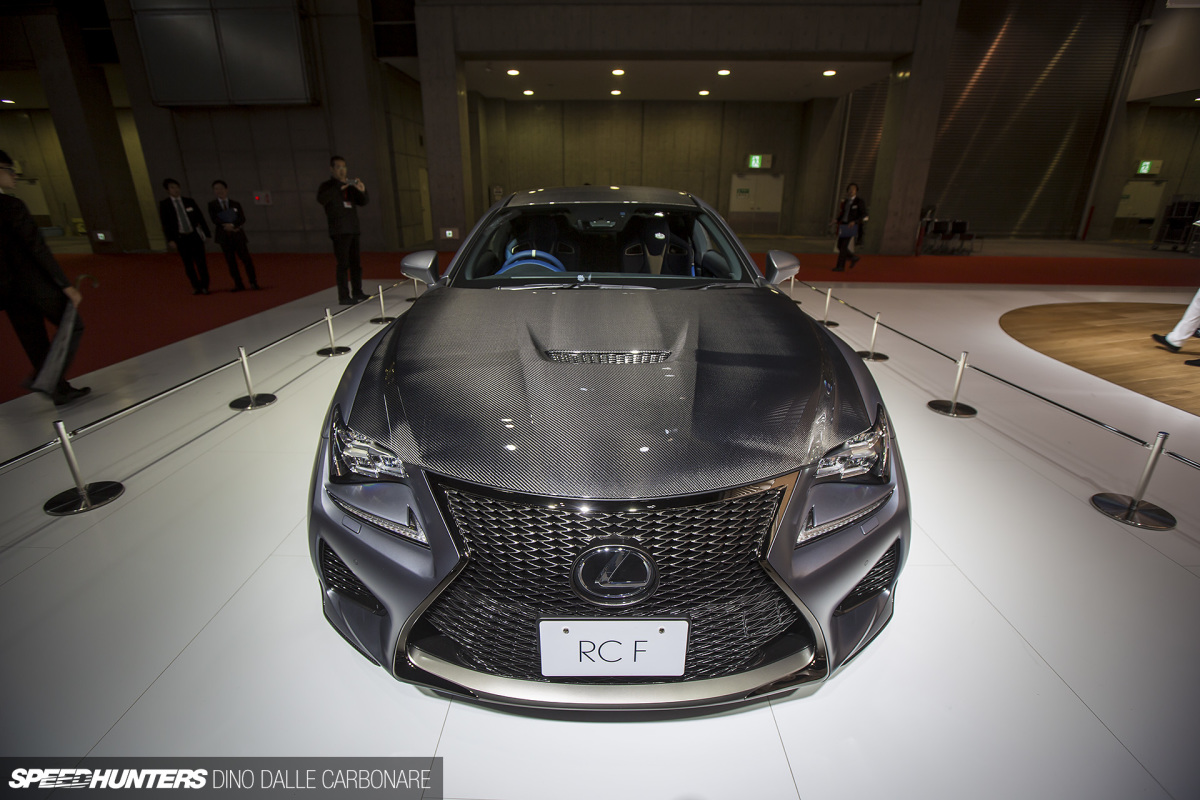 The final car that I picked for this post of must-see cars from the show is a Lexus.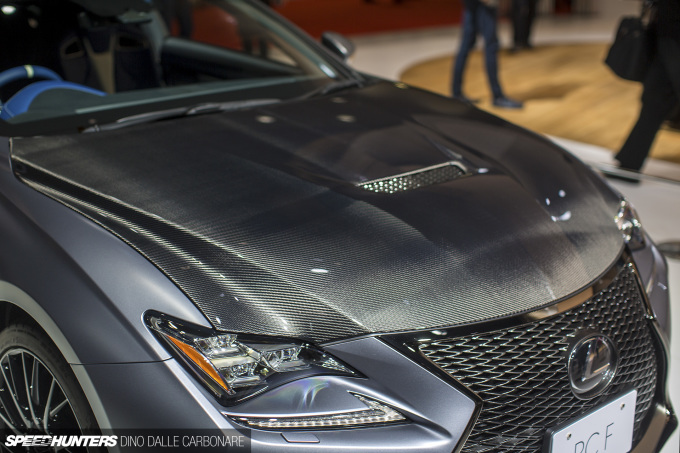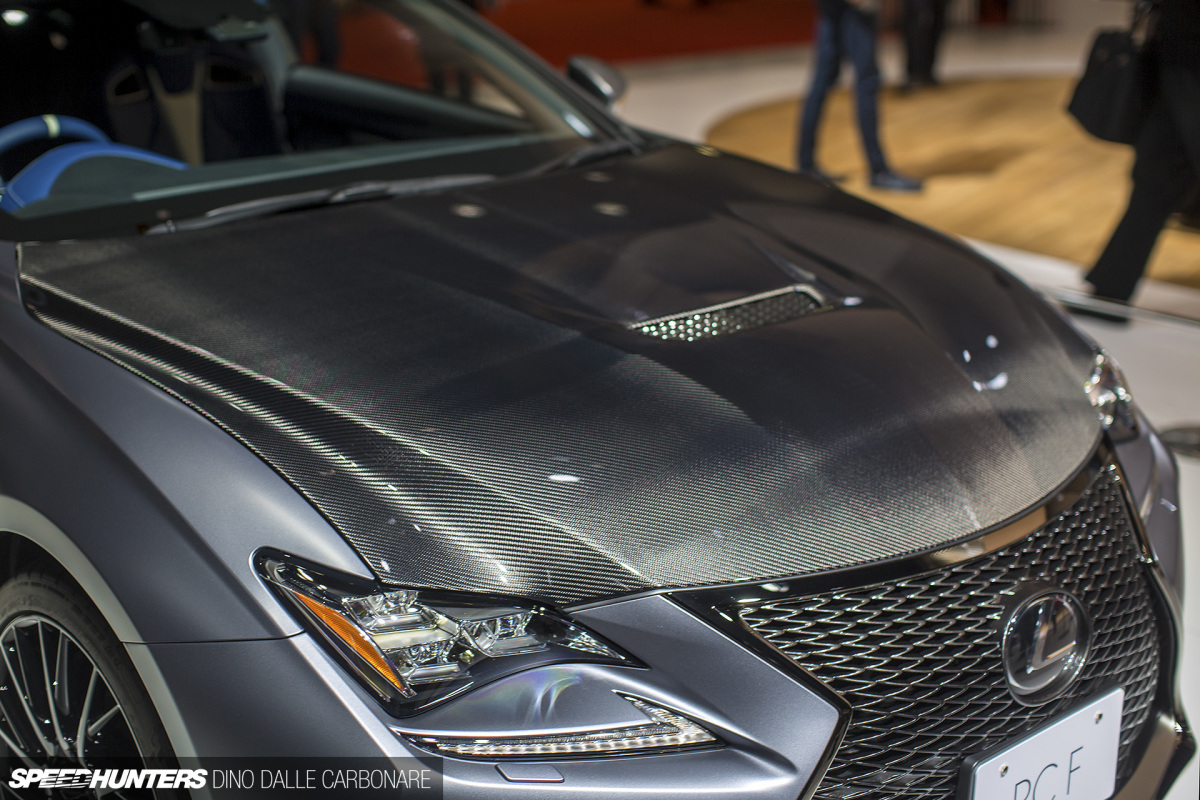 Toyota's premium off-shoot is celebrating the 10th anniversary of Fuji (F) spec, which was first introduced in 2007 with the IS F. Coincidently, that's the same year the R35 GT-R was introduced, and that's a car that's still on sale today. It makes you think…
The celebration here seems to be an abundance of carbon fiber, something that Lexus is rather good with. I mean, check out the F logo weaved into the side skirts. Mind blown!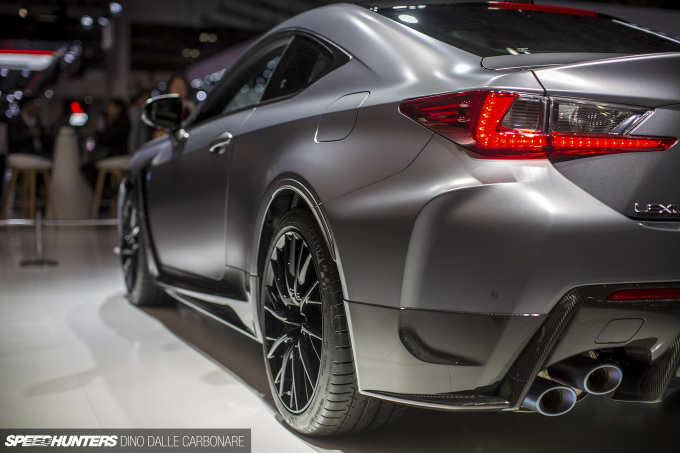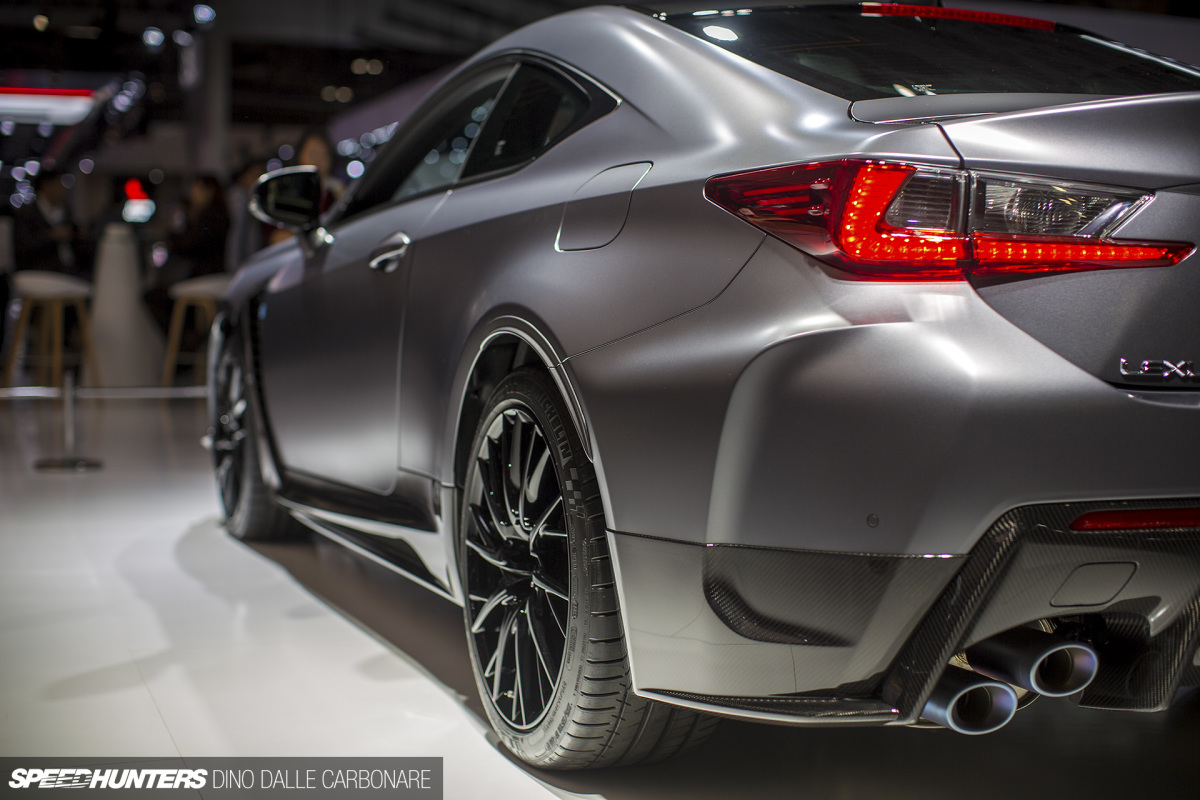 To contrast it all is a satin grey exterior which highlighted all the complex Lexus-esque lines rather beautifully under the spotlights.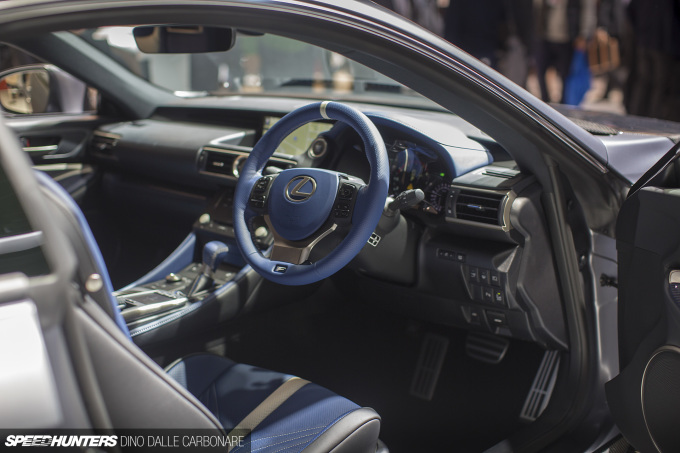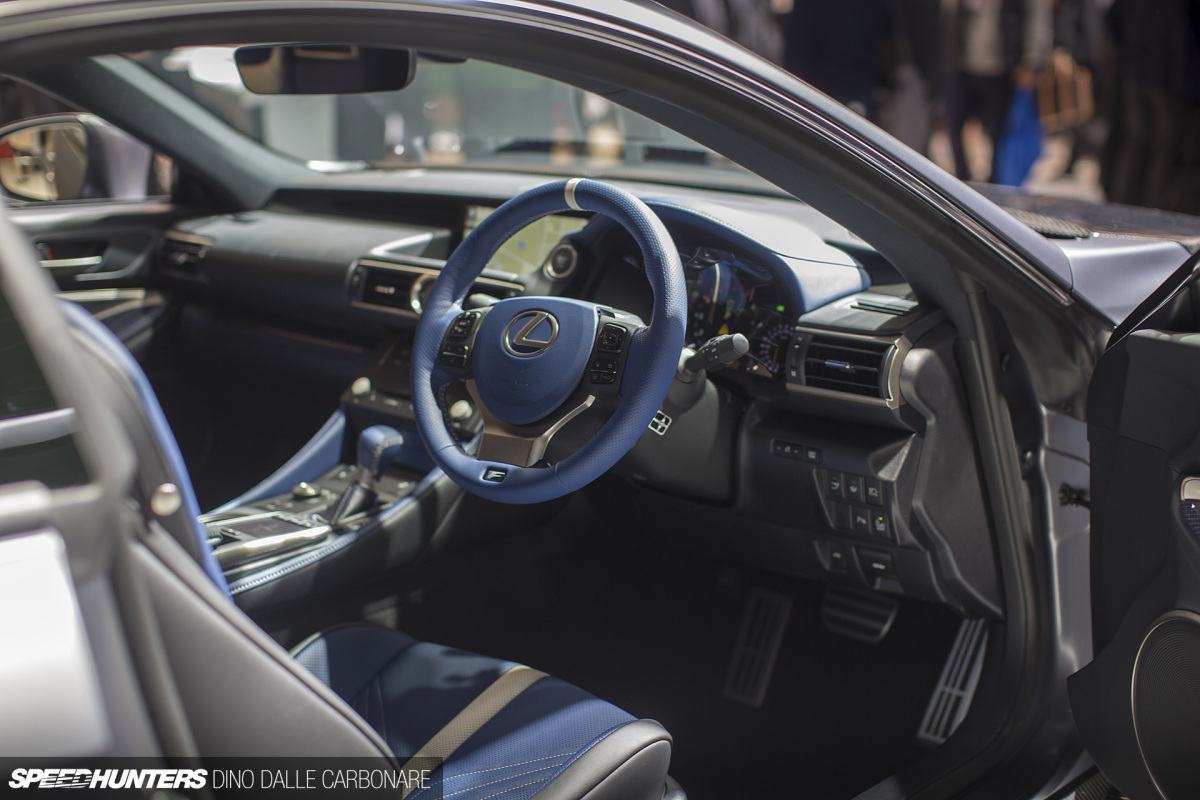 The interior gets blue leather seats and accents, but the coolest thing of all is the carbon trim.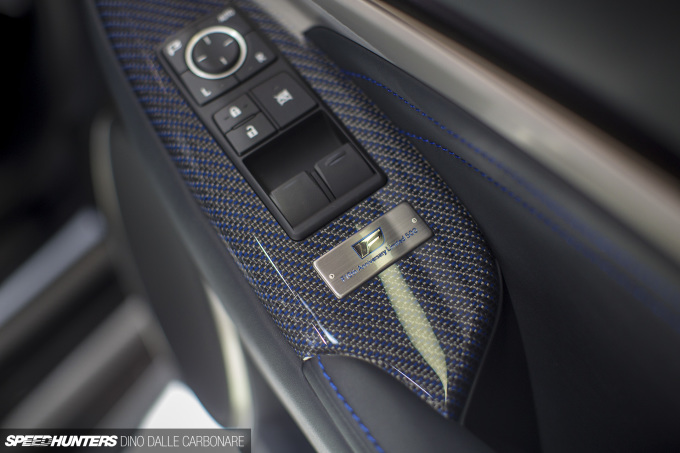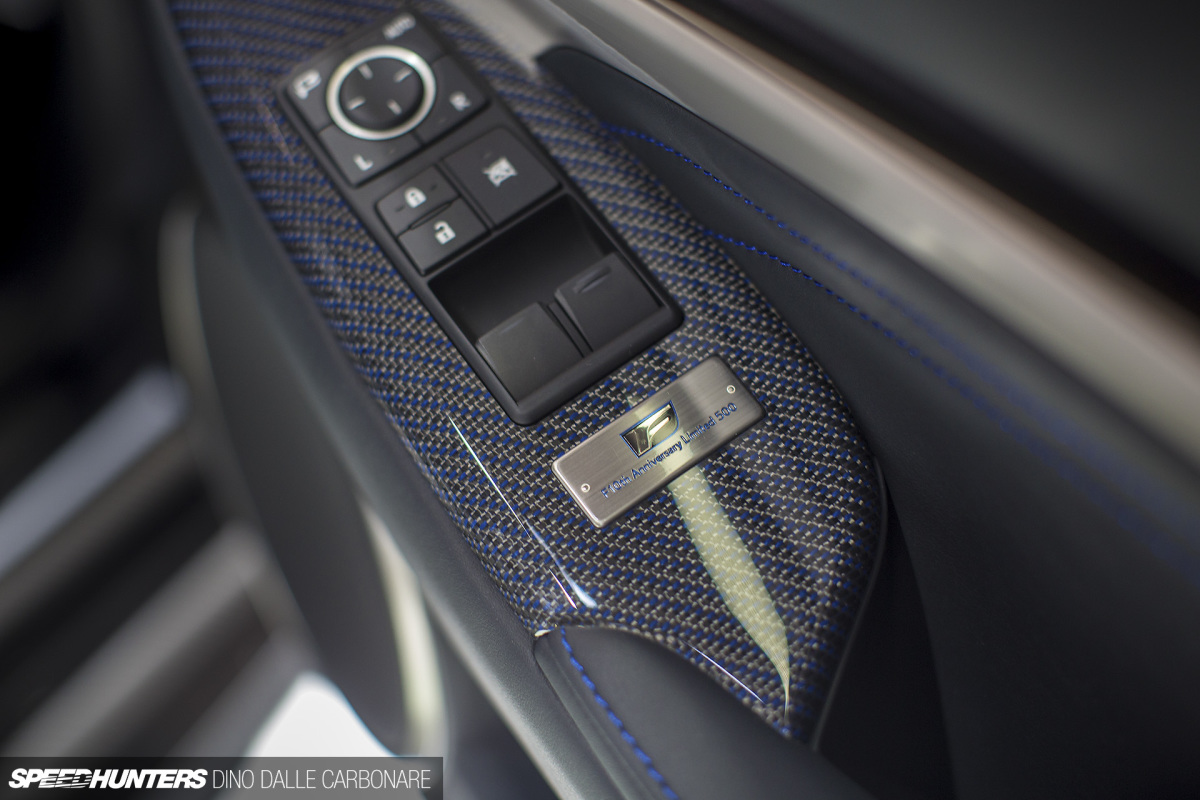 It's a weave of silver, black and blue carbon strands which creates an almost jewel-like effect.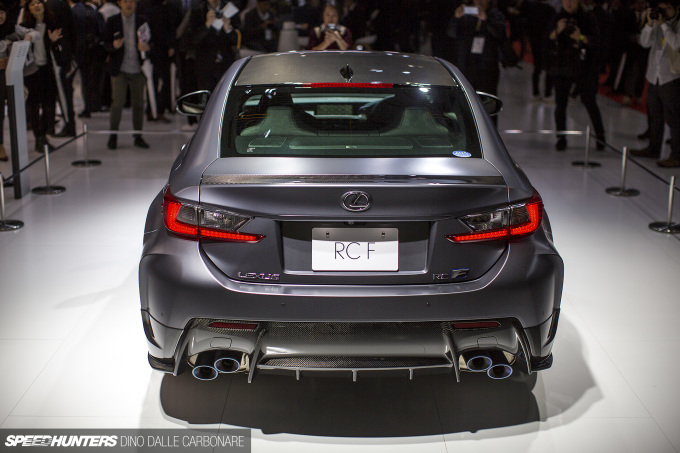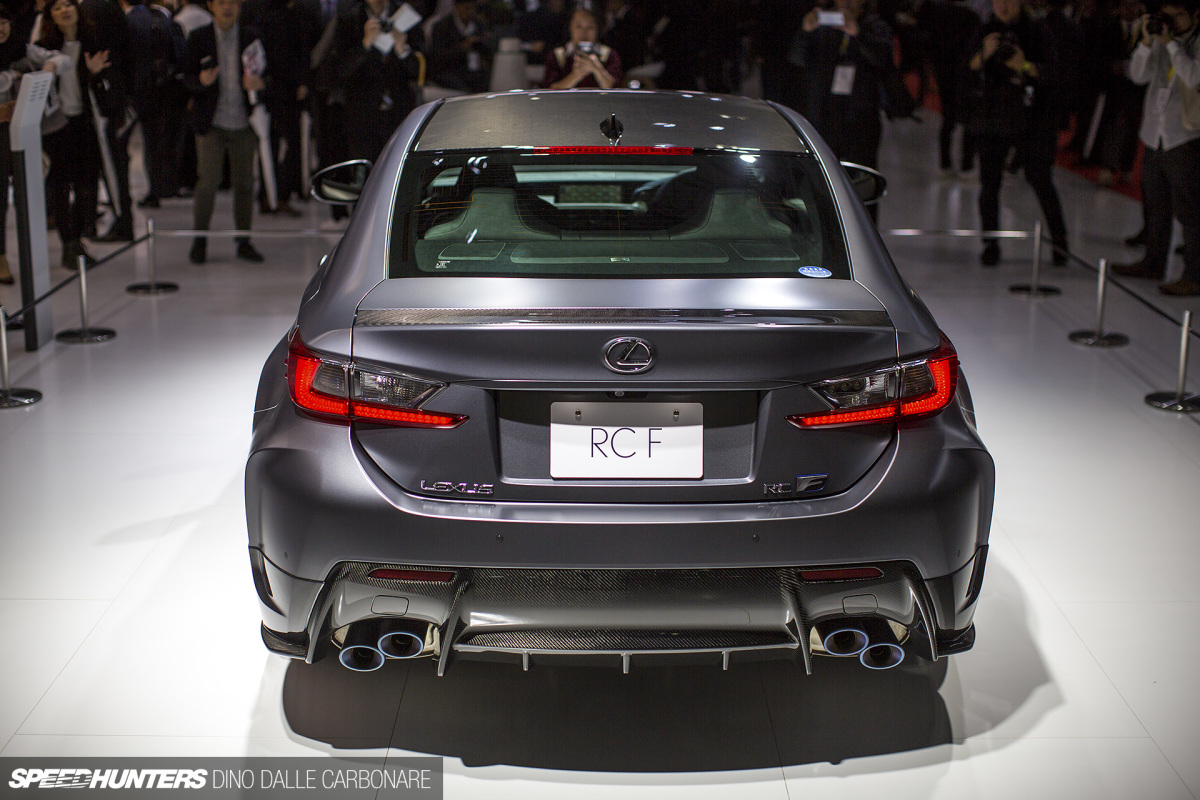 50 of these cars will be built along with 50 GS F models, which was also shown at the show. It's a rather fitting celebration of a brand that over the last decade has really established itself in the high performance world.
That's it for now from the Tokyo Motor Show, but I'll be back soon with a wider look at the event in collaboration with Ron, so make sure you tune in for that.
Dino Dalle Carbonare
Instagram: speedhunters_dino
dino@speedhunters.com