The first time I ever heard of a Ford Barra engine was exactly seven years ago when Speedhunters visited a drag shop in Sydney, Australia called GAS Motorsport.
At the time I remember being blown away at seeing a Toyota 2JZ head next to the massive Barra twin cam head, which was a good 15cm longer, and thinking about how much potential the 4.0-liter straight-six motor with its cast iron block had.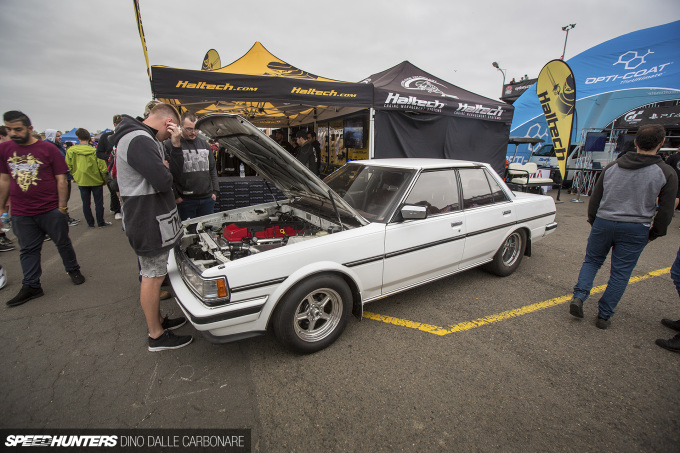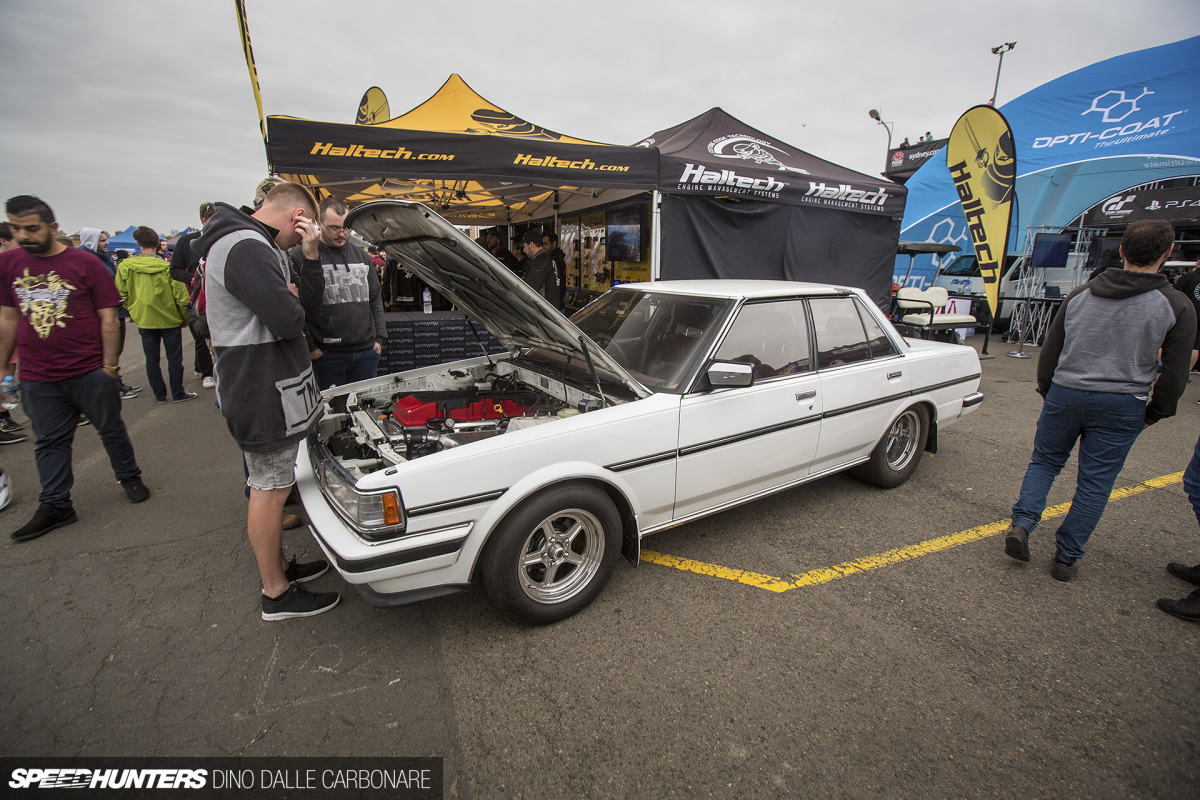 Aussies reading this are probably thinking, 'You plonker, Barras have been around for ages and were just as good when they had a single cam head.' I guess it's probably Australia's best kept secret, or sort of. I mean, a lot of tuners here in Japan have known about the Barra, but as always they have just been far too slow to jump on it and actually try something different. But the Aussies love to experiment, especially when there's the potential for big horsepower.
Matt, our resident Sydneysider, has a story on an R32 Nissan Skyline GTS-t that's traded its RB20DET for a Barra coming up next month, but in the meantime I thought I'd share a quick spotlight on this mundane-looking X70 series Toyota Cresta that I found in the World Time Attack Challenge paddock. It was put together by the guys at Mighty Car Mods (MCM).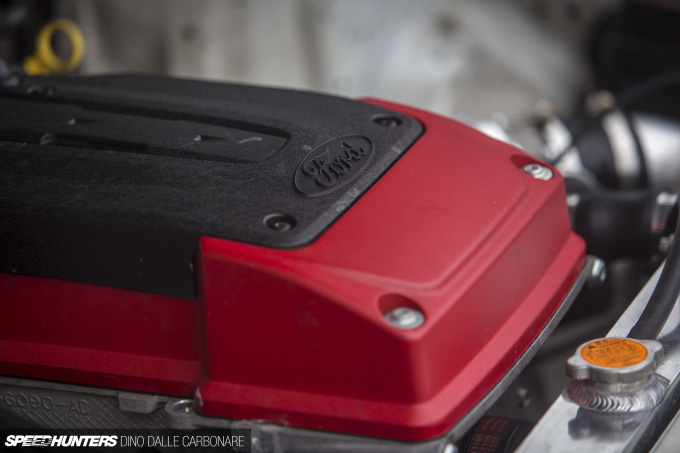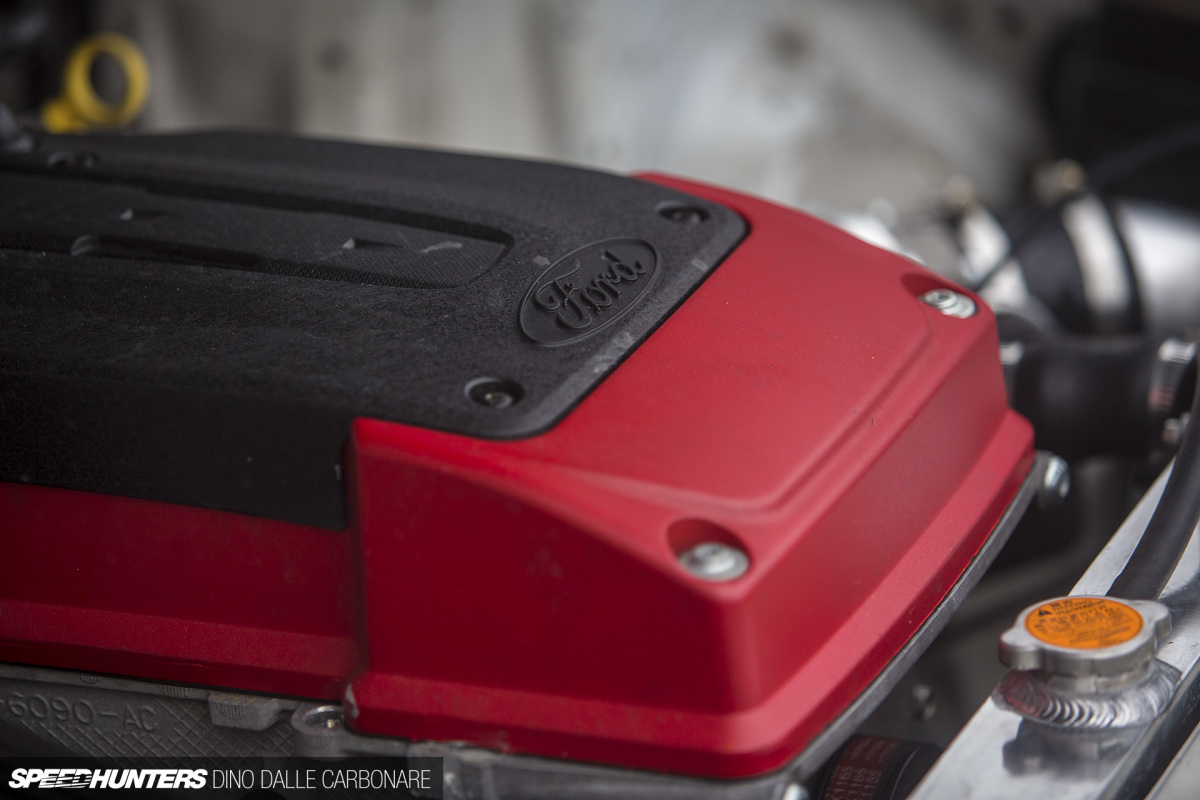 Their idea was to create a 10-second sleeper, but they went about it in a very cool way, picking the base car up in Hokkaido for AU$2000, before driving it across Japan and then shipping it to Australia where the transformation took place.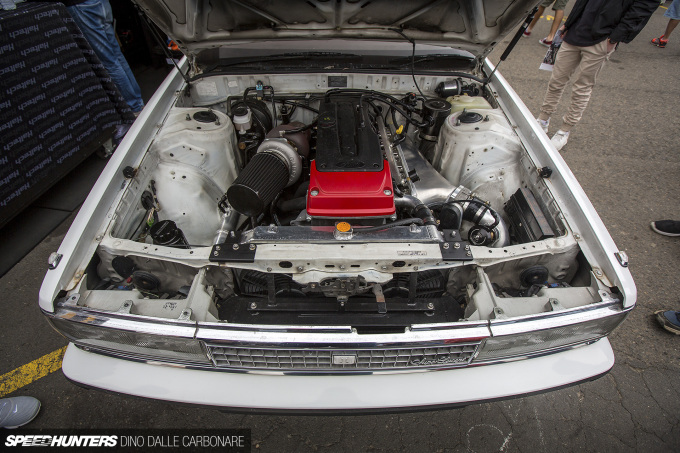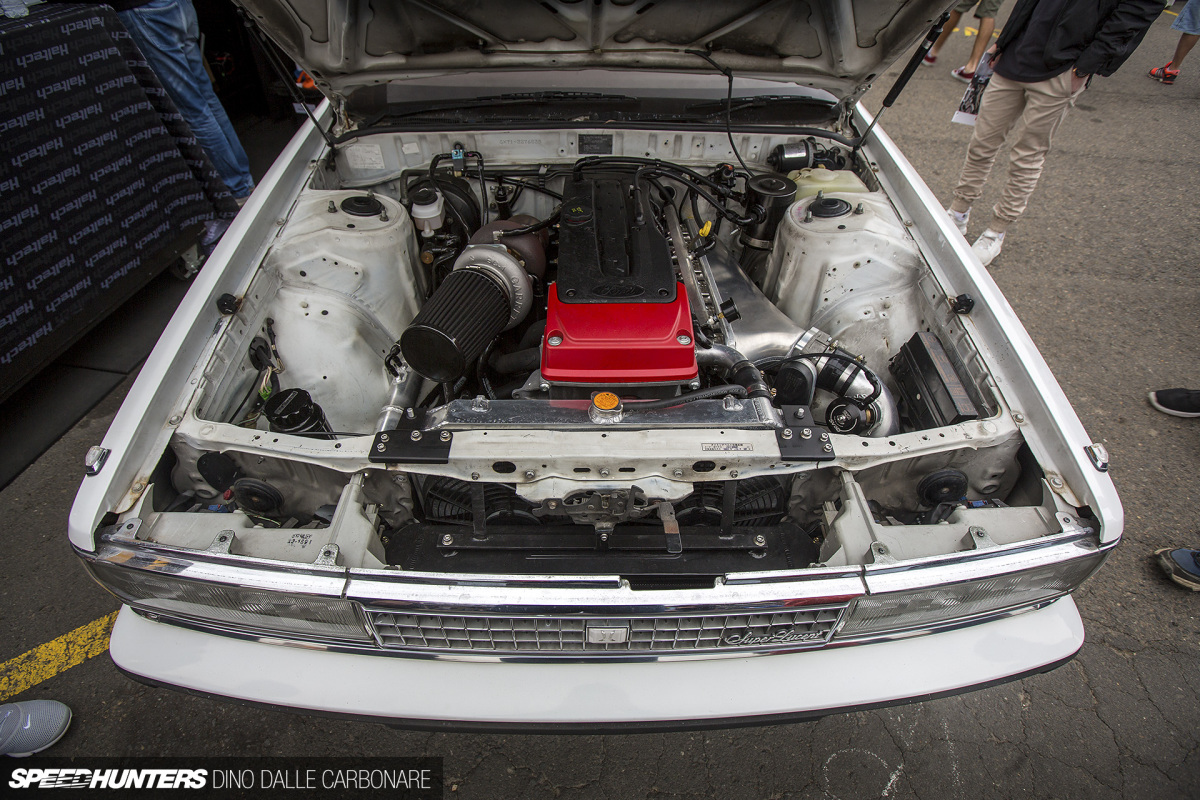 The guys sourced the Barra engine and proceeded to upgrade it with the bare minimum components needed to perform reliably while being fed copious amounts of boost. That included the must-do valve spring upgrade, stronger head studs, new oil and and water pumps, and an early-gen Barra oil pan with the well at the front to allow them to wedge the massive lump as far back as it would go in the Cresta's engine bay.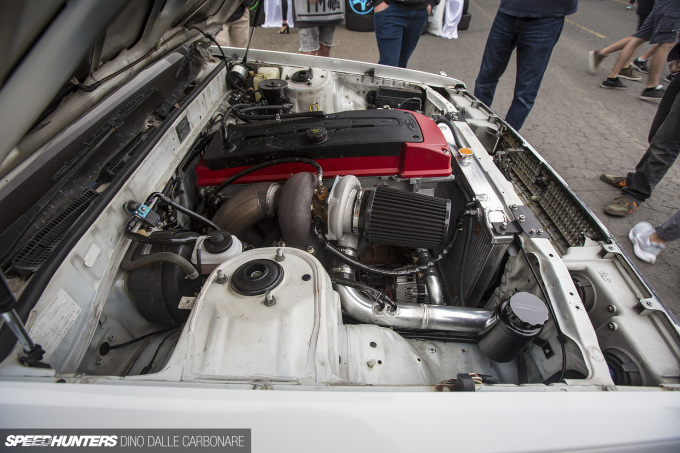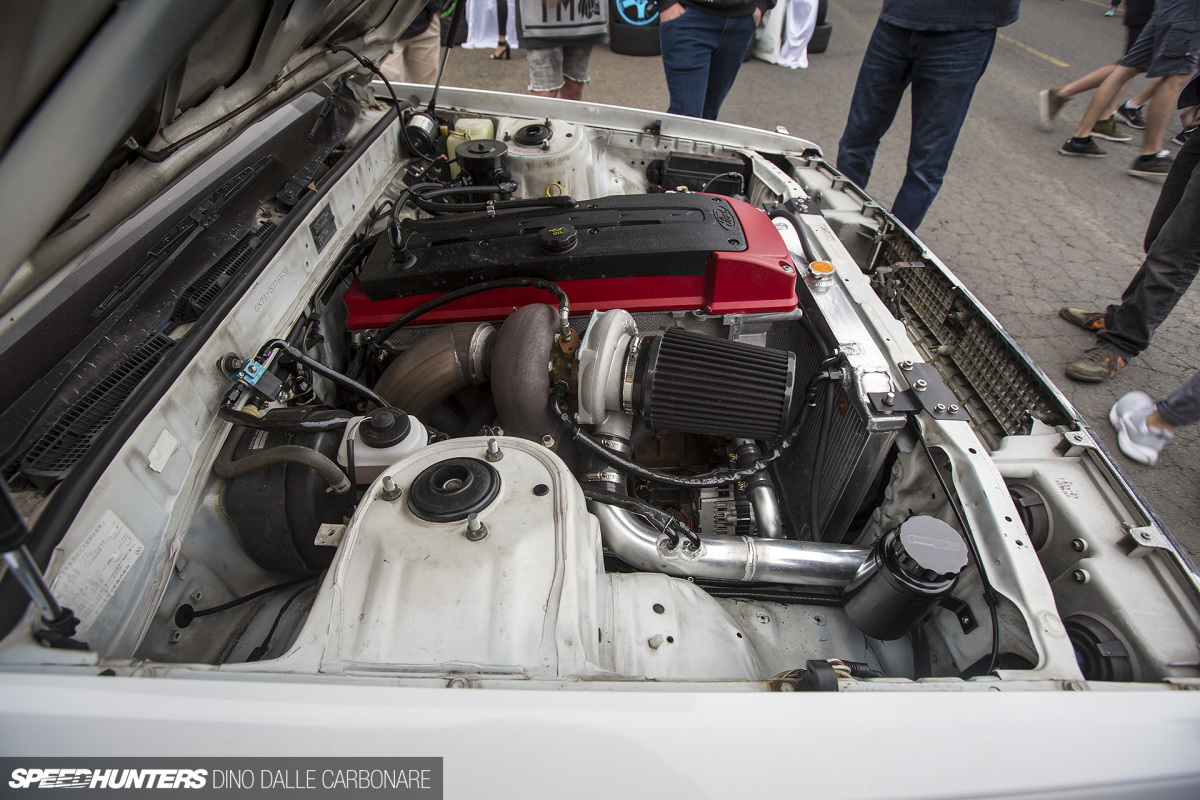 With a bit of persuasion they got it custom mounted, and then set about fitting all the ancillary items including a Garrett turbo and a billet intake manifold running a massive single throttle body. Once the cooling side of the equation was sorted, an appropriate fuel system was pieced together, before a Haltech ECU was wired up to run it all.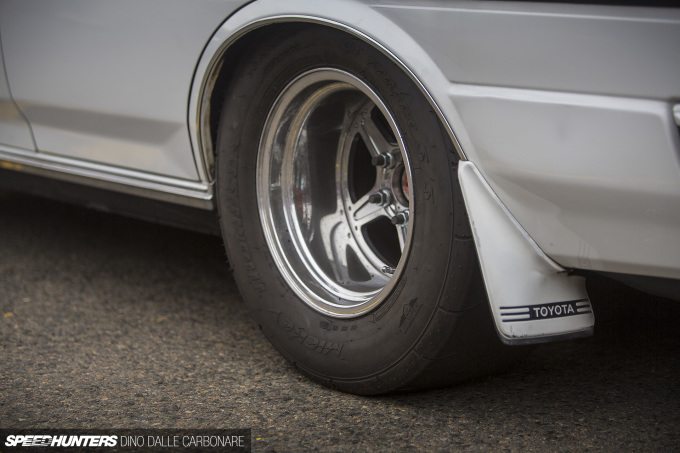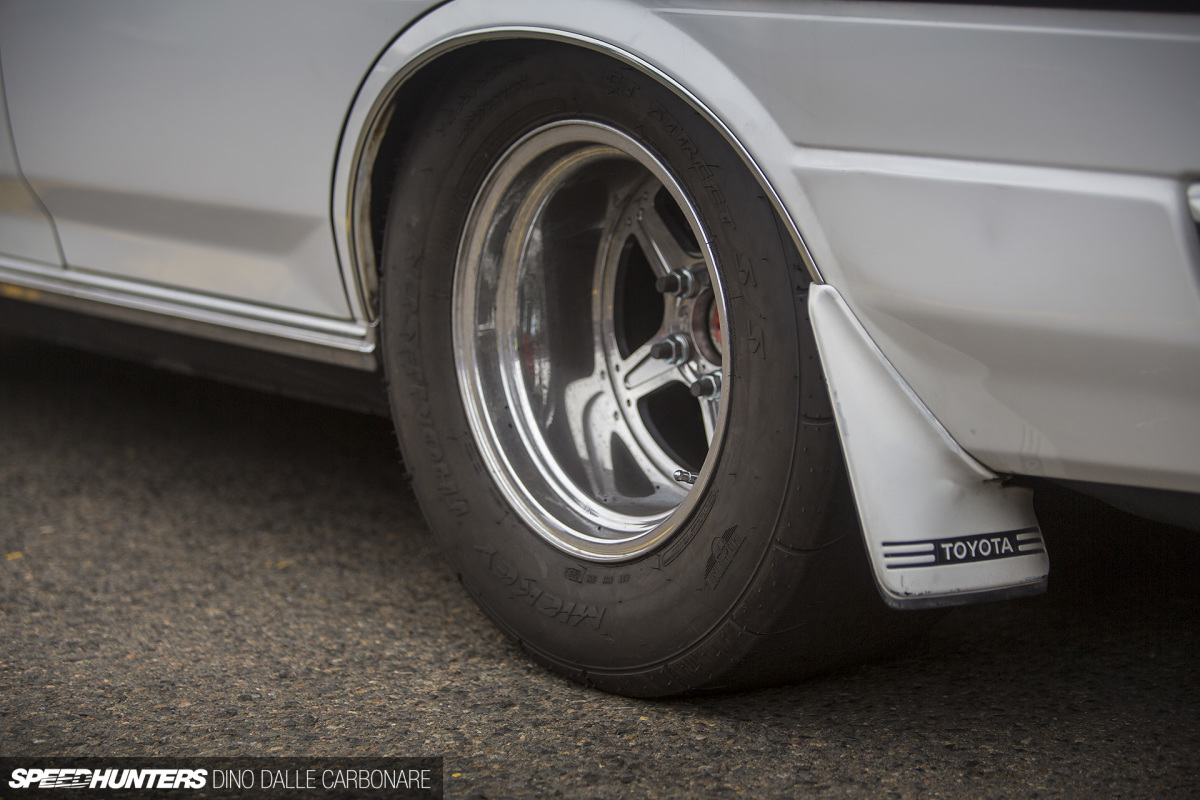 For the transmission, a manually-shiftable Turbo 400 was chosen as it would offer the best performance for the strip. Further down the driveline is where the biggest modifications were carried out; the stock rear end was junked in favor of a custom ladder bar layout which required most of the rear floor to be cut out and a ton of custom fabrication work.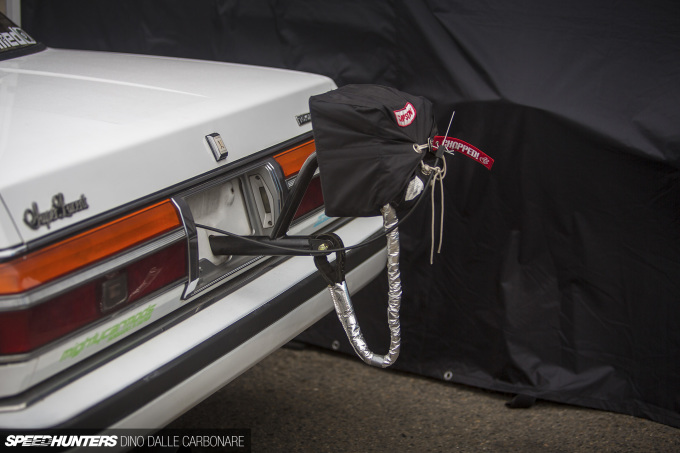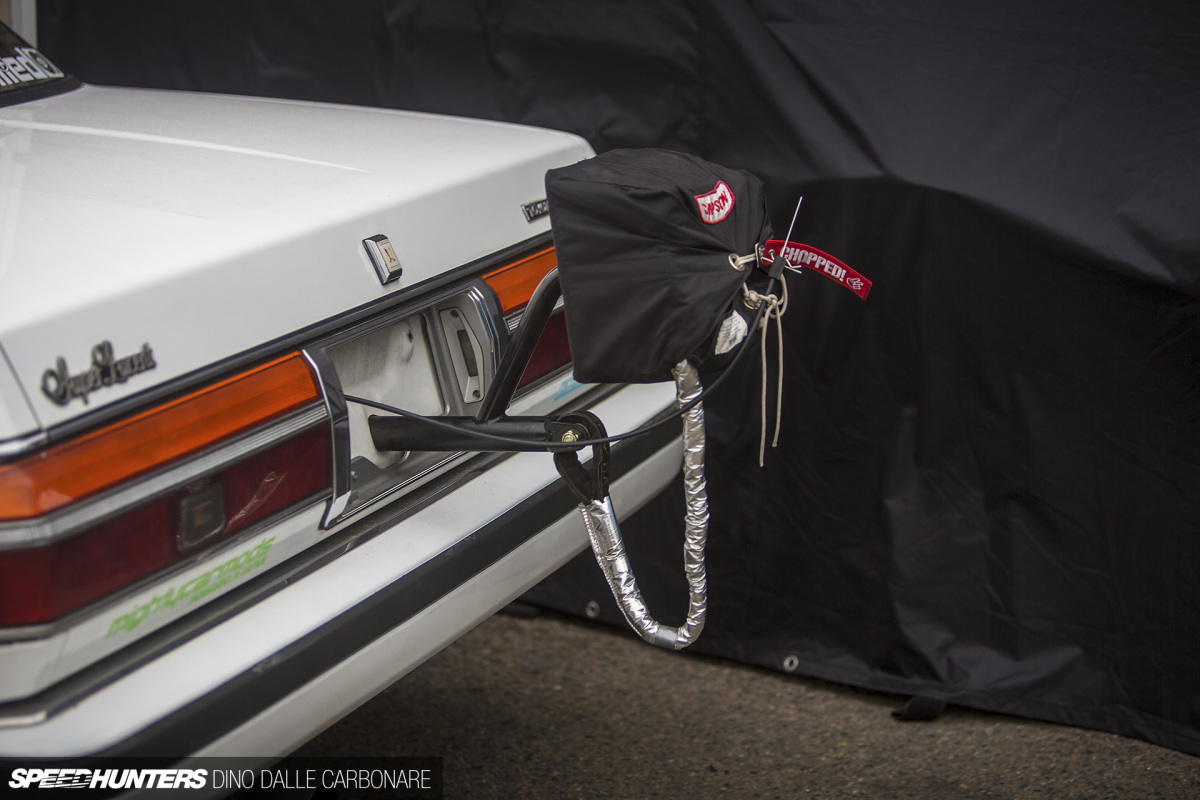 The parachute provides extra safety, even if the Cresta has been equipped with compact Wilwood calipers to aid braking performance.
I could keep on talking about this build, but you can find out all the other details by hitting play on the video above.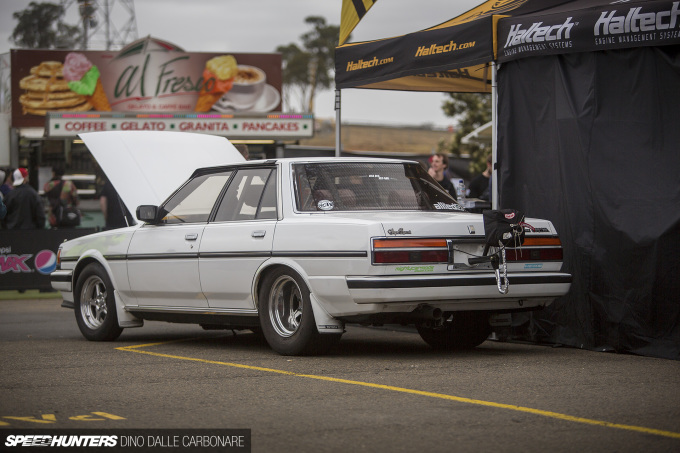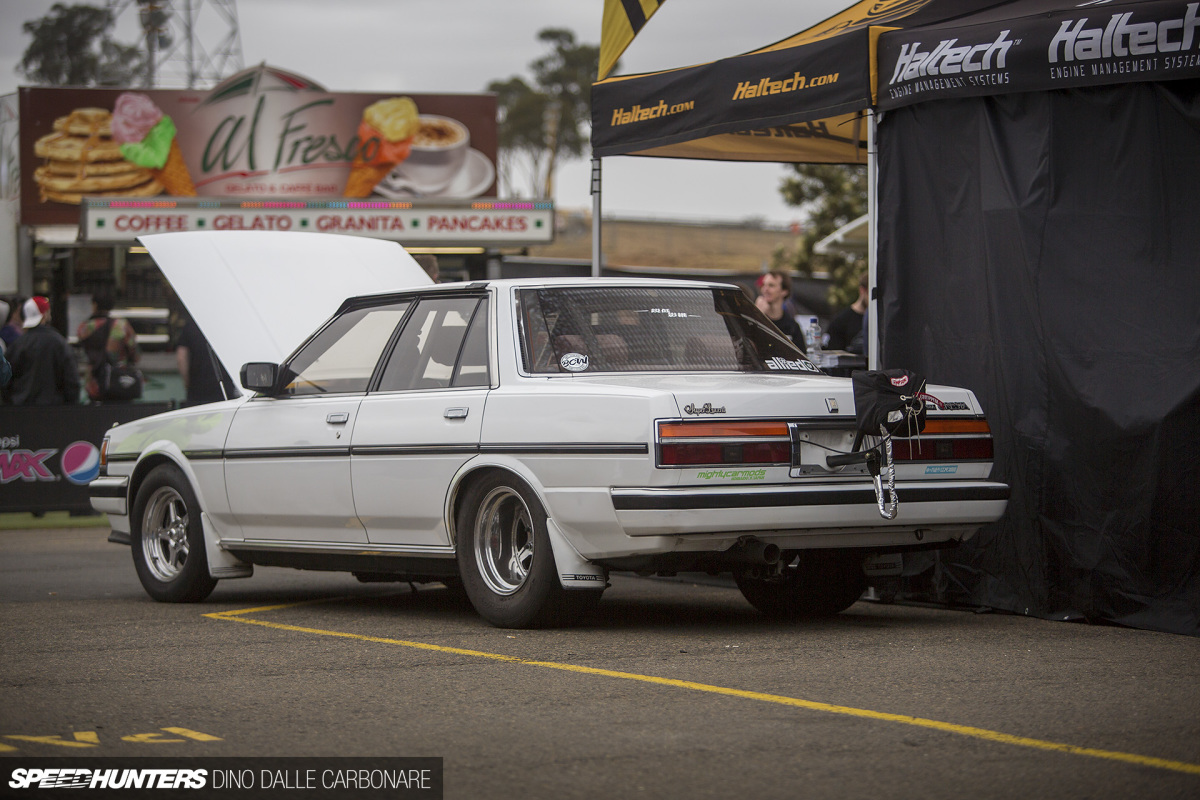 The car made a solid 600hp at the wheels on the dyno and then went on to record a 9.97-second pass on the quarter mile. Goal achieved, and total testament to what a semi-stock Barra can be made to do.
OK, so the 2JZ is not quite dead, but keep this all to yourselves – we wouldn't want everyone to jump on the Barra bandwagon just yet…
Dino Dalle Carbonare
Instagram: speedhunters_dino
dino@speedhunters.com