The 2017 Tokyo Motor Show was an interesting one, so for this second and final look at the event, both Ron and I thought it would be a good idea to have a little discussion about what we saw at Tokyo Big Site on the press day.
We both arrived at the venue, cameras in hand, expecting a pretty hardcore day of Speedhunting. We were ready to go wild, spotlighting all the new cars that will define the Japanese performance aftermarket scene for years to come. But boy, were we let down.
For the first reveal of the day, we stood at the huge Toyota booth, patiently waiting for the covers to be pulled off the highly anticipated new Supra, a car that we've all seen plenty of spy shots of. But alas, it wasn't anywhere to be seen. Under the cover was the GR HV Sports Concept (a hybrid version of the Toyota 86 with weird lights), which had already been revealed online a few weeks prior.
Dino: Man, were we left confused! I can't believe we even had to do a second walk around just to make sure we hadn't missed the damn thing.
Ron: I honestly was blown away – but not in the good way. I remember rushing in to try and get a decent spot for the grand reveal and then… nothing.
Dino: I didn't take very long to realize that the underlying theme of this year's show was EVs and autonomous driving. While I'm all for the evolution of the motor vehicle as a transportation device, I'm really hoping that manufacturers aren't going to lose sight of the fact that there a lot of people who like to drive for the sheer joy of it. So I guess we'll have to wait a bit longer to find out what the next generation Supra will be all about. By the way, Ron, what did you think of the Toyota 5 Series Crown Concept?
Ron: Well, from the front view it definitely still has a bit of Crown look to it, but as soon you start moving towards the rear it became blatantly obvious that Toyota has had some inspiration from BMW.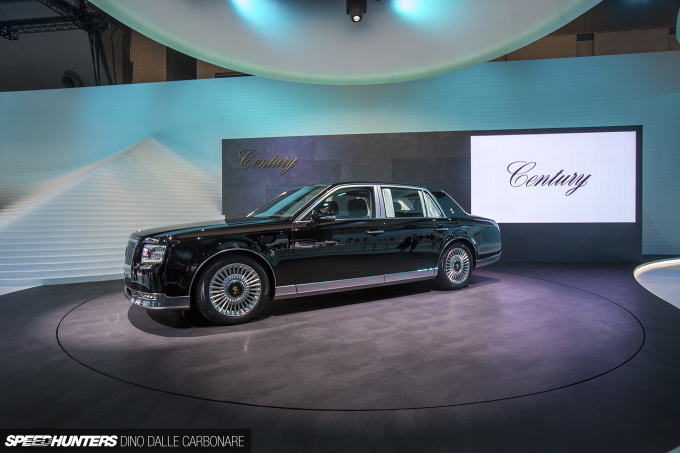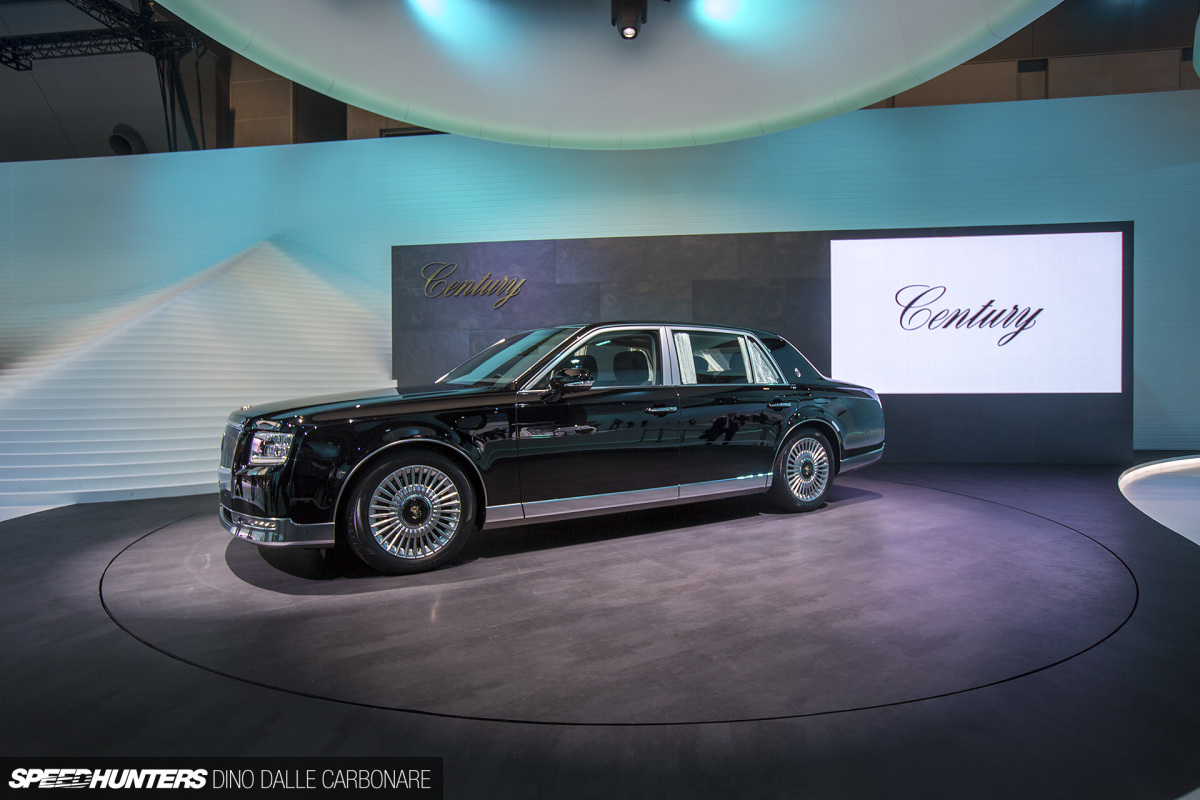 I'll admit that it does look pretty good, but the new car that Toyota really got right is the Century. It's simply stunning!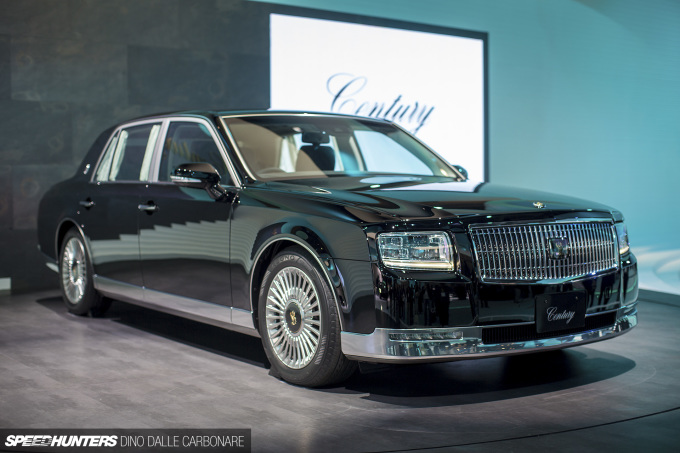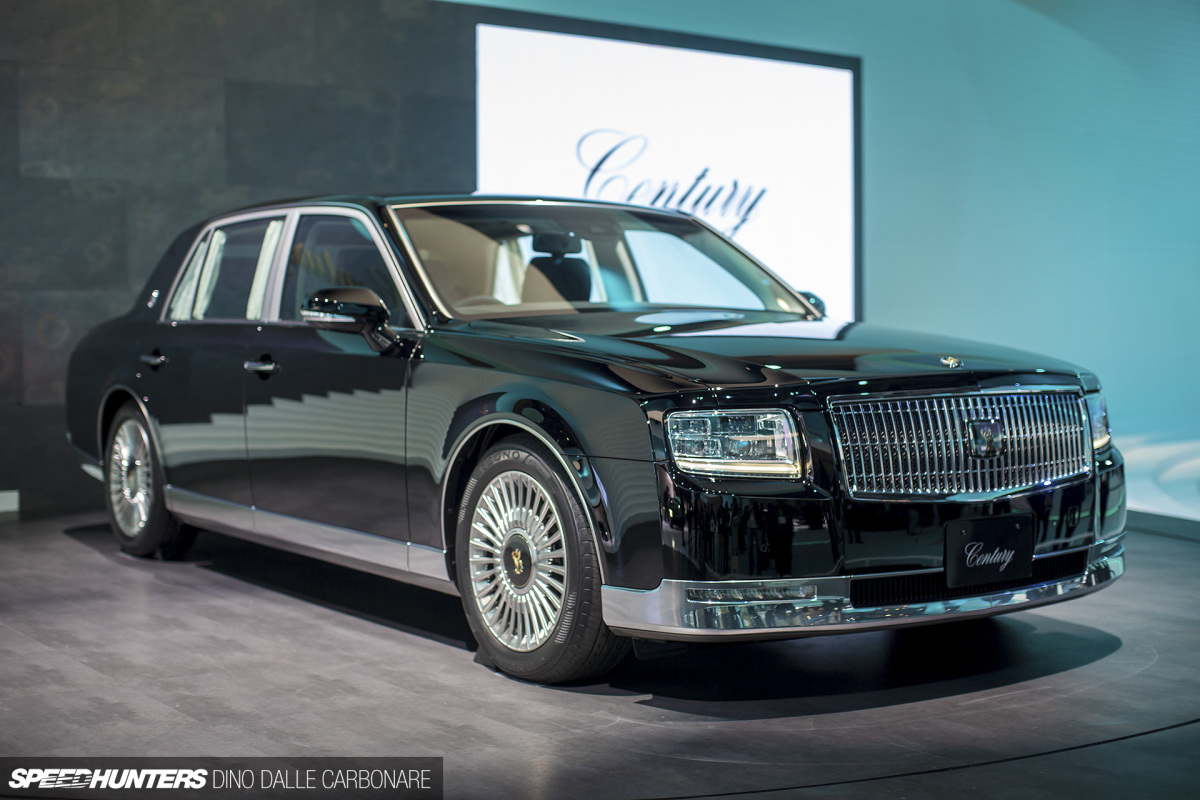 Dino: Oh man, totally. I think Toyota couldn't have nailed the new Century any better; it's the epitome of what this model has been all about since the first one rolled out in 1967. I call it 'conservative opulence'.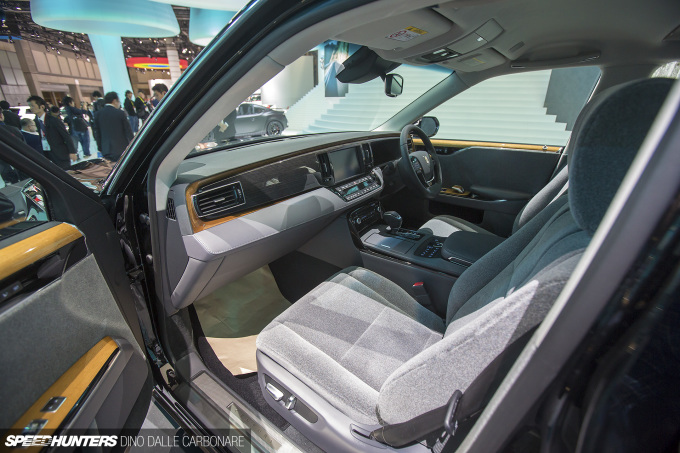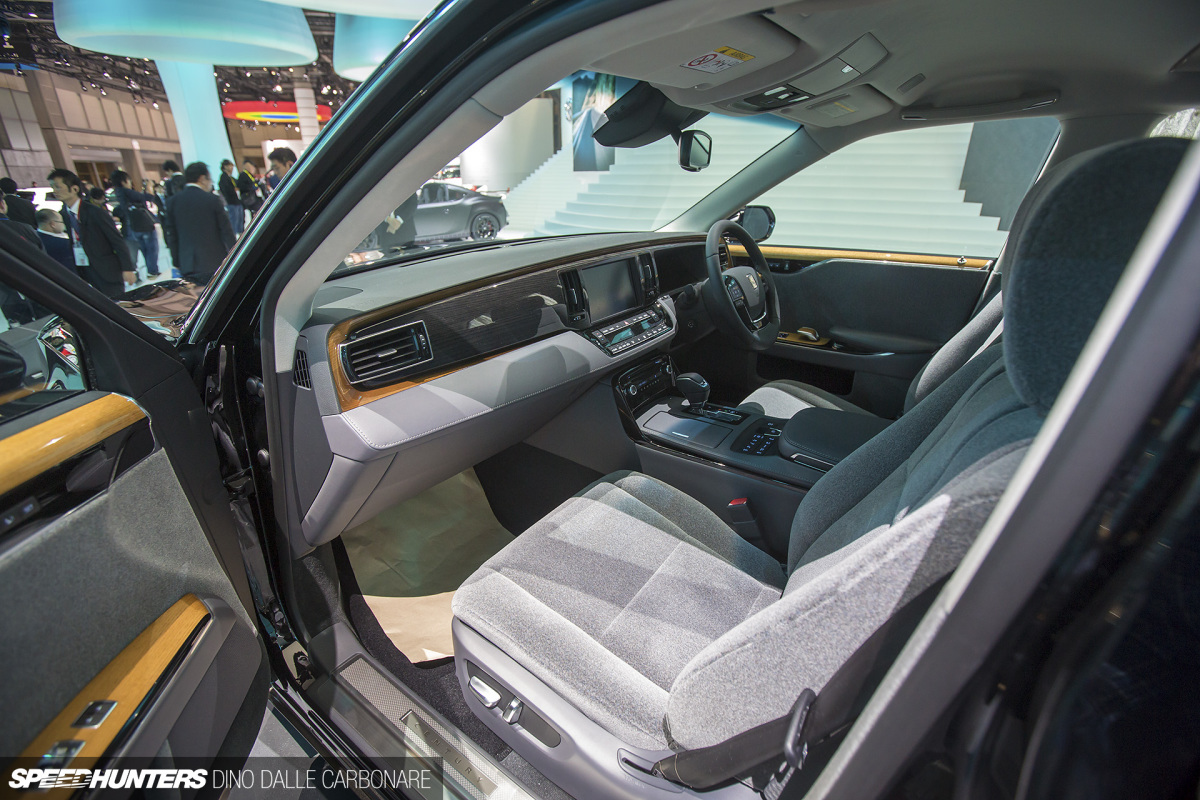 I mean, just look at the interior; it's like the Toyota designers started off penning a luxurious Rolls-Royce rival, but halfway through their job got whipped by management. 'No, tone it down; get rid of the leather, what would people say?! Make sure to use fluffy velour and don't go overboard with the accessories!'
Ron: I really like the conservative look of the interior. Yes, leather would have been a nicer touch, but remembering that the Century is pretty much an executive suite with wheels for older bigwigs to be chauffeured around Tokyo in, bells and whistles would have been completely unnecessary.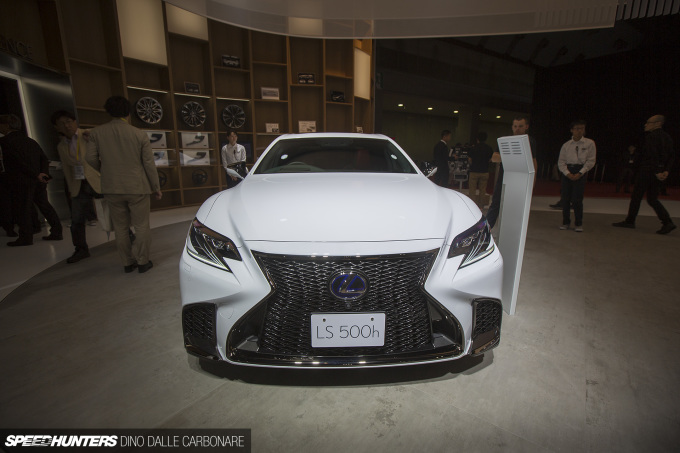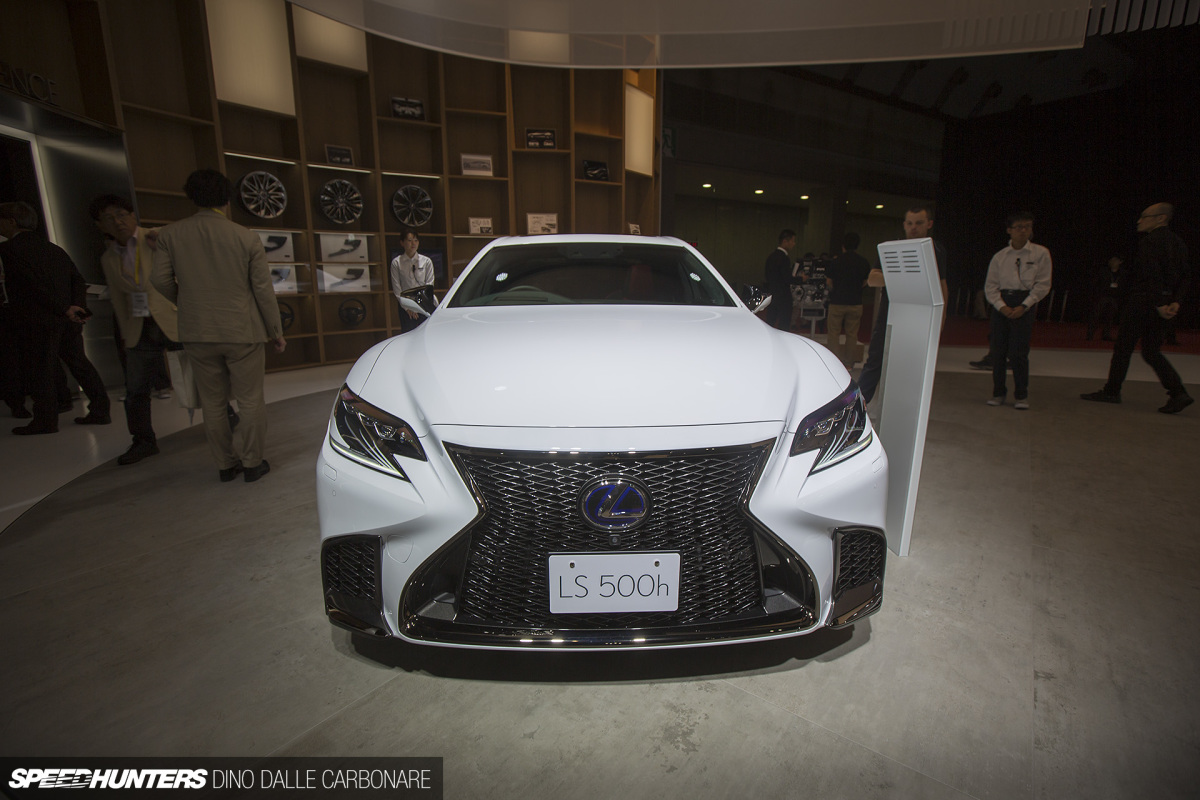 Dino: On the subject of big baller, luxurious sedans, we have to say a few words about the new Lexus LS. This car is going to be a hit in modern-day VIP and stance circles once they start coming onto the secondhand market and are affordable.
Ron: I still can't believe how spacious the LS 500 is. With you in the front and the seat all the way back, I still had plenty of leg room.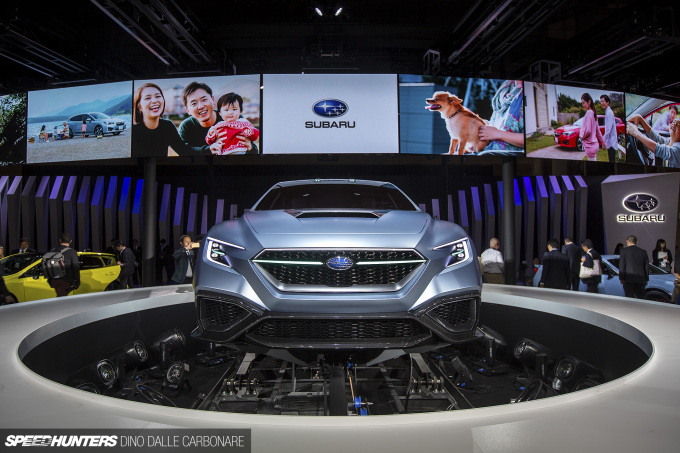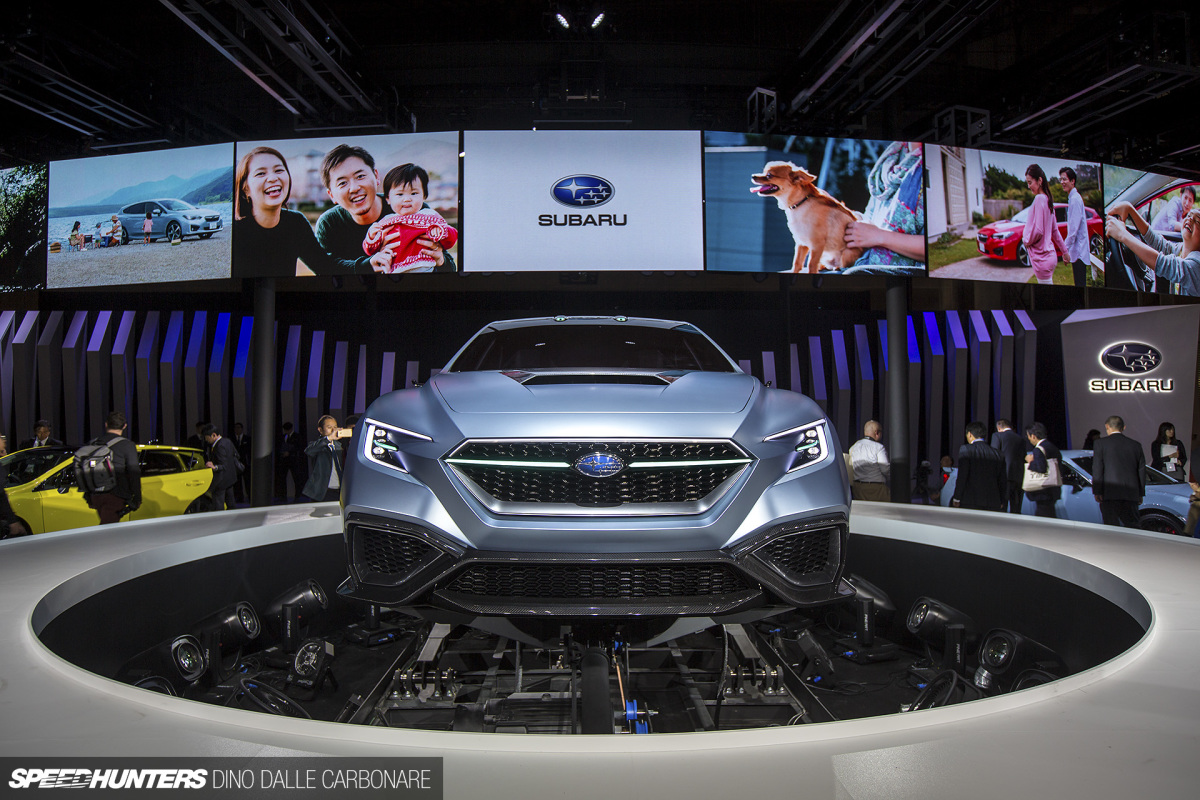 Dino: So this Viziv concept is the new Subaru Impreza WRX. Your thoughts, Ron?
Ron: I think it could have a lot of potential if Subaru does indeed carry over some of its signature design cues into the production vehicle. From the front, the Viziv has just the right amount of aggression to it, but the rear is a bit busy for my taste with the carbon fiber rear diffuser and angular quad exhaust pipes. I also see a bit of the new NSX in the rear. What did you make of it?
Dino: I don't mind it at all. Sure, new cars keep growing in size, but the way Subaru has made this sedan look more like a coupe is a good thing, and the potential to beef it up into an STI model is obviously there. I'm not too sure about the angular Lamborghini Aventador-like wheel arches, though…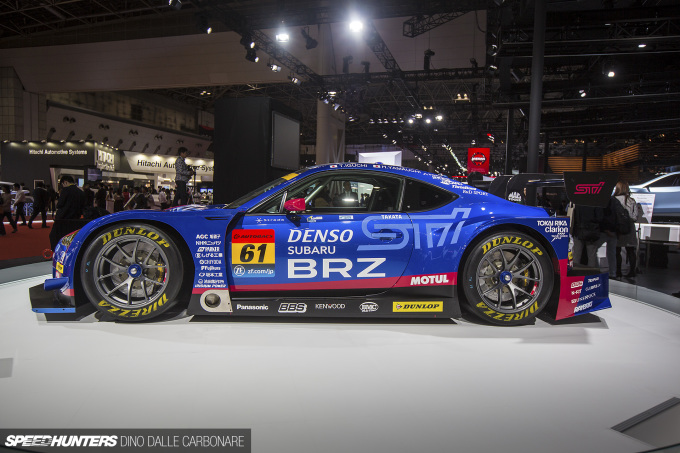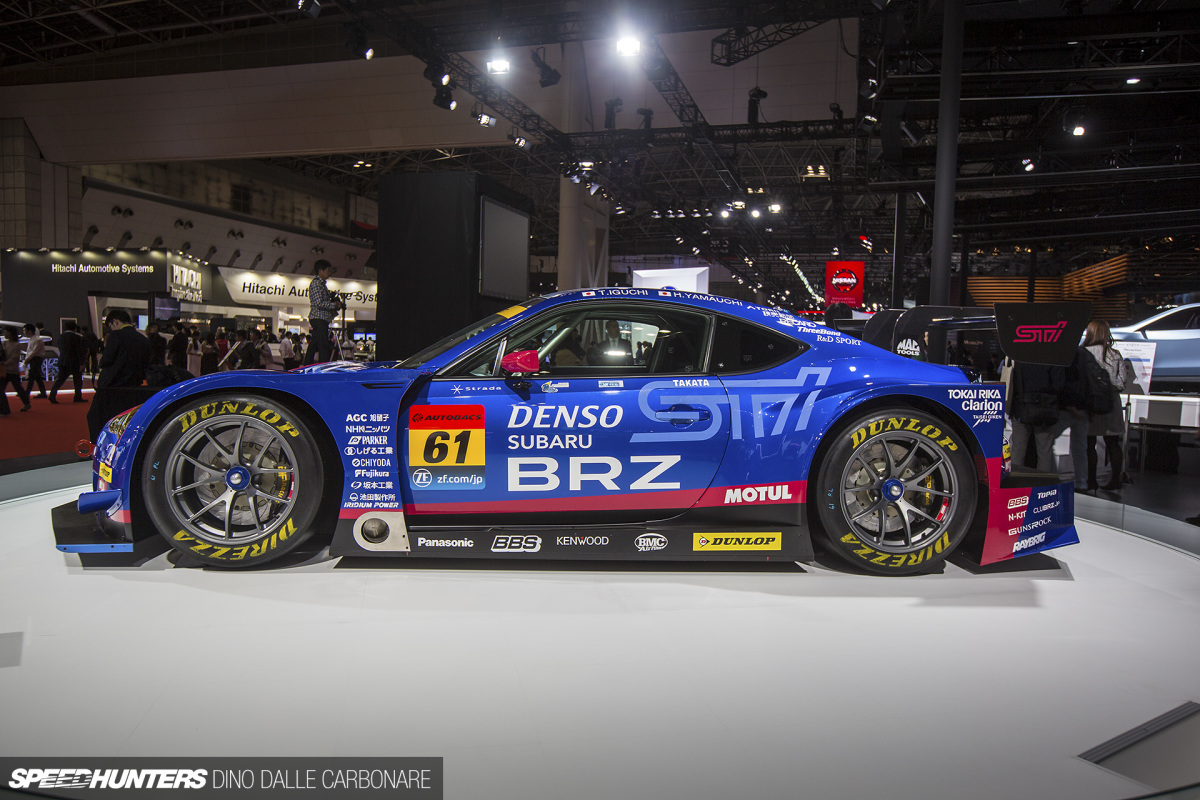 Ron: The GT300 BRZ made a special appearance, which was a nice change of scenery from all the EVs and wild concept cars. I wonder if Subaru will borrow some tech from its Super GT race car to develop the new engine for the Impreza…
Dino: In the realm of concepts, it's fair to say that Mazda pretty much killed it once again at Tokyo, just as it did two years ago with the RX-Vision. While that rotary-engined model hasn't materialized yet, there's no disputing the fact that Mazda's design language is by far the cleanest, sharpest and most inspiring out of all the Japanese domestic auto makers. The Kai Concept hints at the future replacement for the Mazda3 and looks sensational, fusing simple yet sporty lines into what will be an affordable, everyday car.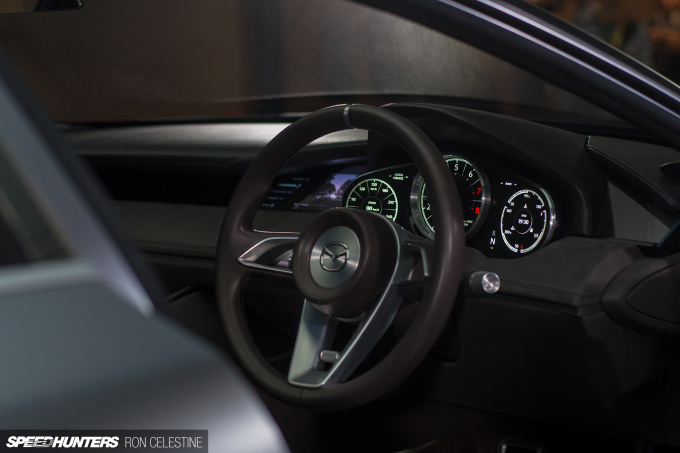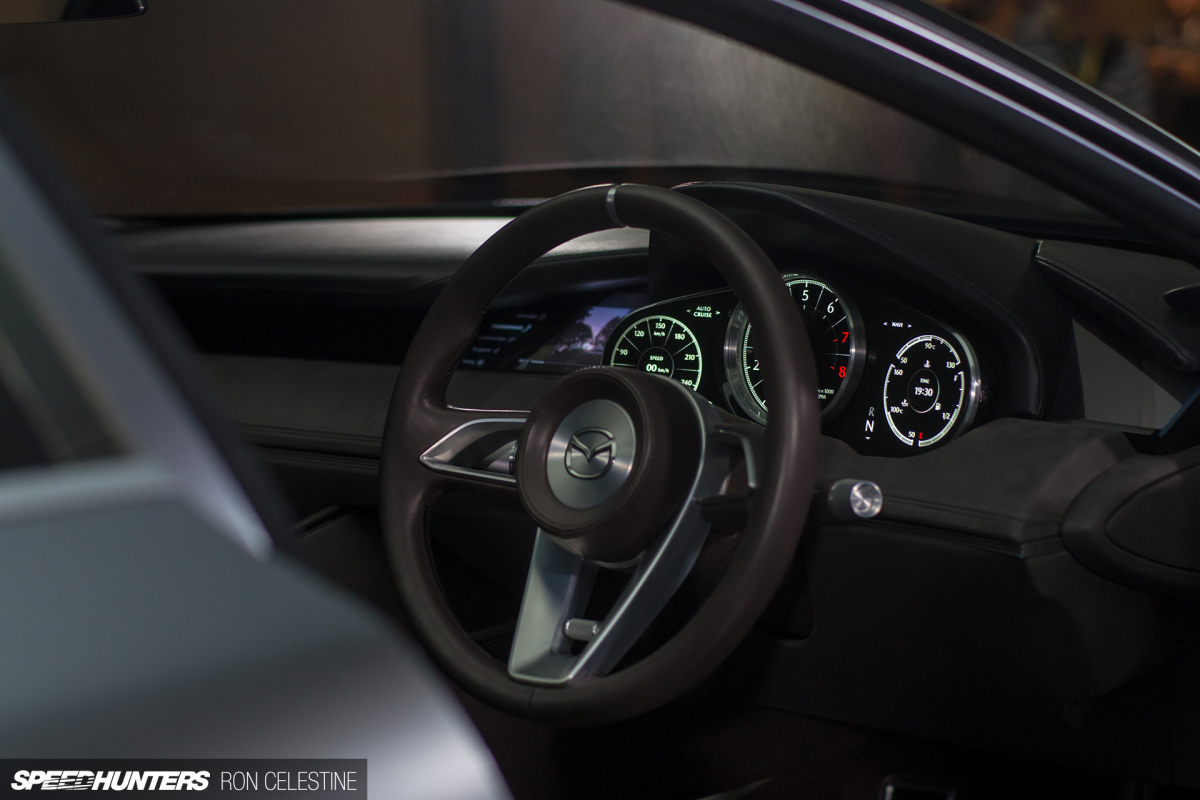 Ron:  I couldn't agree with you more about Mazda; I was also pretty excited to see the RX-Vision again this year. I was even lucky enough to take a look at the inside, which is just as stunning as the exterior. You have to love the huge tachometer taking centerstage, too.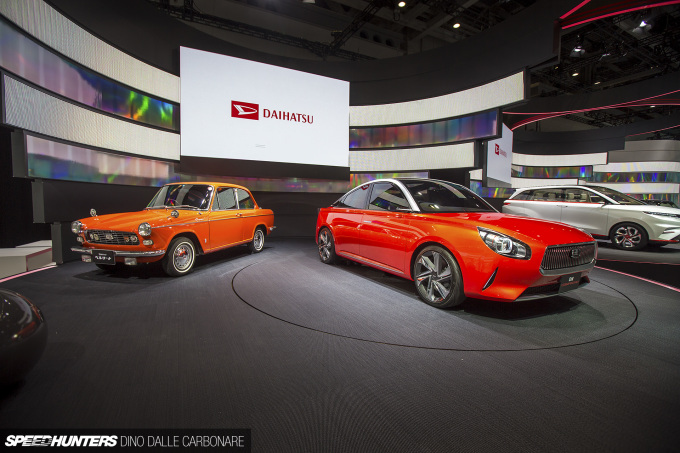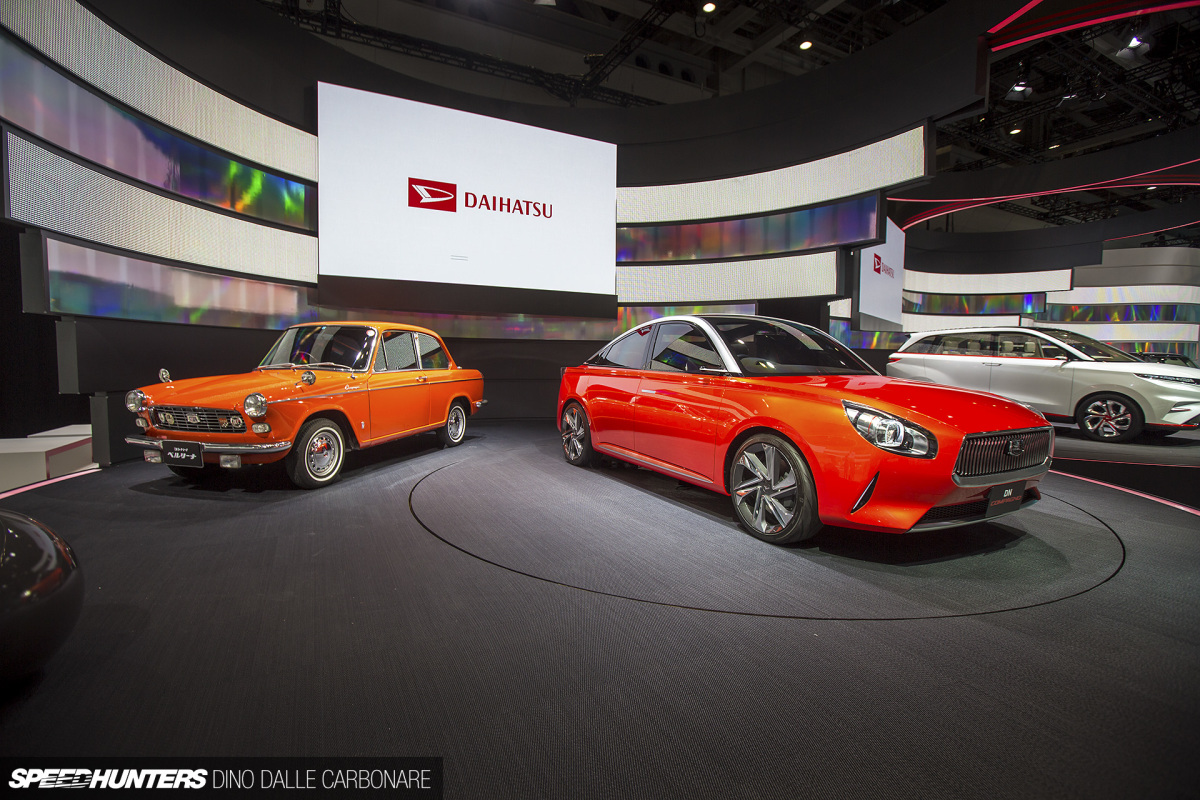 Ron: It's cool that Daihatsu clearly borrowed inspiration from the original 1960s Compagno to make its new concept car, which wears the same name. What did you think about it, Dino?
Dino: Much like what we thought of Honda's EV concepts, this quirky little four-door is exactly the direction I think Japanese manufacturers need to take. Not only looking back at their history, but penning designs that actually have character.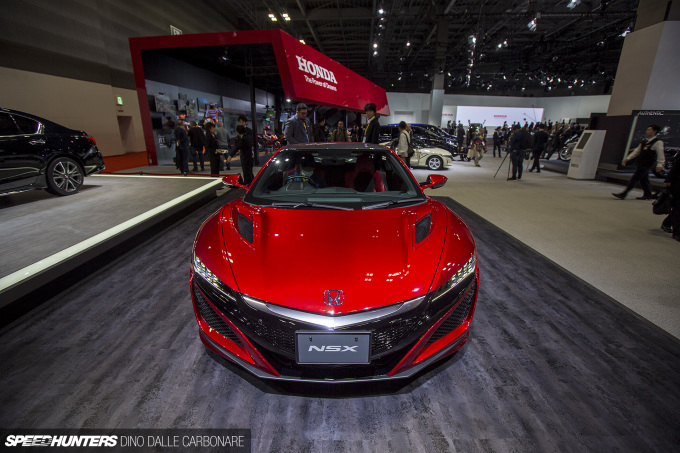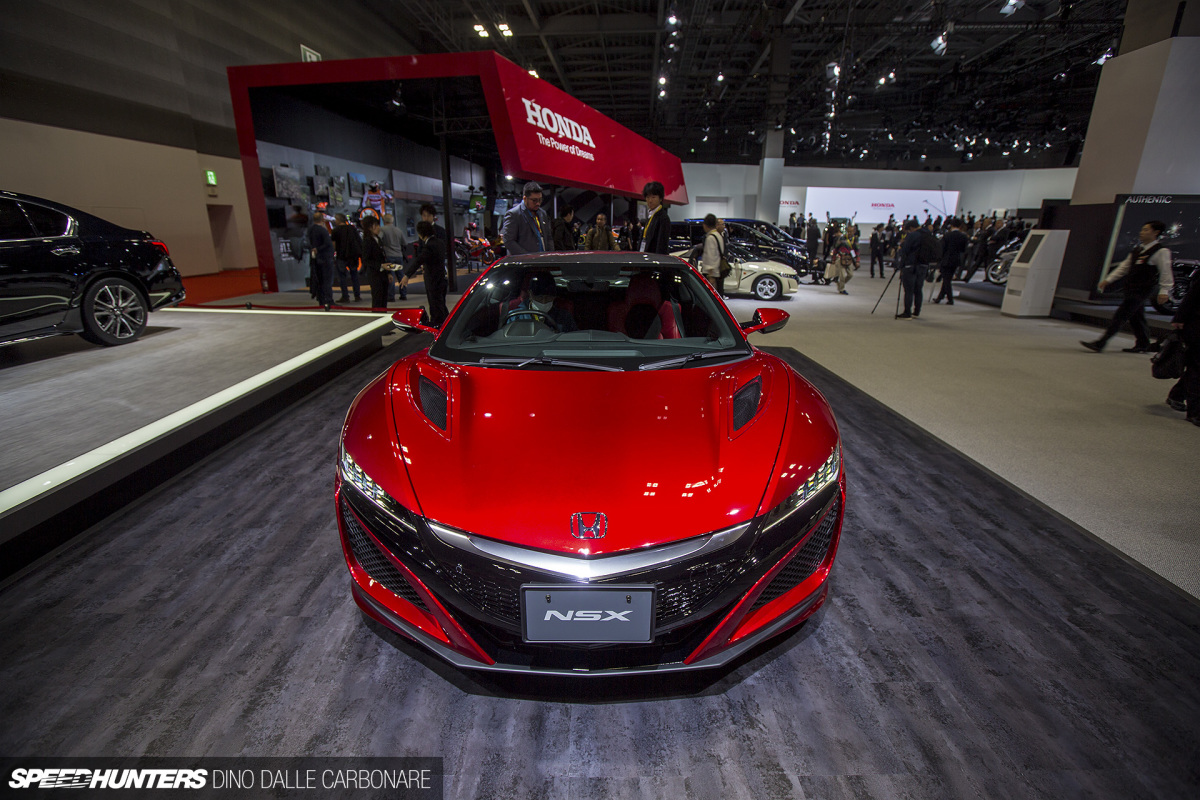 Ron: Speaking of Honda….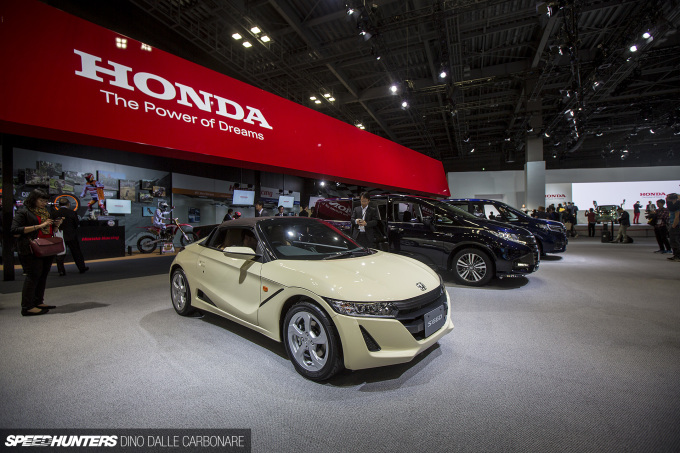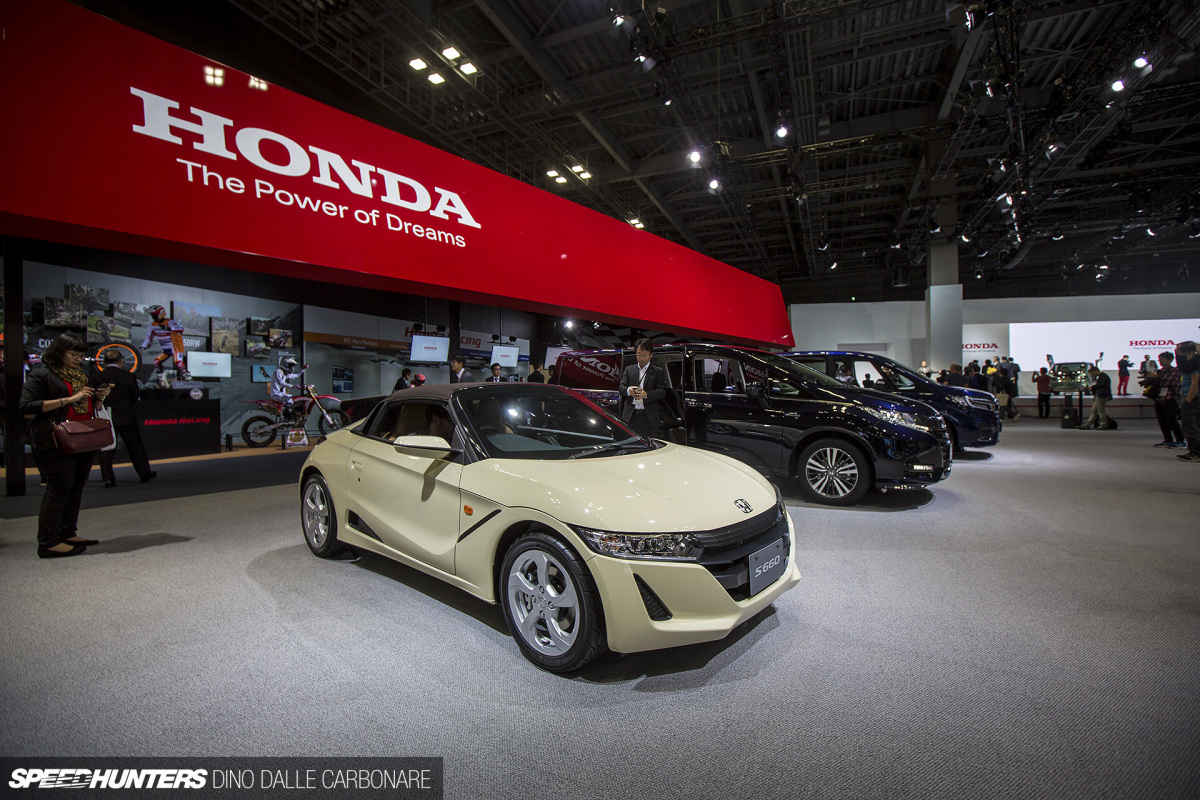 Dino: I get excited these days when I speak of Honda, because unlike manufacturers who tell us that cool sports models will eventually come, it's out there doing it. Yes, the NSX took a while, but it's out now and we might be seeing something even more special based on it at the Tokyo Auto Salon in January. And then we have the über-cool S660. I told you you'd be able to fit in there!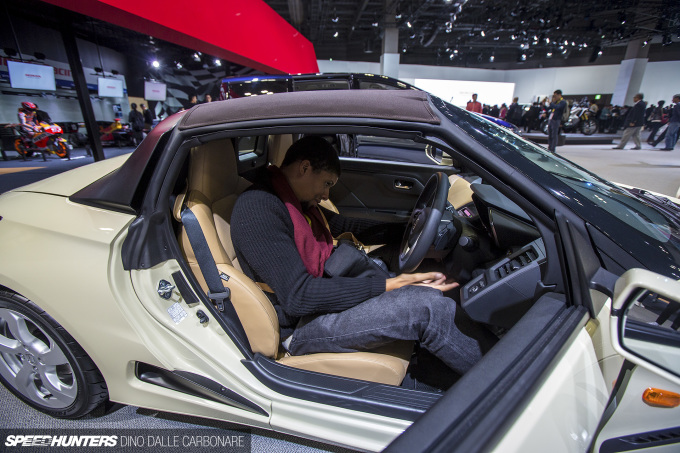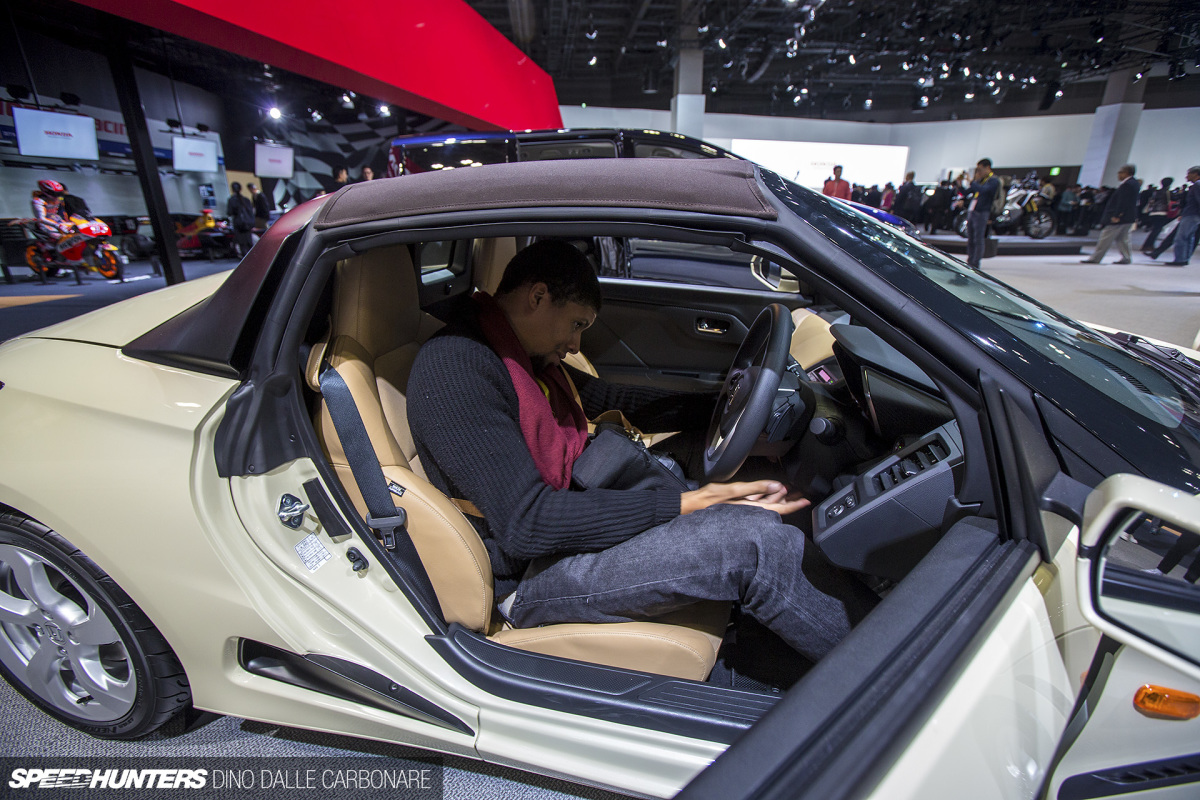 Ron: Just because I 'fit' doesn't mean I really fit! With the stock configuration there is no way that could I drive it like a proper human being. That said, the desire to own one is still very strong…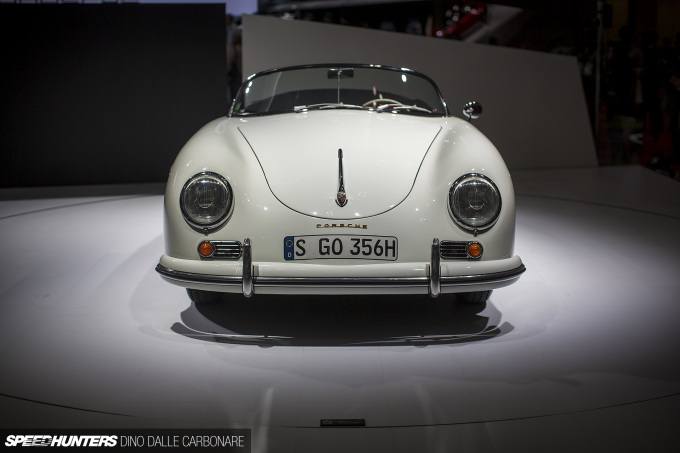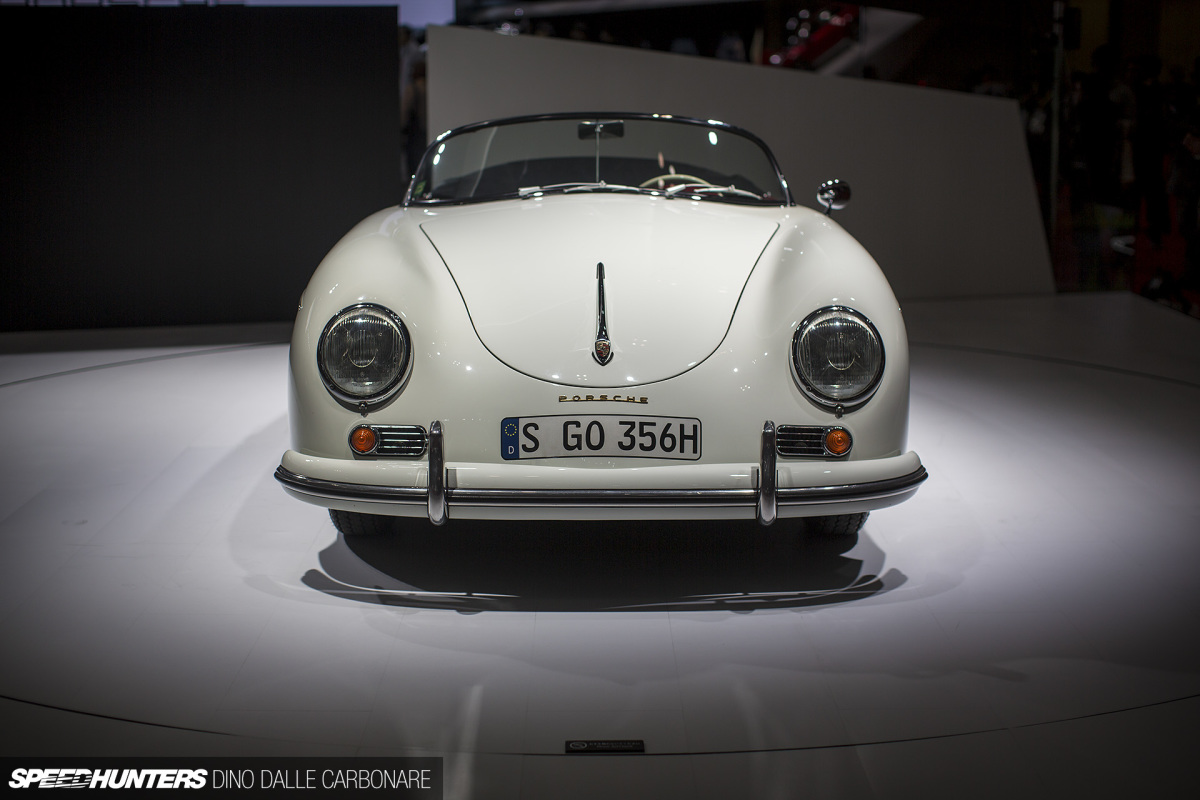 Dino: Right, let's talk about the Germans, simply because there weren't many other foreign manufacturers present. It's saddens me to see the Tokyo Motor Show dwindle down to a shadow of its former self in this regard.
Ron: I can only imagine how awesome this show would have been one or two decades ago. But speaking of awesome, the Porsche GT3 constantly had a crowd of people drooling over it – myself included. We must review it for ourselves when it makes its way to Japan; I'd really love to present it in a media format that has moving pictures and sound.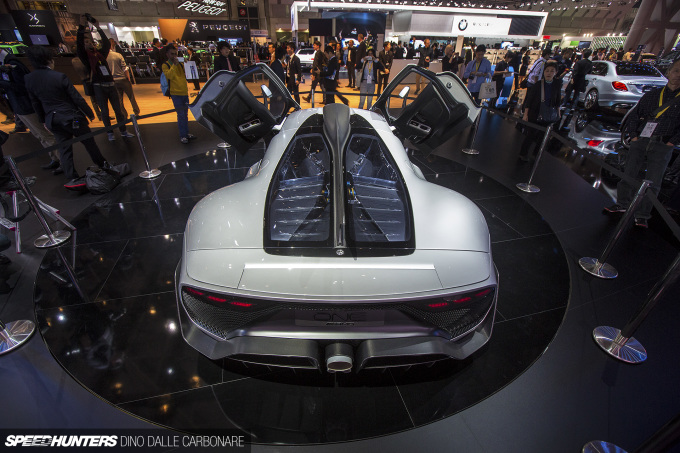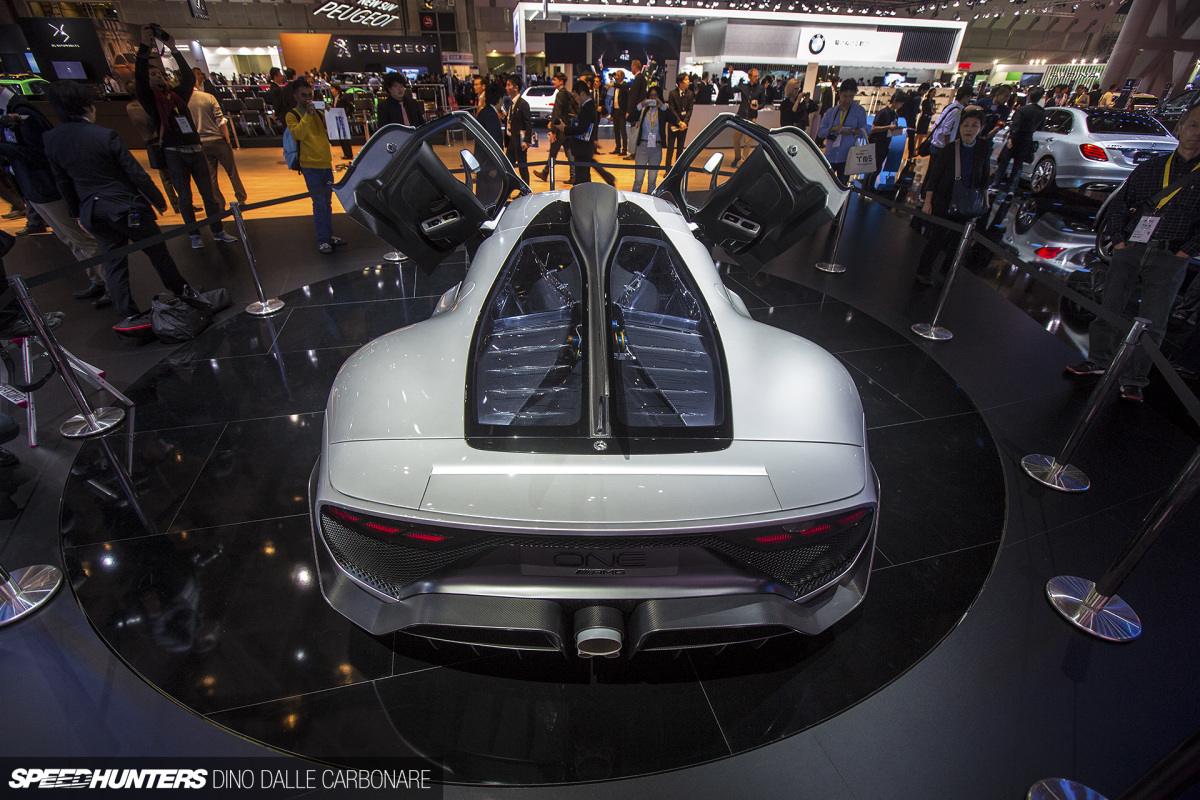 Dino: I was quite happy that Mercedes-Benz brought out the Mercedes-AMG Project ONE. We've heard there are a few allocations for Japan, so it make sense, plus the Japanese love AMGs in general. Central Tokyo is packed with them!
Ron: Yeah, you really can't go anywhere in Tokyo without seeing an AMG badge these days. The AMG Project ONE is an absolutely stunning piece of German engineering; I love how the air intake feeding the F1-derived 1.6-liter turbocharged V6 fuses effortlessly into a shark fin.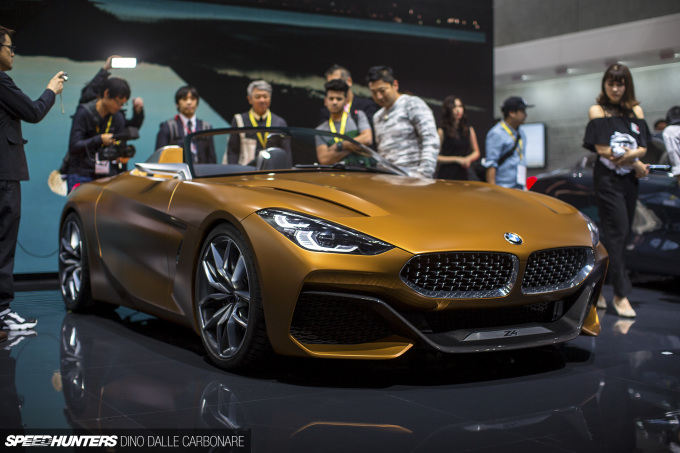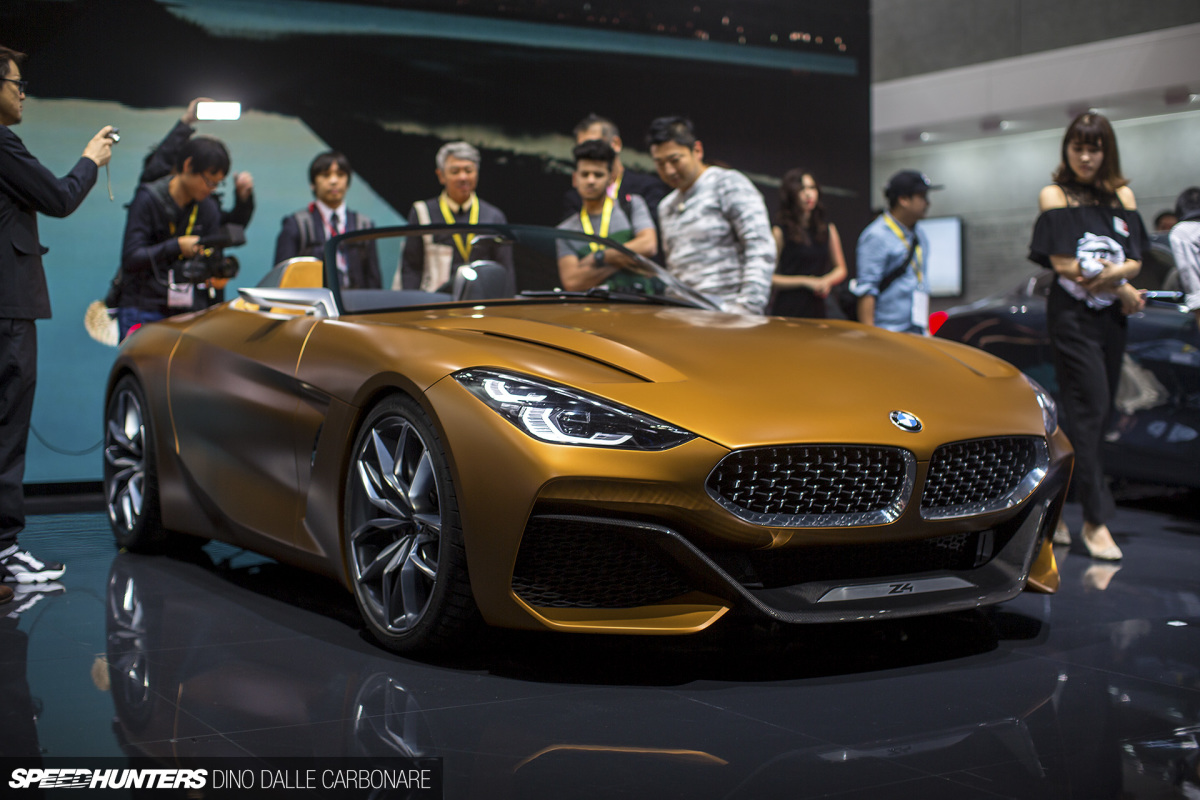 Dino: What did you think of the Z4 Concept?
Ron: Perhaps besides the Project ONE, the design language of the Z4 Concept was one of my favorites from the entire show. Again, it will be interesting to see how much of this will actually transfer over into the production model.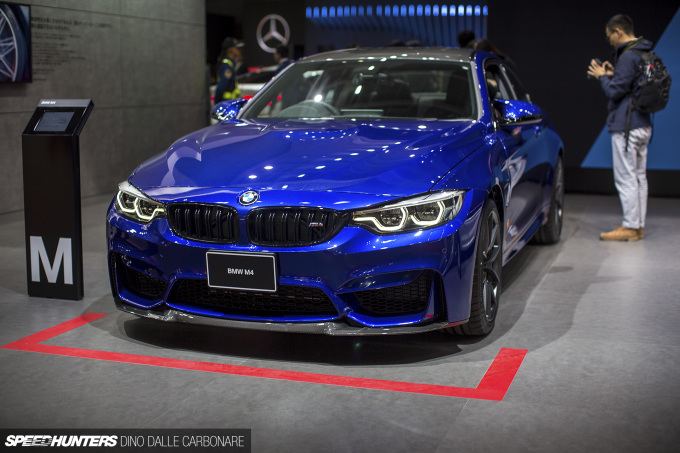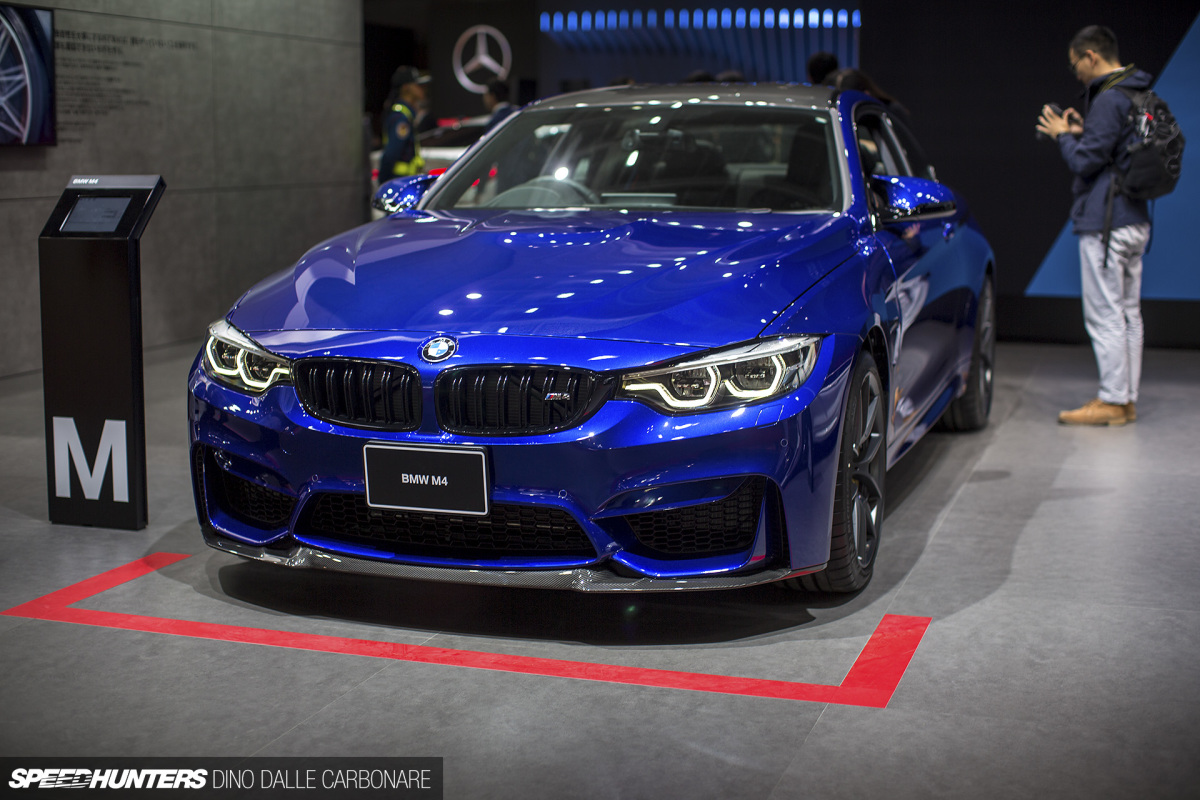 Dino: While I spent some time drooling over the new M5, it was the more performance-focused M4 CS that really caught my eye. Finally some proper good old fashioned speed to hunt!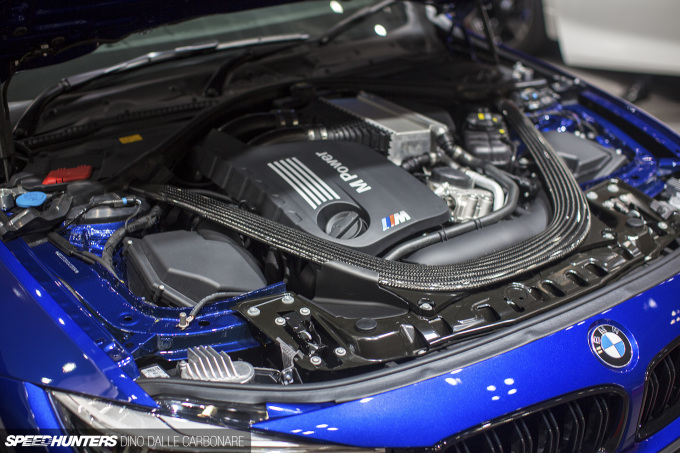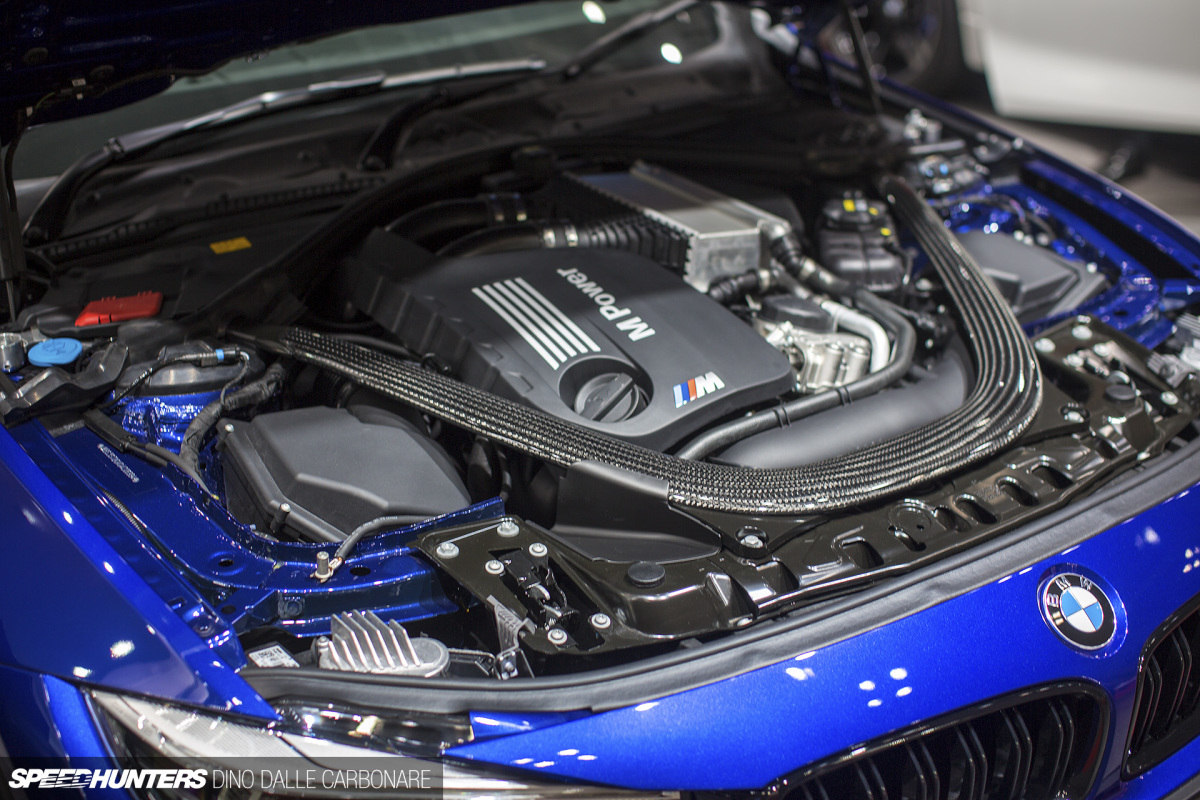 With 454hp on tap and some light bits to shave some weight, it seems to be the perfect track day tool; a sort of in-between to slot right in the middle of the Competition pack and the GTS.
Ron: This too would be another great candidate to add to the list of reviews. I do wonder how many people will take their CS and properly enjoy it on the track, though…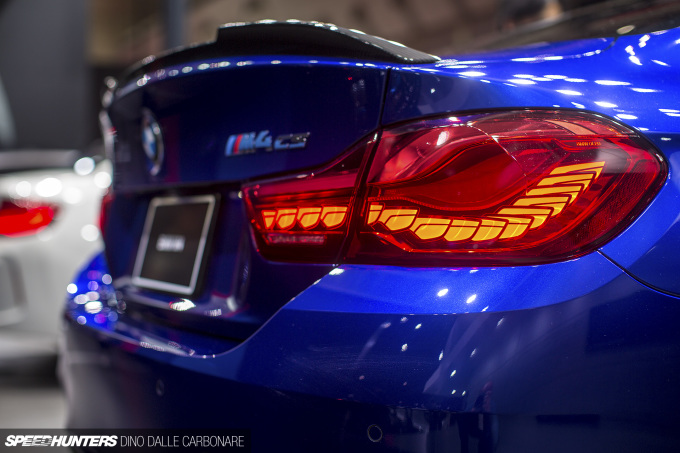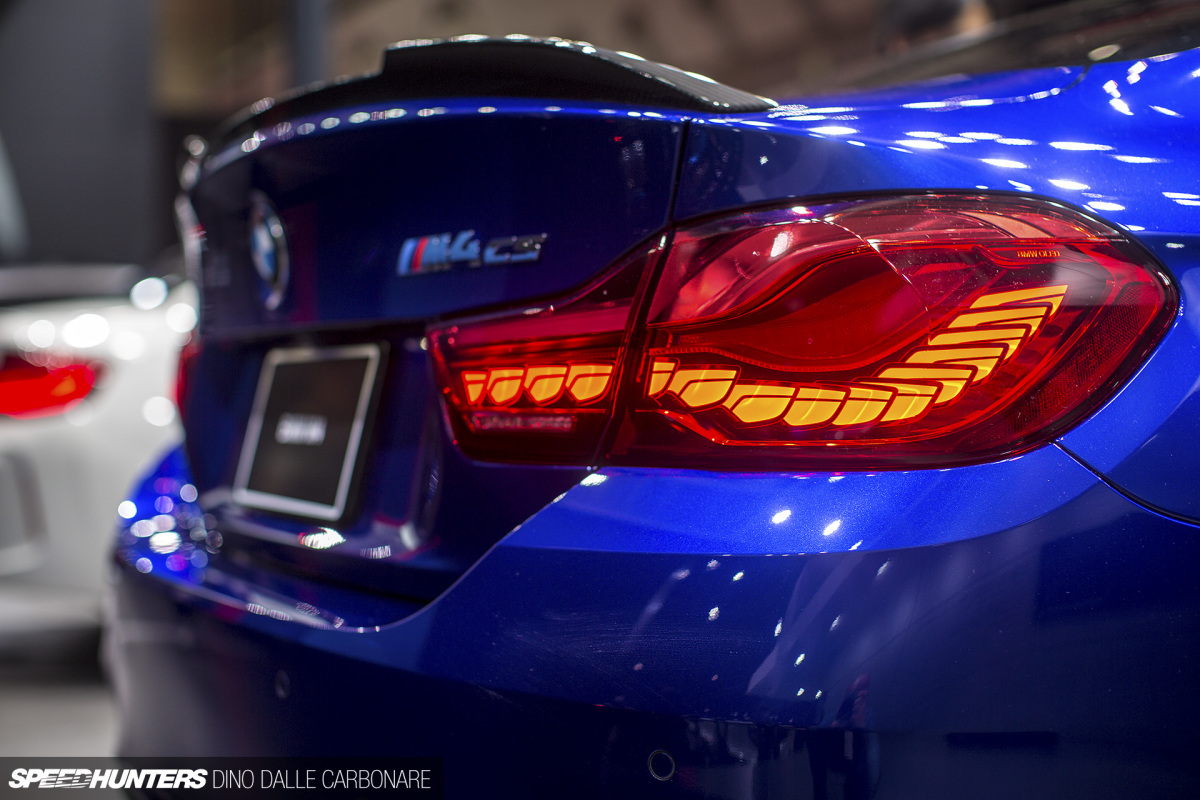 Dino: I'm all for these type of cars, even if at times manufacturers seem to be rather good at coming up with limited edition versions to hike up the price and sell to collectors. Whatever, as long as they make proper performance cars like the CS – even though it needs a manual. Oh and yeah, I need those OLED taillights for Project Drop Top!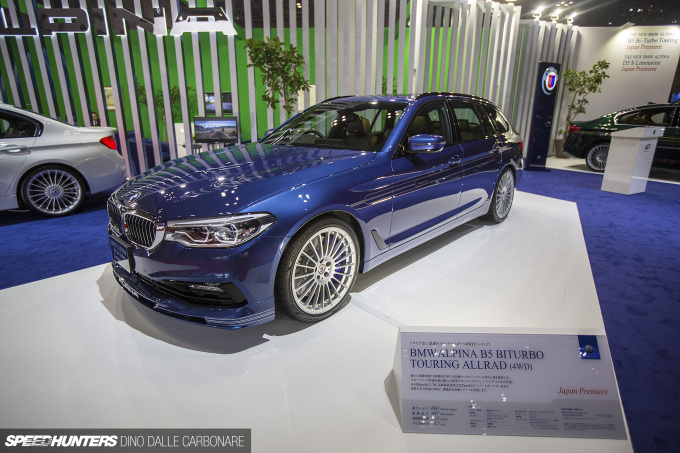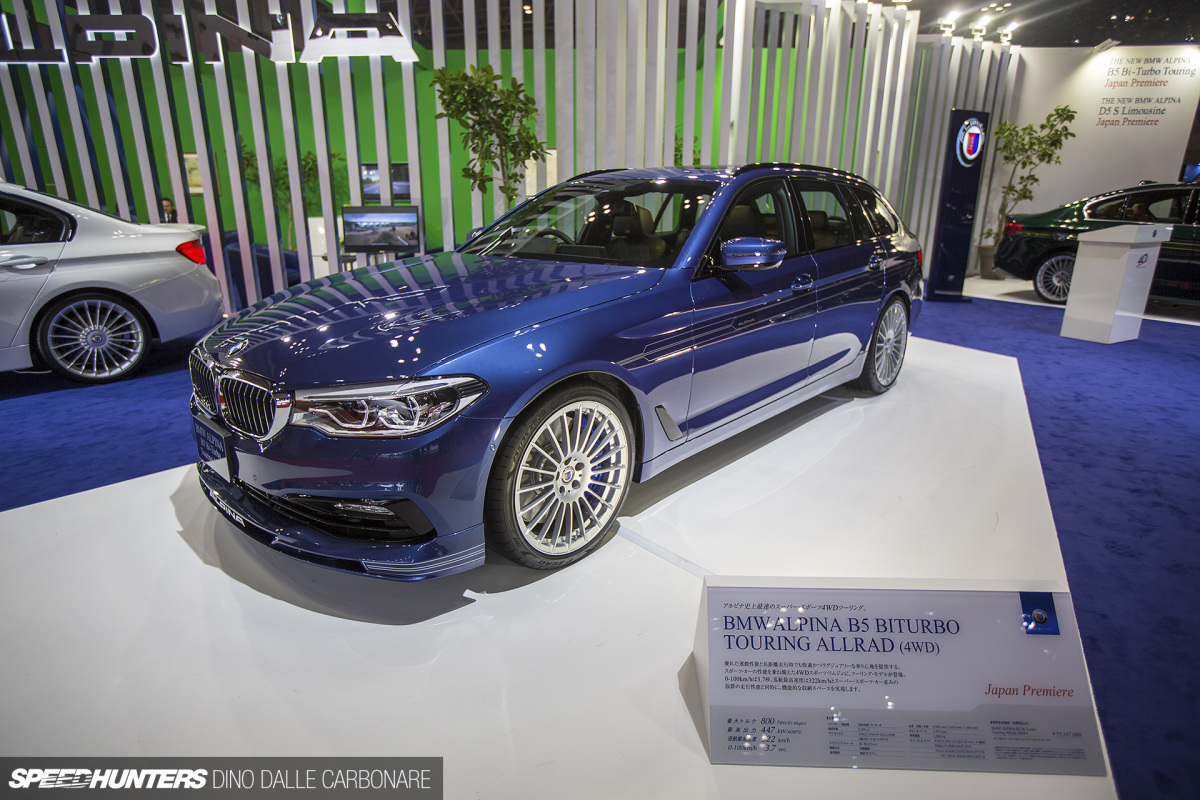 Ron: Although the event was somewhat of a let down, OK, make that a big let down, it definitely wasn't a waste of time. We did manage to get a few things lined up for the future, and were also able to look into the current mindset of the Japanese manufacturers. In that respect, EVs and autonomous driving will hopefully have a positive impact on not only the roads, but the planet as well.
I guess we will just have to keep hoping that enthusiasts are still catered for, too.
Dino Dalle Carbonare
Instagram: speedhunters_dino
dino@speedhunters.com
Ron Celestine
Instagram: celestinephotography