What would happen if you built a car that theoretically ticked all the boxes, or at least attempted to address every possible angle of the proverbial 'tuner car dilemma'?
What dilemma is that I hear you ask? I'm talking about not being able to please everyone all of the time, something that's always causing controversy between various scenes. Track cars often aren't pretty, just like show cars often aren't functional…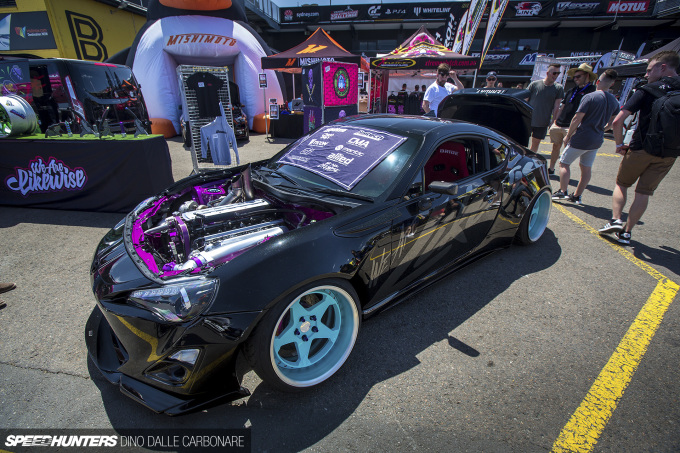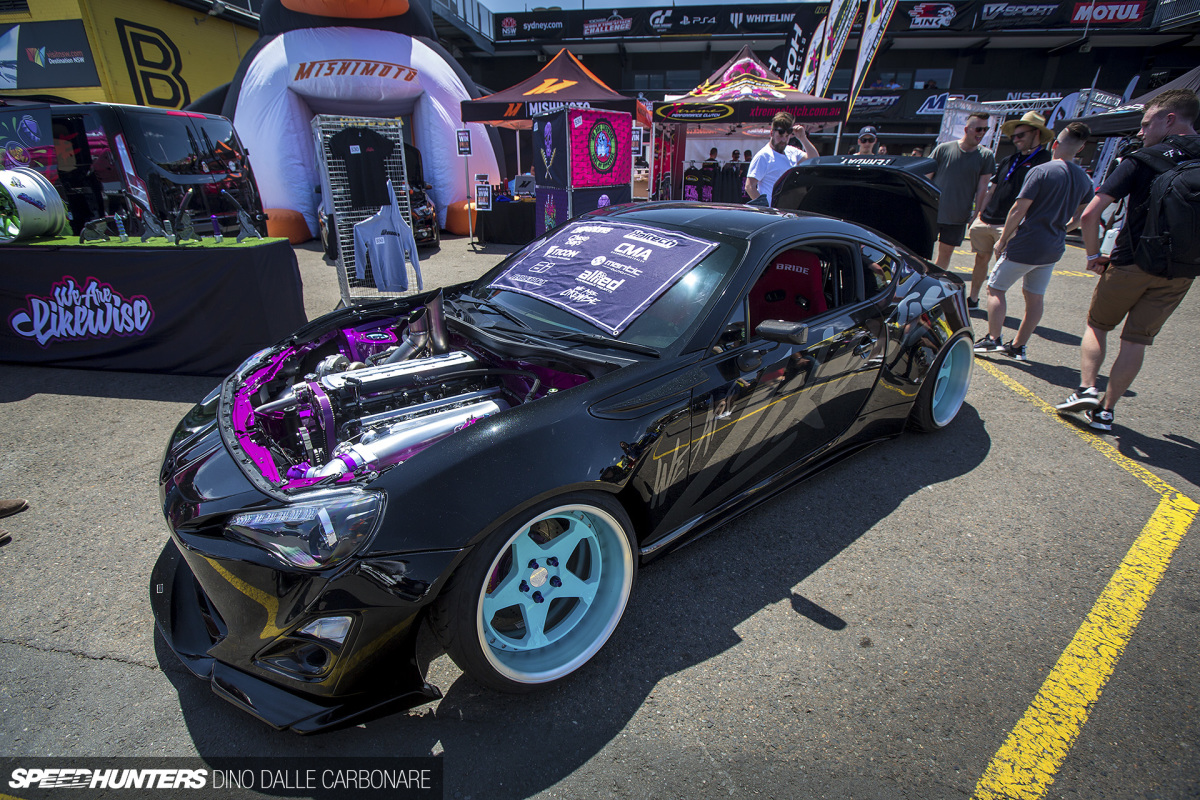 Well, the guys at Likewise have certainly given building a car that satisfies both camps a good shot. It's probably the reason why their 2JZ-swapped Toyota 86 had a constant crowd around it as it sat displayed in 'Trader Alley' during last week's World Time Attack Challenge in Sydney, Australia.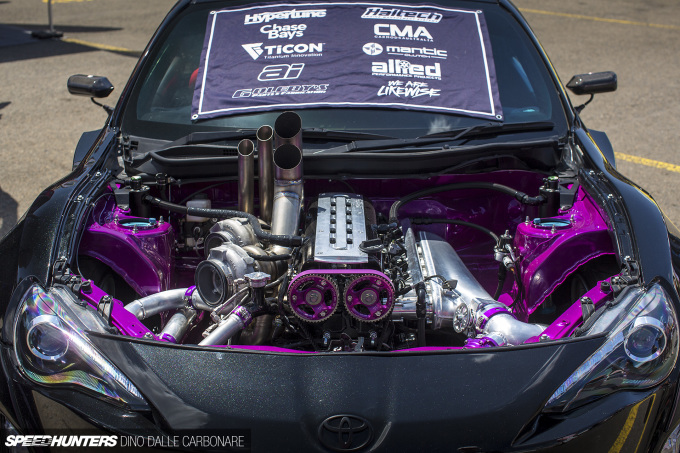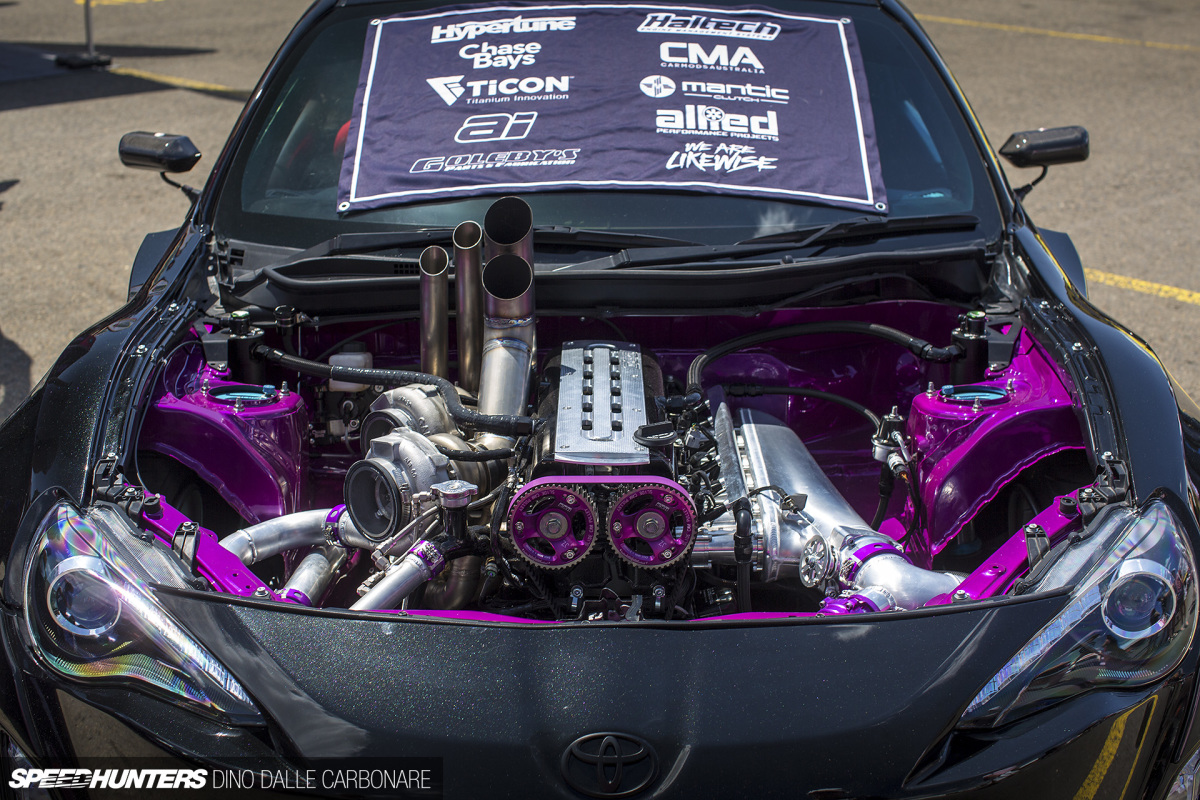 The engine bay drew people in from afar; chimney-style exhaust outlets and wastegate screamer pipes have that effect, though.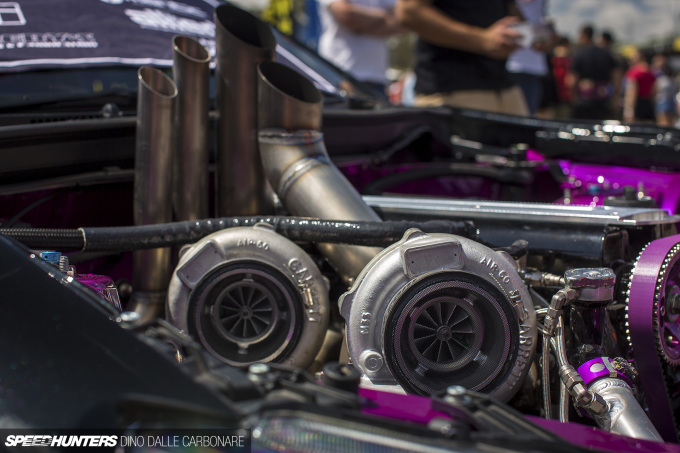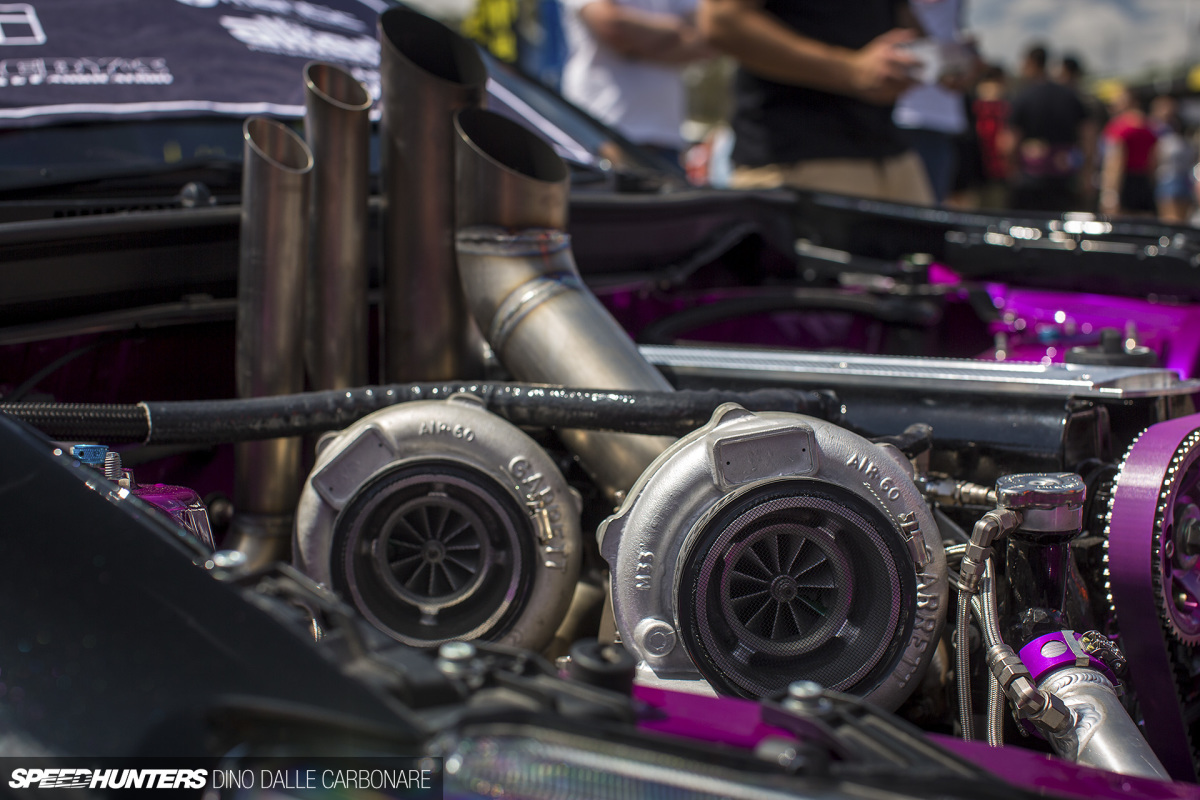 It's instantly obvious that this isn't your average 2JZ swap, either. The setup sports two large top-mount Garrett turbos, and everything in the bay is meticulously detailed.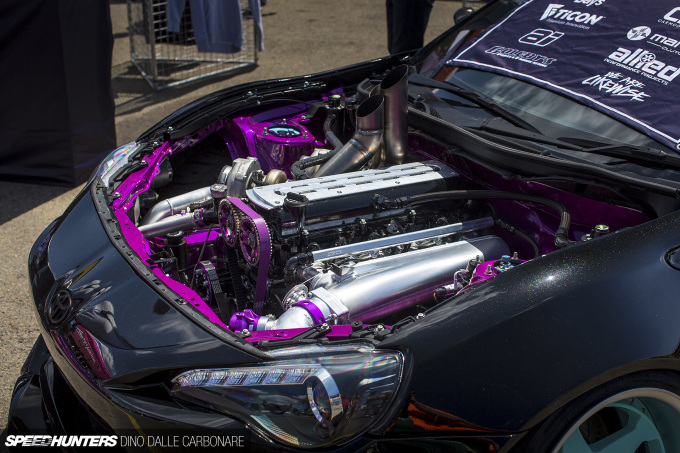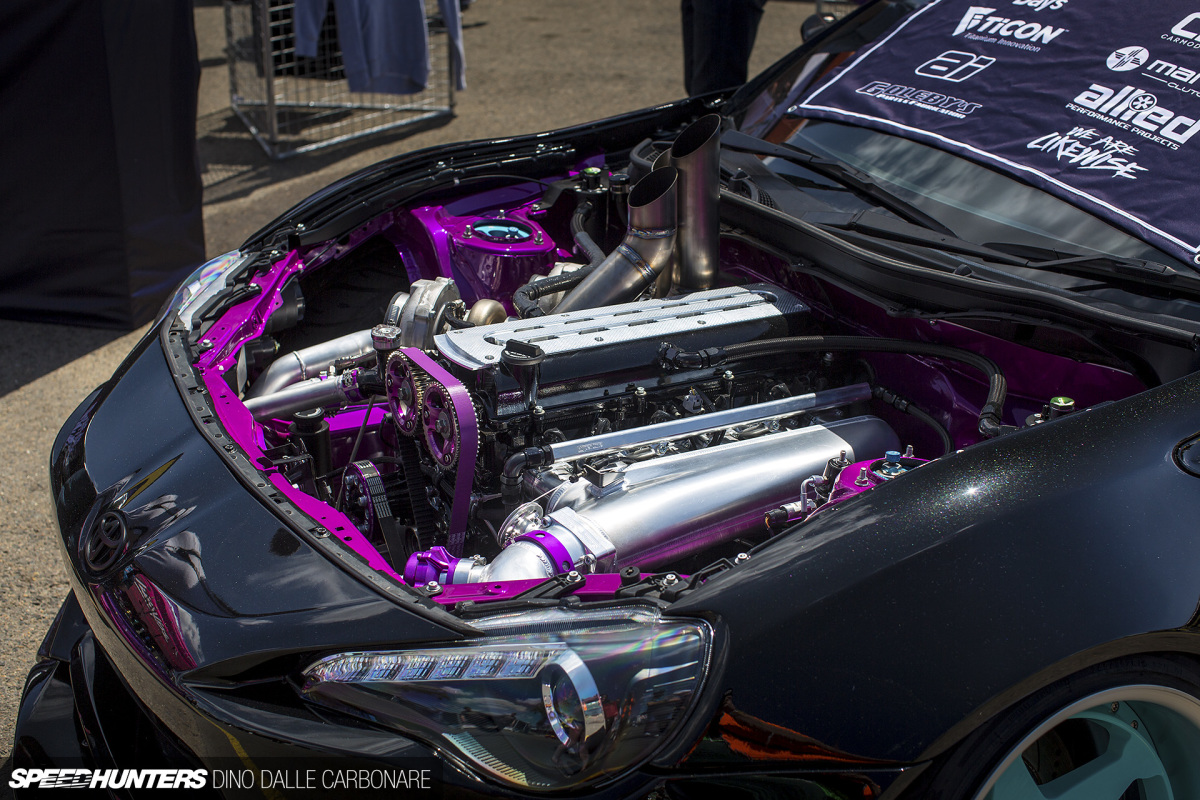 It's as if you are seeing a drag set up with show car attention to detail, so there is an initial crossover right there. It's cool in theory and even cooler in the real world.
We have to applaud the unusual approach here; this is one direction I'd personally like to see the whole show car movement taking.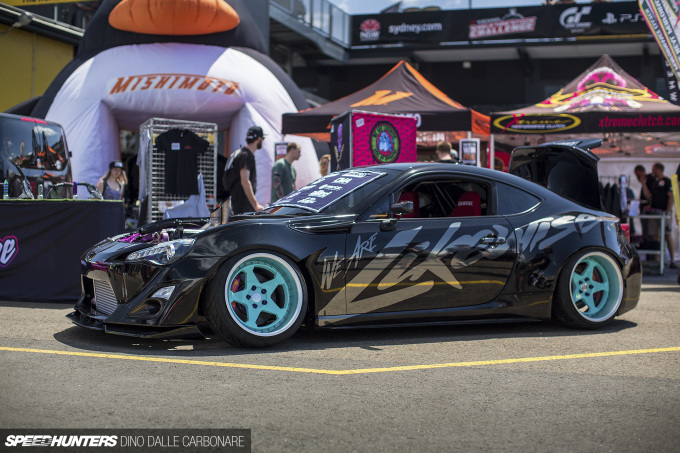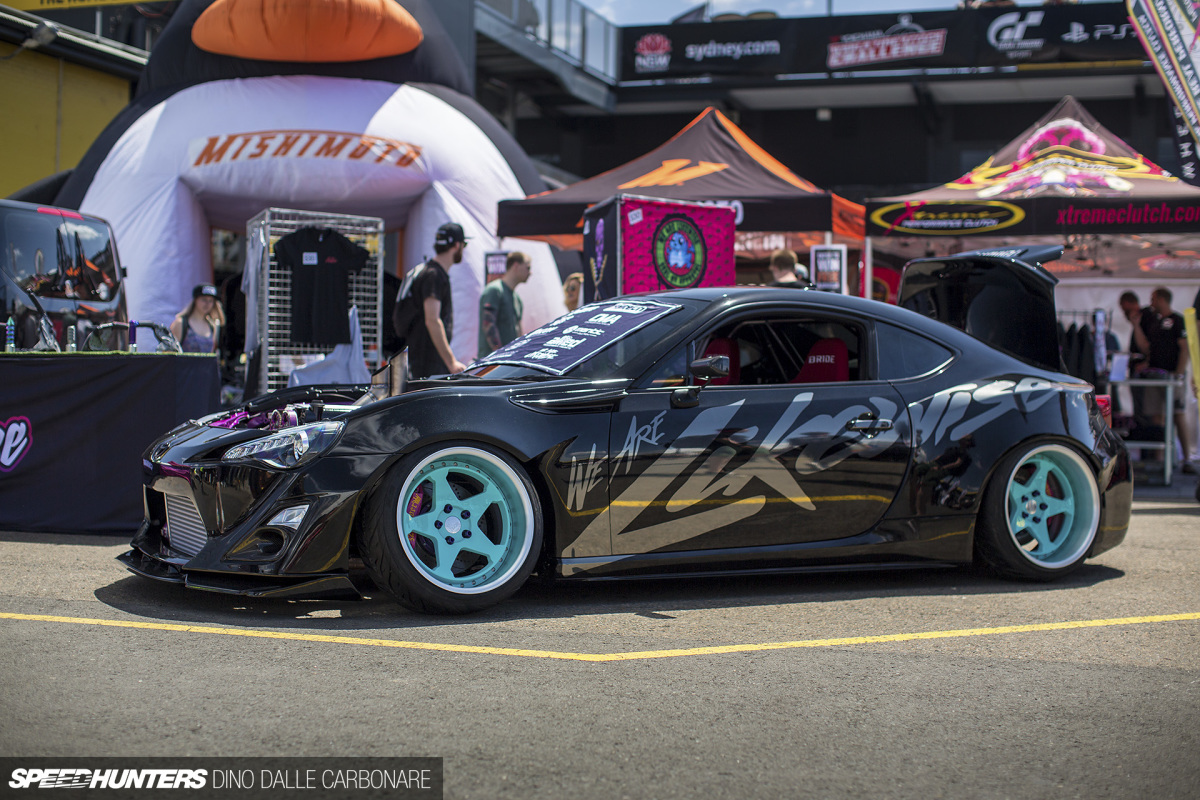 I've always thought that dumping time and money into a project only to then let it sit static is a bit counterproductive. But after talking to the guys at Likewise, it became clear that the whole point of this car is to not only show it off and promote their brand, but also to thoroughly enjoy it.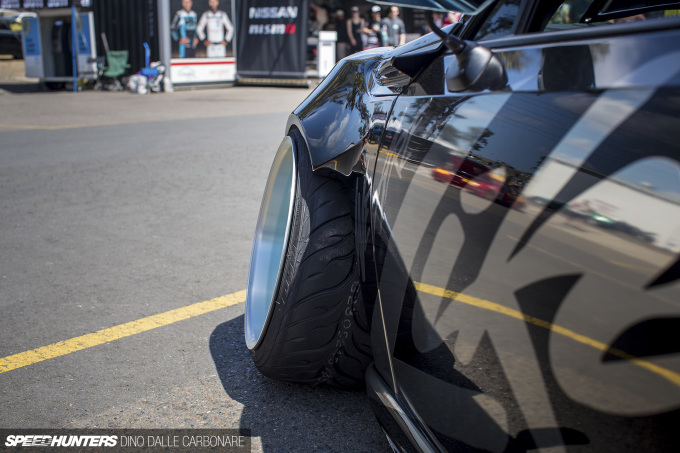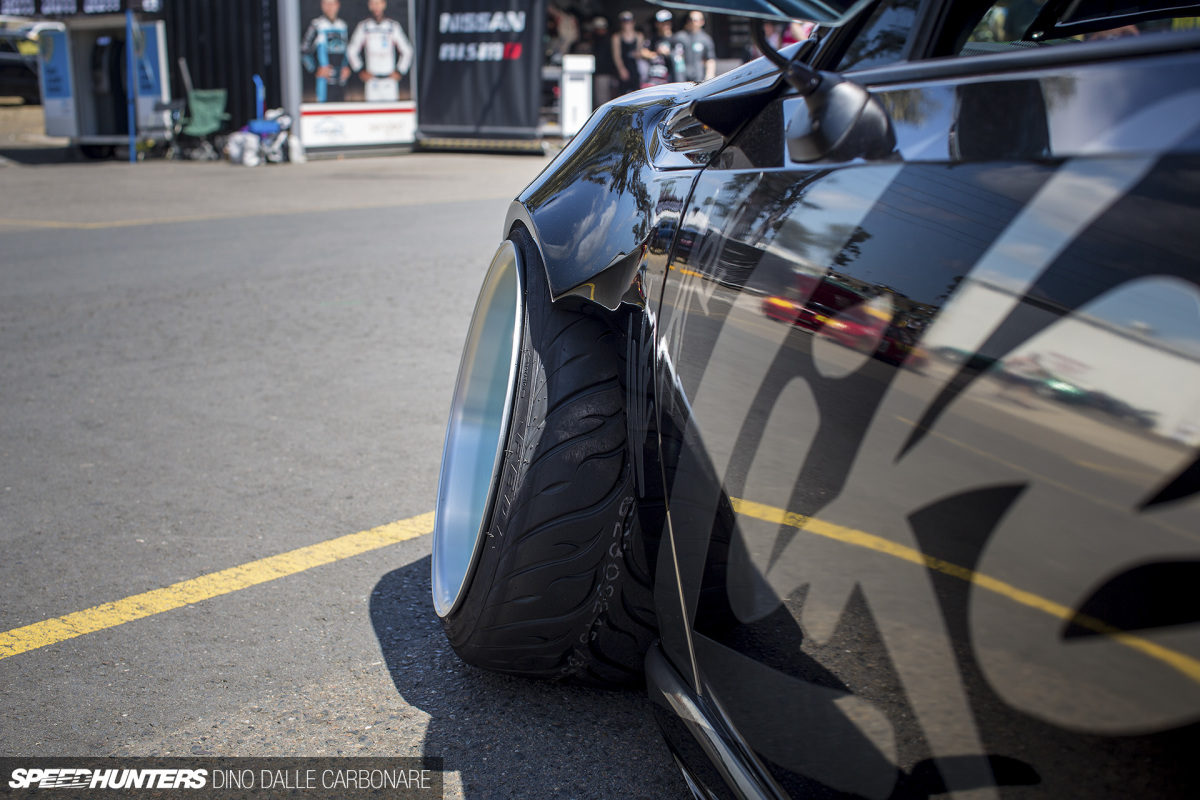 So while it sits with enough onikyan to get a nod of approval from the guys at 326 Power, it's also packing enough power to smoke tires and have some fun around a drift track.
On subject of 326 Power, their Yabaking Spoke wheels feature on this build, as do their 6-pot front brake upgrade.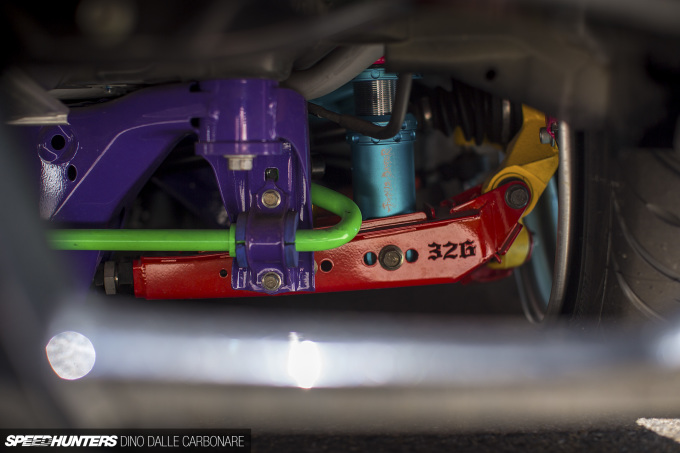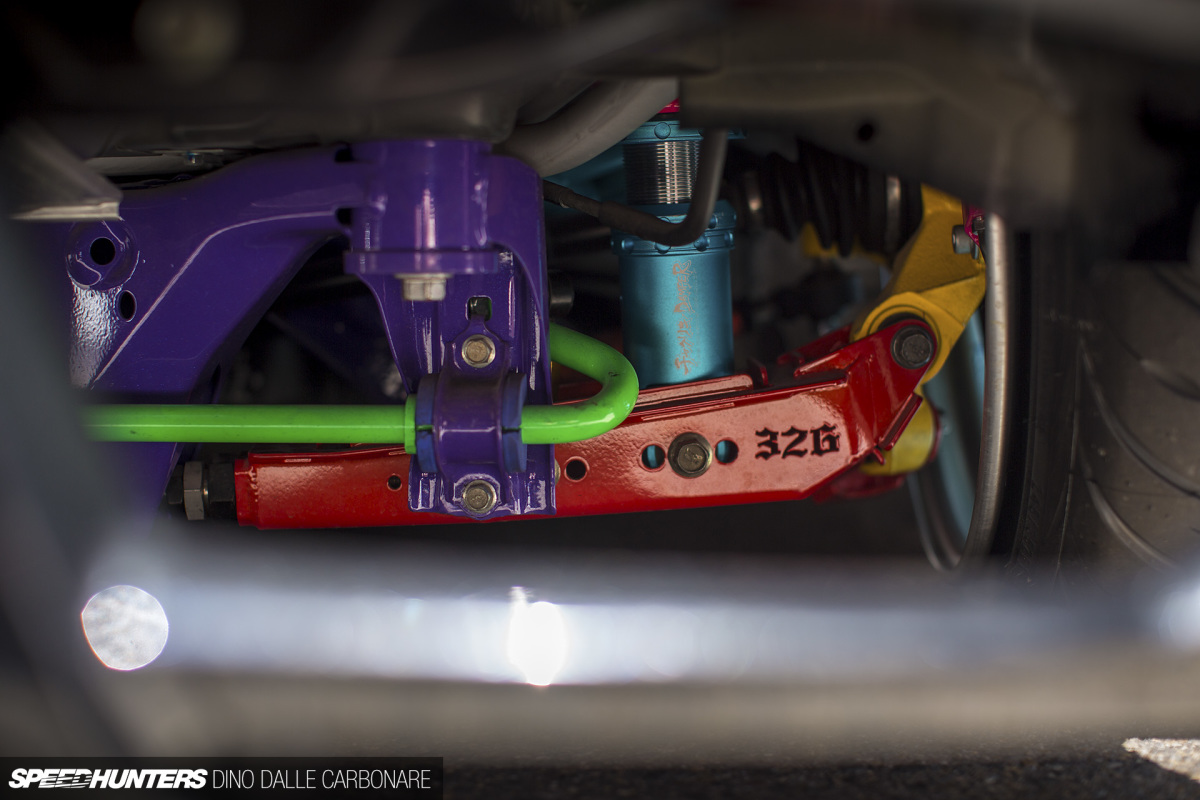 It's a pretty colorful affair at the rear end starting with a 326 Power solid-mounted subframe and a host of adjustable links. The car also uses 326 Power Chakuriki coilovers at each corner.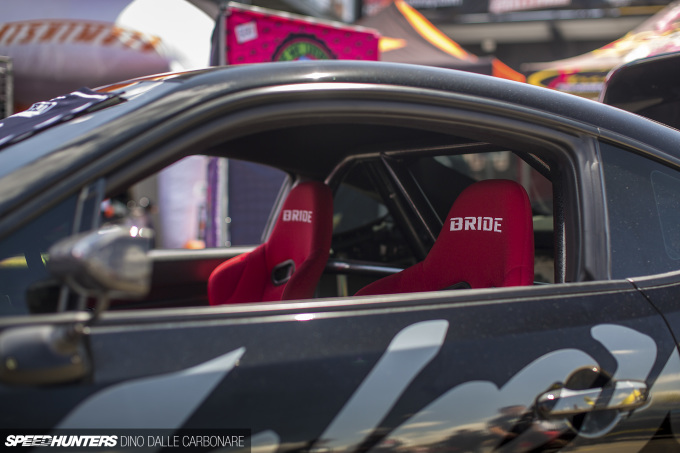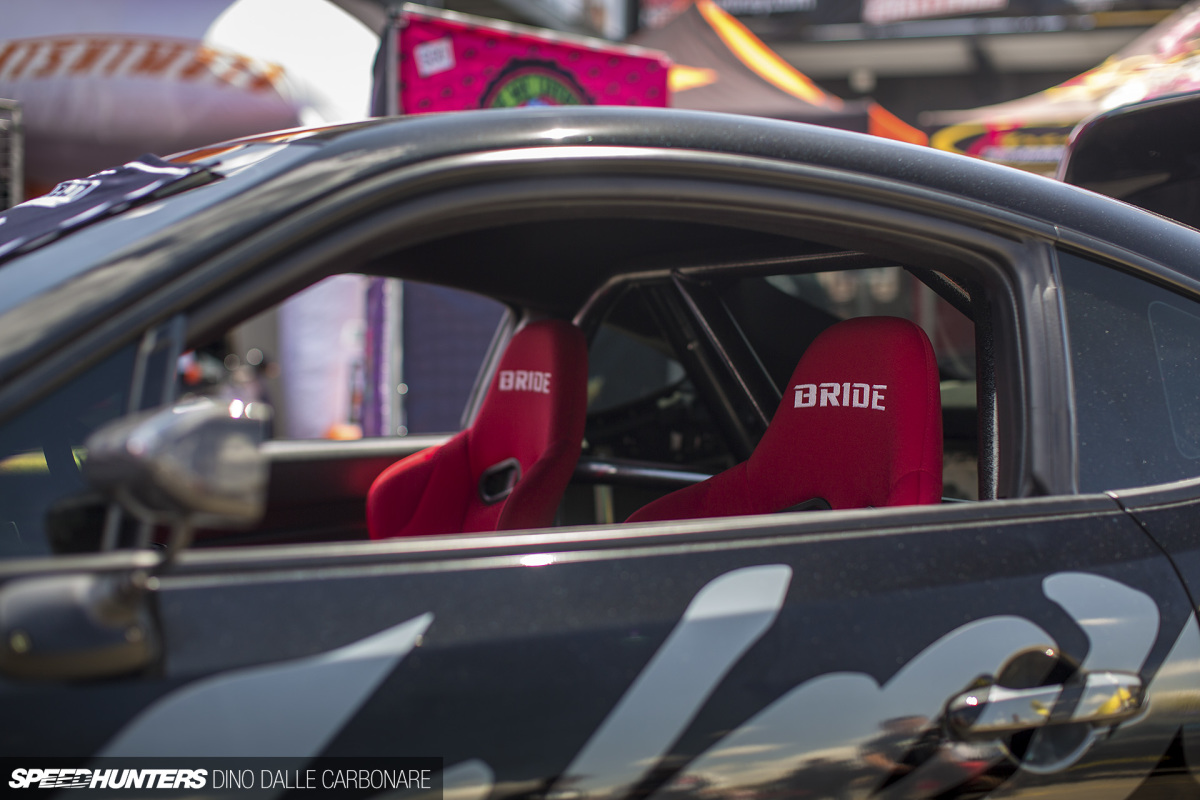 One peek inside and the most dominating upgrade to the cabin stares right back at you – a pair of bright red Bride seats backed up against a half roll cage.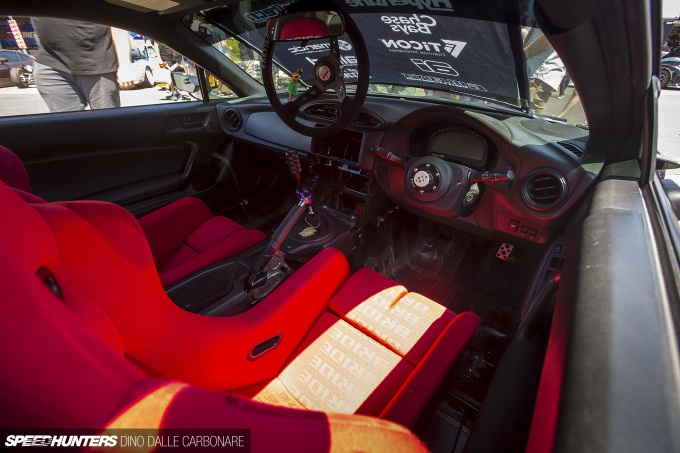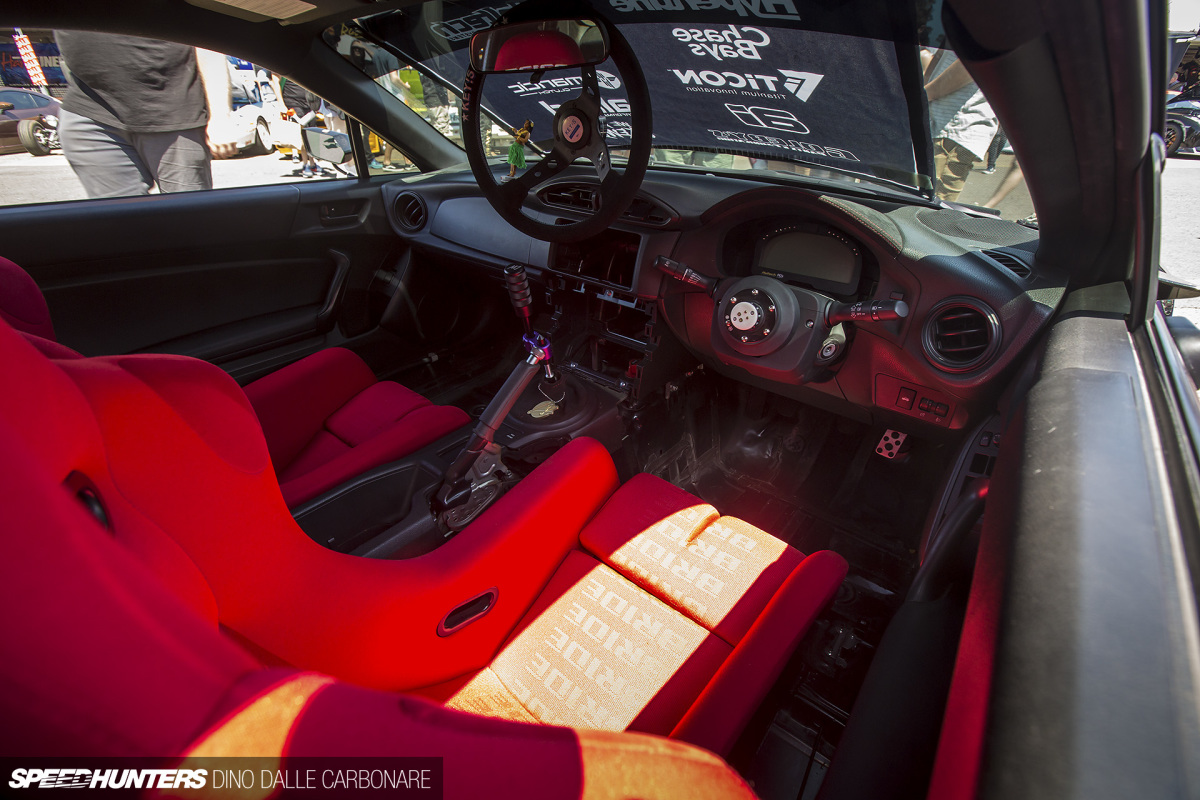 The engine is controlled by a Haltech ECU which also connects up the Haltech/Racepak IQ3 dash, itself replacing the stock instrumentation with something more worthy of the engine swap up front.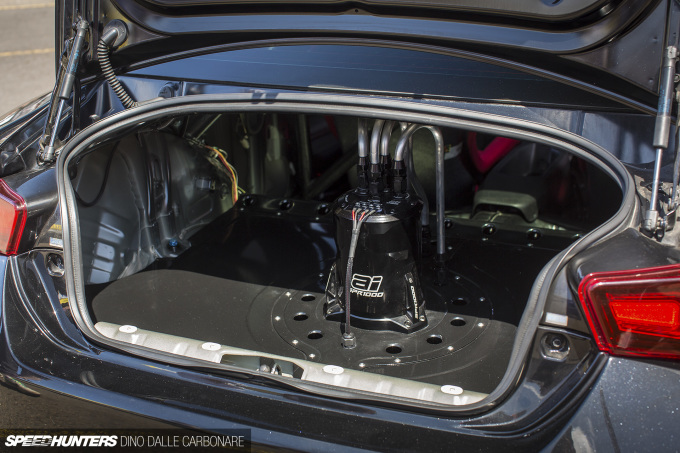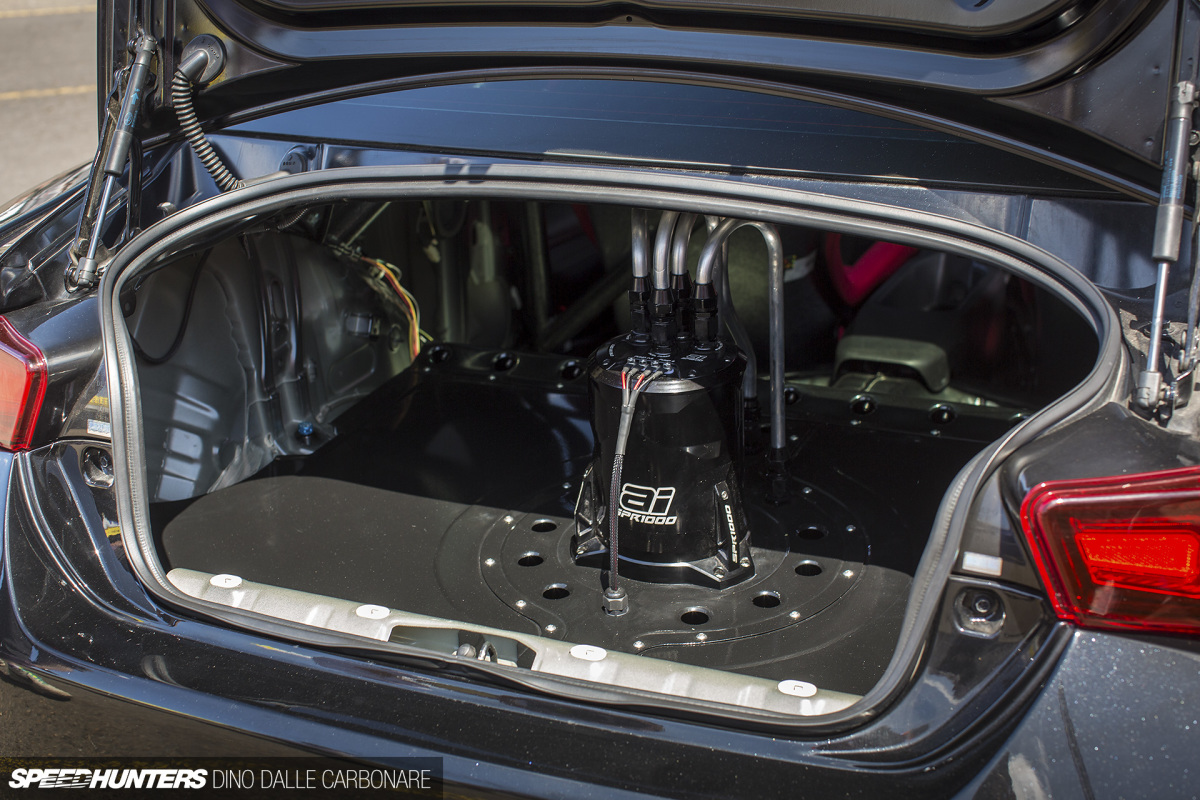 In the trunk lives one of the most dedicated fuel systems I've seen. Luggage space may have been sacrificed, but the presentation of the massive surge tank is awesome. It's also nice to see there is absolutely no audio in there; yes it's a show car, but more importance has been placed on performance.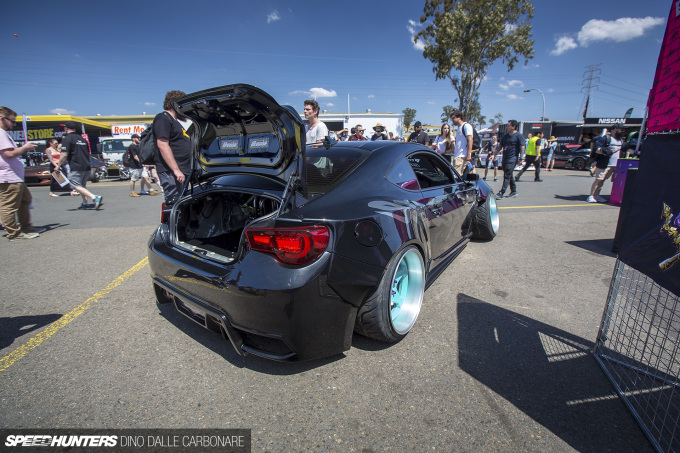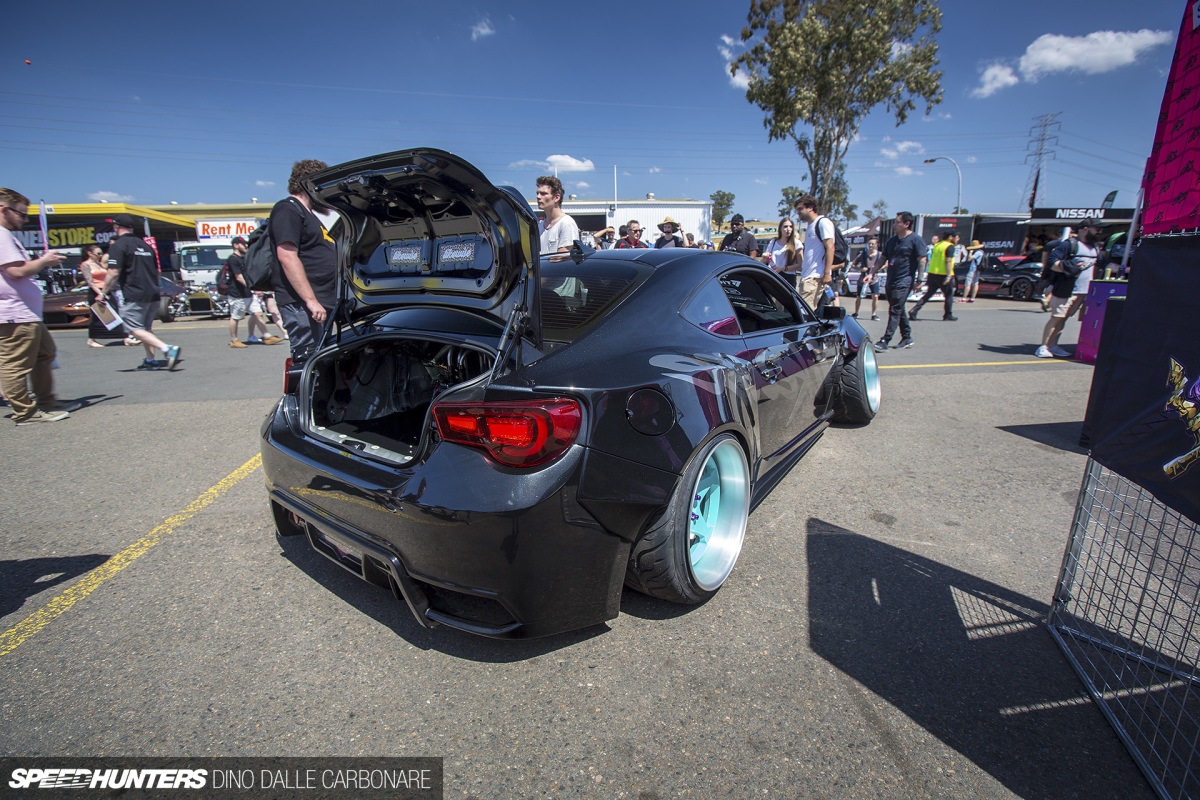 I'd be keen to hear what you think of these sort of builds. Like I said, I'm more than happy to see show cars being turned into something that also packs some go and isn't just a static build. I'd definitely like to see more of this going forward, so top marks to the Likewise crew.
Dino Dalle Carbonare
Instagram: speedhunters_dino
dino@speedhunters.com