Dimmack. Driver. GT-Z
It's never been harder to hold a secret than right now in our brave new world of constant connection and instant communication. But one Australian drifter has, somehow managing to keep an ambitious and exciting build under wraps for years. Well, until last week that is, when a render of his 'GT-Z' broke the internet.
Within the same amount of time it takes to make coffee, friends from all corners of the planet forwarded me the same link. And just as any polite e-citizen would do, I clicked through. Apparently, a local mad-man was fitting the 3.8-litre twin-turbo V6 heart of an R35 GT-R into a Datsun 240Z. Further to that, this was going to be a competitive drift car. Cool!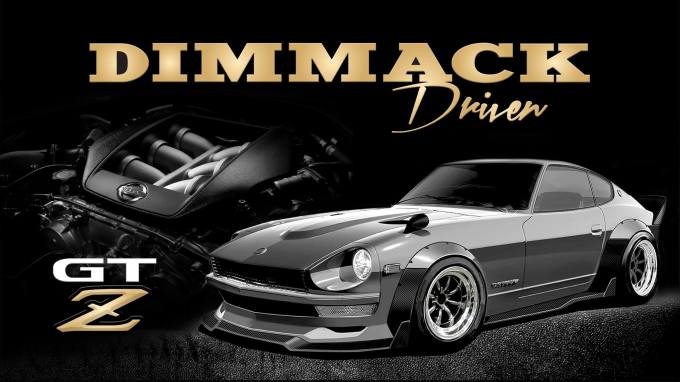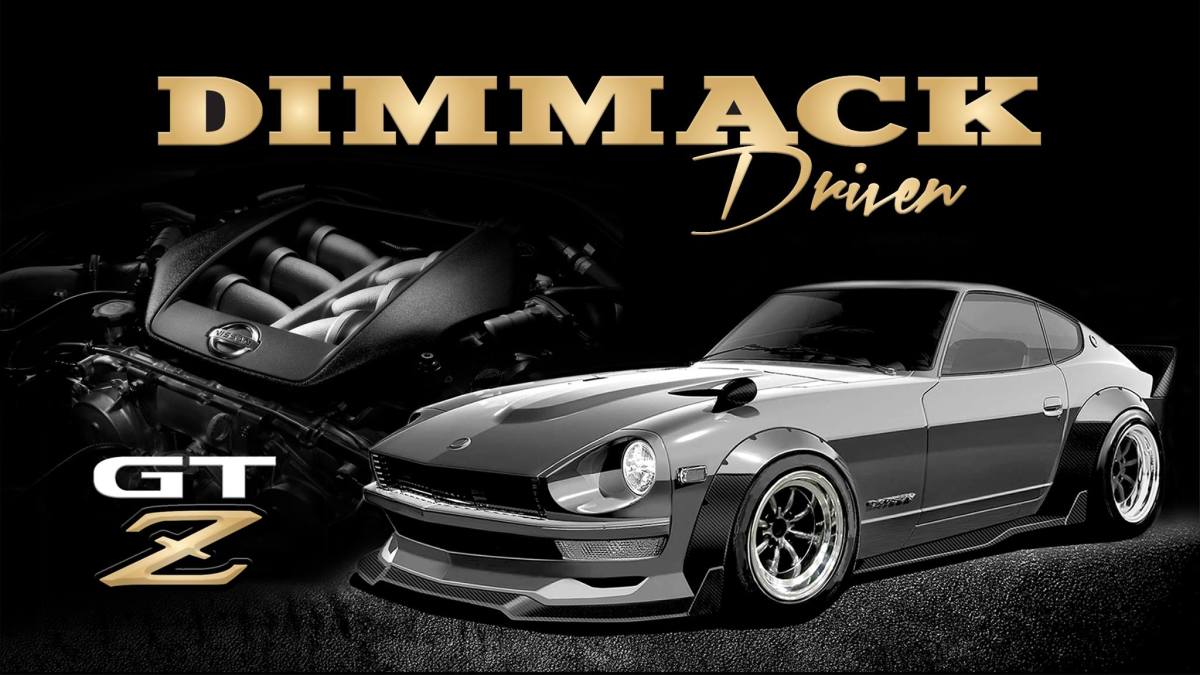 I was instantly intrigued in both in the project and also how I'd never come across a single scrap of information or even the vaguest rumor about a car that was supposedly going to compete at this year's Yokohama World Time Attack Challenge, which was then just over a fortnight away.
After a small amount of e-stalking, I was in touch with Joel Dimmack. Sure, I knew the name, but we'd never spoken before now. When I asked him if his GT-Z debut announcement was the real deal, he simply invited me to check it out firsthand and give Speedhunters an exclusive look at the project.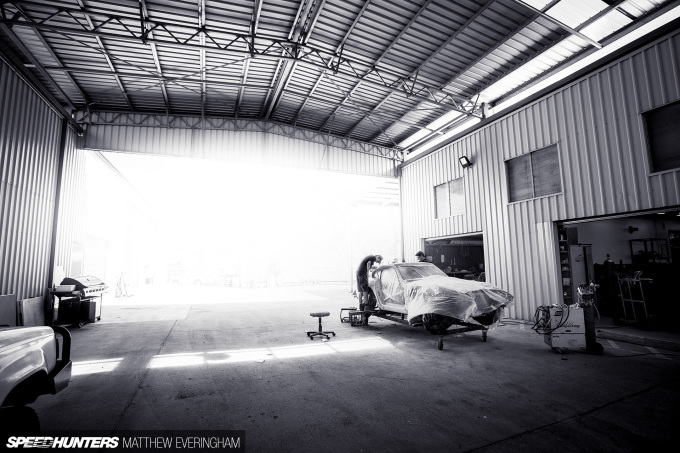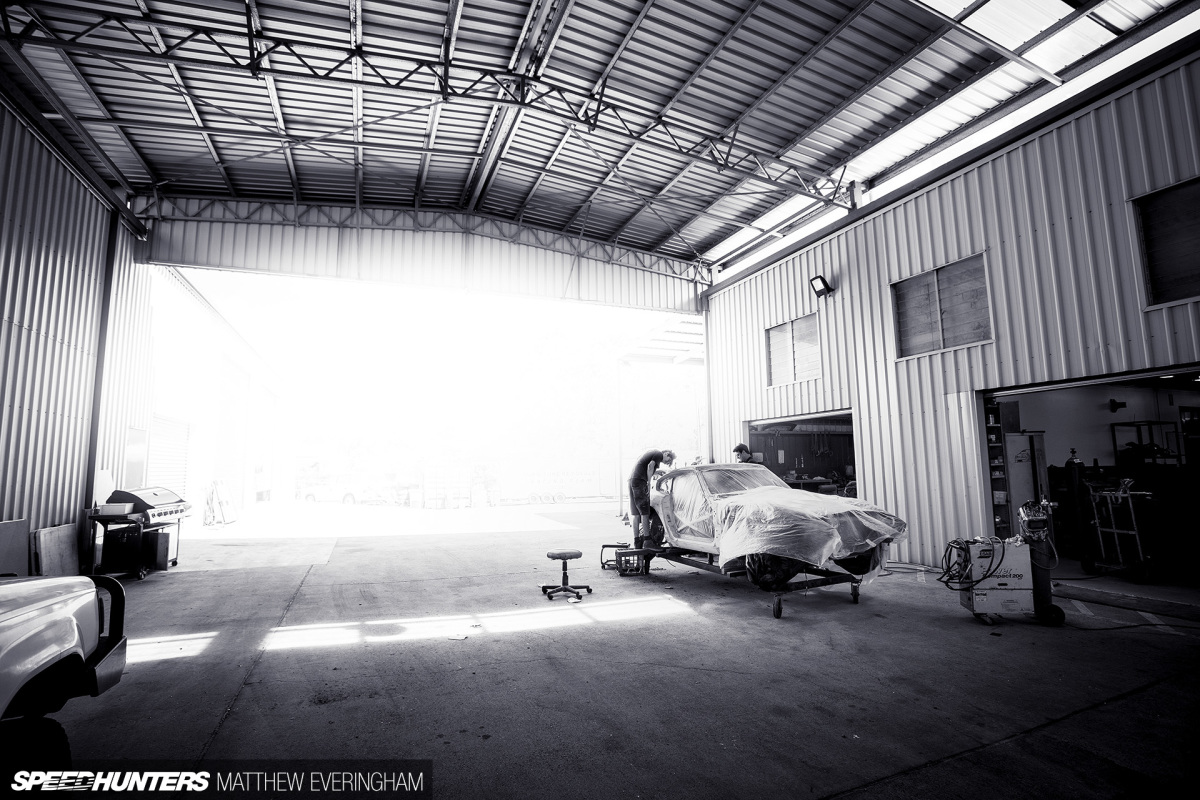 The next thing I knew I was dragging myself out of a warm bed at 4:30am and making my way across the sky from Sydney to Australia's Gold Coast to check the progress of the build. "Oh yeah, it's not quite finished yet," he had warned. This is probably a good time to point out that when I visited, WTAC was less than seven short days away, and that Sydney Motorsport Park is at least a 14-hour drive from the beachside region in Queensland.
A Race Against Time
During the flight up I was a little concerned that sharing the build this close to its debut might be a waste of time, but those nerves were settled once I'd arrived at the Matt Stone Racing compound. It was crystal clear that this wouldn't be an issue; a lot of hours were still required to get the car anywhere near a competition-ready state.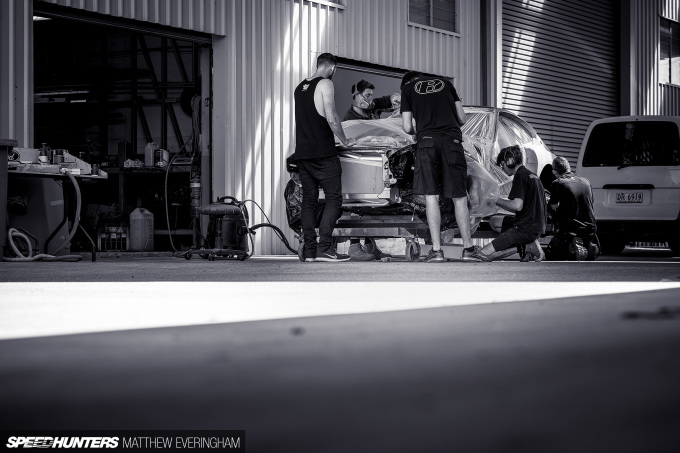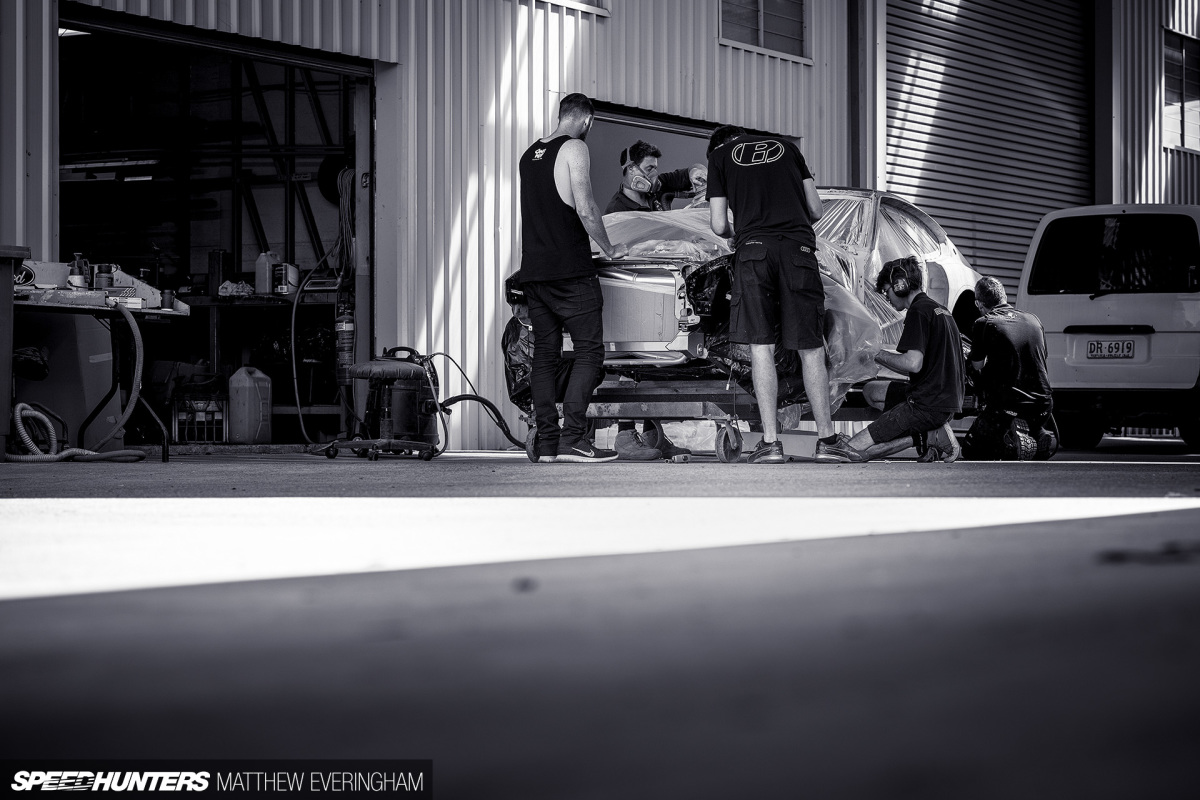 A stripped Datsun 240Z shell sat under an awning, semi-masked off in preparation for some intimate time with a spray gun.
This tiny little Datsun looked to be the centre of the universe, the shell surrounded by a hive of activity. A team of three prepped the body while both Joel and his main fabricator worked in the engine bay. One would imagine that this was the most attention the 240Z shell had ever encountered at one time, including its initial assembly in 1971.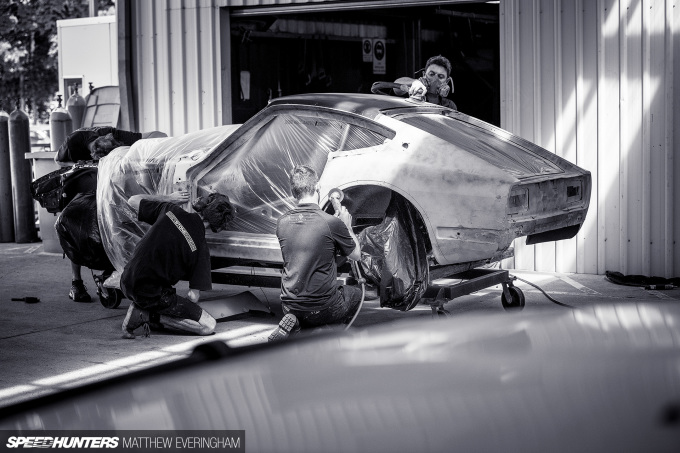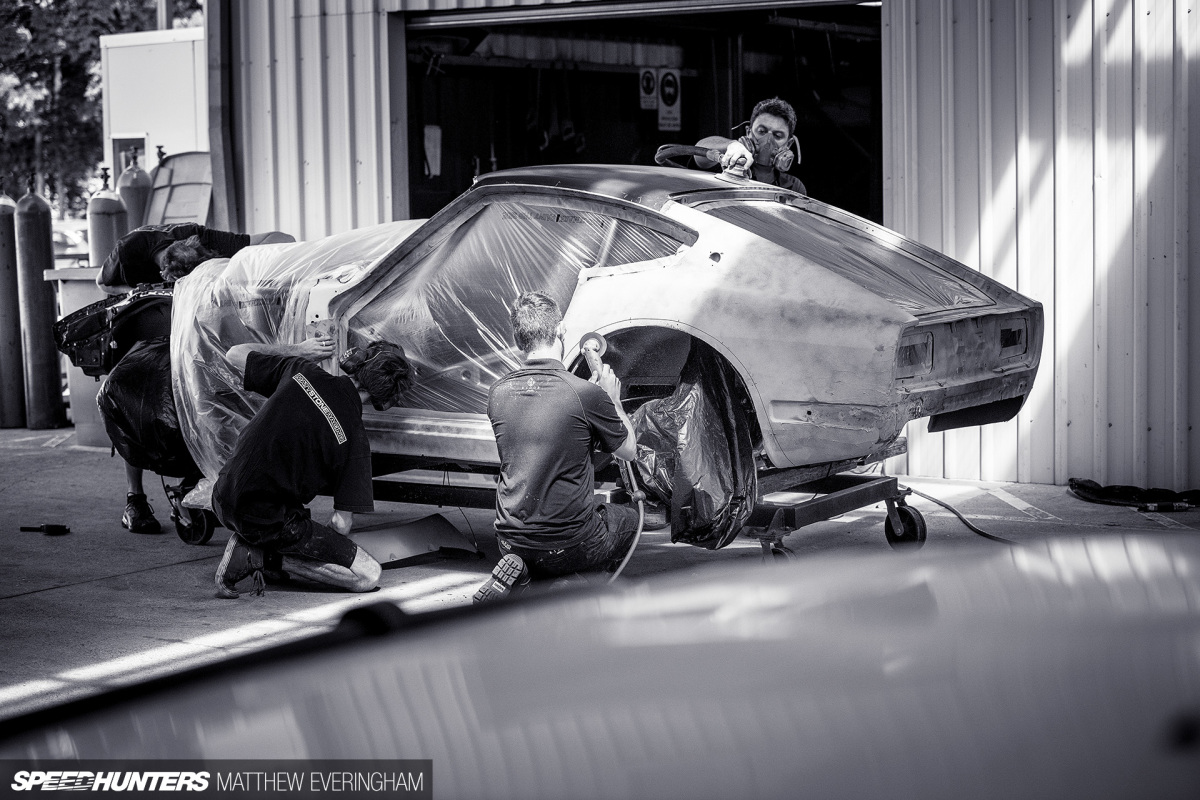 Ambitious deadlines are always going to add stress to a very challenging task, but Joel remains positive that the car will make its WTAC debut. "Pressure makes diamonds, and I believe you need a deadline to finish any project," he told me. His faith is well founded; the team behind the project comprise of some the most respected names in Australian motorsport. Pace Innovations, Mostech Race Engines and Matt Stone Racing are all seasoned veterans of top-tier racing; if anyone is used to working under extreme pressure, it's these guys.
I only spent a day with the team, but that was enough time to get me excited for the final results, and to be cautiously optimistic that the project was under control and will make it to Sydney later this week.
Stop Dreaming. Start Building
In a car scene that currently seems transfixed on repetition and refinement, Dimmack's GT-Z creation is a breath of fresh air. Its differences are set to be amplified into a hurricane as it blazes through corners in regular drift competition. While it may be a fresh creation, the project has been a dream of Joel's for at least the past seven years.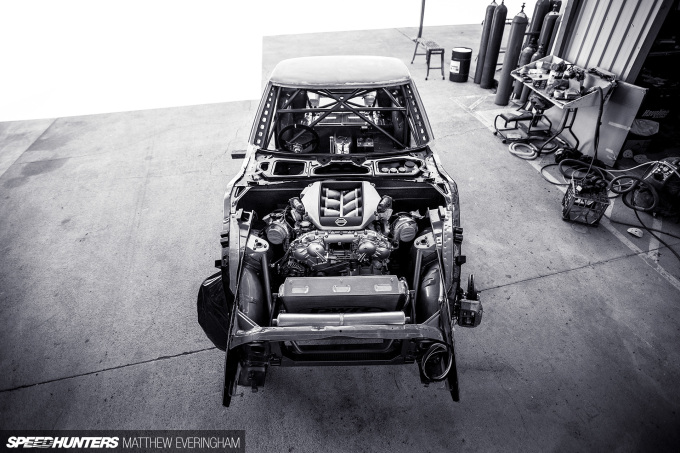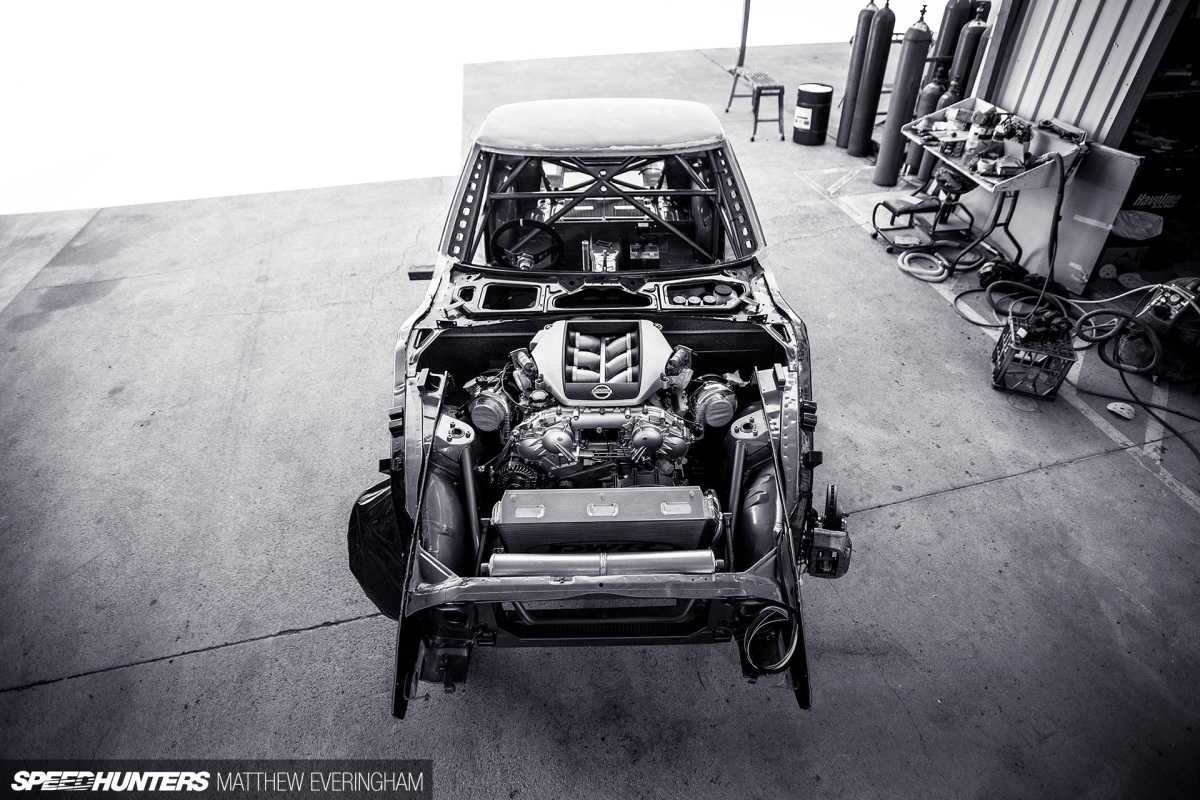 So why build it now? After limited success in both professional drifting and sim racing, a decision was made to fully commit to motorsport. To do so, Joel needed a new car to push his boundaries, and to challenge those of the sport, too. It was perfect opportunity to create his literal dream car – the GT-Z.
The main concern with the new project was how to make a 45-year-old chassis handle as well as a modern car in a competitive environment where no concessions are made. What seemed to be the project's Achilles' heel was quickly dismissed by the clever lads at Pace. After some out-of-the-box thinking and the fabrication of some very trick parts, the GT-Z has a new refreshed chassis which should translate into a very competitive base.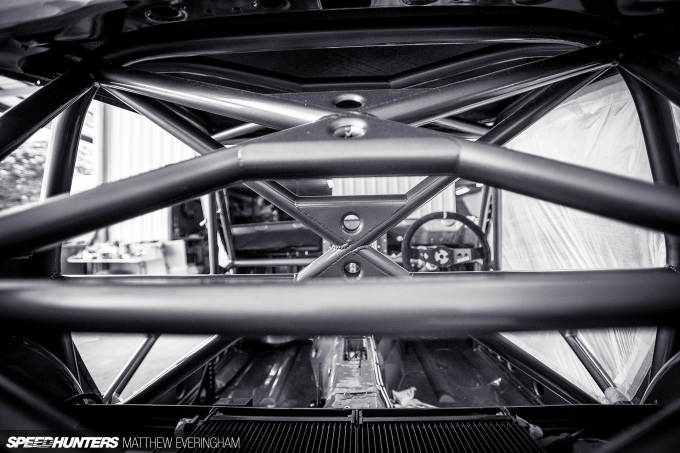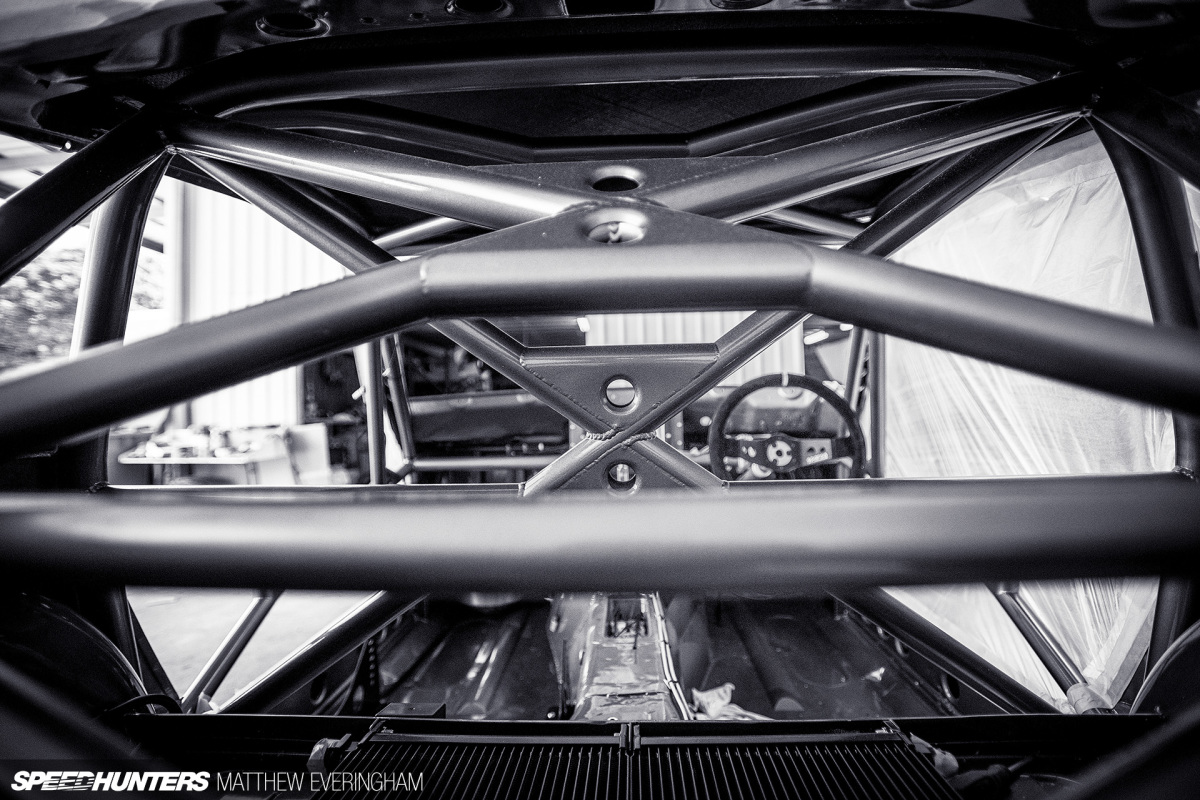 The chassis has been seam welded and stiffened up with one of the most amazing roll-cages I've seen. It's a fabricator's wet dream, and potentially should be labeled #NSFW. The interior also reveals an otherwise unannounced carbon fibre roof.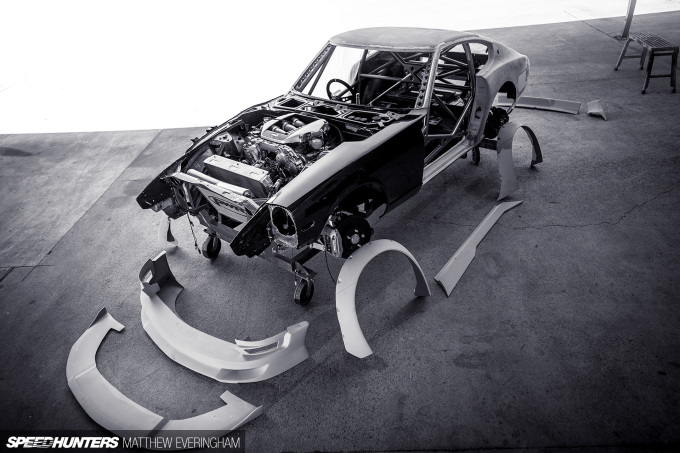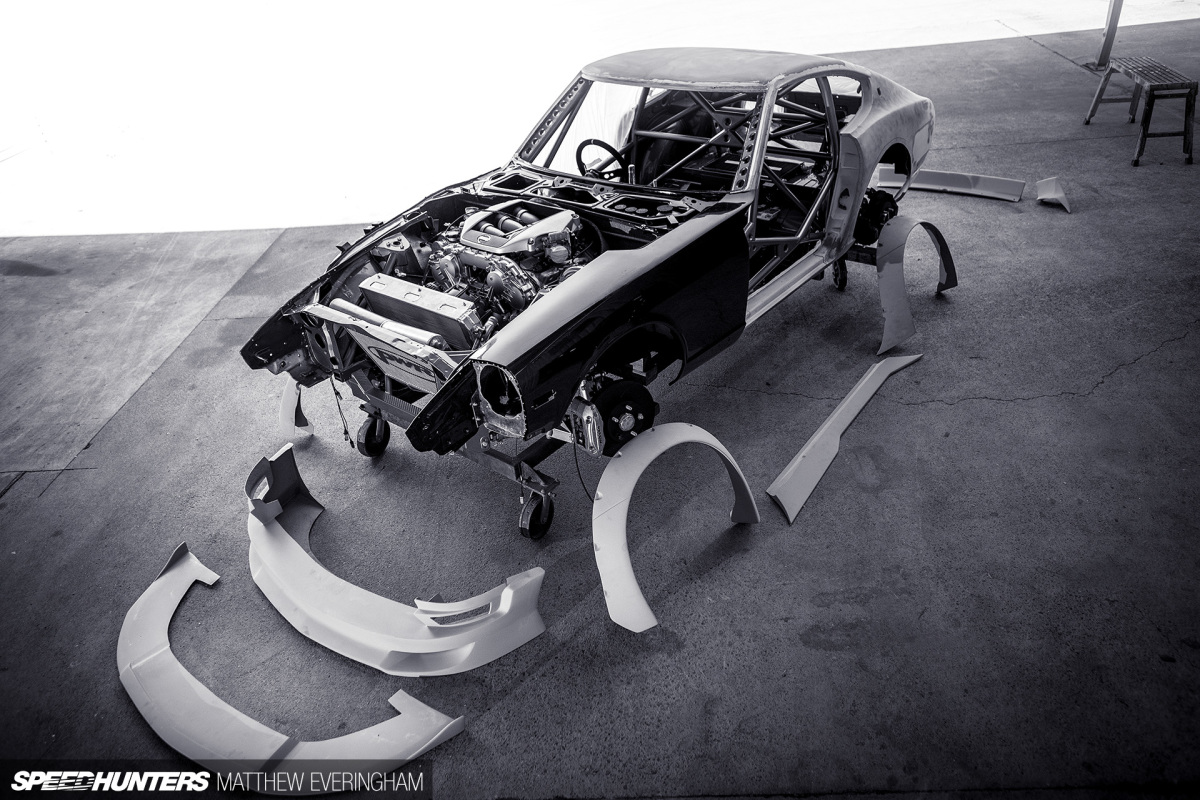 Once completed, the exterior will gain some extra width thanks to a CarbonSignal 'Moonbeam' body kit.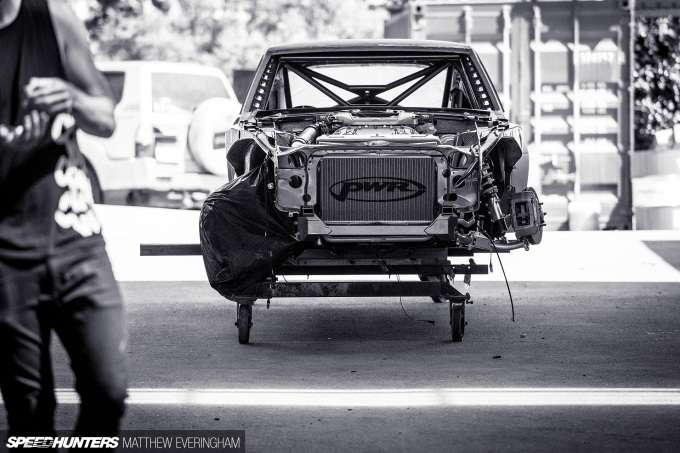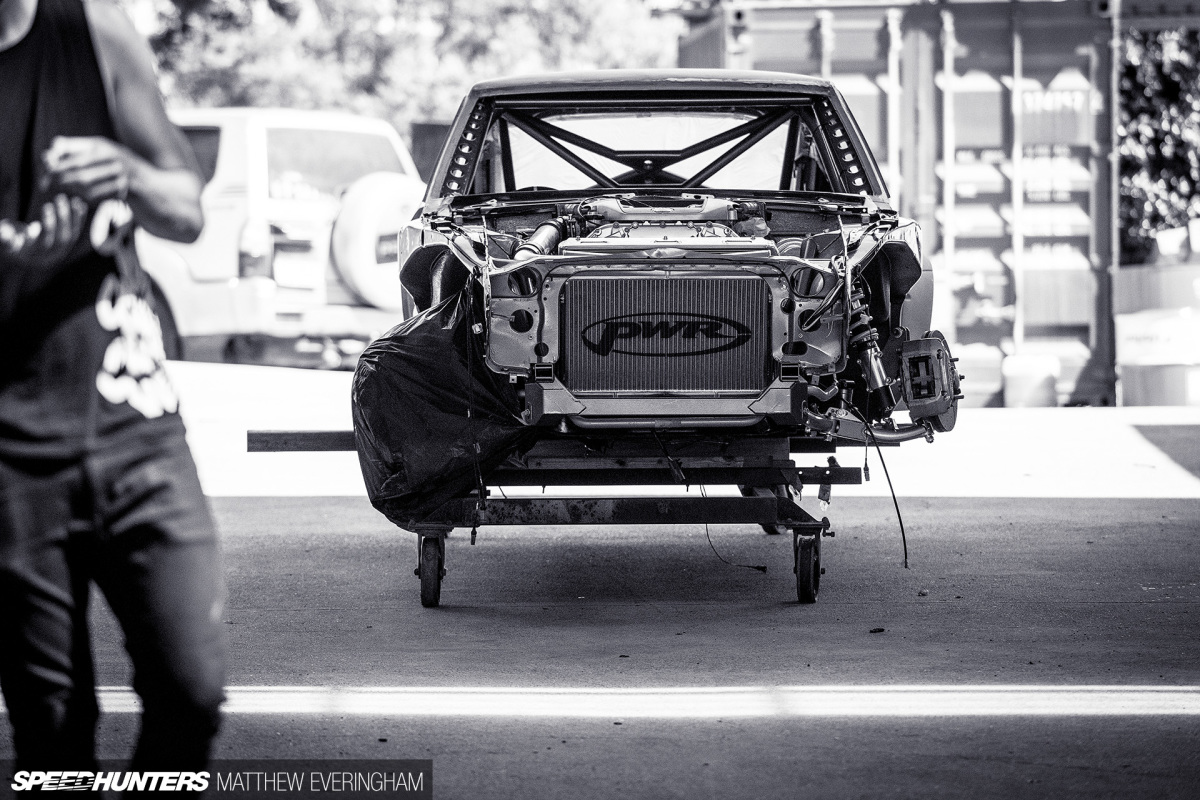 The rest of the car is shaping up to be nothing less than outstanding, but we haven't even mentioned the real star of the show which lurks under the hood. Lurks is perhaps the wrong word; crammed is possibly more fitting.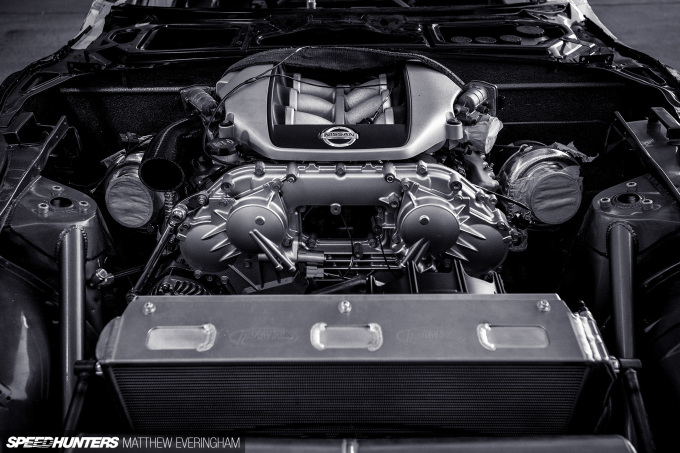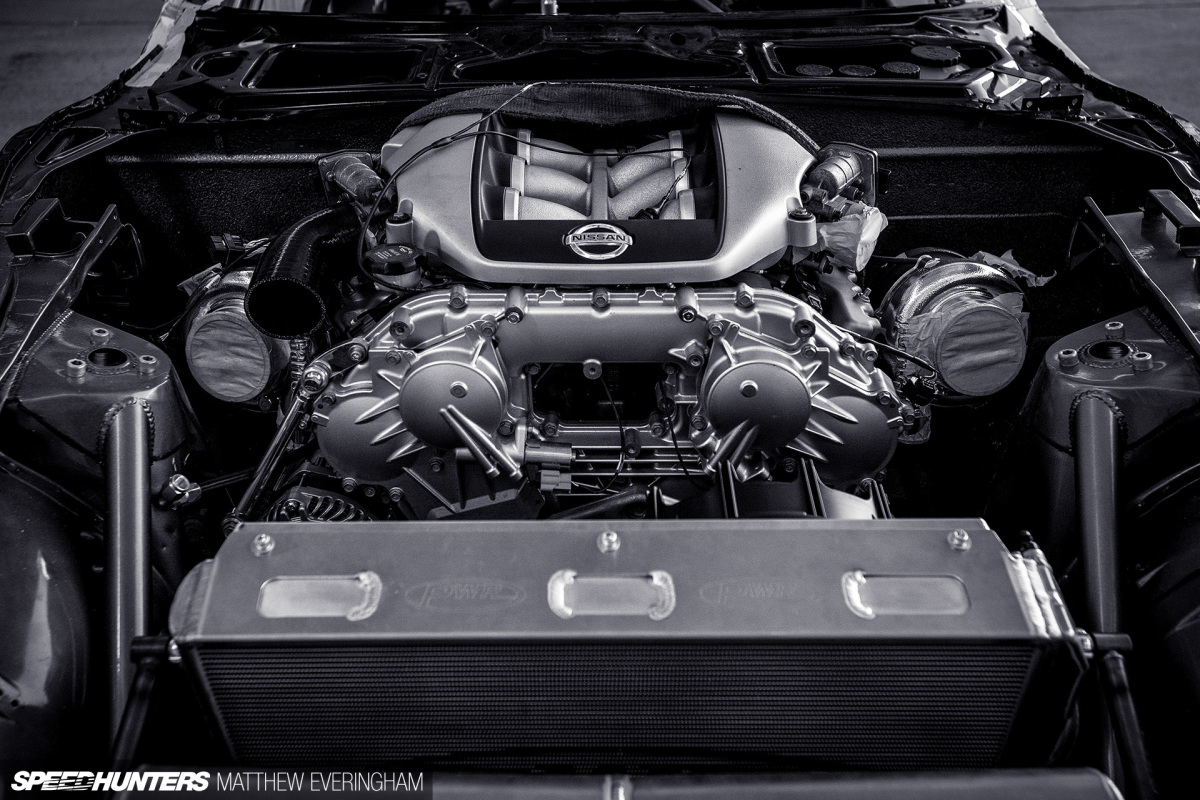 As you can see, a Nissan R35 GT-R has kindly donated its VR38DETT to the project. Again, the fabrication and free-thinking involved to make a behemoth of an engine fit into a car approximately one third the size of its donor is a credit to everyone involved.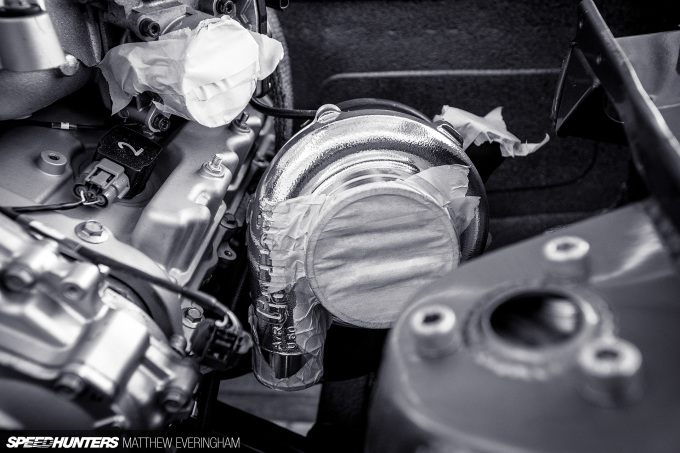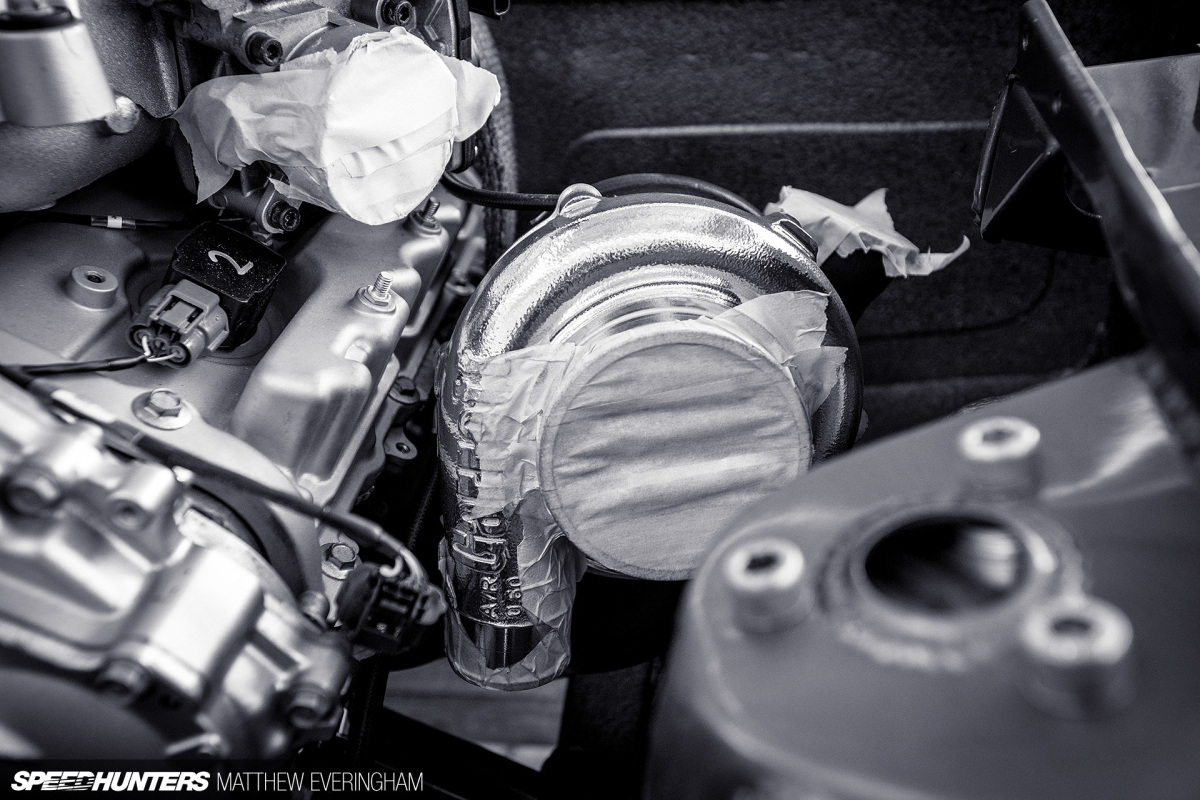 The GT-R engine's standard turbochargers have been replaced with a pair of Garrett GTX3076R Gen2 units, supplied by GCG Turbos. When I asked what sort of power was expected, I was met with a coy smile and a shrug. I'd guess it'll end up somewhere between 650 to 700hp at the wheels, but we'll just have to wait for the official debut for solid figures.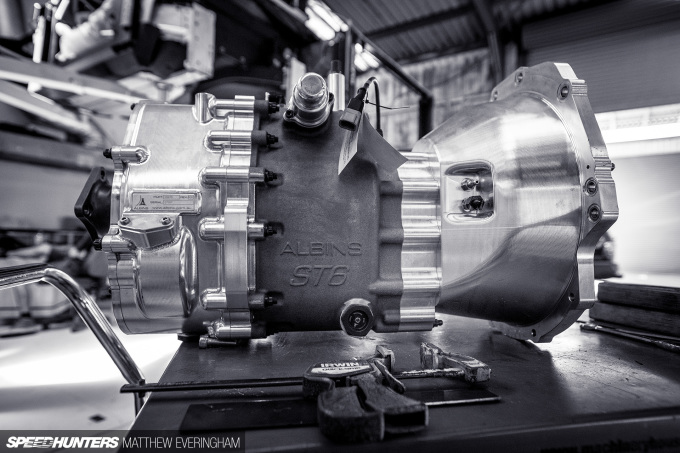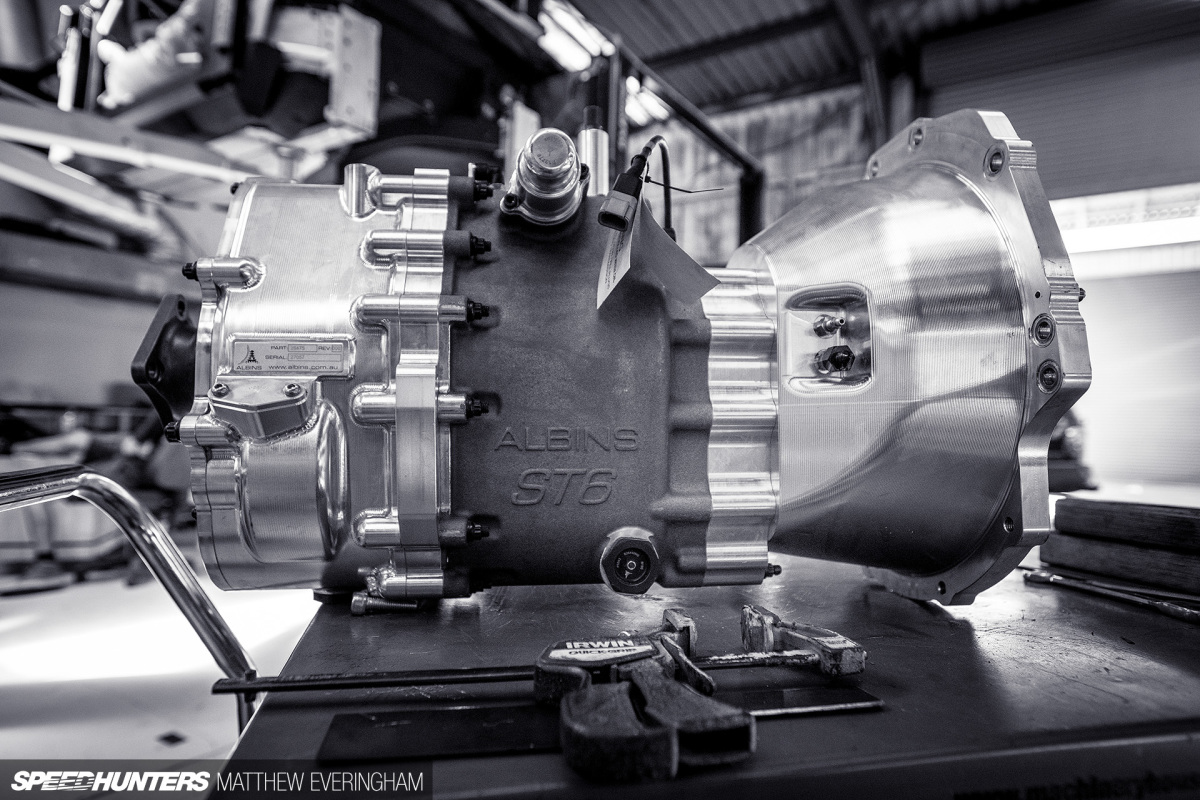 One hint that the team is preparing the GT-Z to handle copious amounts of horsepower and torque is the custom Albins ST6-i 6-speed sequential gearbox currently awaiting fitment. The ST6 was originally designed to cope with the tremendous loads and stresses of Australia's V8 Supercars.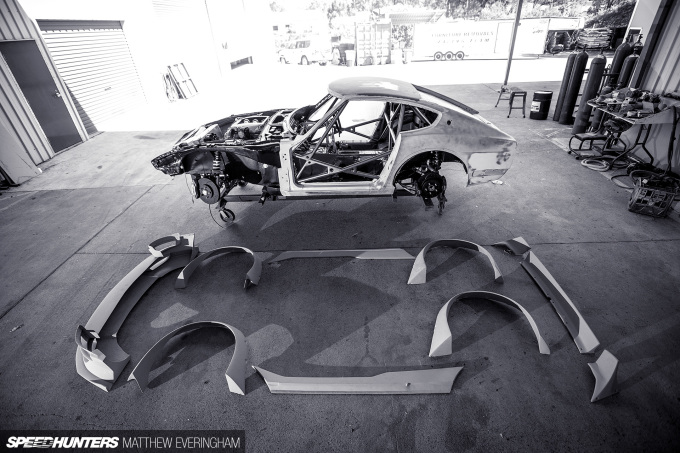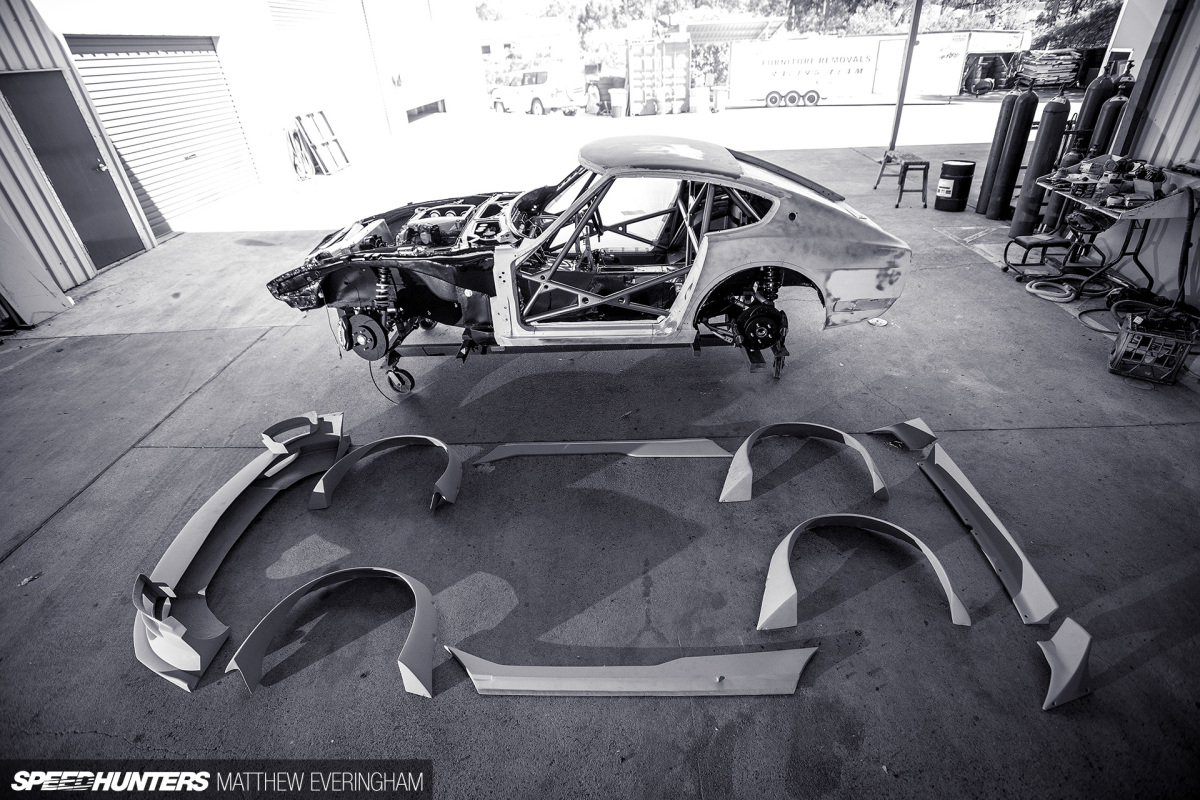 Do you think we'll see Joel Dimmack and his amazing Nissan GT-Z creation compete at WTAC's Honeywell Garrett Drift Challenge? Place your guess in the comments section below. Luckily for us, we only need to wait a few short days to find out. I'm unsure if we'll see the car ripping up the asphalt at Sydney Motorsport Park, but I am quietly confident. We'll have to monitor his Instagram account, @Dimmack_Driven, until then for hints.
One thing I am sure about is that once finished, tested and harnessed, the GT-Z is sure to shake up the drifting scene and capture the imaginations of drift fans around the world as it destroys tyres.
Keep an eye on Speedhunters for the full feature coming very soon.
Matthew Everingham
Instagram: matthew_everingham
matt@mattheweveringham.com
Cutting Room Floor