It's hard to believe, but the R35 GT-R has been in Nissan showrooms for 10 years now. A whole decade.
The controversy around the R35's tuning potential at its launch, or more precisely the fact that Nissan didn't want owners to go down that road, is still pretty comical. Because the majority of people buy and have bought these cars for that sole reason, just as they did with previous generations of the GT-R. But what is really crazy is the fact that a decade on there isn't really much else out on the market that responds quite as well to modifications as this particular platform does. Bringing the whole value for money argument into it only solidifies the fact that the R35 is a very special machine.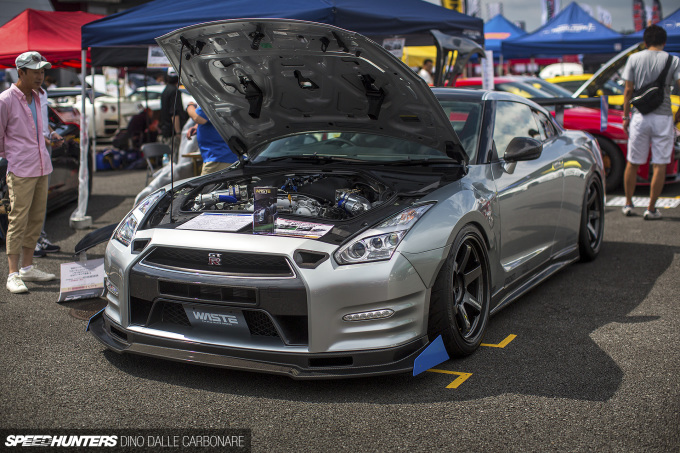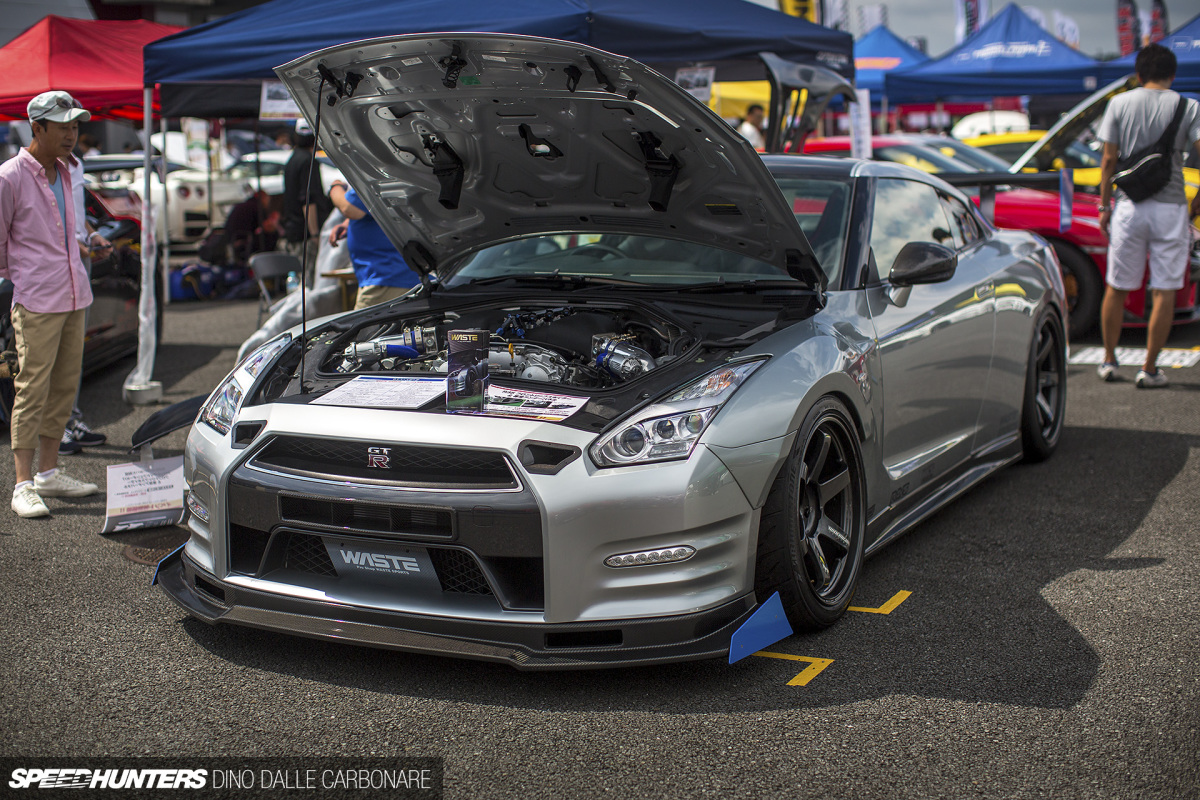 There were no shortage of R35 GT-Rs at the R's Meeting event held at Fuji Speedway in Japan over the weekend, but it's this build by Waste Sports that I want to share with you today. It's very much road legal, but a big emphasis has been put on track performance.
Damping is taken care of by custom Aragosta 3-way coilovers mated to rose-jointed arms. The body sits tightly on 20×11-inch RAYS Volk Racing TE37 Ultra Track Edition wheels in Diamond Dark Gunmetal (MM), shod with Bridgestone's new Potenza RE71R in 285/35R20 sizing.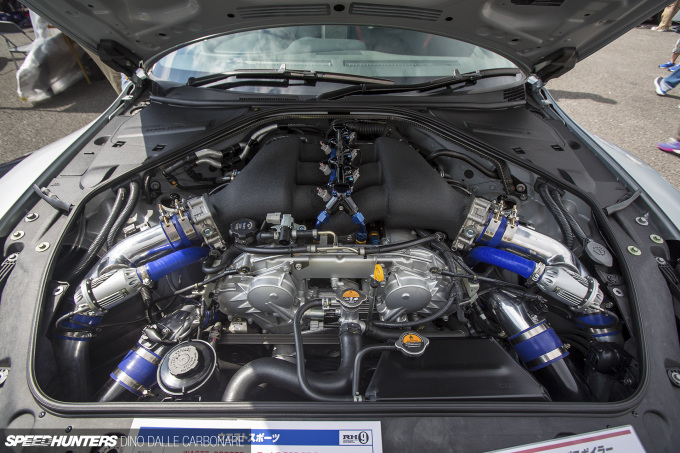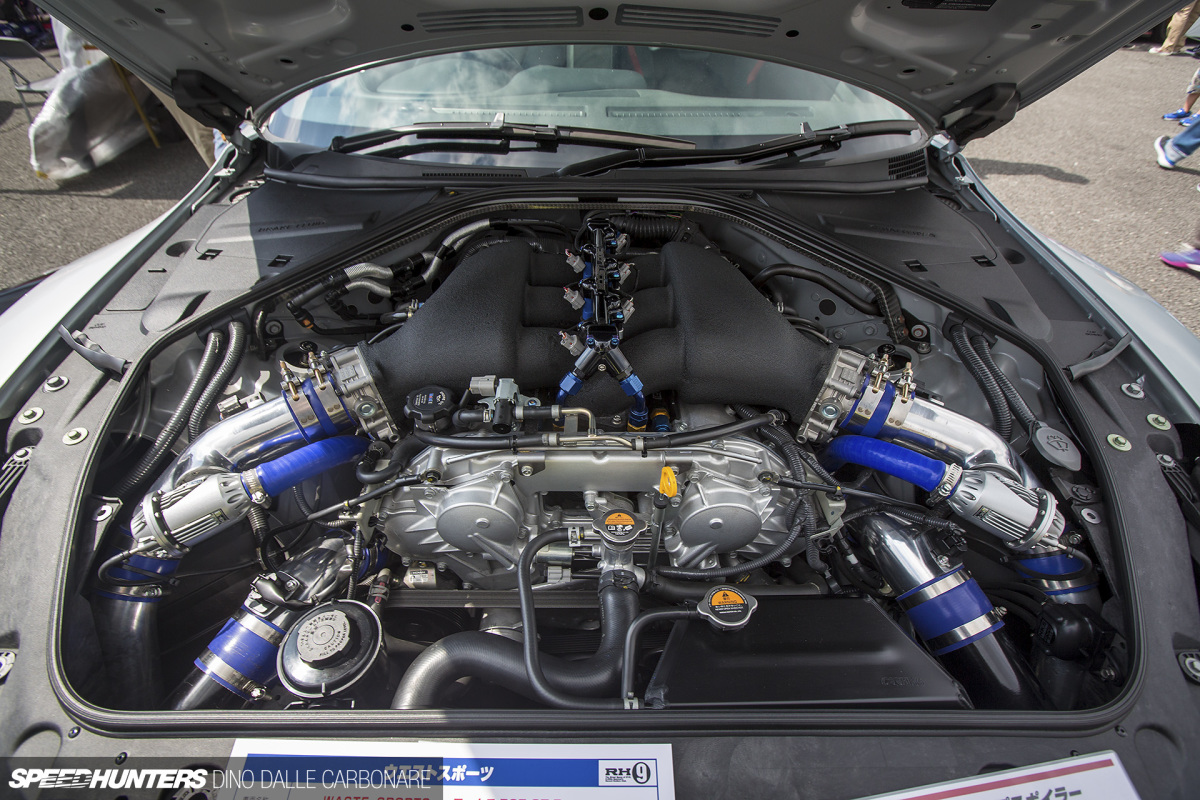 The VR38DETT's capacity has been bumped from 3.8-liters to 4.1-liters thanks an HKS stroker kit, and on top of that is HKS's GT1000 Plus turbo upgrade. With a custom-mapped EcuTek RaceROM, the twin injector setup is able to support seriously savage power, 1,033hp to be precise.
If you've ever been in an R35 packing this level of performance, you'll know that off boost and at low RPM the power is easily lived with, way more so than say a 1,000hp RB26. And that's the beauty of the car; the larger engine just ups the ante and you never feel like you've sacrificed torque for power. Speaking of which, there's 130kg/m (or 940lb-ft) of torque on tap here in the midrange. That blows my mind.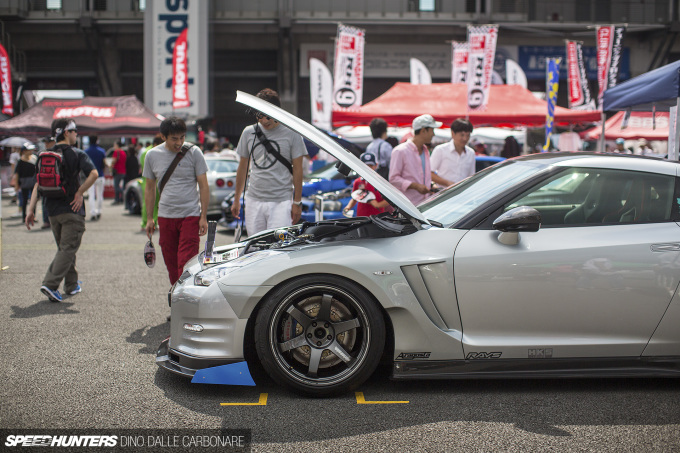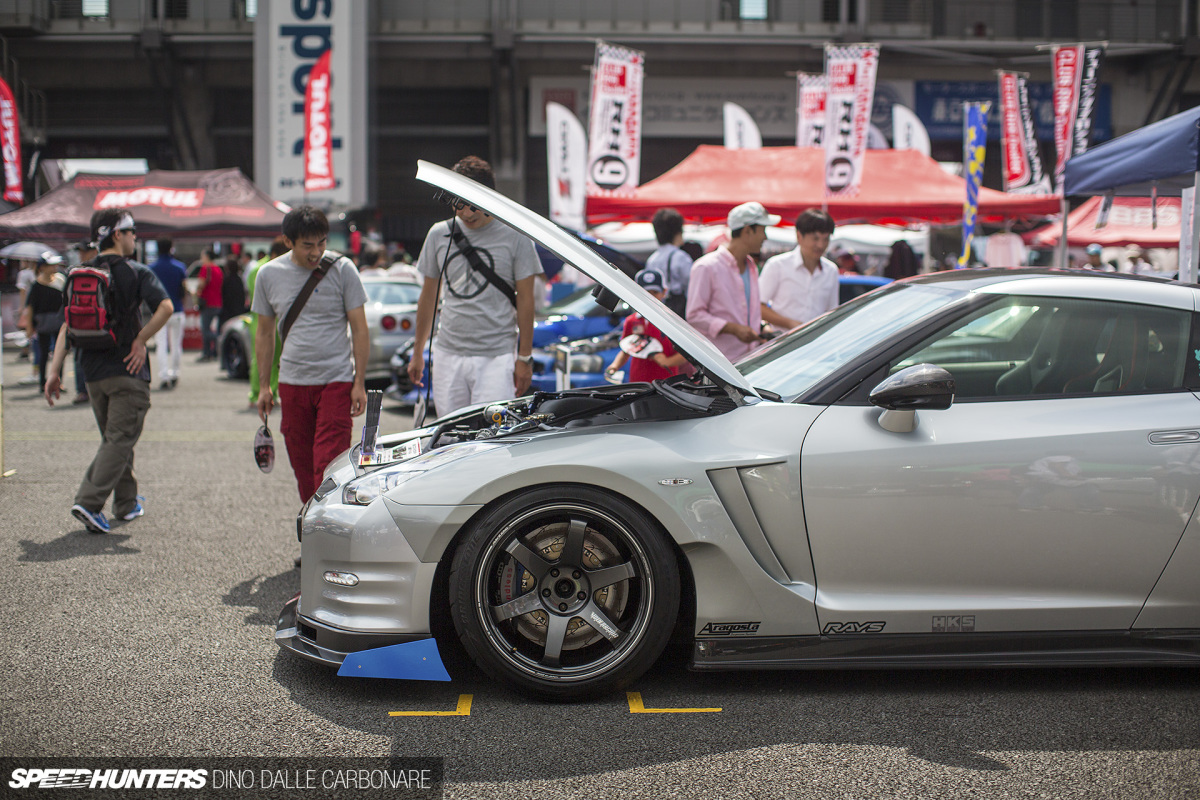 As a machine that can accelerate to 300km/h in the time it takes most cars to hit 150, and one that also hits the track from time to time, Waste Sports has wisely made some upgrades in the brake department, fitting Endless 6-pot and 4-pot monoblock calipers with larger rotors front and rear respectively.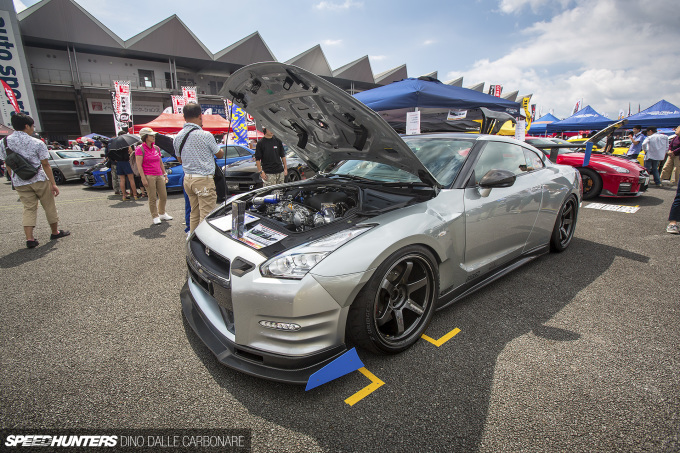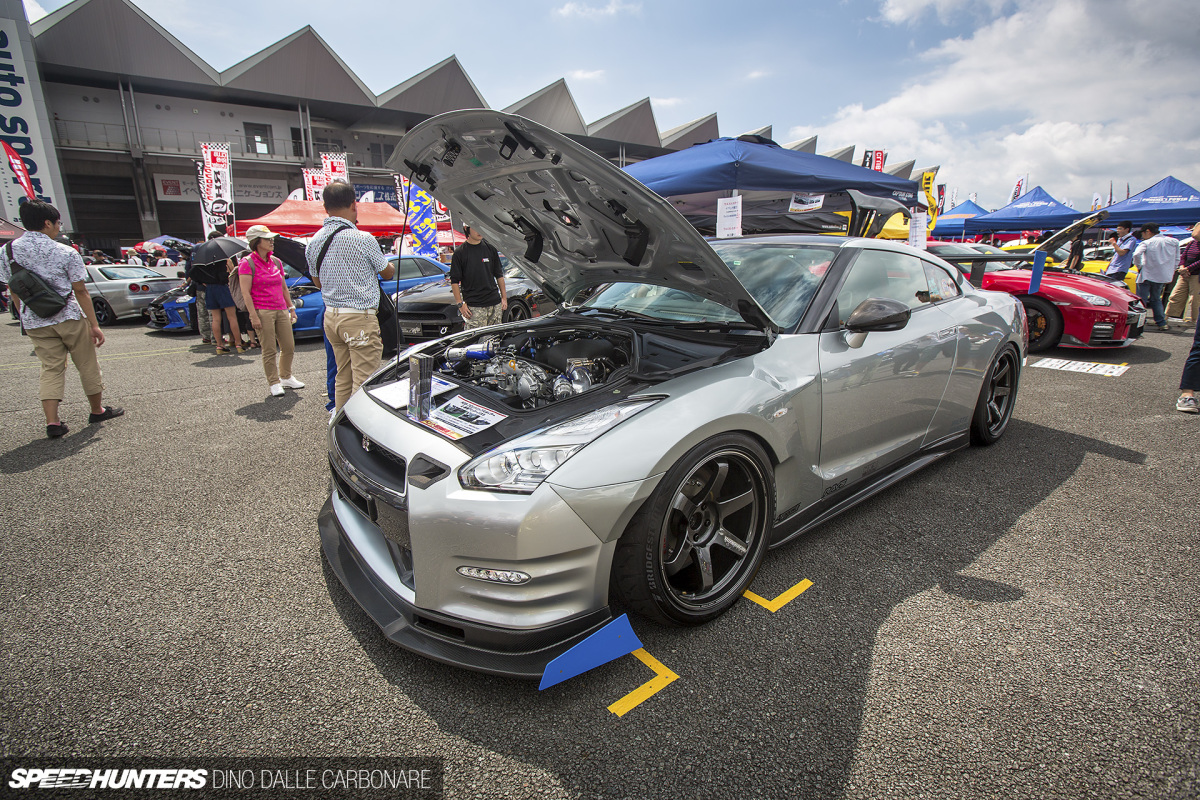 You've probably also spotted by now that the car runs a pair aftermarket front fenders. These do a great job of transforming the whole stance of the R35 as they pump the width quite visibly.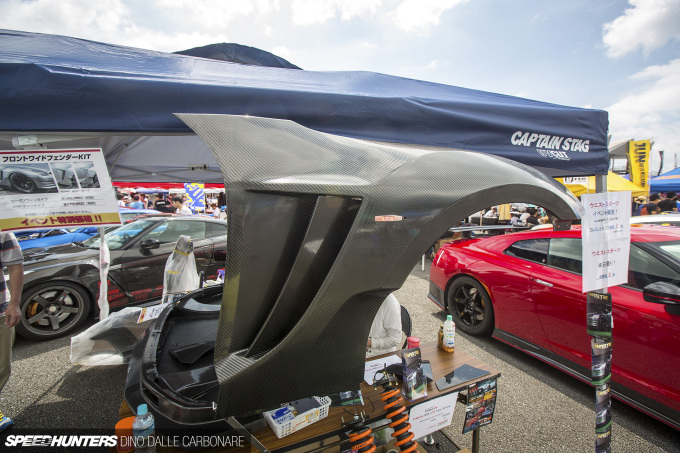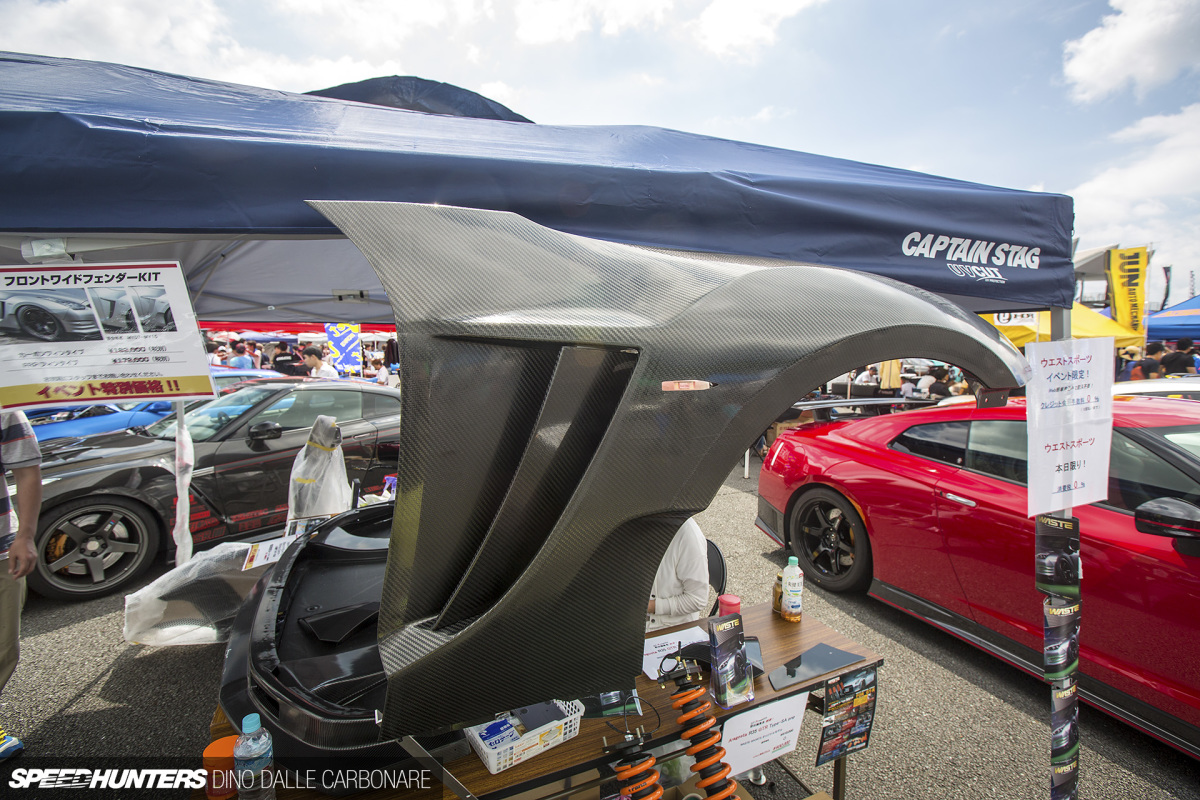 These are Waste Sports' original items, available in either FRP or carbon fiber, which are a good 30 to 40mm wider than stock and integrate a louvered vent section. Functional or not, they definitely add visual presence to the car.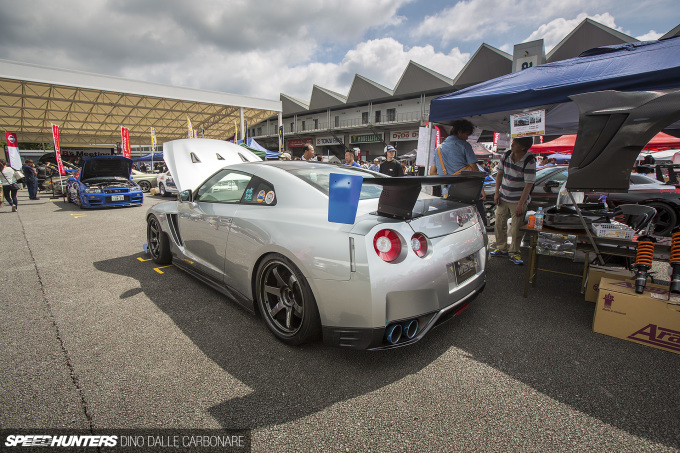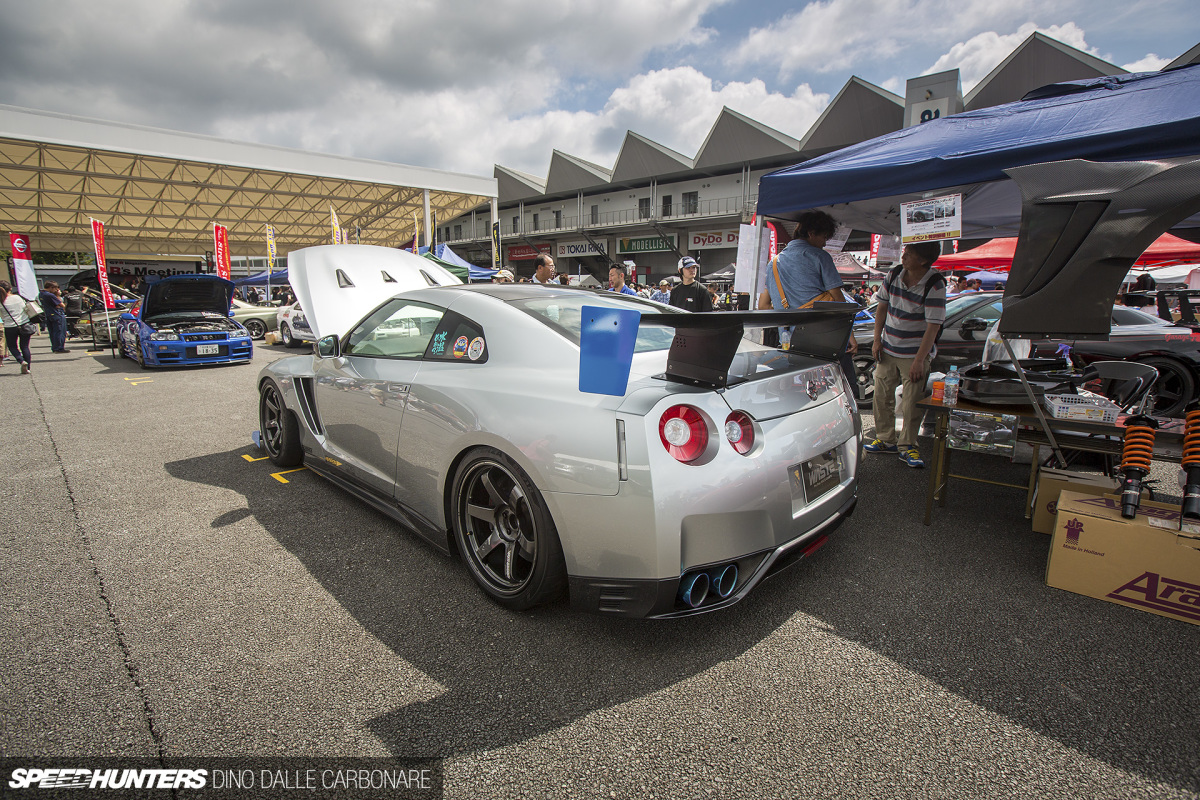 The rear fenders remain untouched but there's a carbon fiber GT wing out back to pull the whole look together rather nicely. It all goes to show what brutal performance these R35 can potentially hide.
Dino Dalle Carbonare
Instagram: speedhunters_dino
dino@speedhunters.com