The Gridlife Experience
There is no event in the United States that I can compare Gridlife to, because it's that unique. And everything about Gridlife South held at Road Atlanta, Georgia two weeks ago was new to me when I attended for the very first time.
The Gridlife formula is actually quite simple: Cars and music. As basic as it is though, there is so much to it. I really wanted to experience as much of the event as I could, so I pretty much took photos of everything I saw and tried to make the most of the opportunity.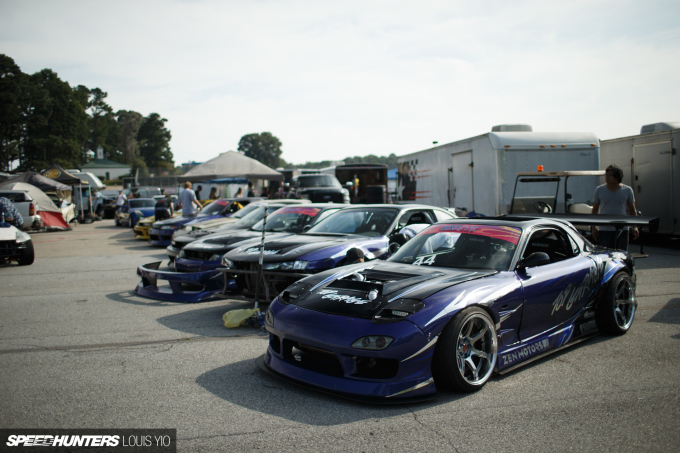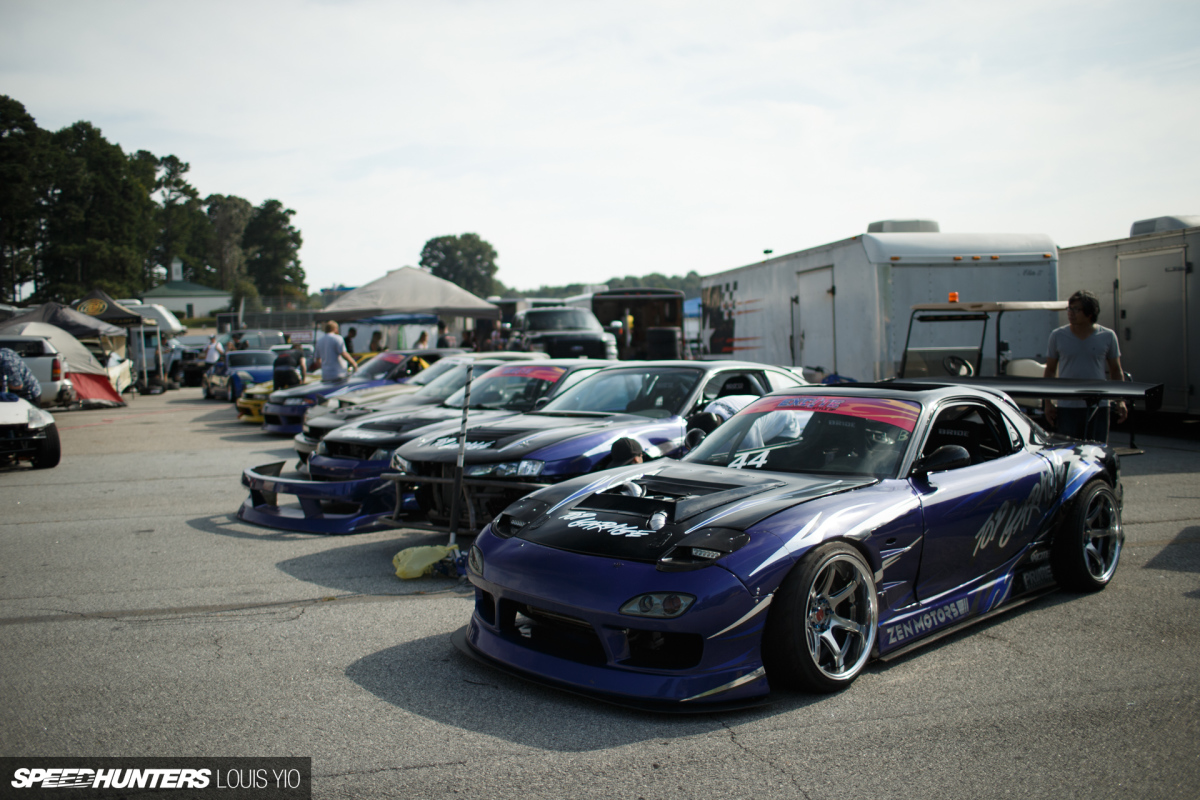 I saw Gridlife as a way to wind down from what was a very long month of Speedhunting. During August, I went from FD Seattle to GRC Atlantic City, then from Las Vegas to Reno for the BITD off-road race – all back-to-back. So Gridlife was something I was really looking forward to.
That didn't mean there'd be no hunting of speed at Gridlife though. In fact, I did a lot of it, and managed to grab a few car features along the way as well. I was going to shoot Hert Eugene Jr.'s now rotary re-powered FC3S Mazda RX-7, but he ran into some minor issues. So instead of a teaser image of his car, I just included a photo of him squirting his water gun at me. I'm sure it'll suffice for now.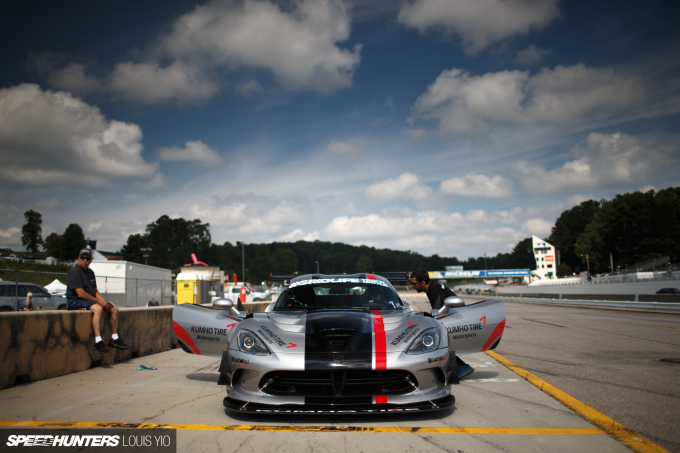 One reason I was really looking forward to Gridlife South was the great chance it provided me to finally shoot some cool race cars on track. I've been to Road Atlanta a number of times, but it's always been for Formula Drift, meaning that I've only shot at Turn 10 and the Horseshoe/Keyhole. During the Gridlife Track Battle I was able to familiarize myself with the other parts of the track I've been yearning to shoot at.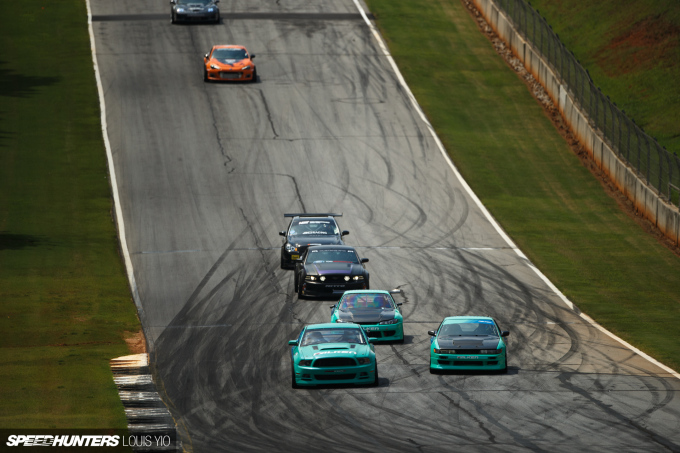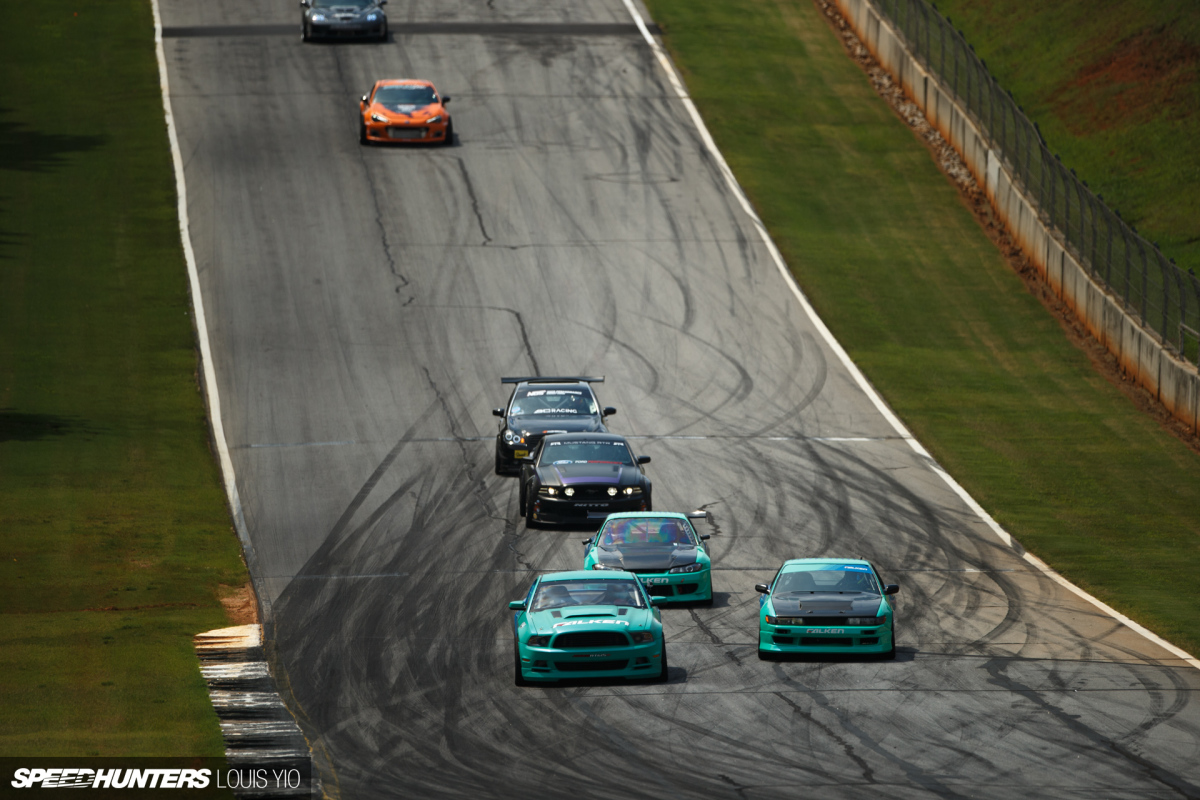 While Gridlife was all new to me, drifting, and especially Drift Atlanta, isn't. It was nice to see all the familiar faces from the drifting paddock at the track.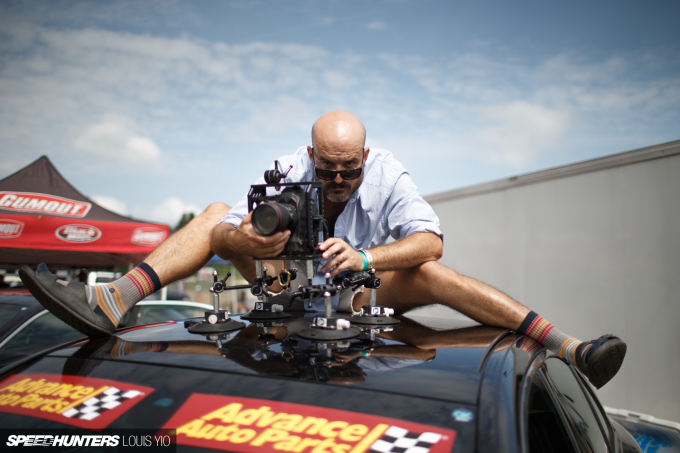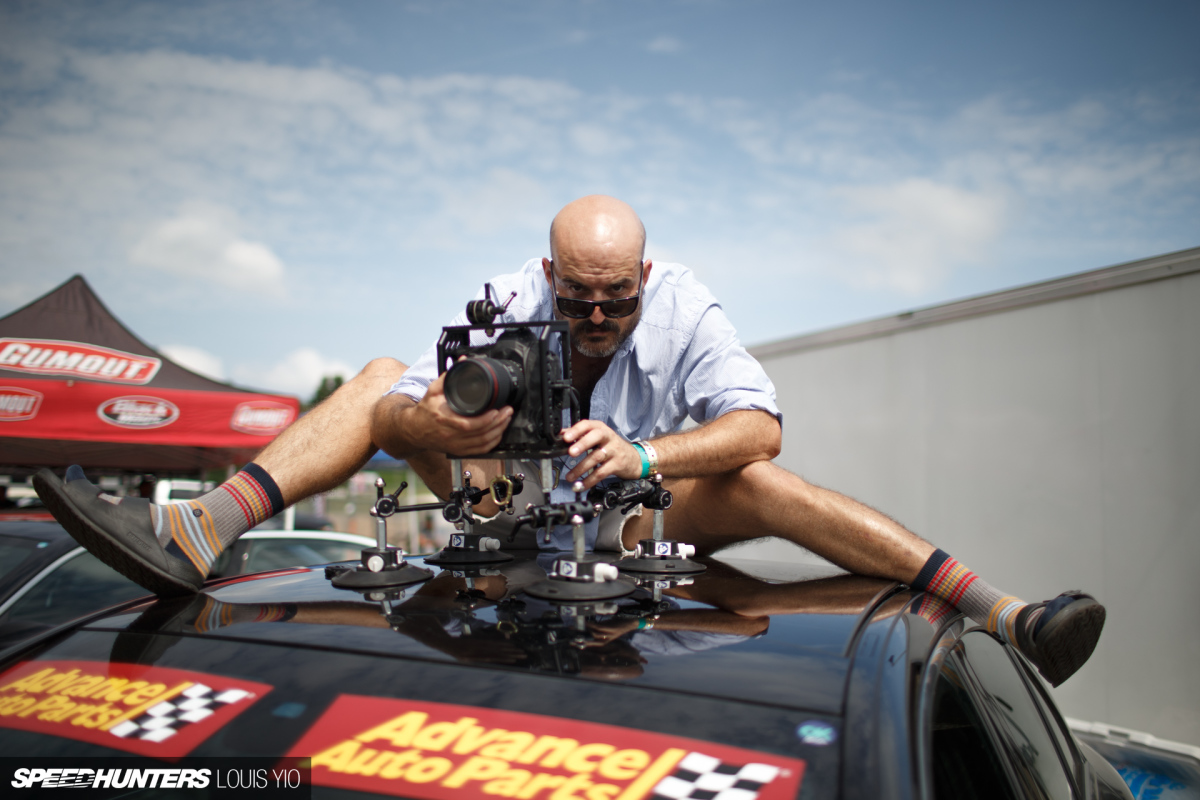 FD media goon Andy Laputka and his fellow Donut Media buddies were also present to capture the sideways action. I asked him to give me his best 'Blue Steel' for the above image. Please take a moment to fully appreciate that amazing socks and sandals combination.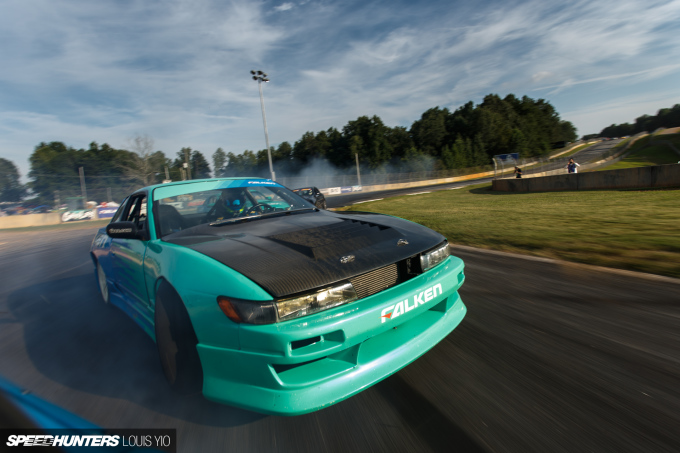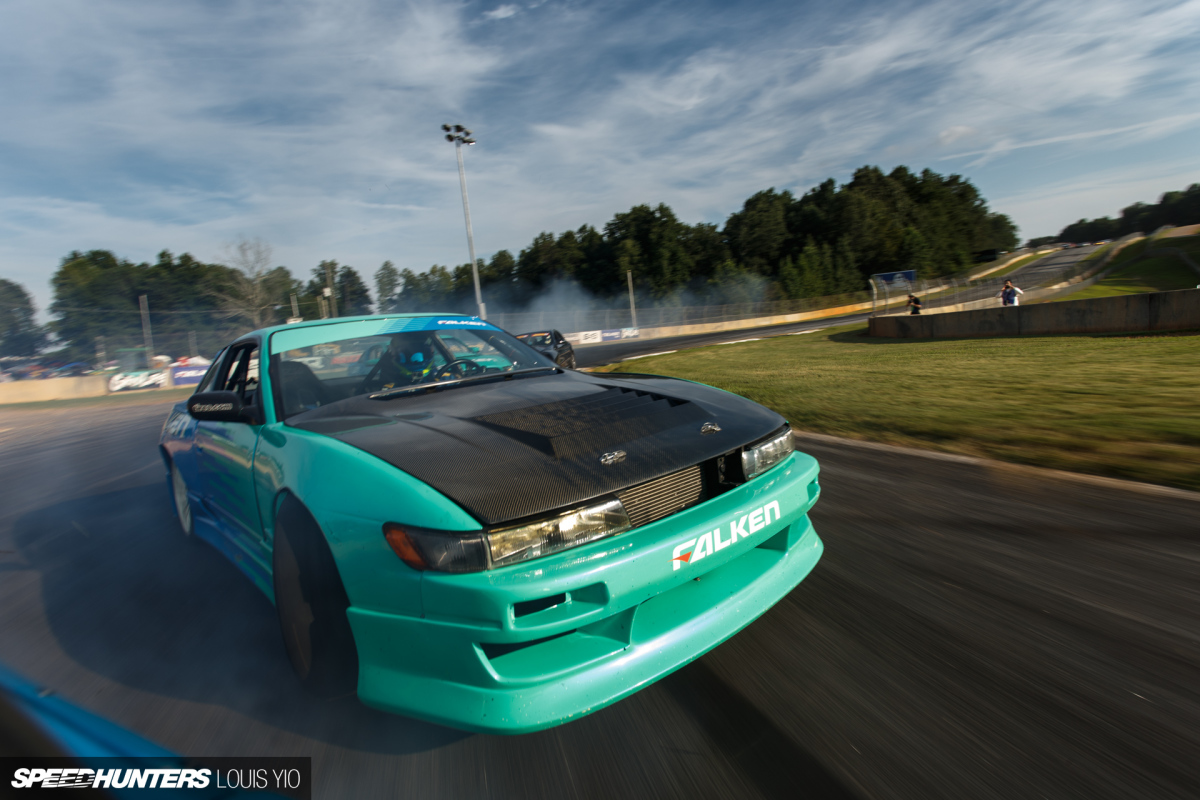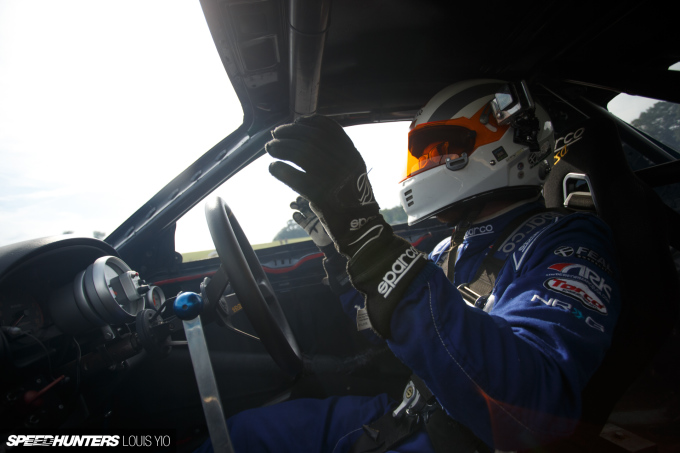 All the usual suspects, from the Drift Alliance bros. to the Falken Tire drivers and even the Voice of Drift were at Road Atlanta to hoon some cars. I made sure I got plenty of ride-alongs.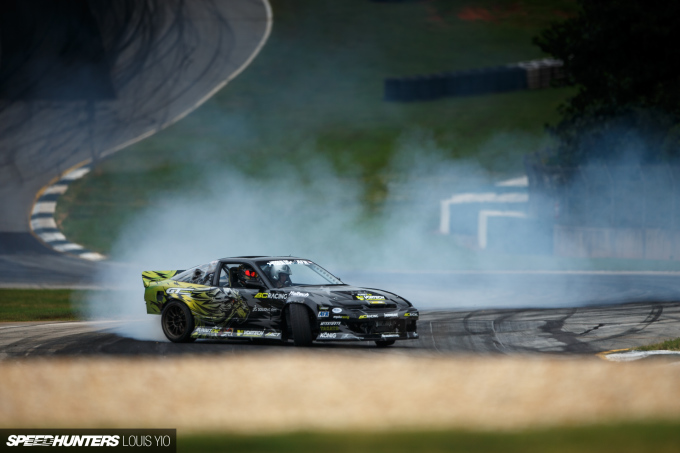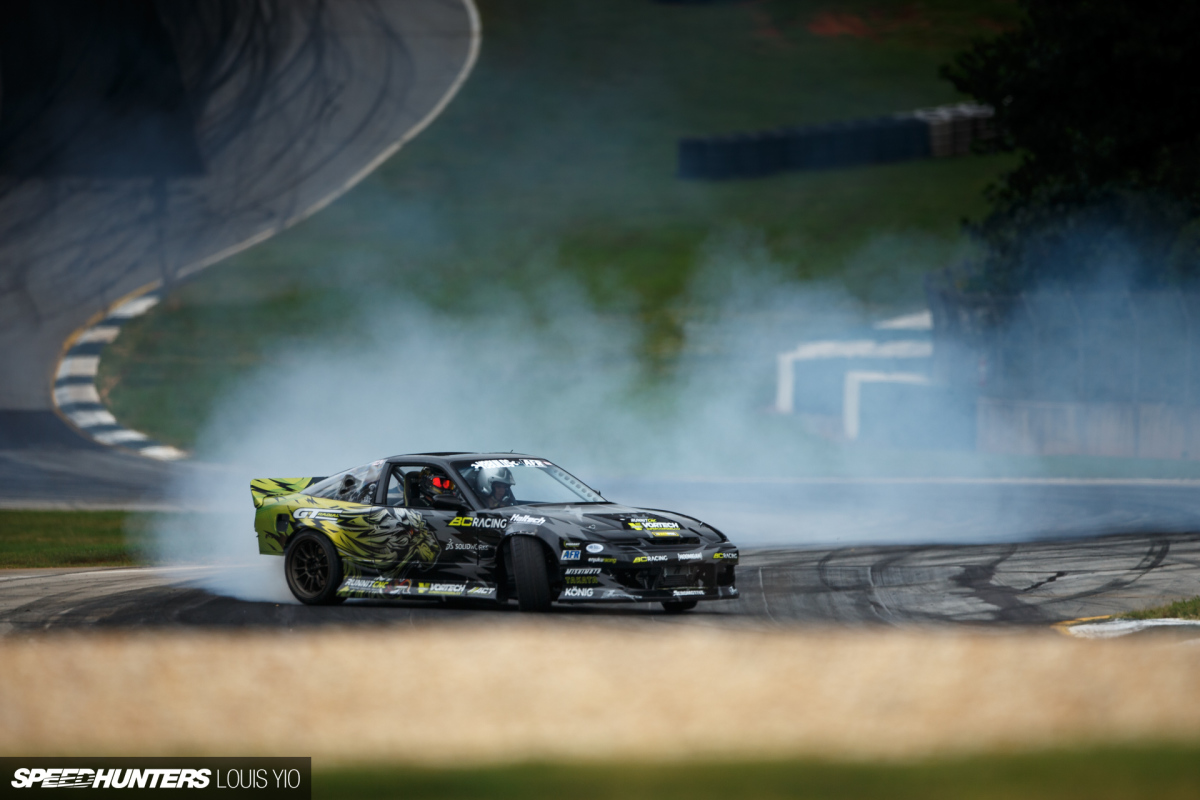 The event was the first chance I'd had to take a good look at Rob 'Chairslayer' Parsons' new livery. It really shows off his spirit animal.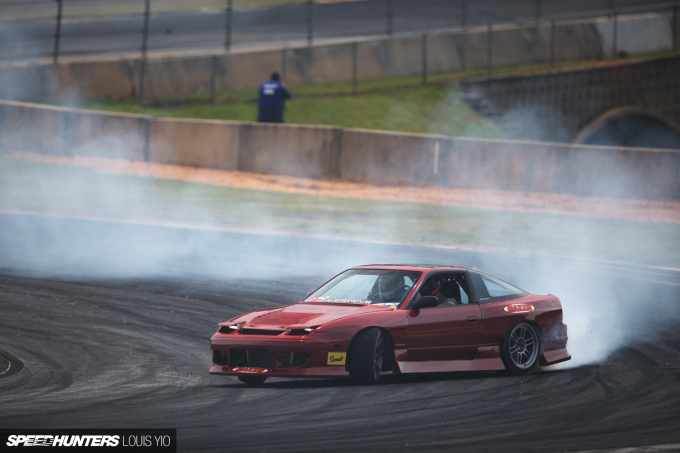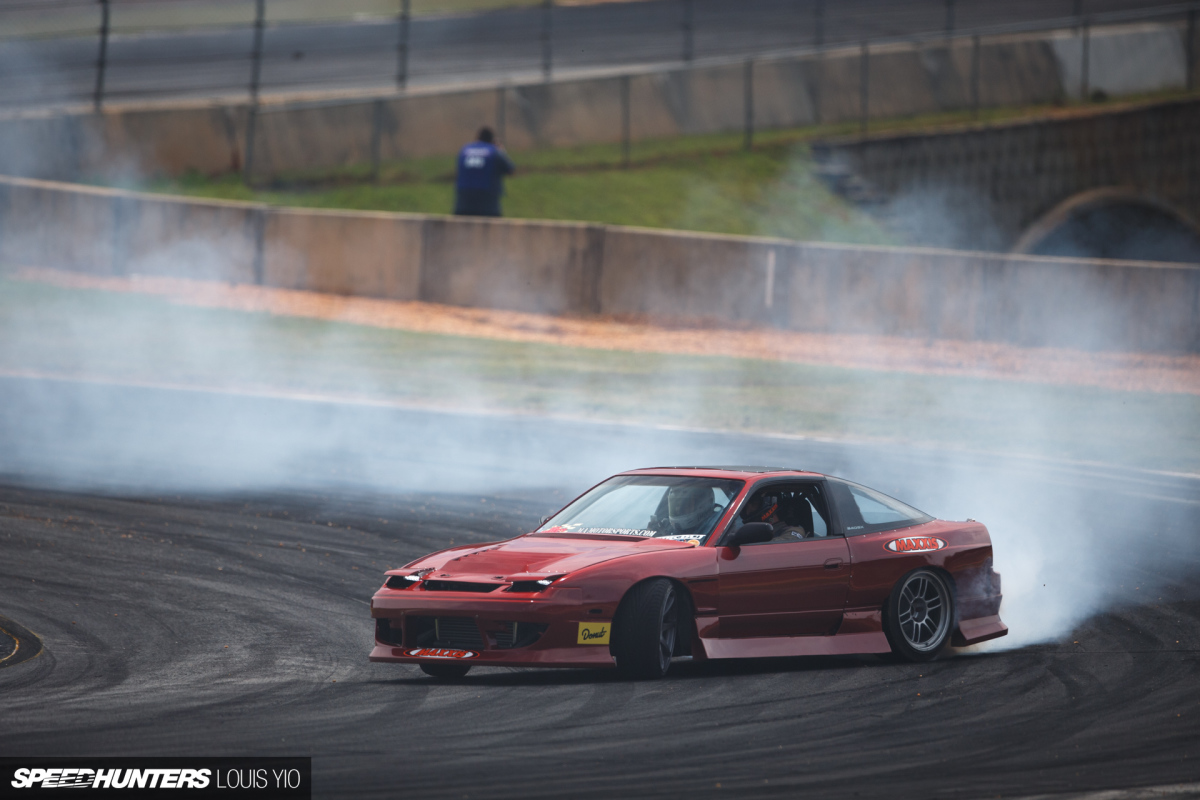 Along with the pros, there were countless amateurs running part of the FD layout as well.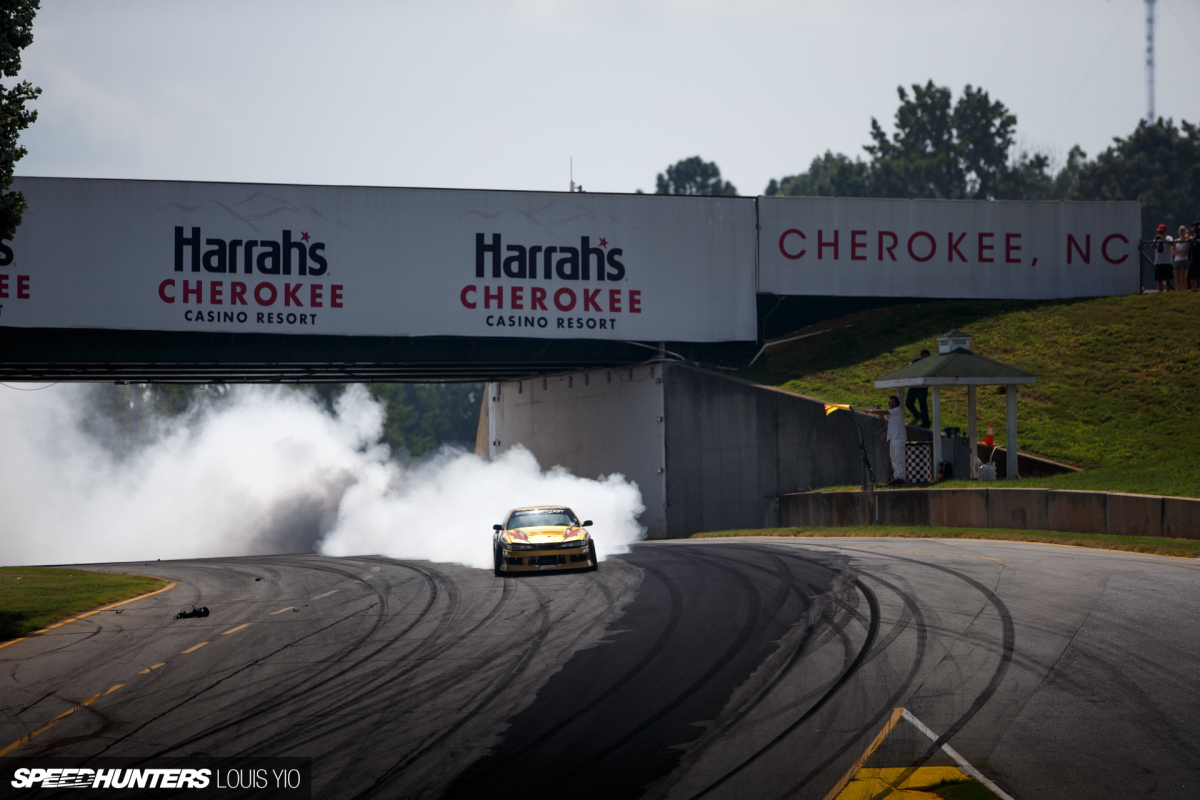 Some of the guys even continued their drift into a manji under the Turn 11 bridge and into 12. Quite scary.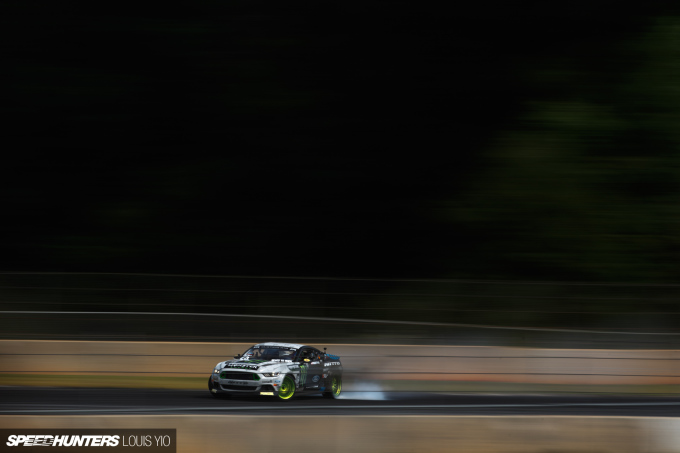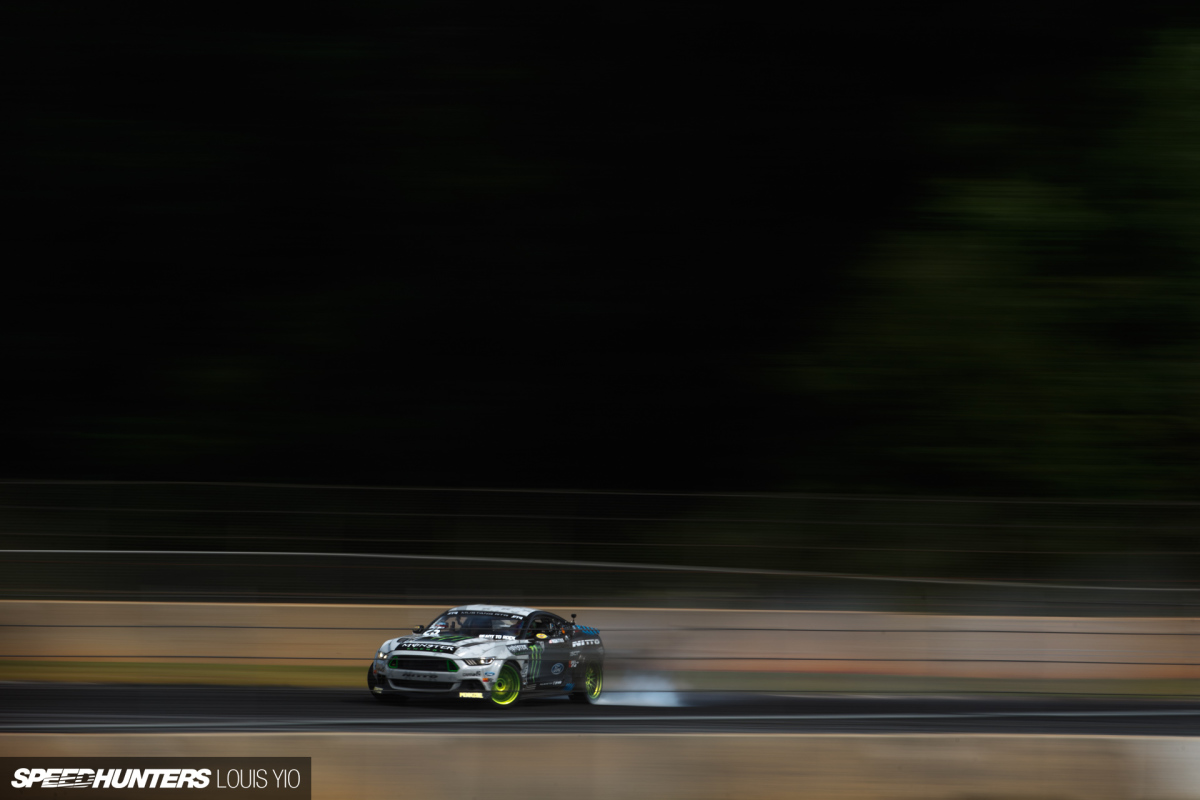 But not as scary as the ultra high speed drift entries into Turn 10 on Sunday.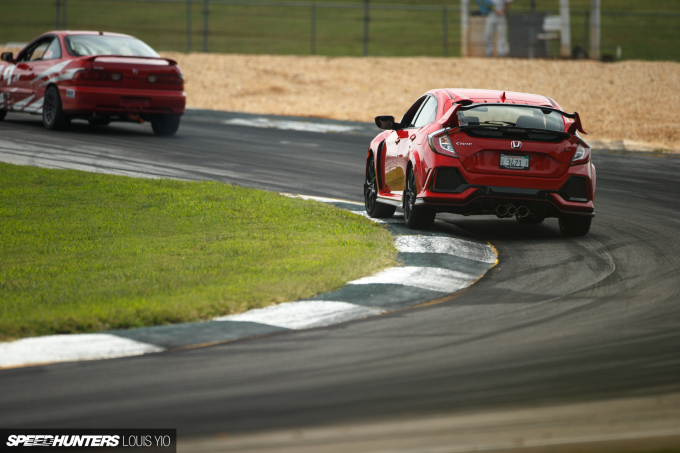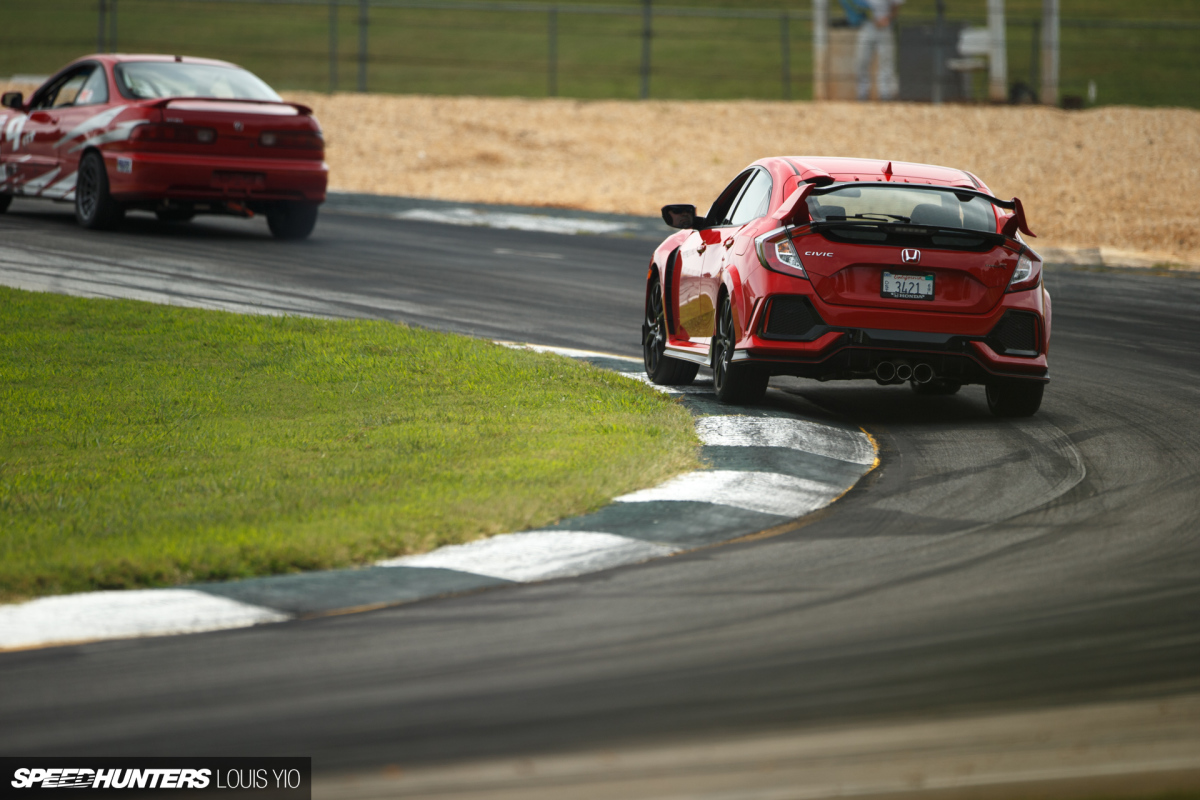 Aside from the drift and time attack activities, Gridlife also hosted a sub-event called HPDE for people who just wanted to drive their cars around the track.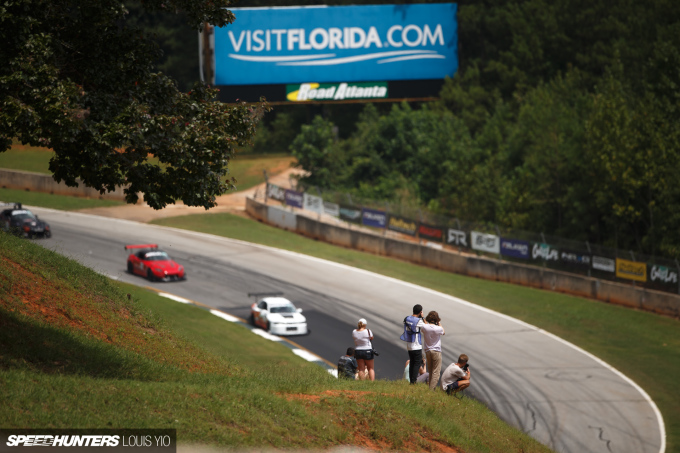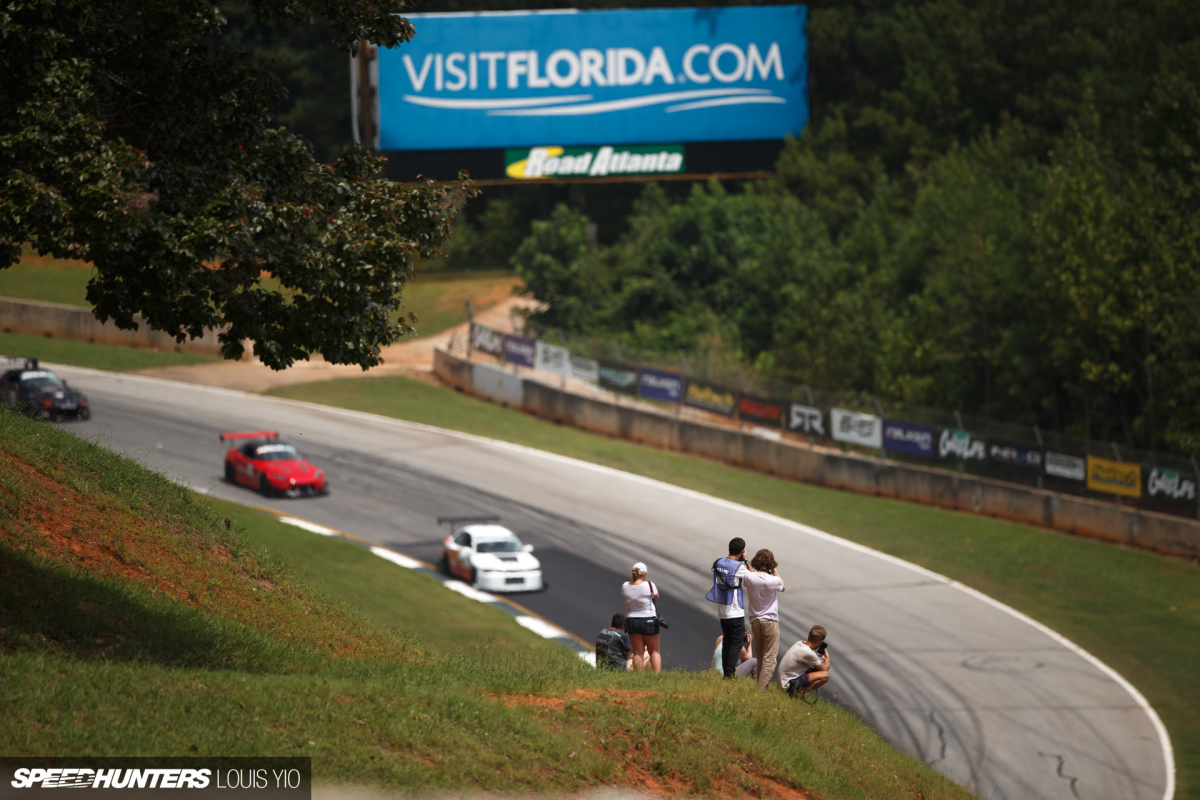 This made for non-stop track activities throughout the three days of Gridlife. Some of the HPDE vehicles were also some of the most interesting at the event, like the Radical SR3 which runs a Suzuki Hayabusa engine.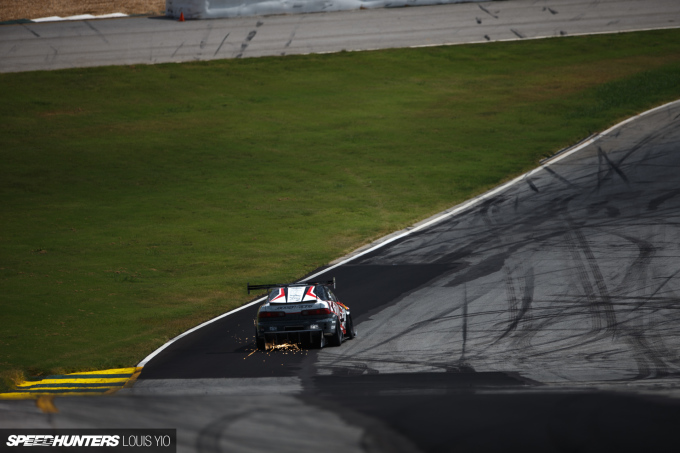 Back on the time attack side of things, two of the cars that really stood out to me were an insanely fast DC2 Honda Integra and a 500hp Honda Odyssey. The Integra was outrunning all of its rear-wheel drive and all-wheel drive competition while awesomely scraping around the track, giving me cool opportunities to catch sparks.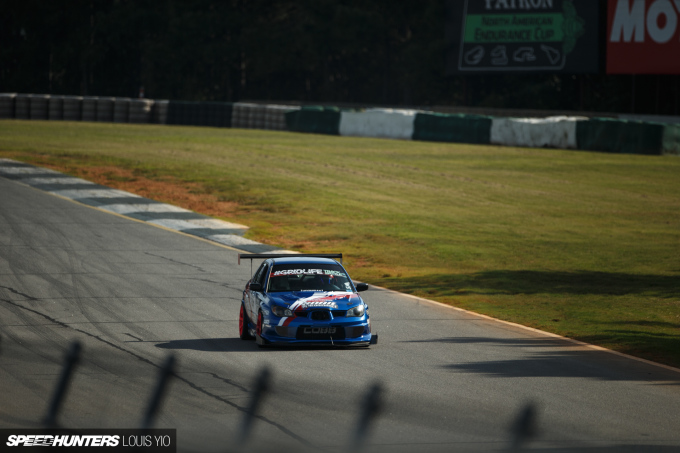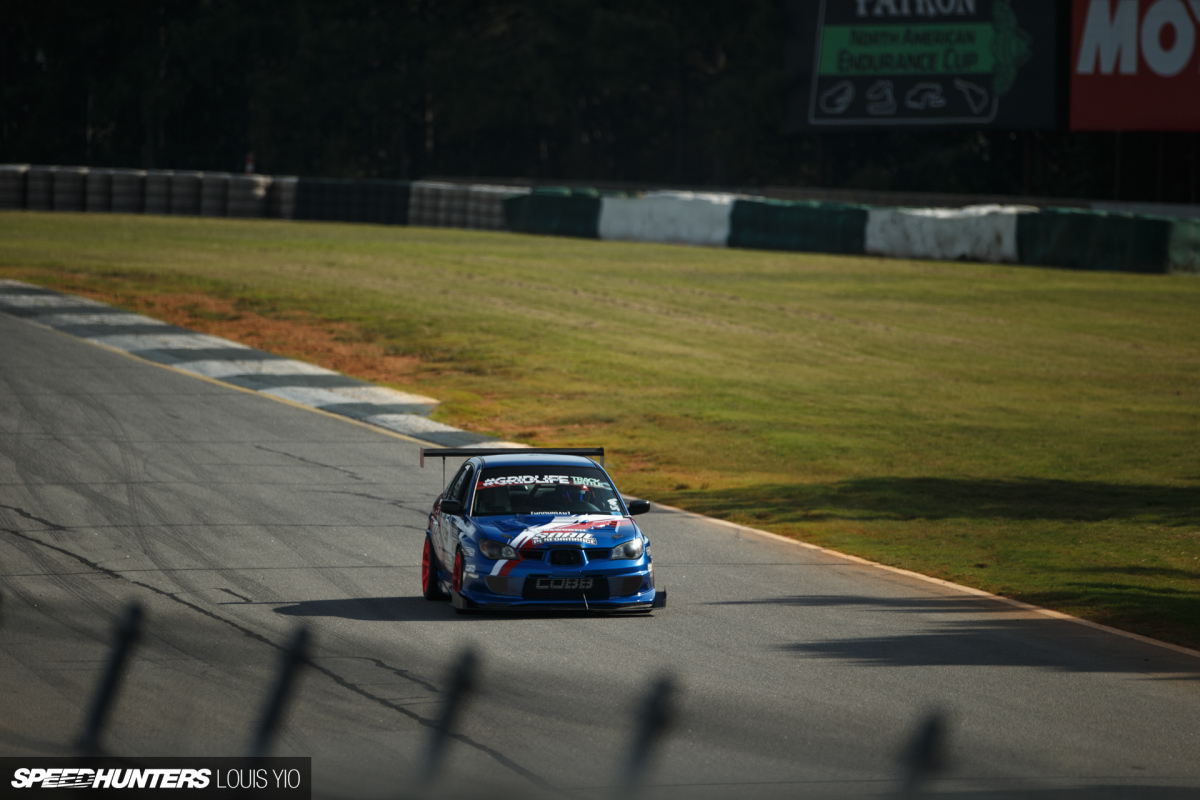 Don't worry, the weekend wasn't as serious as the above images make it out to be.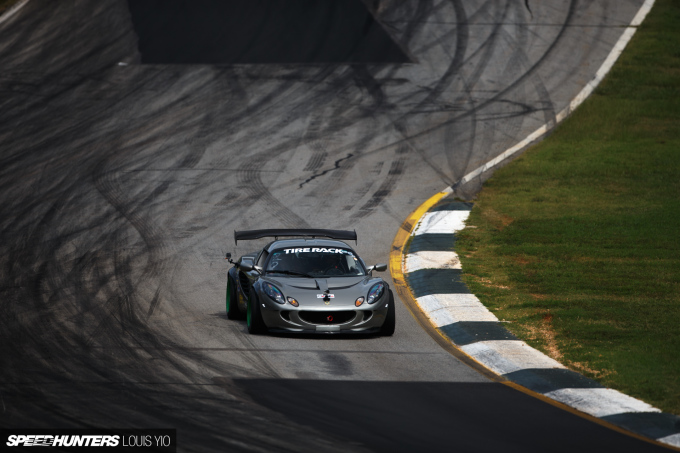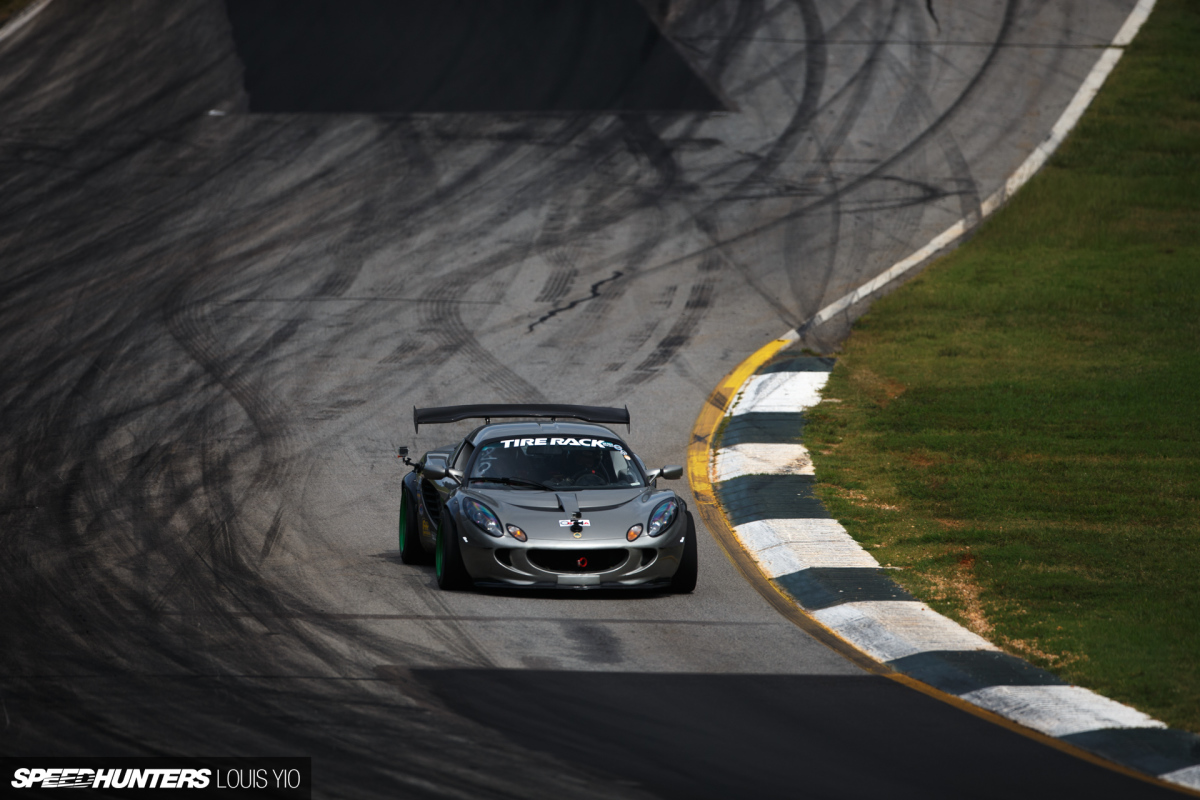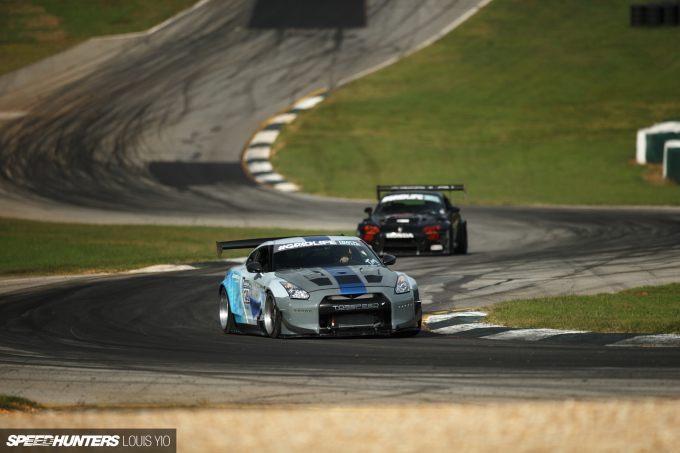 Shooting at the famous Esses was always something I'd really wanted to do at Road Atlanta. While it's not Petit Le Mans, Gridlife proved to have some exciting time attack action on track, especially with the quick cars dancing and hopping between the curbs.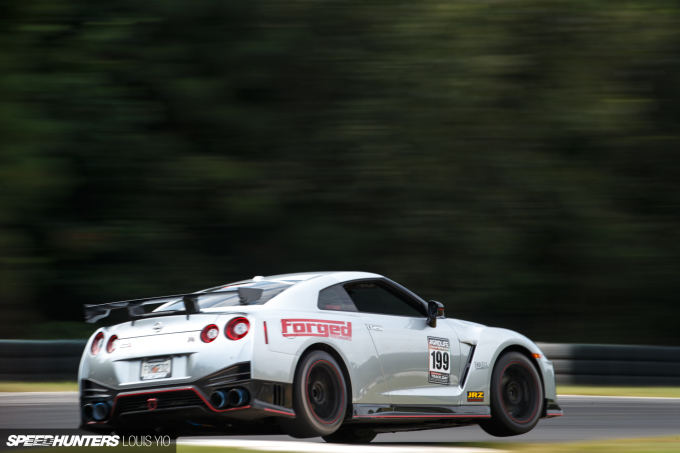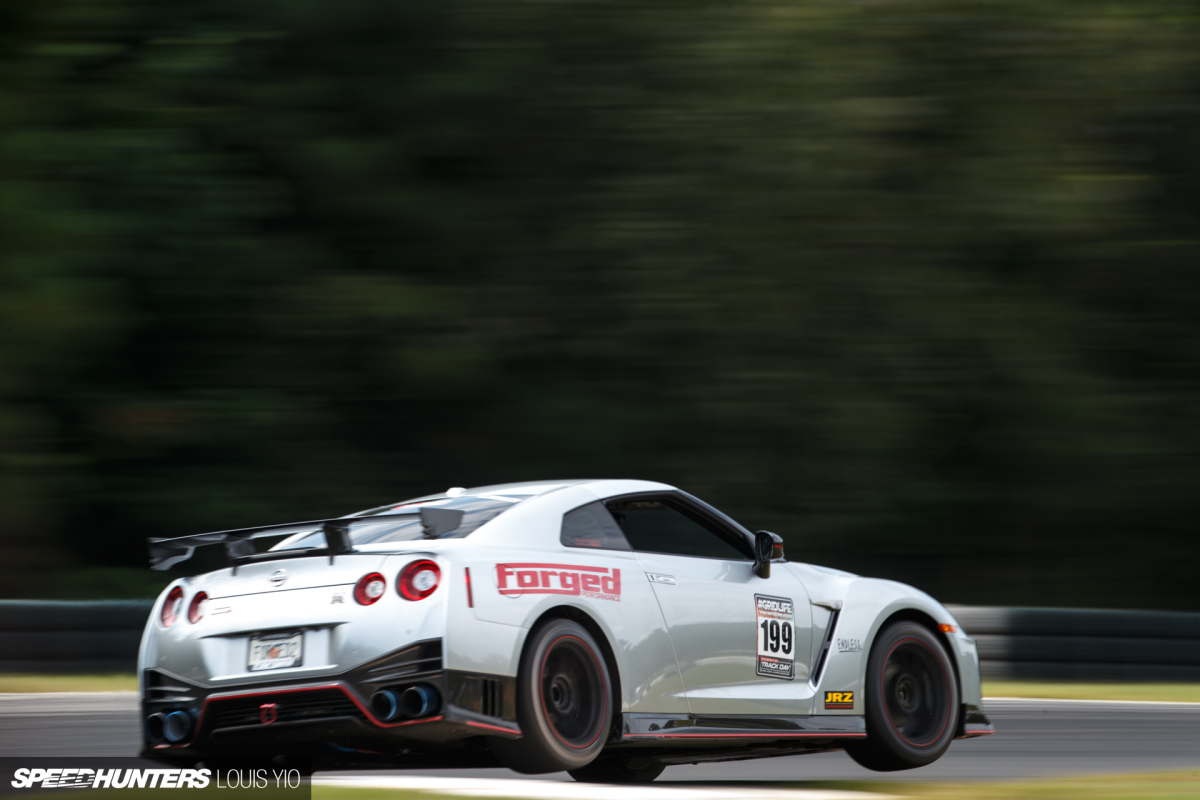 Making my way up to Turn 3 was also a treat. The faster cars popped onto two wheels through here, providing some Speedhunters-worthy shots. I have to thank fellow photographer Camden Thrasher for tipping me off about this magical spot.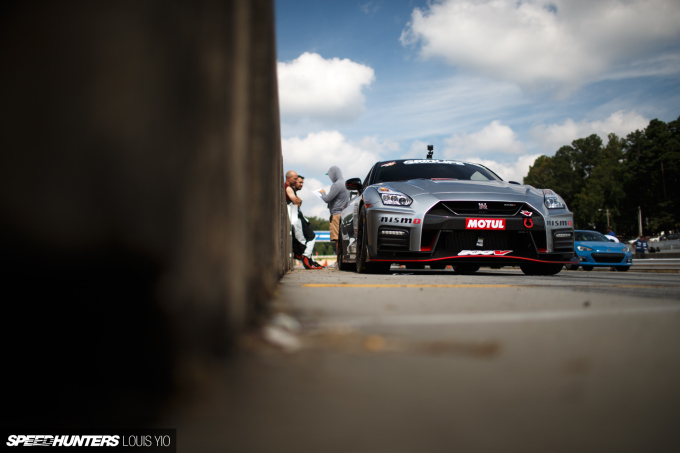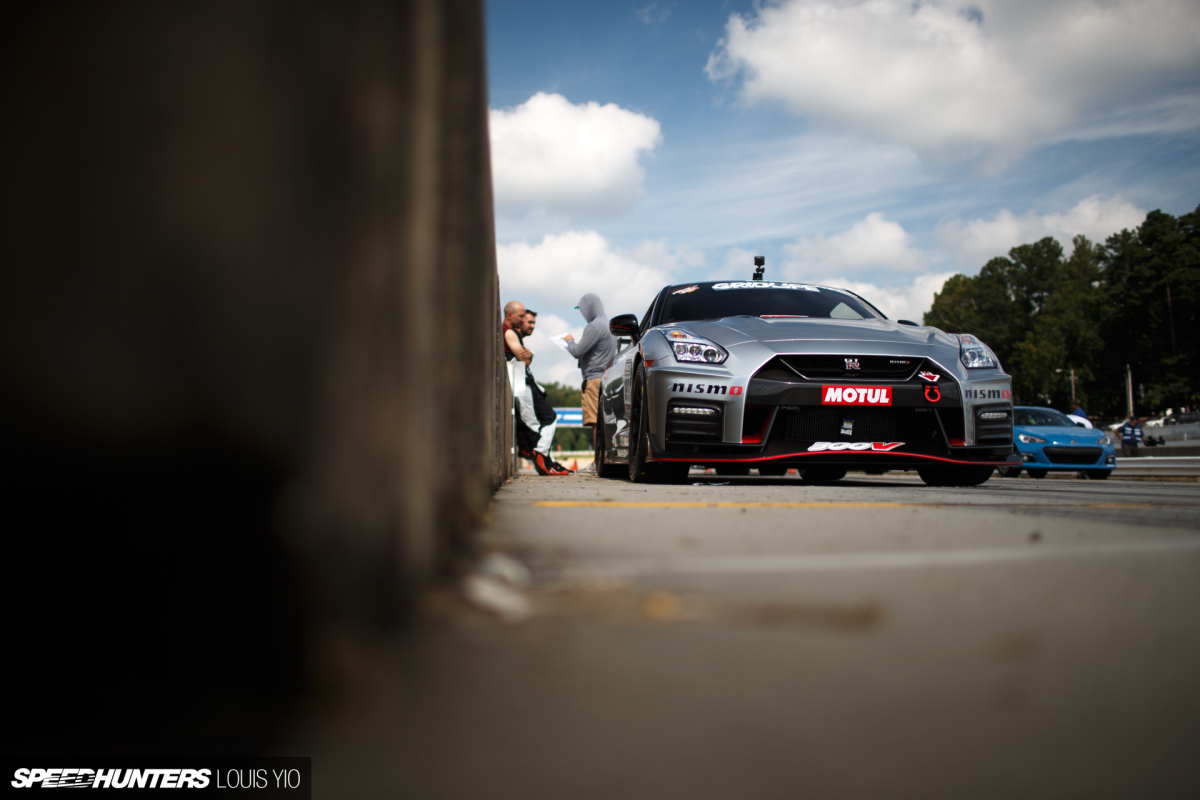 I'm really starting to like time attack a lot more; you get a lot of the action a traditional race weekend provides, but without all the drama between teams. It's so laid back, and even more so at an event like this one.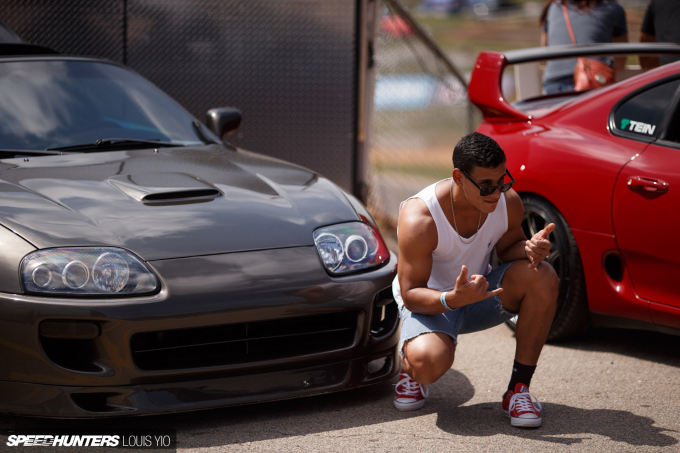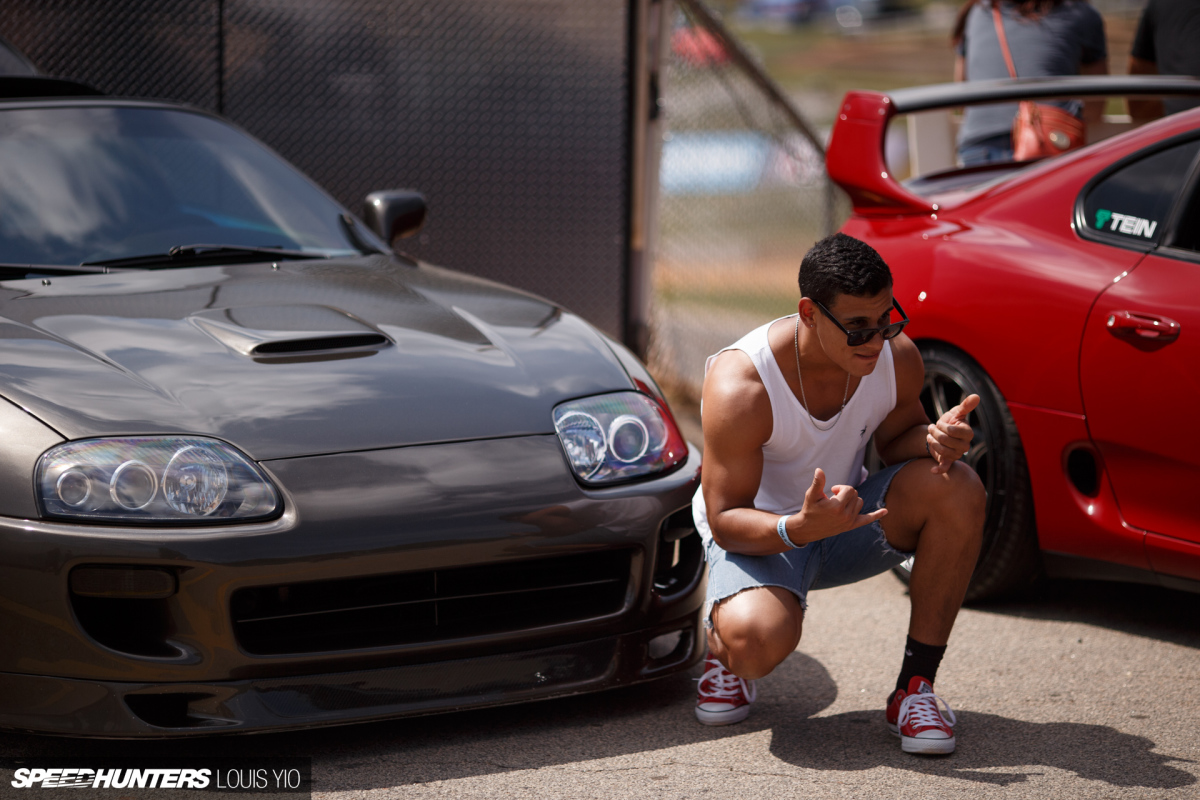 The fans that show up to Gridlife are hard to describe. Everyone seemed so passionate about everything the event had to offer.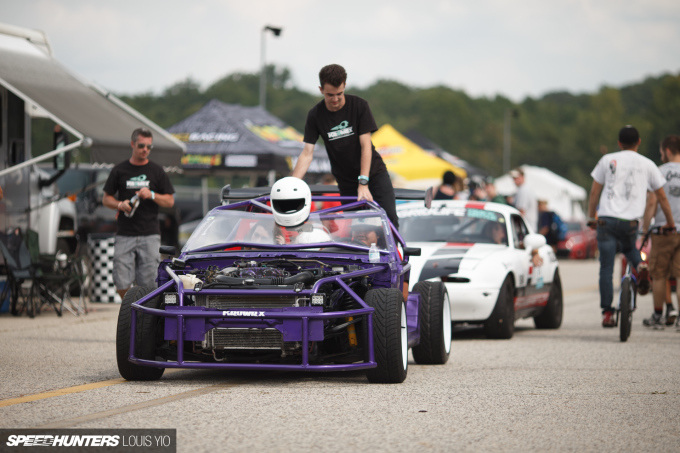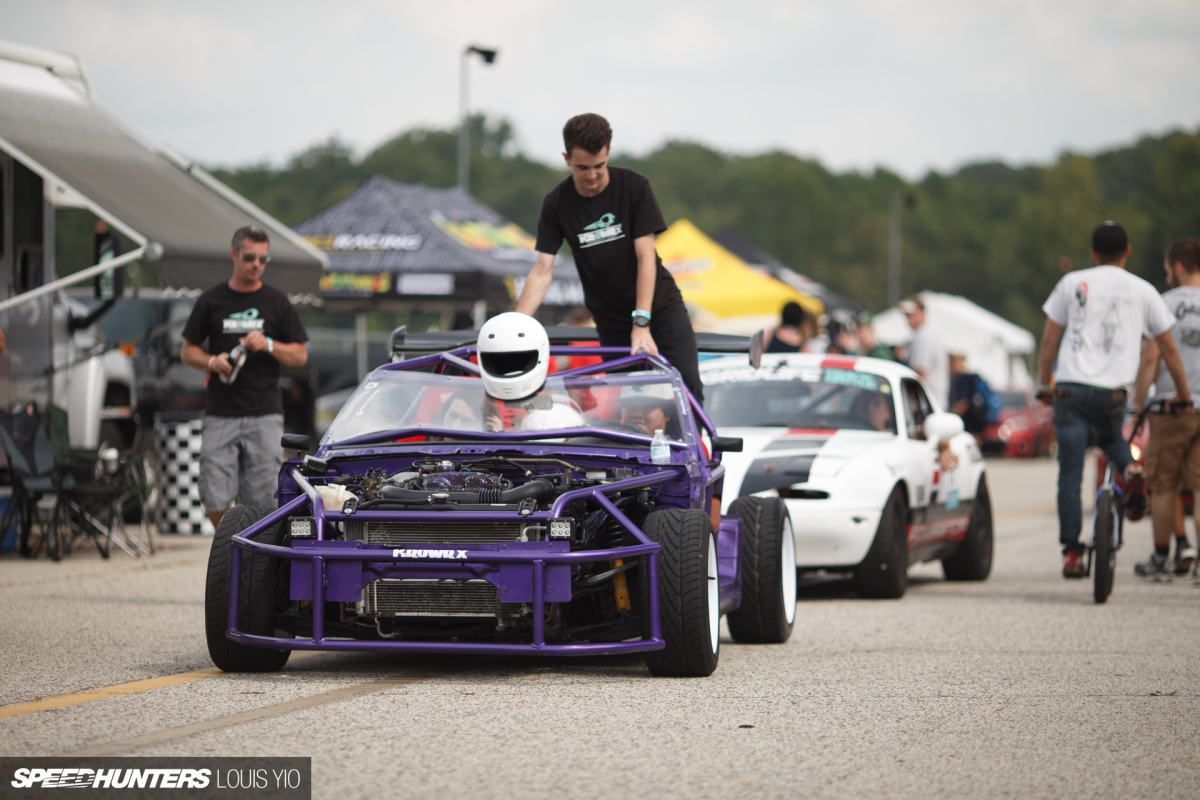 Let's play a game of 'Guess That Car!' Check your answer at the bottom of this post…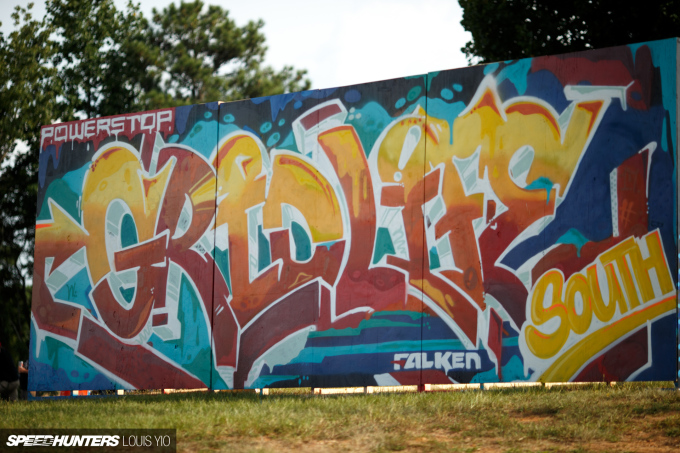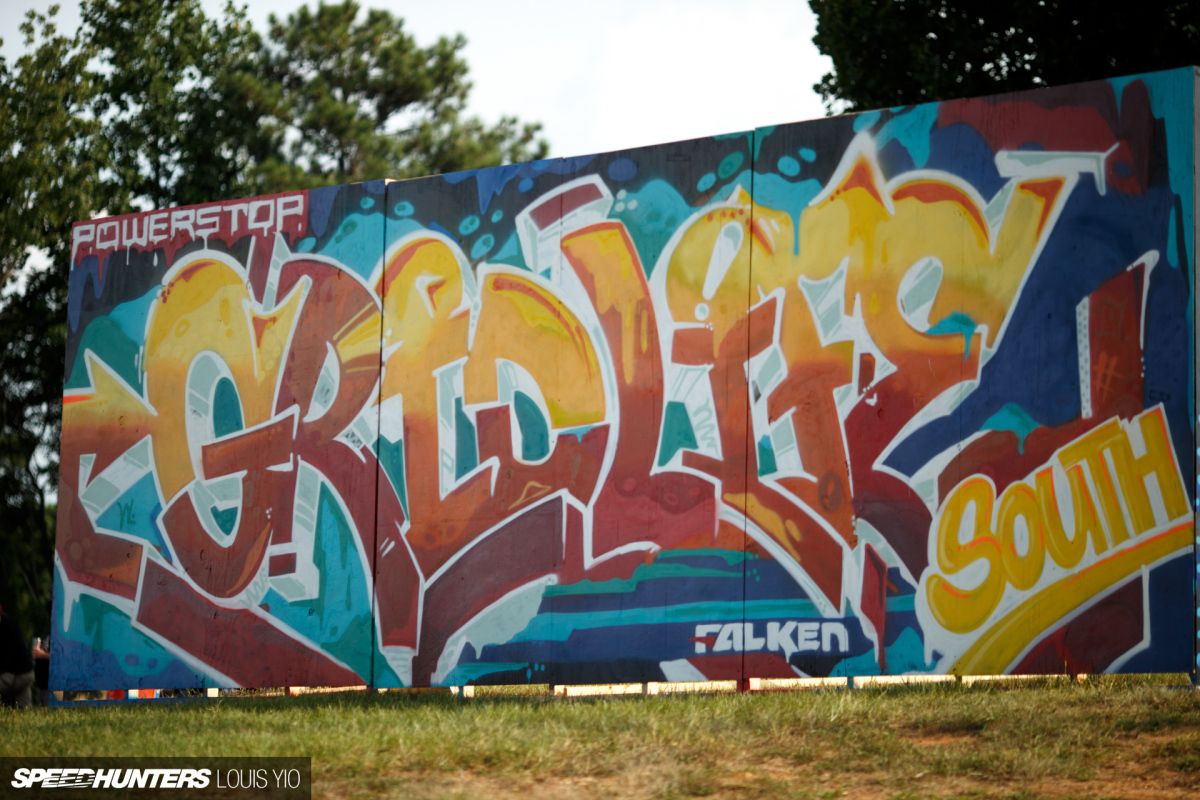 I sat and watched for a bit as a guy worked on creating this art piece. There were several other ones around the track as well.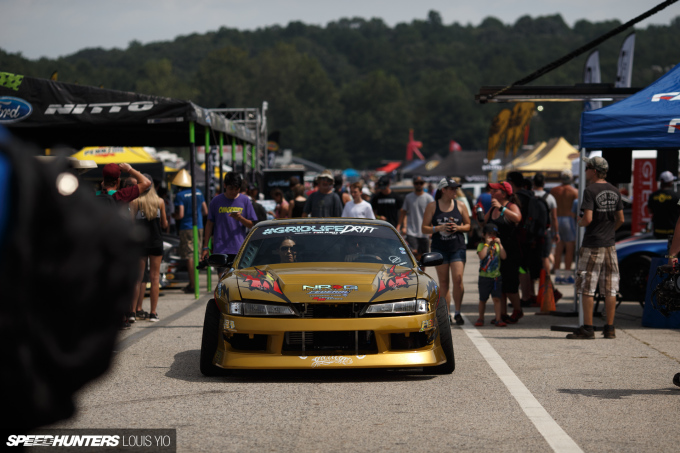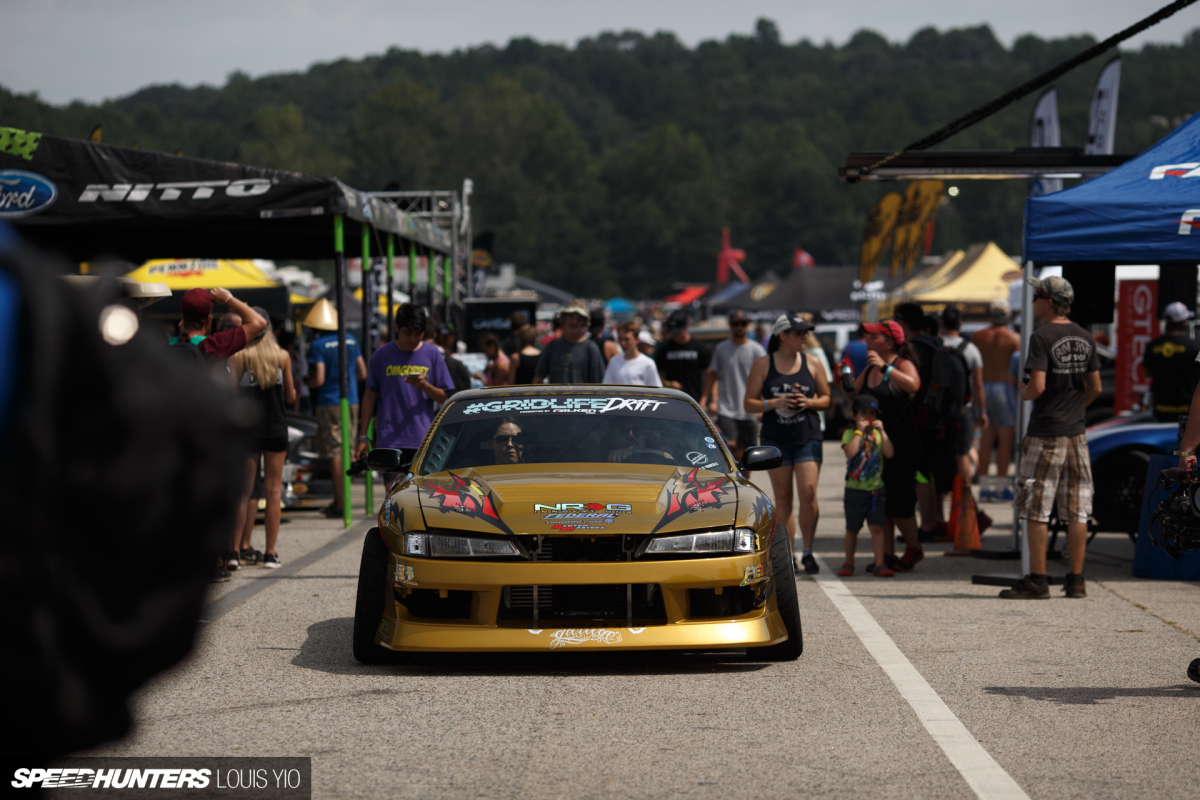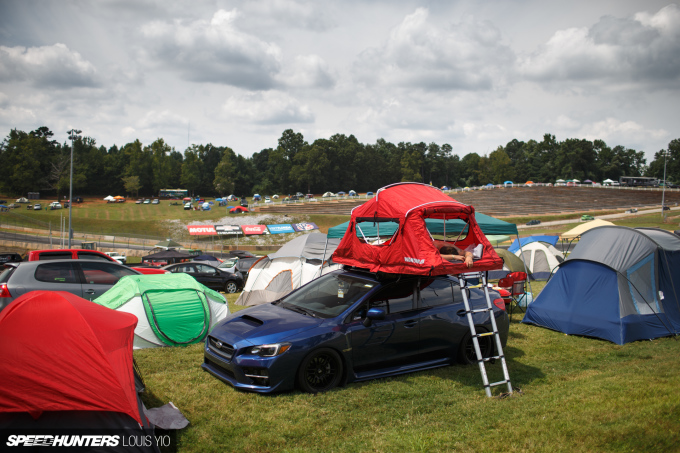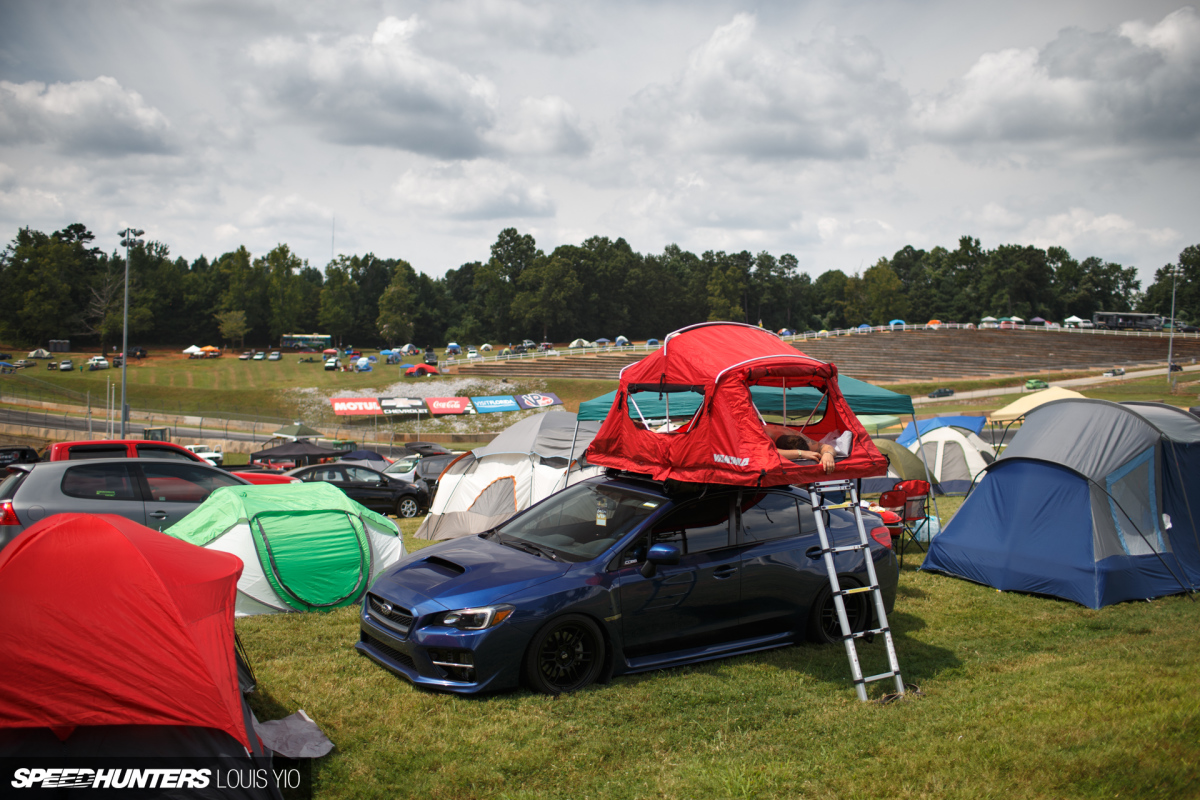 How's this for an awesome camping setup! I'm used to seeing these tents on top of Land Cruisers and Tacomas, but this WRX is a first.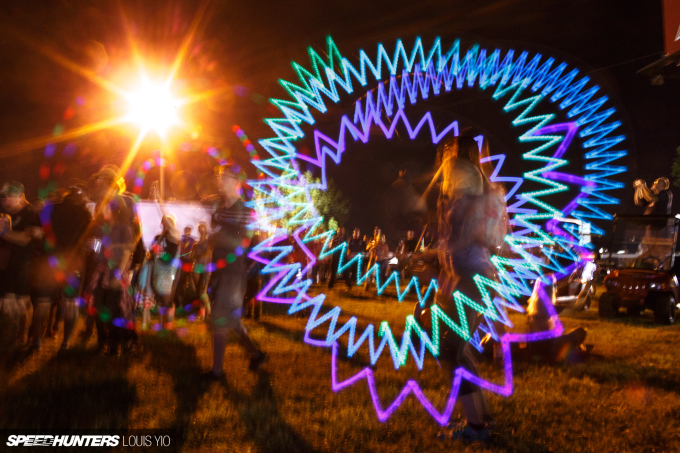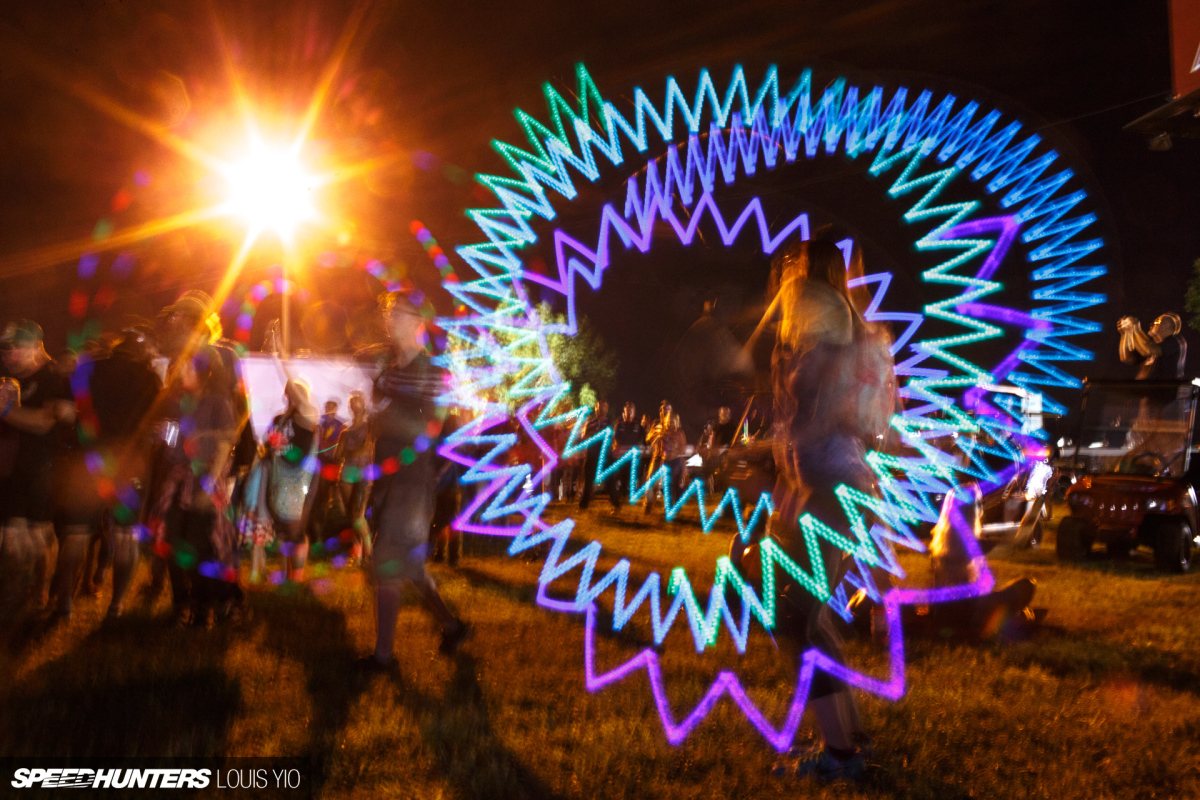 As night fell, things got a bit weird, but in a good way.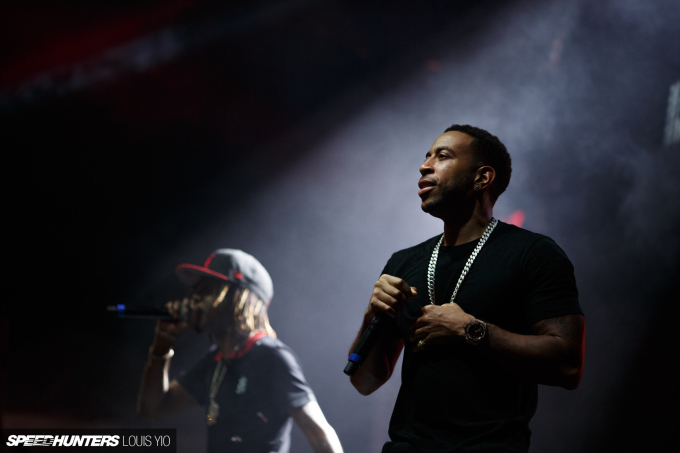 Ludacris hit the stage on Saturday night, but even with my media credentials it was impossibly hard to get shots of his performance. It was mainly due to the thousands of people trying to get as close to the rapper/actor as possible.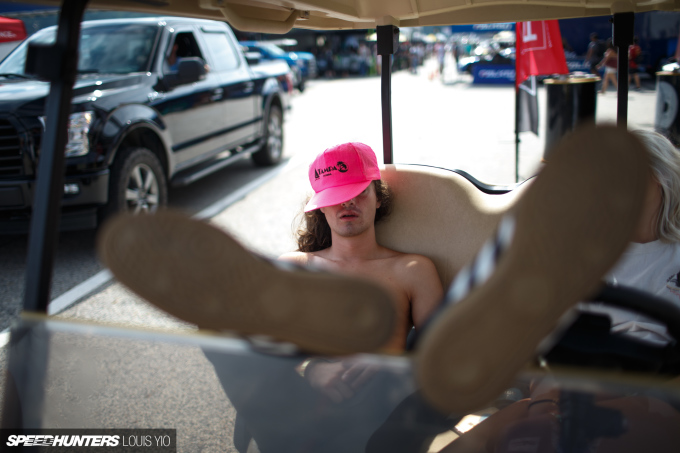 The morning after. Quiet please…
Part 2 of 'Guess that Car!" Again, the answer will be in the bottom.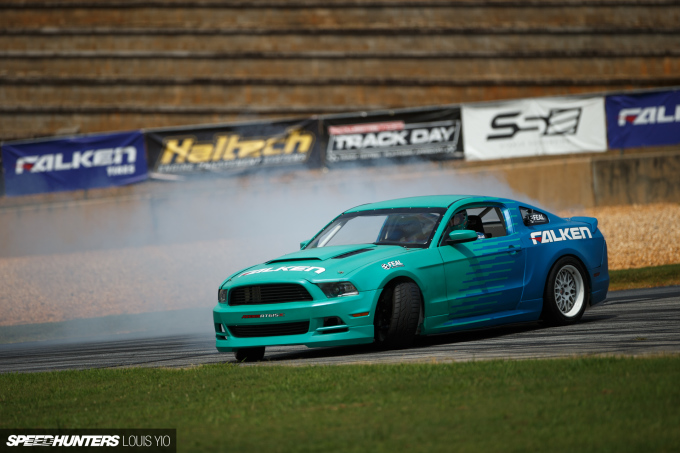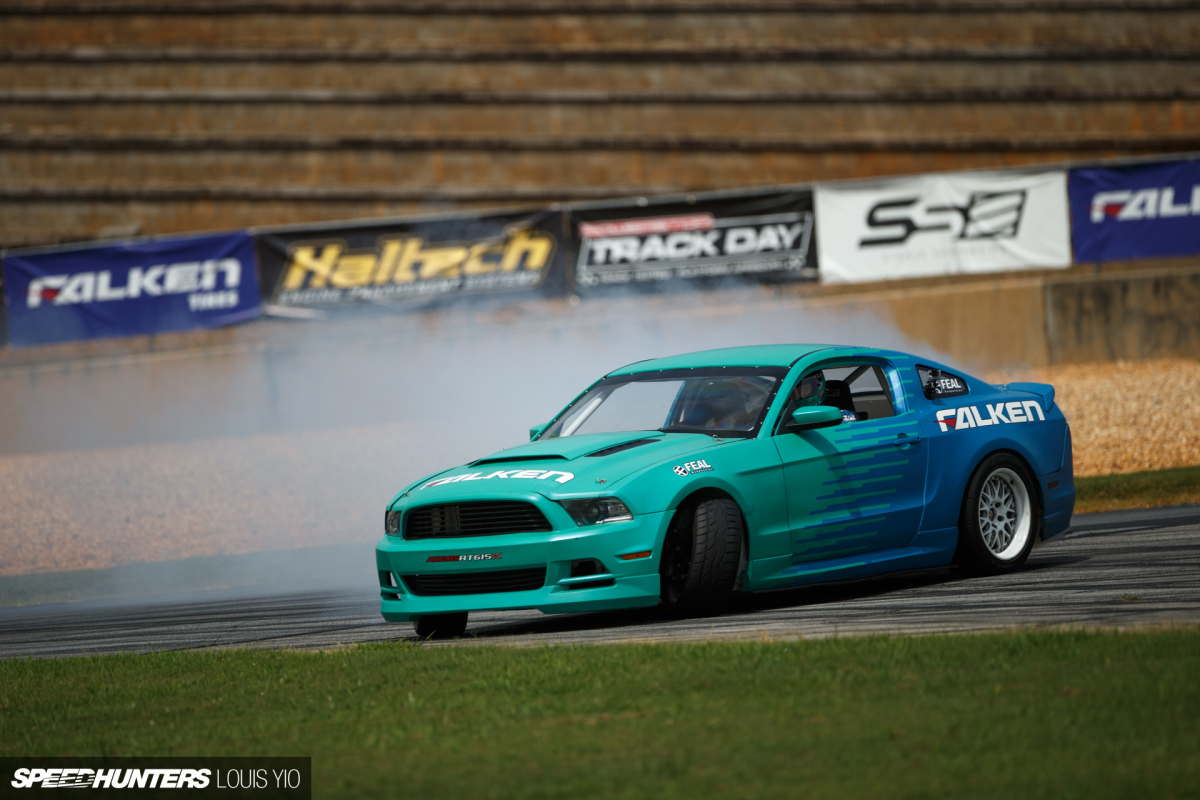 Talk about throwback! I really love JTP's old Falken Mustang, and can remember when he took it to a 2nd place finish in the 2011 Formula Drift championship, and also the crazy battles he had with Daigo Saigo the following year. It's great that Falken Tire brings out their old cars so people can go for rides with the team pros at the wheel.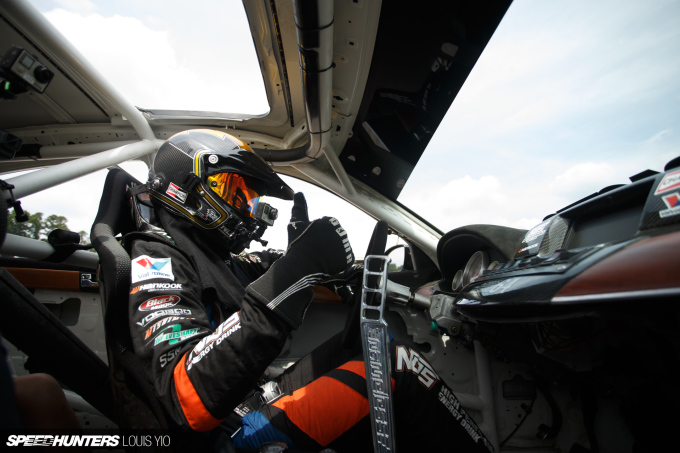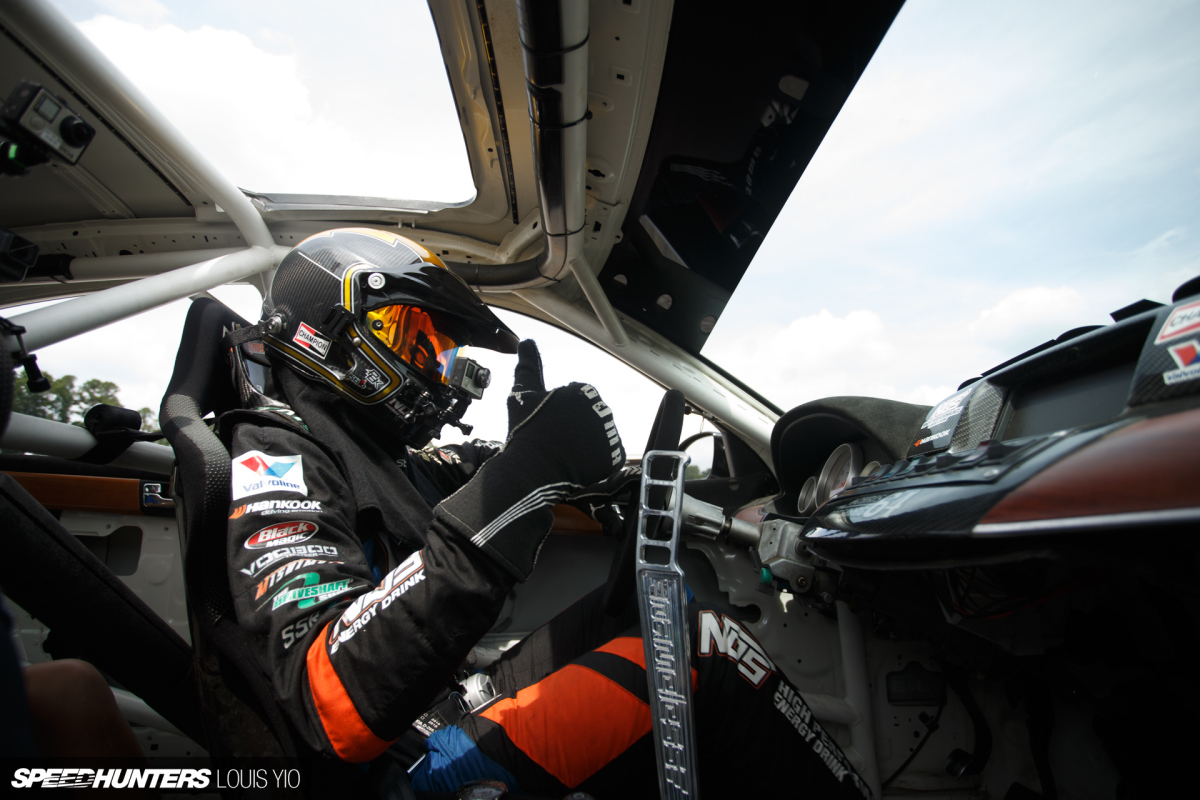 Speaking of drift cars, one car I'd always wanted to ride shotgun in is Chris Forsberg's 600hp Infiniti M35 four-seater drift car, dubbed La Flama Blanca. Now wrapped black, it's La Flama Negra.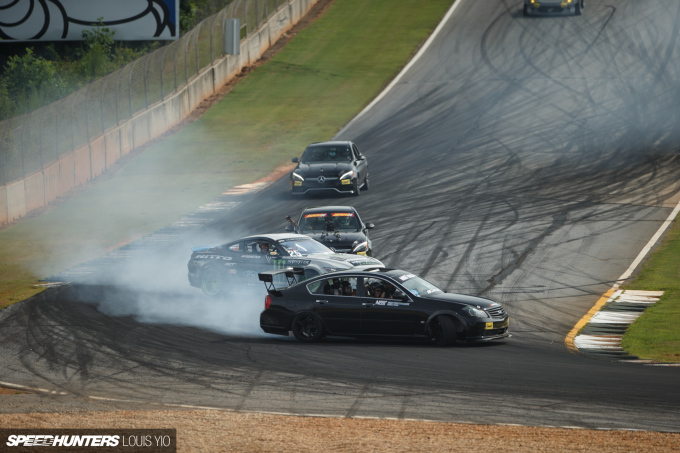 Chris was flicking this thing and manji-ing it all over the place. Fun was had.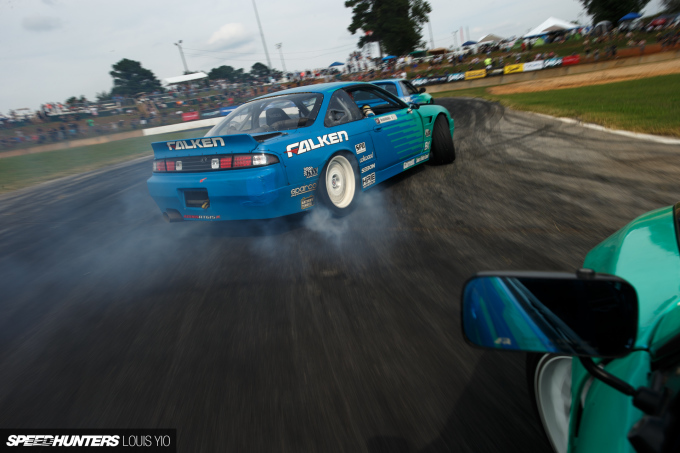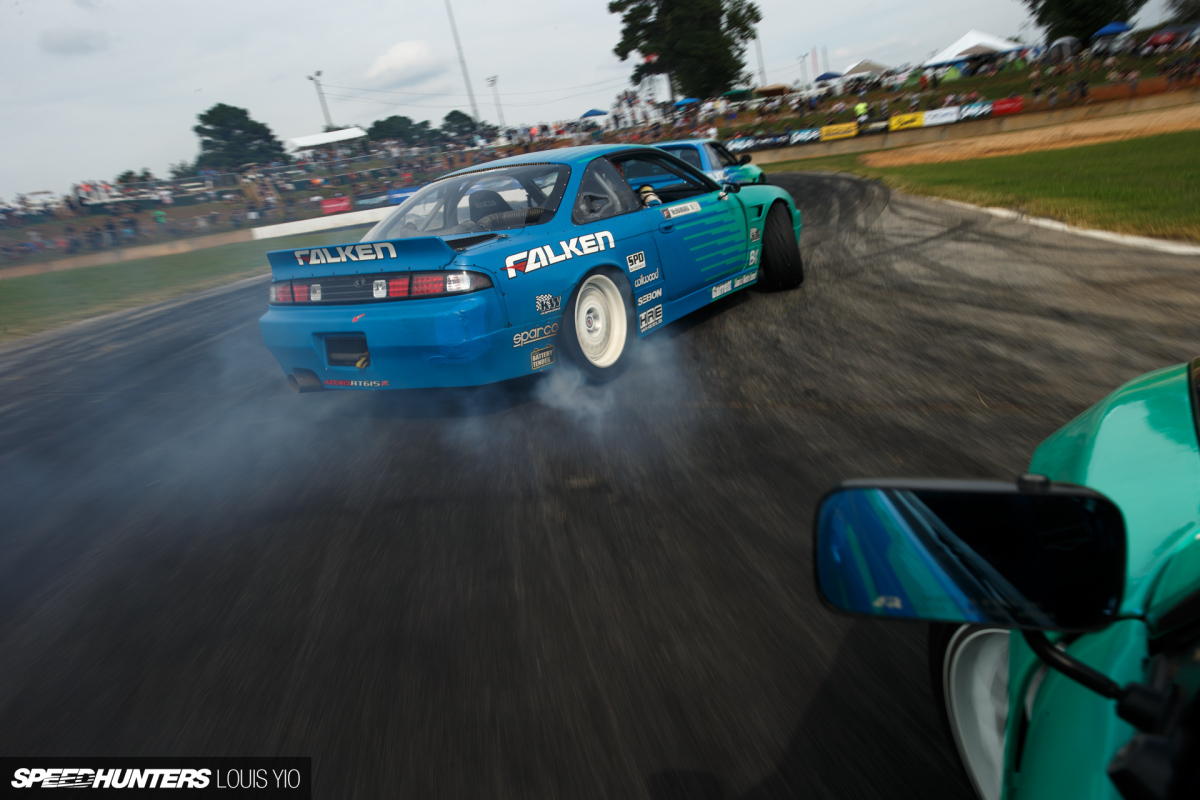 Another car I was able to ride in was Falken's S15, which has seen its fair share of competition. Odi Bakchis was doing the driving when I got this chase shot of Darren McNamara's old S14.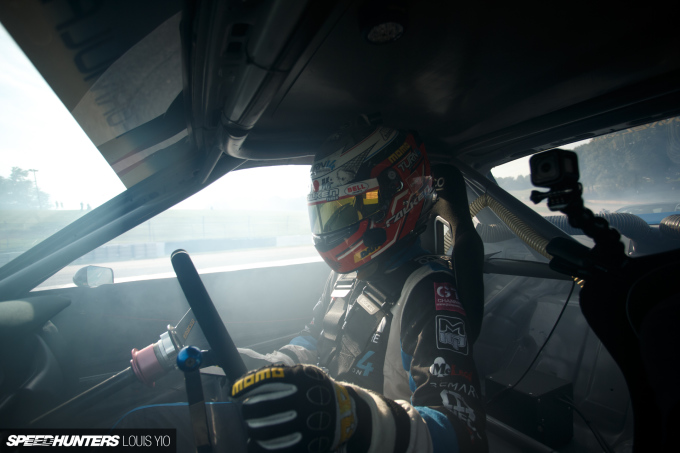 Dai offered me a ride in the Falken S14 while his mechanics were making adjustments to his S13, and it was crazy. I got an intense massage while sliding around at 80mph.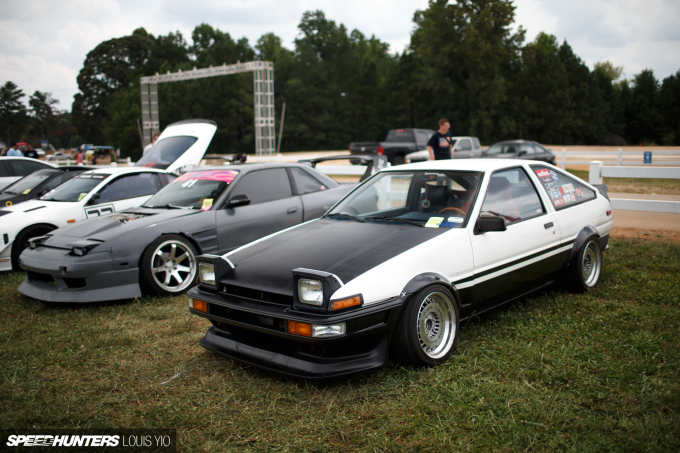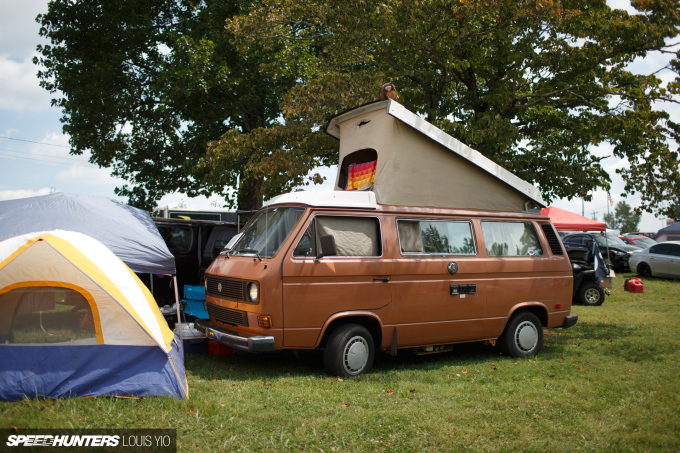 Being the final day of the event, Sunday is usually more relaxed as people start packing up to make their way back home. I used part of the morning to walk around the campsites and look for cool cars that popped up, and was definitely not disappointed. On top of the WRX camper, I saw everything from an '80s Toyota squad, to a zombie S550, to a nice VW Transporter.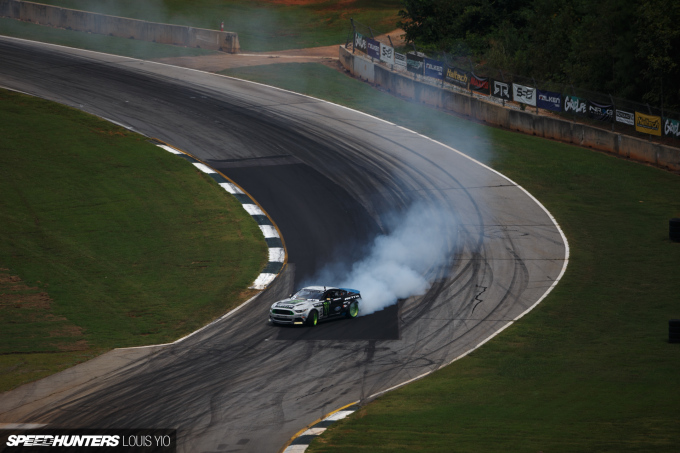 During Friday and Saturday at Gridlife the drifters are only allowed to hoon around Turns 10 and 11, but on Sunday the entire track is opened up for them.
I planted myself at the Esses to watch the action unfold.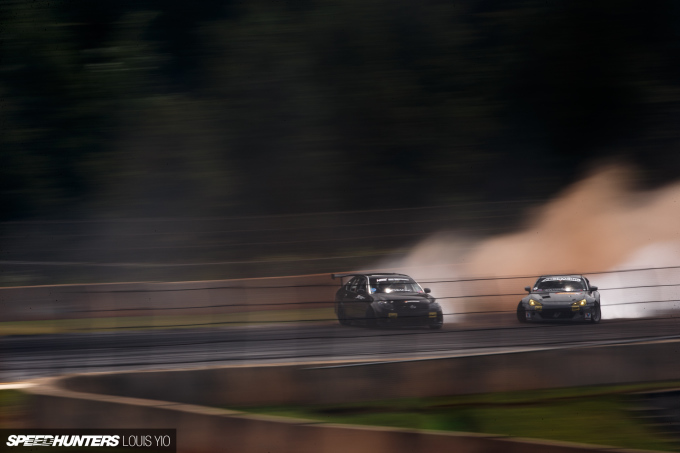 With the full track open, the guys enter Turn 10 at a much higher speed than they usually do. The usual initiating speed during FD competition is just under 100mph, but Gridlife on Sunday saw many hitting 120mph, and some even going faster.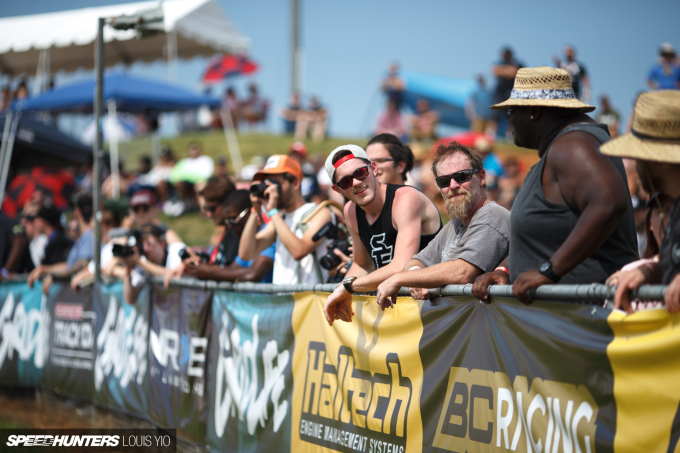 Being such a big event at a large facility there was a lot of stuff that I just didn't get the chance to document at Gridlife South this year. On the flip side though, it just means that I'll need to head back again next year to experience it all over again and see what else I can uncover. I'm definitely OK with that.
Louis Yio
louis@speedhunters.com
Instagram: lusciousy
Additional Photos by Larry Chen
Instagram: larry_chen_foto
larry@speedhunters.com
Cutting Room Floor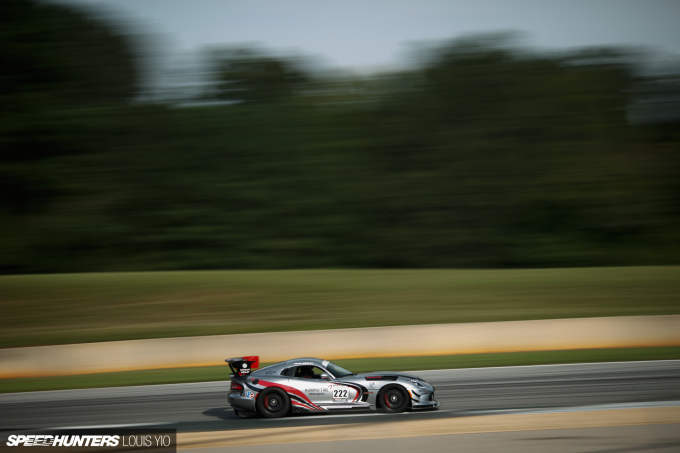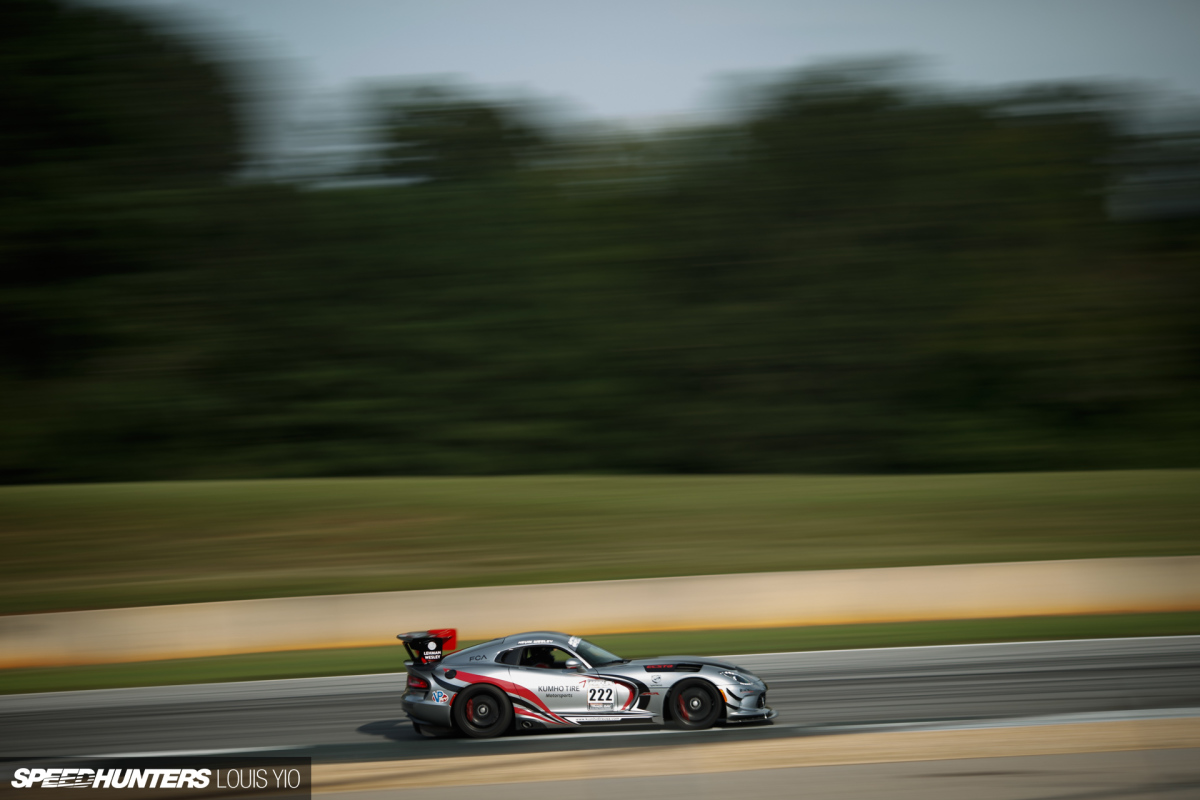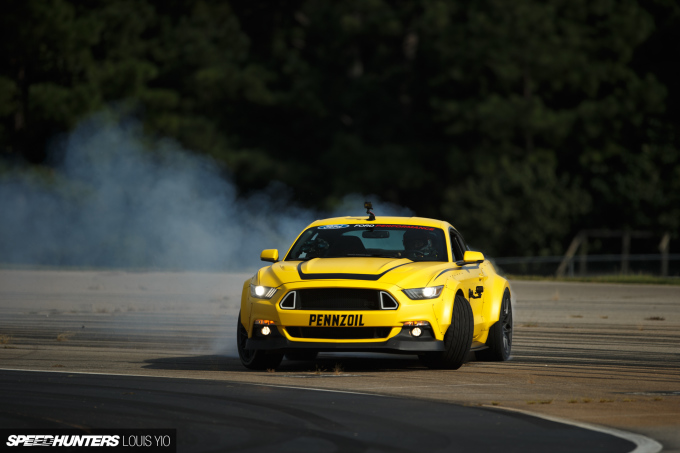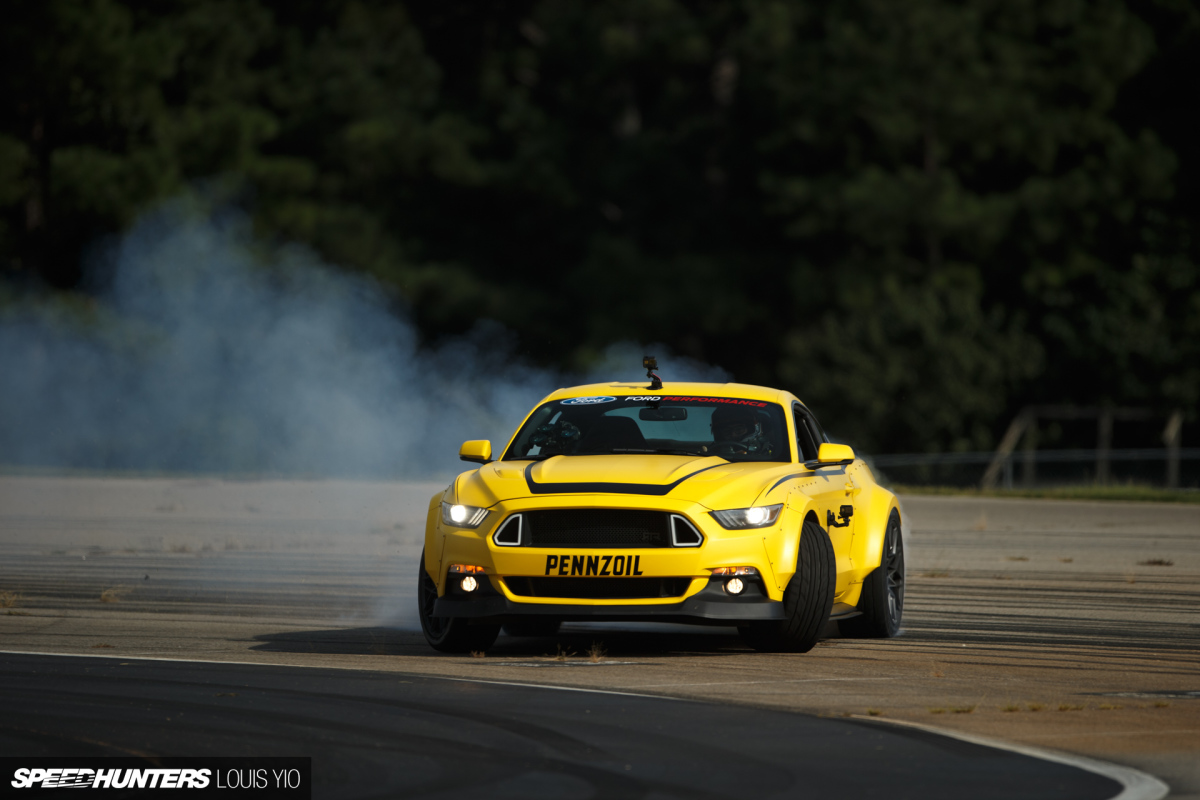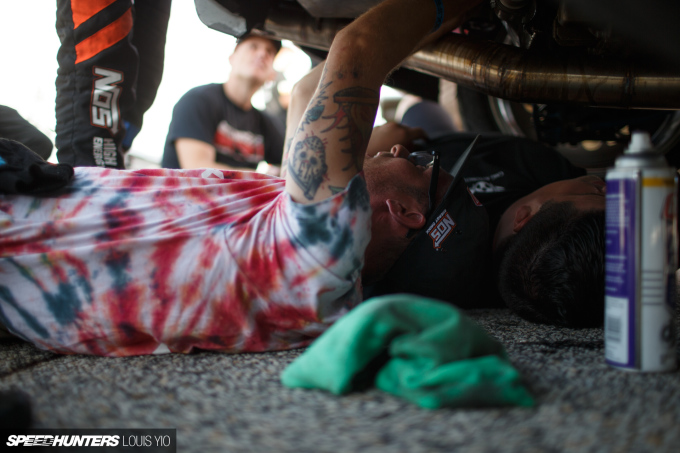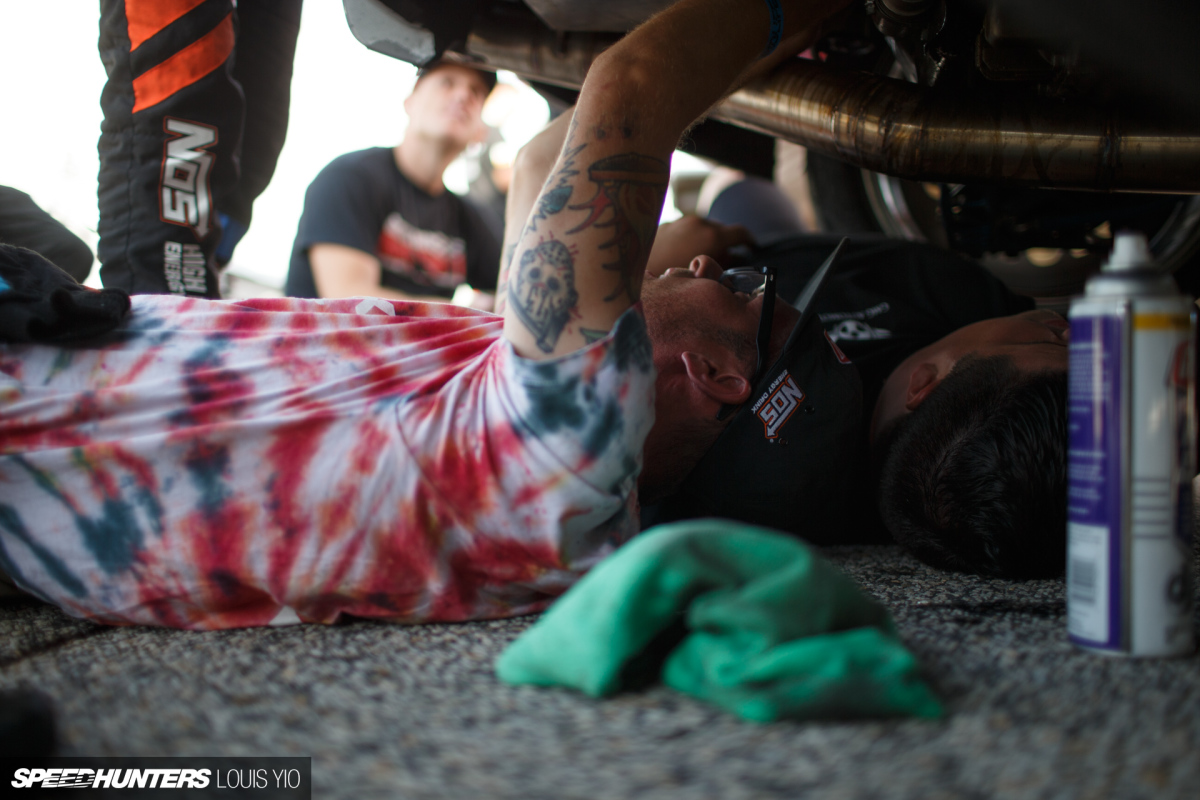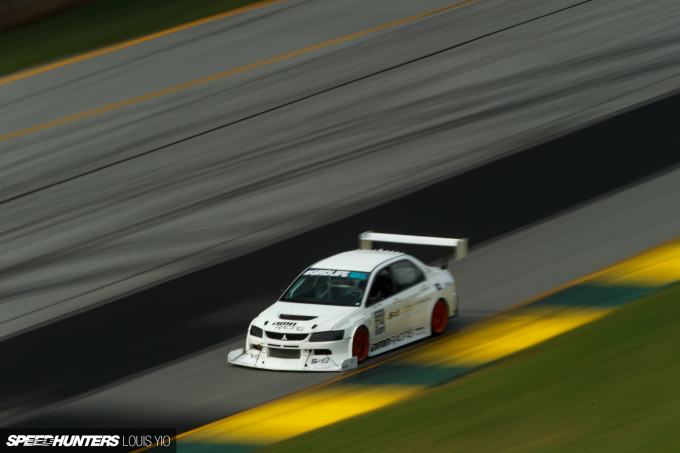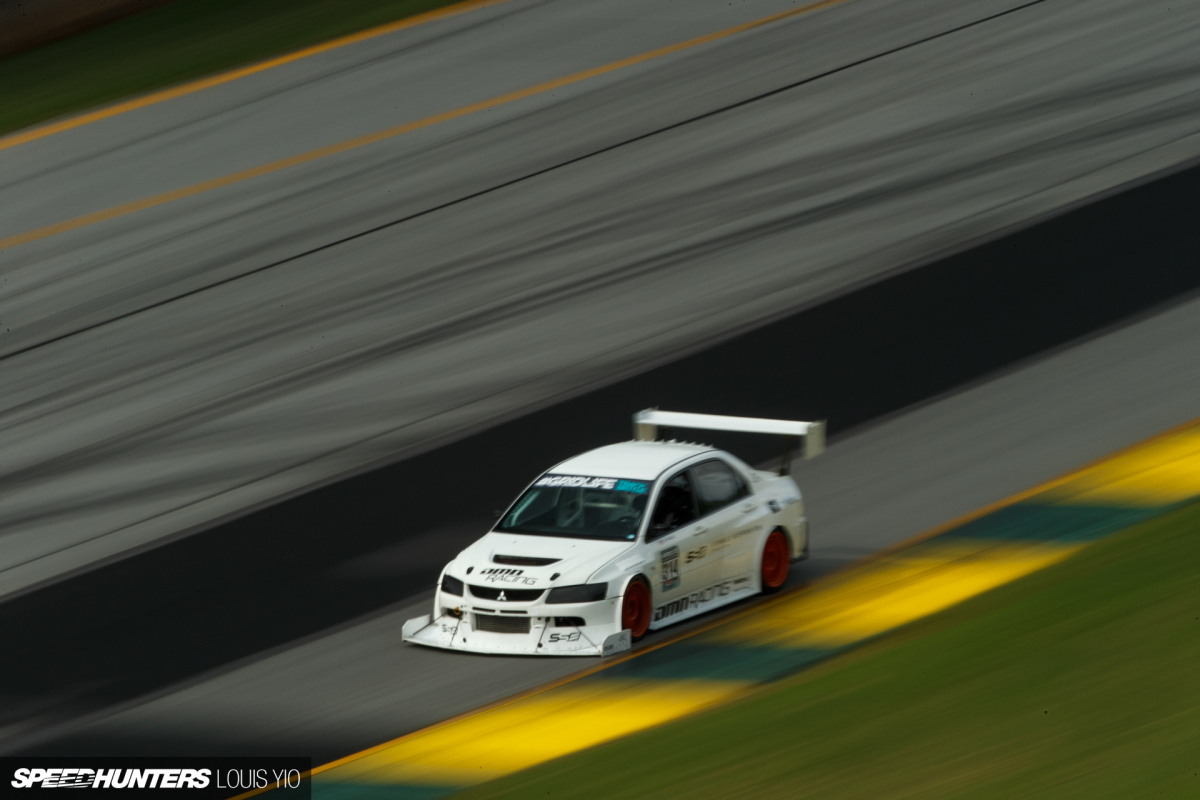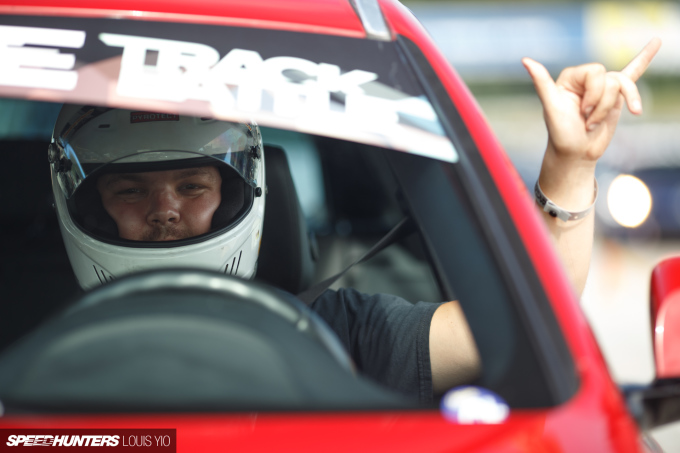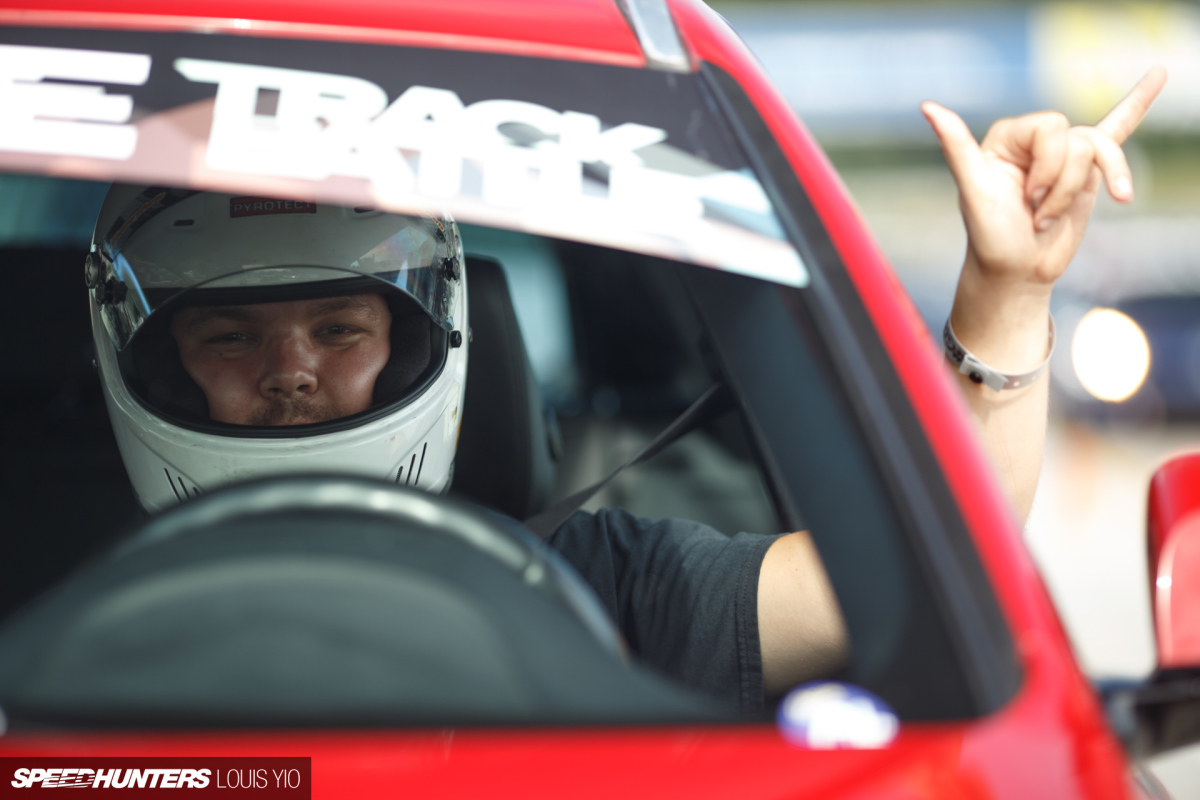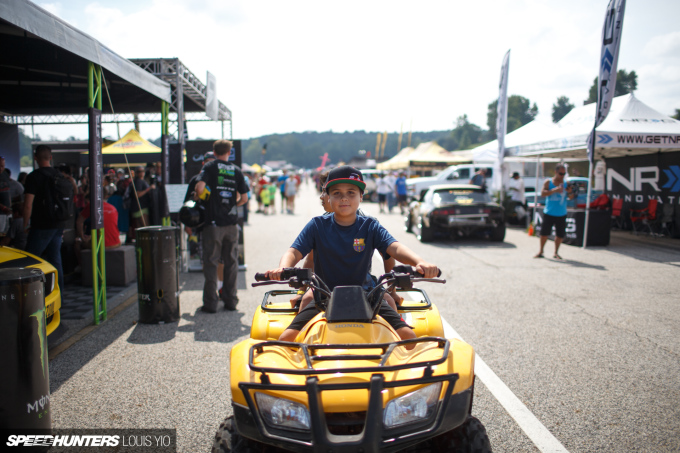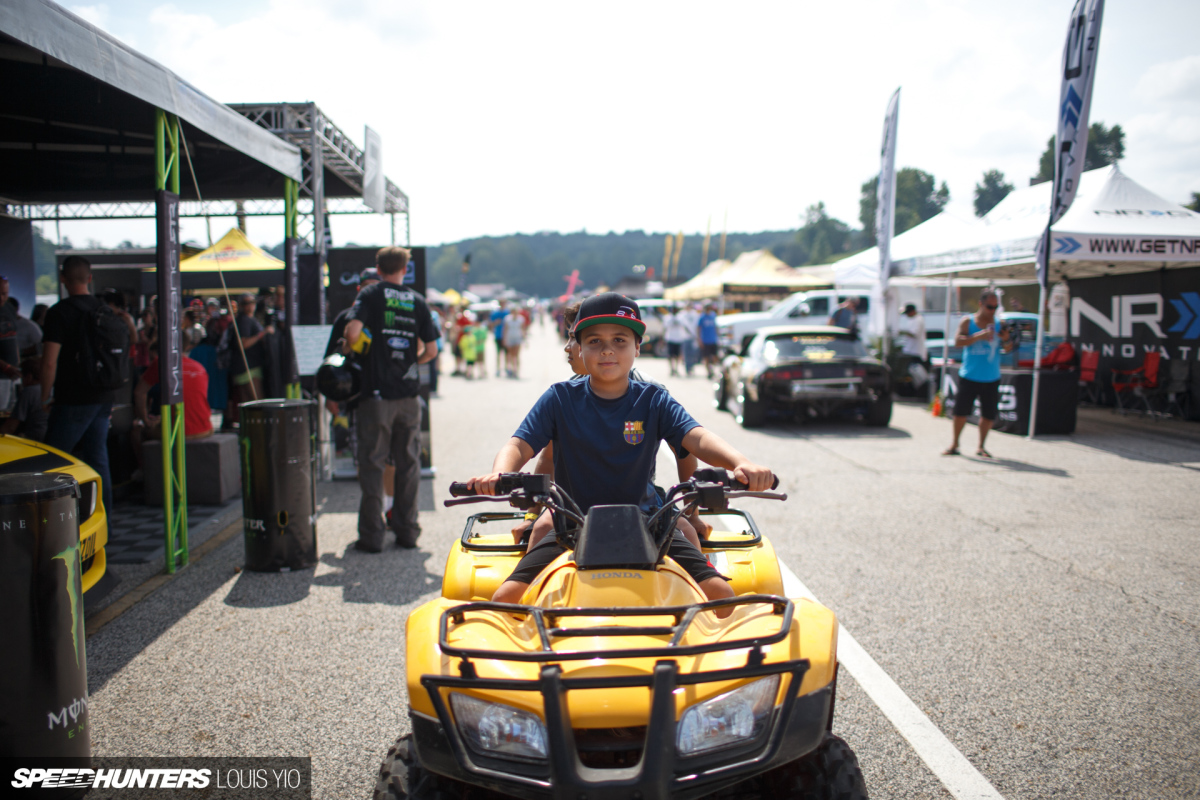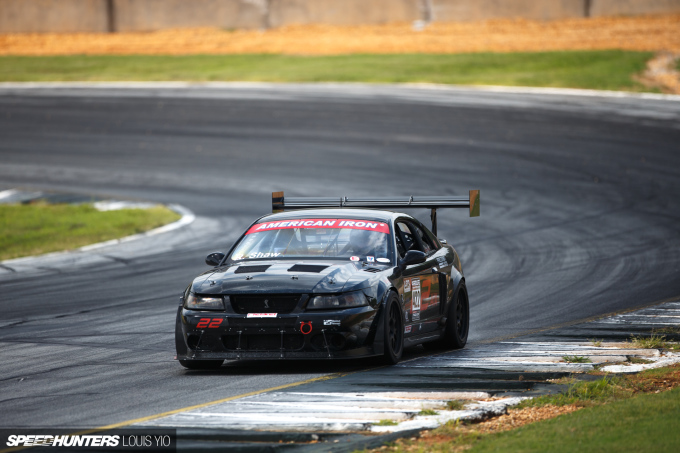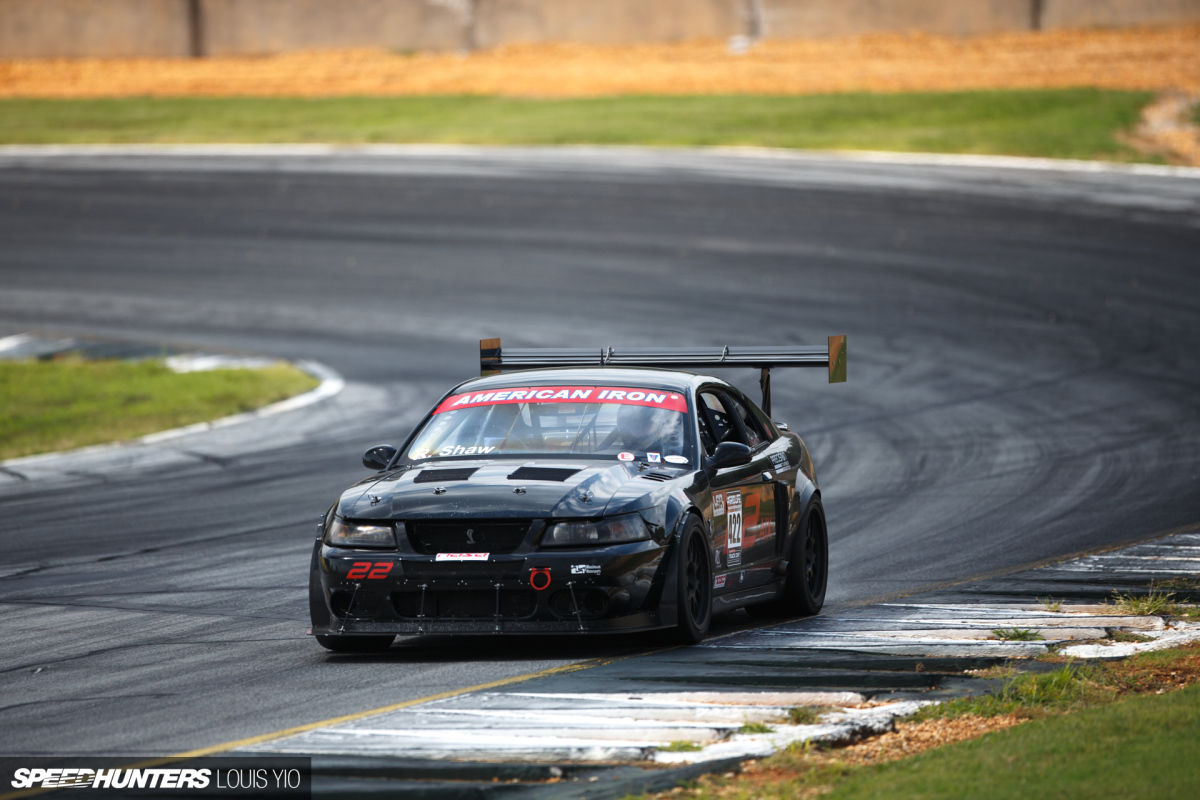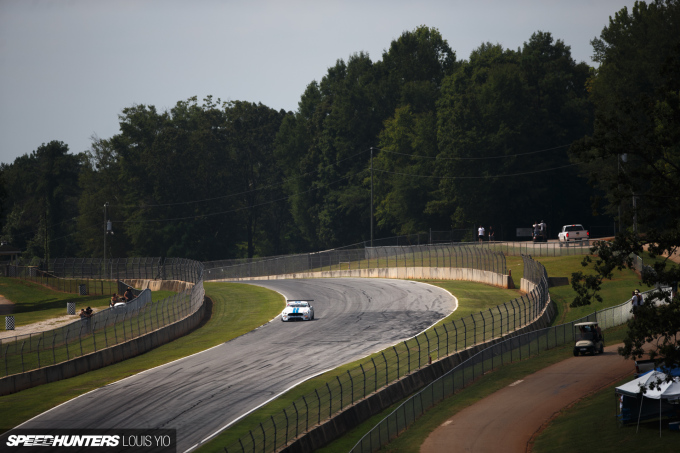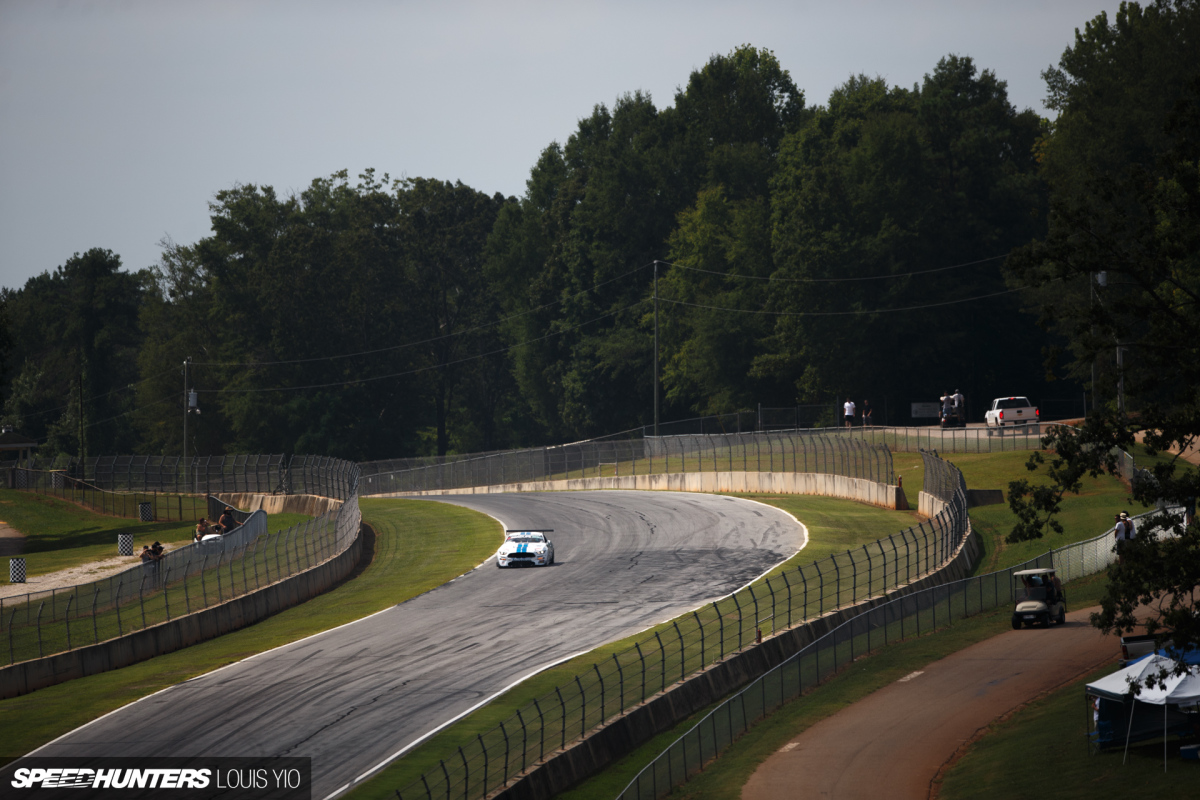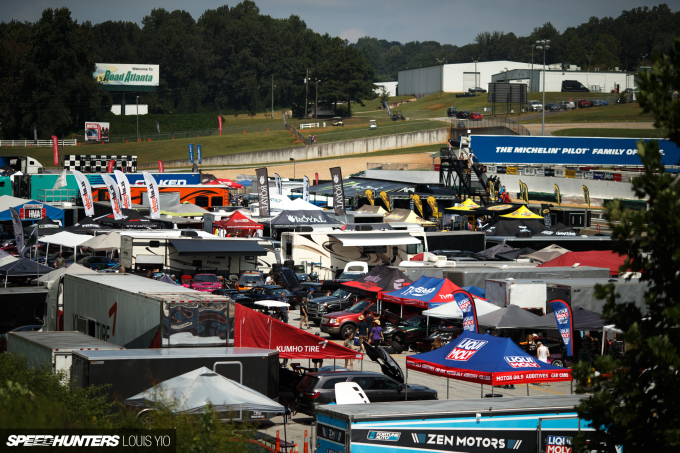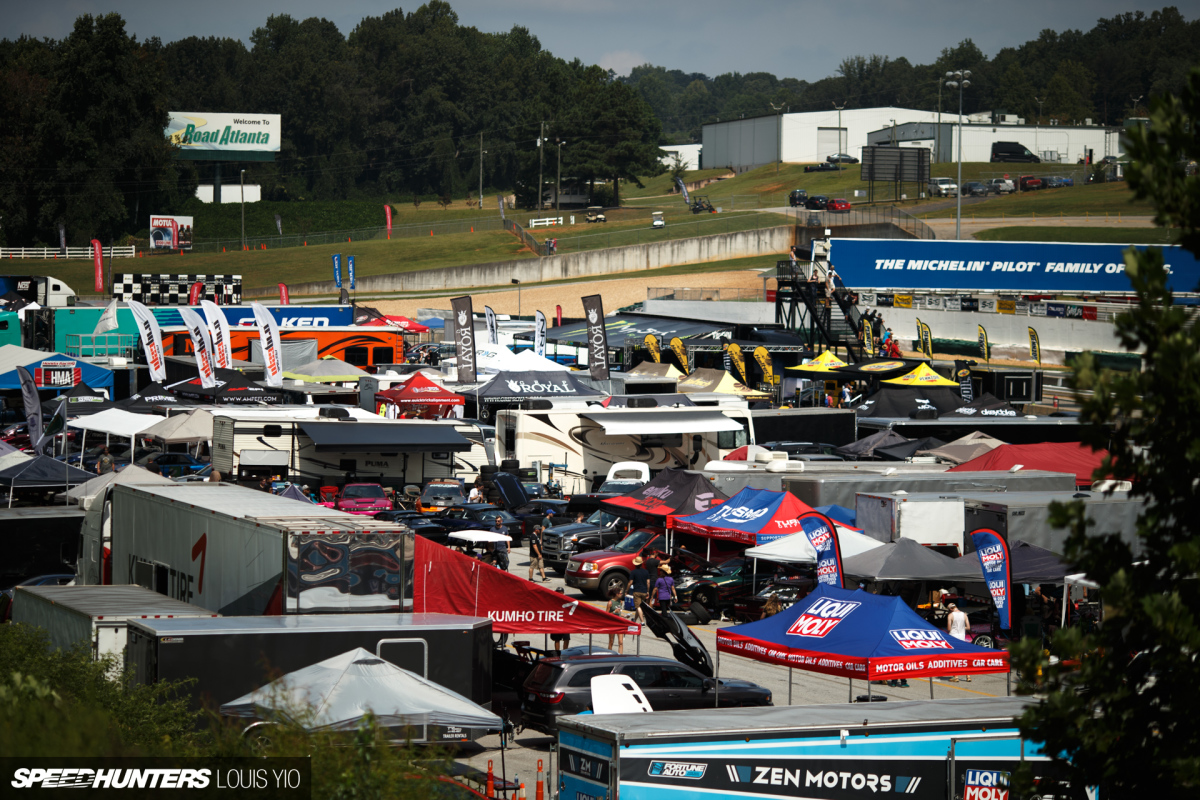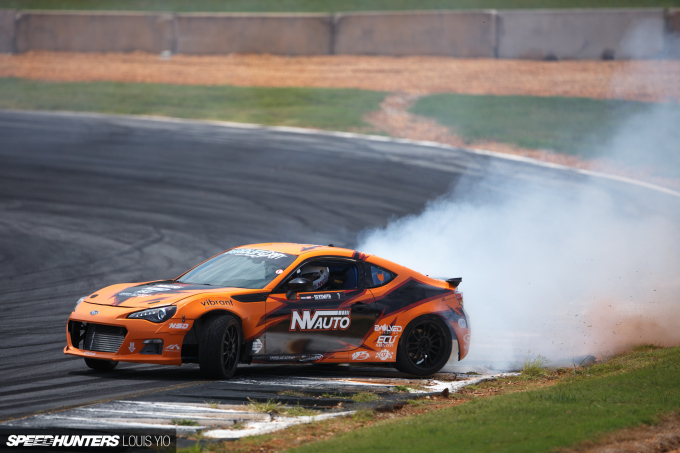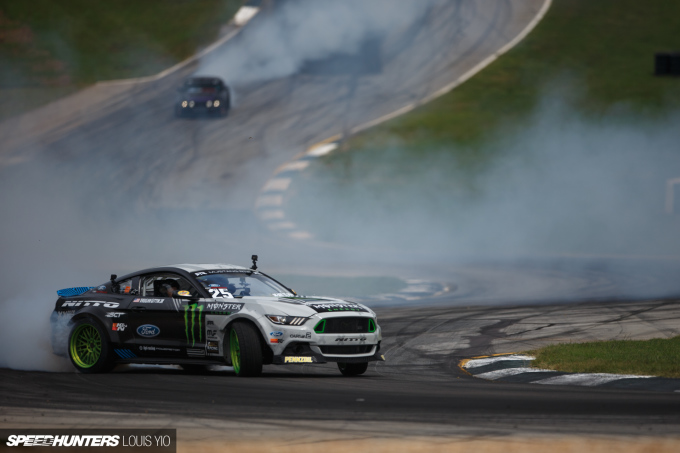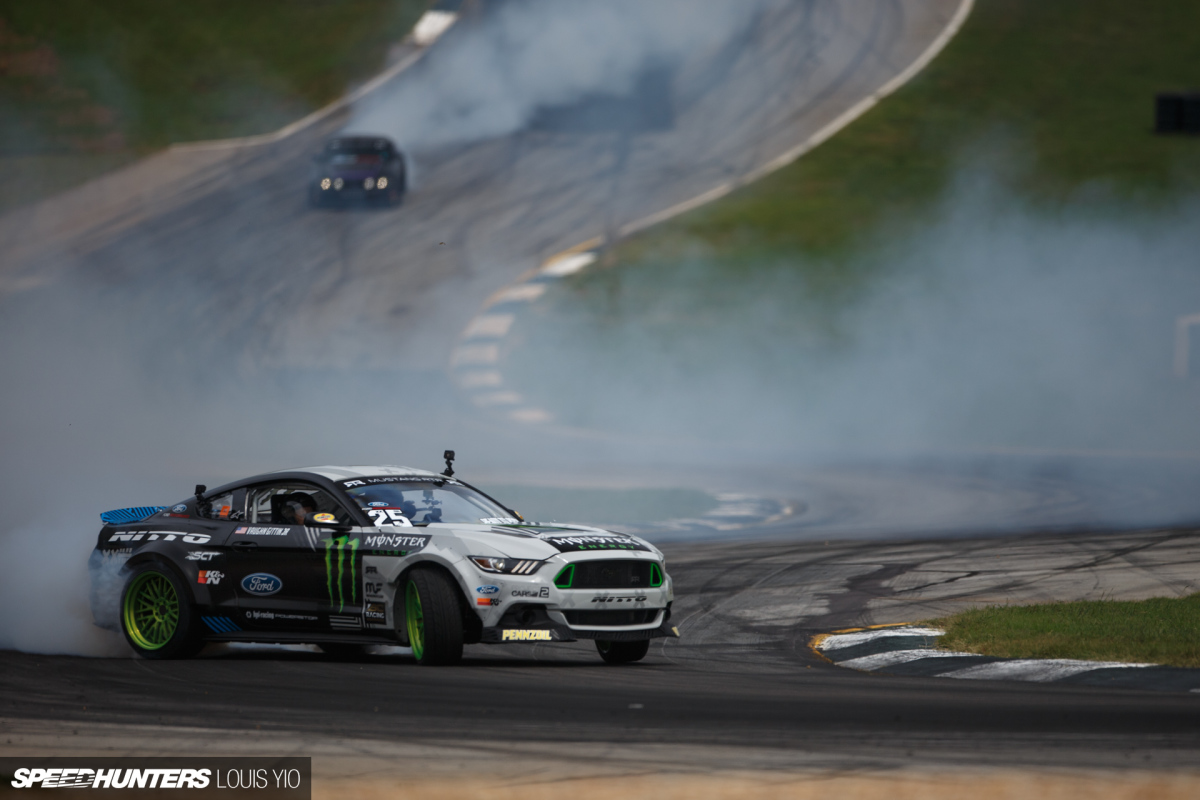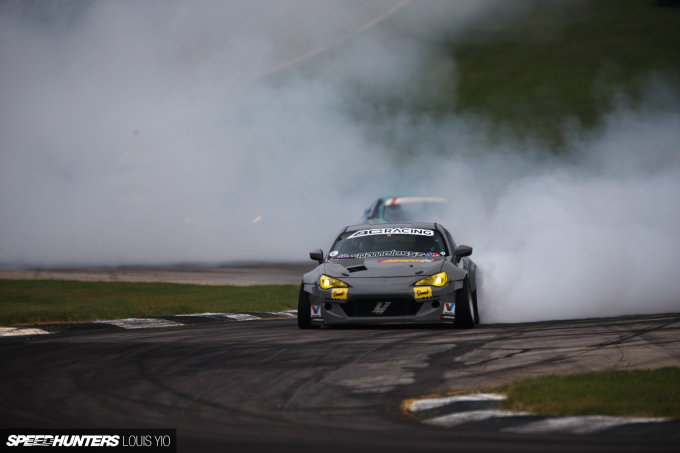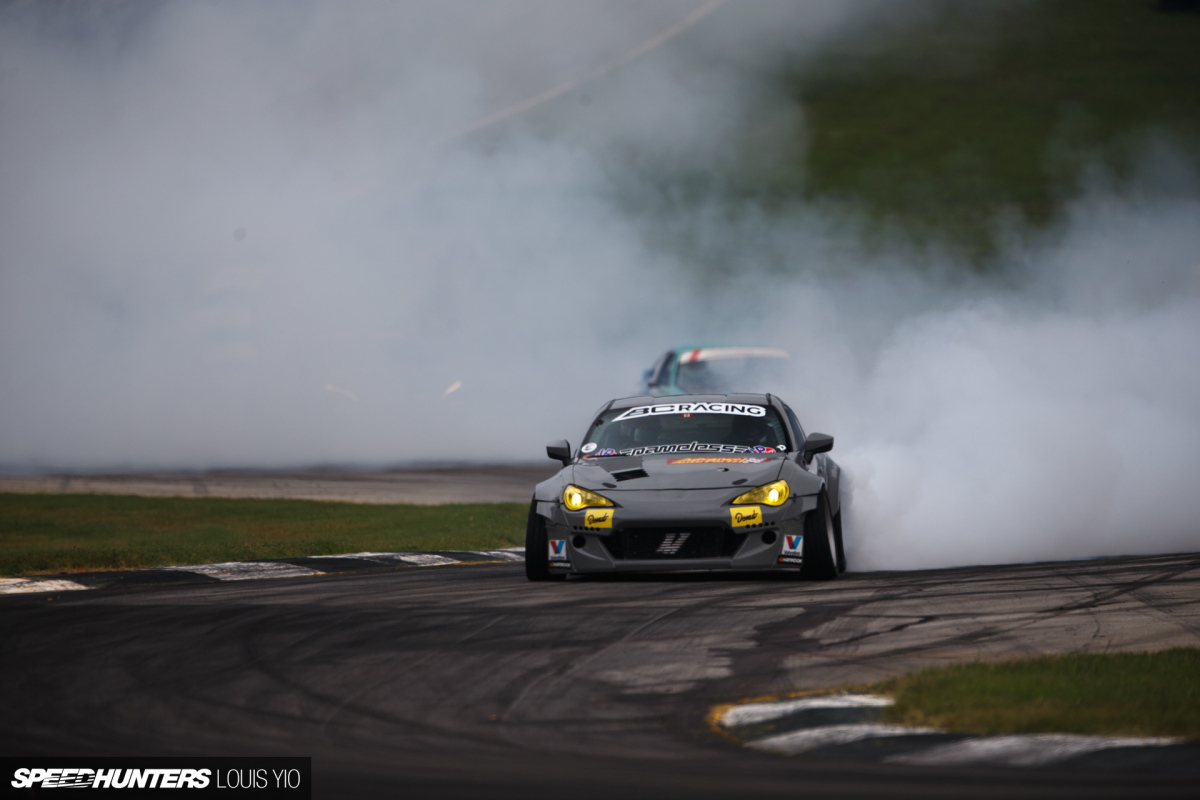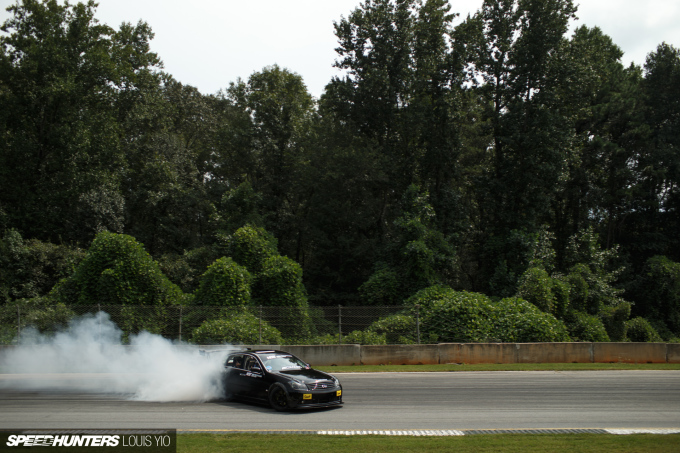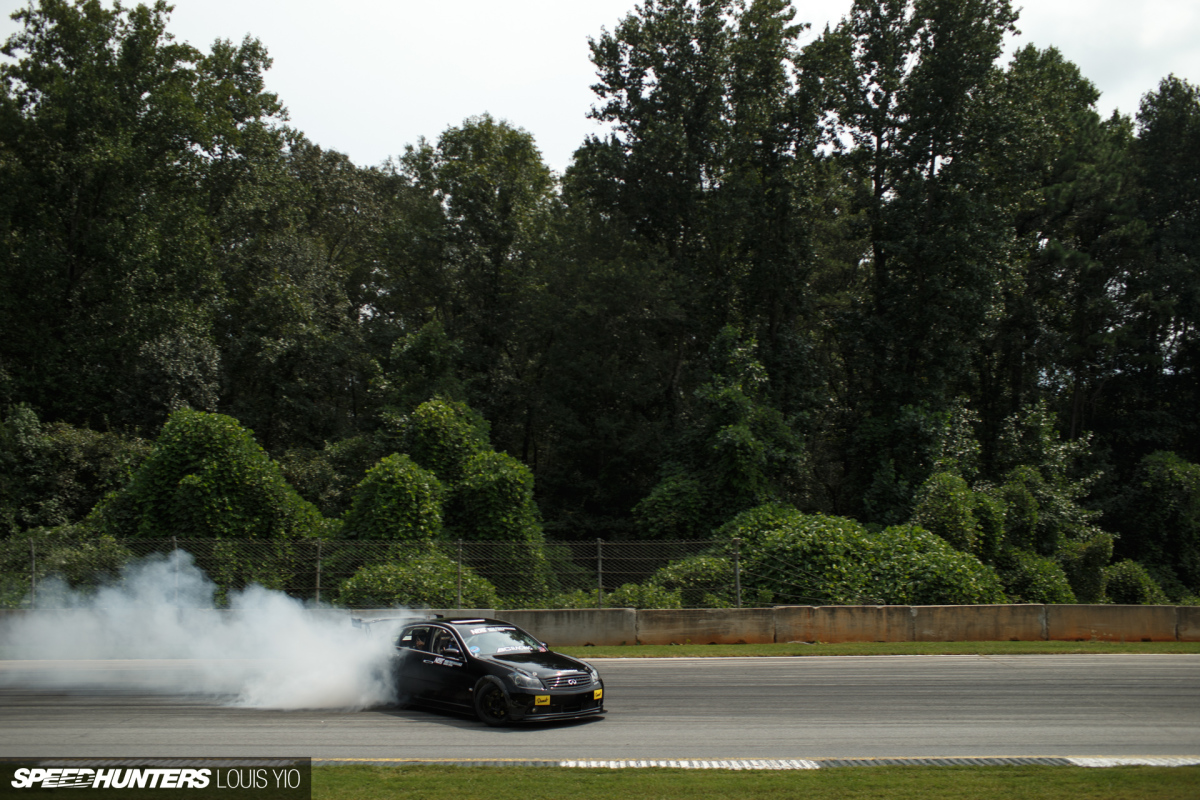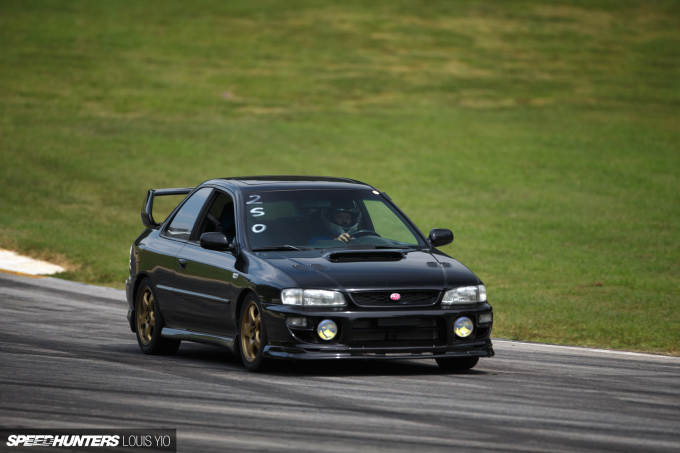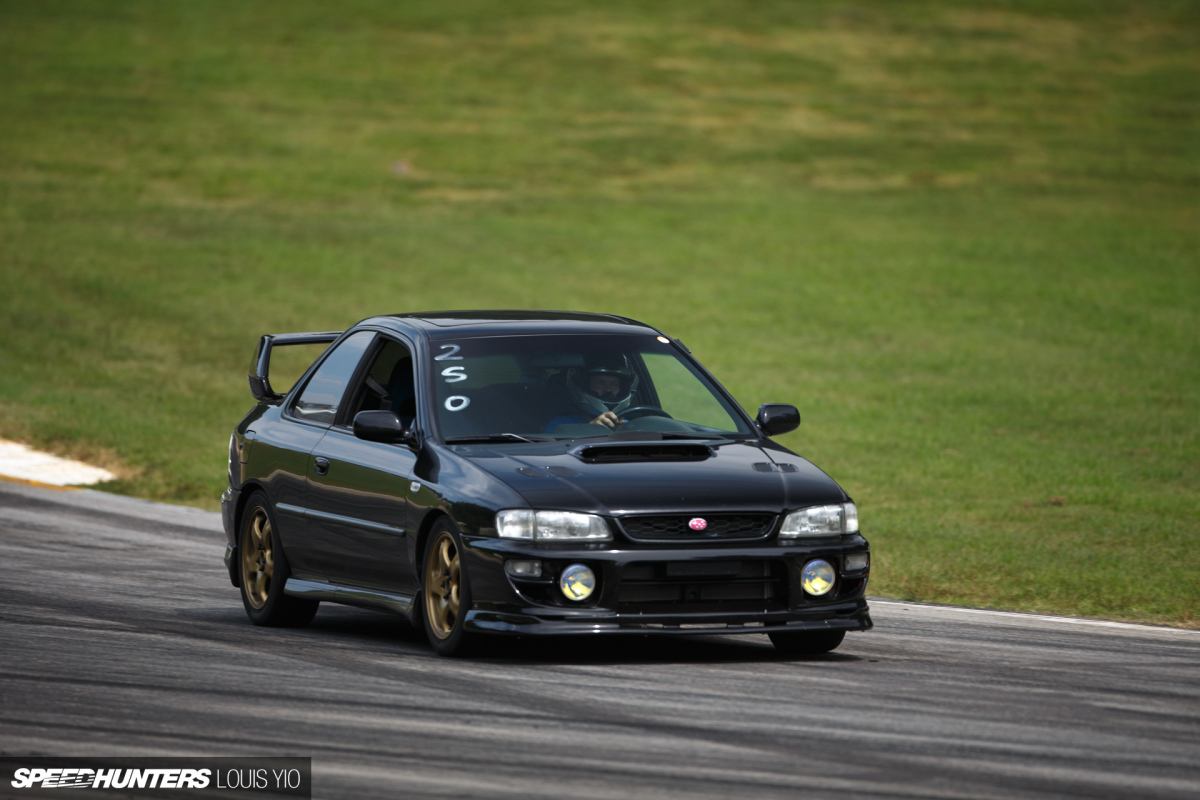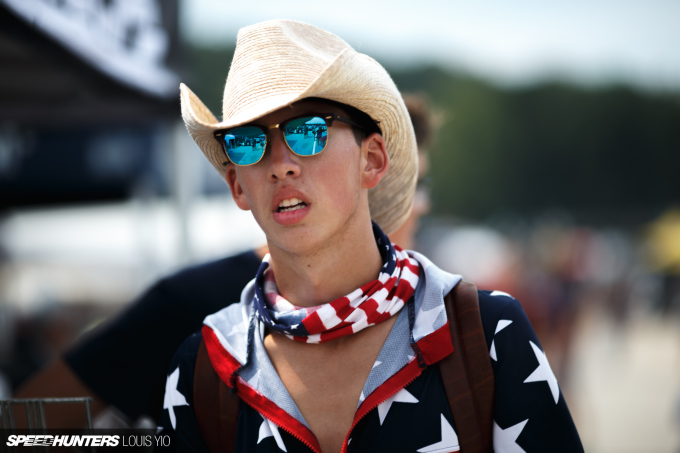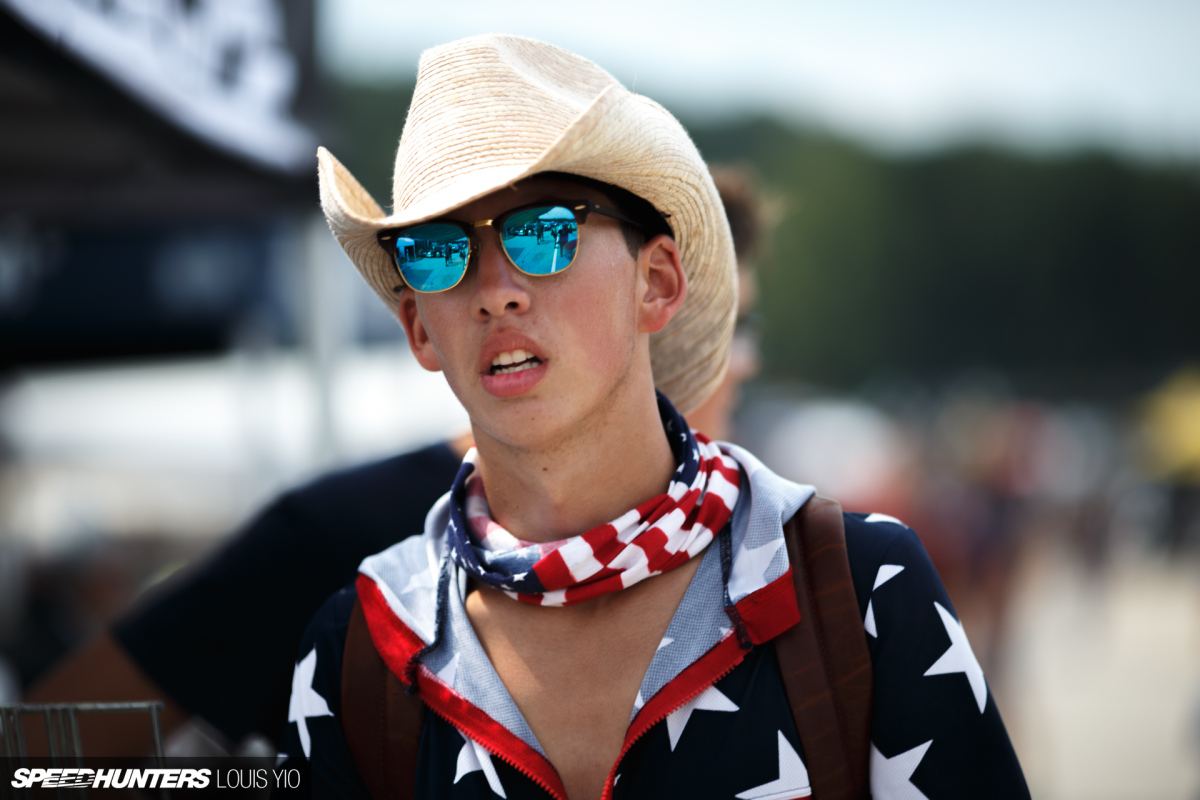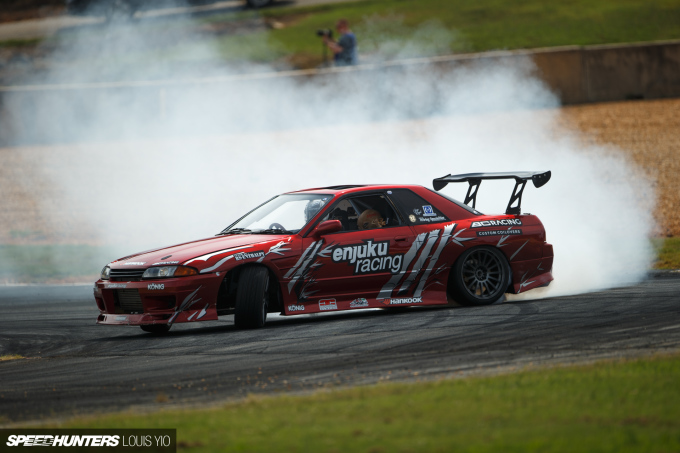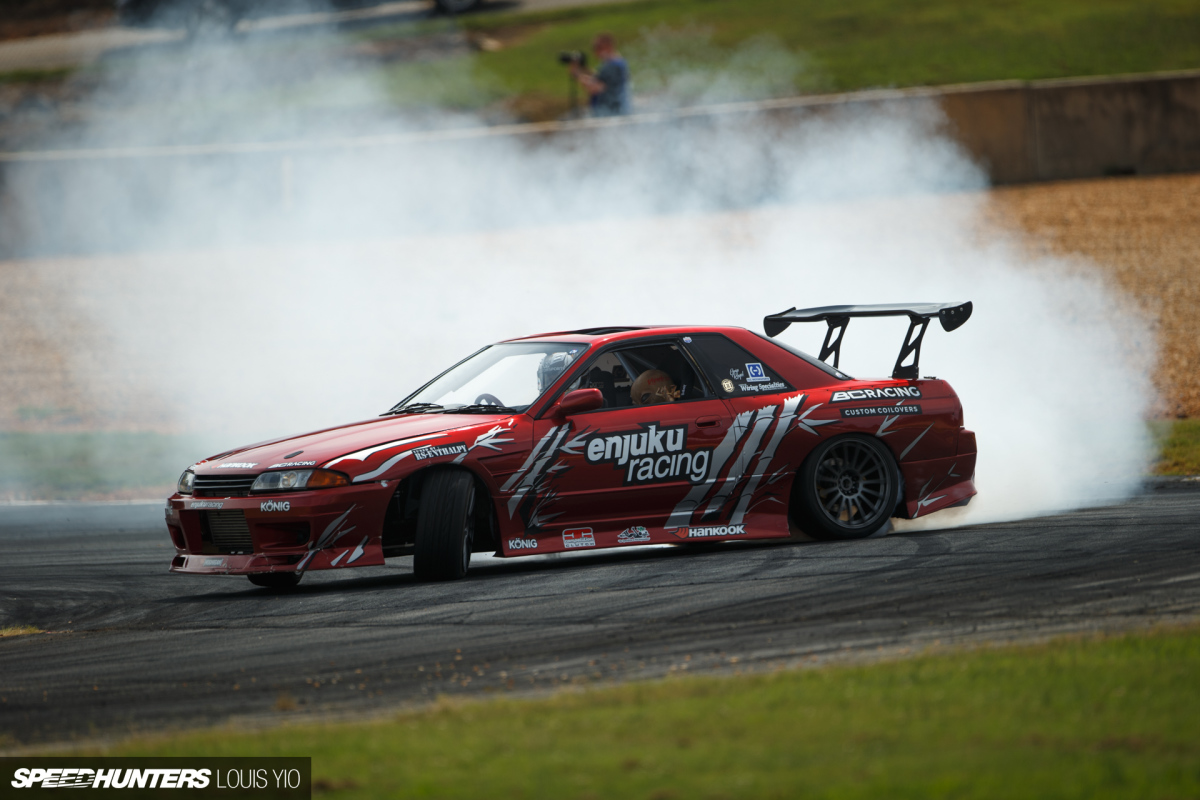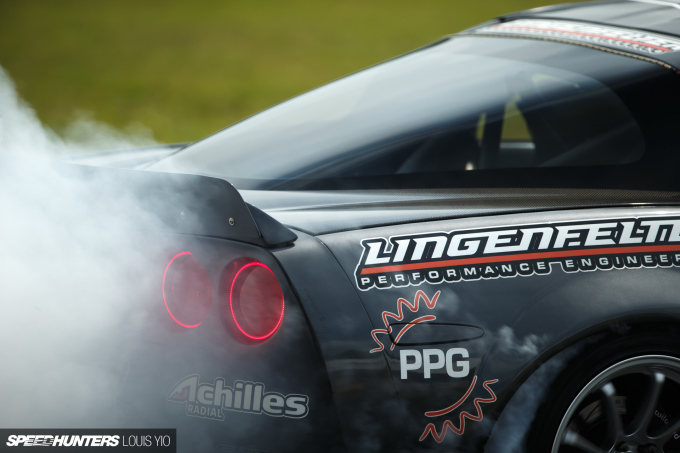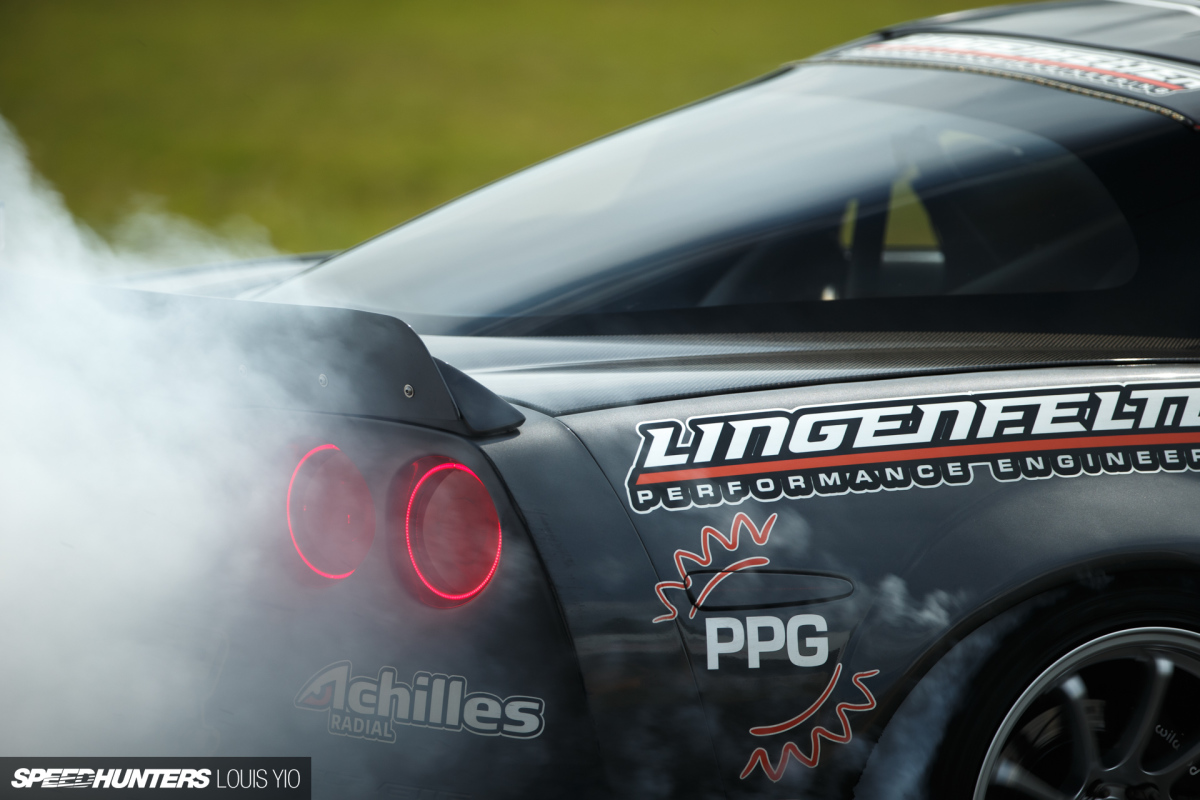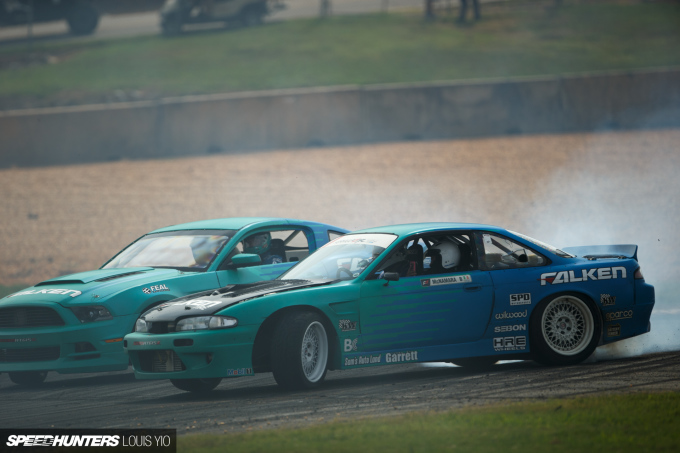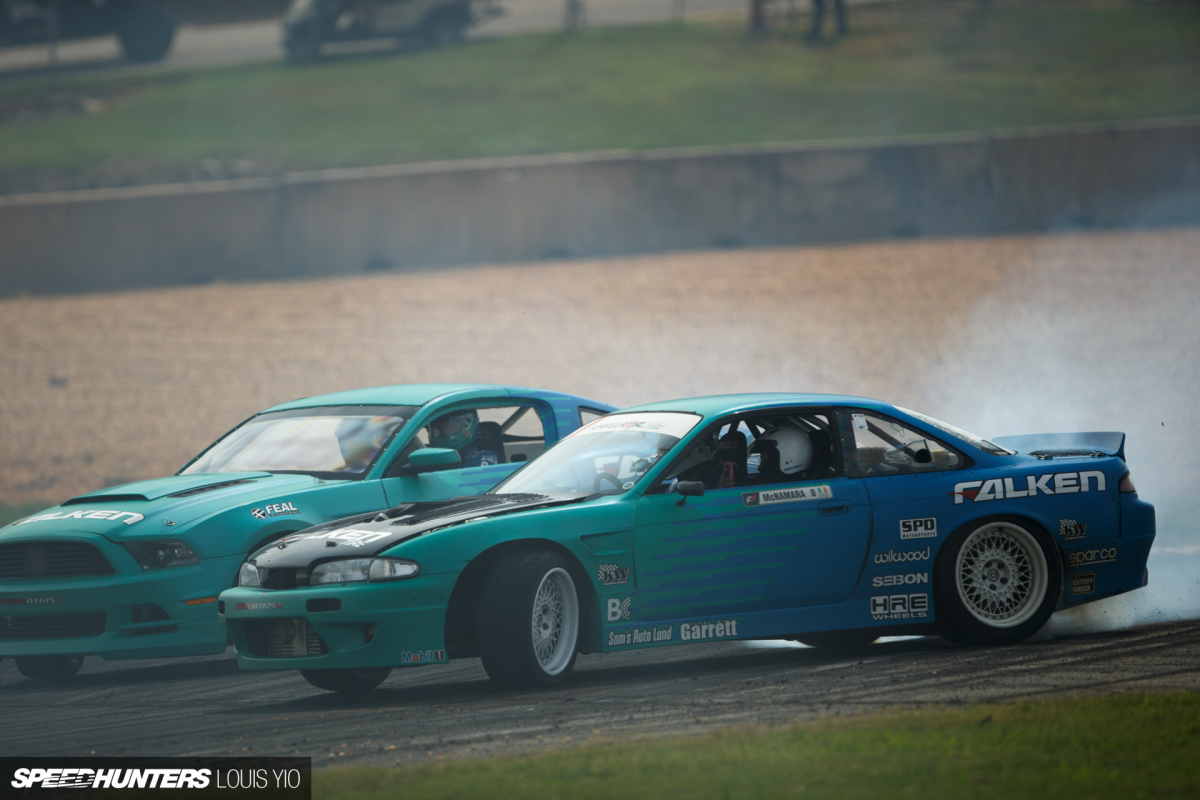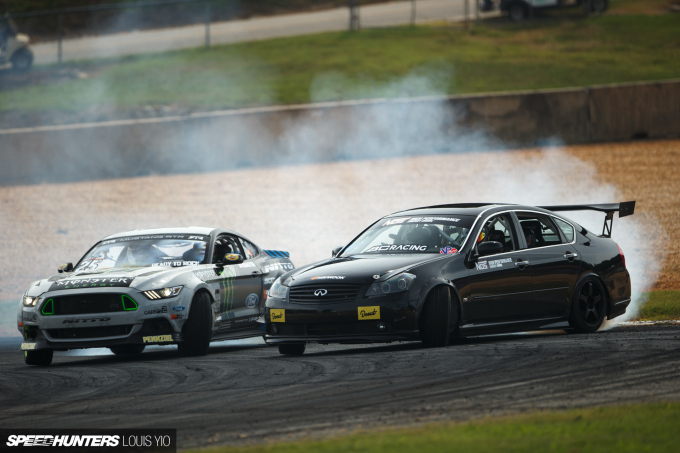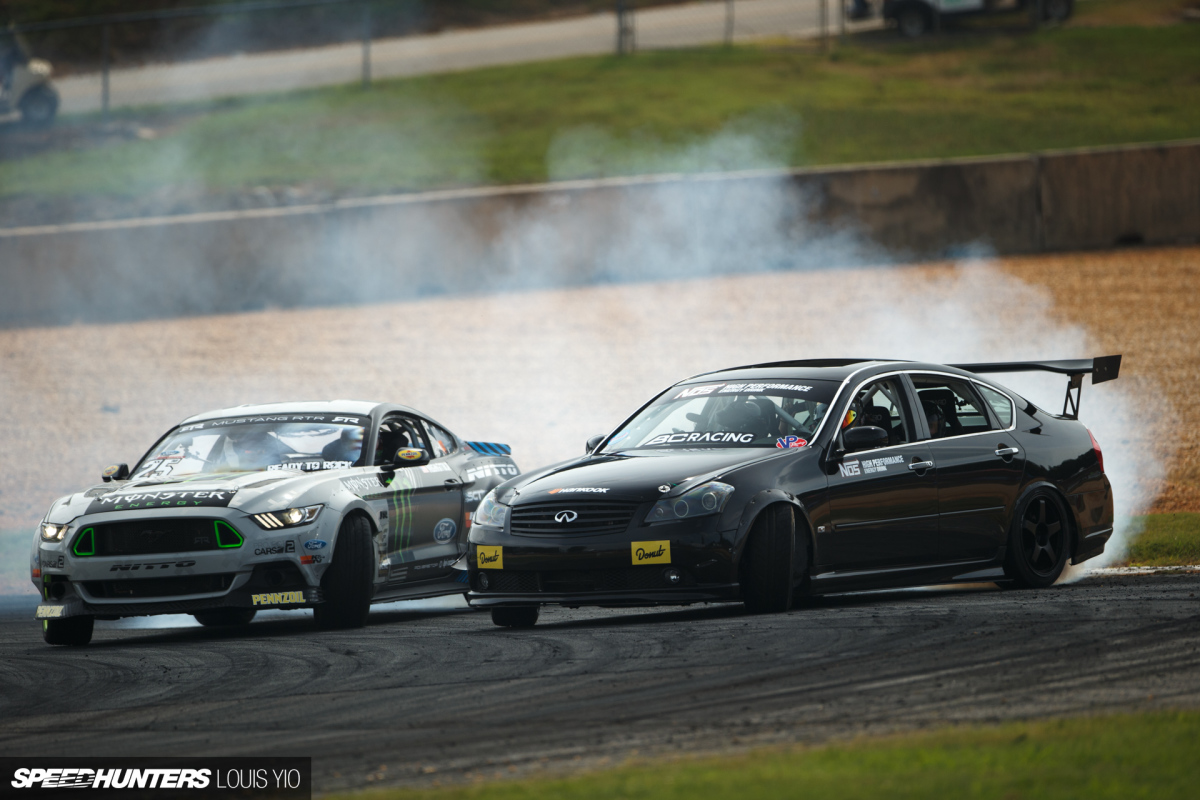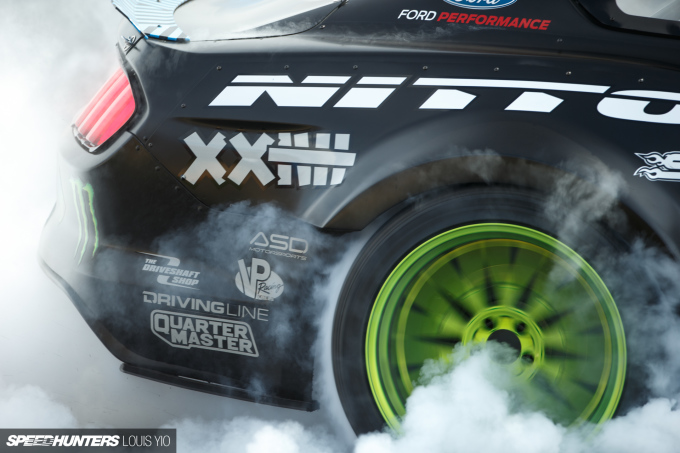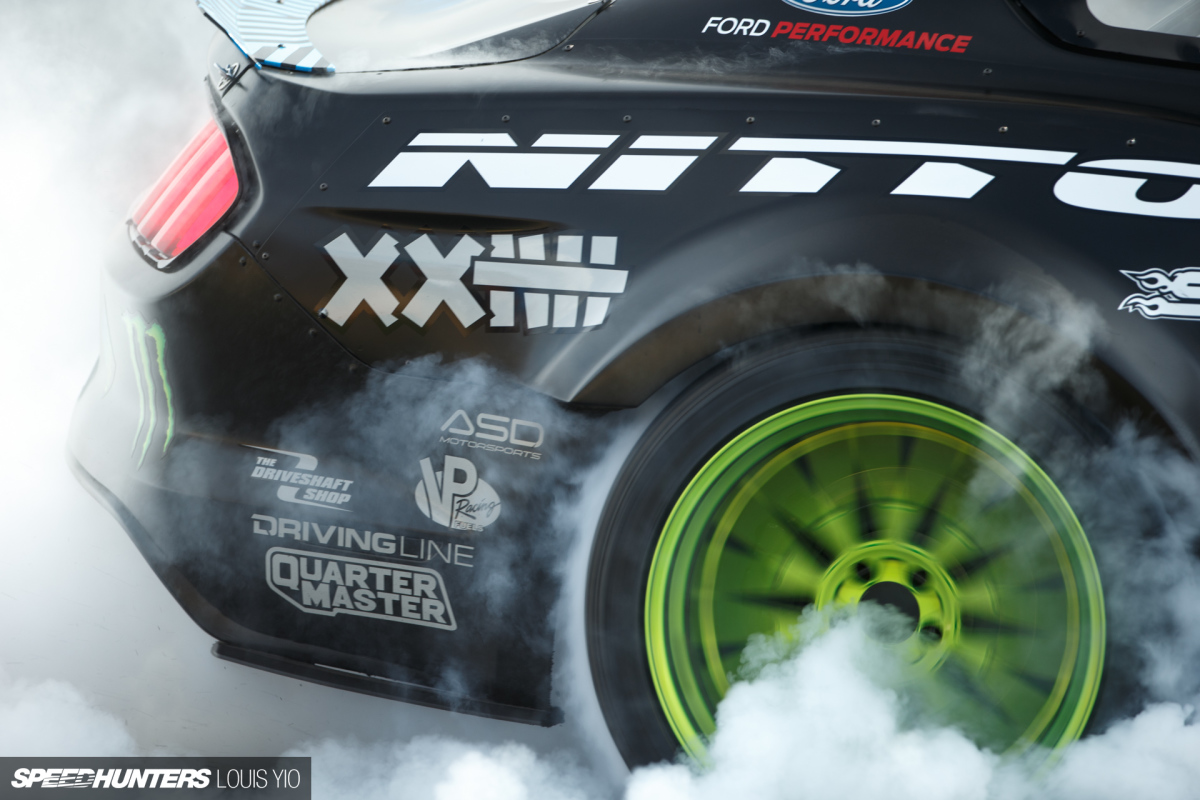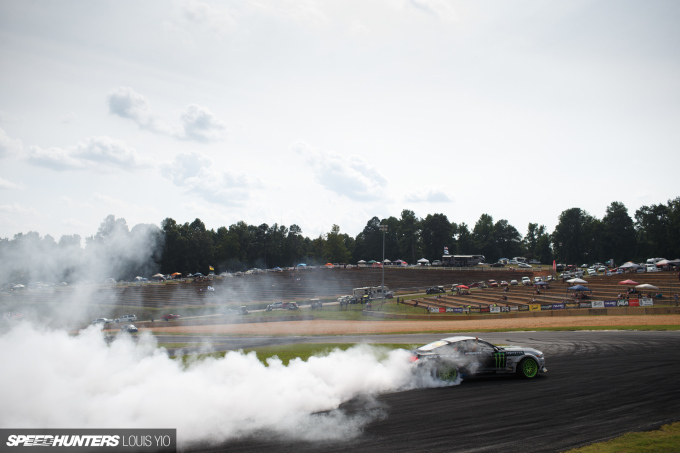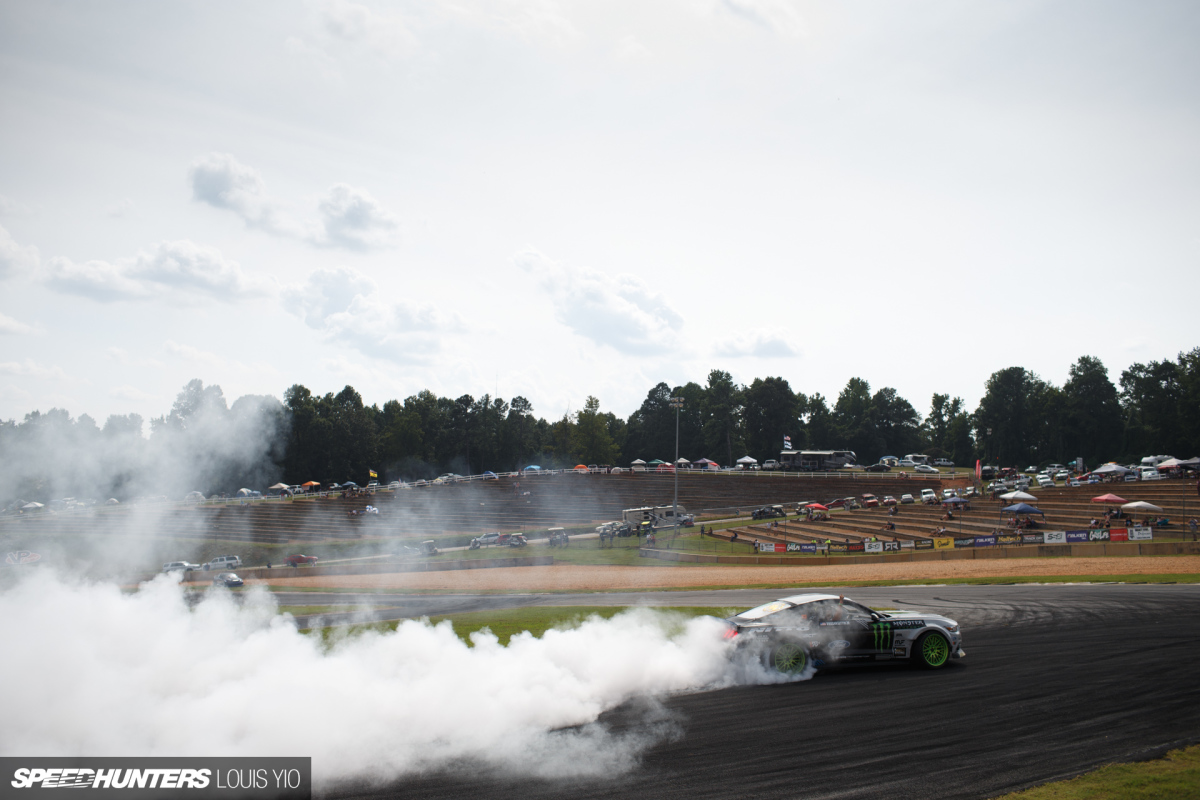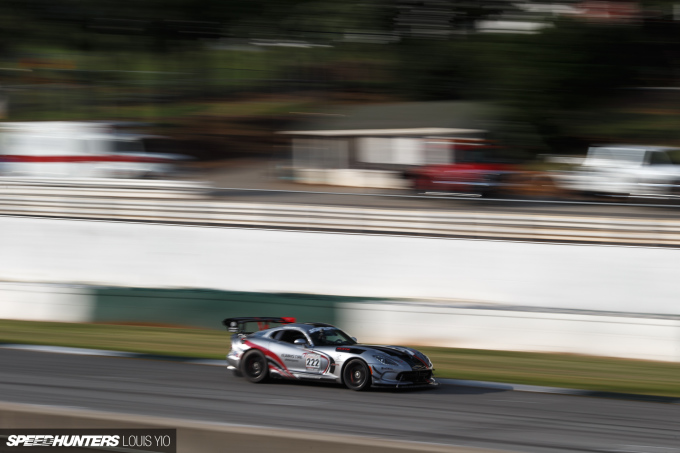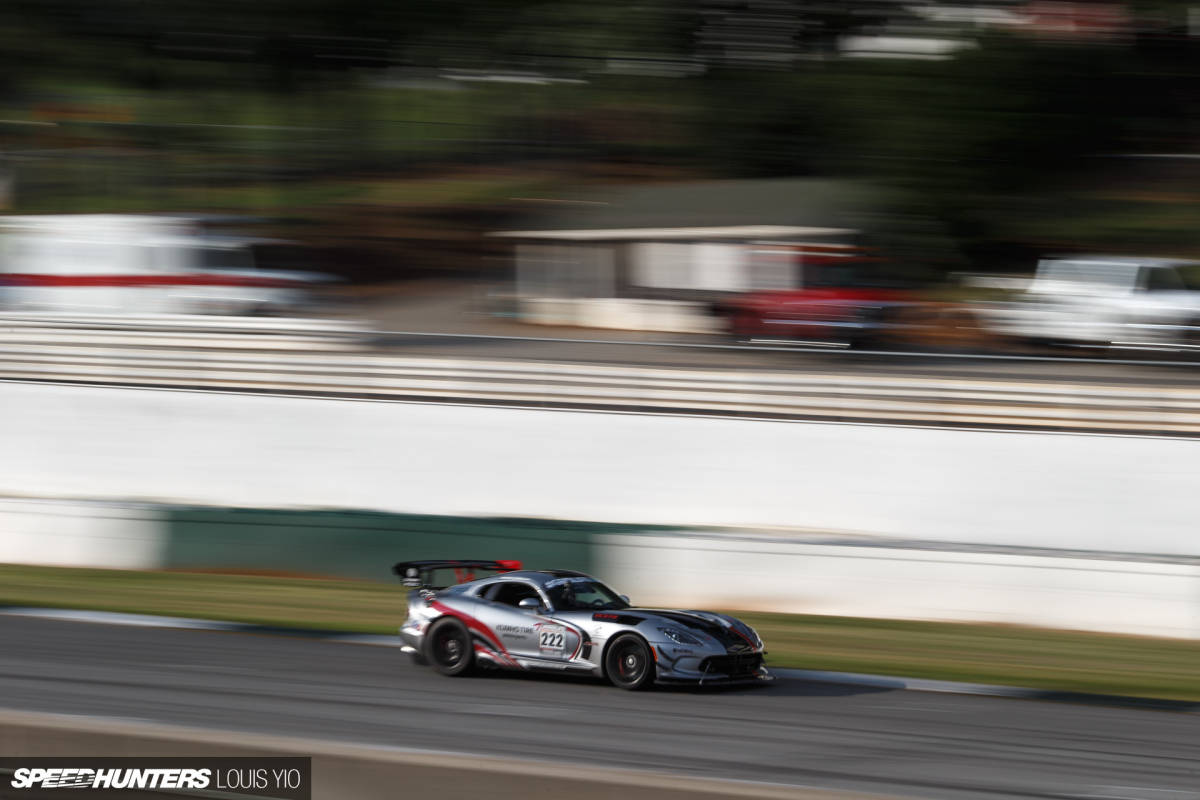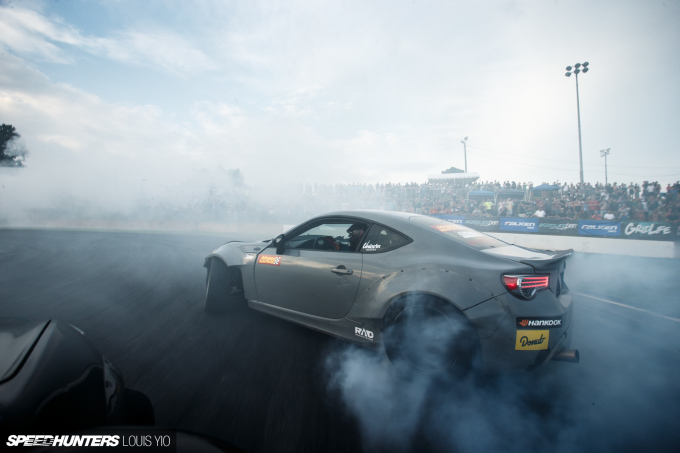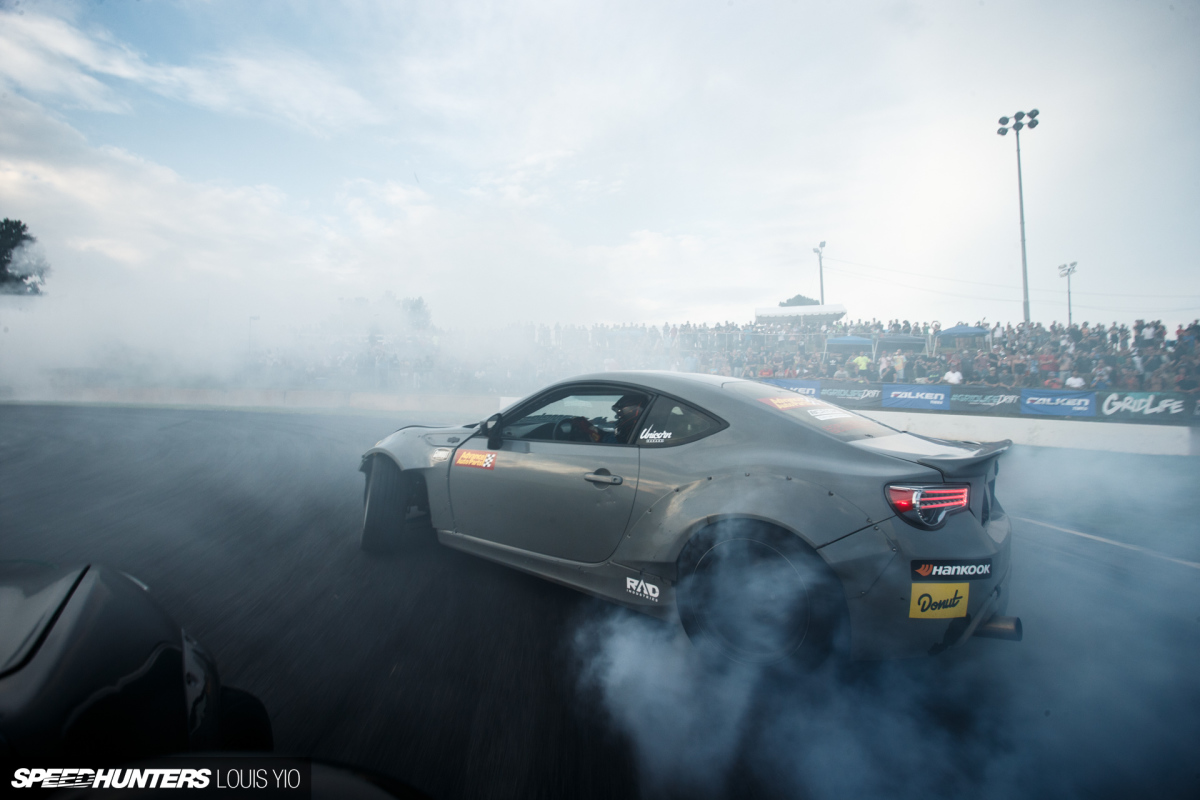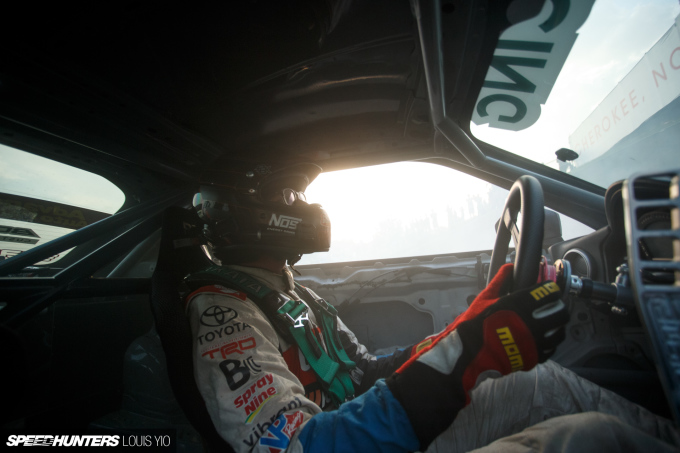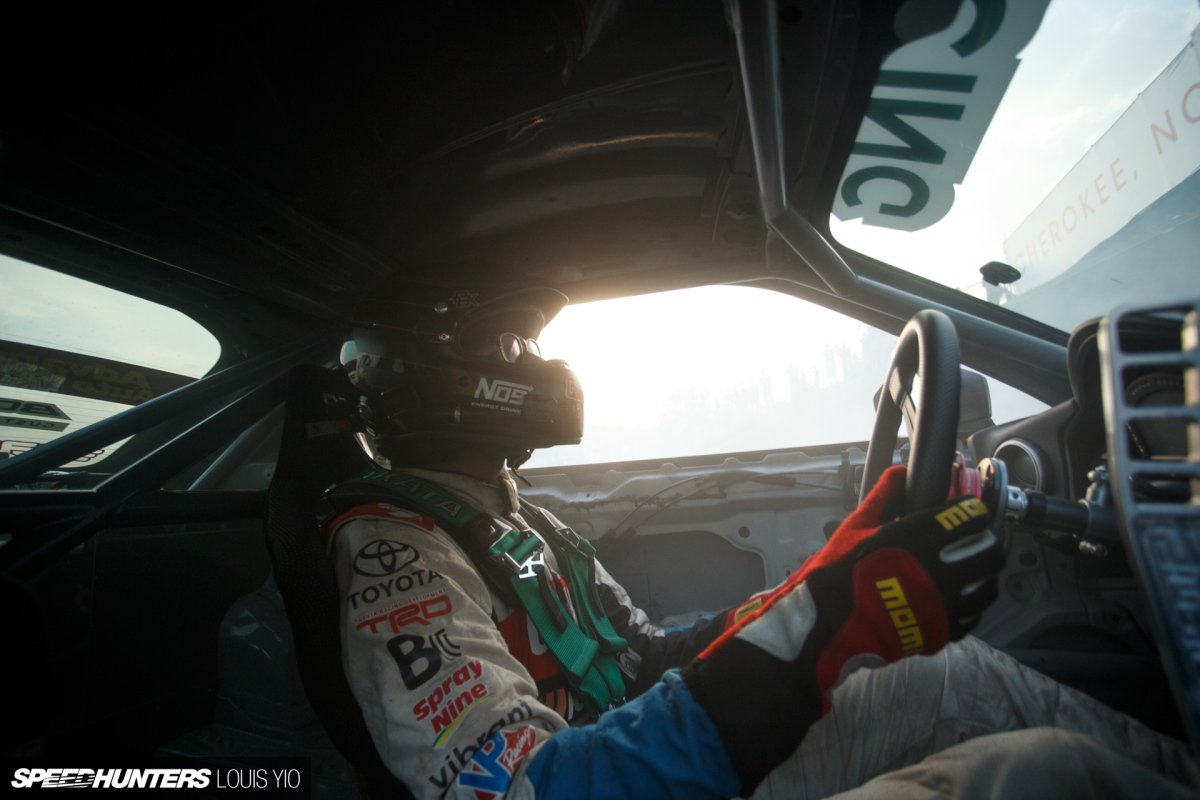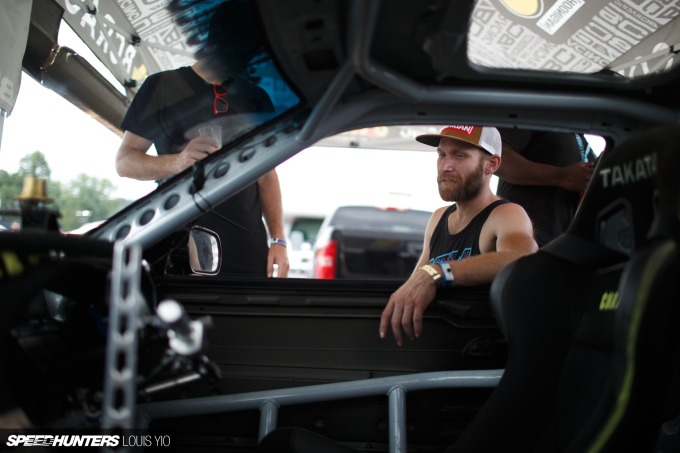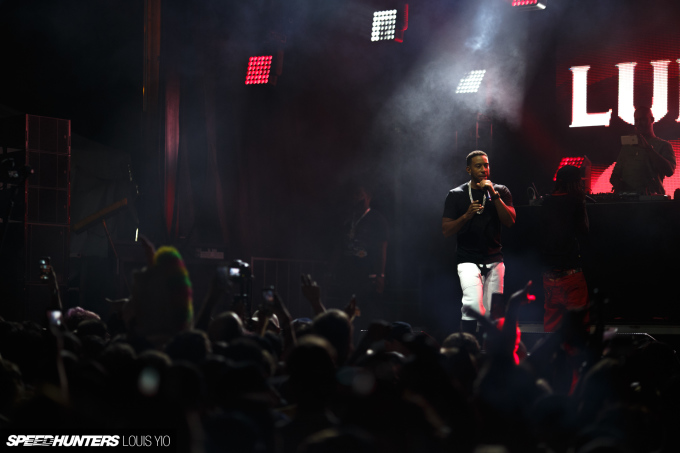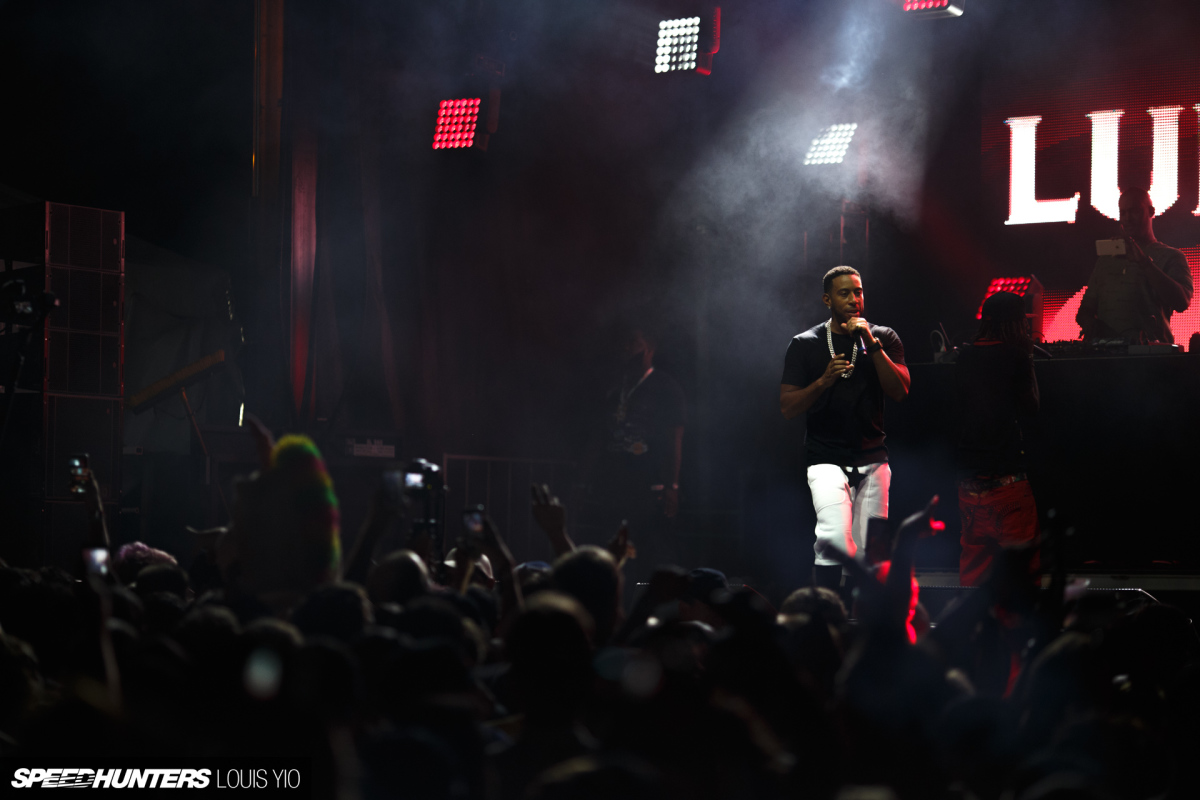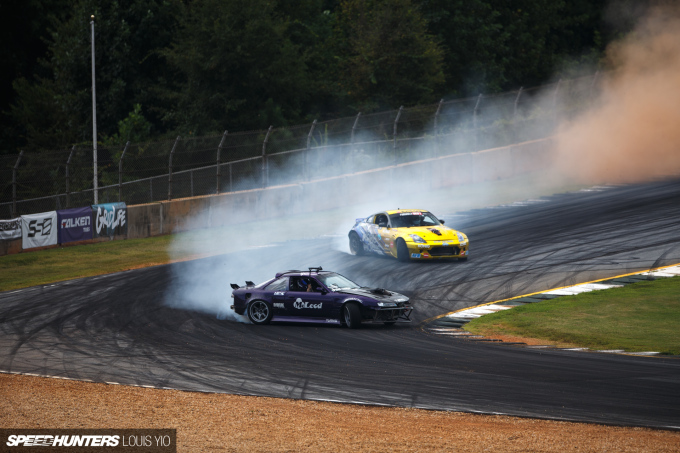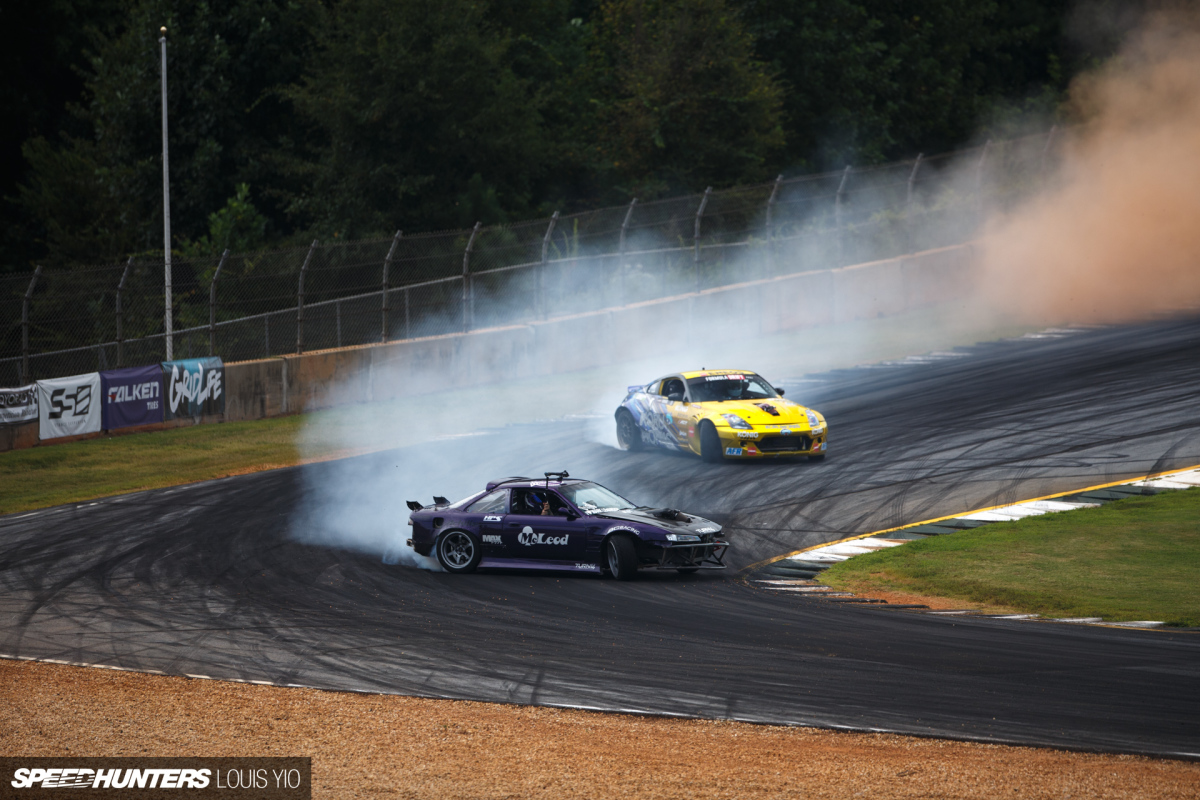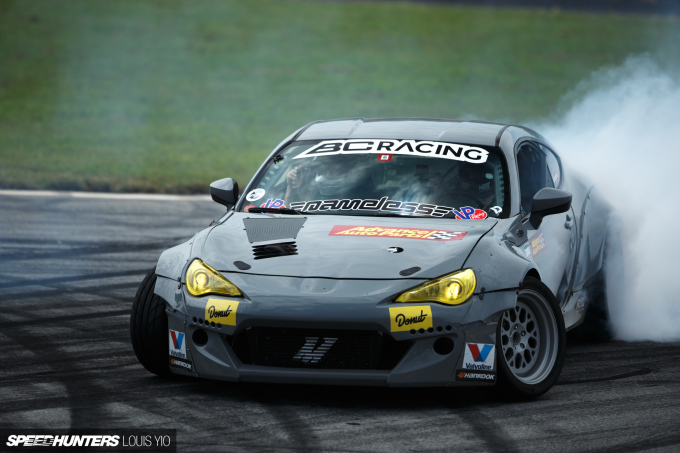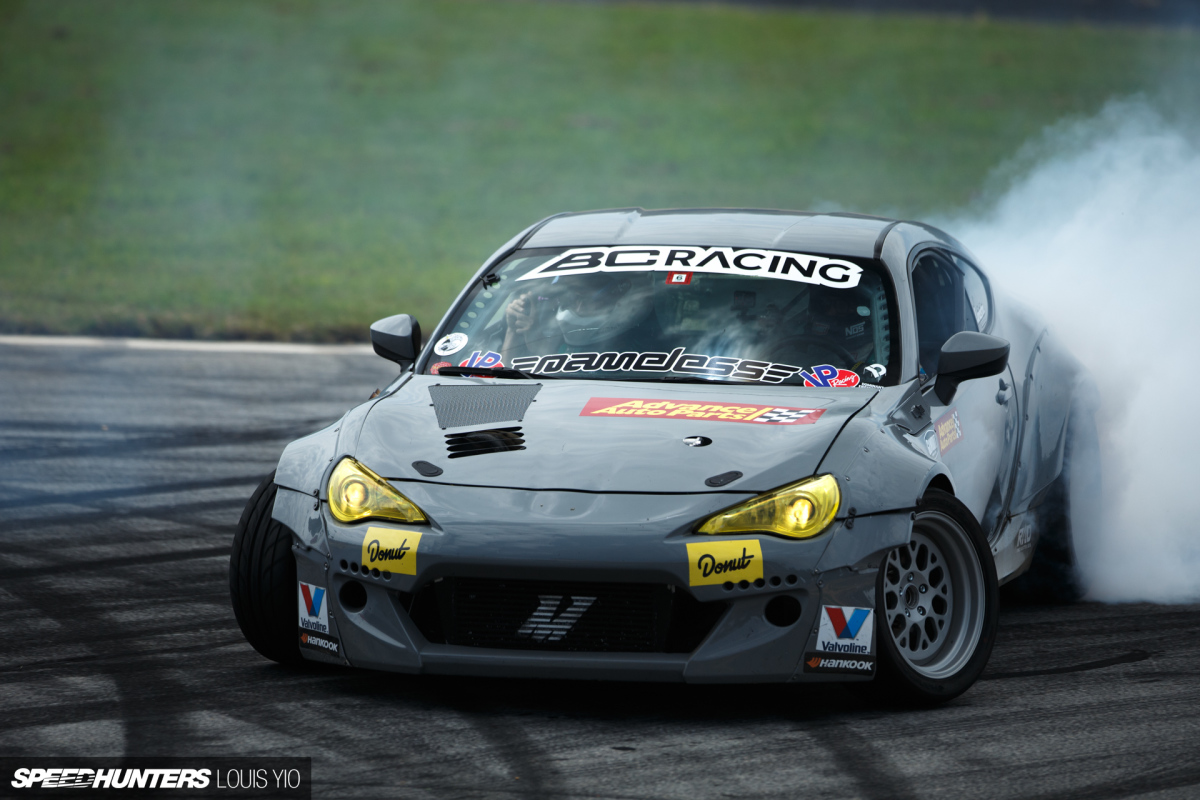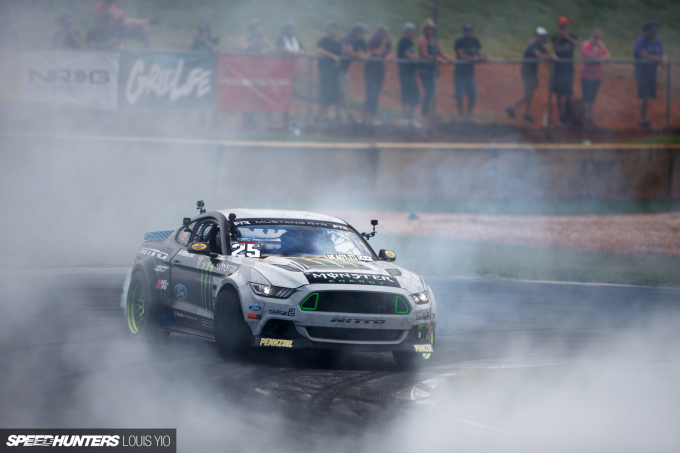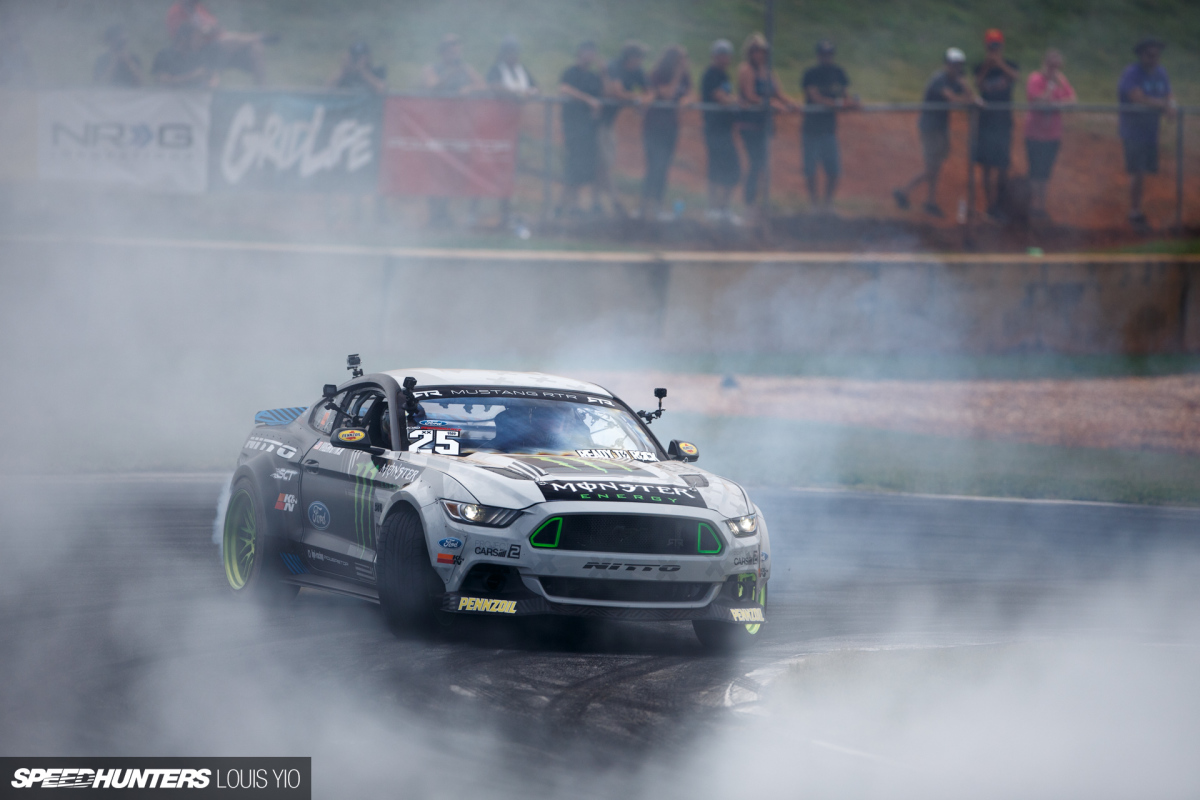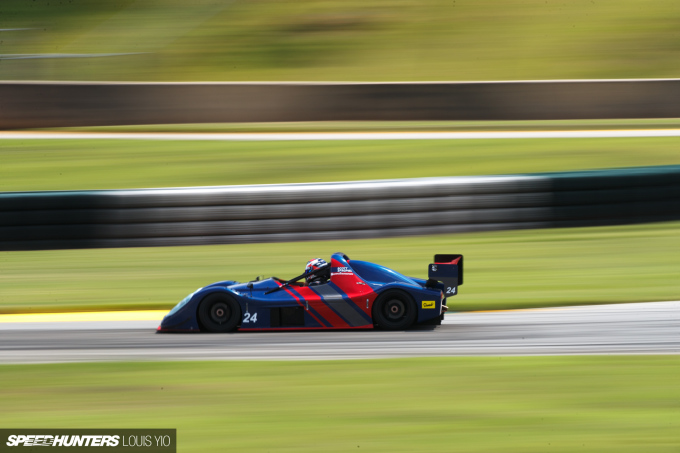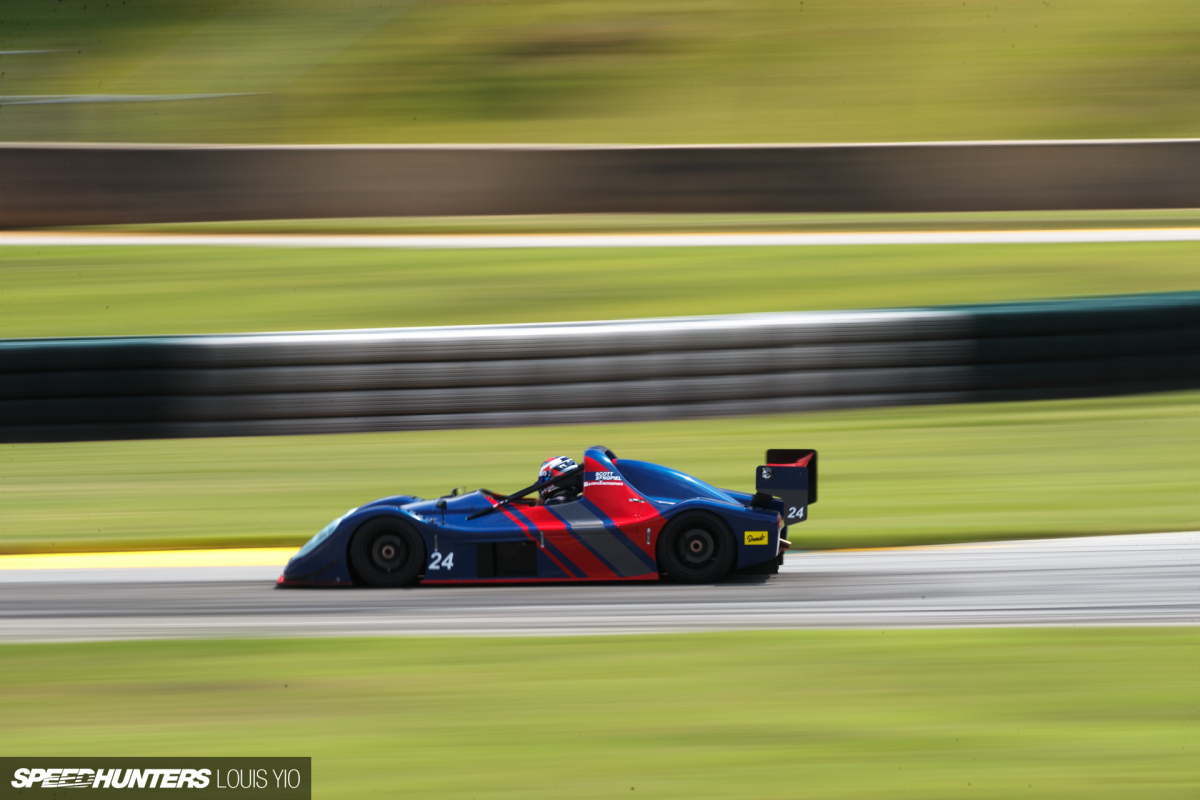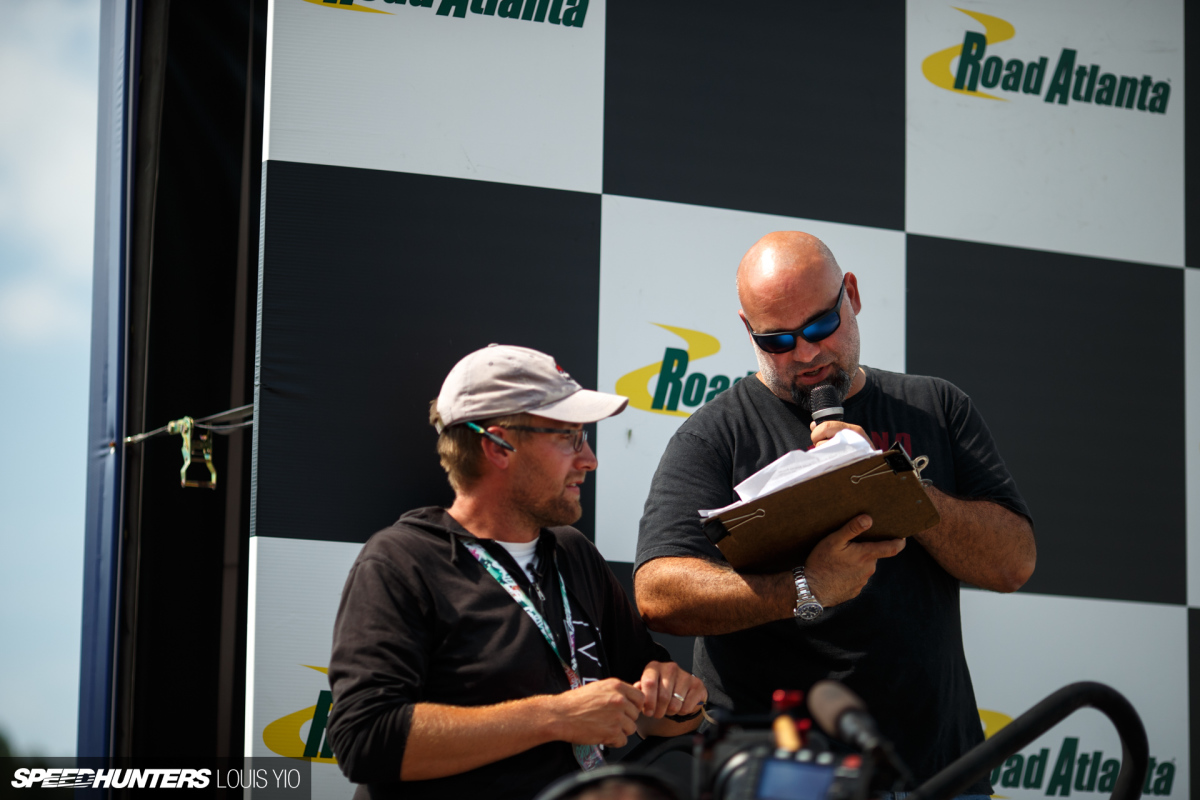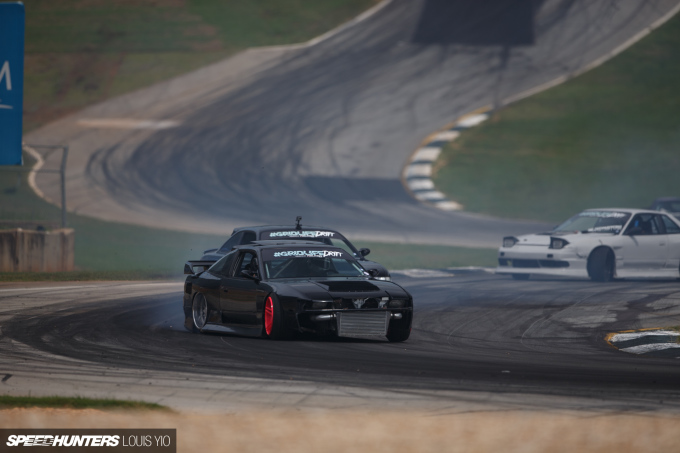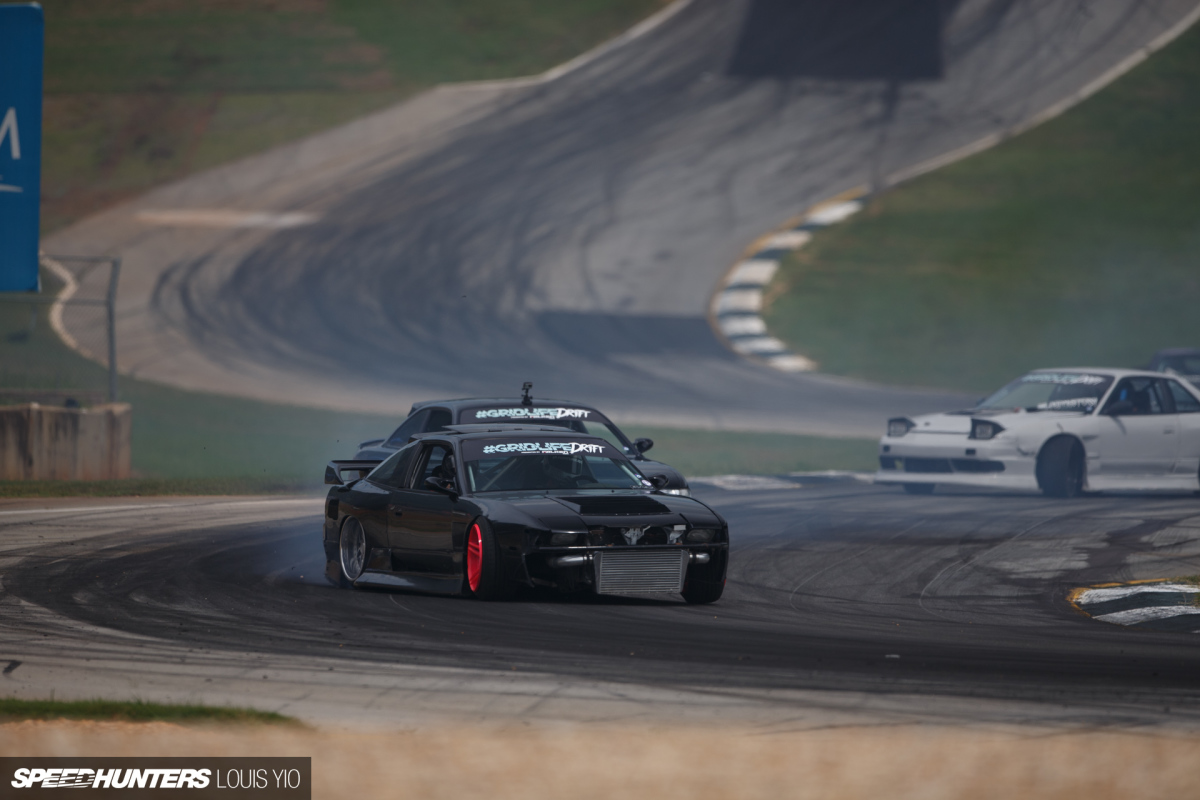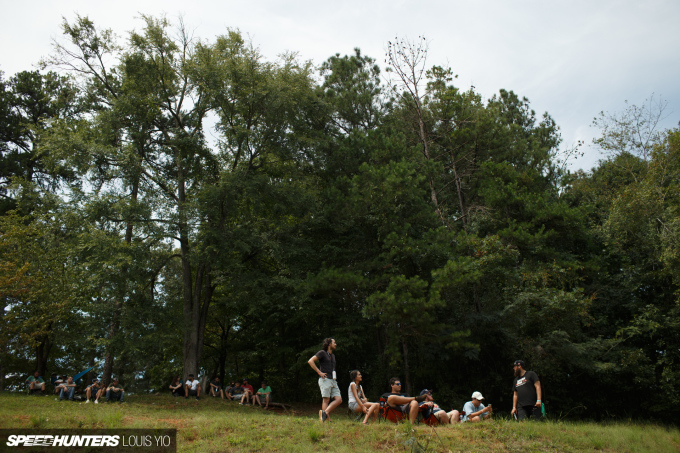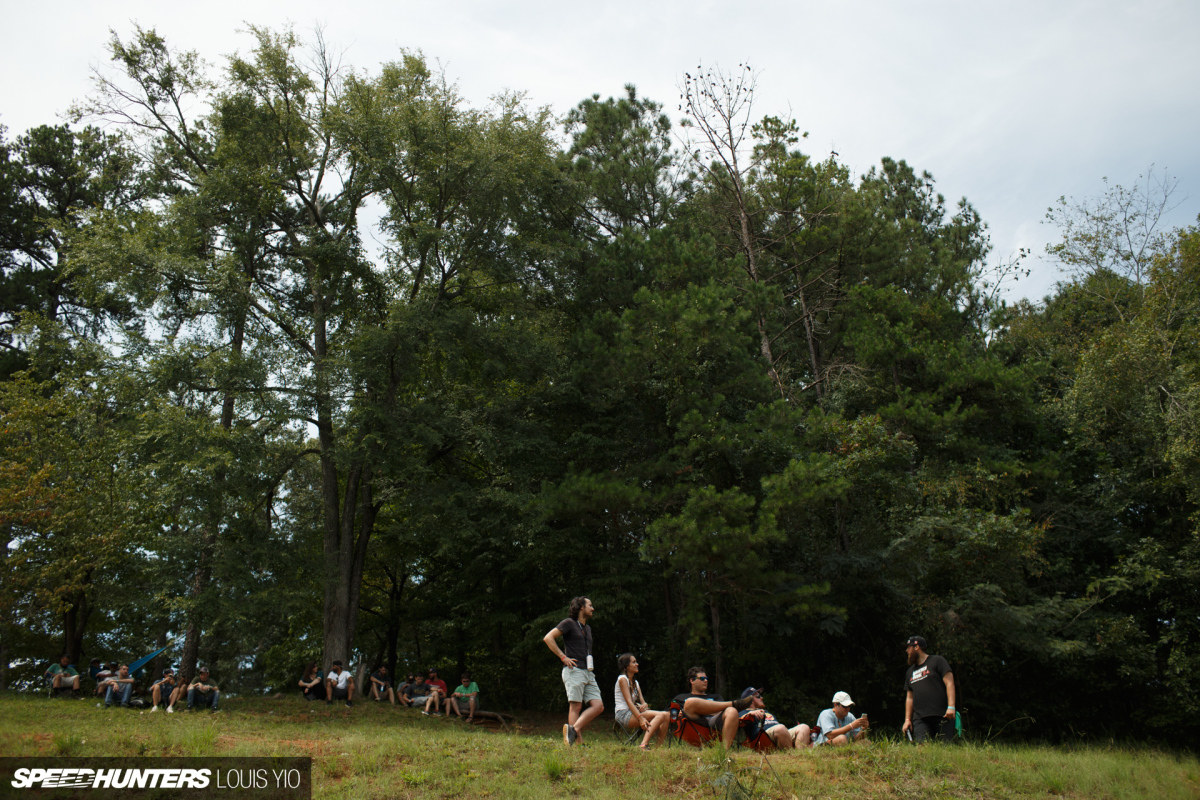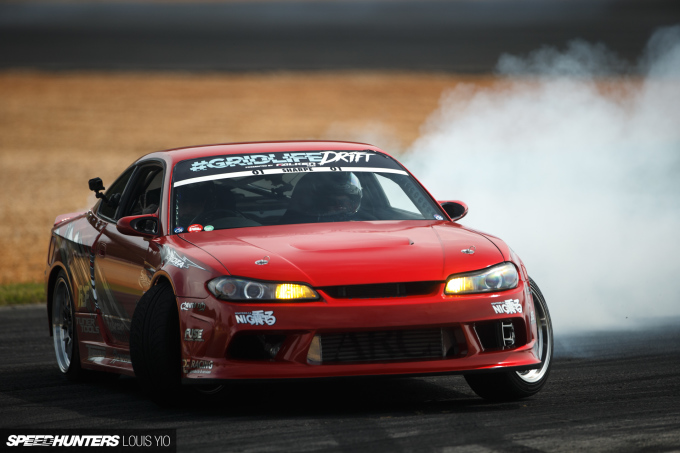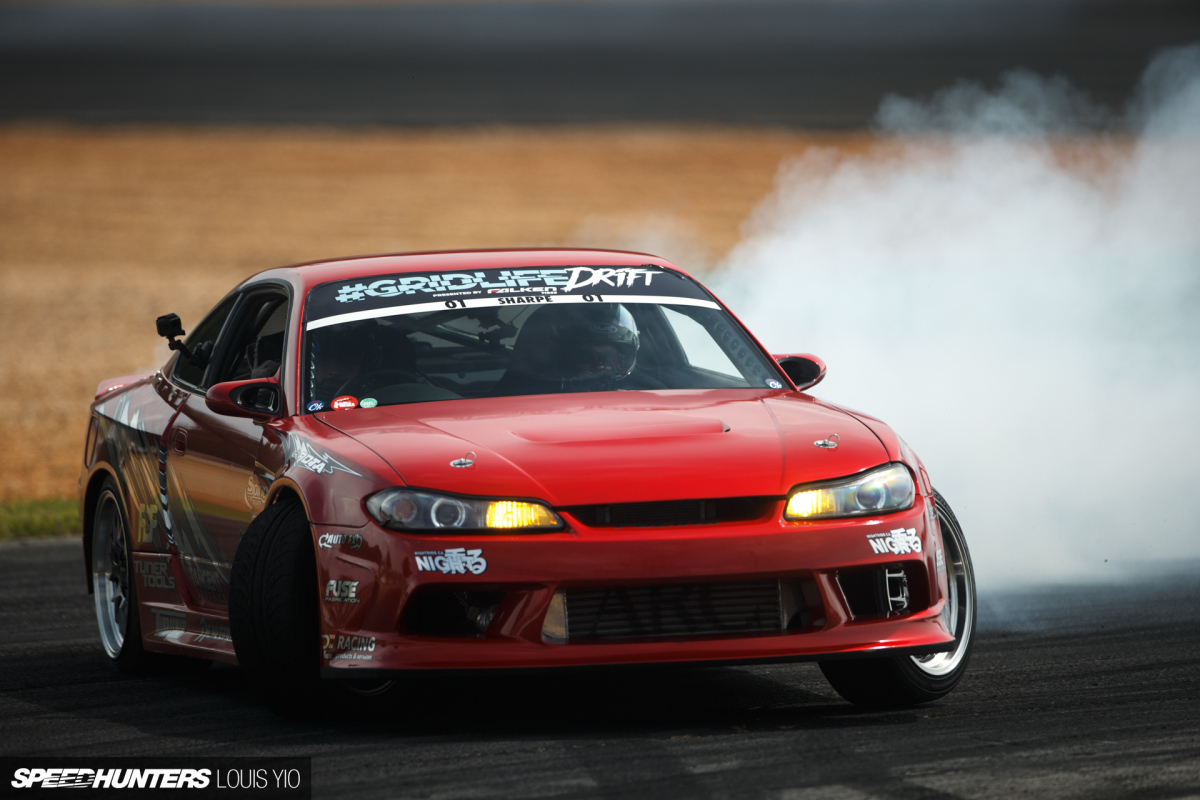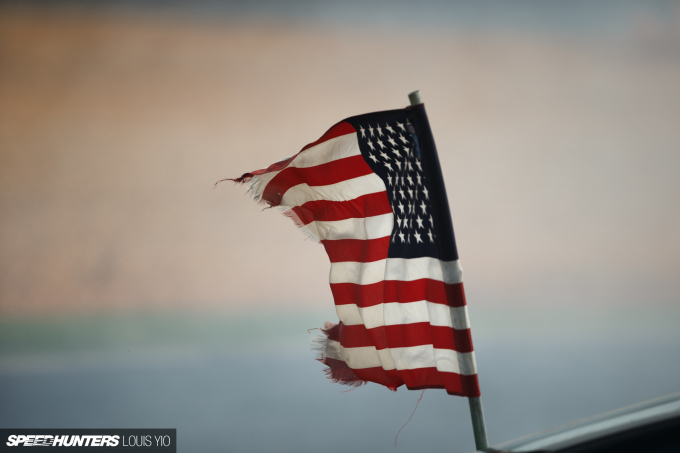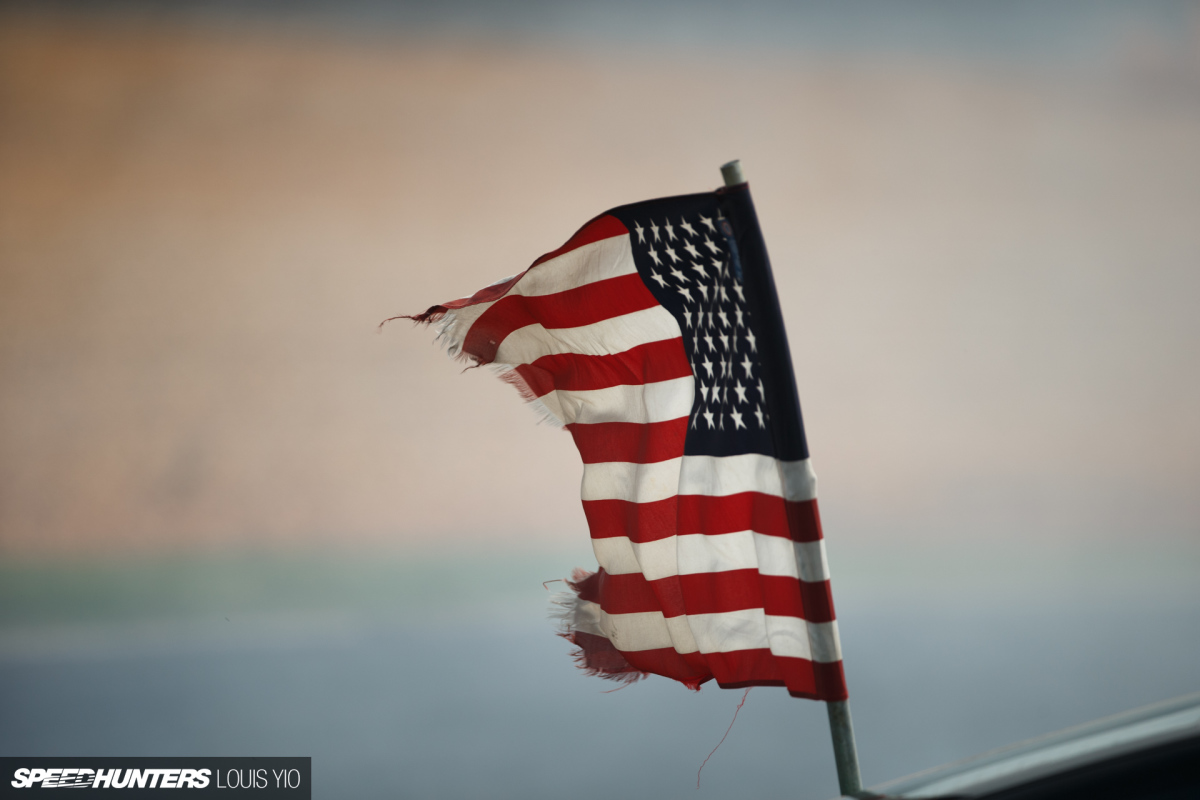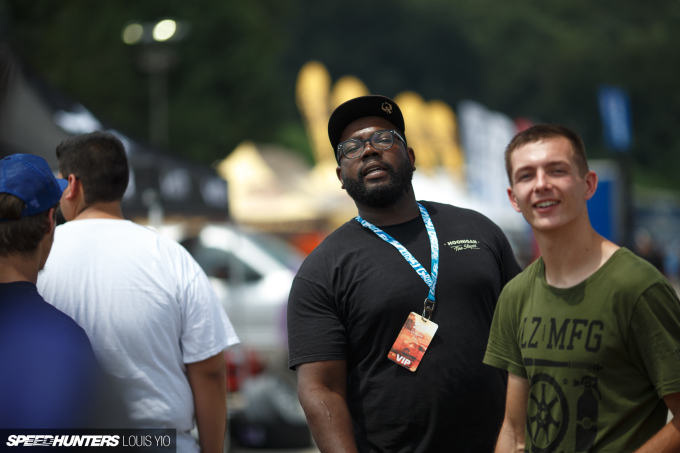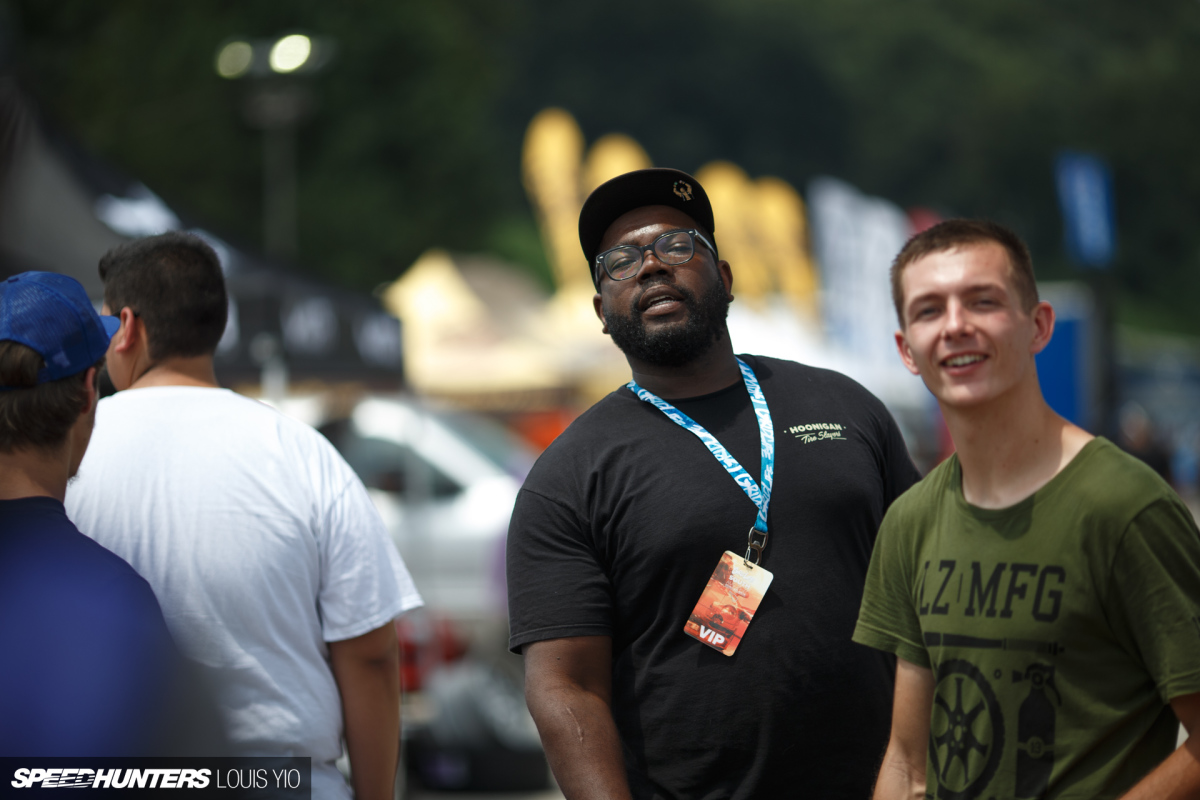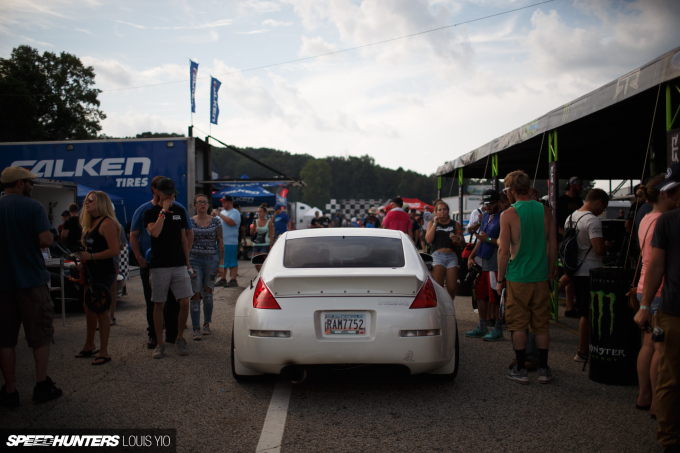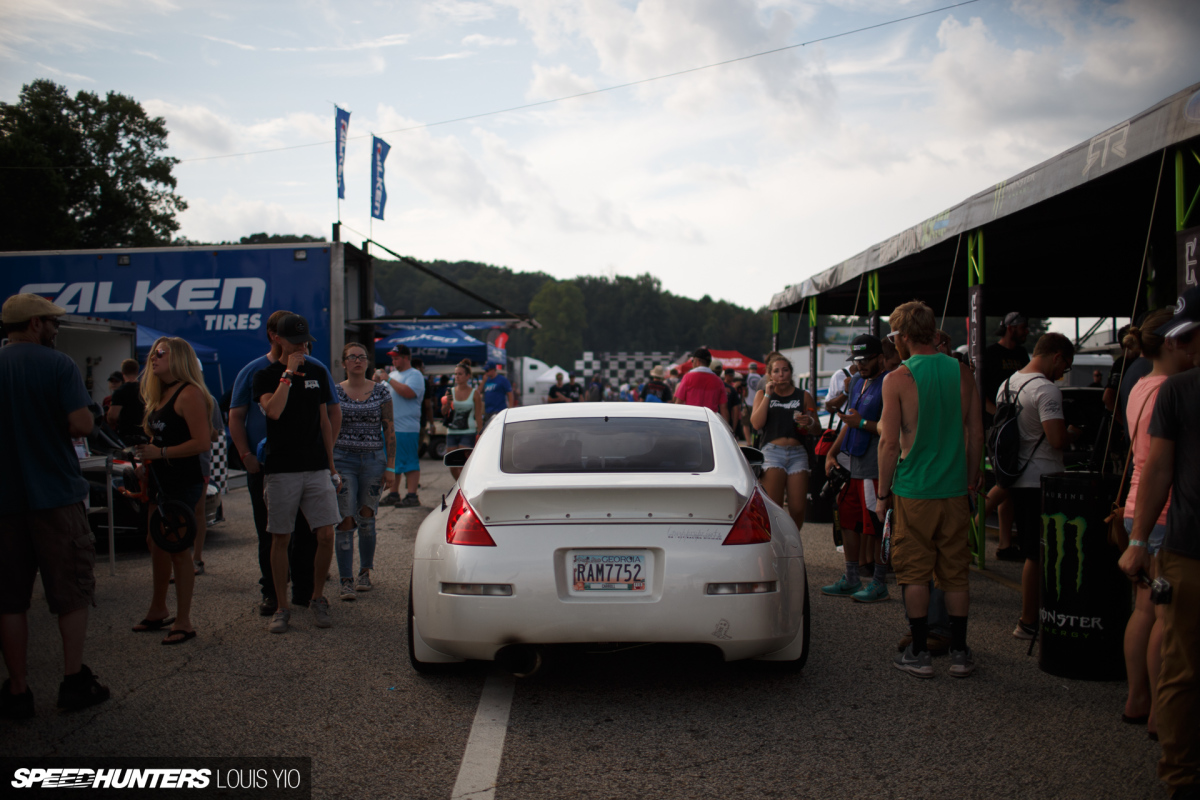 First exoskeleton car is a Miata, second one is a DC2 Integra.