The Lap Hunters
At last year's Yokohama World Time Attack Challenge, I remember thinking, 'how are they going to top this?'
For such a young event, this time attack extravaganza has managed to exponentially improve with each passing year, and at the same time help push the envelope of power, aero and outright badass driving. We are about a month and a half away from the 2017 event,  but Wednesday morning I found myself standing in a warehouse in Yokohama looking at the six Japanese cars being readied for shipping to Sydney, Australia.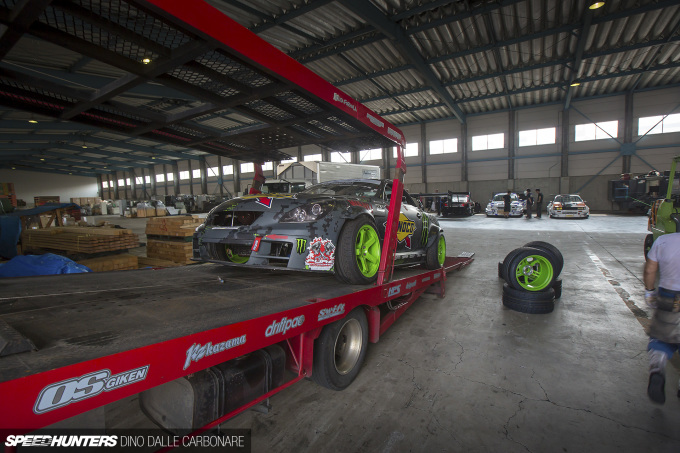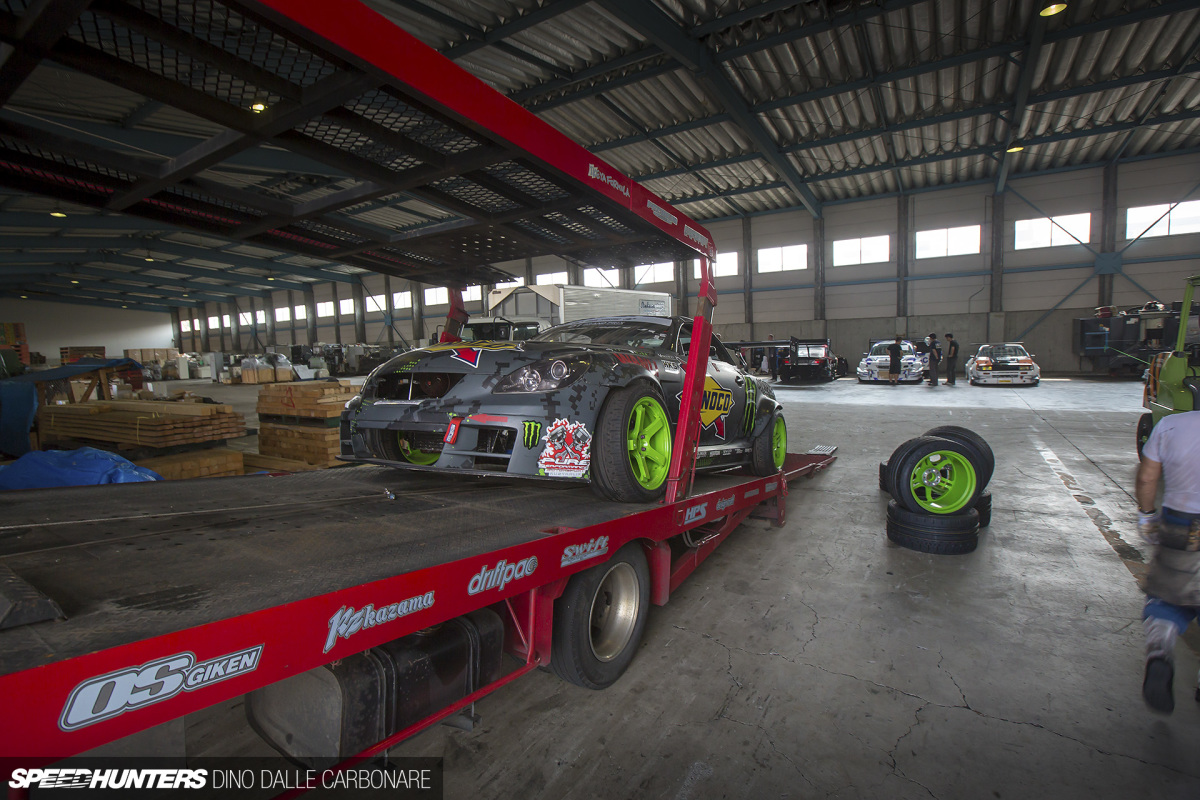 Three are actual WTAC entries, two are being used for demonstrations, and the last car will contest the International Drift Challenge portion of the event.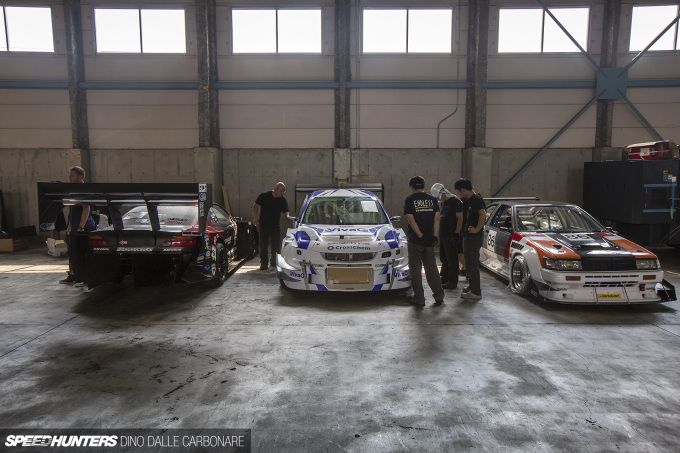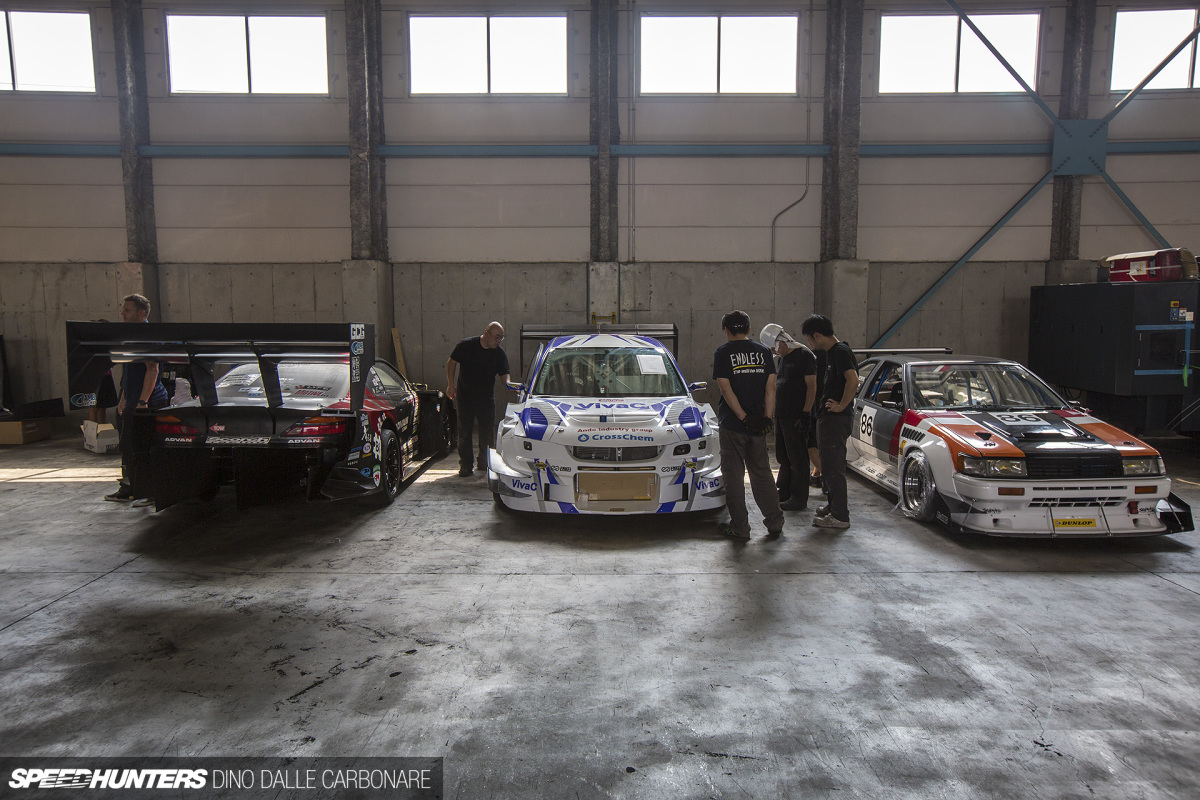 Seeing some of the fastest Japanese track cars ever built all sitting together was a rather nice way to start the morning, so let's take a look at them…
It should come as no surprise that Under Suzuki is making a return to the event, and again with a refined version of his Scorch Racing Nissan Silvia S15. The determination of everyone's favorite privateer hasn't faded one bit since he got started well over a decade ago, and it seems like Suzuki is not going to give up until he claims the WTAC Pro title. He comes so close every year, so will the stars finally align for him for 2017?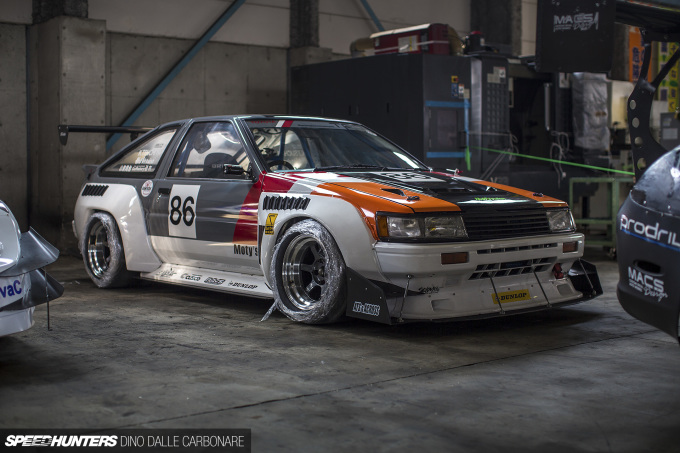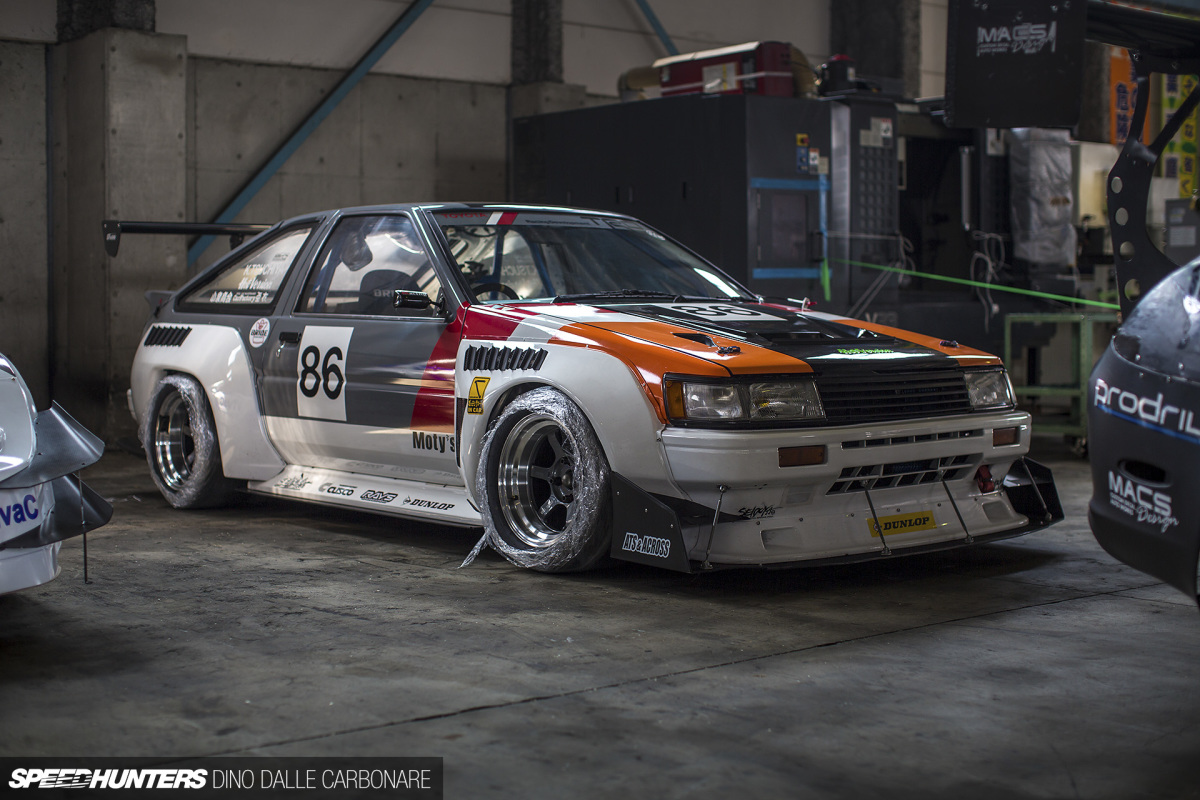 Speaking with Keiichi Tsuchiya last year, he told me that WTAC is one of the best events he's ever been to, and not just because of the quality of cars and level of competition, but also for the kindness of all the fans. He had an awesome time judging the drifting competition and getting behind the wheel of the rare Pagani Huayra BC last year, but for his return in 2017 he's decided to bring along a car that a lot of people will recognize.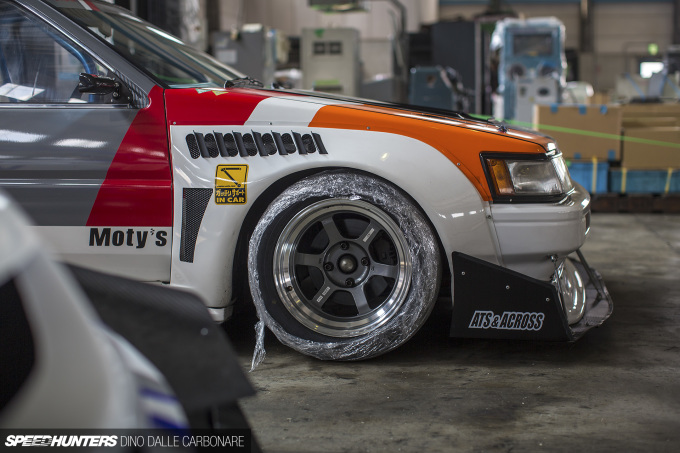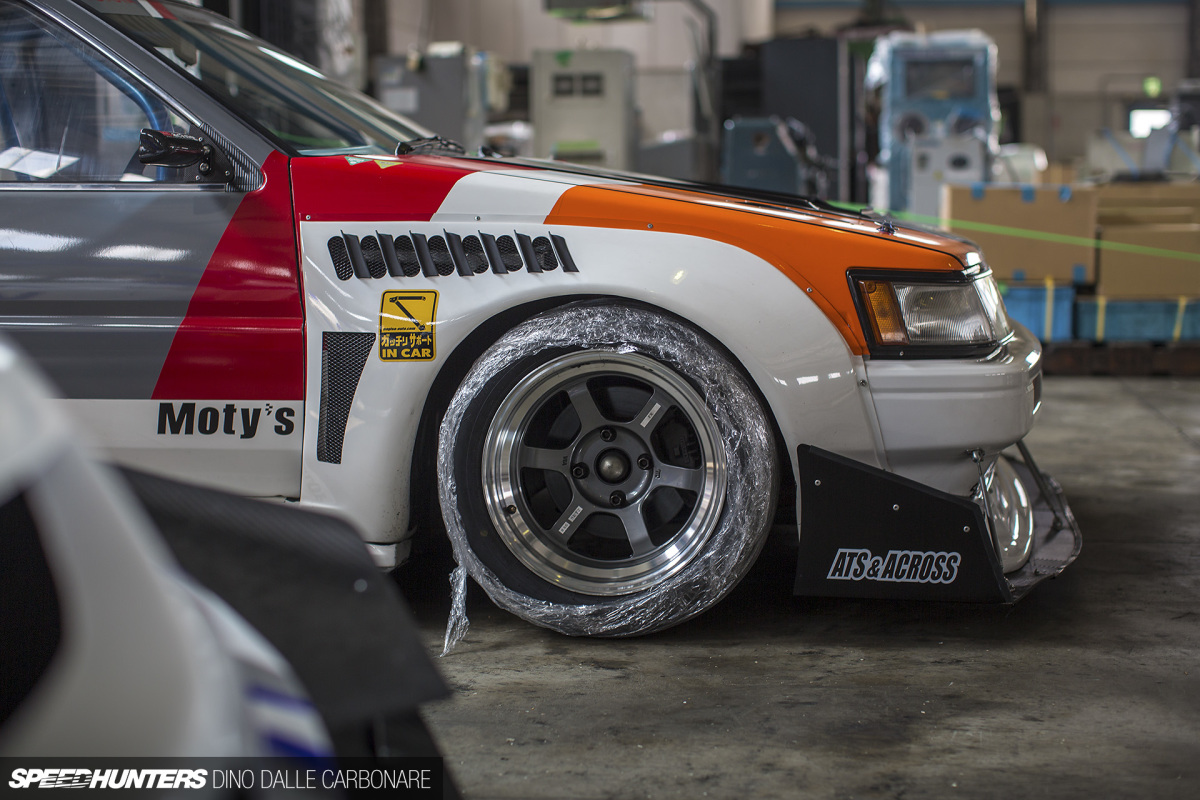 His N2 AE86, as built by the late Sakurai-san of TRD Technocraft, is a car watched evolve through the best part of the 2000s during the fierce Hot Version battles. The Levin now sports even more power and revised aero.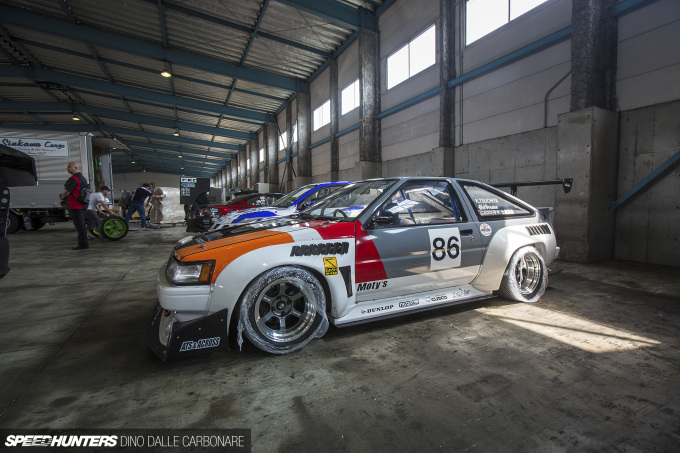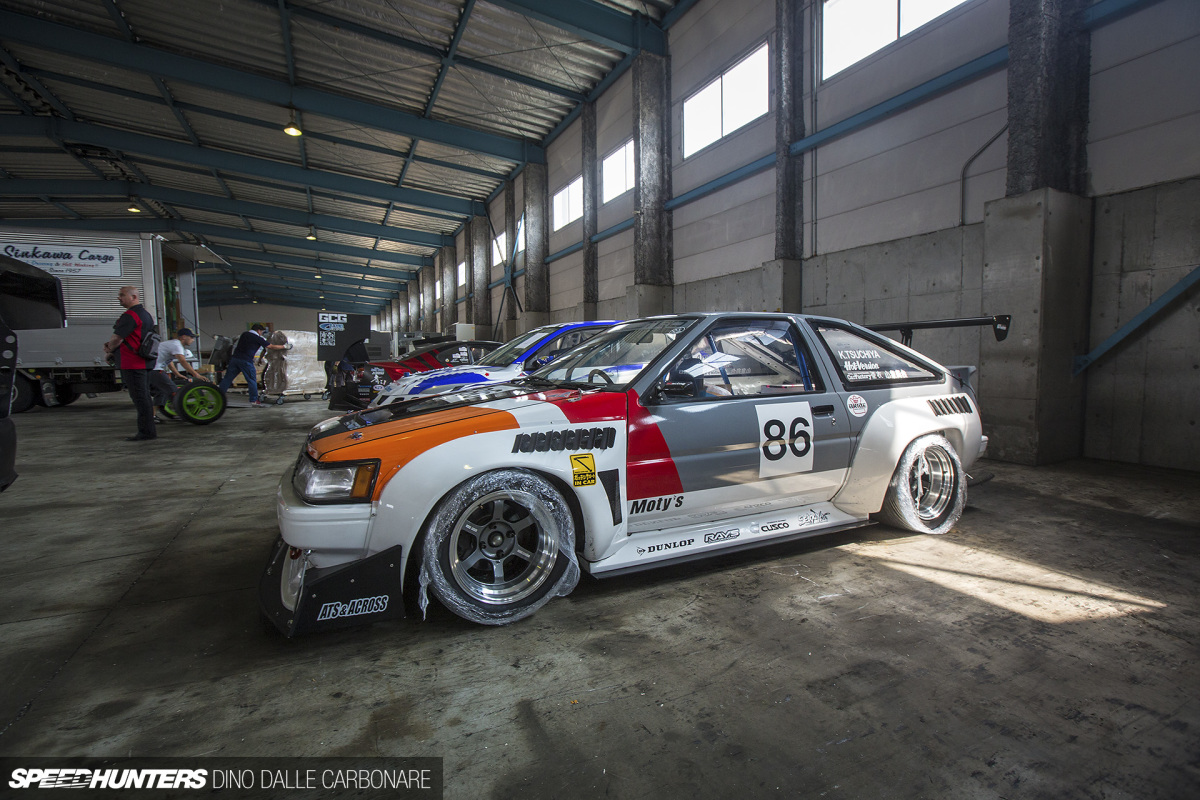 It's been a while since I've seen this masterpiece of engineering and I'm really liking the subtle additions, like the louvers on the front and rear fender flares and the big carbon canards on either side of the front bumper.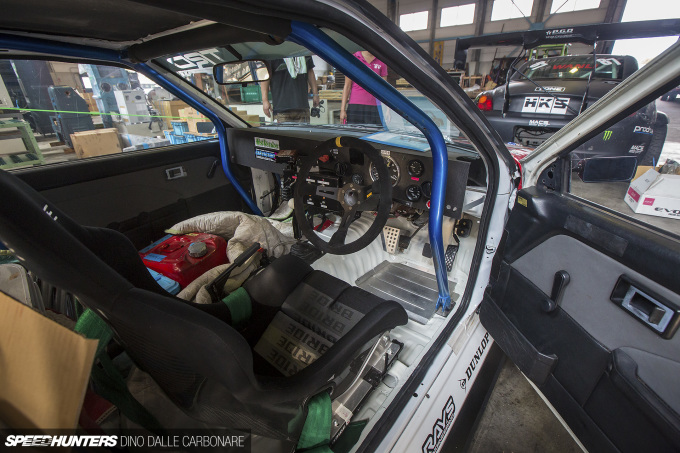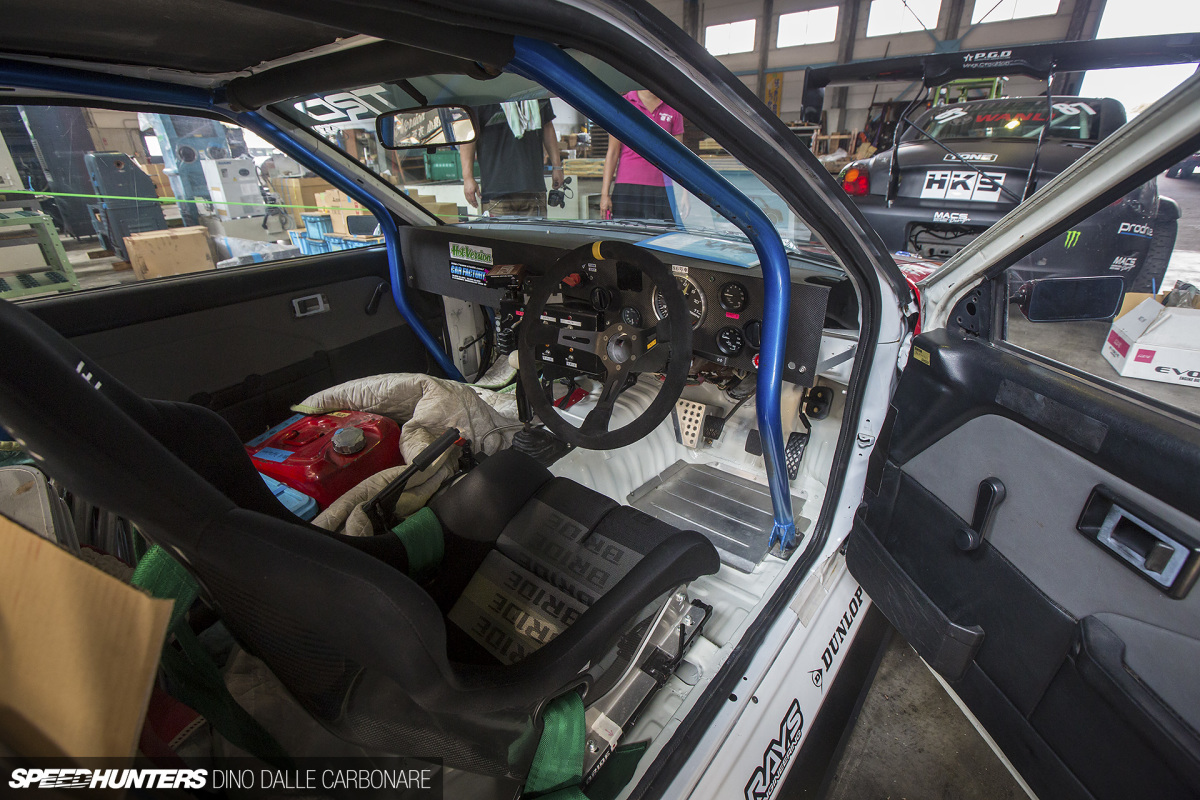 This car is all about function and it's built in such an old school JDM way that it's a pleasure to soak up all the details. Compared to a lot of other cars in the N2 series, the interior in Dori-kin's AE86 is not as stripped-out as you would imagine; even the original door cards are still intact.
A Second Hope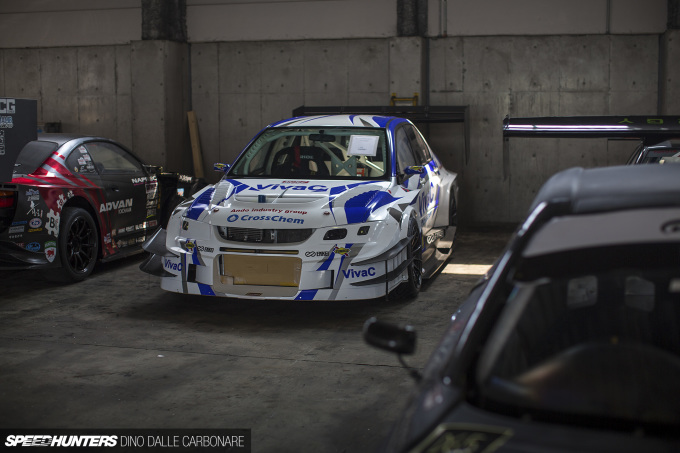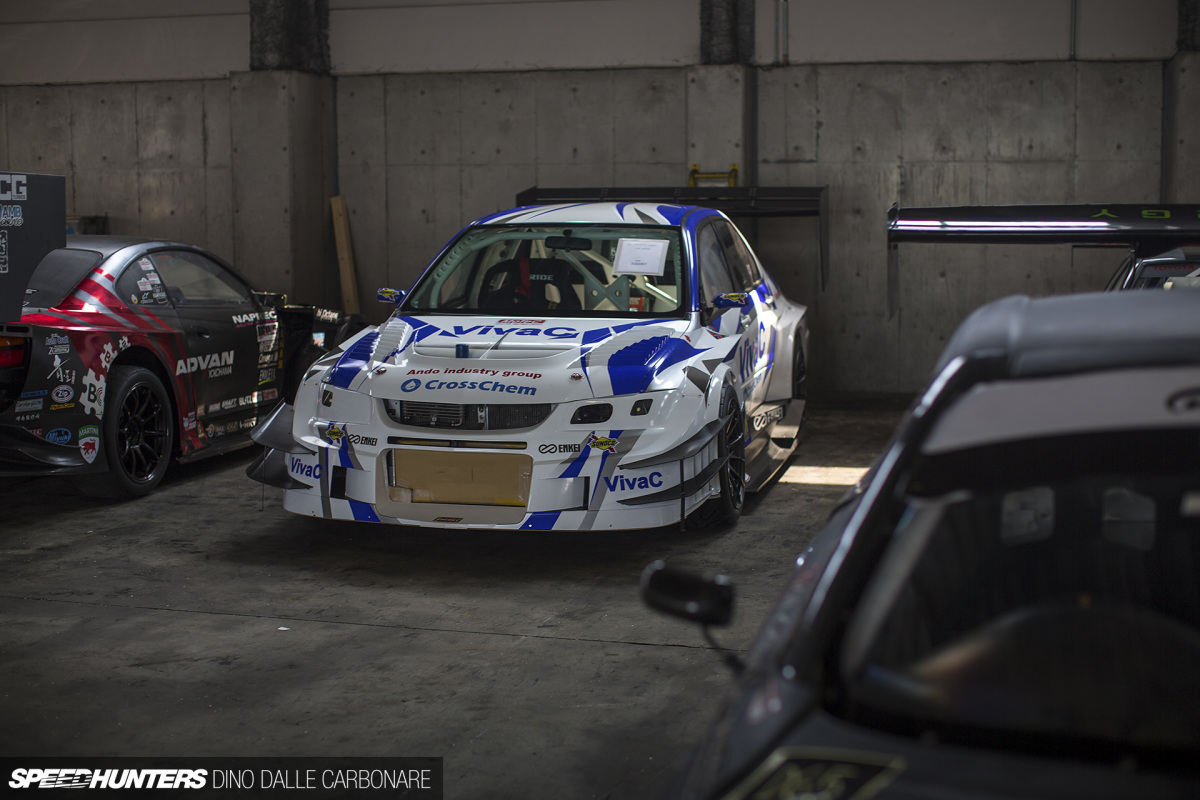 Next up, it's Japan's newest WTAC entry, a car that I spotlighted earlier in the year. This Escort Racing Service-built Mitsubishi Lancer Evolution IX popped up out of nowhere in 2016, its privateer owner/driver wanting to get into the whole time attack thing with a bang. Ando-san at Escort has certainly achieved a lot in a relatively short time, and since we saw it at Tsukuba Circuit for Attack in late February – where it recorded a 53.7-second lap – it's been further evolved.
Some of the evolution is in the Voltex aero package, which is heavily based off what was designed for the victorious Tilton Evo a few years back. The Escort Evo's white and blue livery was just finished the other day and it's something that has totally changed the whole look of the car. It's way more serious-looking than when it was half white and half exposed carbon fiber.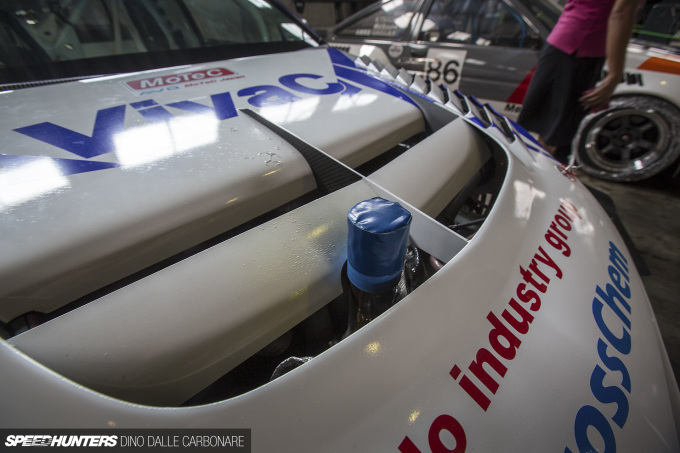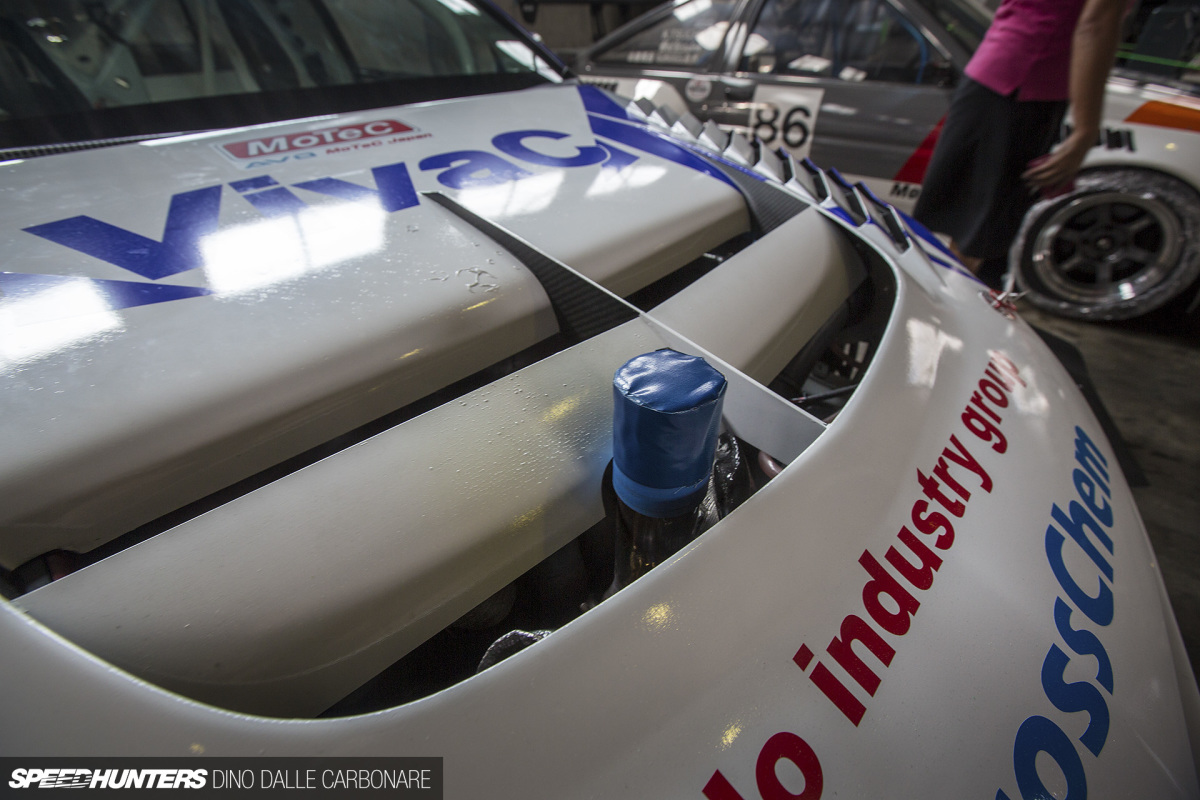 I was glad to see that the wastegate screamer pipe still exits out of the bonnet; it's surely going to burn and melt away the vinyl around it though!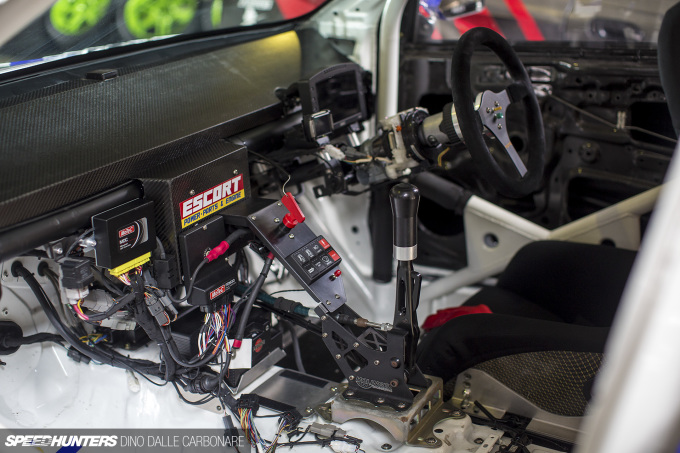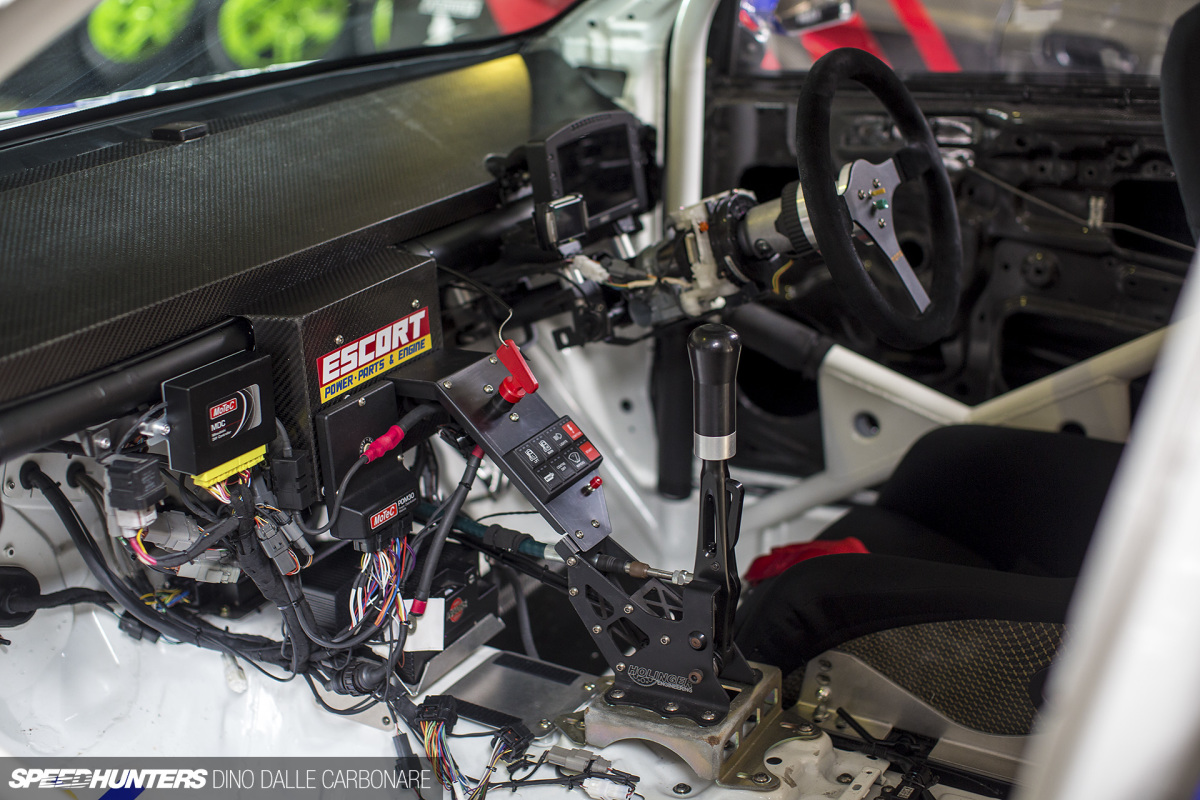 There's been a massive investment of time and money put into this car and nowhere is this more reflected than the interior where every top-of-the-line component is so neatly arranged.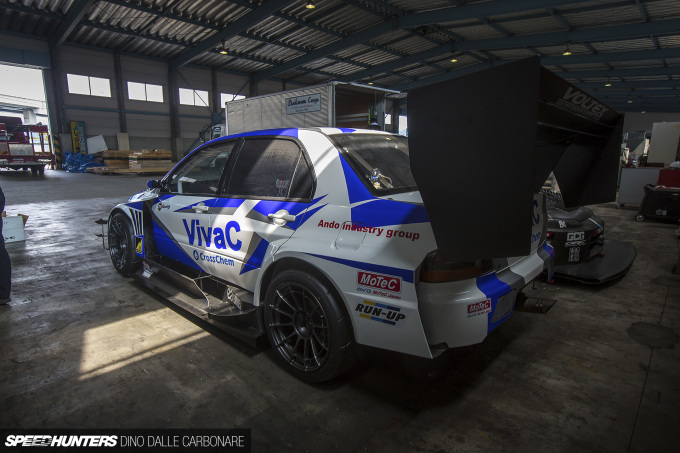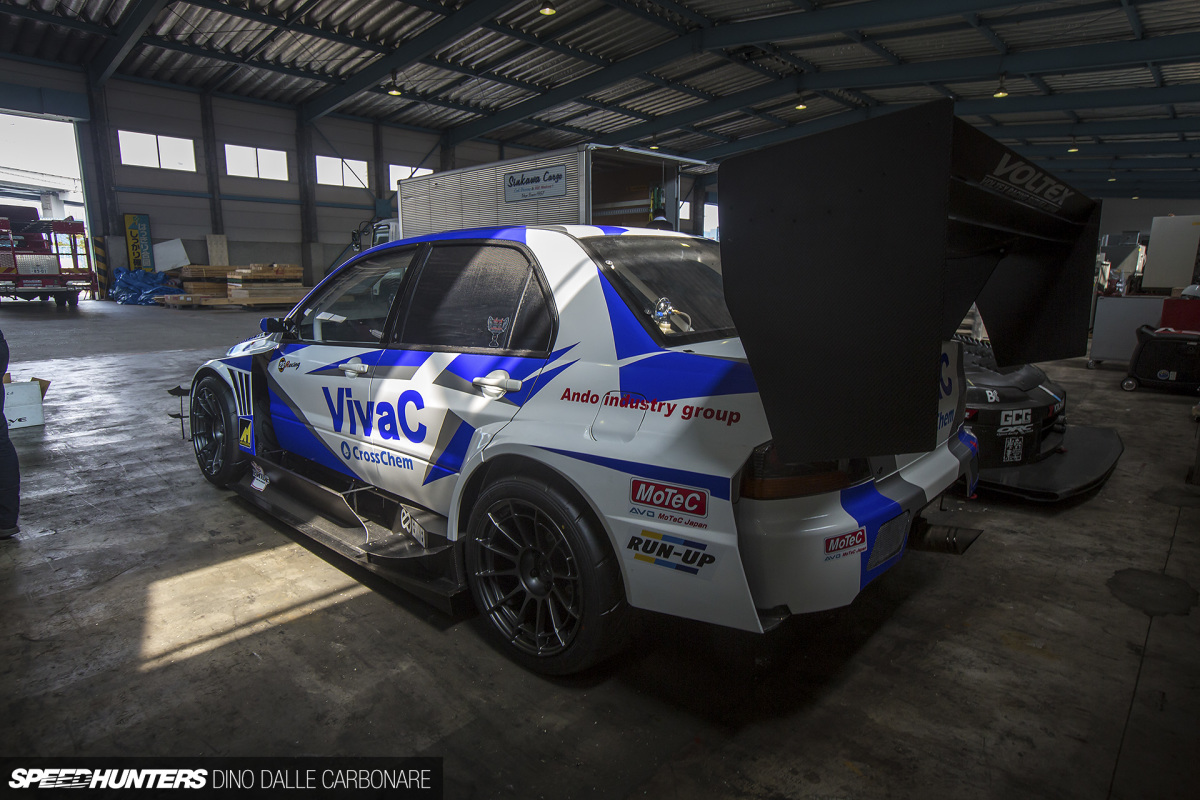 The massive Voltex rear wing is another new addition and something that makes the car look more like a proper WTAC title contender.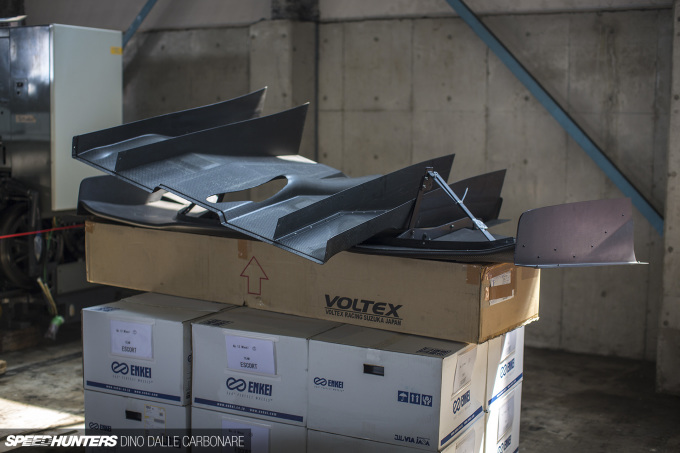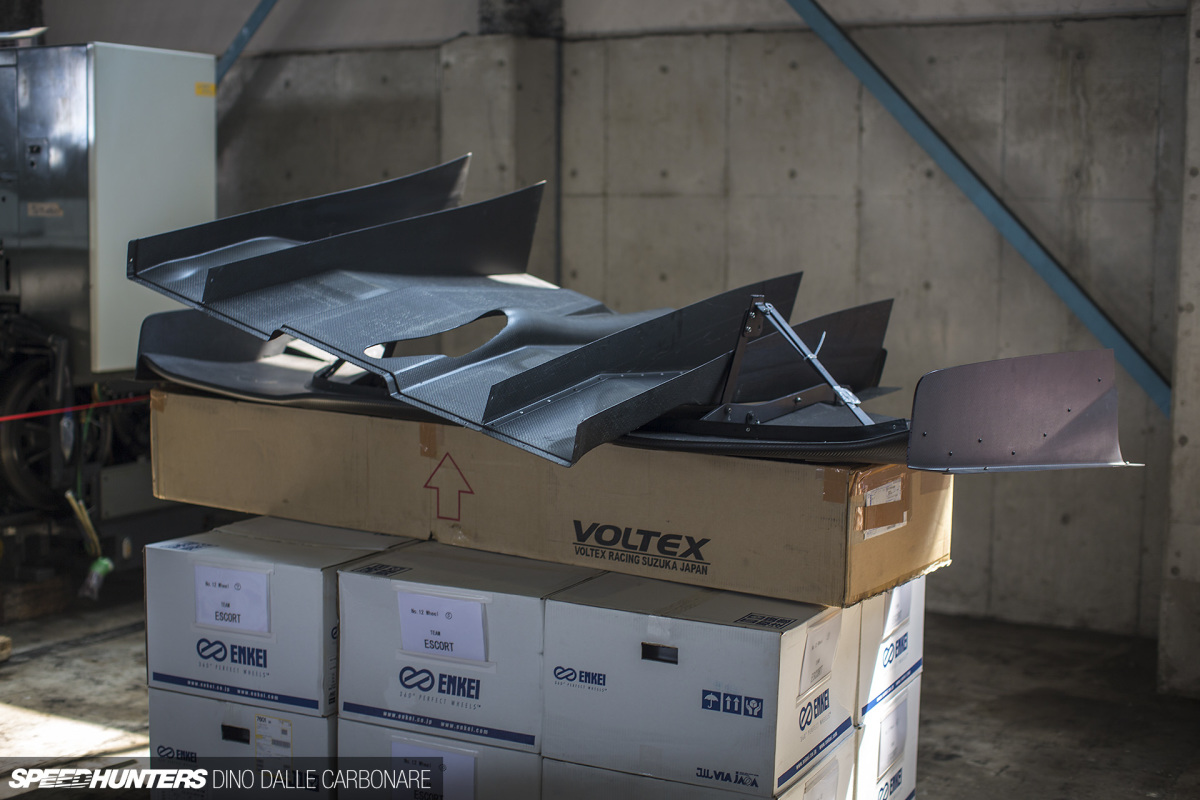 The front spoiler/under cover and rear diffuser section had already been removed and the car lifted in order to make it into and out of the container it's being shipped to Sydney in.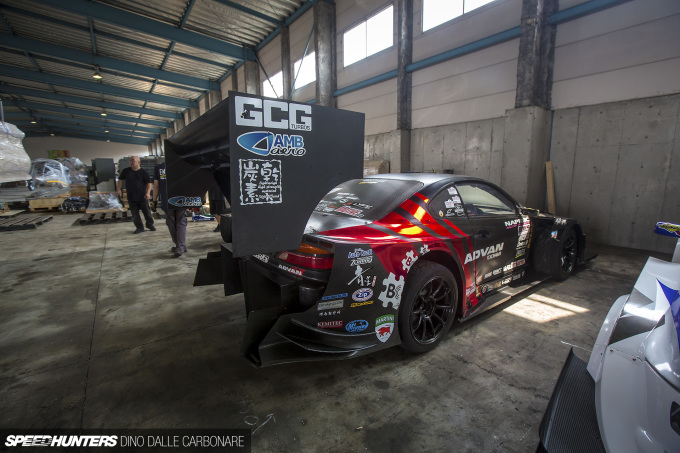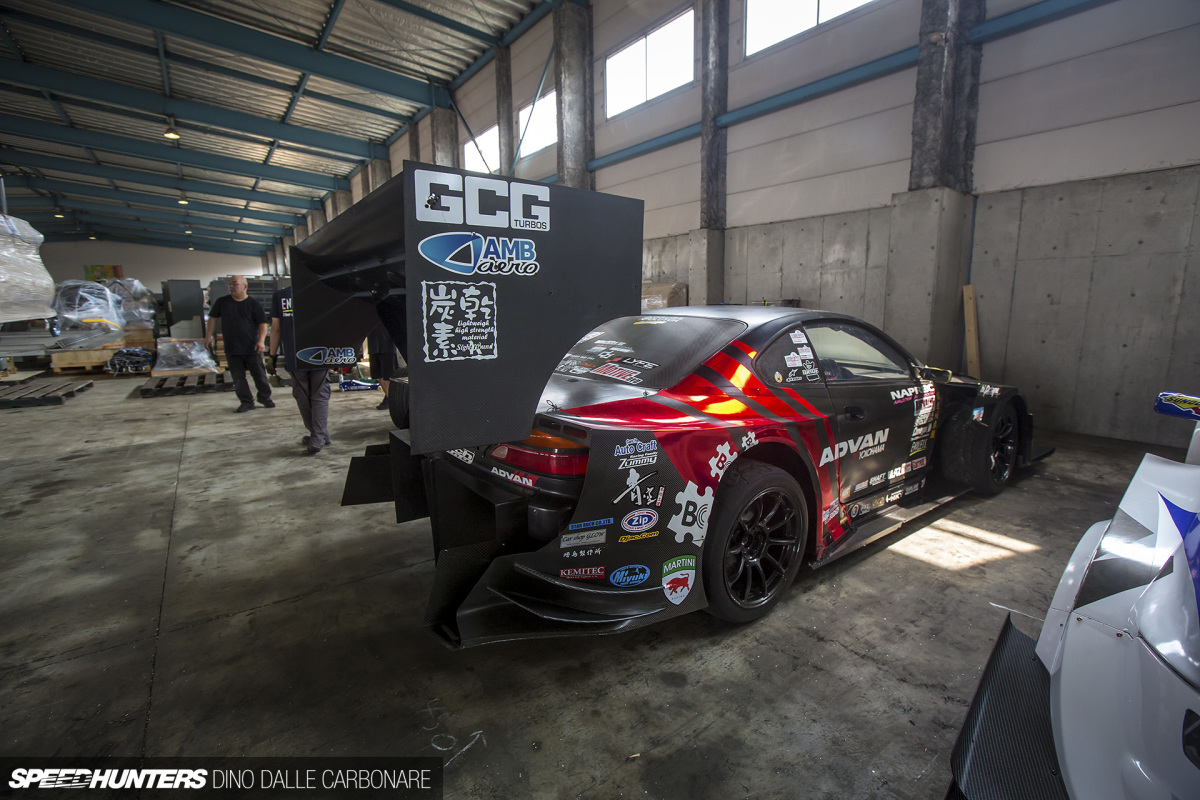 Under Suzuki's S15 was also sitting at a very unnatural-looking ride height, and while it doesn't look that much different from when we saw it earlier this year, it's had its fair share of changes and improvements made. I'm sure we'll start hearing about all the details once the 2017/2018 time attack season is finished.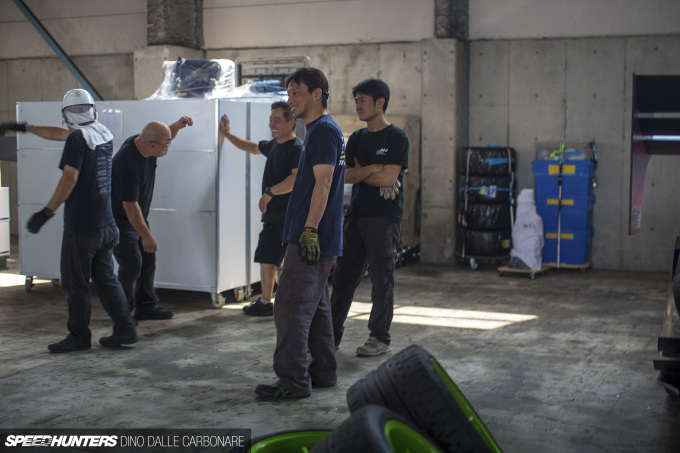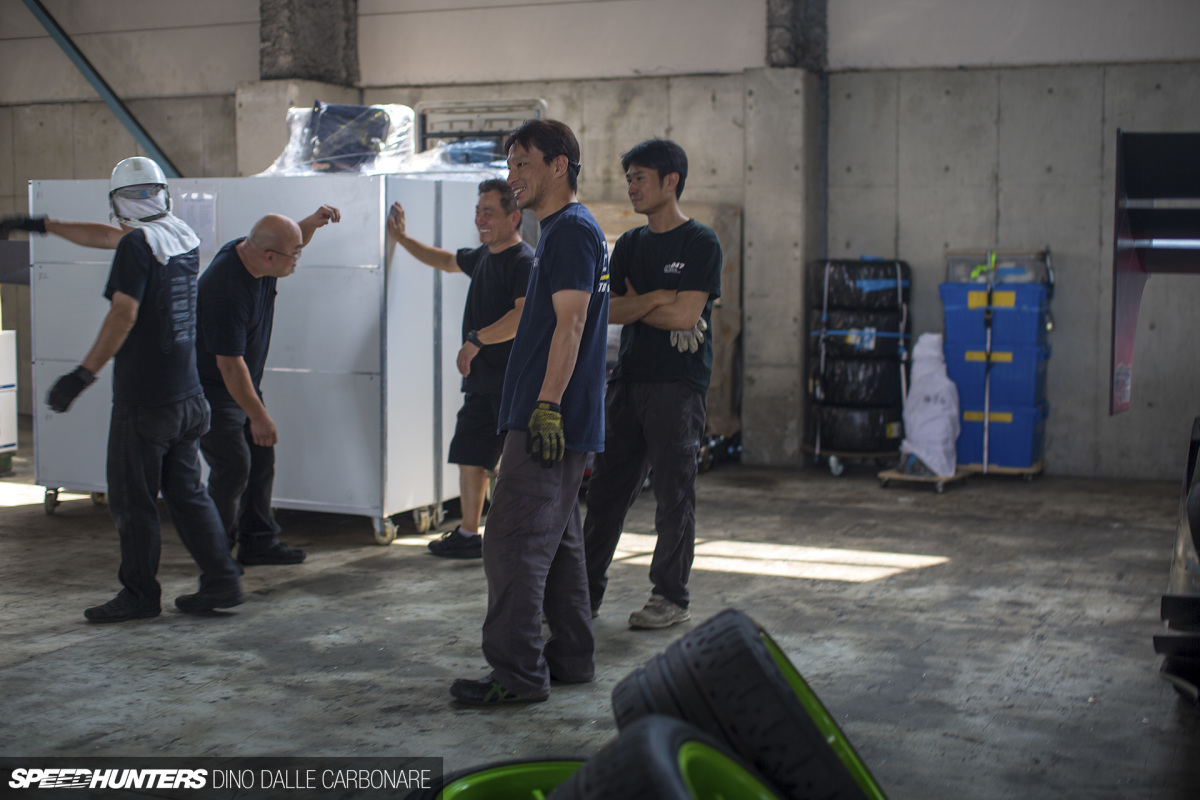 Along with the cars, each team was preparing the racks full of wheels and tires, toolboxes, spares and miscellaneous things like compact bicycles to ride around Sydney Motorsport Park. Each team gets a container to fill up, so what they can bring is far from limitless. It always makes me smile that Suzuki's guys pack Japanese drinks, can coffee and instant food into the containers. They tell me that Australian prices are nuts and that the food is too fatty.
His Lamborghini Aventador is super-cool and went down very well at the event last year, but a properly set up and dialled-in 1000hp+ 2JZ powered Daigo Saito creation will always take the cake for me. It will be great to see Saito's ex-D1/FD Lexus SC430 destroying all the Wanli tires the team has packed for Australia.
The Rotaries Arrive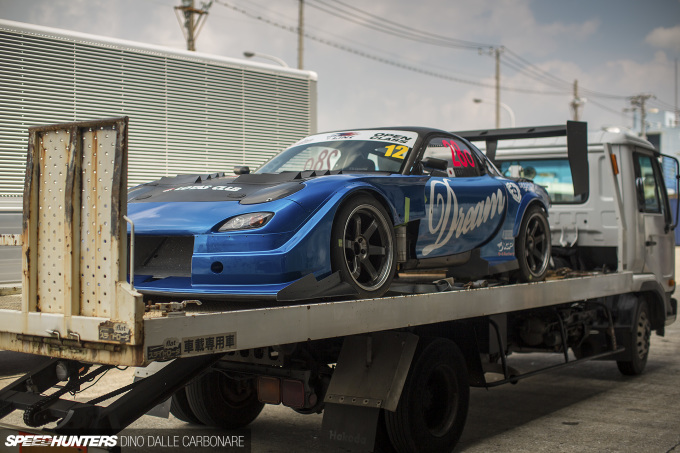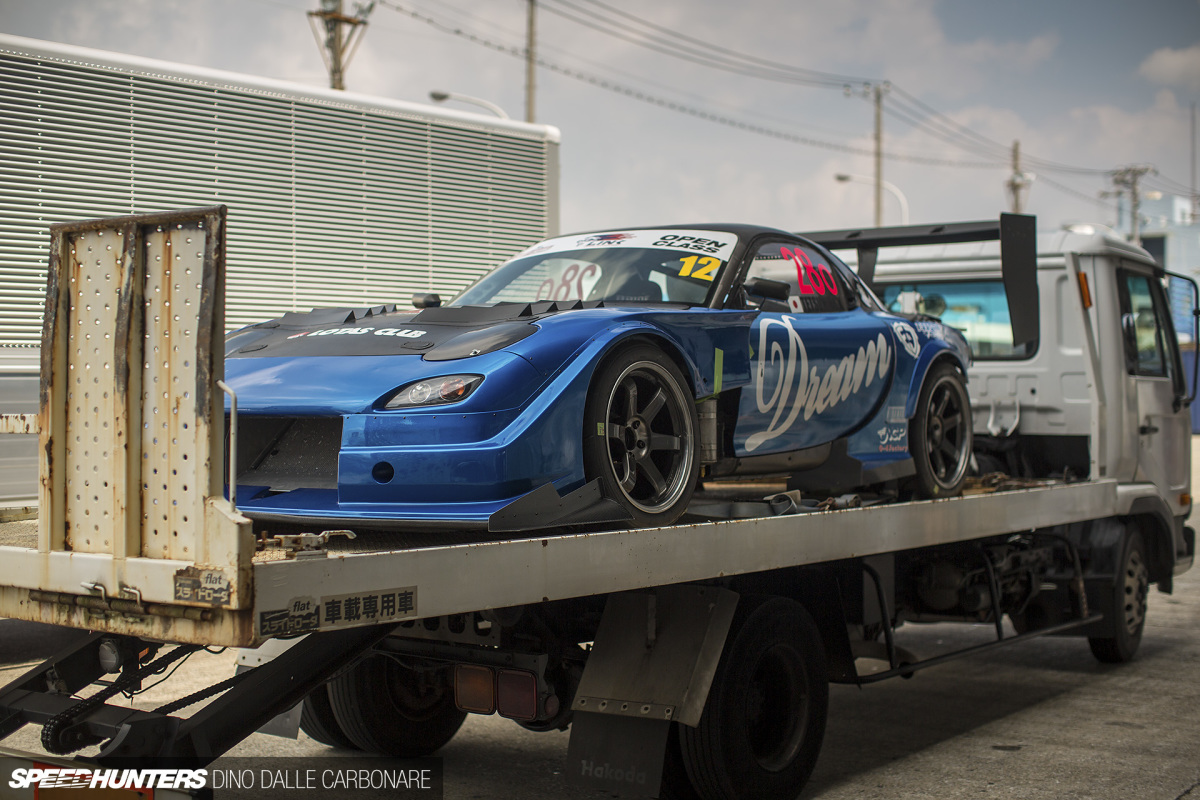 Eventually, the Car Shop Dream FD3S Mazda RX-7 arrived from Nagoya after spending some time at Voltex getting its aero properly dialled in.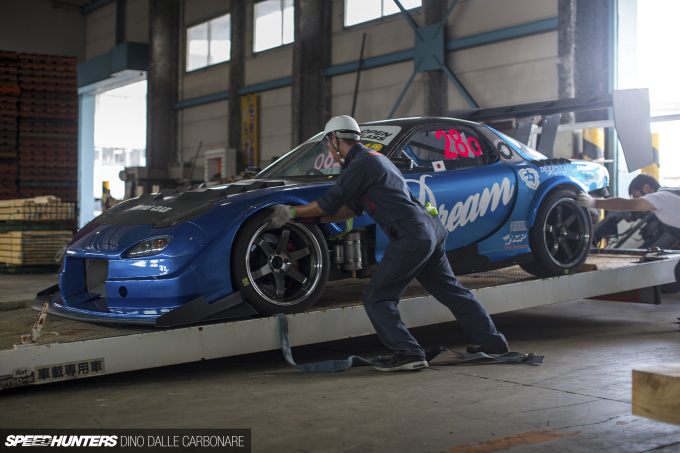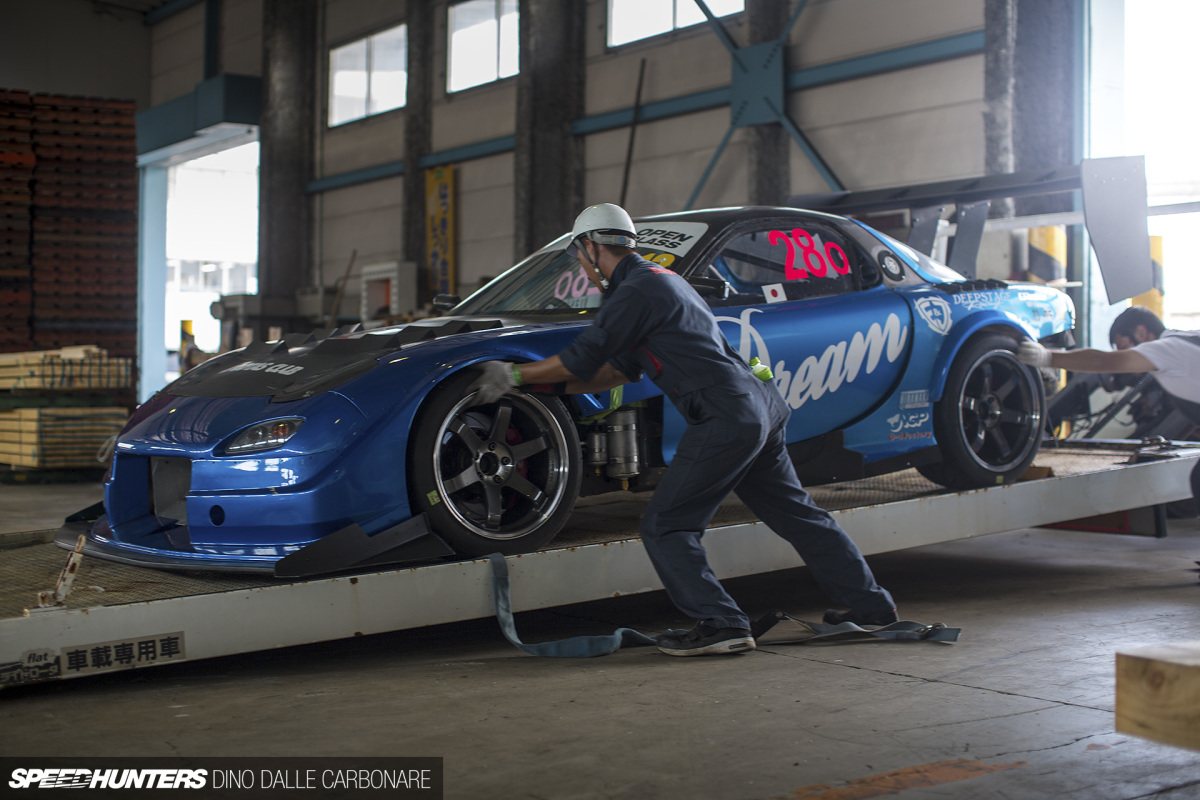 I had a chance to chat to the team last year in Australia while I was visting Hypertune and they are all such cool guys.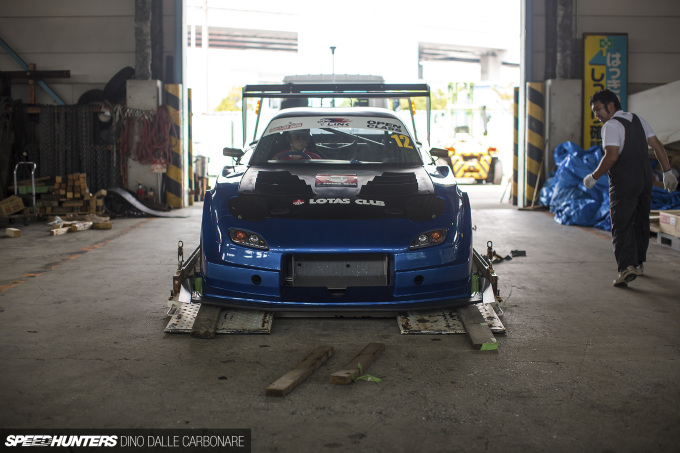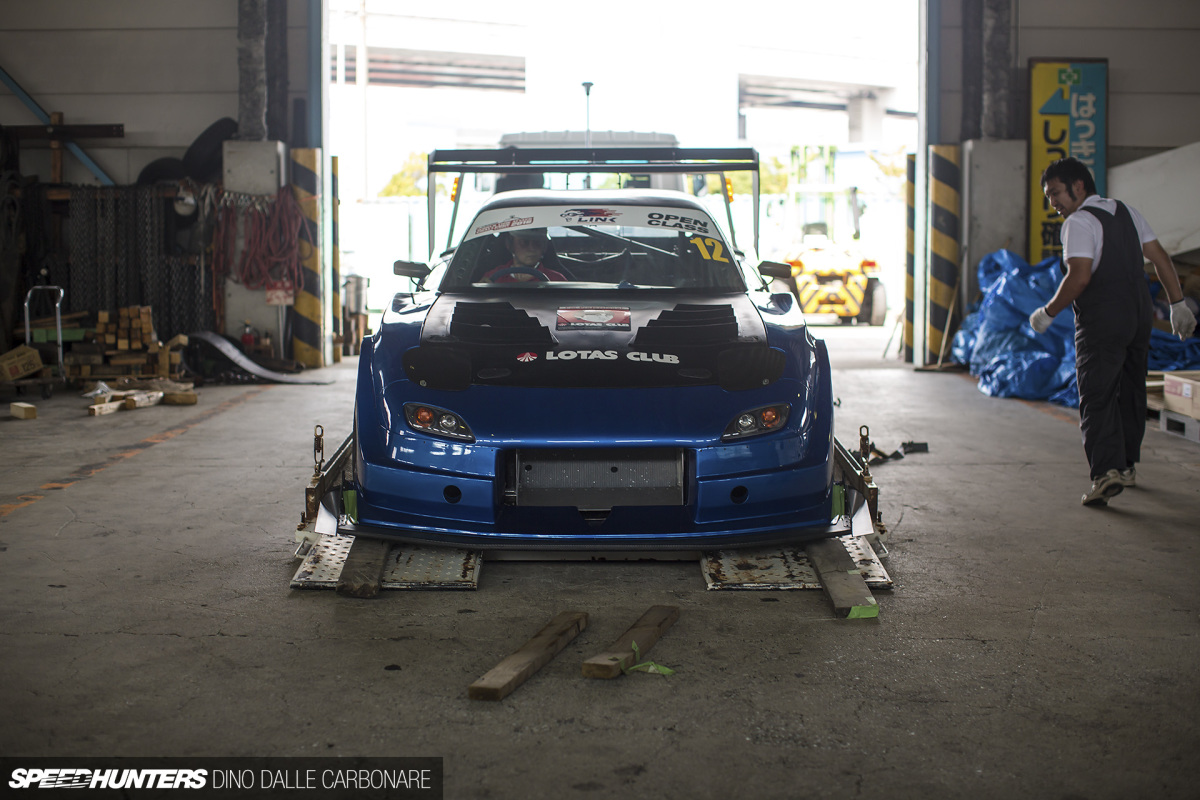 With one event under their belt they will be going into competition with experience and with the right changes made to ensure the RX-7 performs the best it possibly can. I really wish these guys the best of luck!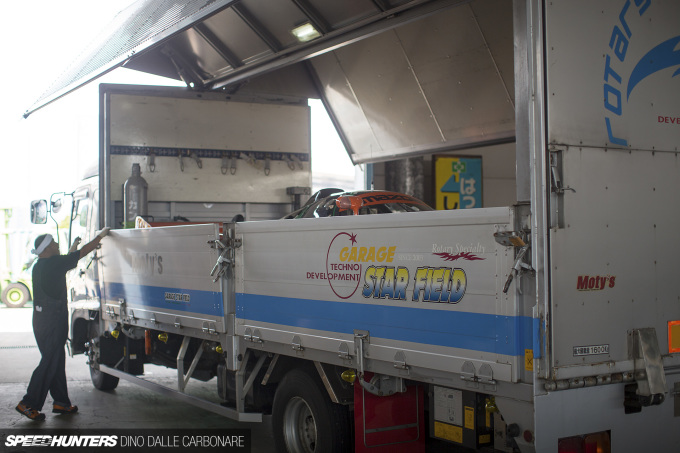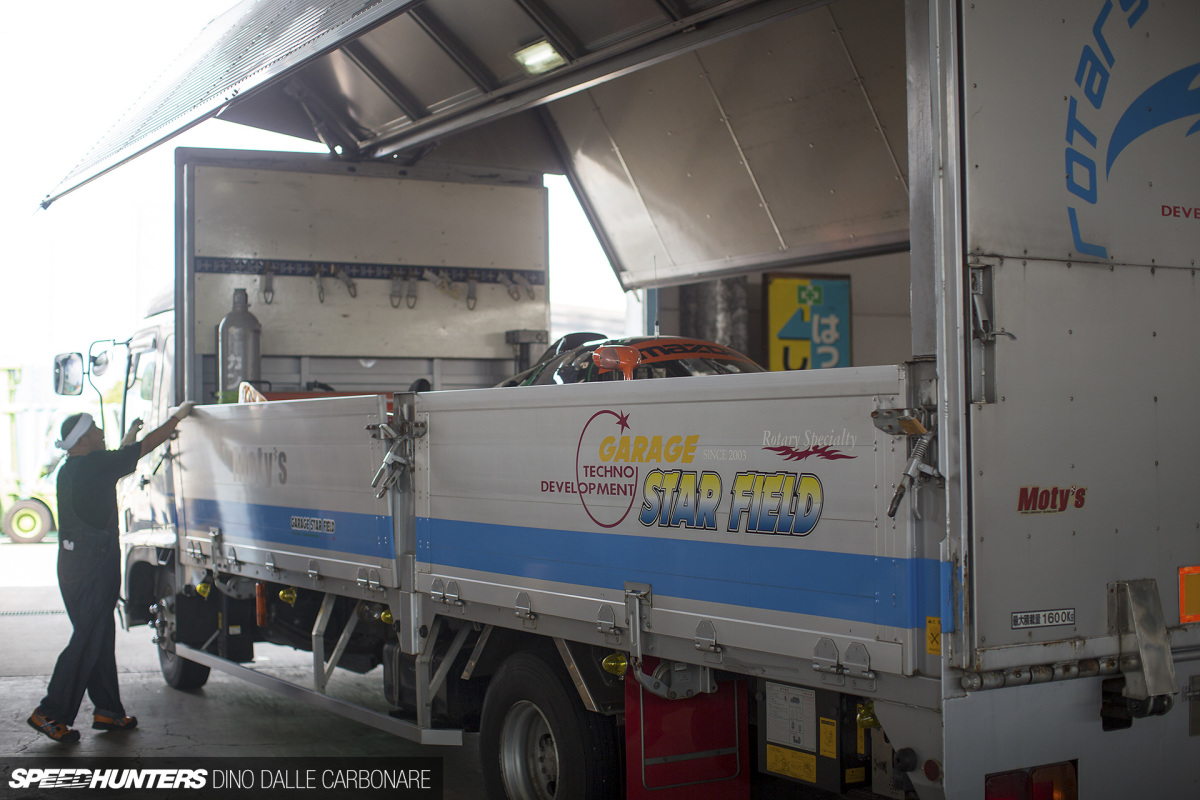 A short time later the final car headed to WTAC from Japan arrived. As the fully enclosed Garage Star Field transporter reversed into the swelteringly hot warehouse there was immediate silence.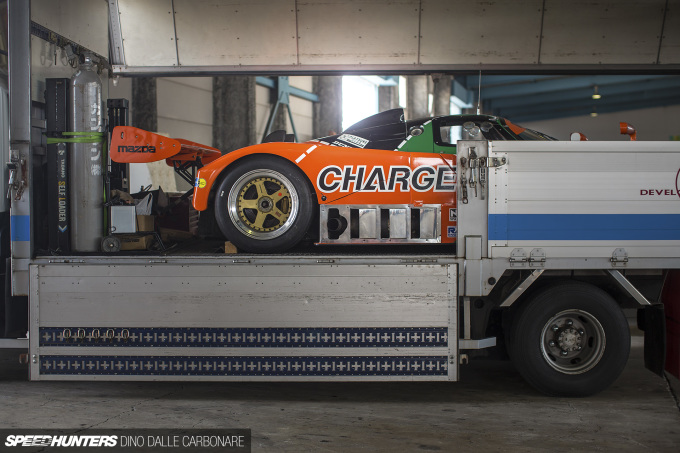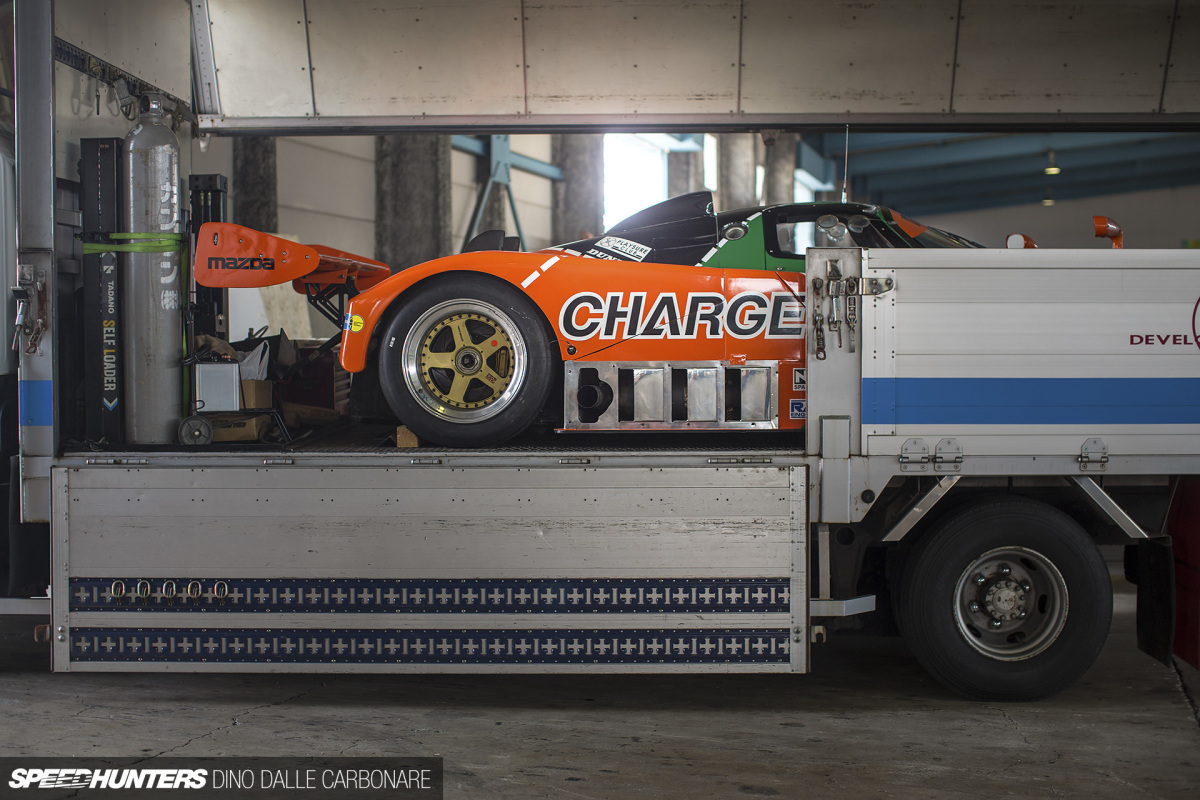 That sort of thing happens when you know you're about to see a legend in front of your eyes.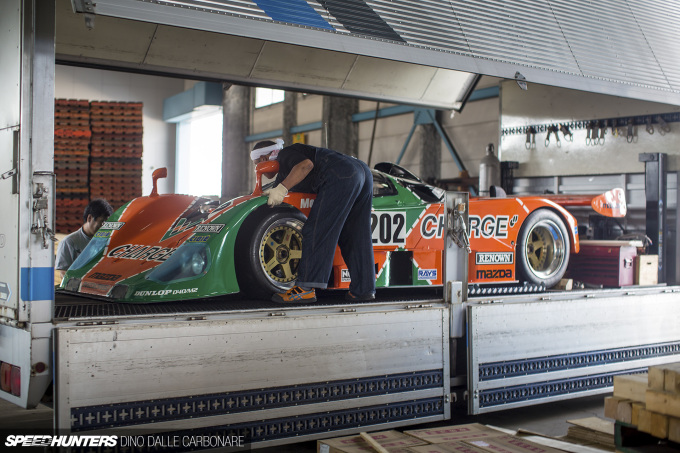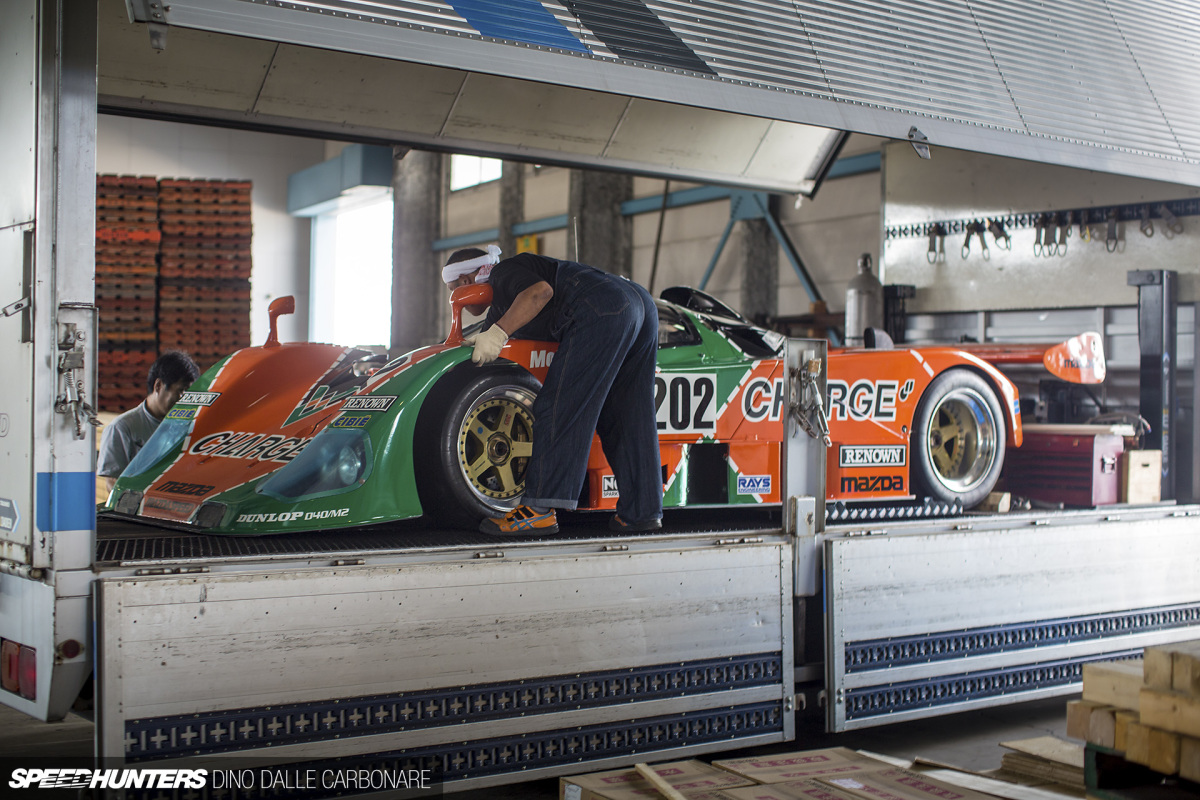 The owner of the Mazda 767B has worked hard to return the car to its former glory after its crash at Goodwood in 2015.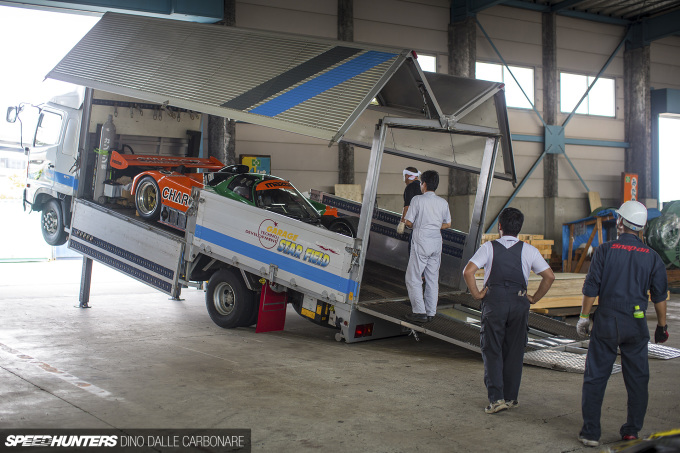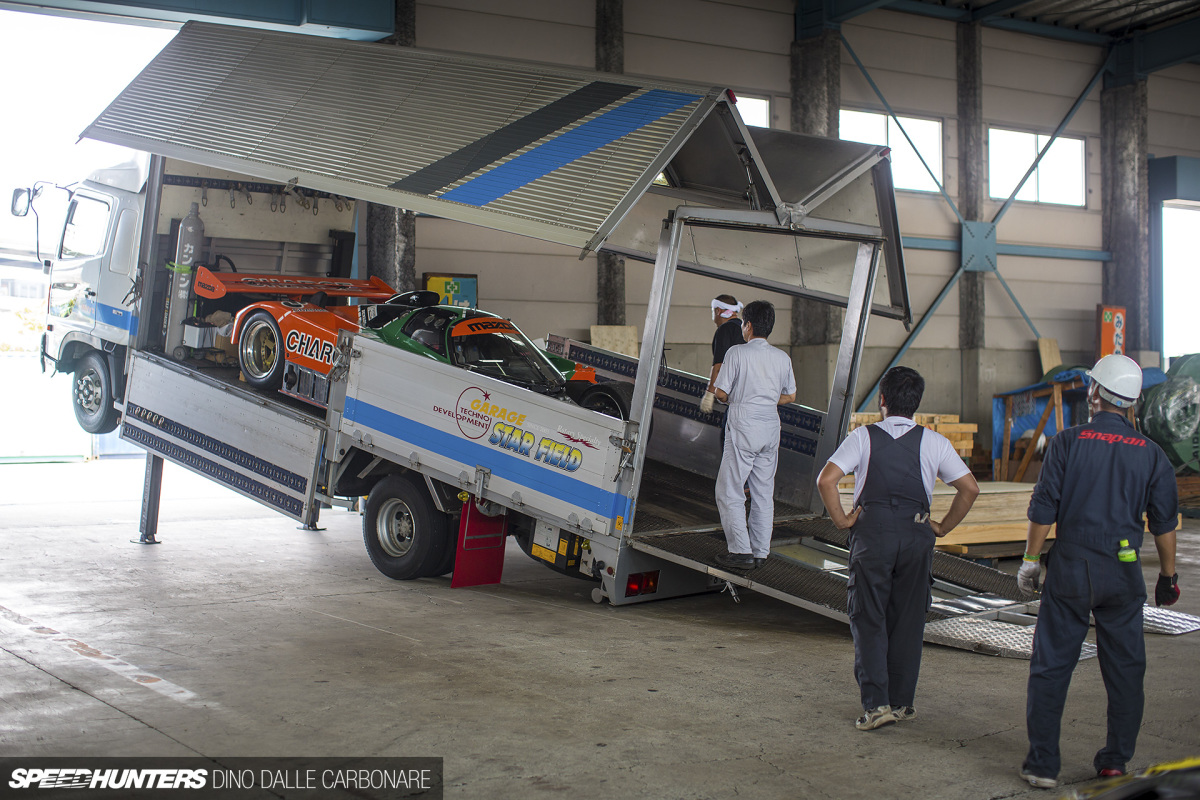 The year this quad-rotor screamer first came to WTAC was the year I missed the event, and to date I've only seen it driven once at Tsukuba at a 7's Day meet. But Tsukuba's straight is not long enough to get the most out of its astronomical RPM limit and the resulting music that plays from the side pipes. Side note: can JDM transporters get any cooler!?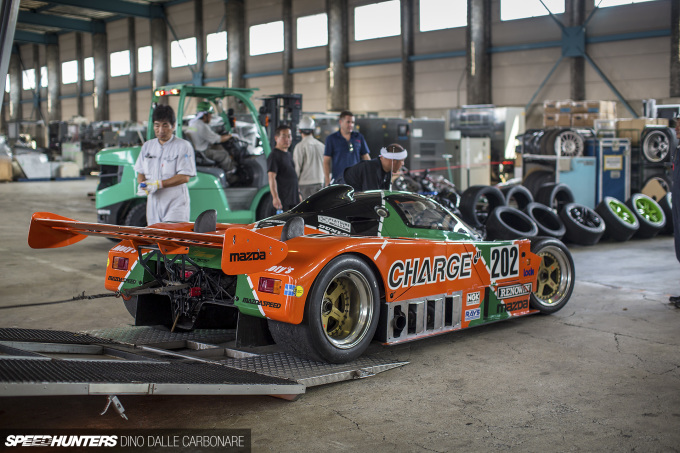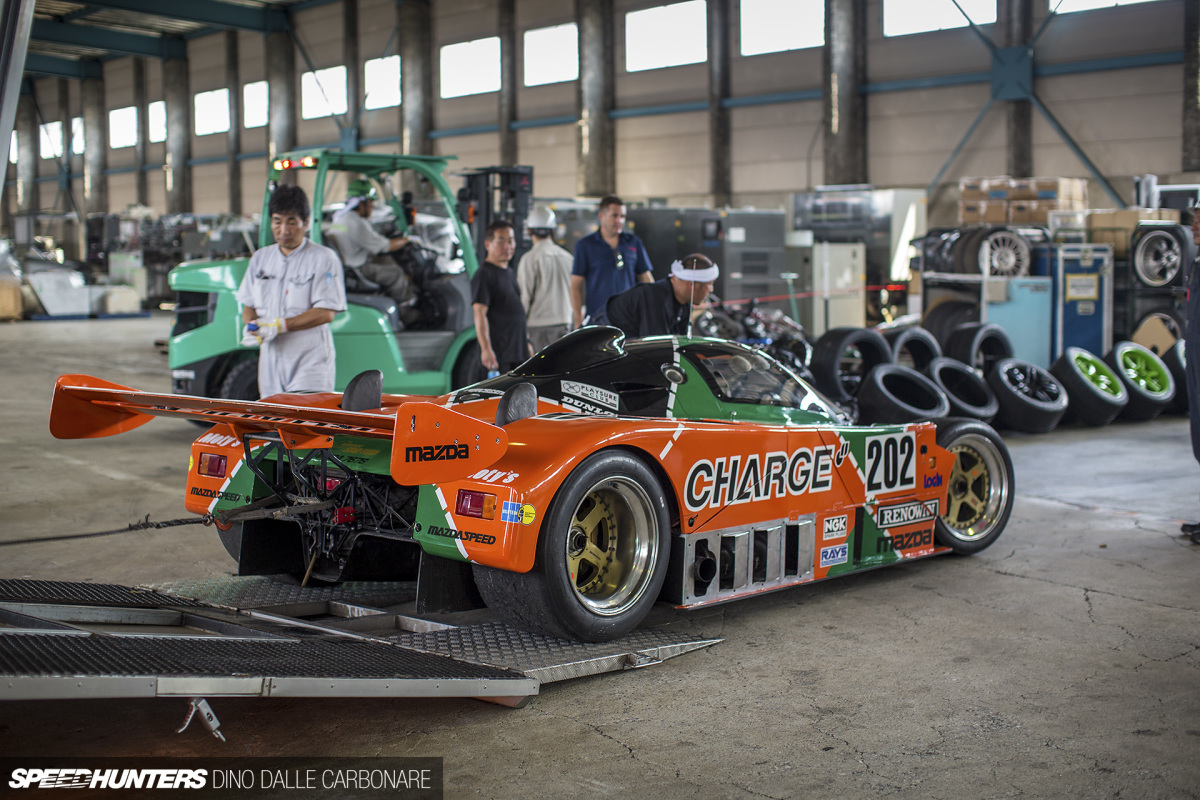 Just look at this thing…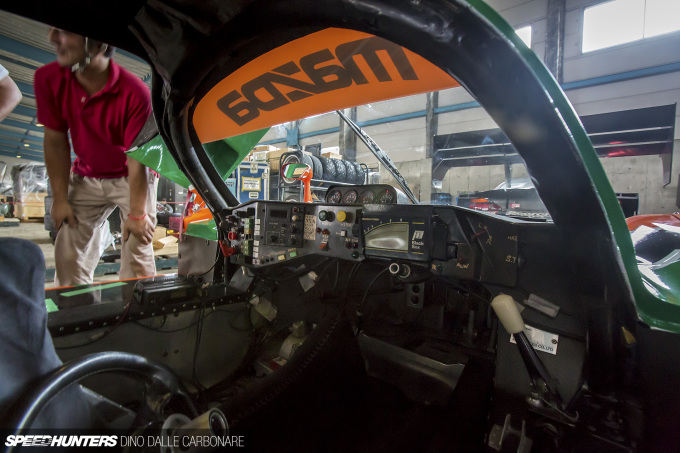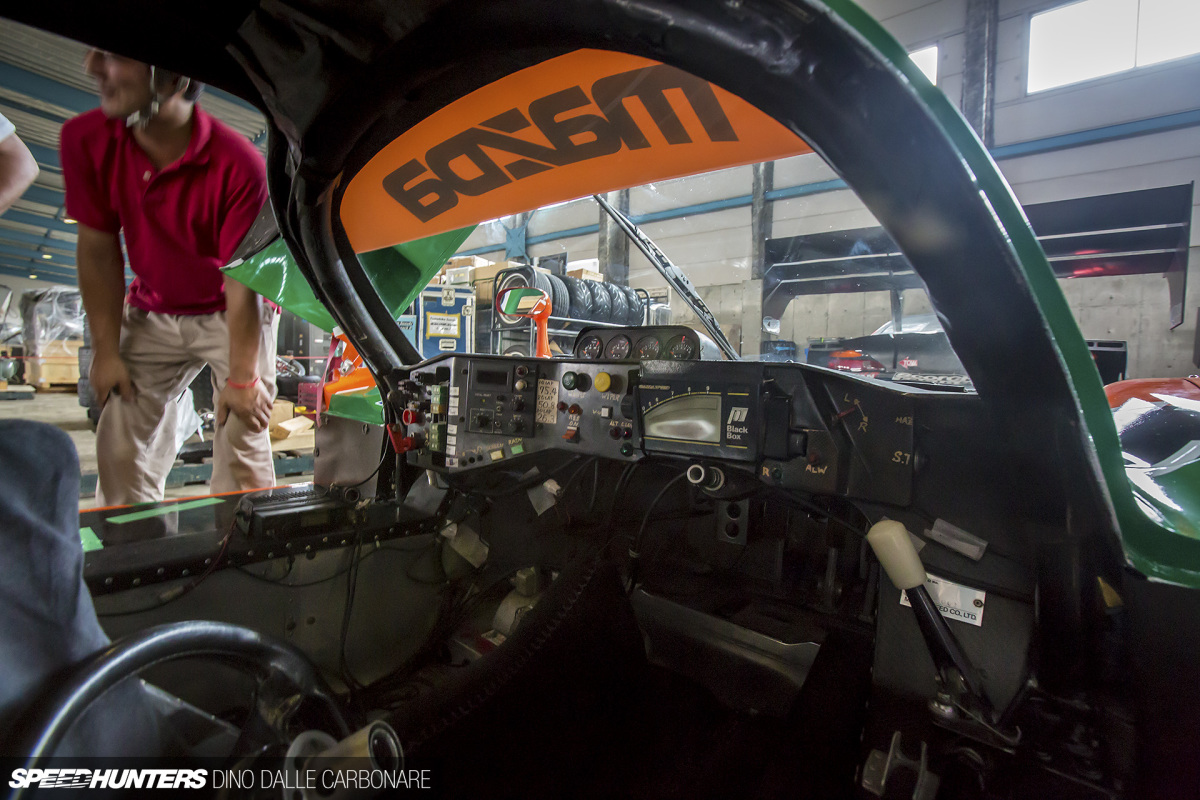 The cockpit resembles something out of a prototype jet fighter and is so cramped it gave me a sense of claustrophobia just looking inside. This is a Le Mans racer built in a time when men were still men and stirred through a gearbox with a big metal stick.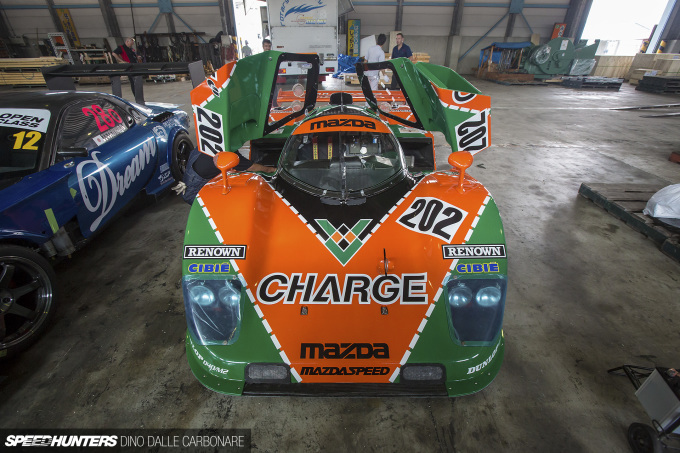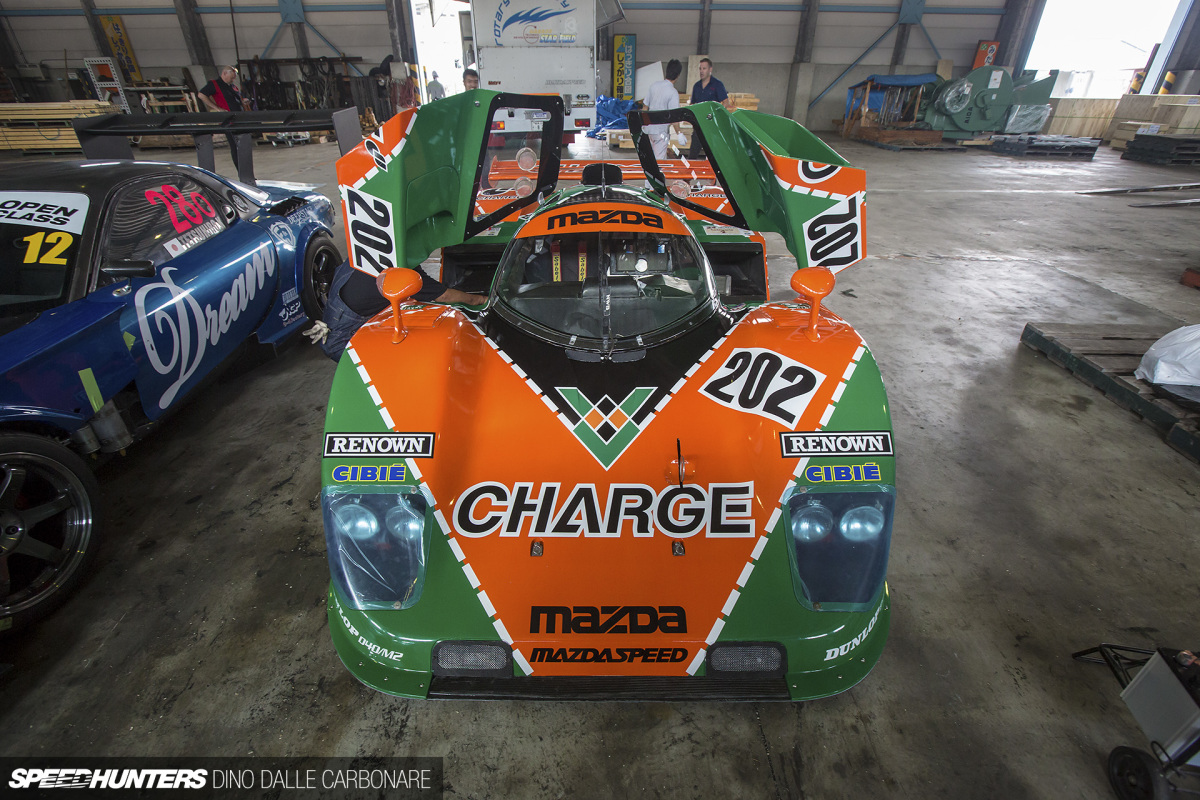 With all six cars lined up and their accompanying cargo laid out and labelled properly it was time for the shipping company to take over and load them all up into their containers. Next time we see these cars will be in Sydney, Australia on the 13th and 14th of October where Team Speedhunters will be on site to give you daily WTAC 2017 reports.
Dino Dalle Carbonare
Instagram: speedhunters_dino
dino@speedhunters.com