The sheer number of tuning shops that filled Fuji Speedway's paddock for the Fuji 86 Style with BRZ event over the weekend clearly reflects the popularity of Toyota's 86 (and Subaru's BRZ) in the car's home country.
Blitz was was one of the many tuners present, and to help showcase its products at the annual event brought along a very cool Toyota 86 demo machine.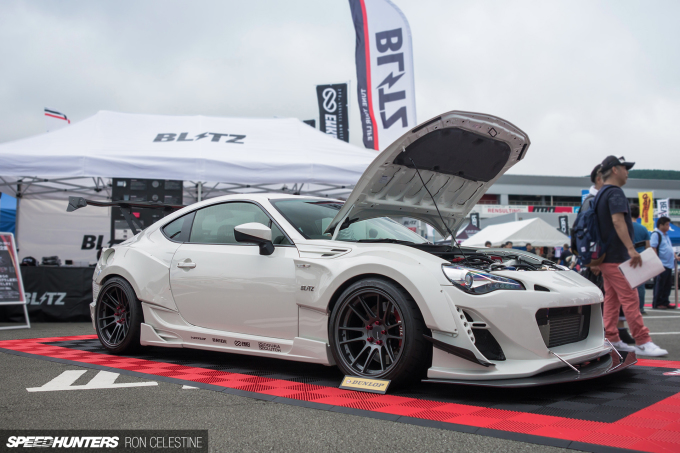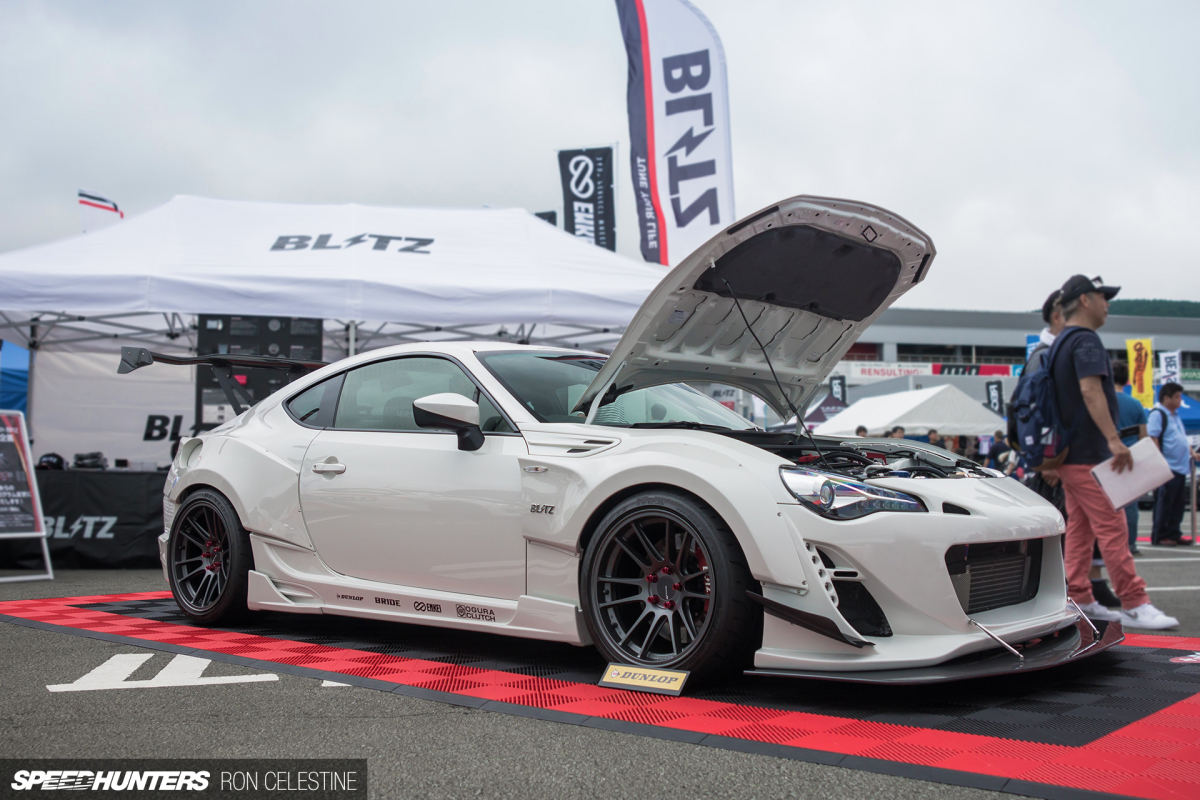 The Blitz Aero Speed R-Concept kit worn by this 86 is one of my favorites for the model; it adds the drama and overall aggression I think is lacking in the factory car. Among the hoards of Rocket Bunny/Pandem 86s, it's something a little different too.
Given that Blitz is a performance tuner first and foremost, the Aero Speed R-Concept kit has functionality to go along with the form. On the front bumper you'll find extra curves and slits to guide more air into the intake, and there's also a carbon fiber front splitter and canards to provide additional down force.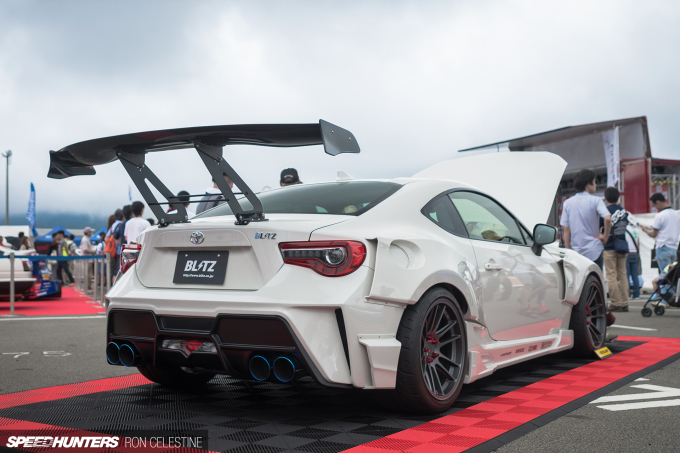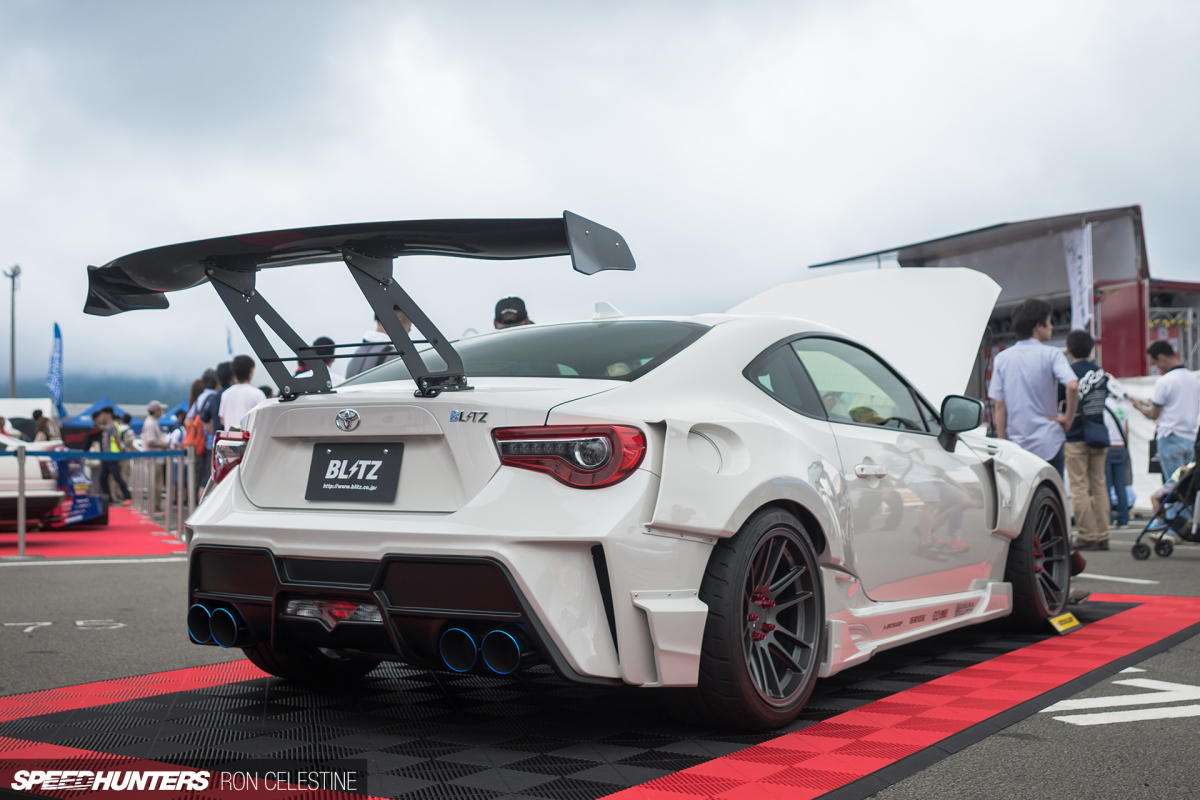 In the rear, the addition of flaps and slits on the sides, and a huge diffuser and giant carbon GT wing also serve a functional purpose. It also looks tough.
Lightweight 18-inch Enkei GTC01RR are a good fit for the overall theme of this ZN6, their narrow spokes providing a great view of the Blitz big brake kit featuring 6-pot front and 4-pot rear calipers and 355mm 2-piece rotors.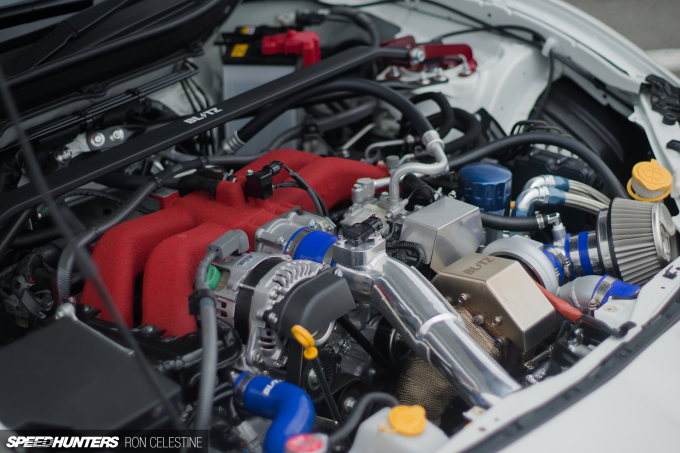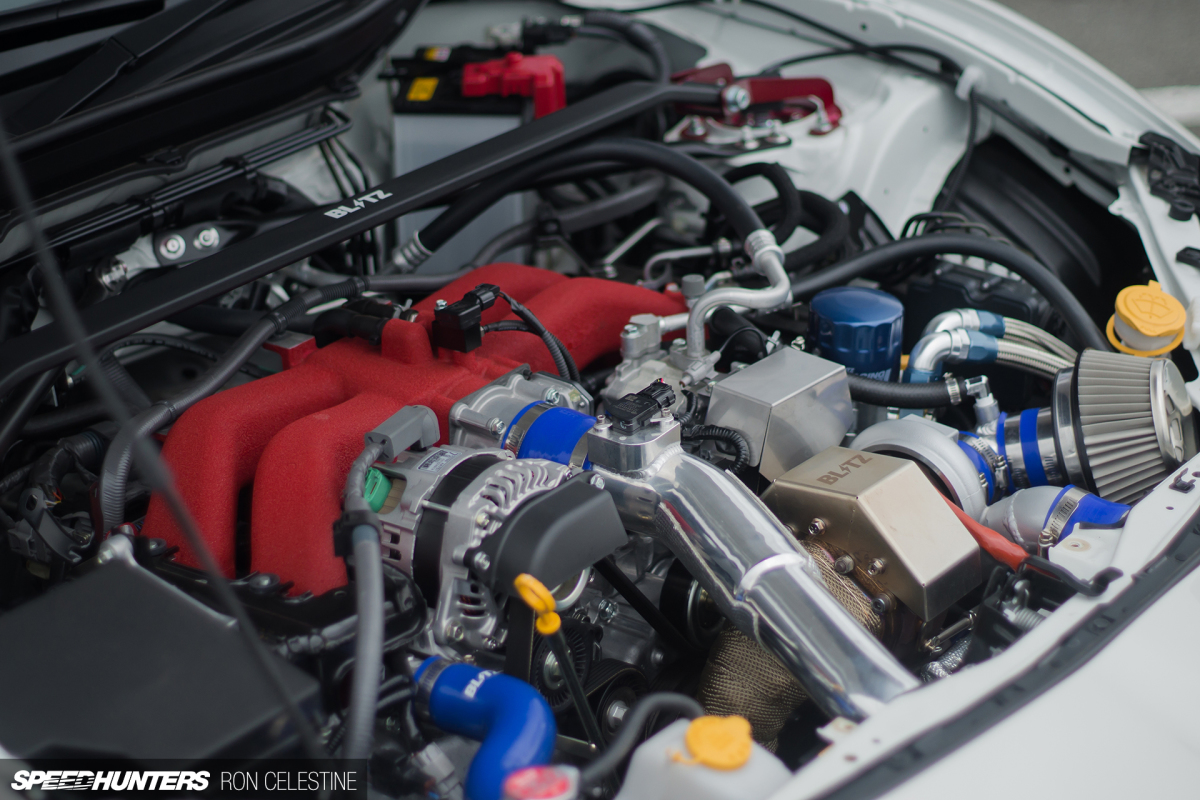 Sharp-eyed readers will have noticed the front-mount intercooler in a couple of the earlier images – yep, boost is also part of the equation. As you'd expect, it's a full Blitz package too, the B06-380R turbocharger-based bolt-on setup able to lift max power to 268PS and 298Nm with less than 7.5psi boost pressure.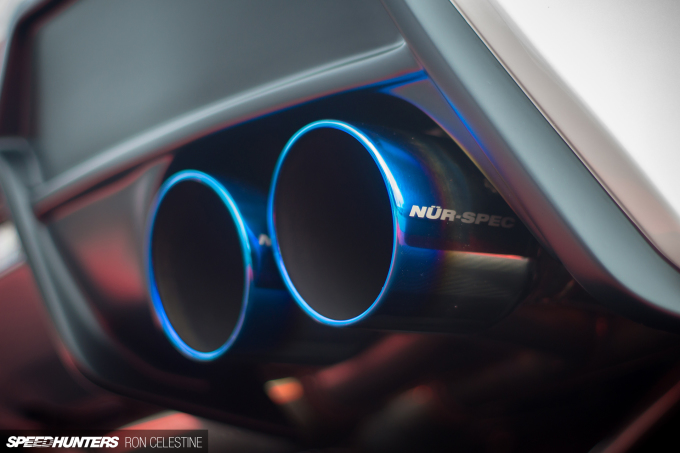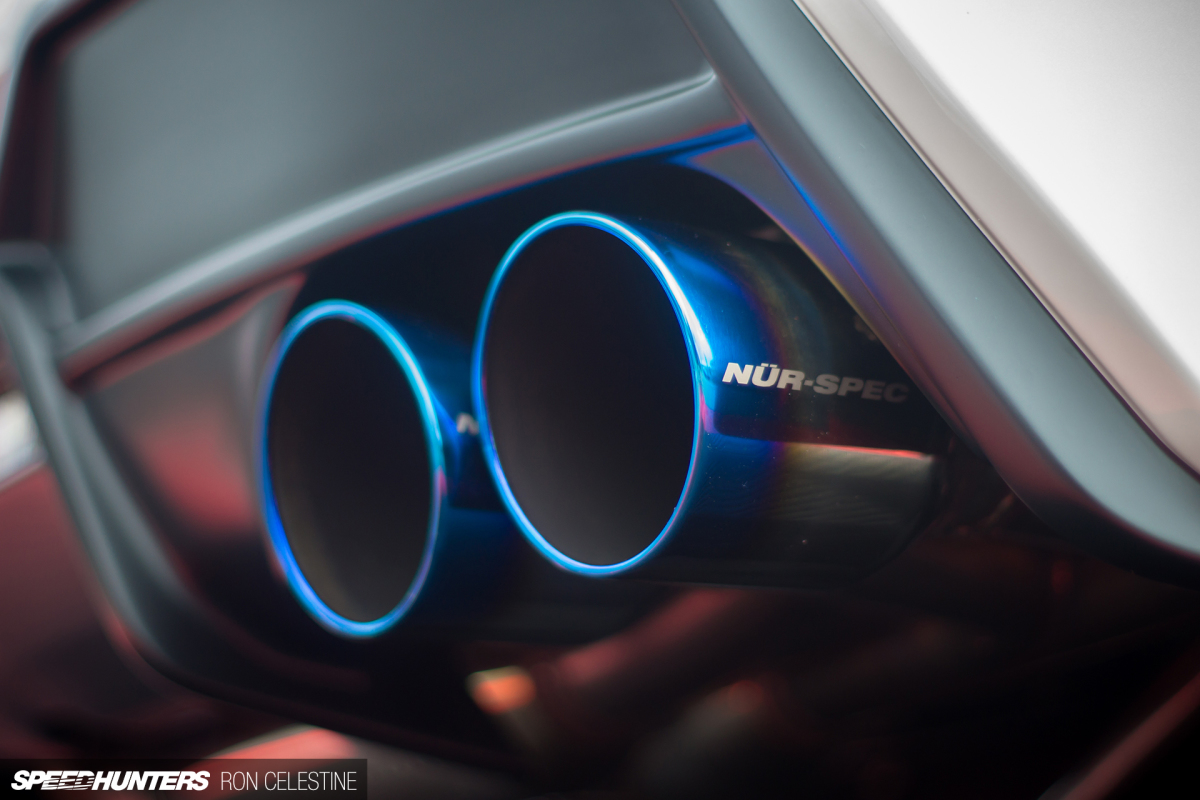 Adding to the power party and looking quite stunning out back are the quad tips of the Blitz Nür-Spec titanium exhaust system.
Besides the Blitz gauge cluster in the dash and a pair of Bride seats, the 86's interior remains notably stock, which is somewhat surprising given the extent of modifications made in every other area. That said though, it was nice to find another Japanese tuner balancing both functionality and form in a demo car.
Stay tuned for more from Fuji 86 Style with BRZ!
Ron Celestine
Instagram: celestinephotography