Imagine a world where lithium-ion batteries were discovered in an earlier century and electric motors took precedence in development from manufacturers over the internal combustion engine. What could we have come up with? What would a 1940s Grand Prix car be like with an electric motor and a battery?
Well, Infiniti took the 'what if' question and came back with an answer in the Prototype 9.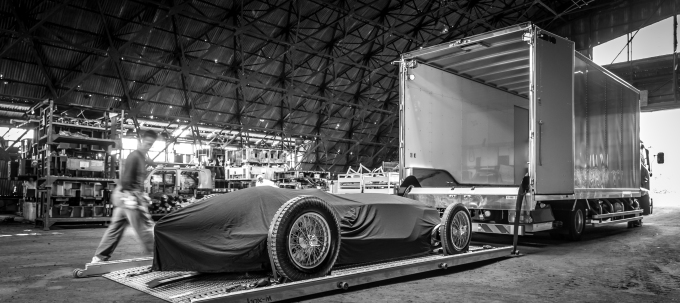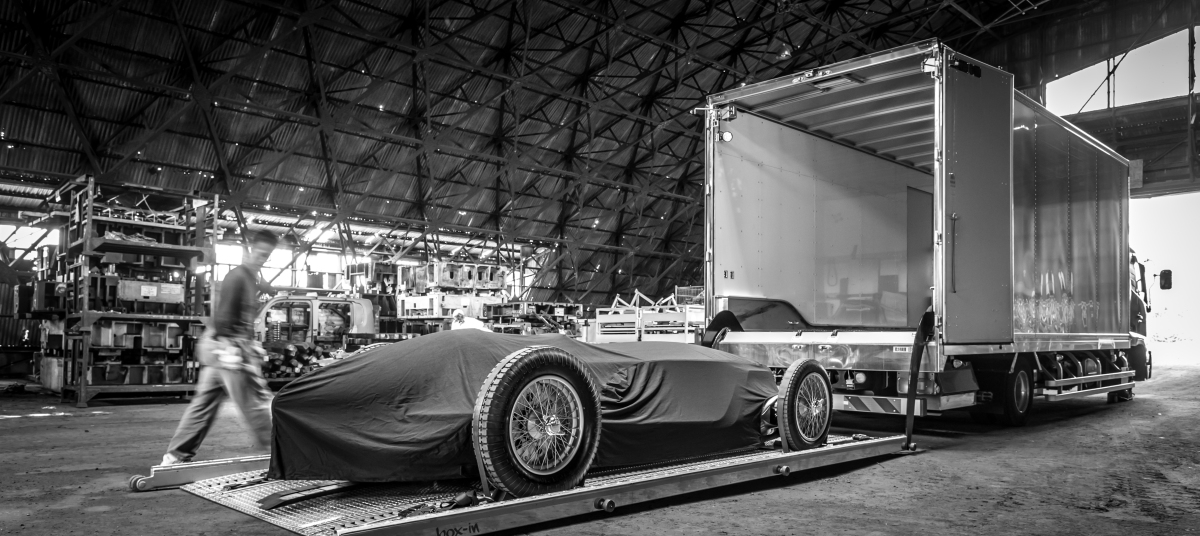 It does take some leaps of the imagination to envision then actually build a race car like this, but truth be known, the first electric car was created just a few decades before the '40s, nearly alongside the first gasoline-powered cars. At the time there was a grave concern for scaring horses that were sharing the roads during early automotive development. So, the idea for Infiniti in this design experiment was set.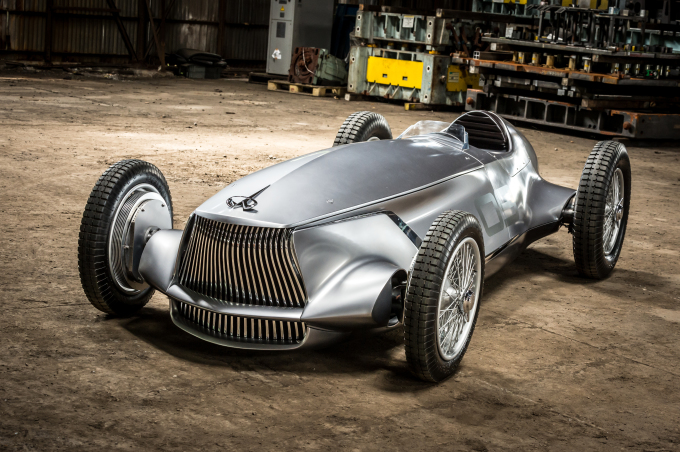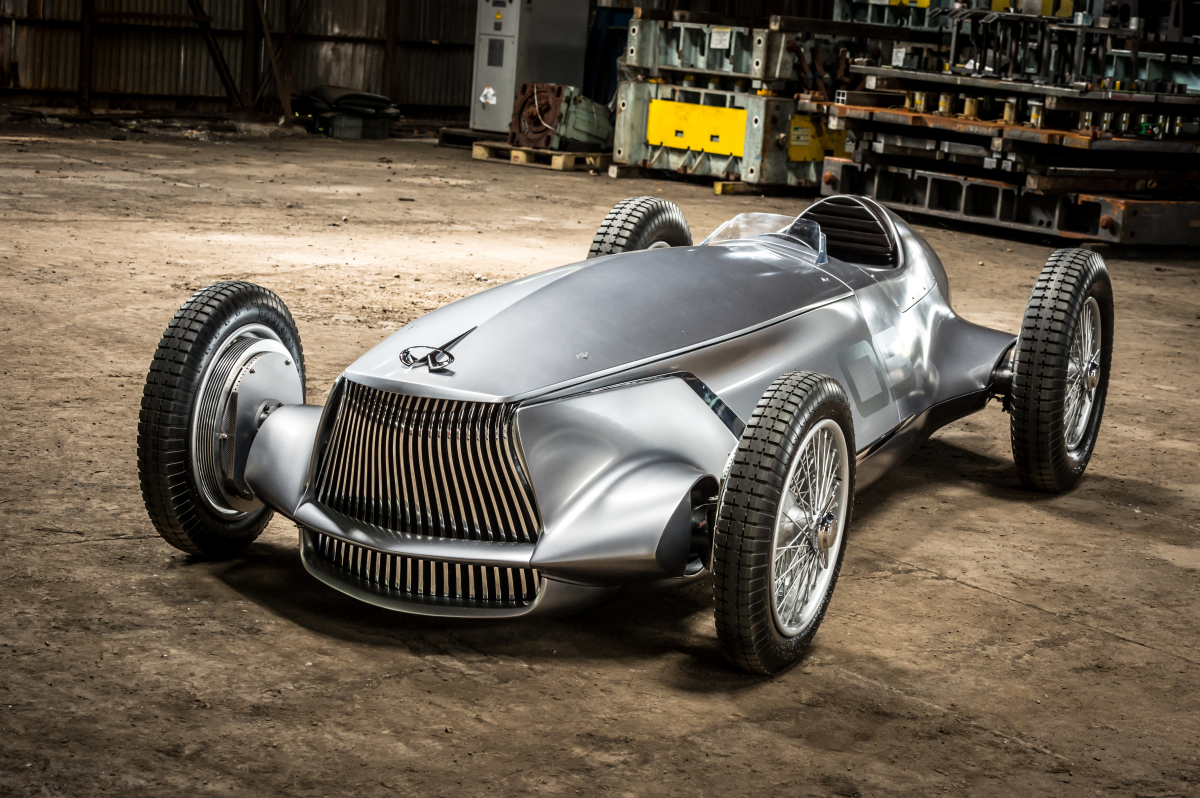 You can't deny that the Infiniti Prototype 9 is an amazing looking car from the outside. It's period correct in every way, save for the lithium-ion battery and electric motor that puts out 148hp and 236-lb/ft of torque. Otherwise, it uses a rigid axle front end, De Dion rear axle on transverse leaf springs and hydraulic rotary dampers. The wheels are center-lock wire spokes in 19-inch diameter with 450-19 and 650-19 tires front and rear respectively (this old sizing would put the widths at around 3.5-inches front and about 4.5-inches rear).
Despite the all metal bodywork and batteries, the Prototype 9 weighs in at 1,962lbs (890kgs) with a 43/57 weight split front to rear. It gets up to 62mph (100km/h) in 5.5-seconds, which would trounce the road cars of the era. If you're asking if it would rival Grand Prix cars of the era, that would be up in the air since standing acceleration is a more modern measurement and top speed was more important then.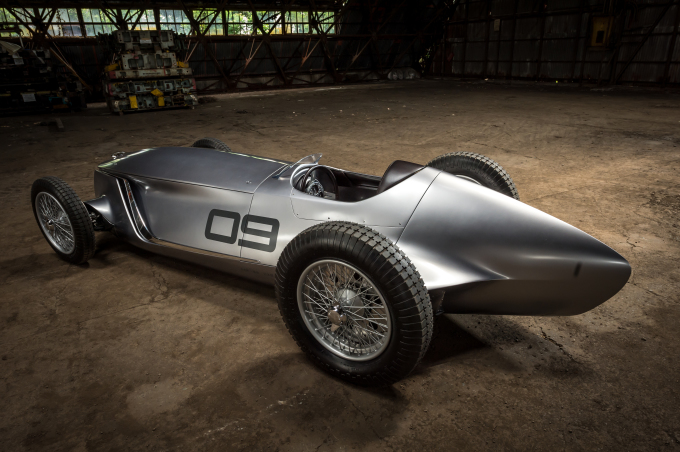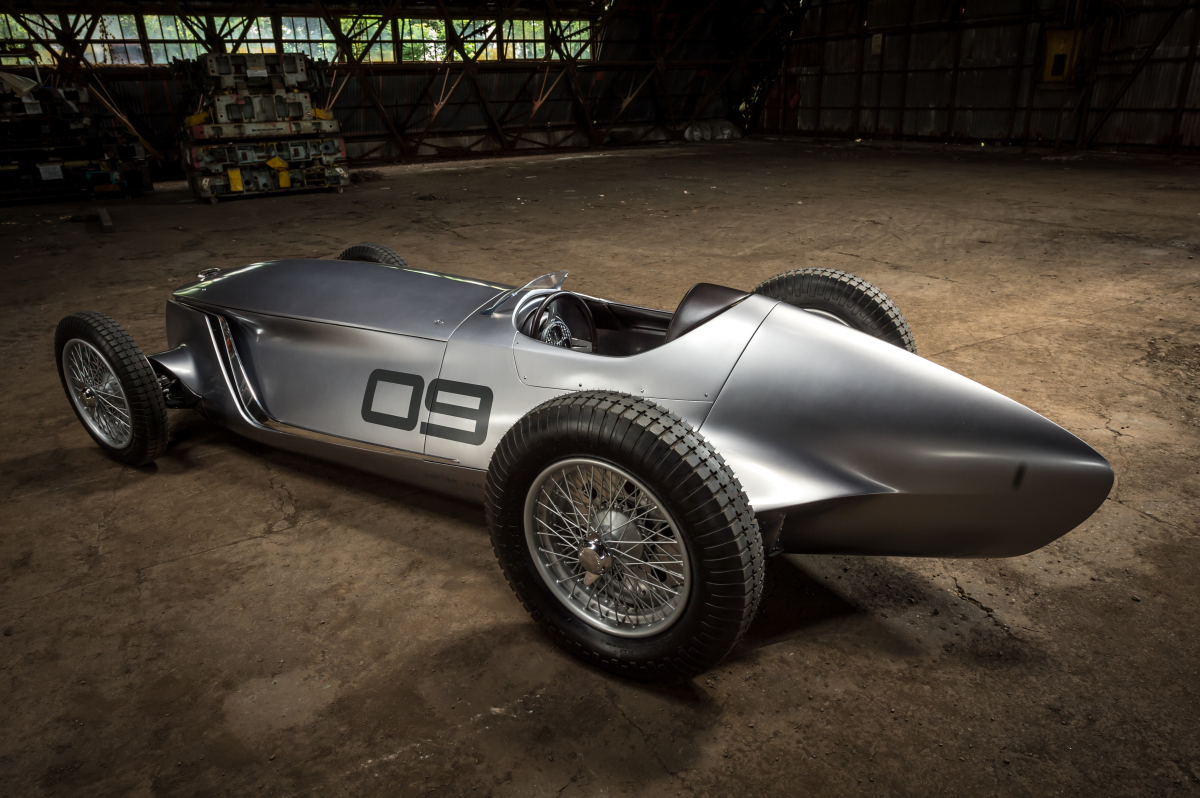 When you look at a car like this, you do have to ask if doing EV conversions on classic cars would be the next big thing. It's not unheard of as Anthony Kiedis of the Red Hot Chili Peppers owed a 1967 Chevrolet Camaro with an EV conversion. There's also Neil Young's LincVolt, a hybrid conversion on a 1959 Lincoln Continental that uses a Capstone Microturbine using biomass ethanol fuel to generate power while a 150kW UQM motor drives it. Then there are the builders out there that have done conversions on all sorts of Porsches and Beetles throughout the US and the rest of the world.
So, with battery prices coming down and EV conversions becoming cheaper, would you want to see a classic car turned into an EV? Sound off below.
Words by Justin Banner
Instagram: jb27tt
Facebook: racerbanner
Twitter: RacerBanner