No Style Is Forgotten
Since returning to Japan from Malaysia, I've been pondering the ways to approach my final post from Art of Speed. And the question that Asep, the organizer of the event, asked while inviting me up on stage to present the 'Best of Show' award to the owner of the 1JZ-powered Mercedes-Benz 2.5-16 Evo replica, keeps running through my mind. "Why do you keep coming back?"
Through the events we cover on Speedhunters, we're often presented with the very best the automotive world has to offer. From Tokyo Auto Salon and HKS Premium Day at the beginning of the year, to the Pikes Peak International Hill Climb, Goodwood Festival of Speed and Pebble Beach in summer, all the way to the World Time Attack Challenge, idlers, Super Battle, Mooneyes events and the Nismo Festival – we're there.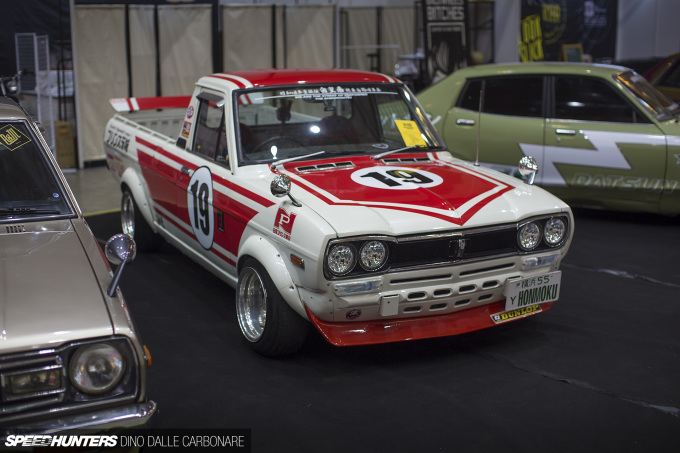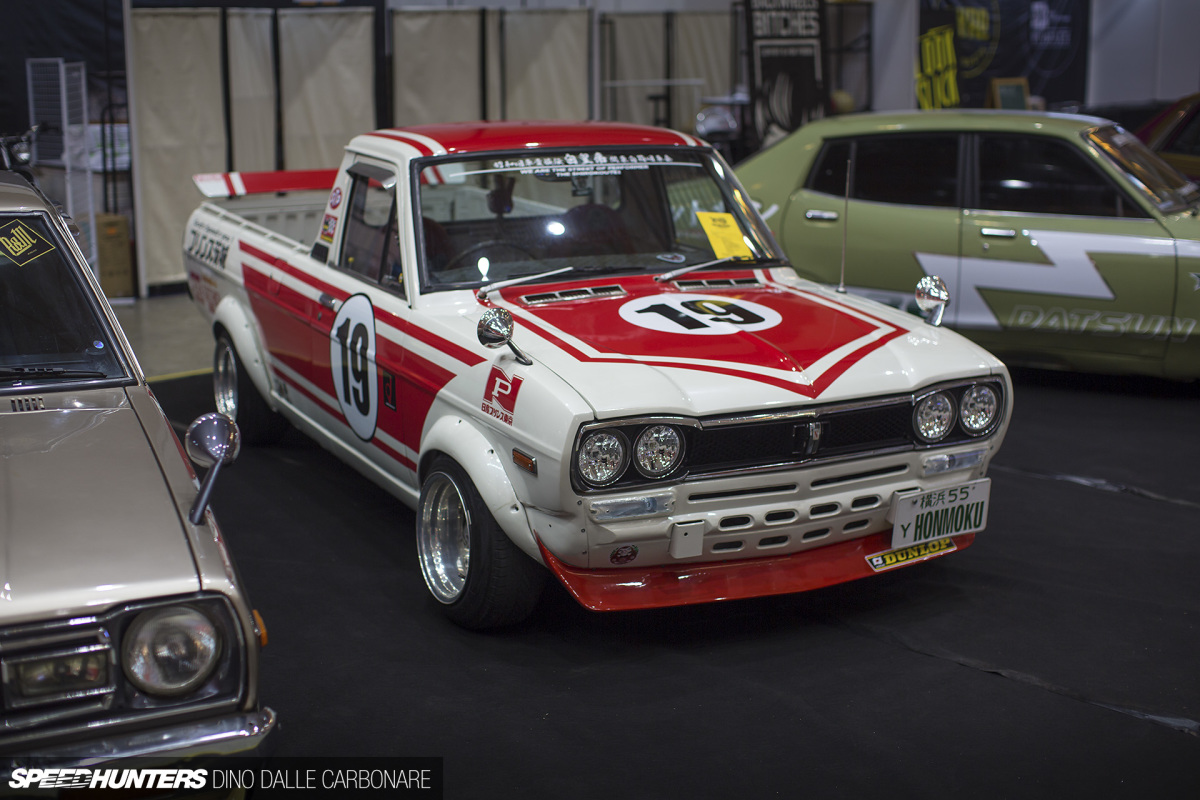 But while high profile events are great, there's a very important component to every scene that we never want to forget – the grassroots. And for the most part, that's what Art Of Speed is all about. With this event we're treated to seeing a small community of people into custom cars and bikes come together and create what is an fast growing and fast evolving show. And that community was bigger than ever this year with 45,000 visitors coming through the doors.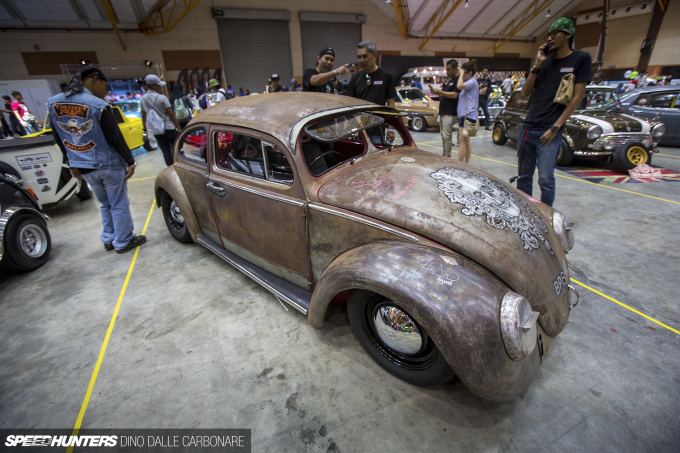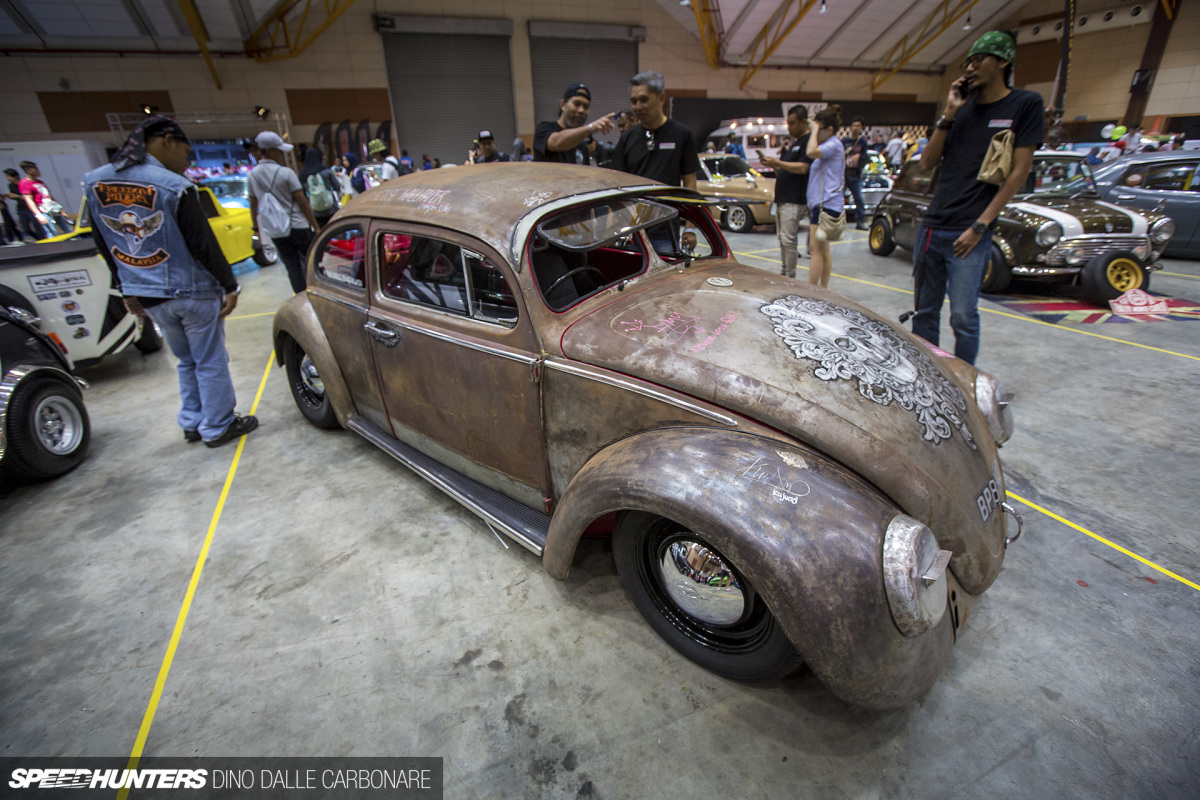 For me especially, it's so cool to meet and chat to fans of Speedhunters, of which there are many in this region. It still blows my mind that the cars I shoot and the events I cover in Japan reach so many across the globe. It's the nature of the internet I guess; it helps us keep connected and share in our automotive passion.
So there you have it Asep, that's why I can't possibly miss this show!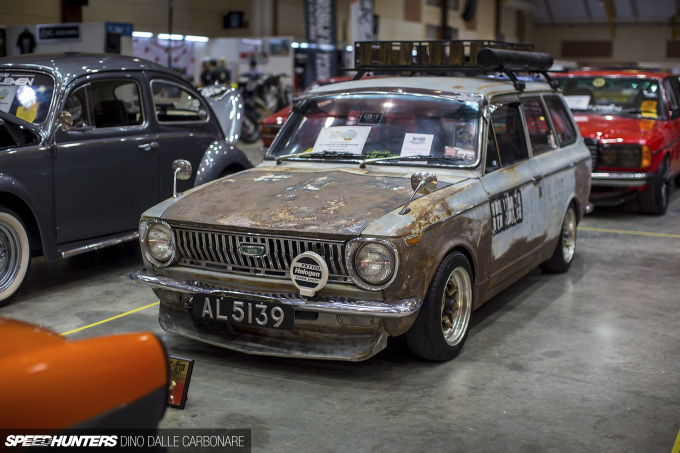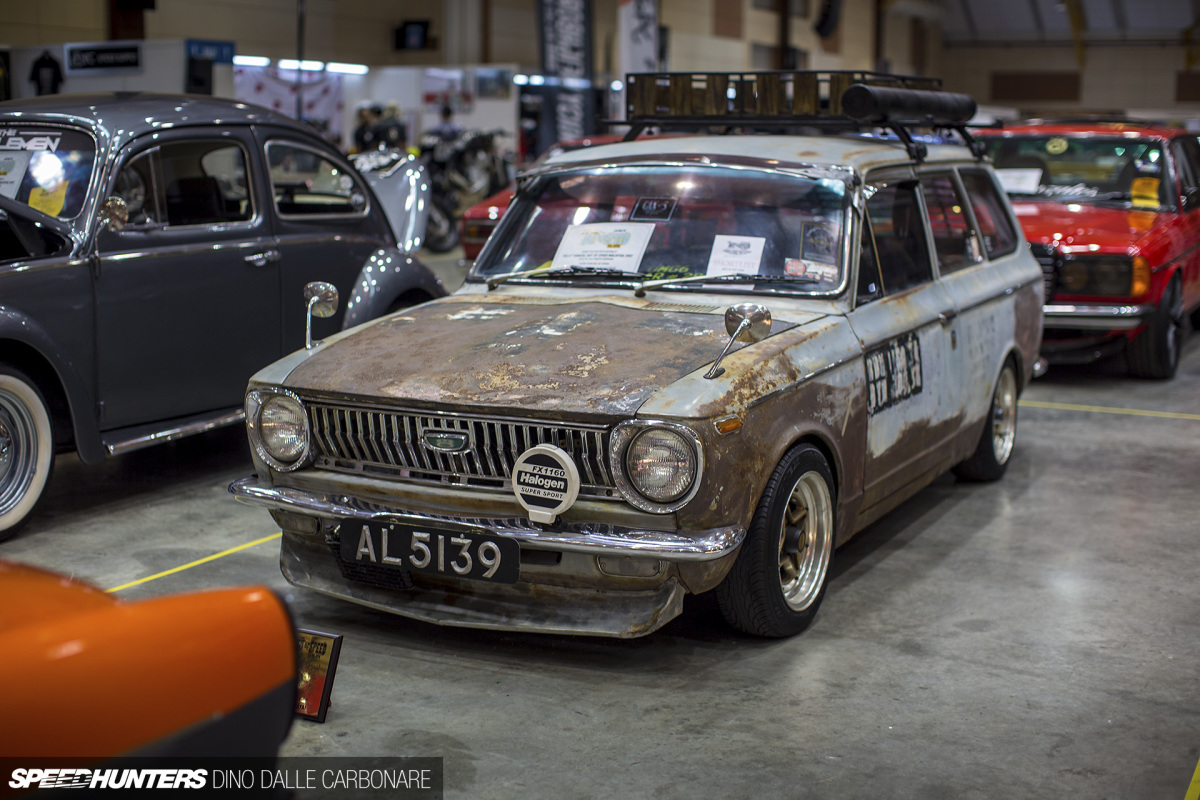 The diversity was especially noticeable this year, something you should pick up on throughout the course of this post. But before we do that there are a few interesting rides I want to share with you, starting off with this KE16 Corolla 2-door wagon. Talk about a body shape we need more of in the world today!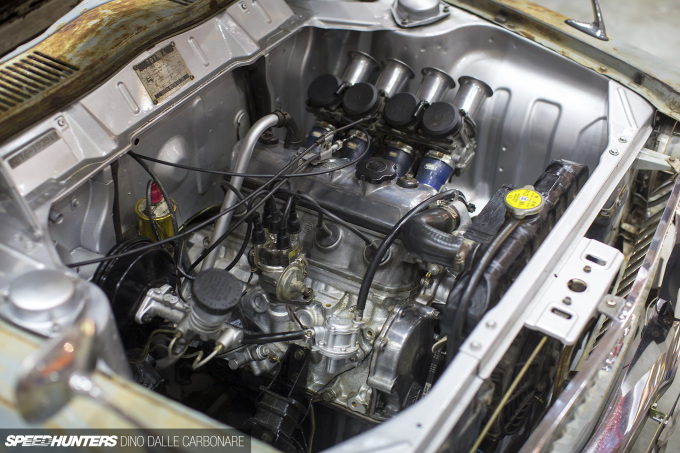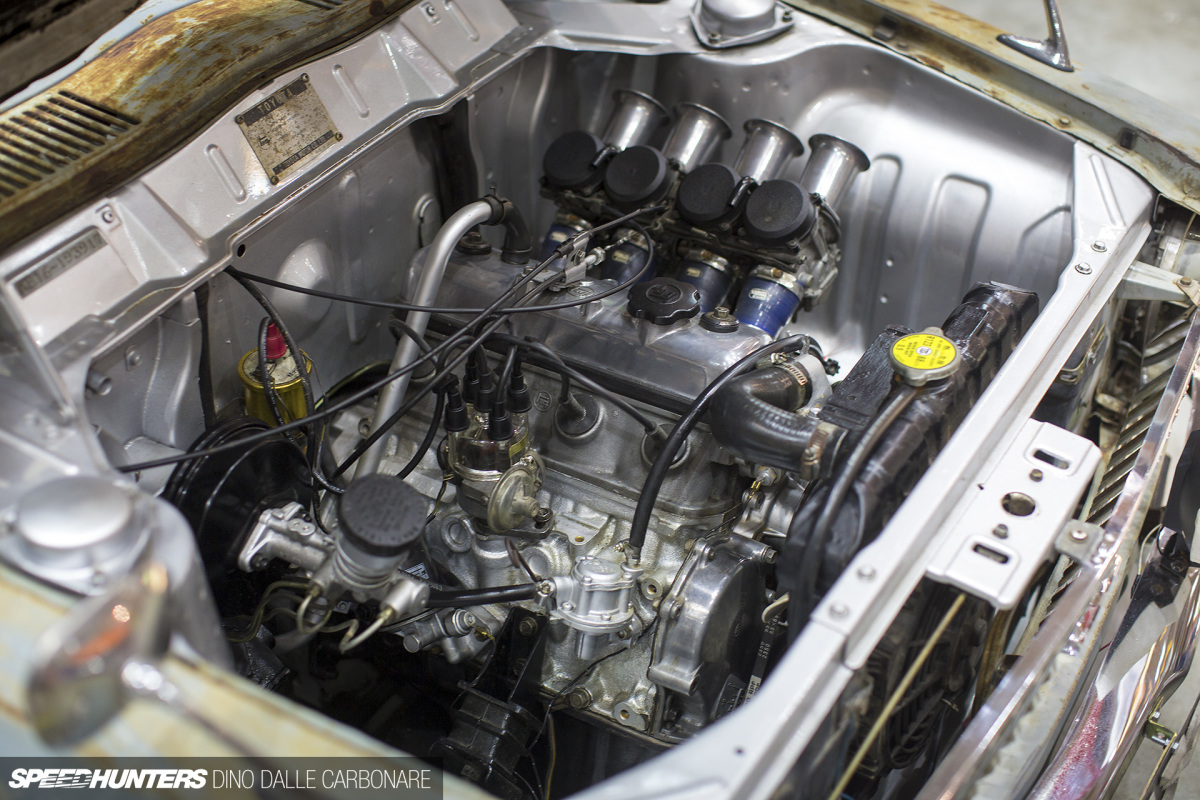 It was built just right; there's a rat rod element to the exterior, but it's balanced out with a fresh lick of paint in the engine bay to present the little four-pot running motorcycle carbs.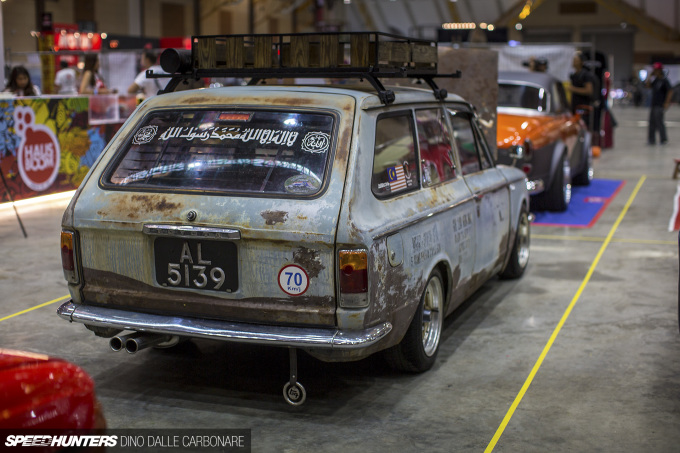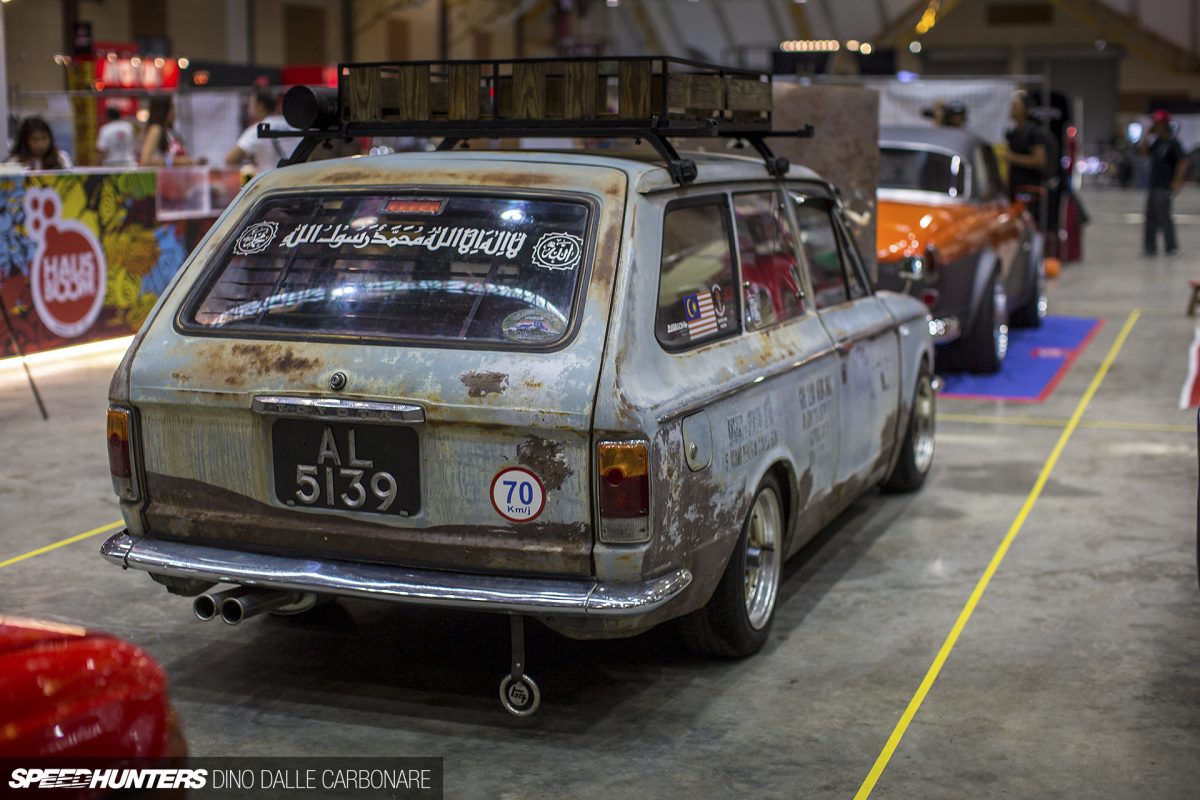 This thing wouldn't look out of place at the Mooneyes Hot Rod Custom Show in Yokohama!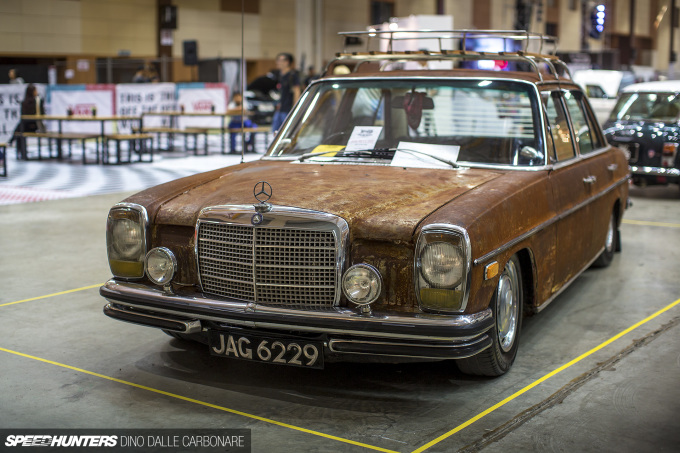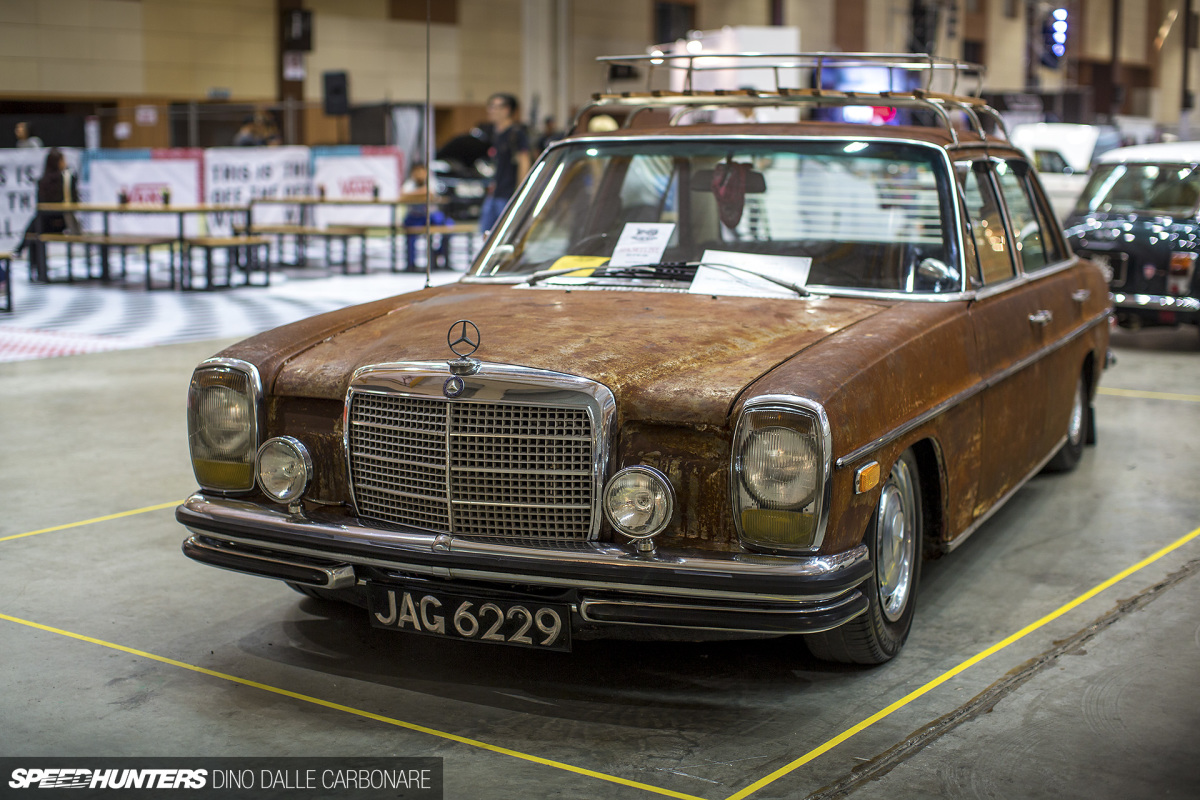 You can take the rusted-out look even further, and while it's nothing new, I don't think it's played out just yet. It looks rather fitting on an old Mercedes-Benz 'limousine' tank like this.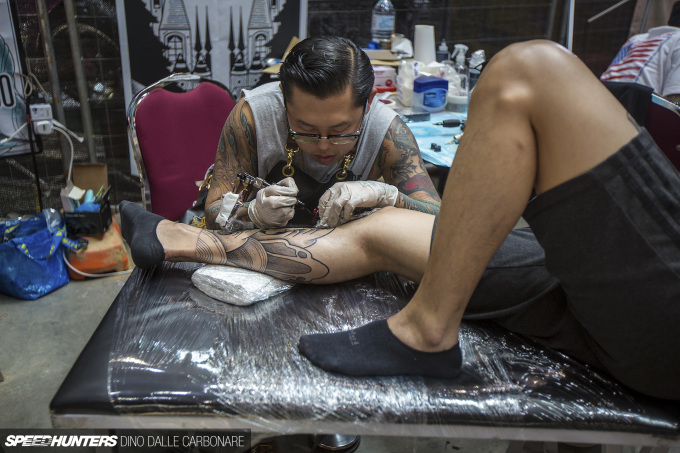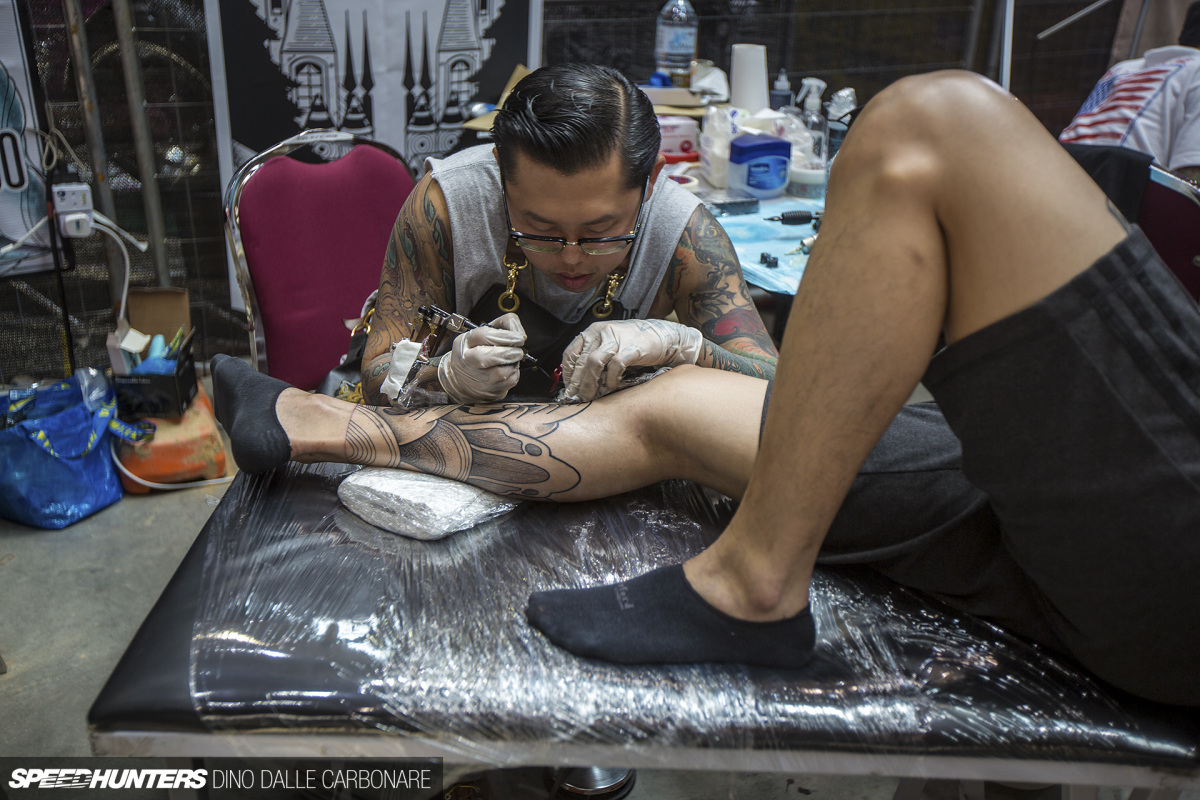 There's always an exciting atmosphere at the show, and whether it's a family on a day out or an individual getting inked at one of the many tattoo booths, people have a proper good time.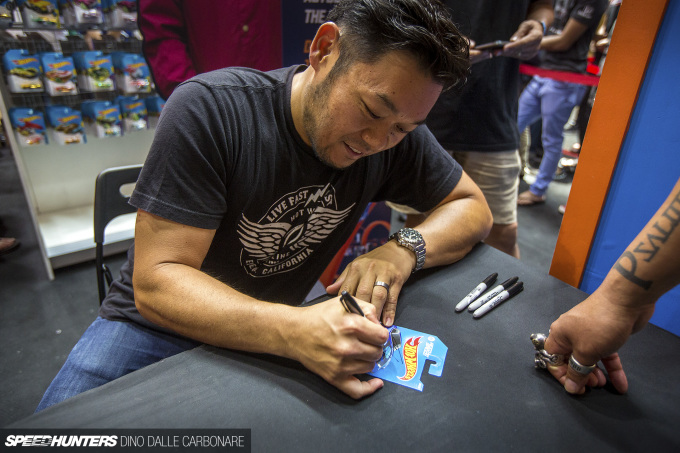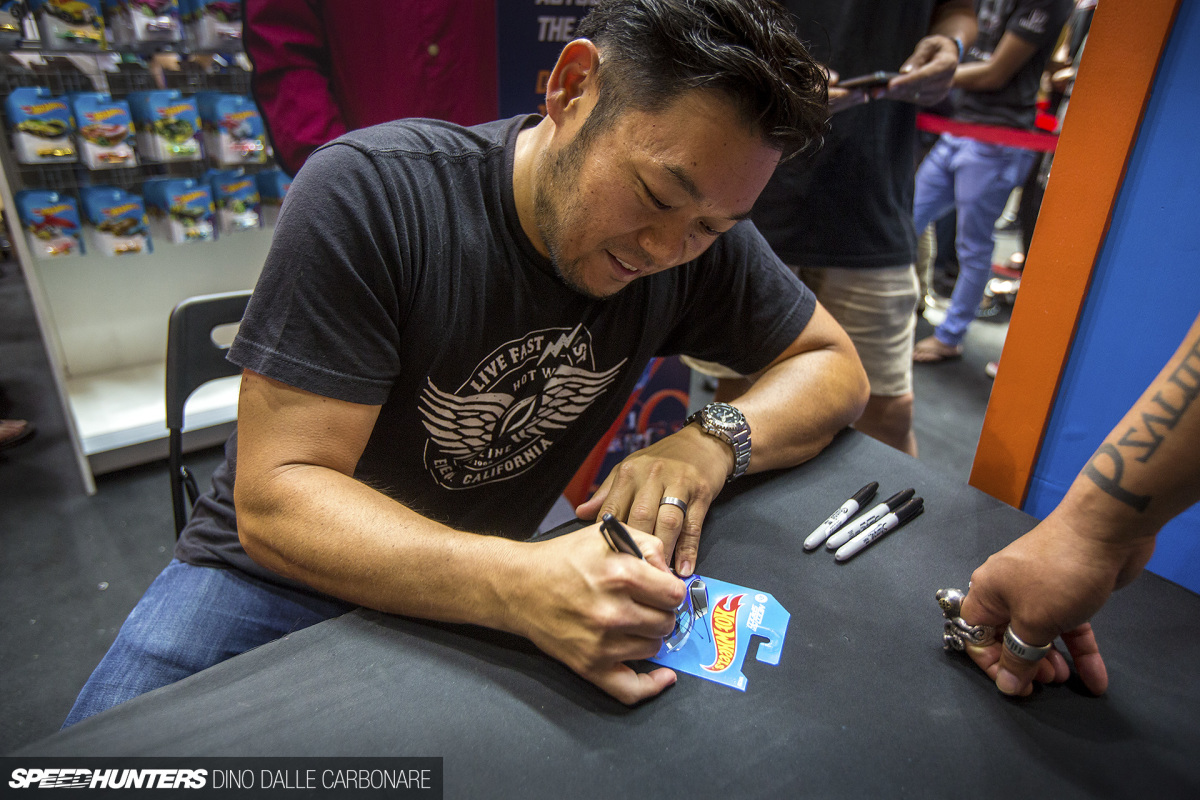 Jun Imai from Hot Wheels was a busy man over the weekend, signing away for hours at a time as his fans brought along collectables and rare edition diecasts to be made that little bit more special. It was also really cool chatting to him about cars and learning more about his personal collection of vehicles. I'm particularly interested in his S30 project that he will be unveiling at SEMA this year. Larry, you better feature it!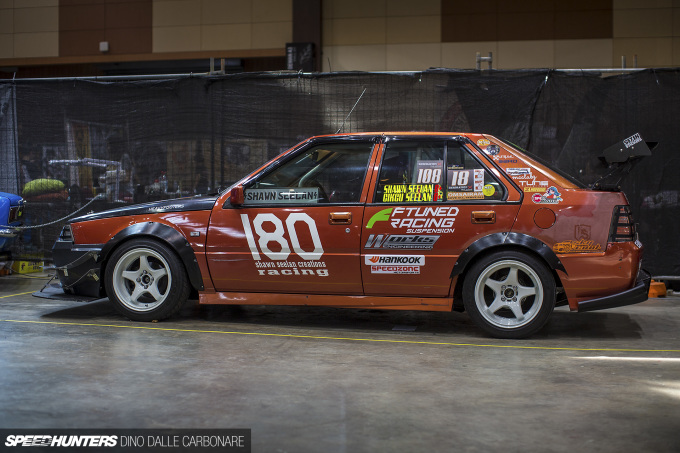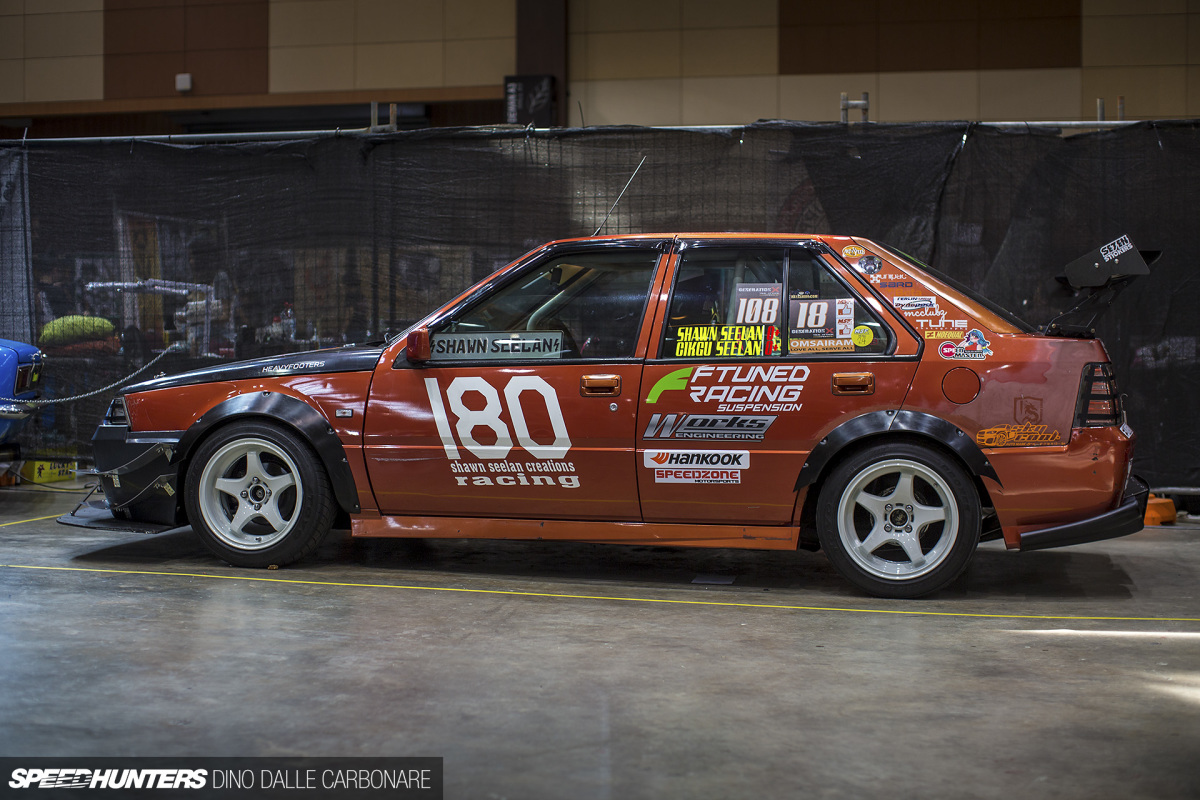 It was cool to see someone stay true to a bit of Malaysian pride with this old '80s Proton Saga. This particular example has been built up to 'Super Saga' specification so it had all the race-inspired touches, but all totally functional including a highly modified engine.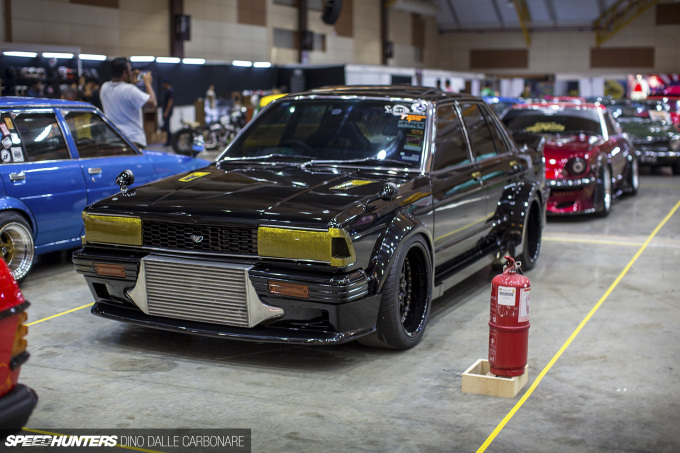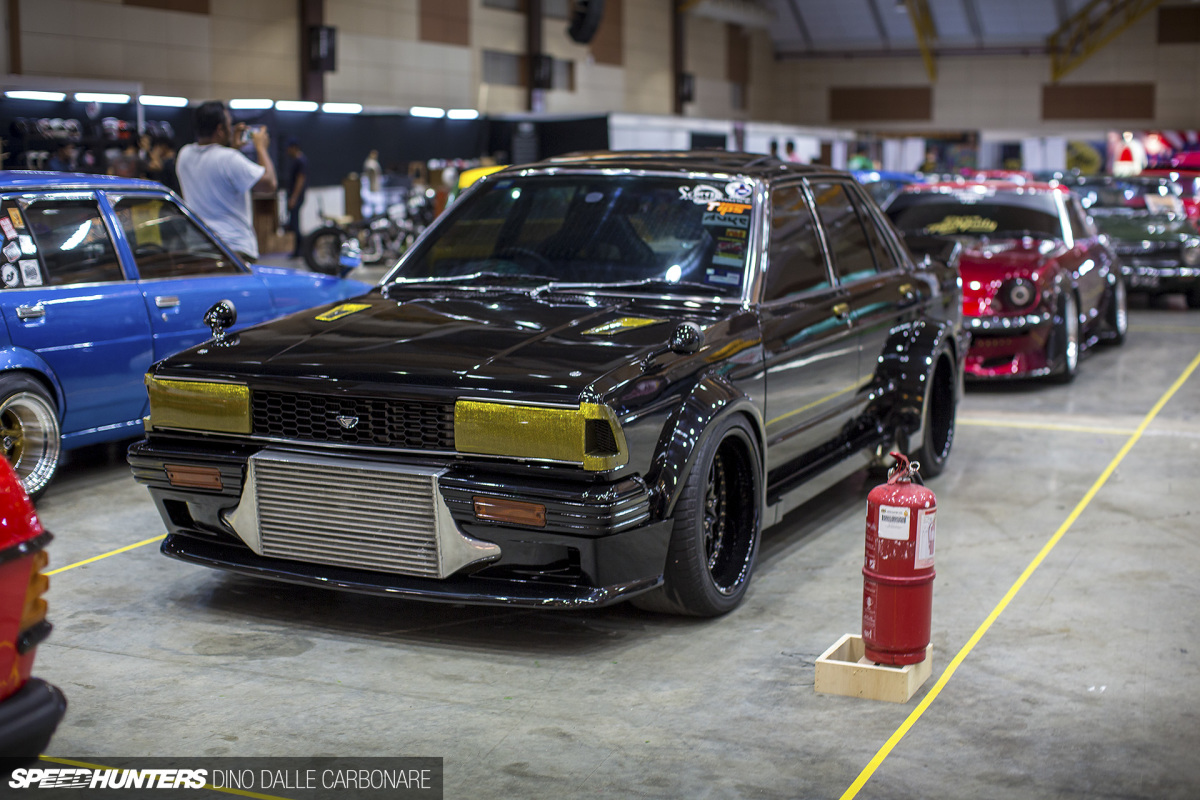 Not too far from it was this curious looking creation, a Datsun 910 which takes front mount intercoolers to a new level. But aside from all the custom body work, the real surprise was under the hood.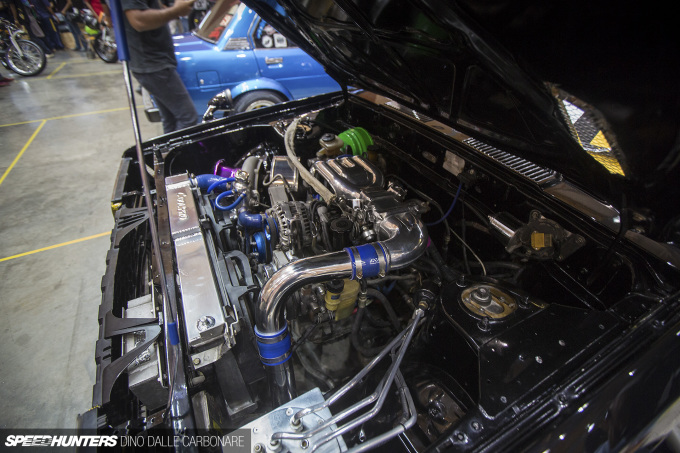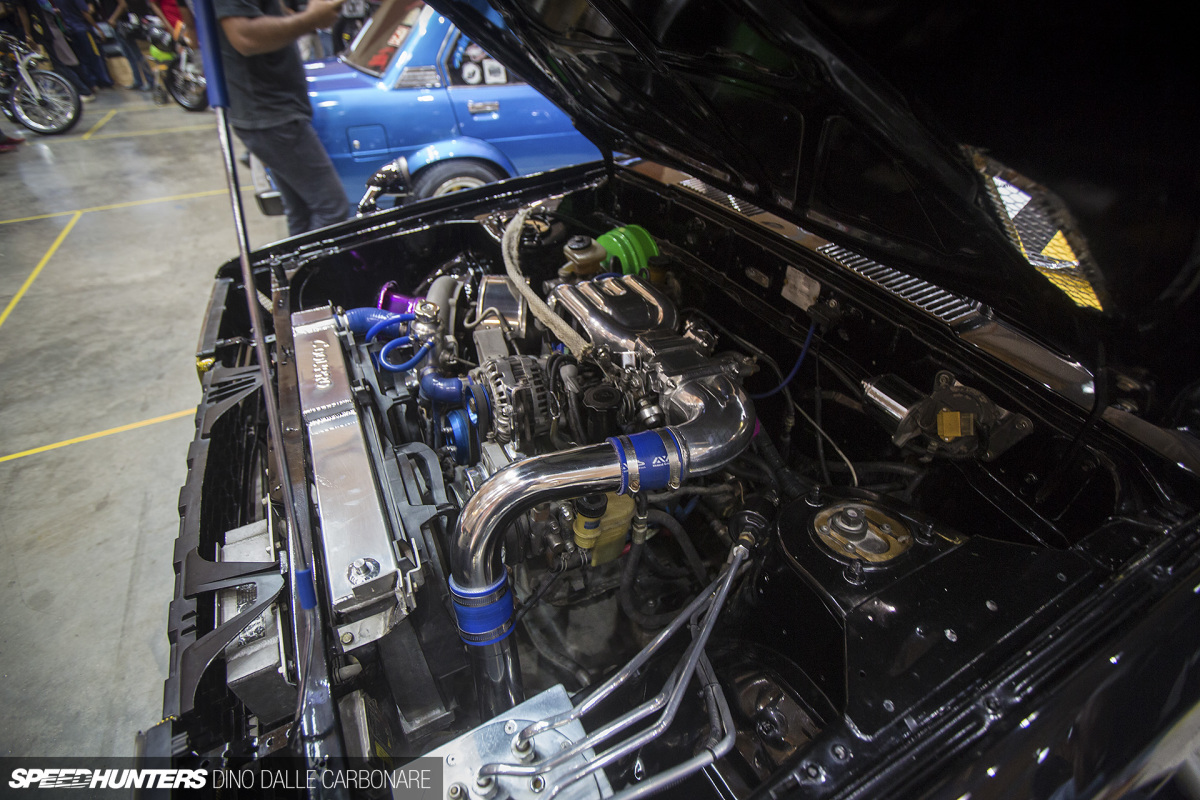 Yes, that's Mazda 13B power, and a highly tuned one at that. It's one more on a long list of surprising engine-swapped cars that made this year's Art of Speed show so special.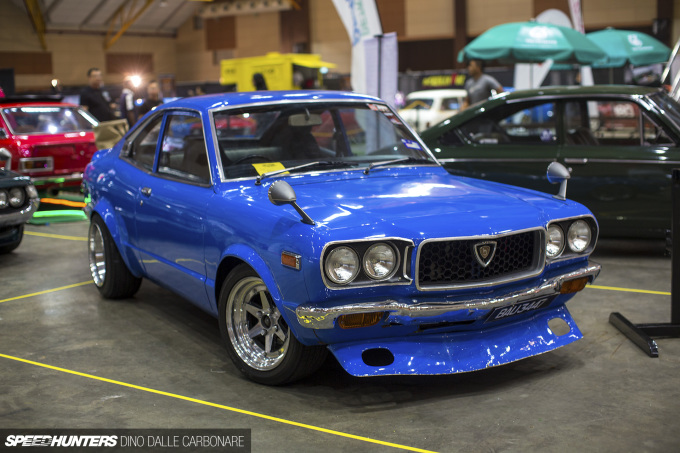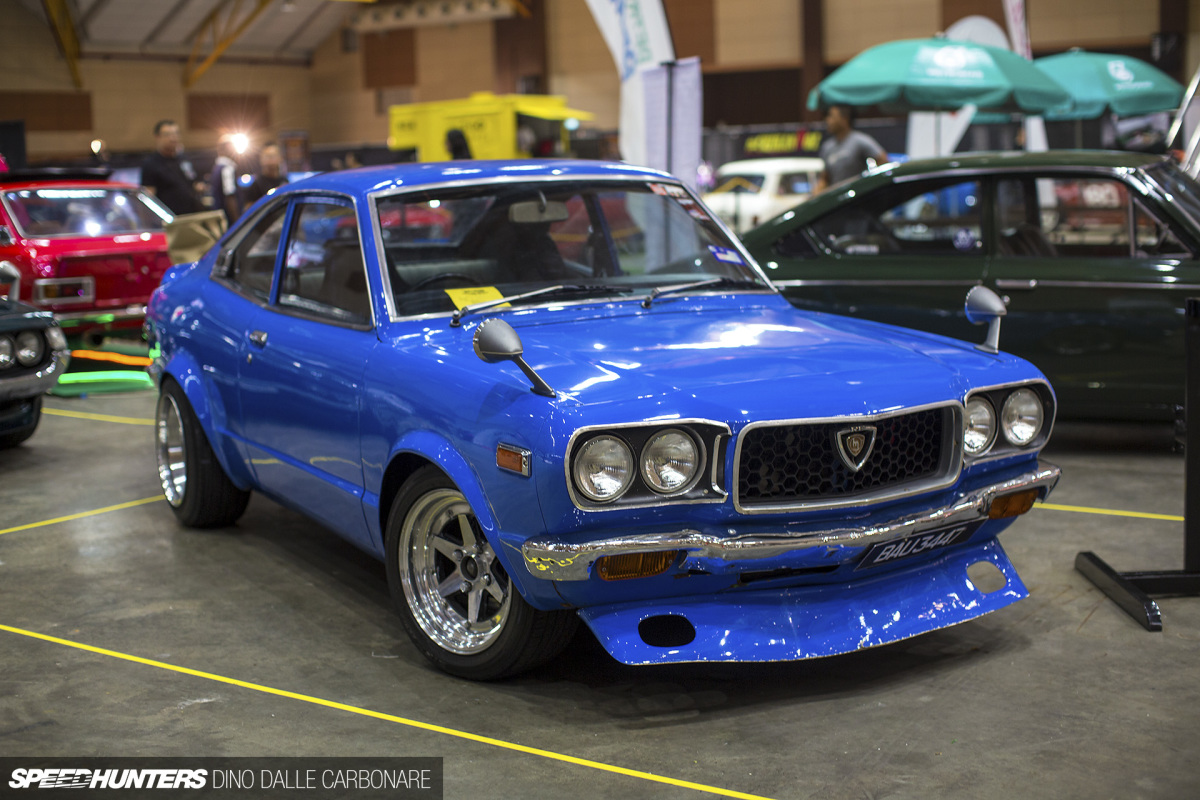 And it wasn't alone, there were plenty of other rotary-powered machines on display in the main show hall too, including this Mazda RX-3 coupe.
The Other Half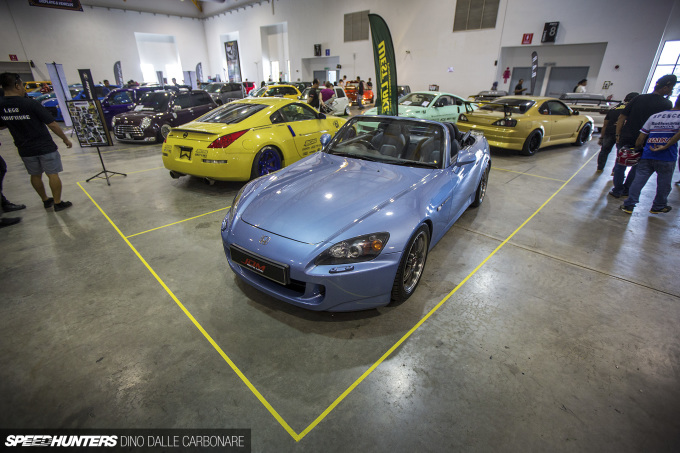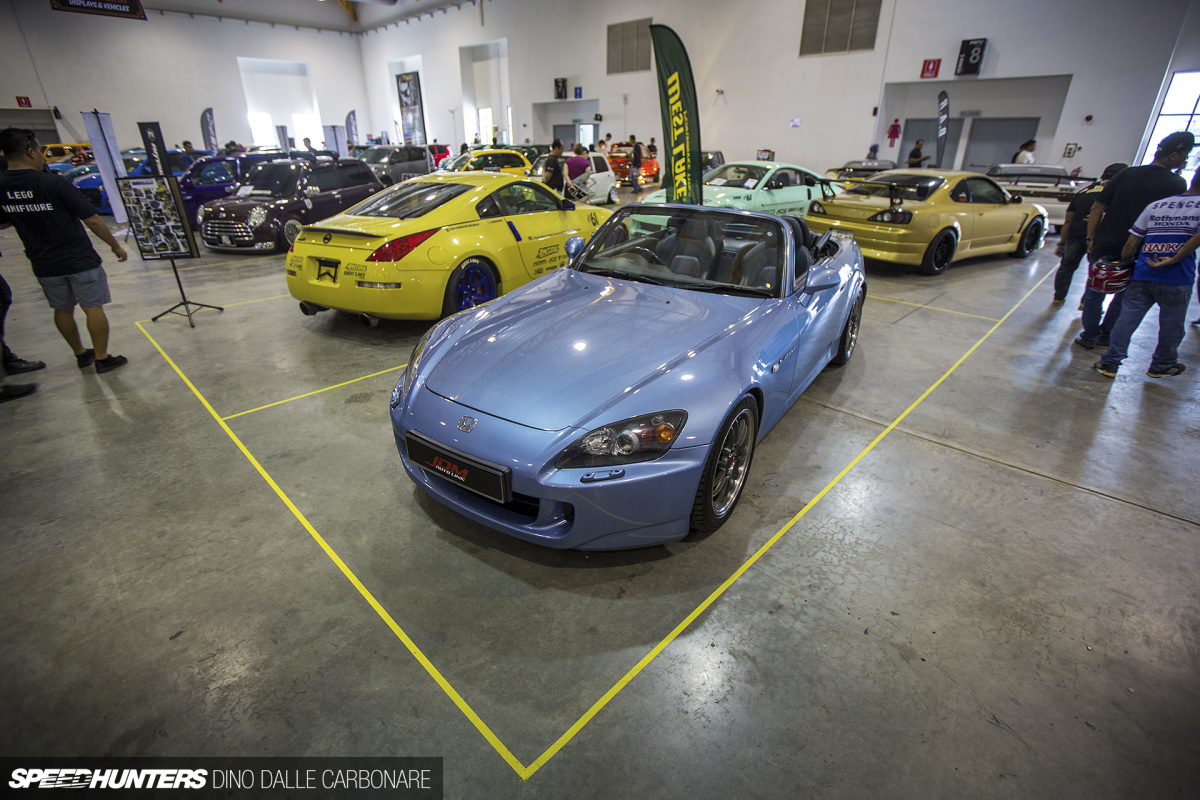 While biker and kustom culture dominated the first hall, it was a very different atmosphere over where most of the Japanese and Euro cars were situated.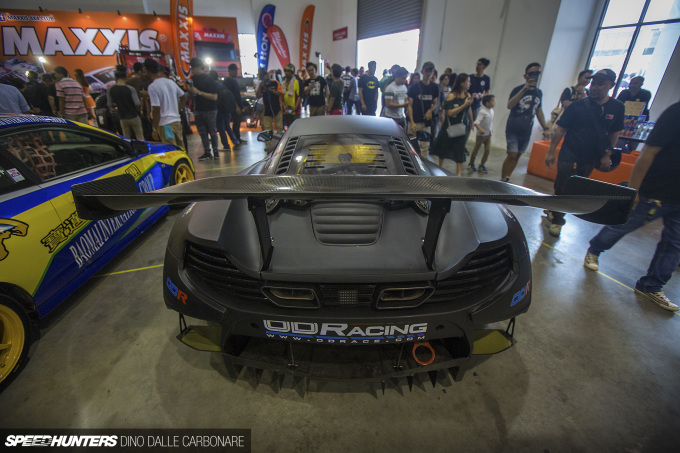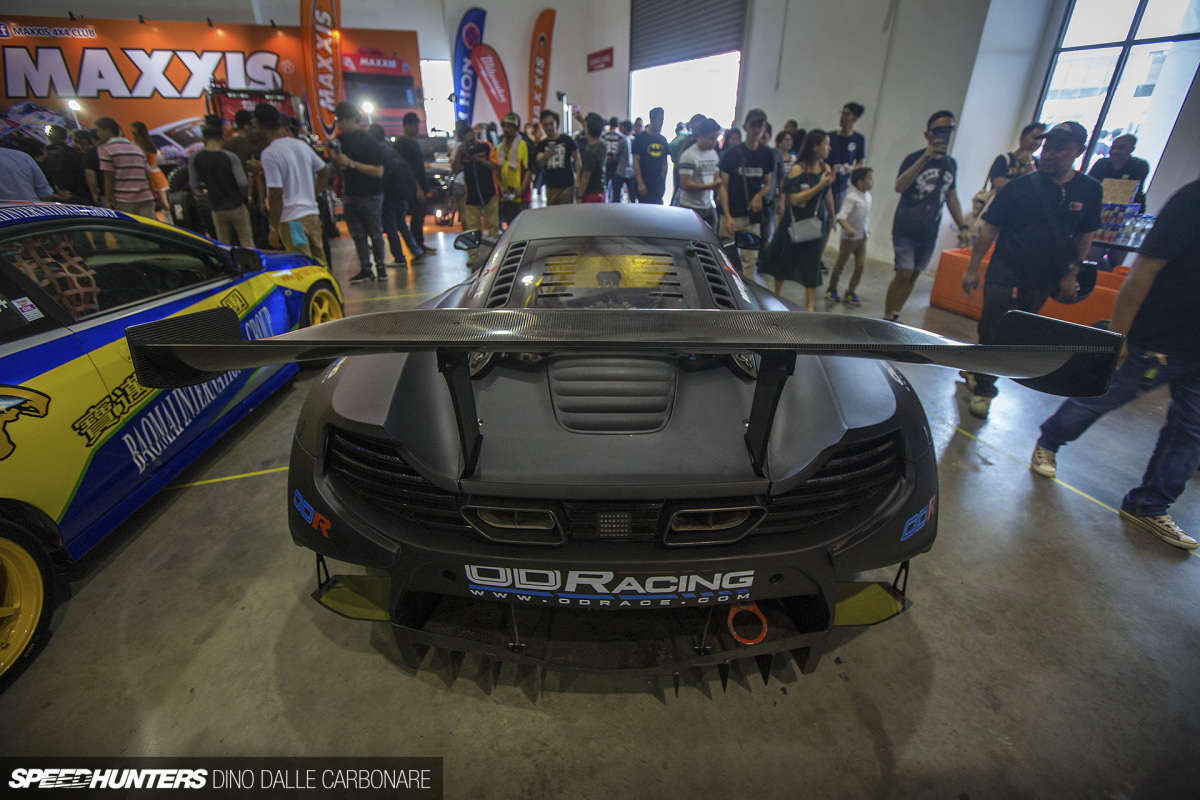 The first sight most people had when walking in was a McLaren MP4-12C race car, although the campaign girls on the Maxxis Tires booth were capturing a lot of attention too.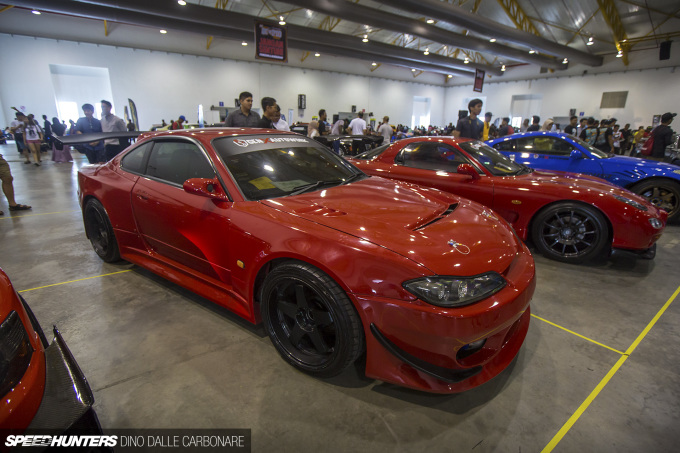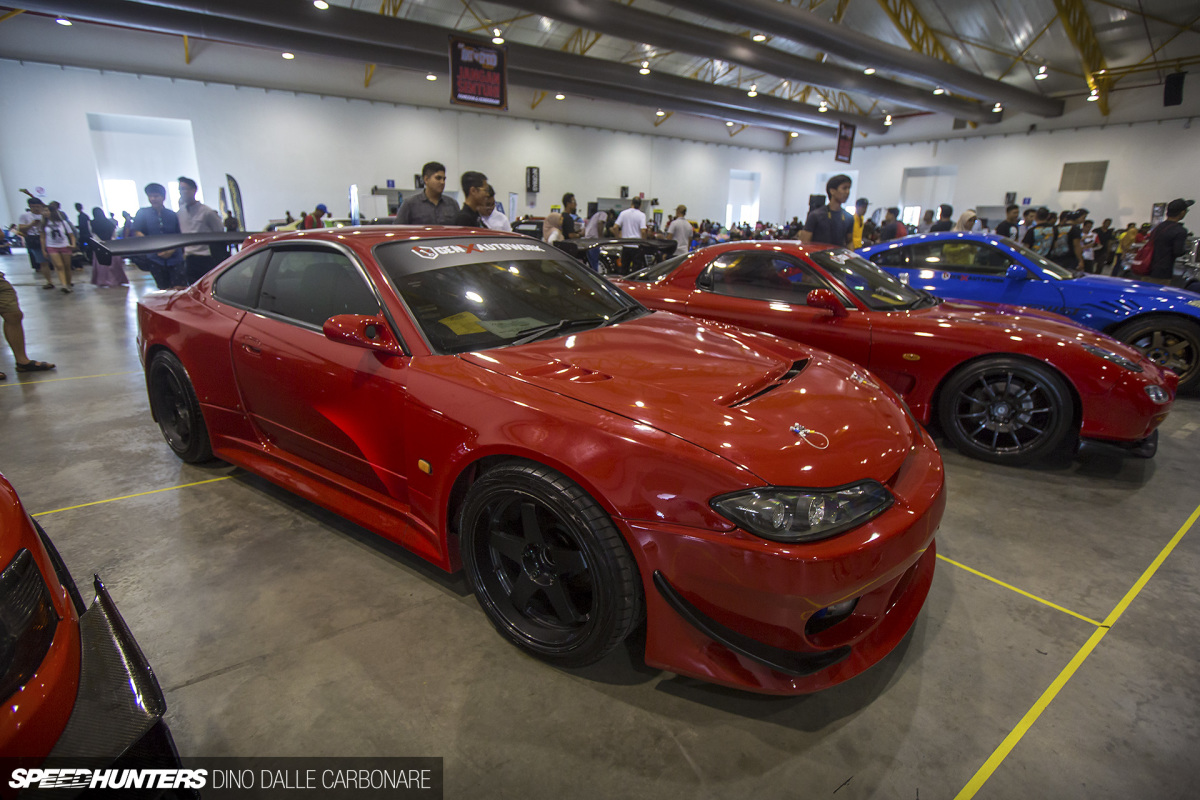 If I had to make a comparison, I'd say that Art Of Speed is a mix of a Mooneyes show and Tokyo Auto Salon, and because of that it manages to be unique and original. So many people look to the Land of the Rising Sun for inspiration, and car customizers in Malaysia aren't the exception. They seem to be into pretty much everything, from custom hot rods and vintage metal to high-powered Japanese cars and European exotics.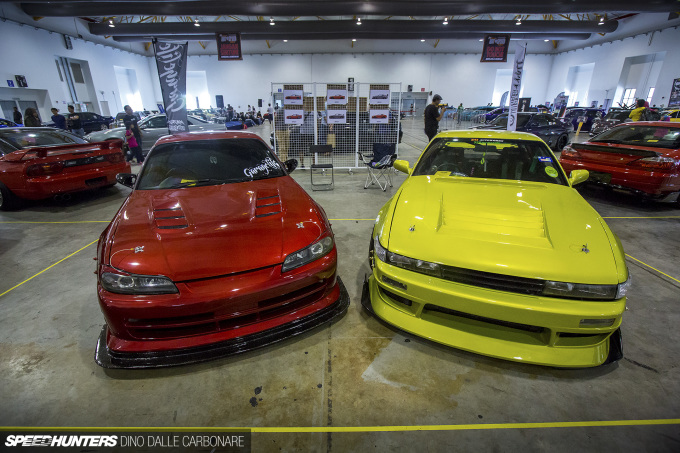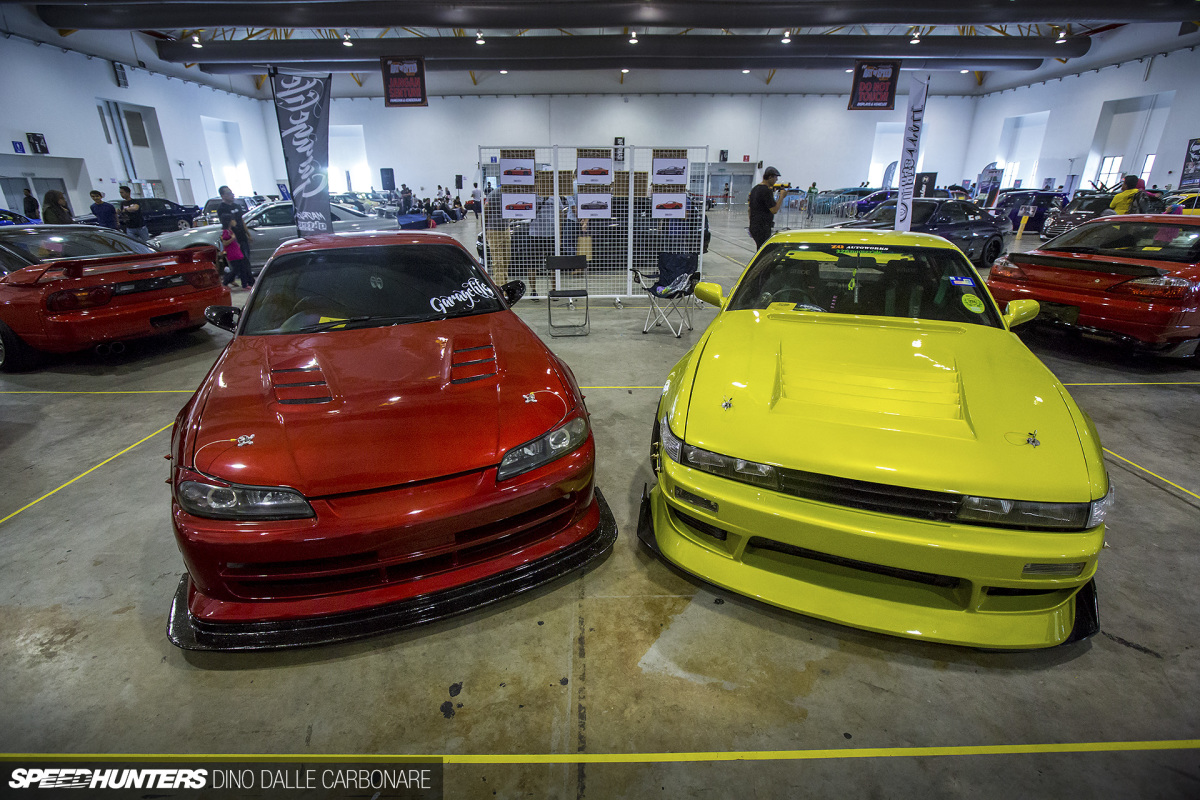 The influence is undeniable and it's very nice to see. Owners really go out of their way to not only get their cars looking just right, but also to combine them with some fresh touches.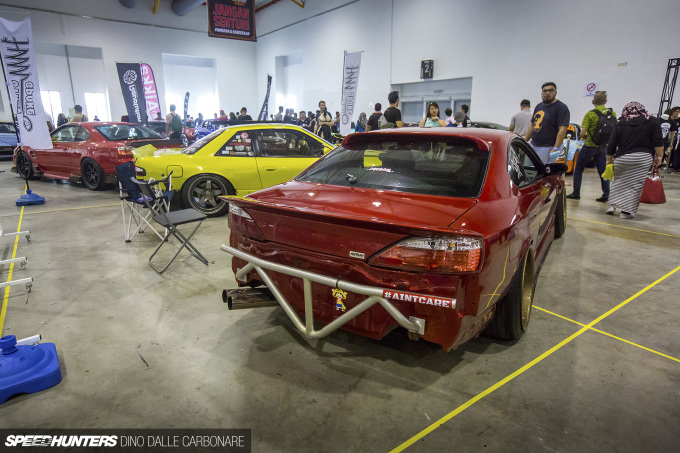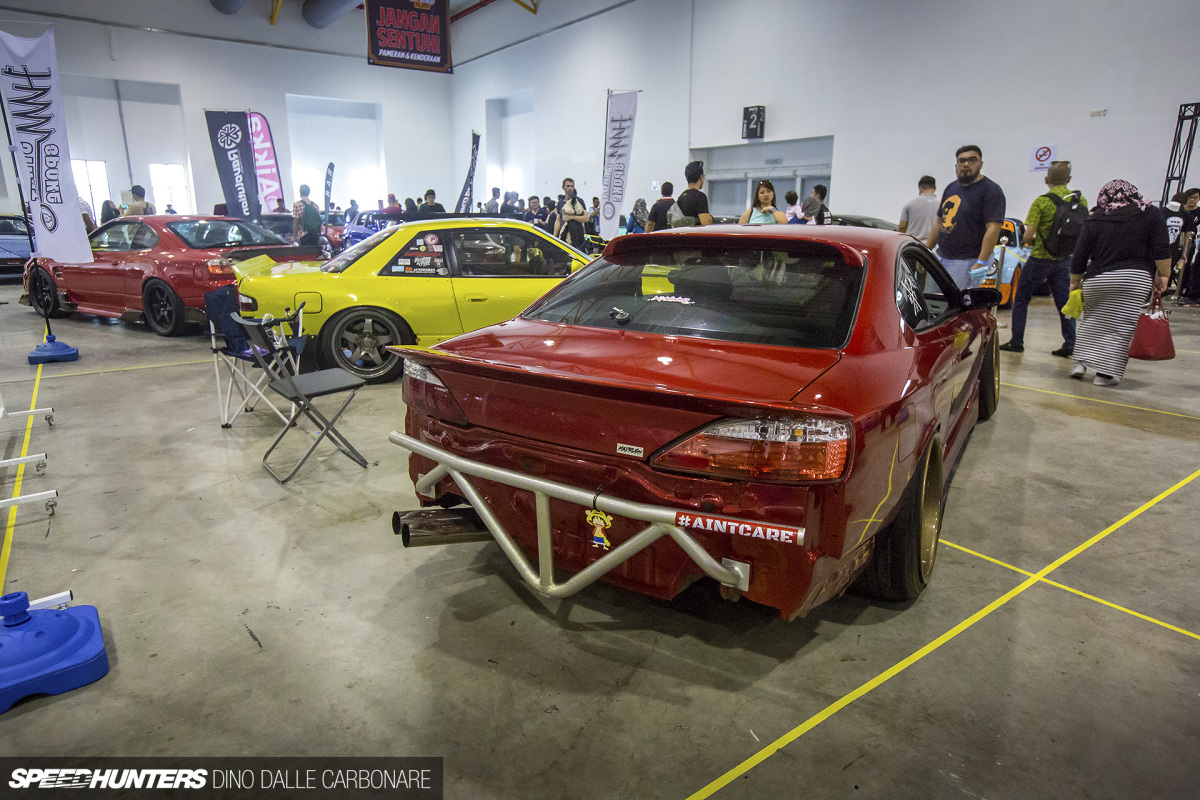 Case in point, the tube frame bumpers on this S15 and S13 pairing.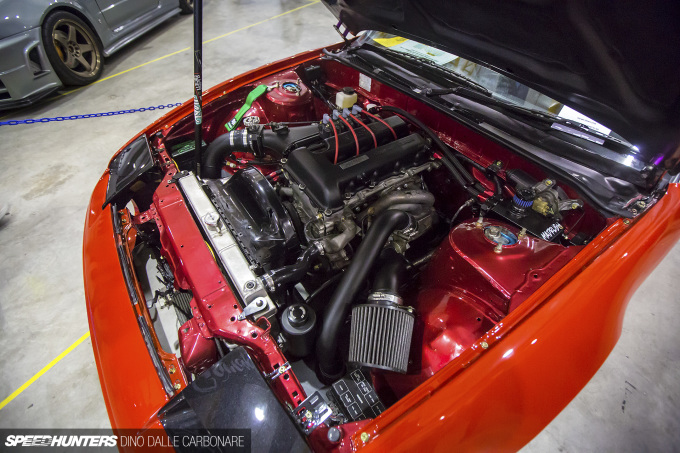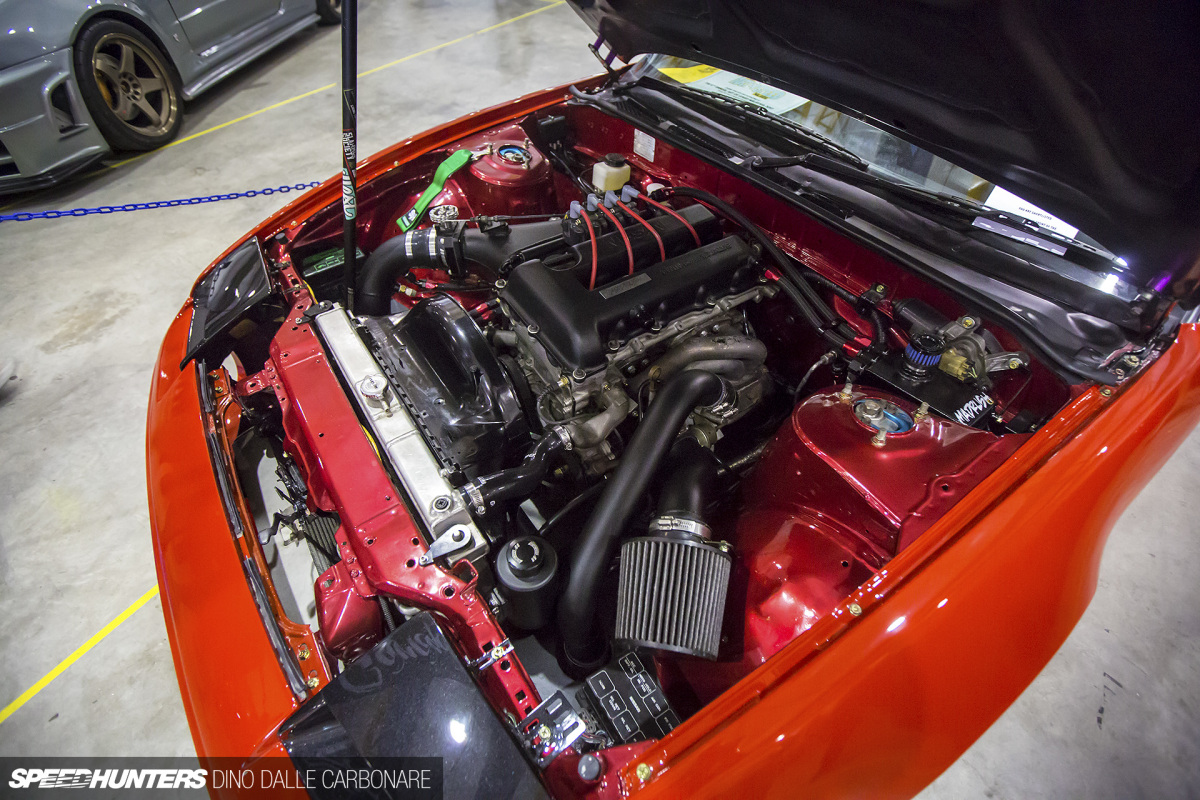 Right behind them was this Nissan 180SX which ended up winning the 'Best Engine Bay' award.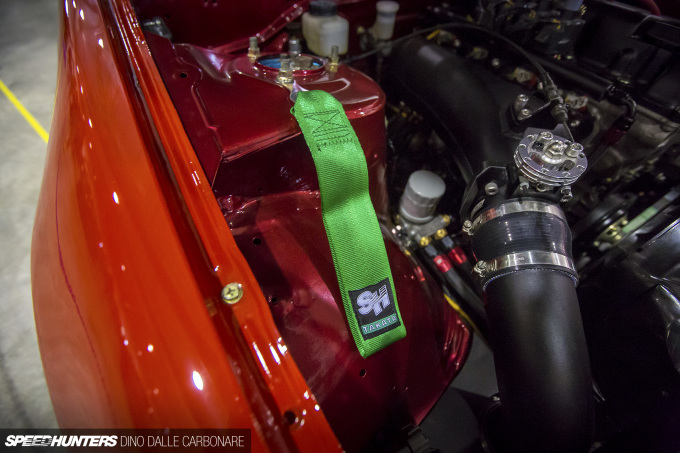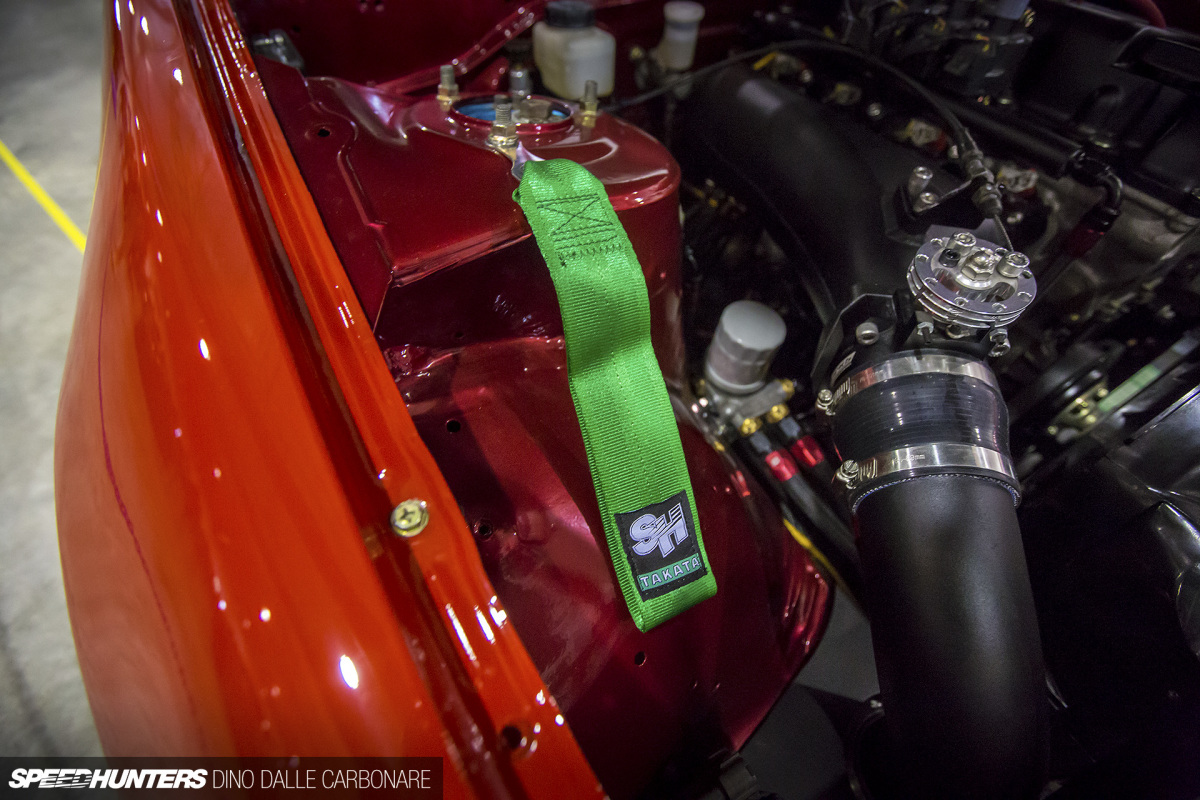 I particularly liked the placement of the Speedhunters x Takata tow strap! Just like in Japan, Malaysian enthusiasts are starting to give a lot more care and attention to how their motors look, learning from the show car circuit which in turn has drawn inspiration from the USDM scene. It all goes around in a big circle, doesn't it!?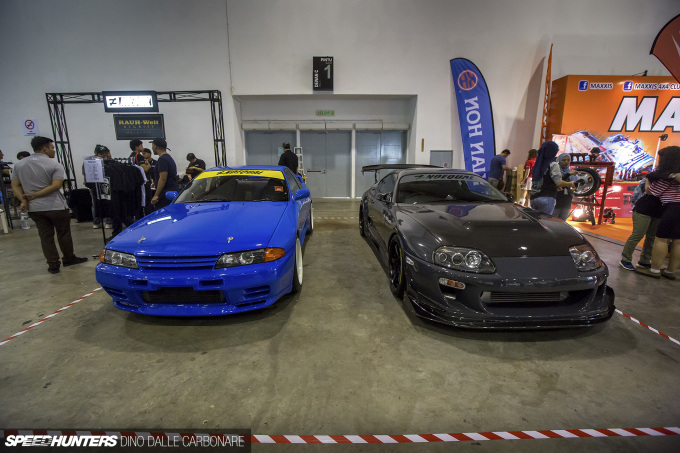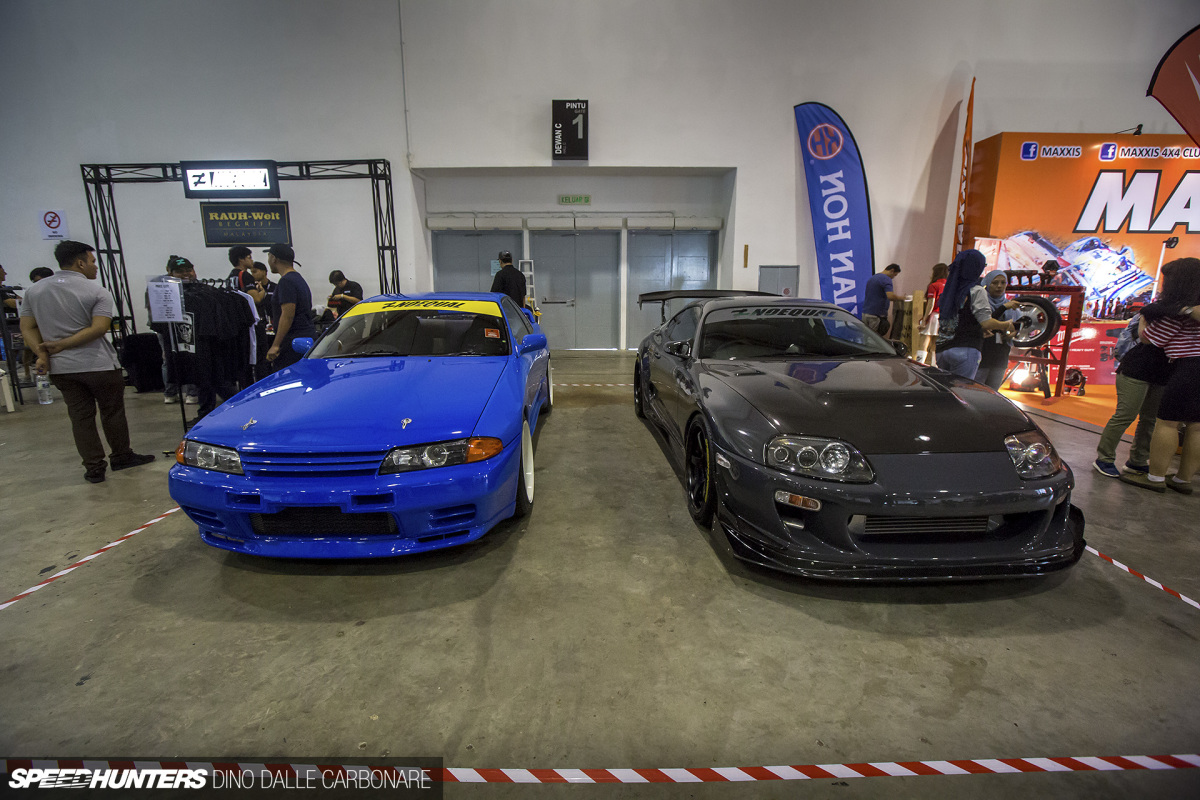 Next to the RWB Malaysia Porsches were the No Equal cars, a deep blue BNR32 Nissan Skyline GT-R and a dark silver JZA80 Toyota Supra RZ.
One quick look under their respective hoods revealed serious levels of performance, with the RB26 in the san-ni even sporting HKS's V-CAM upgrade.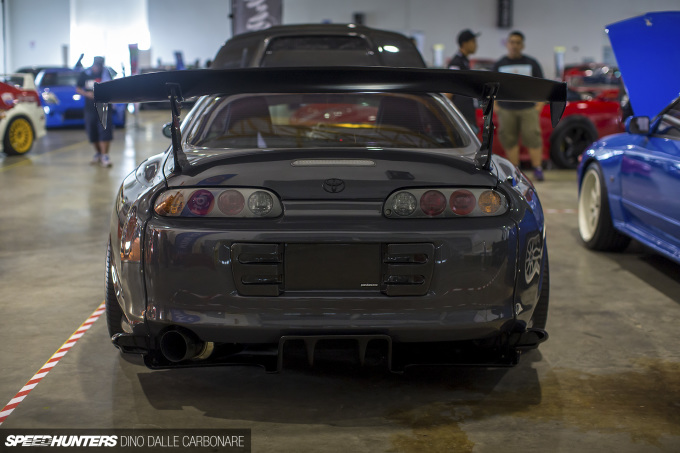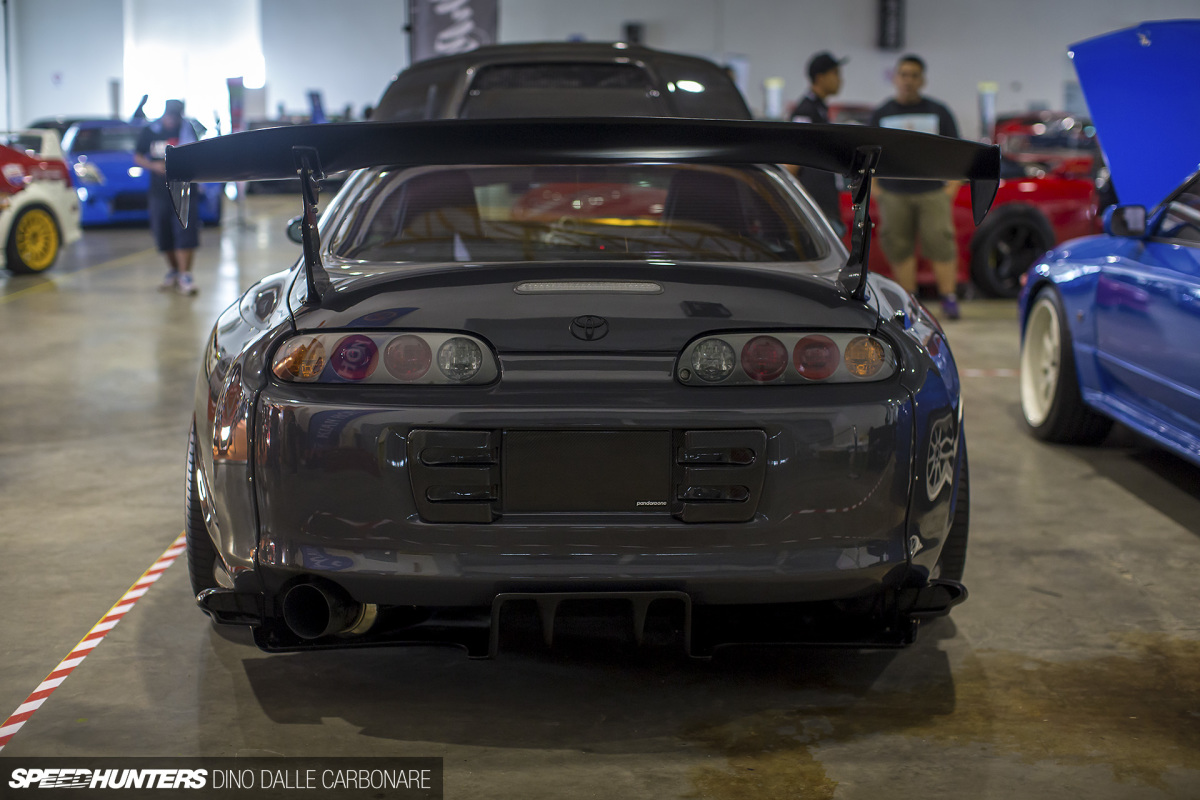 It reminded me of a wide-body Supra I shot a few days prior in Kuala Lumpur. Look out for that spotlight next week…
A Concoction Of Styles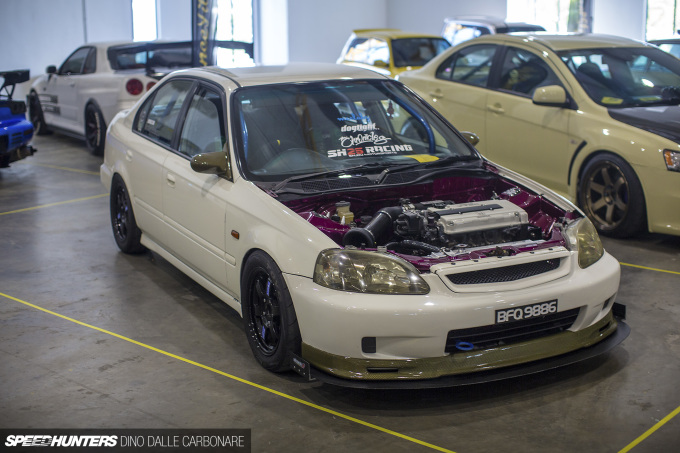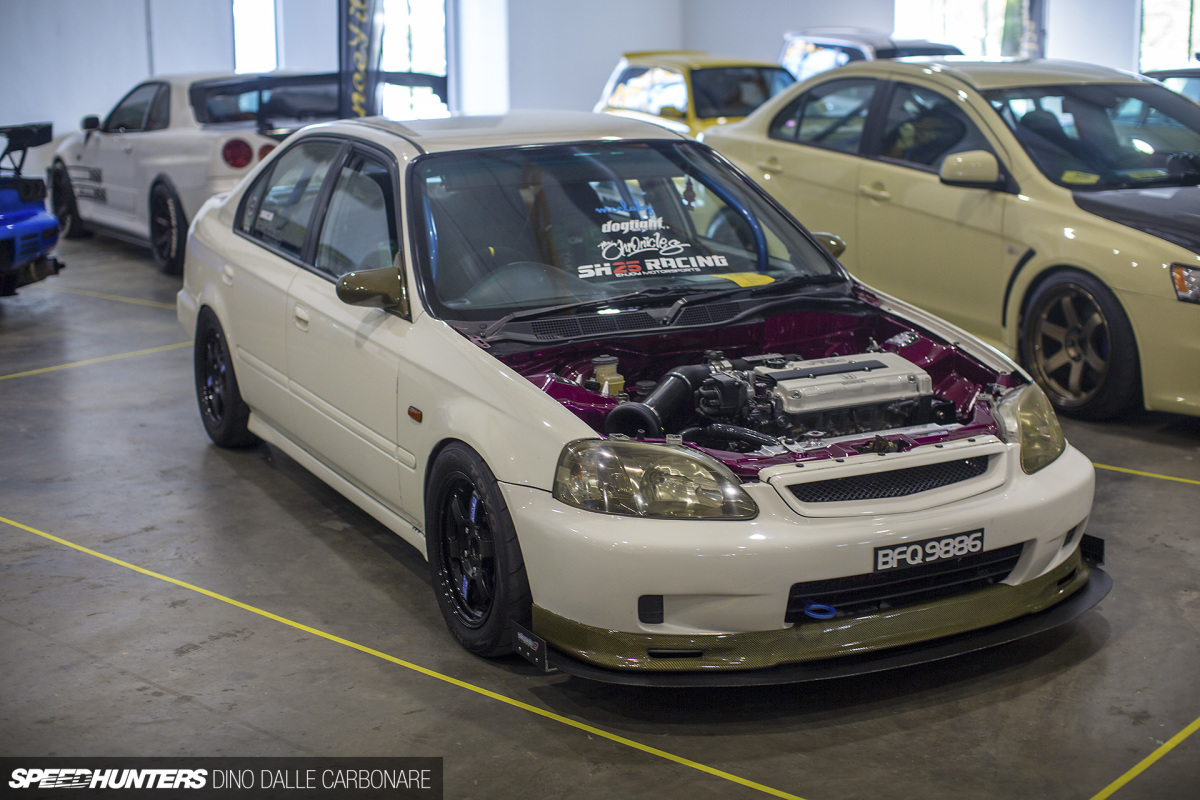 And talking of cars that take cues from the USDM scene, this EK Honda Civic sedan fit the bill perfectly. It would be easy to imagine this thing fitting in rather well at a Wekfest event.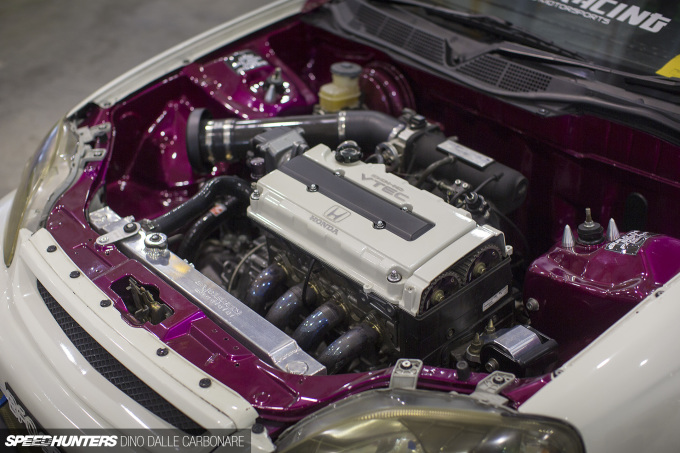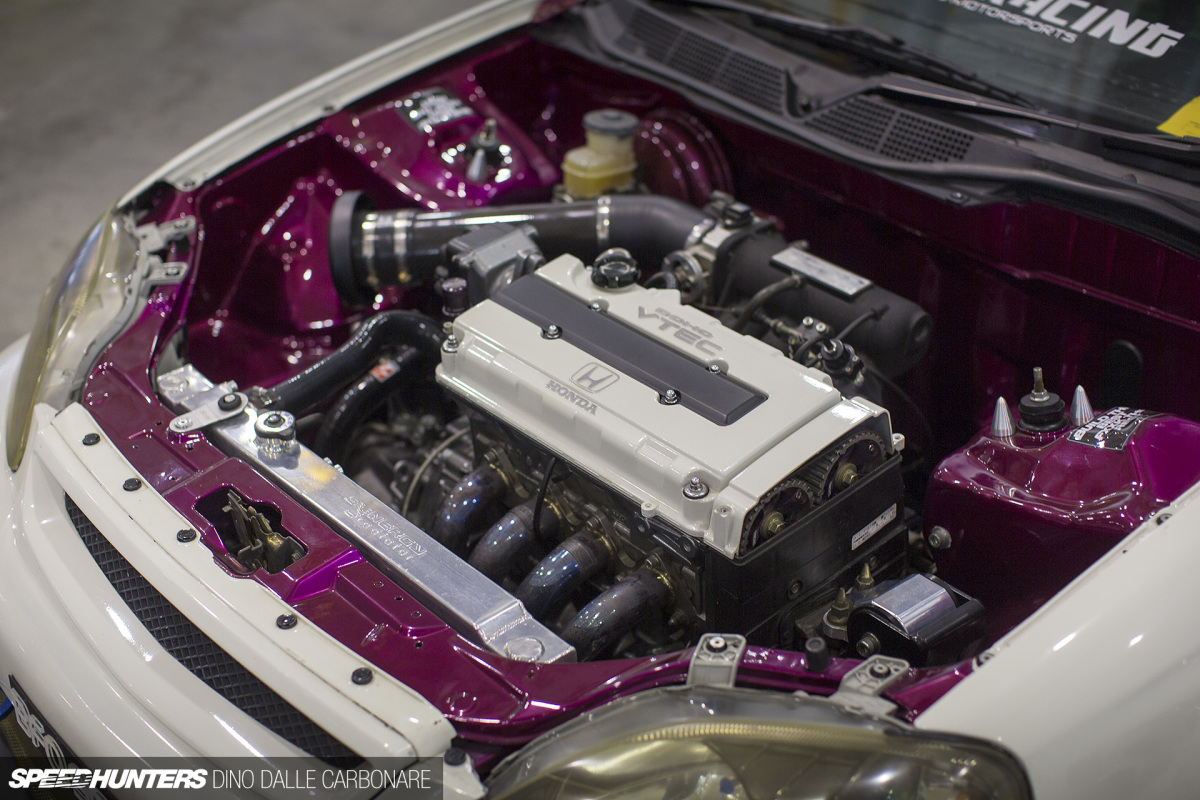 No doubt a ton of time went into this level of engine bay presentation, with wire tucking and panel smoothing to ensure the motor is the absolute center of attention.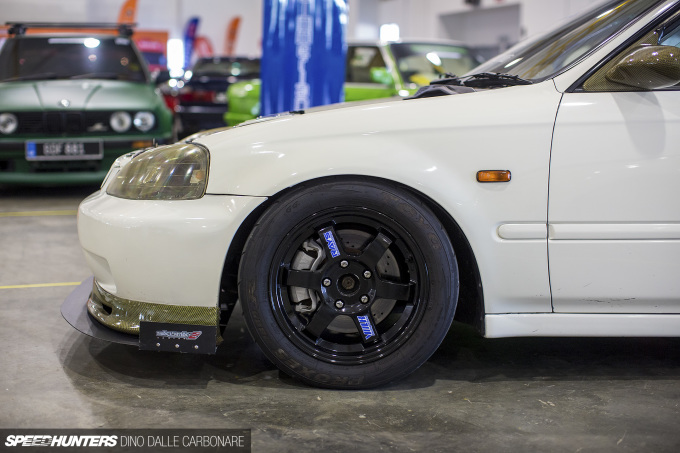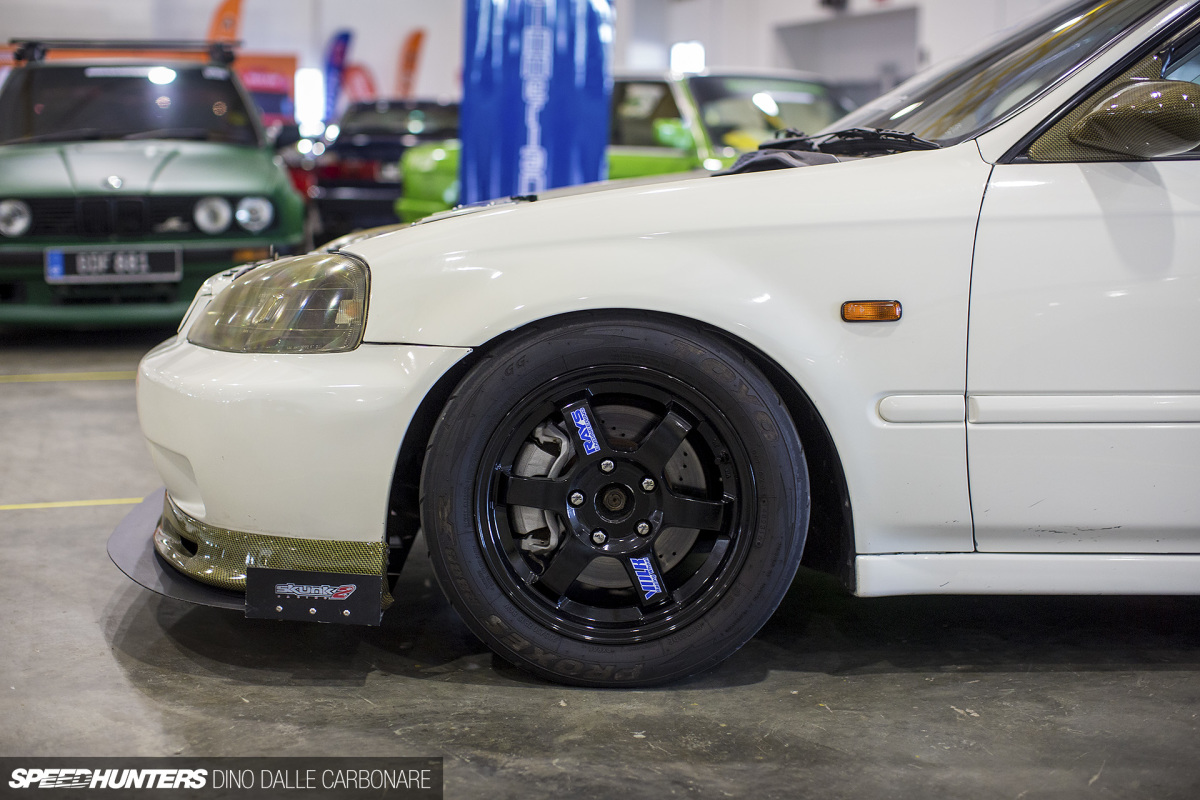 Carbon-Kevlar provides some extra contrast against the white body and who could possibly disagree with chunky semi-slicks on RAYS Volk Racing TE37s.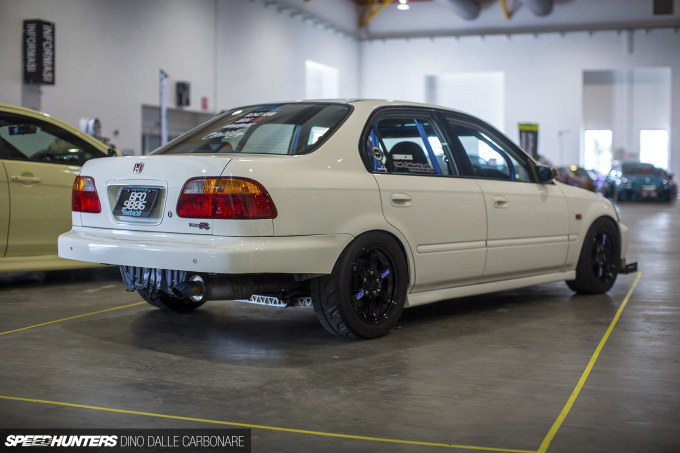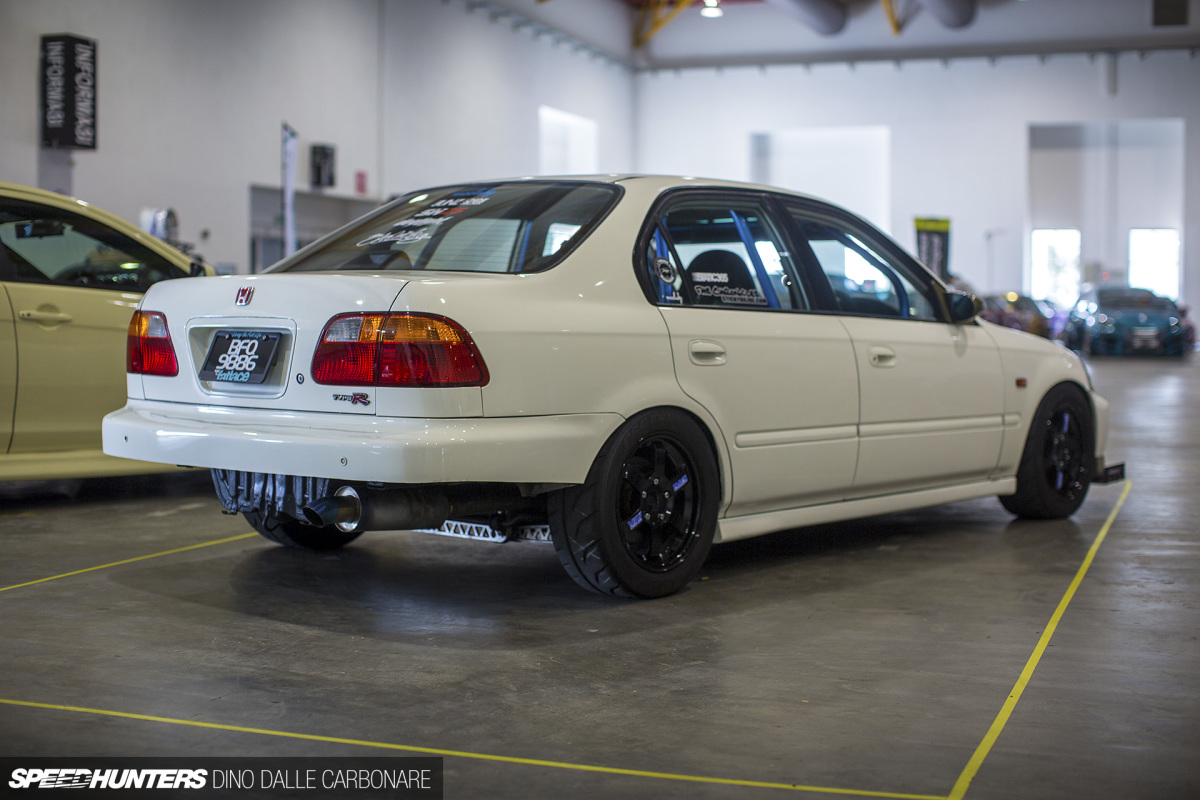 The rear end sported a half cut bumper for that time attack feel, and also a way to show off the billet subframe bracing and suspension arms.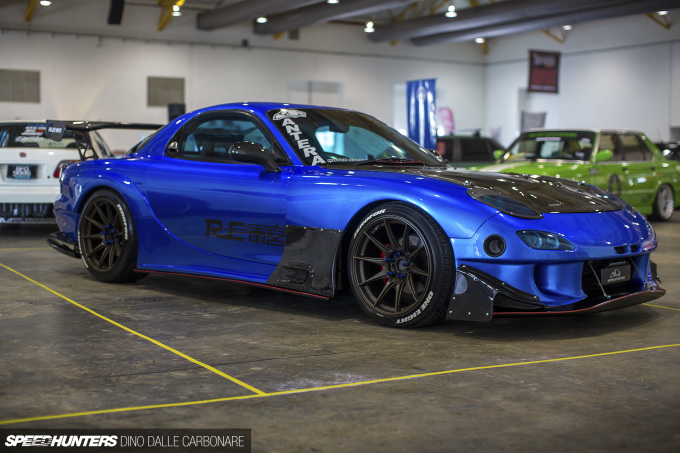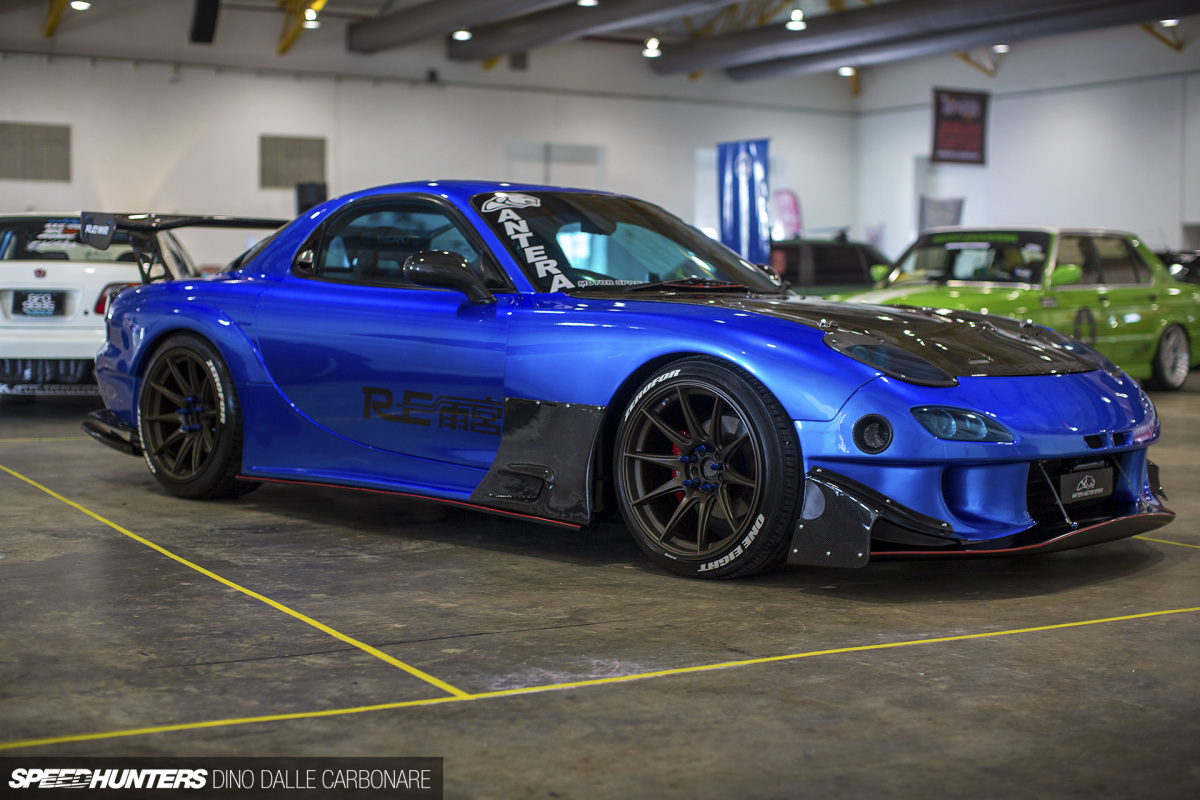 Right behind the Civic was this beautifully presented RE Amemiya-kitted RX-7, one of only two FD3Ss I spotted at the show.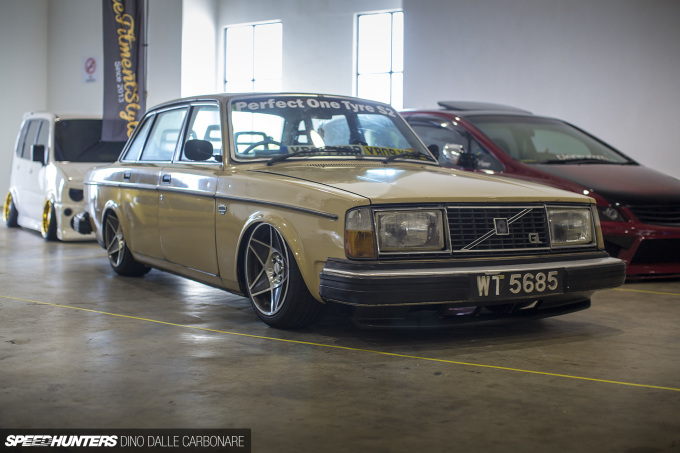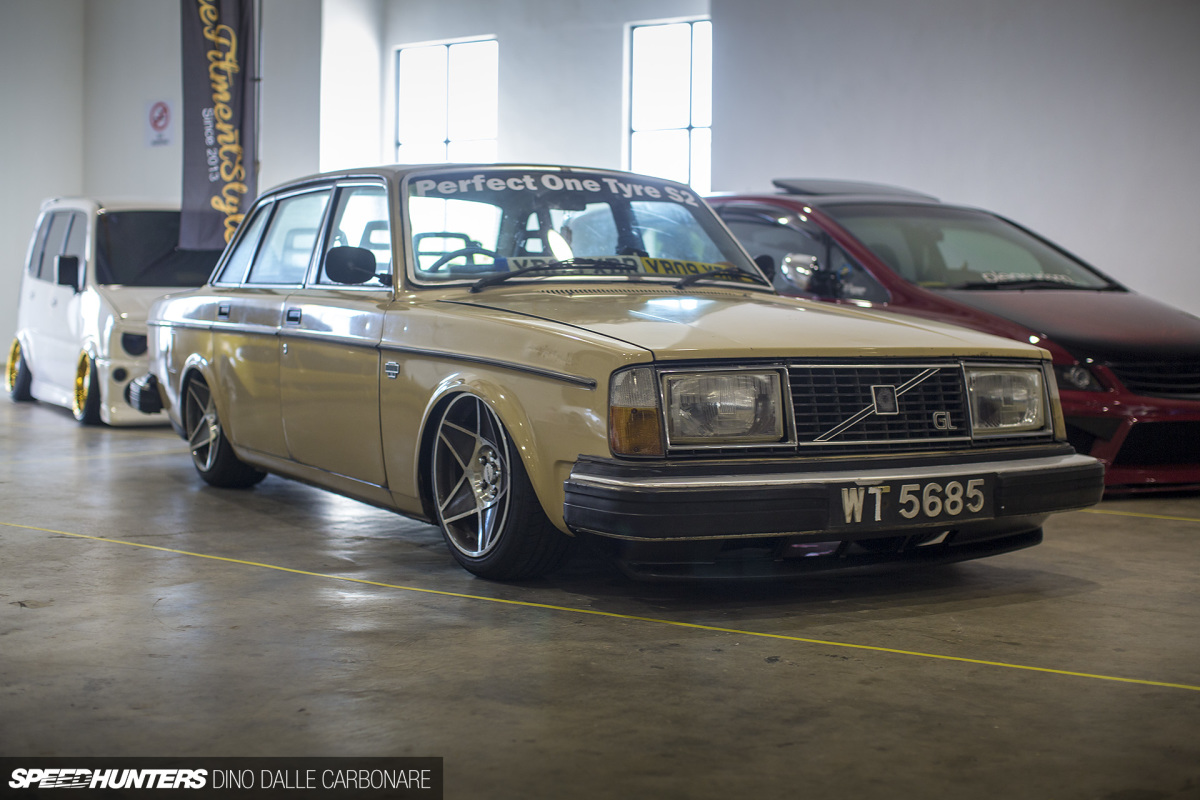 As long as I've been coming to Art of Speed, there have always been a few older Volvos Amazons to check out, but I had never seen something from the Swedish automaker's more angular era, like this 242. I loved how unconventional it looked and the way it sat.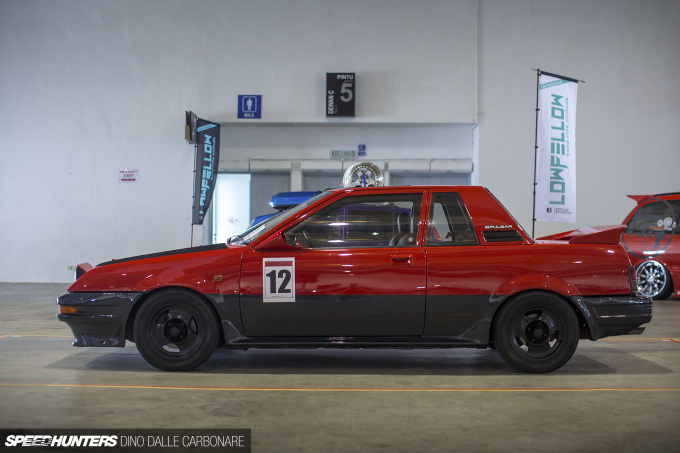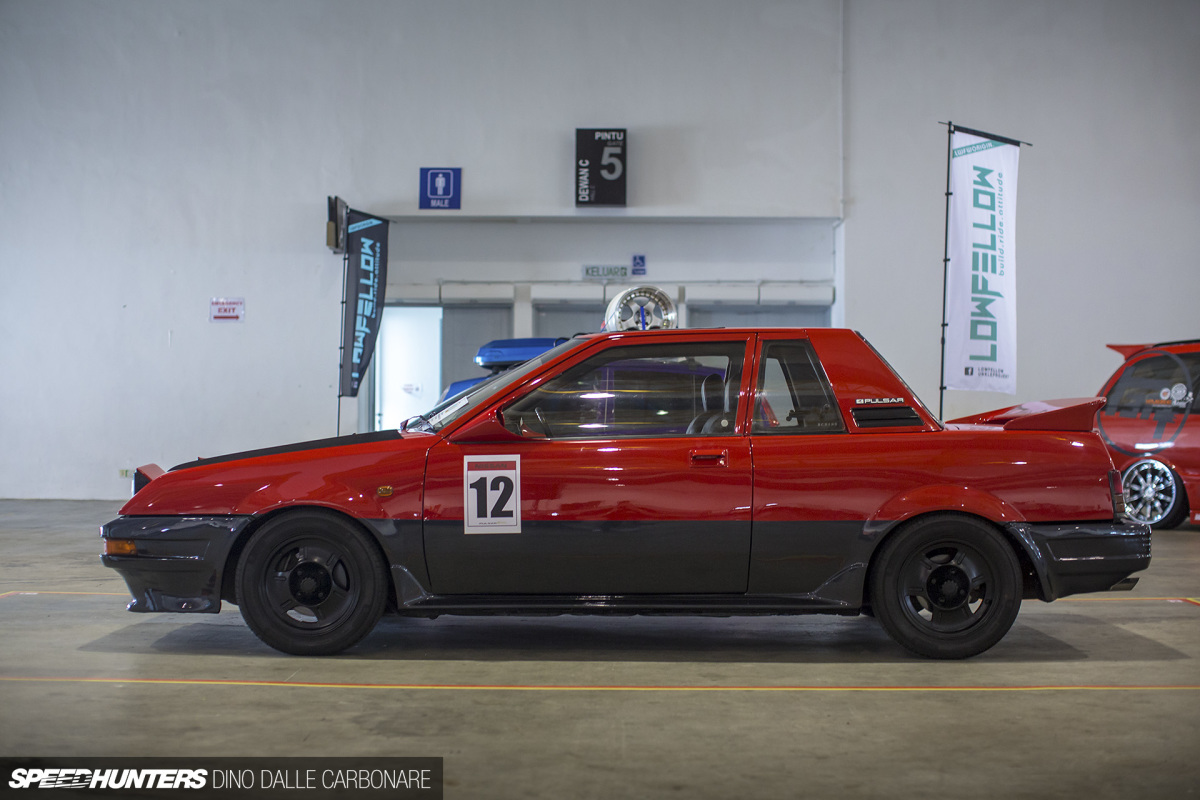 The most memorable car of the event for me would have to be this rare Nissan N12 Pulsar EXA. I'm pretty sure I've never seen another one outside of Nissan's Collection in Atsugi.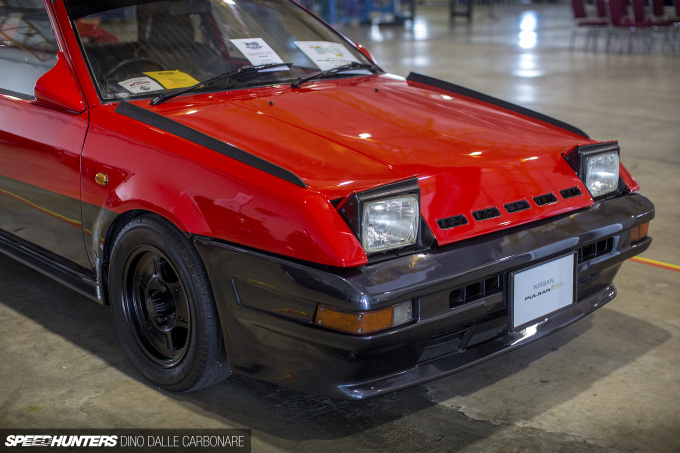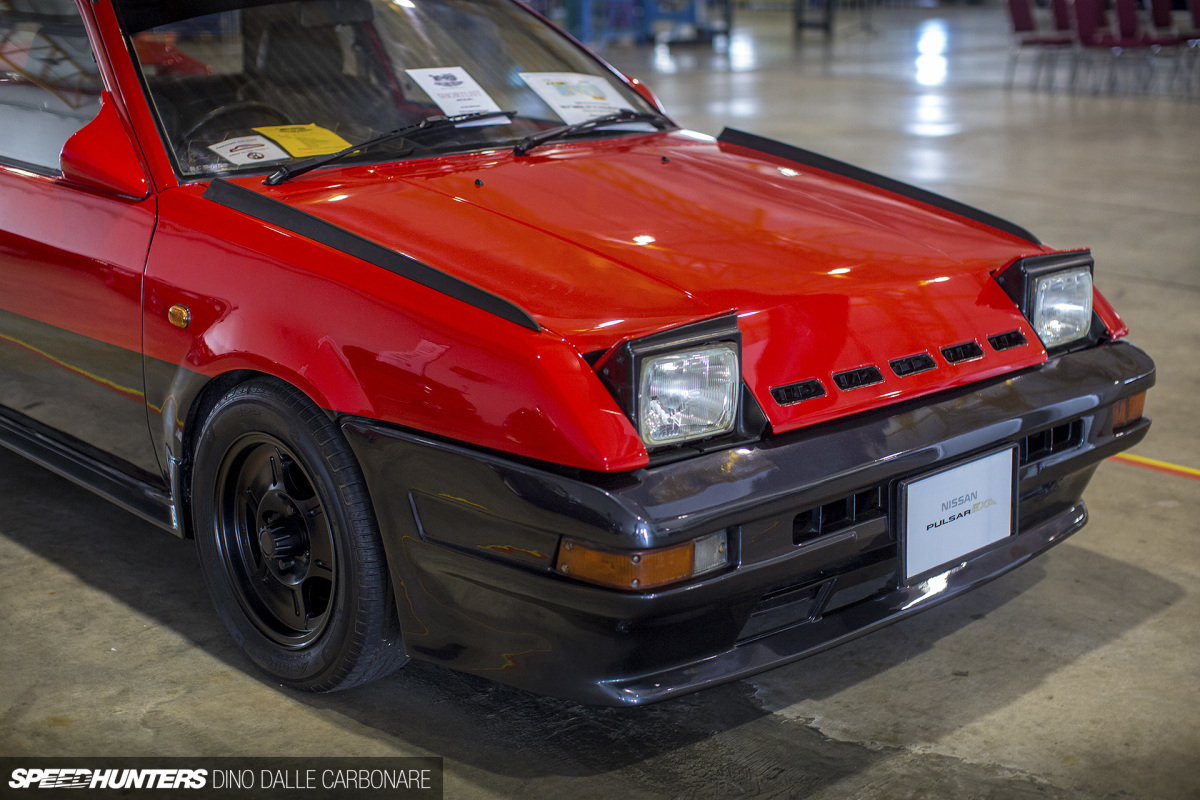 The owner has obviously cared for it with very high levels of OCD as it was presented in pristine condition. I really like the black fins added along the top of the front fenders, a very R30/R31 Skyline sort of touch.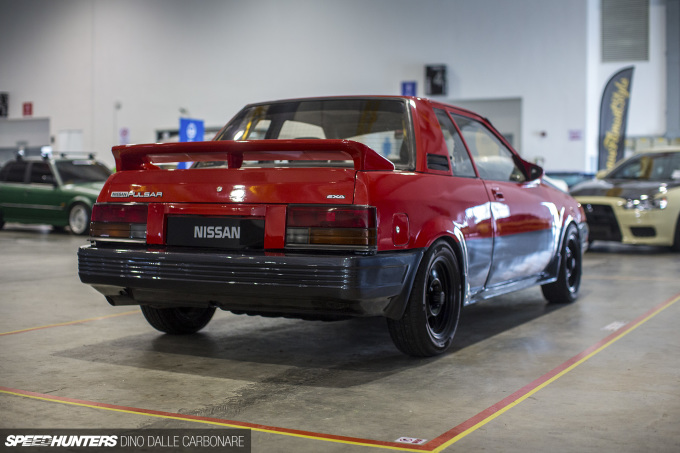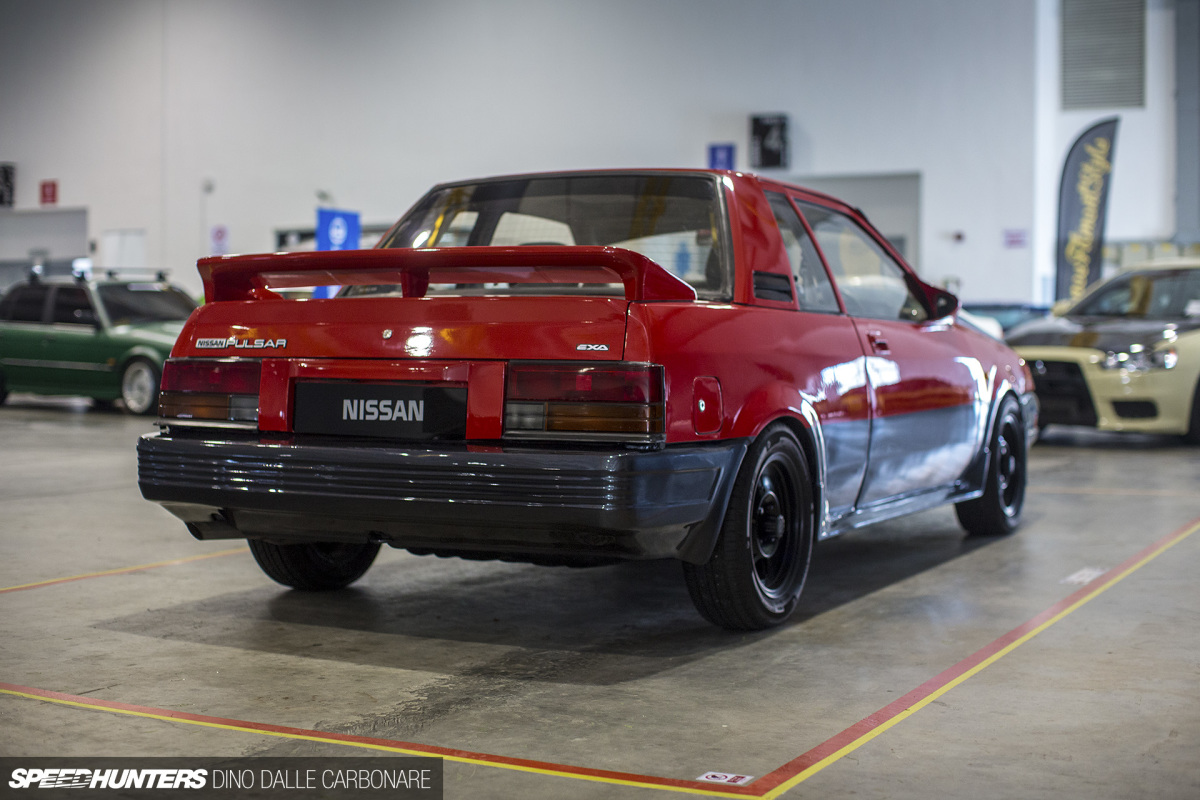 The EXA is one of the most strangely styled Nissans, something that the near-vertical rear glass has a lot to do with. I always think of this car as Nissan's AW11 MR2!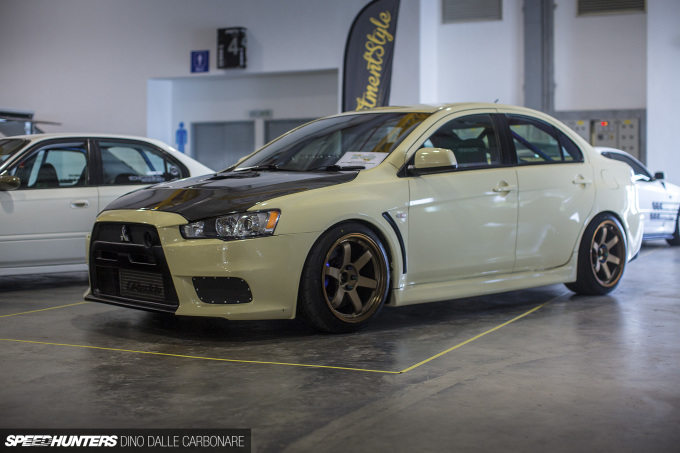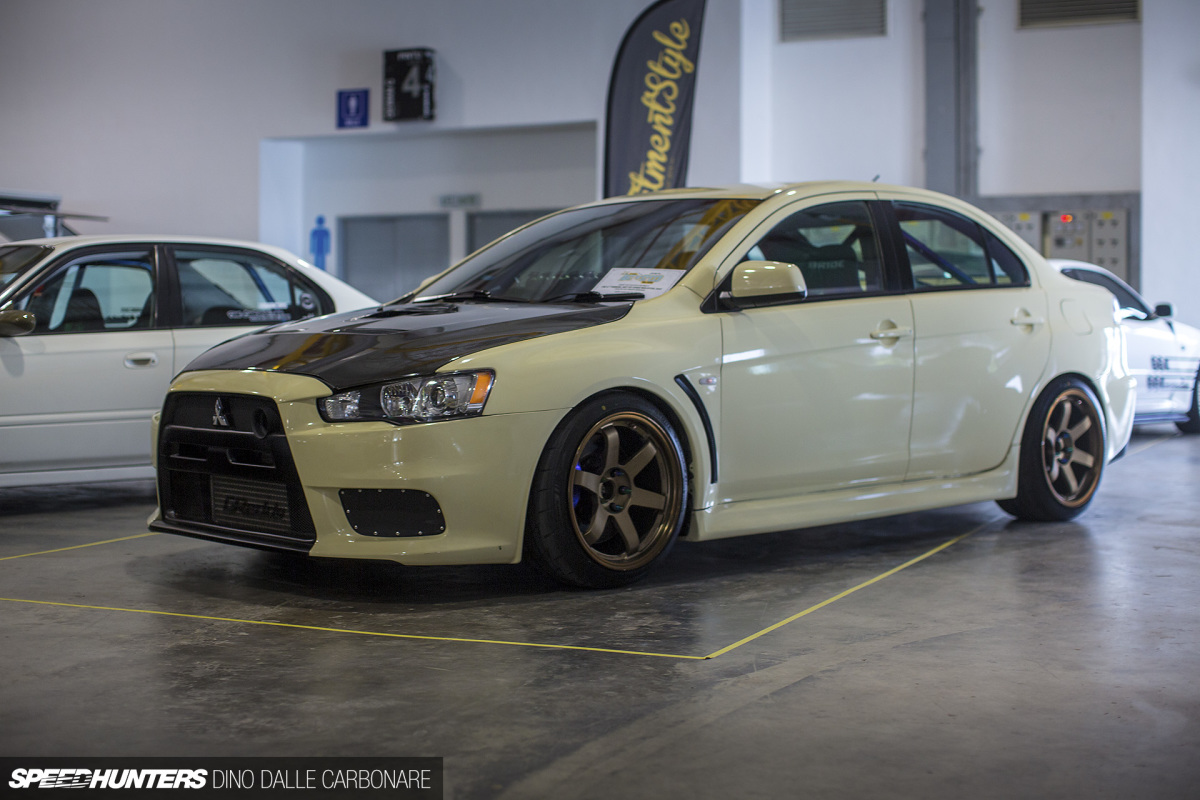 Another car that caught my eye was this Mitsubishi Lancer Evolution X, mostly because it hinted at the fact that Malaysians also have an interest in drag racing, something I haven't seen there myself.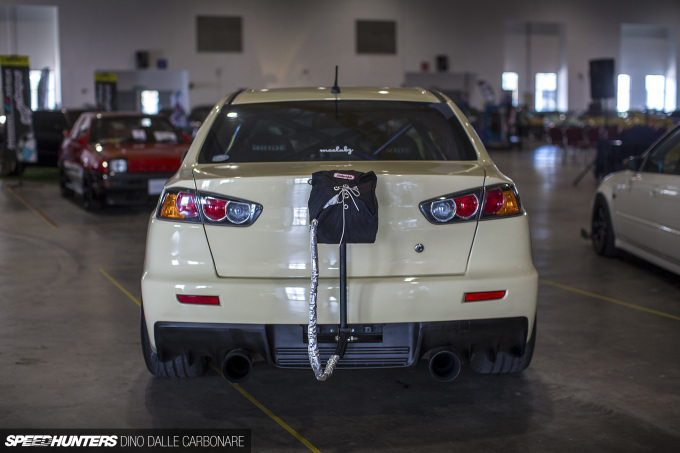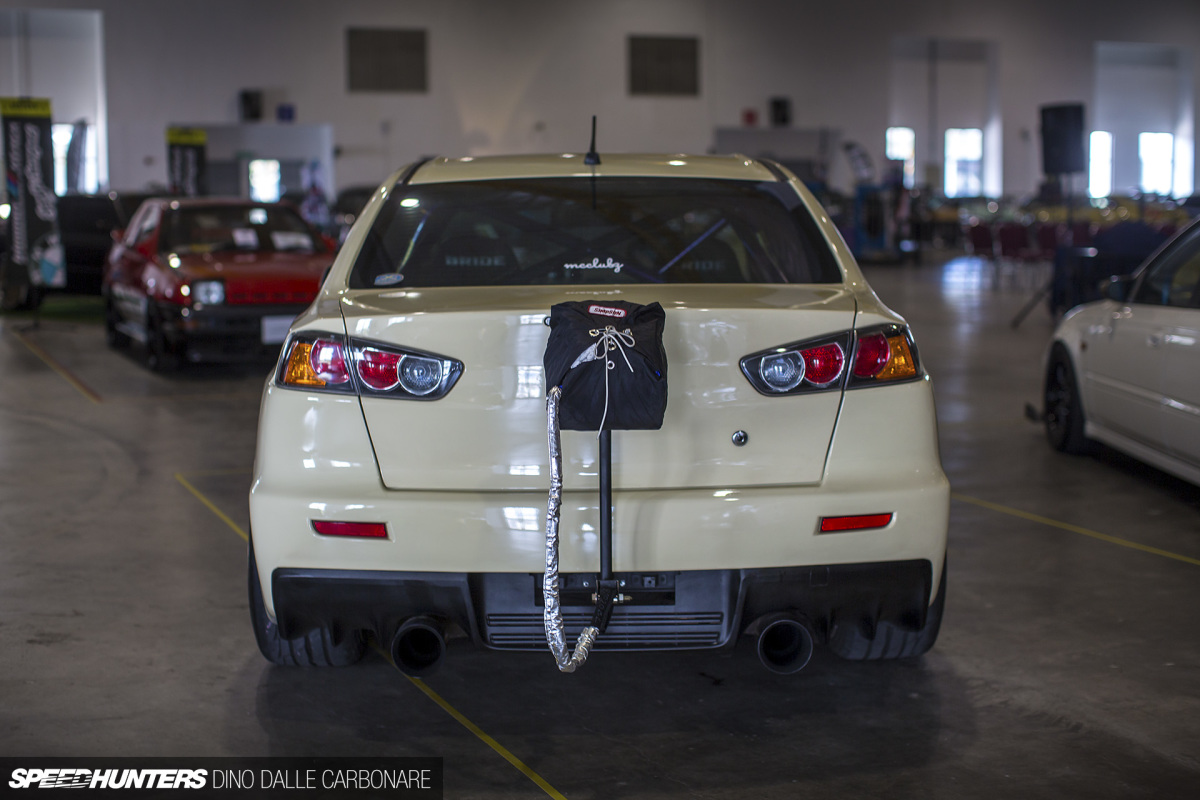 The spoiler-less trunk lid and parachute sort of gave it away, but I was told that the car had just been built and hasn't laid down any proper quarter-mile passes yet.
Kei and smaller city cars continue to be some of the most customized vehicles on Malaysian roads, and there were a ton of them to check out at the show. These two examples, which nicely represented different schools of thought when it comes to stance, were a couple of my favorites.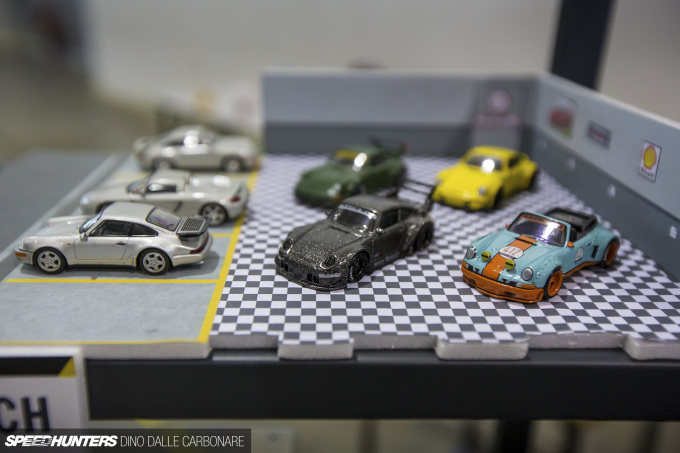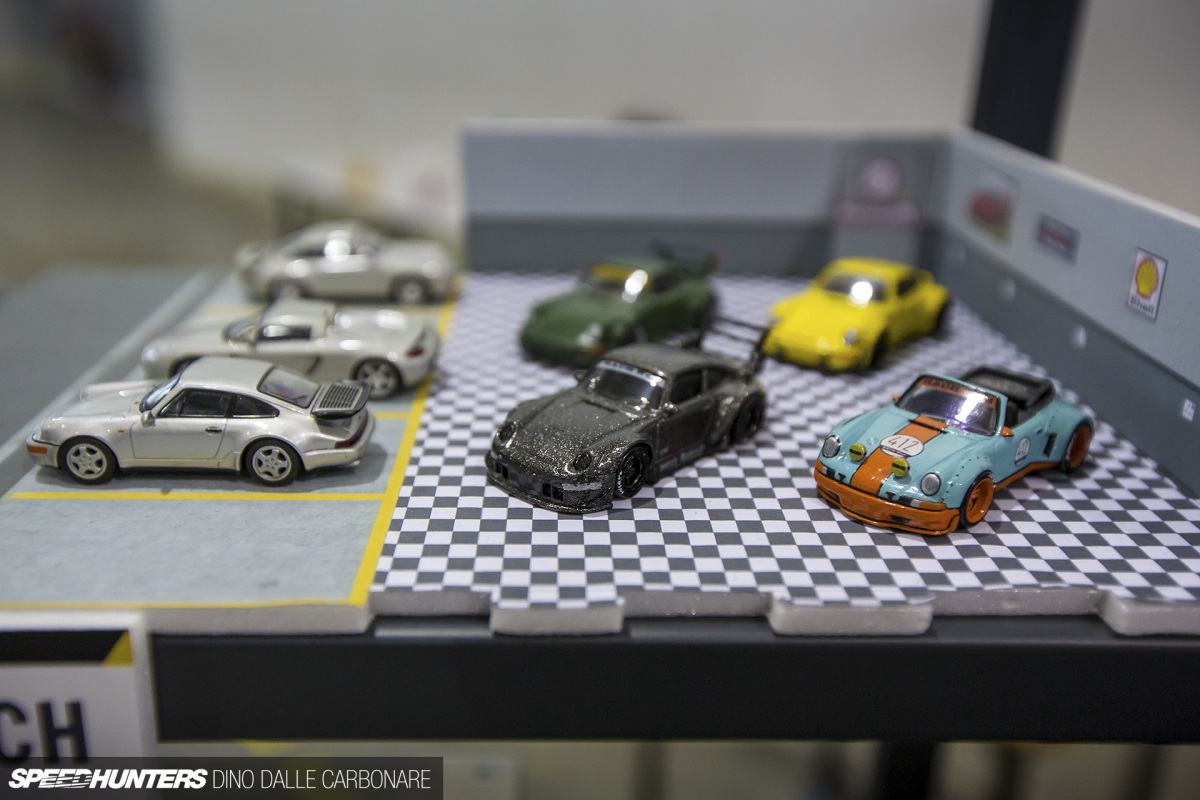 As I write this, I've noticed that the Art of Speed organizers have already released the official dates for next year's show. With such a diverse culture to represent, it looks like Malaysian custom and performance car enthusiasts have really found the perfect outlet to showcase their passion, abilities and out-of-the-box thinking.
Dino Dalle Carbonare
Instagram: speedhunters_dino
dino@speedhunters.com