Before I start rolling out our 7's Day coverage for 2017, there's an interesting car I came across at Daikoku PA on Friday afternoon that I want to share with you guys first.
It's not rotary-powered, which of course doesn't make a difference – as you'll see in the main event post there were some cool non-Mazda cars there that any Speedhunter couldn't possibly ignore – but this is something I had never seen before…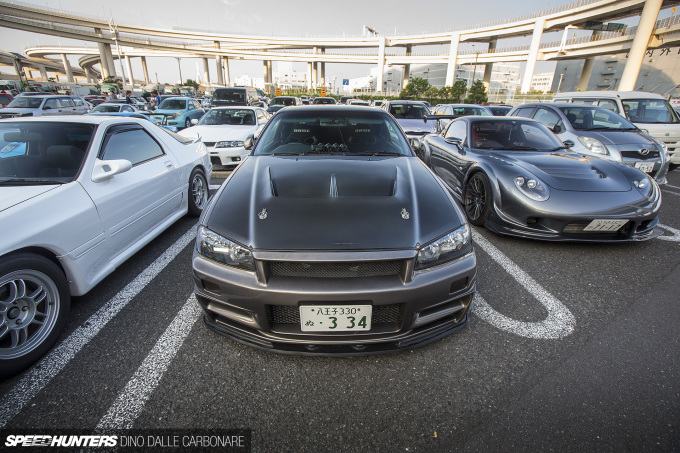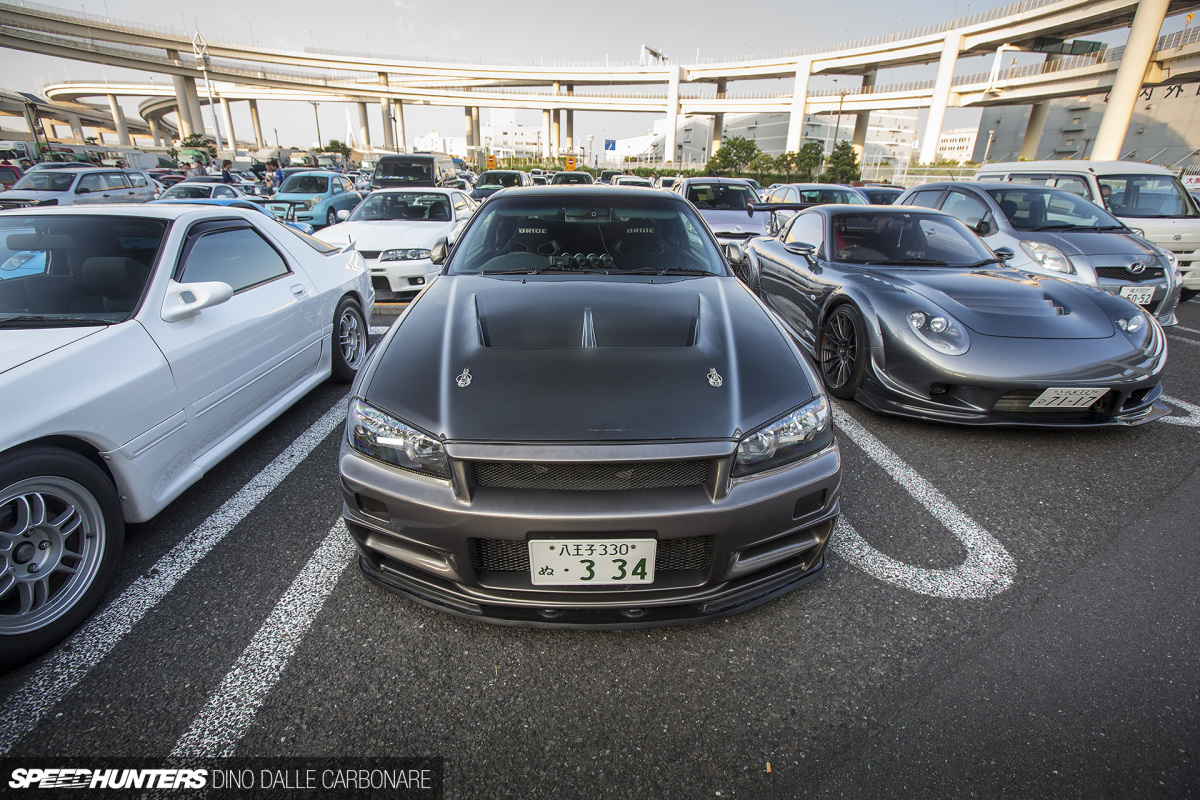 And before you start going, 'Oh it's Dino, of course he would show you another R34 GT-R" (like that's a bad thing!), I invite you to take a closer look. What do you see? A Nismo Z-tune bumper? A custom shade of metallic silver for the body color? A carbon vented bonnet of some sort?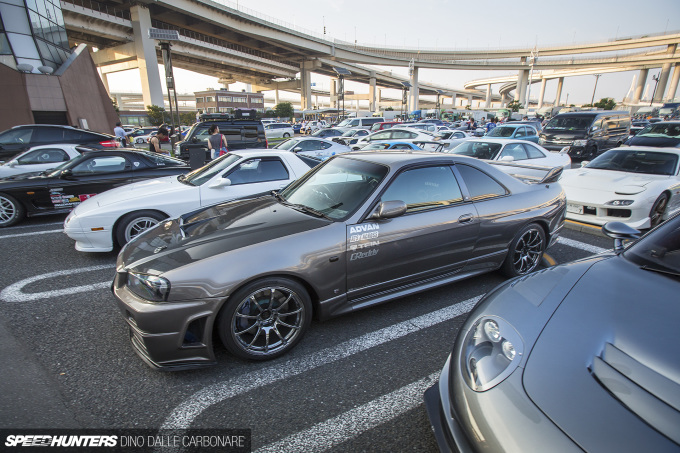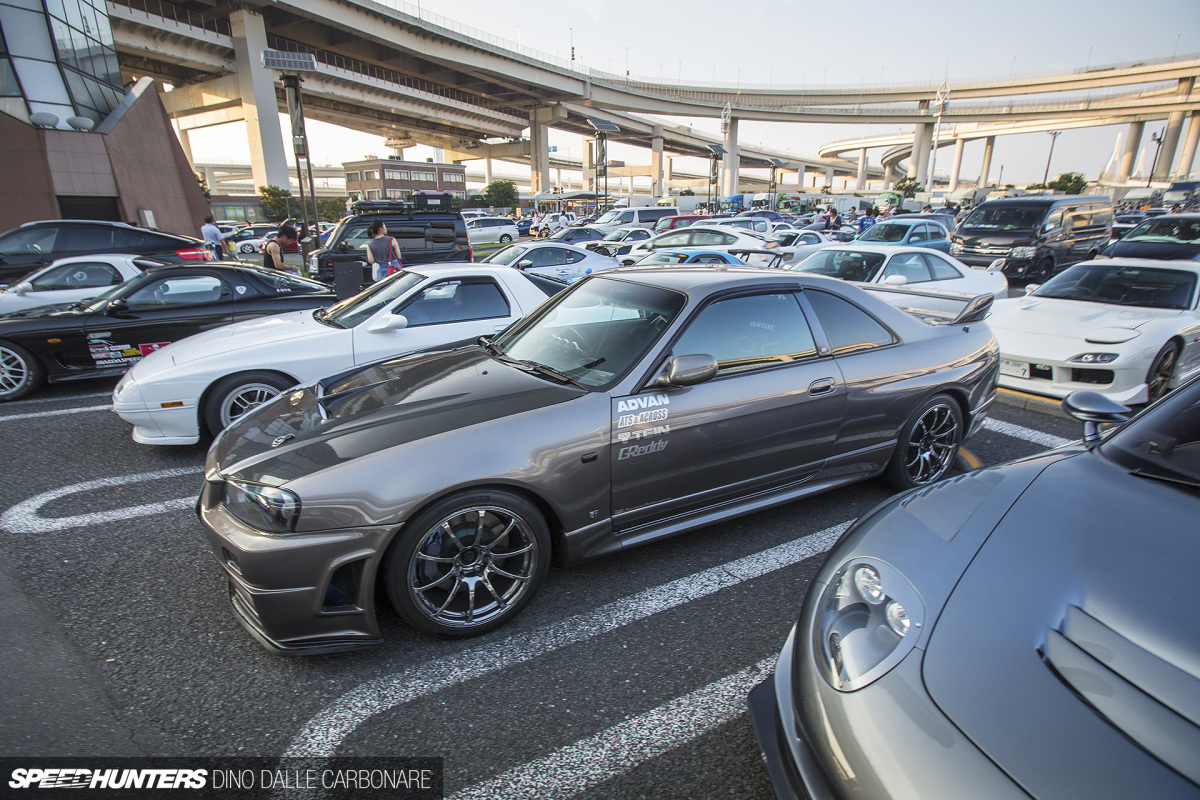 As is often the case, a change of perspective is all you need to really pick up on the differences. And when I noticed what I was looking at I was like, 'What the… ?!'
It's not like an R34 face swap hasn't been attempted before – we've seen them done to Stageas and Bee-R even has a kit to convert an R32 into an R34 – but a BCNR33 with a BNR34 face is definitely new. Why do it? Well, possibly because the car was involved in an accident and the owner fancied doing something crazy. Or maybe just the latter.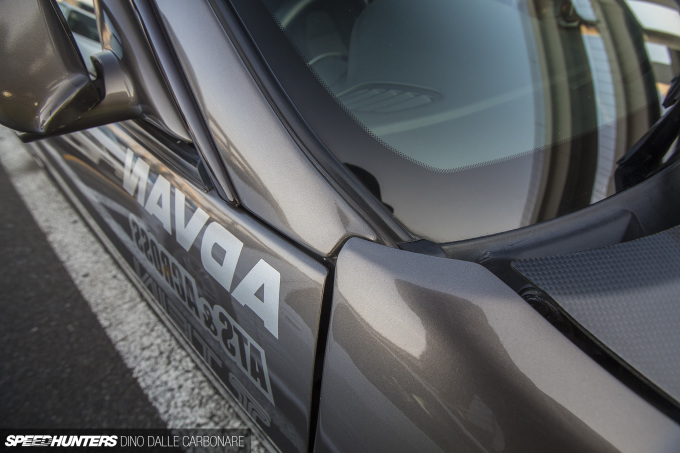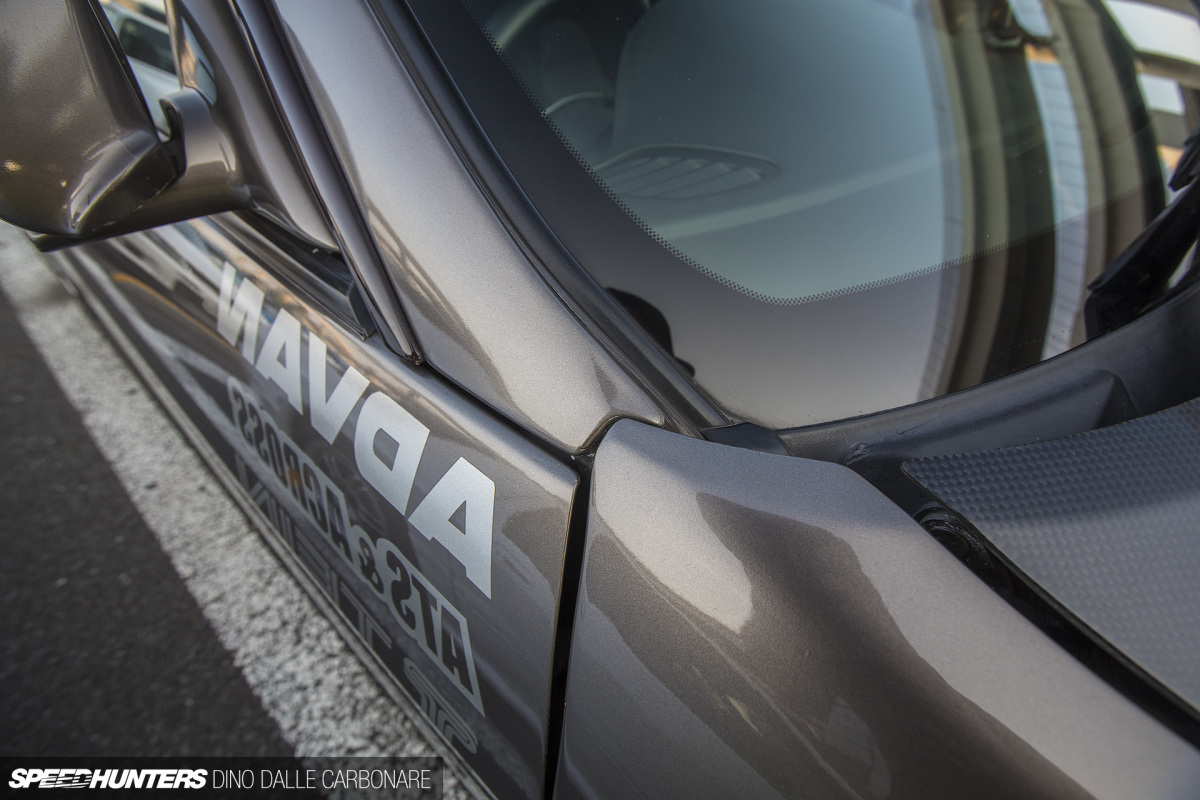 That said, it was all executed very cleanly, right down to the panel gaps (fender/bonnet one excluded, but that's what you can expect when you don't buy properly made carbon parts).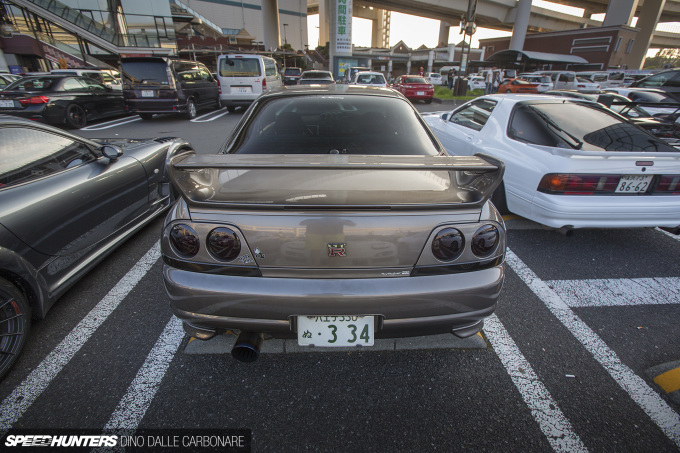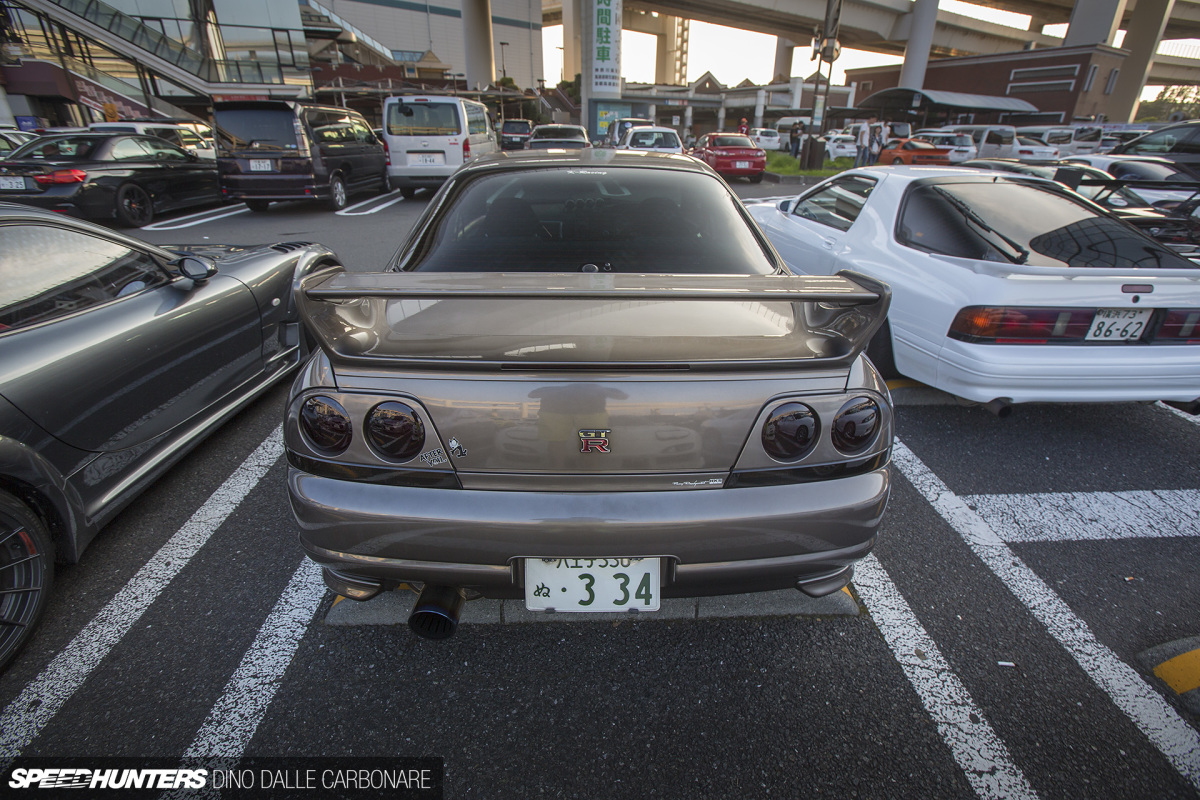 Look at the Skyline from the back and it's business as usual – R33 all the way, topped off with a clean de-badging and the GT-R emblem set in the very center of the trunk to replace the Nissan badge.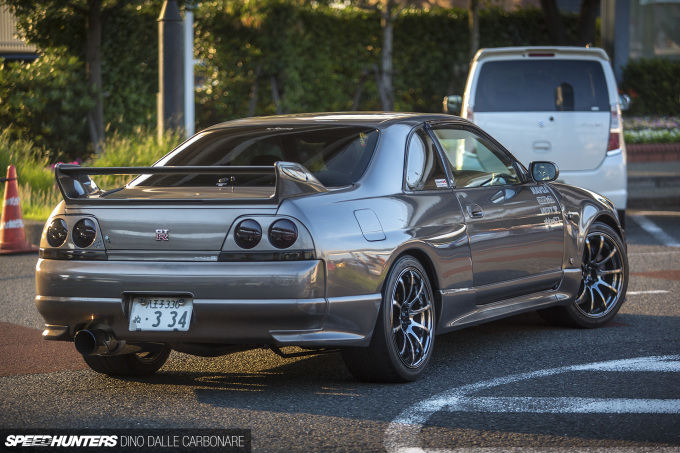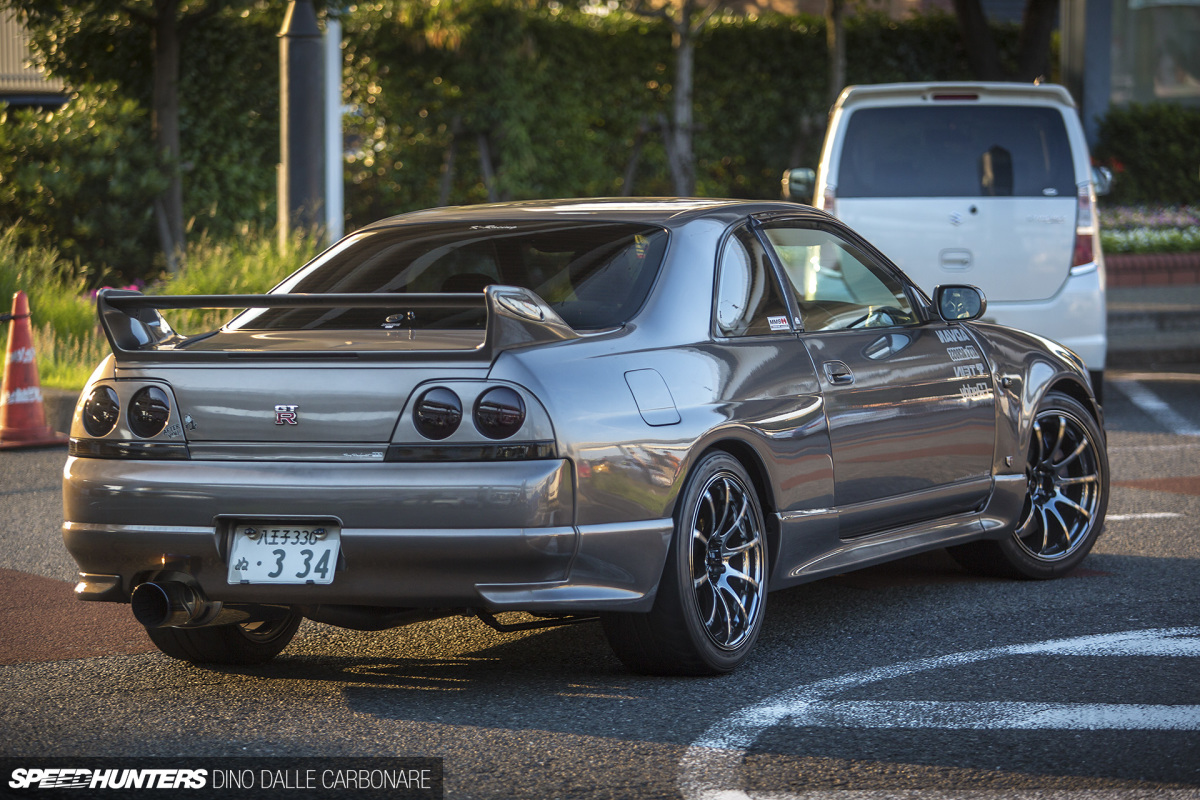 It may not be for everyone, but you can bet the owner of this car is very proud of how much attention the R34 GT-R front end conversion brings his R33 GT-R. I mean, I had to way half an hour before I could grab some shots of it after he parked. Let's just say there were a lot of confused people milling around the unique Skyline in order to get a closer look.
Dino Dalle Carbonare
Instagram: speedhunters_dino
dino@speedhunters.com