While walking around the recent Fuji Kawaguchi Auto-Jamboree checking out all the bosozoku cars and bikes that had turned up for the annual get-together, a small group signalled me to come over and join in their conversation.
I'm sure they were just curious as to why I was there, but while chatting I grabbed the opportunity to take a closer look at one of their cars – this bright pink GC10 Nissan Skyline.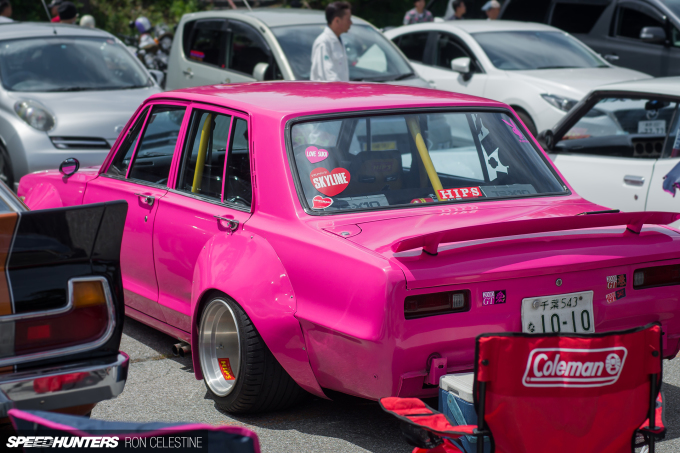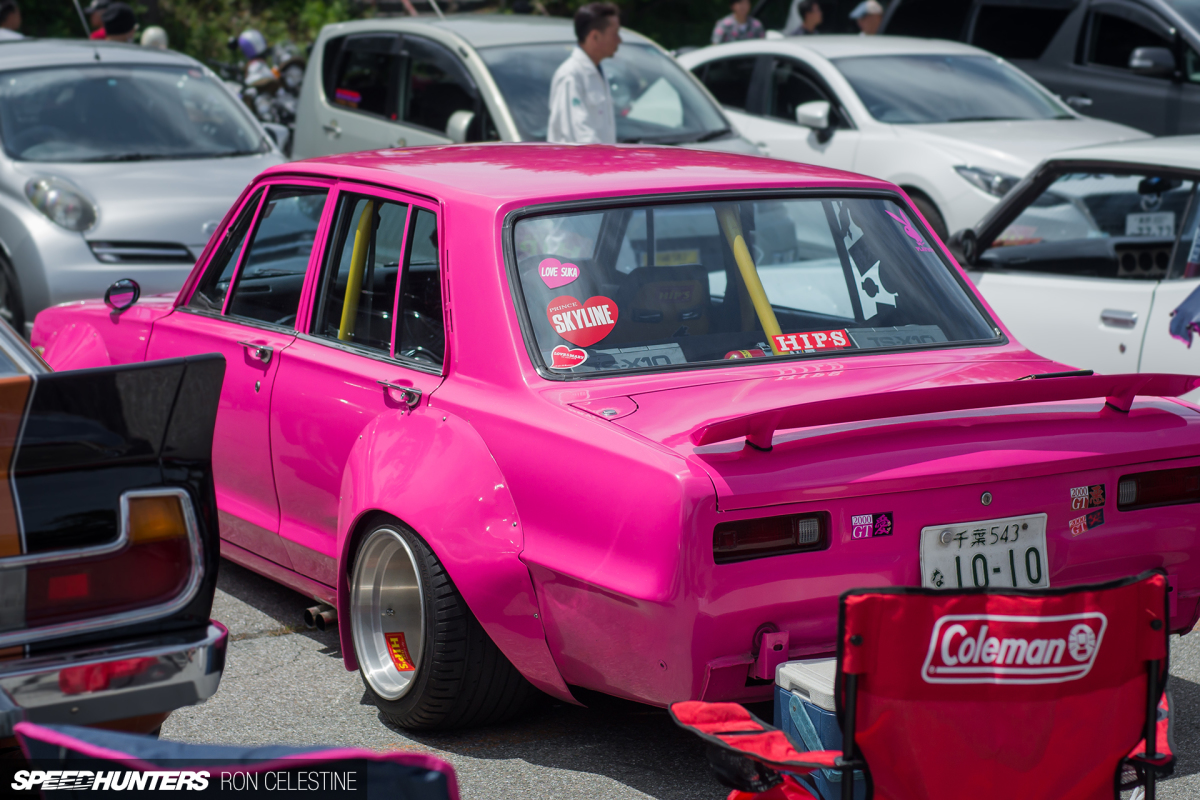 Besides the paint job, which matched the Specter team banner in the back, the Hakosuka looked like a real menace. It also had a huge amount of presence thanks to works inspired fender flares, which not only render the rear doors useless, but also swallow up the period correct 14-inch RS Watanabe wheels.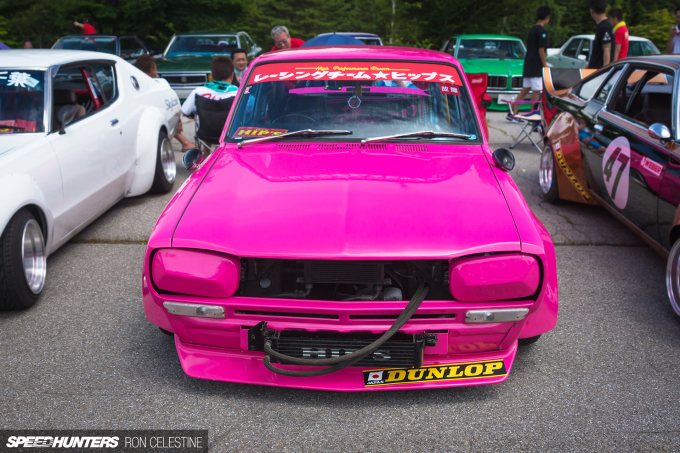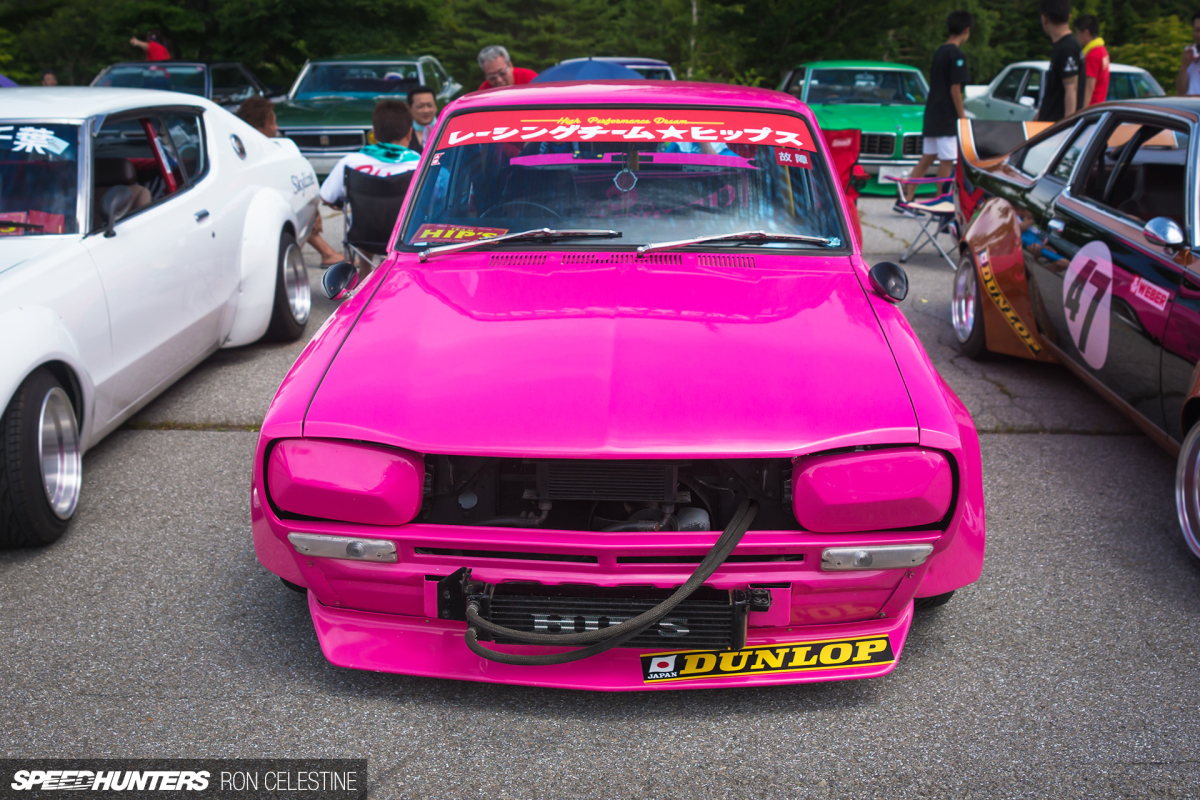 True to the style, the front and rear bumpers have been done away with, and the oil cooler mounted up front features braided lines that snake between the tilted headlights.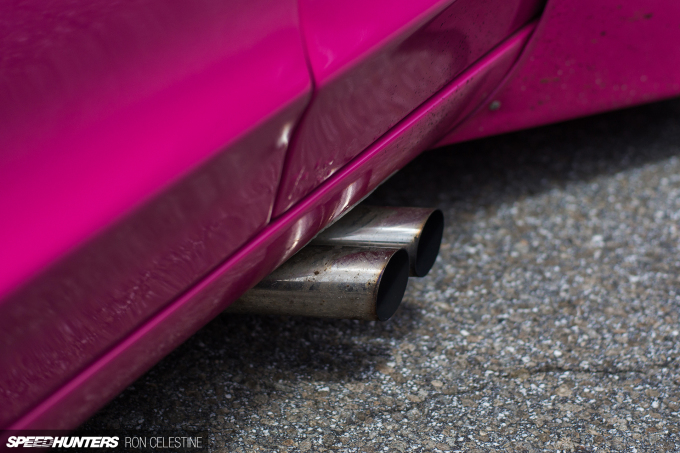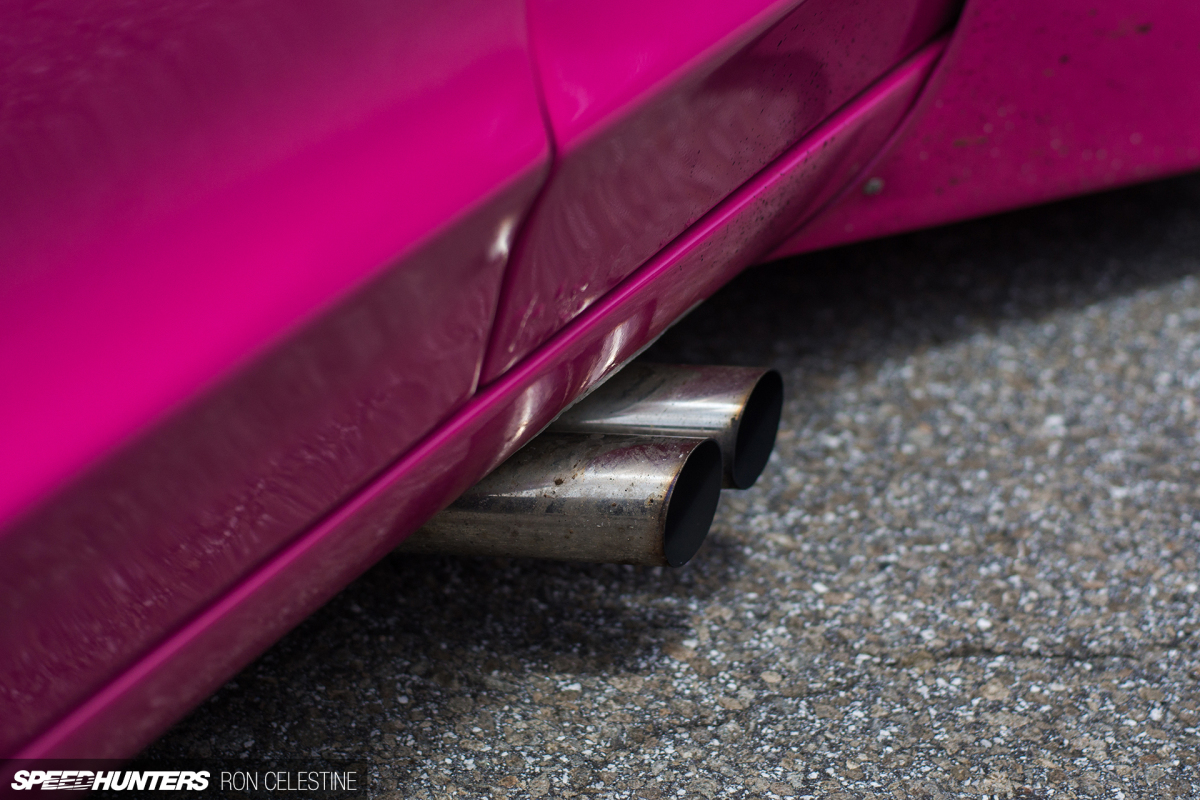 Ensuring that the noise coming from the L20 is loud, the exhaust system runs a shorter course dumping out the side of the car for optimal urban disturbance.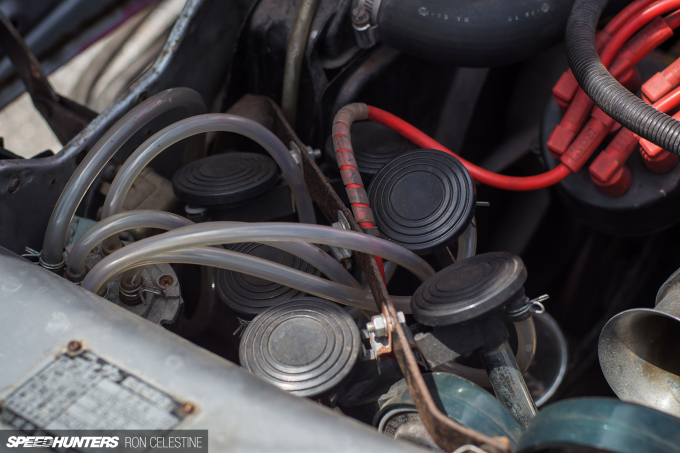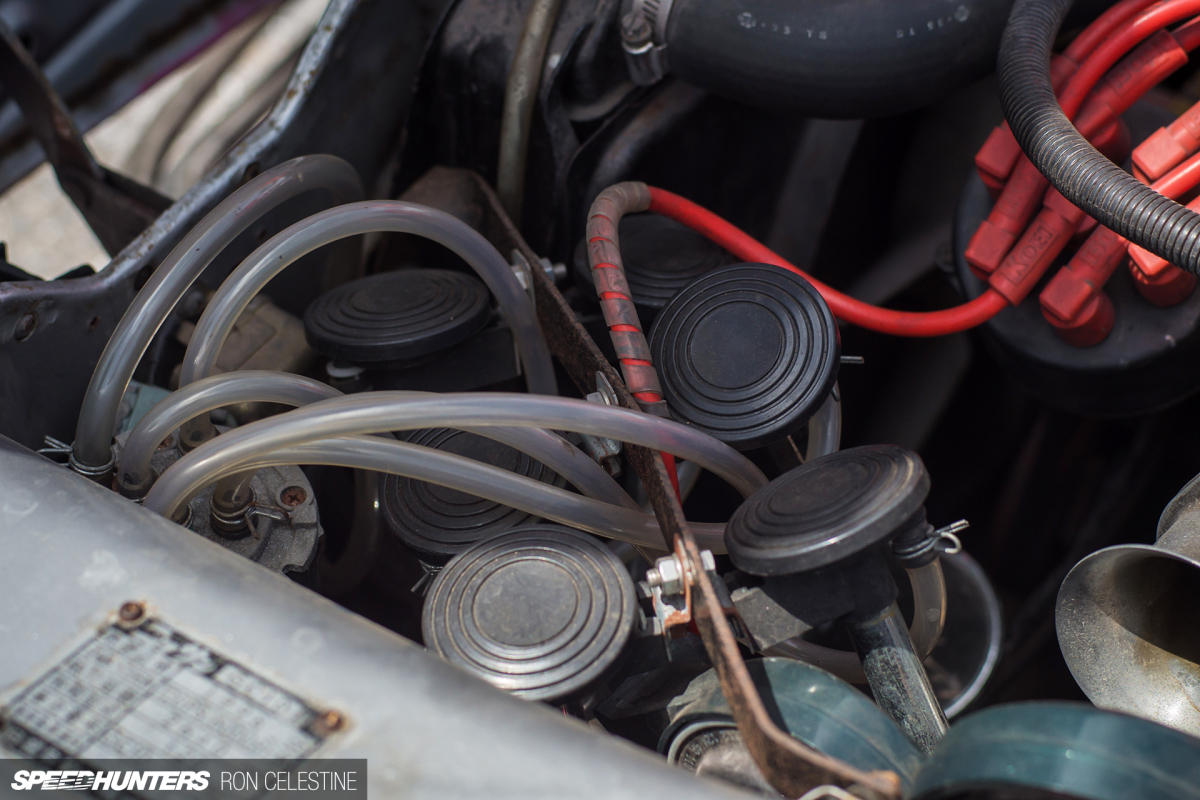 You can't forget about the air horns either. I'm going to take a wild guess that this setup plays The Godfather theme tune…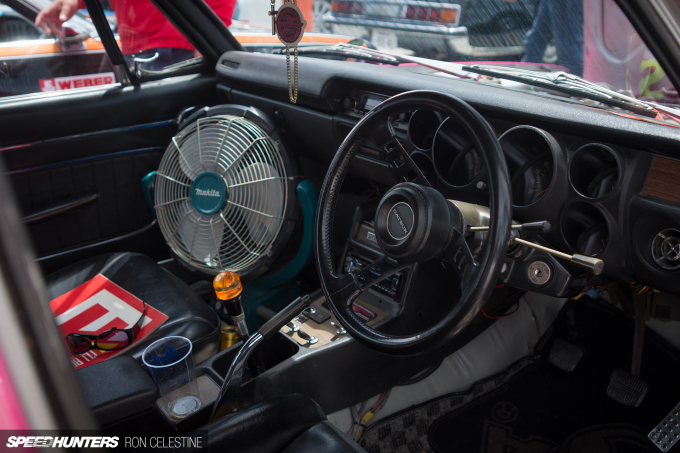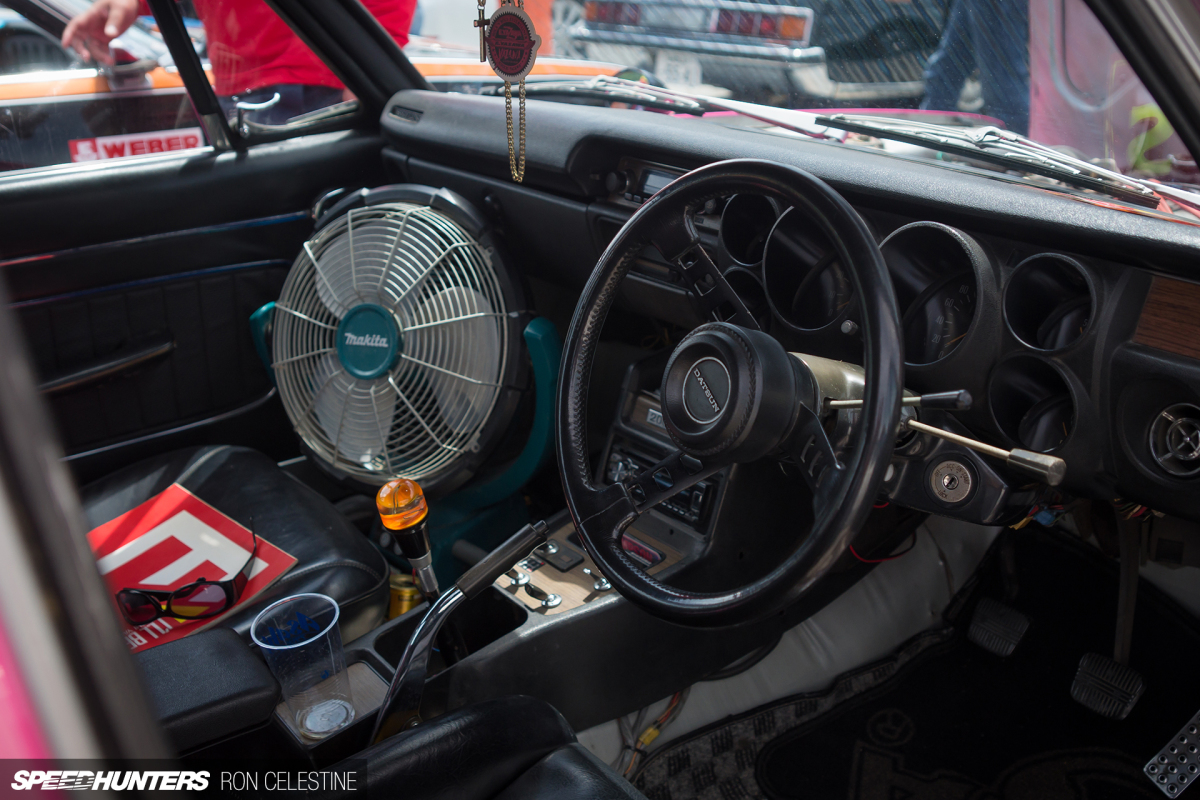 In complete contrast to the exterior, the interior remains mostly stock, save for a Jurassic Park inspired amber shift knob and a Makita fan to provide extra cooling during long cruises.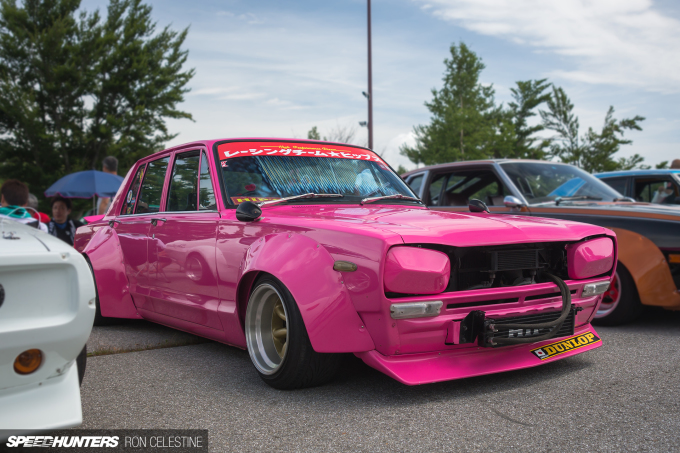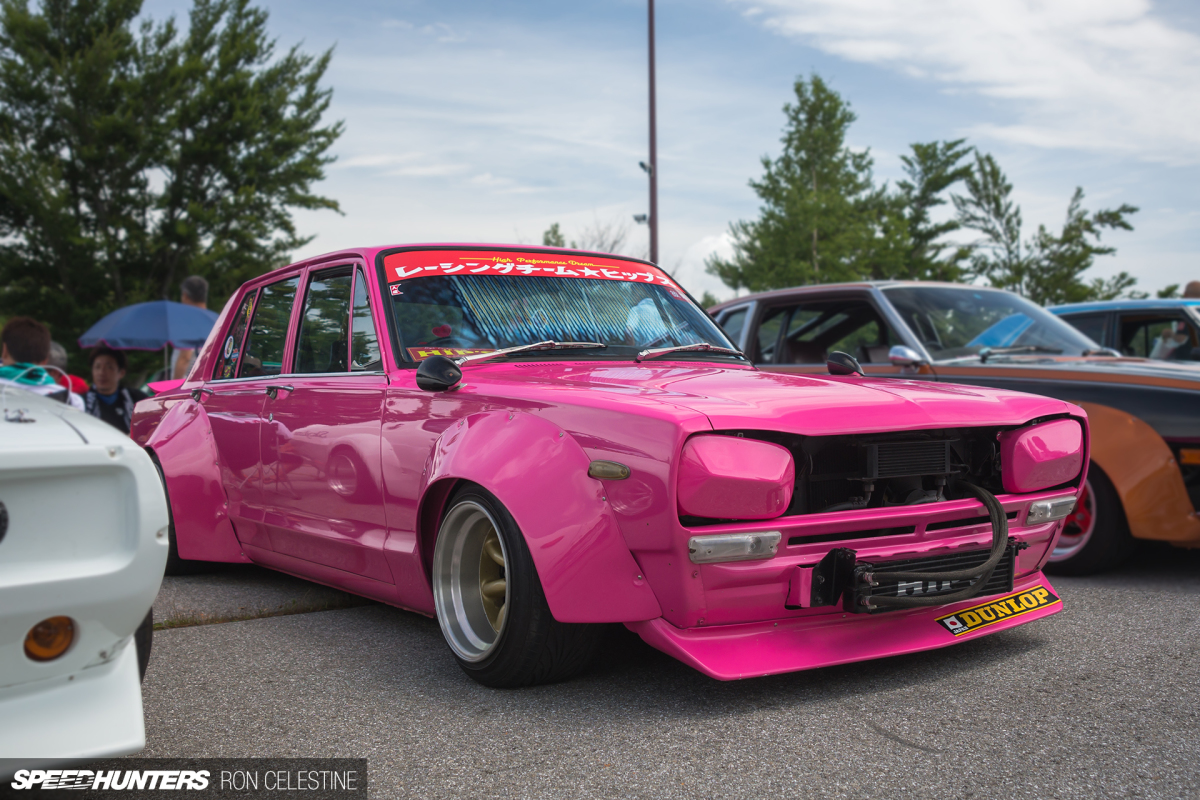 The huge fender flares are a bit much for my liking, but I can really get behind the aggressive looks of the works styling. It's really no wonder this modifying fashion has stood the test of time.
Ron Celestine
Instagram: celestinephotography