Making It Personal
Despite being a self-confessed fan of all JDM marques, I've had very little to do with fast Subarus or the community that thrives on them. Until now.
It hasn't been intentional; in fact, I'm quite a fan of Subaru's performance offerings. But until now, my experience with the brand has been limited to the passenger seat of a few friends' WRXs and Forester GTs. Aside from that, I've thought about tracking down a turbocharged wagon once or twice. A tidy and well modified MY99 WRX wagon still tugs on the heartstrings even as it approaches 20 years of age, especially in World Rally Blue Mica. But again, it's never really gone any further than that.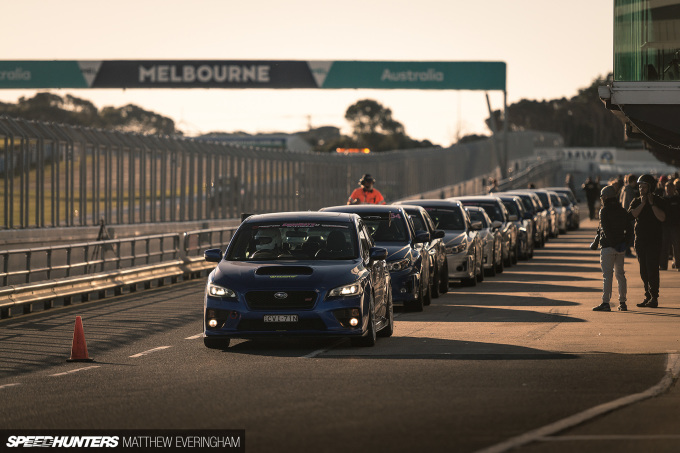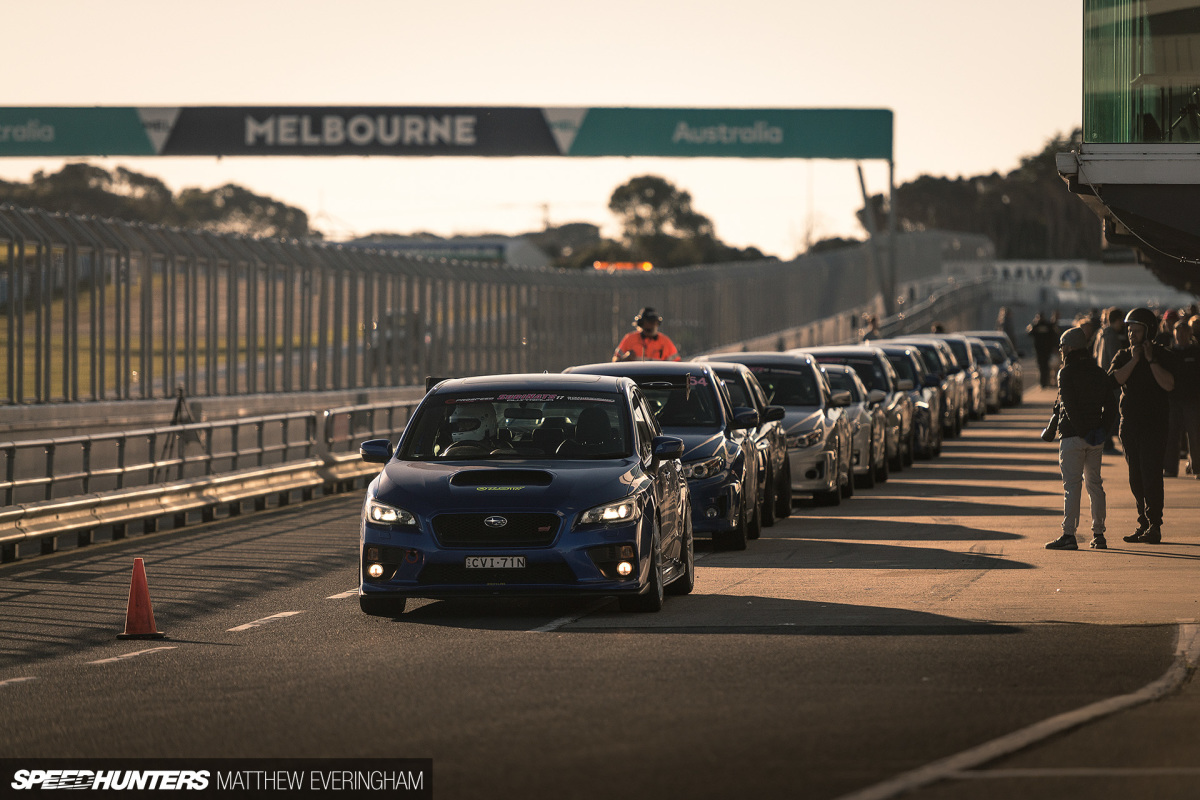 This all said, I was quick to respond to the Impreza WRX Club's invitation to beautiful Phillip Island to check out their Subaru Nationals, or as it's called by the locals, SubiNats. Not only was it a great chance to witness some intense grassroots racing, but it would also be an opportunity to get better acquainted with a circle that had thus far eluded me.
It's true that there's no better way to get to know people than spending time with them. I chose to forgo the convenience of a hire car, and instead put myself in the hands of the club community. Normally this wouldn't be a big deal, but Phillip Island is a two-hour drive southwest of Melbourne. It's also somewhere I'd never been before.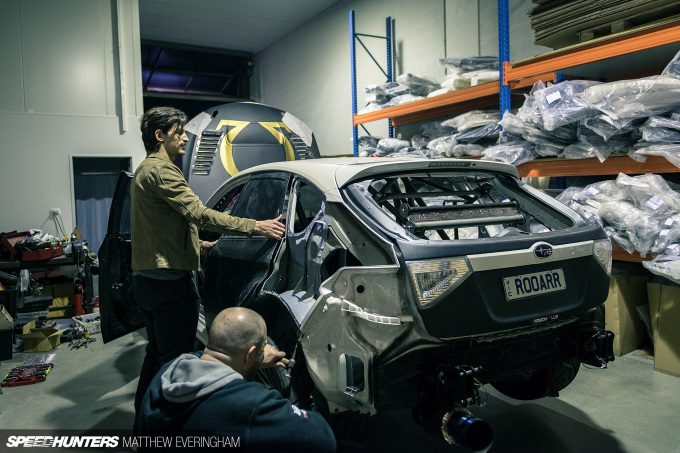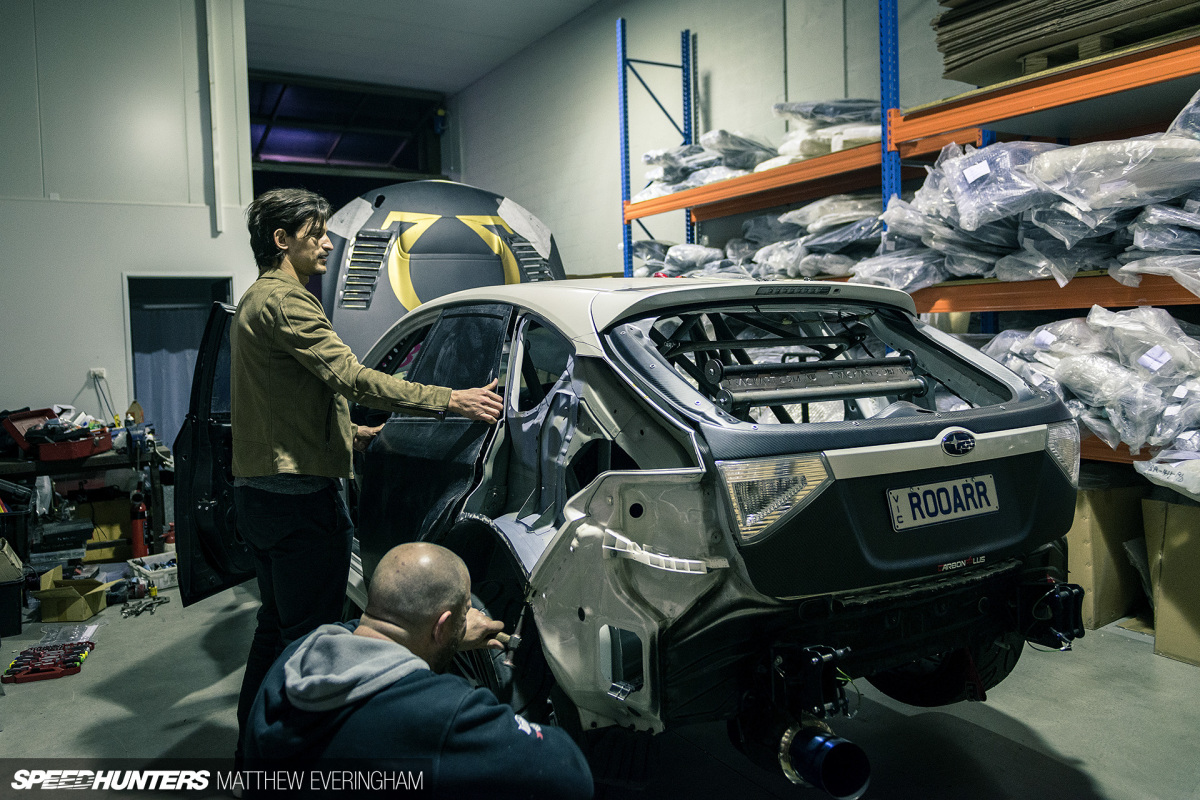 My first taxi driver may be a familiar face to regular Speedhunters, I met up with international Australian model and aspiring race driver Jarrod Scott at Melbourne's airport. Before we left the city though, we had to make a couple of quick pit stops and check the progress of the carbon wide-body WRX he's been developing.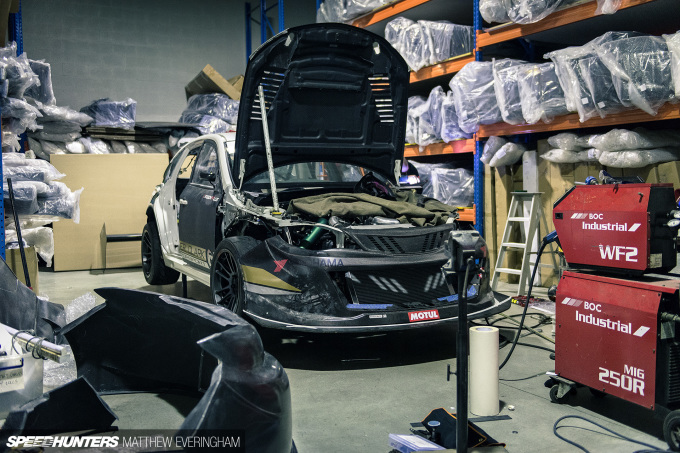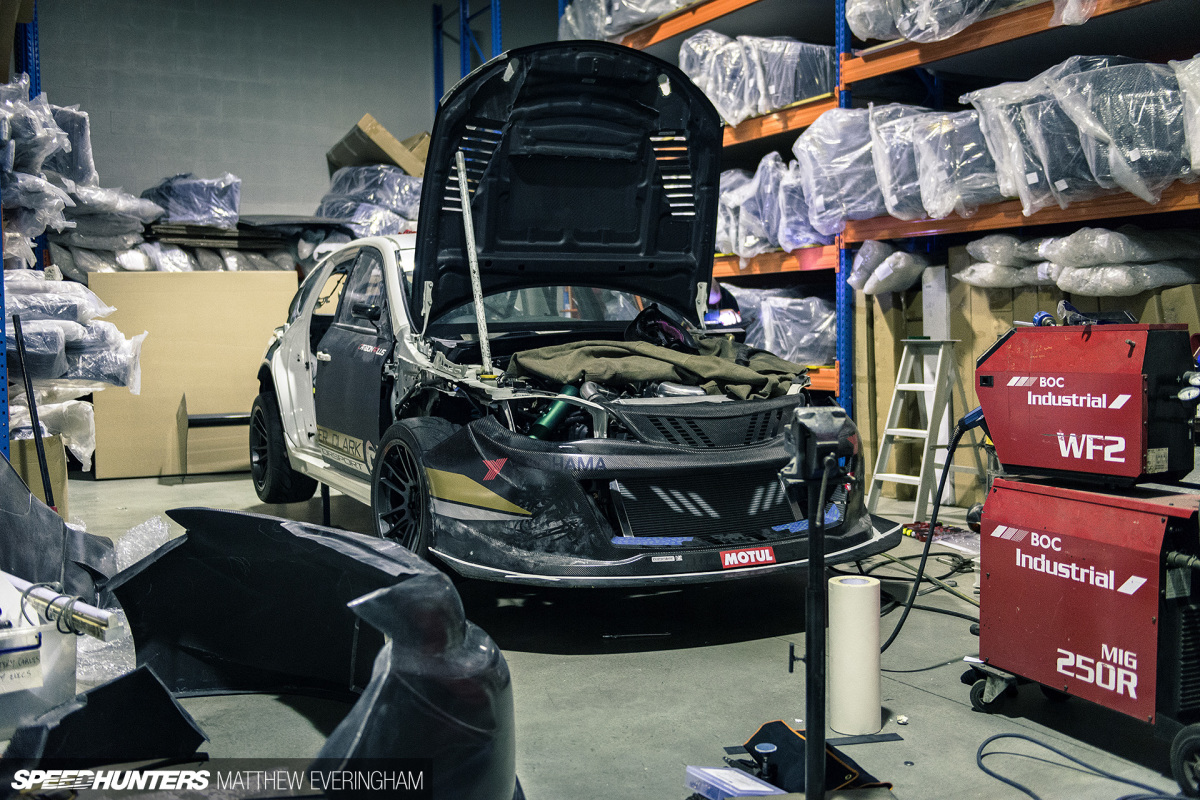 Living in New York meant that the closest Jarrod had come to the car since the 2016 World Time Attack Challenge in Sydney was poring over emails and images. His excitement in the car on the way over to CarbonPlus was infectious.
After lengthy delays in customs, the container full of new carbon body panels had arrived just an hour before us. Jarrod and the team were in for a late night, and a busy next day was likely too if there was any chance that the WRX would get finished, transported, tested and raced at SubiNats.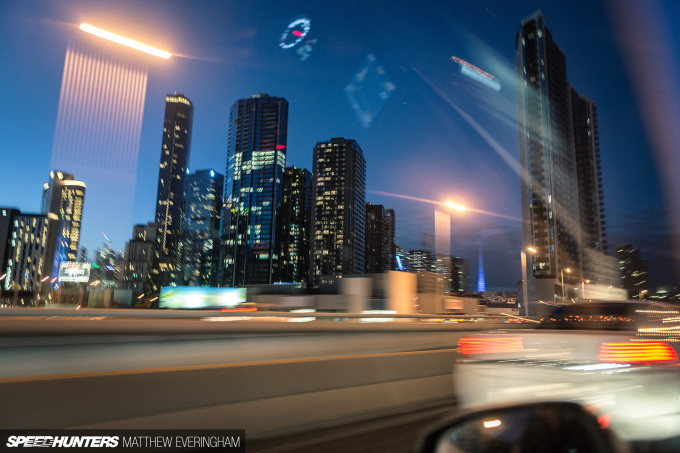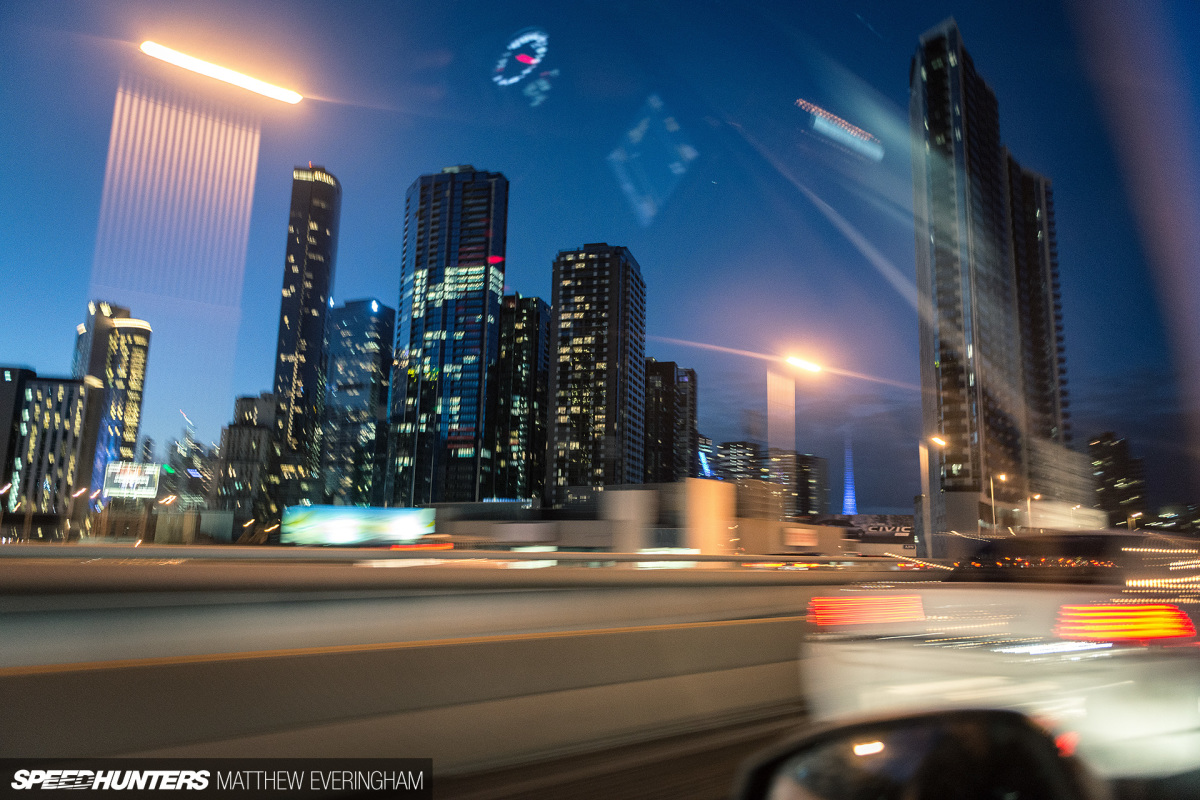 After a quick dinner, we parted ways and I continued on with two of the event's organizers, Kurt and Daniel. Despite arriving in Melbourne just after midday, we didn't leave the city until well into the night. I'd have to wait until first light to get my first look at Phillip Island.
It didn't disappoint.
While racing was the focus of the weekend, the event had a strong social side too. After months of banter online leading up to SubiNats 2017, a good percentage of the community was just as excited just to hang out and surround themselves with as many WRXs and car buddies as possible.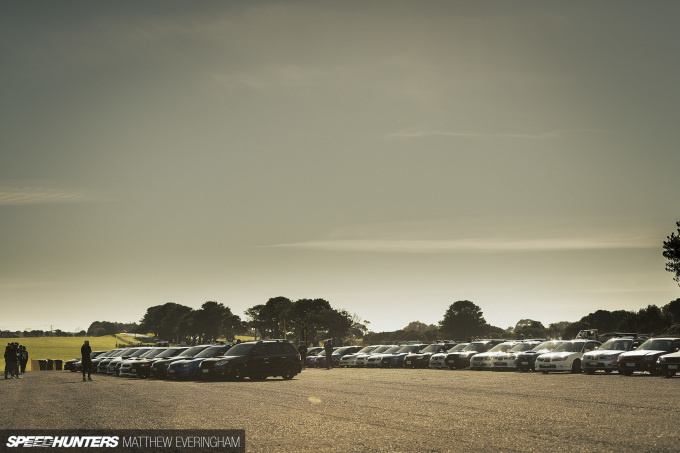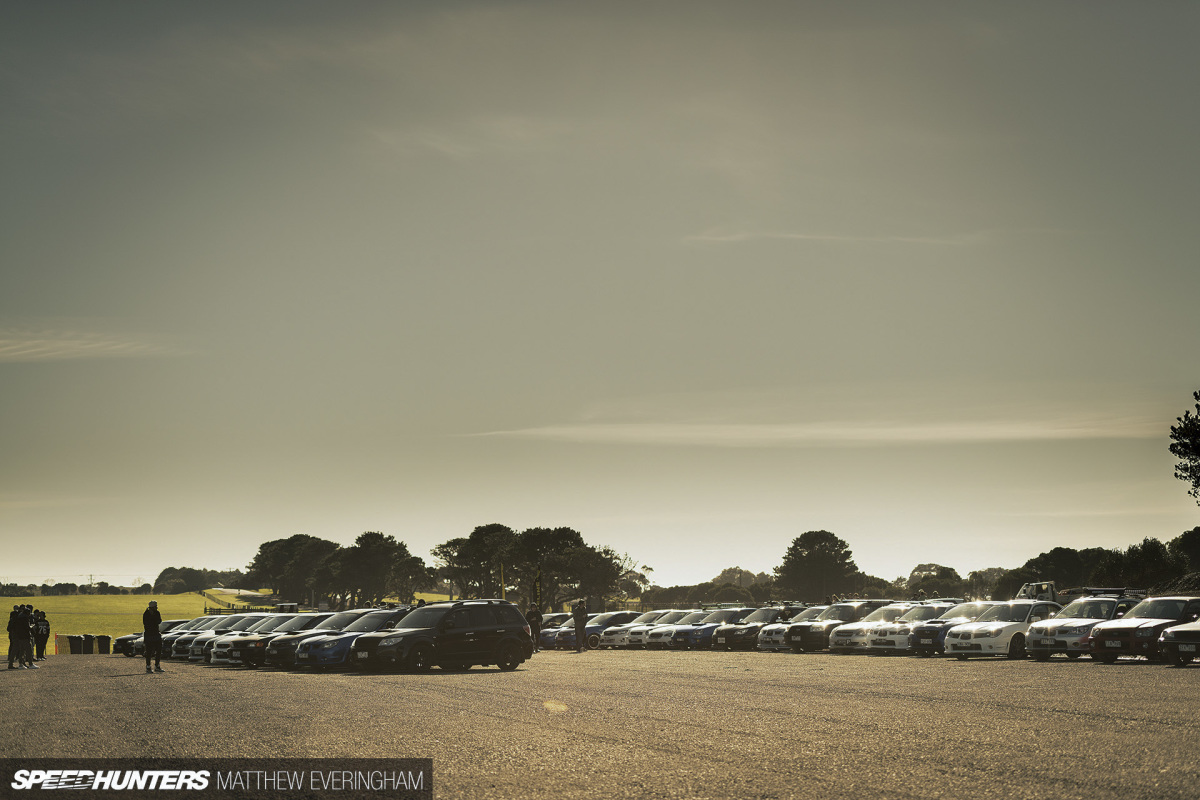 A 'Mega Meet' was planned at Phillip Island for the morning before official racing kicked off, and after an early cruise through across the picturesque island, drivers converged and took over an overflow car park at the raceway.
It was a super laid back morning with little more planned outside of grabbing a hot coffee and wasting time admiring some of the freshly polished rides.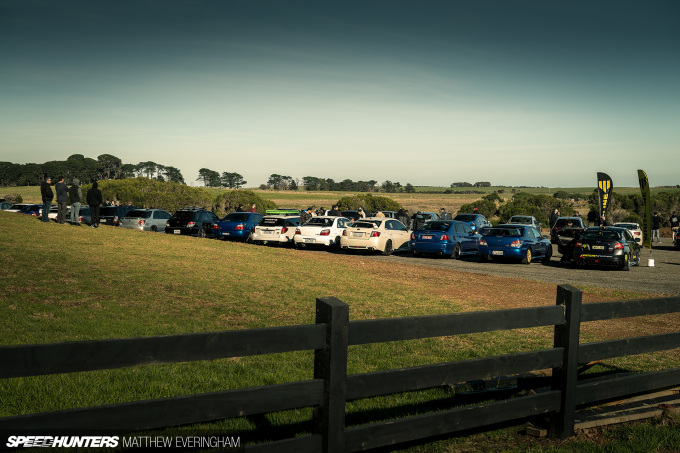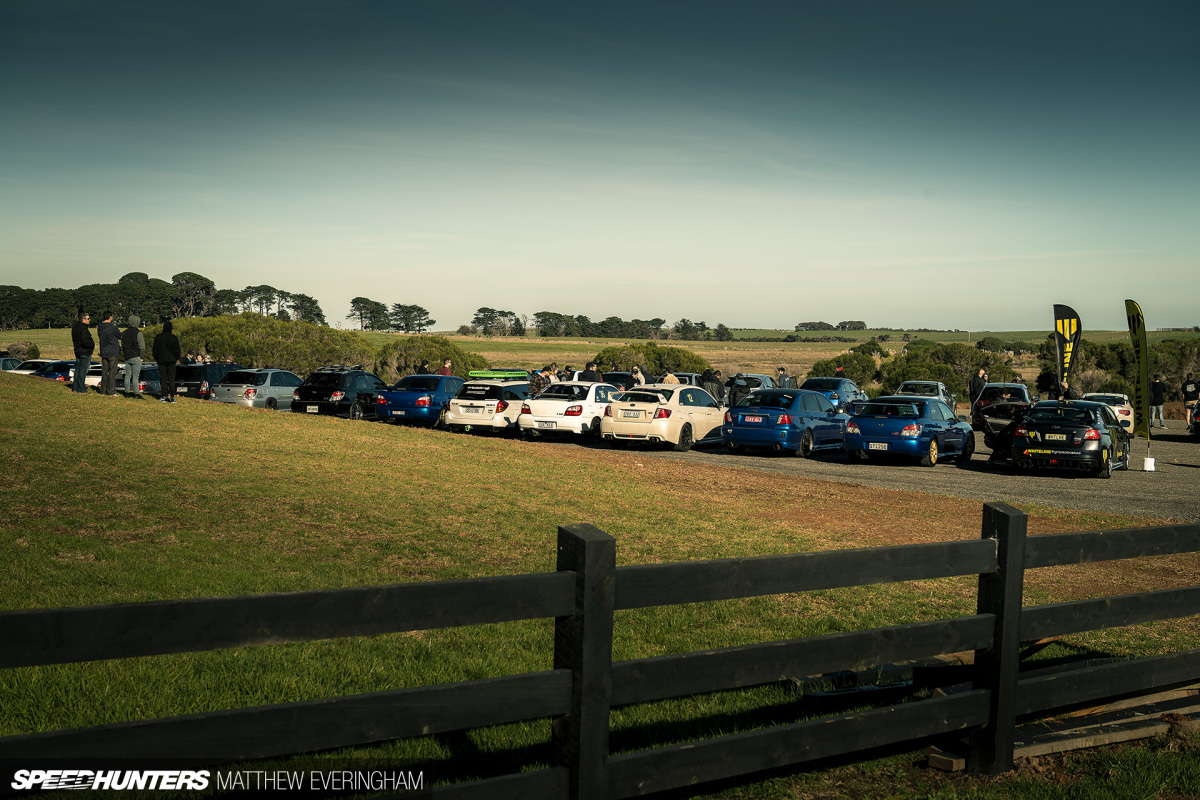 While the majority of early arrivals were happy to relax and make the most of the sunshine on an otherwise freezing day, a few of the more serious competitors had already hit the track. After spending the morning being taunted by the sounds of engines howling at full tilt along the main straight, it was time to head over to pit lane and check out the action first-hand.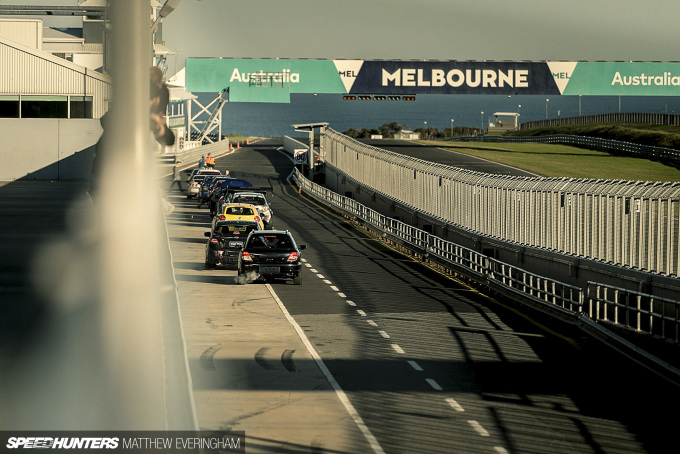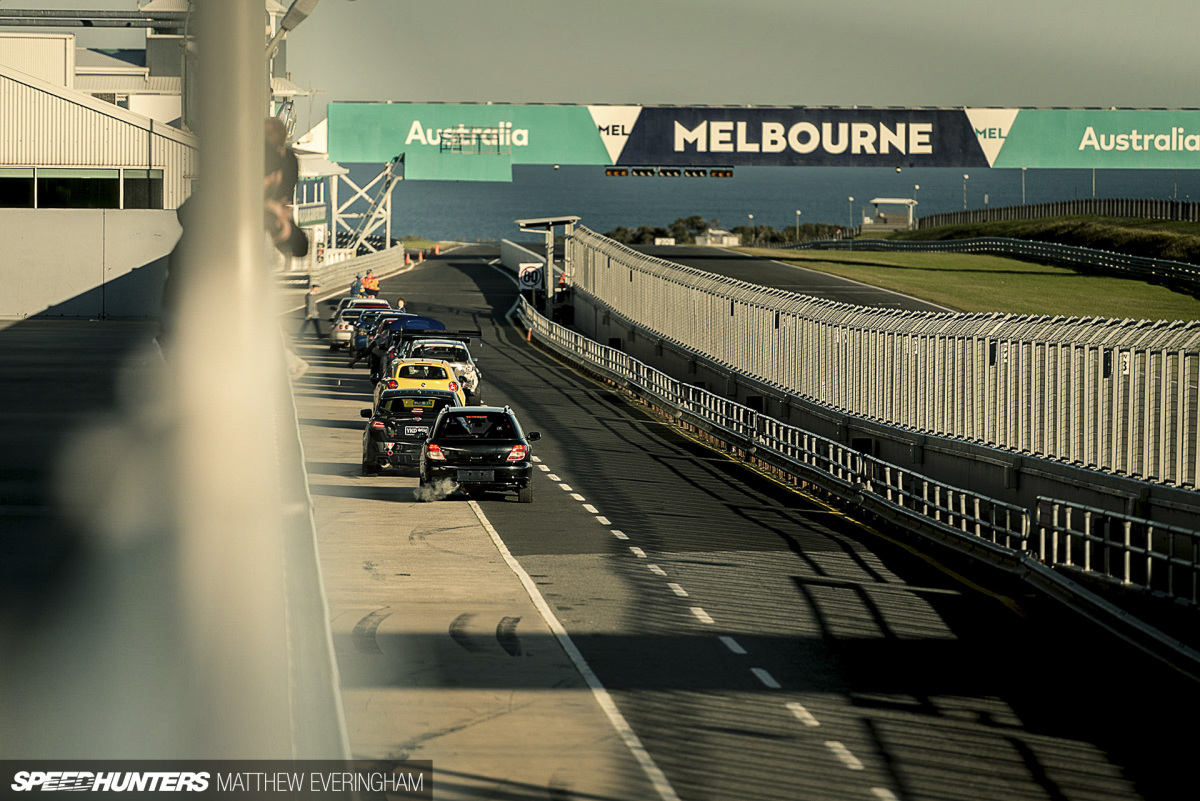 Despite an Alfa Romeo club having booked the track, a quarter of the field was wearing a Subaru badge. The majority of Open class builds were completing final shakedowns and dialling in settings for the freezing conditions.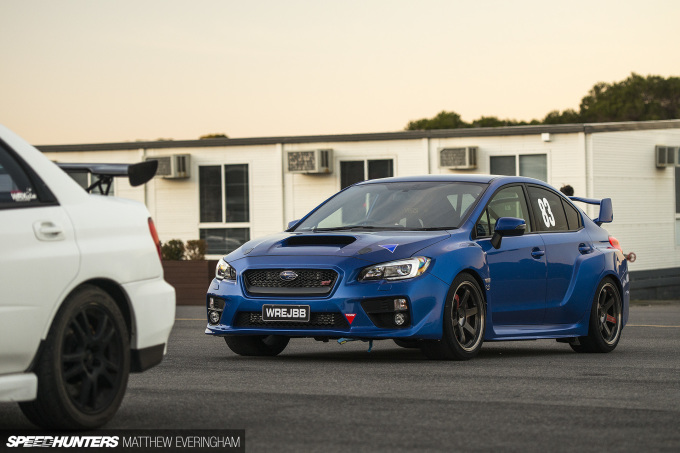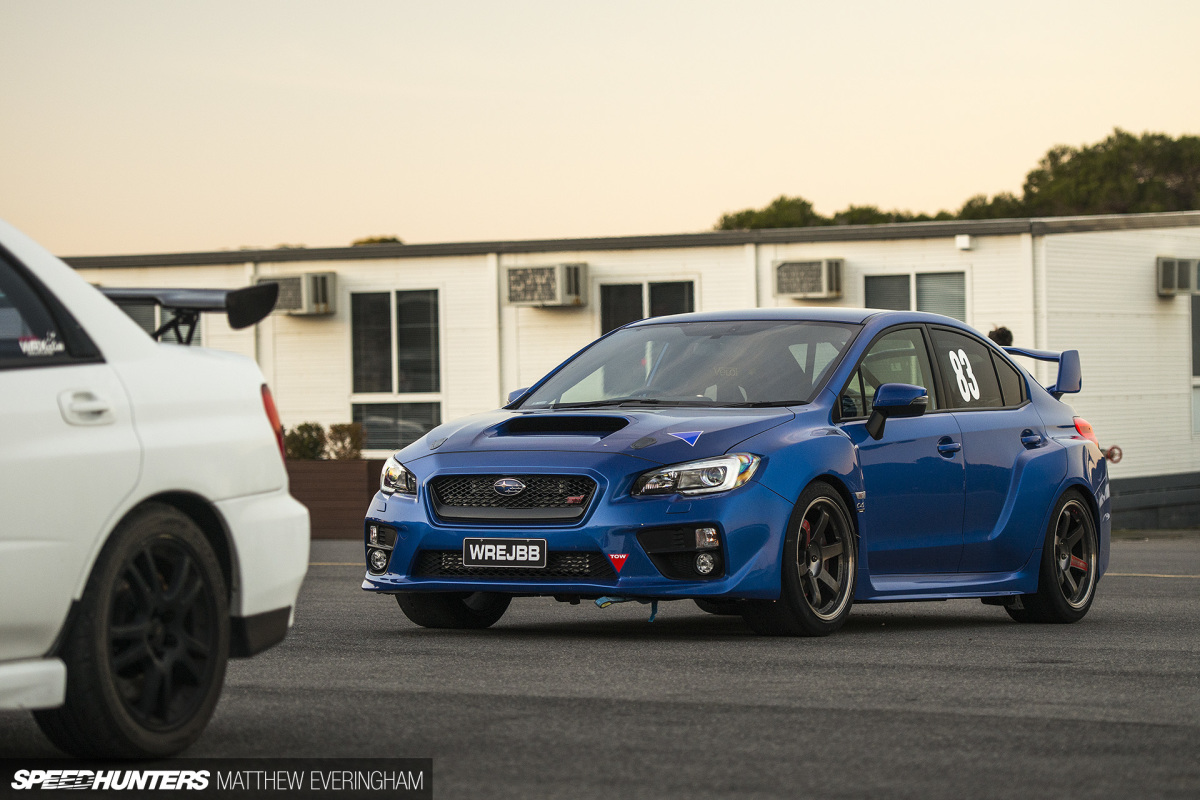 Unfortunately, a number of the cars in this class were shaken a little too hard, and were retired to a trailer or moved from a pit garage to be displayed in the Show 'n' Shine. Three of the most anticipated builds were put to rest before the real competition had even began.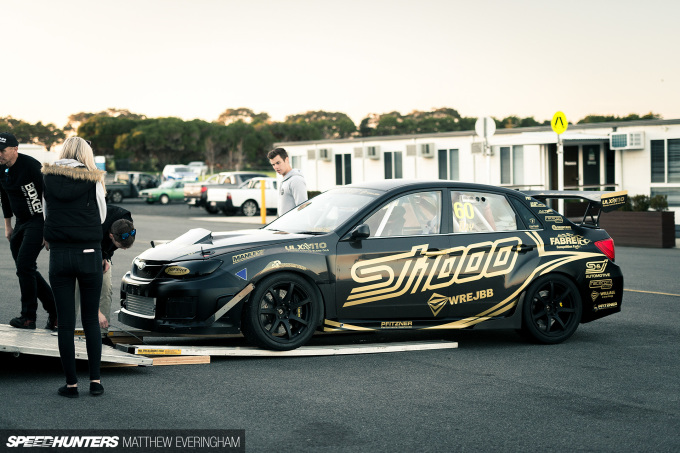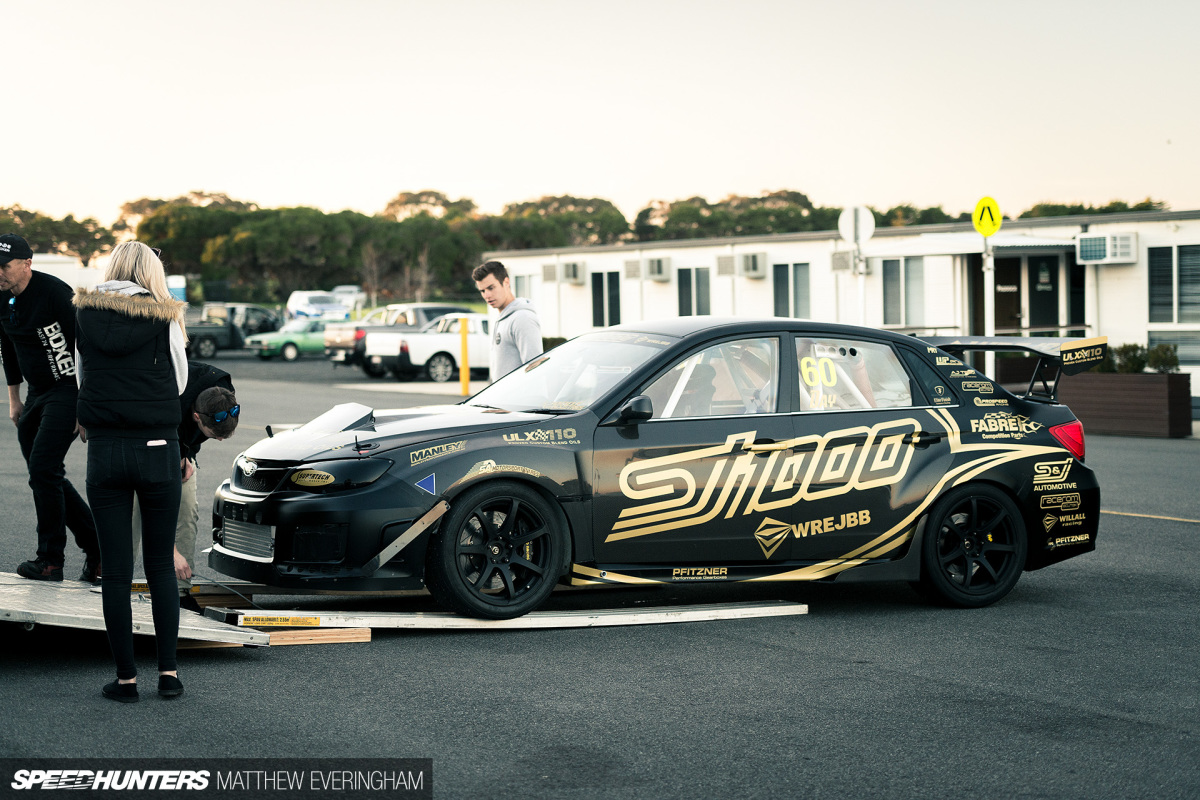 The SJ1000 WRX has been on my social media watchlist for some time now. It's the most extremely tuned Subaru I've come across, with its full carbon wide-body and a Willall Racing billet block-based engine tuned to a lazy 1000hp. It's a ridiculous build, and I was genuinely excited to see its capabilities.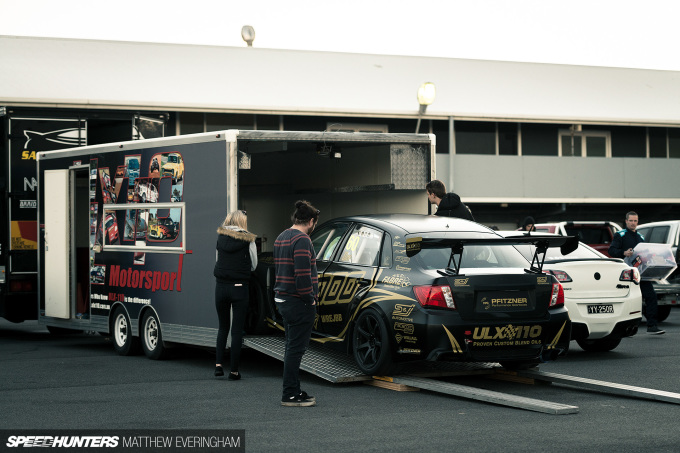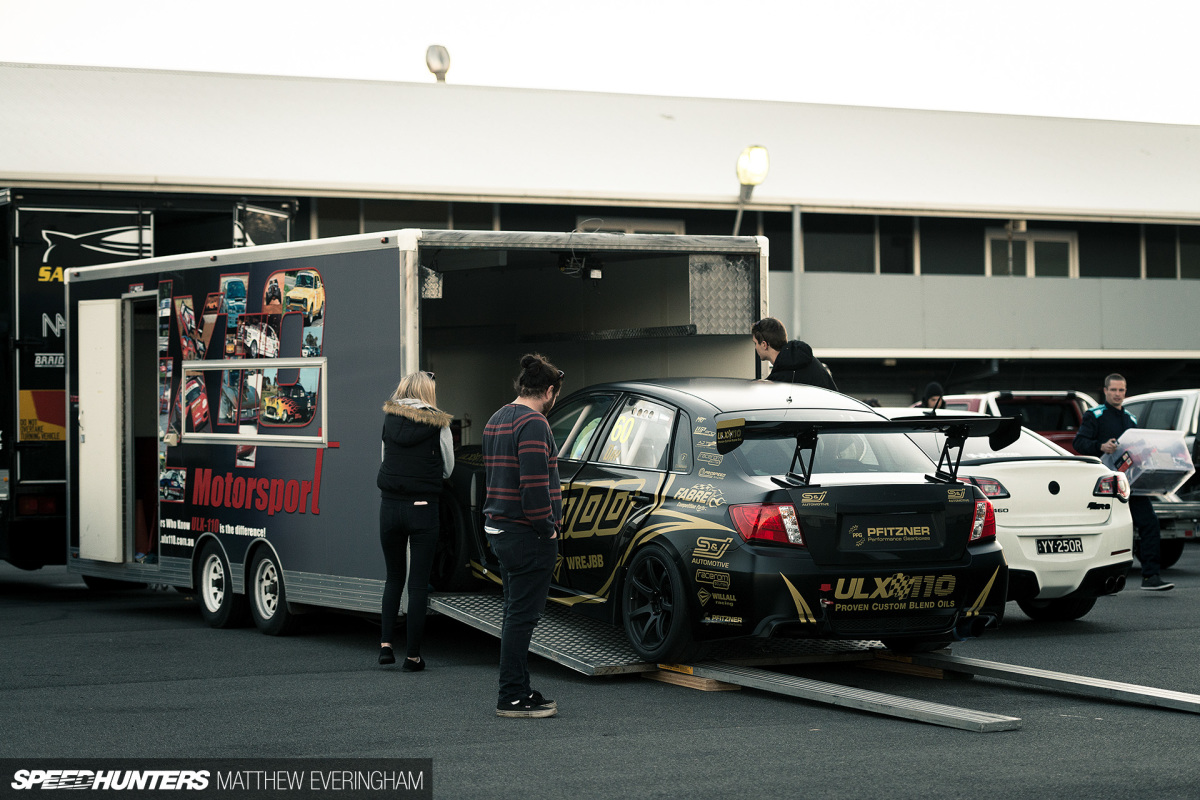 But the only movement of the SJ1000 I was able to capture was the team pushing it into the trailer for a long drive home.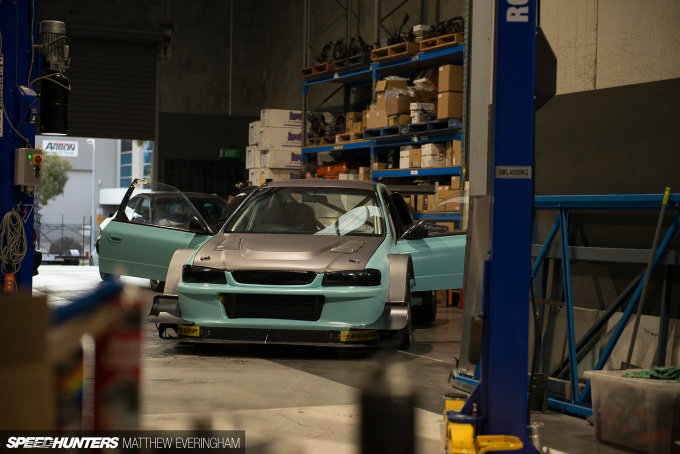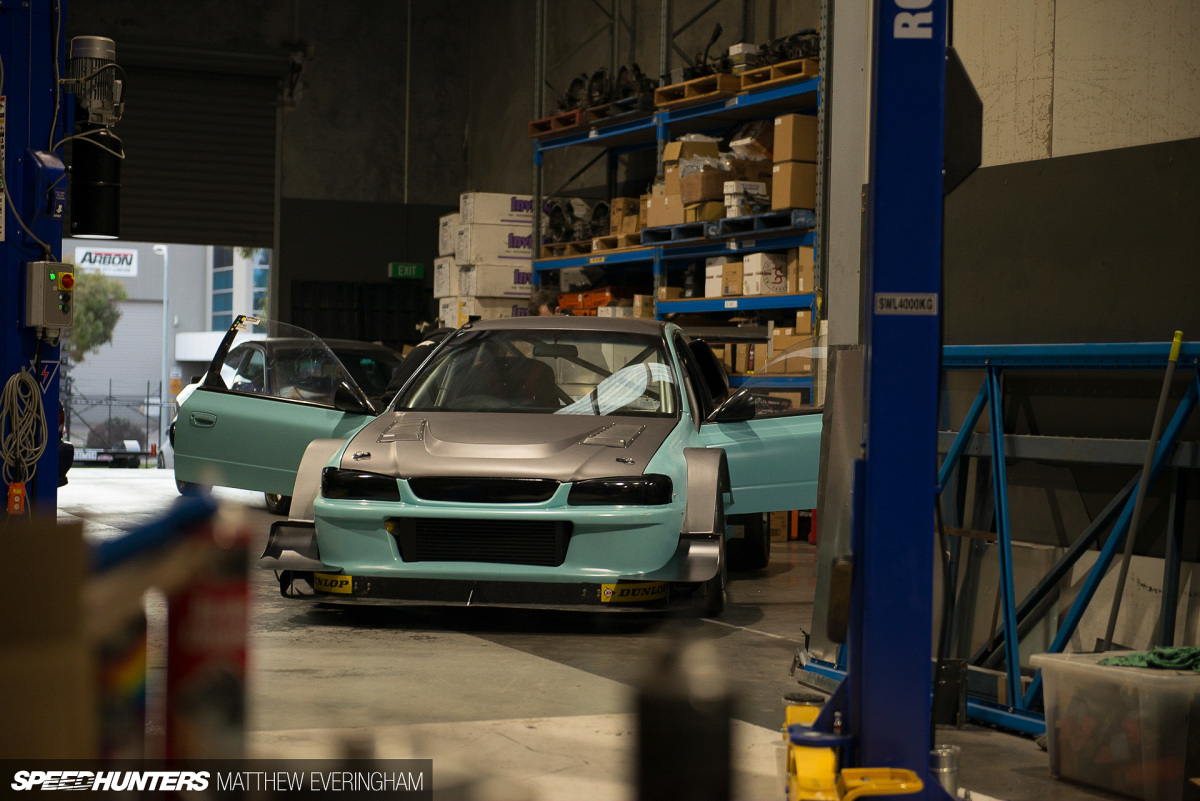 This DIY wide-body monster was built in-house at Got It Rex, a small but talented Victorian tuning shop specialising in, yep you guessed it, WRXs. We dropped into the workshop very briefly on our way down to Phillip Island, and all hands were on the tools as the team scrambled at a frenetic pace to get the last bolts onto the fresh build.
The small team from Got It Rex Racing seemed to be fighting an uphill battle during practice. It was unfortunate, but from talking to the team it was half expected. After all, the entire car had been revised, and parts reworked or completely changed since its last outing. I was fortunate to hear the ferocious thunder of its flat-six followed by the whip-crack of air produced by the aero as it flew down the main straight on a couple of hot laps.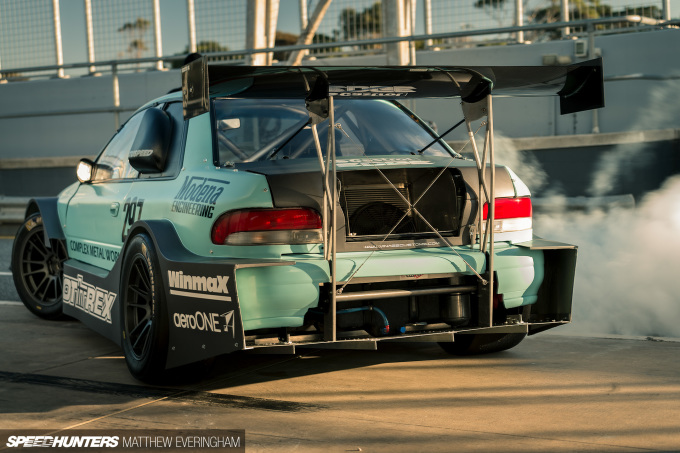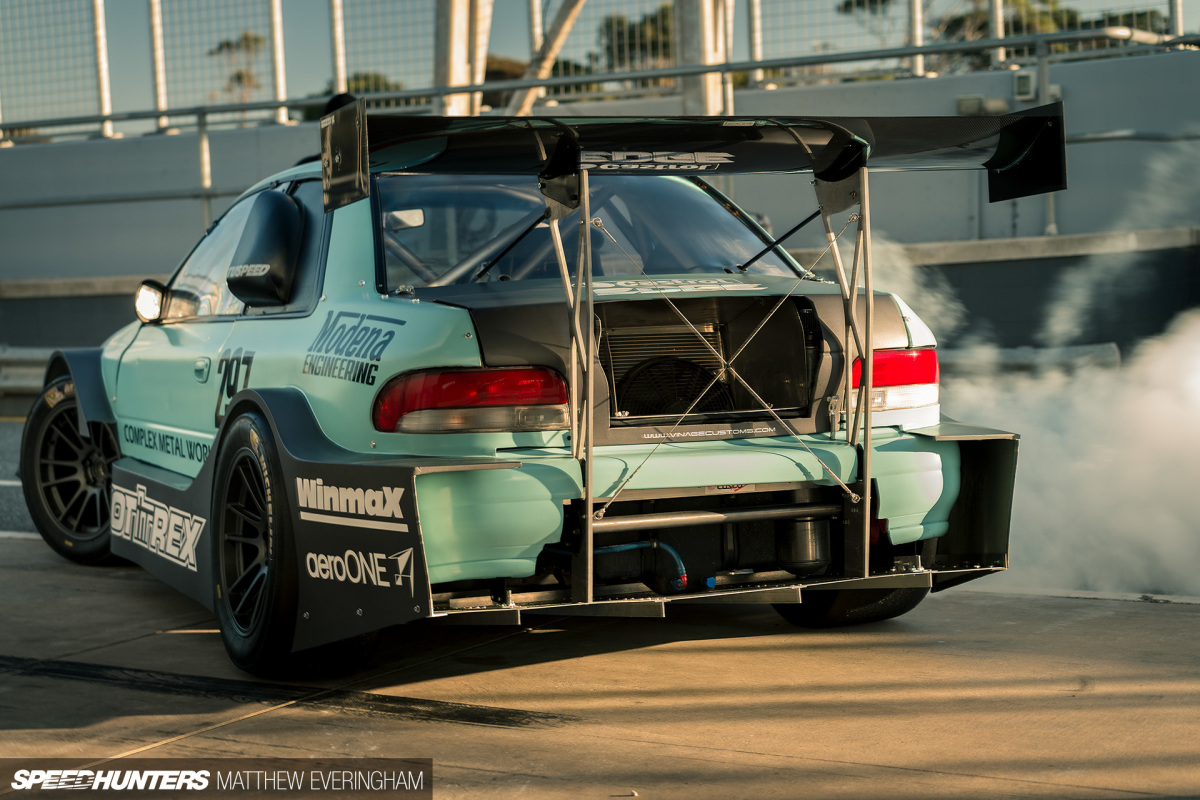 The next pass was the slowest but most dramatic, the car limping into pit lane with a plume of smoke pouring out from under the right rear wheel. Lesson learnt: The current diff is not capable of transferring over 700hp to 710mm (28 inches) of race rubber. While it was catastrophic enough to end the team's weekend, finding a suitable replacement should be an easy enough task. Expect to see this DIY weapon in more detail in the near future.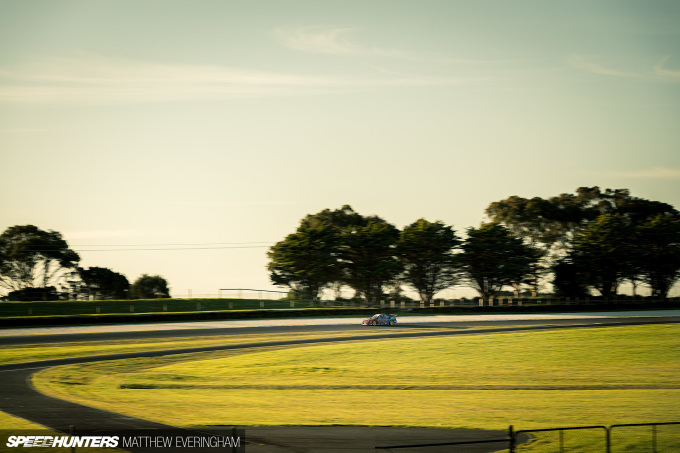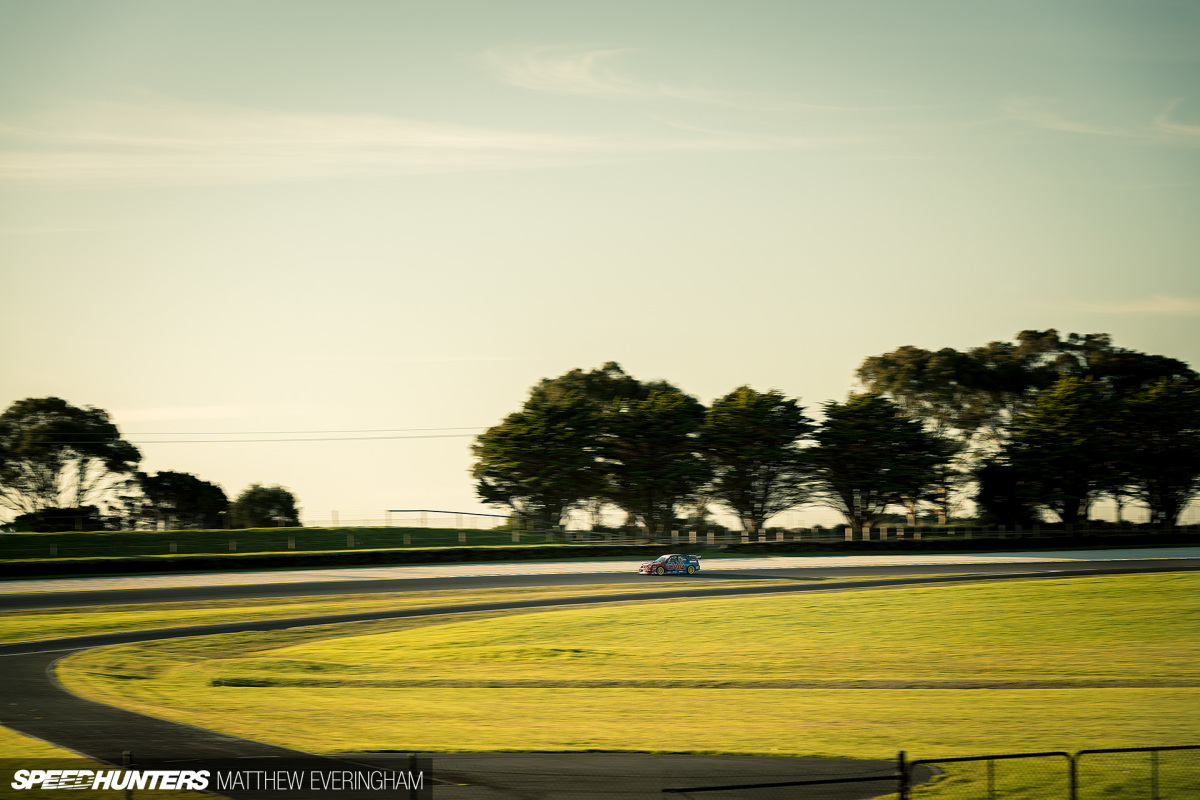 Practice day wasn't all doom and gloom though; one team that seemed to be running smoothly and comfortably was CMA Racing with Nev Scott behind the wheel. With the WRX behaving, the driver calm and no real gremlins to chase, the CMA team's garage was a very relaxed place to be; even more relaxed than most of the casual driver garages.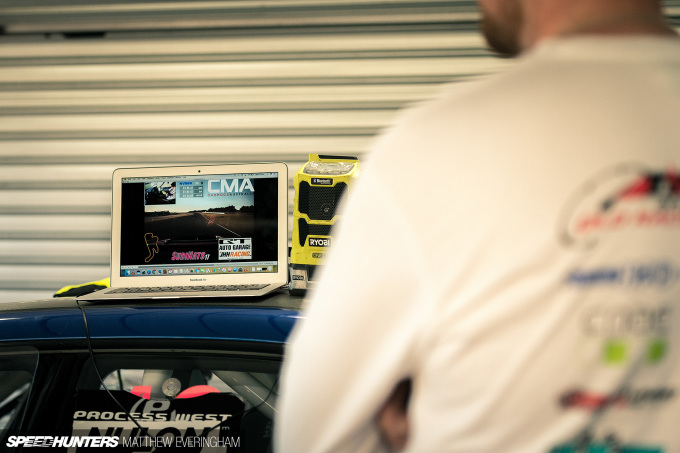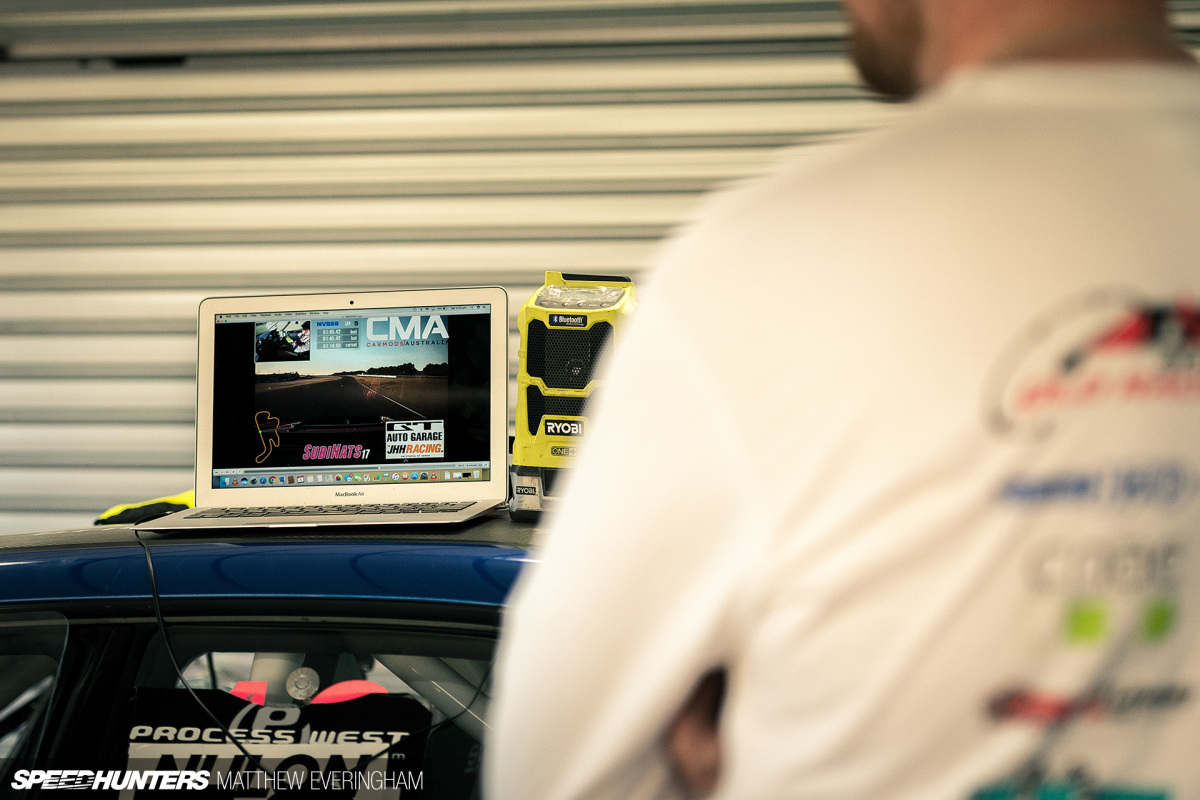 I'd first encountered the CMA car at the 2014 World Time Attack Challenge; it was quick and the team had experience. Their WRX was one I'd be keeping a close eye on over the course of the weekend.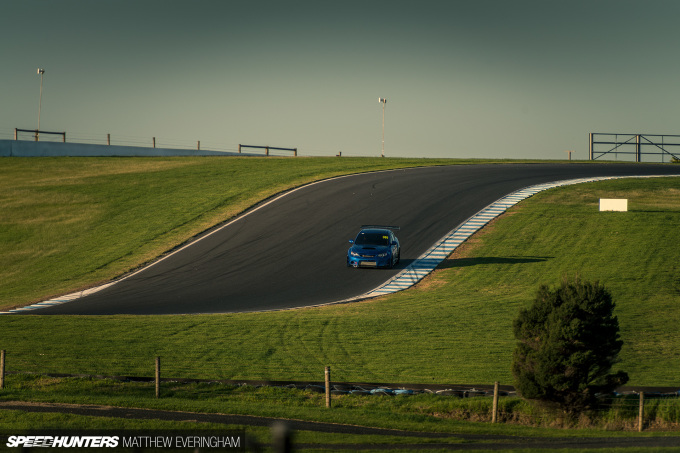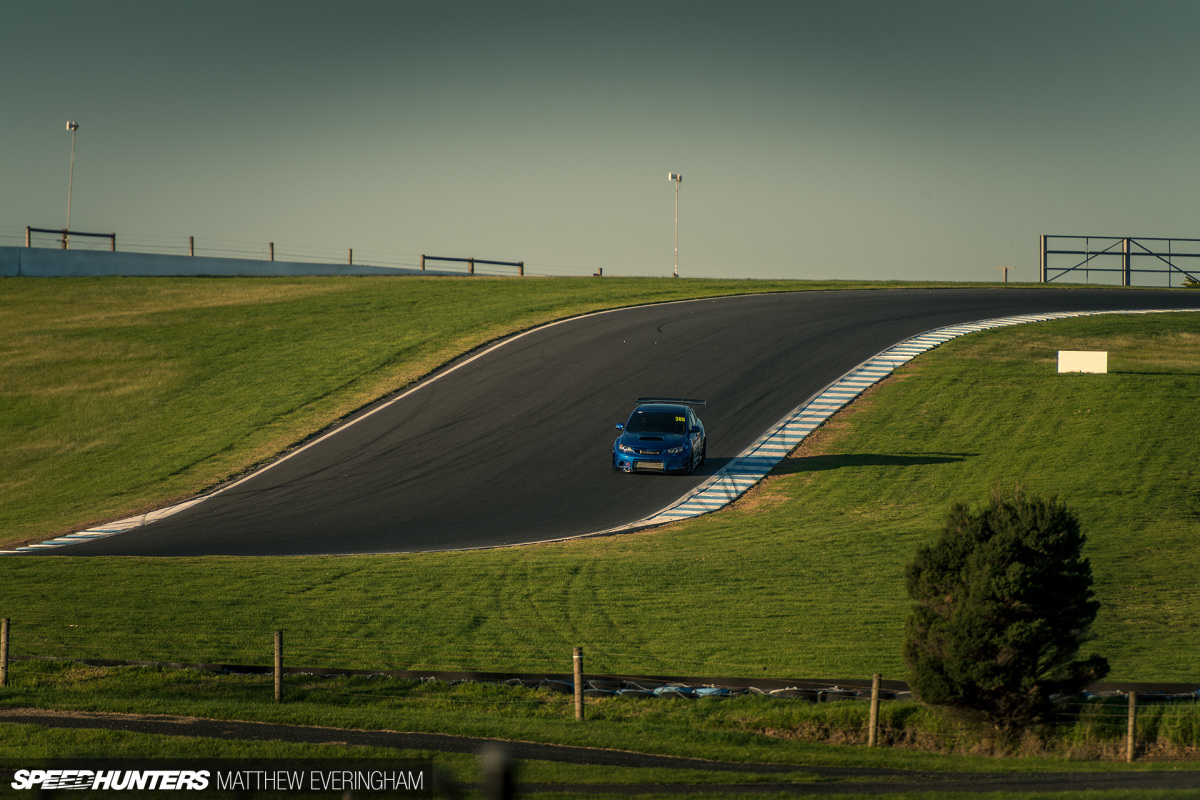 While having some of the front-runners put themselves out of contention before laying an official time sounds disappointing, it painted a solid picture of just how dedicated teams were to win what was still essentially a club-level event. It was madness; the next day's competition was going to be fierce.
Ladies & Gentlemen, Start Your Subies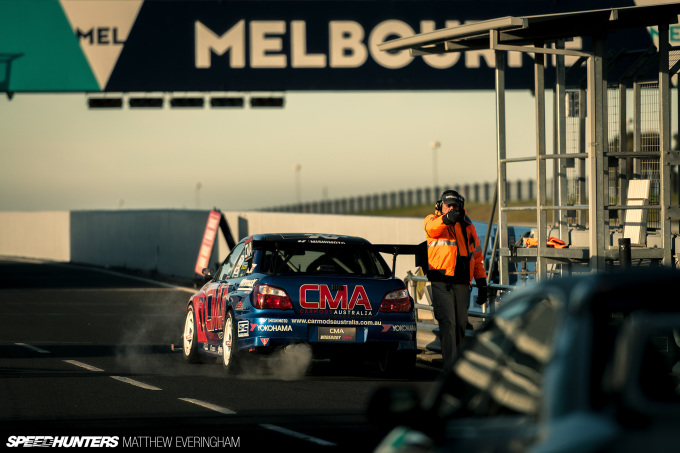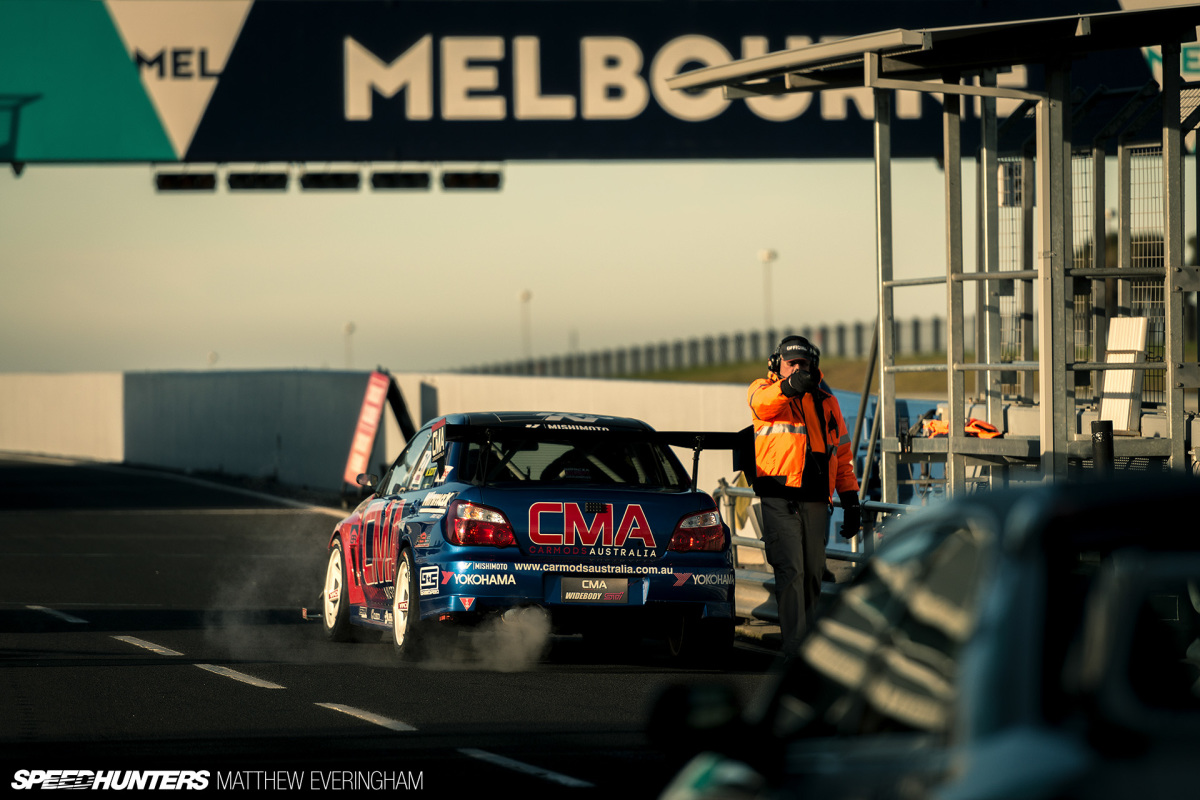 Phillip Island greeted us with another freezing morning, and while it may have been great turbo weather, it was less than ideal for getting rubber to stick. A patch of suspected frost saw two Open cars glide off the track in the same spot within the space of a minute. First off was the CMA WRX, which pulled up with the gentlest of wall taps. Nev was able to wrangle the car off the slippery, wet grass and continue to pit lane where the damage was assessed as nothing a handful of cable ties couldn't fix.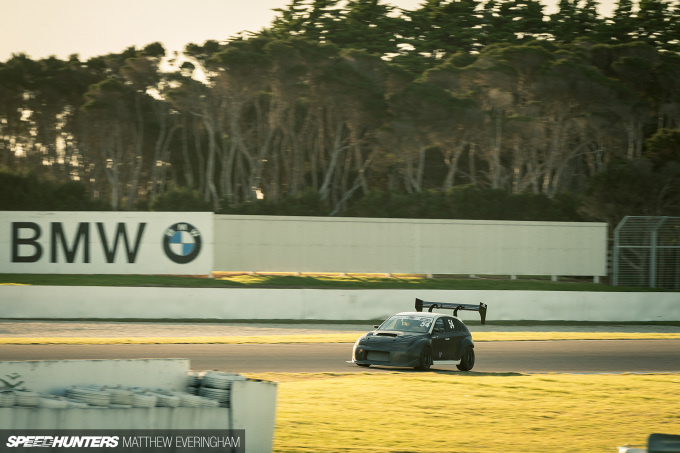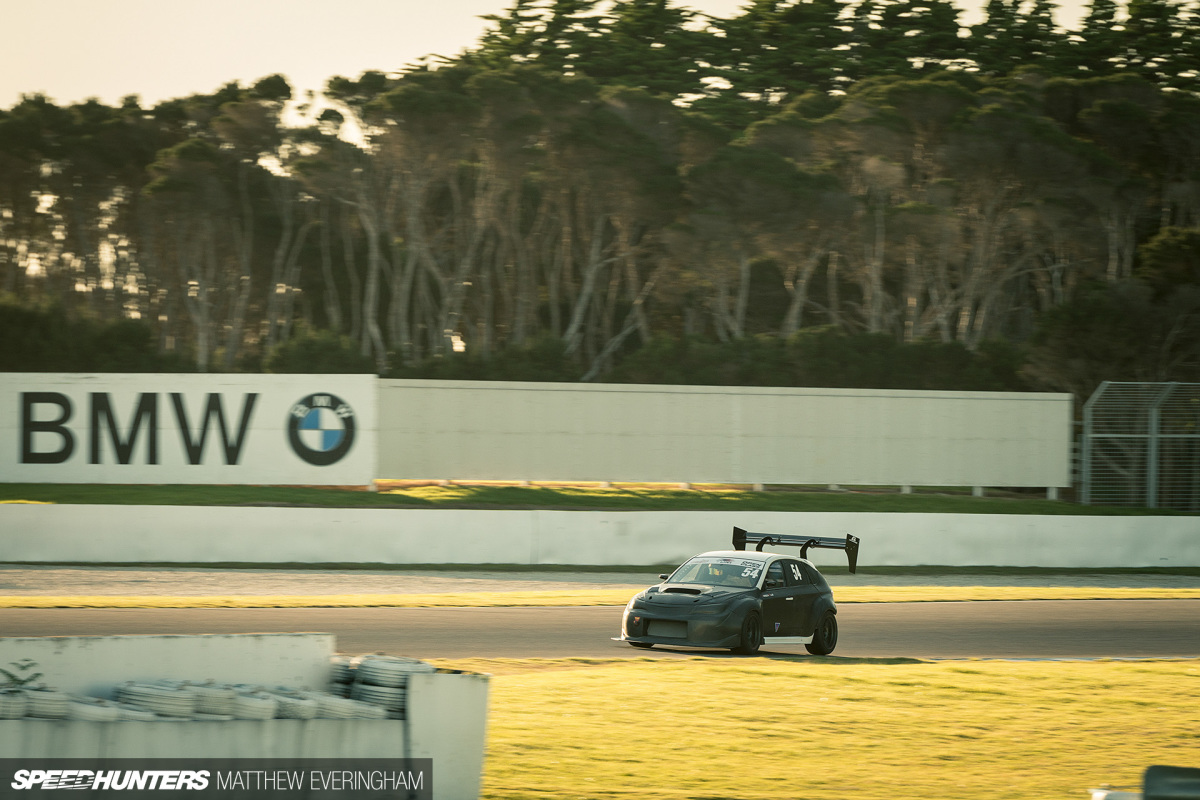 Jarrod's carbon WRX wasn't quite as fortunate; his splitter took on secondary employment as a plough and ripped through the grass and dirt. The digging completely ruined the splitter, heavily damaged the front bar and punched a hole through the radiator.
While the majority of damage will be easily repaired, it was still enough to put him out of contention just half a lap into the meet. While it wasn't ideal, Jarrod was happy to look at the bright side: It would have been a lot worse if he'd come off just a minute earlier and impacted with the CMA WRX.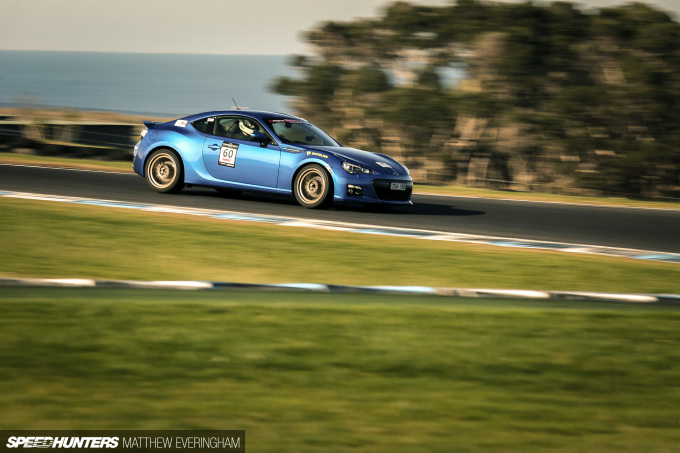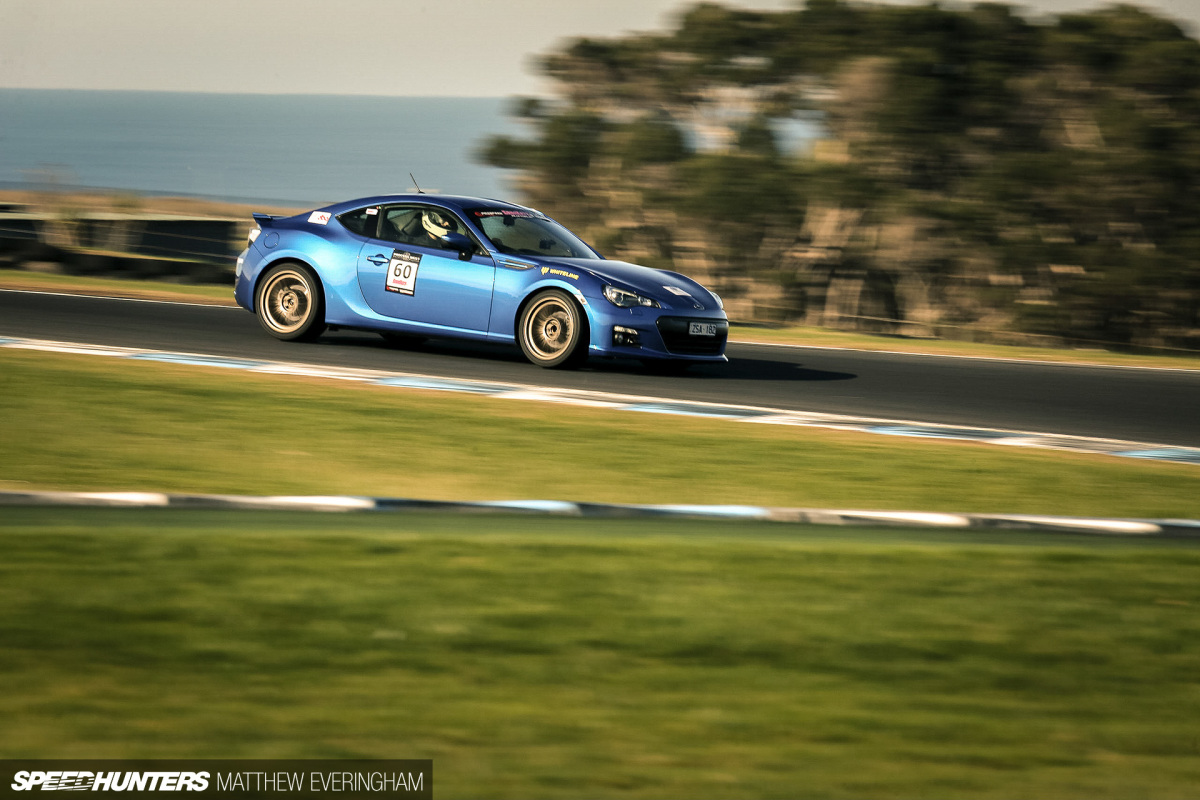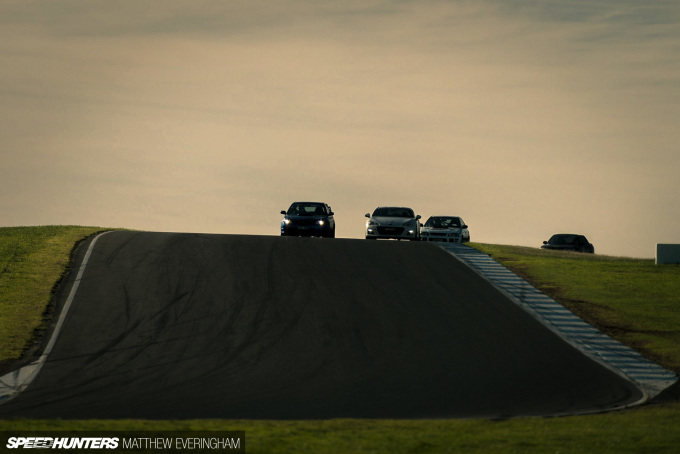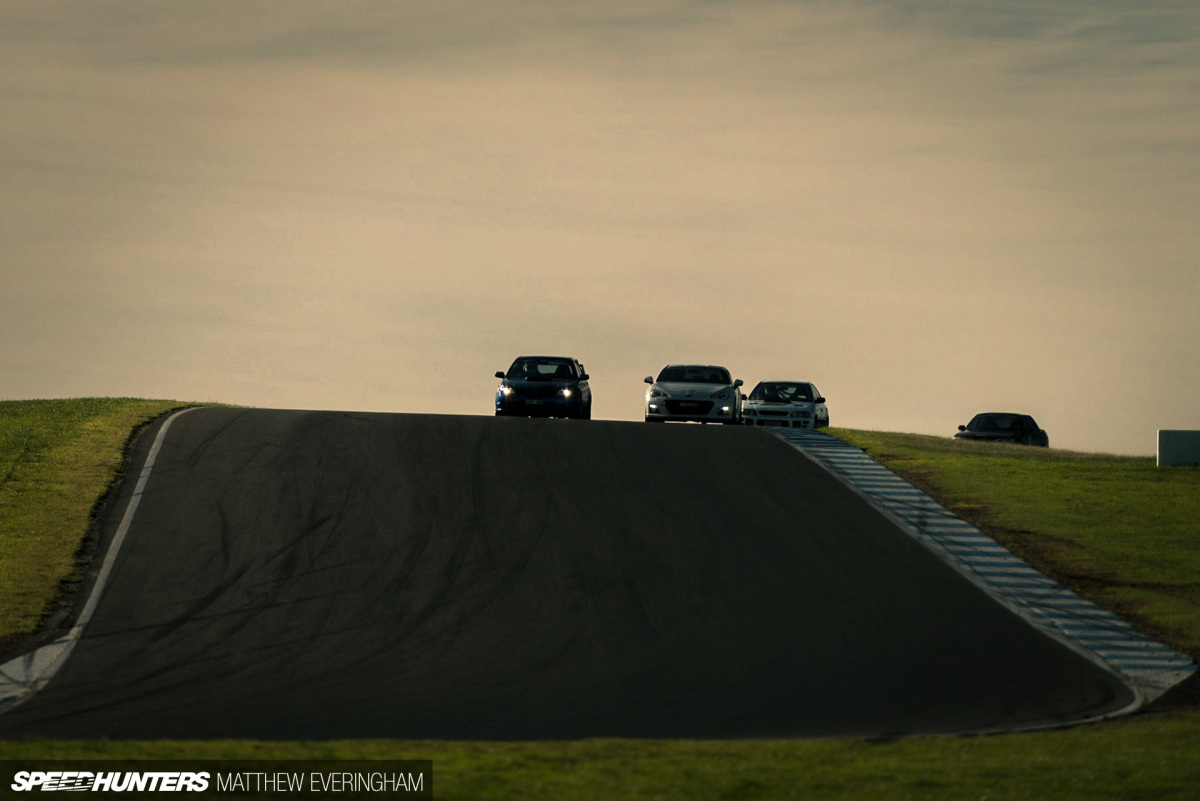 Not every car was a dedicated track weapon; the vast majority of SubiNats entrants competed in modified daily drivers, a handful of Liberties and BRZs rounding out a mostly Impreza-based group.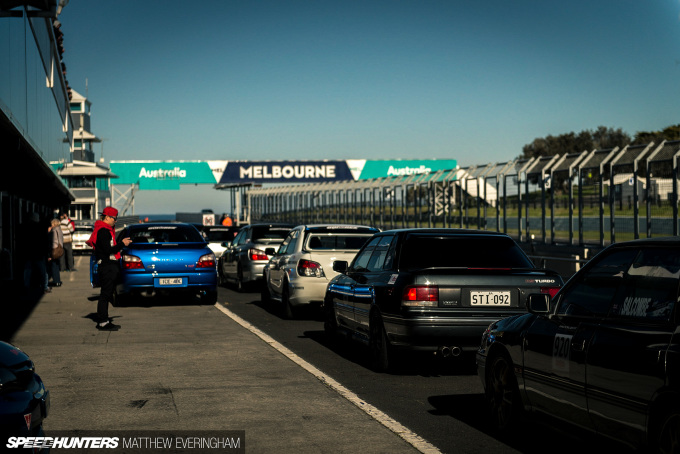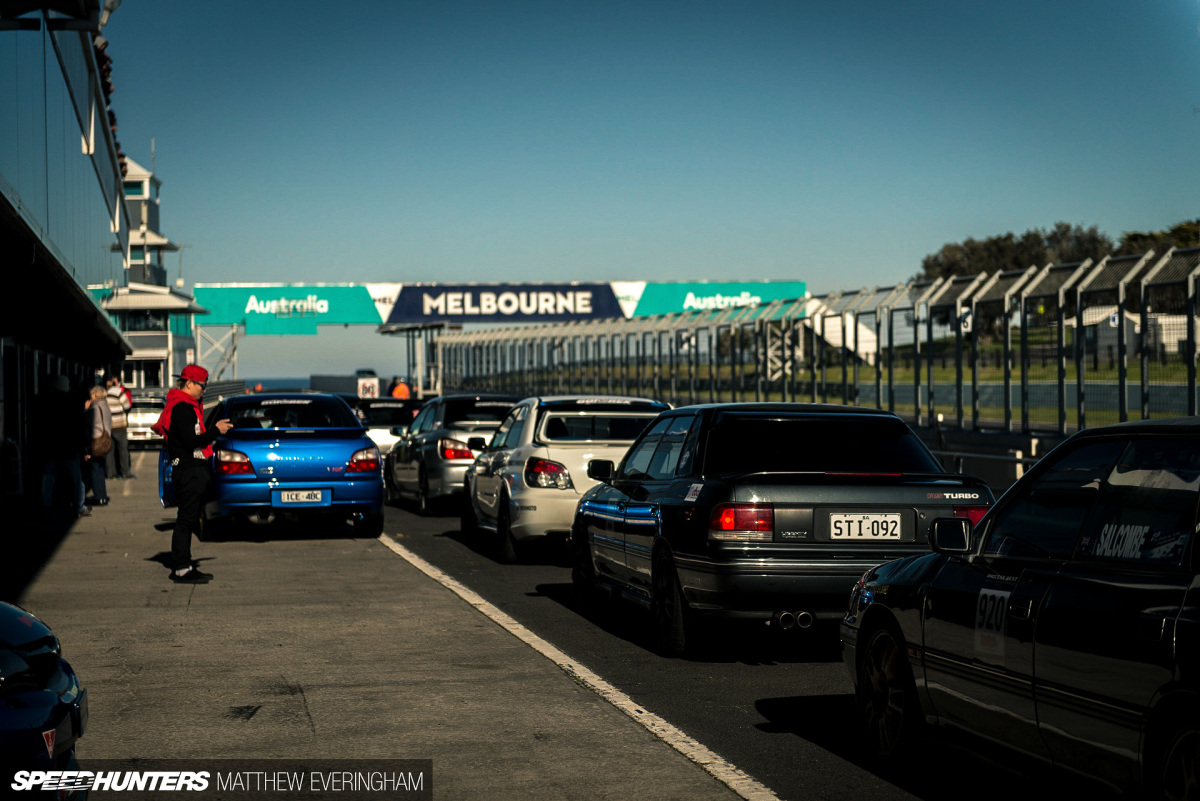 A full spectrum of drivers and modifications were ready for competition. To keep things running smoothly (and safely), five classes kept the groups separated: Subaru Melbourne Group Street; RevZone Clubman; OZSTi Sprint; AVO Turboworld Super Sprint; and the finally Top Torque Performance Open for time attack-spec cars.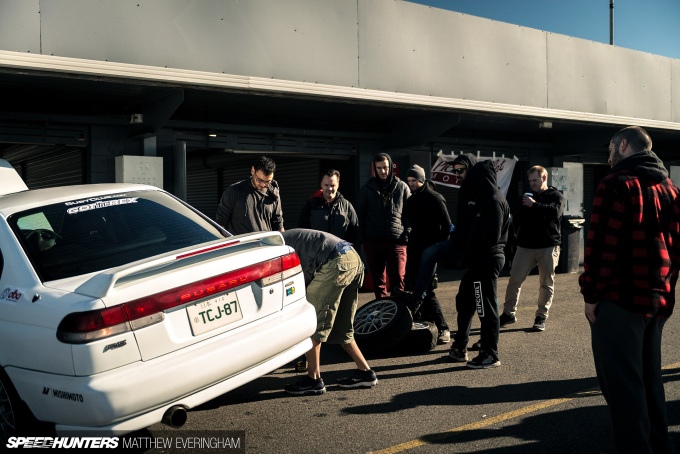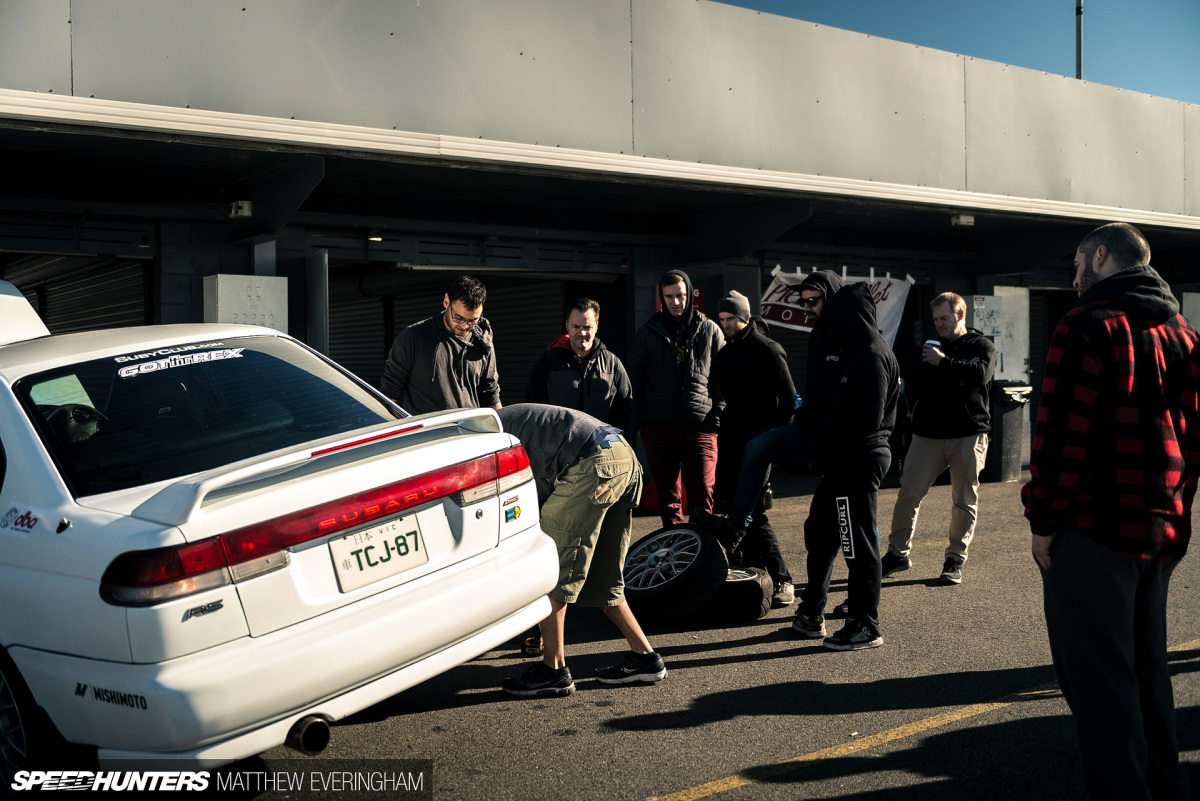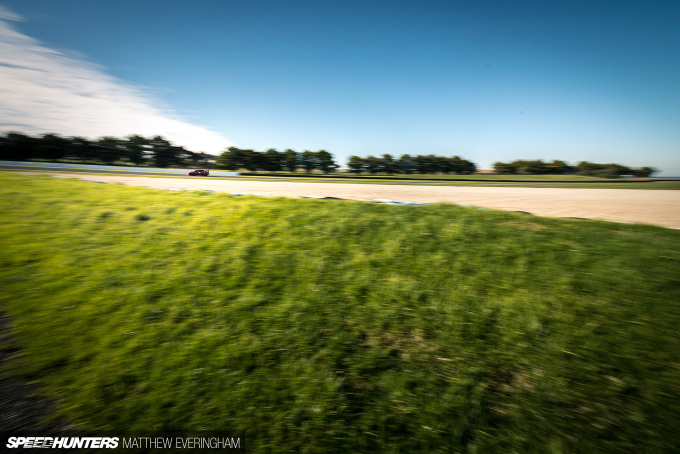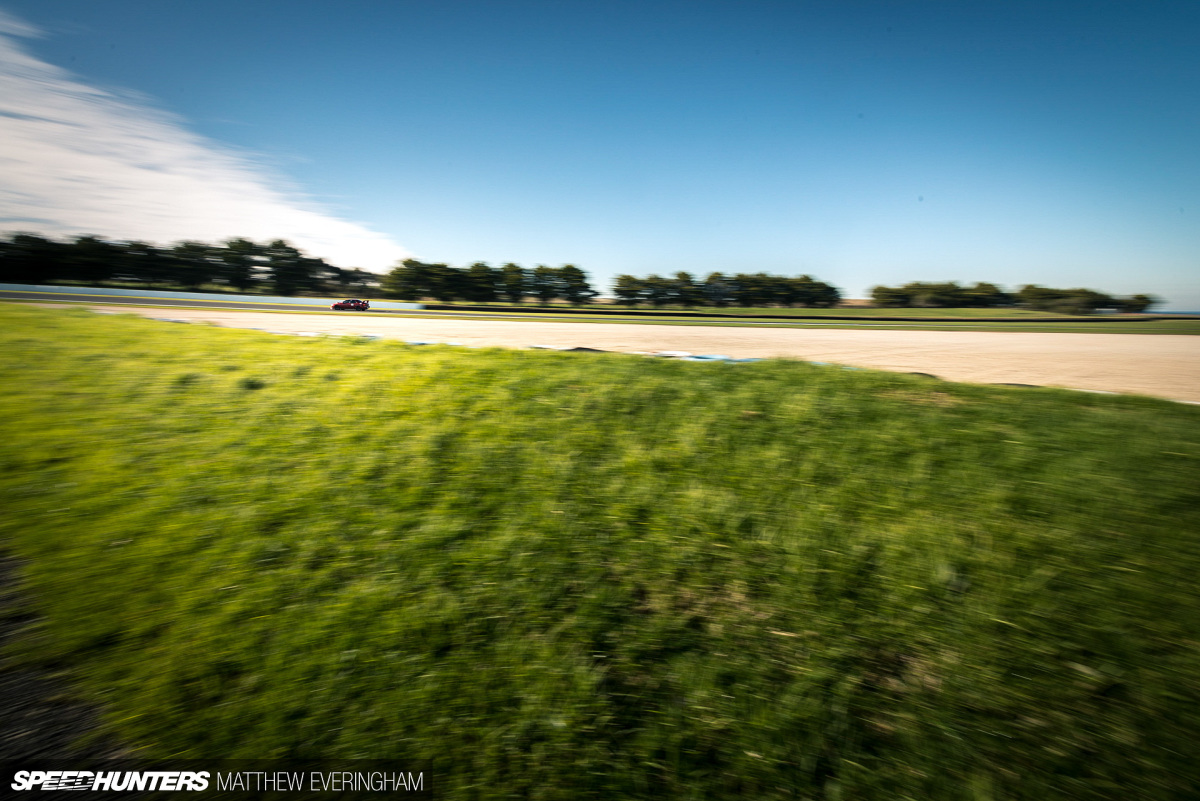 While the lower tier racers were in it purely for fun, the top classes were taking the event more seriously than I'd seen before at a club event. But regardless of what level of competition, most garages were open and welcoming; tools were shared and hands were lent when needed, even if that meant helping someone in the same category. That spirit is one of the qualities I admire most about racers and motorsport.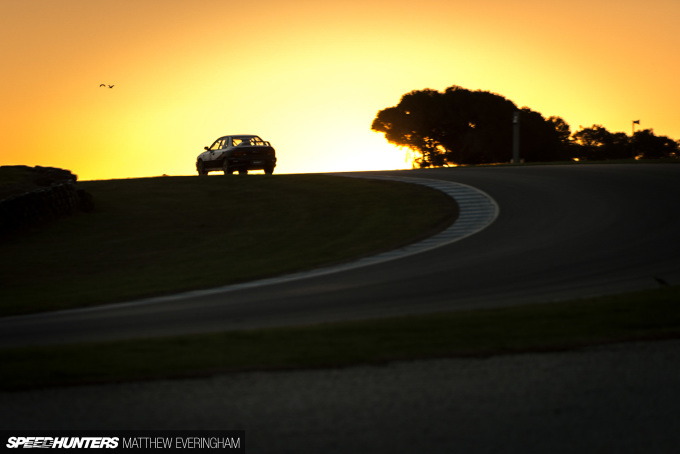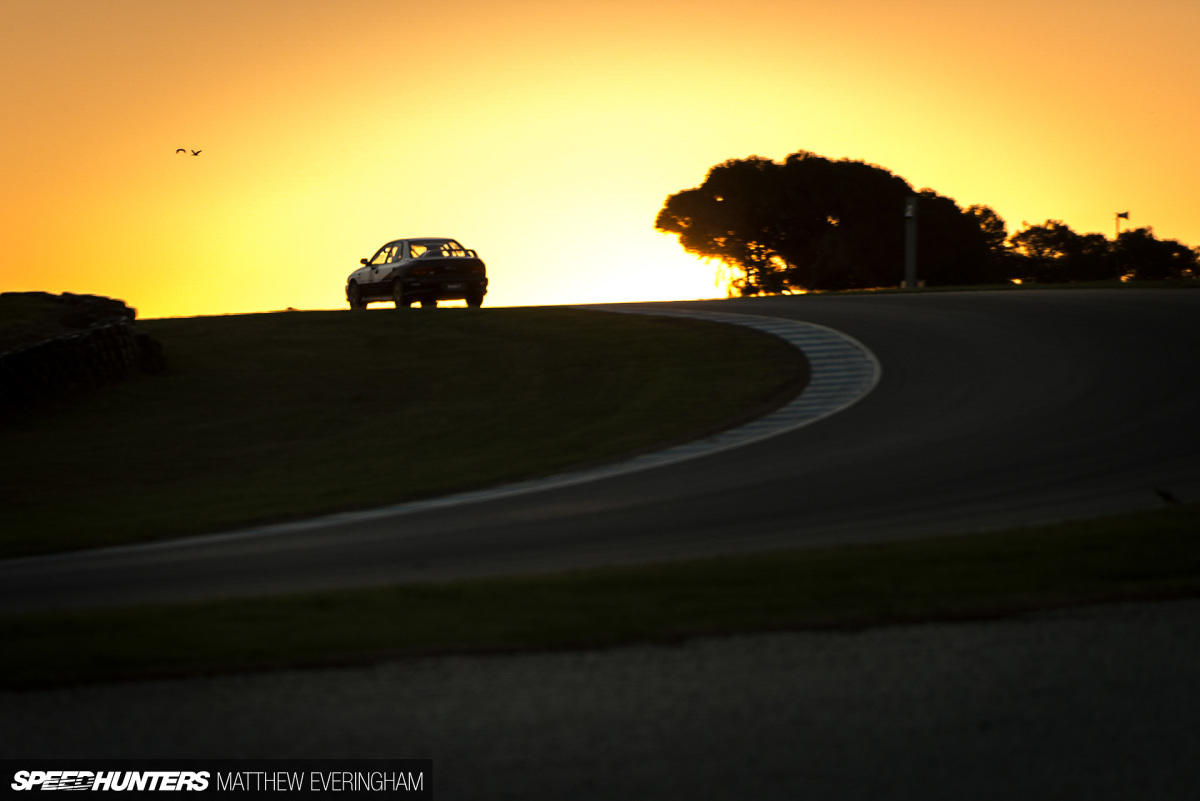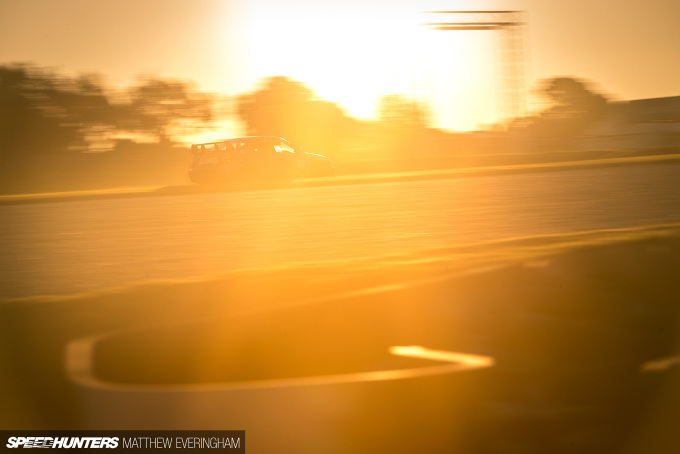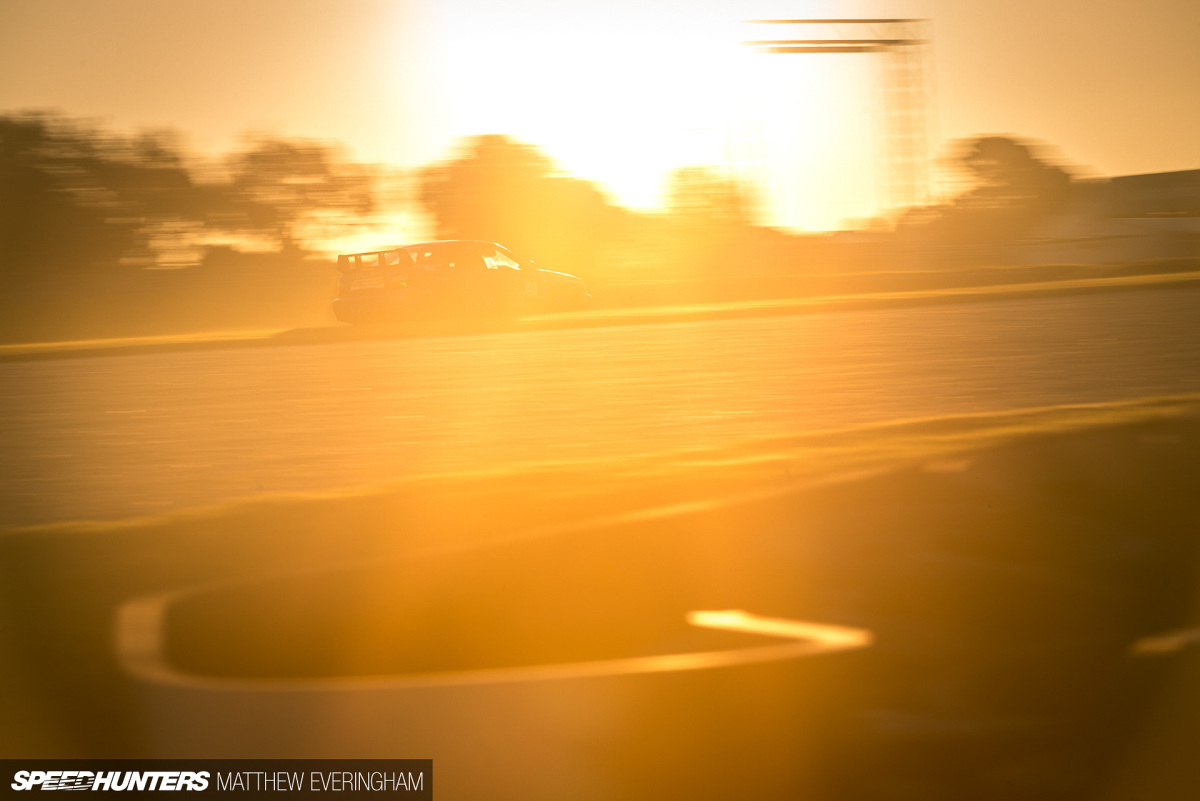 Temperatures dropped quickly with the late afternoon sun, but one session remained for each group. The Open class was still being dominated by Nev Scott in the CMA WRX.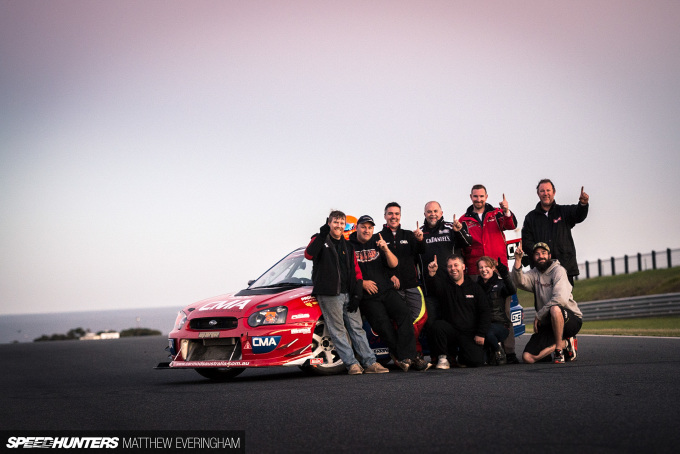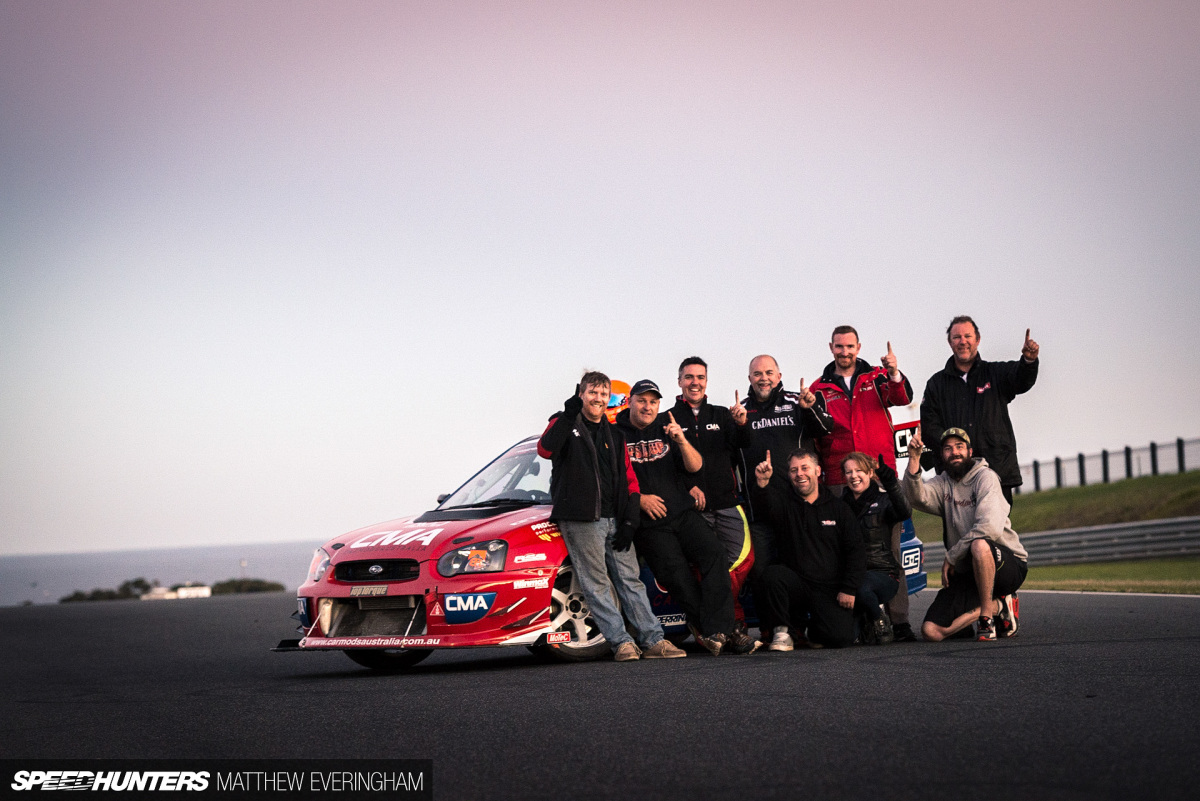 Ultimately, a rock-solid lap time set earlier and the now cooler tarmac temperatures guaranteed the CMA WRX an early victory. (Phillip Island 1:41.5929)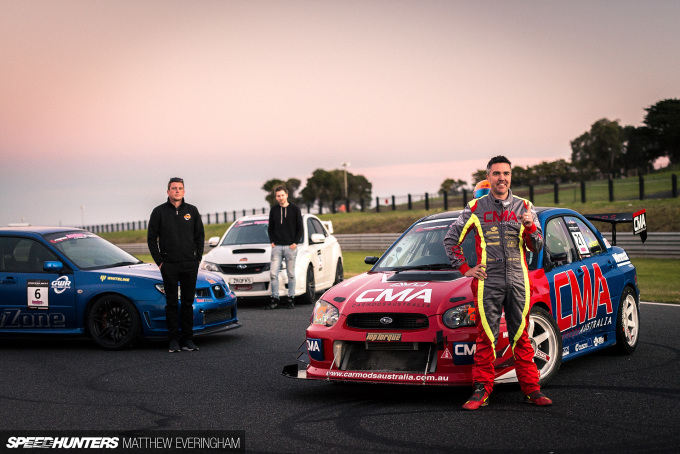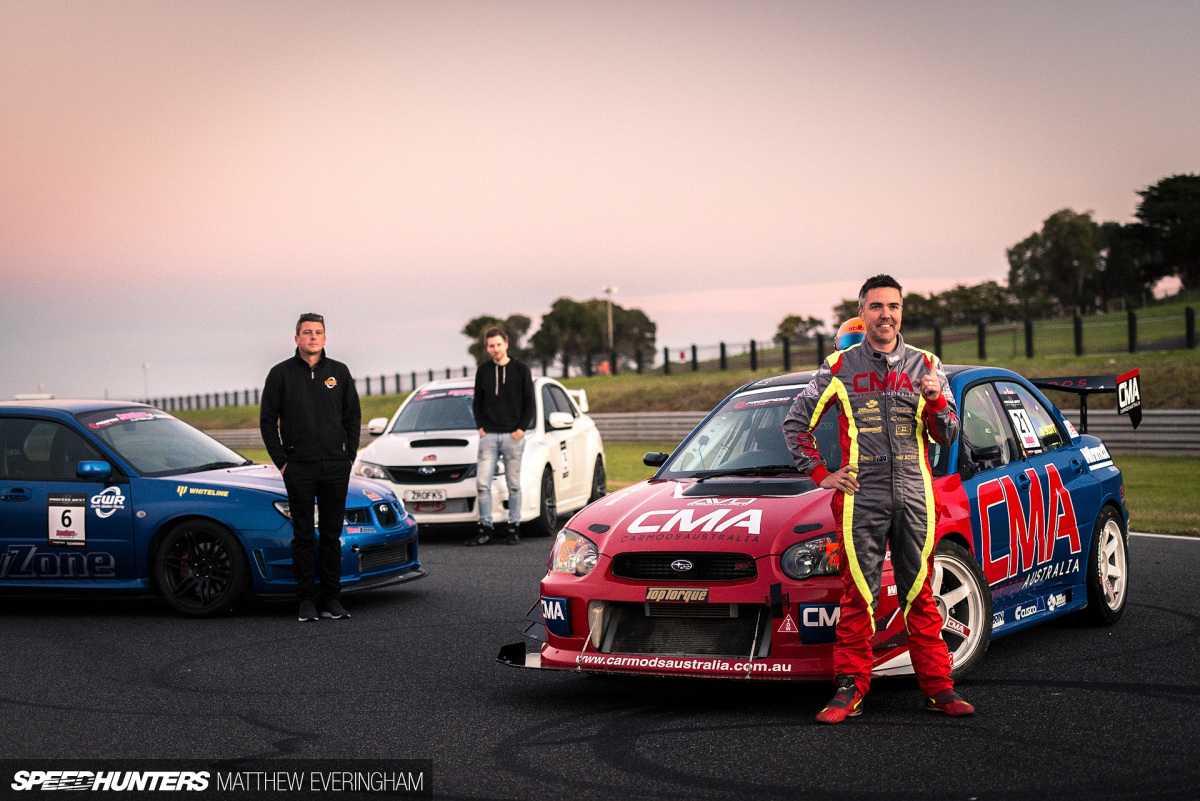 Rounding out the podium was SubiNats principal organiser Kurt Miglas with third fastest outright lap. In second position stood previous WTAC champion Garth Walden with the Revzone team.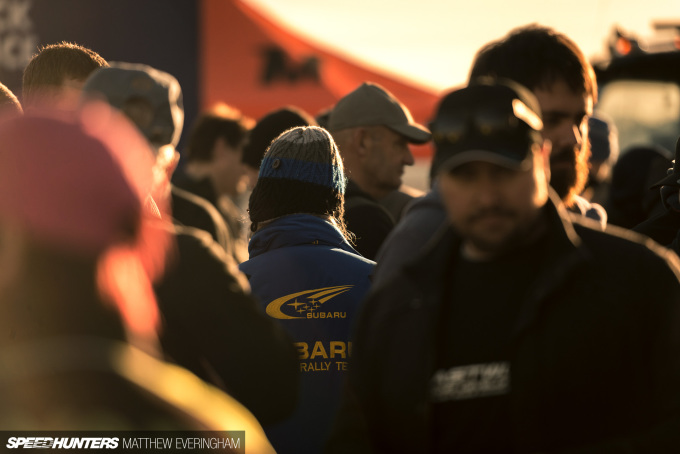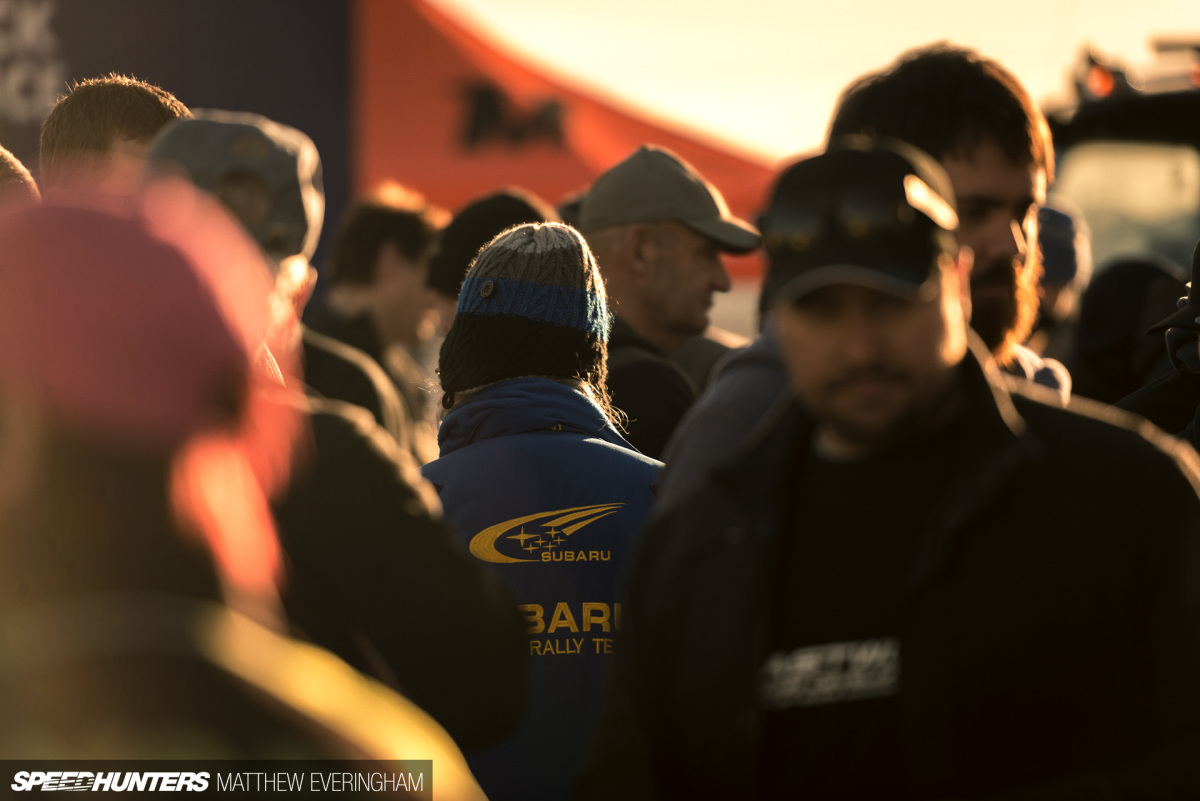 The high calibre of cars on display was a credit to how strong the Australian Subaru scene is, so too the high level of competition. Seeing such a professional and dedicated approach to club racing can only mean good things in the future.
Competition aside, the strong community that's been forged around these Japanese flat-four bangers should be proud of themselves for creating such a kick-ass annual event. Next year SubiNats will hit my home track, Sydney Motorsport Park, and I'm already looking forward to catching up with my new acquaintances, the Subi-crew.
Matthew Everingham
Instagram: matthew_everingham
matt@mattheweveringham.com
More stories from Australia on Speedhunters
Cutting Room Floor