It's always with a great deal of excitement that we open emails from Kei Miura at TRA Kyoto, the home of Rocket Bunny and Pandem, with "new release" in the subject line.
That happened again earlier this week, but this time around the car and the body kit treatment it's been given was definitely something we didn't expect.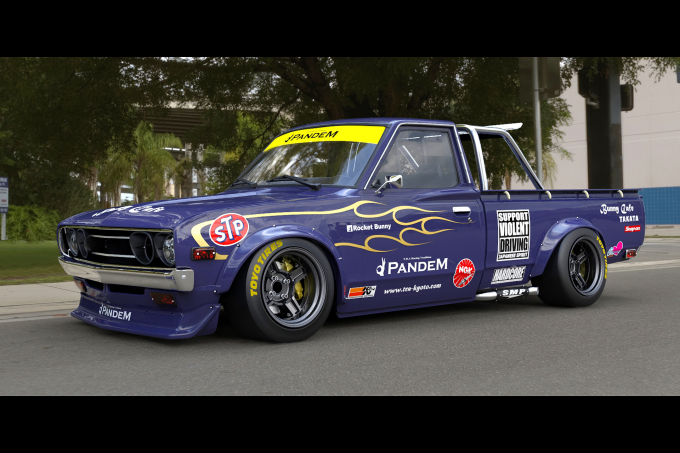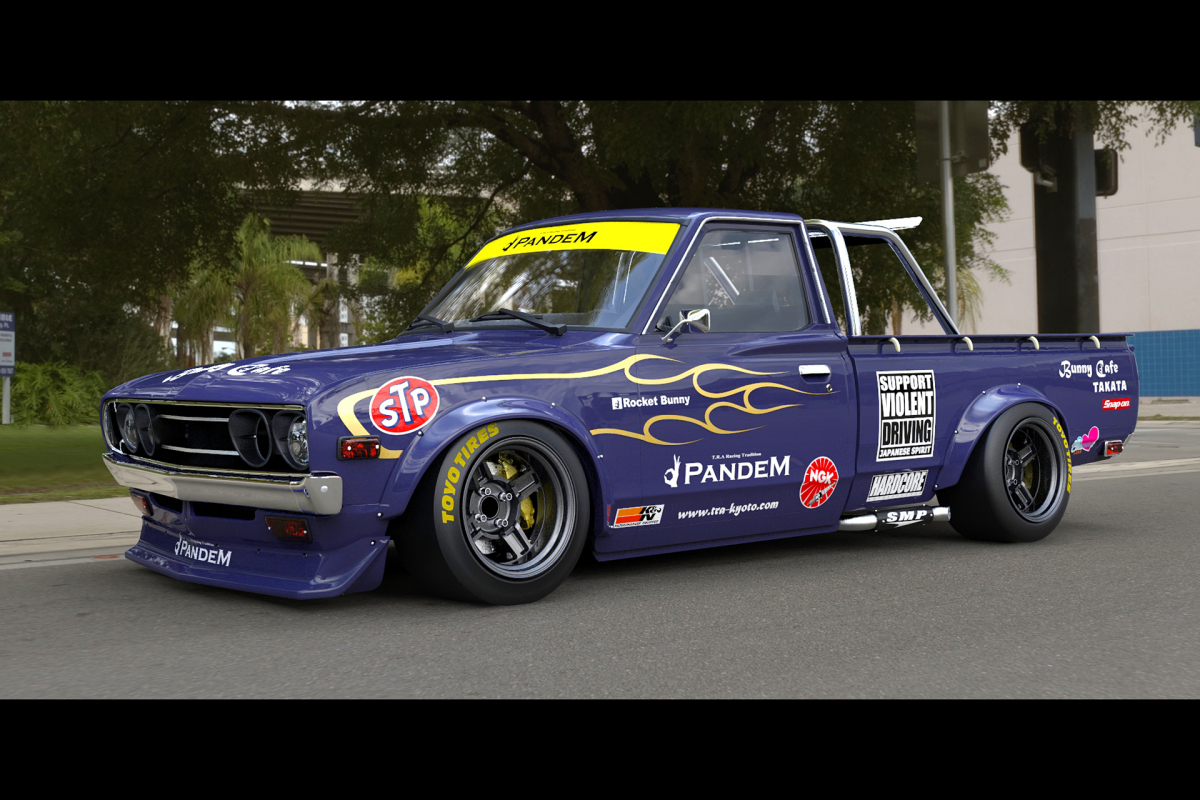 The overfender design Miura-san first penned for the Toyota 86/Subaru BRZ/Scion FR-S/ has translated over to many different makes and models in the years since, and while each of those kits have had their unique intricacies, it's not hard to spot his work. This new kit for the Datsun 620 pickup, however, takes thing in a different direction. It's also something we're pretty sure even the critics will be able to get behind.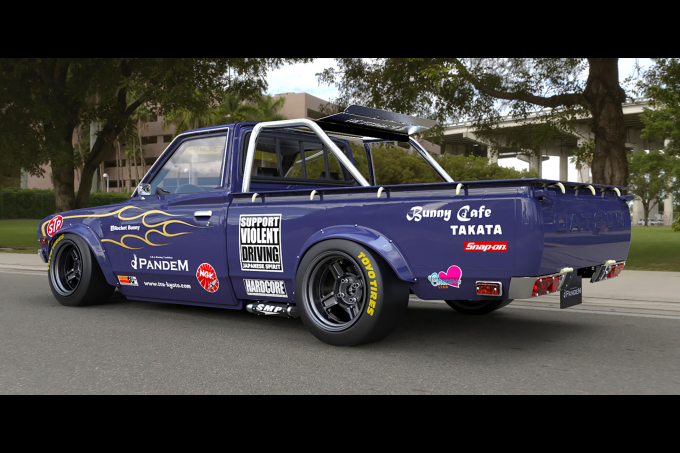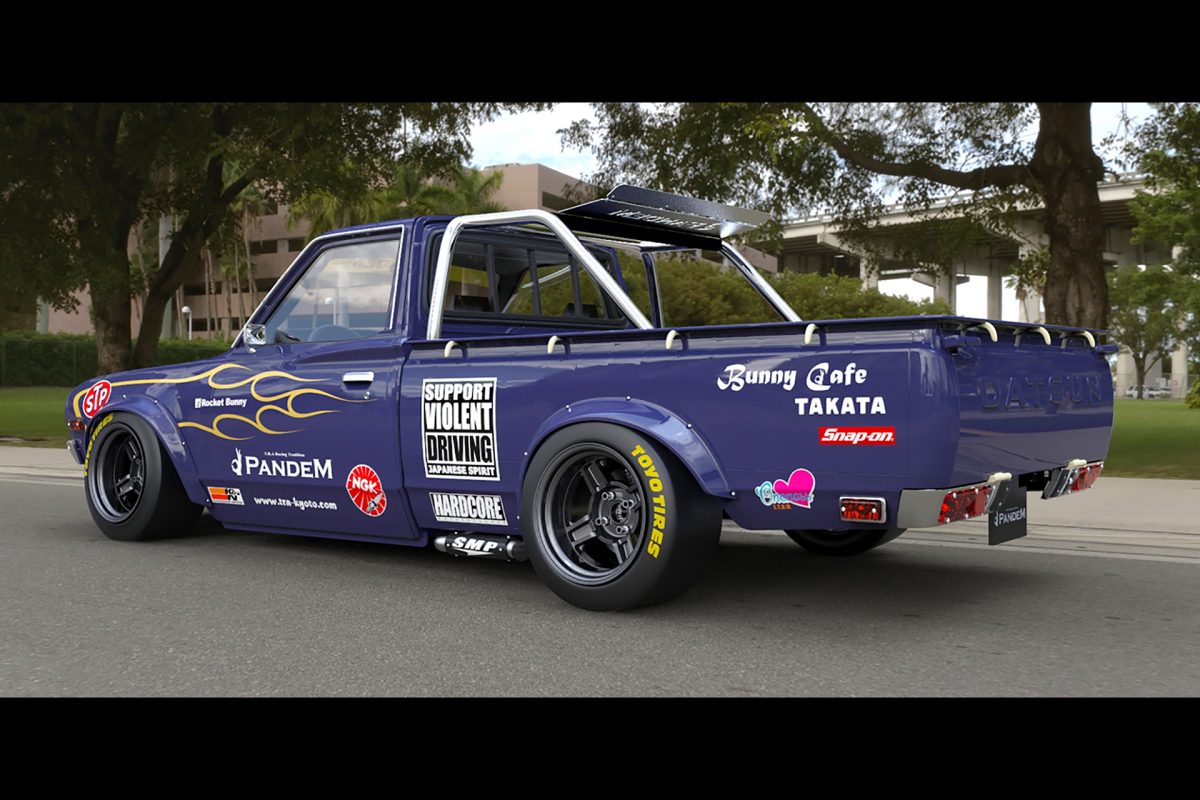 Instead of blister-style overfenders that cover most of the original panels, the 620 Pandem kit features classic bolt-on fender flares and a chin spoiler/air dam to match. The full package also includes a roll bar for the tray, complete with a simple aluminum wing featuring an upswept blade.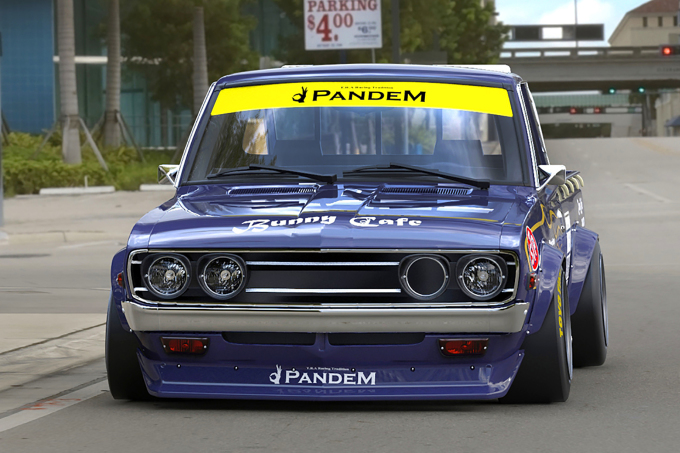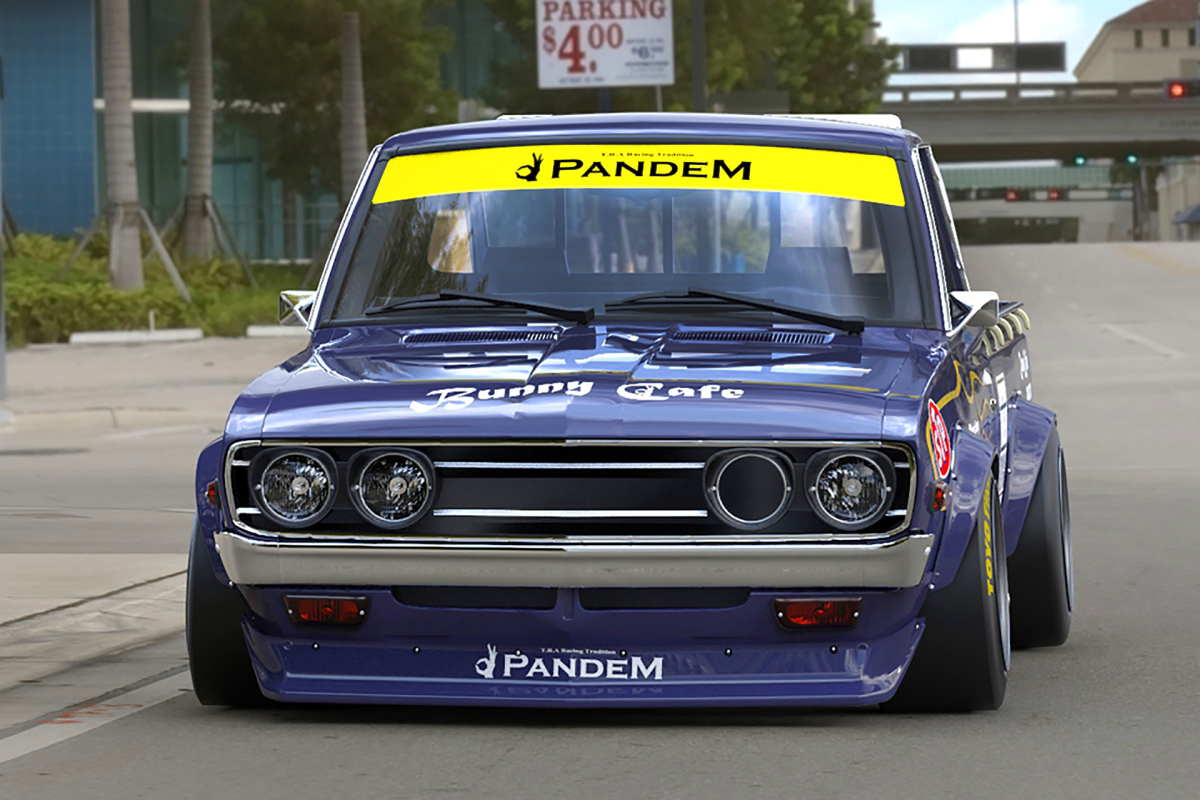 If you've been thinking about building up a 620, now you've got extra reason to. Coupled with the super-low ride height, super-wide wheels and other select upgrades showcased in this digital design, we love the resulting look.
The question is though, which car is next on Miura-san's hit-list? Or more specifically, which one would you like him to see him get kit creative with? Let us know in the comments section below.
Brad Lord
Instagram: speedhunters_brad
brad@speedhunters.com