More Than Just A Car Show
If you drive a BMW, you'll know how strong the 'family' is. While you would normally expect it to be stronger the closer you are to Europe, the West Coast of the USA has proven to be just as amazing or, in some ways, better with Bimmerfest.
There are two amazing things we must talk about when it comes to the annual event. The first is that, despite taking place at Auto Club Speedway's infield, it was absolutely packed. From the moment you passed under the tunnel at turn four, you saw BMWs and not much unoccupied pavement. I've been to several car events at Auto Club Speedway and I have rarely seen it this full of cars outside of a NASCAR or IndyCar event. The other thing is that this is a two-day event. That alone should tell you how big of an event this is for Californian BMW fans.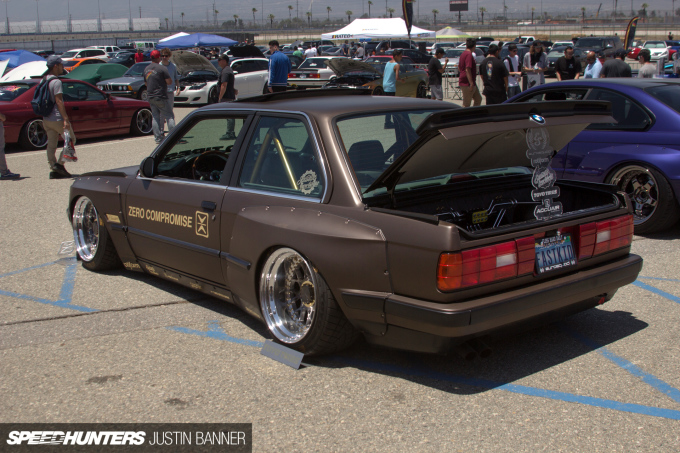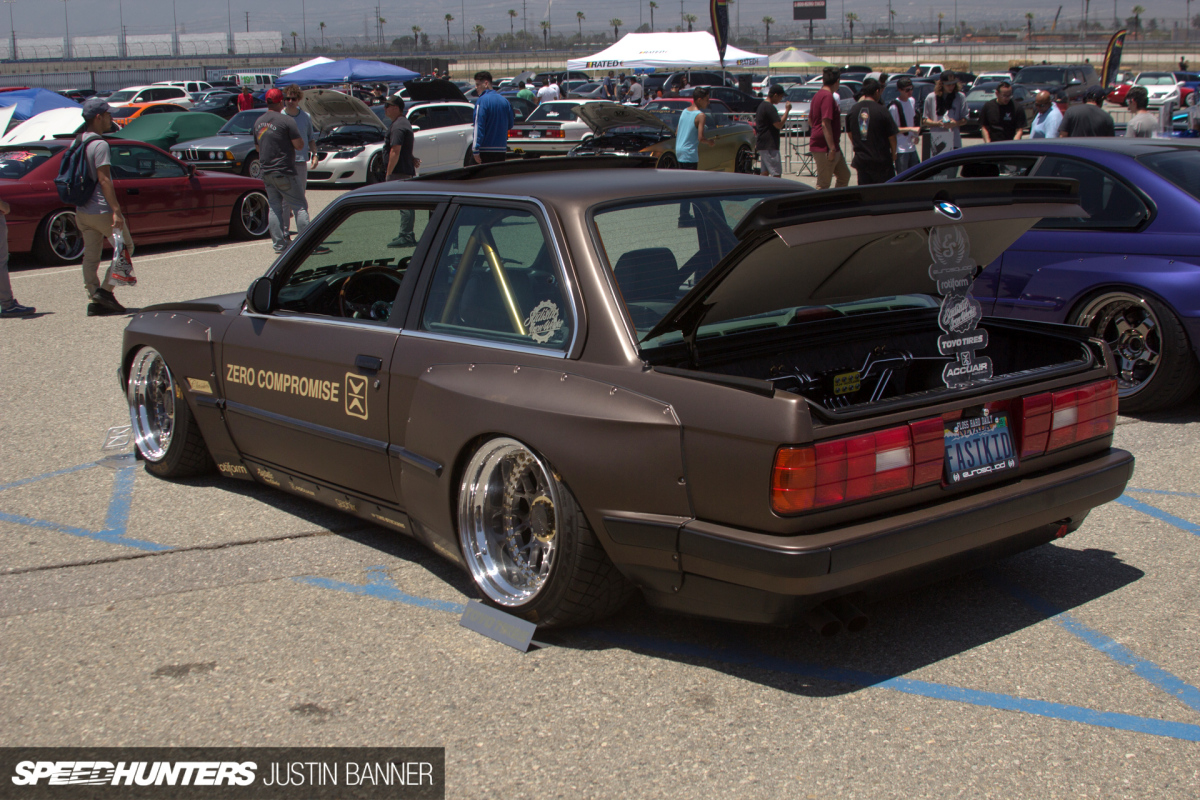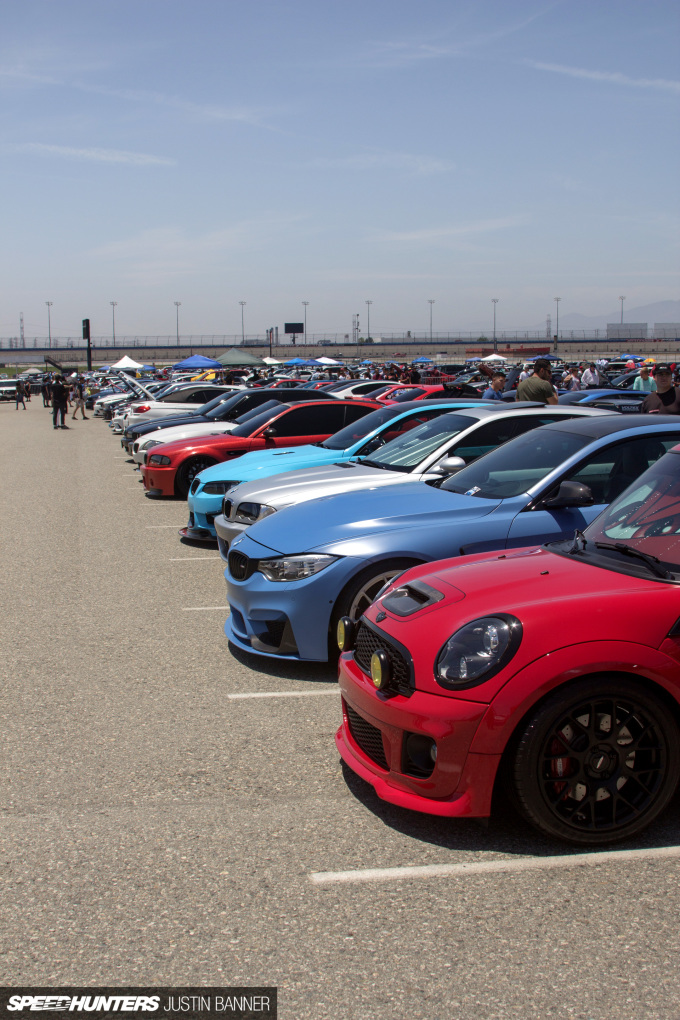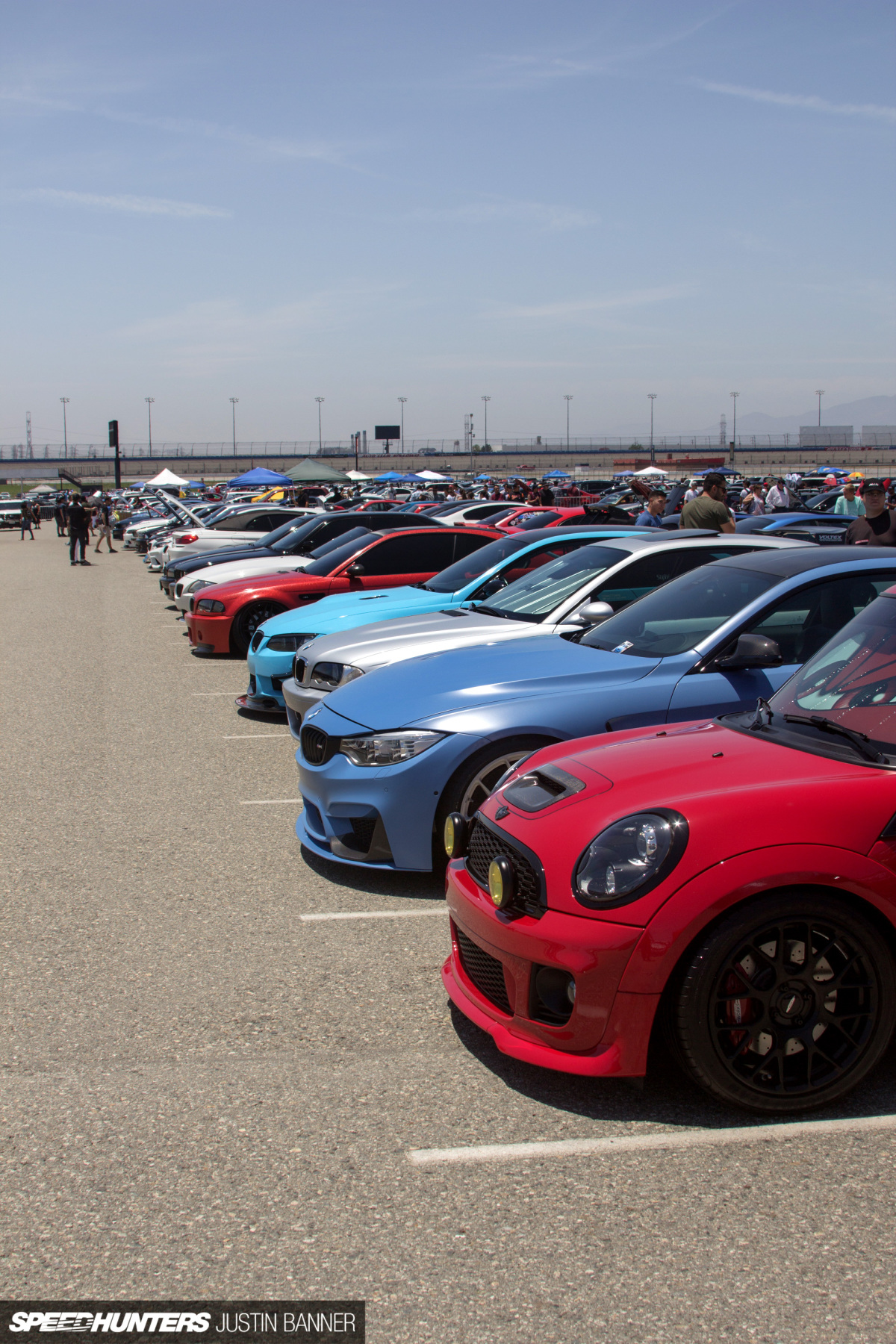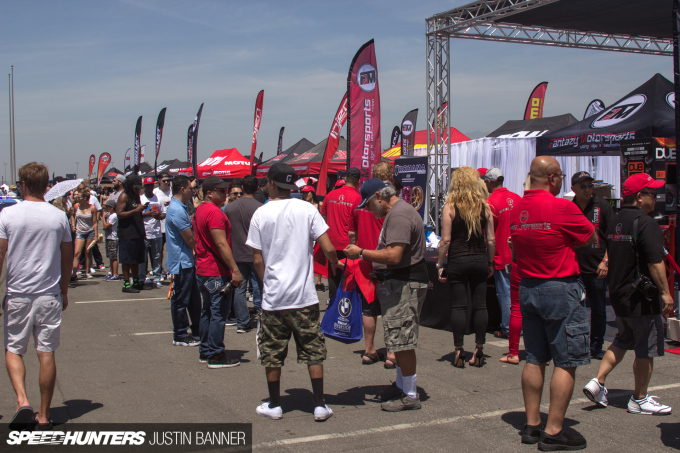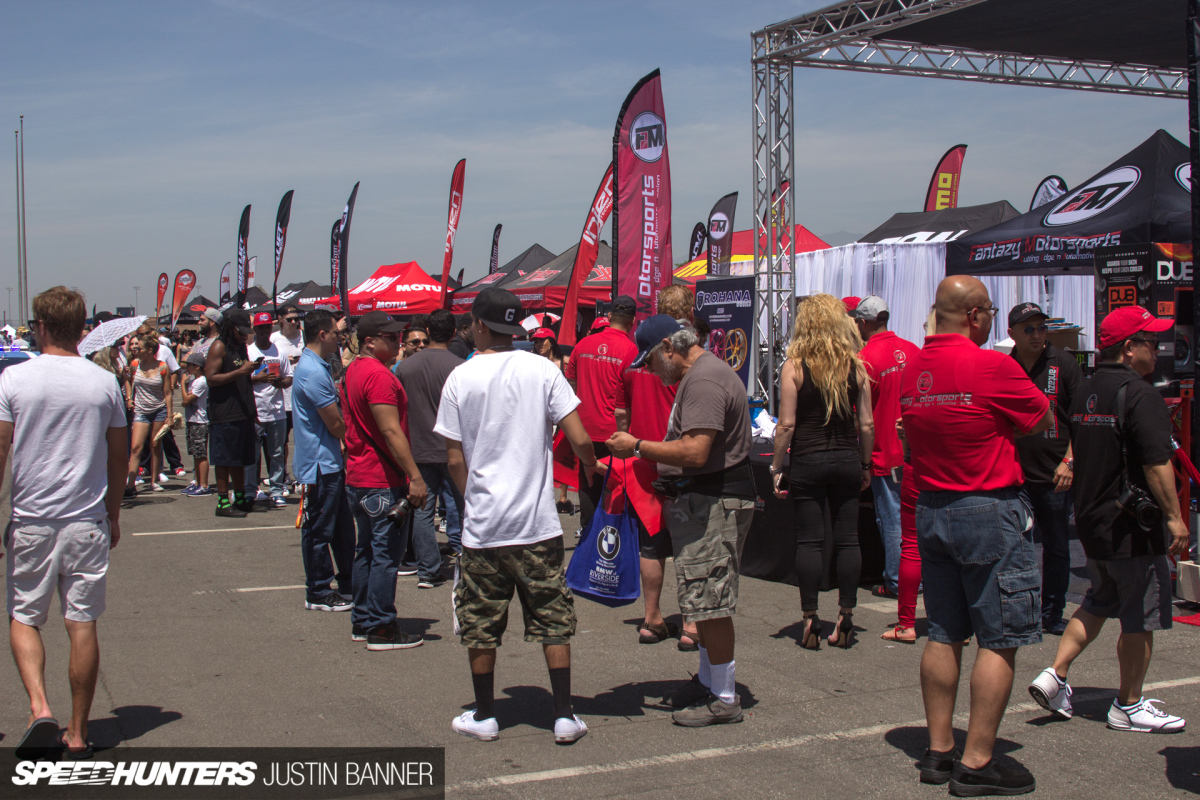 There was a lot going on, as well. Not only was Speed Ventures out for track day duty, there was also a road course challenge put on by Bilstein. If you didn't want to track your BMW, you could always sign up to take a hot lap with the BMW Performance Driving Center's car and driver. If you wanted to prove how powerful your car was, the dyno was on hand for both days. Even in the heat of the day, the line stretched out several cars deep.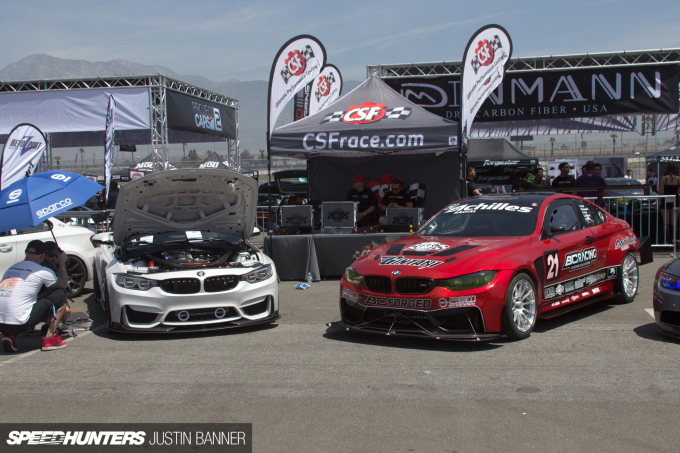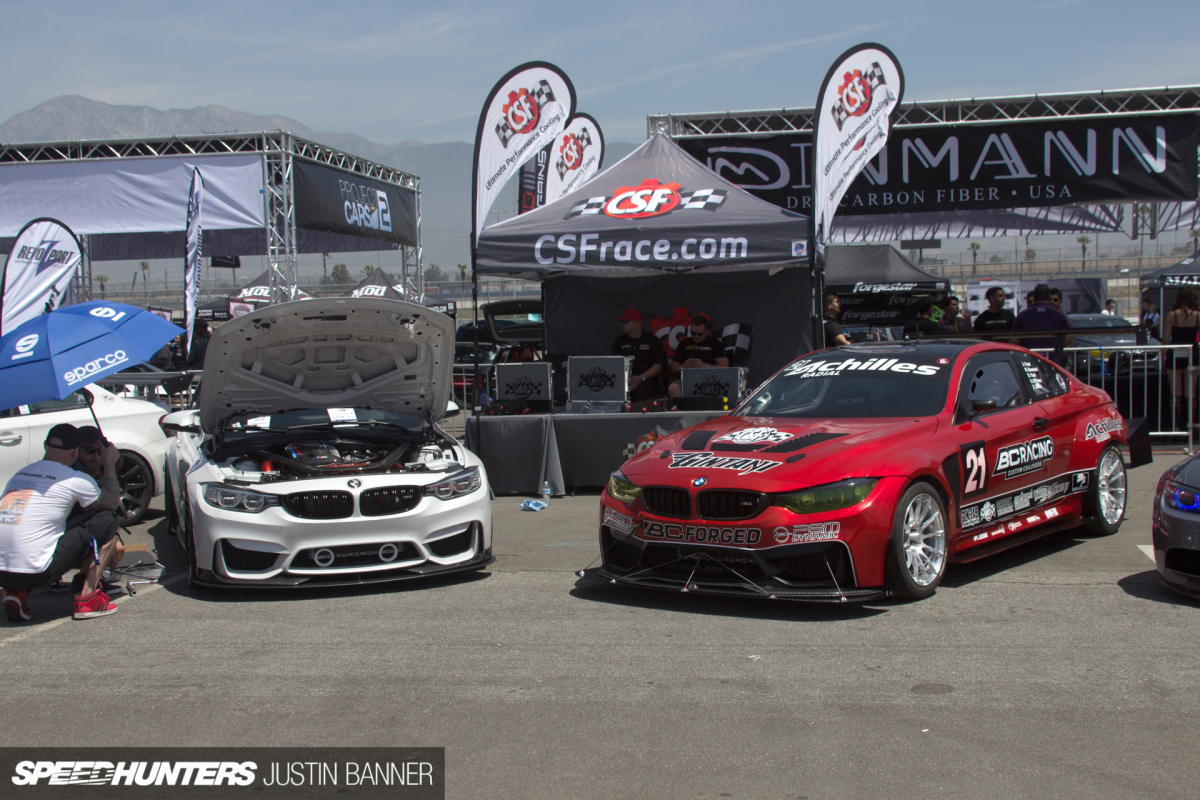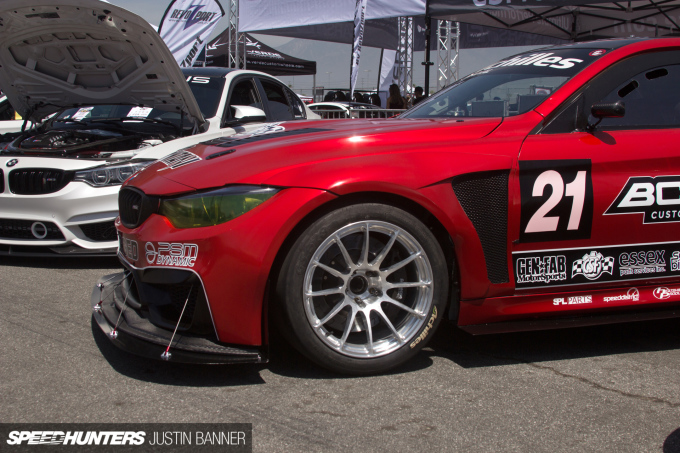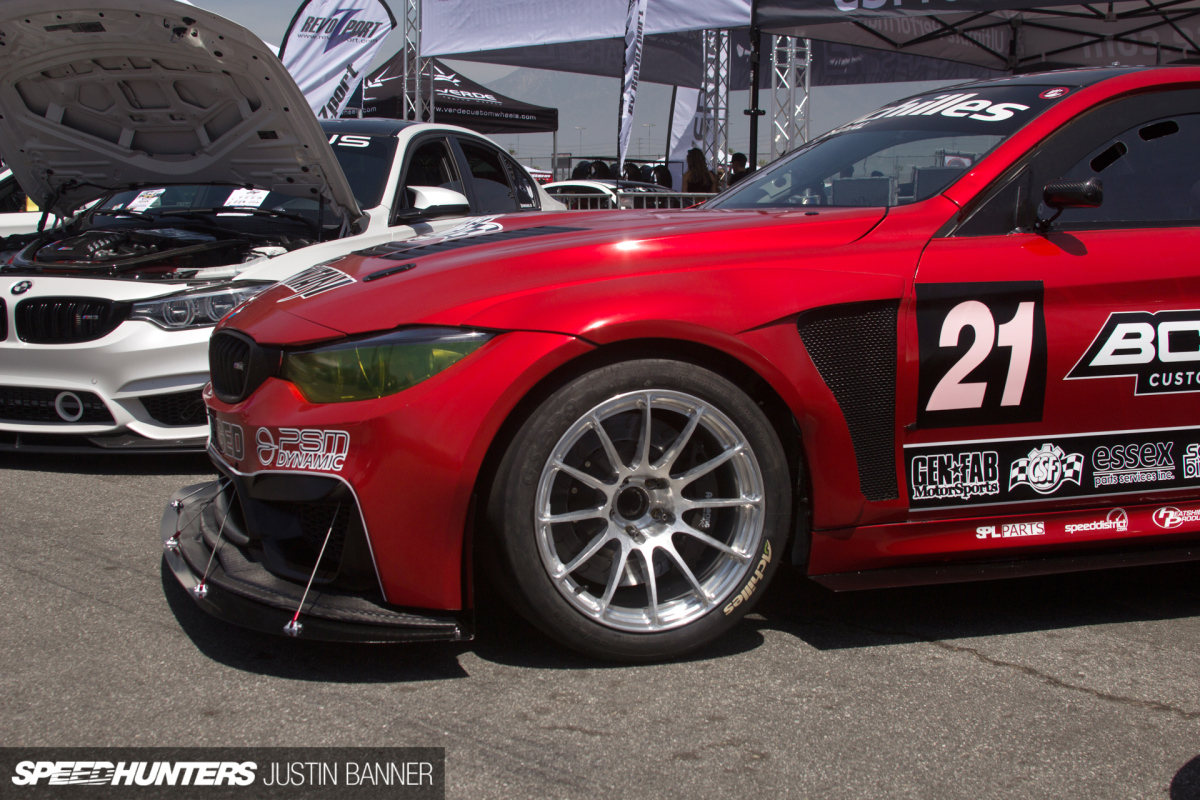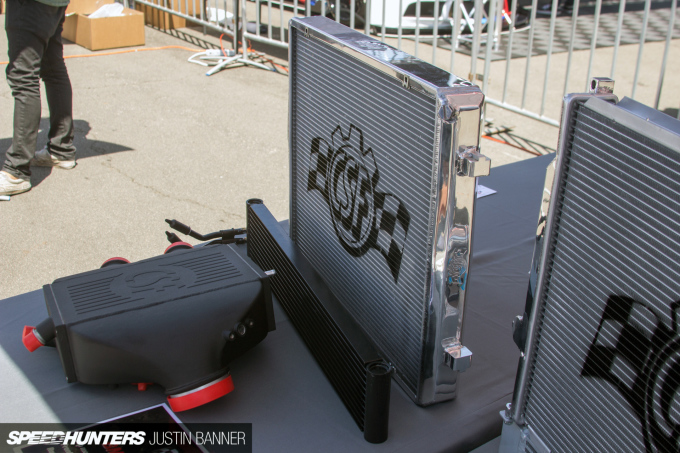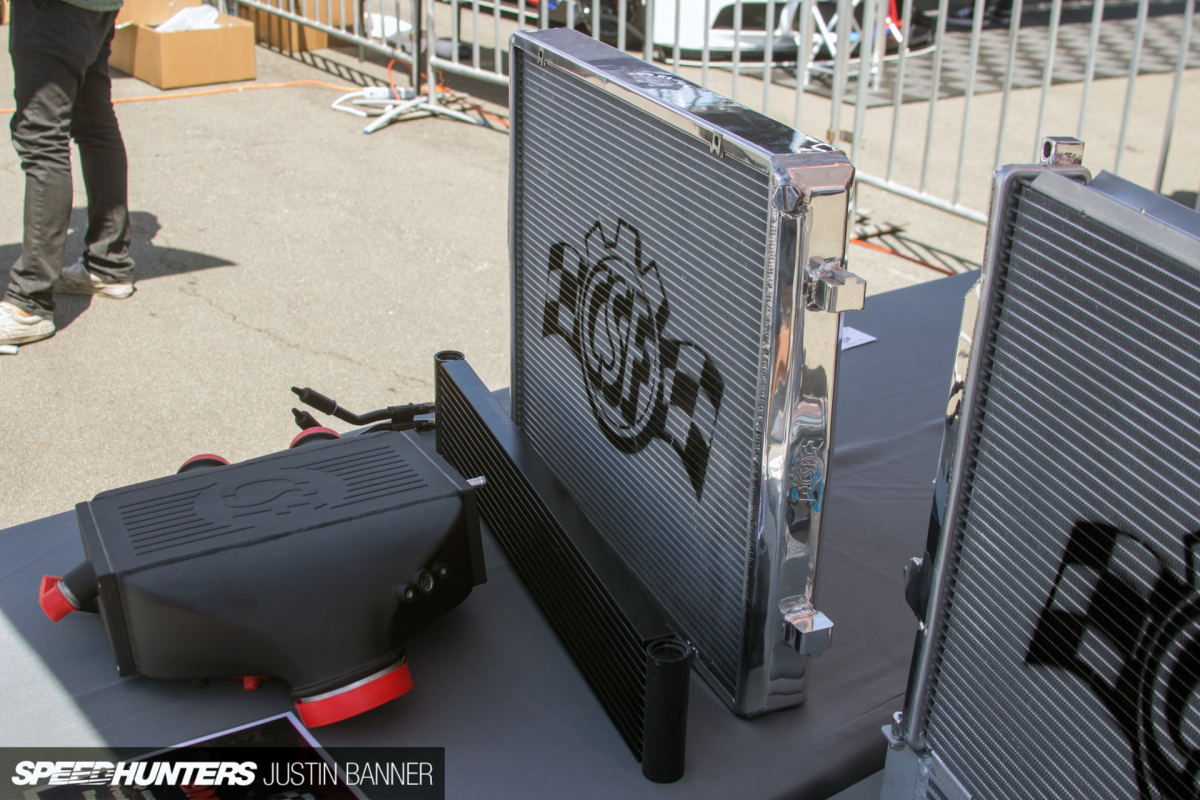 Our friends at CSF were out displaying their new triple-cooling solution for the F80/82/83 chassis M cars. While the wrinkle finish is what normally comes on the charge-air cooler, they were also displaying a version that was hydro-dipped. Since it's an air-to-water style cooler, these types of coatings shouldn't affect performance. It's also been well proven on the Yost Autosport M4 race car that's just undergone a ground-up rebuild. Dino checked out the F82 in a quick spotlight last year, so it's probably time we revisit this one for a full feature.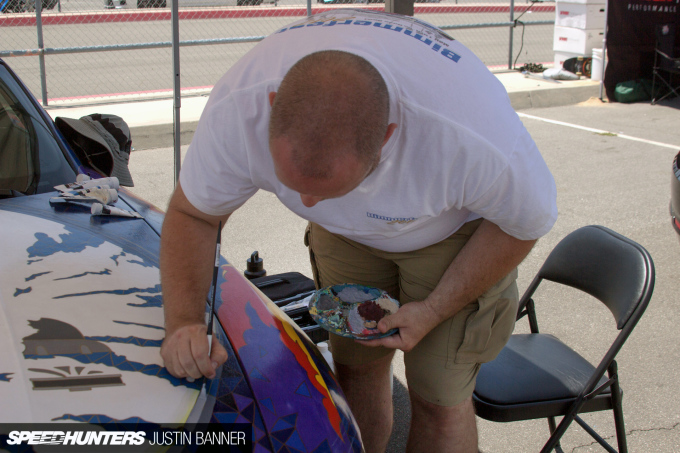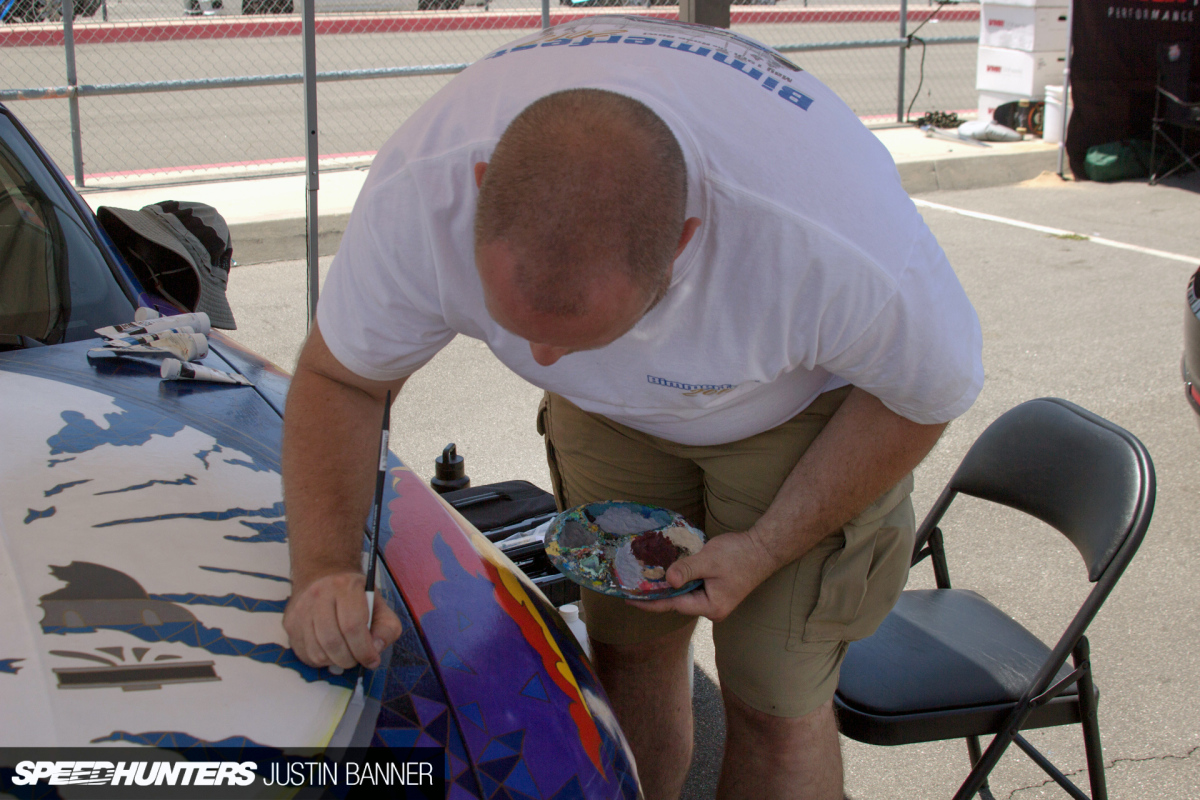 Continuing on with vendor row, we stopped by several, but an interesting one was this guy painting a BMW using acrylic paint in a stained-glass theme, freehand. That takes a lot of talent, even if the sketch was laid out.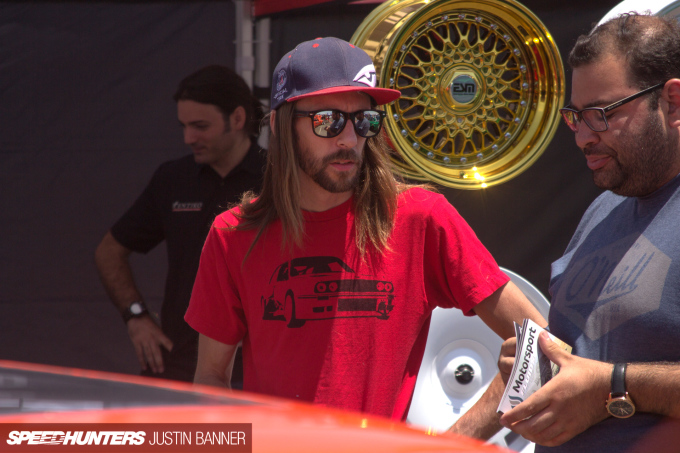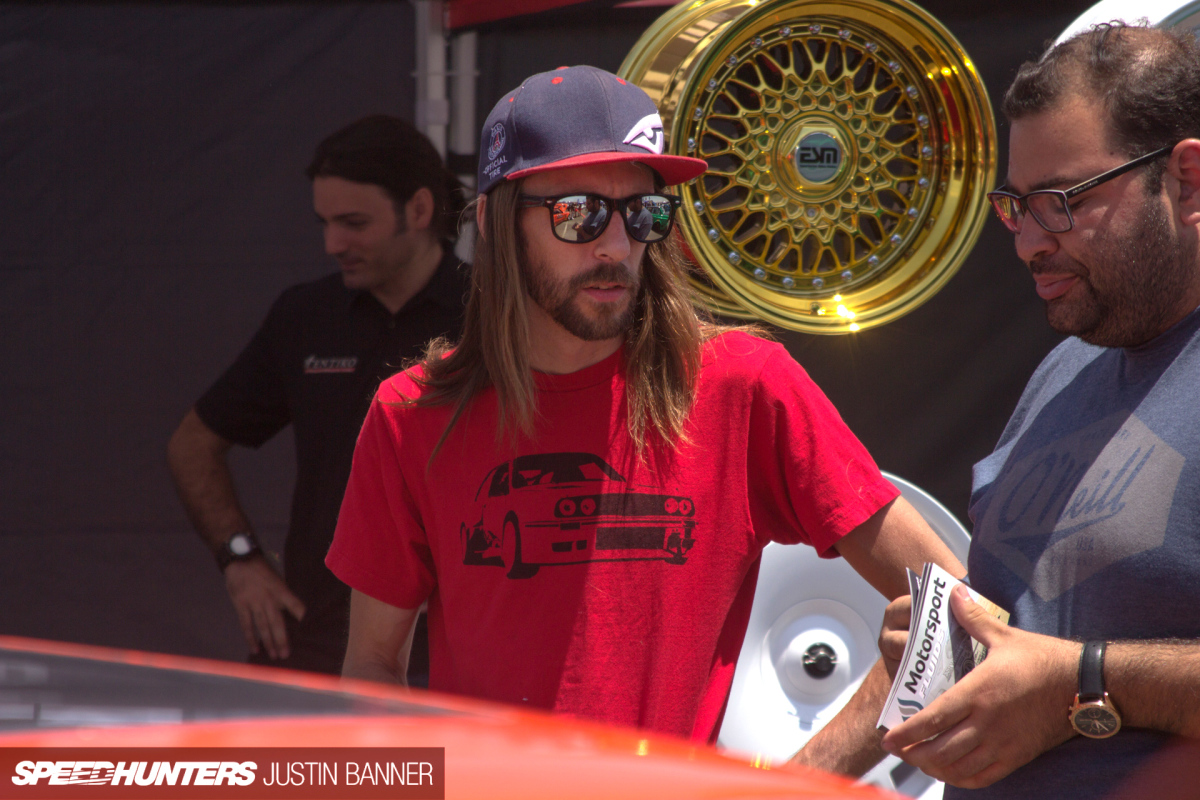 It was also fun to see some BMW drift guys come out and represent. A big favorite in Formula Drift Pro2, Andy Hately was displaying his car and talking to fans. Of course, it's pretty hard to miss the bright orange paint job and the Magnuson supercharger that pokes out of the E30's hood.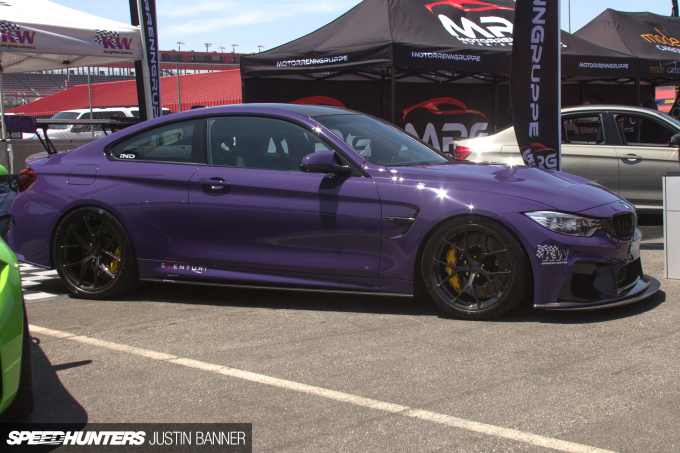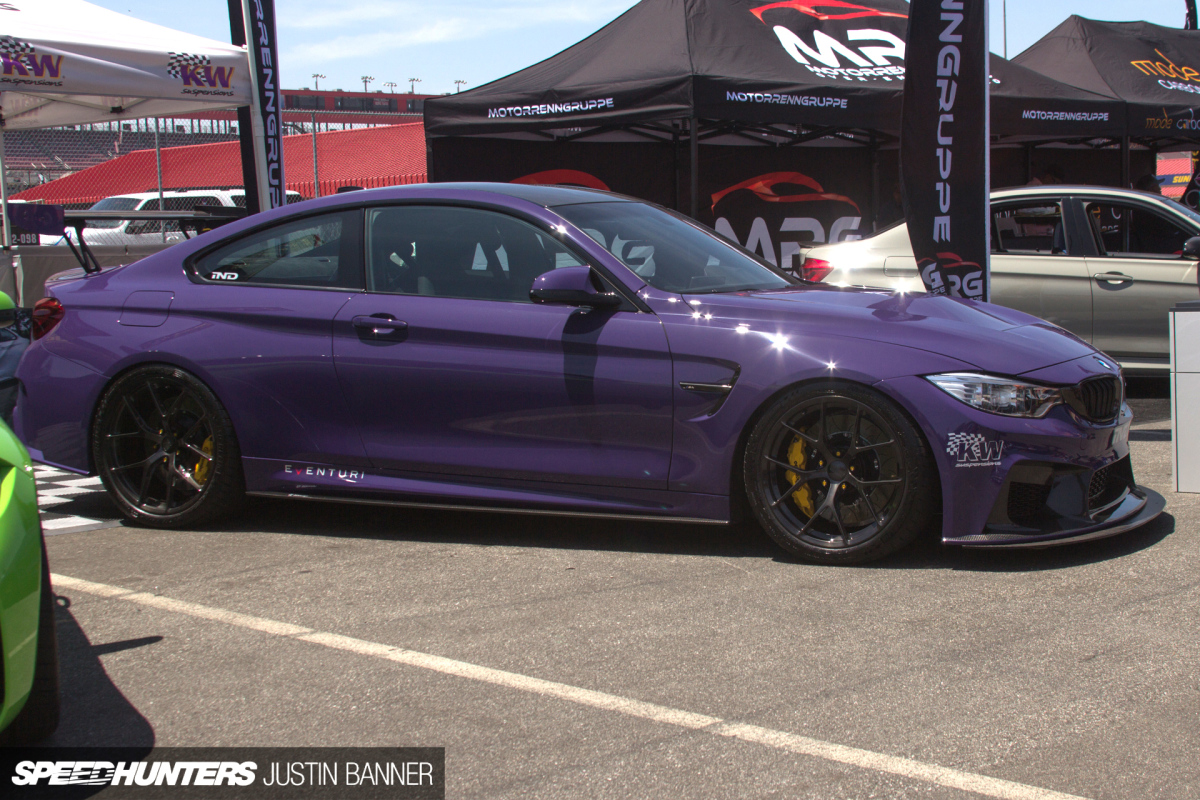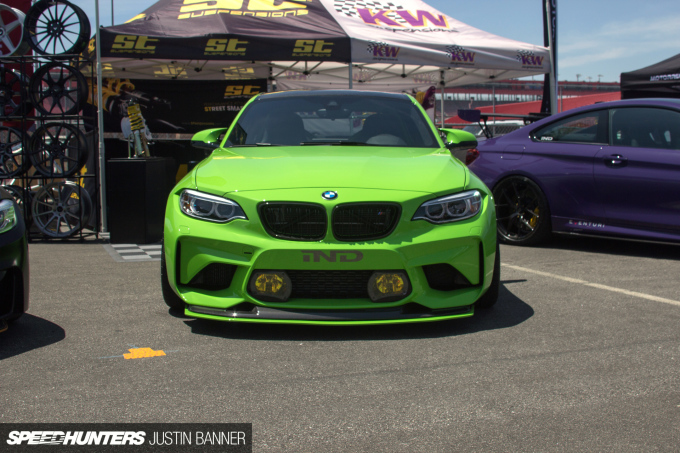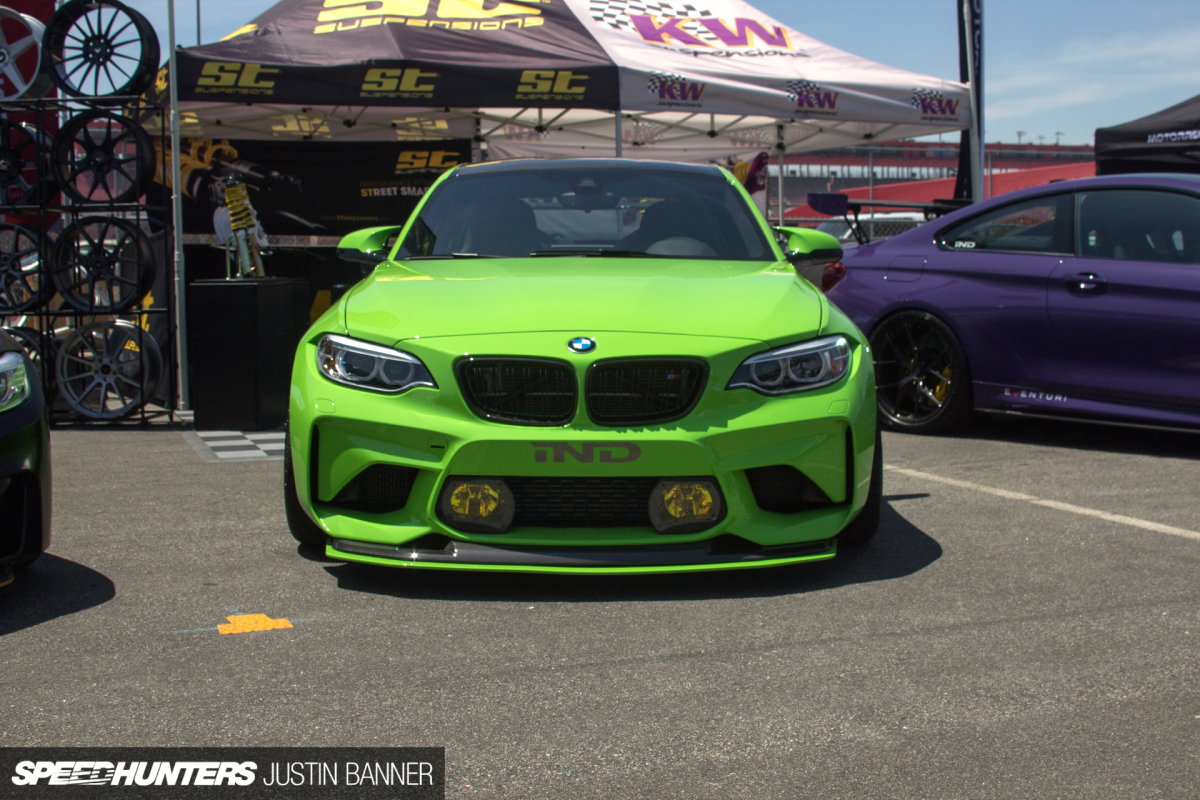 KW had two very spectacular IND builds on display, and you'll probably recognize the purple M4 from its recent feature. We'll have to find a way to get the green M2 now – it has a lot of very lightweight and high-end BMW parts in it. IND even had to create a way for the M4 mirrors to mount to the doors and allow them to function just as they do in the bigger chassis. It's an impressive build that this mention doesn't do enough justice to.
On the parts front, Mackin Industries was on display with the RAYS Volk Racing TE37 Saga in 5×120 bolt spacing for BMW fitments.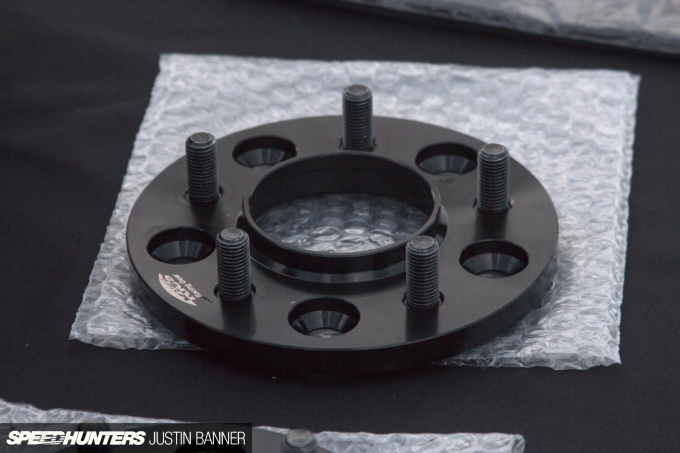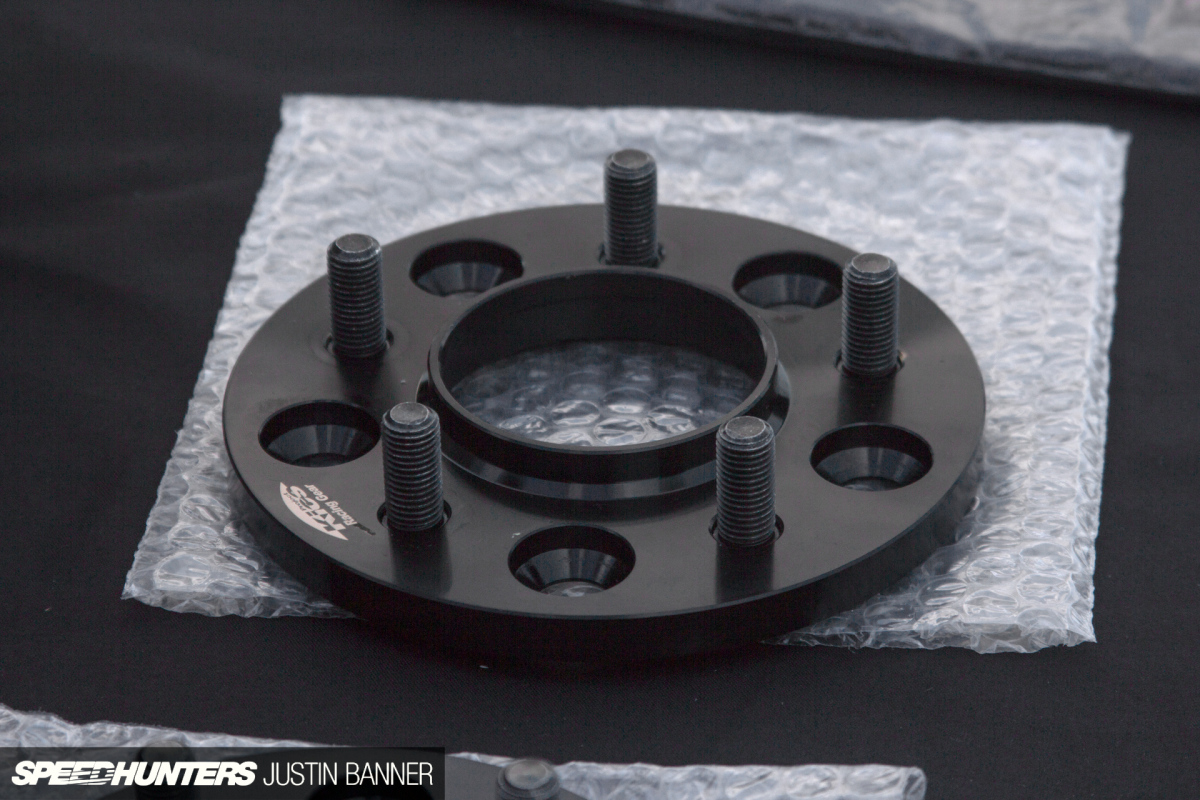 Also of interest was the Project Kics 11mm 5×120 to 5×114.3 conversion. That is a very thin bolt-on conversion spacer, but one of the best ways to get more wheel selection for a car or truck with 5×120 without having to use a spacer that's the same width as a standard lug nut – about 30mm. Having worked with Mackin in the past (I was in its motorsports sales and tech department three years prior to coming on board with Speedhunters), I can say it's another quality Japanese-made product that's tested far beyond just putting it on and saying 'yeah, it fits.'
Classics Done Deutschland
From 2002s to E30s, there were quite a few classic BMWs on display at Bimmerfest. If you wanted old models done right, you definitely had your pick. Dinan had this spectacular 2002 in their booth, while BMW CCA had a sedan and coupe E30 that made me stop and dream. The sedan especially made me miss my own E30 325E that I drove as a daily and would drift on occasion.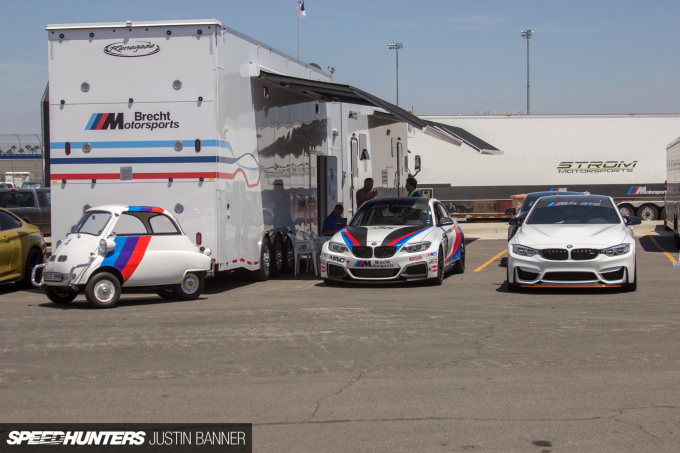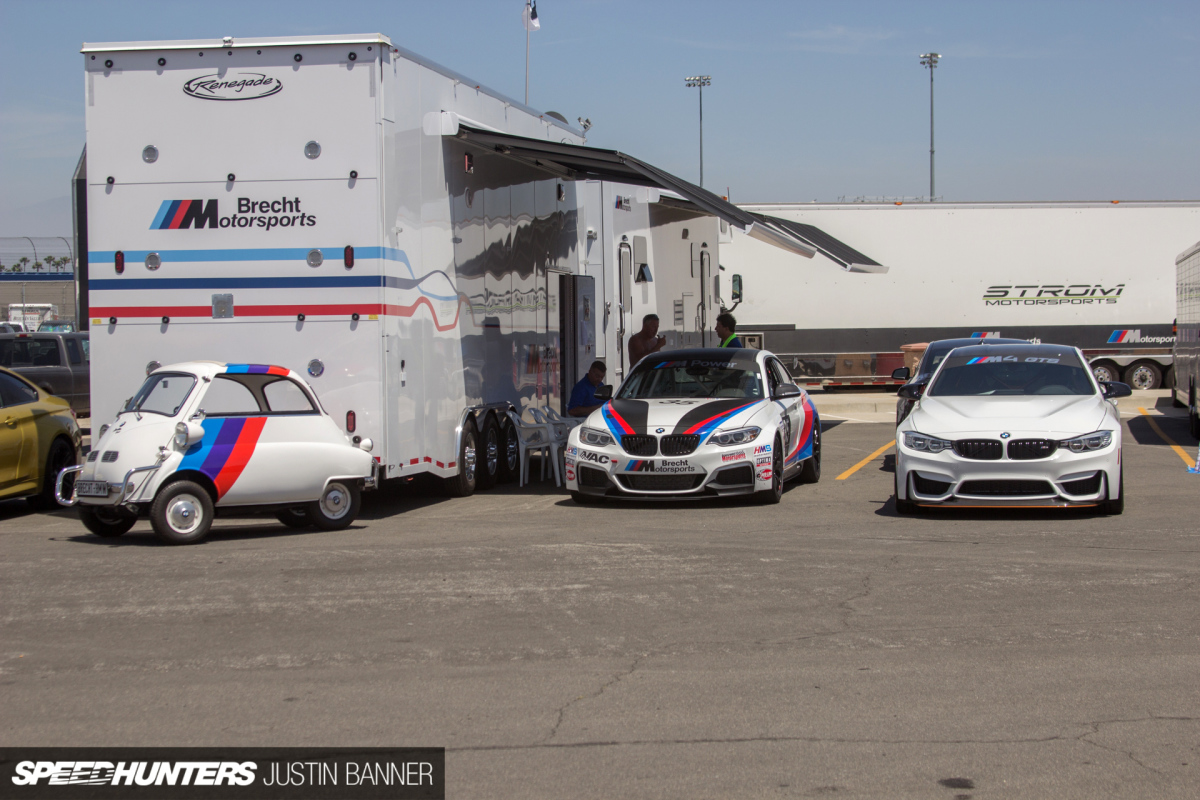 However, I've saved the two best classics for last, and they were both a first experience for me. The first was this Isetta 300. If you grew up during the '90s here in the US, you'll probably know it as the 'Urkle' car; it's hard to mistake a car that has a door as its front end. This one has a bit of pedigree with Brecht Motorsports as it was their mascot car and dubbed the M1/2. It was rebuilt when it only had 23,000 miles on the odometer and had been sitting for a while when Bill Brecht bought it in the 1980s.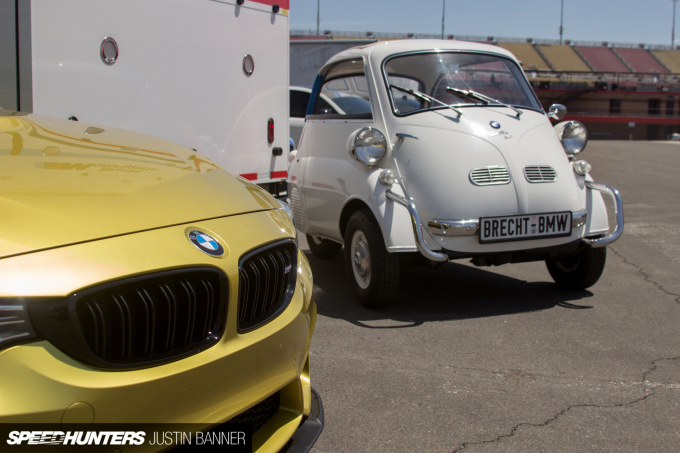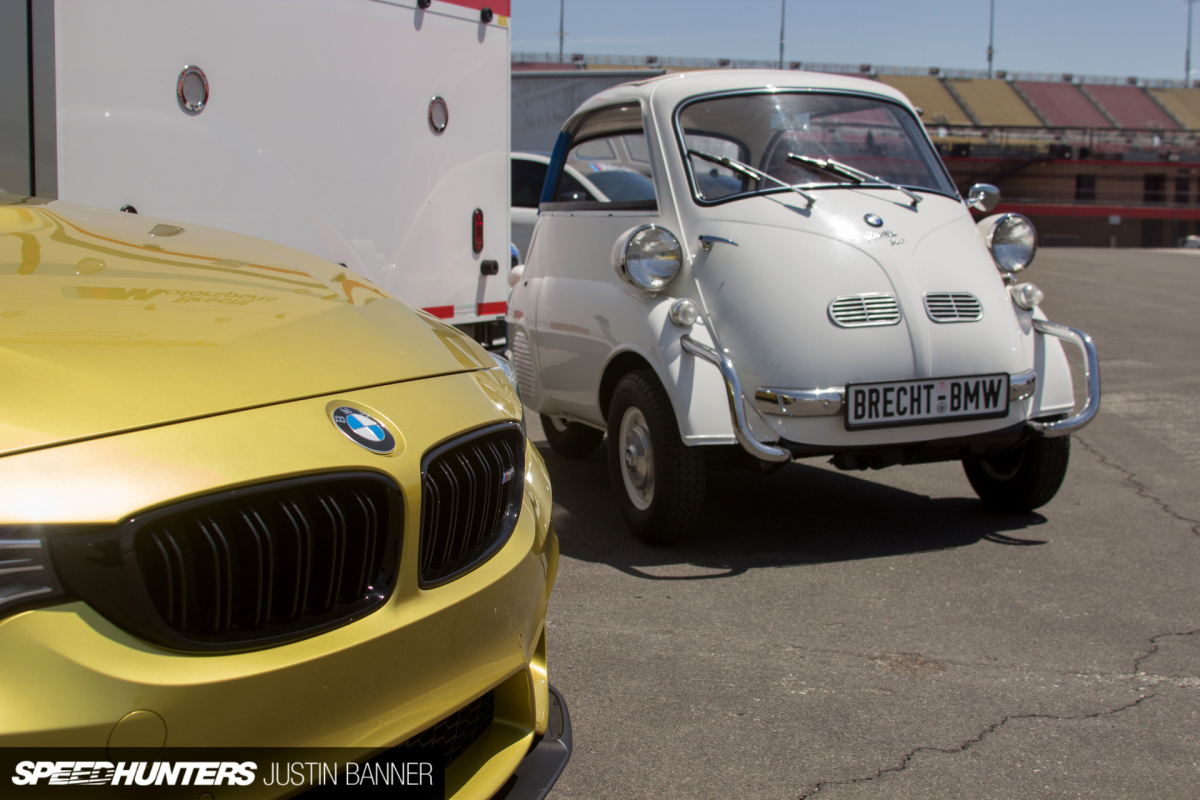 It's really impressive for such a small car; I never realized the truly diminutive size until I finally saw this one in person. It's still a shock to see where BMW has come from since the Isetta 300, especially so when you set it beside a more modern M4.
The M1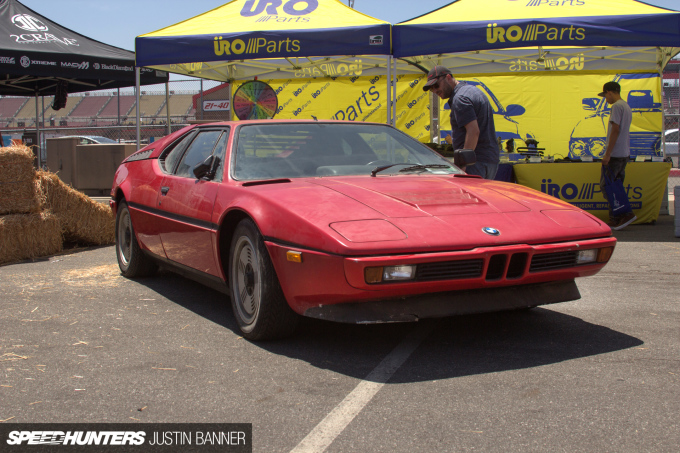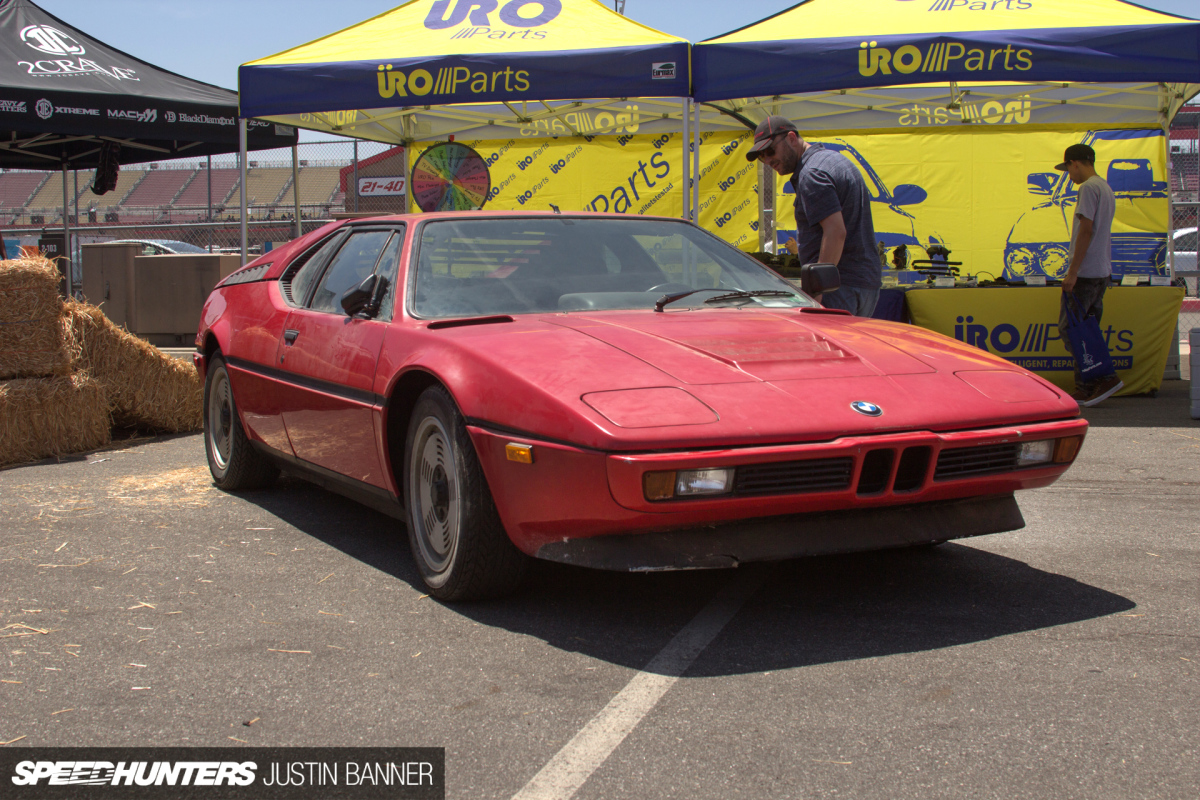 However, there was one car at Bimmerfest that stole the show for me, and it wasn't one that had a wild body kit or killer paint scheme. It's a car that defines the word 'rare' that no car built since will ever really capture, despite what Craigslist or forums will tell you. This is an original M1, and it was the first time I'd ever seen one in person.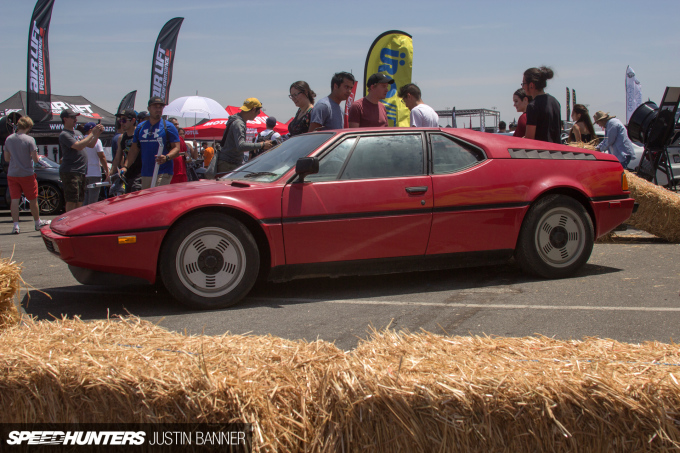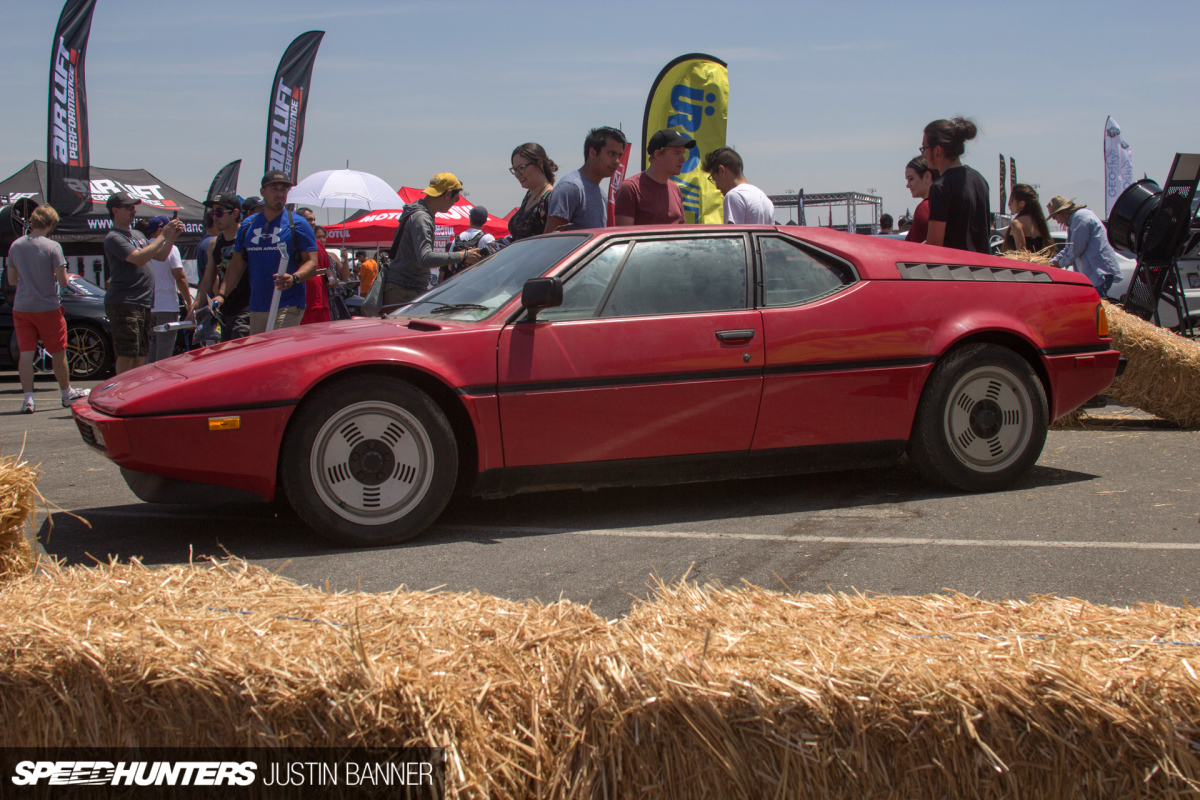 The story is that the owner bought this car at auction in 1984 in Oklahoma with only 24,000 on the odometer. Then in 1985, it was stored and hadn't seen the light of day until it was brought out for Bimmerfest 2017. In a way, it's sort of a sad fate. You can accuse the owner of neglect all you want, but this would be a car that would be hard to drive just for the rarity alone – there were only 453 produced by hand, 54 of which were race cars for the M1 Procar Championship. There were also only 71 road cars painted in 208 Red. To see one in person, this original, and not in a museum is a hard thing to say one has been able to do.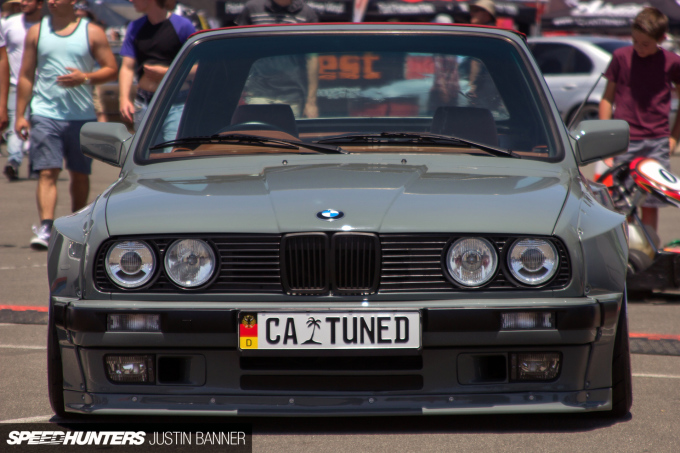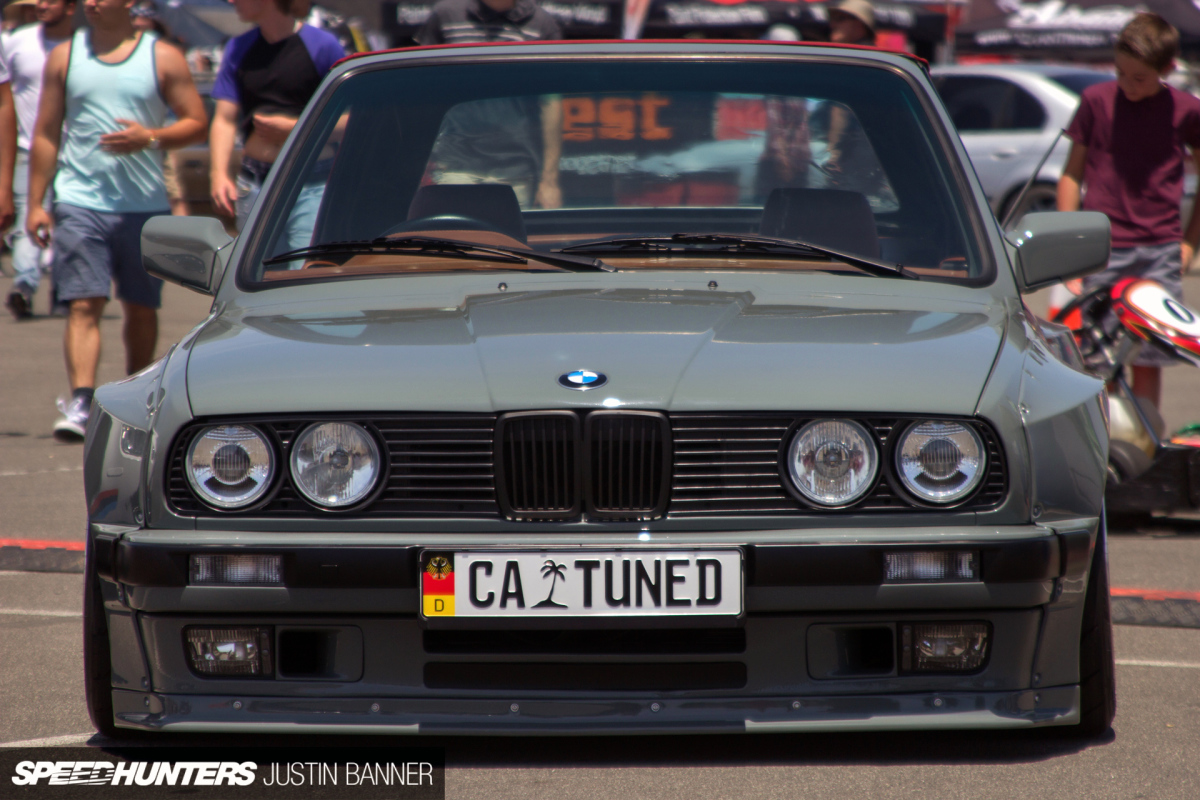 If there is one thing that Bimmerfest did to me, it was reignite my love for the marque. When I got my first E30 chassis, I knew why people wanted it. Bimmerfest reminded me of why BMW ownership is amazing; it's a great community when you get away from those who just want to be able to show how they throw cash around. When you get down to the core, the enthusiasts of BMW cars show you that becoming an owner is more than just buying a German car, you'll be entering into a family of great people.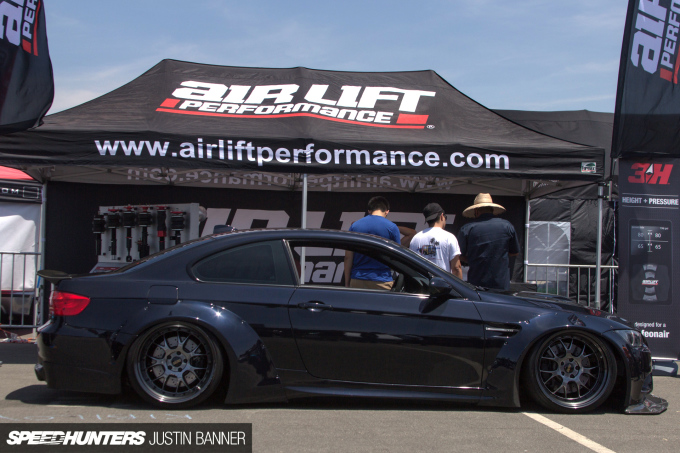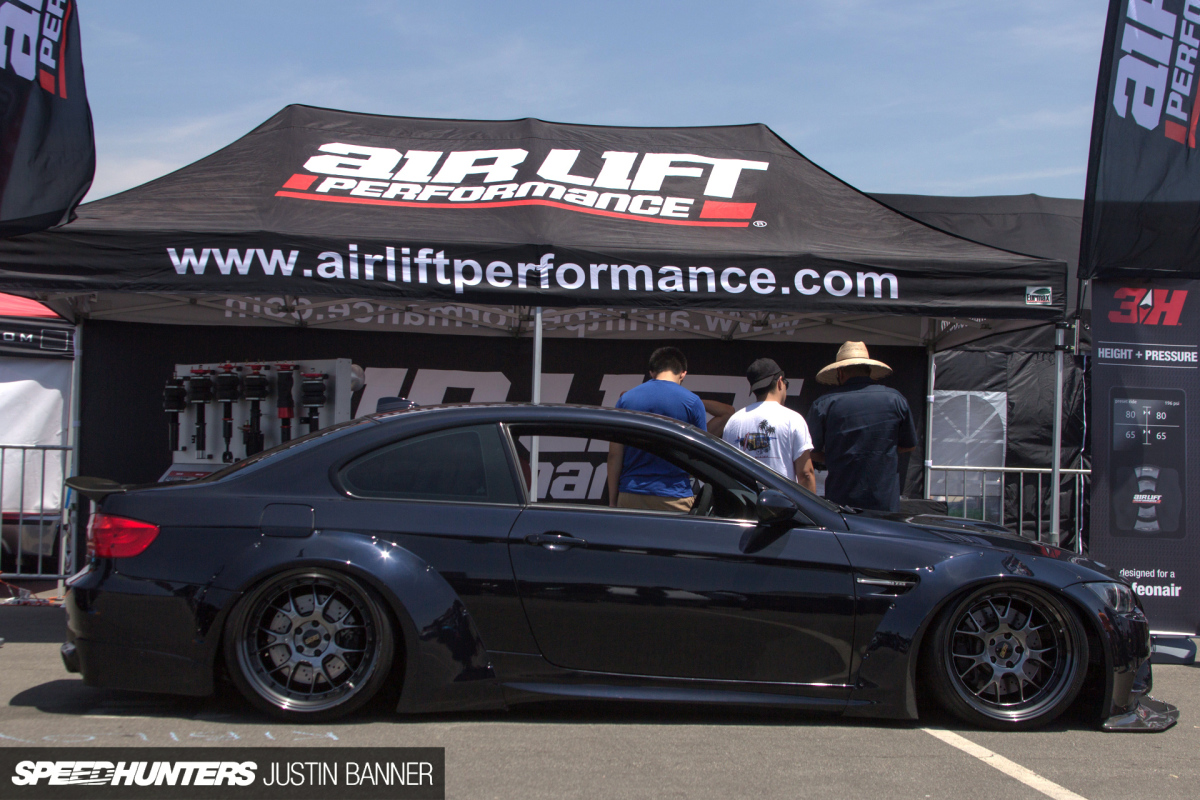 What are some of your favorite BMW memories, motorsports or otherwise? Sound off and share your stories in the comments section. And don't forget to check out the massive bonus image chapter below.
Words & Photos by Justin Banner
Instagram: jb27tt
Facebook: racerbanner
Twitter: RacerBanner
Cutting Room Floor