There's nothing more unique about the Japanese domestic market than the class of cars referred to as kei, or lightweight.
With restrictions on body dimensions and engine sizes, there has always been fierce competition between manufacturers to come up with exciting vehicles, and for that very reason kei cars have long been some of the most wildly designed machines on Japanese roads.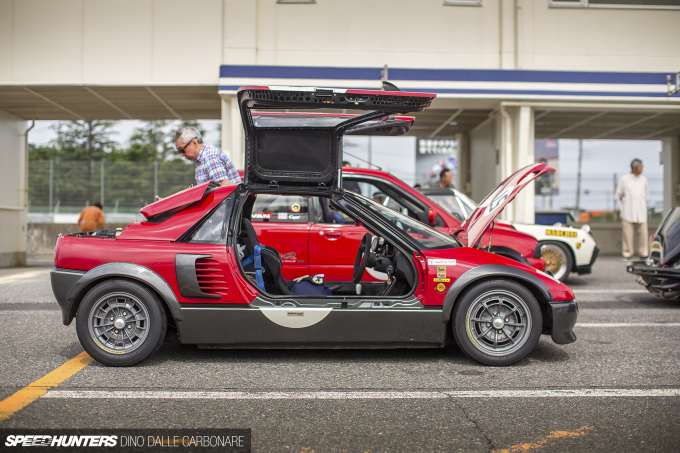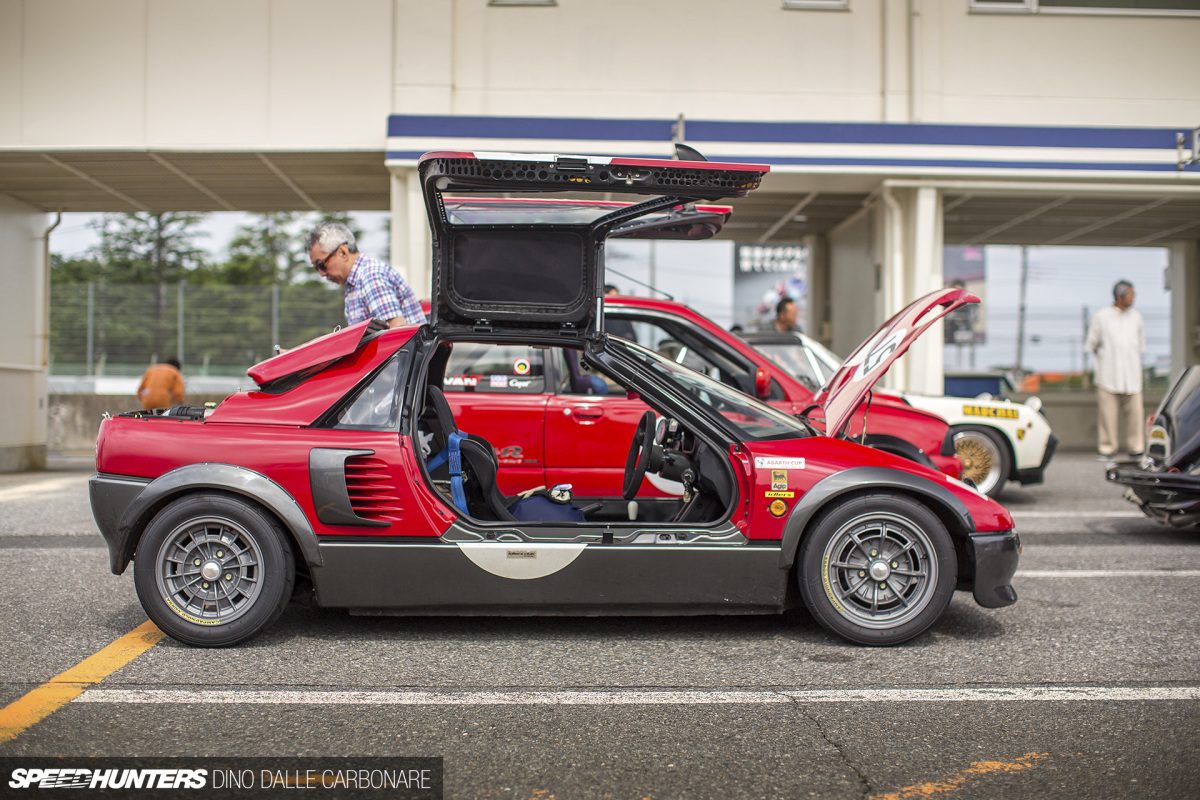 These days, the kei class is mostly dominated by micro vans, but back in the early '90s it was a different story. The Autozam AZ-1 which Mazda made in collaboration with Suzuki (which sold its own version called the Cara), was one of the more special creations. Its Ferrari Testarossa-inspired styling cues and gull-wing doors made it an instant hit.
When Blake and I came across this one at the idlers Games at Tsukuba Circuit over the weekend, we were both left truly impressed.
I find it so cool to see one of these little cars used for proper track work, especially given how rare and sought after (read: valuable) they are now becoming. The owner of this particular example has taken years to refine its performance, starting with interior additions like a massive turbo boost gauge and a lap timer, not to mention the Swiss cheese lightening made to the composite doors.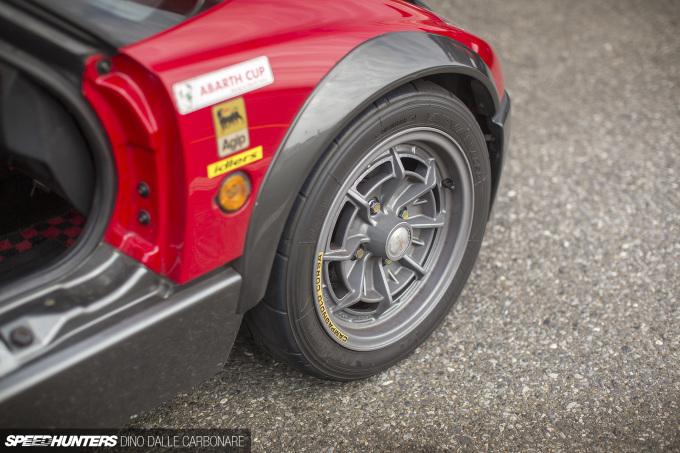 The AZ-1's classic two-tone red and gunmetal exterior is set off beautifully against Campagnolo magnesium-alloy wheels, which of course are shod in Yokohama Advan A050 semi-slicks ready to carve up Tsukuba's tarmac.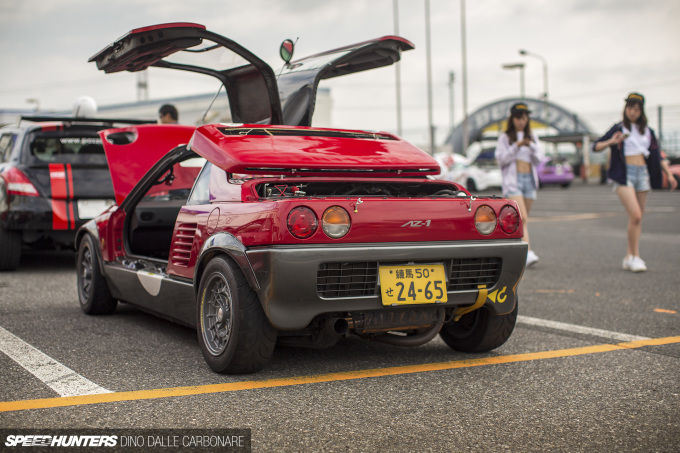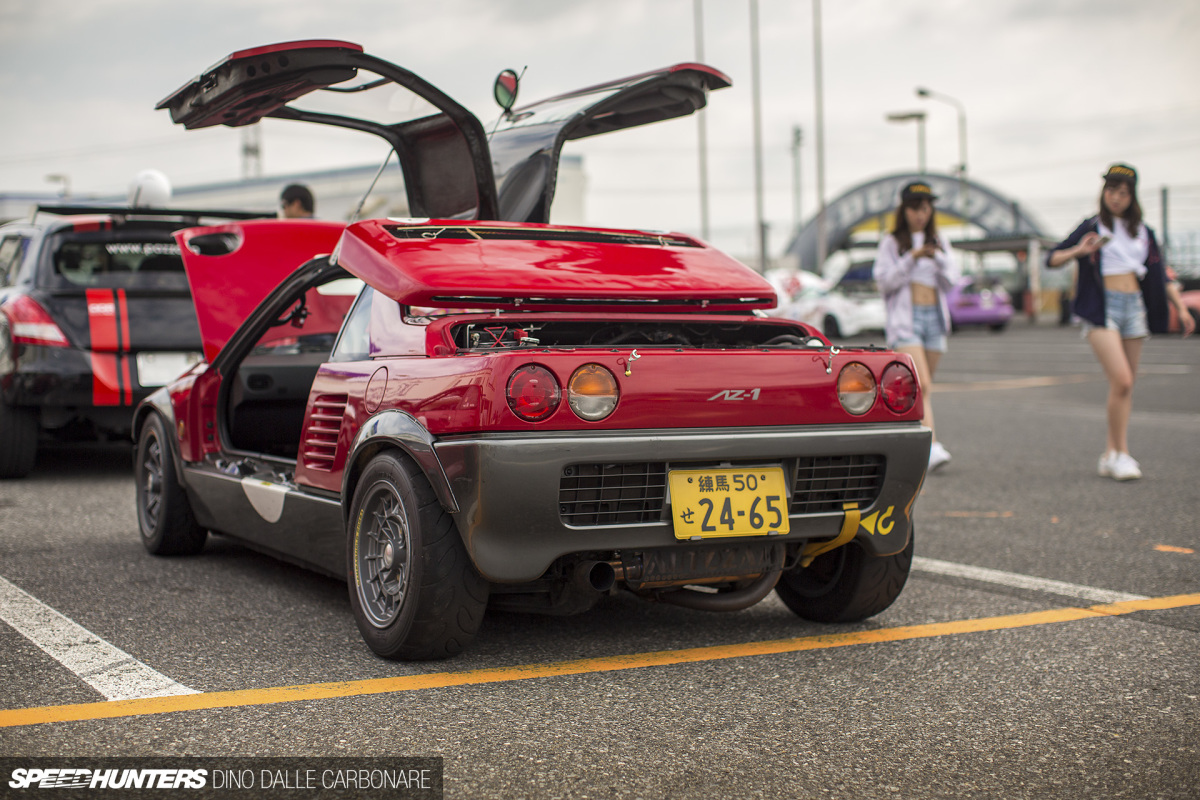 This is what 'right' looks like, simple but important mods made to a cool and quirky car all in the pursuit of performance.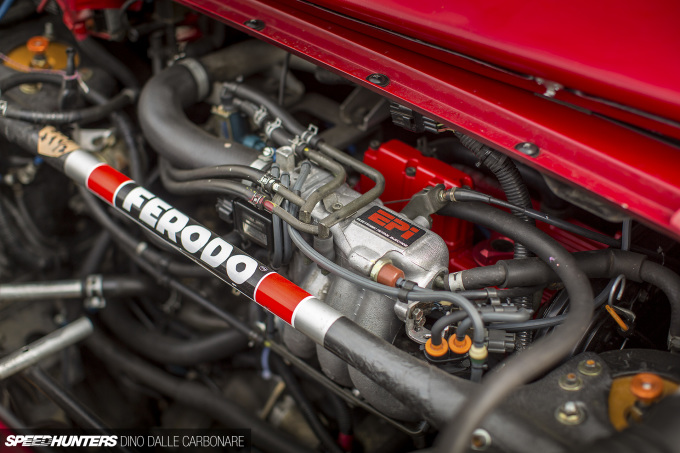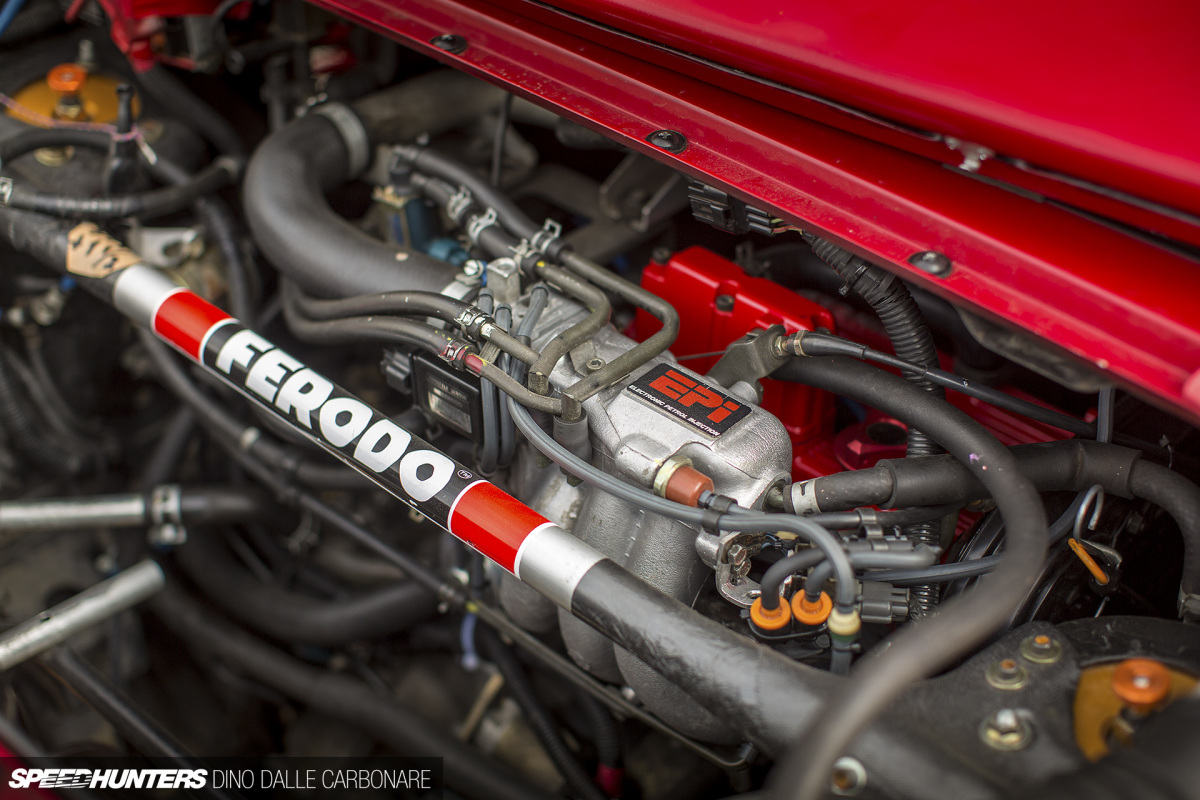 The tiny Suzuki F6A 3-cylinder wasn't the last word in '90s Japanese power given that it only developed the maximum allowed output of 64PS, but you can rest assured that every owner out there has fiddled around with their car's ECU or turbo to boost that to well over 100 horses.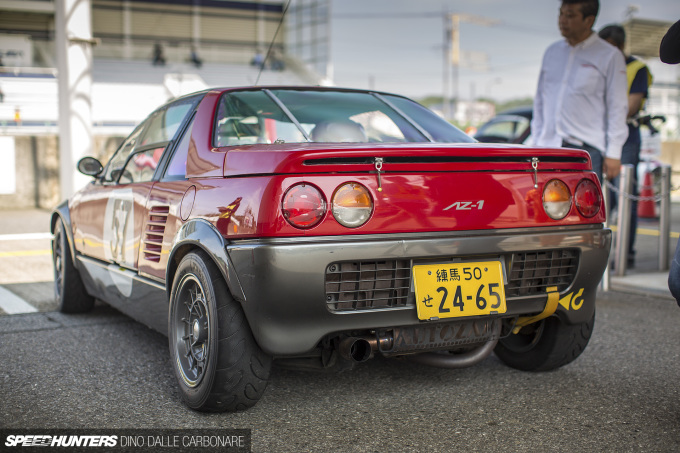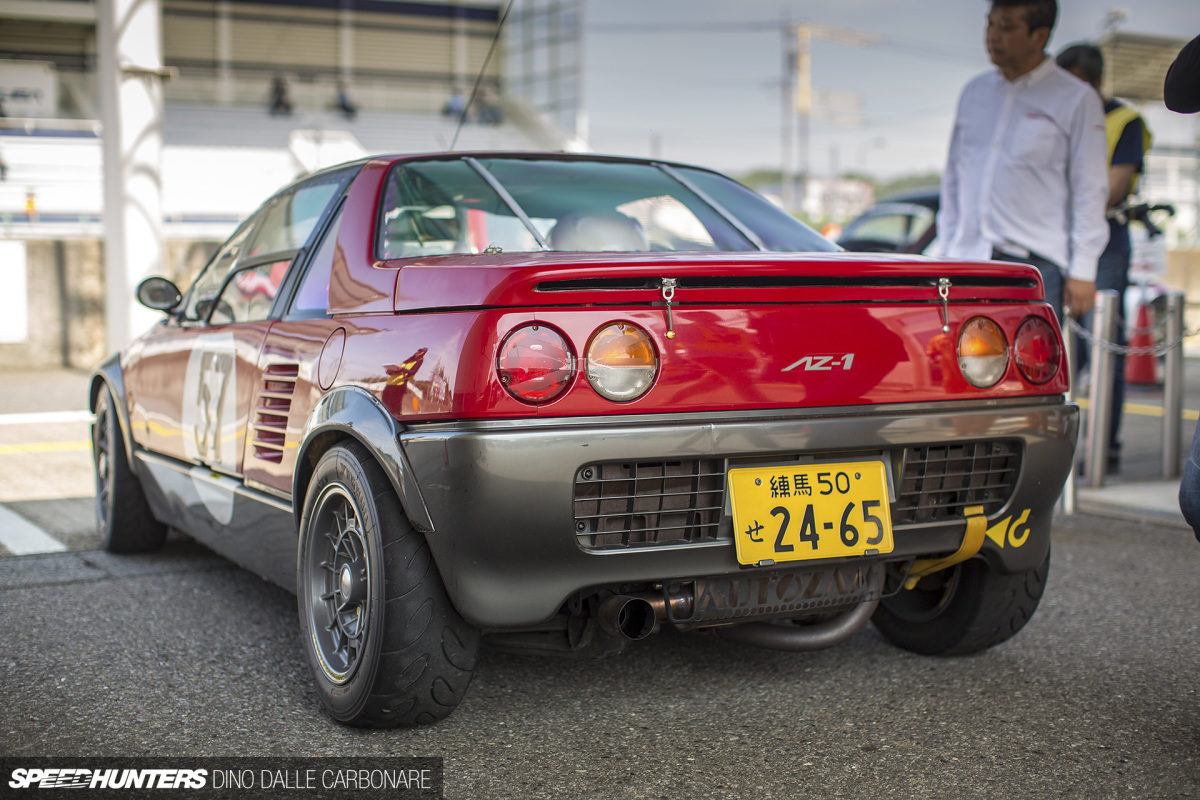 And yet again I'm left teary-eyed reminiscing over those very special years in Japanese car production when manufacturers weren't afraid to tap into their engineers' knowhow and passion to conceive something unique and exciting.
Oh, and if you're wondering, no, I don't know how fast the owner was lapping Tsukuba in. But it's beside the point of this car anyway, as I'm sure he was having just as much fun as Nakai-san was in Rotana!
Dino Dalle Carbonare
Instagram: speedhunters_dino
dino@speedhunters.com