It's always so hard to pick a favorite from a vast and quality-filled show like Wekfest Japan was this year, so I won't even attempt to. What I have been doing over the last week, however, is spotlighting some of the most memorable machines, cars that you know will stick in your mind long after the show has past.
This Honda S2000 from the Raw Heart crew, built out of Exceed in Osaka is definitely one of those.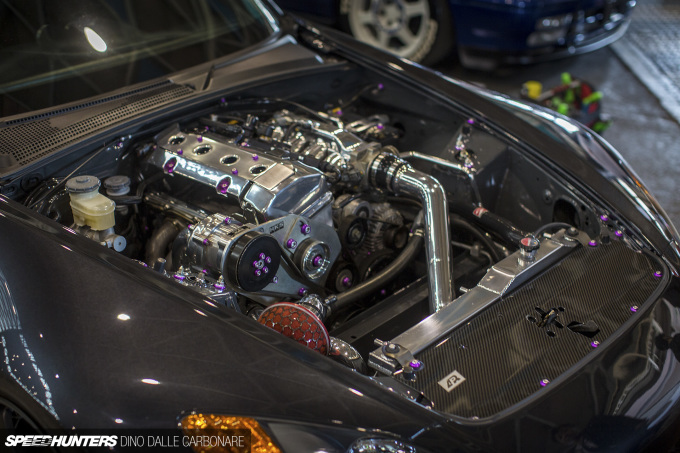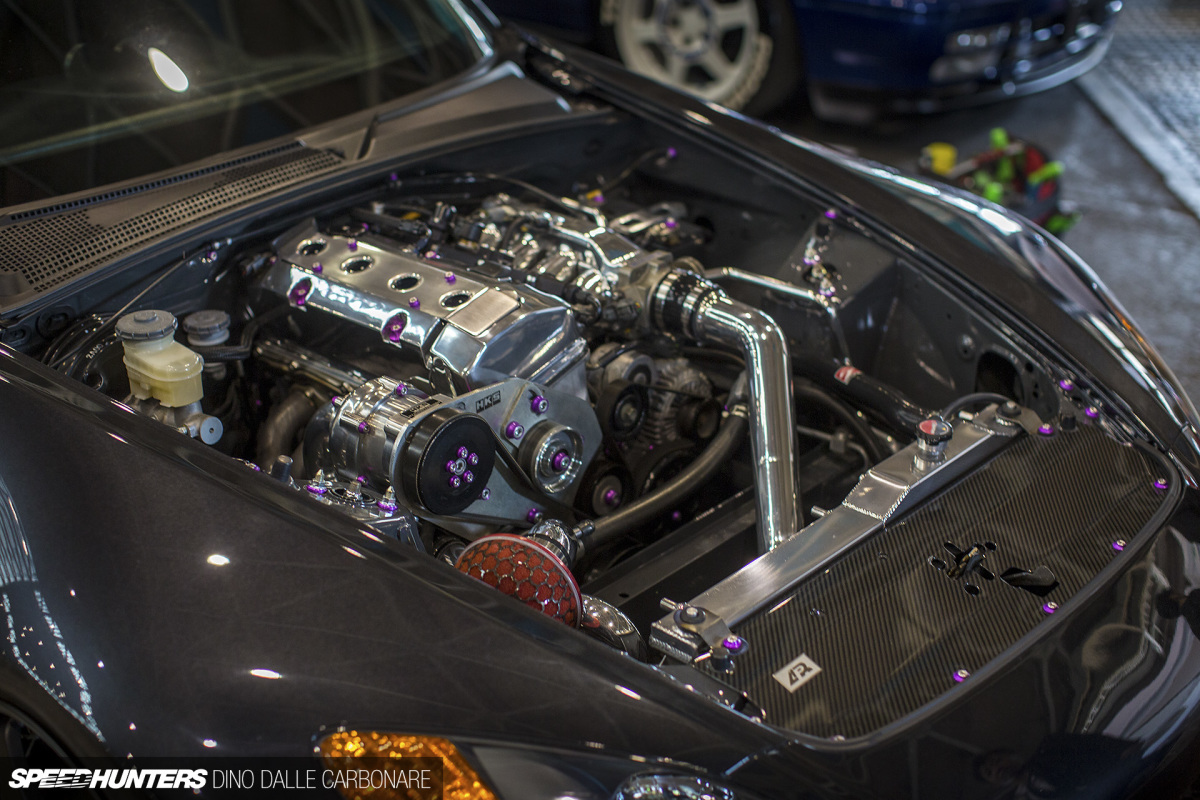 Call it the perfect balance between performance and style, and form and function. It's something we should all strive for when building a car, going that extra mile to make sure that the bits and pieces, the upgrades and go-faster goodies are all selected, fitted and finished in a complementary way.
In this particular build, the S2000's high-revving engine has been fitted with an HKS GT Supercharger, which is usually good for about 330hp with 6.5psi boost pressure in Pro kit form.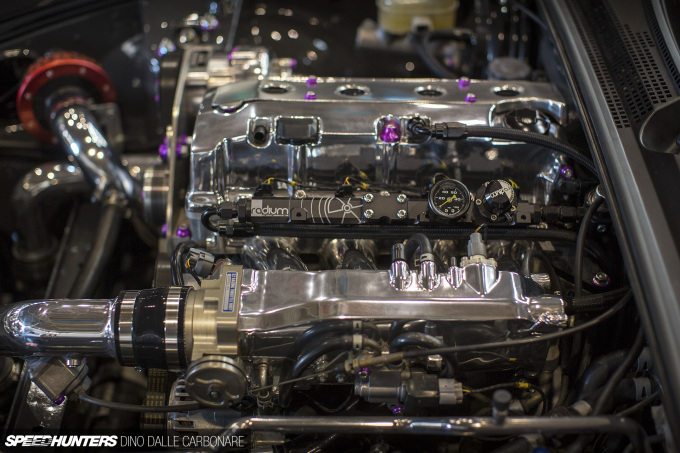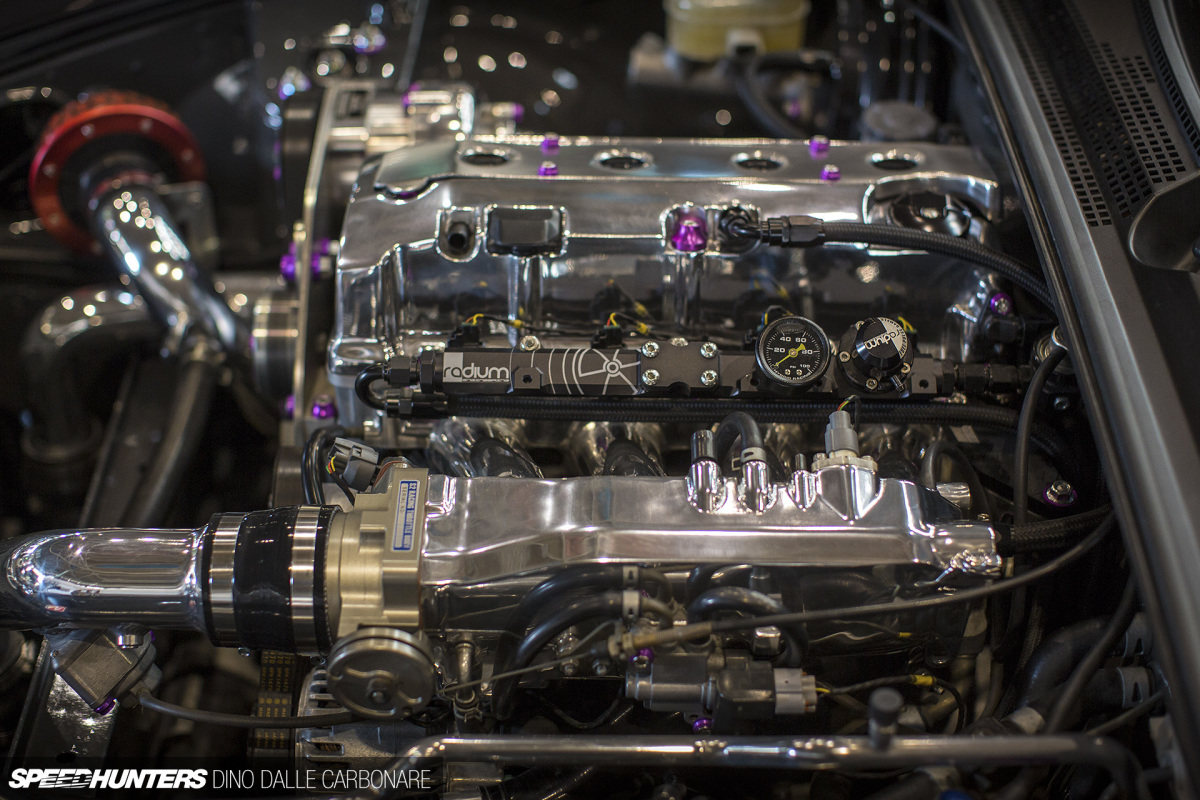 However, there were telltale signs that some serious attention has been given to the fuelling thanks to a Radium fuel rail equipped with a Radium fuel pulse damper and a pressure gauge, all feeding larger capacity injectors. So with a good tune, more horsepower may have well been extracted from this setup.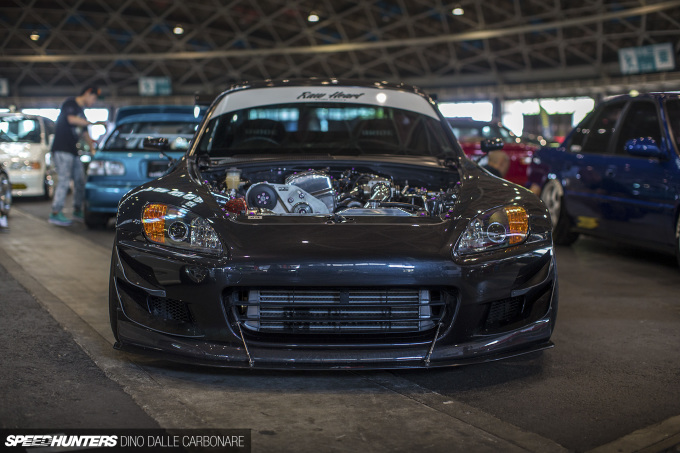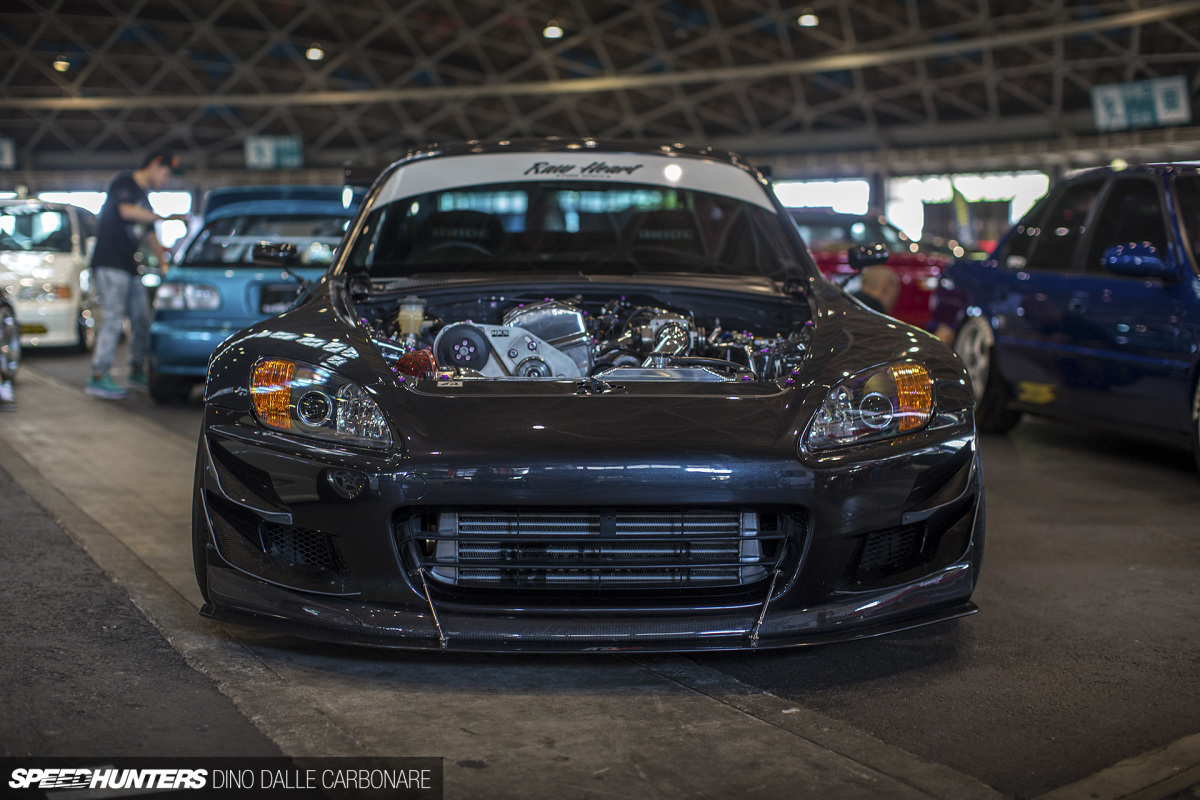 A lot of time has been spent polishing up every single aluminum component in the engine bay, and color-matching with black parts and anodized purple bolts and spacers. All that effort really made a difference to the car's overall presentation.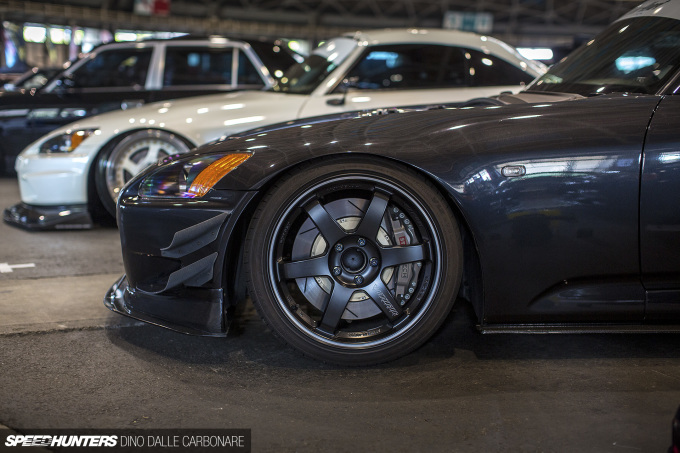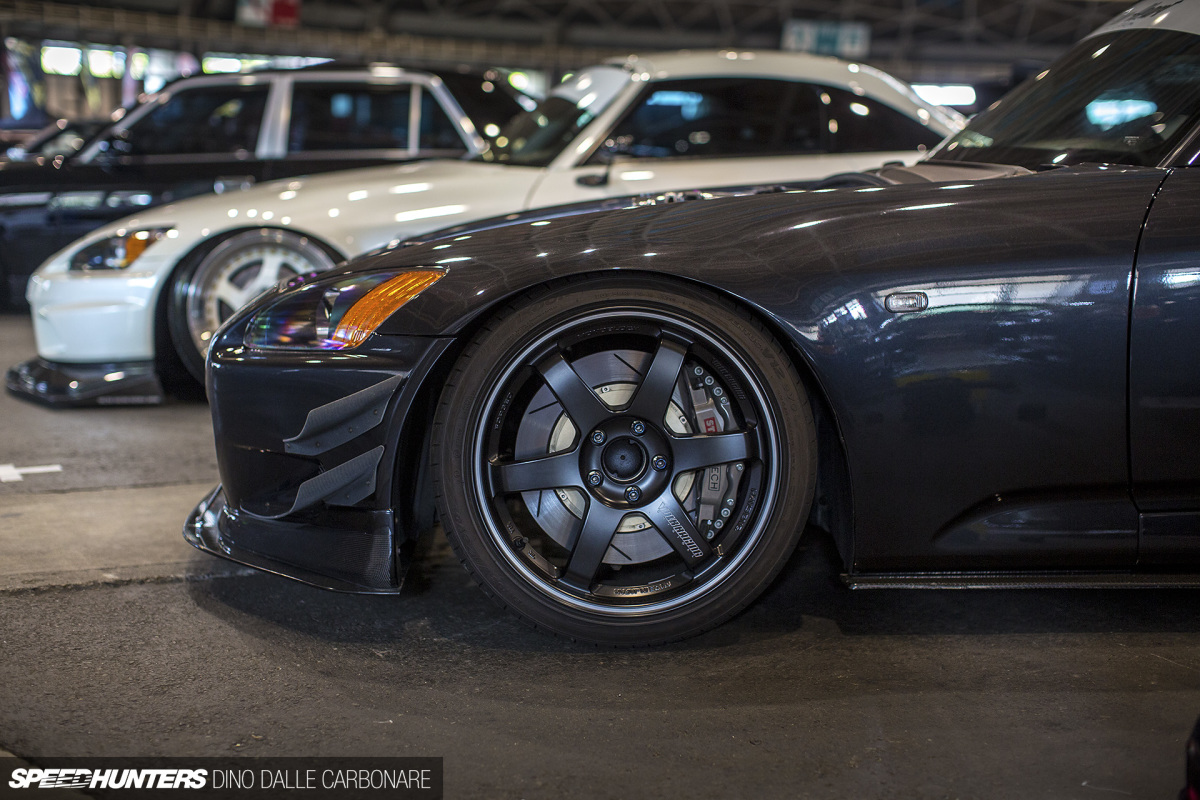 Being a stance-oriented sort of event, unsurprisingly enough the car sat pretty low on its RAYS Volk Racing TE37s. But not so low that it would jeopardize the handling in any way, shape or form, especially in Japan where the roads tend to have a far better surface quality than other countries.
While adding a potential 100hp over stock sounds all well and good, it was nice to see that the brakes hadn't been forgotten either. I'm sure this thing would never run out of stopping power with those massive 6-pot StopTech calipers up front.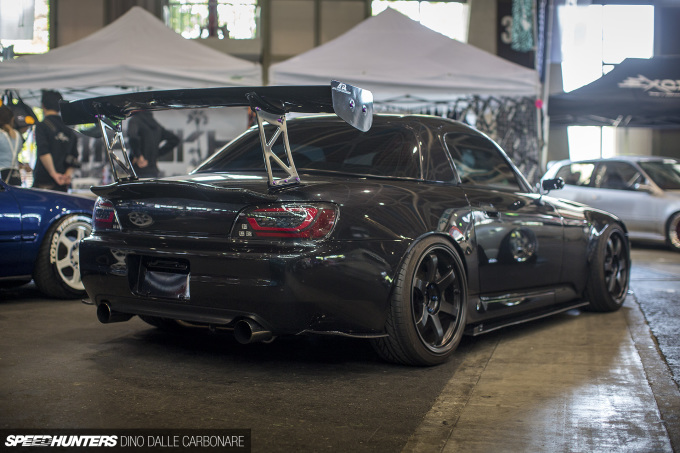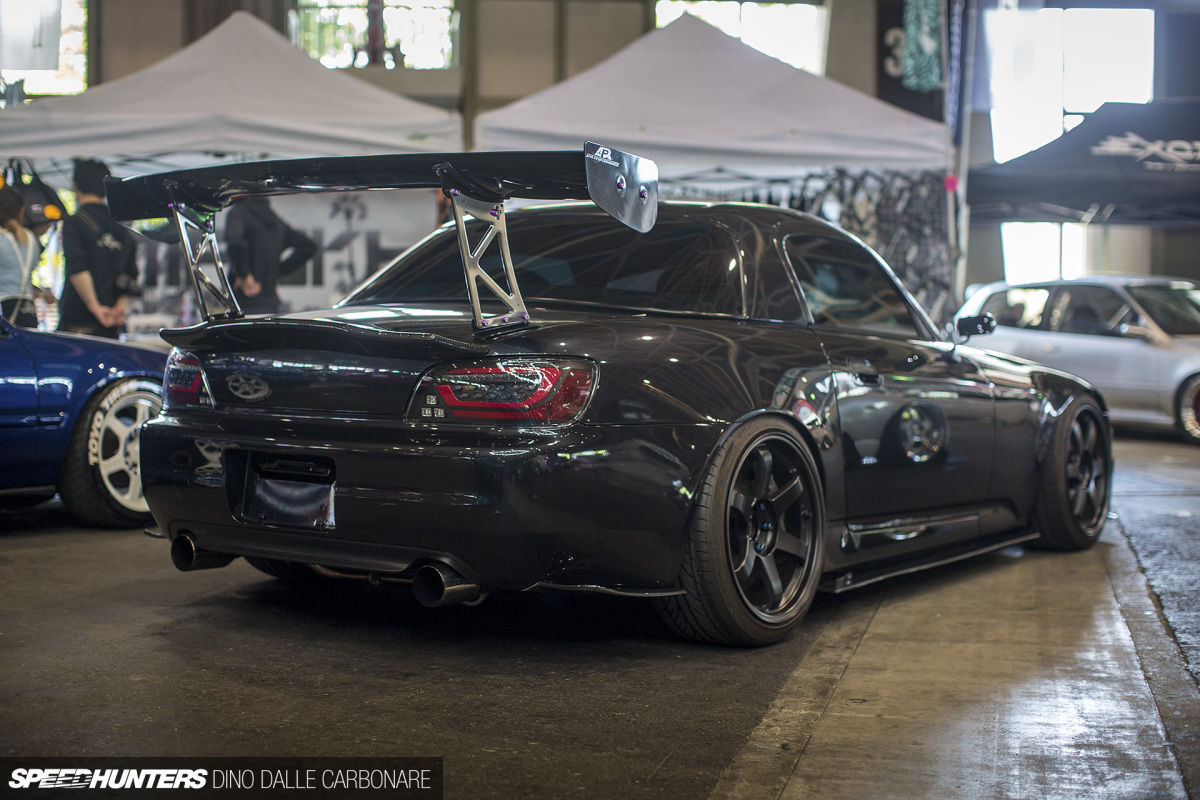 No doubt the APR carbon fiber GT wing will be generating a decent amount of downforce sitting so high on its polished stays.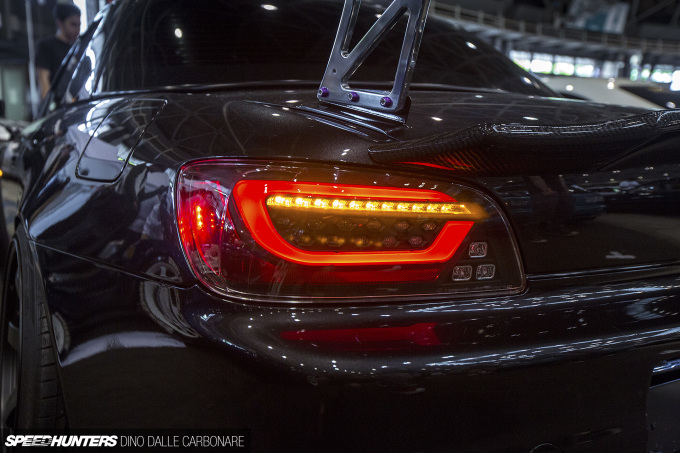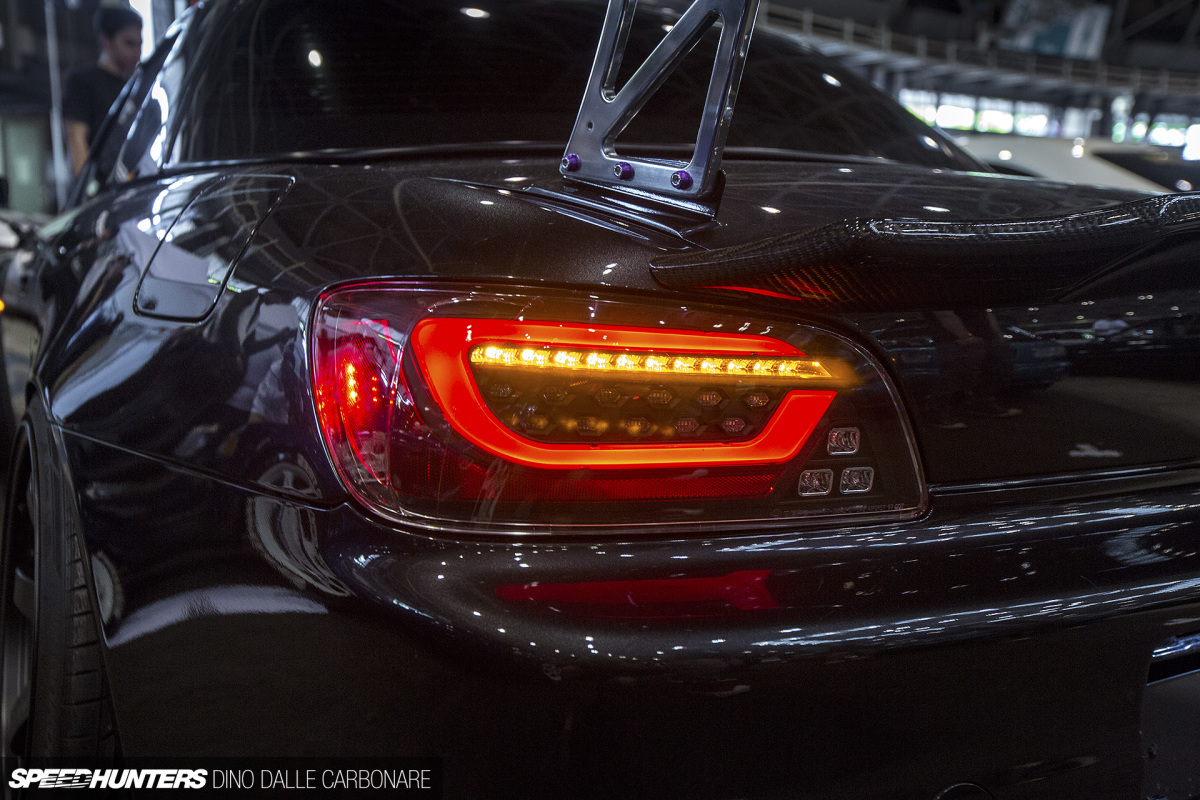 I thought these aftermarket Depo taillights did more for the rear end of the car than any over-the-top body kit could ever do; they add a modern touch while being very functional at the same time.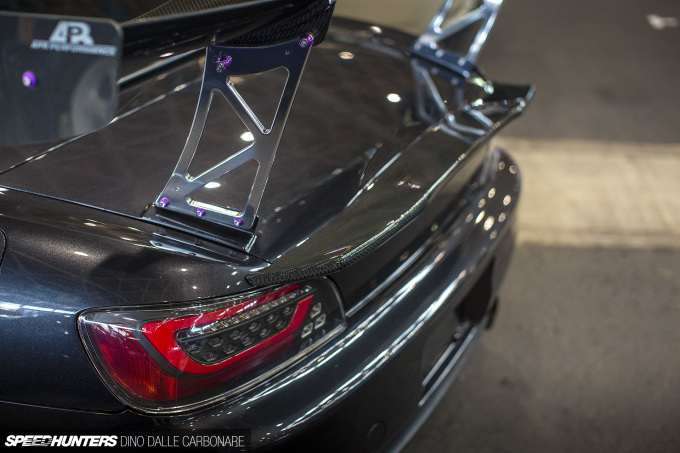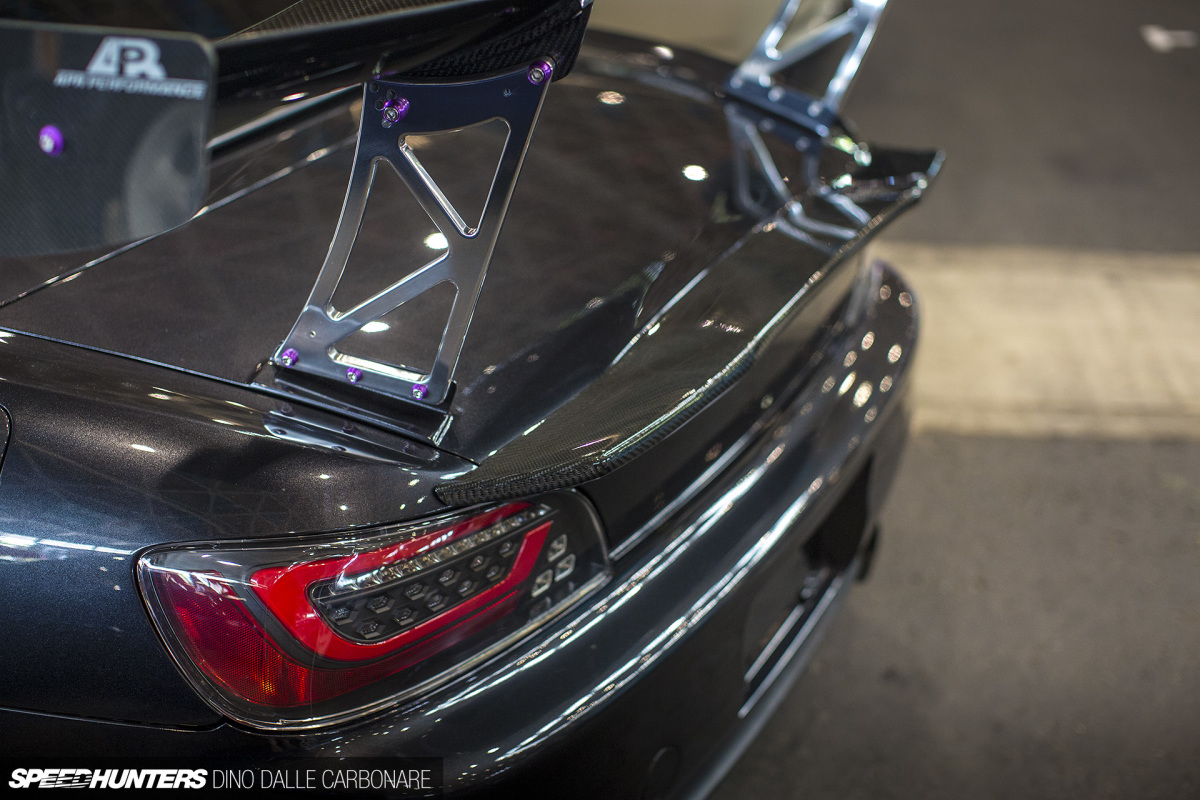 The carbon fiber lip spoiler was a great touch too, and it ties the rest of the simple aero together rather well.
I couldn't help but wonder what a brutally capable car this must be on a twisty mountain road.
Dino Dalle Carbonare
Instagram: speedhunters_dino
dino@speedhunters.com