A Beautiful Day For Racing
Forgive me for feeling a little nostalgic about this event coverage, but last year's Rev Speed Hyper Meeting at Tsukuba Circuit was the first thing I ever covered for Speedhunters. It's amazing how time flies, because that just seems like last weekend!
I kind of knew what to expect from this event as it always follows the same basic format with track sessions, paddock displays and vendor booths, but as always there was bound to be some new stuff for me to uncover.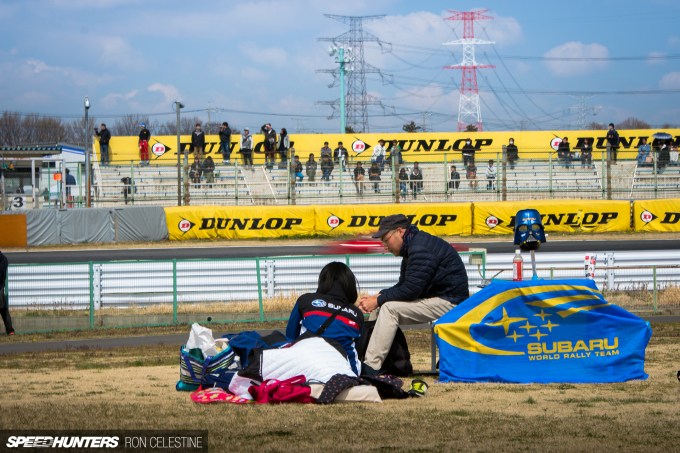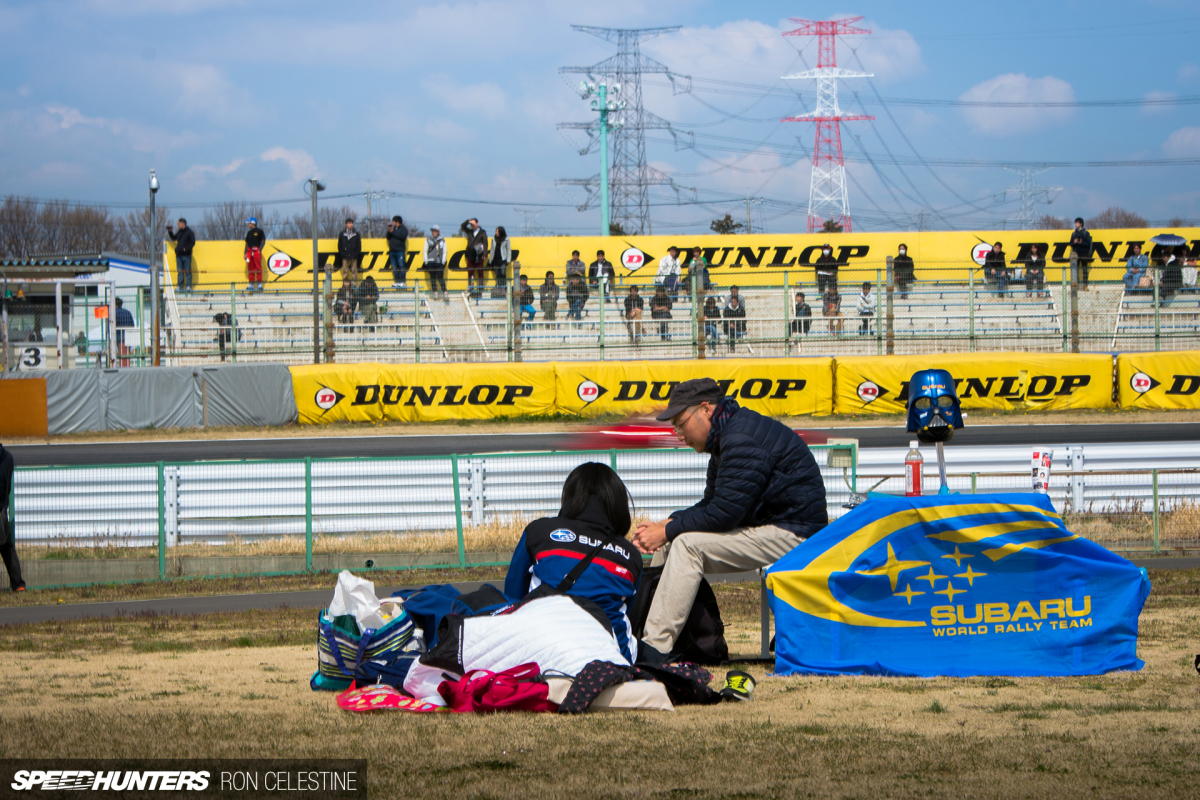 Unlike the 2016 Hyper Meeting which had torrential downpours to contend with, it was a beautiful spring Sunday in Tsubuka, which meant that plenty of enthusiasts and families were out and about enjoying the festivities trackside.
Rev Speed magazine's event is well known for celebrating the all-wheel drive, turbocharged performance machines that have become icons of Japanese car culture, so I wasn't surprised to find the paddock and parking lots full to the brim with Subaru Impreza STIs and Mitsubishi Lancer Evolutions of various age and spec.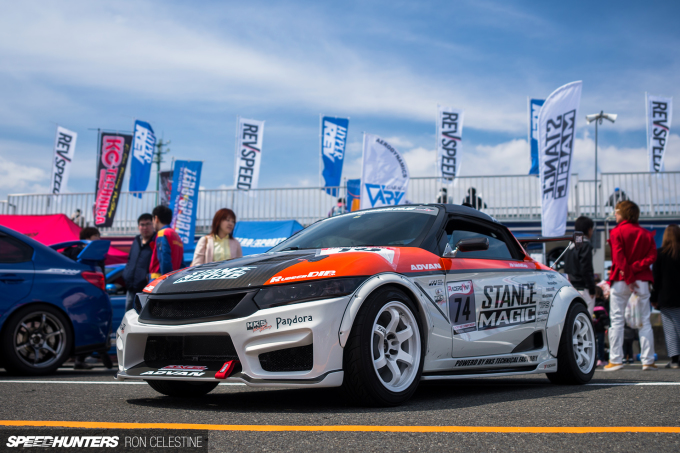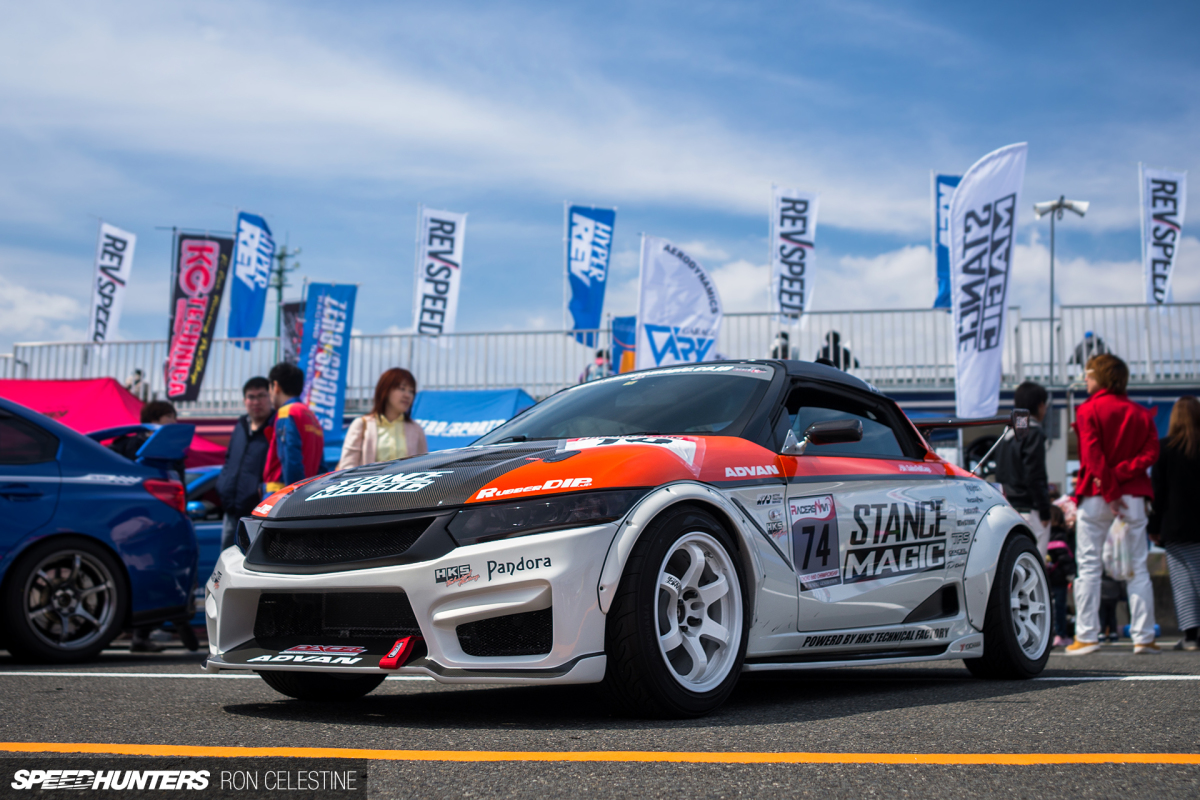 However, those cars weren't attracting the most interest, that was something reserved for the recently released JW5 Honda S660 and the hugely popular ND5RC Mazda Roadster.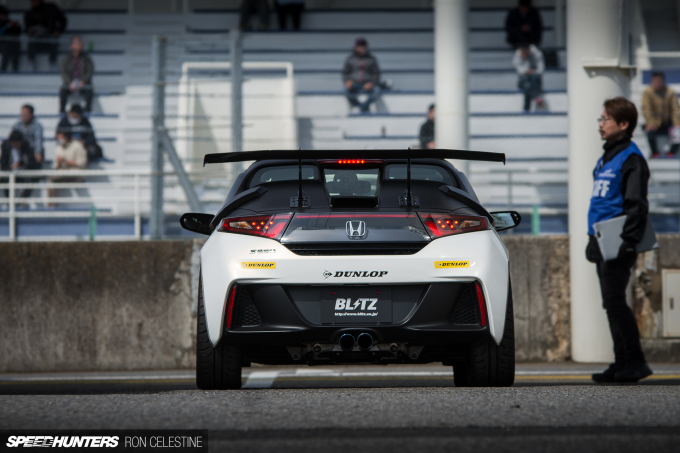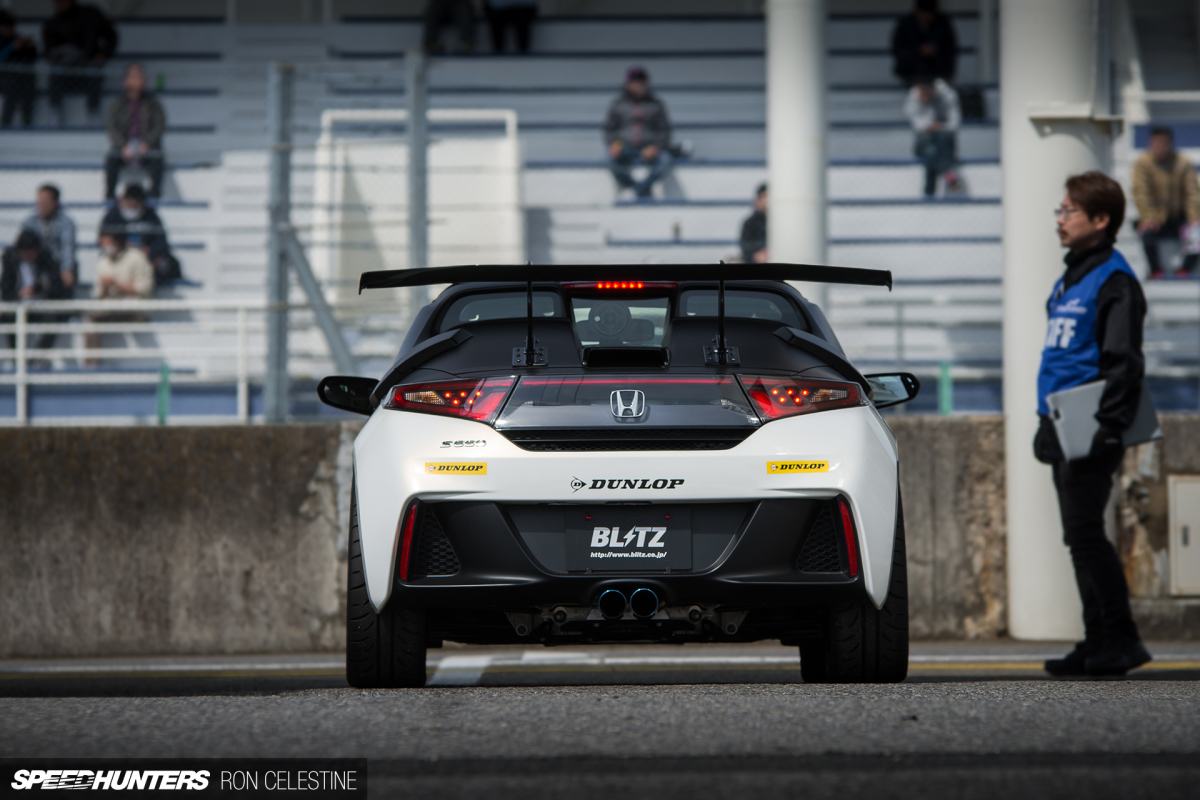 I absolutely adore Honda's tiny 2-seater sports car, and love the fact that aftermarket support for the model continues to grow as Japan's tuning houses try to squeeze out every ounce of potential from its turbocharged 660cc engine.
Chasing Perfection
One of the first races of the day was a five-Lap Kei car battle. With Kei cars being one of the cheapest and easiest ways for enthusiasts to get into racing in Japan, this event normally generates a lot of interest among the crowds.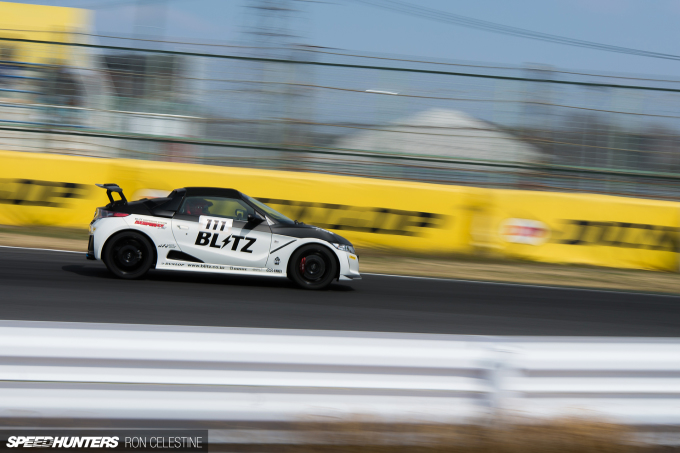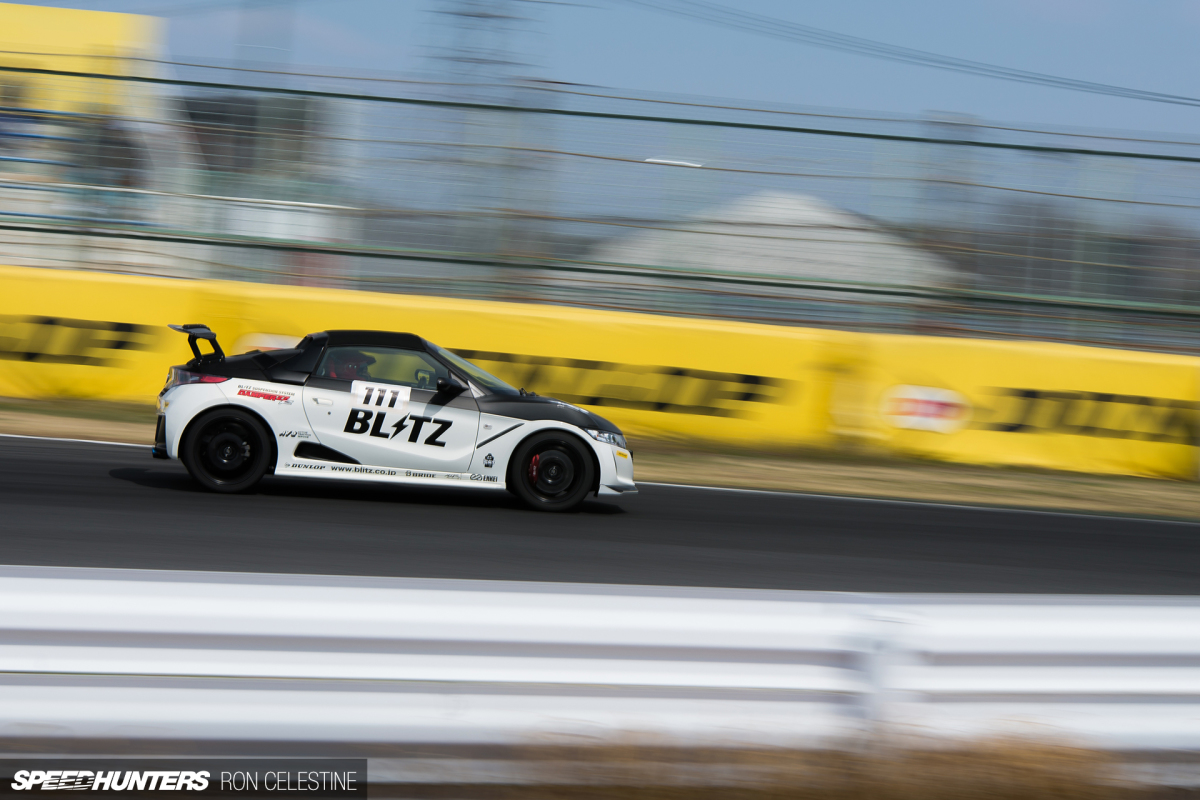 With the S660 thrown into the mix, things have become even more interesting. Blitz was able to get its JW5 around Tsukuba in 1:11.736, just falling shy of Pandora's S660 and KC Technica's Suzuki Alto HA36S which posted a 1:10.960 lap time.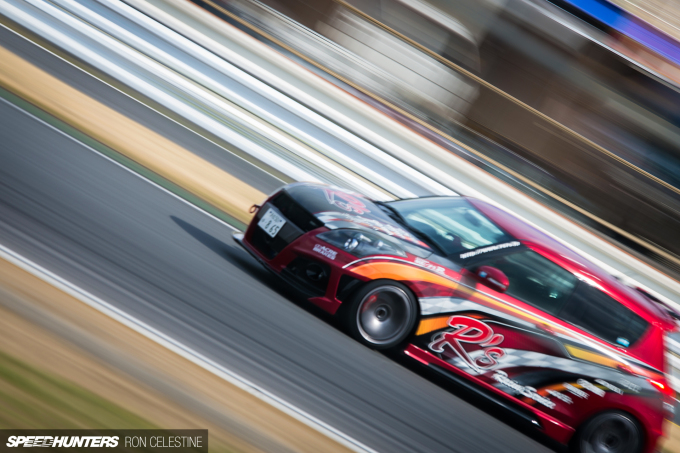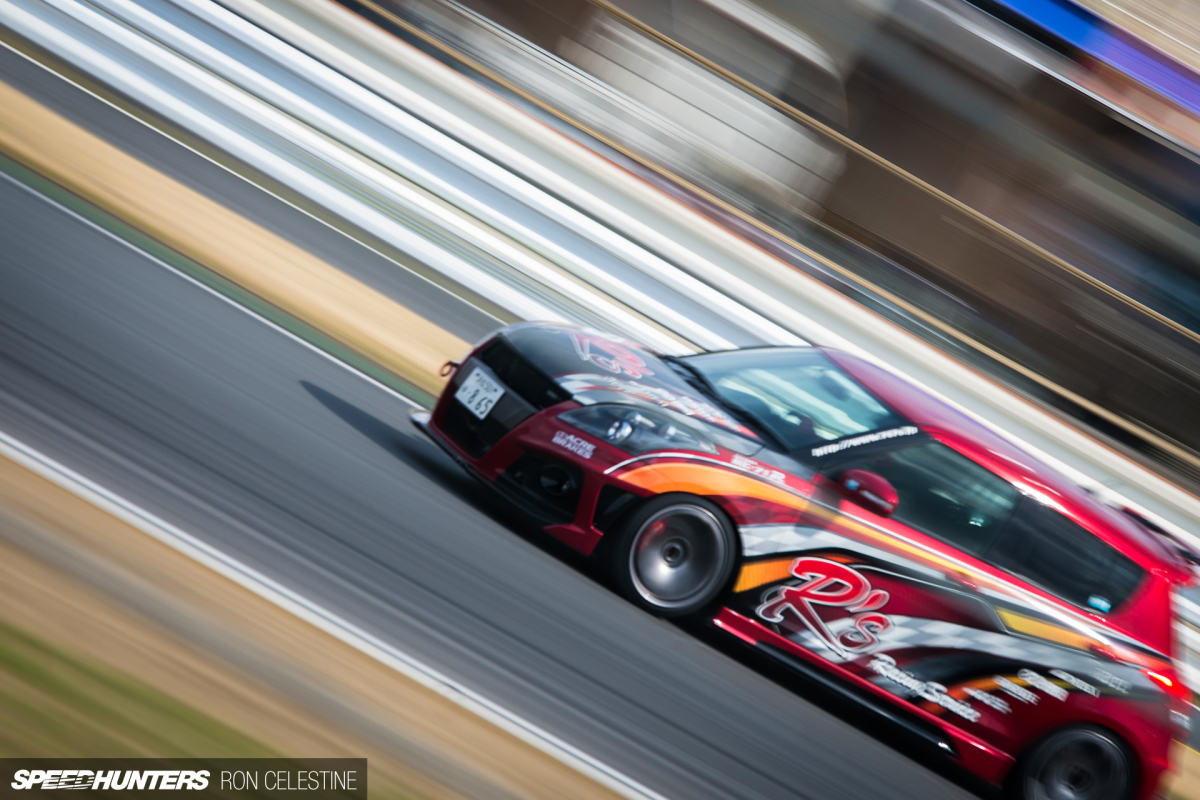 After the Kei car battles were over, it was time for the Sports Light class to take to the stage. This category is dominated by ZC32S Suzuki Swifts, with a few Nismo-spec Note E12s and March K13s to keep them honest.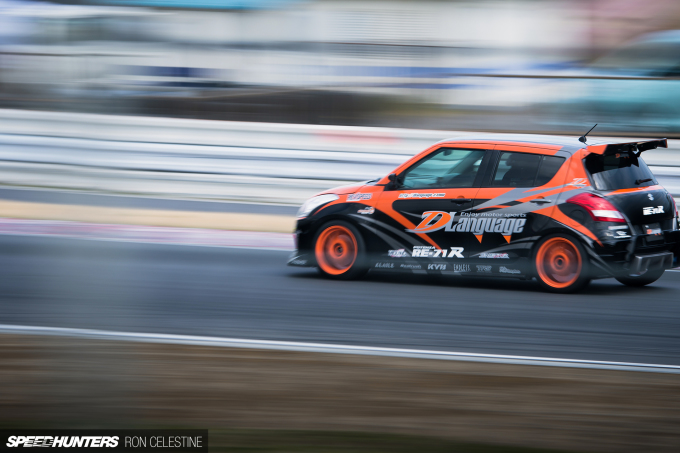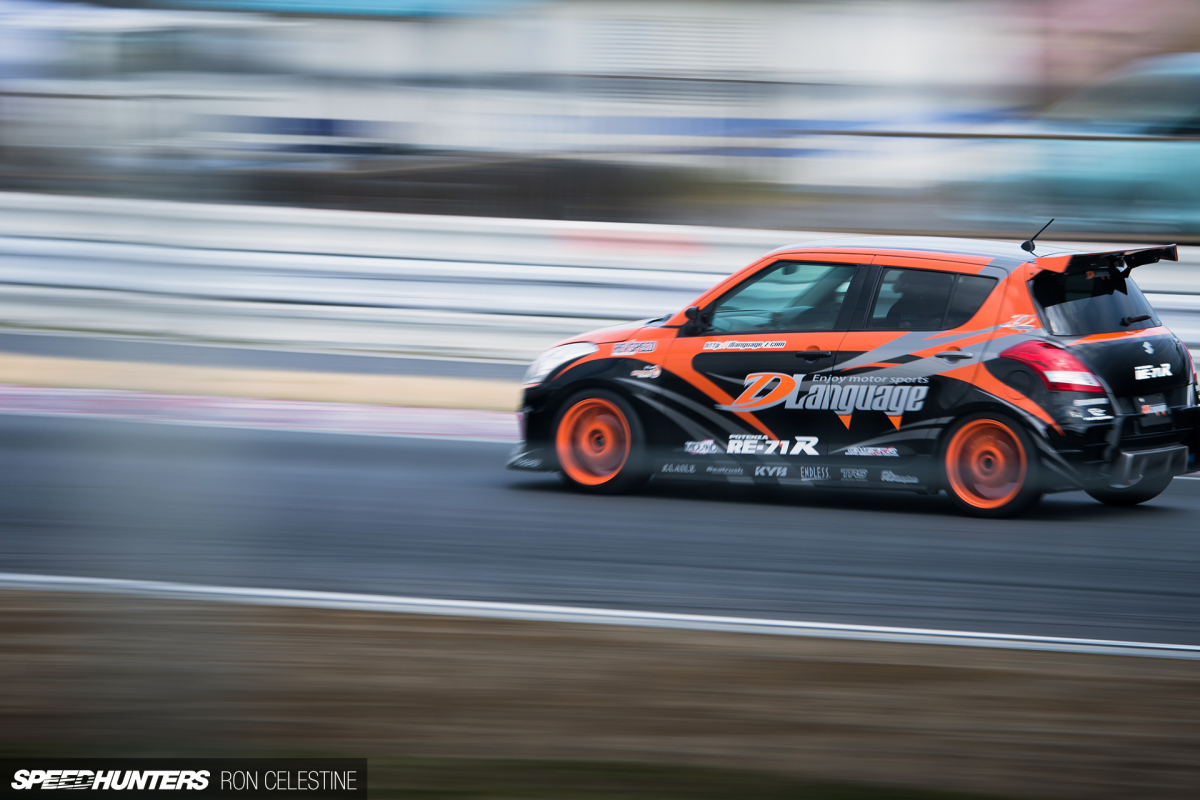 Among the tuners, D Language was able to post a decent time of 1:06.896.
When the new Mazda Roadster released in 2015, it gave enthusiasts in the market for a reasonably priced, compact sports car with a proper manual gearbox another option. But that said, young Japanese enthusiasts are still flocking to the Toyota 86 and Subaru BRZ.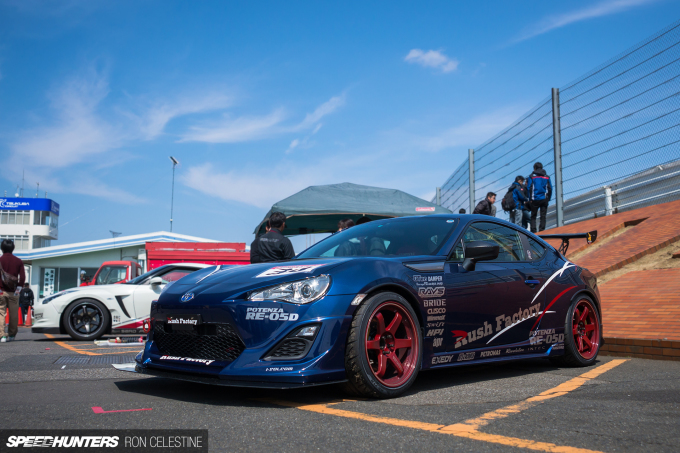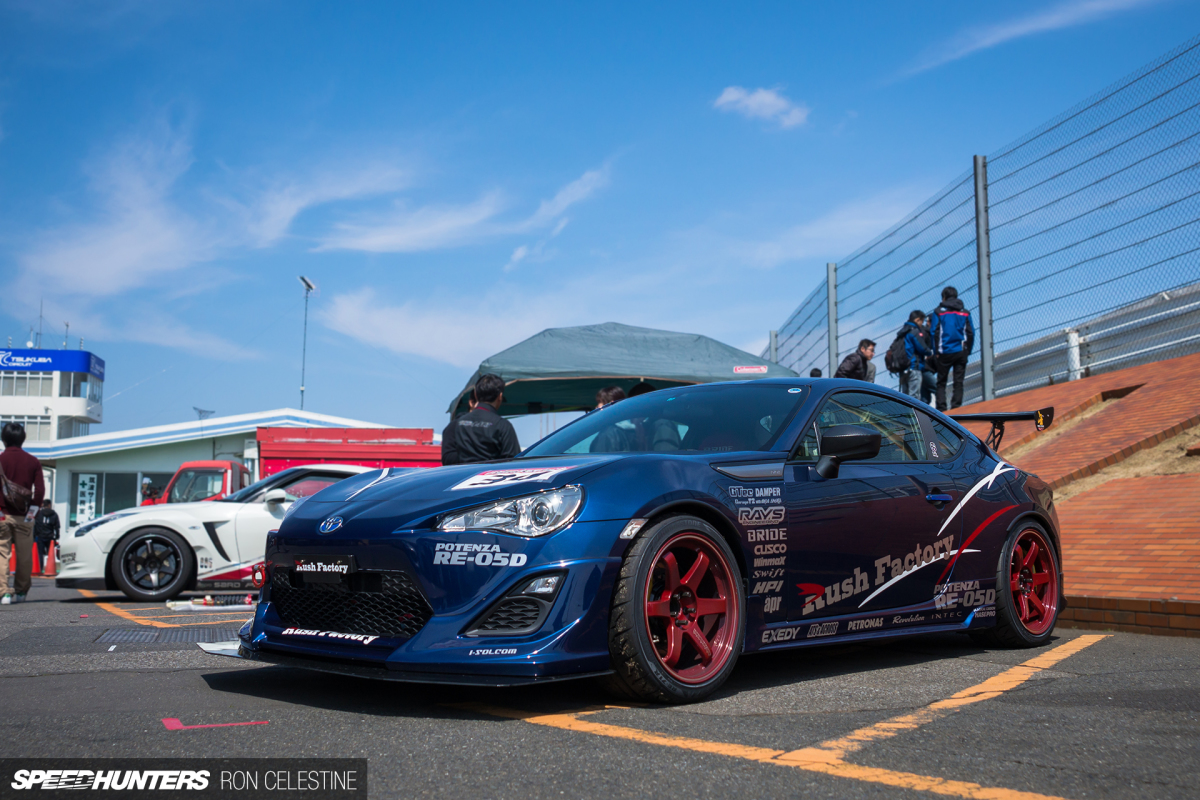 Watching the two different yet similar plaforms battle it out at Tsukuba was going to be very exciting, and I stood by to see which one would perform better.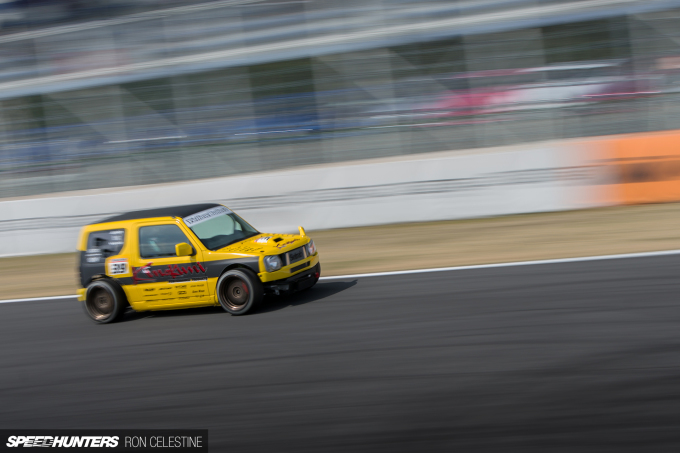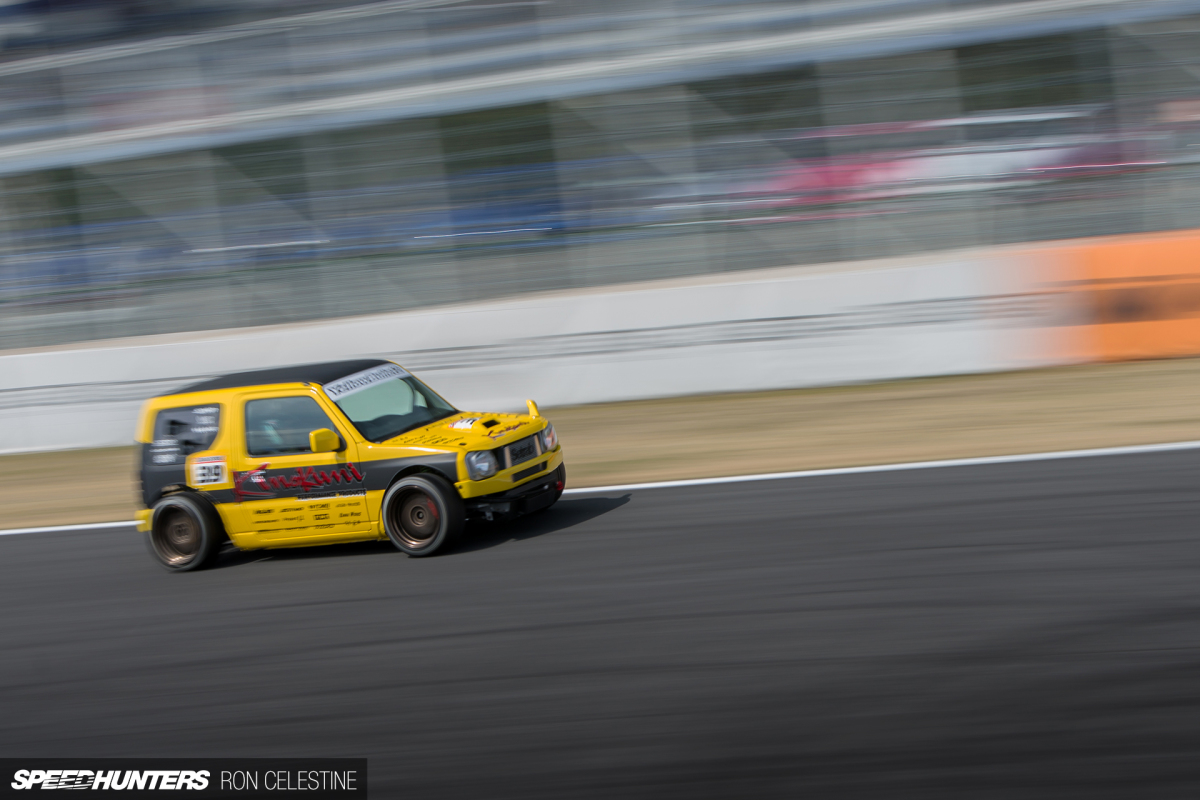 That was until Kinokumi's SR20DET-powered Yellow Bullet 2 took to the track. Then I lost all interest in the 86/BRZ vs Roadster battle and just watched on as the drift-turned-time-attack monster was shaken down around the track. Don't worry, you'll see a spotlight on this very soon!
The next cars to assault Tsukuba's short circuit were those in the aptly named Fast class. As you can probably guess, this group featured some seriously quick machines.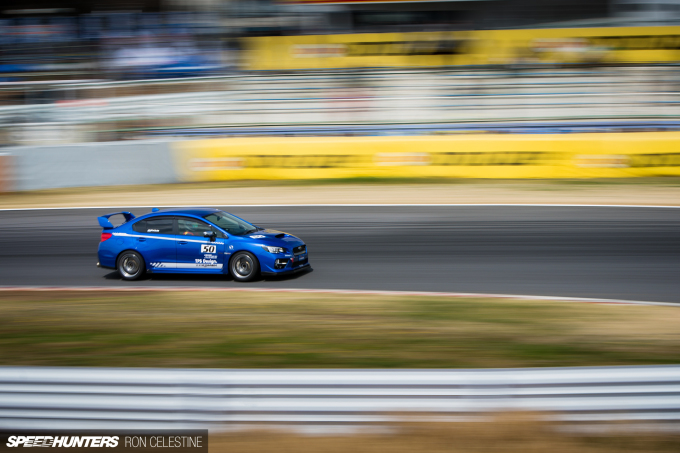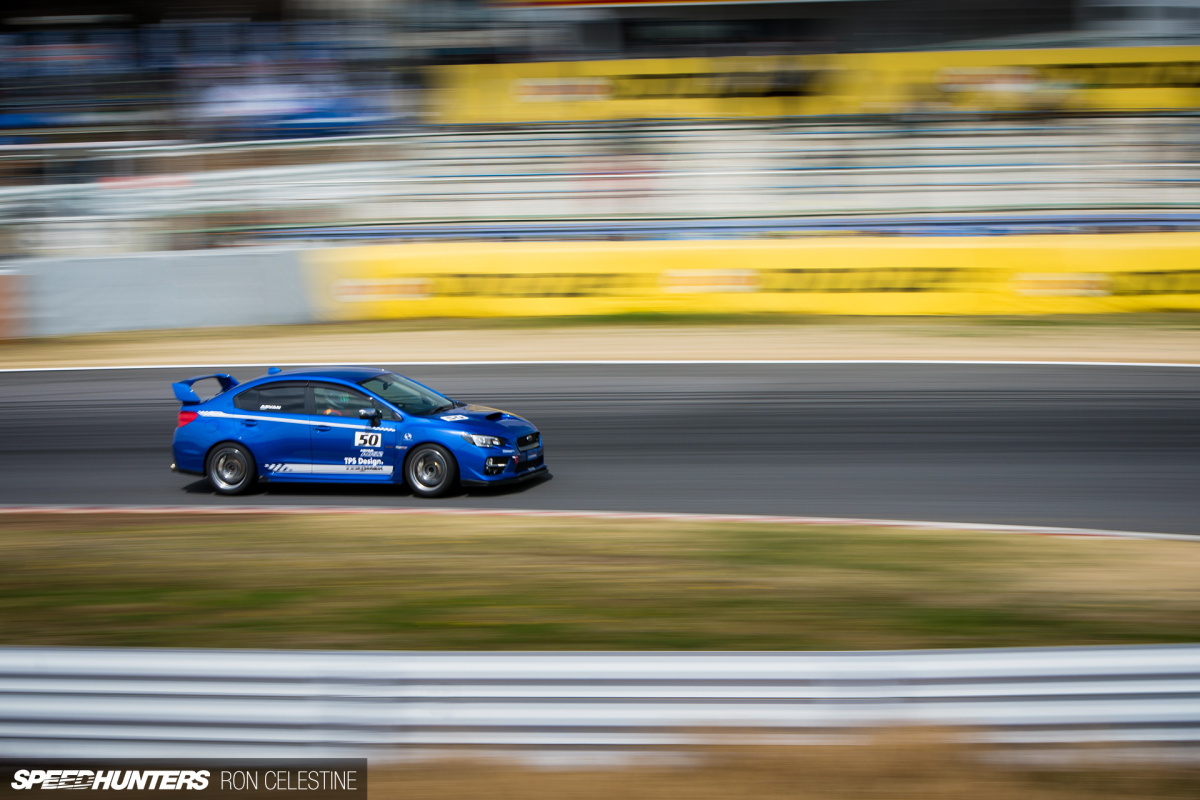 Zeromax gave it all they had with their VAB Subaru Impreza WRX STI, but fell slightly short of the magic 1:00 mark with 1:02.574. That time might not sound so impressive given how Japan's quickest time attack cars are now lapping in the low 50-second zone, but in reality, it's still one hell of a performance for a street car.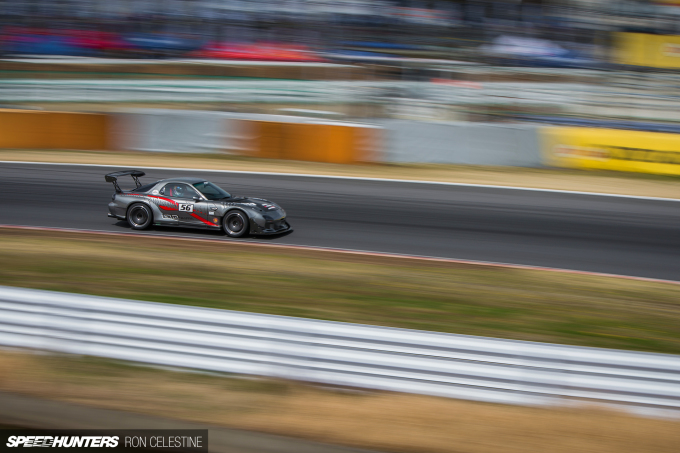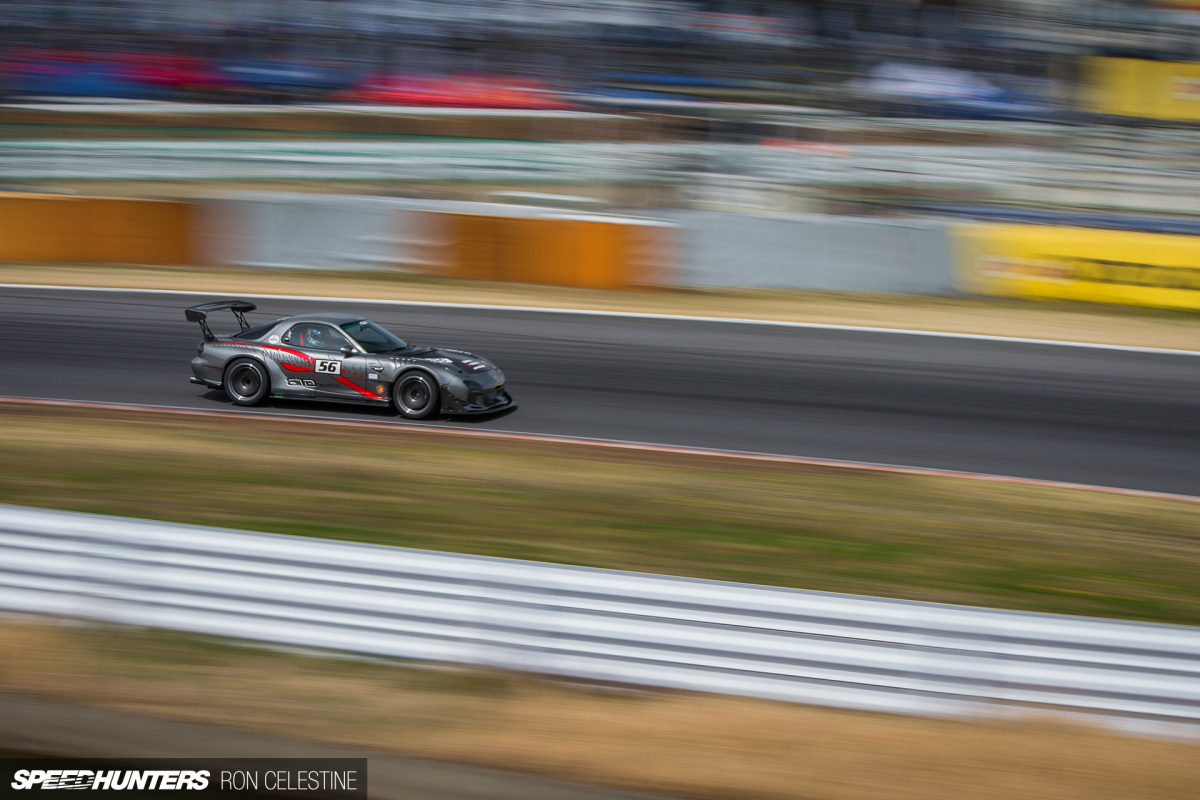 The fastest car in this class wasn't an all-wheel drive machine though, it was the Feed Advan Afflux GT3 FD3S RX-7.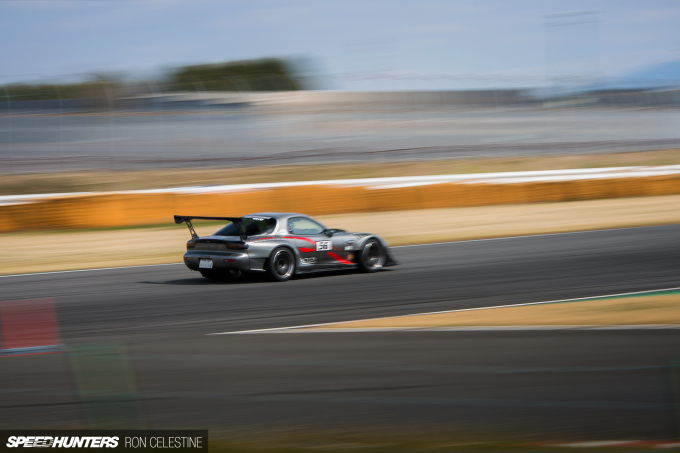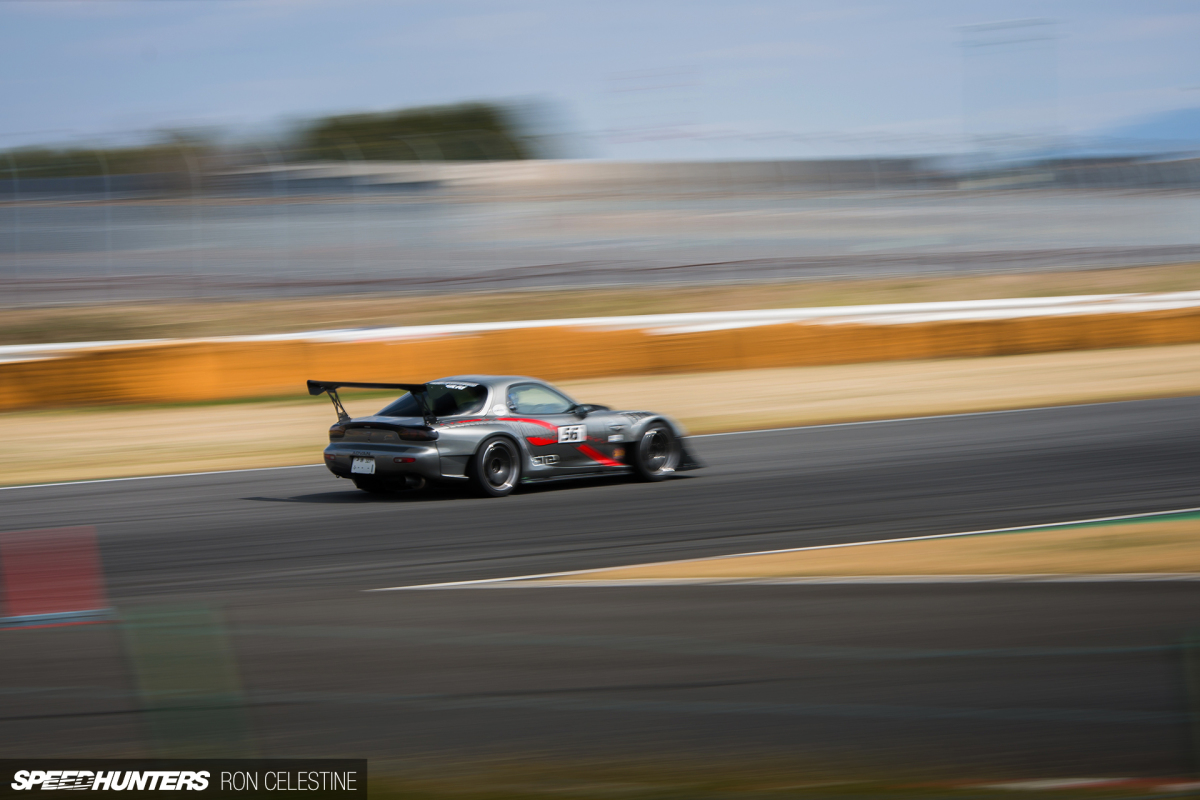 Under the helm of Atsushi Shimetani, the highly tuned street machine ran a remarkably fast time of a 59.204.
For The Fans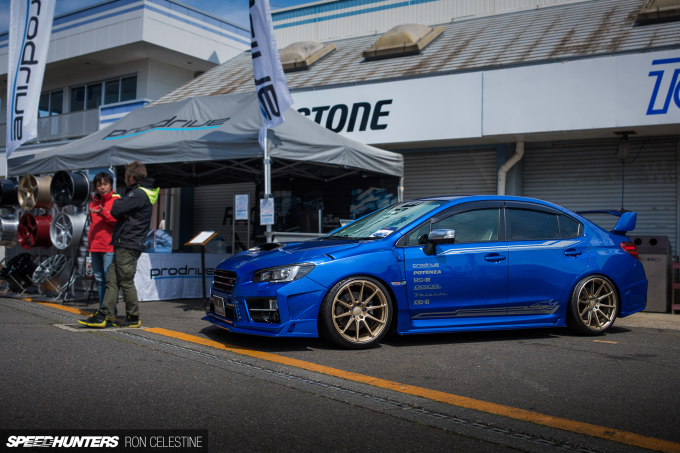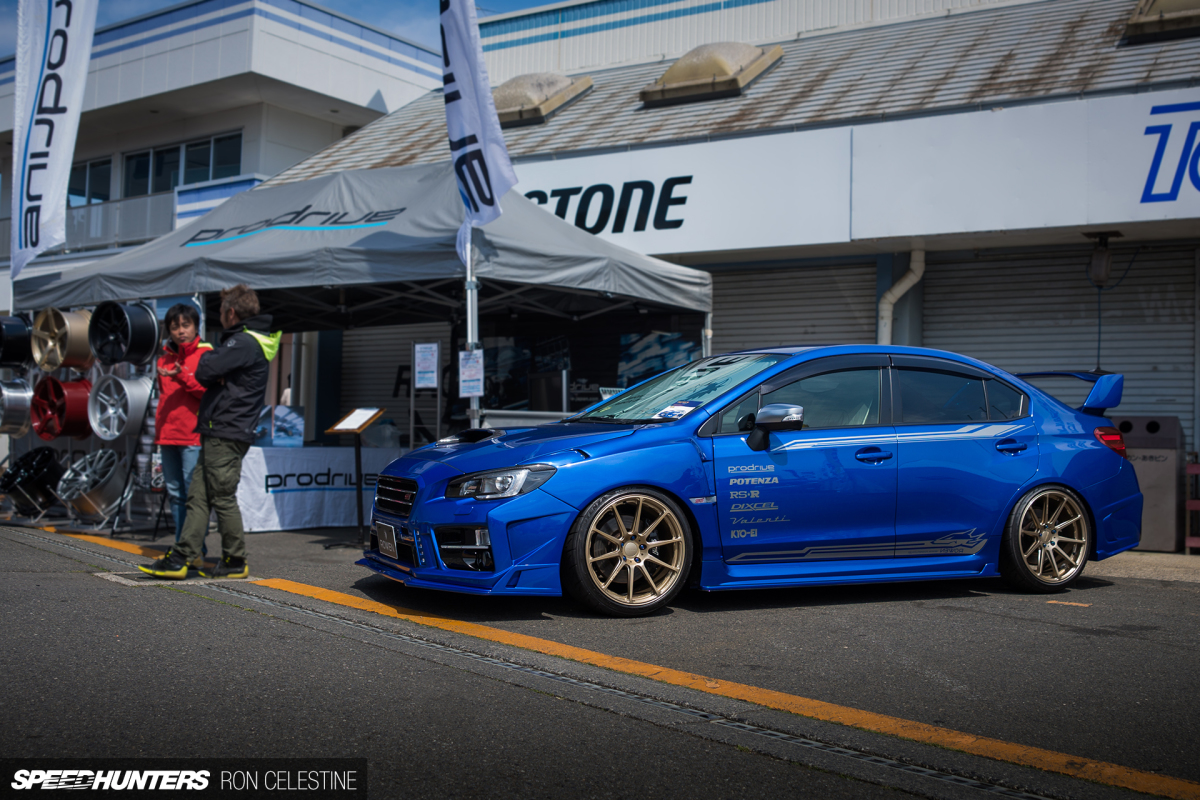 While the event is primarily focused around the track sessions, time is built into the schedule for spectators to explore the paddock, listen to the special guests, and stop by the various vendors to get a closer look at some of their demo cars and buy parts for their very own projects.
Everything from clutches to wheels and gauges to seats were on display.
It isn't a real JDM event unless you have the Jan-Ken-Pon contest for free swag. Based solely on the honor system, the vanquished foes must sit down while the survivors continue to battle it out until there's only one person standing.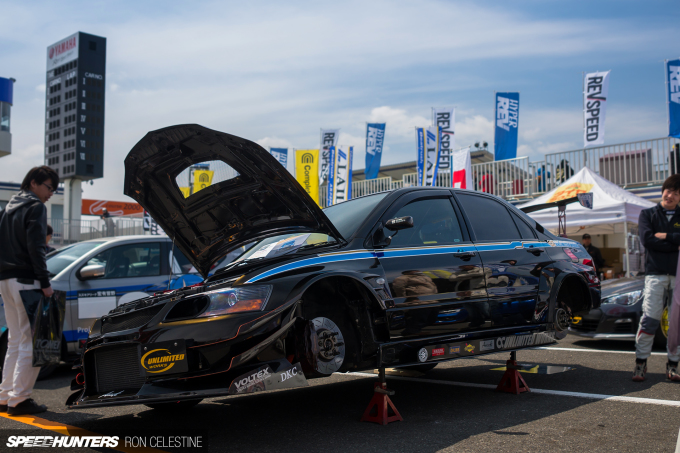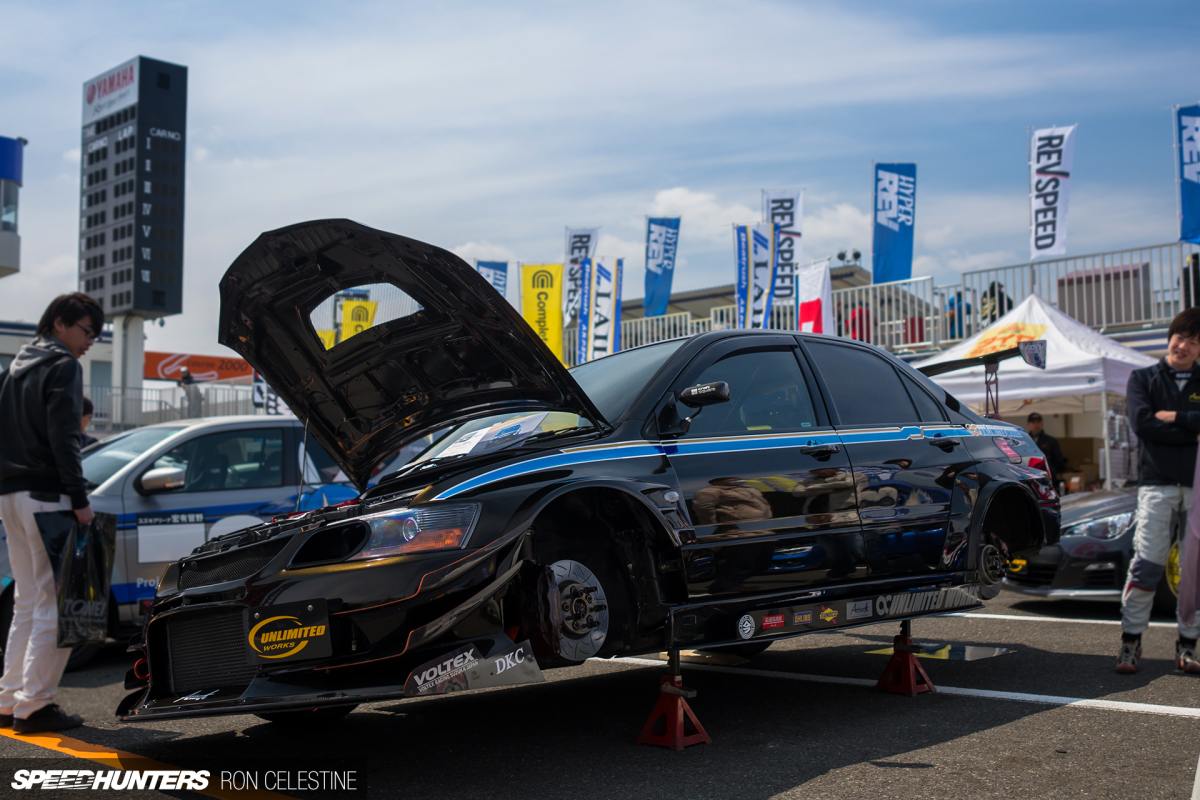 Knocked out straight after the first round, I decided to take a look at some of the tuner entries in the time attack sessions. The Unlimited Works CT9A Mitsubishi Lancer Evo hit the mark running early in the day posting a 1:00.048.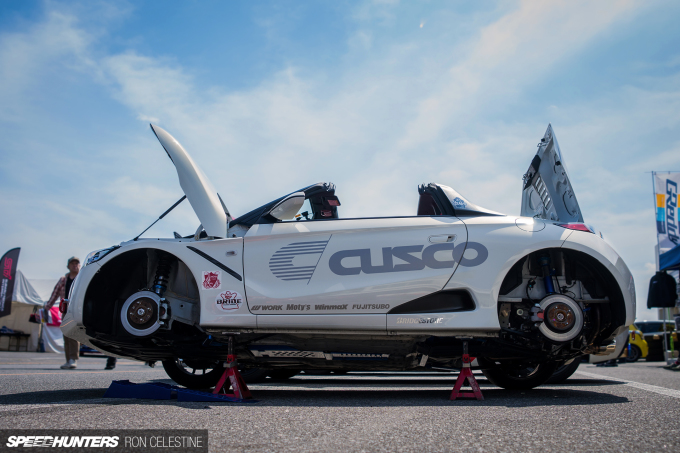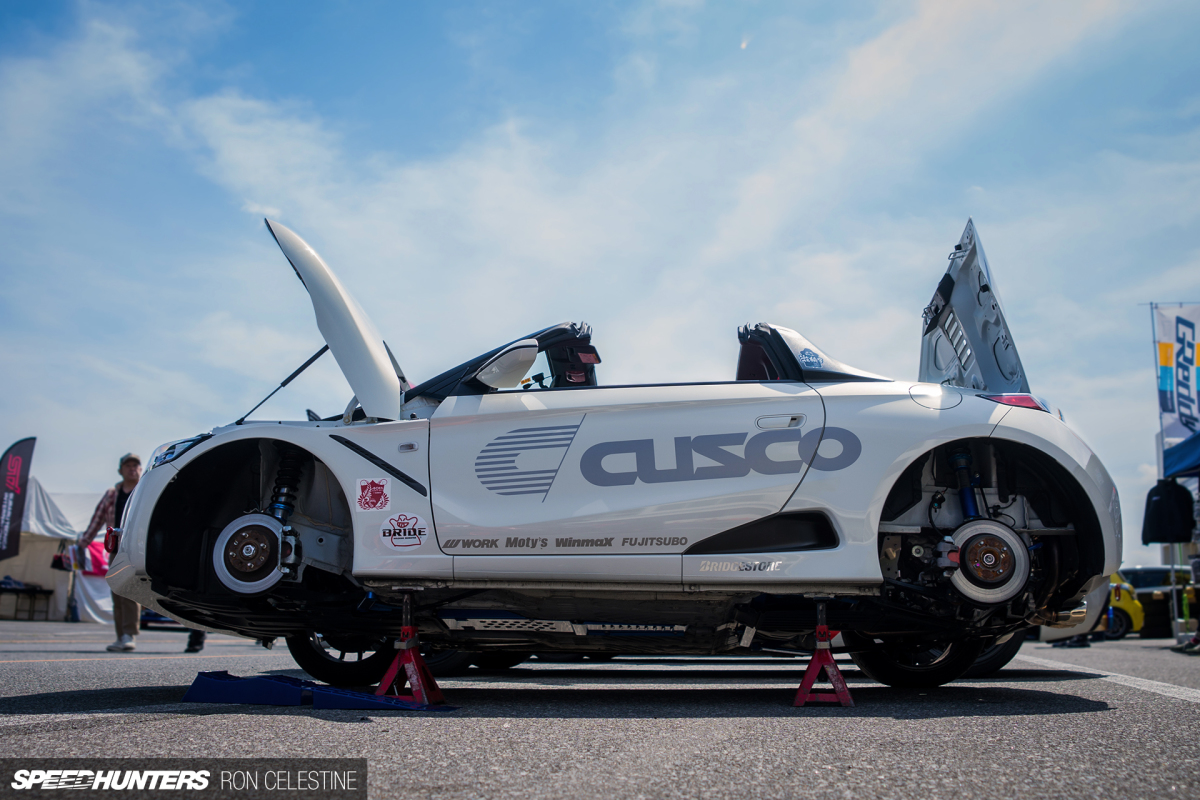 As I had mentioned earlier, aftermarket support for the Honda S660 has been surprisingly high. Cusco brought out its demo car equipped with strut bars, chassis stiffing braces, and adjustable coilovers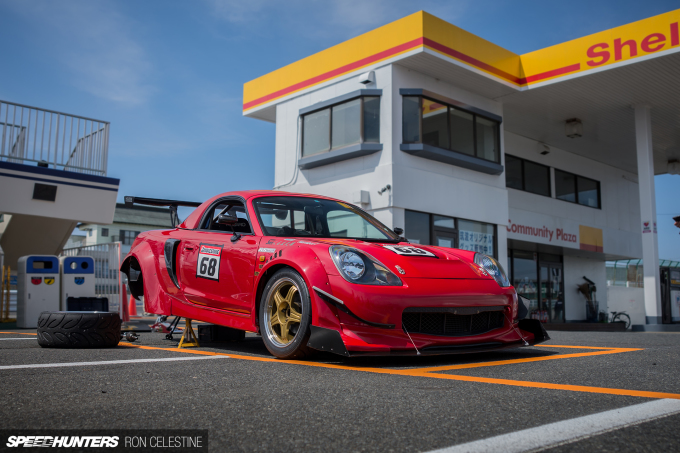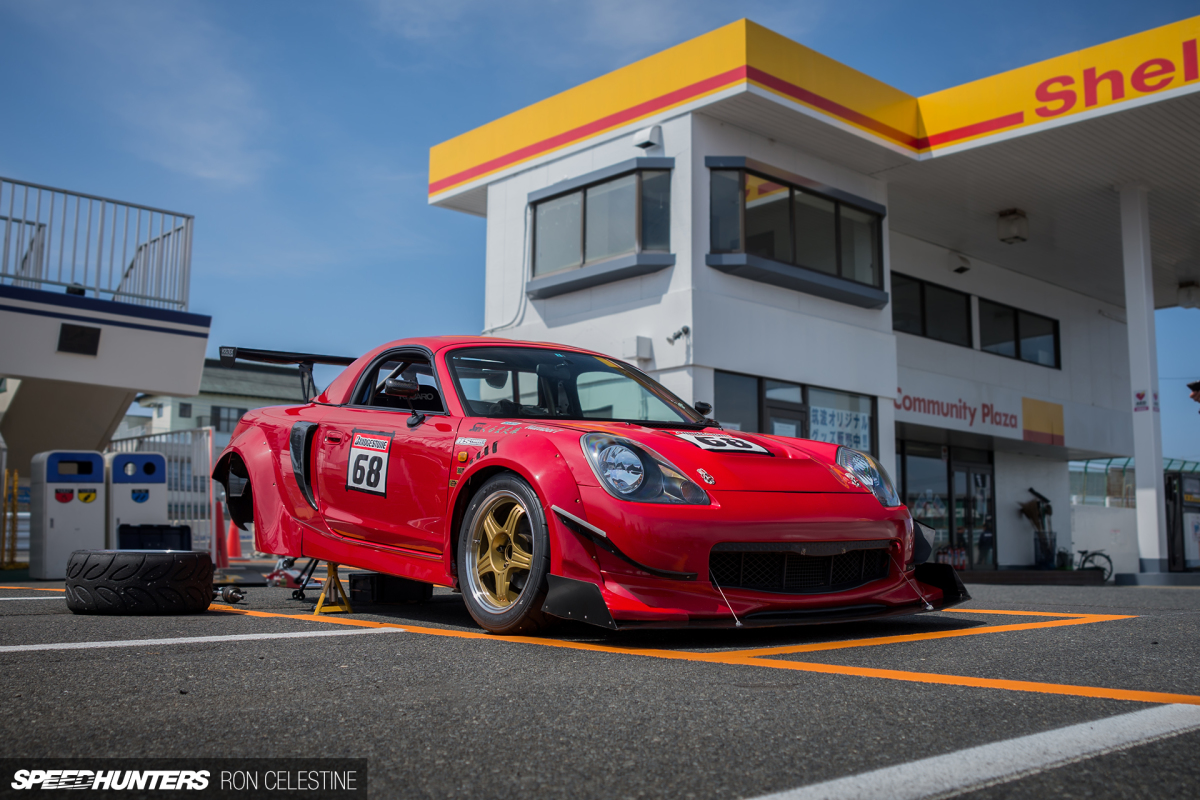 Techno Pro Spirit is one of just a few tuners in Japan still playing with the ZZW30 Toyota MR-S, and although this car had a few troubles in the morning it was still able to break into the 59-second zone. This thing looks so aggressive with its widened fenders and carbon fiber aero.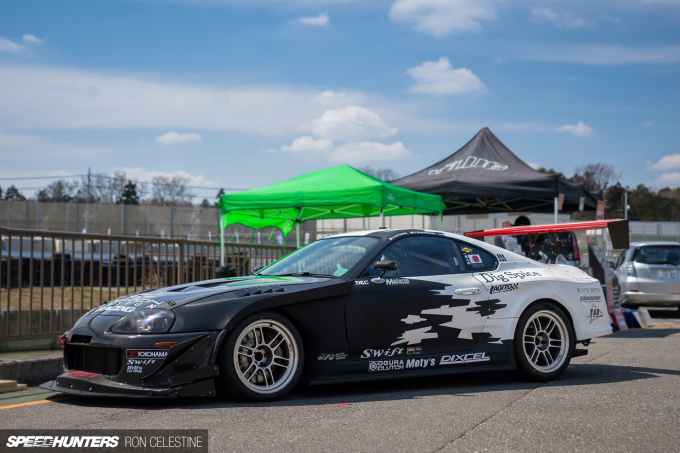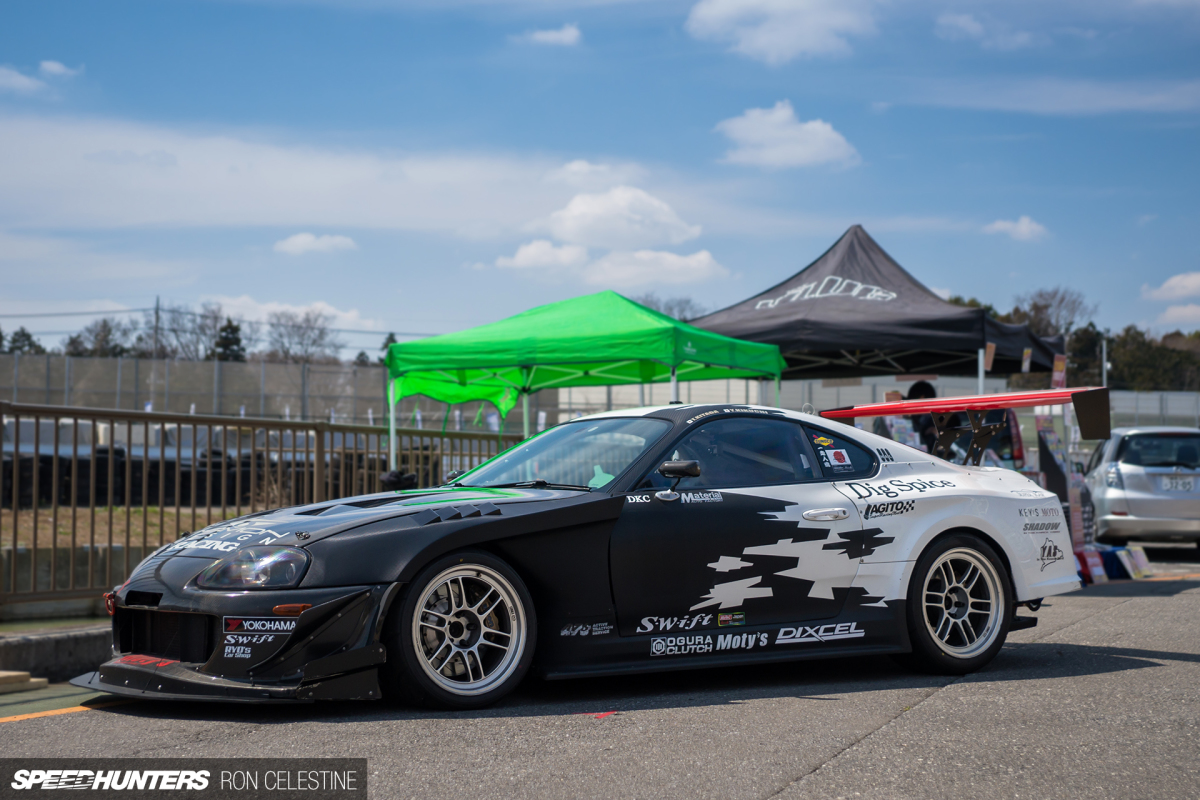 With its monster 2JZ pushing out just shy of 700hp, Material Auto Factory's JZA80 posted the fast time of the day with a 57.604, almost 2-seconds clear of the next fastest car at Hyper Meeting 2017.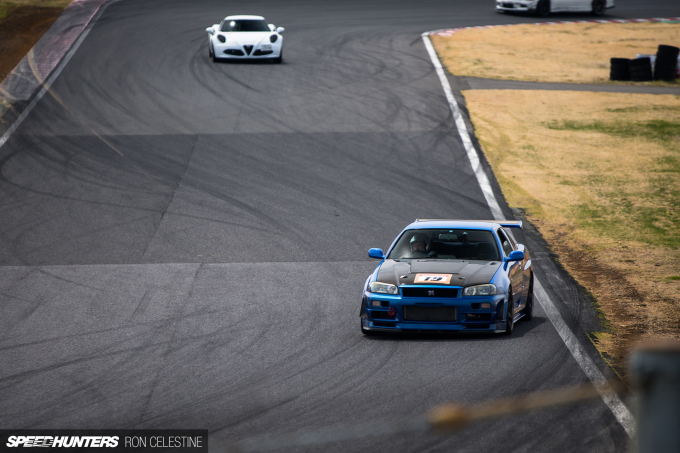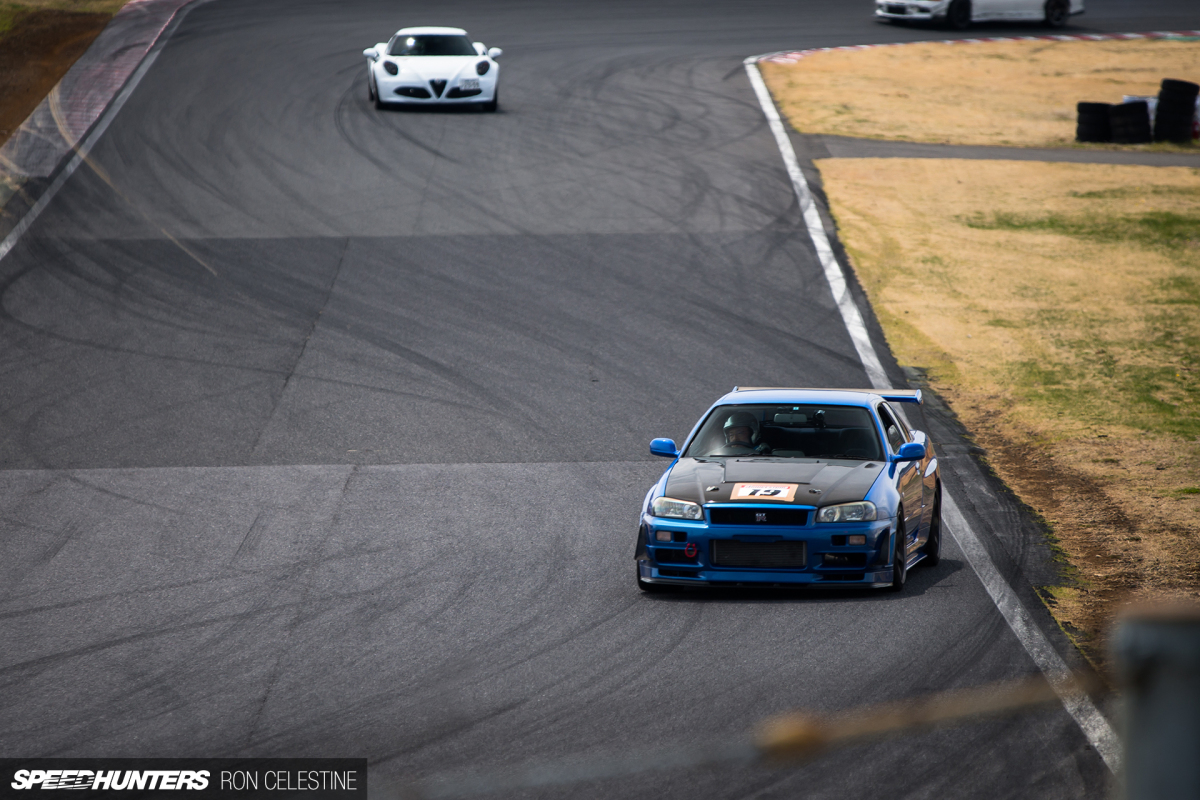 In an attempt to open up the event to those wanting to try their hand at circuit racing, the Challenge class, which used to be strictly regulated, now accepts all cars. Seeing so many different cars out on track at the same time made for interesting viewing.
The drivers were placed into three different groups depending on experience and future ambitions, and given 25 minutes to enjoy the track.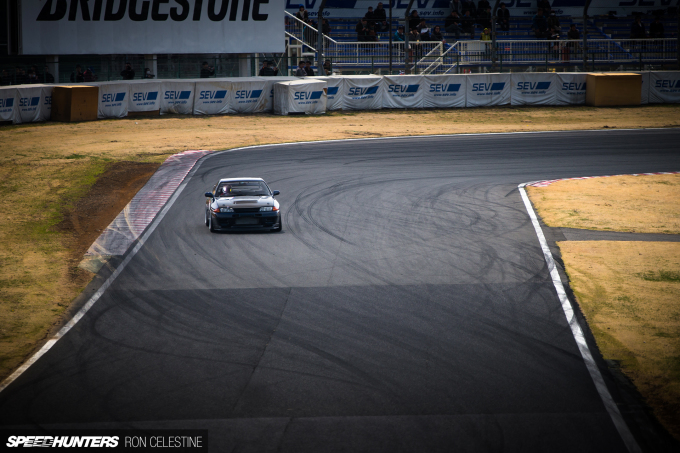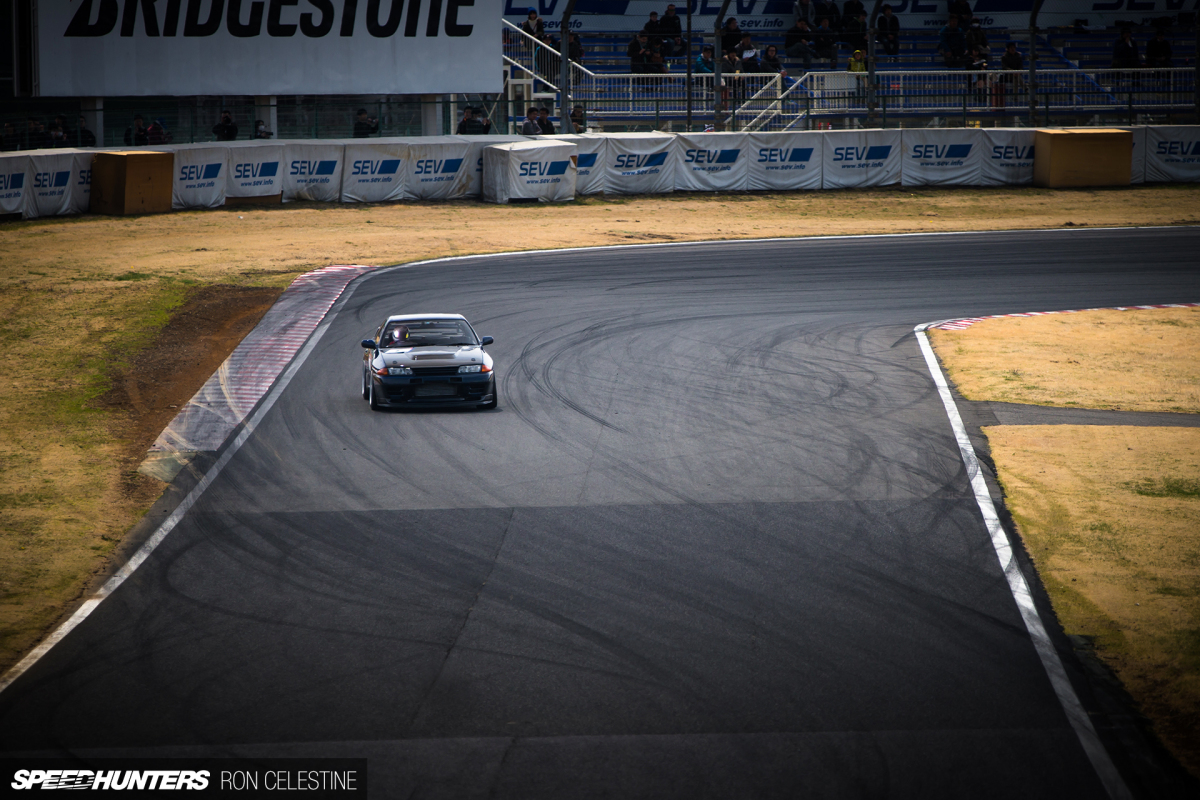 For complete novices, pre-session tutoring was offered too.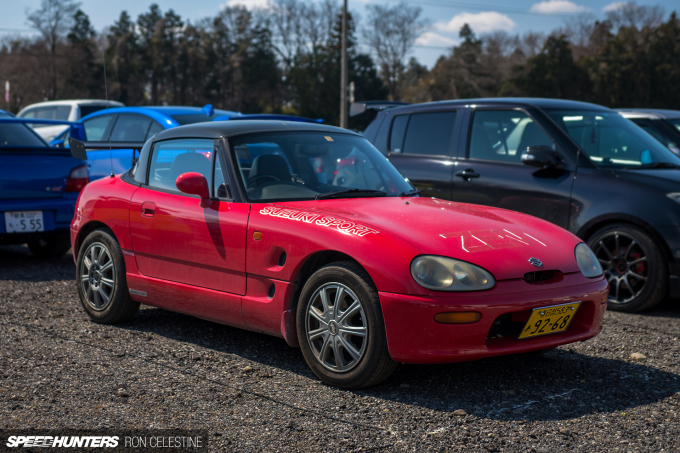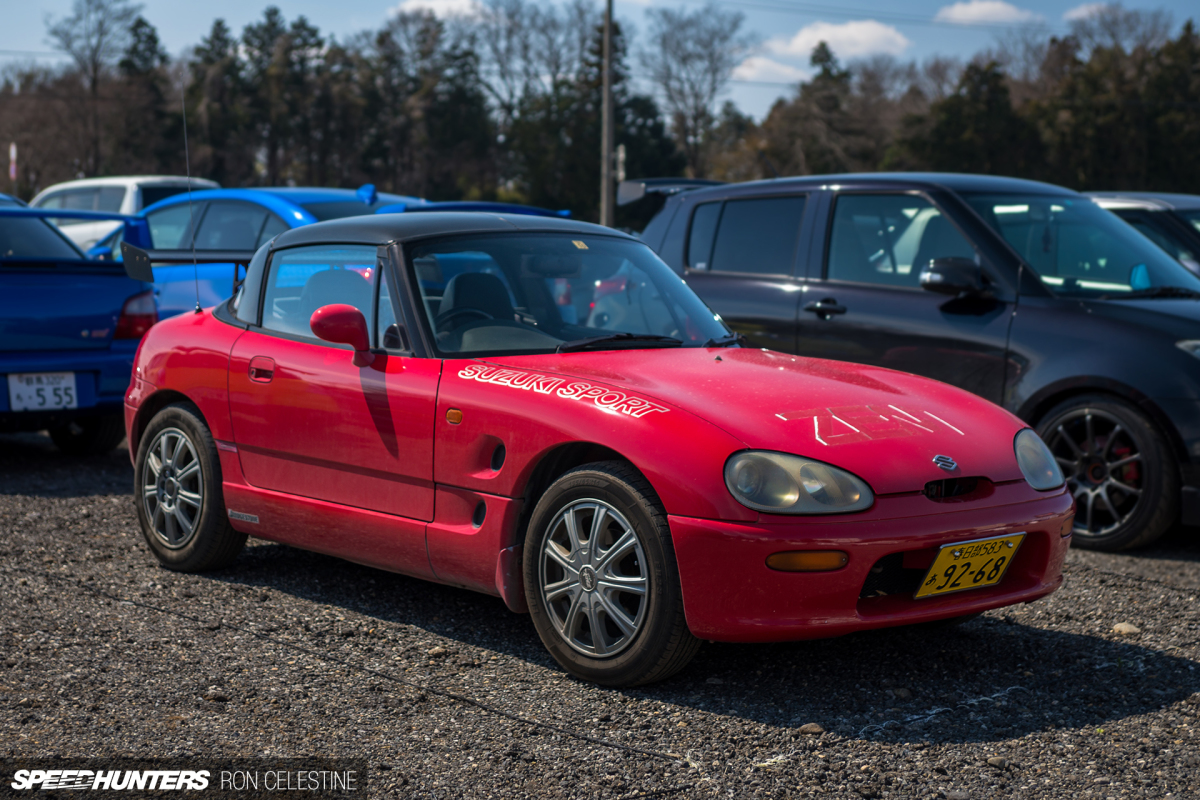 To wrap up my day at Tsukuba, I decided to check out the parking lot before everyone started to head home. At these kinds of events you're guaranteed to find interesting and unique spectator cars, and that I did. The Suzuki Cappuccino is a kei car I would love to buy, and this one was sporting the 'Zen' sticker from the racing arcade game Kat's Run: Zen-Nippon K Car Senshuken
Another car that grabbed my attention was this JZA80 Toyota Supra sporting Manabu 'Max' Orido's Ridox aero kit, plus Work Emotion wheels and a massive GT Wing. The sakura (cherry blossom) stickers are a nice touch, and especially at the moment as they are starting to come into bloom here in Tokyo.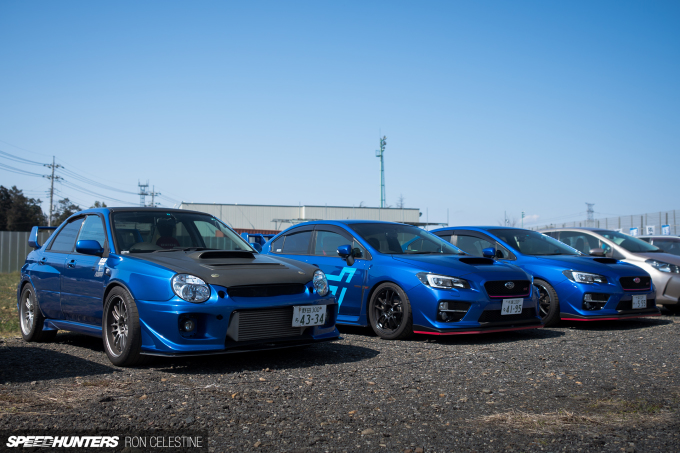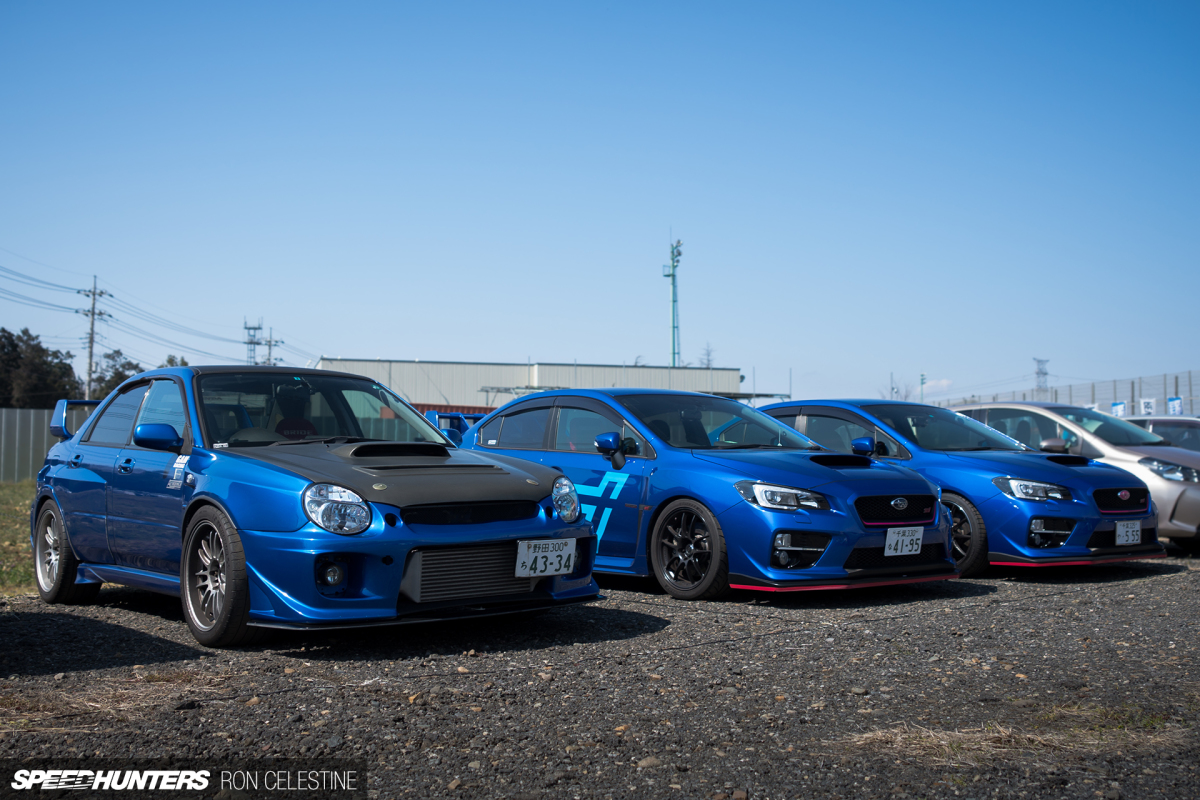 I think that Rev Speed's Hyper Meeting will always be thought of as a celebration of all things turbocharged and all-wheel drive, but now that the gates have been opened to all vehicles in an attempt to attract more enthusiasts to the event, it's only going to get bigger and better.
I'm already looking forward to next year's festivities, but in the meantime stay tuned for a couple of 2017 event spotlights.
Ron Celestine
Instagram: celestinephotography
Cutting Room Floor