A Dry Morning
I don't like St. Patrick's Day.
It's a silly holiday which only deals in cheap, shallow stereotypes of Ireland. It's a ploy for the tourist industry rather than anything really meaningful. I don't think I'm alone in thinking this either.
Outside of those with young children who can enjoy the colourful parades, many of us retreat to what we really love doing. For some, that takes the form of our national field sports hurling and Gaelic football, but for me, it's a trip outside of Dublin to Mondello Park for entertainment of the internal combustion engine variety.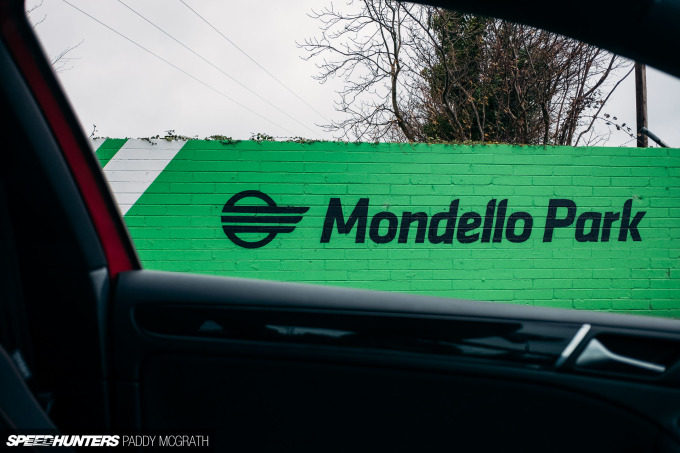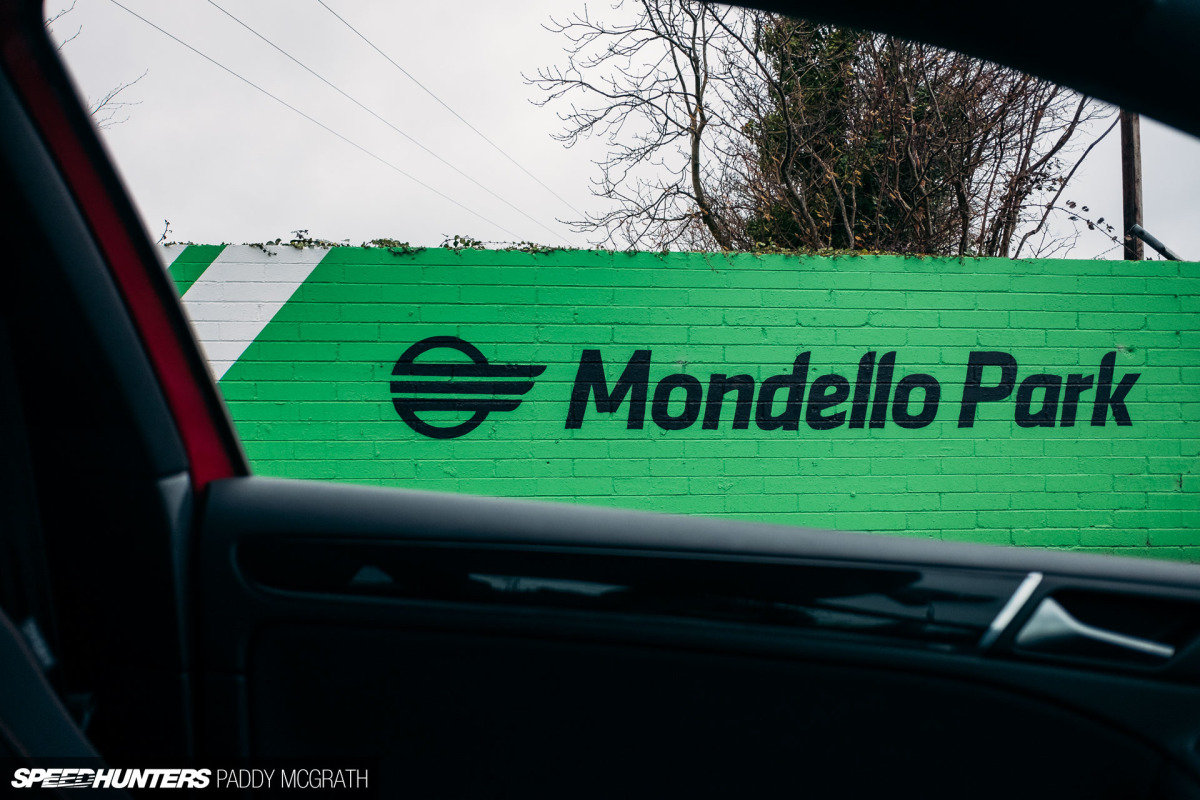 Mondello Park, Ireland's only international race circuit, has become the epicentre of Irish car culture. I think there was a time when the owners and management were apprehensive of anything that wasn't traditional racing or rallycross, but in recent years they've come to embrace all facets of car and bike culture, and are now leading the way in how to best accommodate and celebrate what we all love and do.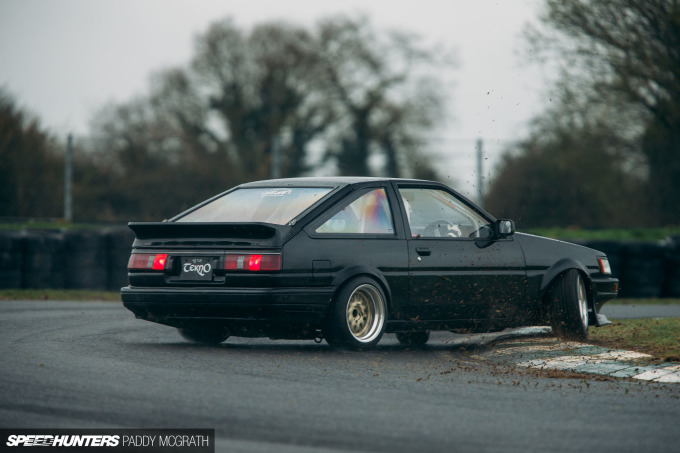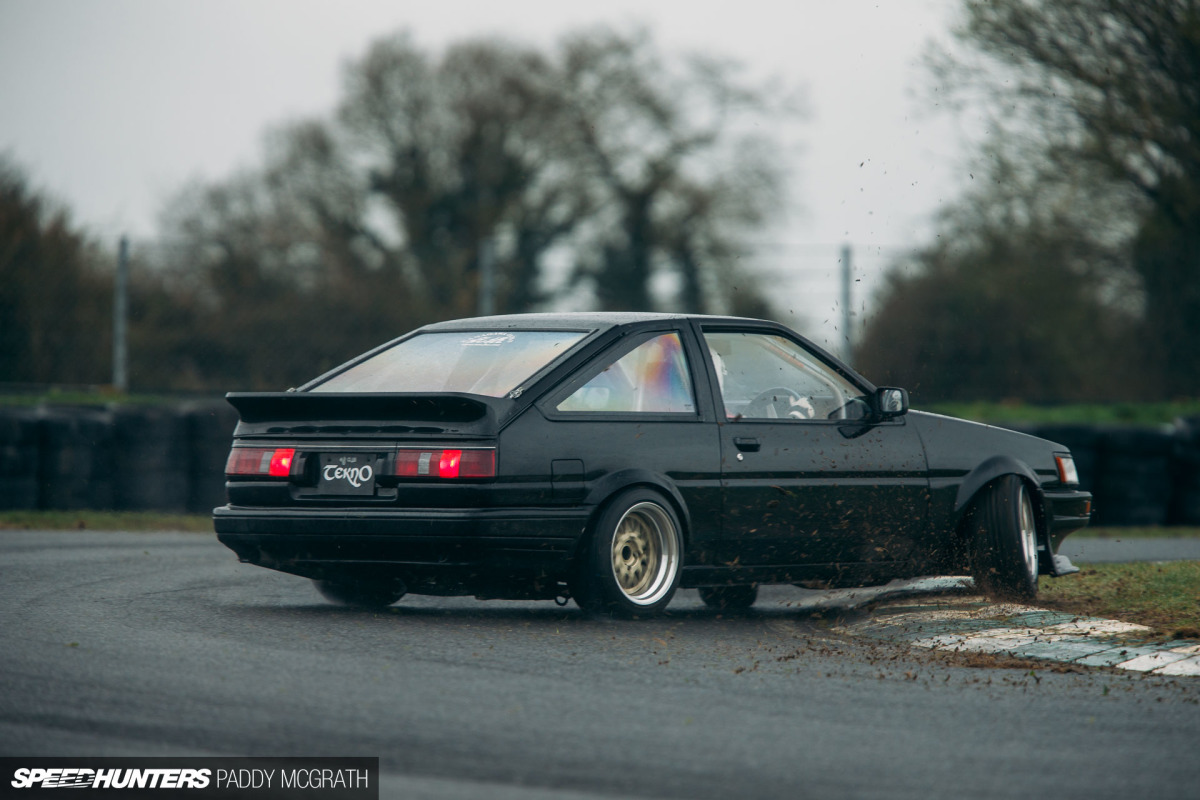 There are few better examples of this than the regular Auto Heroes events that started in late 2015. These events typically run outside of the traditional event calendar, giving enthusiasts something to do or look forward to during the darker winter months. If you're not familiar with the events, they're essentially a one-for-all type event which caters to everyone. There are drift sessions, grip sessions, a gymkhana and freestyle arena, plus a hard-park area if you just want to park up and chat. These all run simultaneously throughout the day.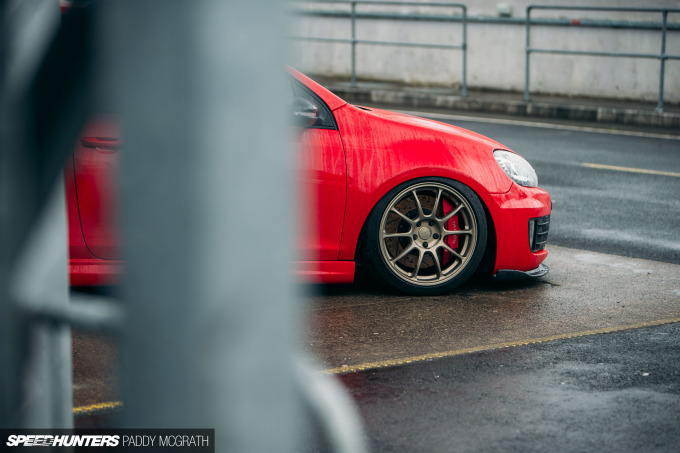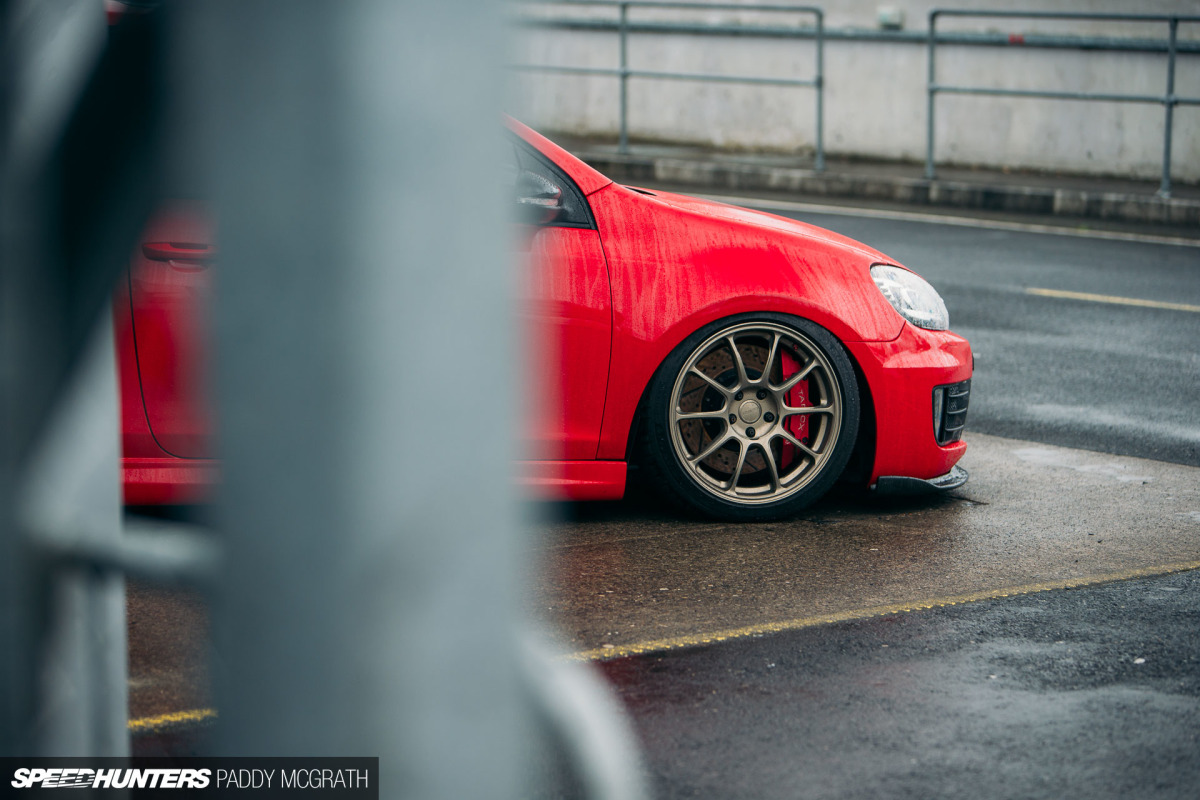 Unfortunately, being March in Ireland pretty much guarantees rain. However, if you were to let the weather decide things for you, you wouldn't get to do or see much. Besides, it wasn't that bad. In the morning at least.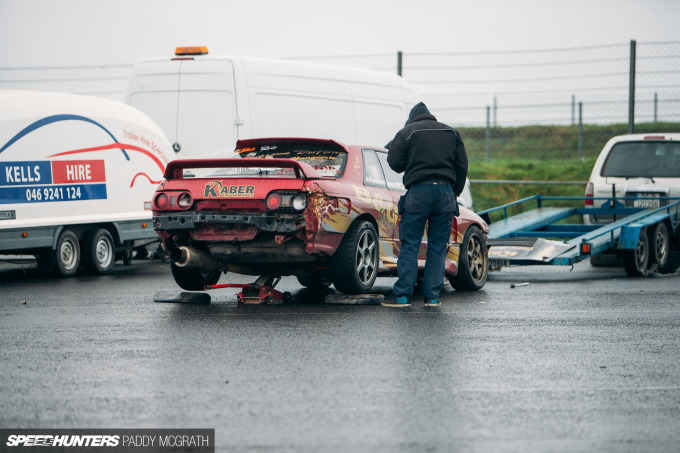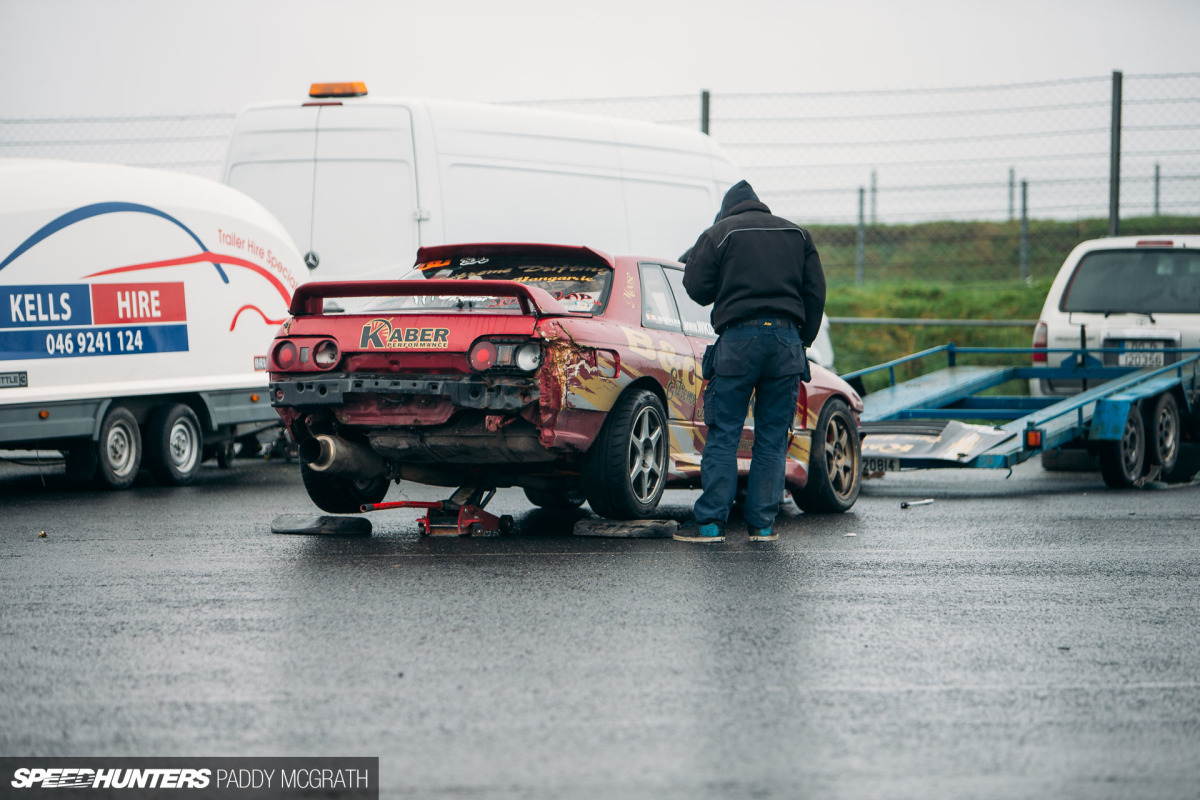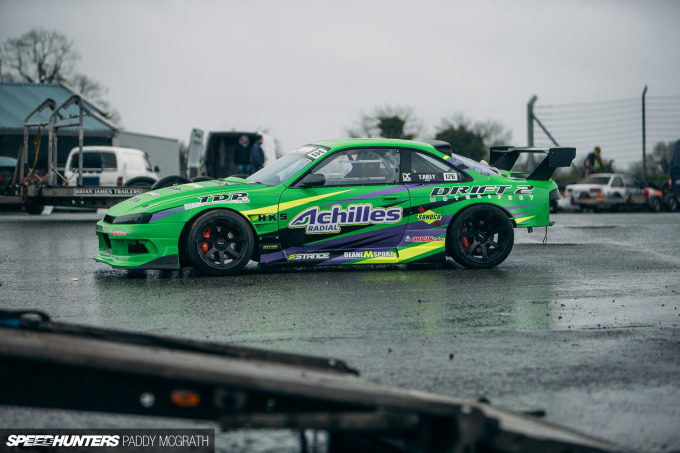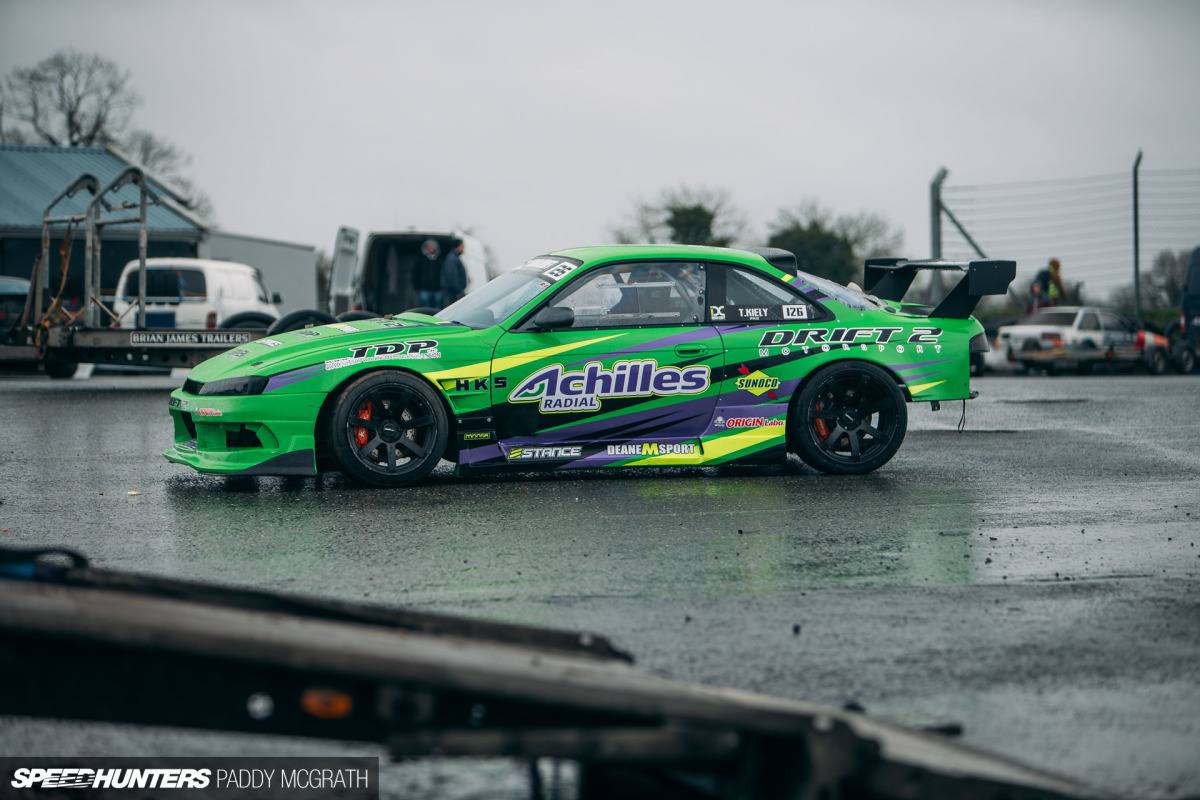 I like to get to the circuit early to catch cars setting up and just gauge what sort of a day might lie ahead. Initial signs were promising, with a variety of drift cars ranging from amateur to full pro class cars. Without doubt, the drift sessions are the best attended part of the day. €130 (US$140) gets you a full day on the national loop of Mondello Park, which is run in two different directions in the morning and afternoon respectively.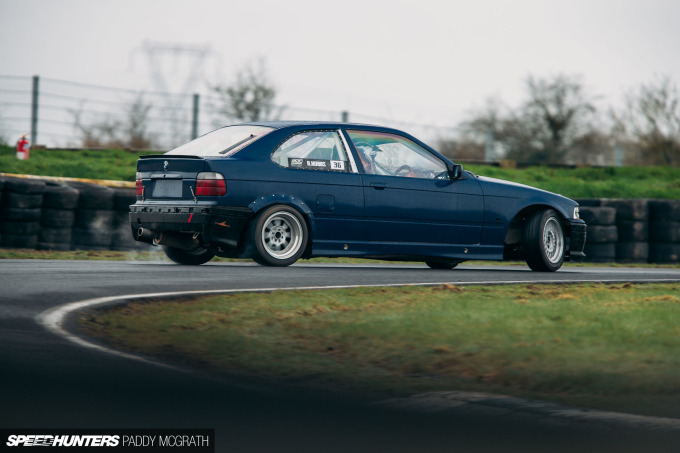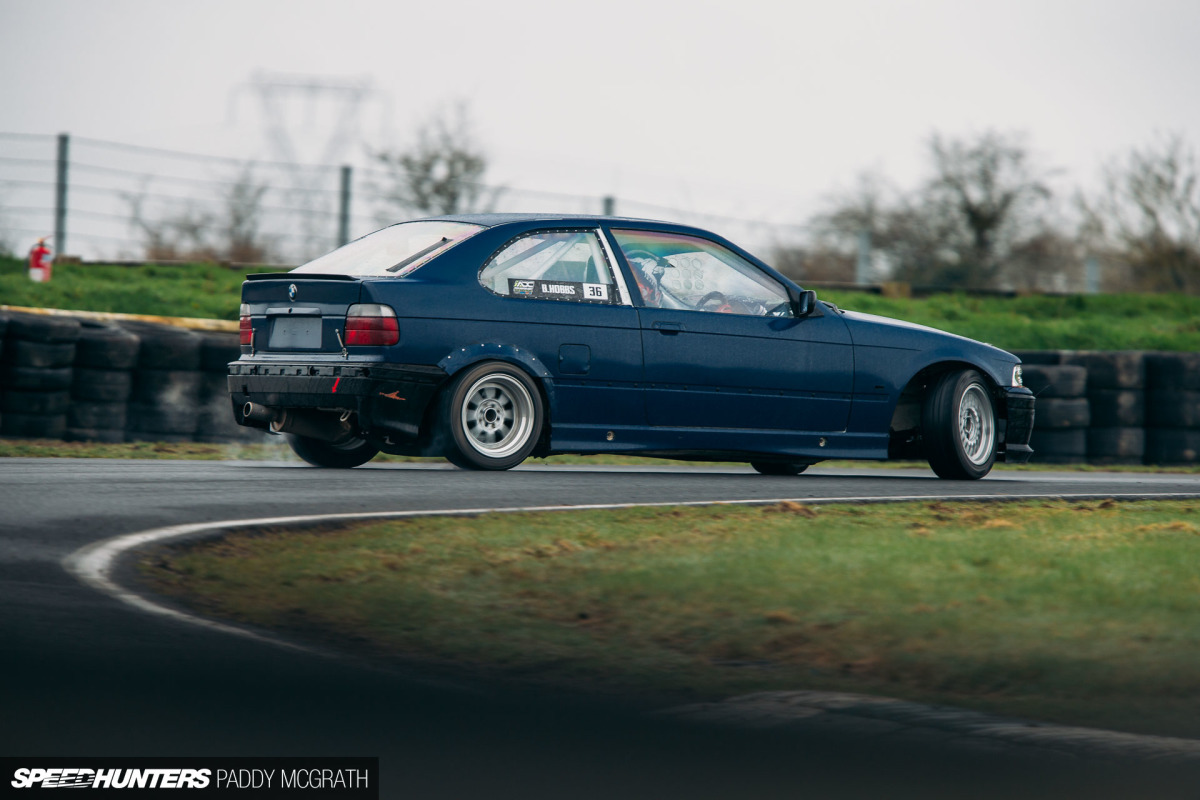 The sessions are split into 20 minutes, with two separate classes running one after the other all day. With rising prices of rear-wheel drive Japanese cars, there has been a huge surge in low-cost BMWs at the lower levels of drifting here.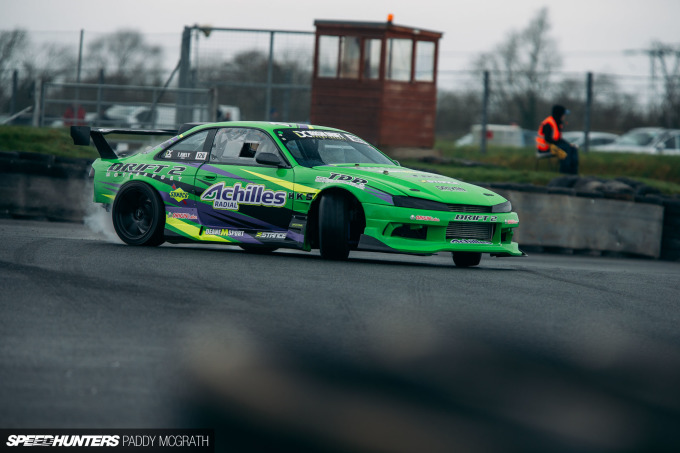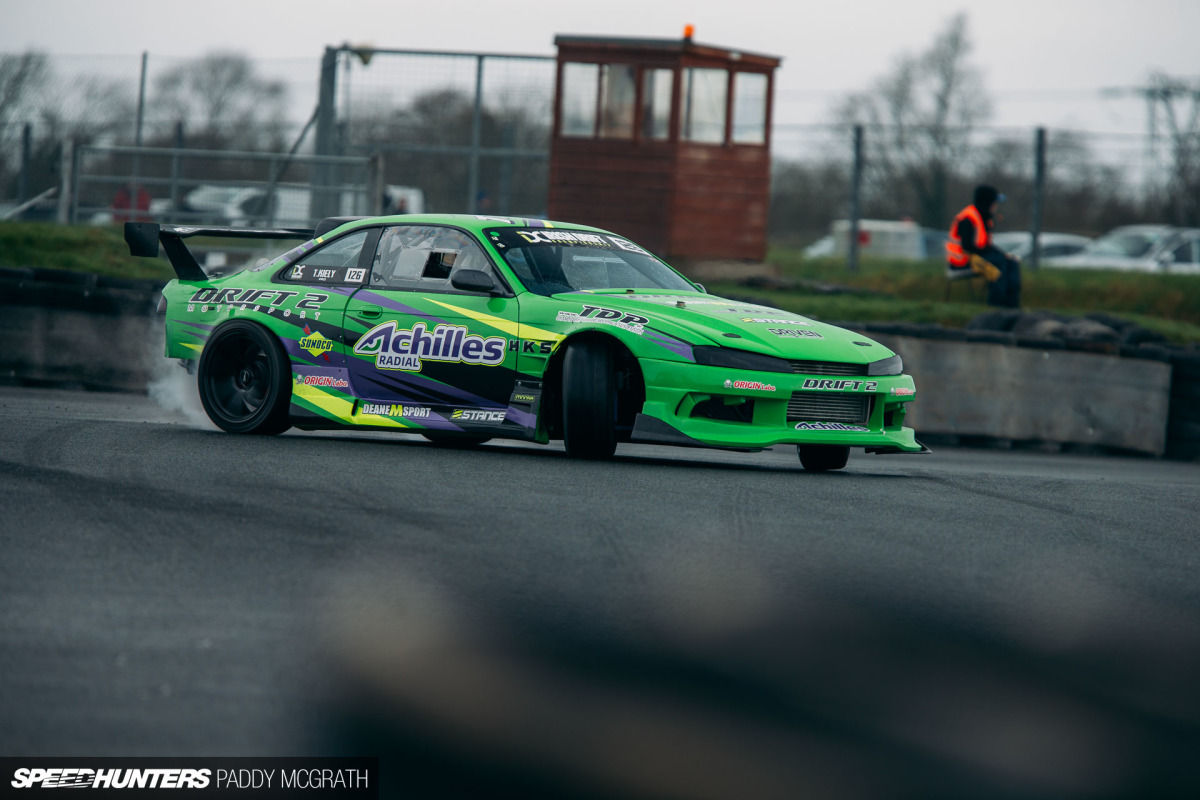 You tend not to notice it as much during a pro event, as most of the drivers are on a similar enough level, but the difference in speed and angle between the pros and amateurs at an open day like this is something to behold. Tomás Kiely was using the day as a test session for the upcoming IDC season. Christ, that kid can drive. It's almost frightening how much talent someone of such a young age can have.
A Wet Afternoon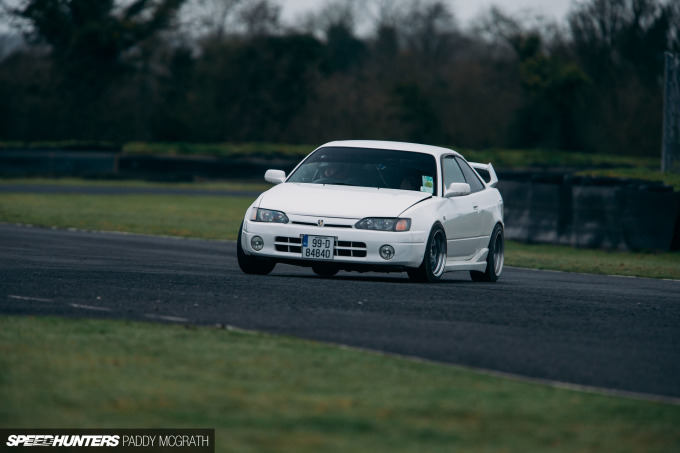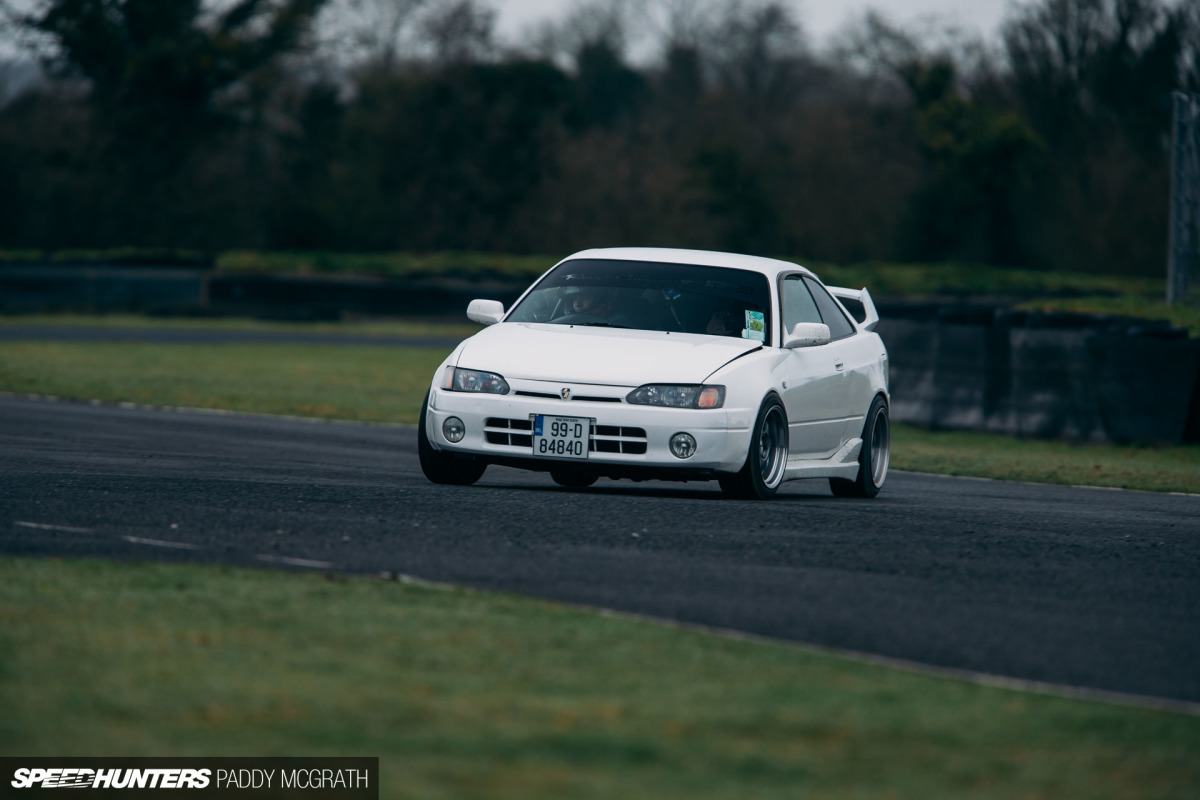 When the drifting paused between sessions, I was able to make it across to the international or school loop of the circuit. It's only a 1.6km stretch of track, but it offers enough to keep people entertained. It's been my track day of choice recently, as it's affordable and you can just do a single session, half-day or full-day.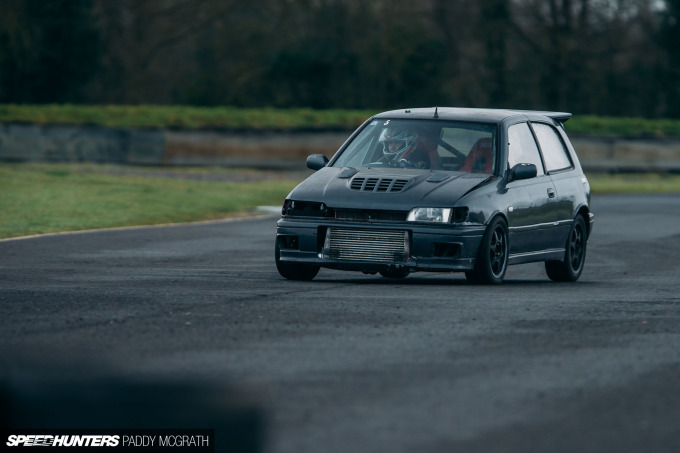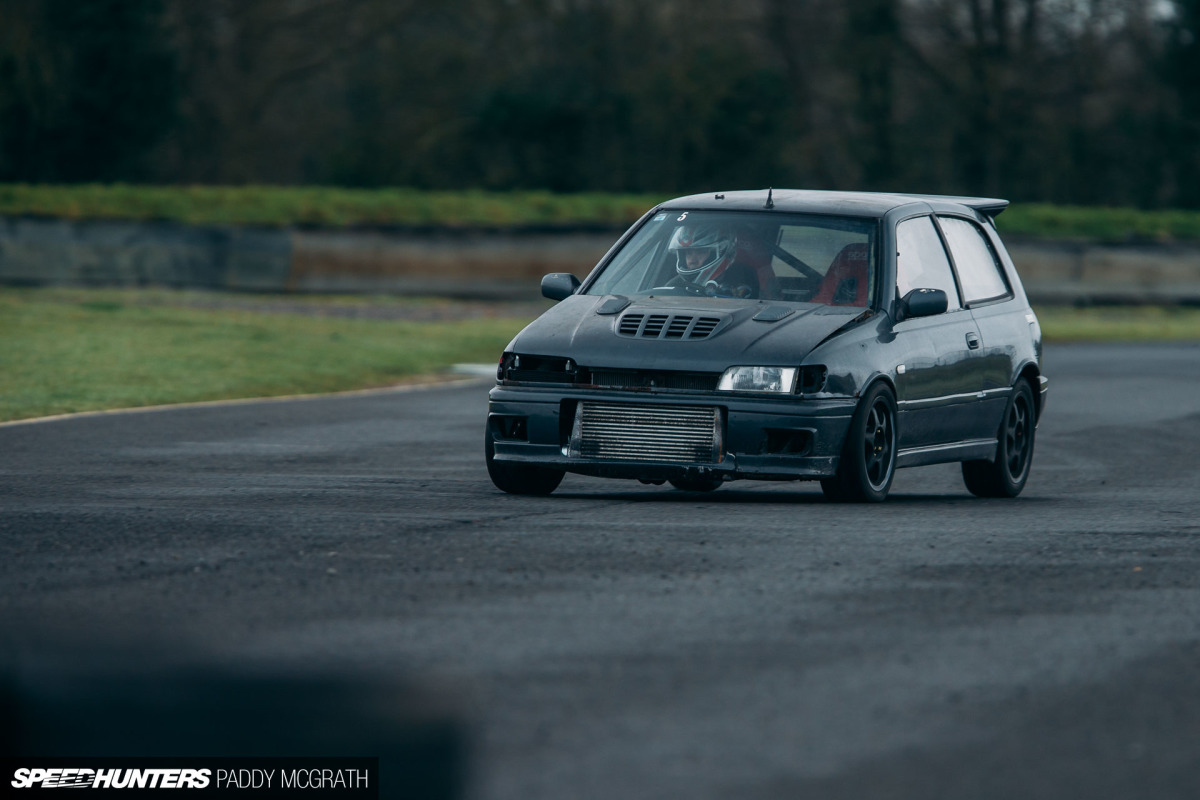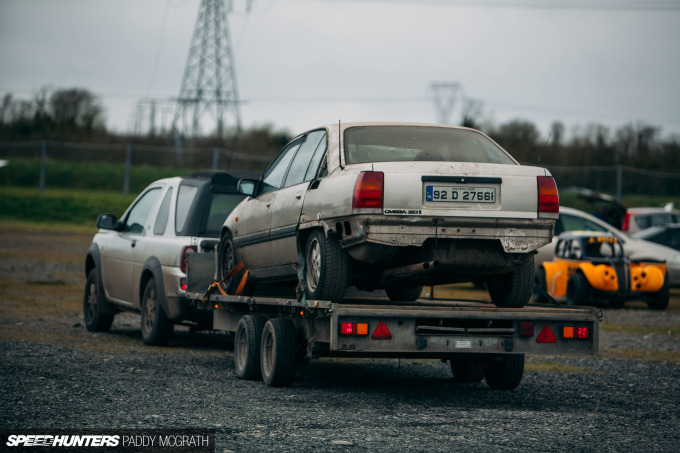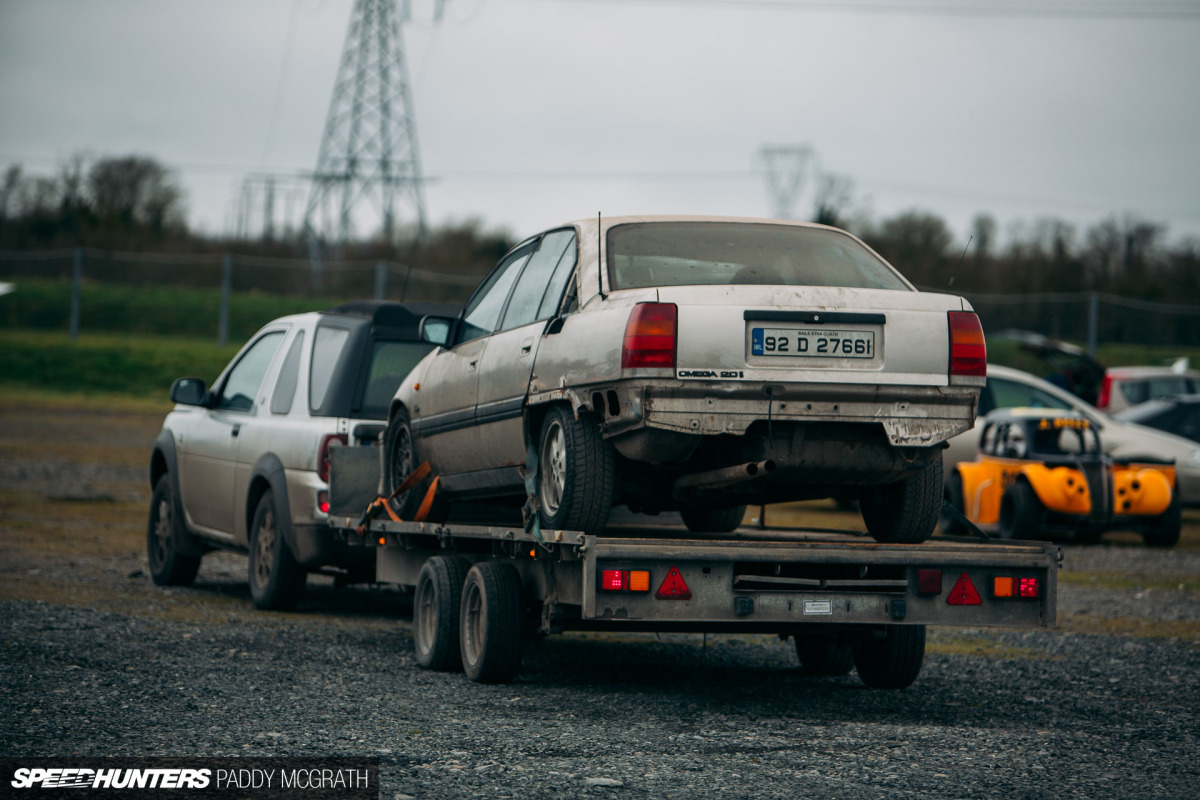 Much like the drifting portion of the event, there's a lot of variety in what can show up for the grip sessions too. From race cars to daily drivers and some, um, disposable cars. It's good natured, however, but I feel like that there should be separate sessions for different classes of cars as some people have a lot more to lose than others should the worst happen.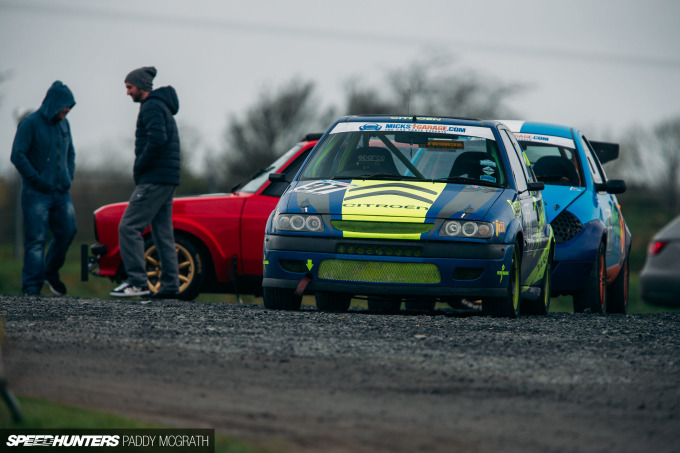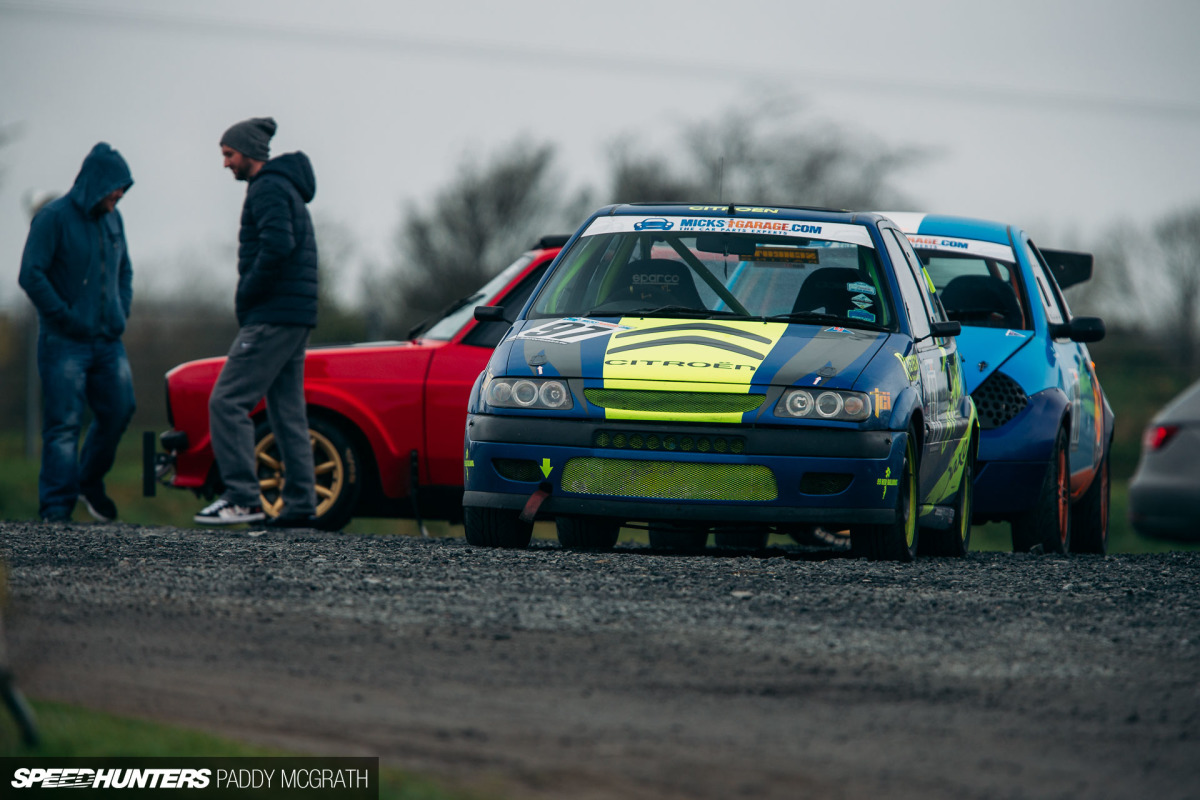 Up until this point, things had been running as I had expected them to. There was a good flow, a nice turnout but nothing too out of this world. It was at this exact moment looking through the lens that everything changed, and this went from a good day to a f**king great one.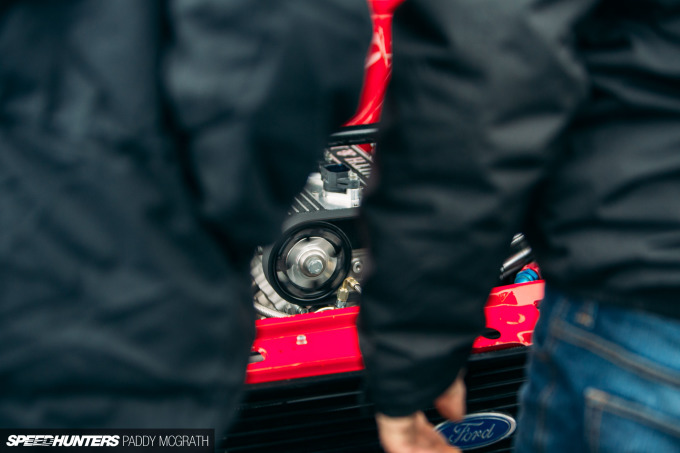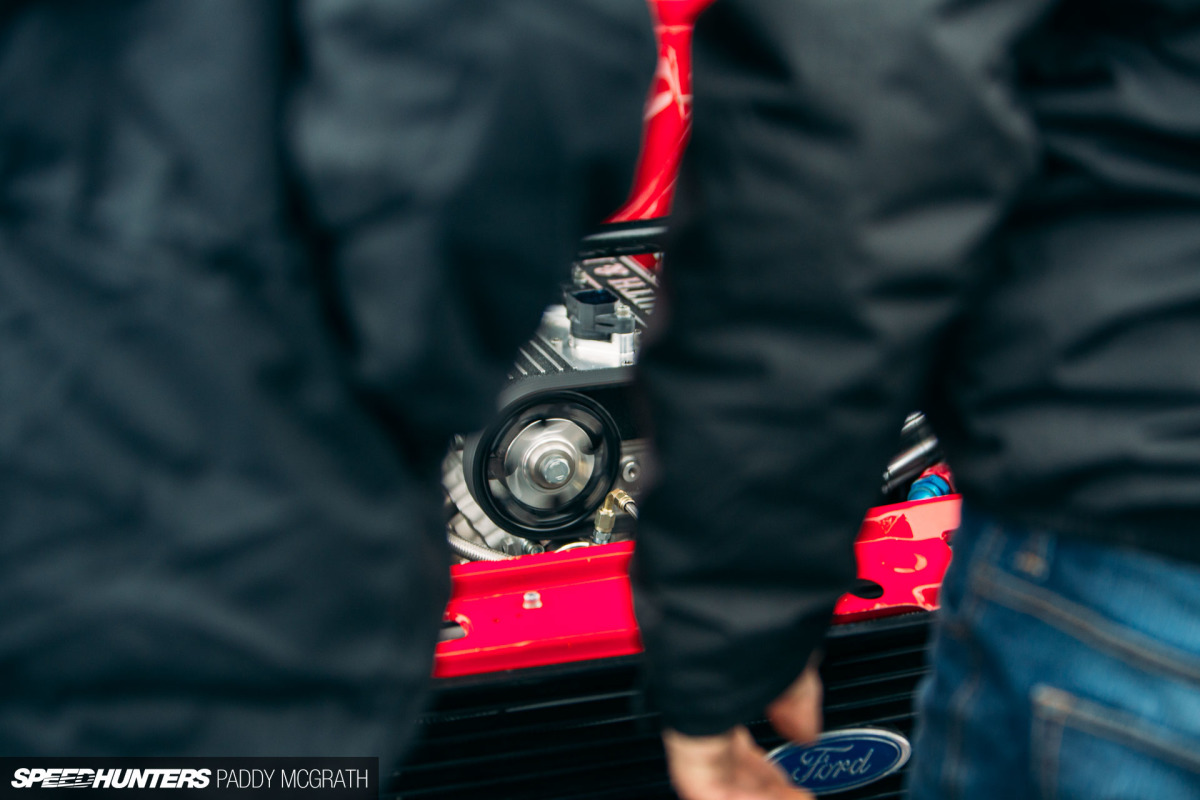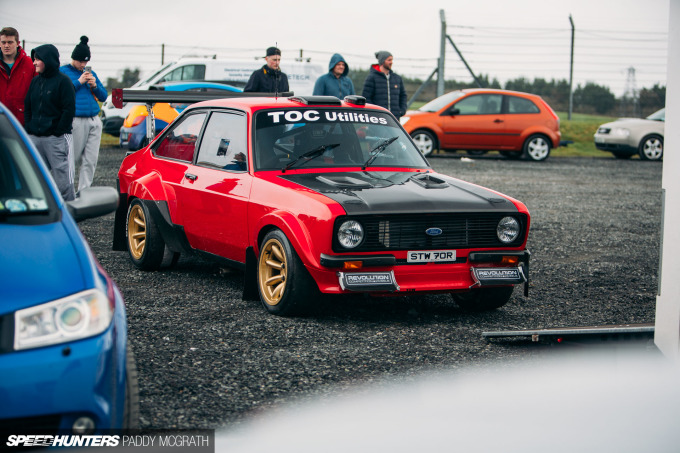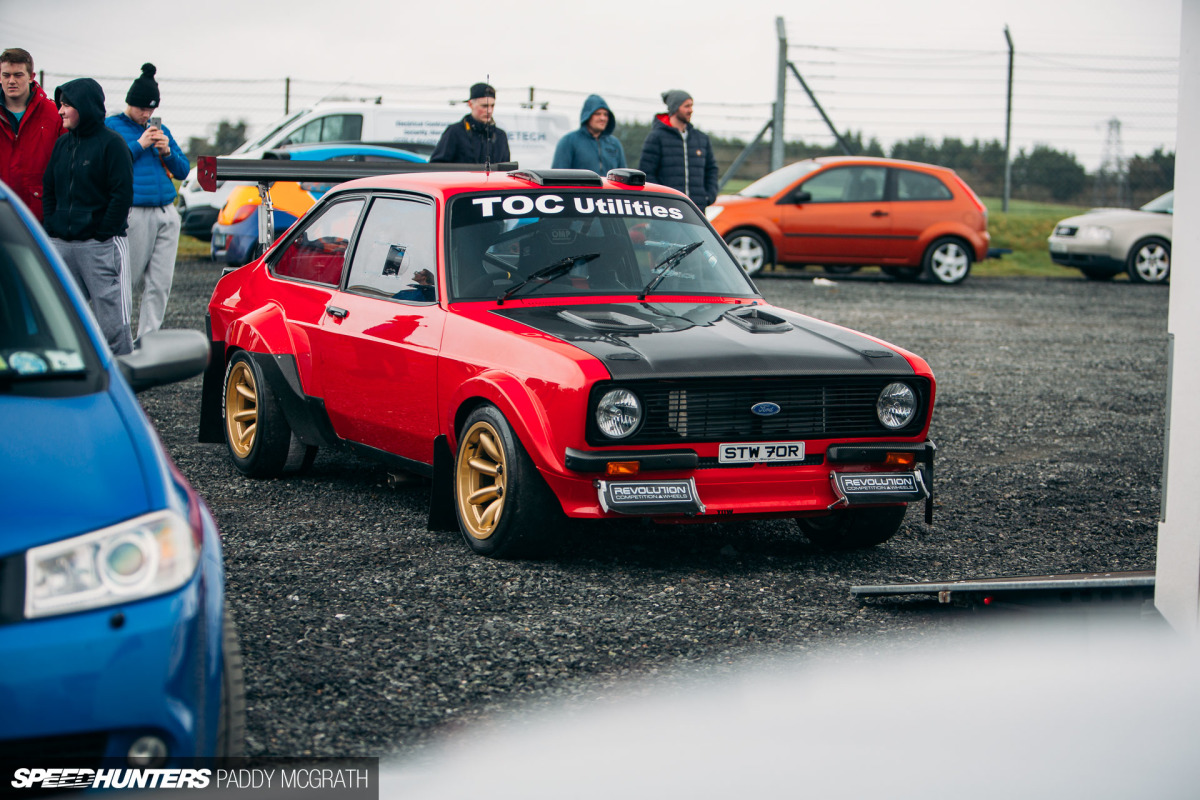 I've been keeping tabs on this particular Escort MkII for a while now, but I wasn't expecting it to make its first appearance here for its maiden test. It's a very special car, but one that I'm only going to tease for the meantime as we will be shooting it in depth in the very near future. It's worth waiting for.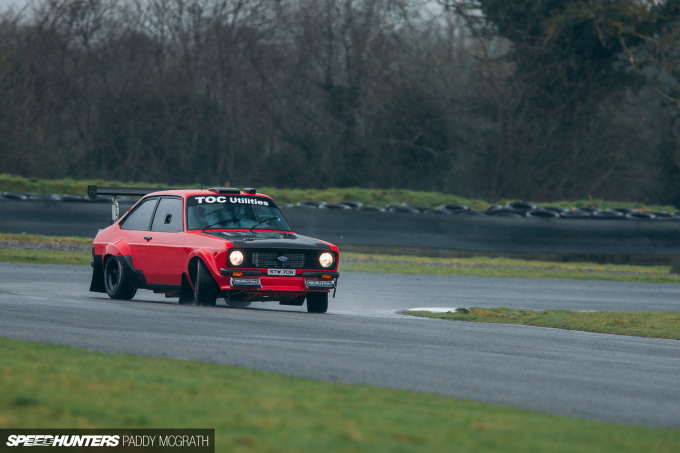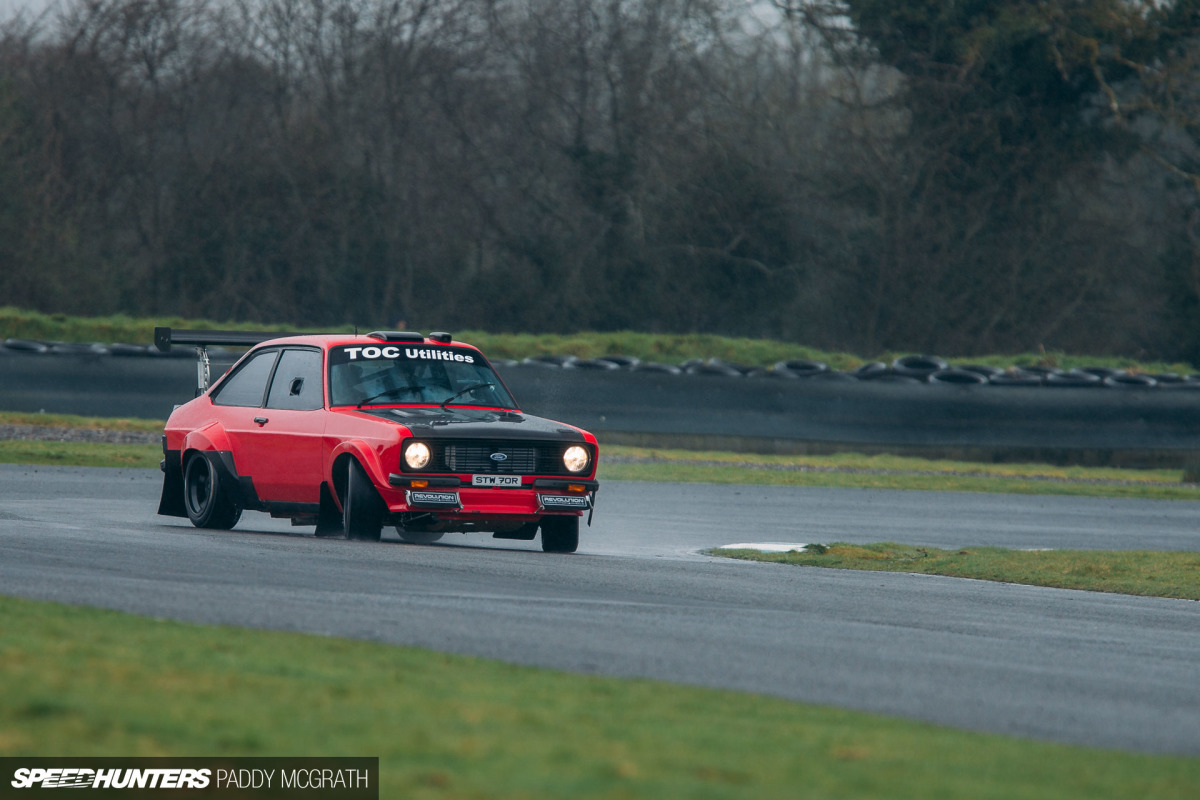 I will say that's neither a rally car or a drift car, despite appearances. It's a car that excites me greatly and one that epitomises the idea that you never know what's going to show up at any event in Ireland.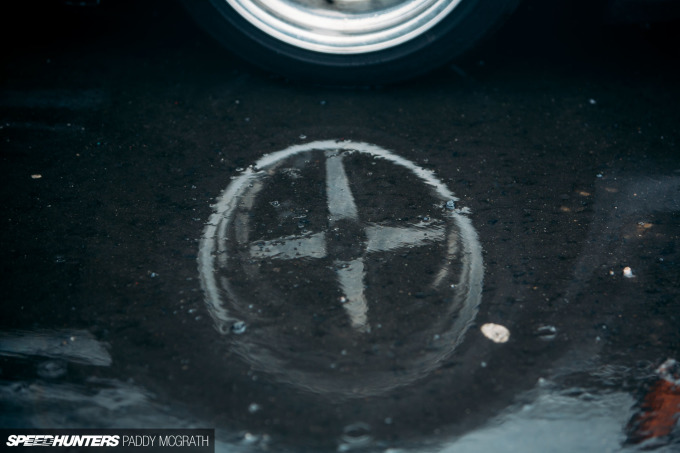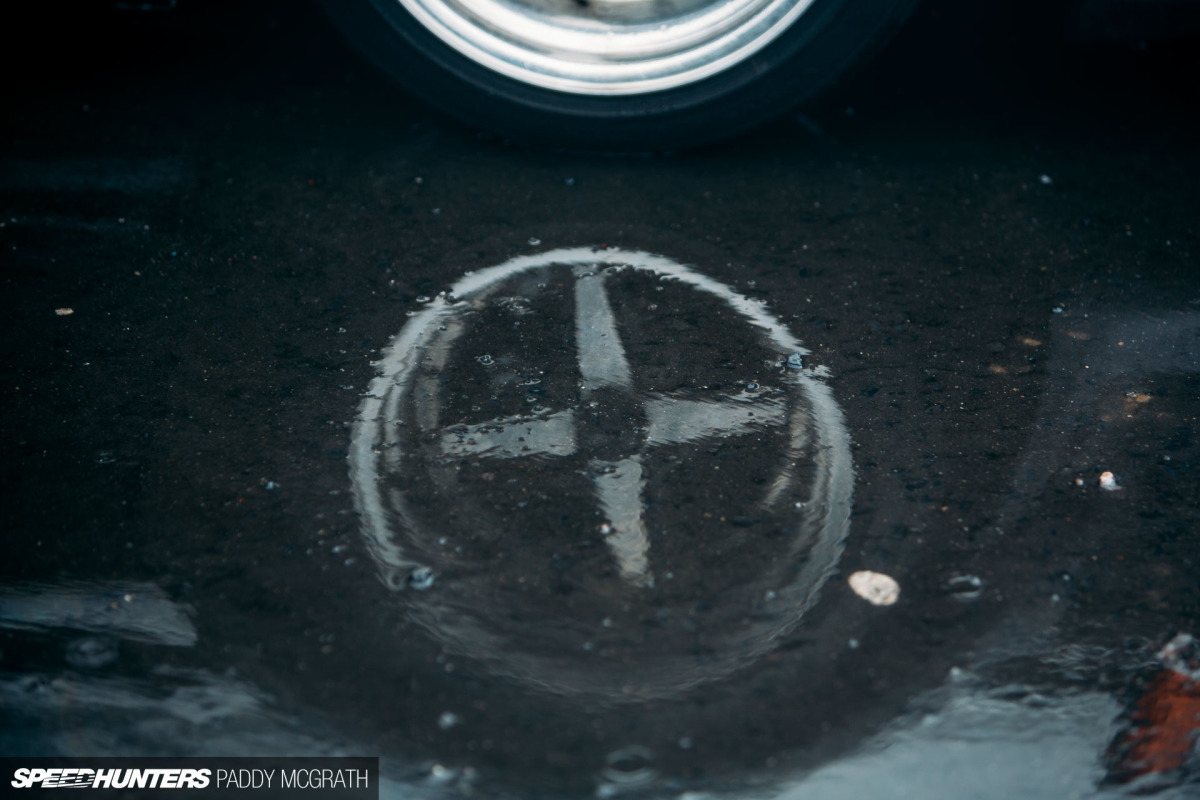 During the lunch break, the weather that was at least tolerable all morning steadily worsened and reached torrential at a consistent rate. I had more than enough in the bag at this point, but I just didn't want to leave.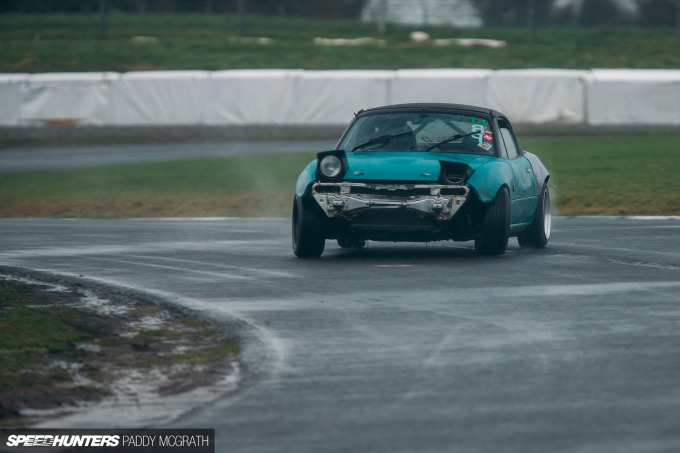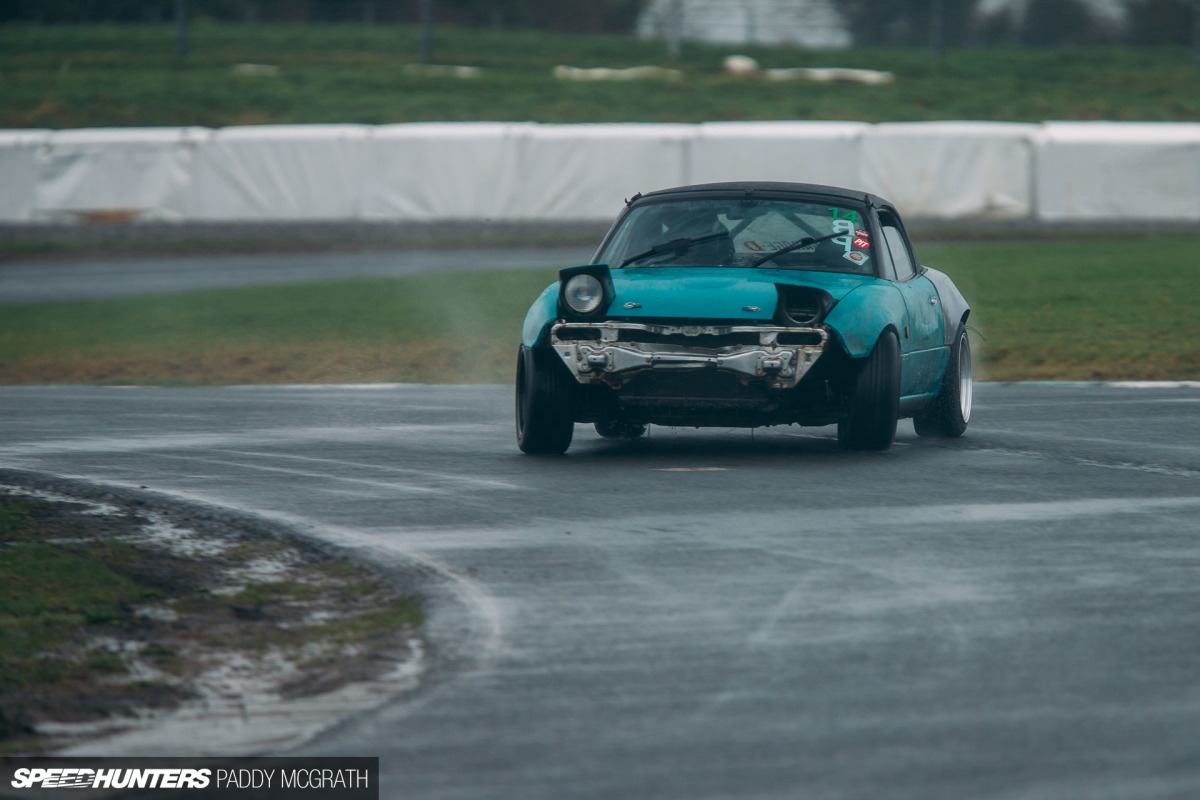 The drifting was still providing the majority of the entertainment, but with the track having been fairly well rubbered-in in the morning, it was proving slipperier than usual as the rain fell.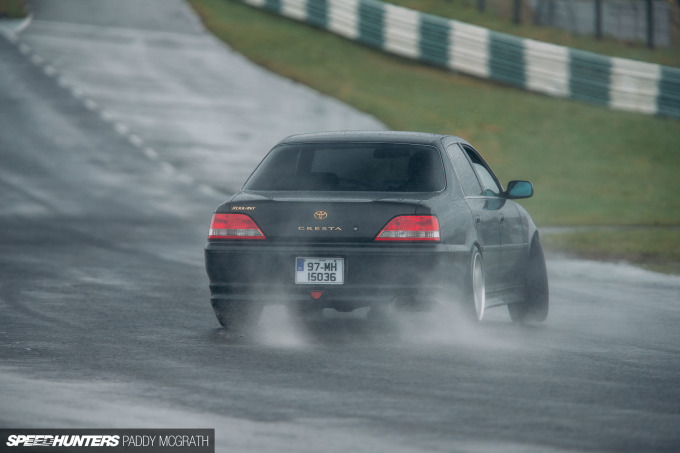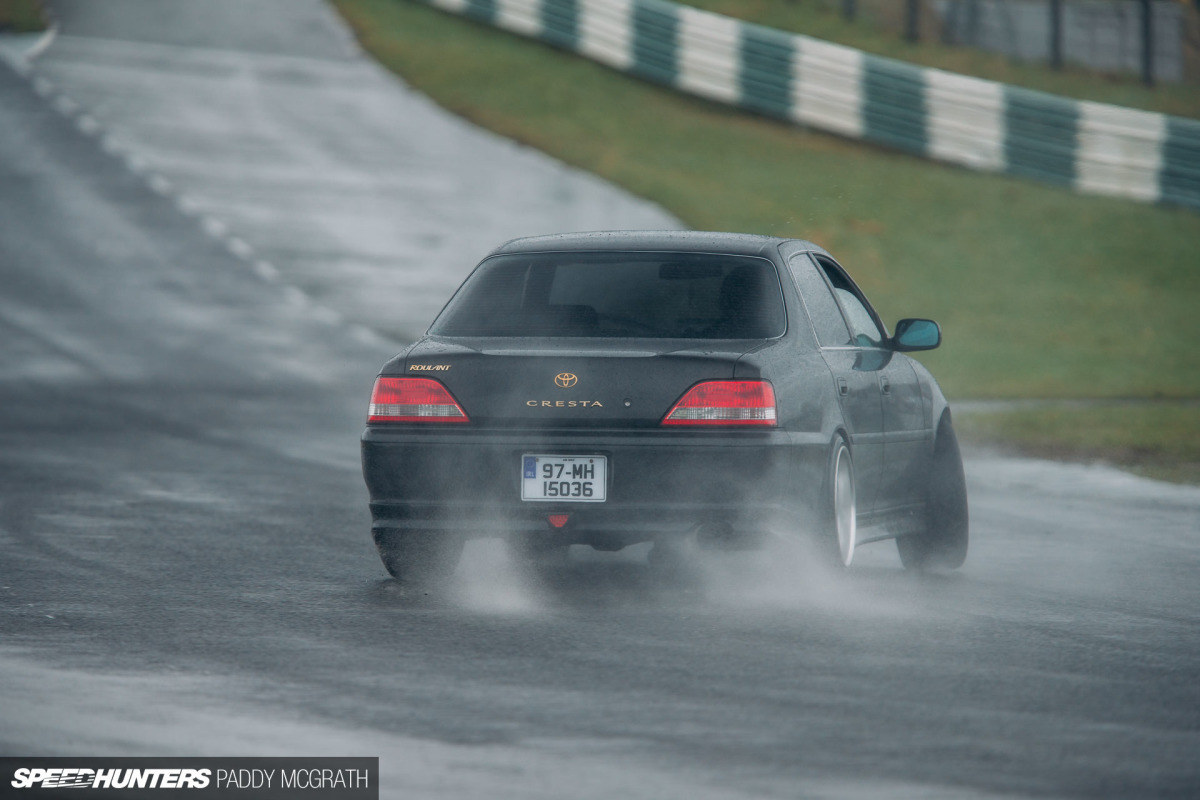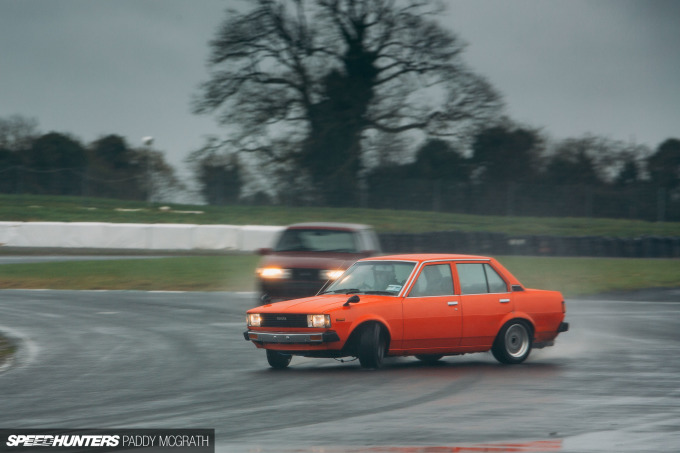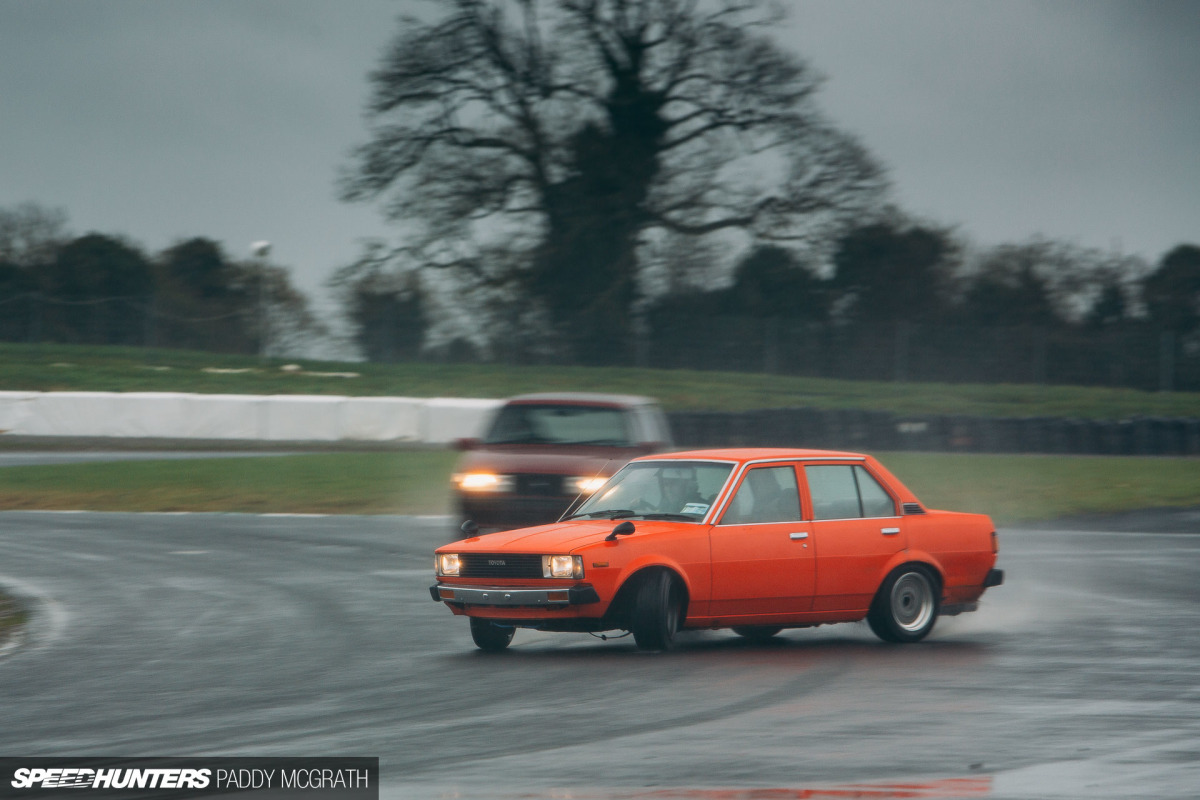 Drifting in the rain is very pretty and highly photogenic; I just wish that I would actually buy the weatherproof gear that I've been promising myself for around 10 years now. Still, it was worth it.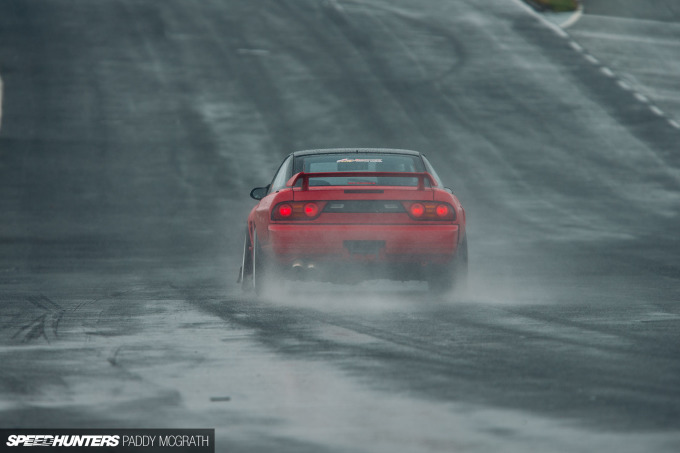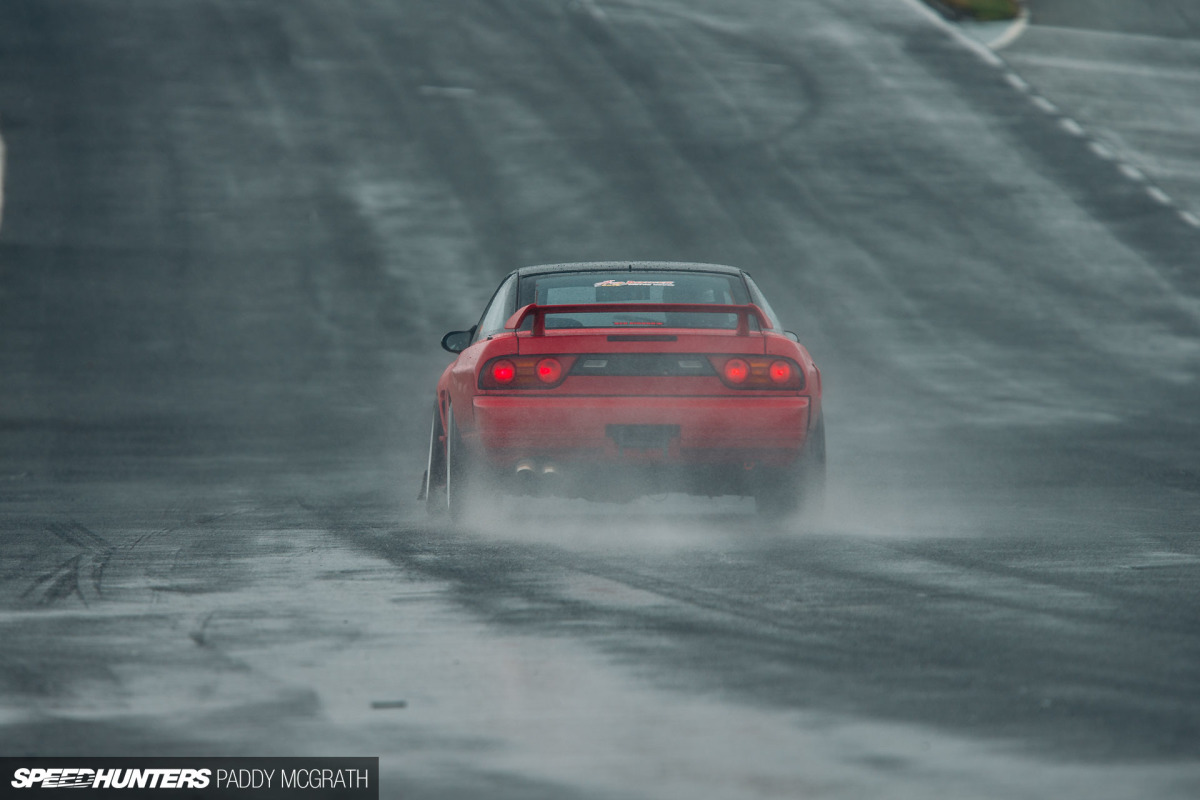 While I can tolerate the wet, I was starting to have concerns about my gear as lenses started fogging and AF struggled with the conditions. Maybe it was best to call it a day at this point.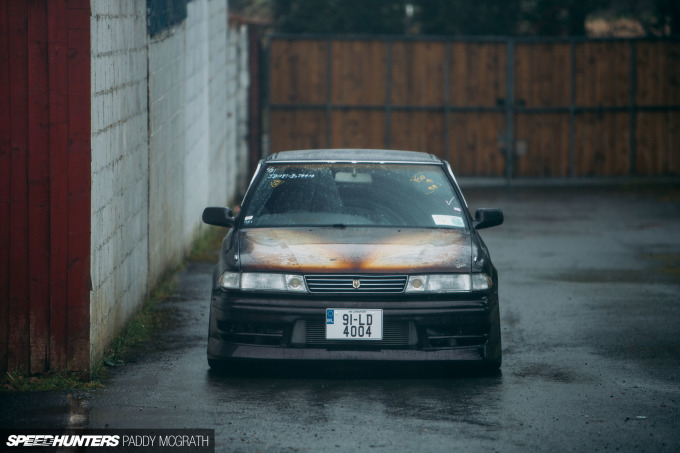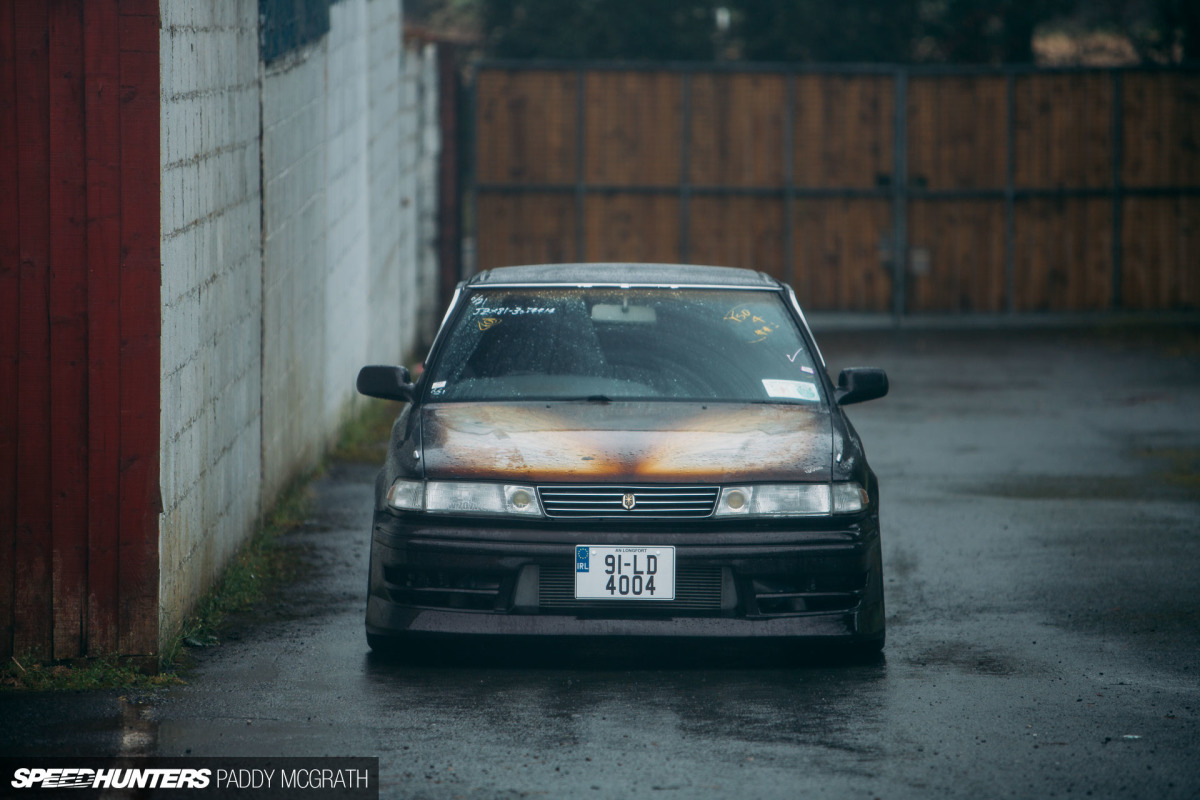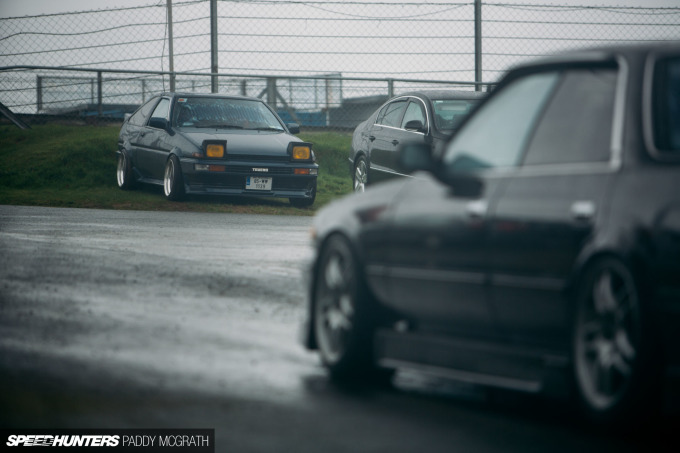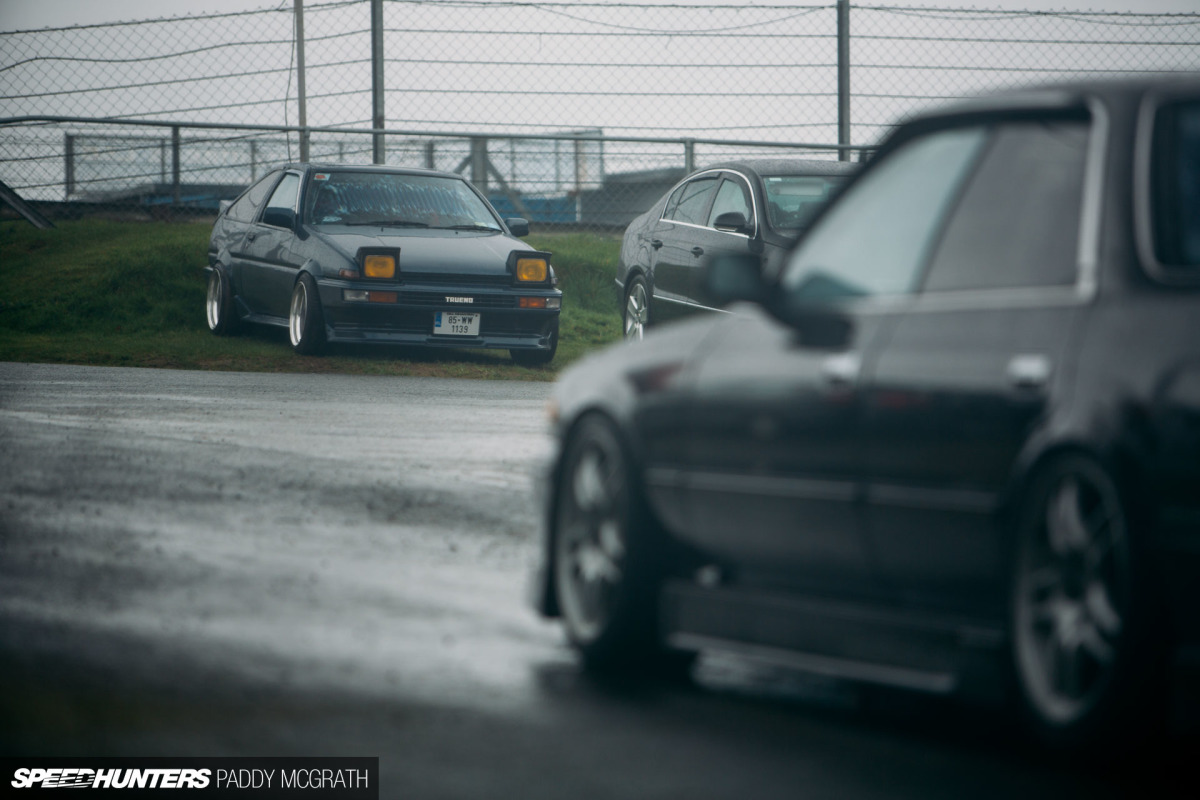 Still though, I wanted more from the event, and it kept giving too. On the way back to my car, I happened upon this awesome JZX81 on R33 GT-R wheels, still with the writing on the glass from the auction house in Japan. I've so much want for something like this, just so I can live out my wildest Tezuka-style dreams. Not to be out done, a simple but beautiful AE86 Trueno was parked just across from it, with a pair of Hondas around the corner.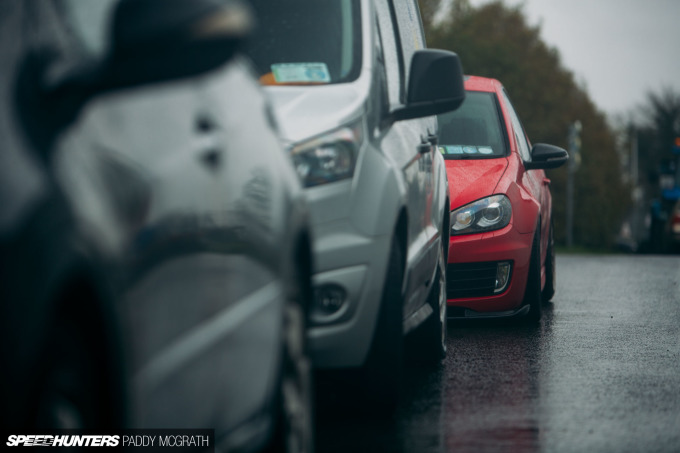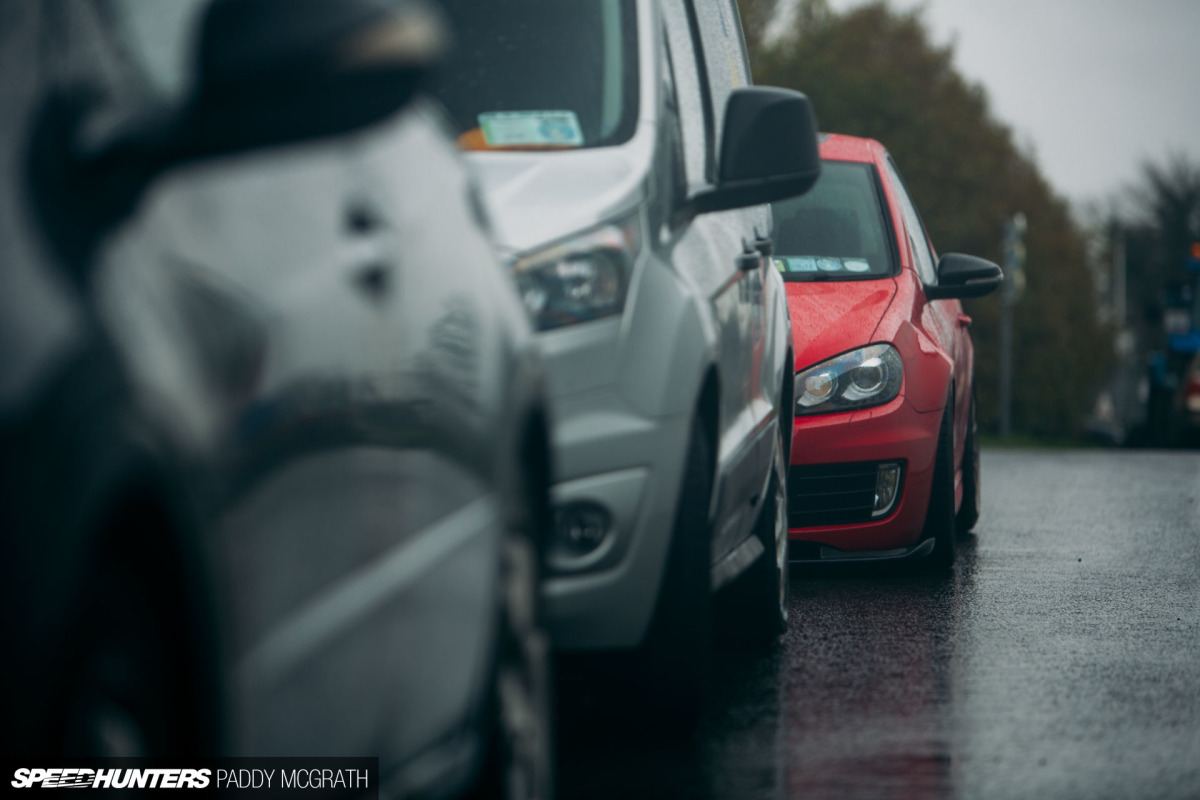 I do find myself getting overexcited about the simplest of things, but then, maybe that's the joy of being a car enthusiast. Hell, it beats sitting in a pub all day and not remembering anything the next day, if anything.
Paddy McGrath
Instagram: pmcgphotos
Twitter: pmcgphotos
Facebook: Paddy McGrath
paddy@speedhunters.com
Cutting Room Floor