A Long Time Love Affair
"Do you really think this is good enough for Speedhunters?"
It's a dull Saturday afternoon and we're walking through a quiet, clean factory that's closed up shop for the weekend. "My boss is a petrolhead, too. So he loves this thing and doesn't mind it being here." The voice talking to me is that of Pete Doyle, an amateur racer who competes in time attack and sprint events in Ireland. He's also the owner, builder and driver of the brilliant white EP82 Toyota Starlet that sits in front of us. "It used to be my road car, but it's slowly become what it is now."
The first time I met Pete was by coincidence at Spa Francorchamps in 2013, where we were both attending the Belgian Grand Prix. It was the last year of the naturally aspirated V8s and both Pete and his father knew it was an opportunity not to be missed. I was walking on the hot side of the fence between Les Combes and Radillon when I heard a familiar accent call me from the crowd. As it would happen, we both grew up in the same city and stayed in touch since. I made the promise to shoot Pete's EP82 one day.
It might have taken nearly four years, but last Saturday was that day.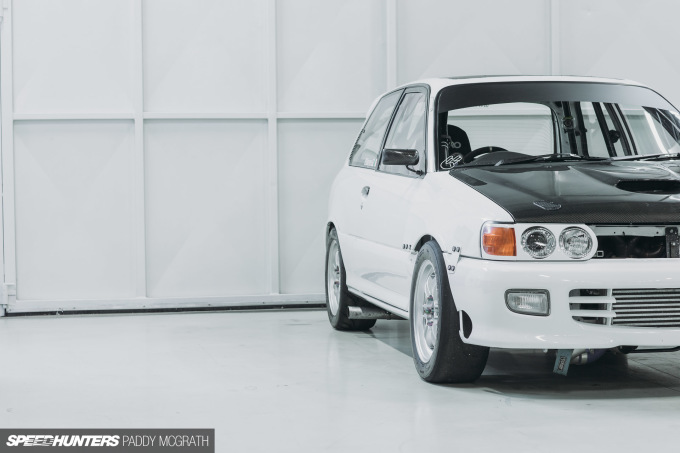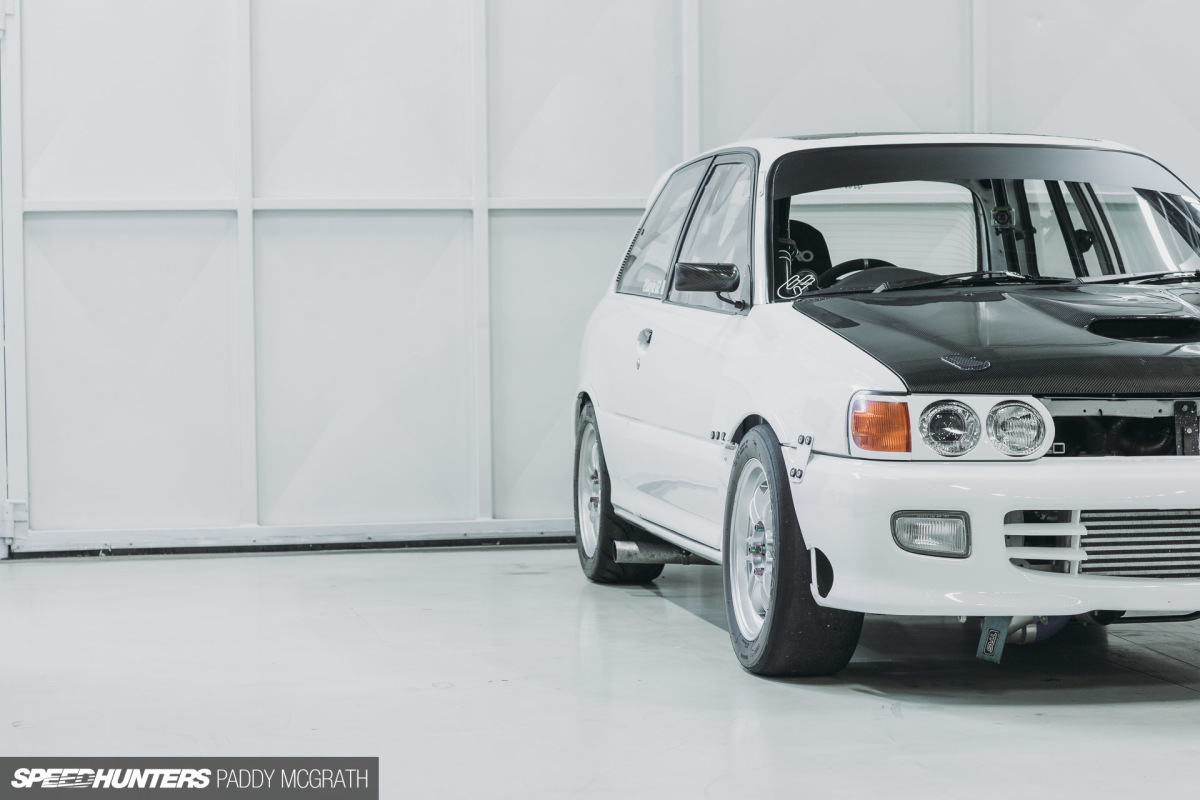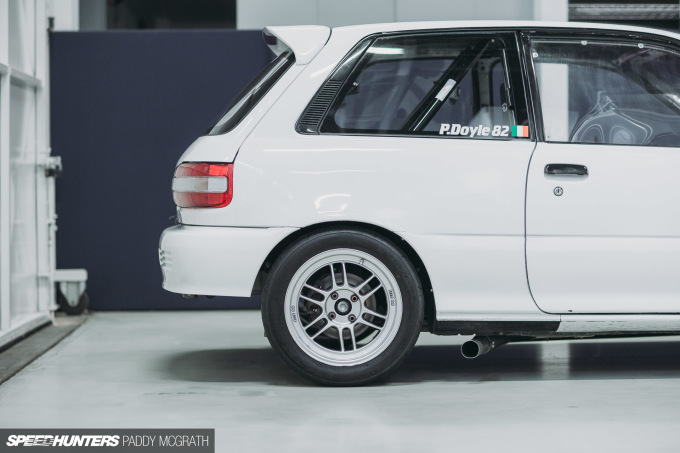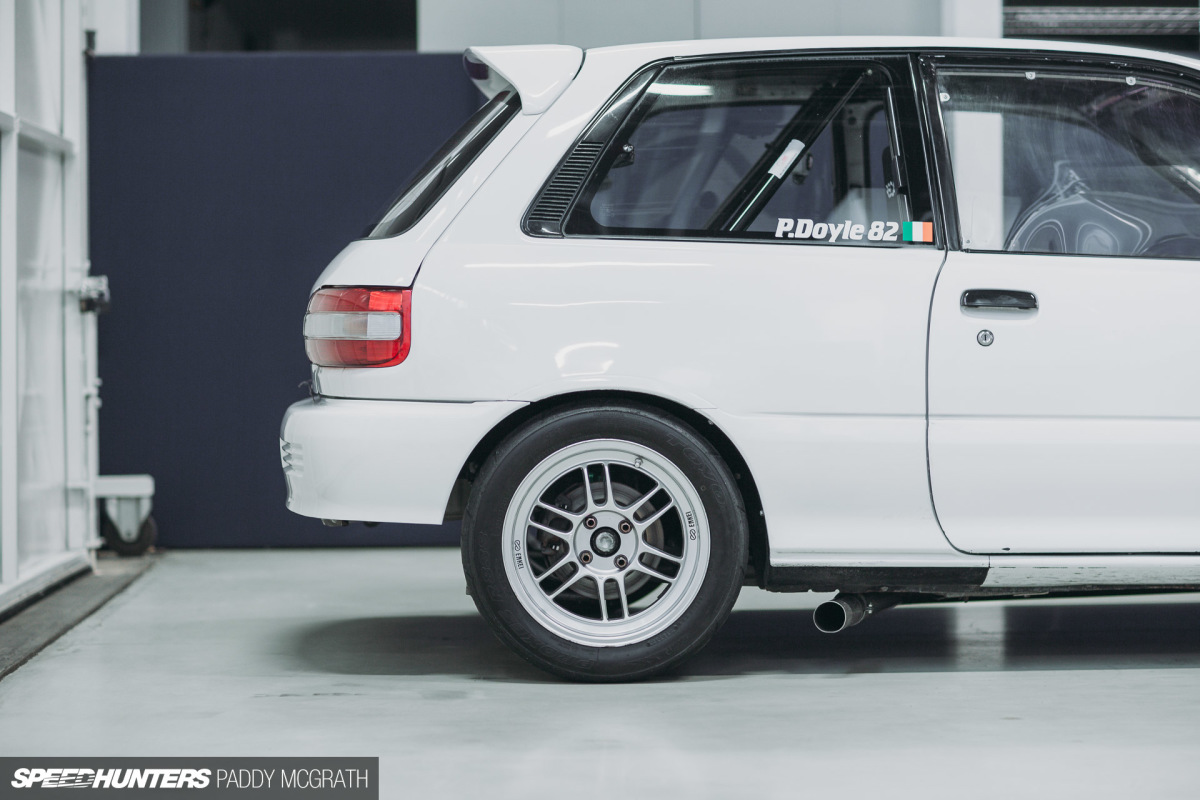 The EP82 has a cult following in Ireland, as I'm sure it does in most markets that it reached. Growing up during my teenage years, you couldn't walk far without hearing the familiar sound of boost building followed by the rush of air pressure escaping through a dump valve before a gear change.
Despite their small size and limited cubic capacity (just 1.3 litres), the Starlet GT Turbo and its successor, the EP91 Toyota Glanza V, were renowned as giant-slayers on the road. Because of their small engine, they were cheap to run and because insurance companies weren't wise to their potential, at least for a short time, they were the go-to cars for enthusiasts who were just beginning their motoring lives.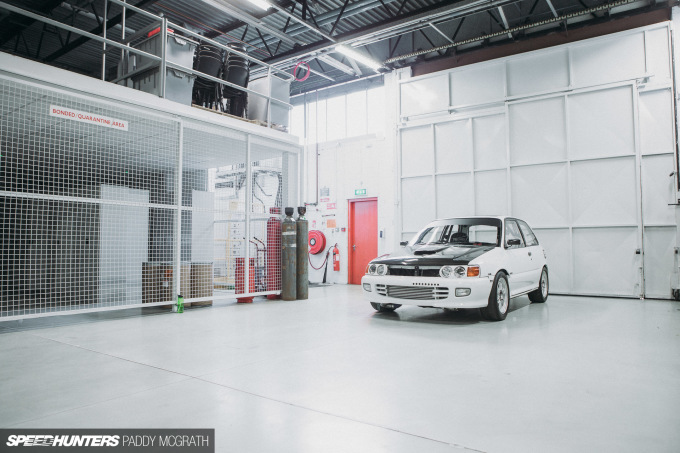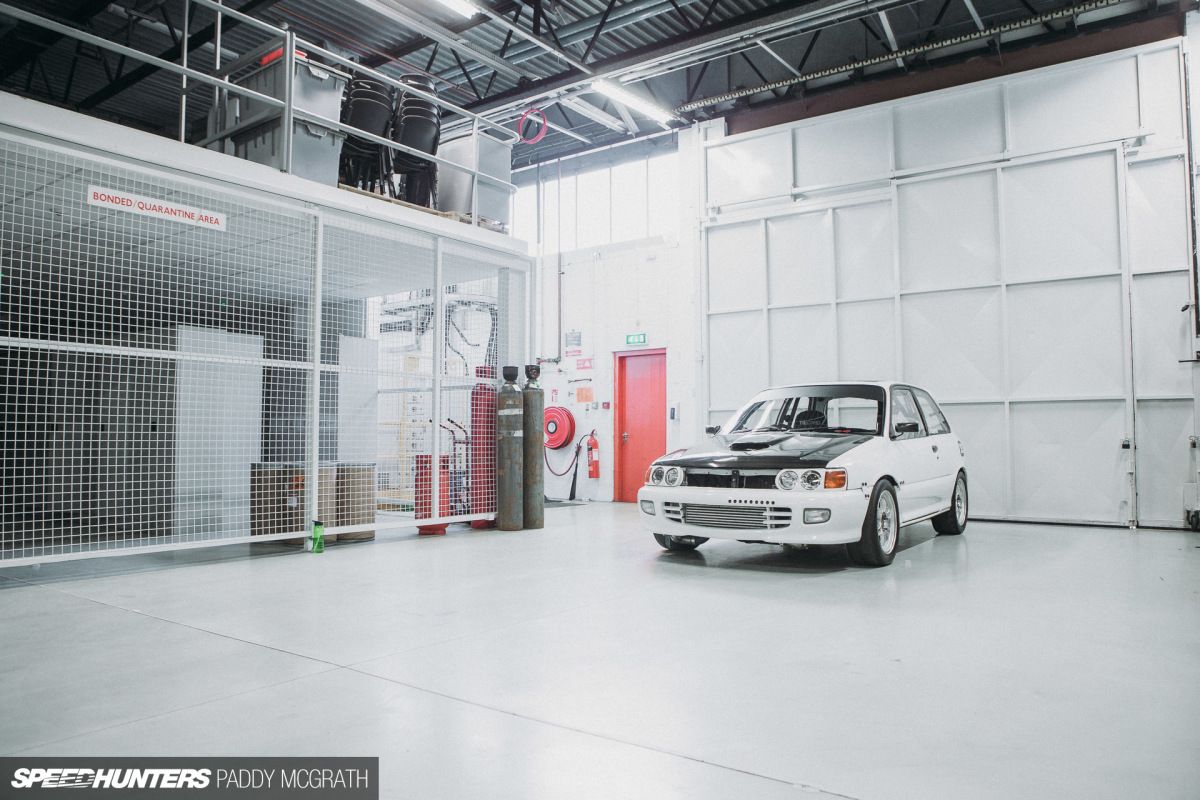 They were quite easy to tune and get more power from as well, and 200hp examples were common at the time. As the years passed by, insurance companies became aware of their potential and increased premiums accordingly. It also didn't help that on any given weekend, you could find one buried in a ditch somewhere after its owner was shown a real world demonstration of chronic understeer.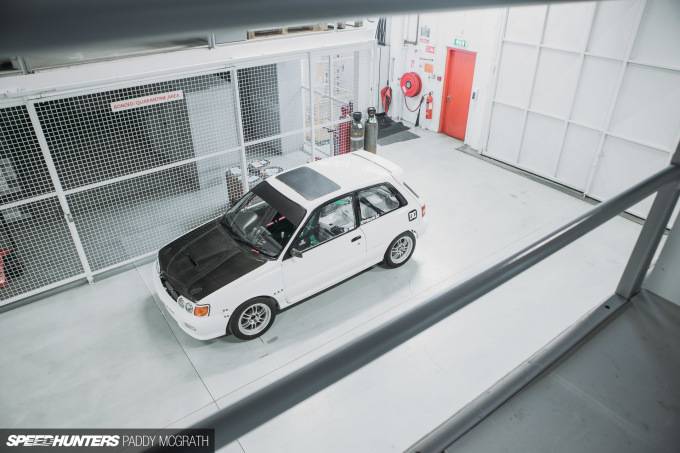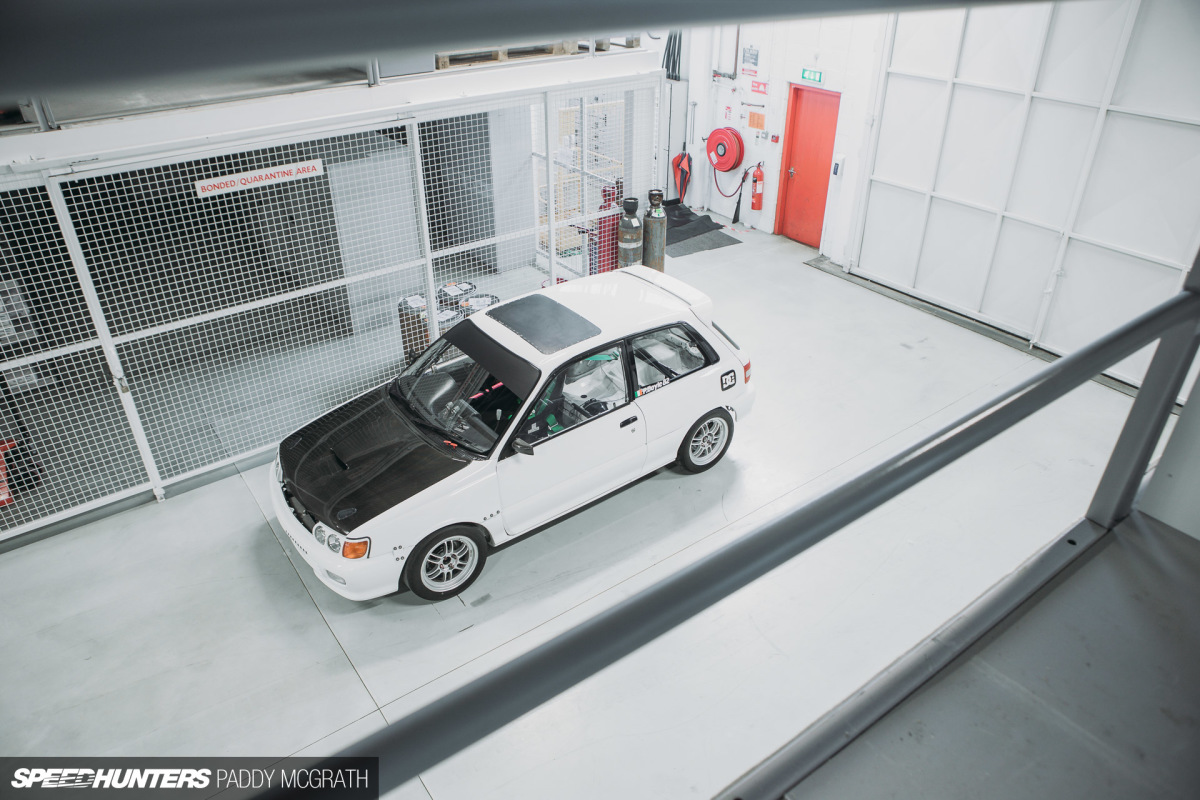 You don't see many of them on the streets here now, which is a shame. In fact, I can't even remember the last time I saw one, truth be told. I am glad that Pete has not only kept his, but evolved it into something more than it ever could have been otherwise.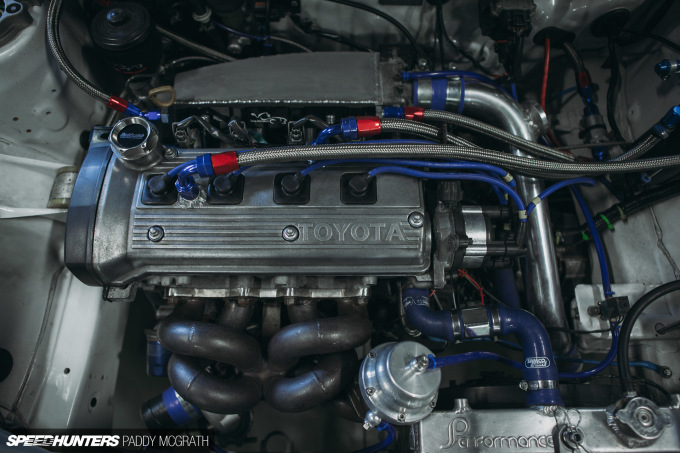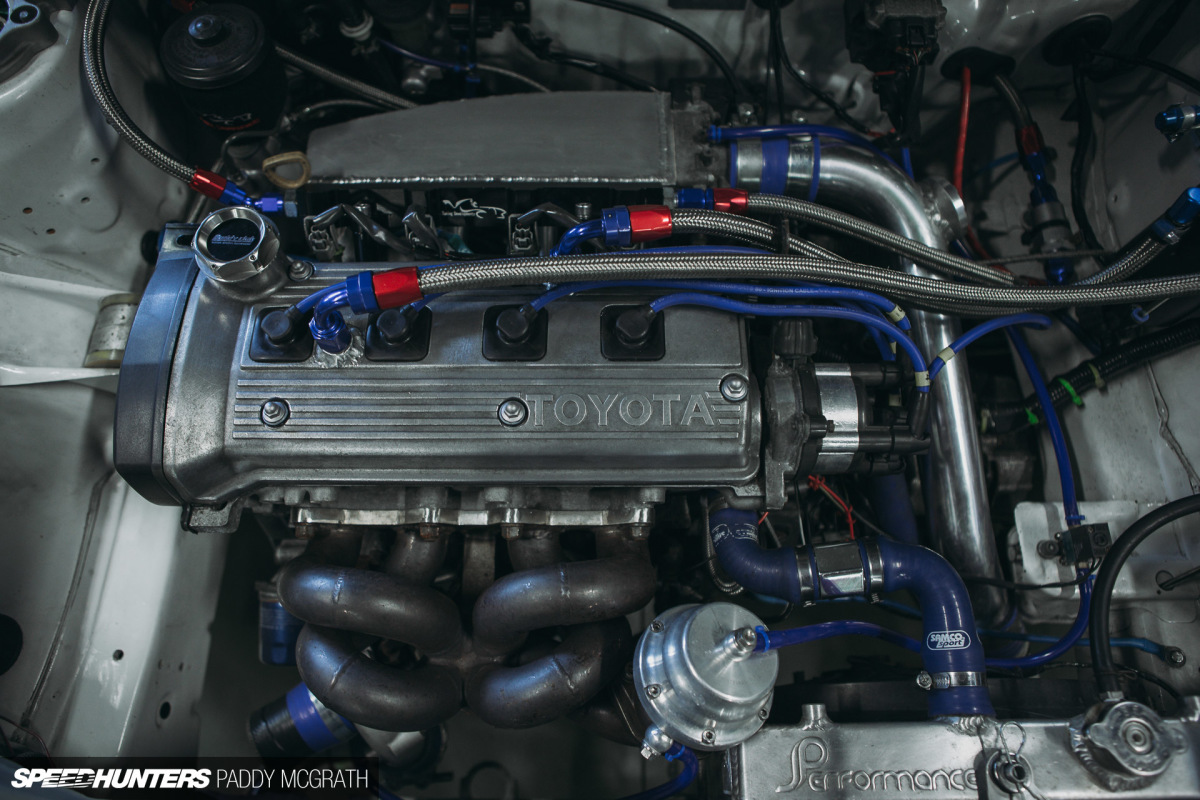 Despite having the option available to him of running a larger capacity block, Pete has somewhat stubbornly chosen to develop the original 1.3-litre 4E-FTE. "It just feels more rewarding to see what this can do; it feels more rewarding then when I get a result, knowing its still only a 1.3."
It's far from standard, of course. The cylinder head and block were brought to Martin Treacy of Westward Precision Engineering, who set about improving their flow. CP-Carrillo pistons, Scat connecting rods, ACL bearings and 5E-FTE camshafts with an adjustable pulley were all utilised.
The turbocharger was built and developed by famous Subaru UK tuner Andy Forrest. It's a hybrid TD04 with a 38mm TiAL external wastegate attached to a custom stainless steel exhaust manifold, down-pipe and system which exits behind the driver's door. "I didn't exit the exhaust there for looks, it was just the most direct route for it without having to navigate the rear suspension componentry." With the exceptions of the head, block work, and the paint, Pete has put everything else together himself.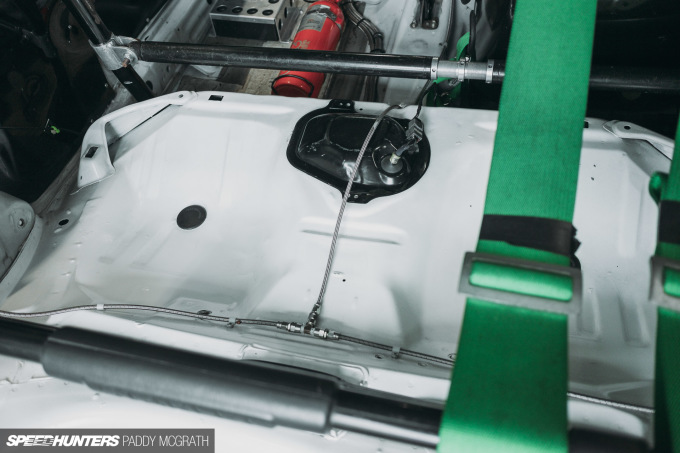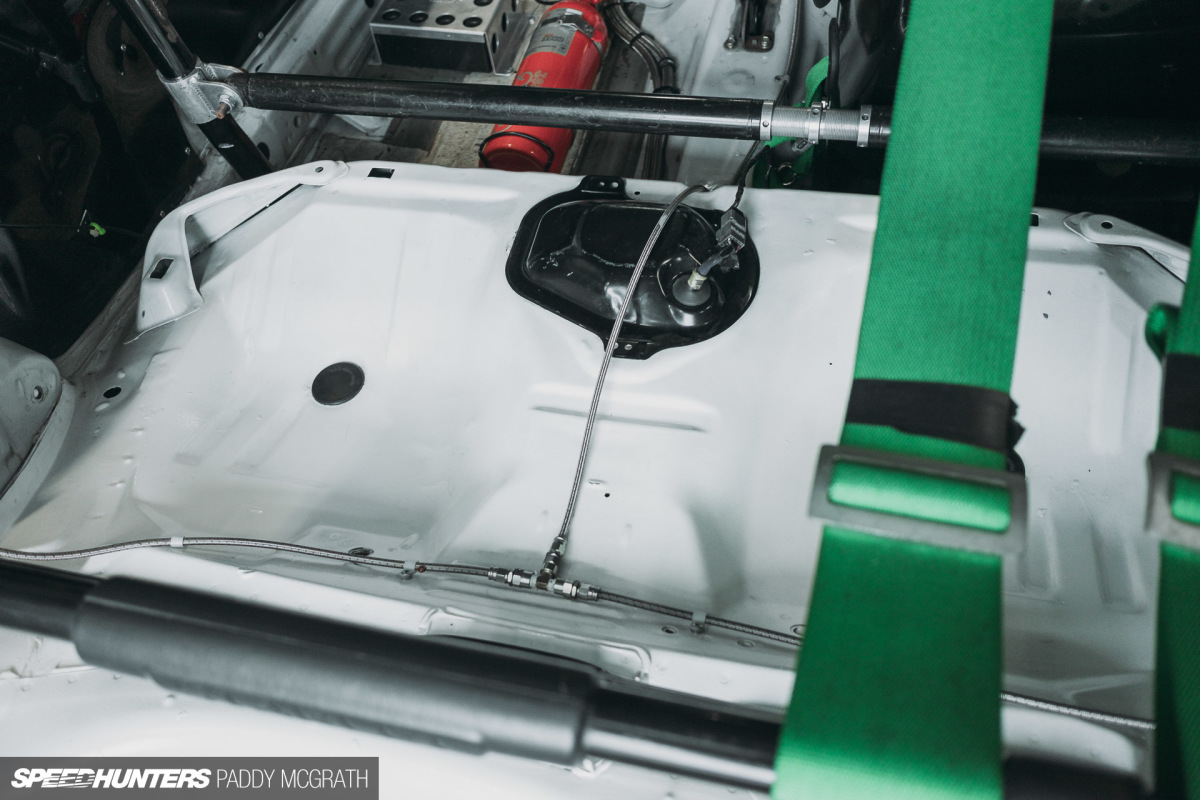 Fuelling is provided by 330cc injectors on a Tuning Developments fuel rail, with a Tomei fuel pressure regulator, a 255l/hr pump and braided fuel lines with an in-line filter. The original fuel tank was cut and narrowed after Pete started to experience fuel surging; some 16 litres of capacity were removed from the tank which solved the problem. The tank is still mounted in the original position, within the confines of the wheelbase.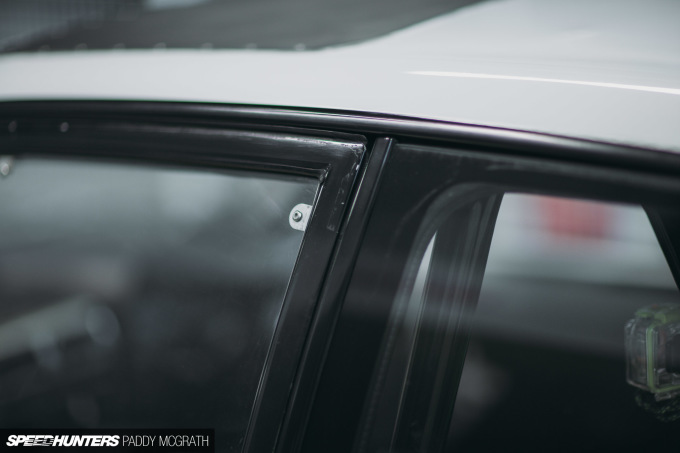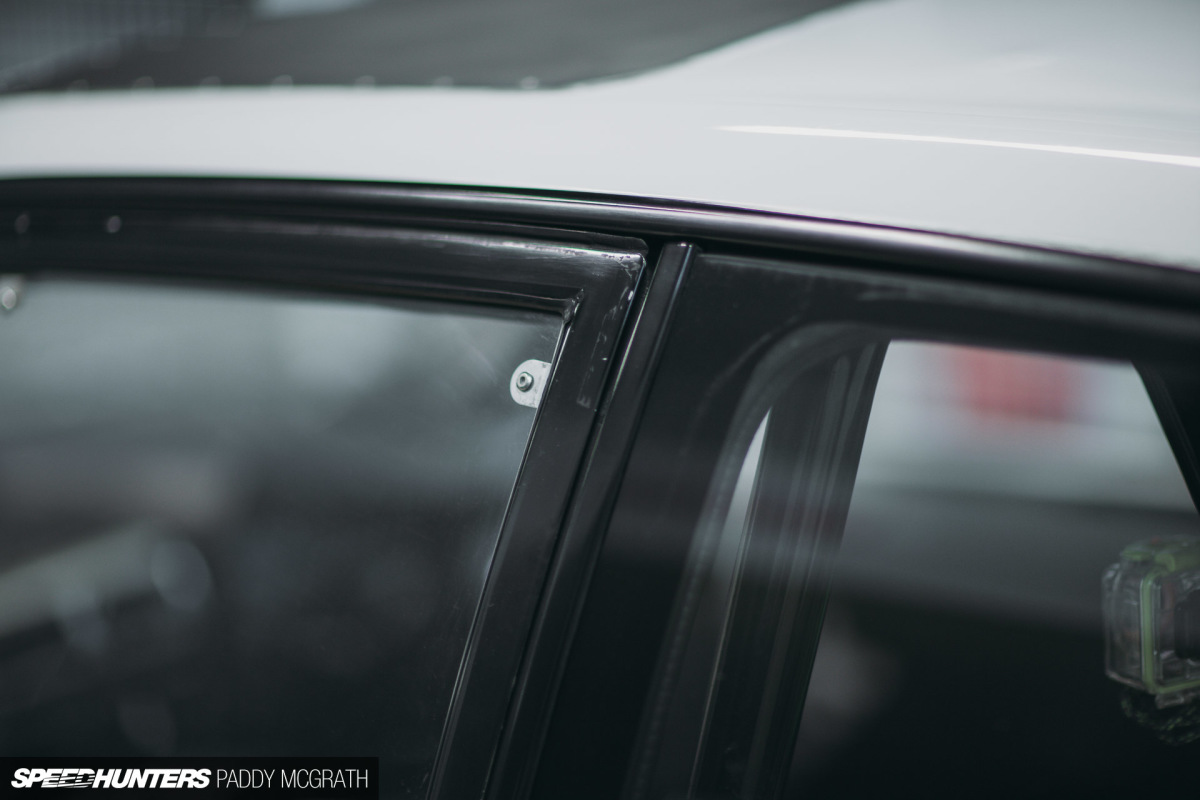 With a power figure of around 240hp and 241Nm but a weight of under 750kg, the result is a power-to-weight ratio of 320hp/ton. Weight is an issue though, but not how you might think. Where most need to cut and remove as much weight as possible from a car, Pete had to make decisions about where to leave what little weight remained. For instance, while the front windows are polycarbonate, the rear factory glass still remains to keep weight over the rear wheels.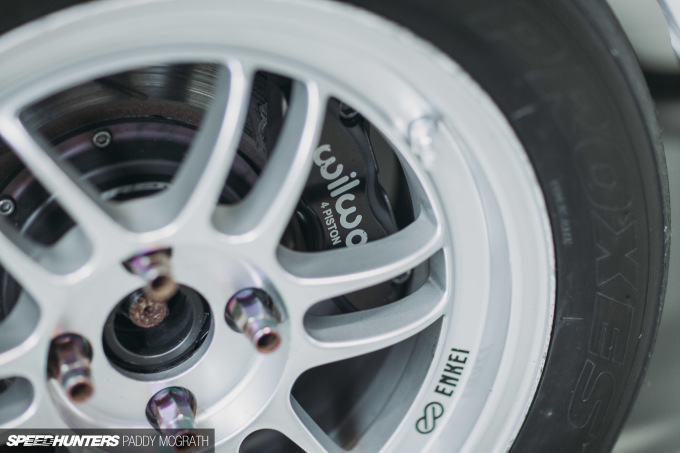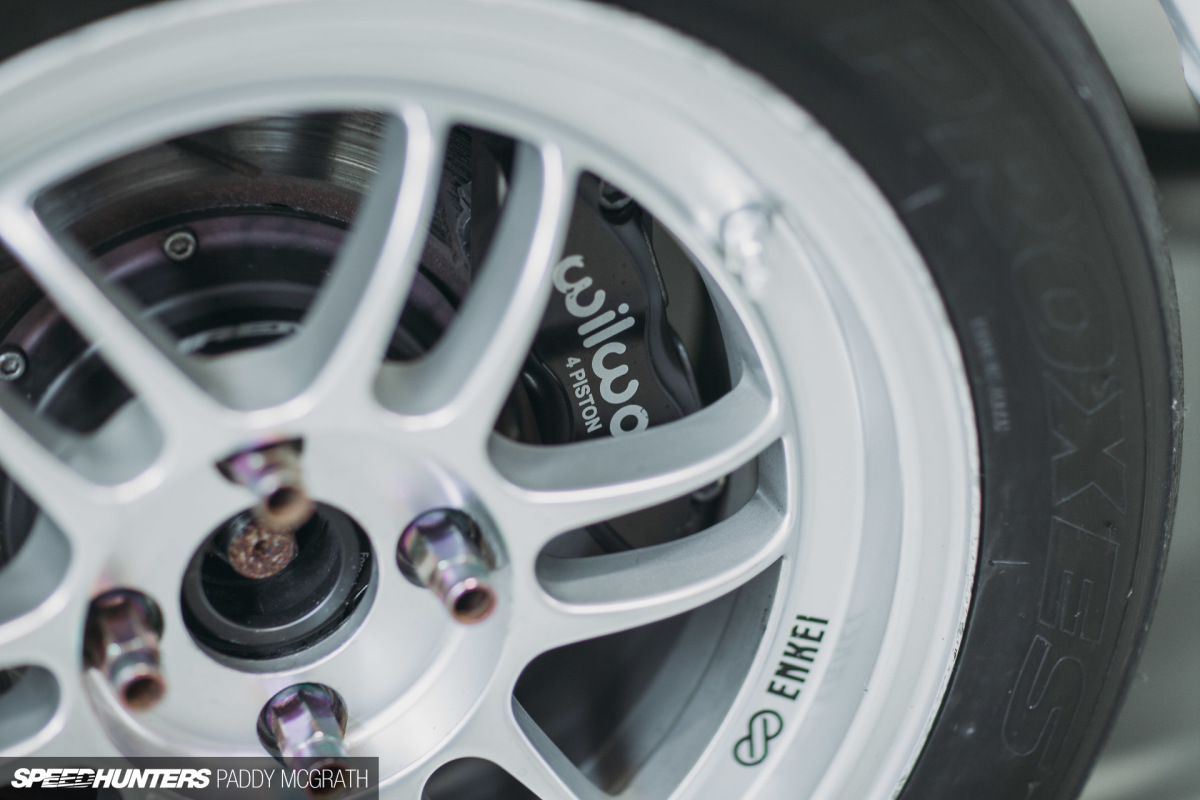 Even with the brake bias adjusted all the way to the front Wilwood Midilite calipers with 288mm two-piece discs (as much as possible at least) the rear wheels were still locking under heavy braking at certain points around Mondello Park, just due to the lack of weight over them. By retaining the rear glass and running a grooved Toyo R888 tyre over a full rear slick (it proved almost impossible to get heat into the rear slicks during the short sessions), the issue has largely been cured.
K.I.S.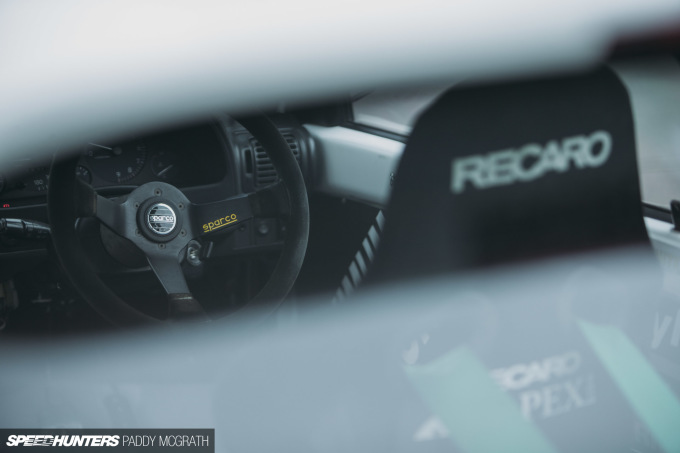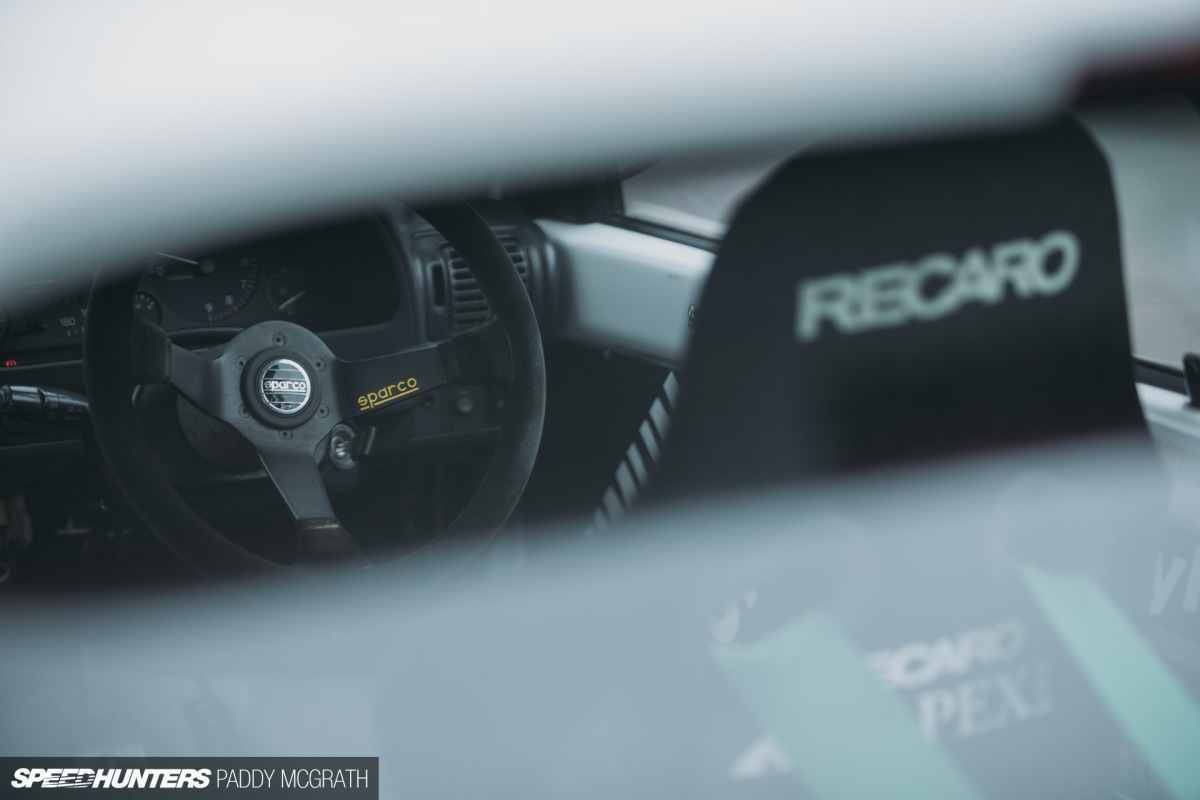 It's a simple and very straightforward car, and I think the interior best reflects this. There's not much in here to write about, save for the multi-point roll-cage with added door bars, the Recaro Pole Position seat and D2 harnesses, the Sparco deep-dished wheel and pedal set, the requisite safety systems and the A'PEXi RSM and A'PEXi FC Commander hand controller amongst others. There's also water and oil temperature gauges, and the Odyssey battery is mounted to the passenger side floor, but that's really it.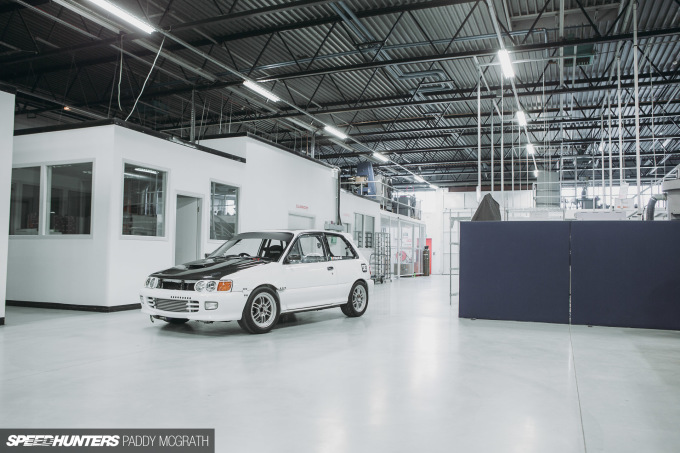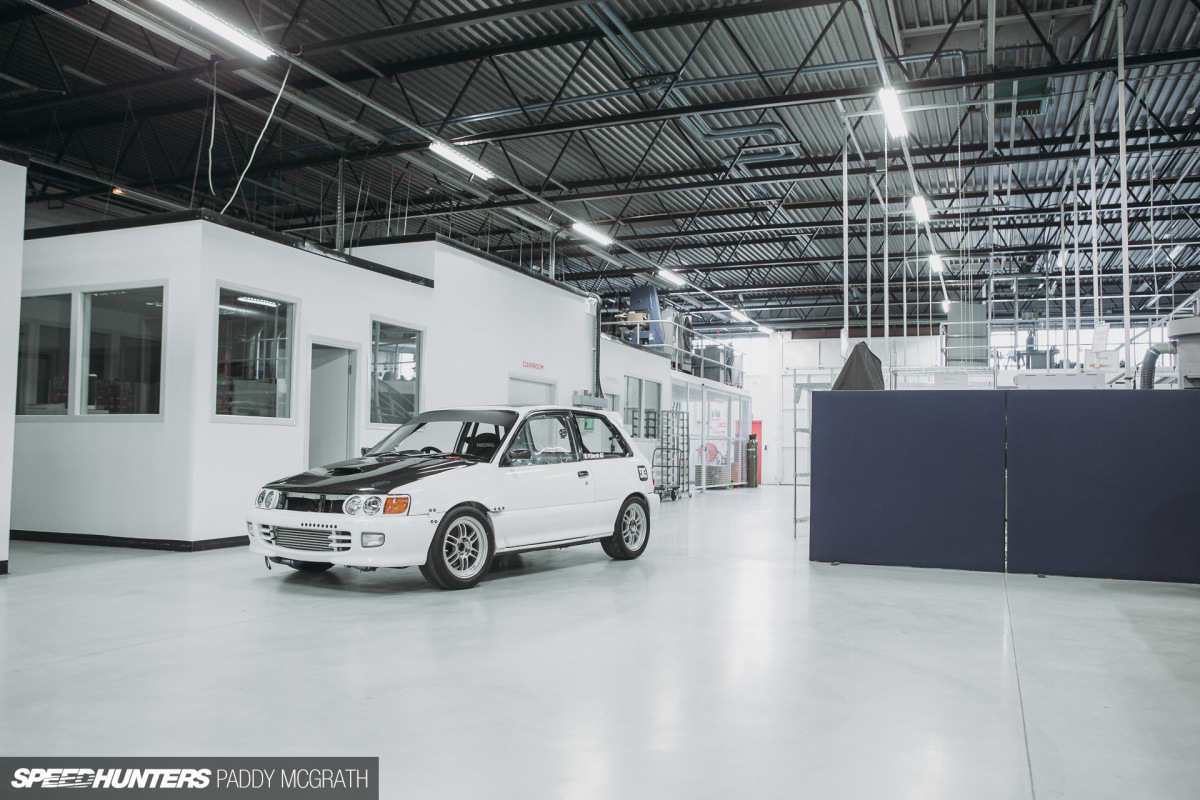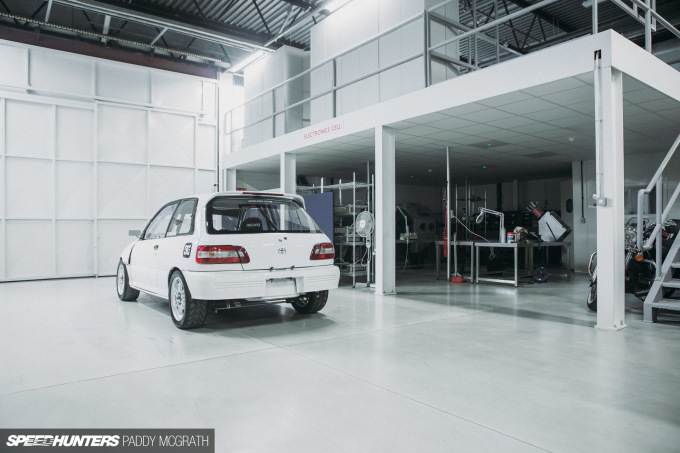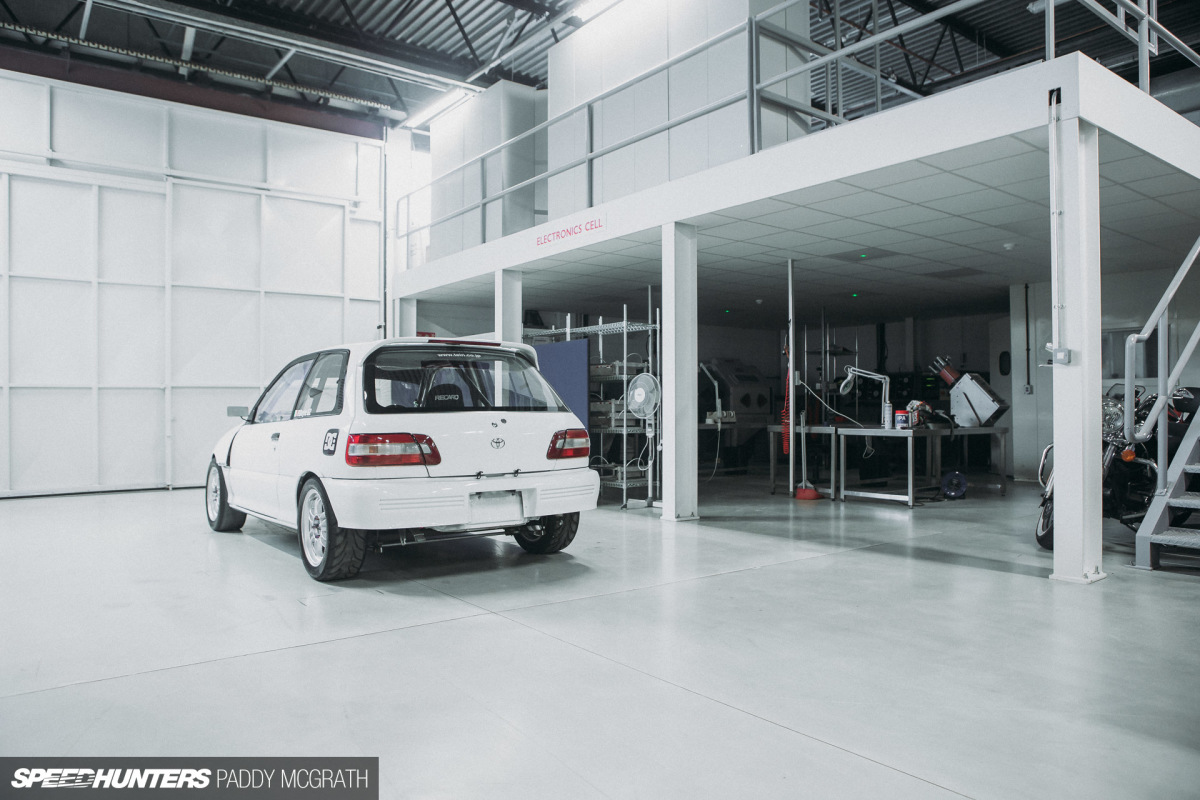 On a similar note, the exterior matches the interior for its simplicity. The front wings have been cut and widened to allow for the 30mm increase in track at each side. There's a vented carbon fibre bonnet, SPA Designs carbon fibre mirrors, and the original rear bumper has been cut to allow any air under the car to escape easier. But again, that's really it. For the time being at least, as Pete has plans for developing a functional aero setup for the car. There's no budget for wind tunnel or simulations, this is strictly a race budget that comes from his own pocket, so it's going to be a case of seeing what others have done and trying it out.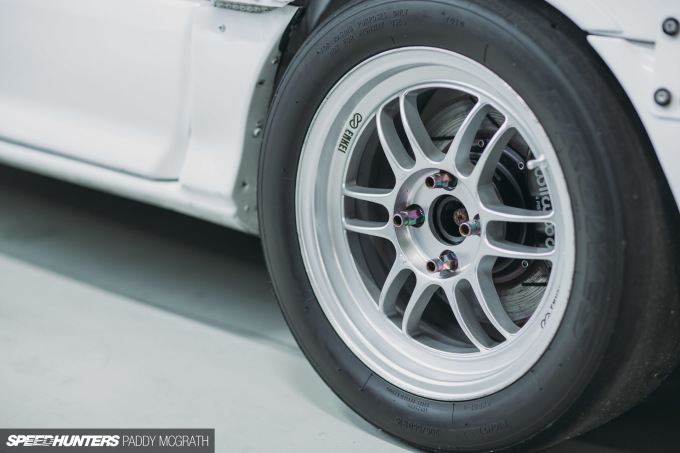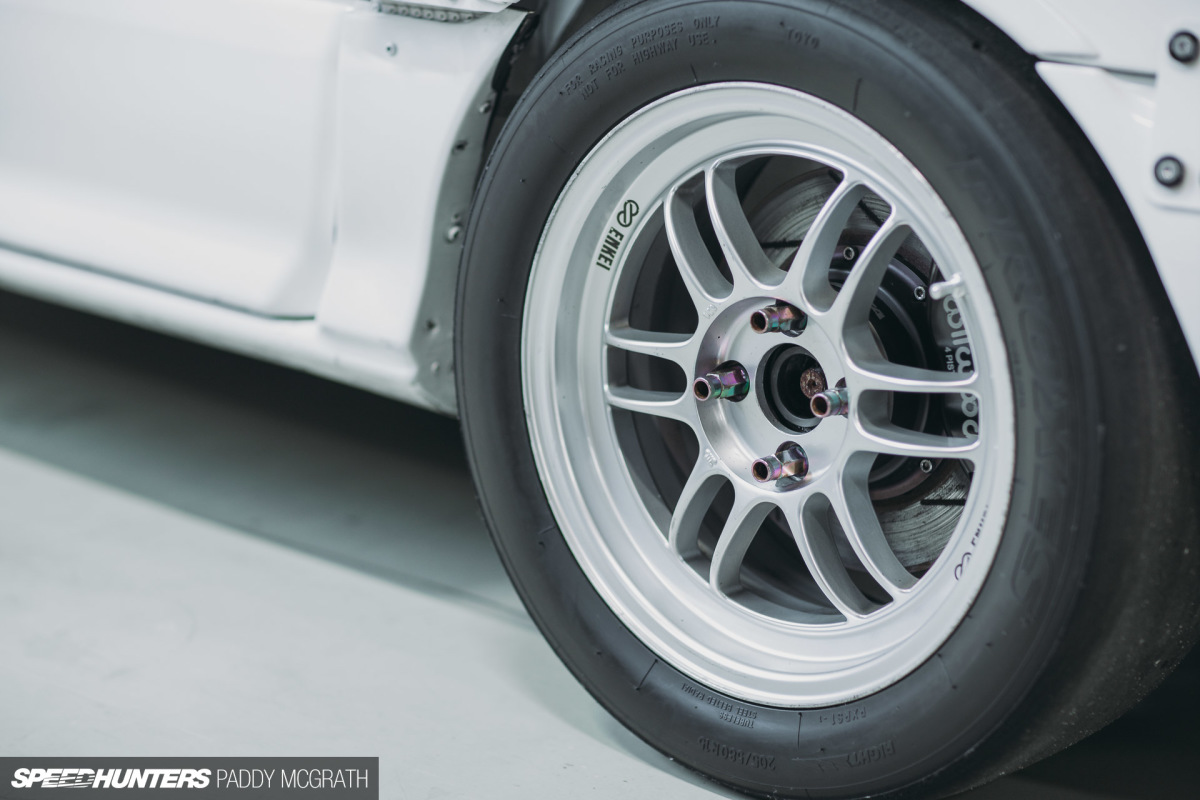 Featherweight Enkei RPF1s are used at all four corners, measuring 15×7-inches with a +35 offset. As mentioned above, the fronts are spaced 30mm either side and wear Toyo RS-1 slicks in 205/50R15 with R888s in the same size and compound on the rear.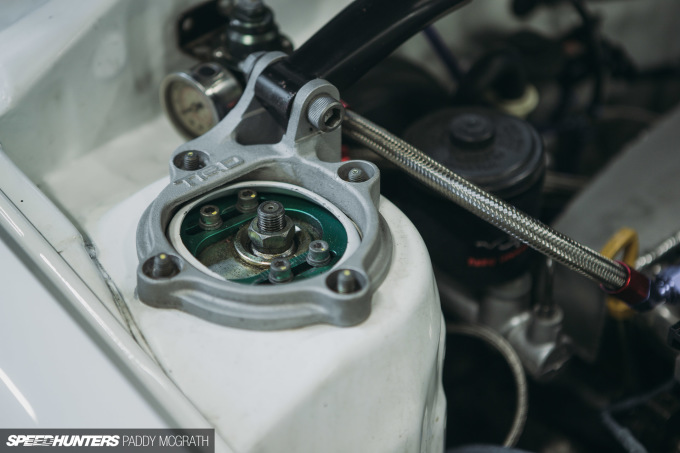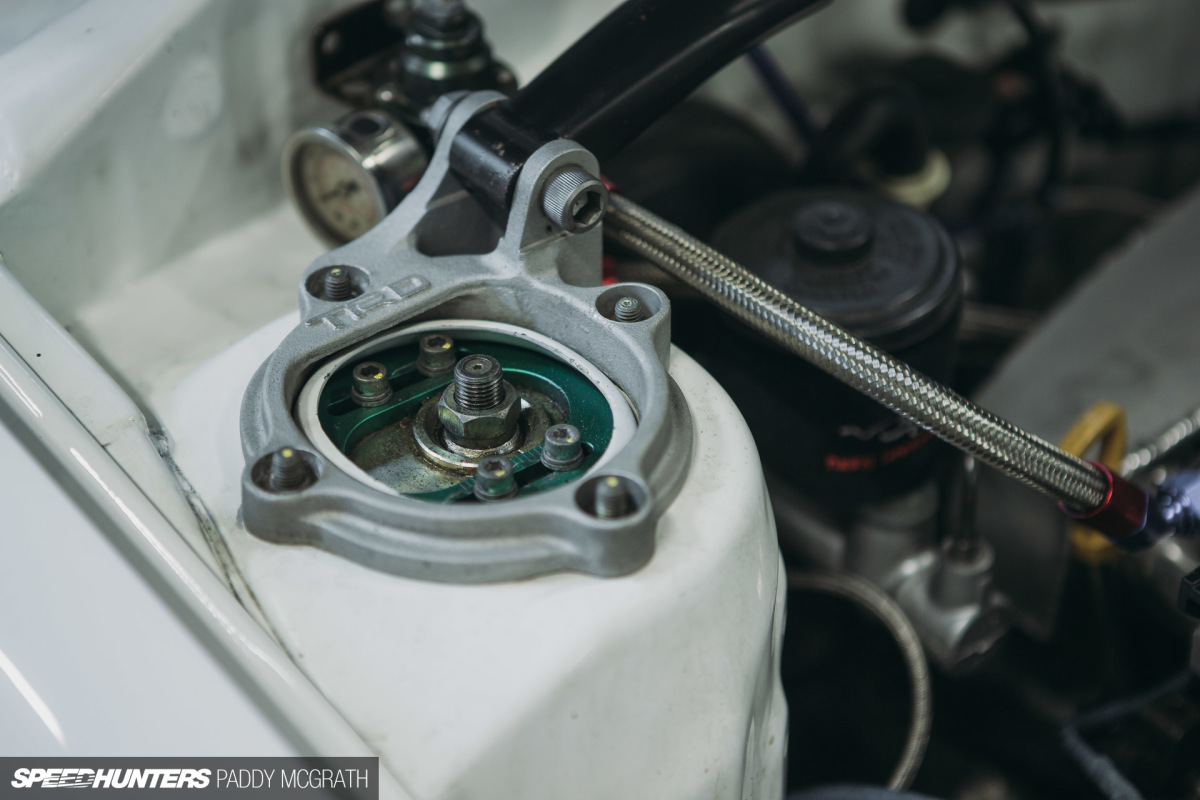 Maybe the key aspect to the car, and why Pete enjoys so much success against far more powerful rivals, is the suspension setup. Sitting on Tein Mono Flex coilovers, with Whiteline anti-roll bars front and rear, along with an adjustable panhard rod, the EP82 also features front and rear bracing, is fully poly-bushed and has a Cusco lower arm brace.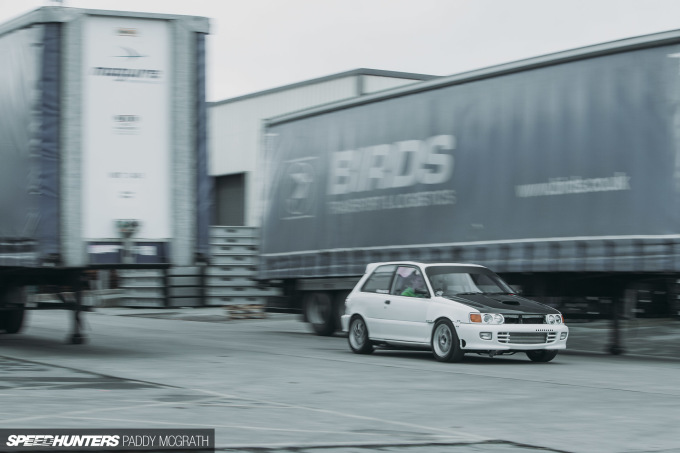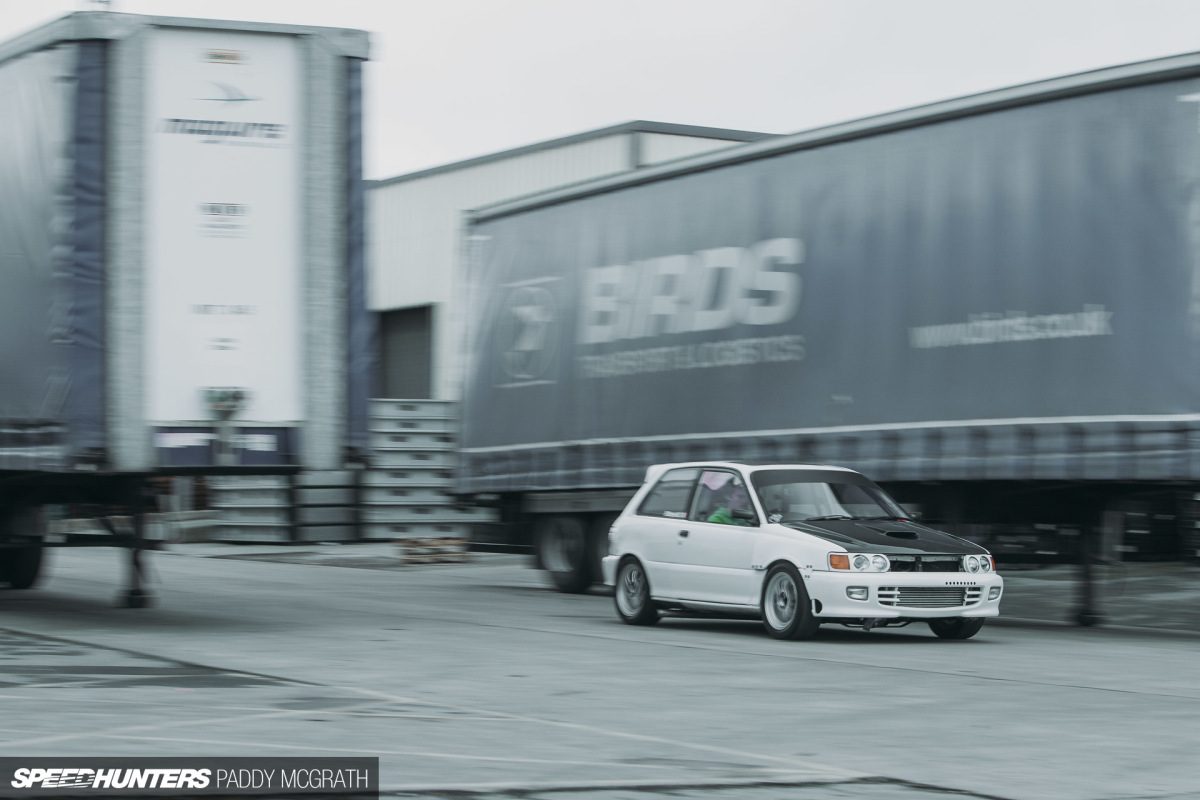 To come back to Pete's opening question, as to whether this car is good enough to be a Speedhunters car, there's absolutely no doubt in my mind that it is.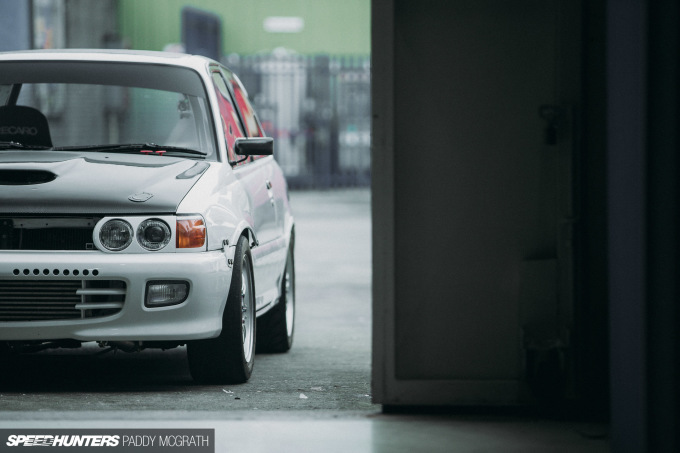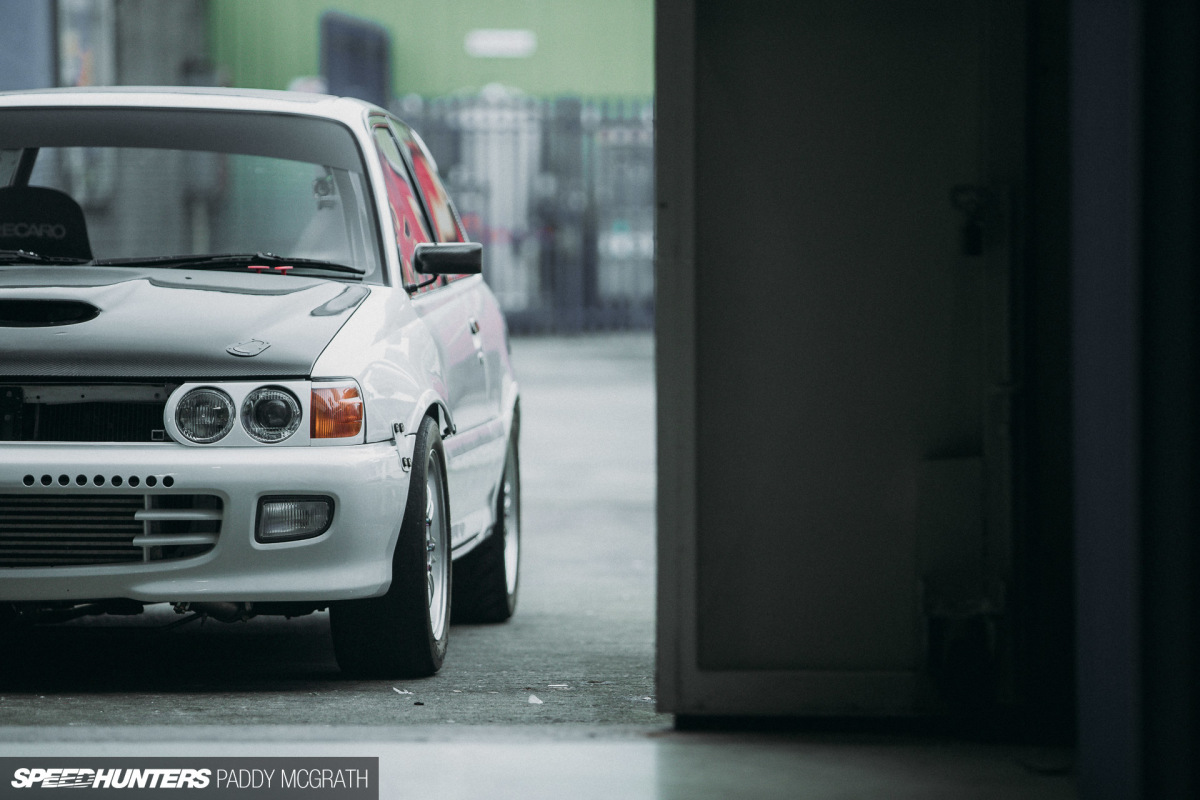 As much as we marvel at the unlimited – in terms of pretty much everything – builds of the motorsport world, there's something familiar about the guy who's building it by himself, on his own dime and in his own time. He might never conquer the world, but the enjoyment and self-fulfilment is more than worth the effort that goes into keeping a car like this alive. Even if he wasn't getting results, he's at least indulging in his car passion and not just thinking or talking about it.
I'll take the clubman over the millionaire everyday.
Paddy McGrath
Instagram: pmcgphotos
Twitter: pmcgphotos
Facebook: Paddy McGrath
paddy@speedhunters.com
Cutting Room Floor