Unbeatable
If you watched or attended the Goodwood Festival Of Speed recently, have any knowledge of notable UK Time Attack contenders, or have more than a passing interest in Subaru Imprezas, then Roger Clark Motorsport should already be on your radar. You see, the familiar white, red and black liveries of RCM's race cars have been causing quite a few upsets across the United Kingdom in the past few years.
The problem is that the cars they build are so fast that people are having a hard time beating them.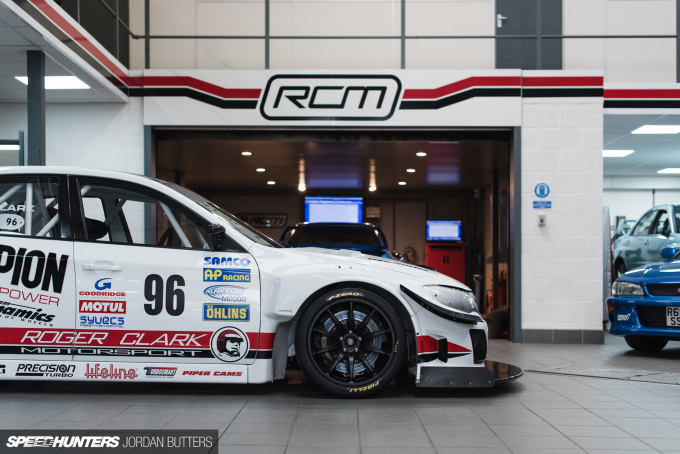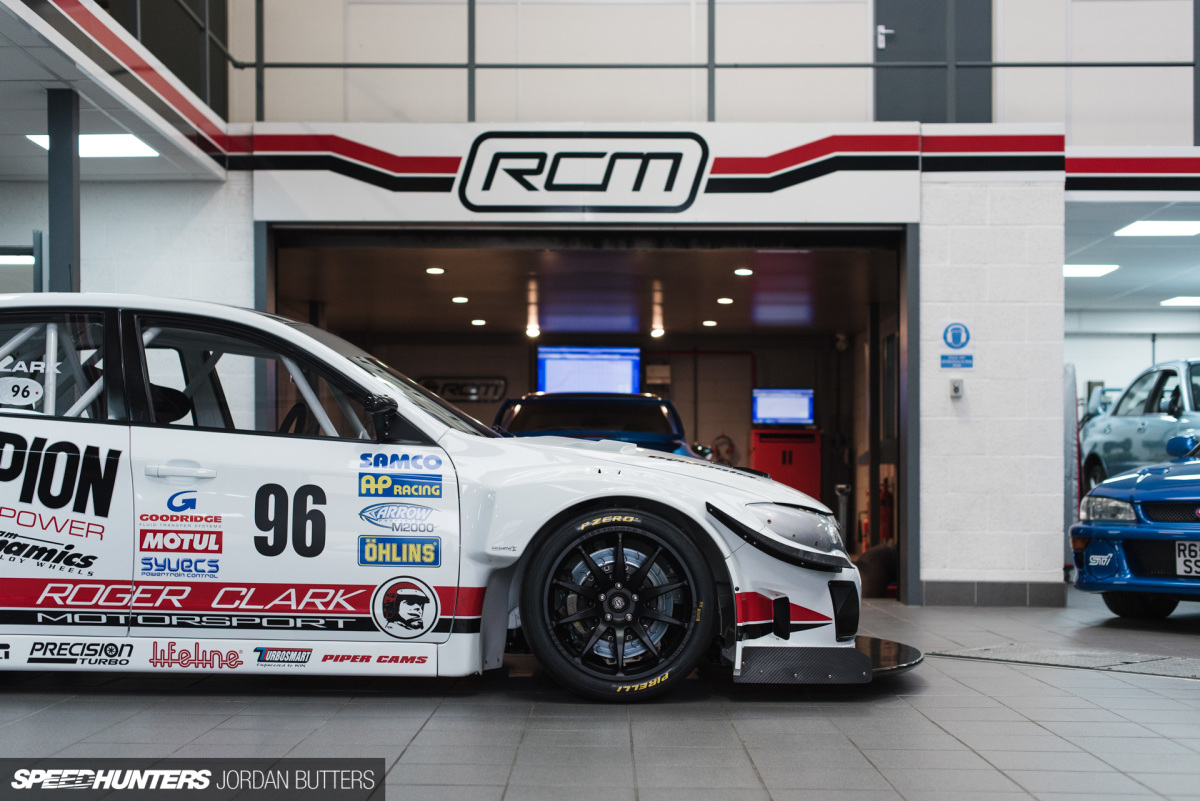 As the name implies, the business, based in Hinkley, Leicestershire, was founded back in 1991 by British rallying legend Roger Albert Clark MBE himself. To any self-respecting automotive or motorsport enthusiast, that's a name that should require no introduction, but here I go regardless…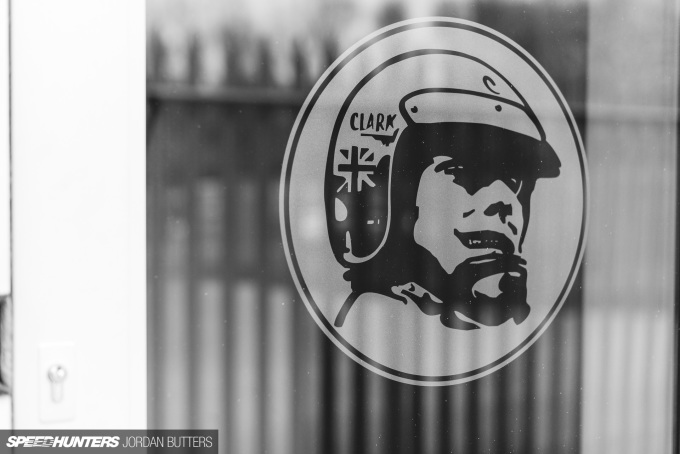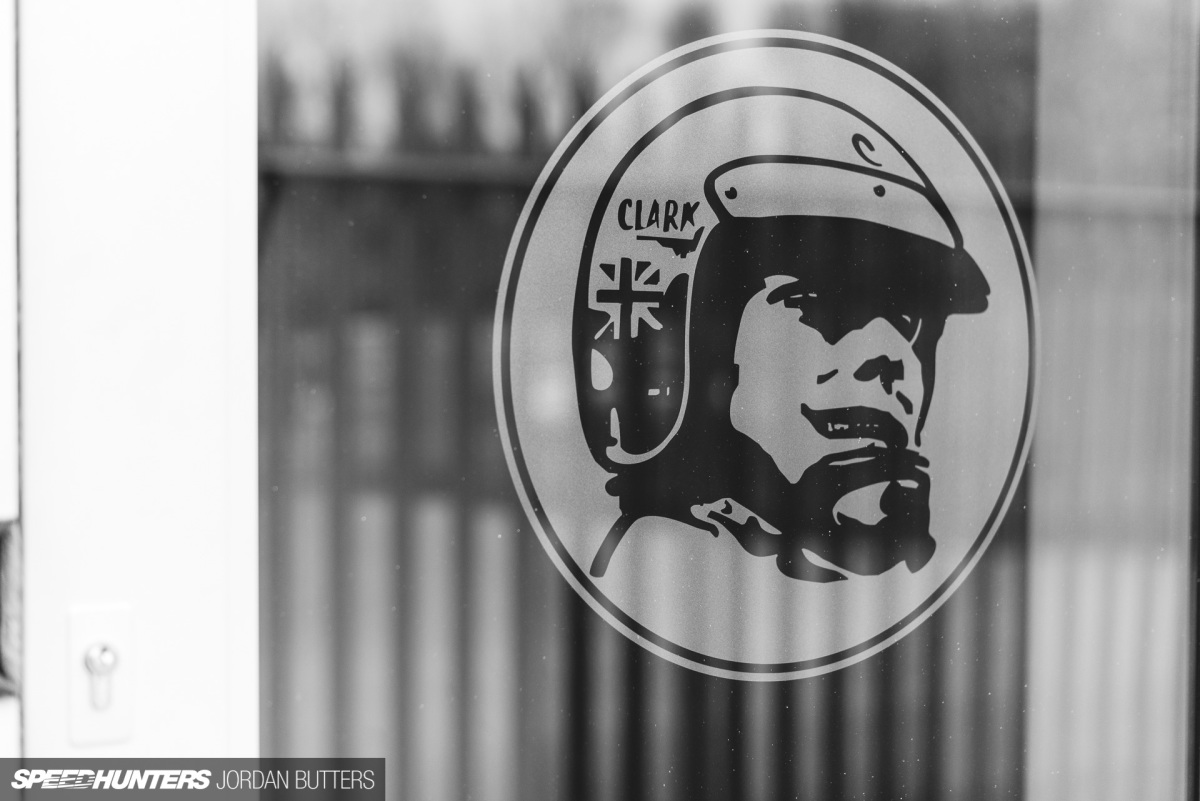 Arguably one of the most accomplished rally drivers of all time, Clark was the first ever British driver to win a World Rally Championship event, blitzing the competition in the 1976 RAC Lombard Rally in a bright red works Ford Escort RS1800. Clark didn't just peddle these fast Fords around rally stages, he also built them too during a long-standing partnership with Ford UK.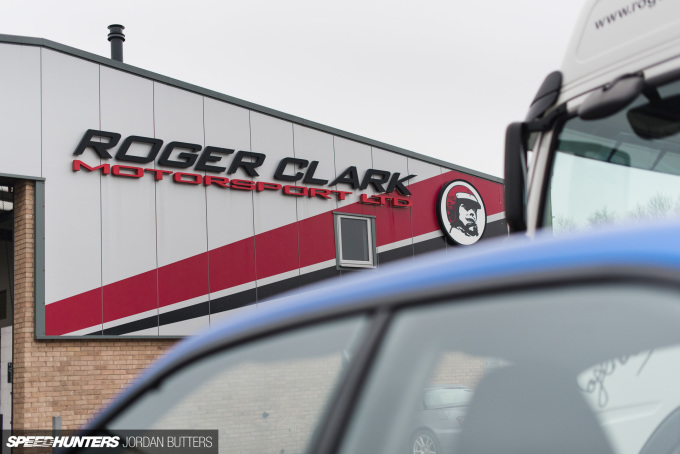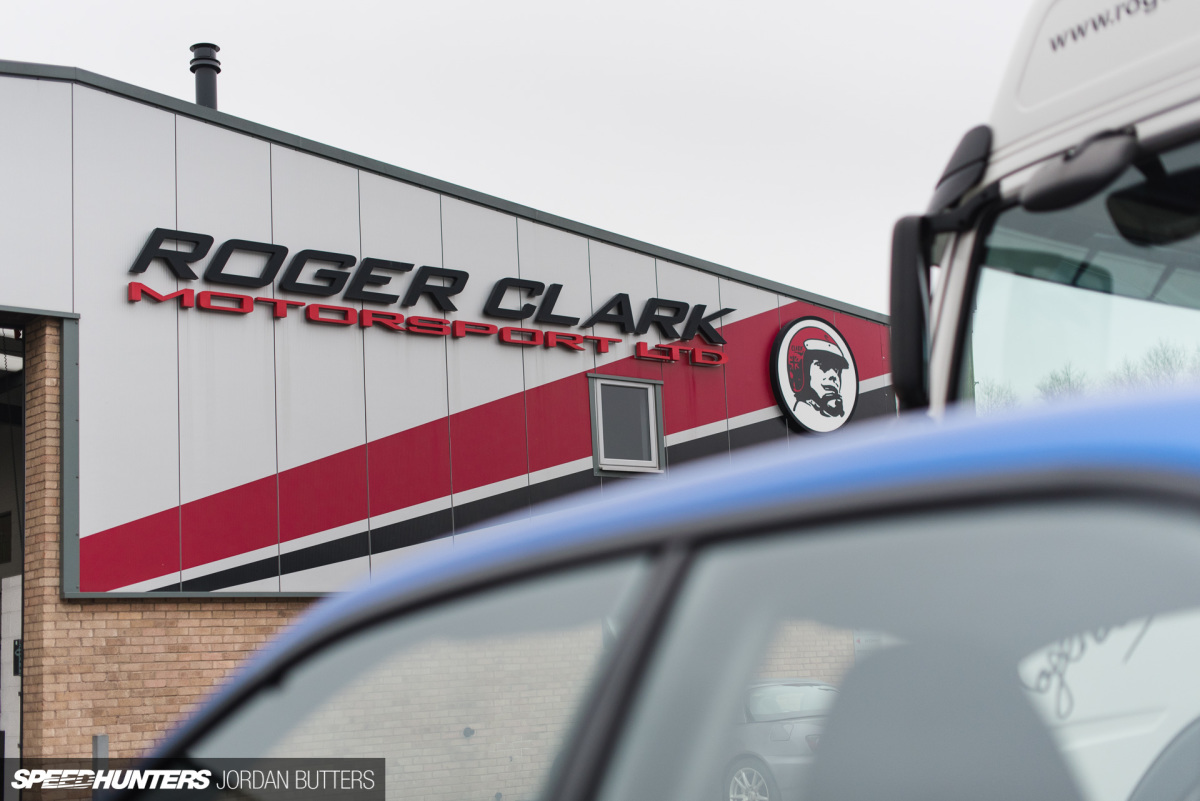 It wasn't until Clark's post-professional career that he began rallying Subarus and, in 1991, he opened Roger Clark Motorsport. Following Roger's passing in 1998, his sons Matt and Olly carried on his legacy, and continued to develop the business into what it is today: one of the world's leading innovators in performance products.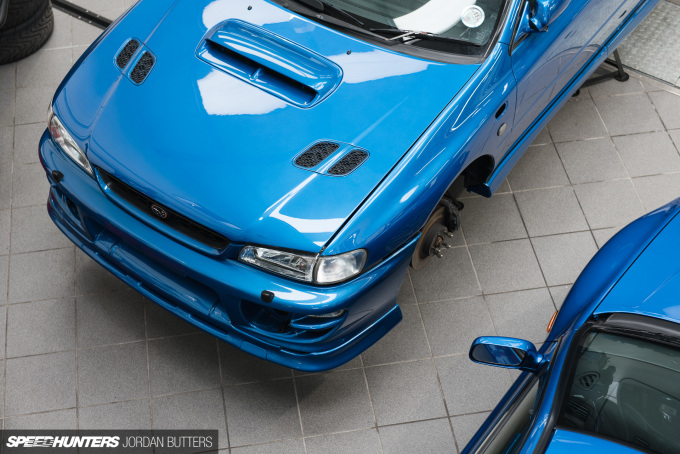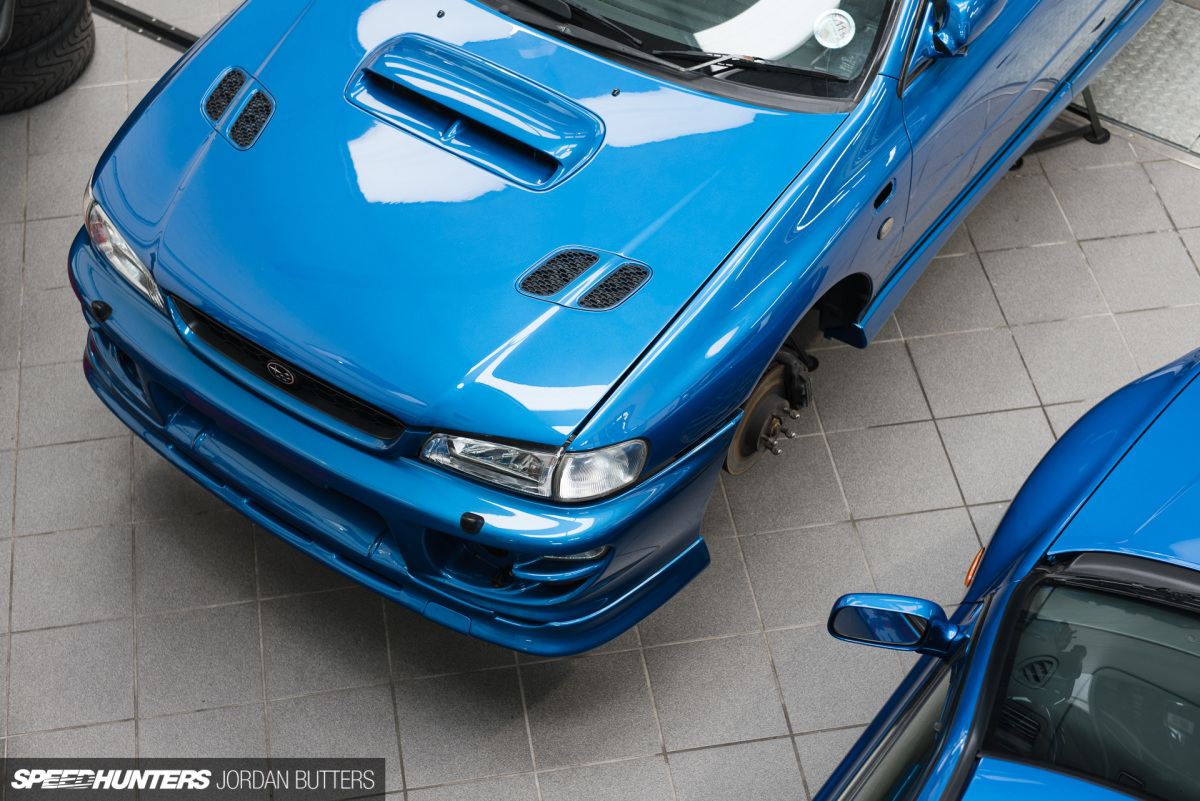 RCM's primary focus now is the Subaru Impreza, and it's a platform that they've become more than familiar with over the years. From mail order to servicing, race car development, mapping and parts R&D, RCM really is a one-stop shop for your flat-four friend.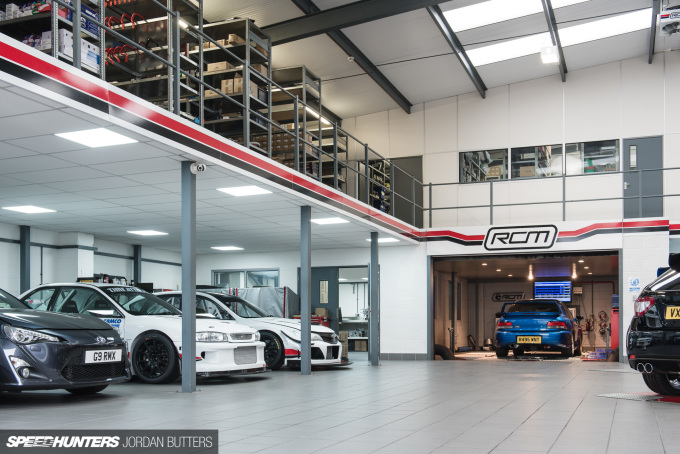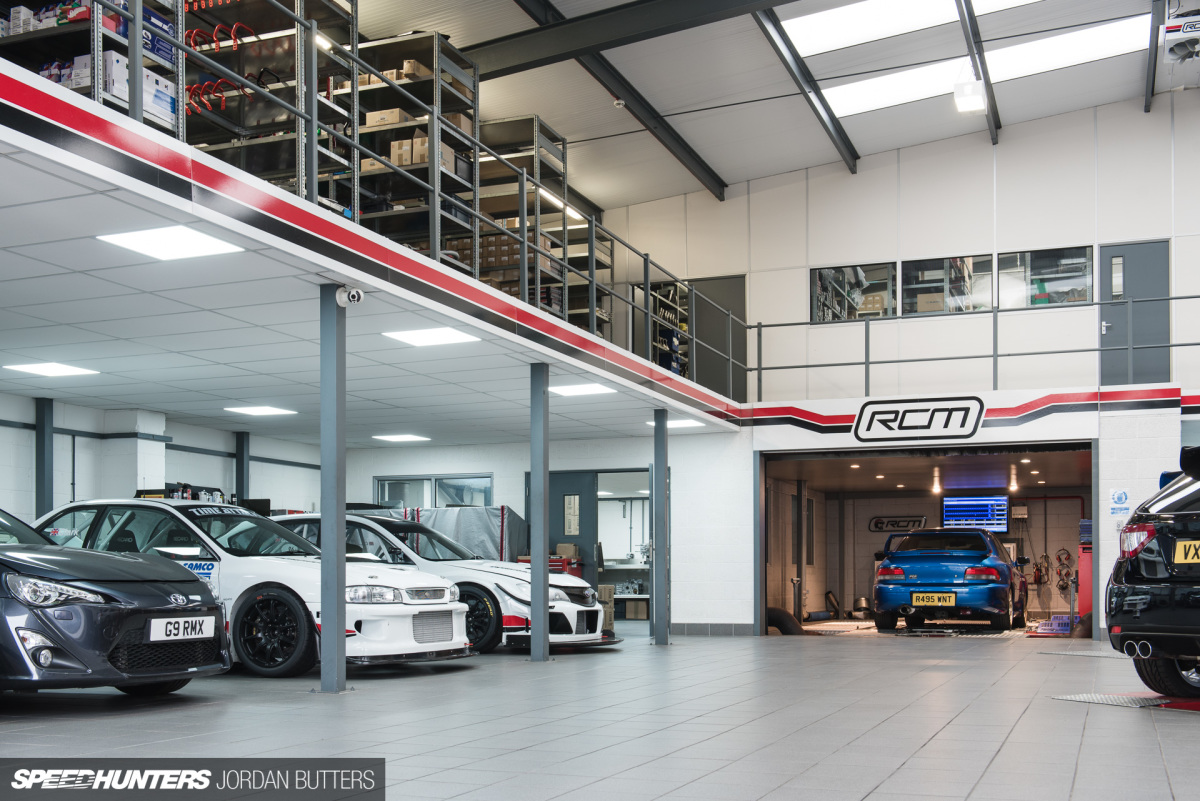 RCM's current premises, which they've called home for the past six years, is a sight to behold. Given its condition and facilities, it's hard to believe that this is a working premises for such a large business.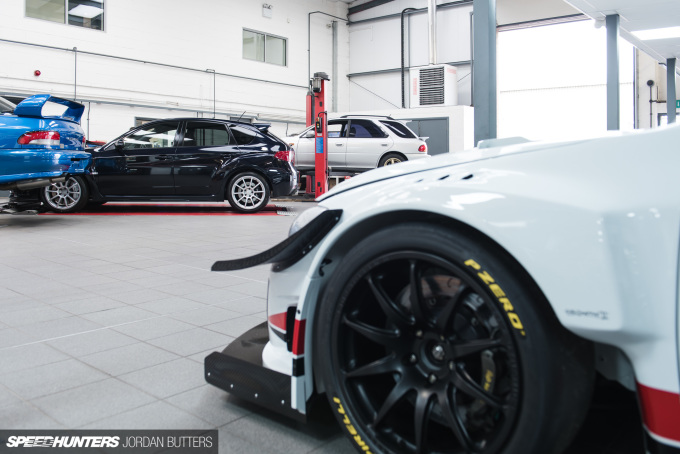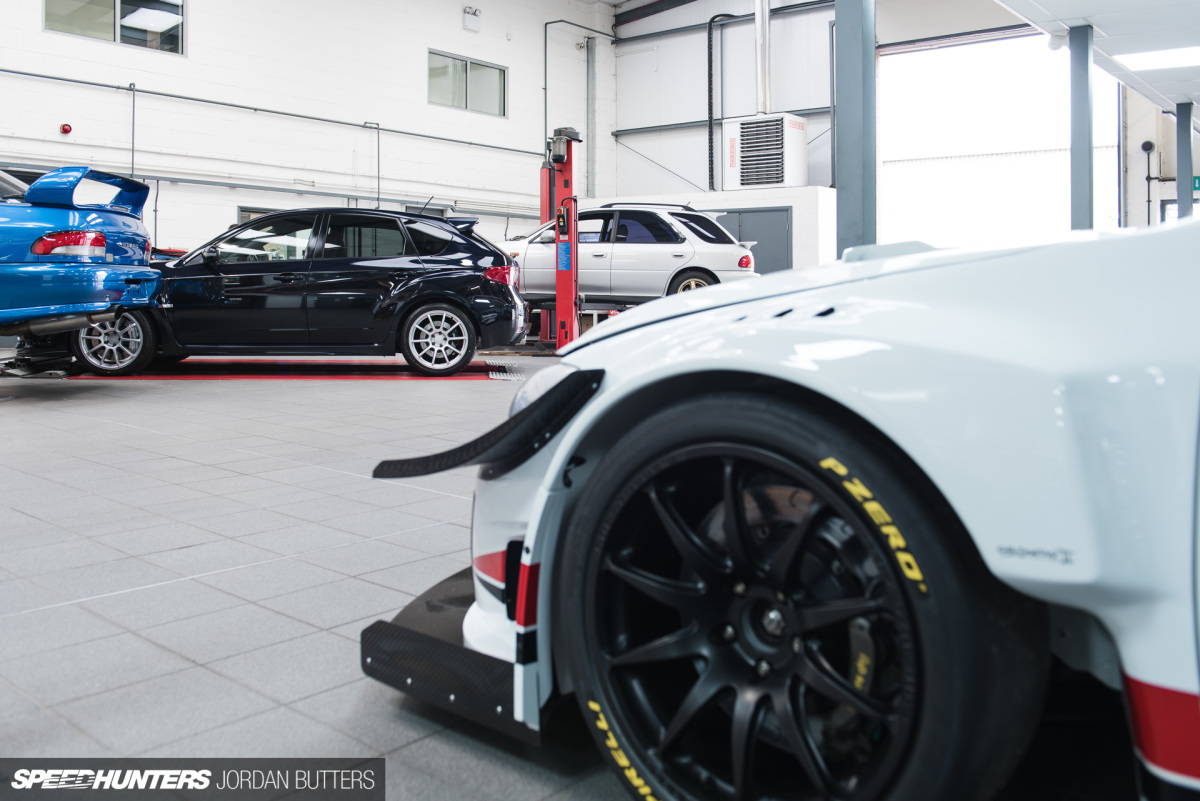 Now as much as I find incredible interest in doing shop tours in gritty, weathered and worn establishments with parts scattered all over the place, stepping foot into RCM opened my eyes to the very definition of 'clean'.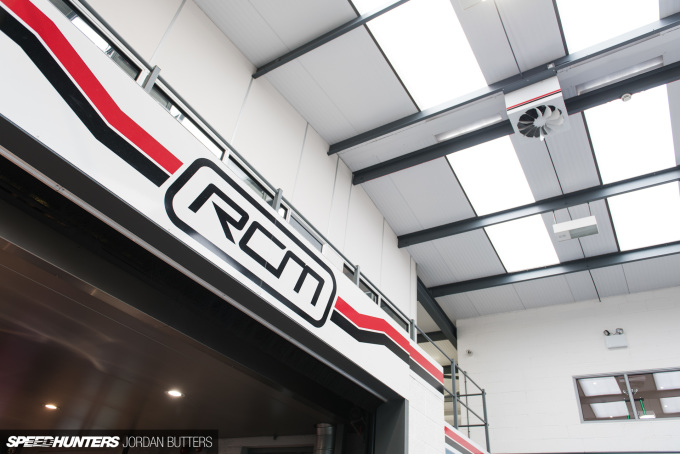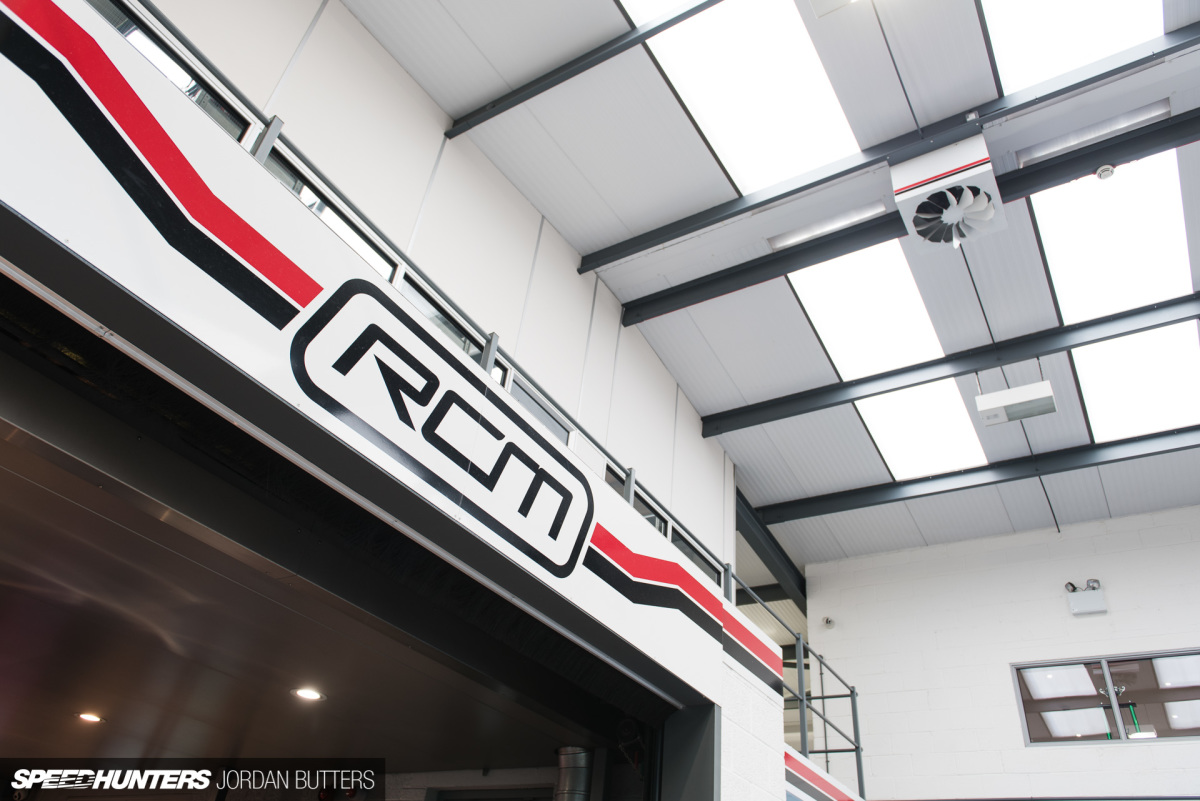 Seriously, I felt bad for not washing my car before parking it outside the building. I've been in less sterile hospitals than this workshop.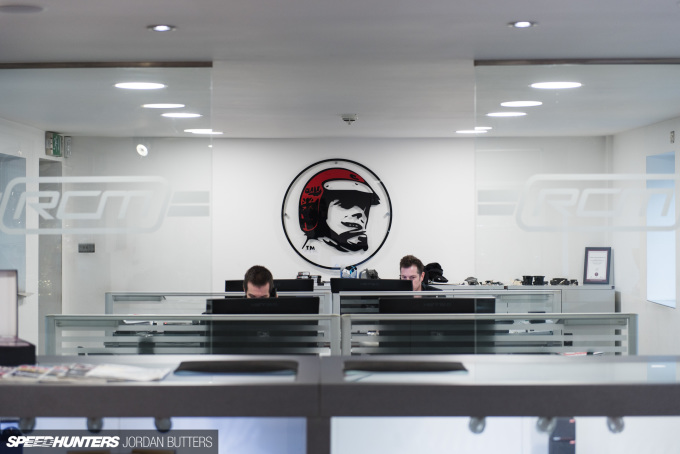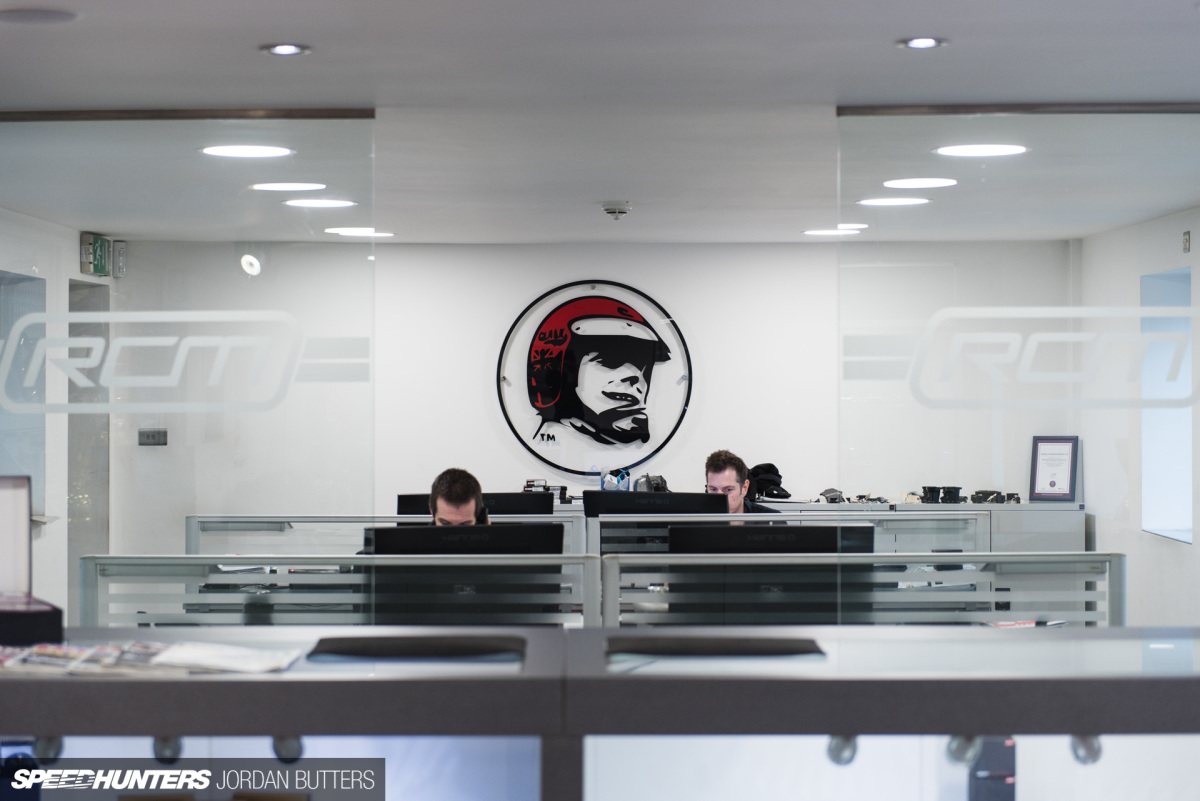 Surprisingly, just eight staff work here, but each is considered an expert in their assigned discipline. The whole operation runs as a well-oiled machine.
The Grand Tour
Starting off in the showroom, this is the place you're most likely to spend your time if you visit RCM yourself.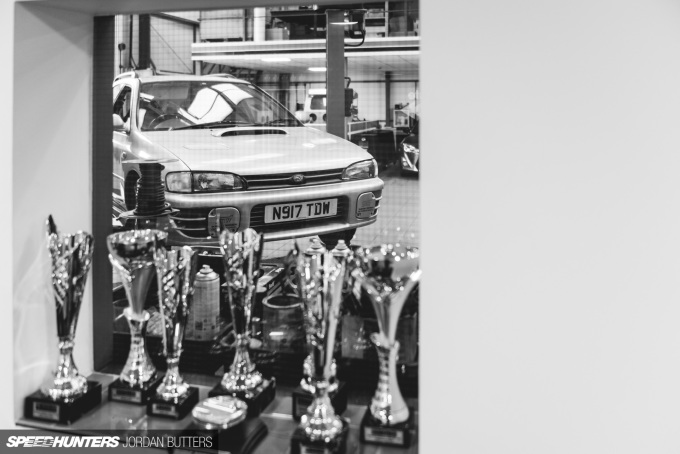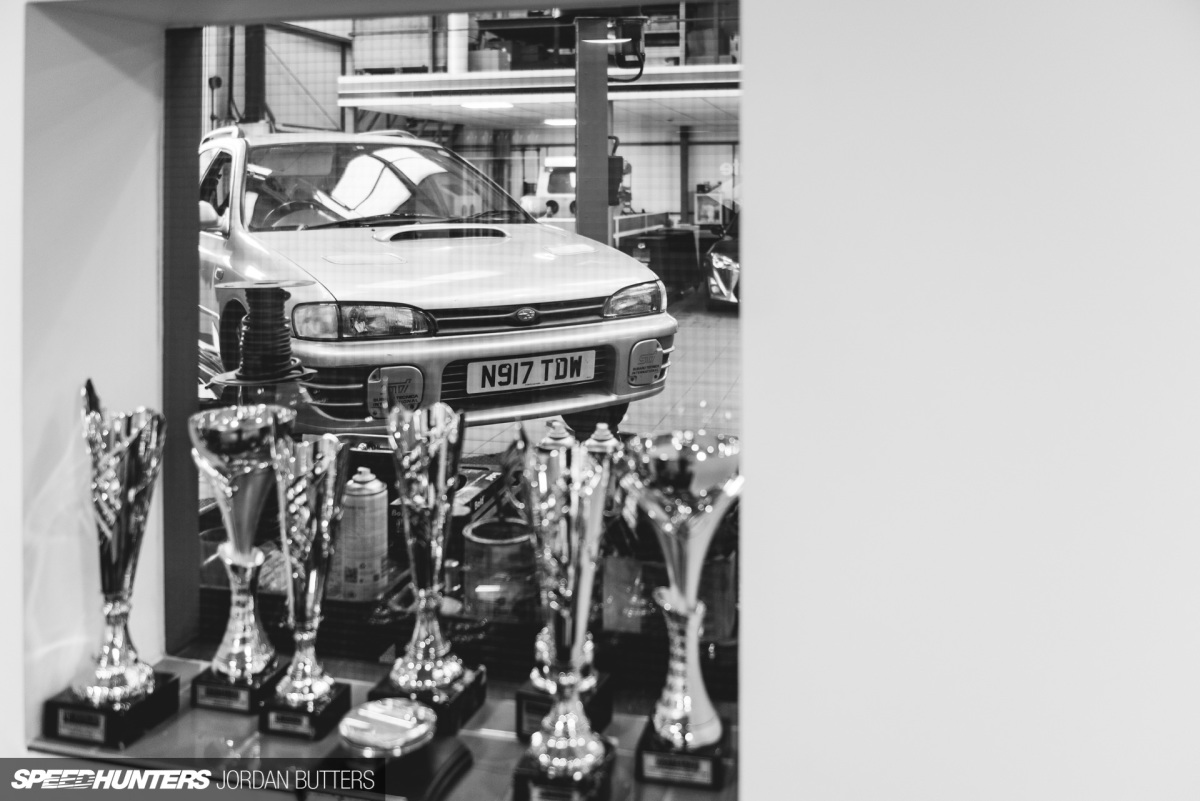 On top of a comfortable seating area and a stack of automotive magazines, you can kill time by watching the team at work or peruse through RCM's range of products on display.
From turbochargers to sump baffles, every single part that RCM makes and sells is run and tested in their demonstrators and race cars before they go on sale. The quality of the products offered speaks for themselves.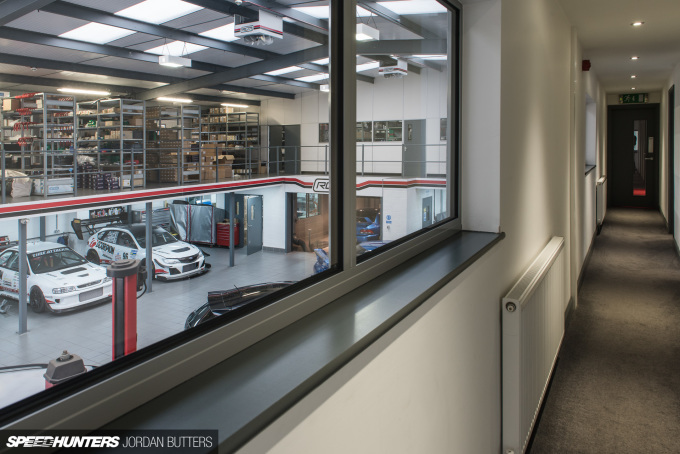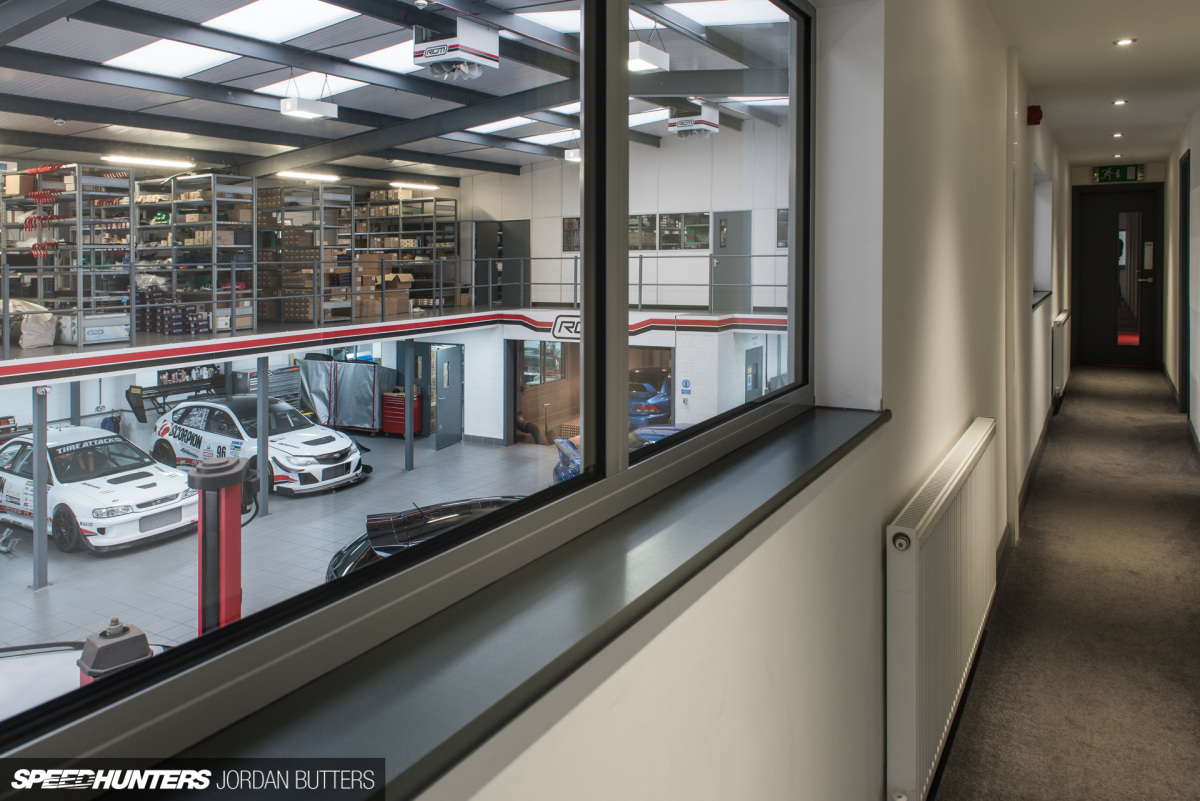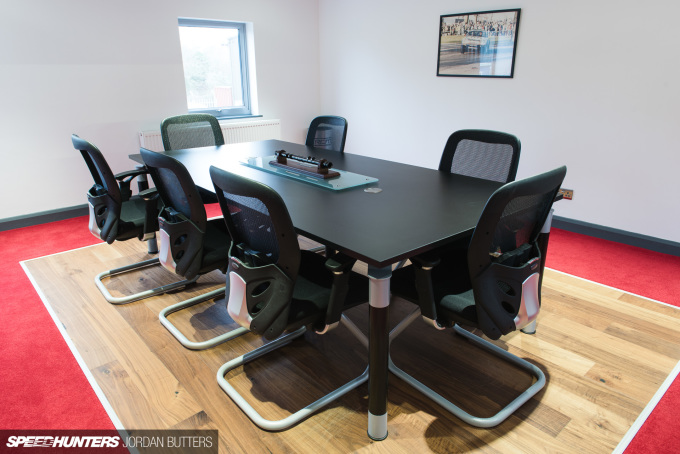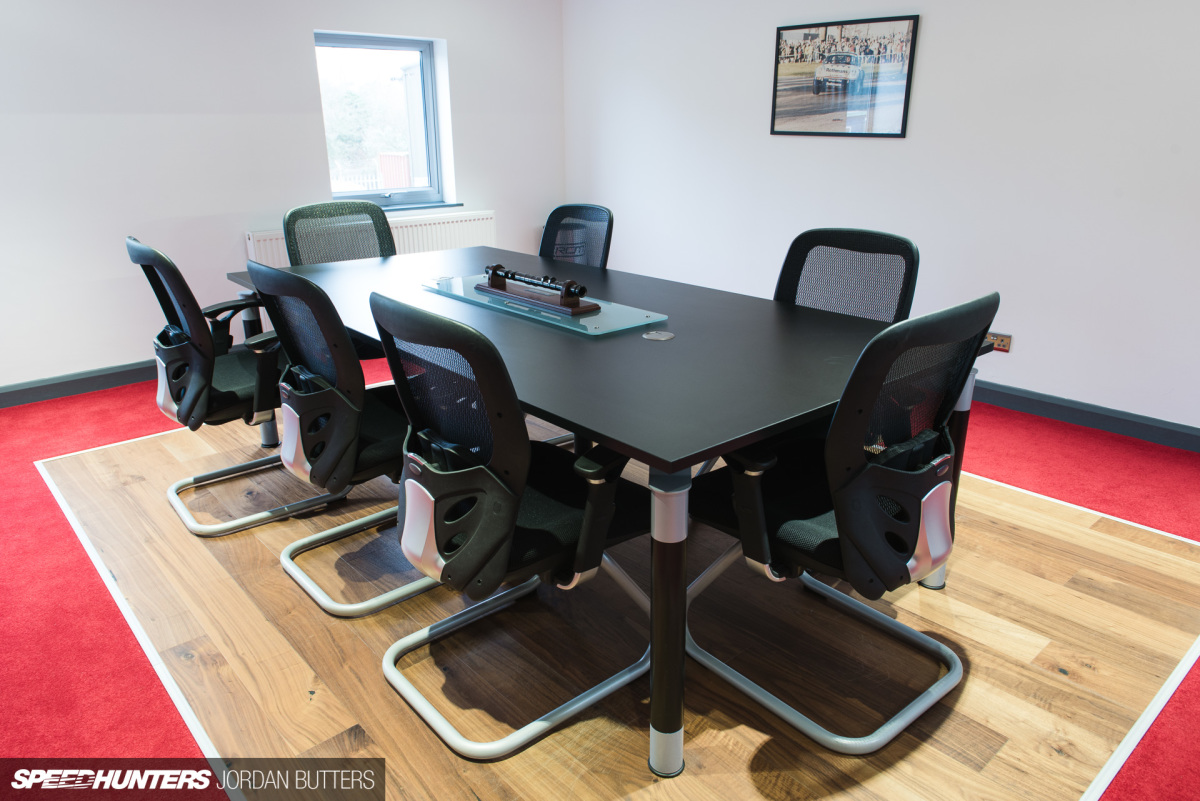 Matt Clark greets me and swiftly guides me upstairs through their office space and meeting room which overlooks the main workshop. Scattered around the place are various trophies, awards and accolades from the company's successes in motorsport over the years.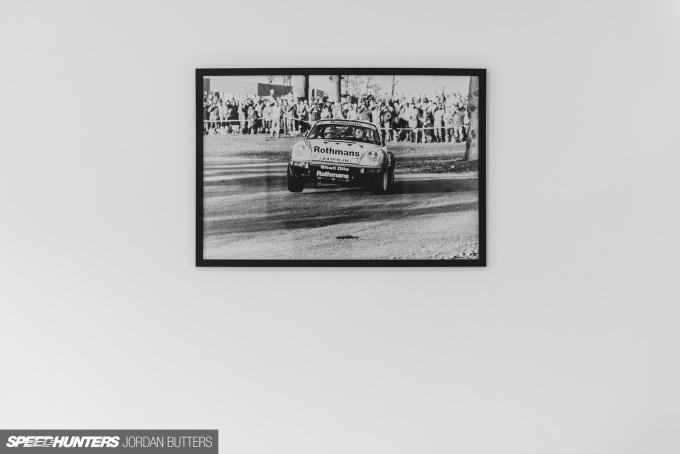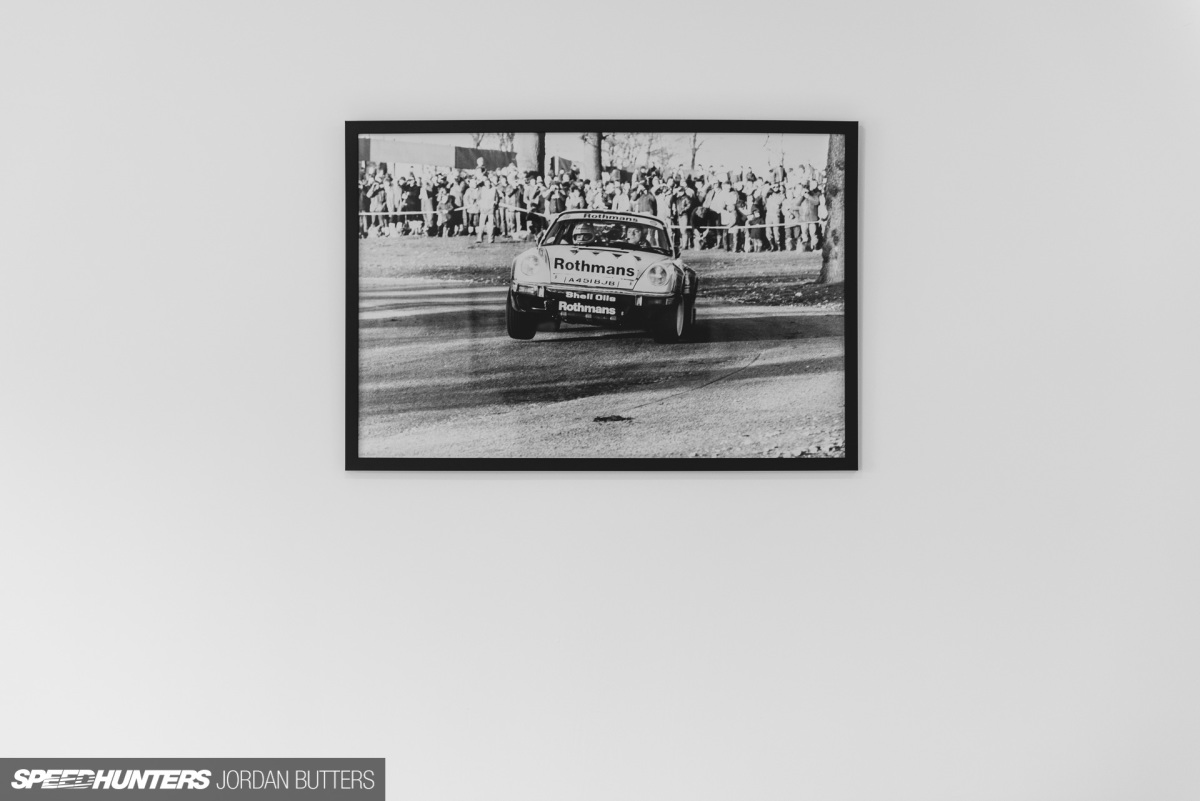 The walls are adorned with famous moments from Roger's racing career, a continual reminder of this family's rich heritage in building and racing fast cars. Talent behind the wheel must run in the Clark genes, and nowadays it's Matt's brother Olly behind the wheel of the RCM-branded race cars.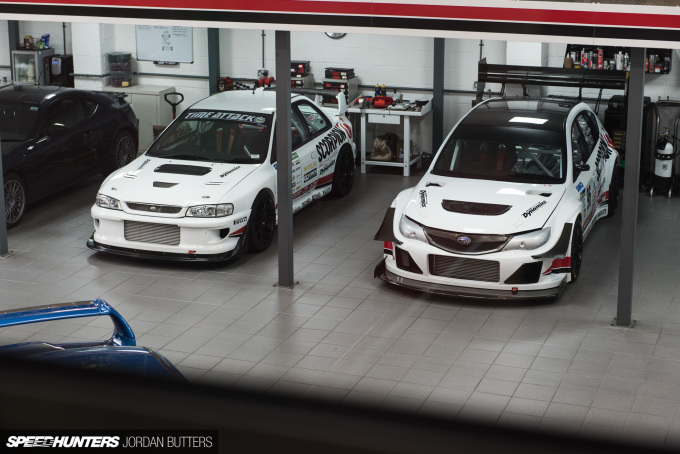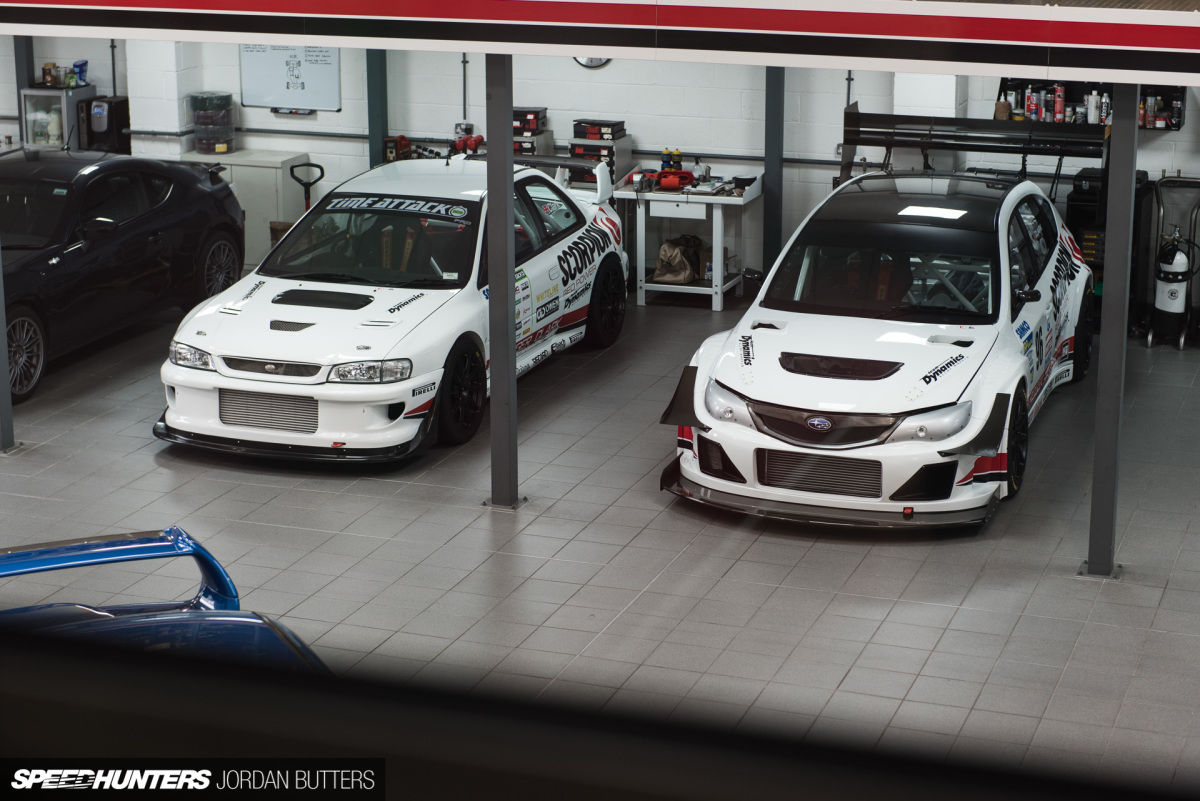 After the success of the Gobstopper on the left and what was a very difficult act to follow, RCM managed to blow people away with the Gobstopper II. This is the fastest car to run up Lord March's driveway for the past two consecutive years, outpacing classics to supercars and everything in between.
I'll take a closer look at the Gobstopper II's final form, and an exclusive news on exactly how the team are going to follow it up with their next build, next week.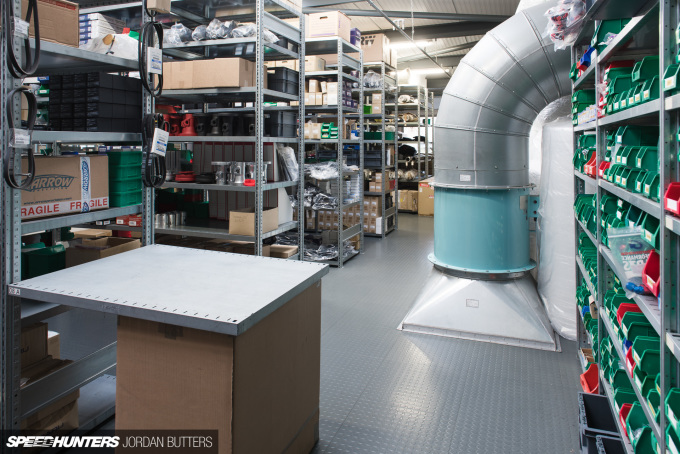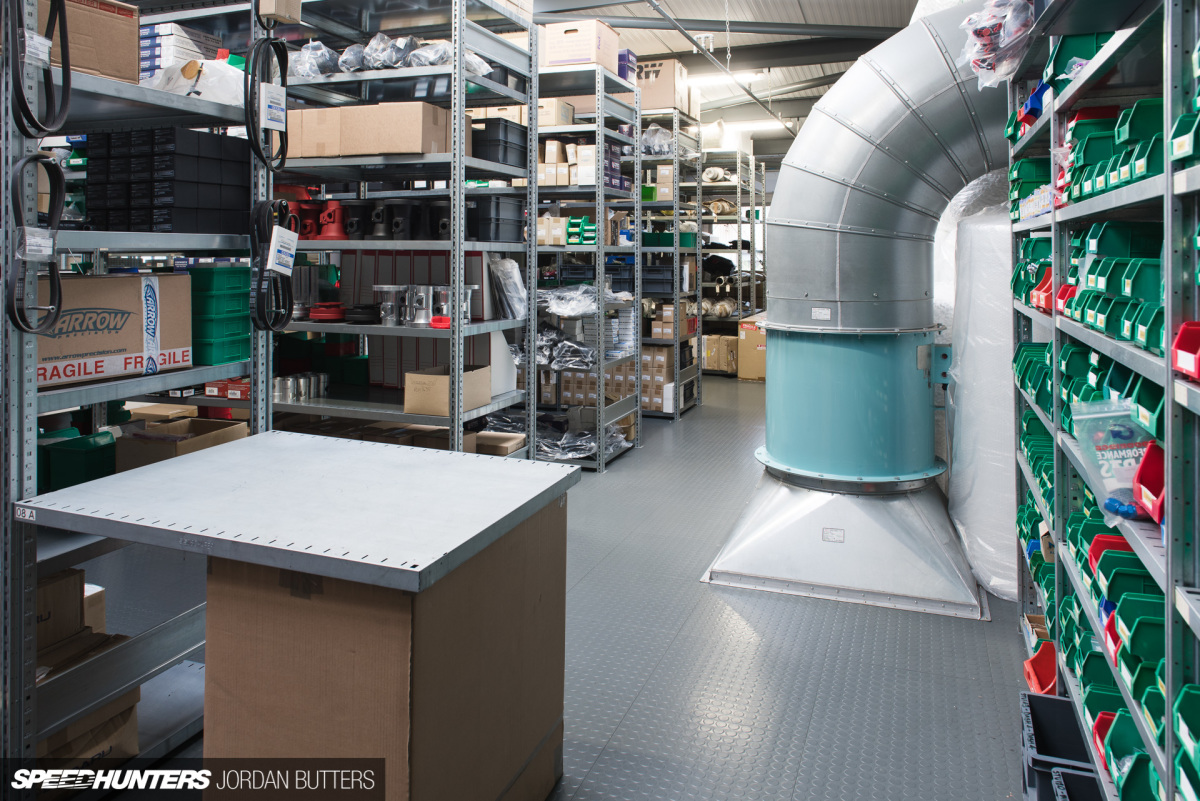 The majority of RCM's current business is mail-order parts and, as you might expect, their stores are just as well maintained and organised as the rest of the premises. Rows upon rows of racking hold RCM's huge inventory. From routine maintenance of your Impreza through to the components needed to build your own race-tuned EJ motor, you'll find quite literally everything here.
It's a treasure trove of tuning and aftermarket goodies, as well as OEM parts. Matt explains to me that the aim is to make it as easy as possible for RCM's customers to get their hands on whatever they need, and as quickly as possible. For example, engine gaskets are not only sold in sets, as per if you walked into a Subaru dealer, but also split down into individual parts, so if you need just one part, you don't have to purchase the full OEM kit.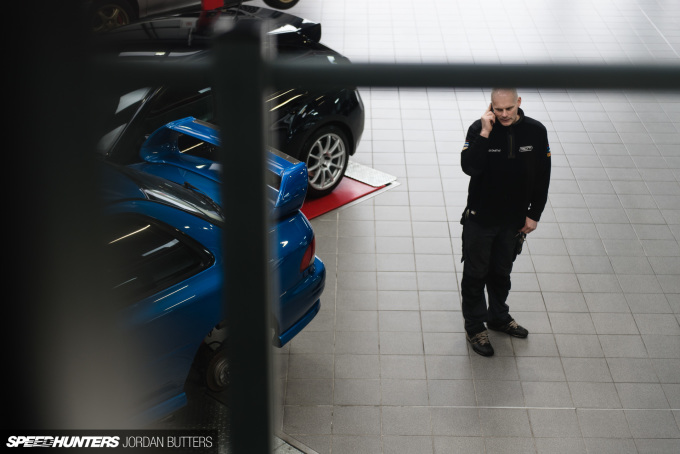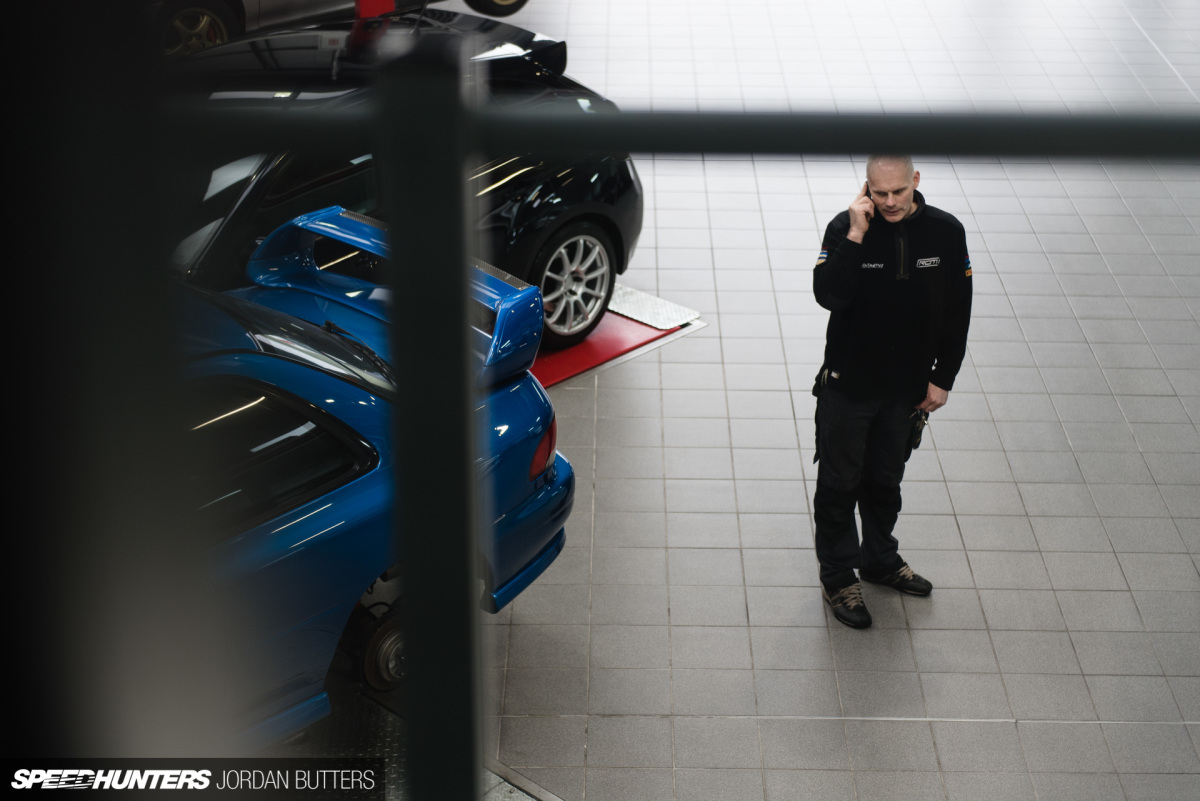 Matt leaves me for a moment to have a nose around, and I watch through the window as he mills around the spacious workshop below on the phone, eagle-eyed and scooping up any spec of dirt or rubbish he spots. You might think that this is entirely for the benefit of my camera, but I dare say that arrive unannounced on any given day and you'd be greeted by a similar level of clinical cleanliness.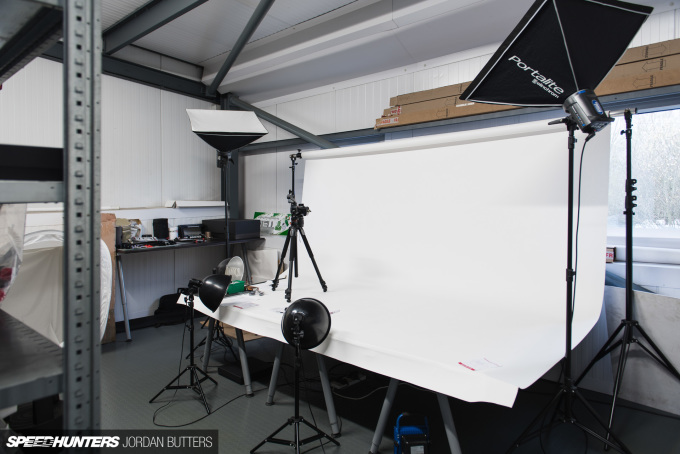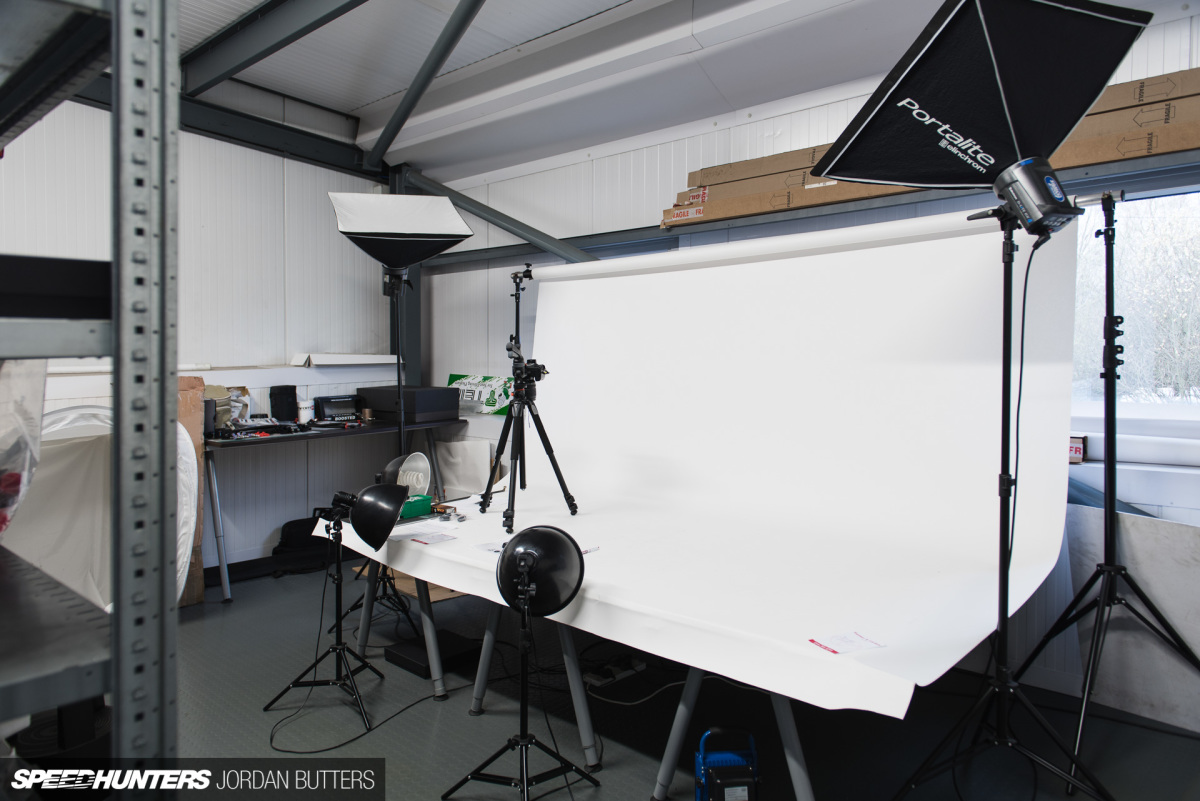 Nearby is RCM's photo studio, where new parts and products are photographed ready for inclusion in the company's brochures or on their website. Again, every possible aspect of the business is tackled in-house, so as to retain complete control over quality from start to finish.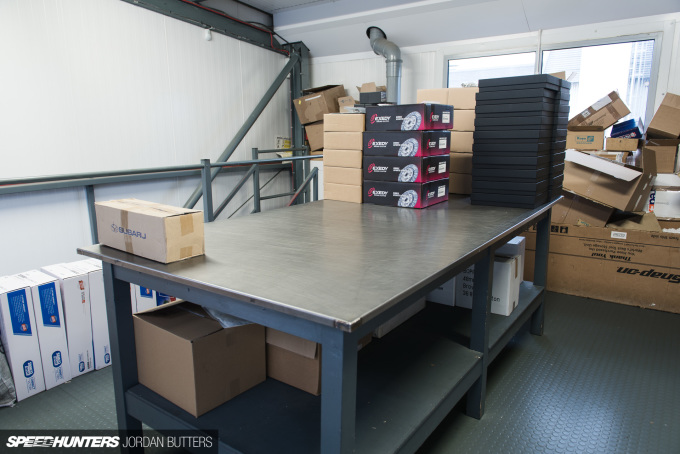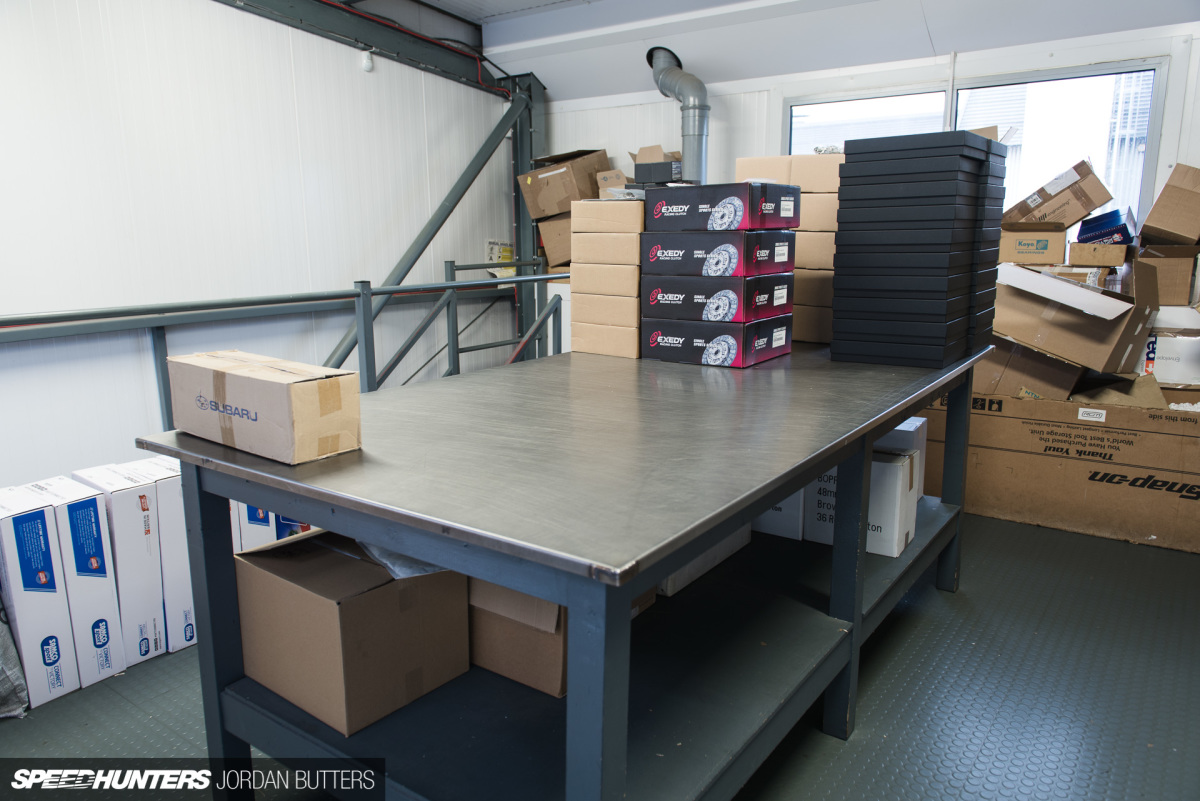 The shelves of tuning goodies continue out onto the mezzanine, overlooking the main RCM workshop. Order anything from an oil filter to a turbo kit and this is where it gets packaged up to be sent out. RCM parts can be found in and on Subarus in every corner of the globe.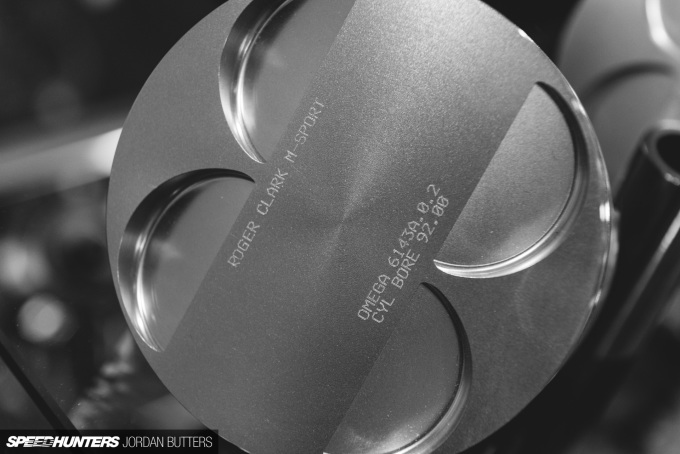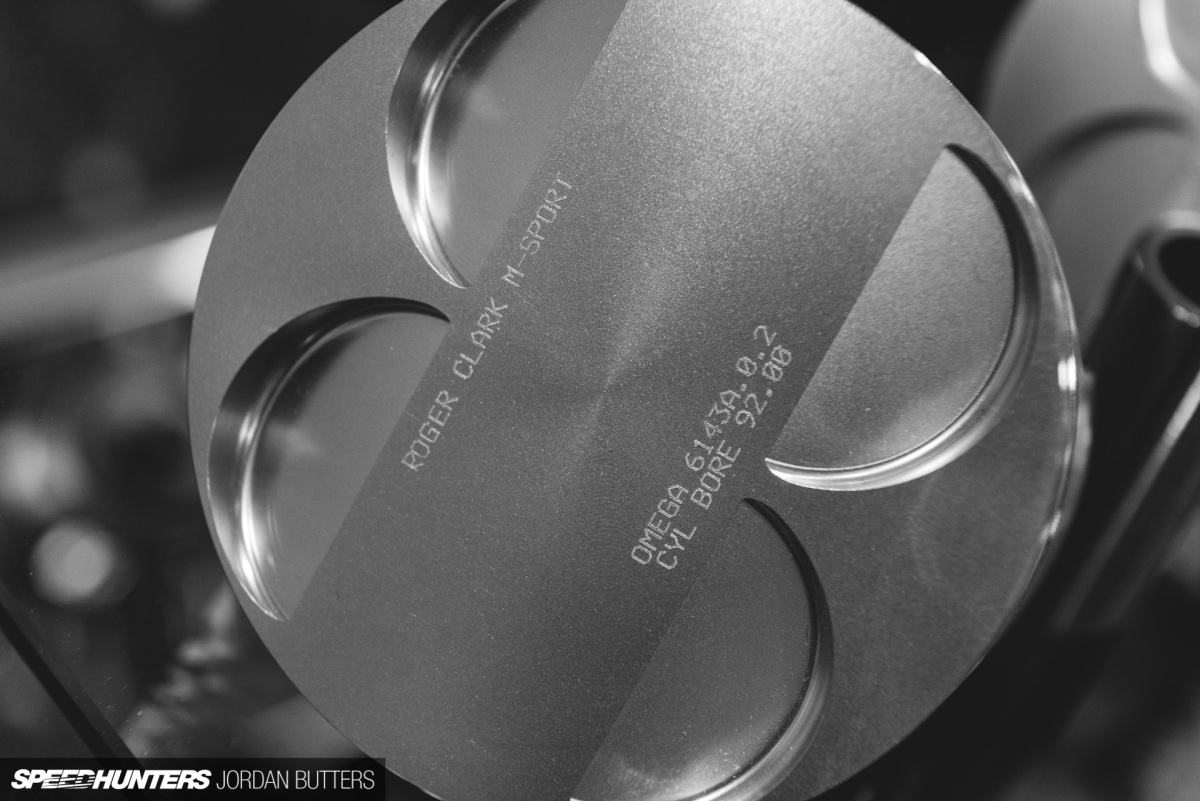 In fact, it's pretty rare nowadays to find a highly tuned Impreza that doesn't have at least one Roger Clark Motorsport part fitted to it. The name is synonymous with high-end flat-four tuning.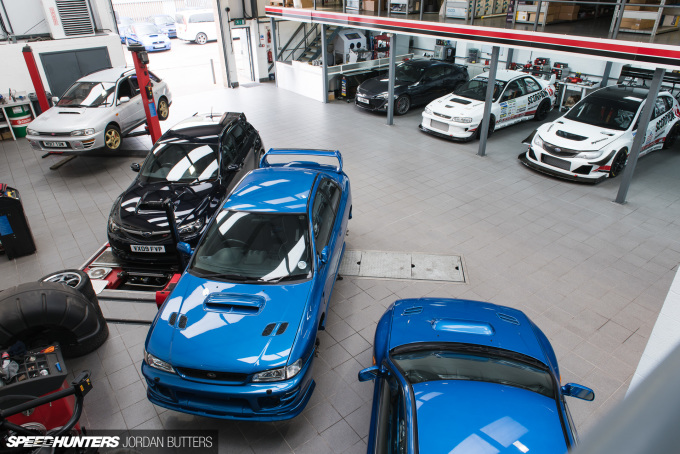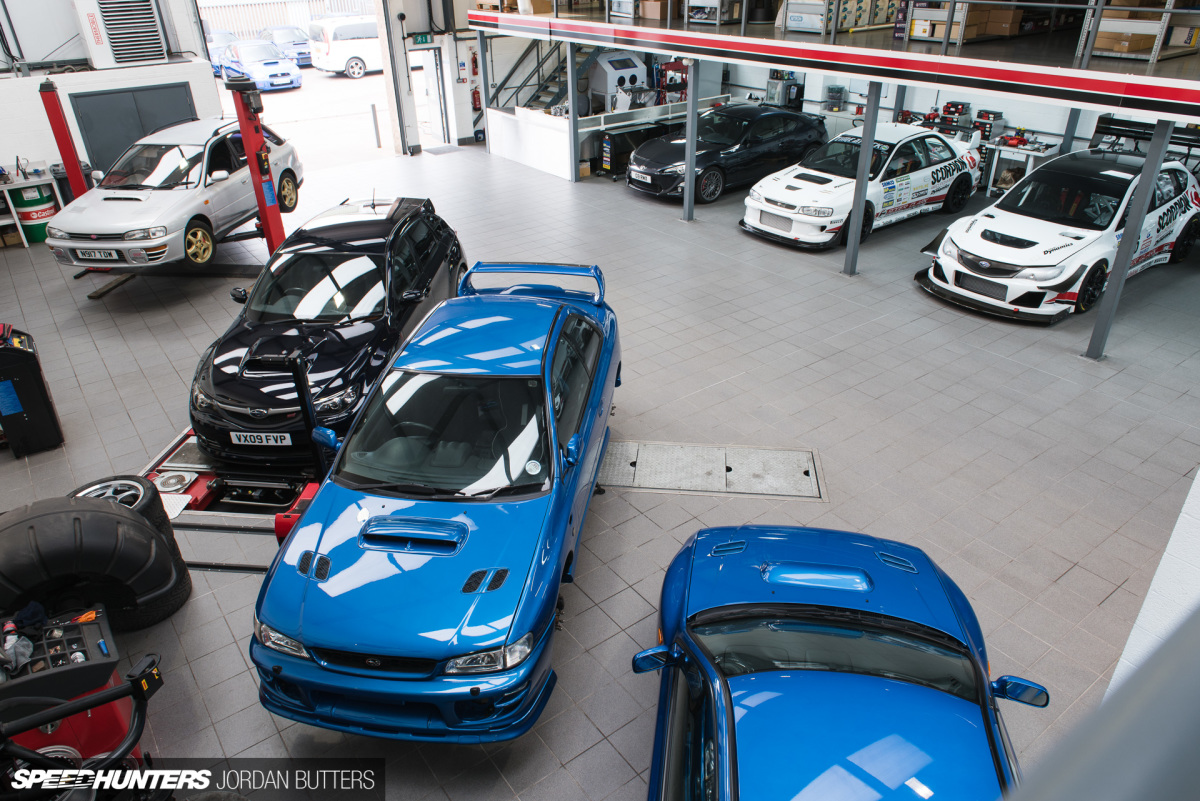 Below, there are several customer cars in for various jobs, as well as RCM's two world-famous Impreza race cars.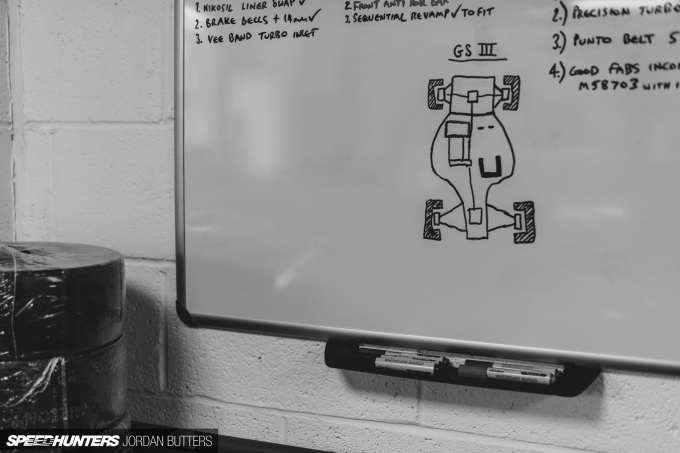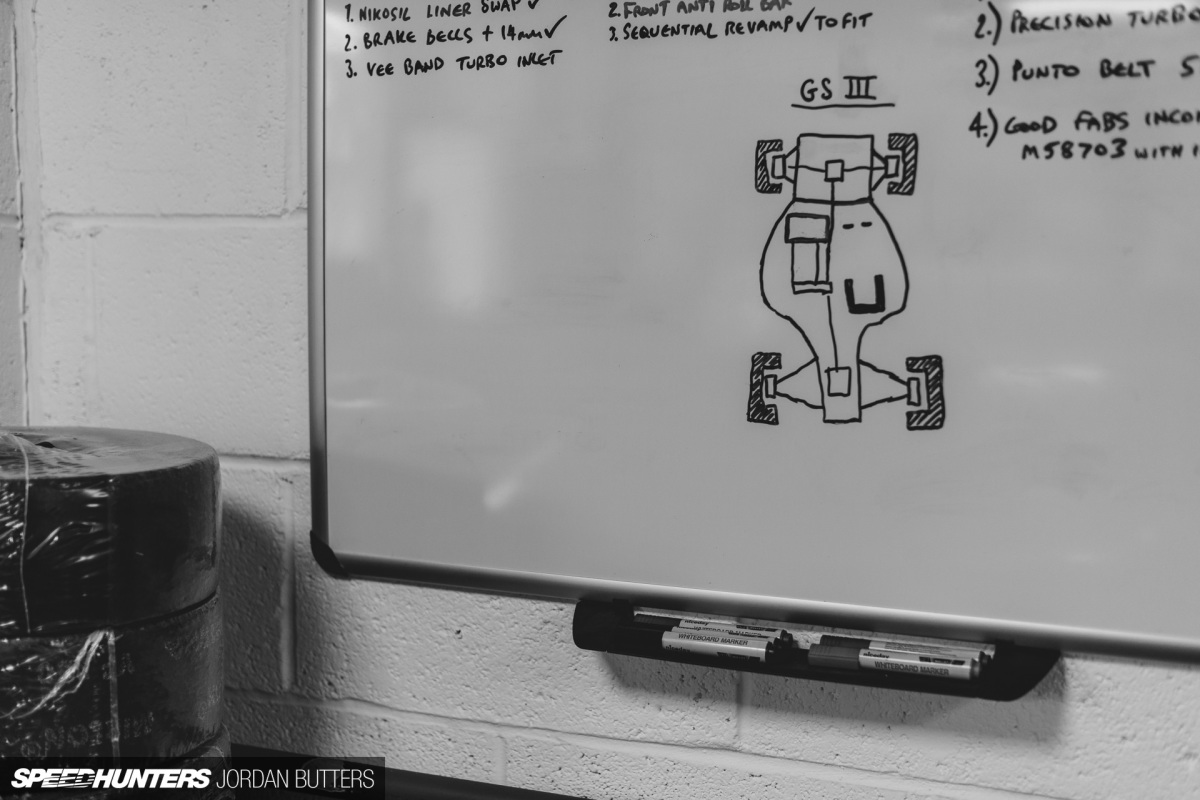 Intriguing drawings and notes scrawled on a whiteboard nearby allude that something very interesting is in development. As I said before, more on this to come soon…
The Shop Floor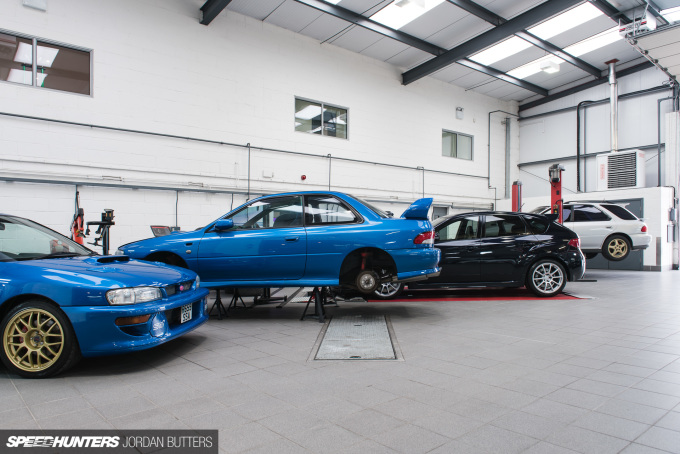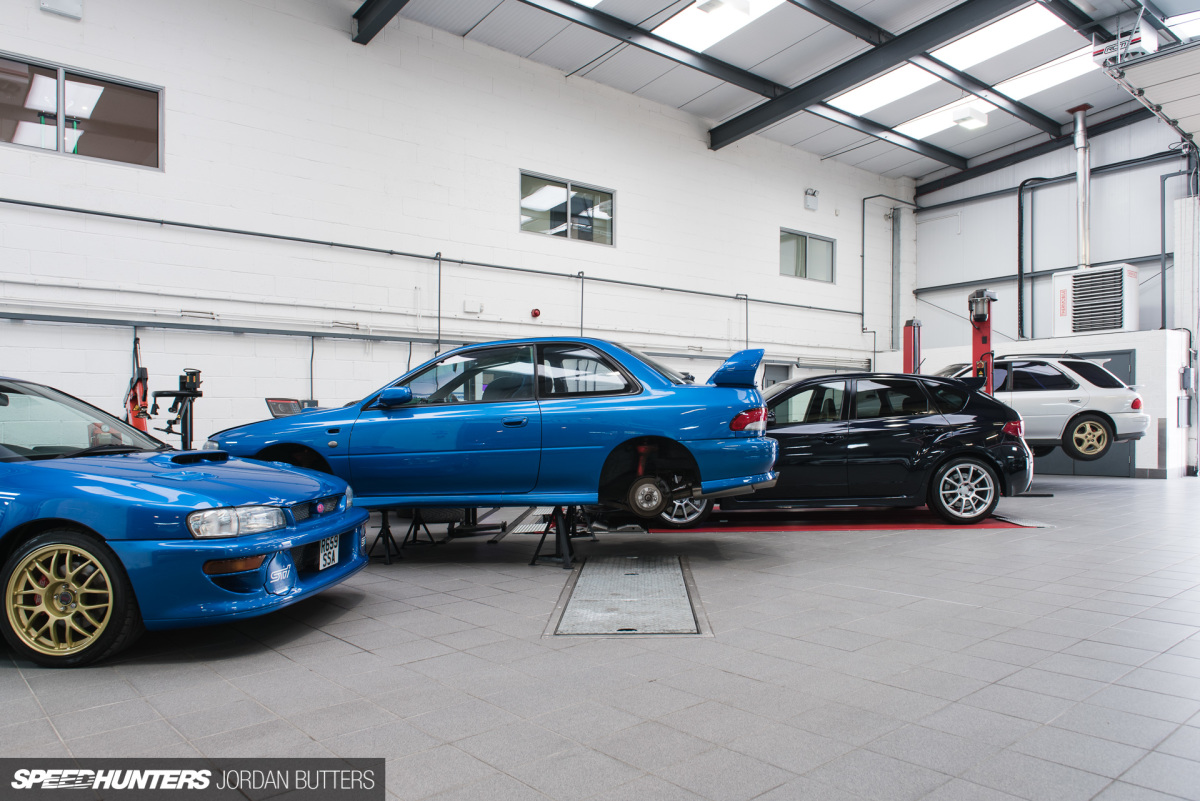 Although only a small portion of what RCM now do is hands-on tuning and maintenance, the workshop was still booked out with customer cars during my visit.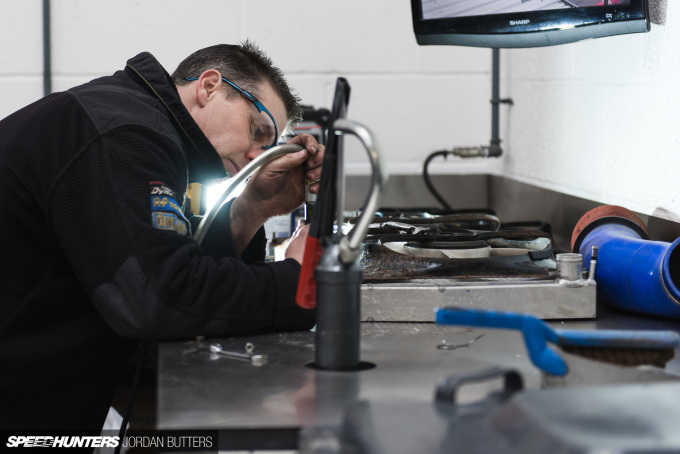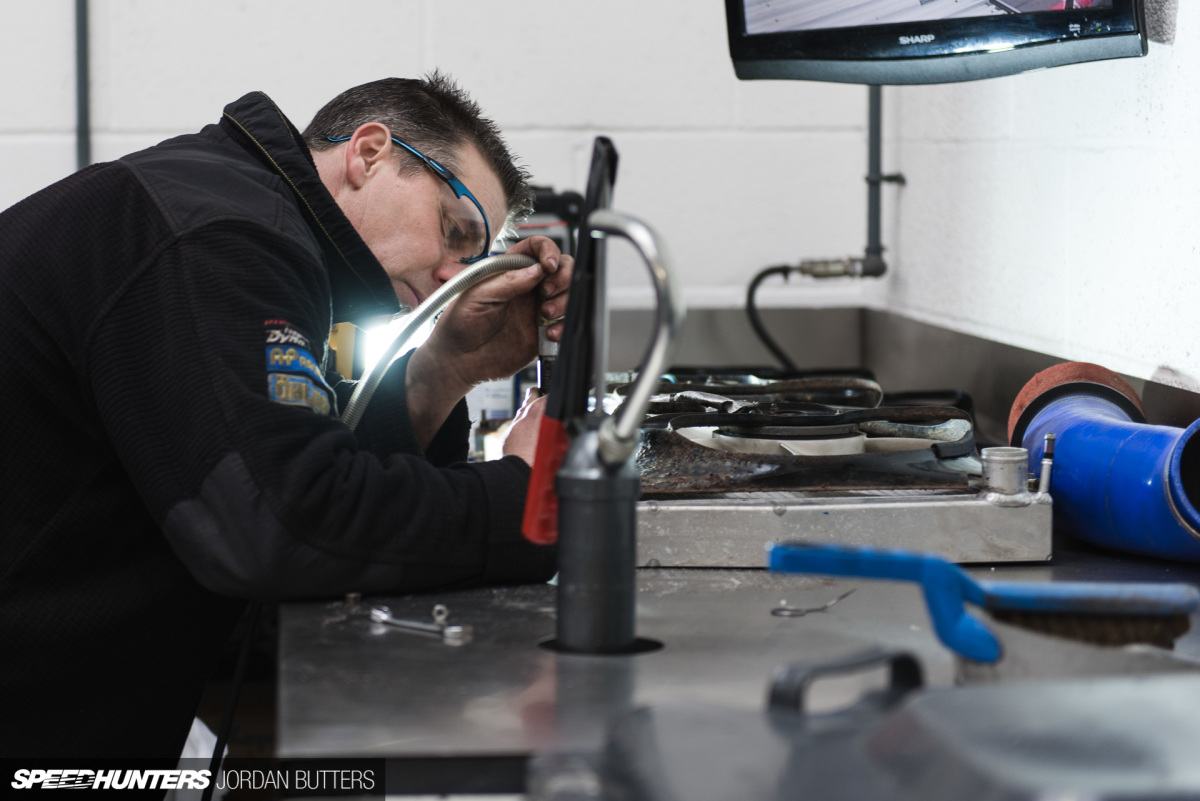 The RCM team know Imprezas like the proverbial backs of their extremities, and there's not much now that phases them.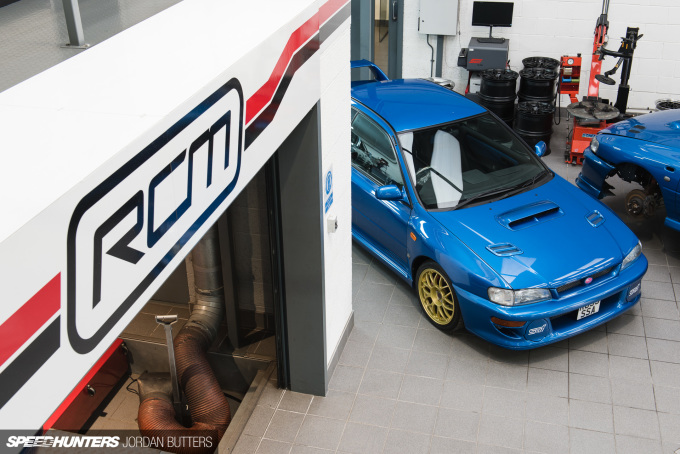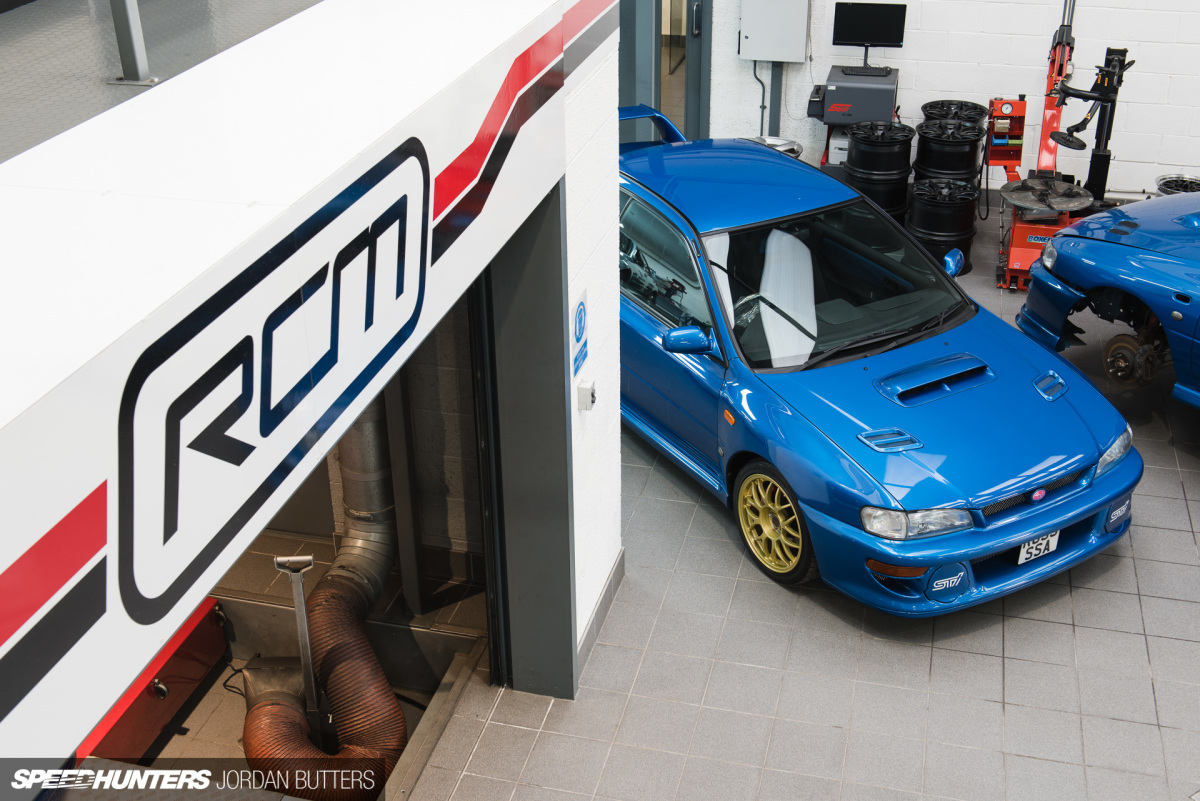 This particular 22B has just had a full restoration completed in-house on behalf of a customer who I'm told has just sold the car. It was absolutely spotless from top to bottom.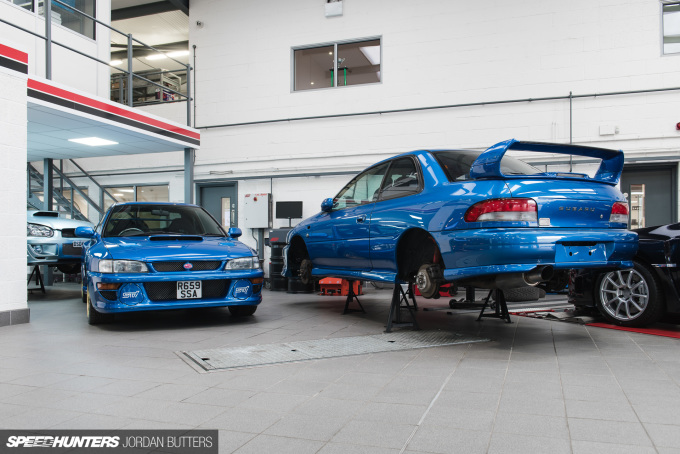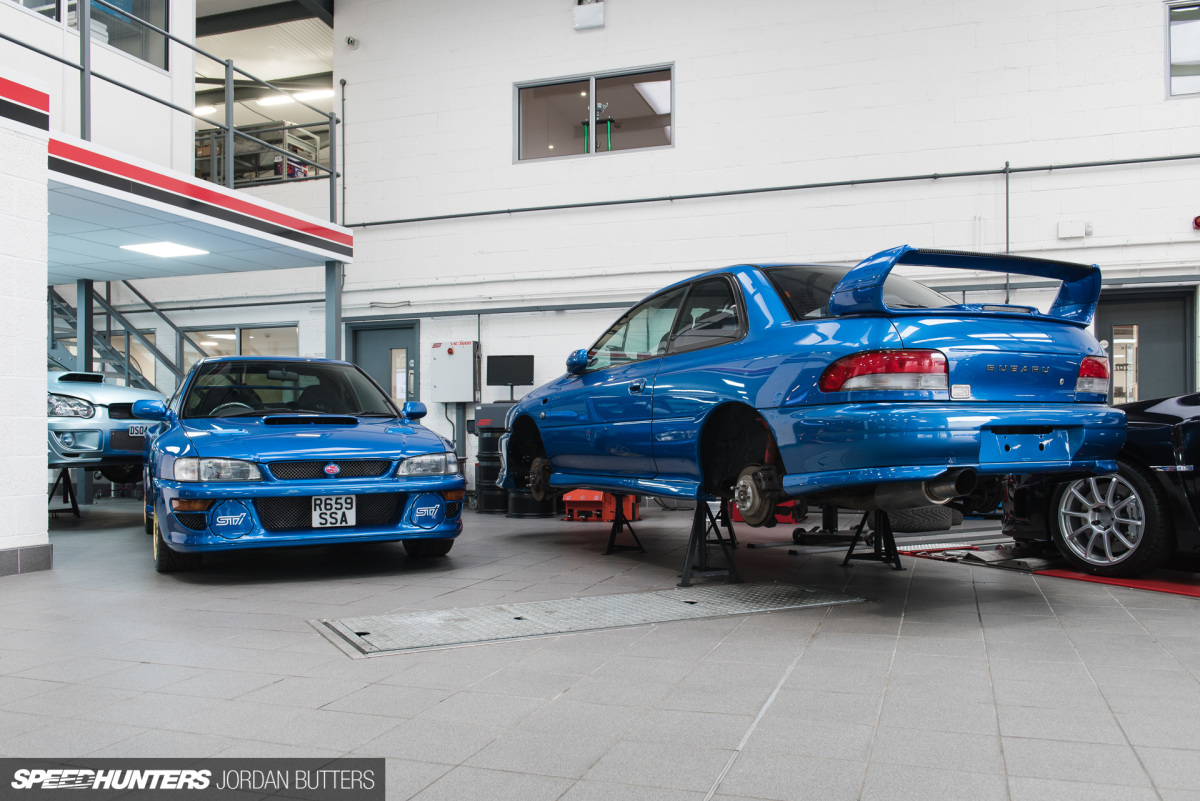 Right next to it was a P1 undergoing the same treatment, albeit part way through. These models are steadily climbing in value now, so it's understandable that some owners will only choose to put their machines in the hands of the Clark brothers et al.
The tools of the trade are all neatly tucked in their respective areas around the workshop. Almost every development job is handled in-house where possible, from concept to prototyping to testing.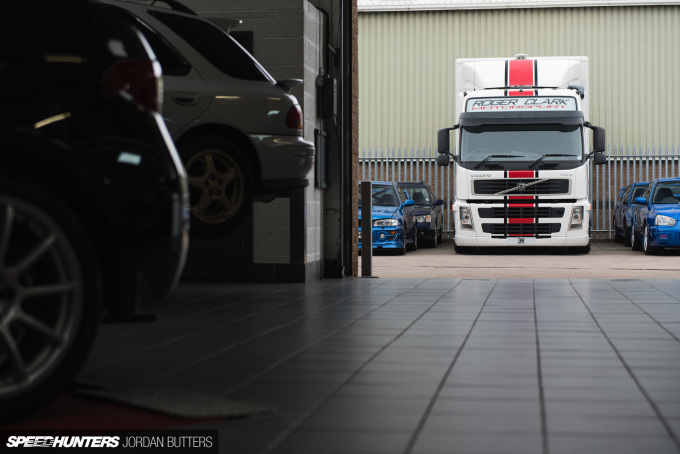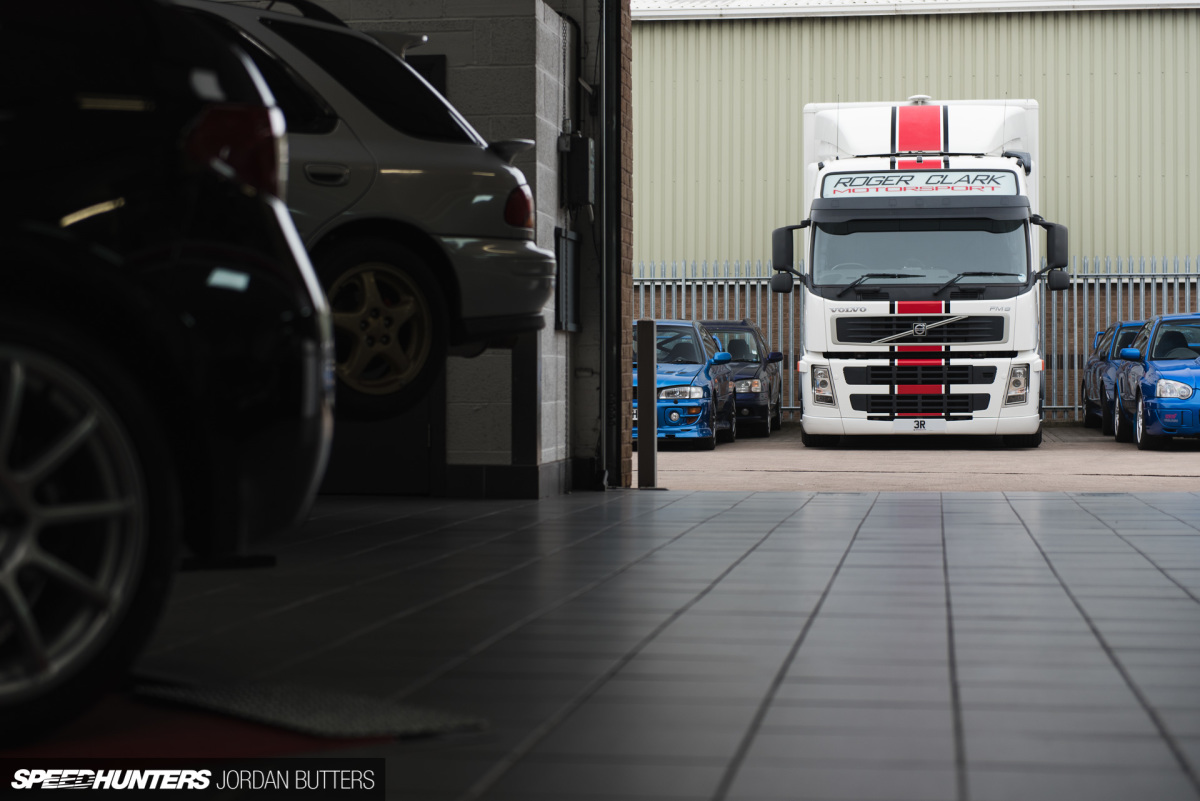 The company's race rig watches me from outside, surrounded by a gaggle* of Imprezas awaiting their turn. Notice the number plate? That's got to be worth a pretty penny alone!
*A gaggle is definitely the collective term for a group of Subarus. Or maybe a burble would be more fitting?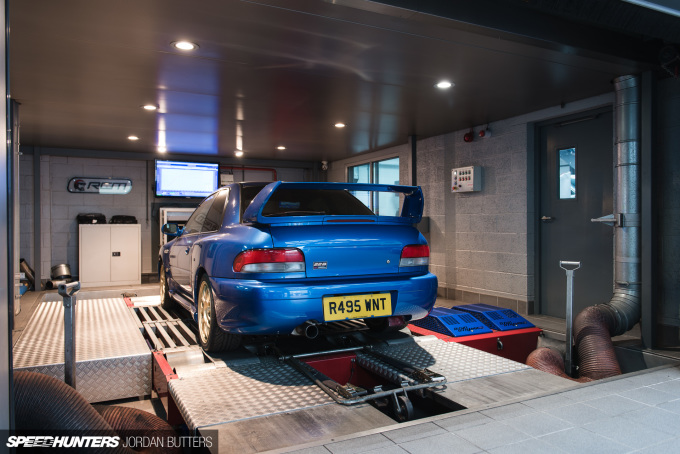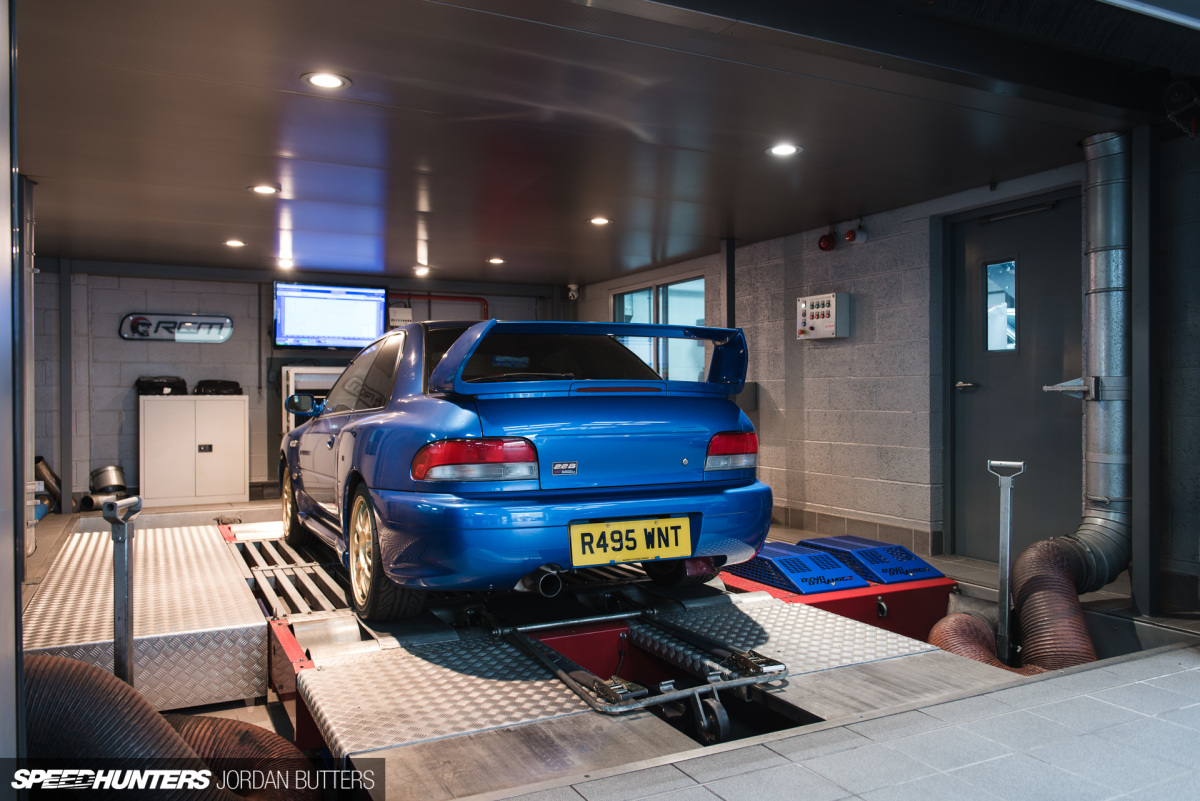 A now familiar shade of blue beckons me into the dyno room, where RCM's Dyno Dynamics four-wheel rolling road allows for engine mapping, tuning and diagnostics. The Gobstopper II's last dyno run is up on the screen for all to see – possibly for my benefit, but who can blame them?
If I'd fettled my 2.0-litre, four-cylinder engine to the tune of 910bhp then the corresponding dyno chart would definitely be my desktop wallpaper, probably framed above my mantlepiece at home and quite possibly tattooed on my chest too.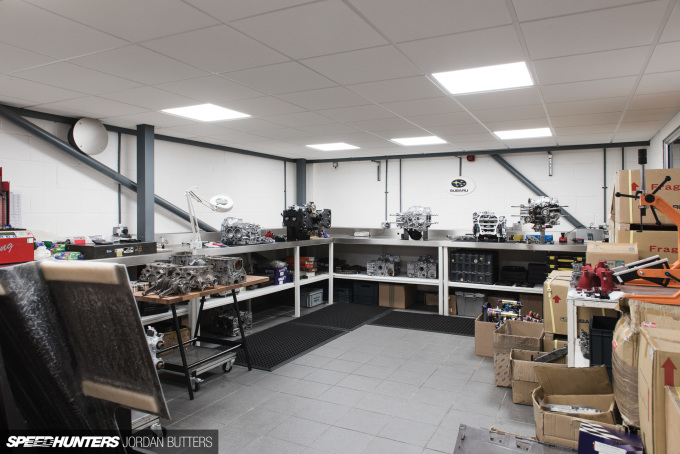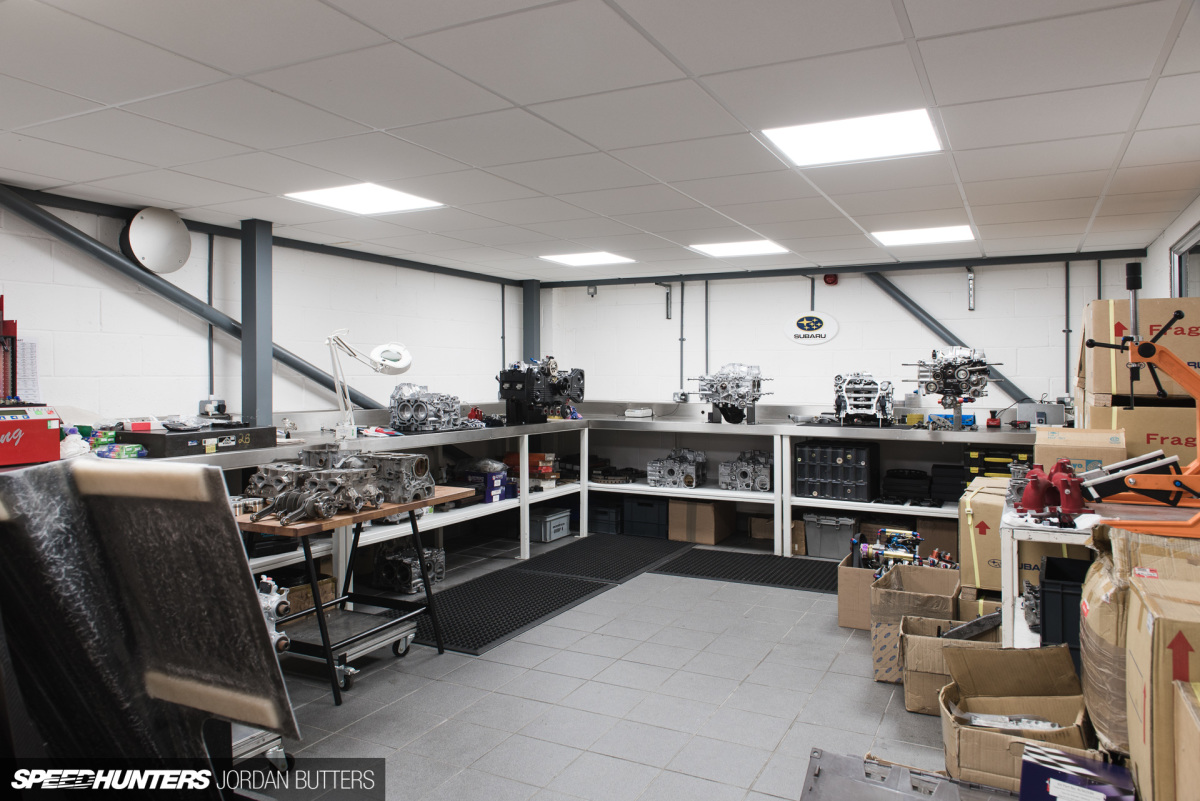 Peering my head around the next corner and I find myself in RCM's engine room. This is where Matt and the team strip down, build and assemble all manner for EJ20/22/25s for customers, from standard rebuilds to full-blown race engines.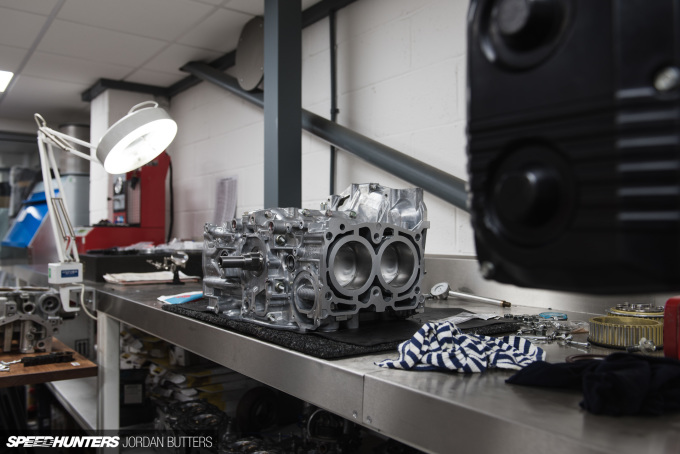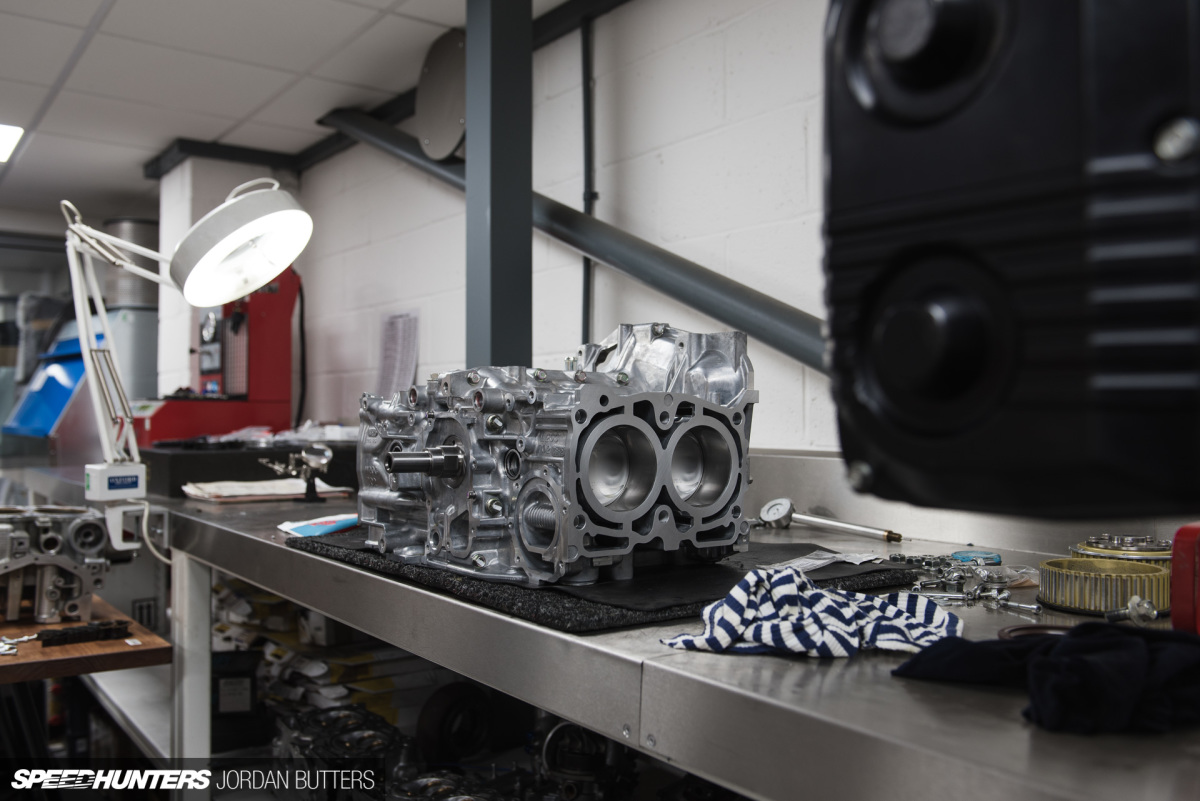 There are no secrets here – if you walked in, handed over a suitable sum of money, pointed to Gobstopper II's engine and said "I want that one," they would build it for you.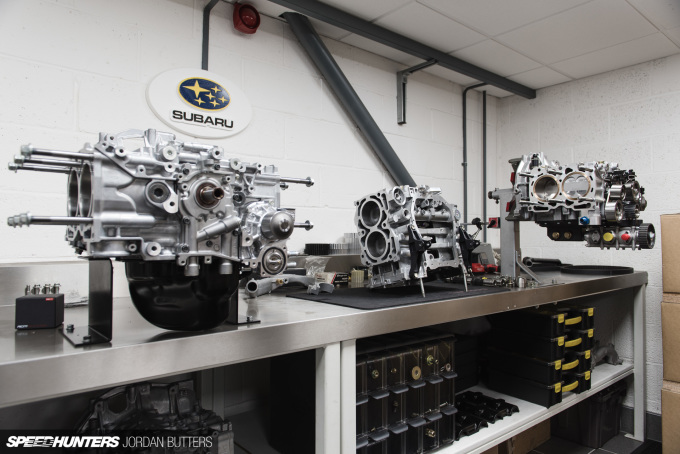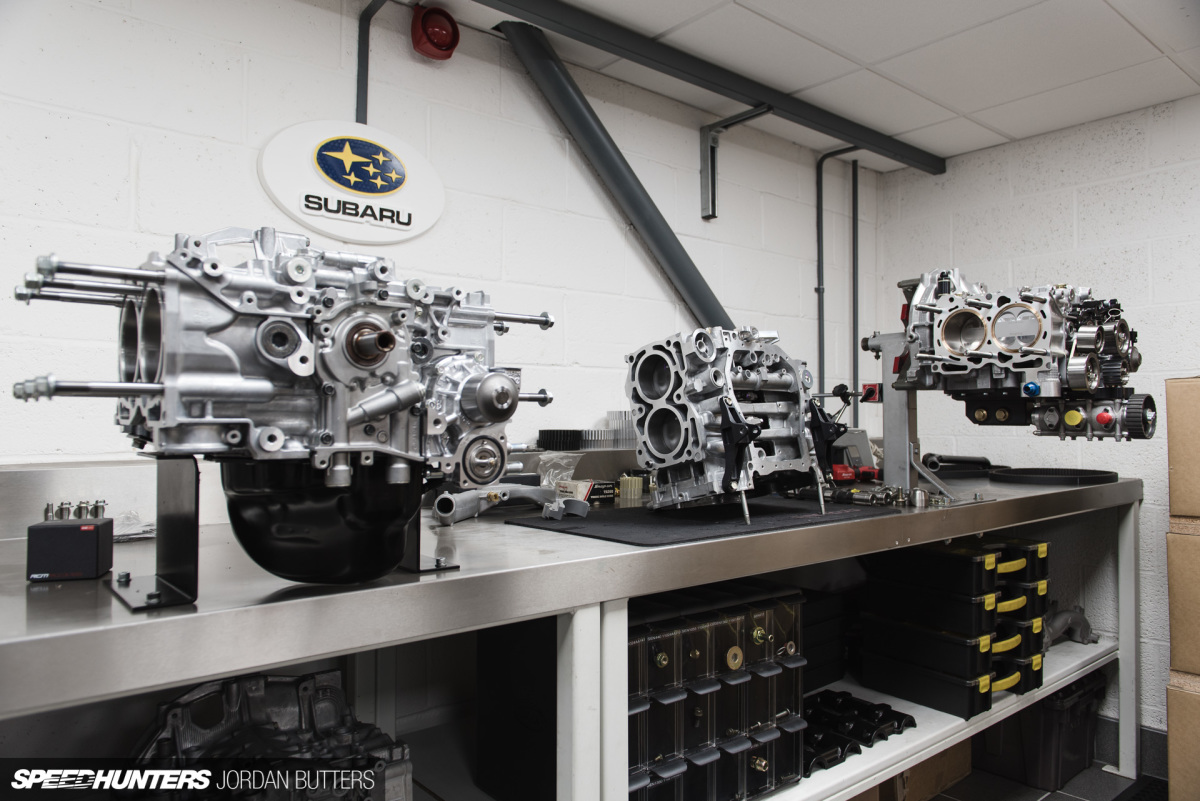 Various blocks in different states of build are laid out for me to nose around. You'll notice just how much stuff is branded with the company name – it drives home the huge range of products they've developed for these engines over the years.
Everything is immaculately made, finished, presented and packaged accordingly too. These parts might not be the cheapest, but if you can't see a difference in quality between what you get here and what would arrive if you ordered from eBay then you probably shouldn't be tuning a car. This is good old fashioned British engineering at its best.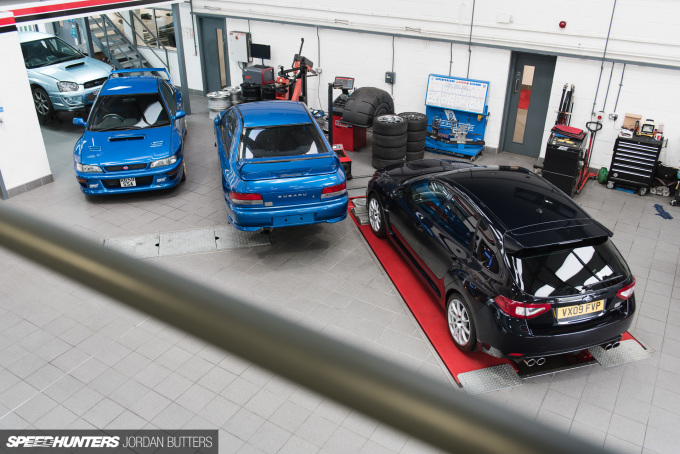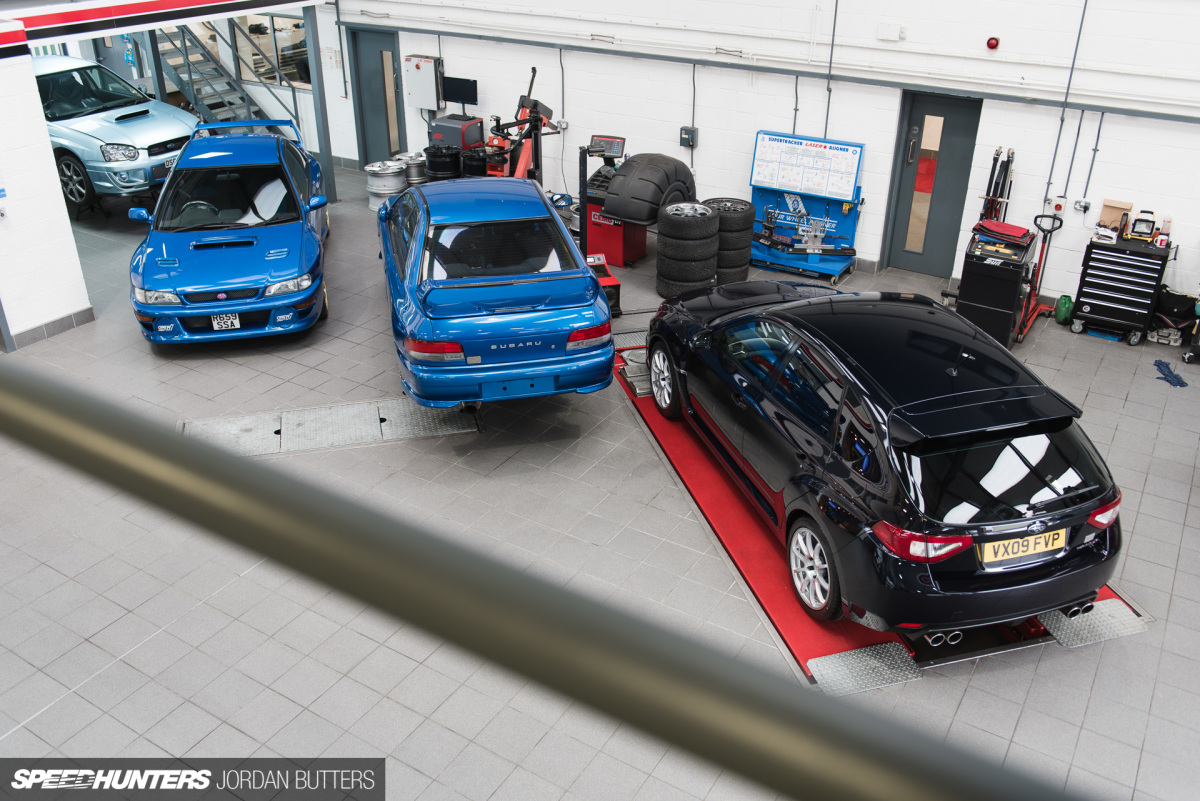 In a world plagued by sub-standard aftermarket parts and service, RCM is a worthy ambassador for how things should be.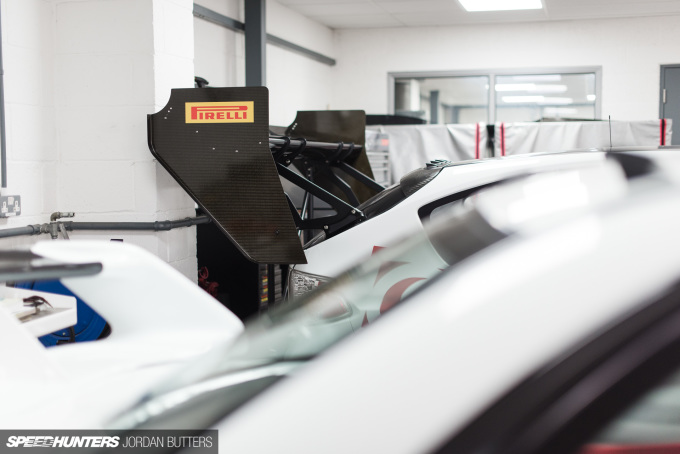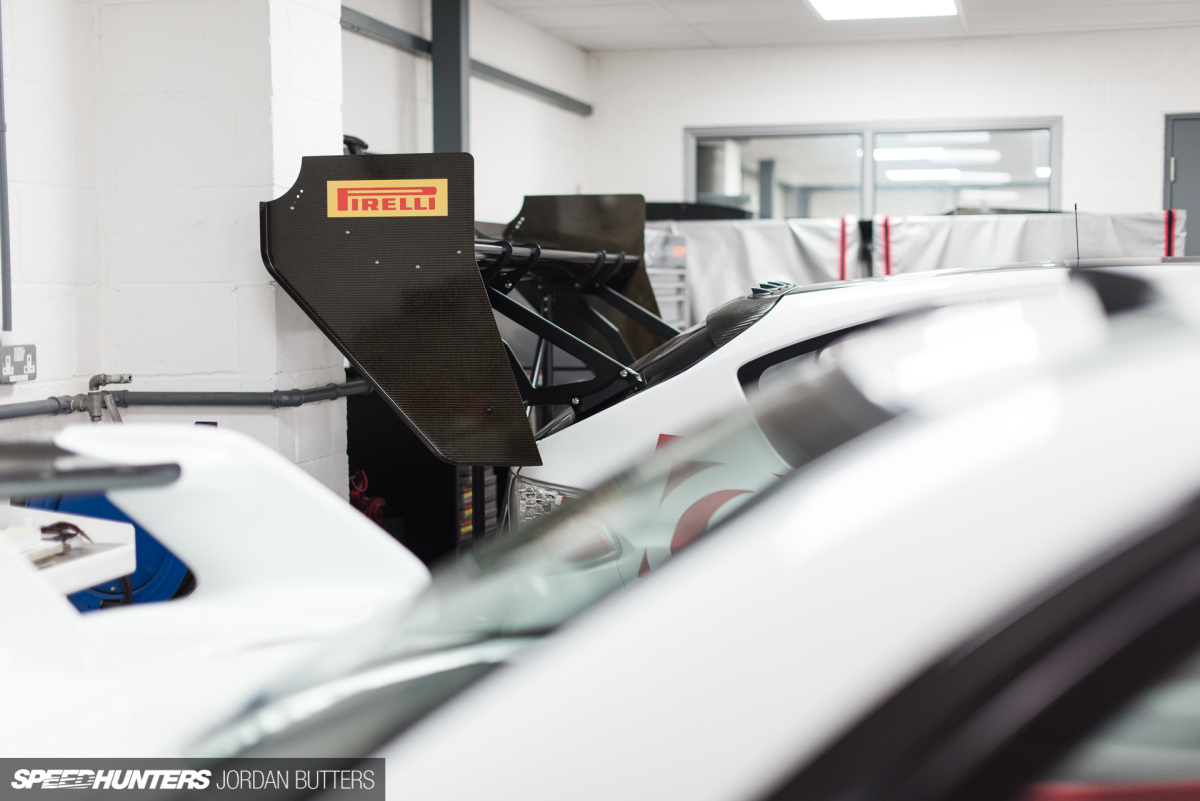 What's most admirable to me is there are no shortcuts. Everything is done properly.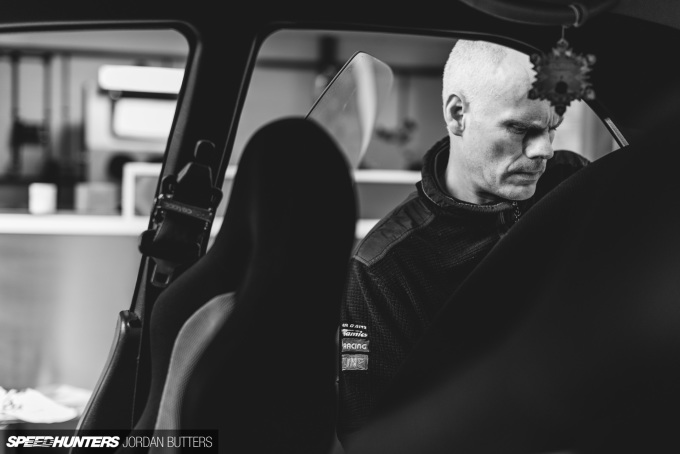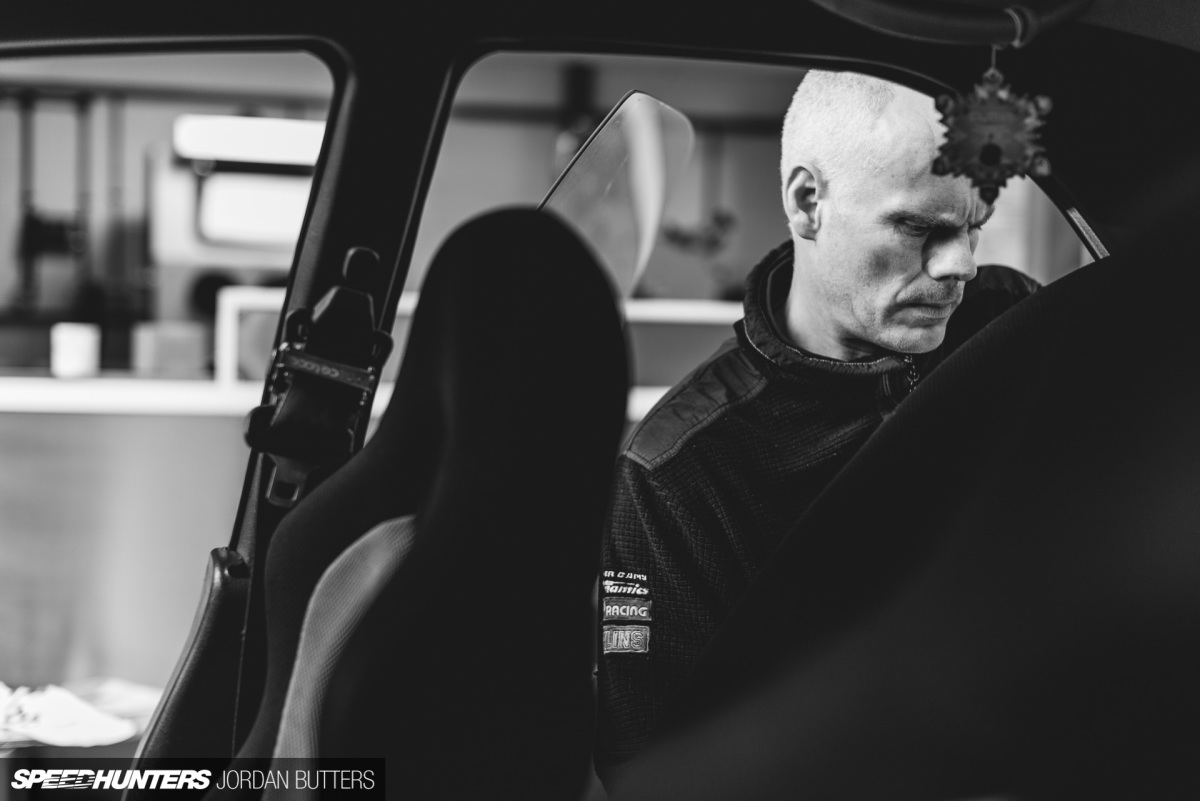 Not a single product, job or build leaves this environment without the fully confidence that its the best it can be. It's a testament to the hard work that Matt, Olly and the team put in every day.
The business they've built is truly fitting of the name above the door.
Jordan Butters
Instagram: jordanbutters
Facebook: Jordan Butters
jordan@speedhunters.com
Cutting Room Floor