Sometimes, it's all about being in the right place at the right time.
While I was at Fuji Speedway last Friday checking out HKS's drift car video shoot (behind the scenes story coming soon), I decided to drop by the pits over at the main race track. There, a bunch of high-end car transporters were unloading all sorts of glorious metal for the past weekend's Fuji Wonderland Festival. I had seen many of the historic race cars being pushed around and parked up in the Fuji pit garages countless times before, but there were a few that were completely new to me and warranted a closer inspection.
One of those cars was this 1977 Ferrari 312T2 – an incredible machine with some amazing history.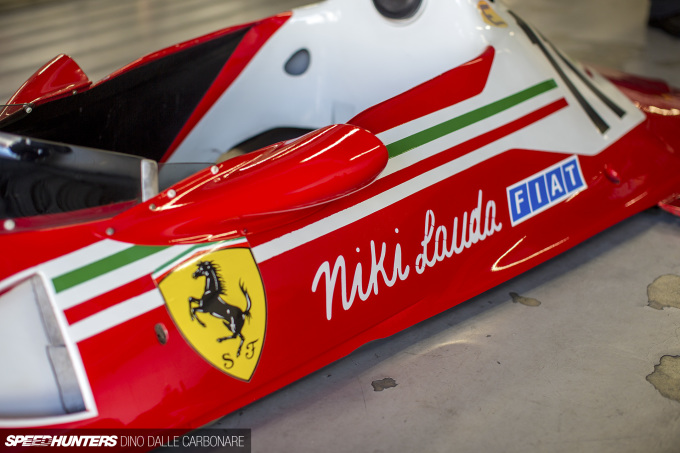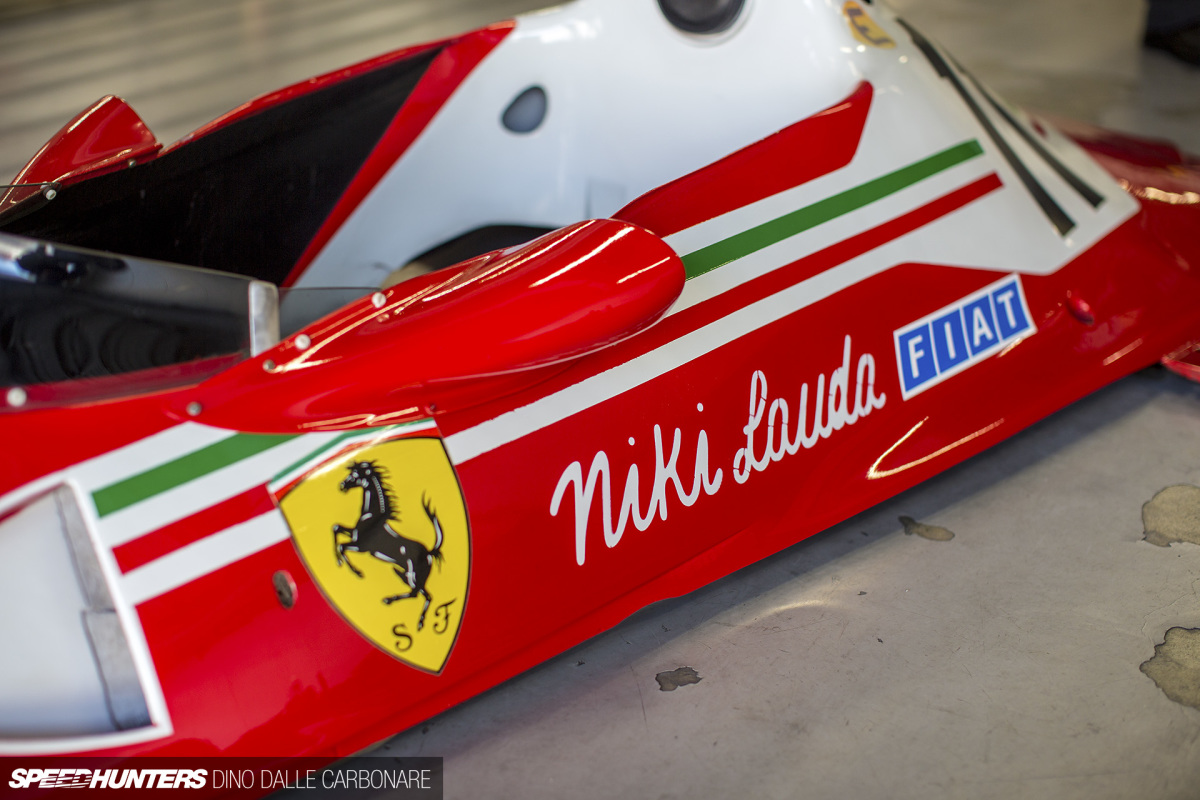 This is the T-Car (spare/back-up) that Niki Lauda drove during the latter part of the 1977 season when returning to Formula 1 following his fiery crash at the Nürburgring.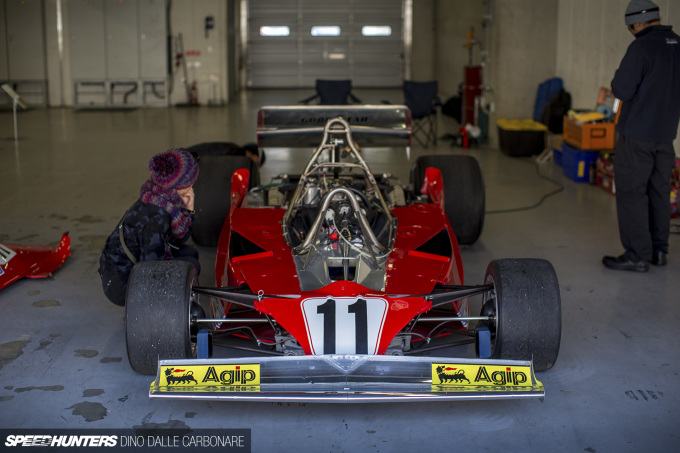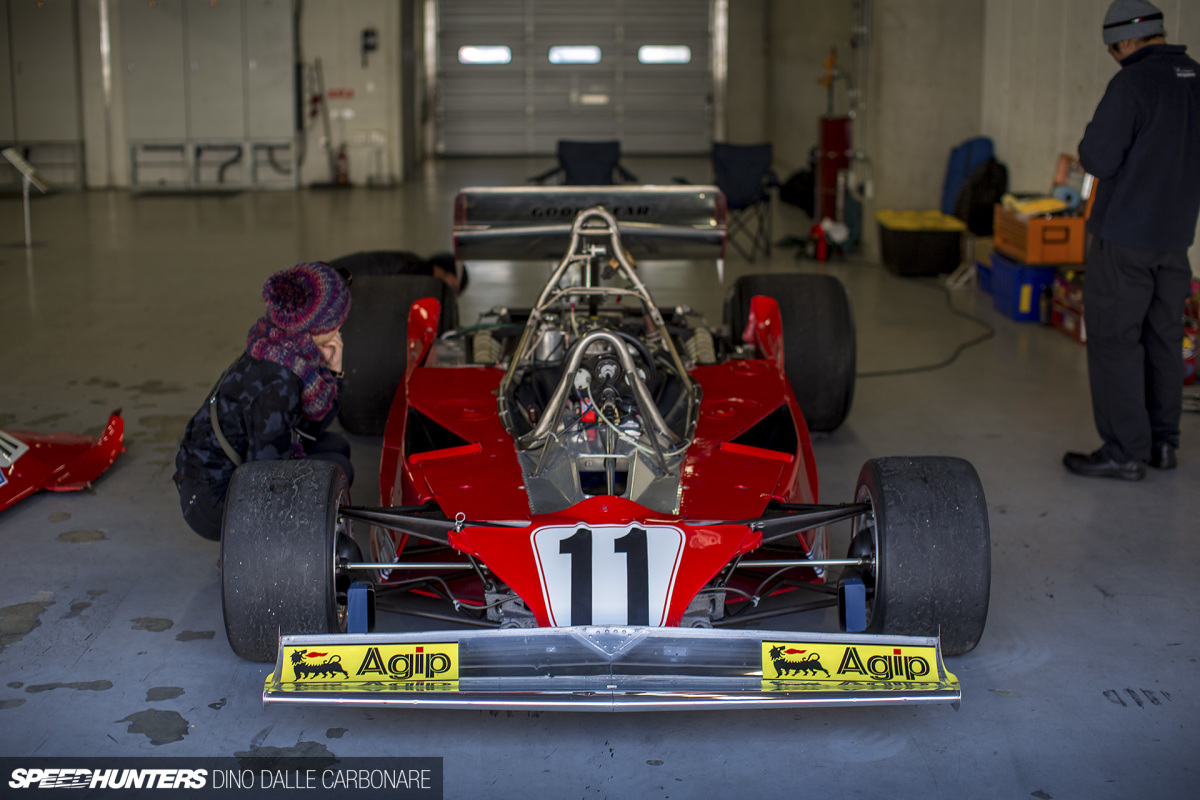 Since the end of the '77 season, the car has been sitting in a private collection in the US. It's regularly taken out, displayed and driven by its owner, but all the while it's never been touched or altered from when Lauda used it. It's essentially a 40-year-old F1 time capsule.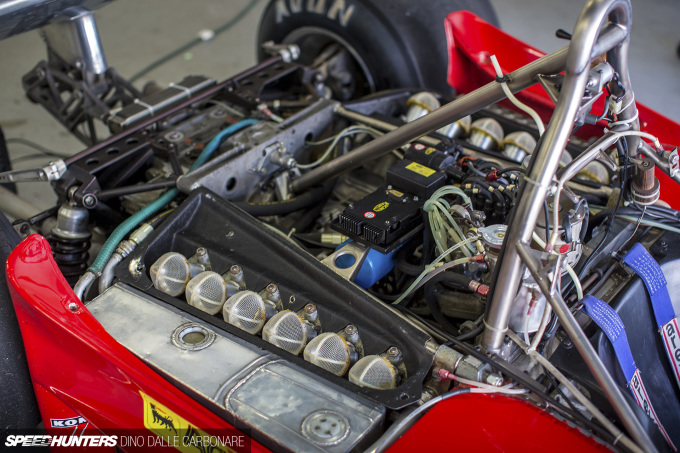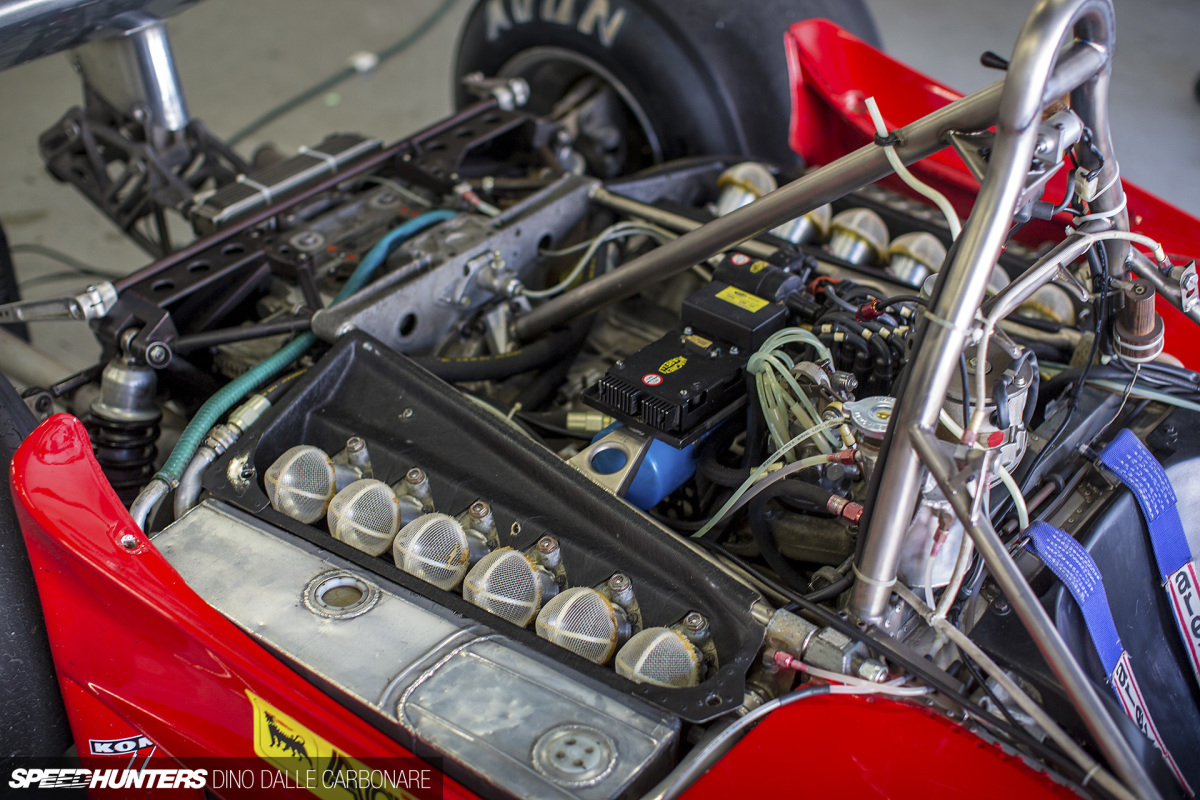 The 312T2 is powered by the Tipo 015, a 2,992cc flat-12 that developed 500hp at 12,300rpm in its naturally aspirated guise. It was an impressively reliable engine that served Ferrari's Formula 1 program up until the 126C came along, and with it the beginning of the turbo era.
With the 5-speed manual transmission behind it – mounted transversely to improve weight distribution – it all combined to create a stressed part of the chassis. The engine ran mechanical fuel injection, and sat next to the ignition coil is a Magneti Marelli electronic rev limiter.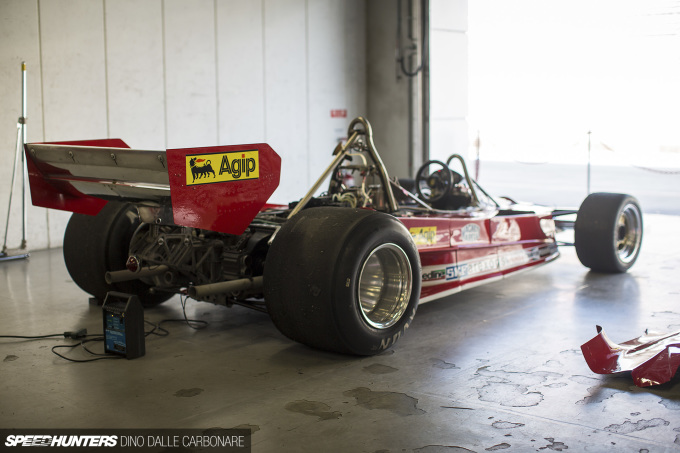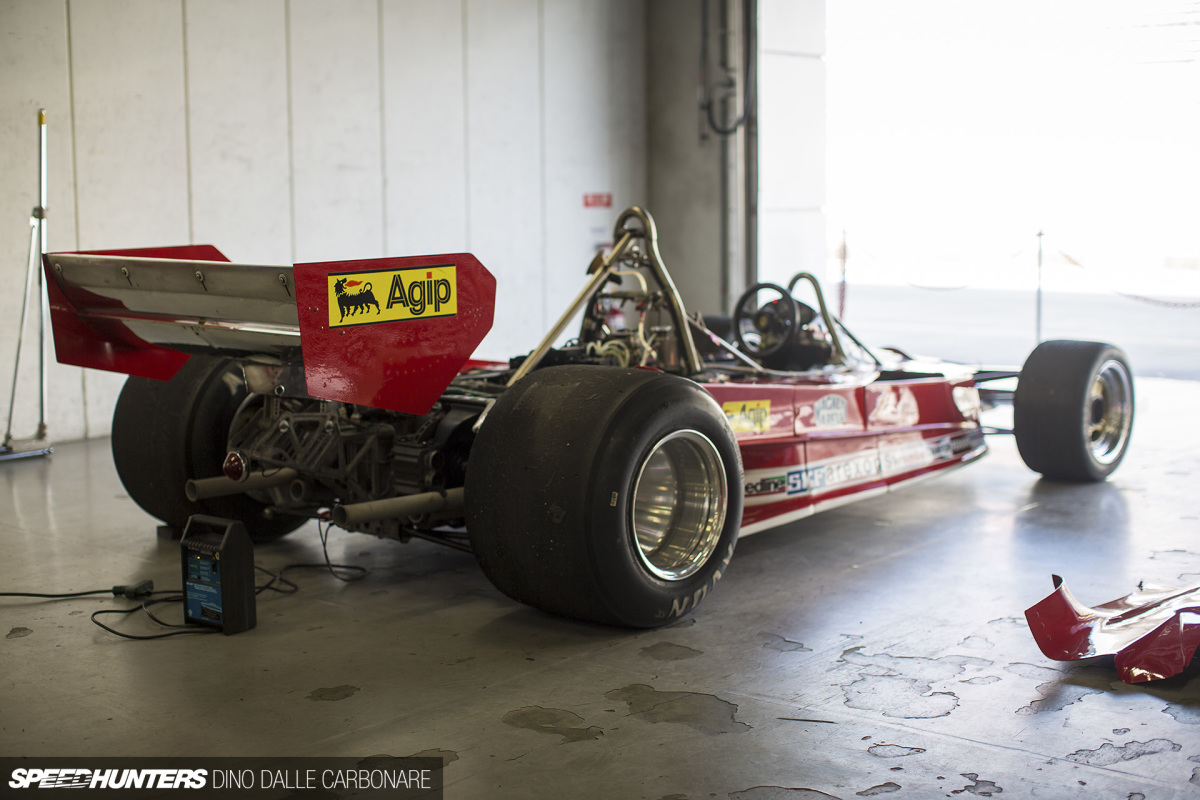 For how imaginative and nostalgic these old F1 cars are, it's amazing to think how much technological progress has been made in the four decades since this 312T2 was pieced together by hand.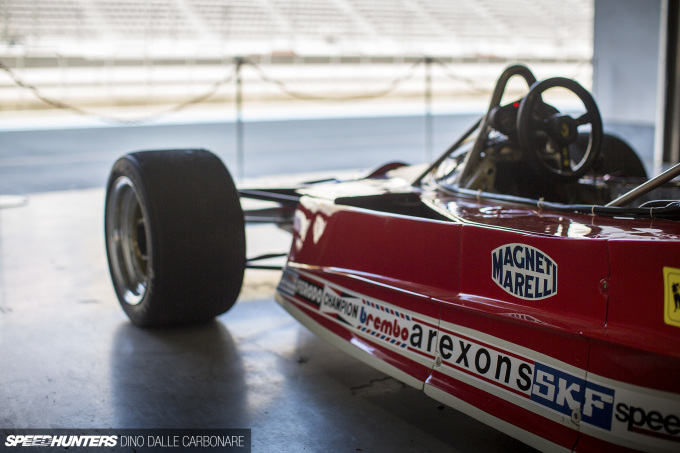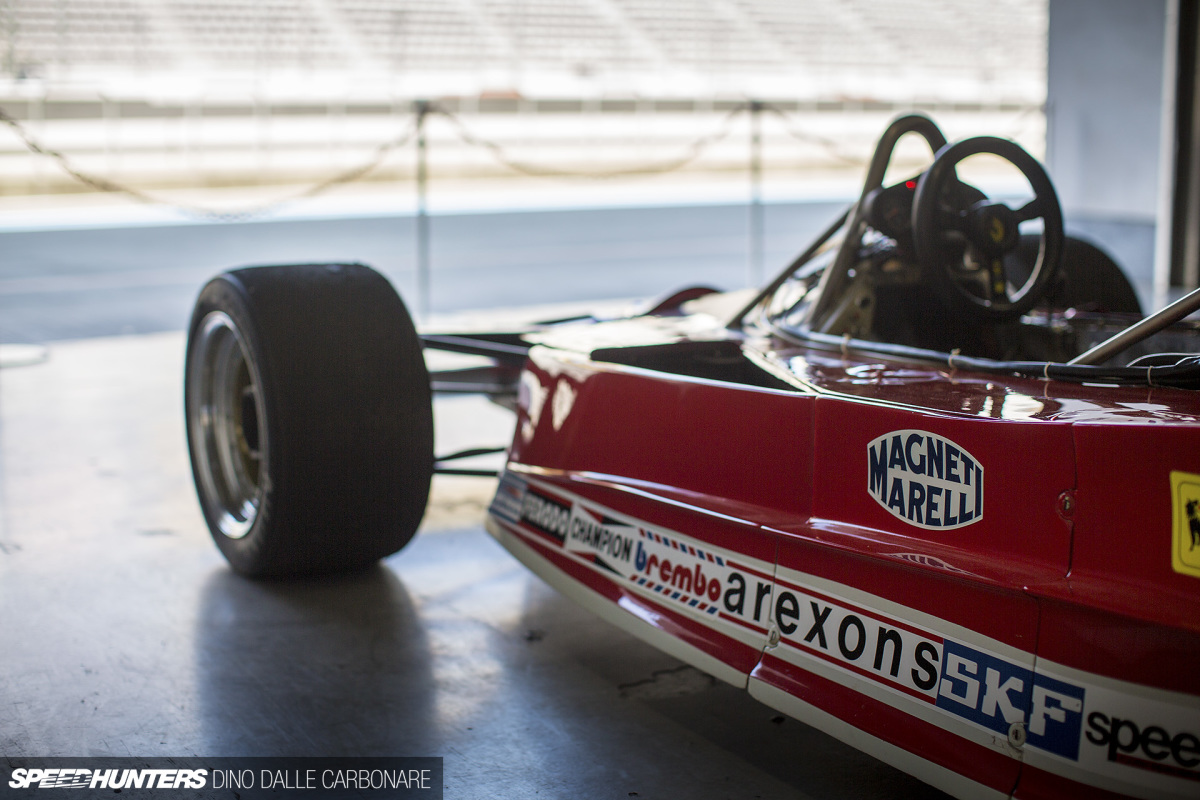 Formula 1 was the most advanced racing series at that time, of course, but these cars were built in such a simple and straight-forward way. It was a good few years before composite materials and proper aerodynamics started completely changing the motorsport.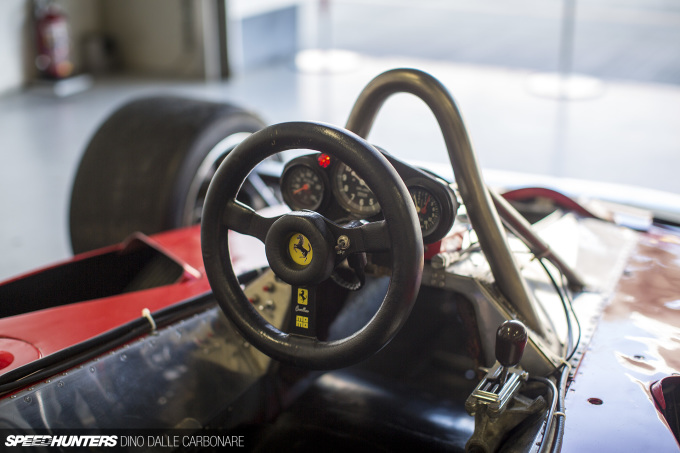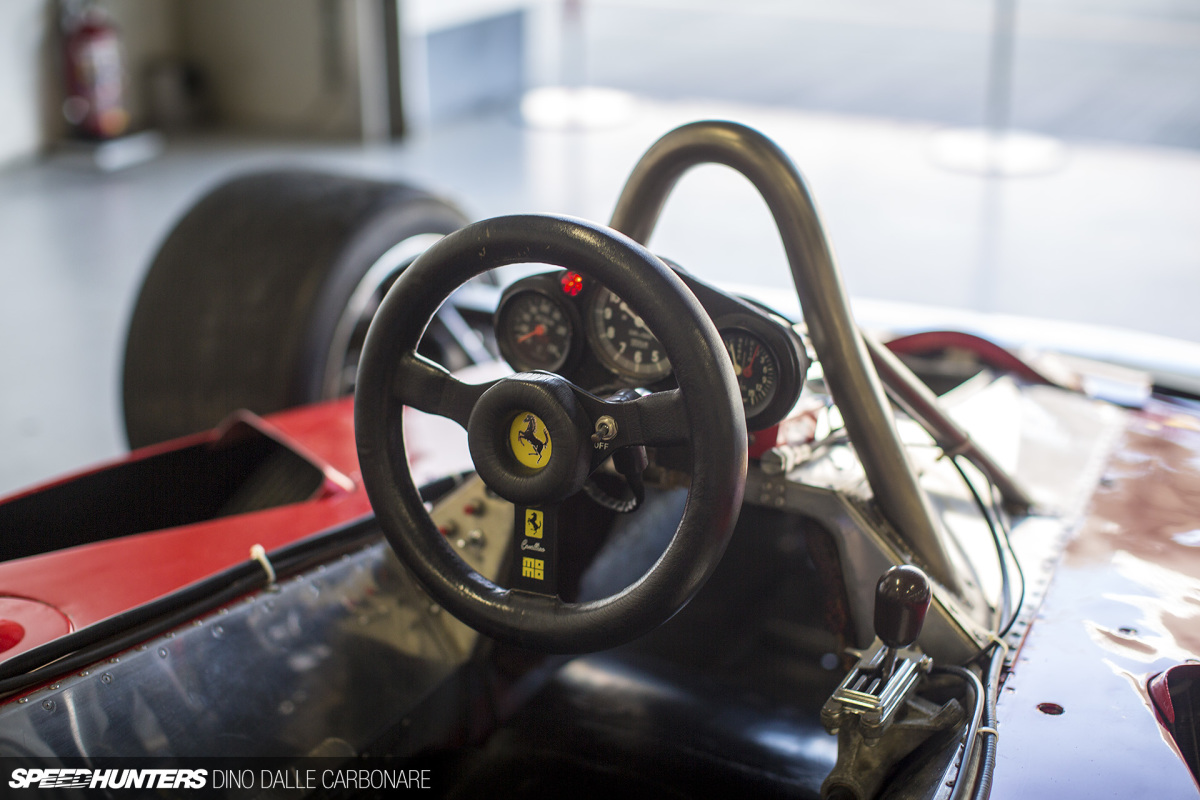 I felt claustrophobic just looking at the cockpit that Lauda had to wedge his body into; it's an incredibly small and tight-fitting space. Seeing three pedals and a manual dog-leg 5-speed shifter makes you think about the skill and bravery required to drive a car like this at 10/10ths.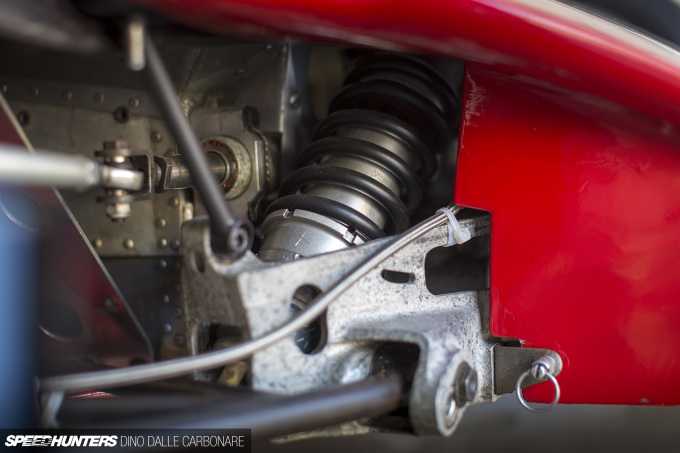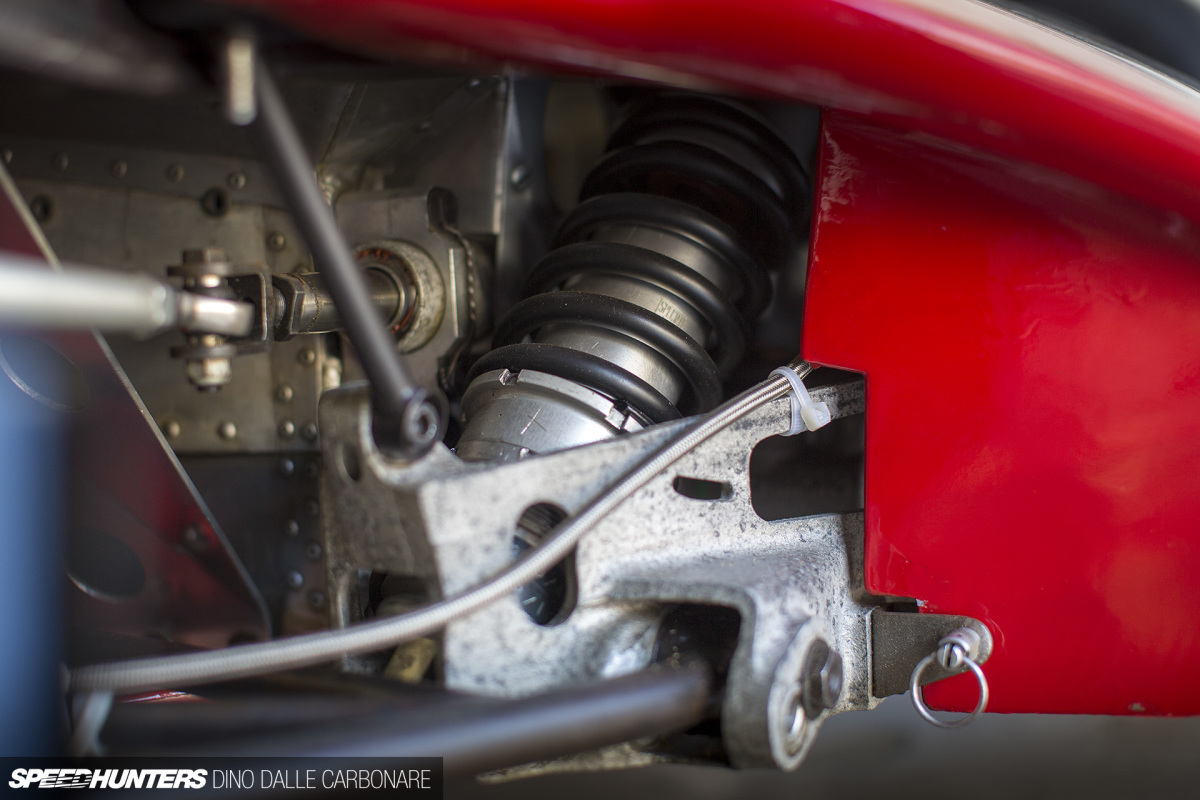 Here's a quick look at the cast aluminum lower suspension mounting for the front axle.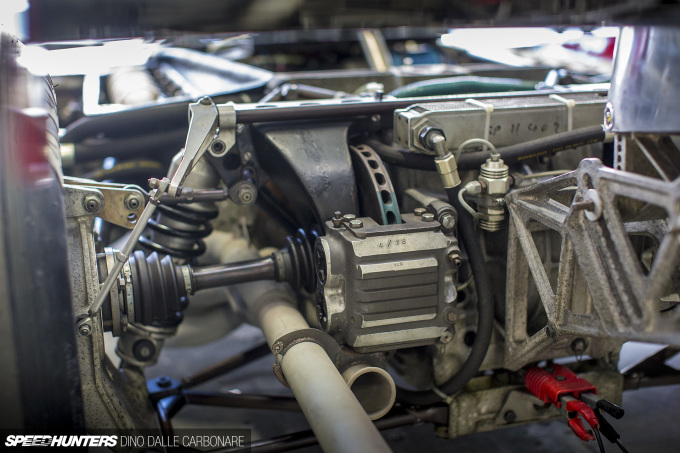 And the rear setup, with the famous in-board brakes which helped remove a lot of unsprung weight from wheel/hub assembly.
More cast aluminum can be found at the rear in the structure that transferred downforce onto the gearbox and in turn the entire chassis.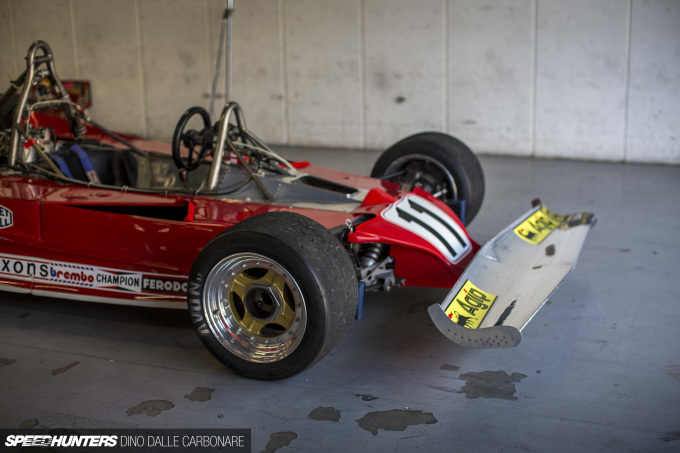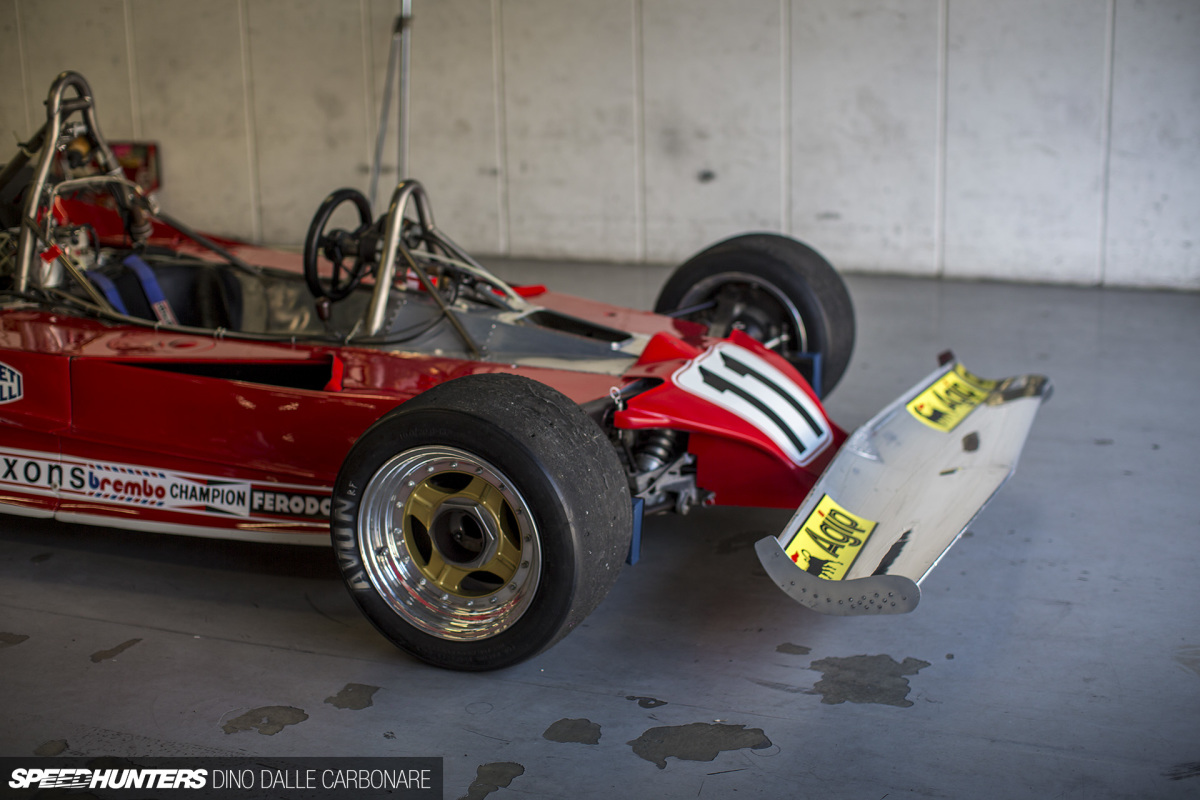 JDM amateur time attack cars probably do a better job of generating actual usable downforce compared to these old racers. Given the minimal understanding of aerodynamics at the time, the front end looks drag-heavy and unrefined.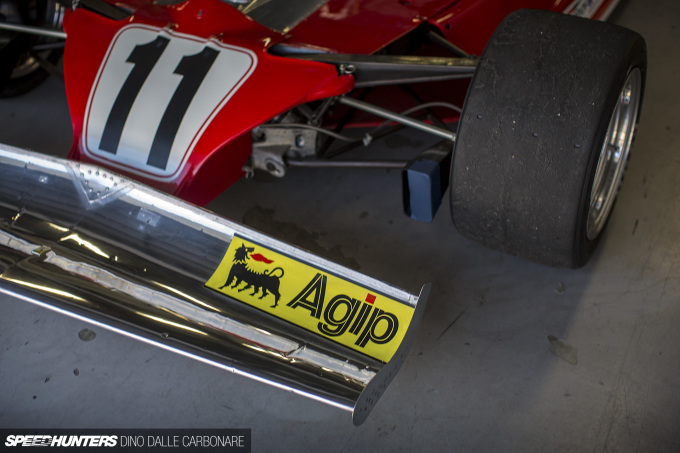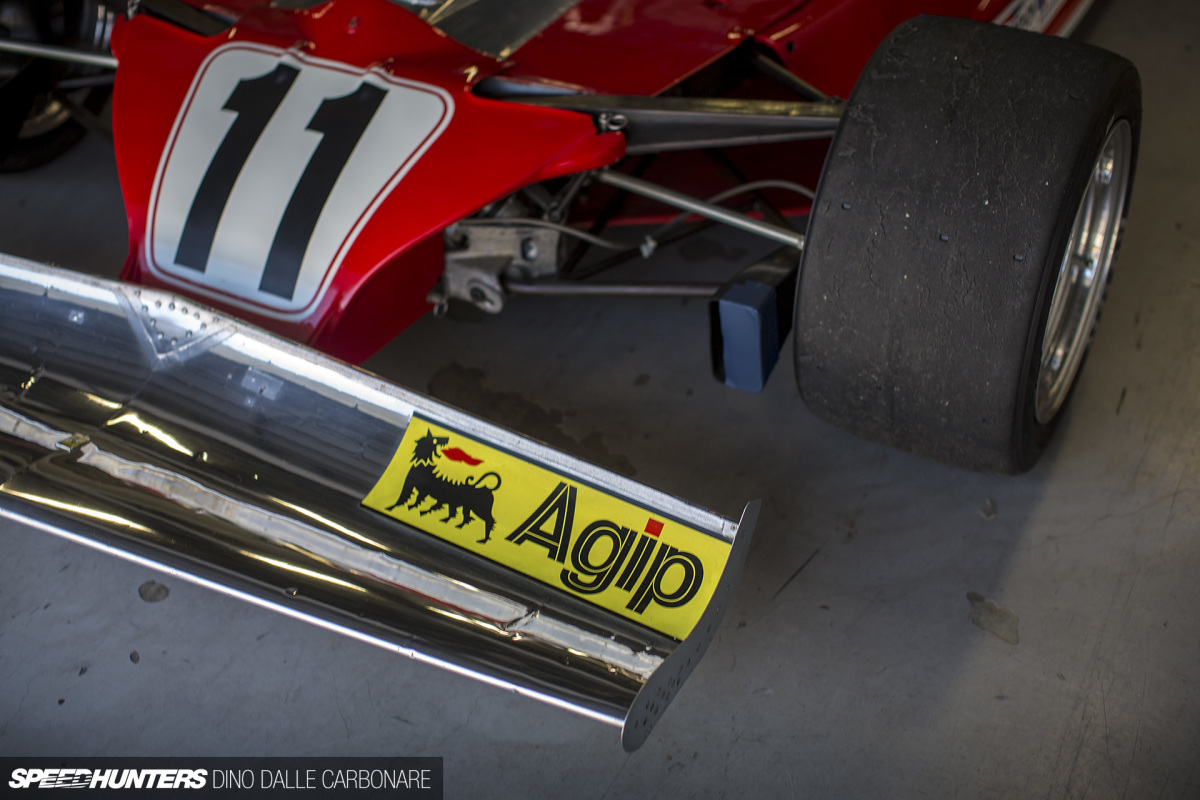 But still, for how advanced modern day F1 cars may be, there's nothing quite like looking over a racer like this – especially when it has such special history.
Dino Dalle Carbonare
Instagram: speedhunters_dino
dino@speedhunters.com