Praying To The Boost Gods
As car enthusiasts, we're pretty spoiled nowadays. Aftermarket parts are readily available through a series of clicks on the internet, track days happen almost as often as work days, and there doesn't seem to be a limit to tuning – you only have to look at all the crazy builds coming out to realize that.
To help celebrate all things turbo-related, Honeywell Garrett created Boost Festival – a giant event that takes place at Willow Springs International Raceway, just an hour north of Los Angeles. This year, Speedhunters was invited out for a look, and I was happy to be the one to do that.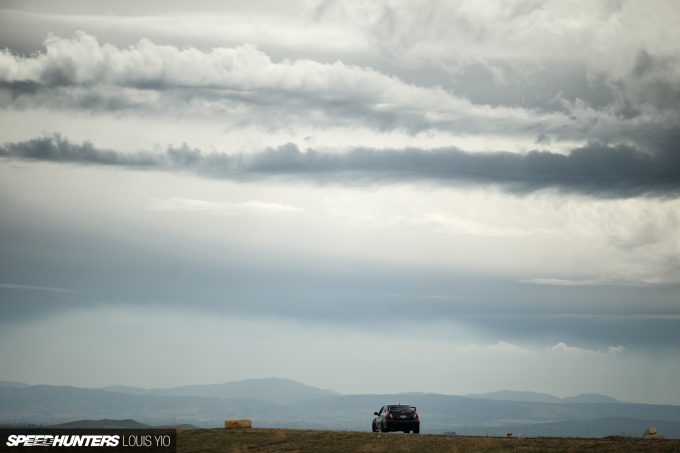 Despite the event happening over the course of a single day, Boost Festival has a lot going on. Essentially, it's a collaboration event between Global Time Attack, JustDrift, and Drift 101.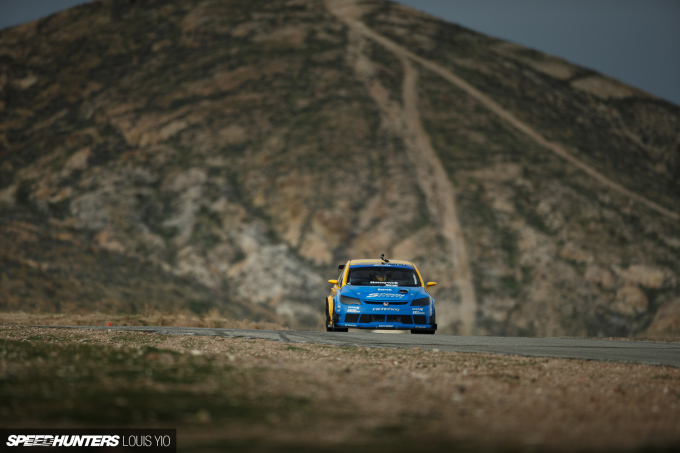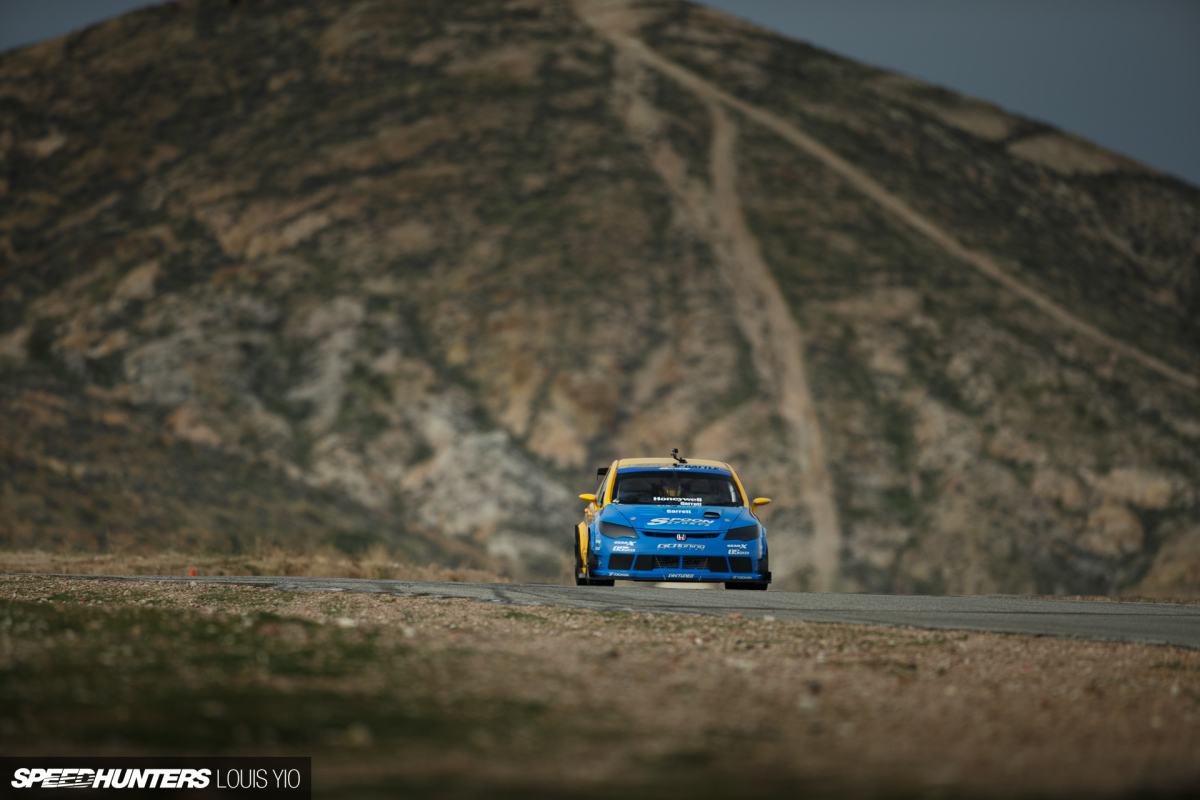 Global Time Attack was the biggest of the three, and was held at the Streets of Willow course throughout the day, while Drift 101 for amateur drifters took place on the Balcony Autocross Skid Pad.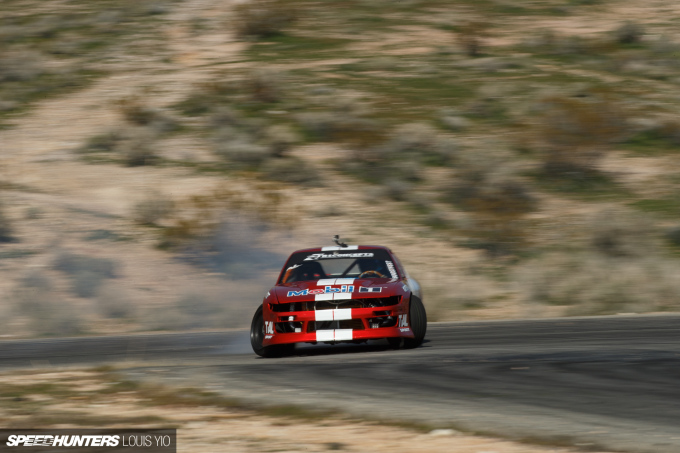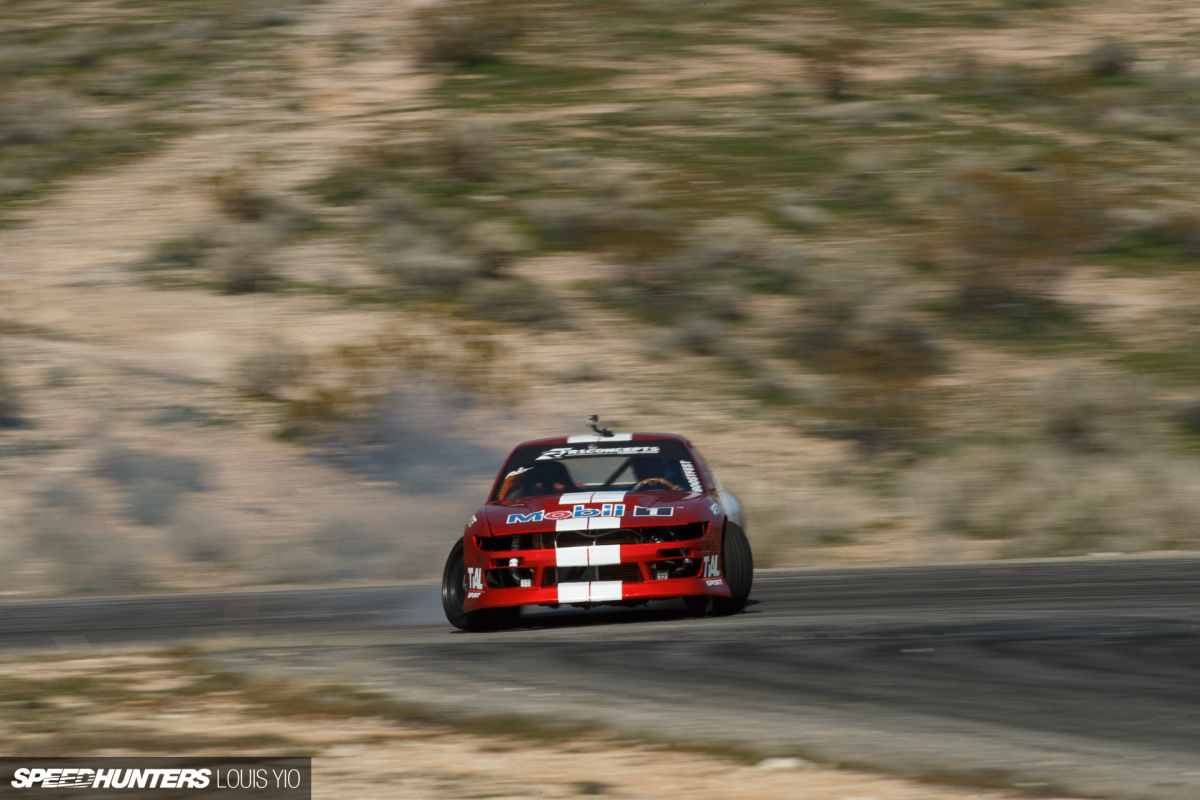 JustDrift ran an open track day at Horse Thief Mile, which for a few pro Formula D drivers provided the perfect opportunity to do a little pre-season testing.
Drift 101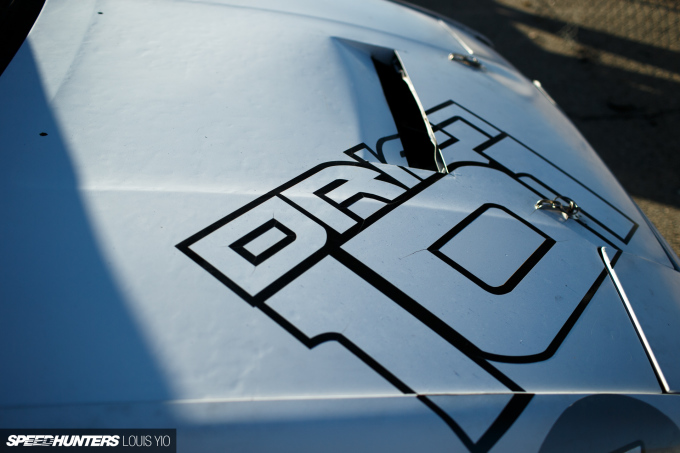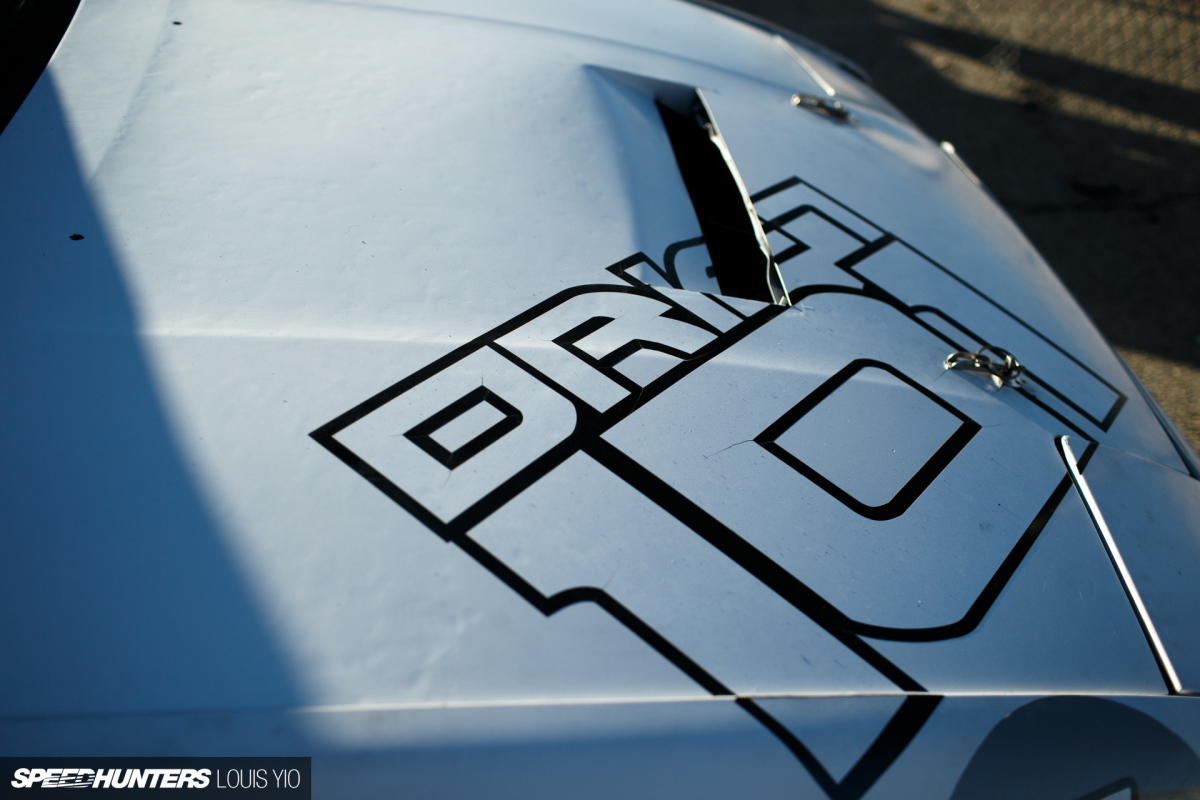 Drift 101 is a premier drift school that can teach anyone the art of oversteer.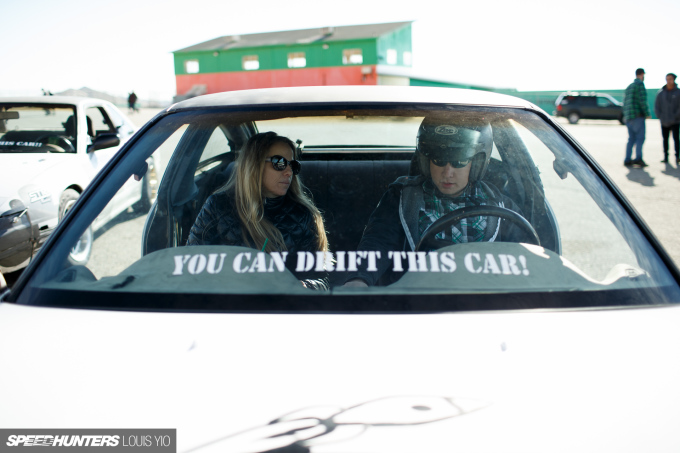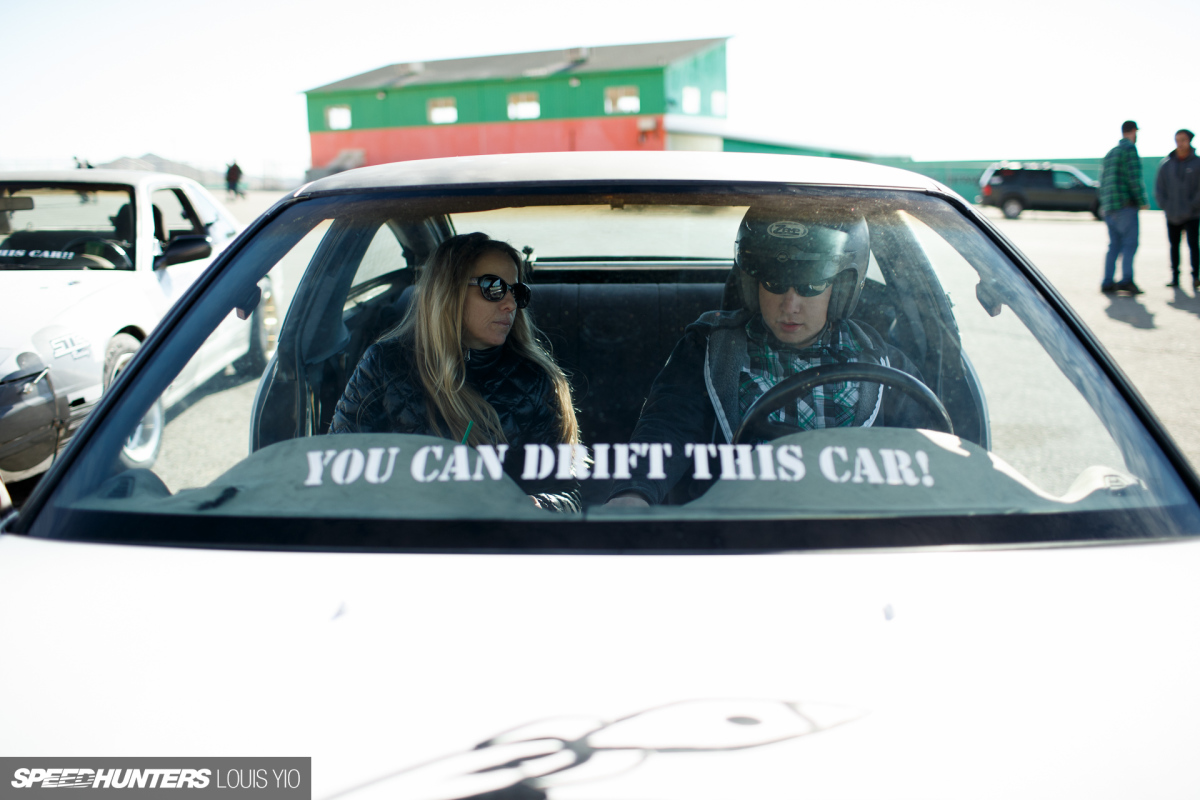 Multiple classes are offered depending on party needs, and cars range from your typical drift-spec S13 to a supercharged 350Z.
JustDrift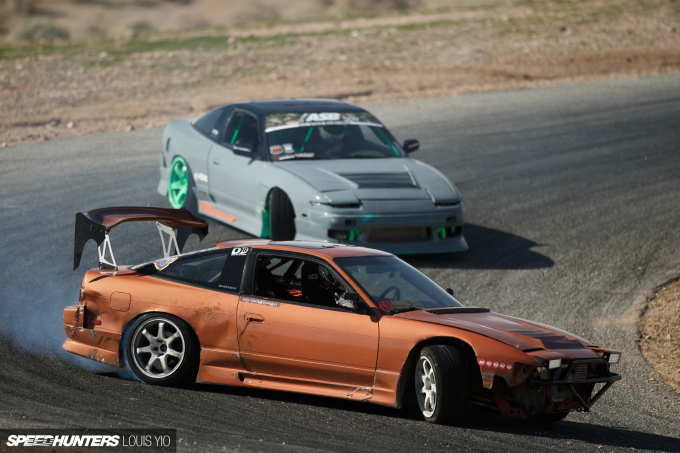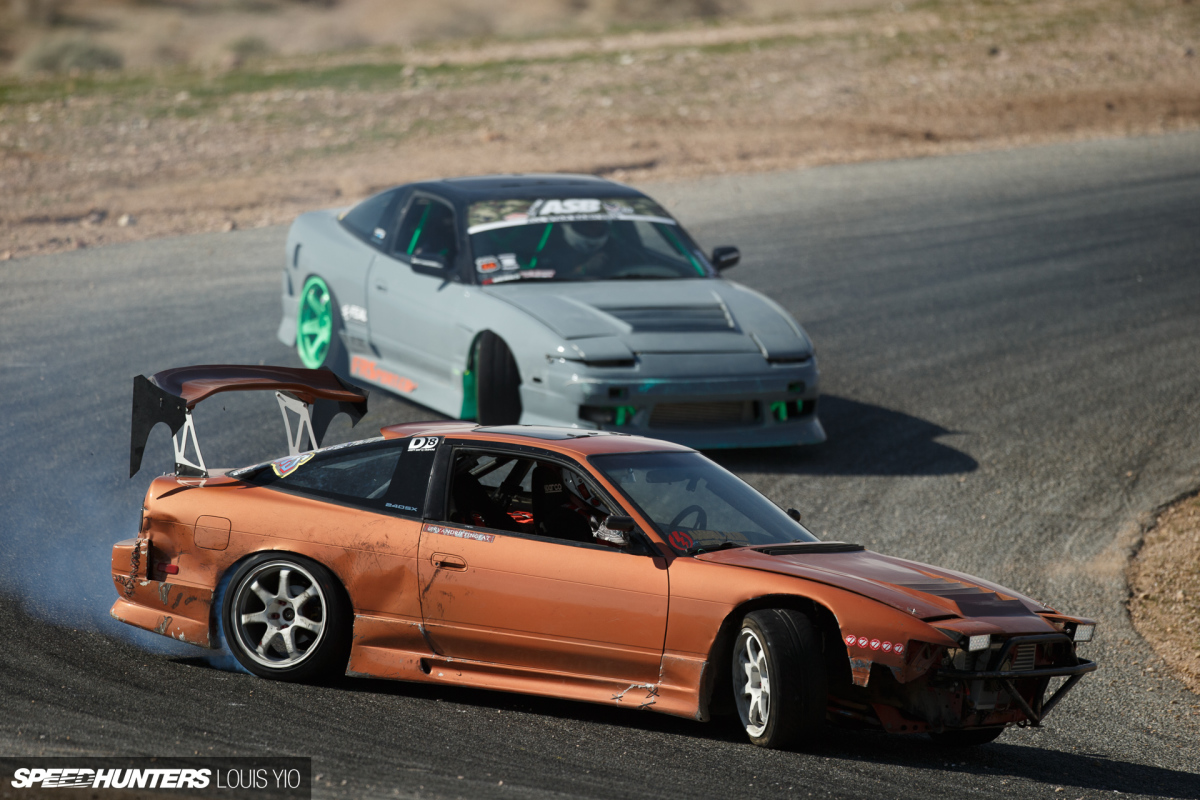 Attending a JustDrift event is always fun. The atmosphere is always laid back, and for many people an escape from the professionalism that you find at FD championship events.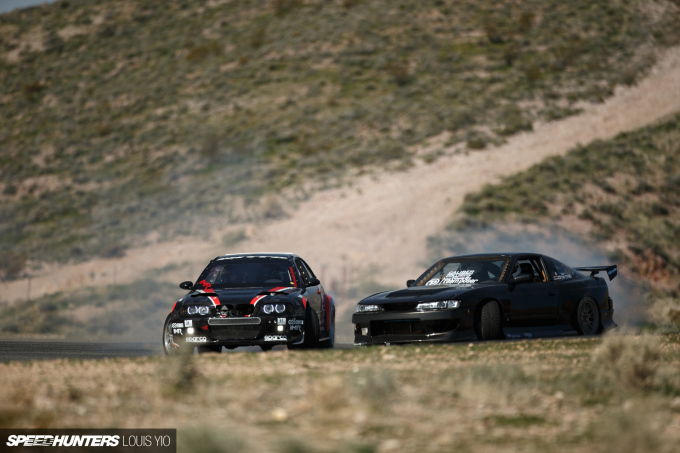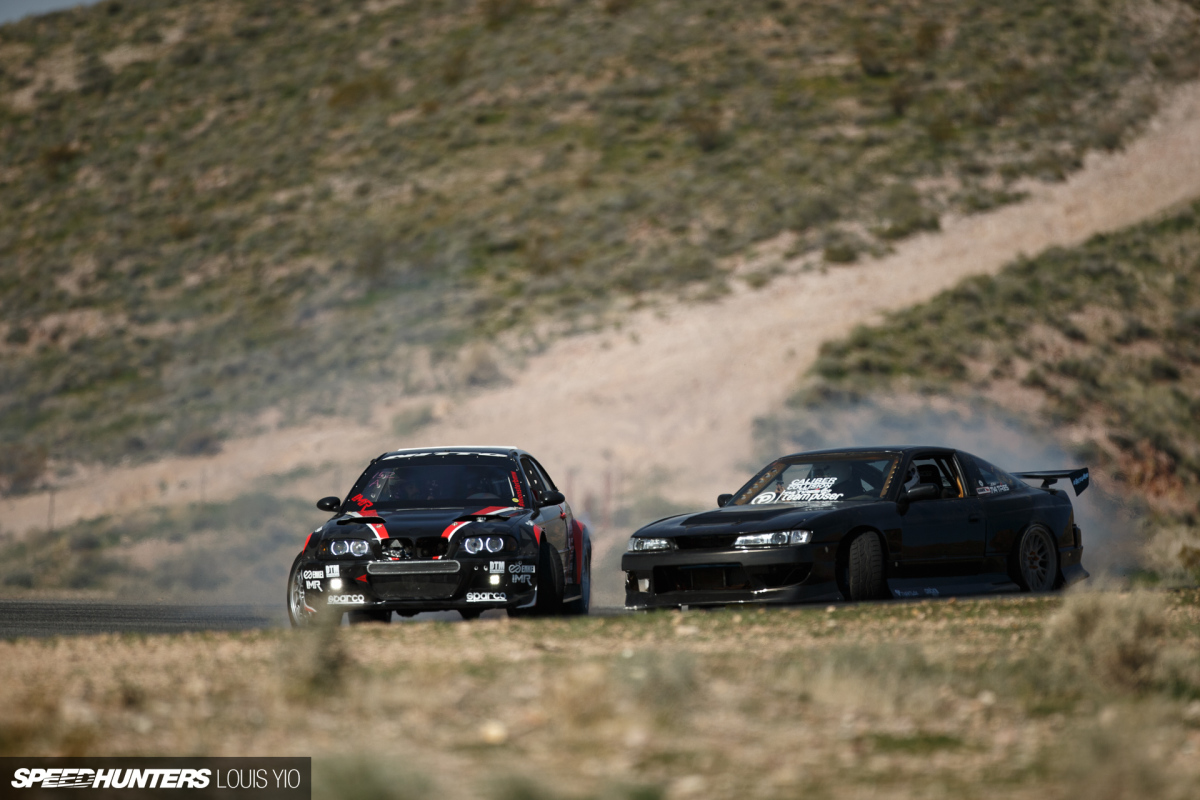 The open JustDrift Clinics are great for both amateurs and professionals alike. It's a simple concept: bring your car out and drift when you feel like it. During these events it's also pretty common to see five to seven-car drift trains, which are amazing to watch in person.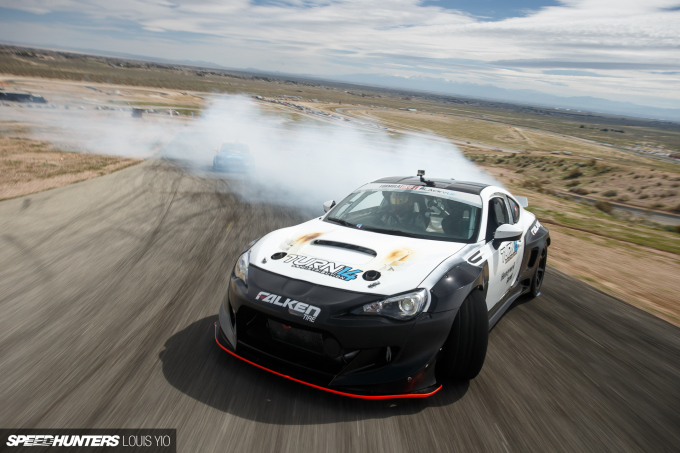 Dai Yoshihara has an S13 coupe that he usually brings out to the JustDrift Clinics, but for Boost Festival he brought along his FD Pro car for some testing.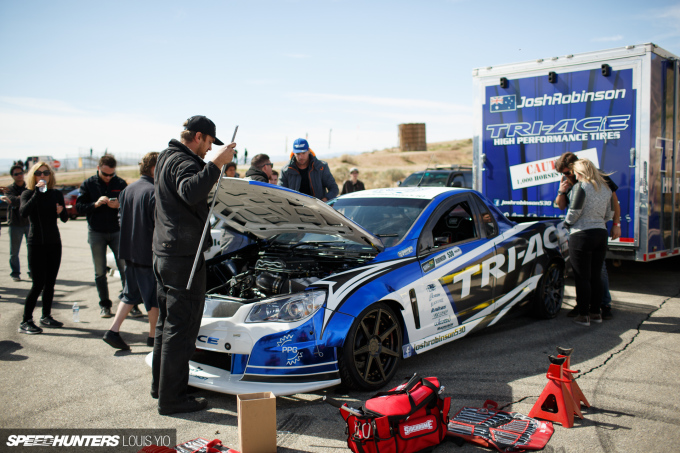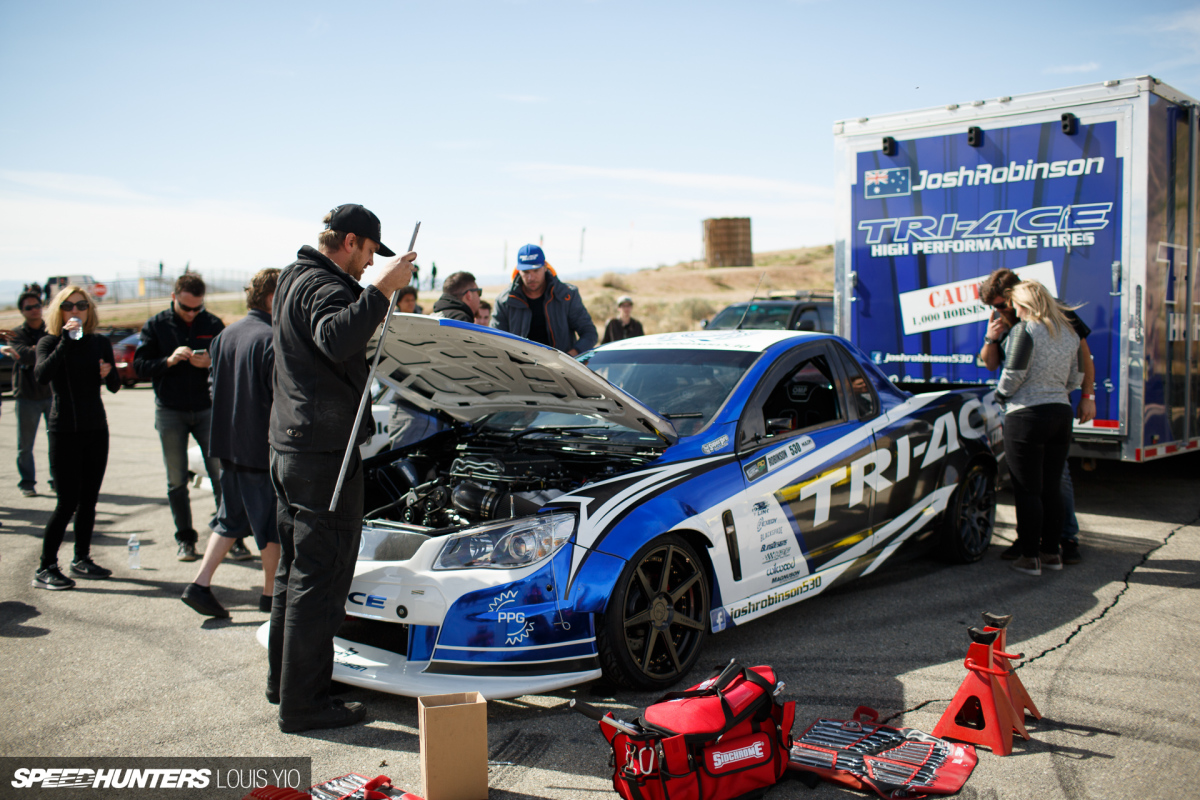 If there was an award for the competitor who had travelled the furtherest, it would surely go to Josh Robinson. He's come all the way from Australia with his 1000hp Holden Commodore ute and will be competing in Formula Drift for the 2017 season. The car was still being dialed in so I didn't get a chance to see it slide around, but even parked up it's hard to explain just how cool it is. I mean, it's basically a Corvette pickup truck that's been modified for drifting.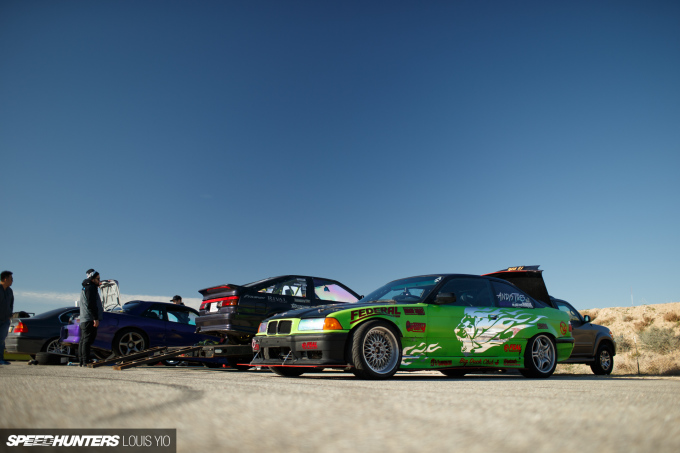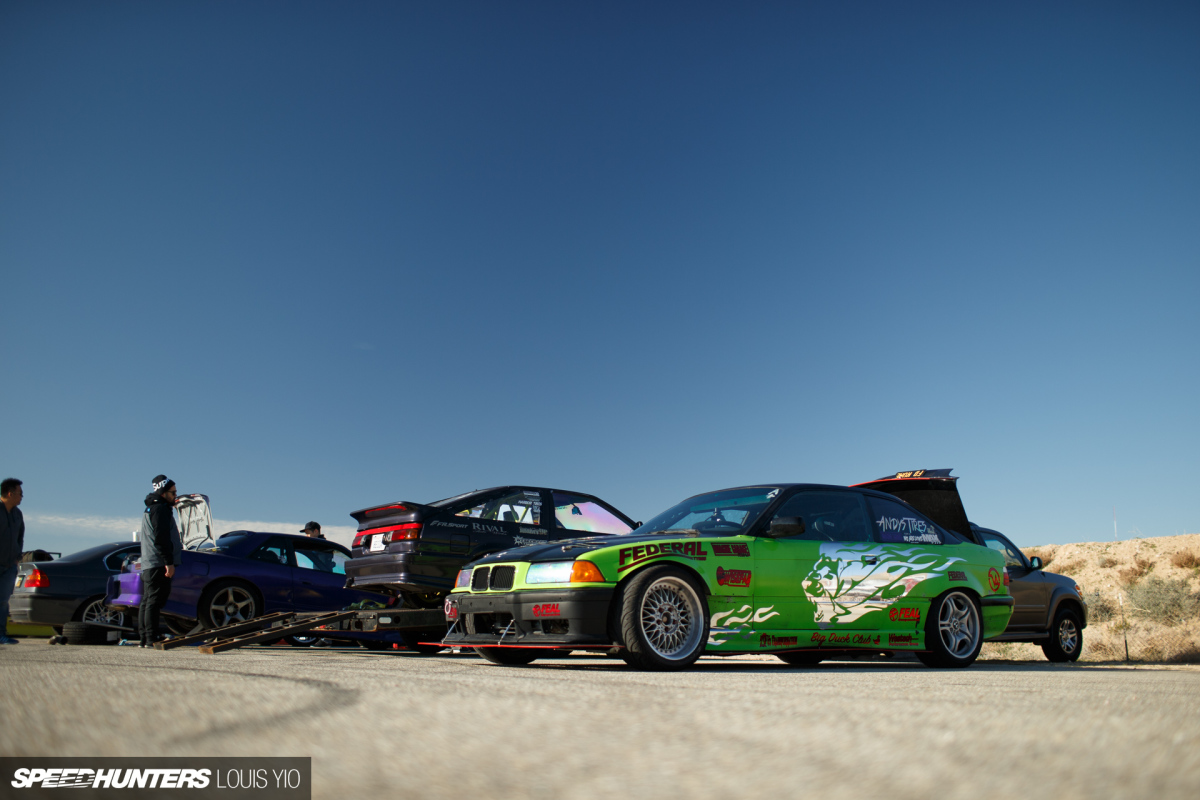 I'm so used to seeing the FD grid of cars that I actually get quite excited when I see an amateur drift machine. I guess I've been spoiled. But nothing brings me more joy than seeing an S13 with a screaming KA or an AE86 with it's original 4A-G. Actually, scratch that – I get excited every time I see an AE86 nowadays, no matter how it's been built.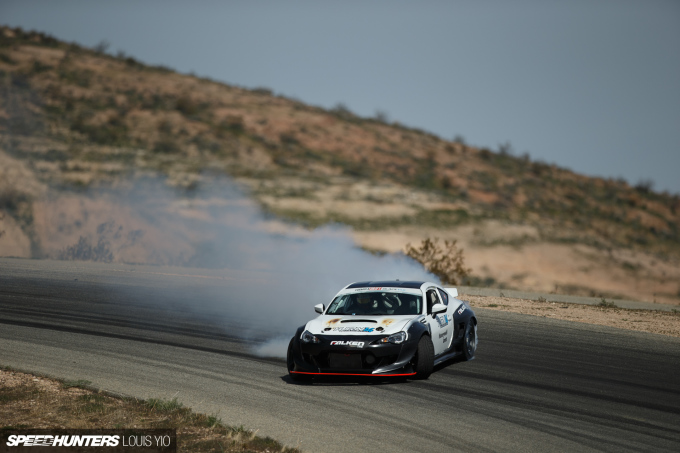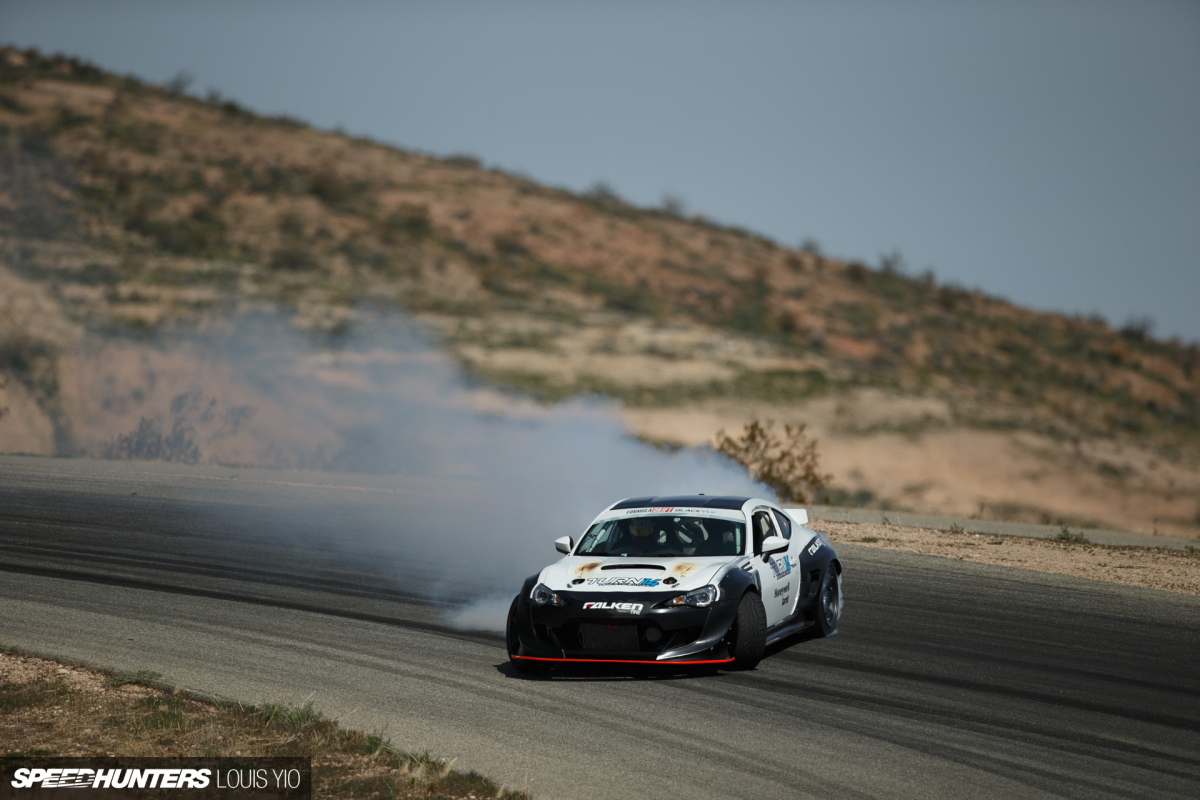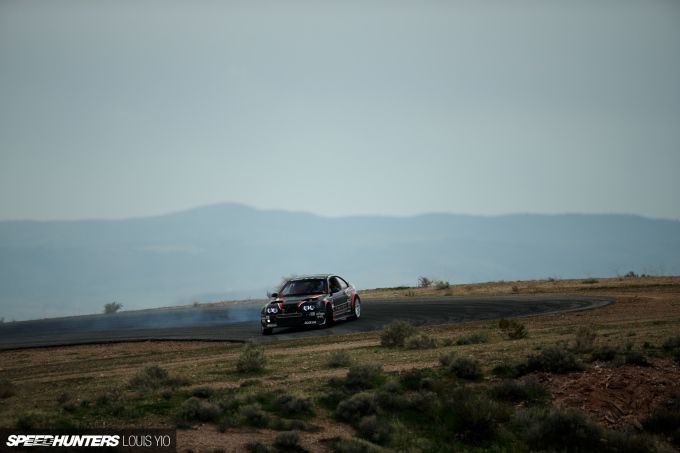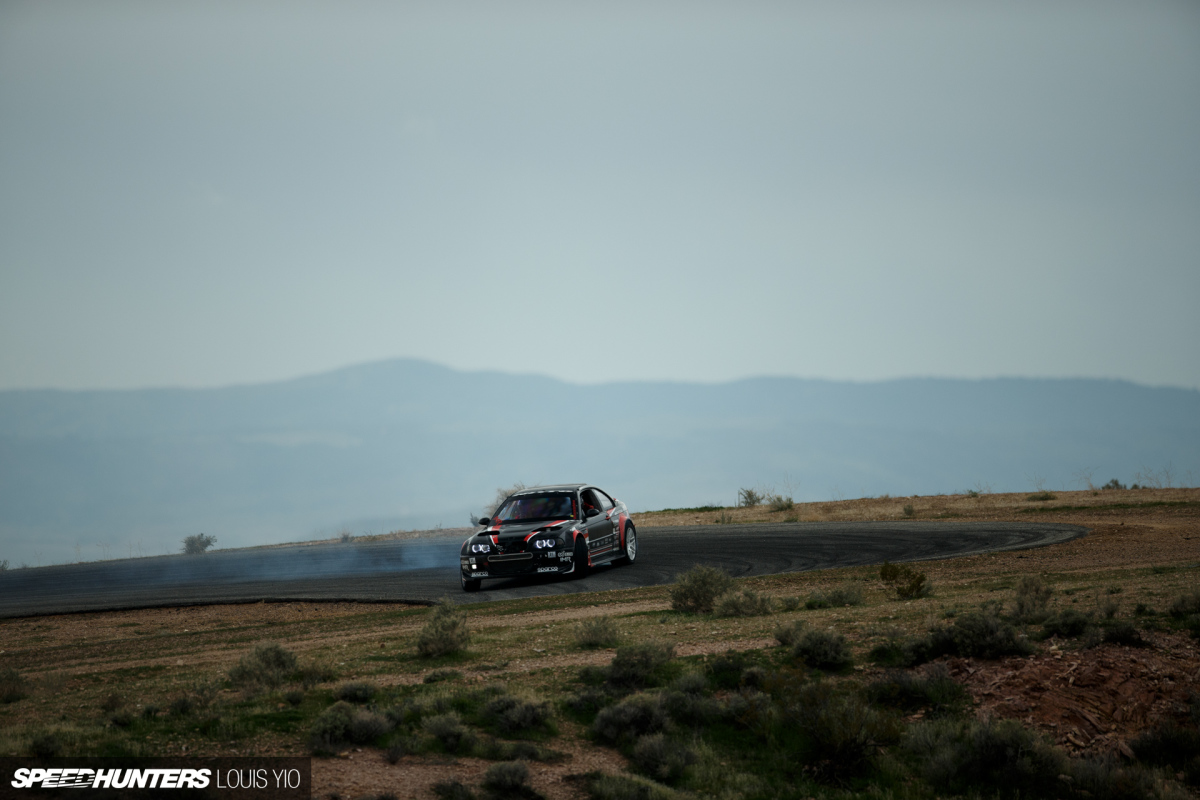 Like I said earlier, many Formula Drift Pro drivers around the SoCal area like to use JustDrift Clinics throughout the off-season to hoon their cars with amateurs while tuning and refining their setups ahead of the FD season opener in Long Beach. Events like this are always a great way to connect with the fans too.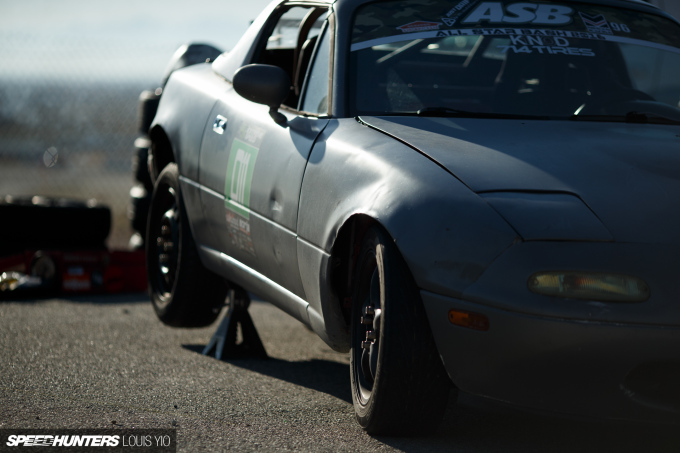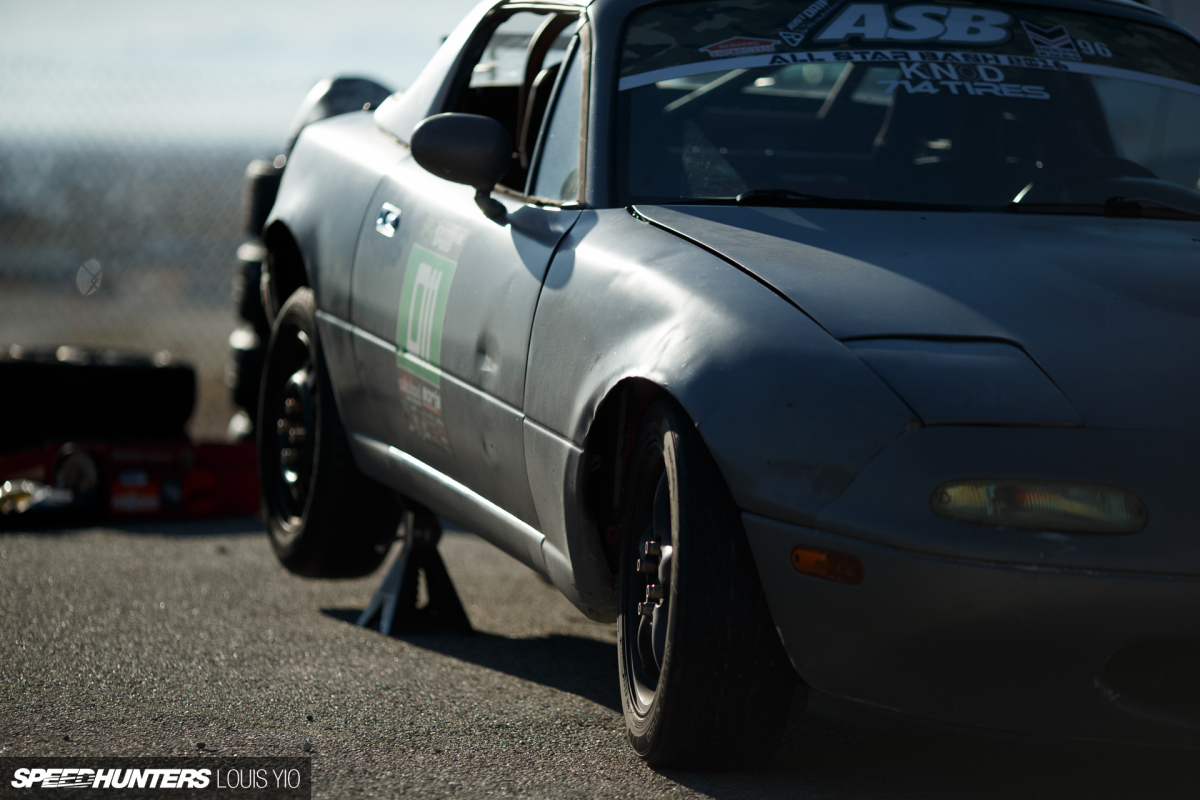 But it has to feel slightly intimidating when you're in your Miata being tailed by Dai's 900hp Pro car…
Global Time Attack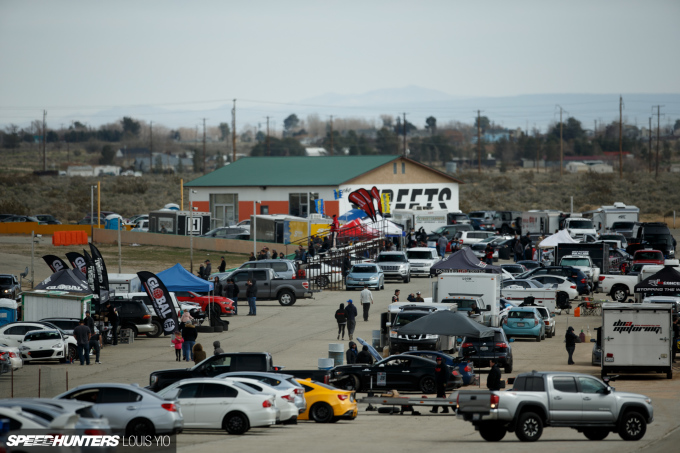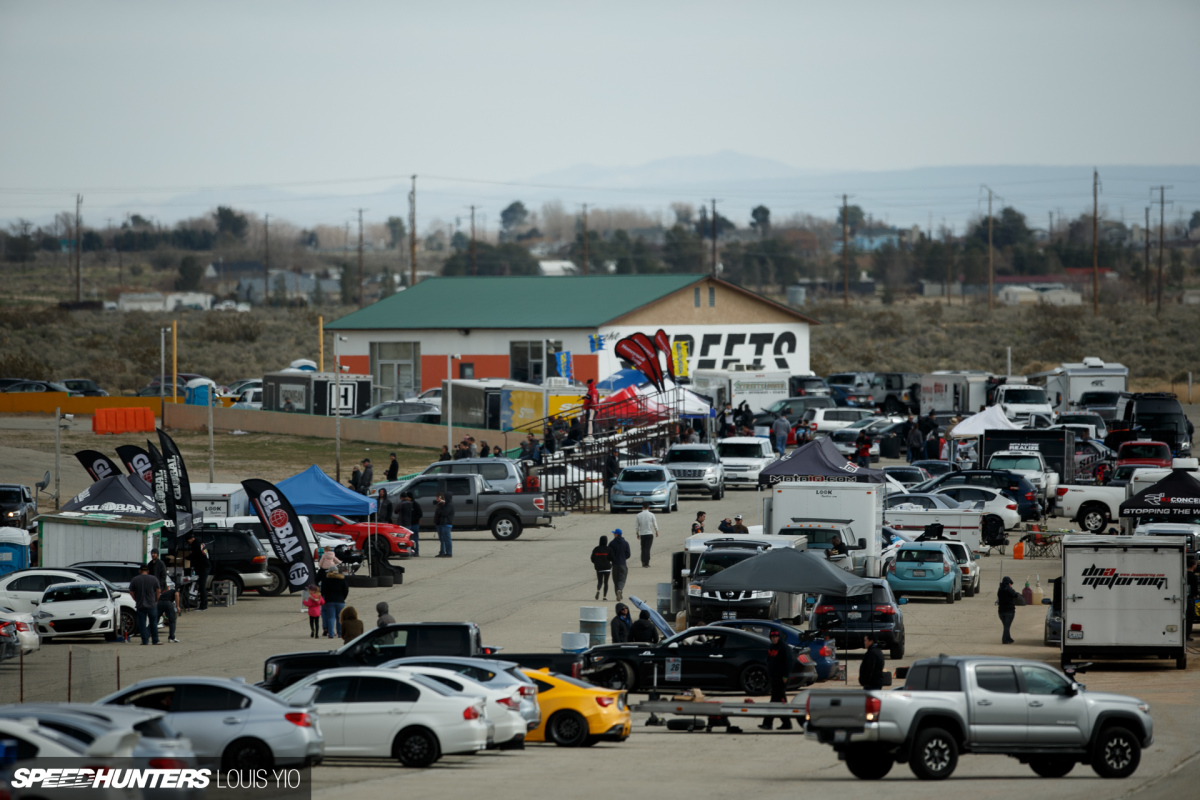 I'm not going to lie – when I first started taking an interest in cars, time attack was not really on my radar. That probably had a lot to do with drifting taking off in the US at the time, and I just glued myself to screens watching that while sipping on energy drinks. I was totally that kid in high school wearing drift shirts and believing I was the next Takumi Fujiwara.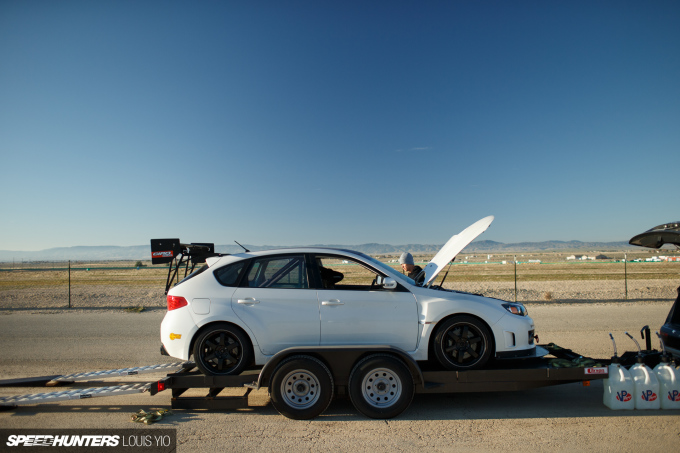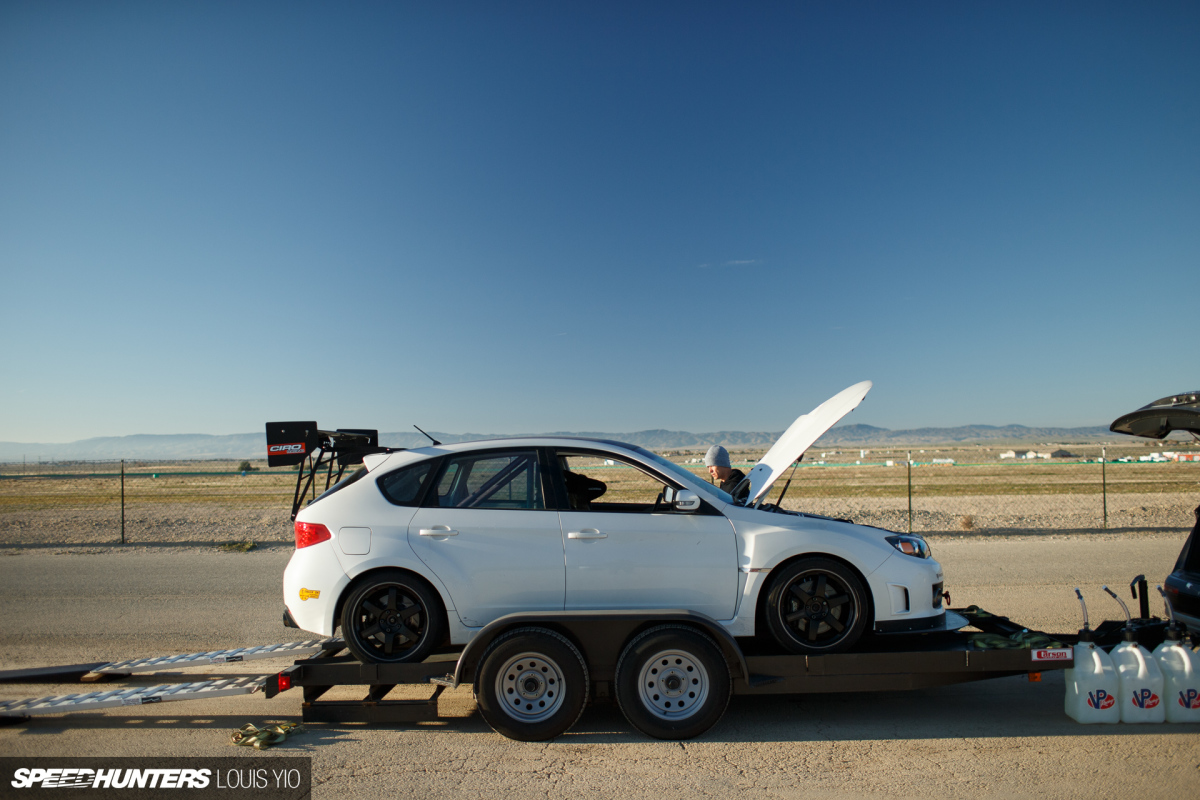 The thing is though, now that I have my own fun-having car (more on this at a later date), I'm looking at time attack and autocross more and more.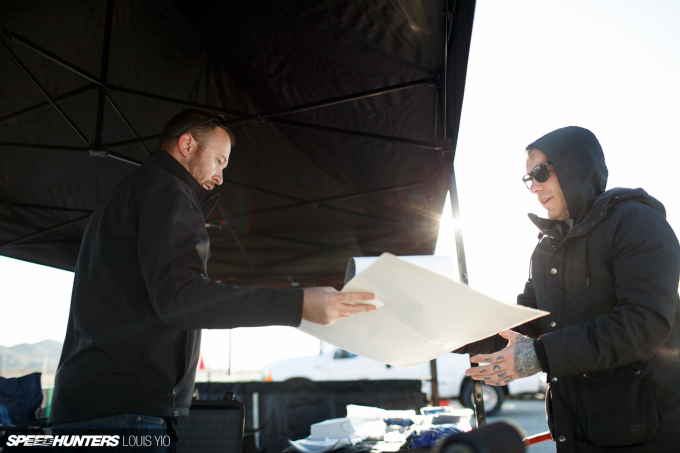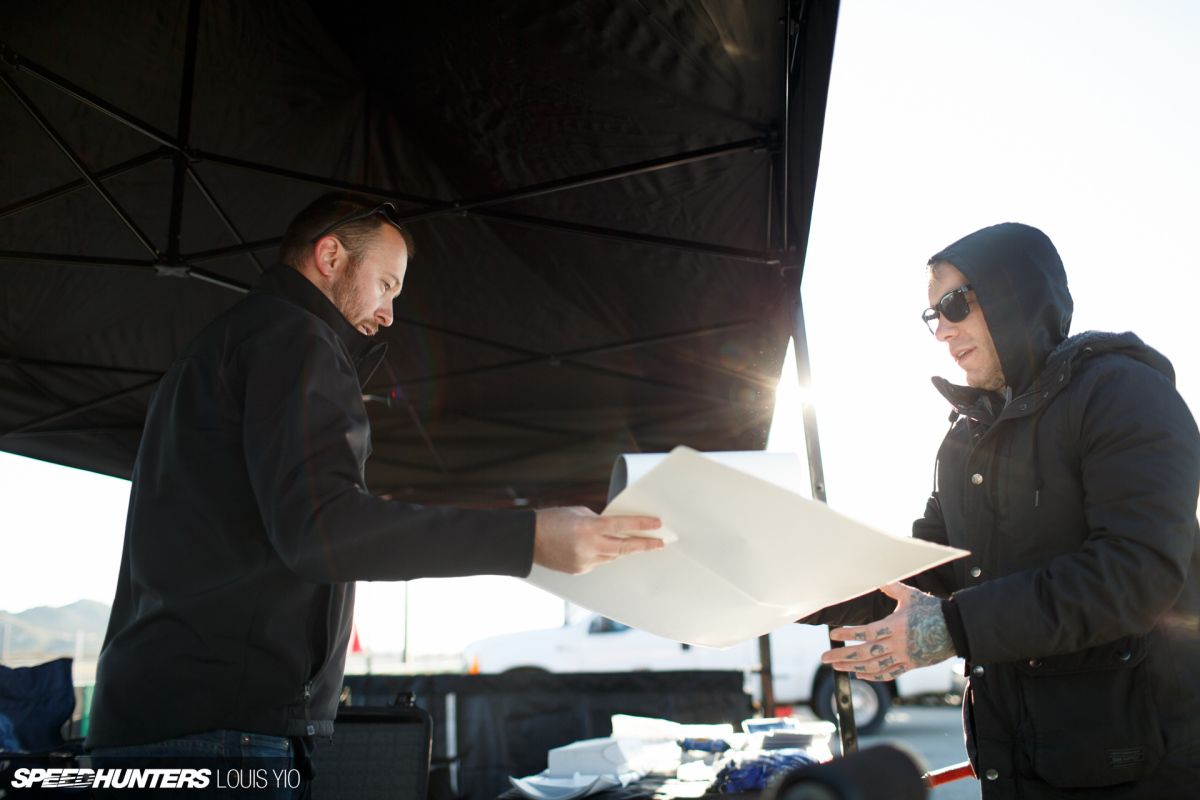 Global Time Attack's amateur class makes it easier than ever for the driving noob, aka me, to practice and refine their skills on track, so it holds a lot of appeal.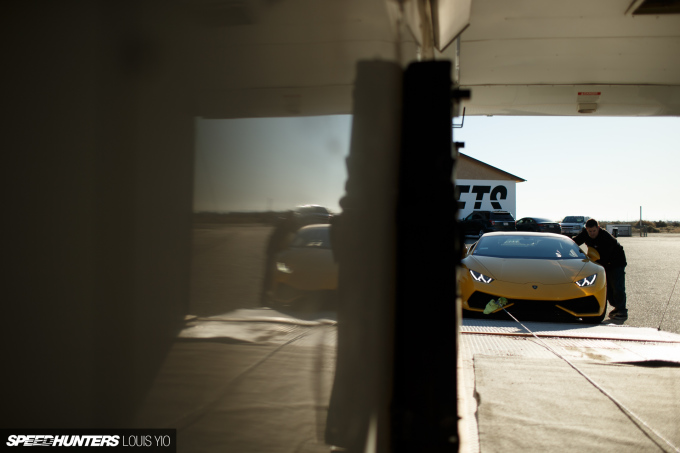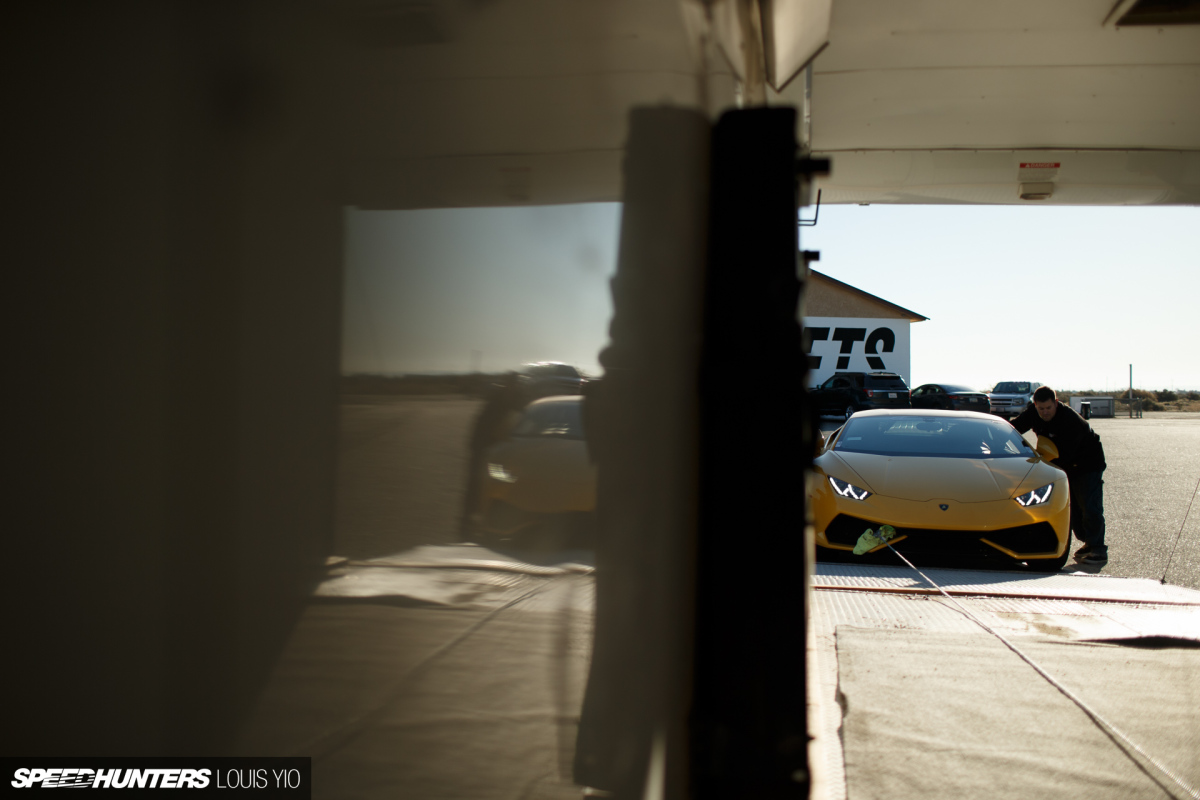 The field of cars at Boost Festival GTA was pretty diverse, with everything from a Lamborghini Huracán to more attainable machines.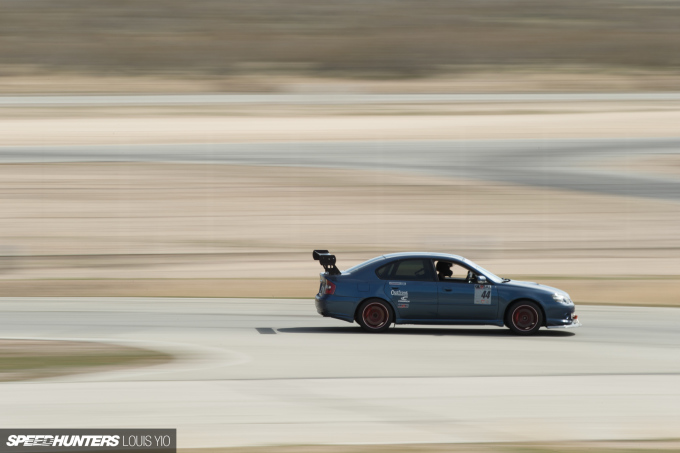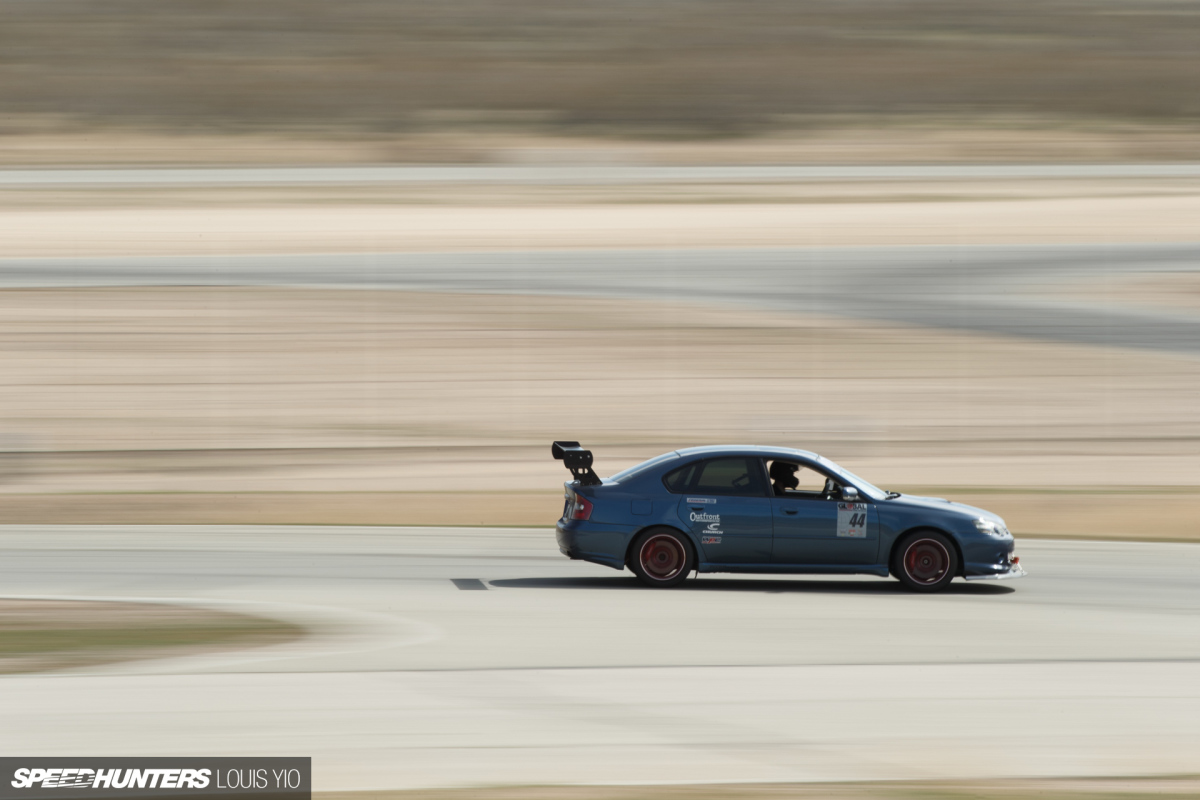 I'm really into Subarus, and while a third of the field was littered with WRXs, this lone Legacy GT is the car that stood out to me. While not crazy in any way, it's just nice to know that there is someone out there tracking a car that my friend's mom used to pick us up after school in.
Vin from Hoonigan was the lone E46 driver out during Boost Festival. The side profile of these things really is drool-worthy.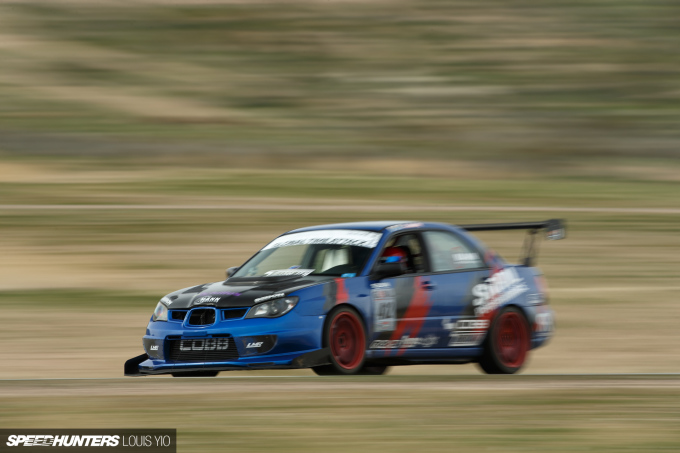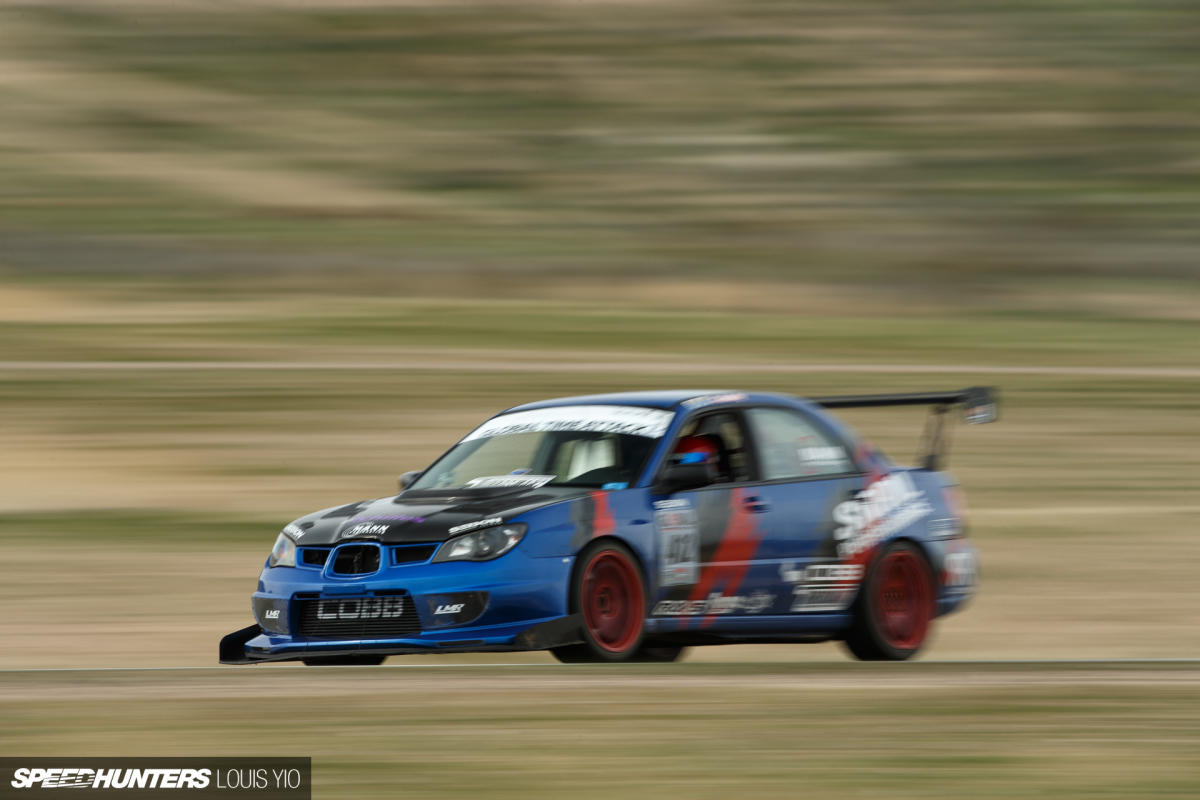 I heard about Snail Performance when I began browsing NASIOC a few years ago, and since then I've always looked out for their race cars at the track, Boost Festival finally providing the opportunity. It's kind of funny and ironic that they're called Snail Performance because they ended up on the podium after the sun had set. It would be nice to check out their shops, but since they're based in Sacramento and Phoenix it's not easy for me living in Los Angeles.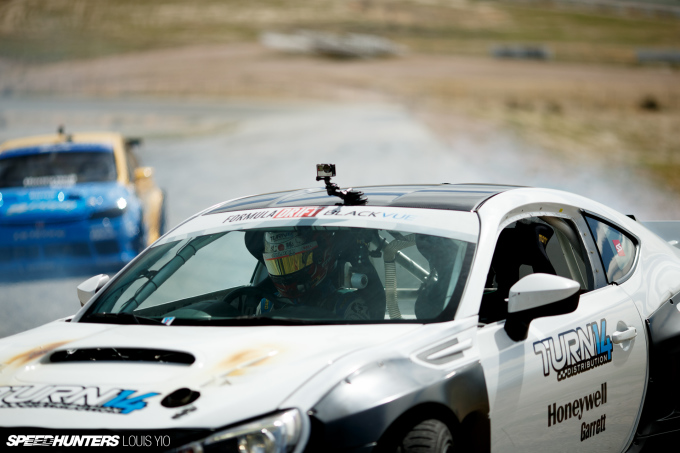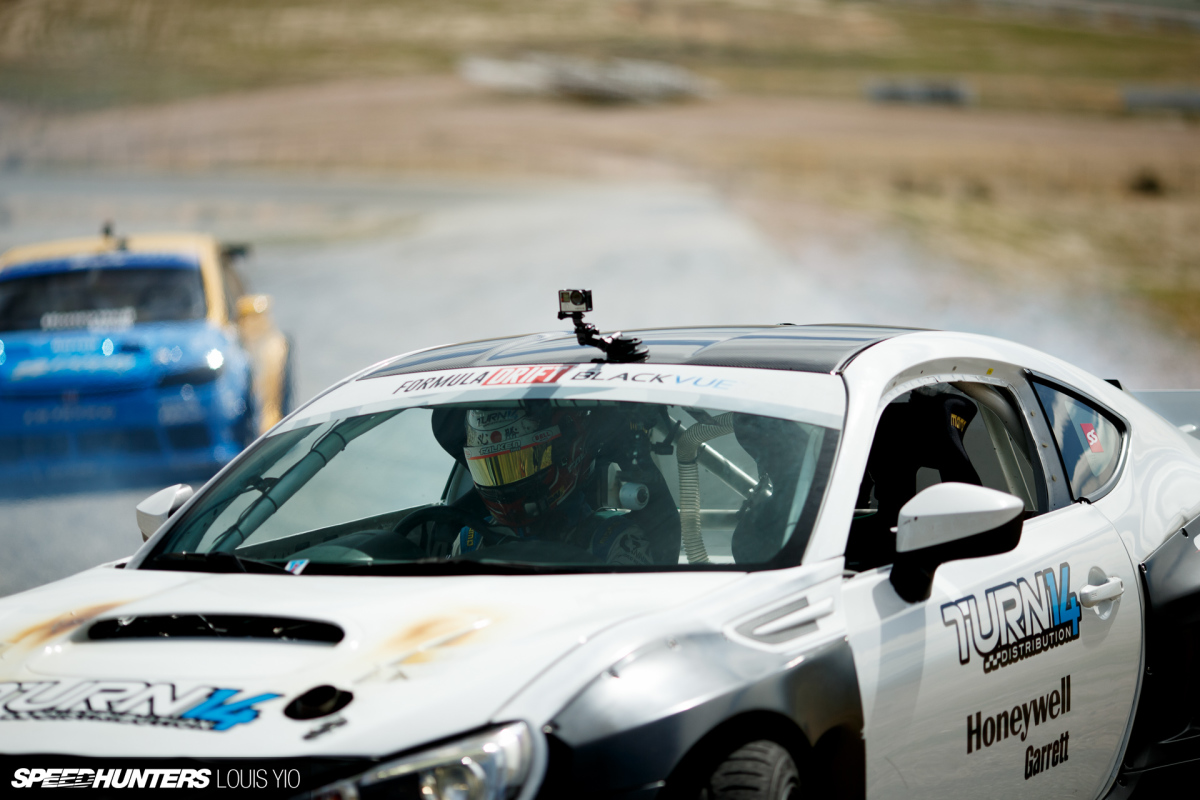 Over the course of the day, I got to spend a lot of time with Dai Yoshihara. After every few GTA sessions, the track would get shut down for about 30 minutes for Dai and a few other drivers to run a video/photo shoot. I was one of the photographers lucky enough to tag along.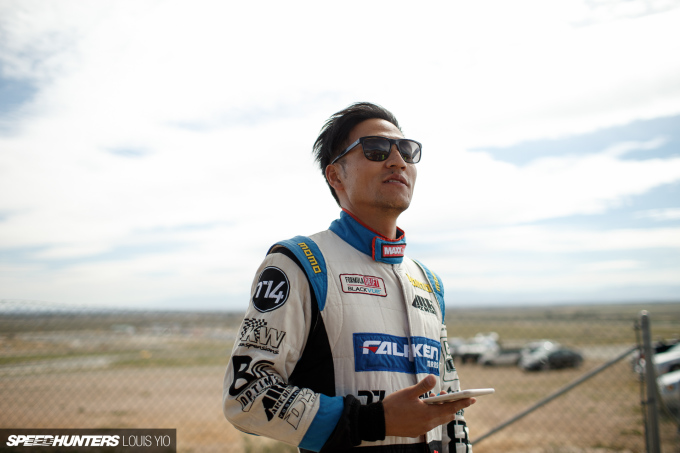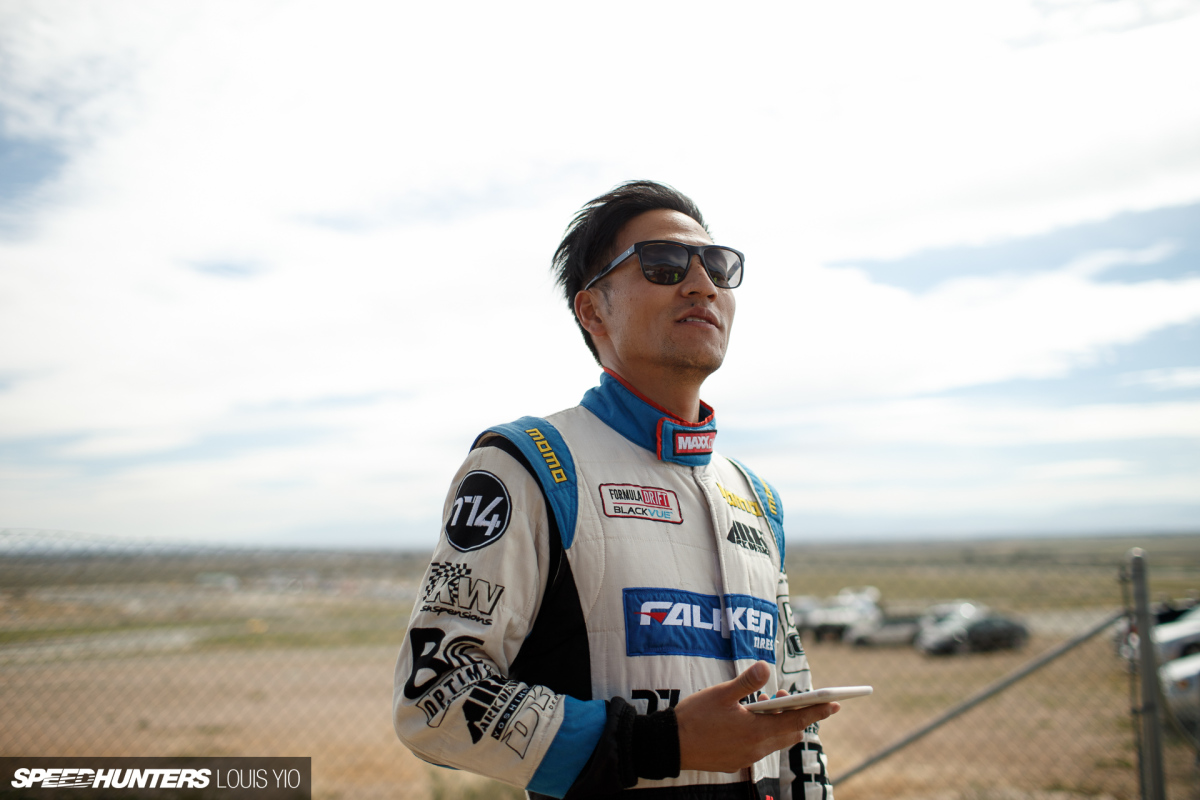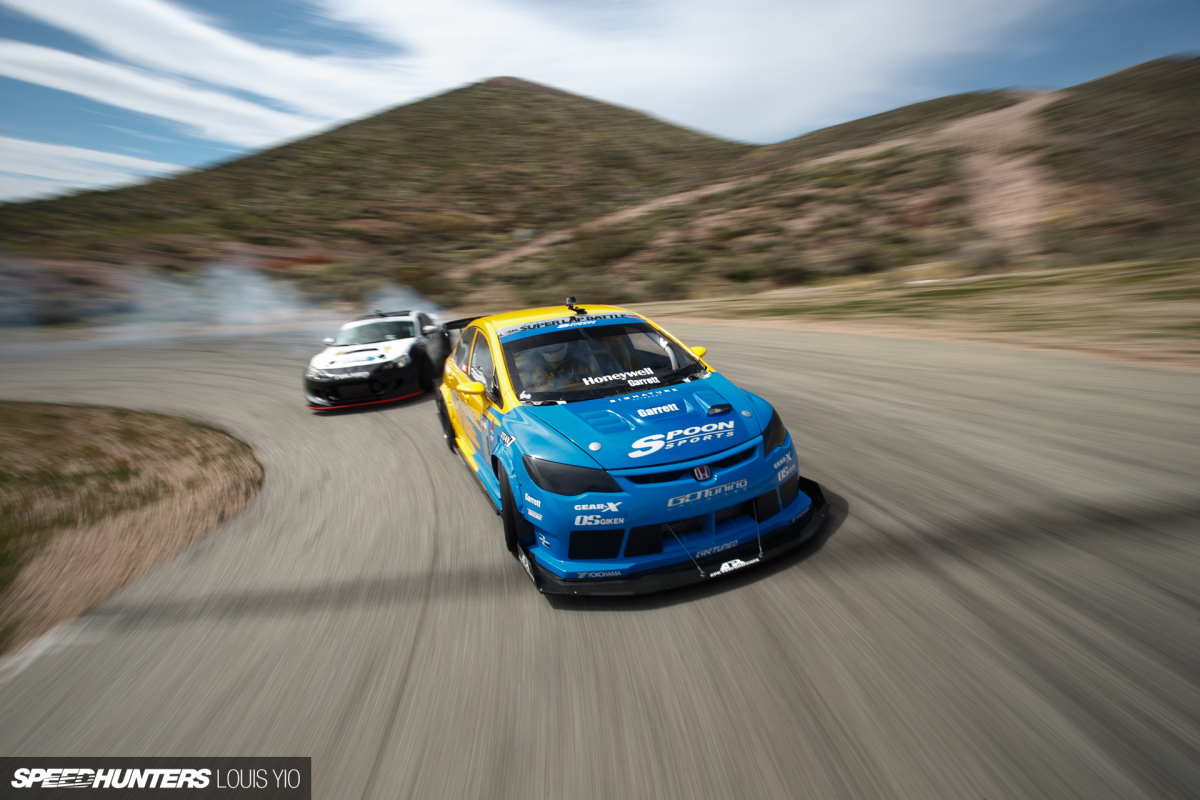 While Dai brought out his FD Pro drift car, he also hopped into the seat of Go Tuning's Spoon Sports Civic track car, the same FD2 he used to break the Buttonwillow front-wheel drive track record.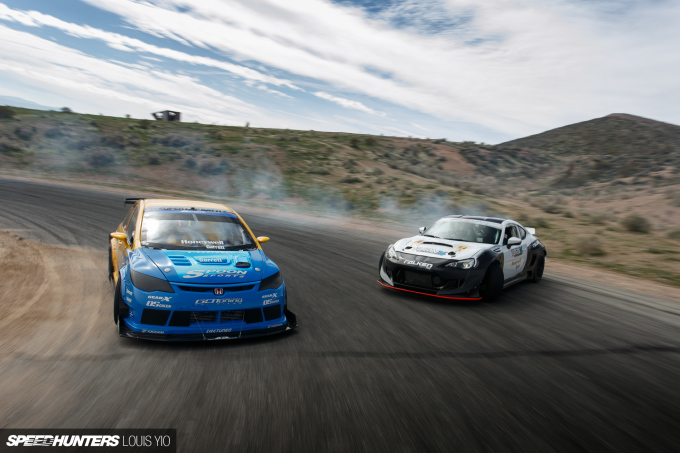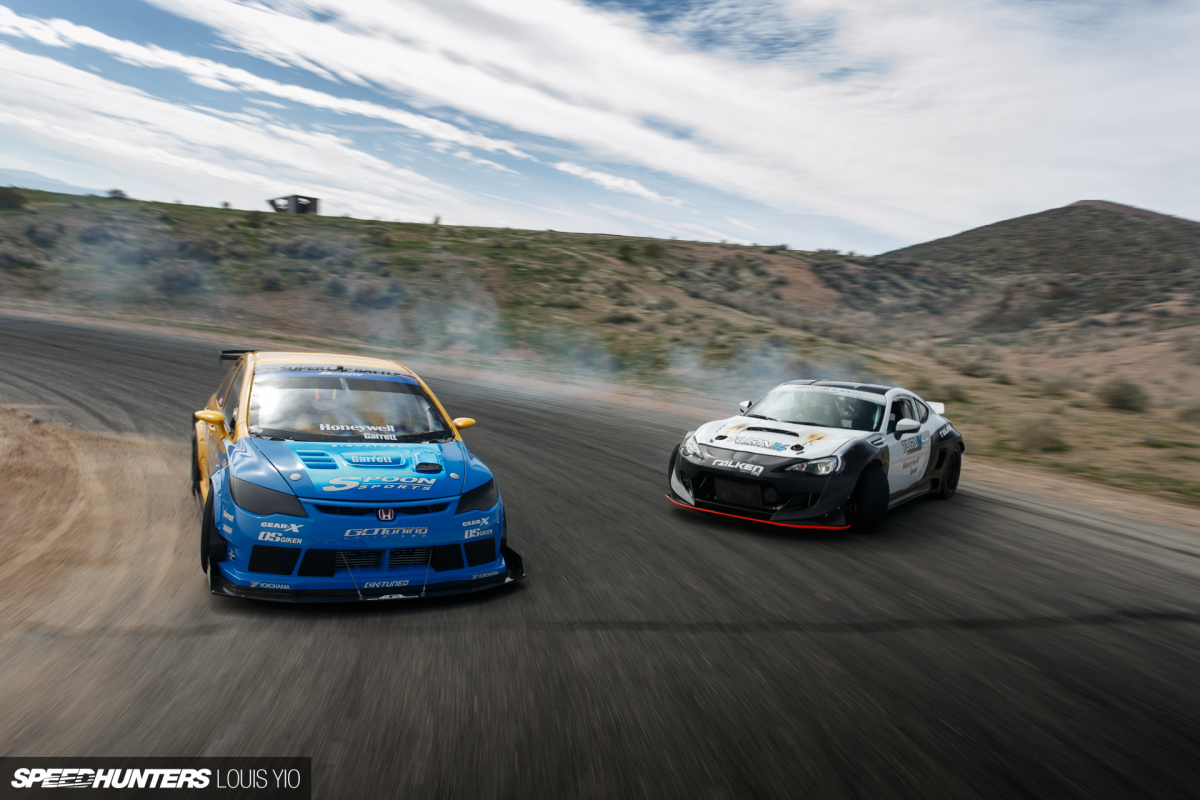 We also spent time doing some well choreographed drift/grip tandems of both cars for photos and videos. These guys definitely did not hesitate to get close, and I seriously thought they were going to smack right into the tailgate of the pickup truck that I was in while getting this shot. Small side note: I kind of like the panda tofu delivery livery that Dai has going on right now…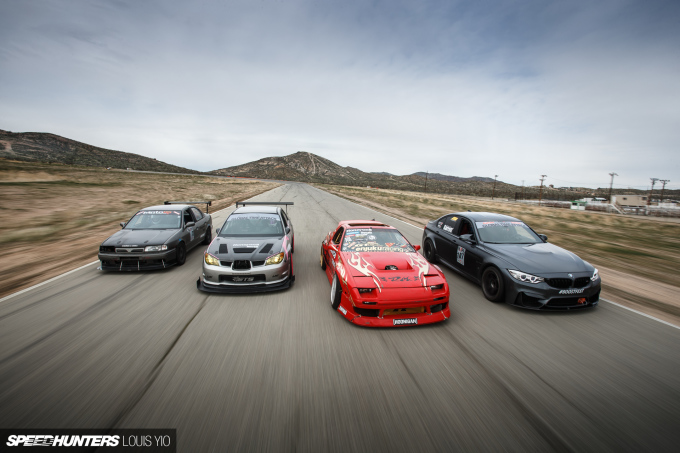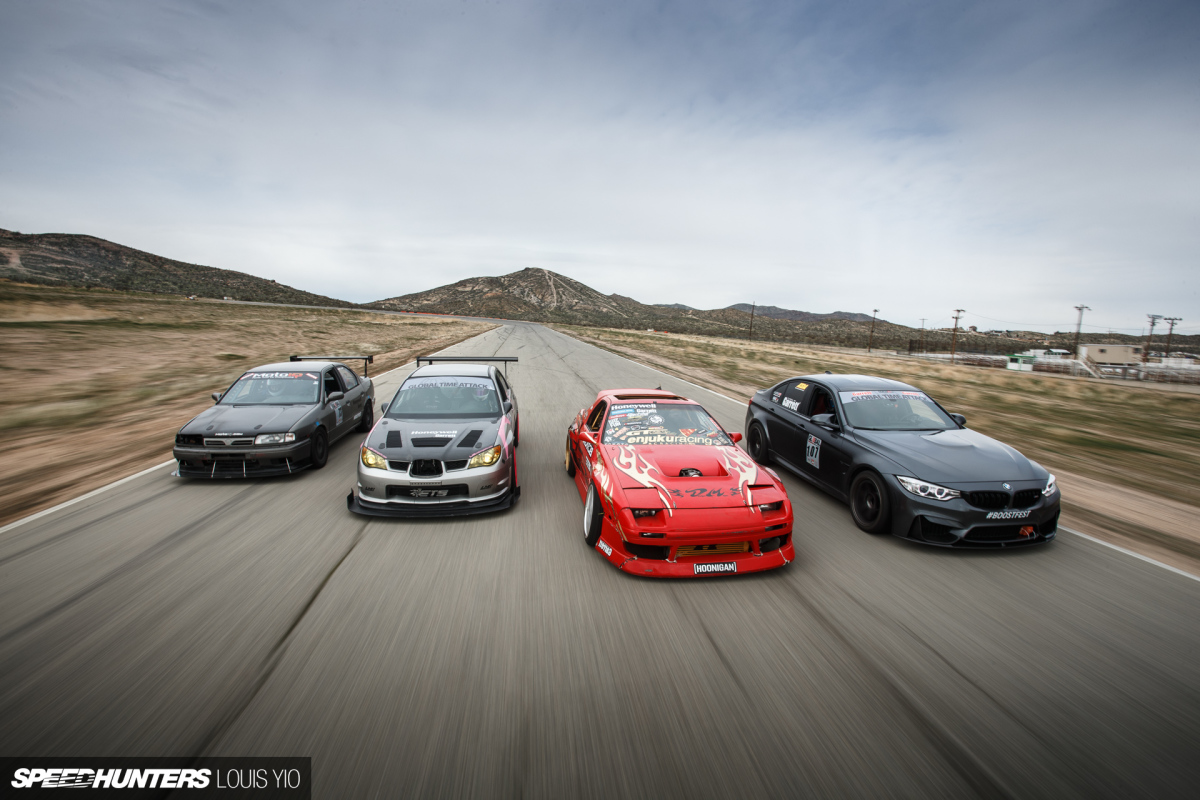 Overall, Honeywell Garrett's Boost Festival was a great experience. I've been to Willow Springs on numerous occasions before, but this was my first time shooting at three of the tracks in a single day, something that I really can't wait to do again this time next year.
Louis Yio
louis@speedhunters.com
Instagram: lusciousy
More stories from Willow Springs on Speedhunters
Cutting Room Floor