I love old Funny Cars.
It's hard not to either; there are few things more visceral than watching a pair of vintage floppers tear down the quarter mile at an event like the March Meet or California Hot Rod Reunion.
But as cool as they are, I know it can be hard to make the mental connection between radical Funny Cars and the cars we drive everyday. The bodies, especially on the later Funny Cars, don't look like actual cars. And the engines, while loud and exhilarating, carry little resemblance to anything you'd find in a production vehicle.
But it wasn't always like this.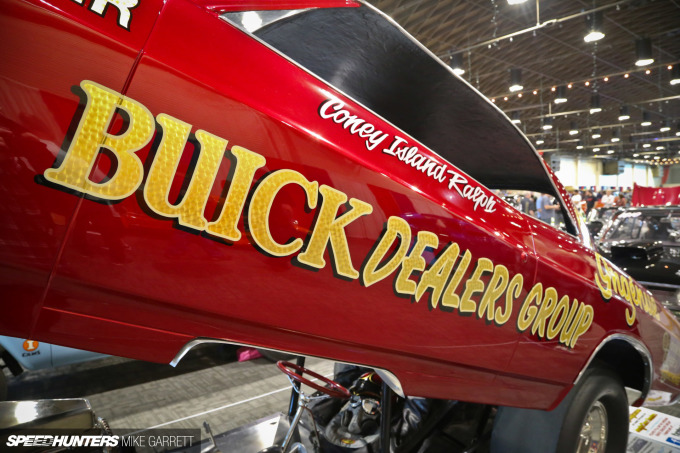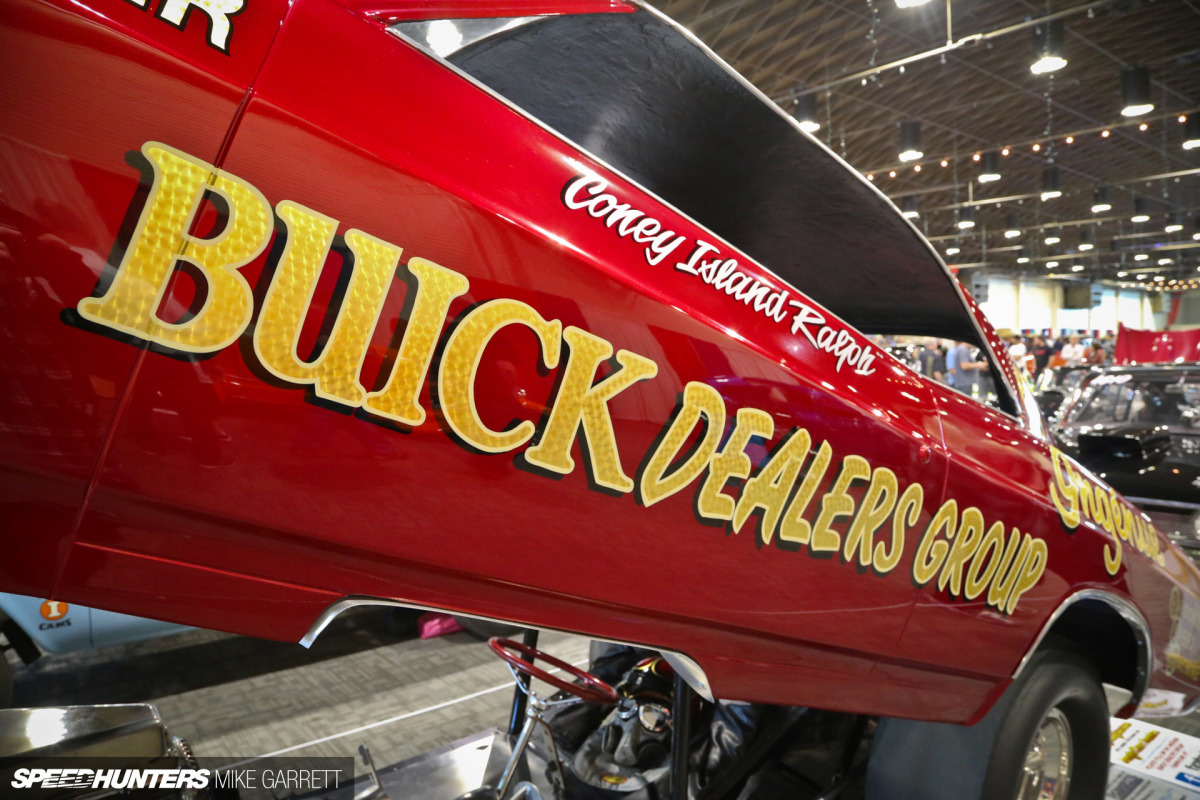 To me, the absolute coolest Funny Cars are the ones that come from the early, experimental days of the genre. Ingenue is one of those cars.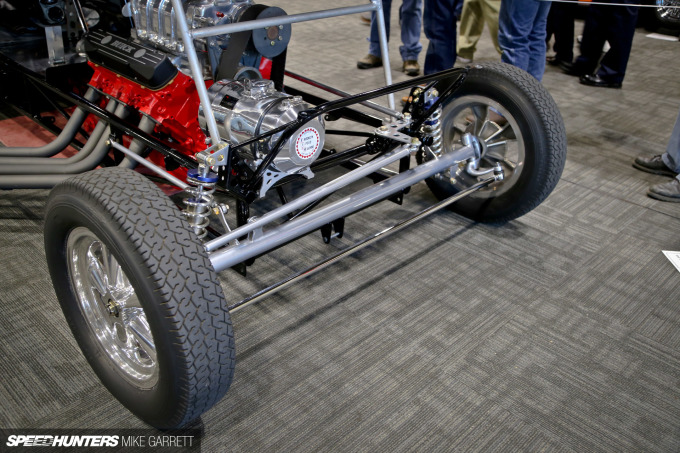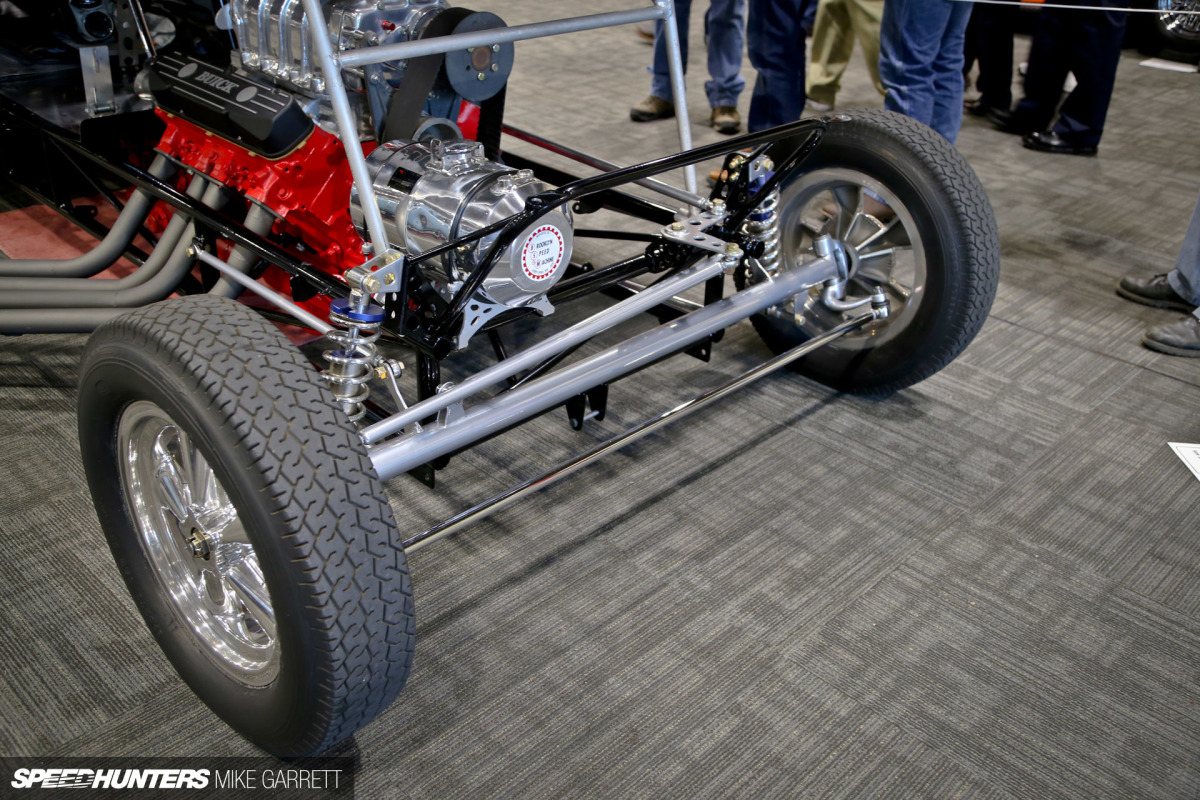 Originally conceived in 1967 by Brooklyn Speed & Machine in New York, Ingenue was a groundbreaking machine in more ways than one. Built with the support of a group of Buick dealerships, the car first and foremost needed to look like a Buick.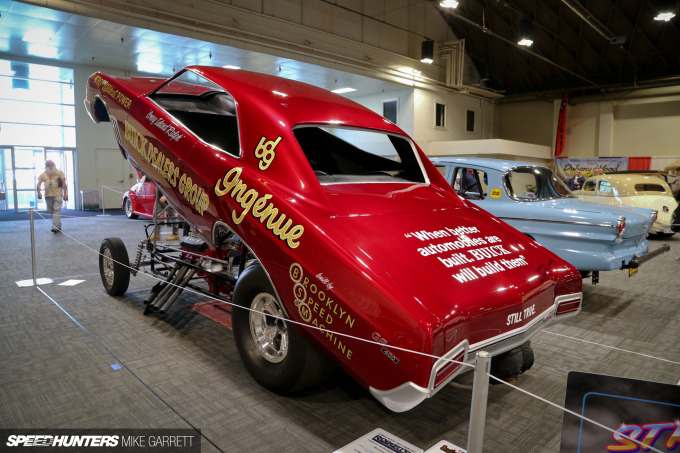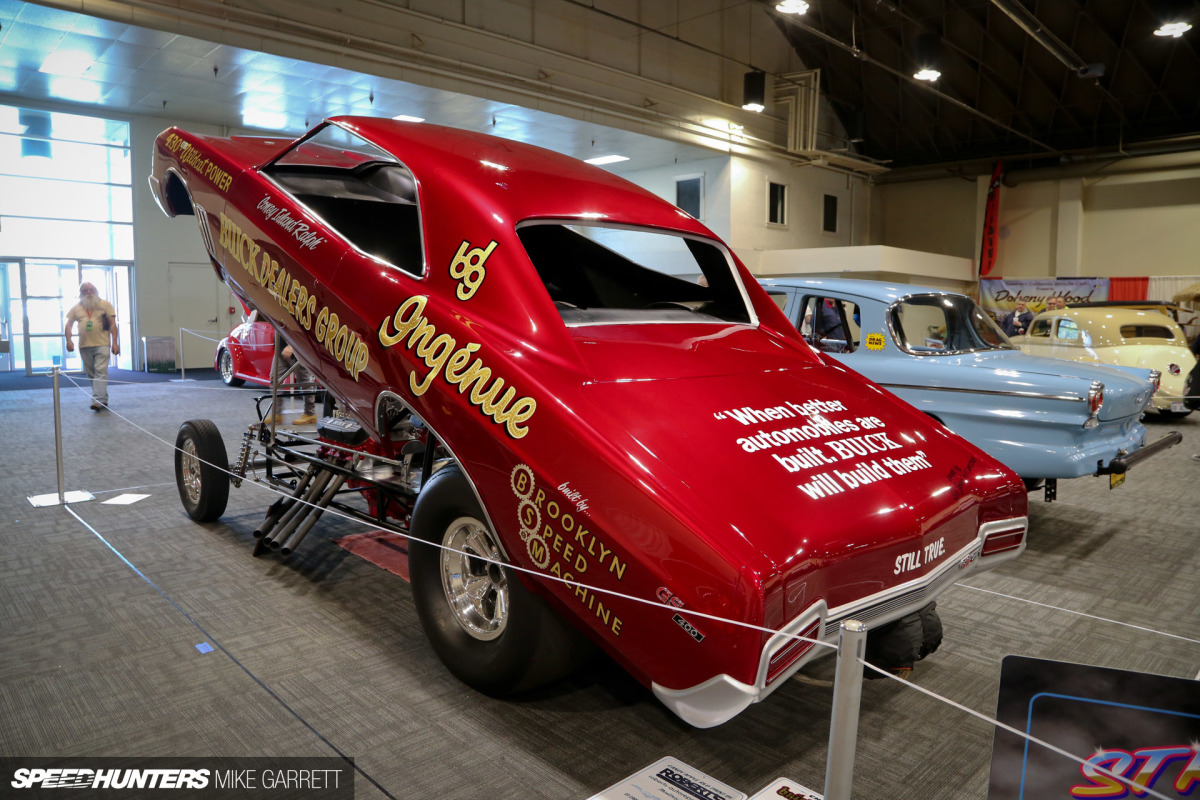 So when it came time to put bodywork over the freshly built chassis, they had a company make a replica fiberglass body of the then brand new '67 Buick GS 400, and it was completely true to the look and dimensions of the production car. From there, the body was covered in candy paint and hand lettering for a show-ready look.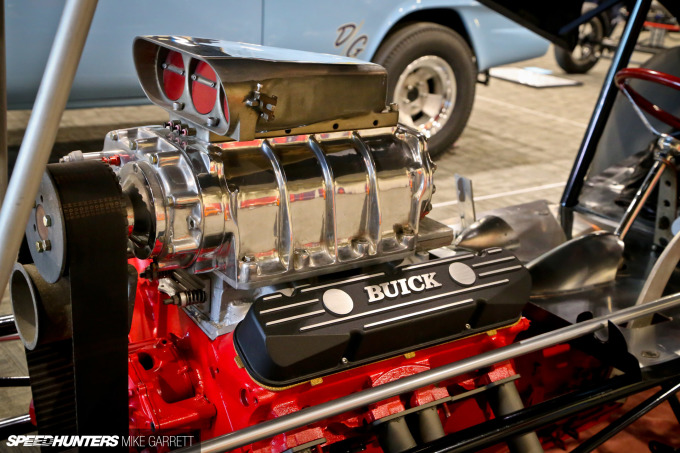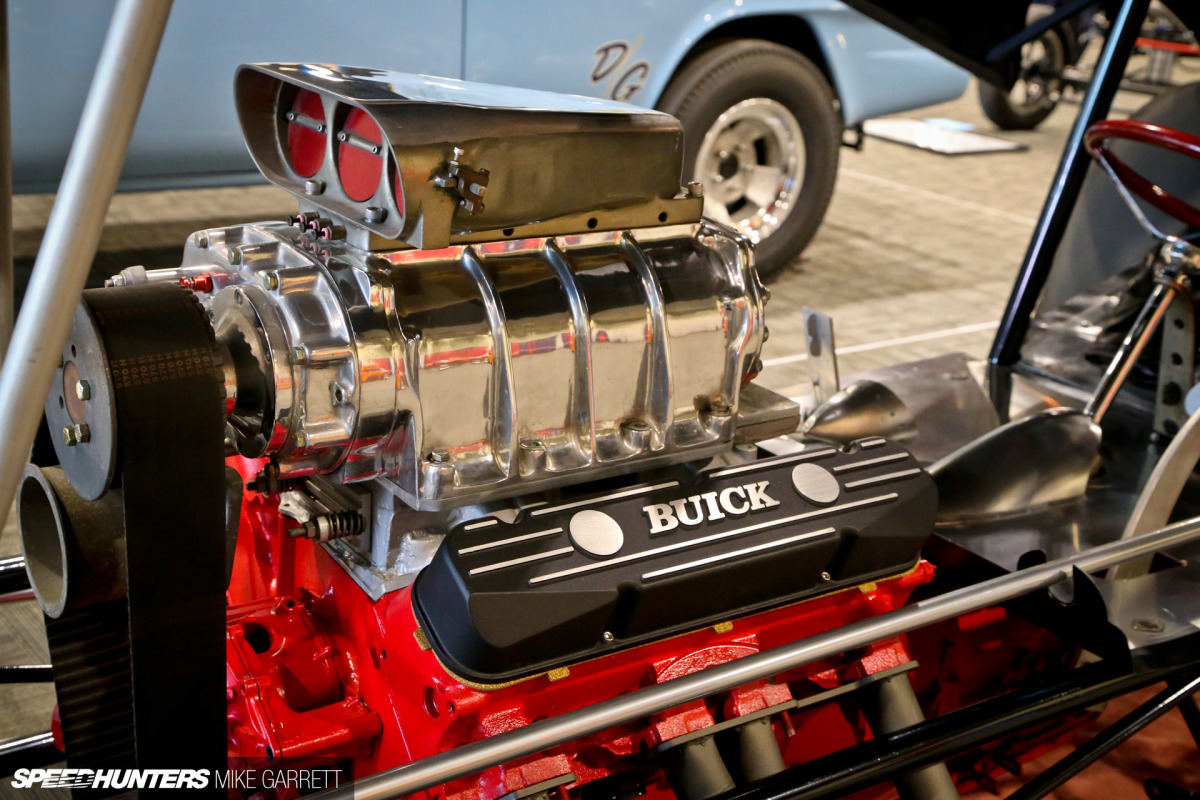 It was also important that the car actually be Buick-powered. Builder Jerry Lipori got hold of a new 430 cubic inch Buick V8 and fitted it with a custom dry sump system and a GMC 8-71 supercharger –  both of which were firsts in 1967.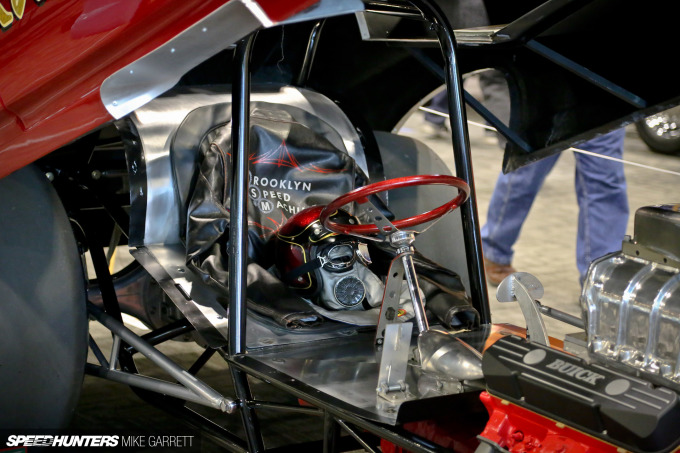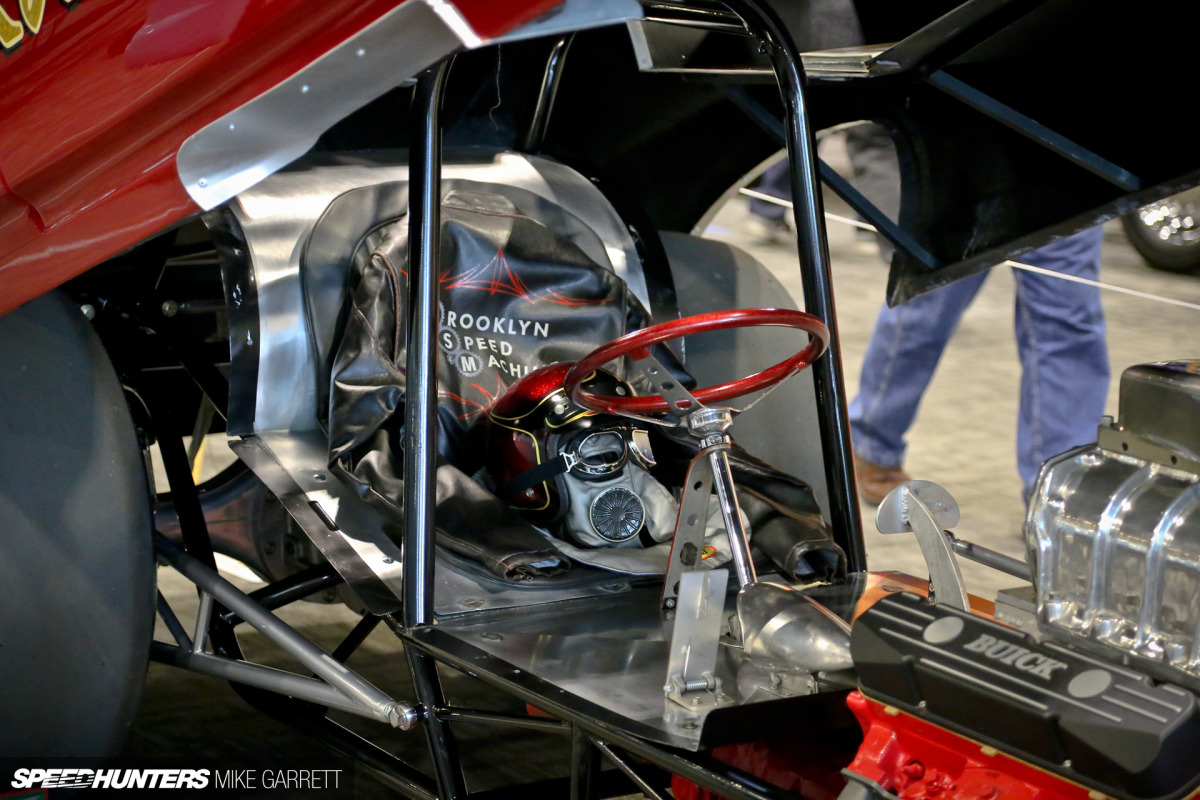 The powerplant may have been unusual, but it certainly got the job done, powering Ingenue to a best quarter mile ET of 7.79 seconds at 191mph.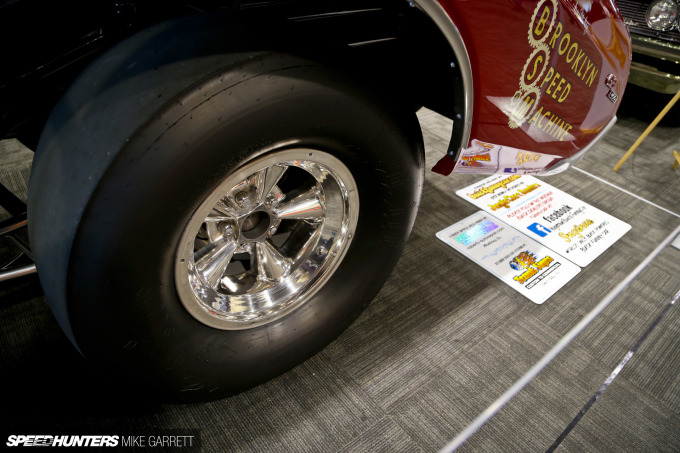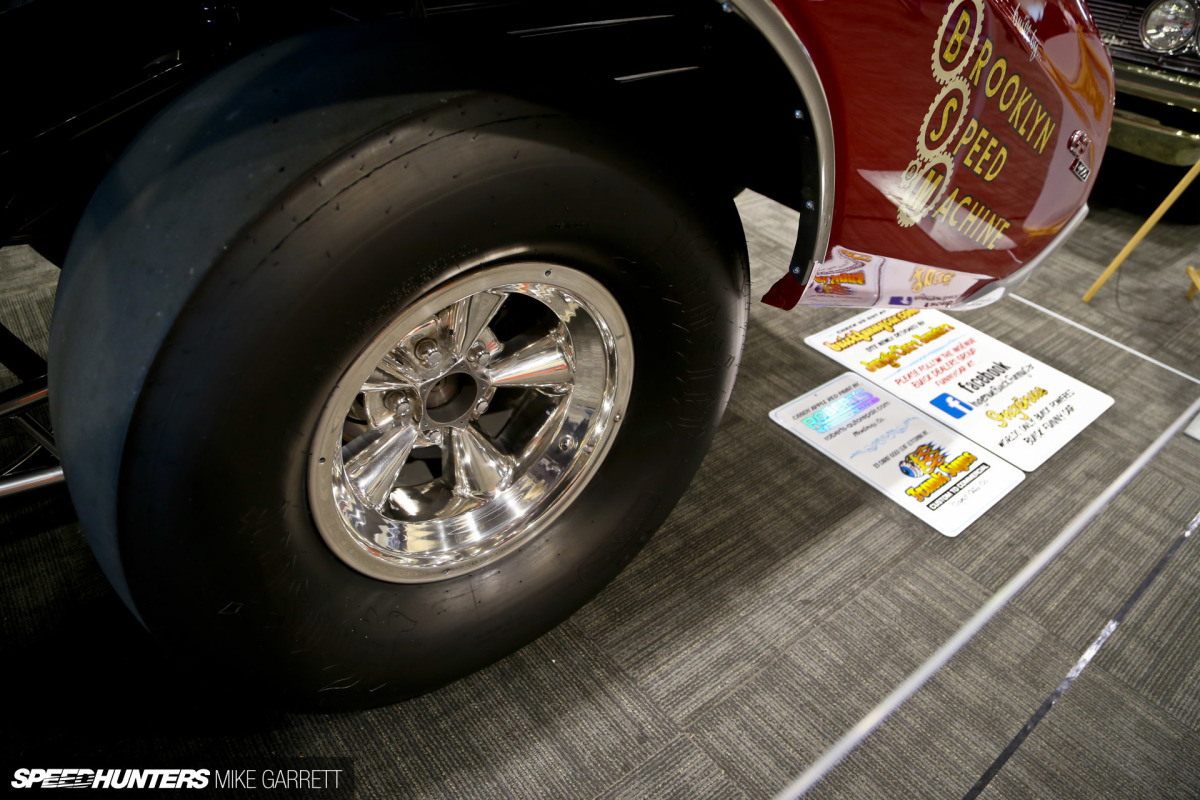 Following its brief run at drag racing heroics, the car disappeared before eventually being found and partially restored and displayed in a Michigan museum. Recently, the original builder's son, John Lipori, took ownership of the car, and along with his father set out to return the car to its former glory here in California.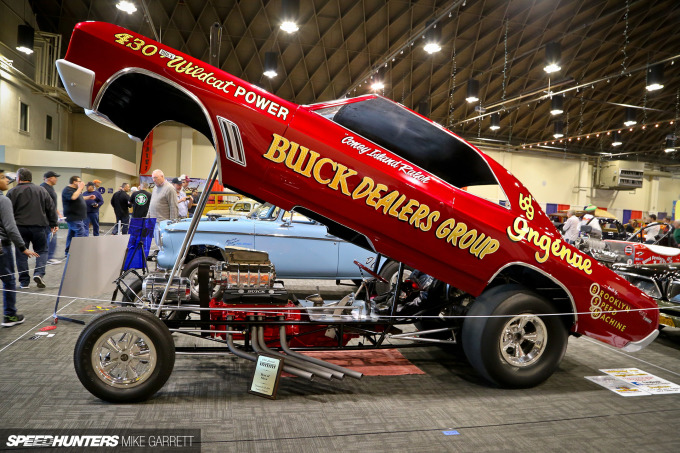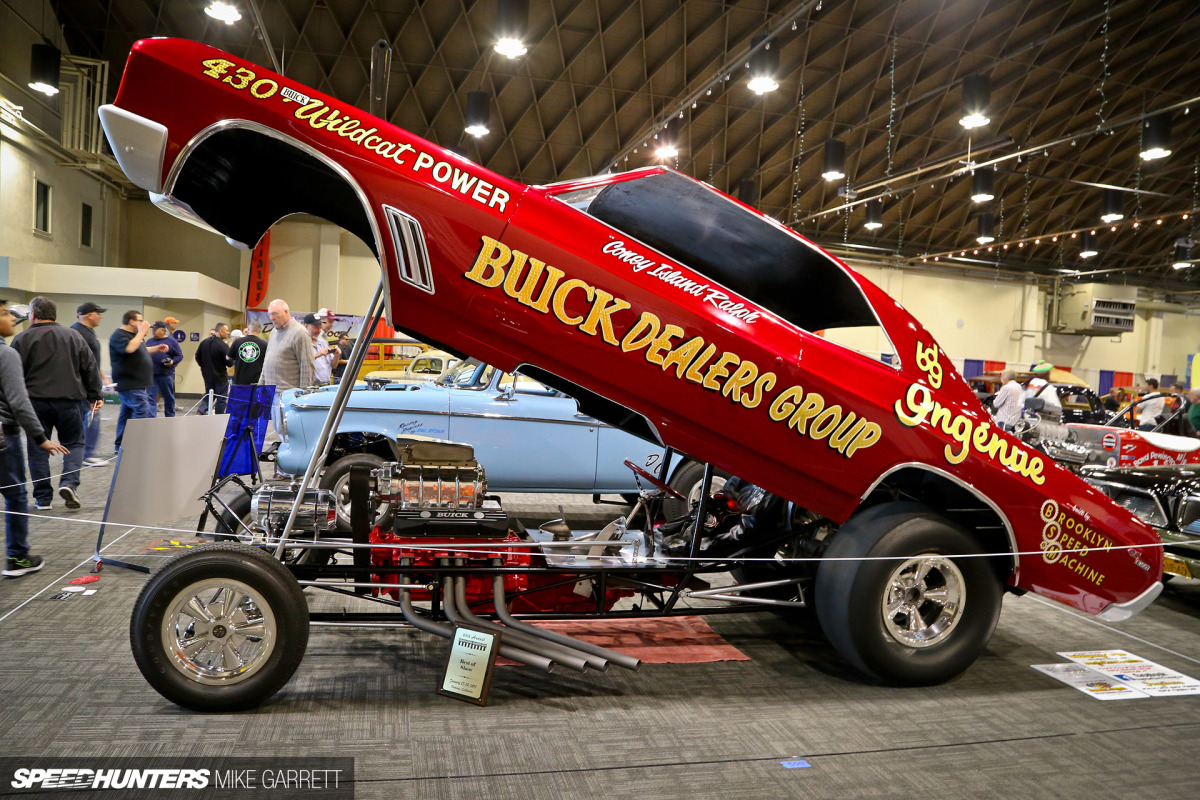 Now with Ingenue fully restored, the plan is to take it to all sorts of events and even use it in cackle exhibitions so more racing fans and gear-heads can get a taste of this historic and incredibly cool Funny Car. I for one cannot wait to hear it fire up.
Mike Garrett
Instagram: japanifornia
mike@speedhunters.com