It's time for another I Am The Speedhunter submission, and today Scott Birdsall of Santa Rosa, California, is sharing the story of his wild Ford F1 build, better known as Old Smokey F1.
I constantly search Craigslist for cars I can fix/flip/build, and some time back I came across a local ad for an old Ford F1 truck. My Matco tool rep had told me about the same truck a few weeks earlier, so I decided to go take a look with my good friend, and apprentice Pierre. When we arrived, it was sitting outside an old Volkswagen repair shop. The bed was full of a couple hundred pounds of rusty nails, and there was even what was left of a dead cat or raccoon in the cab. The body was very solid, and I negotiated a price of $225, down from the $300 asking price.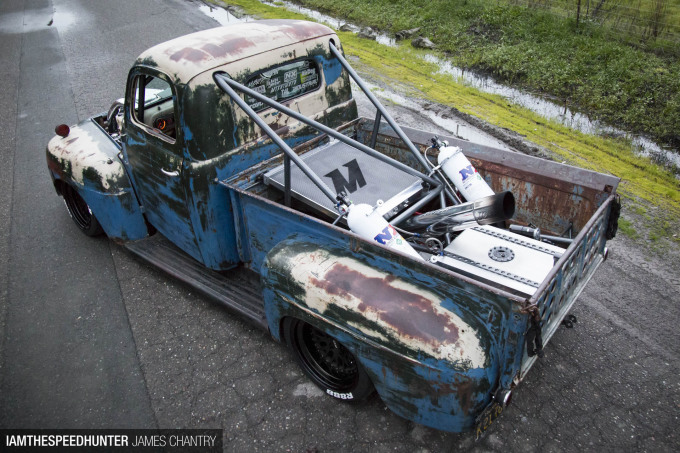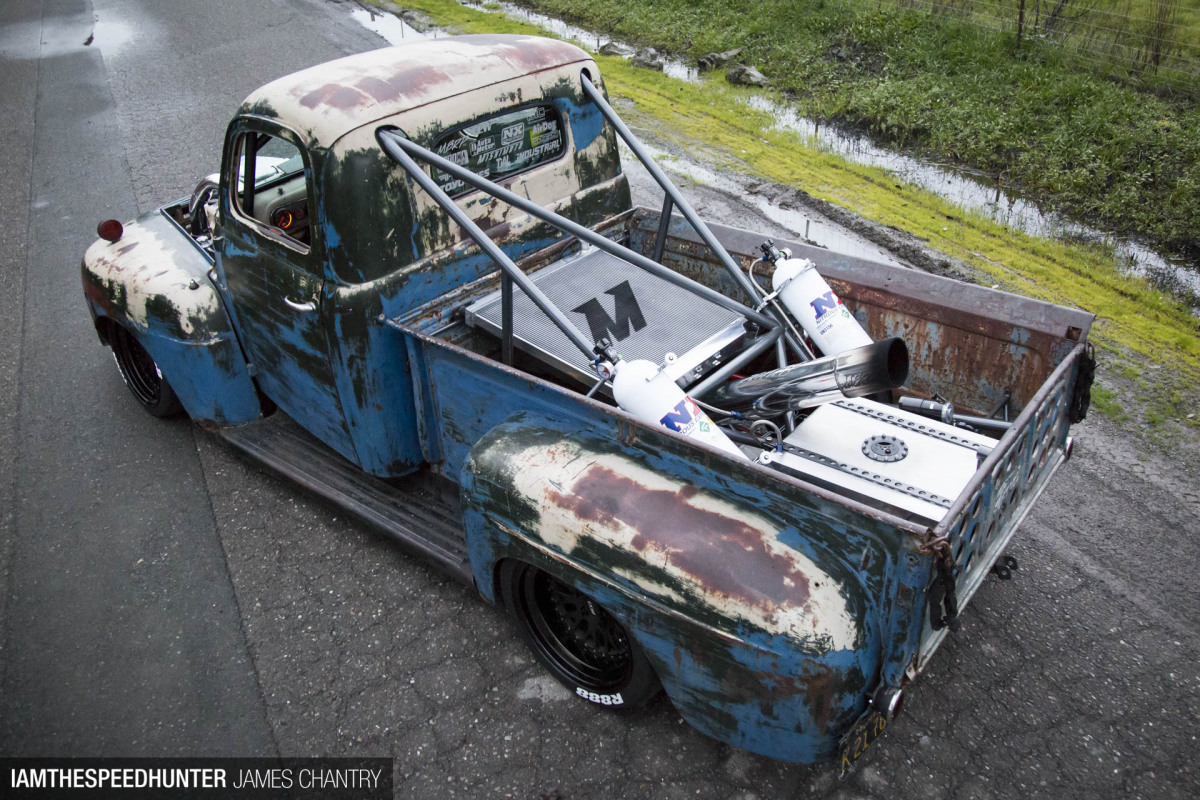 I had no need for it, but I knew that after a good power washing I could put it back up on Craigslist and flip it for a couple grand. Pierre and I loaded it up on my trailer and took it back to my shop, Chuckles Garage.
The truck sat in my storage lot for a couple months and really started to grow on me. I really liked the old brush-painted patina, and I have always held a certain affinity for the '48-'52 F1 'Monkey Face' trucks.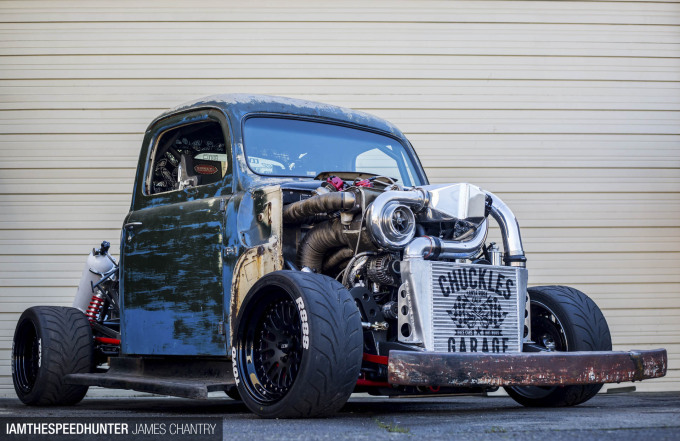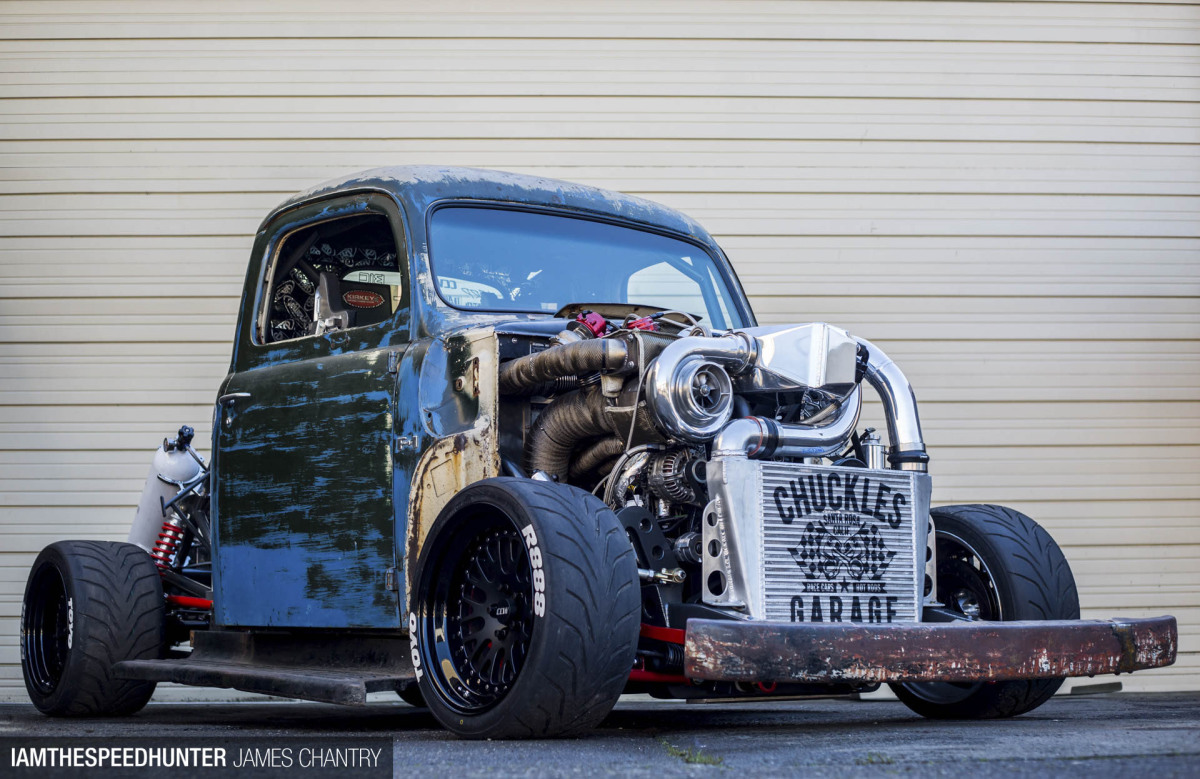 I decided I would build a simple shop truck with some modern suspension and drivetrain, keeping the body just as it is. A 12-valve Cummins turbo-diesel from a 1994 Dodge truck was originally chosen for its great mileage and legendary reliability, and a Mustang 2 style suspension was picked for its ease of installation and overall good performance. The build was progressing as planned until I decided that the stock 160hp engine needed to be upgraded.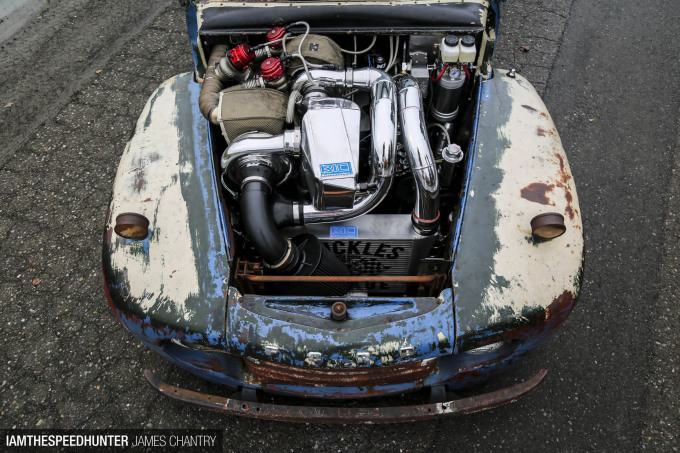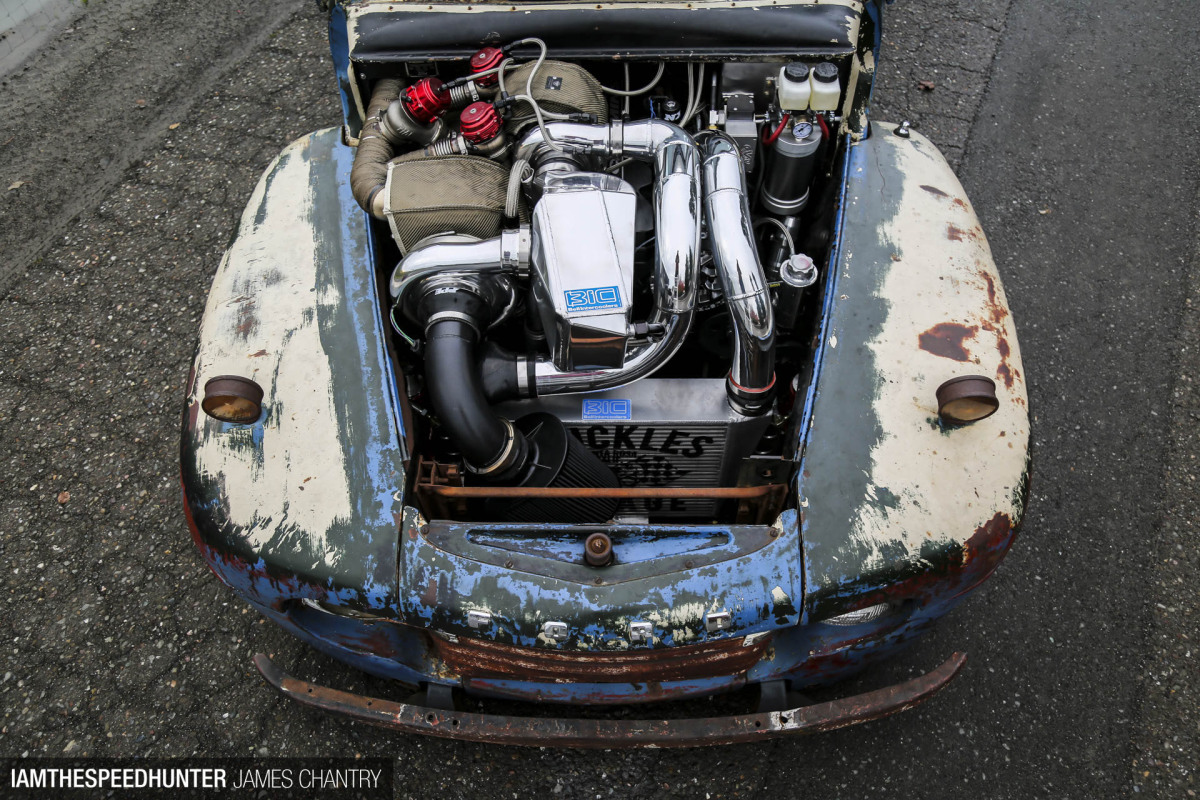 This was the proverbial 'snowball effect'. The bigger turbo led to bigger injectors, the bigger injectors led to twin turbos, twin turbos caused the engine to be set back halfway into the firewall to help weight distribution and to make room for them.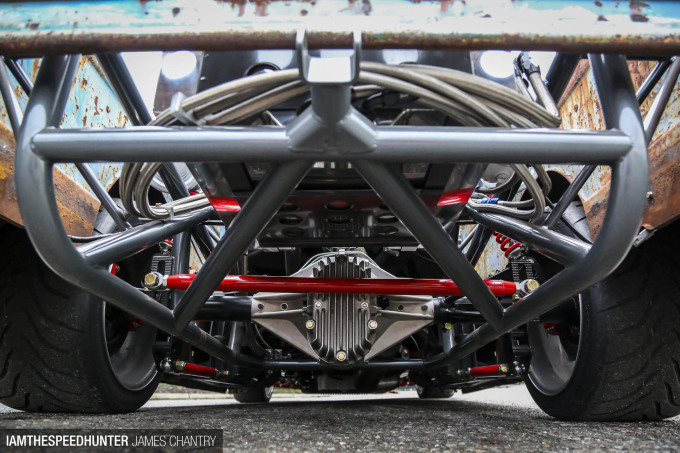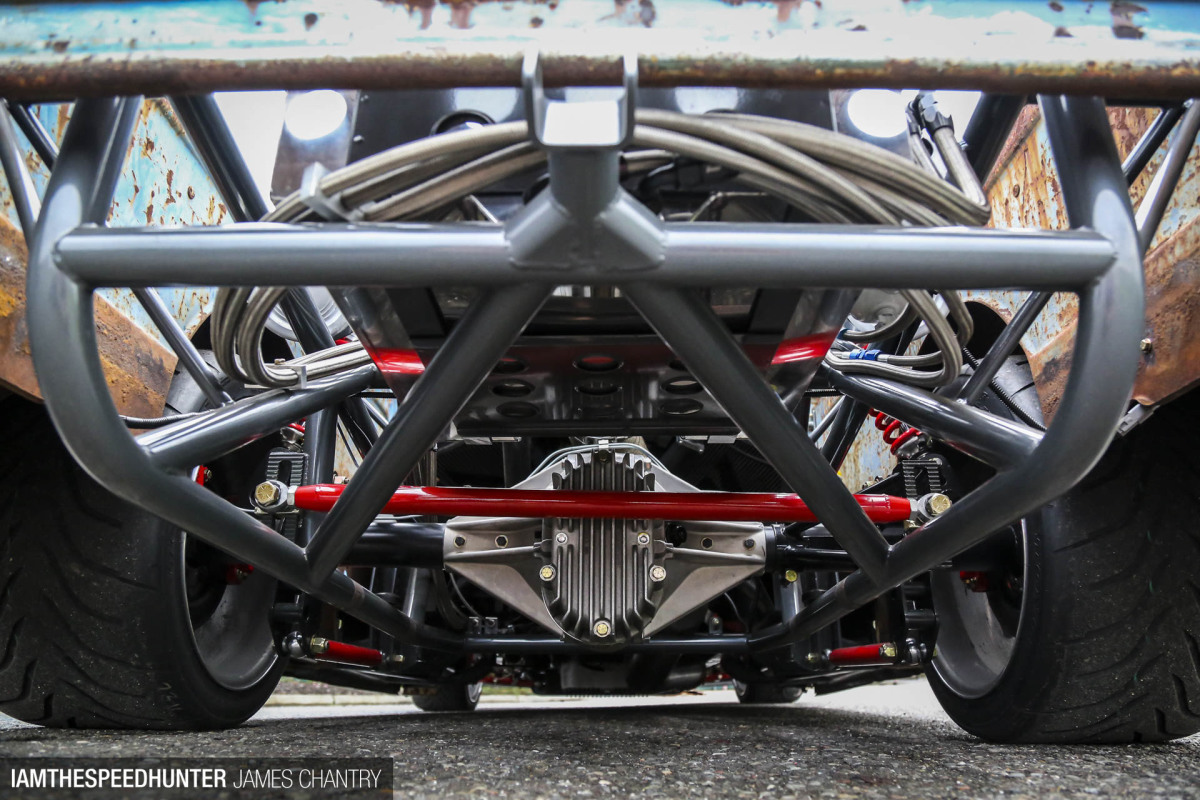 The brakes were upgraded to Wilwood units, and later scrapped for even bigger ones along with an entirely new one-off tubular front suspension. The truck was now to be a well-engineered road racer to reflect all of the things my shop was capable of.
In the end, the Ford was essentially built twice, with the only things carried over being the twin Industrial Injection turbochargers and the body sheetmetal. The chassis was scrapped in favor of a NASCAR-style tube frame and a more modern Cummins powerplant from a 2005 Freightliner was fitted.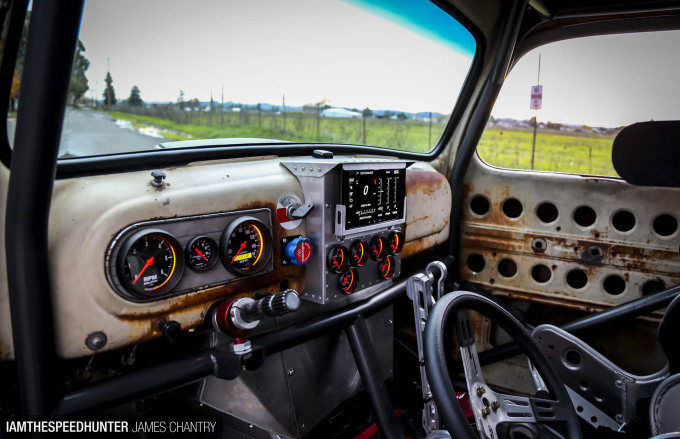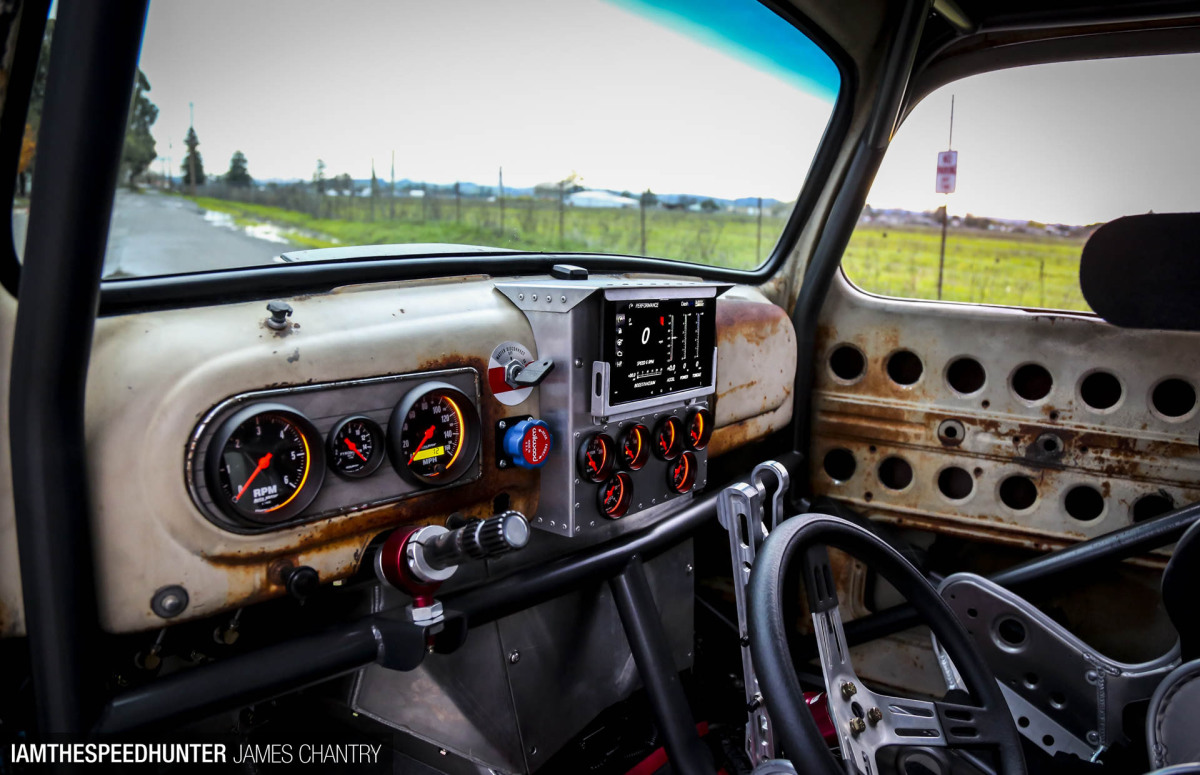 The truck's unique nature led it to go viral on Instagram, Facebook and other sites, leading to about 20 companies I work with at my shop getting involved with sponsoring high-end parts for it.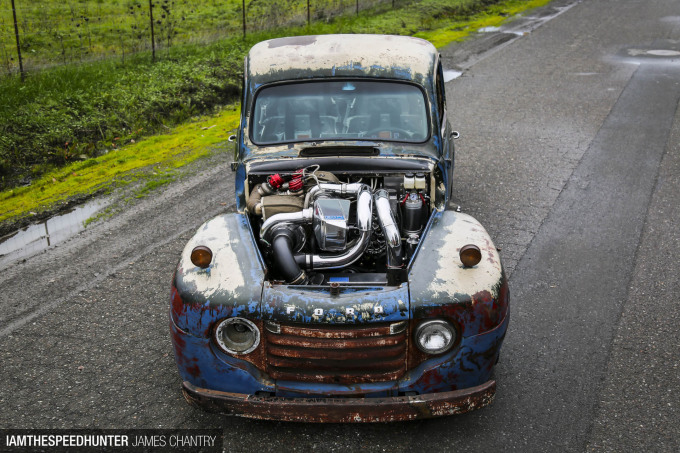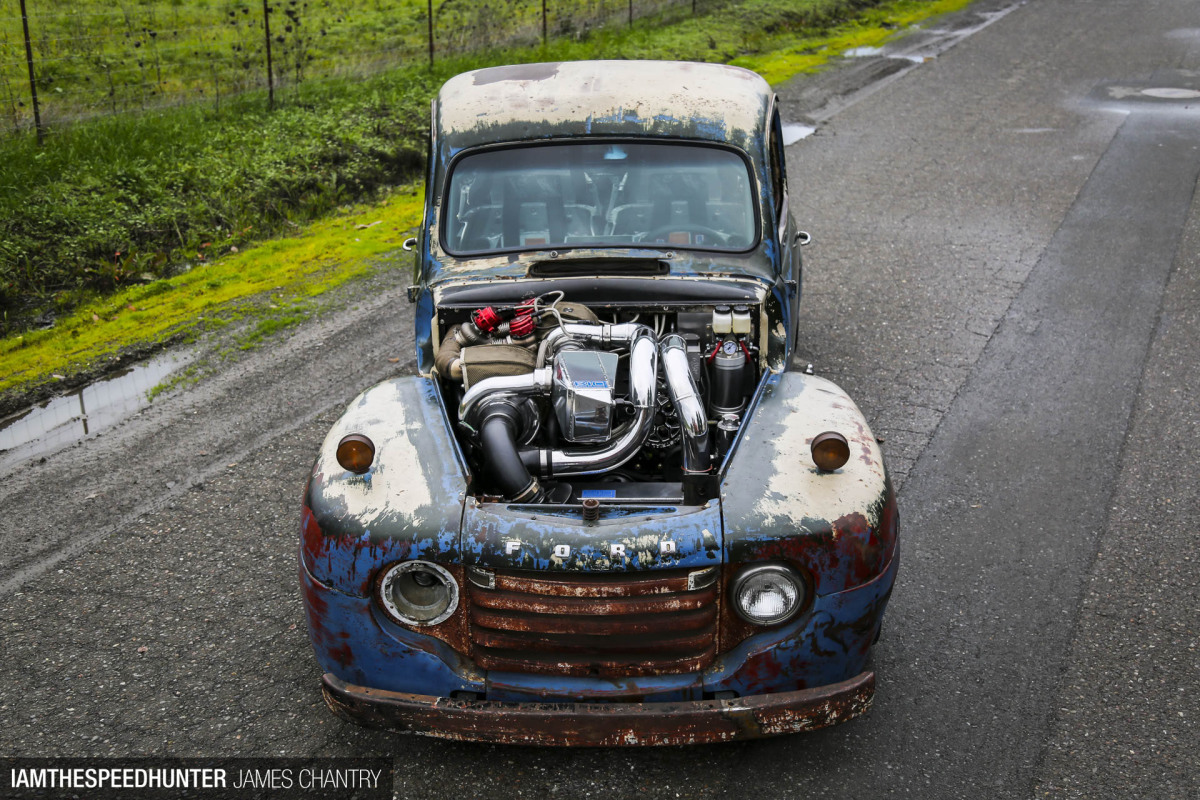 This eventually led to the truck being one of the most media covered vehicles at SEMA 2016. I am now going to attempt to get Smokey into the record books by being the first diesel-powered pickup to achieve 200mph in the measured mile.
Scott M. Birdsall
Instagram: chucklesgarage
Blog: chucklesgarage.blogspot.com
Photos by James Chantry
How To join The IATS Program: We have always welcomed readers to contact us with examples of their work and believe that the best Speedhunter is always the person closest to the culture itself, right there on the street or local parking lot. If you think you have what it takes and would like to share your work with us then you should apply to become part of the IAmTheSpeedhunter program. This is our way of trying out fresh talent on the site and encourage you to get involved! Contact us here.