Yippee Kay-P Yay
Further to yesterday's editorial post, it seems that it's almost impossible to turn off what makes us love cars.
A perfect case in point was a recent trip to Mondello Park for the ninth Auto Heroes event. You might remember our previous coverage from these events, which aim to unite all aspects of car culture under one banner while offering the opportunity to drift, set fast laps, gymkhana or just hard park and chat.
I'm a fan of these events; they're straightforward and you never really know what you're going to get. Considering that this one fell over the holidays, it felt like the perfect opportunity to attend it as an enthusiast and not a Speedhunter, just for a change.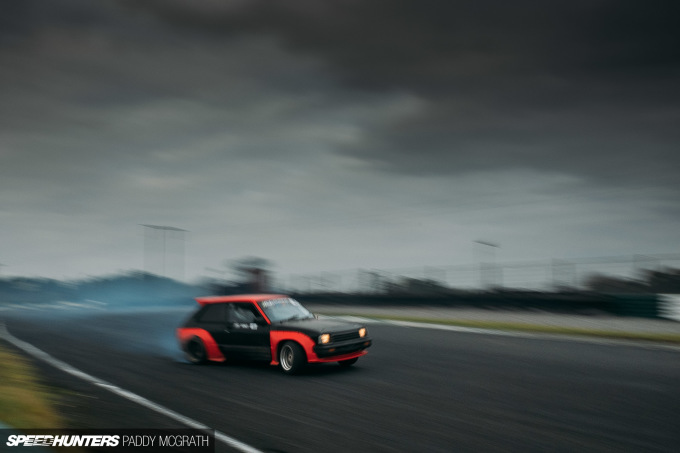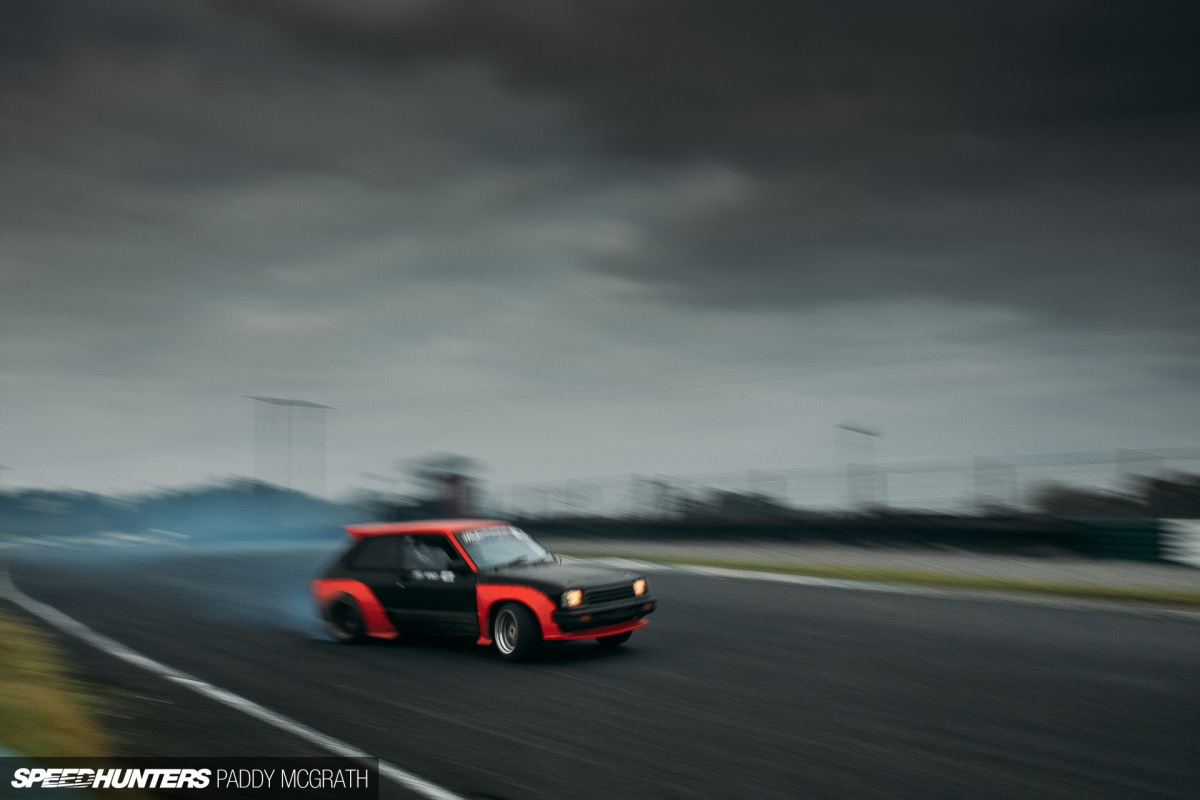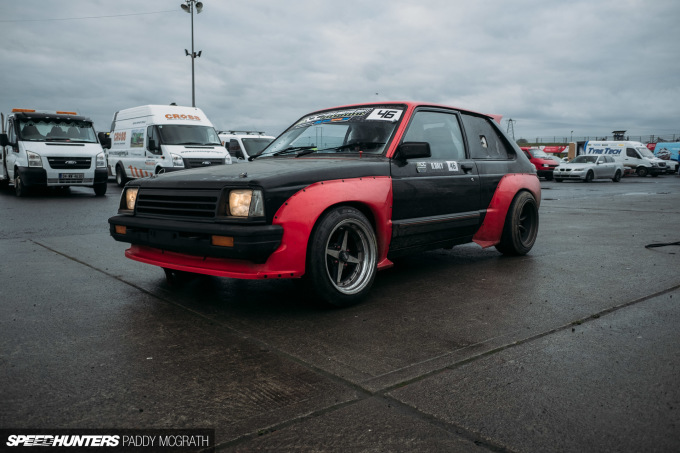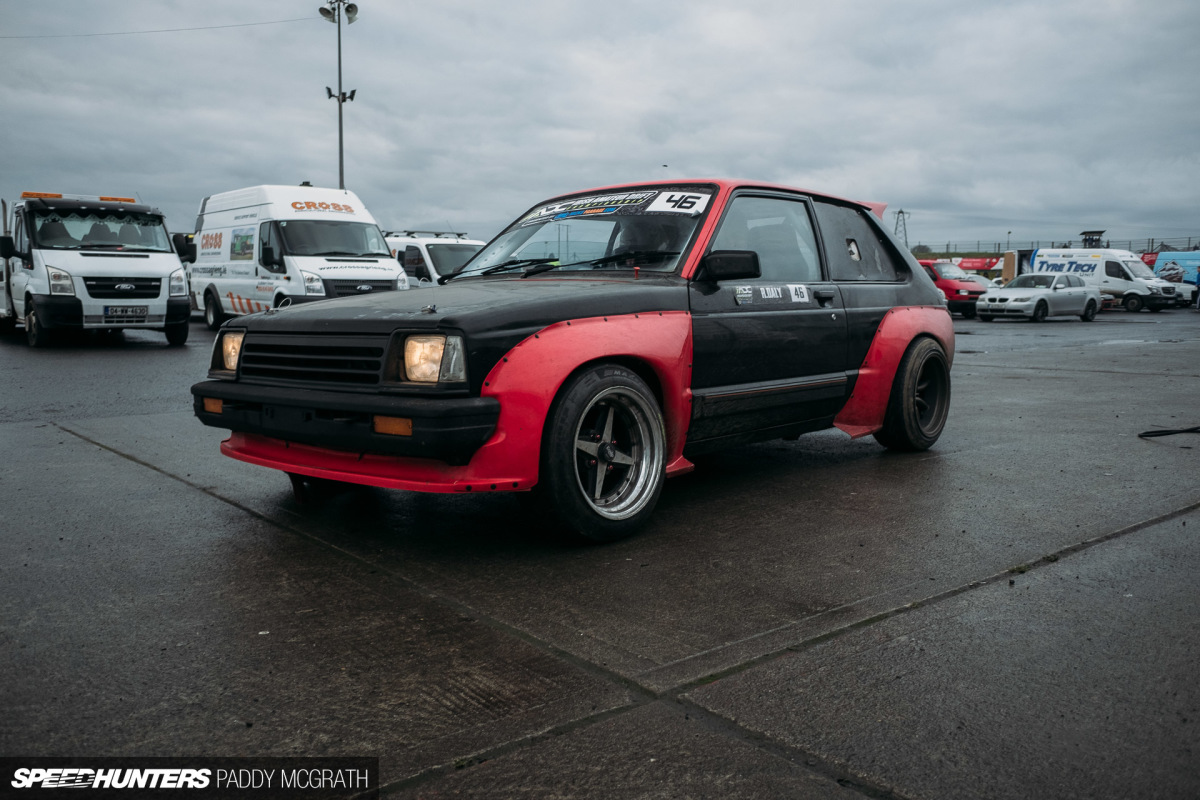 It was, of course, wishful thinking. There were plenty of interesting cars about, but few that excited me quite like this simple Toyota Starlet. I only had a small compact point-and-shoot camera with a fixed 28mm-equivalent lens on me, but I was acutely aware that this car needed to be captured and shared. It took most of the day to catch up with its owner and driver, Robbie Daly, as it spent more time on track than it did in the paddock.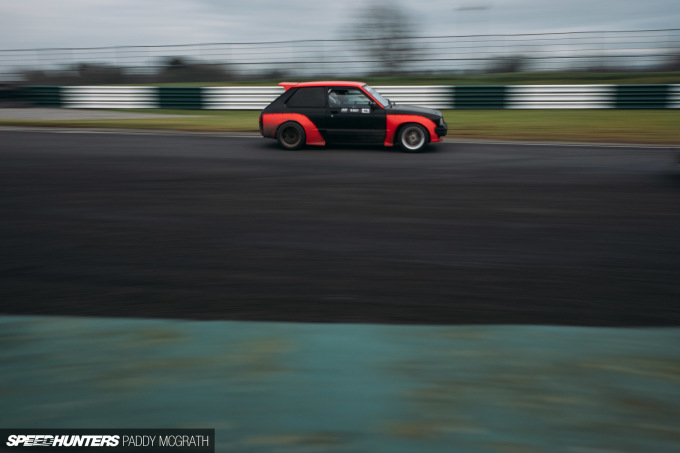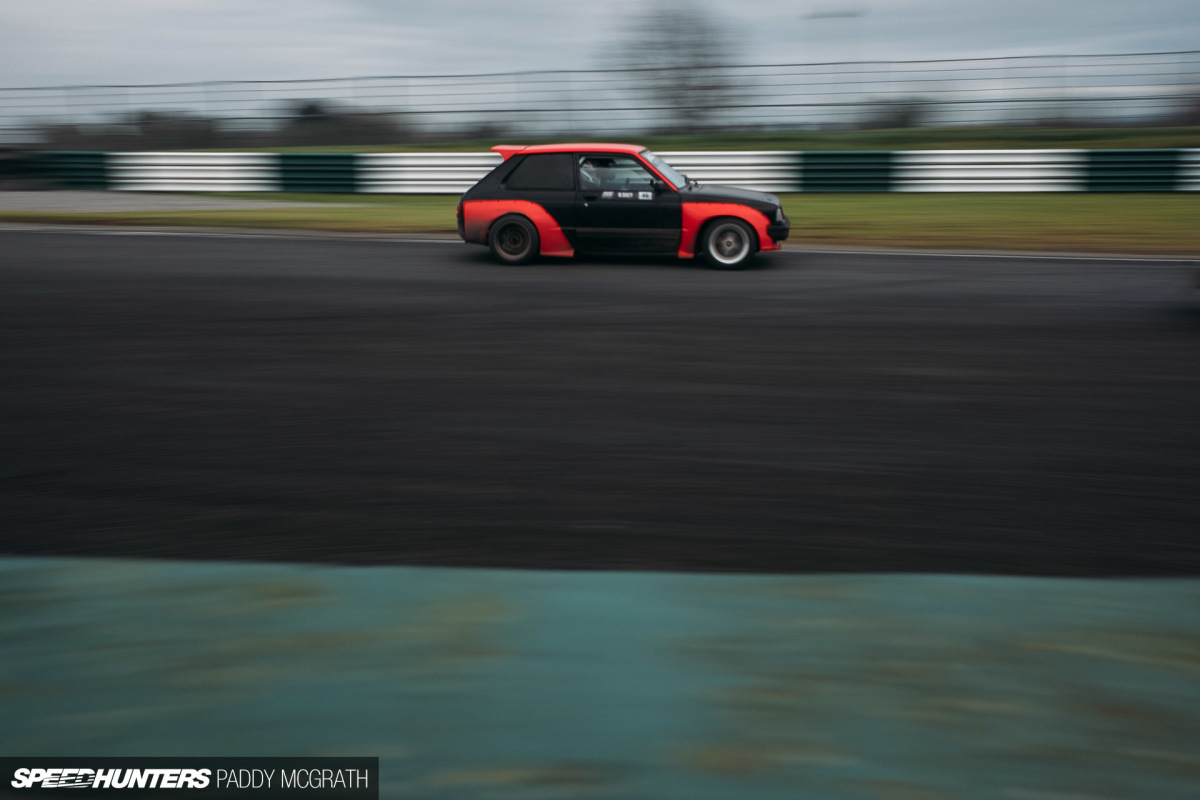 There's a couple of reasons why I found it so interesting. First, you don't see many KP variants of the Starlet about any more. Rarer still, you don't see many being driven in such hilarious amounts of anger, and I think it secretly enjoys the punishment it takes. In a sea of S-bodies and BMWs, it's a breath of unleaded air.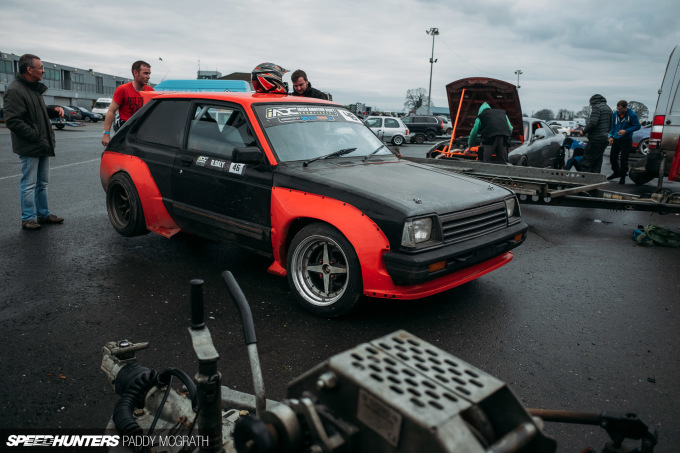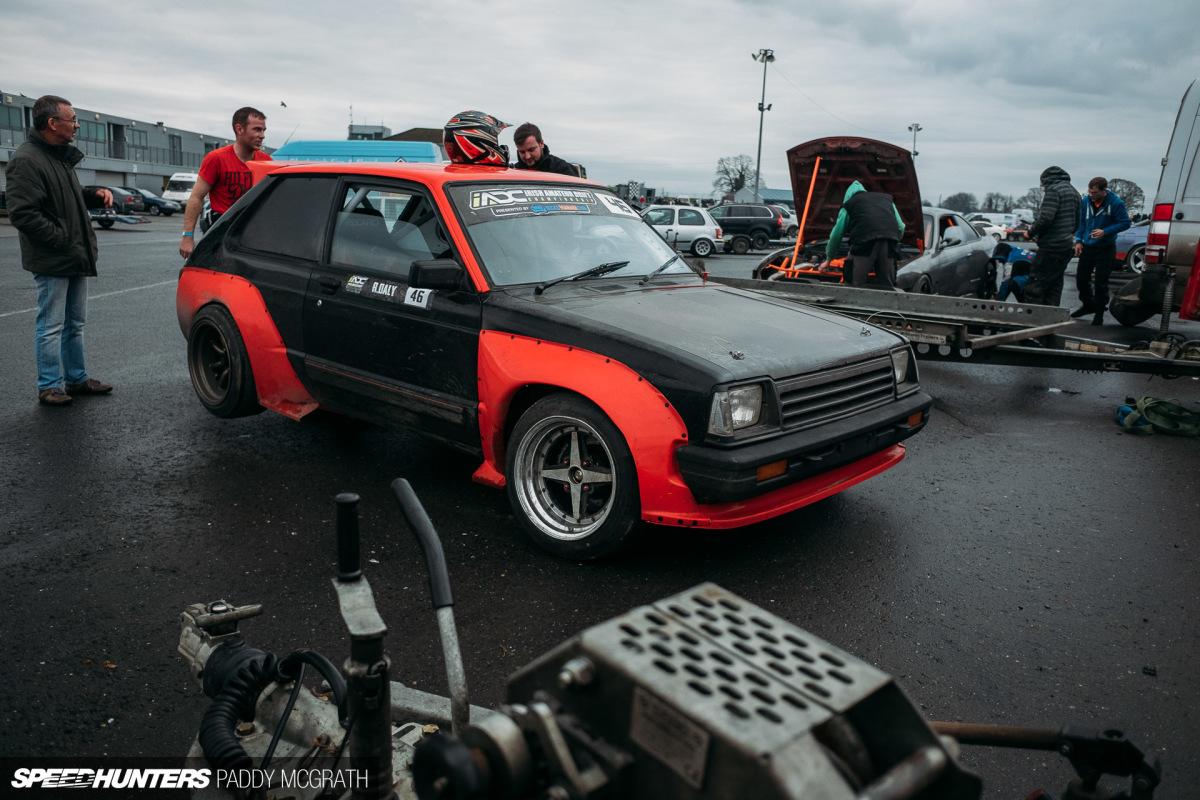 It took longer than I anticipated, but I eventually caught up with Robbie during a rare tyre change. The lightweight Toyota is far more efficient on its tyres than some of its counterparts, but no less capable. The car is currently being used to compete in the recently formed Irish Amateur Drift Championship, although this particular day was just about getting some seat time and having fun.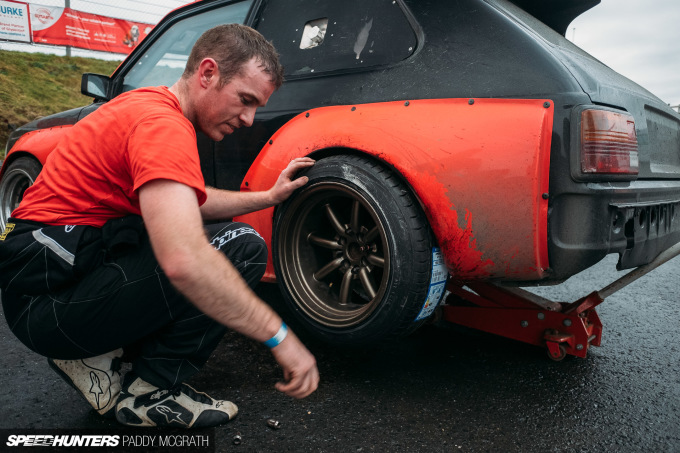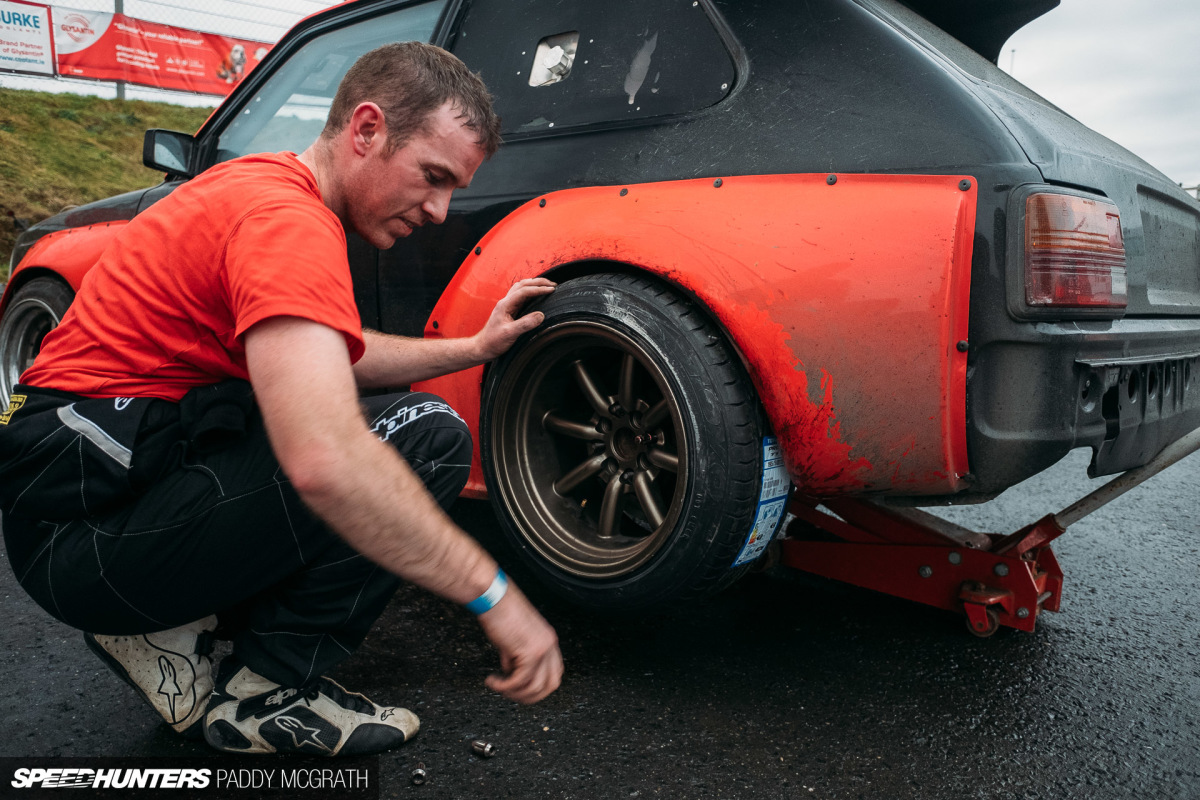 The Starlet has obvious Japanese styling cues. The TRD N2 wide-arch kit is the period correct and original over-fender solution for the rear-wheel drive KP, while Work Equips and RS Watanabe-style wheels are the perfect complementary touch to the simple red and black paint scheme. Nothing over the top, but all good decisions.
There was never a plan to retain the 4K, but I've always felt that Honda's F20C is the natural successor to even the best of Toyota's 4A-GE engines. It very much retains the spirit of what this car should be about while providing more power, but still requires the car to be driven. It's not just a case of mash the throttle pedal and drift.
The engine is mostly stock but with the added symphony of an ITB setup. It's currently good for 220hp through its Vanette rear axle, but Robbie is hoping to add more aggressive cams in the near future and bring power closer to 270hp.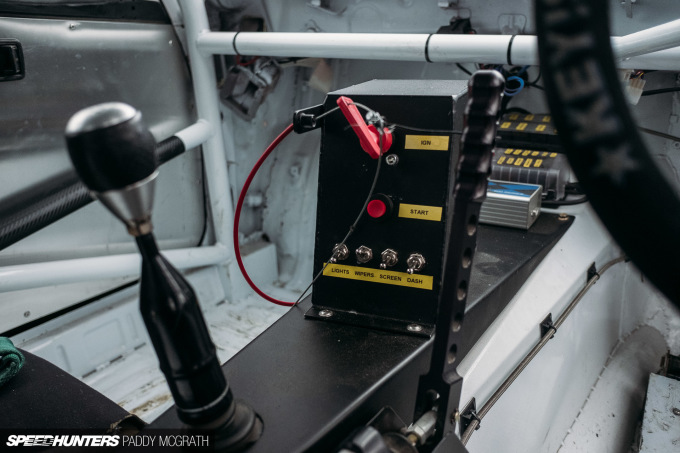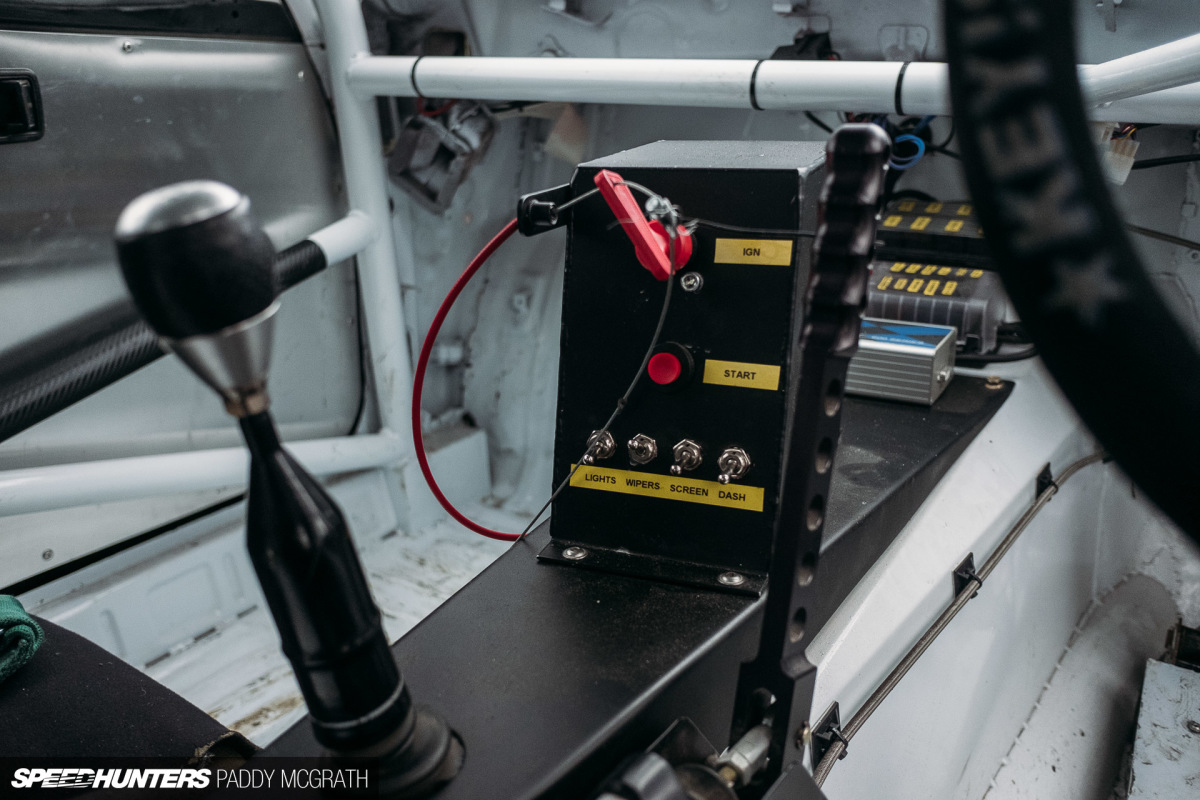 You'll already have – correctly – assumed that this was a ground-up build. The car was built for Robbie by Stone Motorsport (why do I have the feeling we're going to be reading that name more and more often in future?) and features a lot of custom fabrication and parts to optimise the setup.
It's been converted to a Group 4 Watts Linkage rear end, with the aforementioned Vanette axle. The front subframe is completely custom, as are the front arms, which were created in-house at Stone Motorsport. There's Wilwood front brakes with R33 Skyline rear brakes modified to fit the live rear axle. It sits on DMac coilovers. The Honda S2000 engine and gearbox are connected to the rear with a custom propshaft, and the exhaust too has been custom made, as has the fuel cell. Engine management is taken care of by an OMEX 600 ECU, with critical data being relayed to the driver via a digital dash. Critical input from the driver is relayed to the car through an OPB pedal box.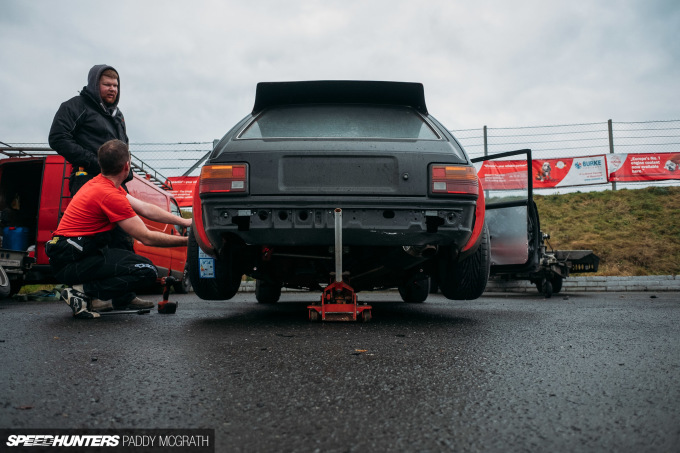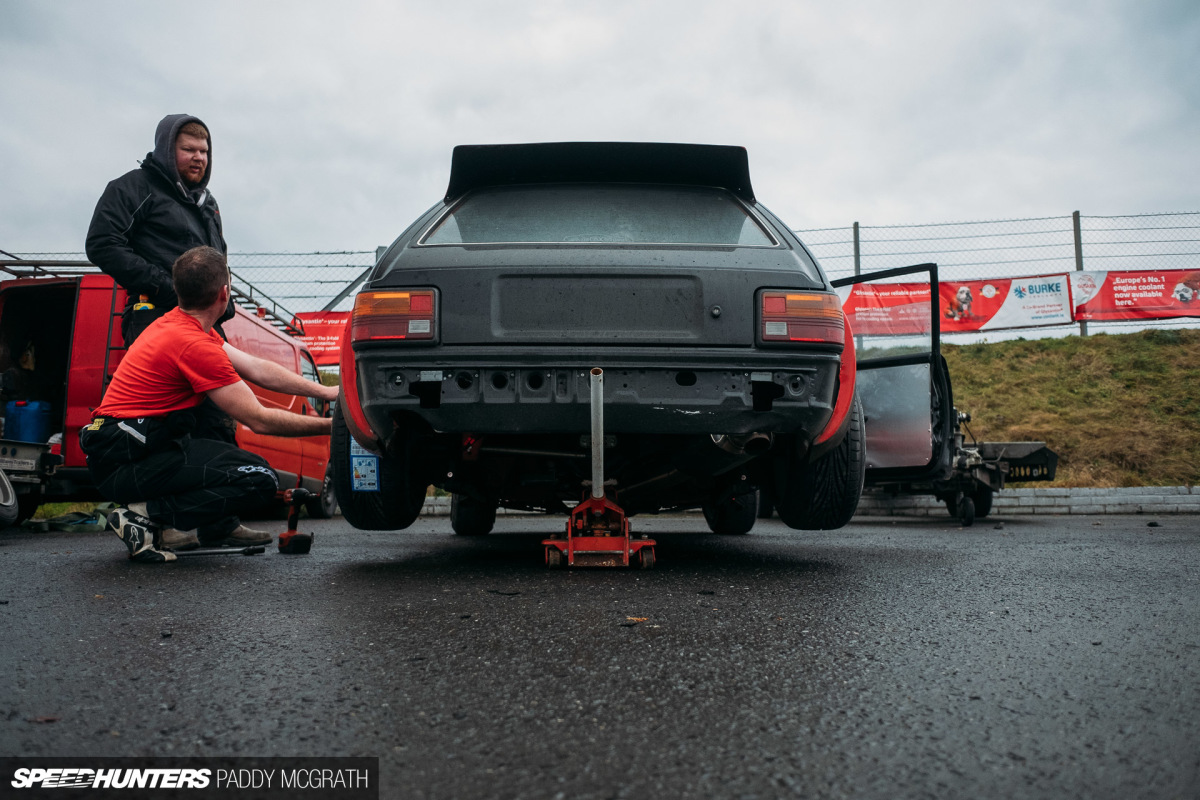 It's refreshing to see someone not getting carried away and doing what everyone else is doing just for the sake of it. I think too often that people fall into the trap of thinking that they need an 800hp 2JZ, Wisefab and a quick-change rear axle to go drifting these days, forgetting that the easiest – and cheapest – way to improve is to just get out and drive more. Tighten the nut behind the wheel, as they say. With no power steering the short wheel base is a handful to drive according to Robbie, but it's also the most fun car he's ever sat behind the wheel of.
It's a simple car in its execution, but then that's all it needs to be. It doesn't need a thesis written about it to justify it; we all know it's going to work and bring much happiness. Going by the amount of time the car spent on track, while others pitted for tires or repairs, it was all the evidence I needed to remind myself that simple is best.
Because more time on track is always going to be better than time in the pits troubleshooting and swearing, right?
Paddy McGrath
Instagram: pmcgphotos
Twitter: pmcgphotos
paddy@speedhunters.com
Cutting Room Floor