Besides being one of the larger public events for tuners and shops to exhibit new and existing parts, Tokyo Auto Salon is the perfect place for designers and builders to show their skills in developing custom components.
Whether it be function or form oriented, you can find a plethora of examples in the halls of the Makuhari Messe come TAS time.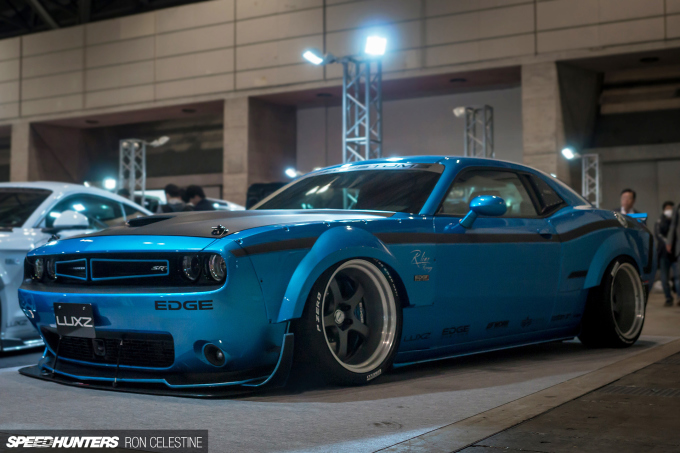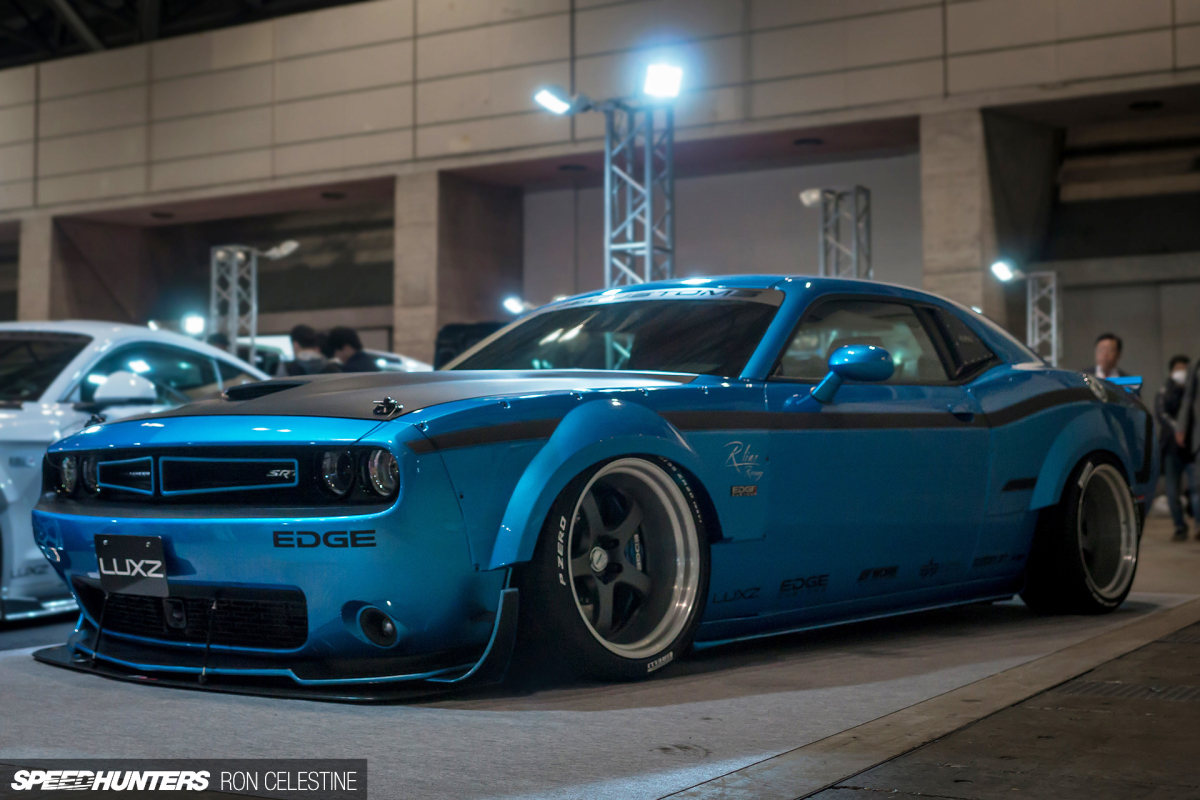 Ever since Wataru Kato's Liberty Walk Dodge Challenger came to life, other designers and shops have been creating their own aero kits for the big Mopar. The R-Line package designed by Edge Customs is the perfect example of this, and after the RB26-powered Mitsubishi Starion I showed you last week, Edge's Challenger demo car was my next favorite build at TAS 2017.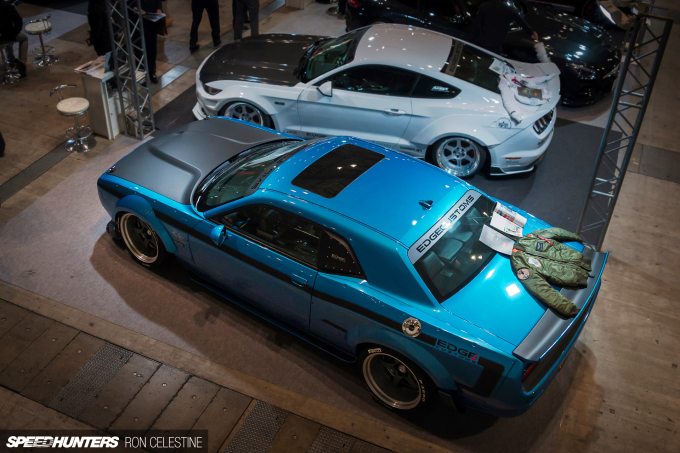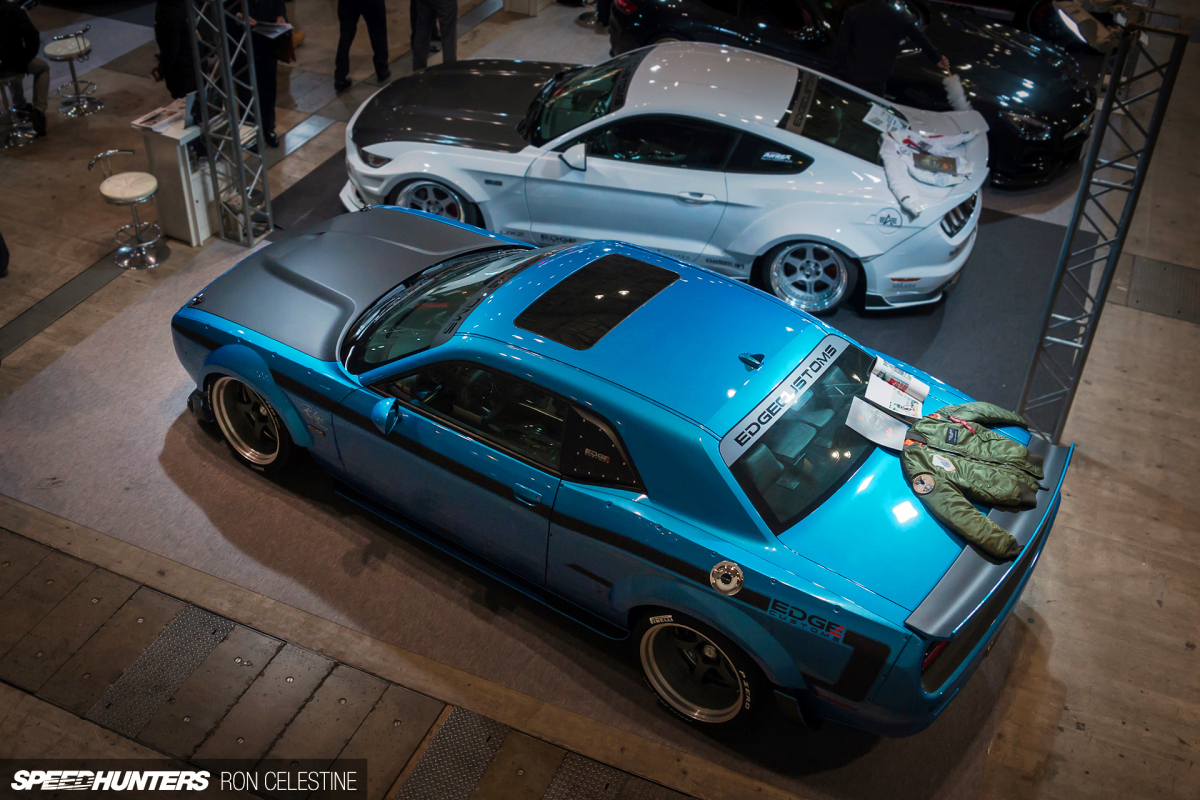 Based in Gifu Prefecture, Edge Customs' CEO Noriyoshi Shinagazawa has what you would call a soft spot for American muscle cars, and has set about designing stunning body kits for Challengers and Mustangs.
Noriyoshi-san's vision behind R-Line was to try and maximize the inherent styling potential the Challenger has due to its size, and create something that not only enhances the aggressiveness factor, but which adds some race flavor as well.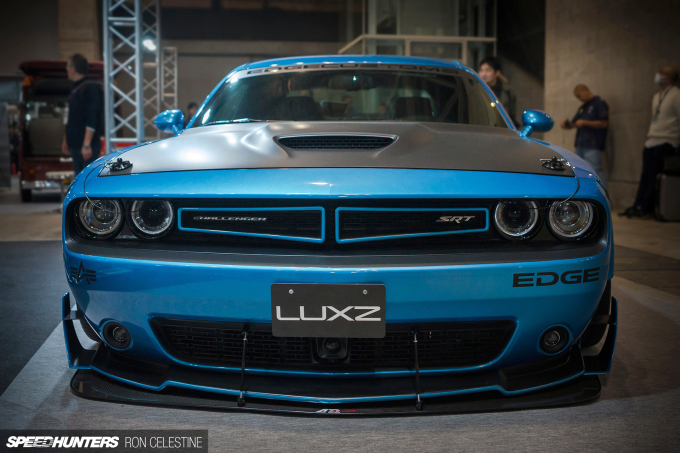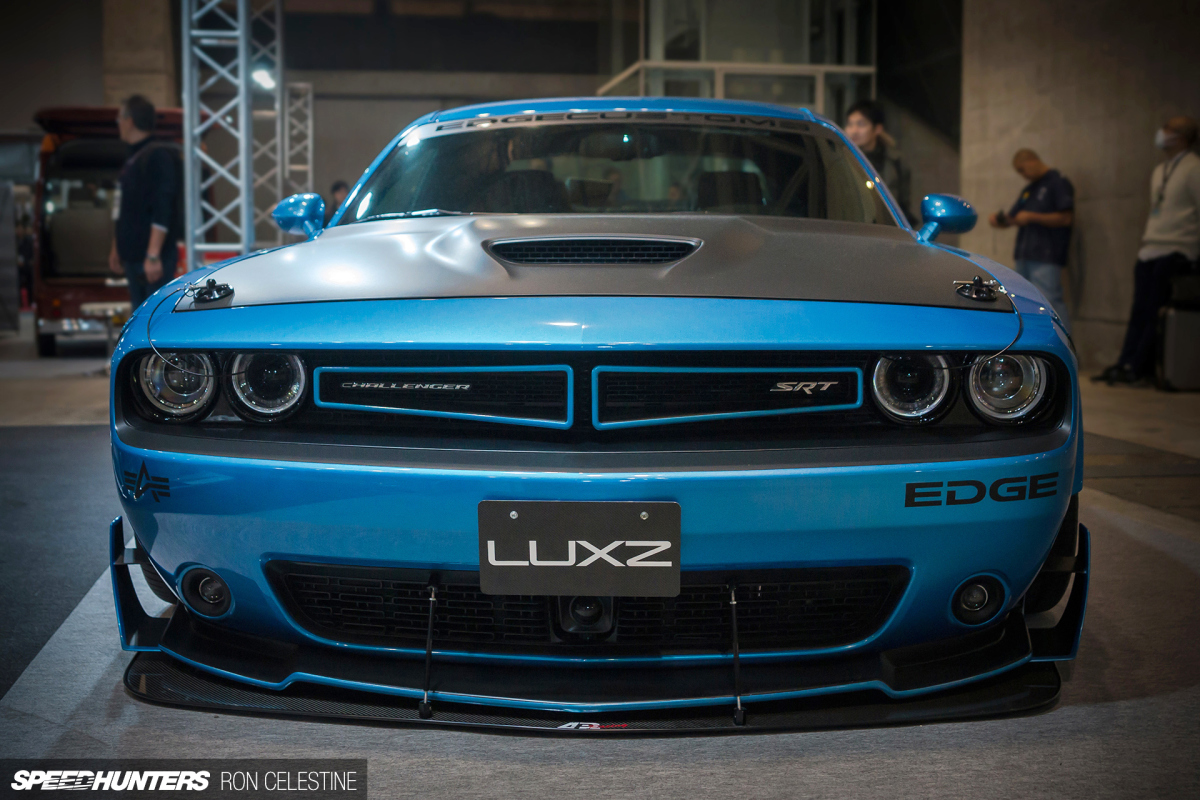 To accomplish this, Noriyoshi-san designed front and rear over-fenders, front and rear canards (which in their own right are pretty interesting and have a unique design), side skirts, a new grille and a ducktail spoiler. AirREX suspension and beautiful Work Meister S1R wheels complete the visual masterpiece.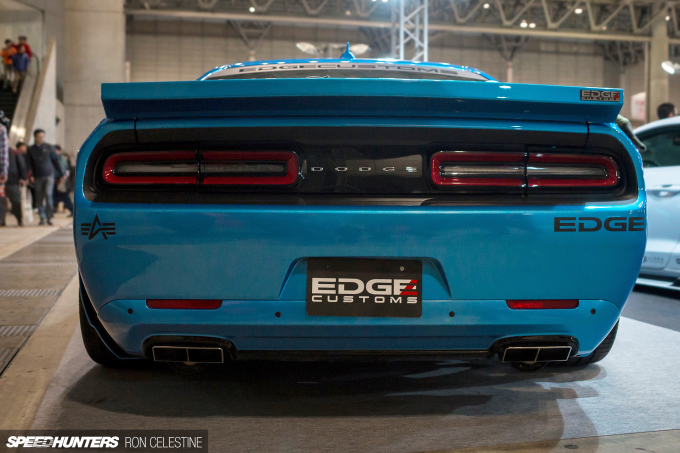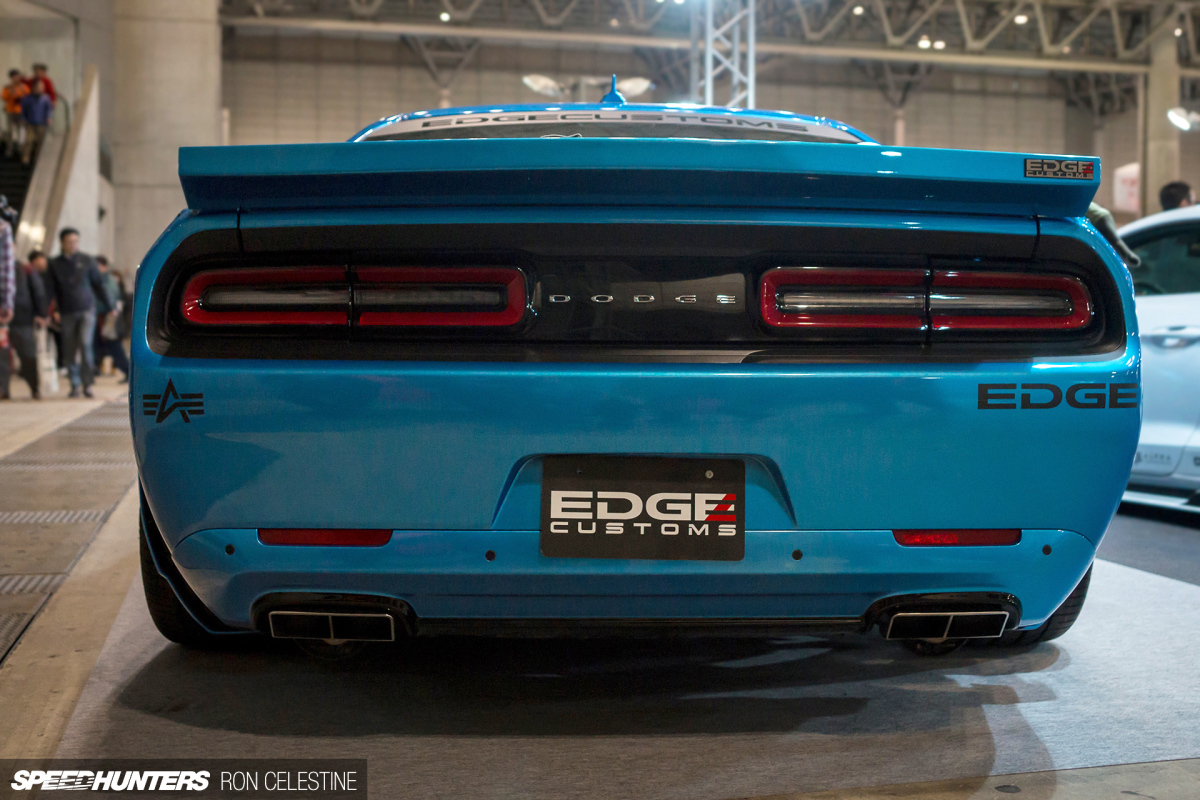 Although it's a technical exercise in visual aesthetics, the R-Line kit accomplishes exactly what Noriyoshi-san set out to do with it. The extra girth of the wide-body fits the big Mopar's personality perfectly, and the rest of the aero upgrades help add an element of speed that was truly lacking in the car's stock form.
Ron Celestine
Instagram: celestinephotography