Survive The 25
It's scary to think that we're already halfway through December and that 2016 is now coming to a close. As excited as I am for 2017 and what it holds for racing, there was one last event I needed to attend before packing my things up for the off season.
The NASA 25 Hours of Thunderhill is one of the last major sports car races of the year and always provides an exciting spectacle. But unlike years past where we've put together general coverage of the event, this year we decided to shadow the CLP Motorsports team throughout the full day and night of racing. You may remember that we did a similar thing when they tackled the SCORE San Felipe 250 race in Baja, Mexico, back in February.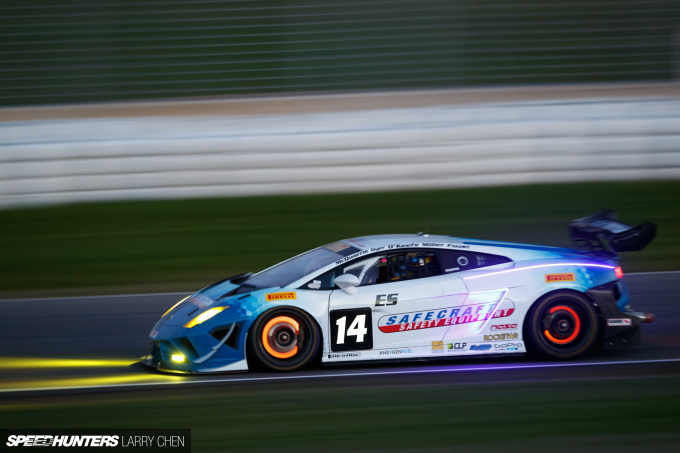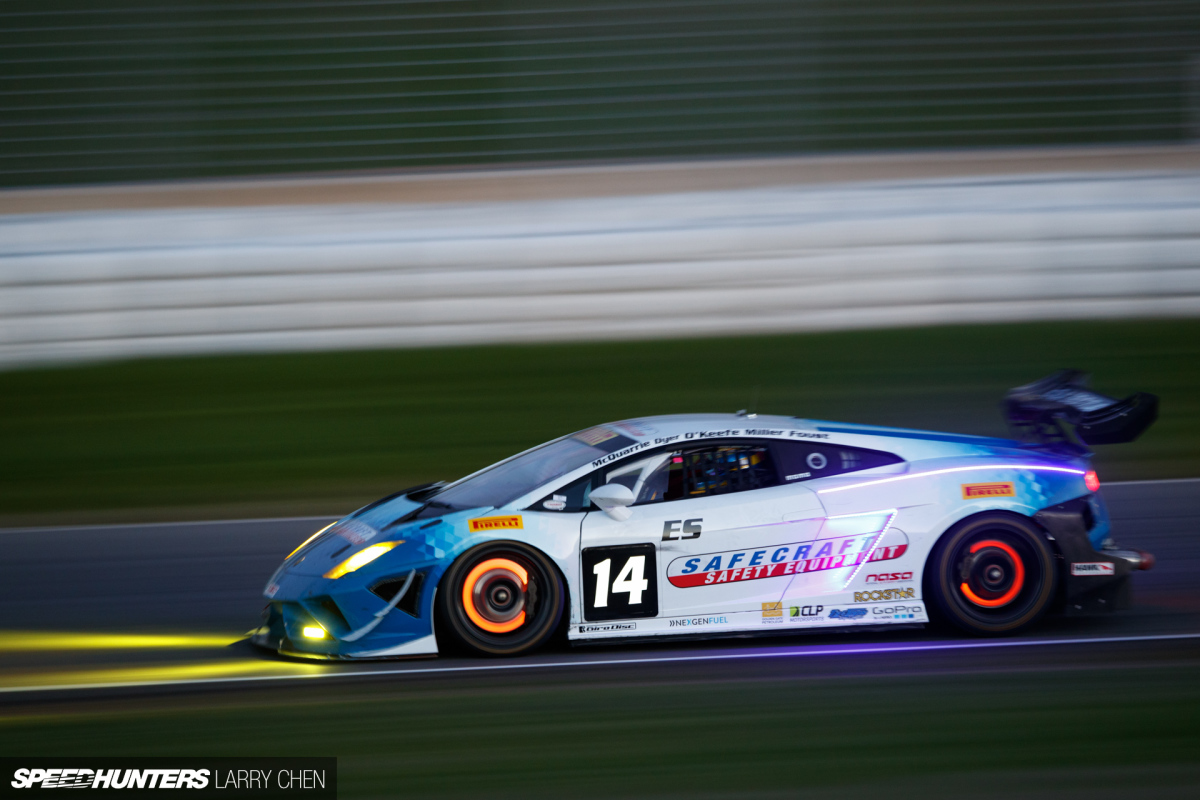 SCCA and NASA racing is what's CLP is best known for though, and in last year's 25 Hours of Thunderhill they brought their Elan/NASA NP01 home to a win in the Prototype (NP01) class. For 2016, they decided to change things up a bit and enter into the ES class, which basically caters to GT3 machines.
Their weapon of choice was a Lamborghini Gallardo Super Trofeo, which was originally built to handle 45-minute sprint races. Why would they choose this of all cars? Well, it's an already fast car that has the benefit of all-wheel drive, and in a race like the 25 Hours of Thunderhill, changeable weather is always something that needs to be accounted for.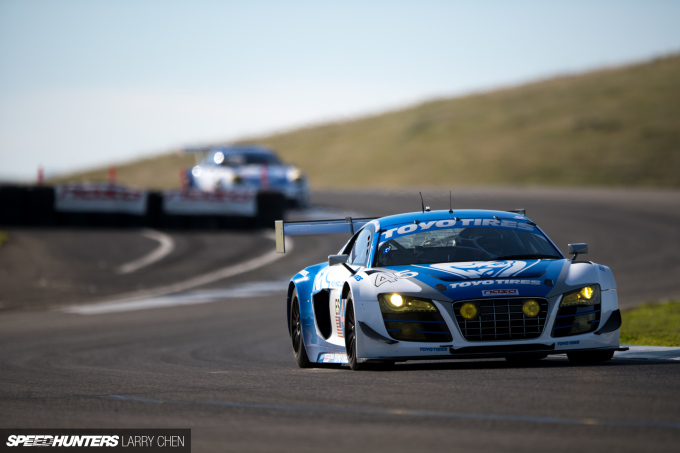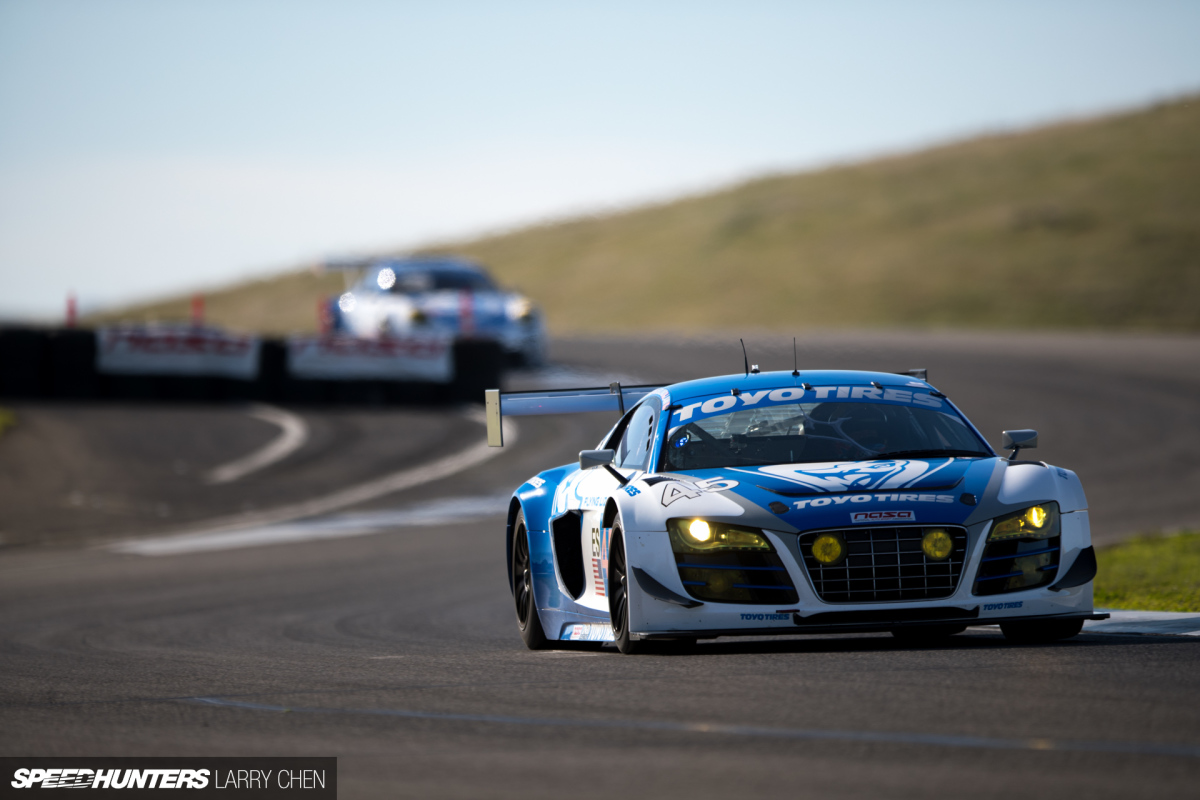 CLP's biggest competition would be coming from the Toyo Tires-sponsored Flying Lizard Motorsports team, which won the overall race last year in their Audi R8 LMS Ultra. To make it even more exciting, the guys at Flying Lizard brought out a 997 Porsche GT3 RSR for a two-car assault on the event.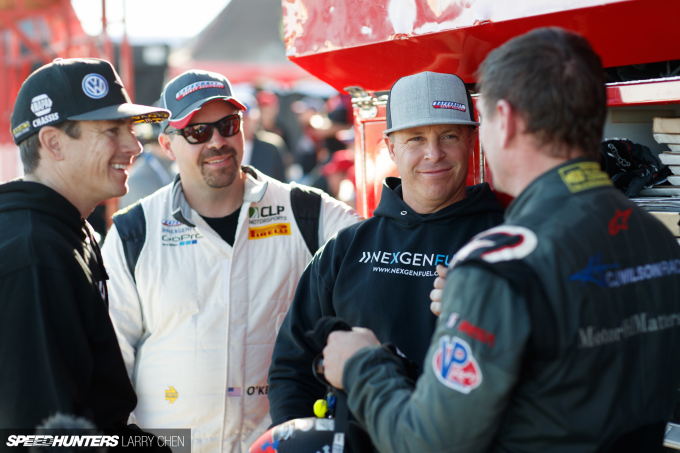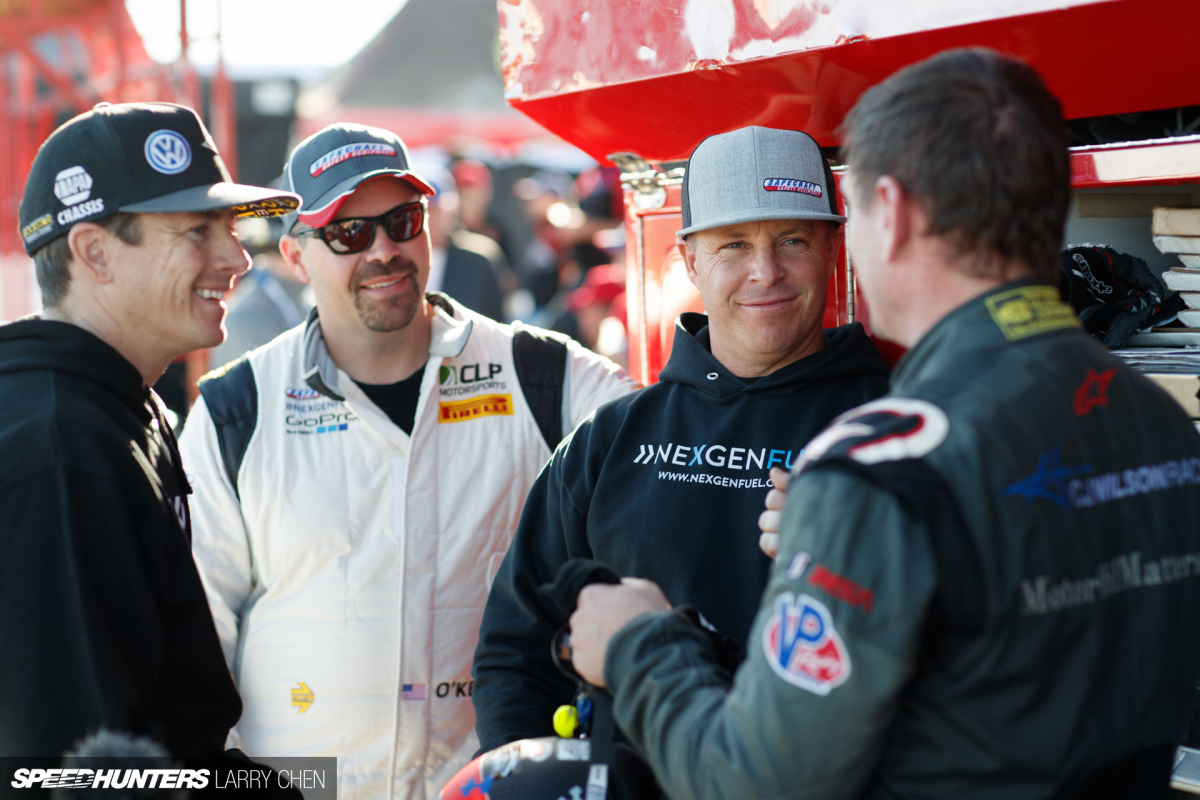 Knowing that this race was going to be a tough one to conquer, CLP assembled a rockstar list of drivers. The car would be piloted by Tyler McQuarrie, Tanner Foust, Tom Dyer, Marc Miller, and CLP boss Pat O'Keefe.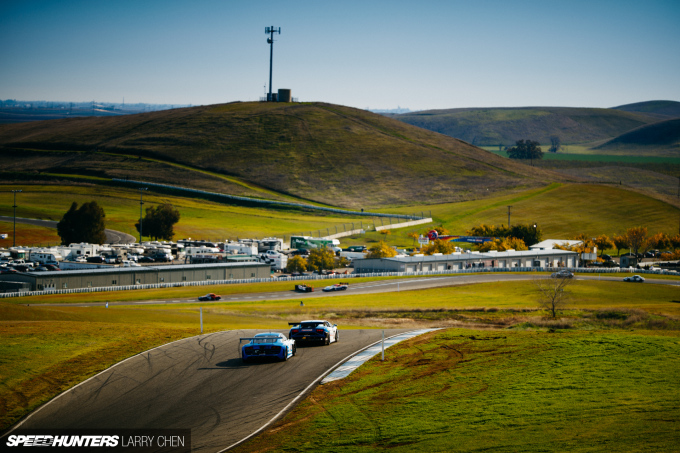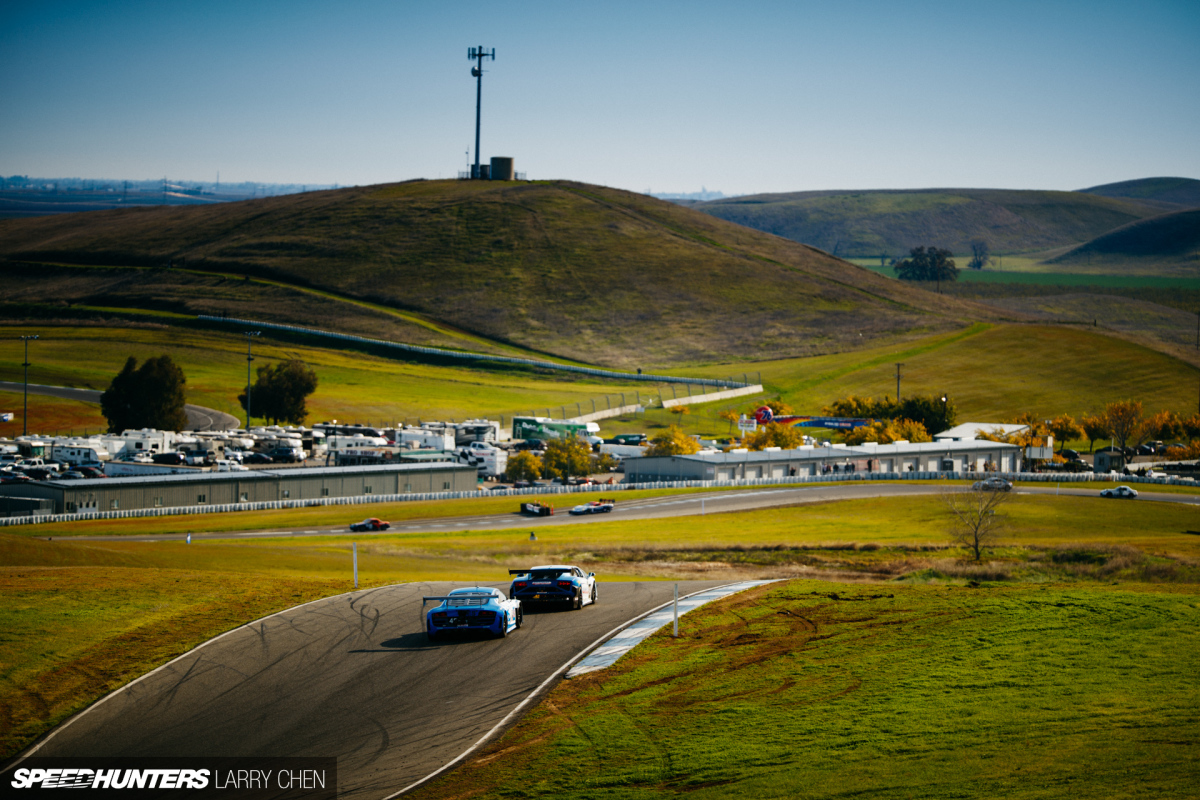 One problem the team had to contend with before the race had even begun was that its car exceeded NASA's noise emission standards. A fix came in the form of a Frankenstein-esque exhaust to help bring the decibels down a notch.
Race Day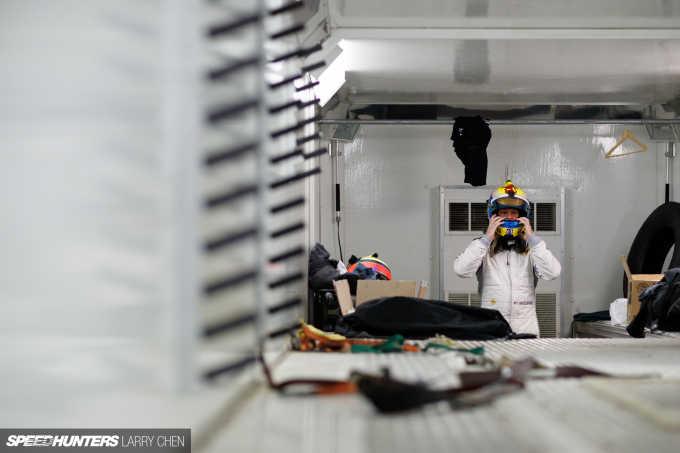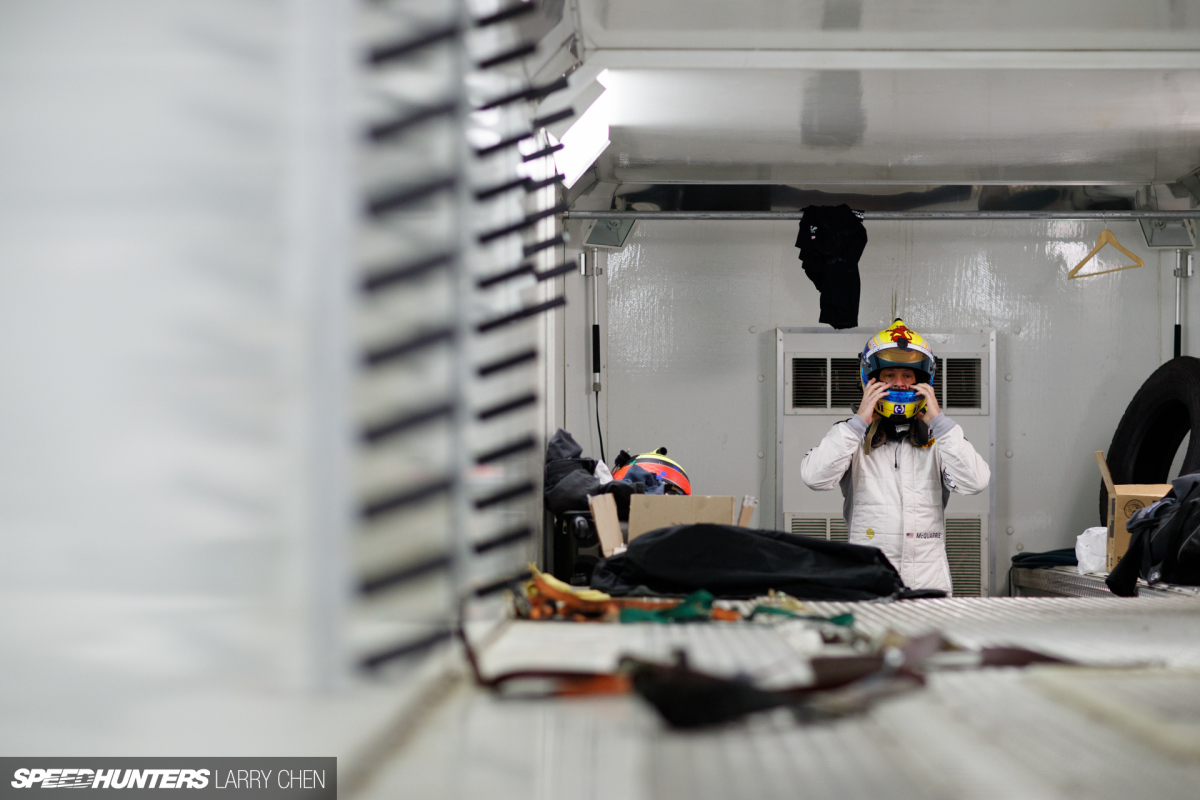 Jumping to race day, it was decided that Tyler would drive the first stint as he had the most experience on the 25 Hours of Thunderhill track. A strong start from the team would definitely help in setting a nice tempo for the race.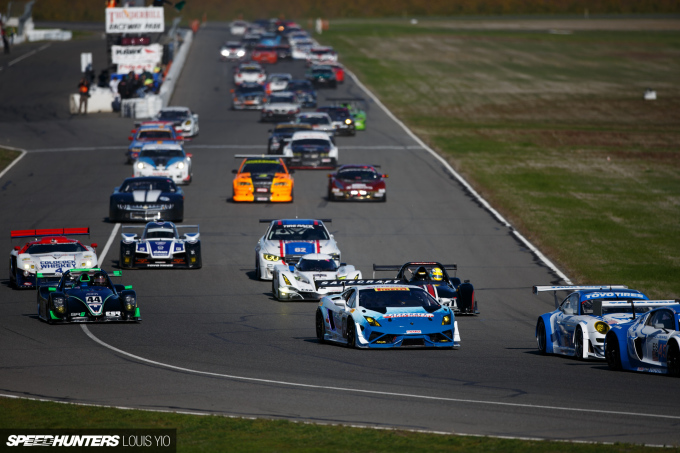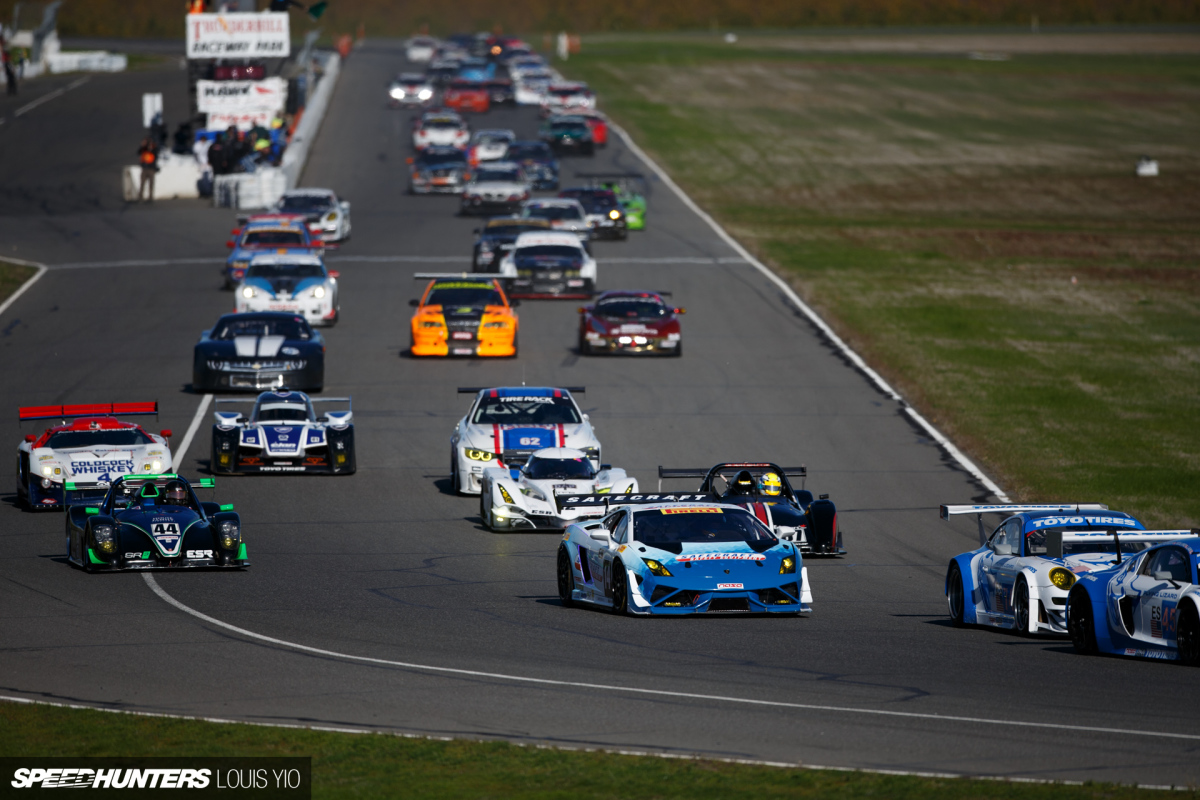 The team had not done any sort of extended testing with the car prior to the race, so there were a few unknowns as Tyler began from 5th spot on the grid.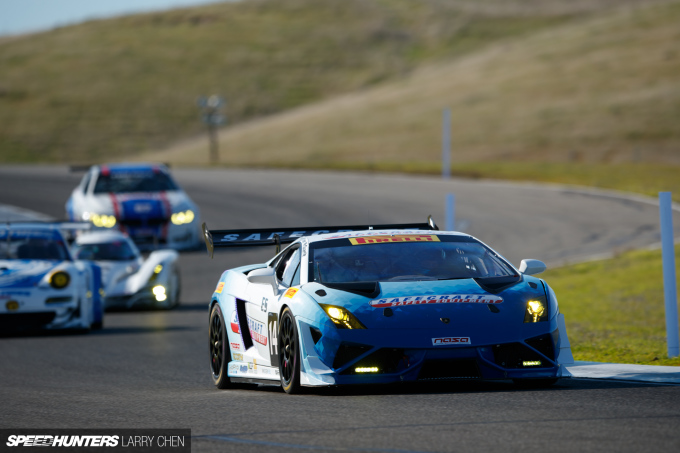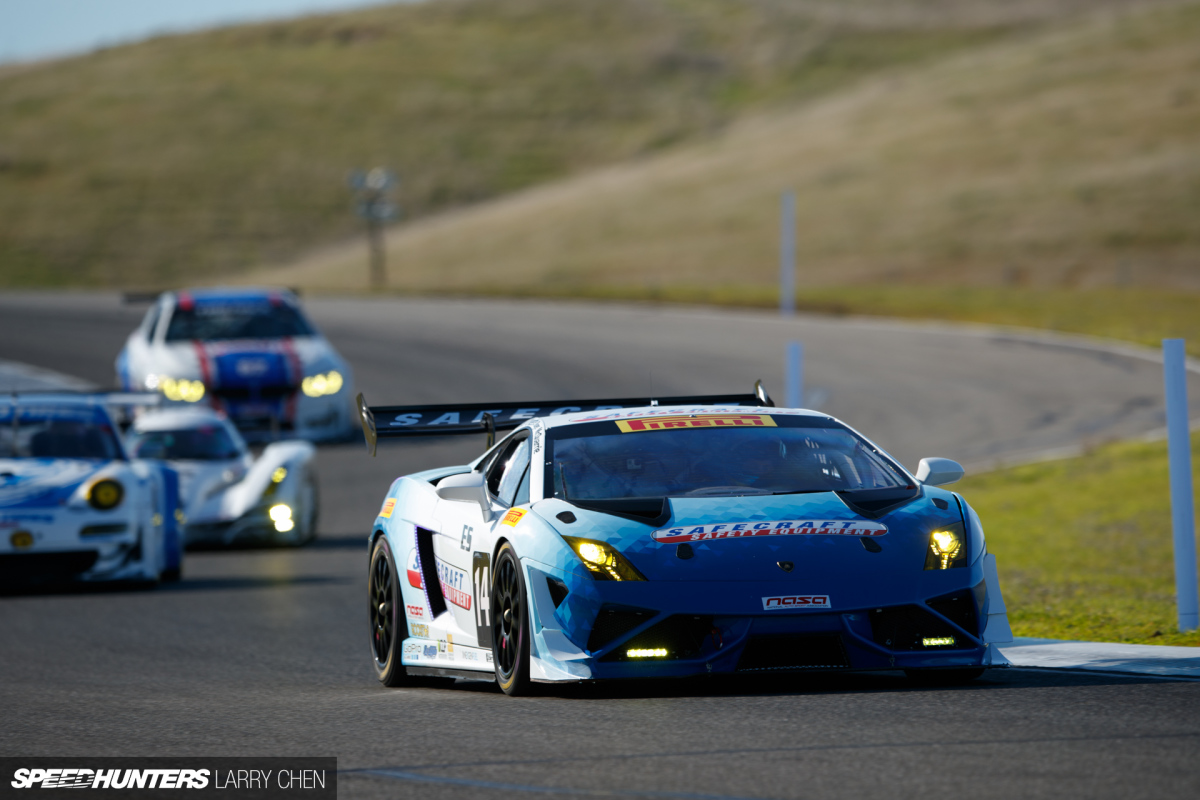 Immediately, there was some good jostling for position with the Flying Lizard cars, which according to Tyler made the first hours of the race the most exciting.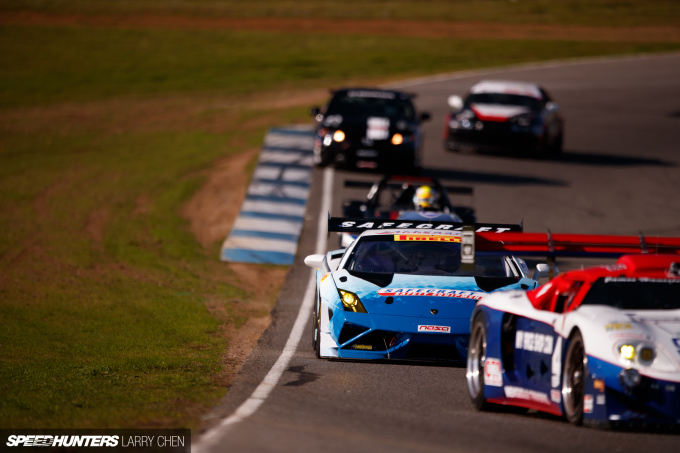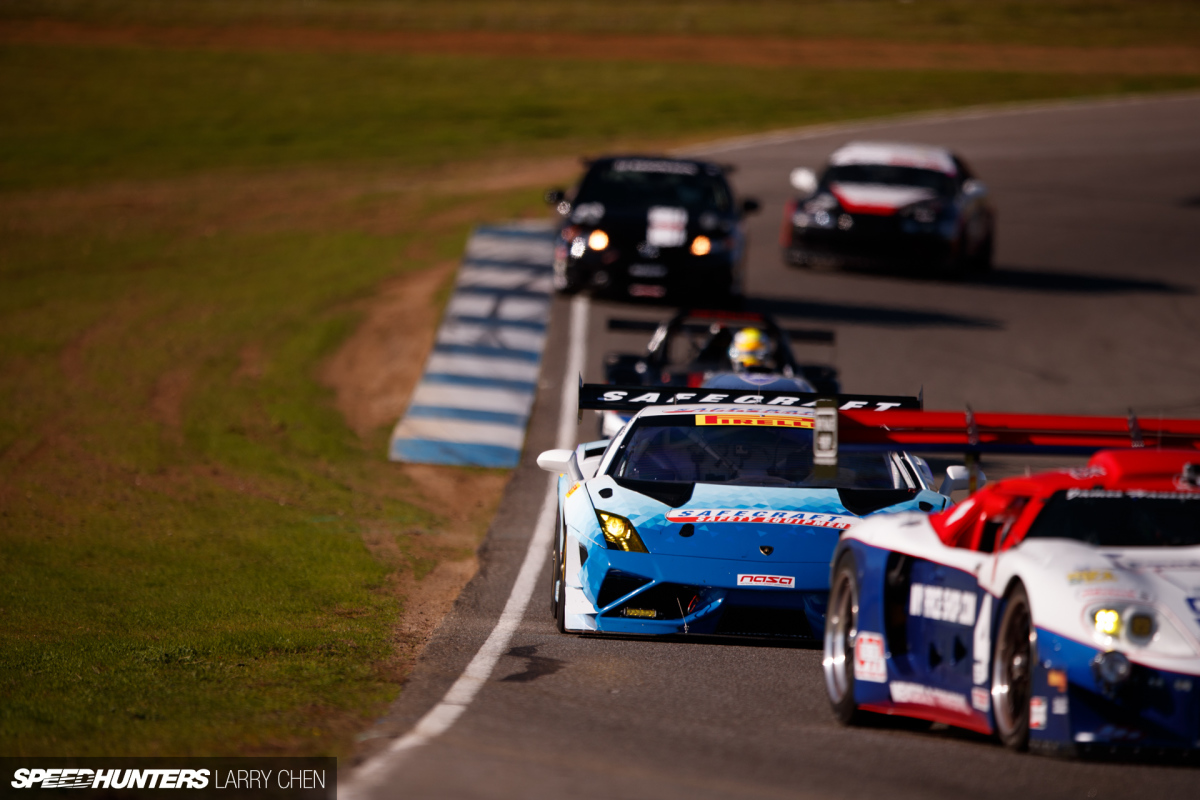 Lap after lap the Lamborghini was running strong, but then an issue appeared. The brake pads were wearing out faster than anyone had expected.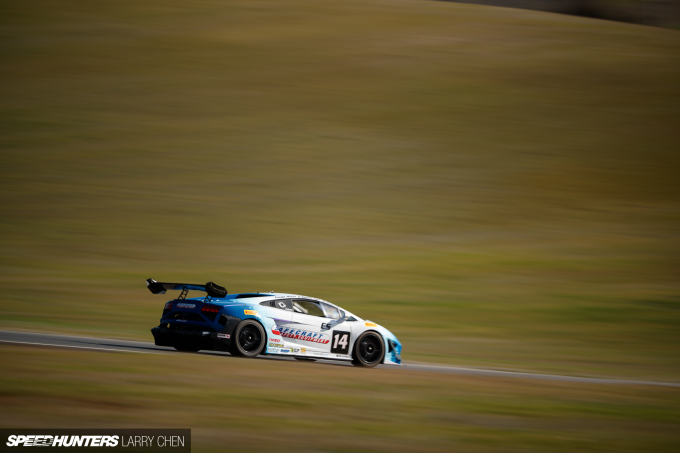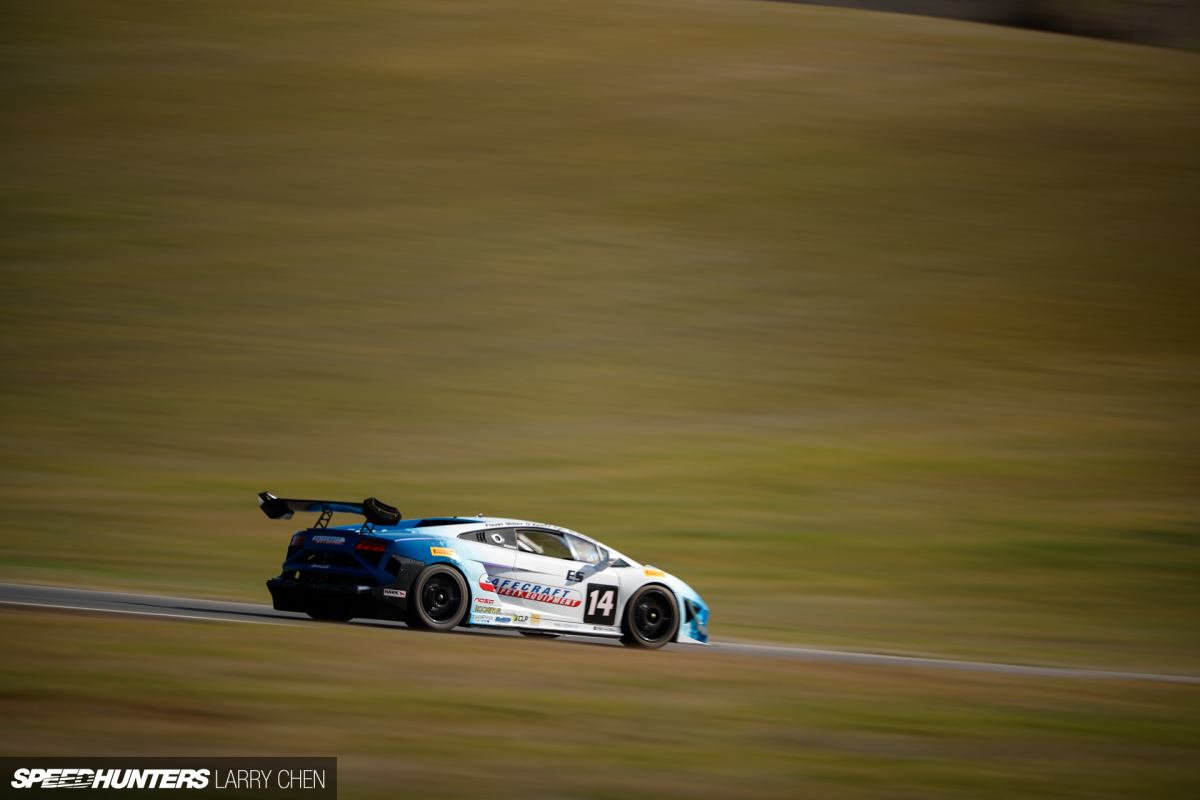 That meant the original plan of doing two pad swaps during the course of the race would ultimately be stretched to three.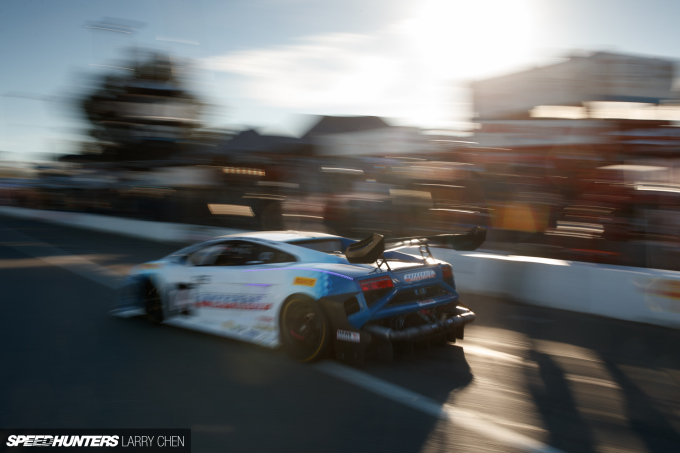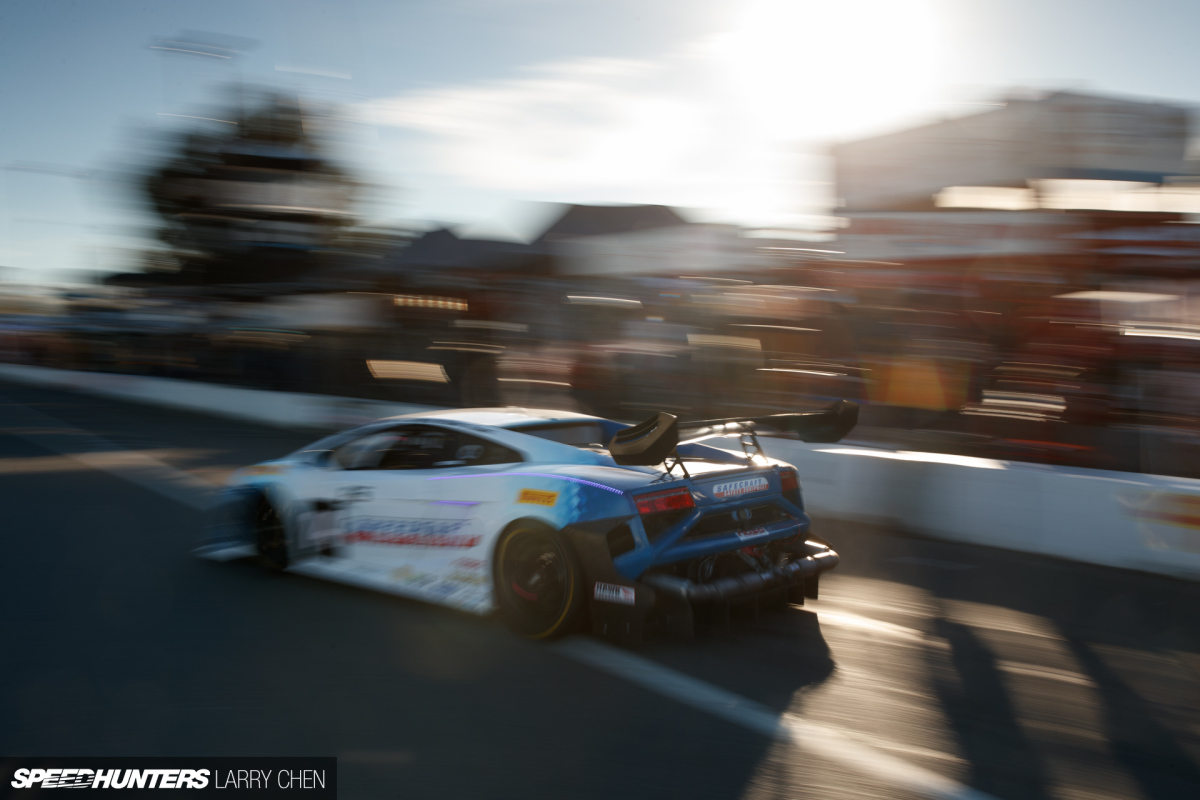 After a quick driver change and the first brake pad exchange, the car was back out in the thick of it.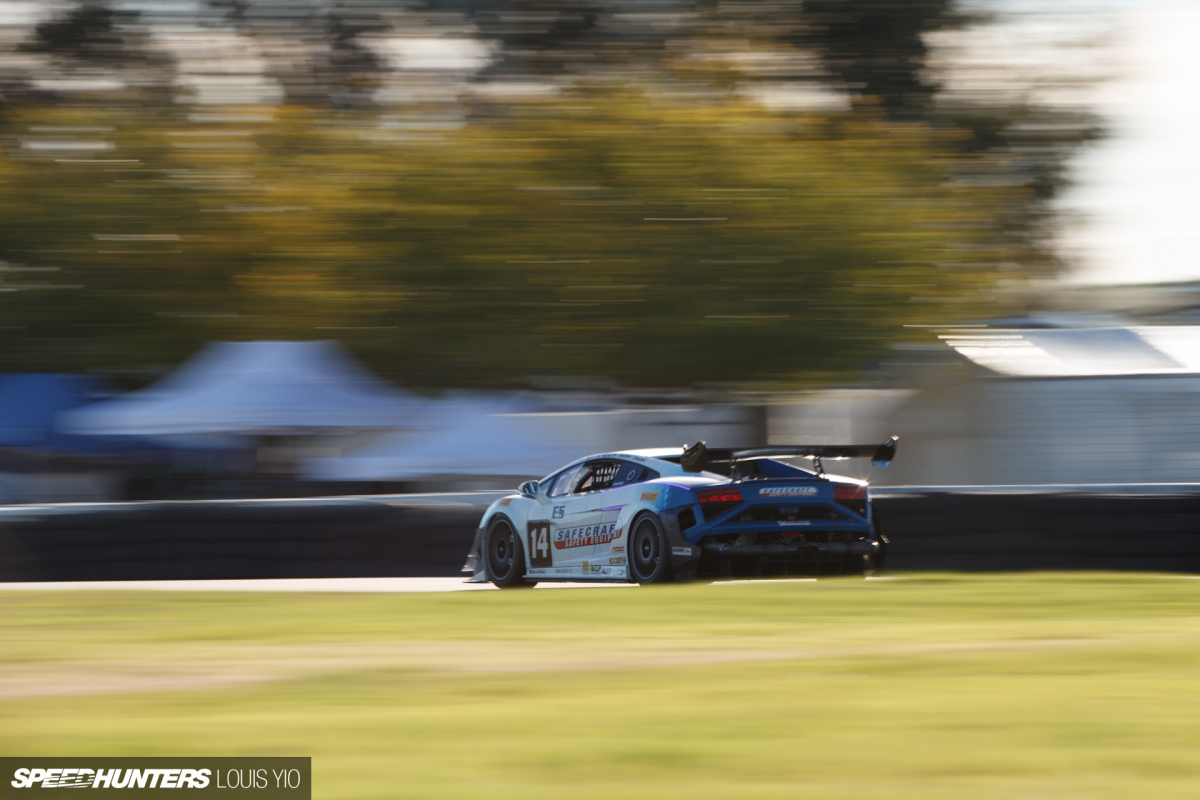 By now in the afternoon the sun had started its downward trajectory. In the winter months, the sunsets here in California are as early as 4:30pm, which is pretty early in comparison to the summer sunsets that start at around 8:00pm.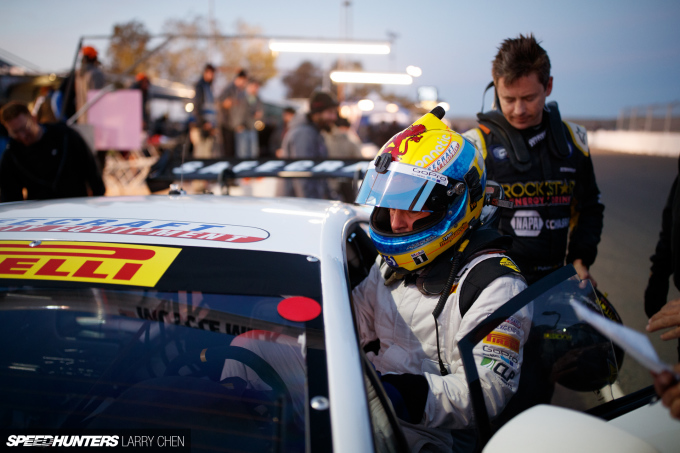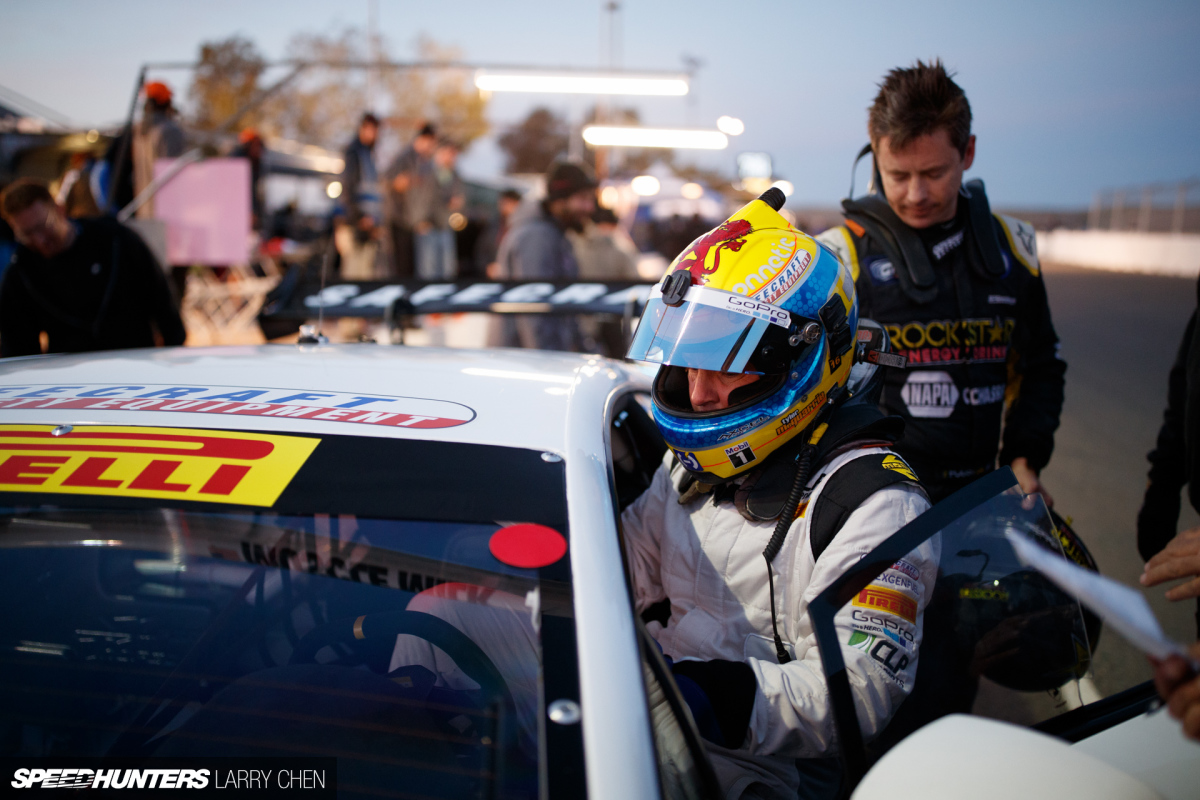 The night sessions are always big deciding factors in endurance races, as this is when the most cars tend retire from the race for varying reasons.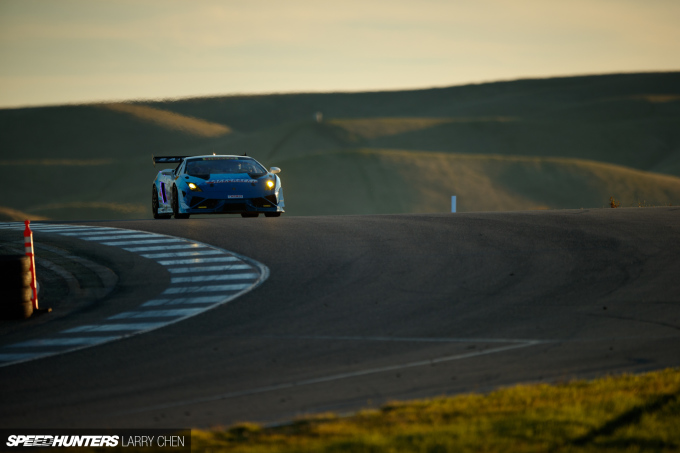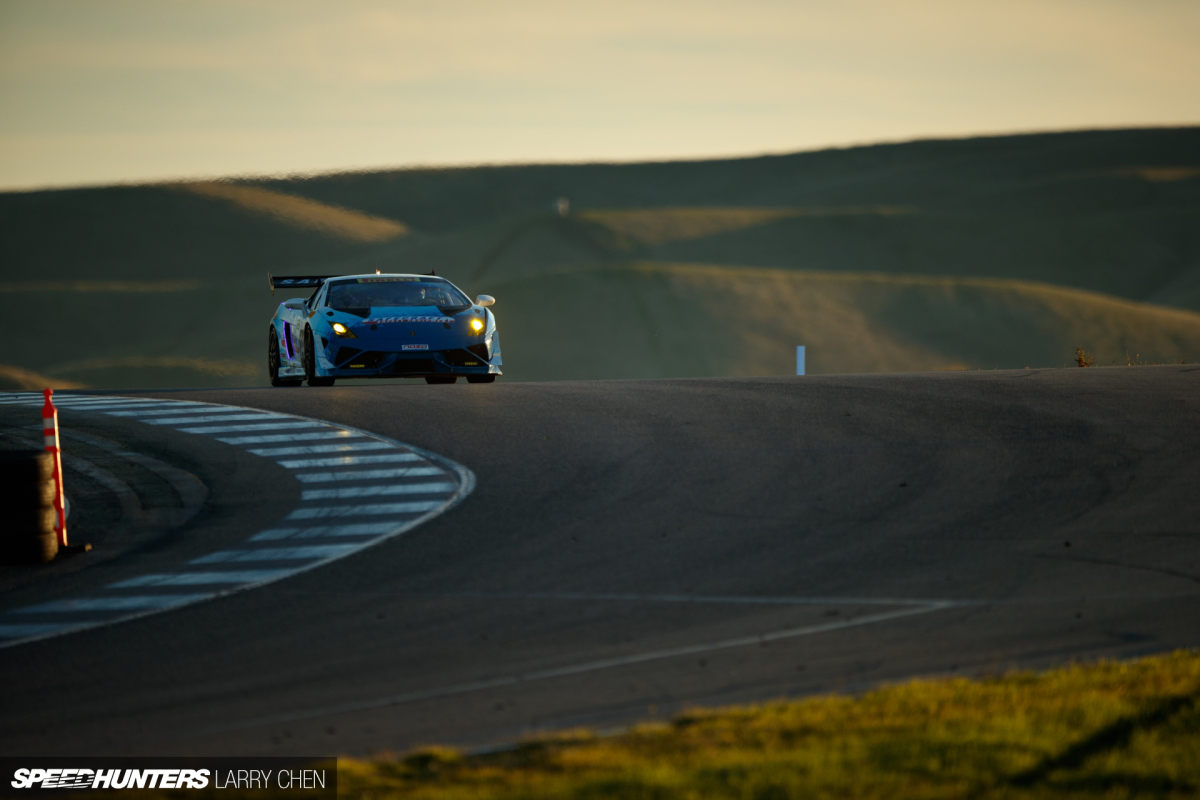 CLP's Gallardo was still going pretty strong as the sun dipped behind the mountains around Thunderhill.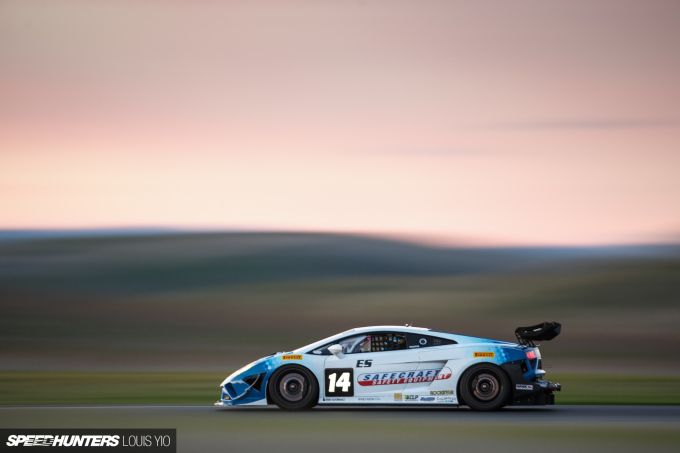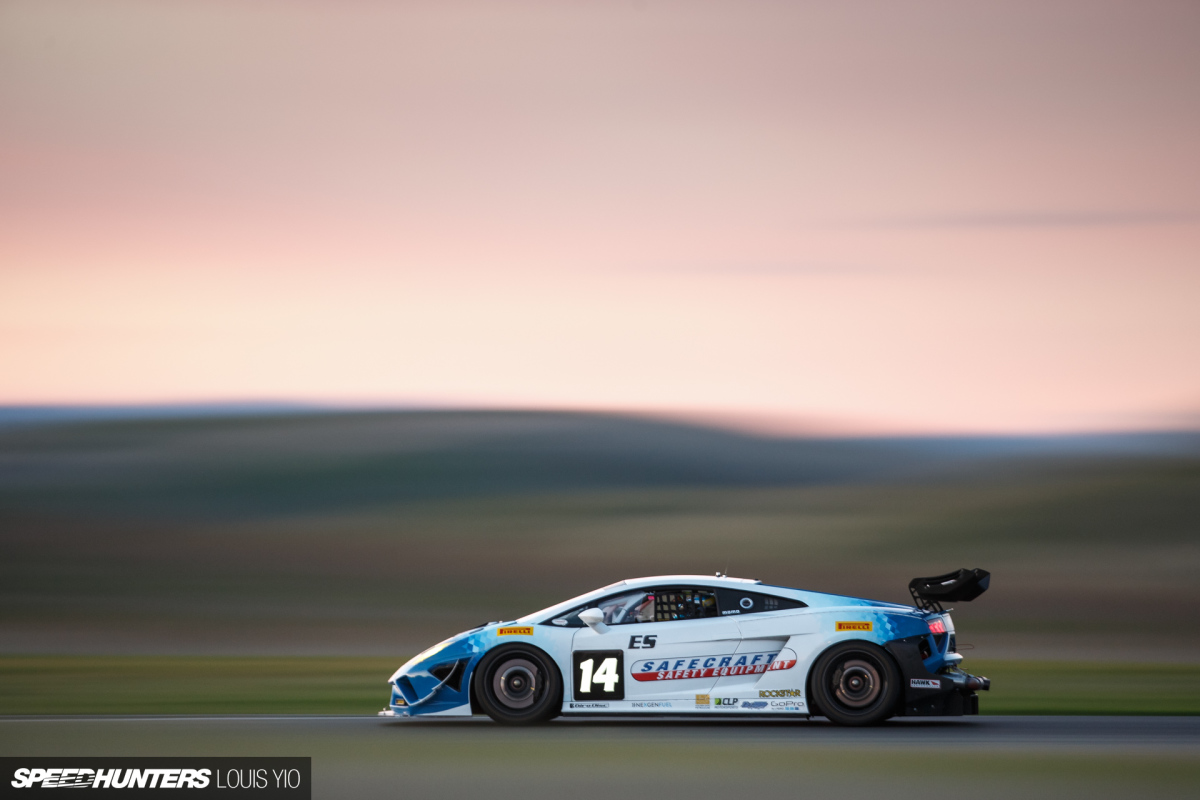 As a side note, post-sunset light is a nice time to shoot wide-open pans. Oddly enough, I rarely find myself doing this, so I made full use of the opportunity.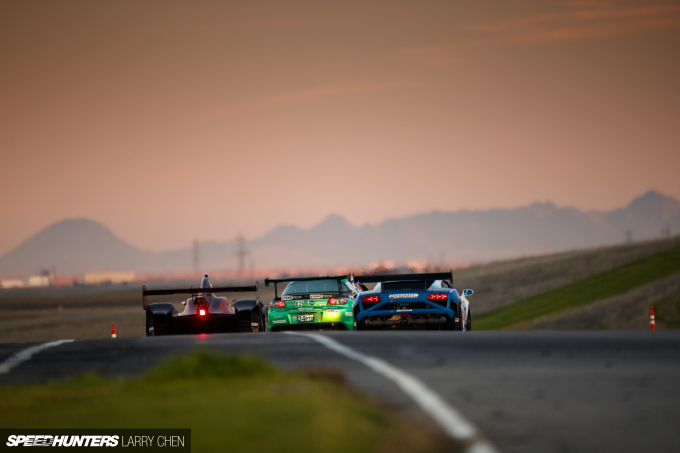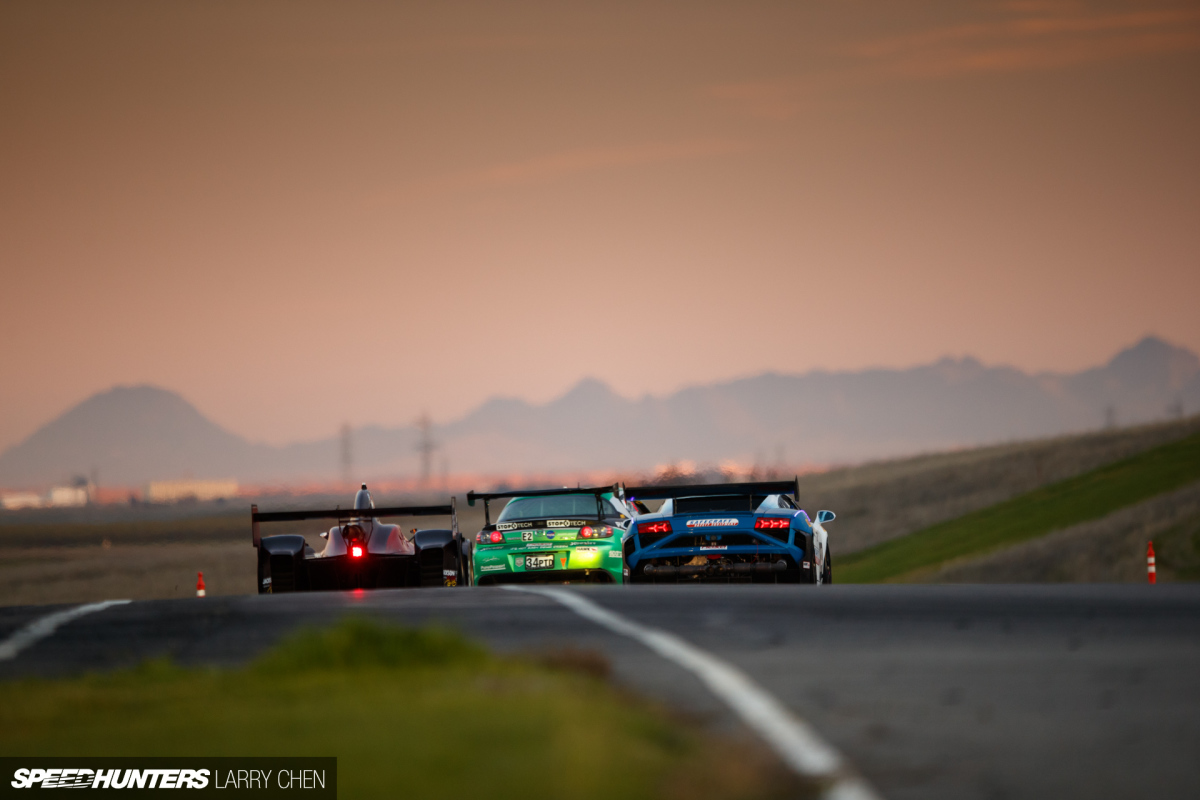 This image is nice in that it shows the full scope of cars that compete in the 25. From a race-bred prototype, to a near stock Mazda RX-8, to a Lamborghini Gallardo Super Trofeo – this race has a real nice mix of machinery.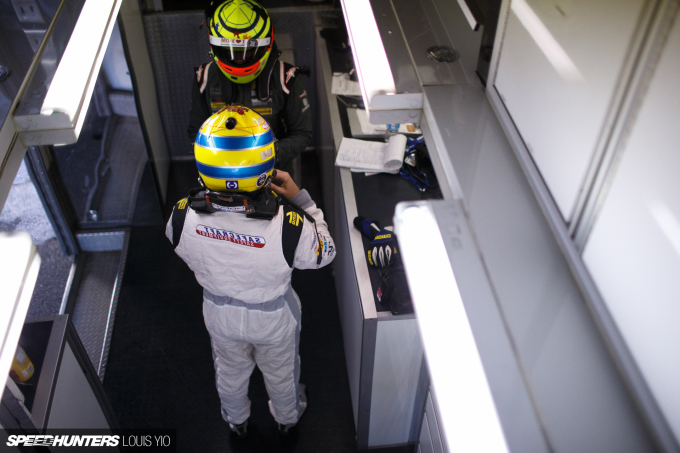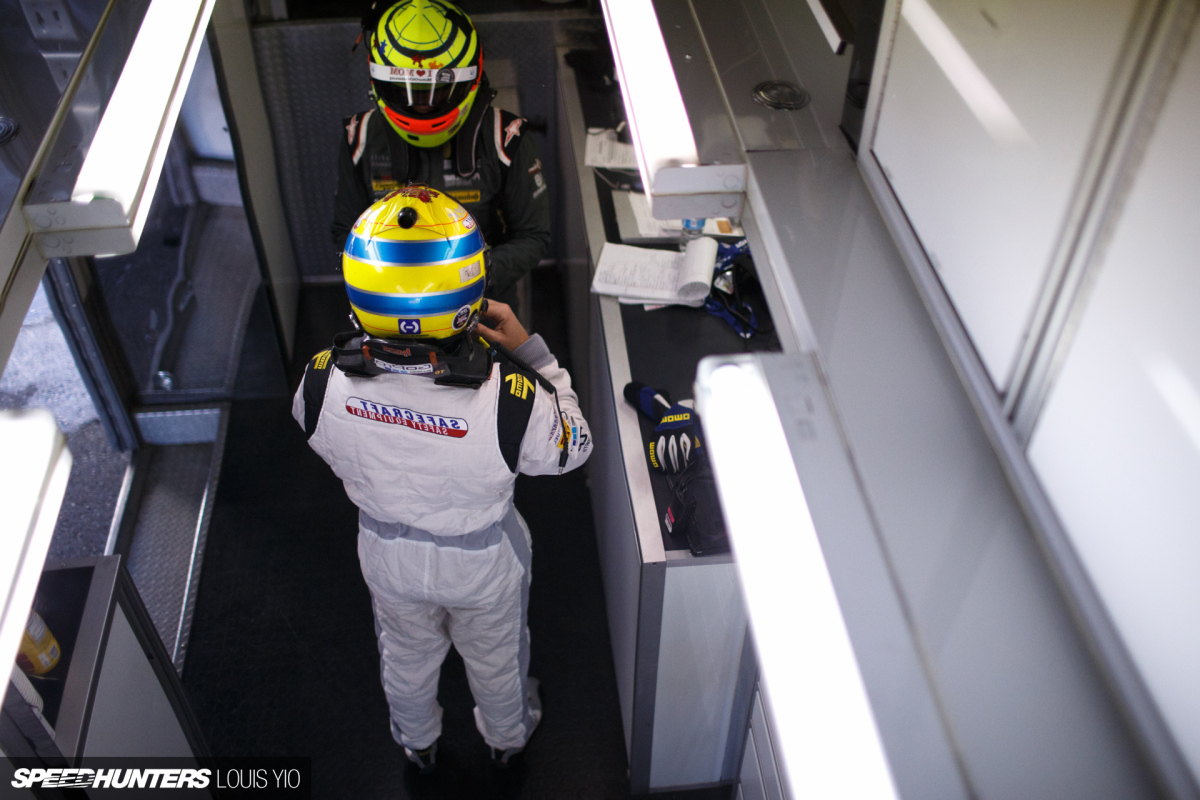 As night fell, the temperatures started to drop rather quickly. Surprisingly, it wasn't as bad as years past, so it was at least bearable to some degree.
The Dark Night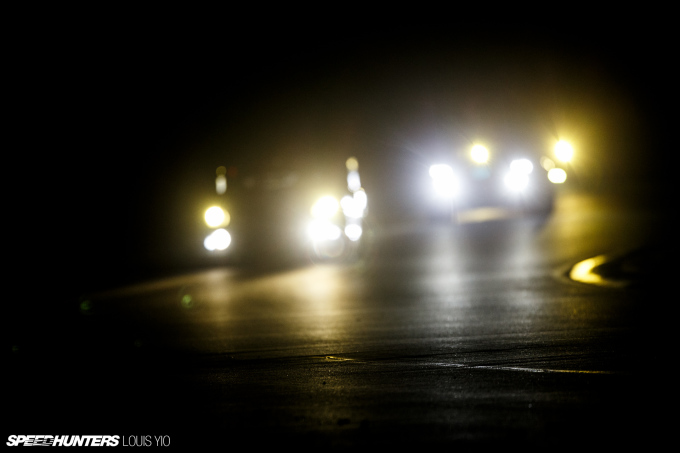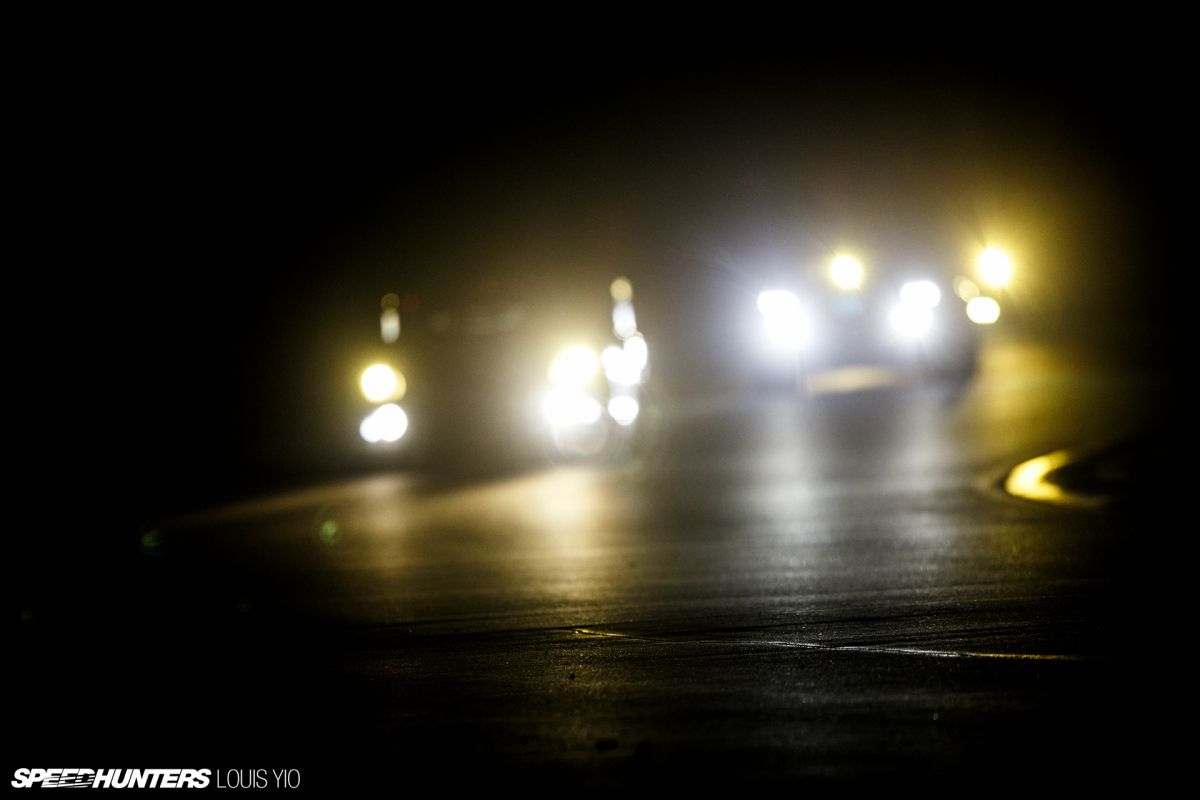 Pretty soon, the only light left on track was that provided by the few flood lights scattered around its perimeter and the cars' headlights themselves.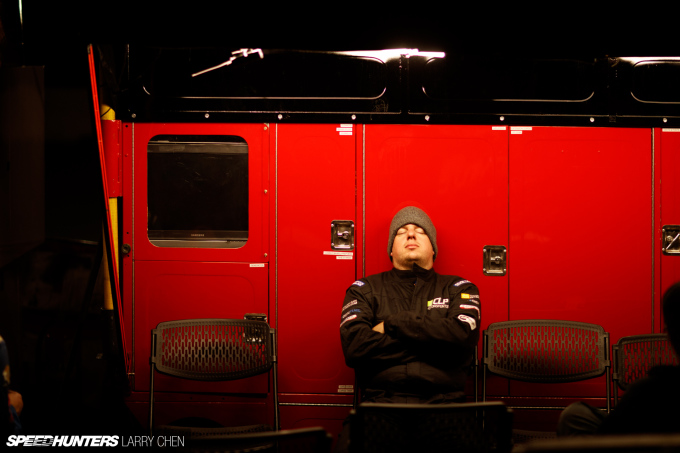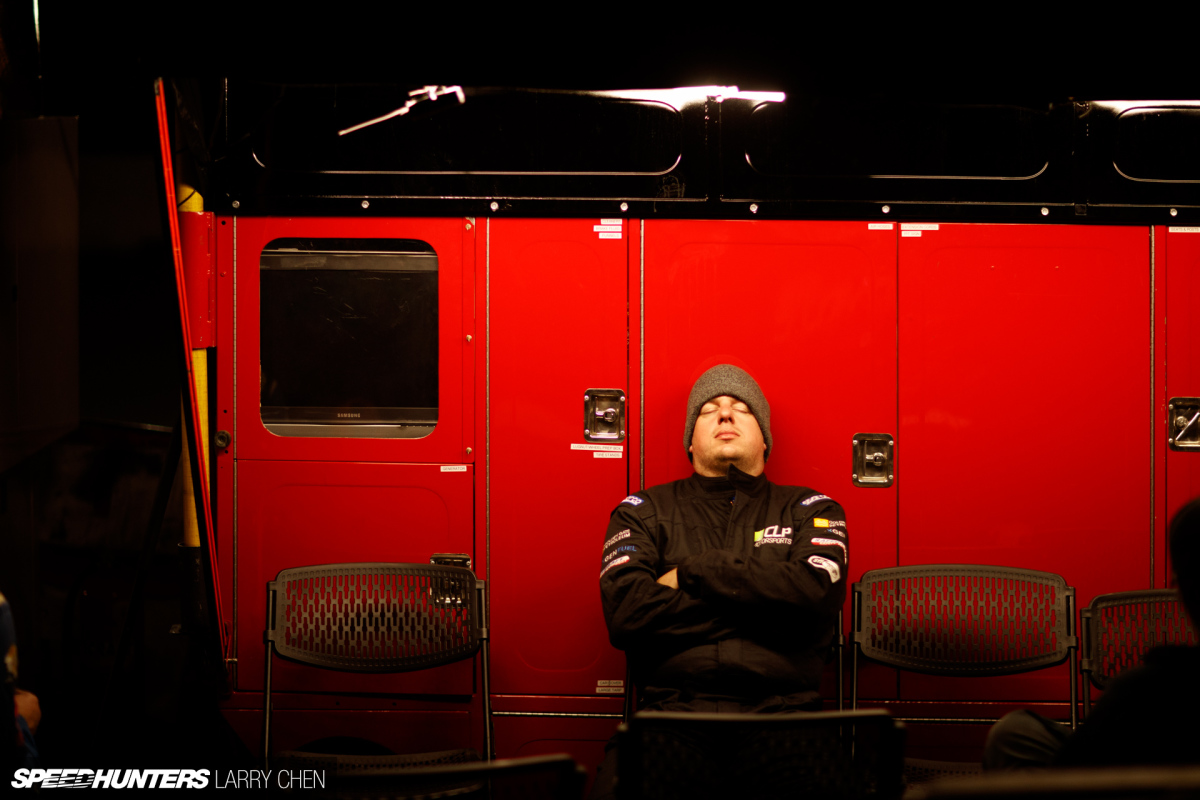 While some members of the CLP team kept a close eye on the race proceedings, others tried their best to get some shut-eye.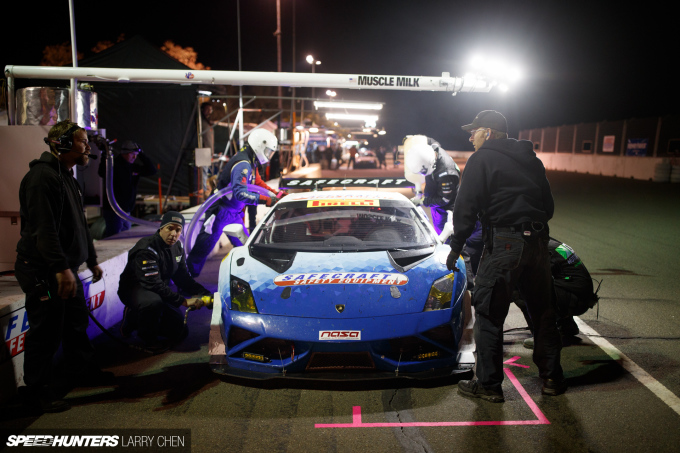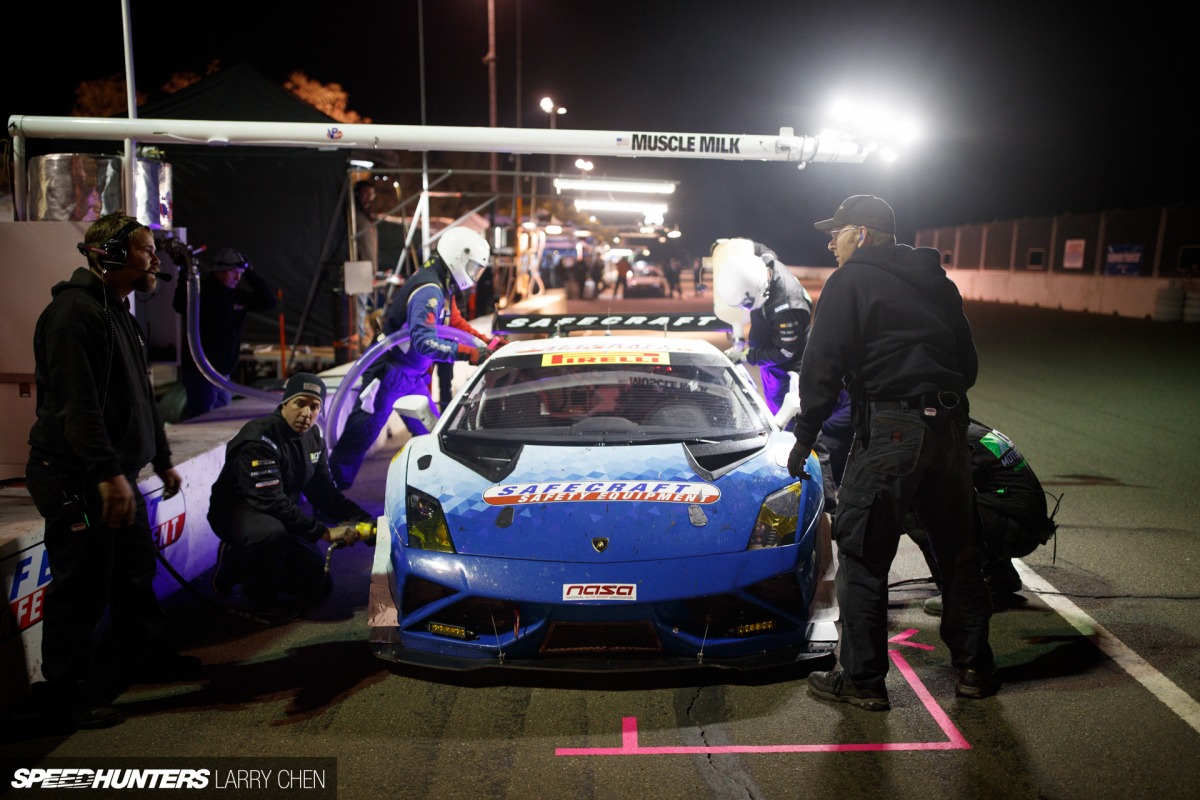 The car was scheduled to come in every hour and a half – if everything went to plan.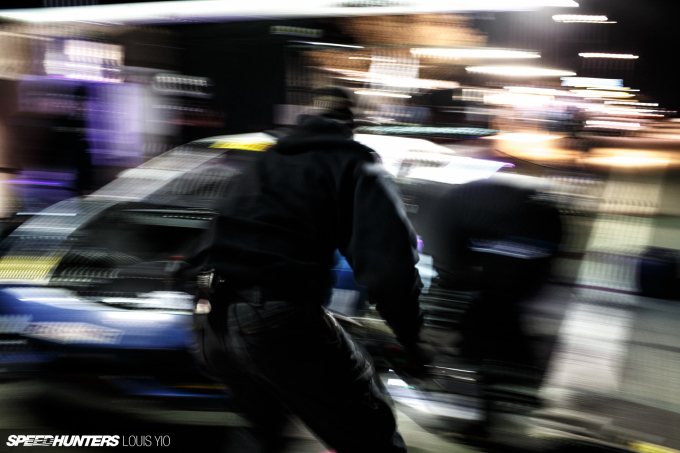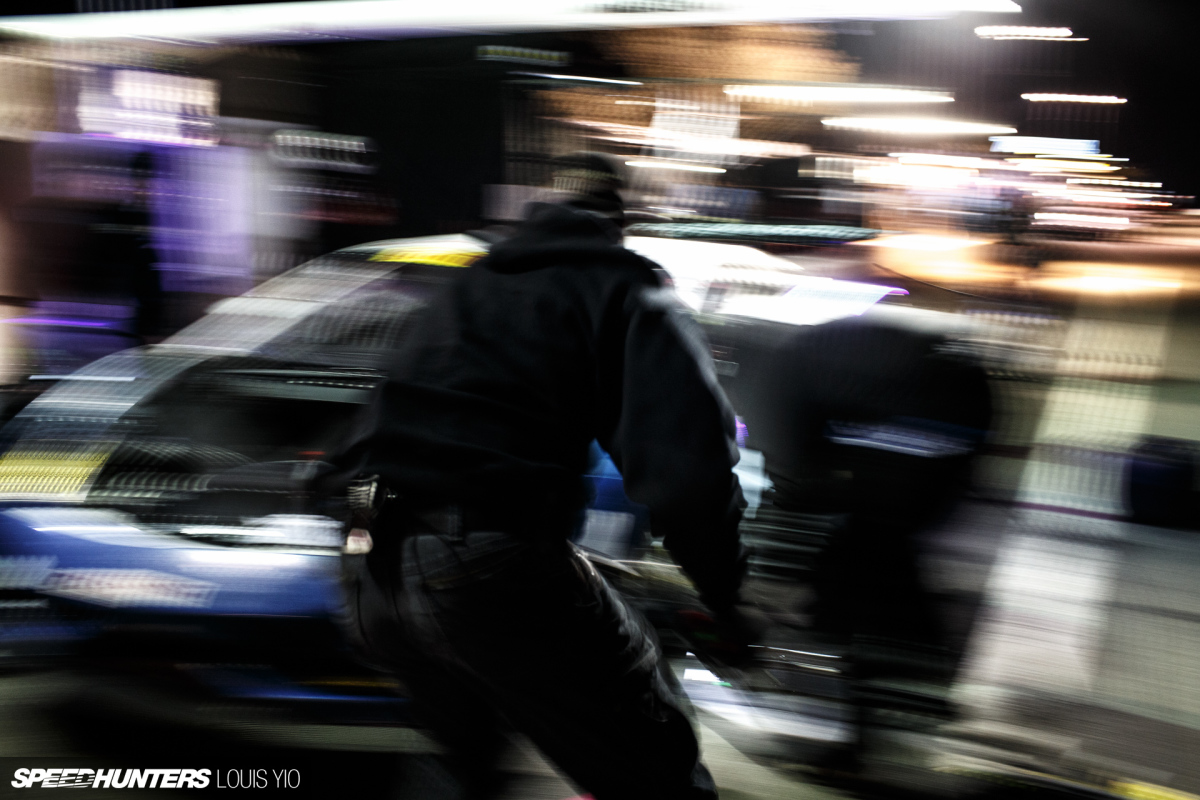 But in motorsports, rarely does that ever happen. And sure enough, deep into the night the Lamborghini's gearbox started shifting slower than it's supposed to.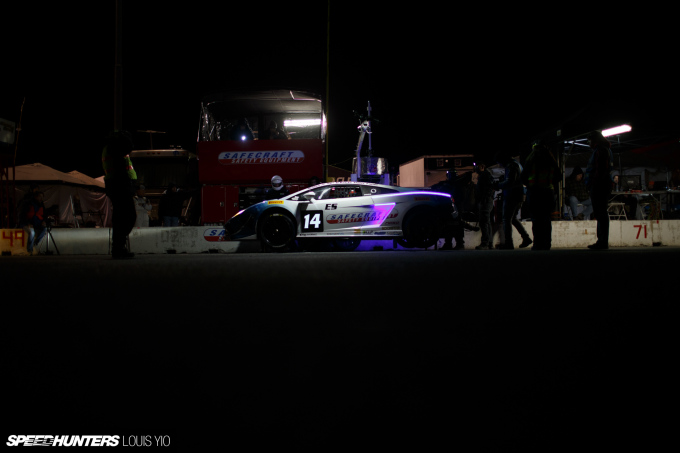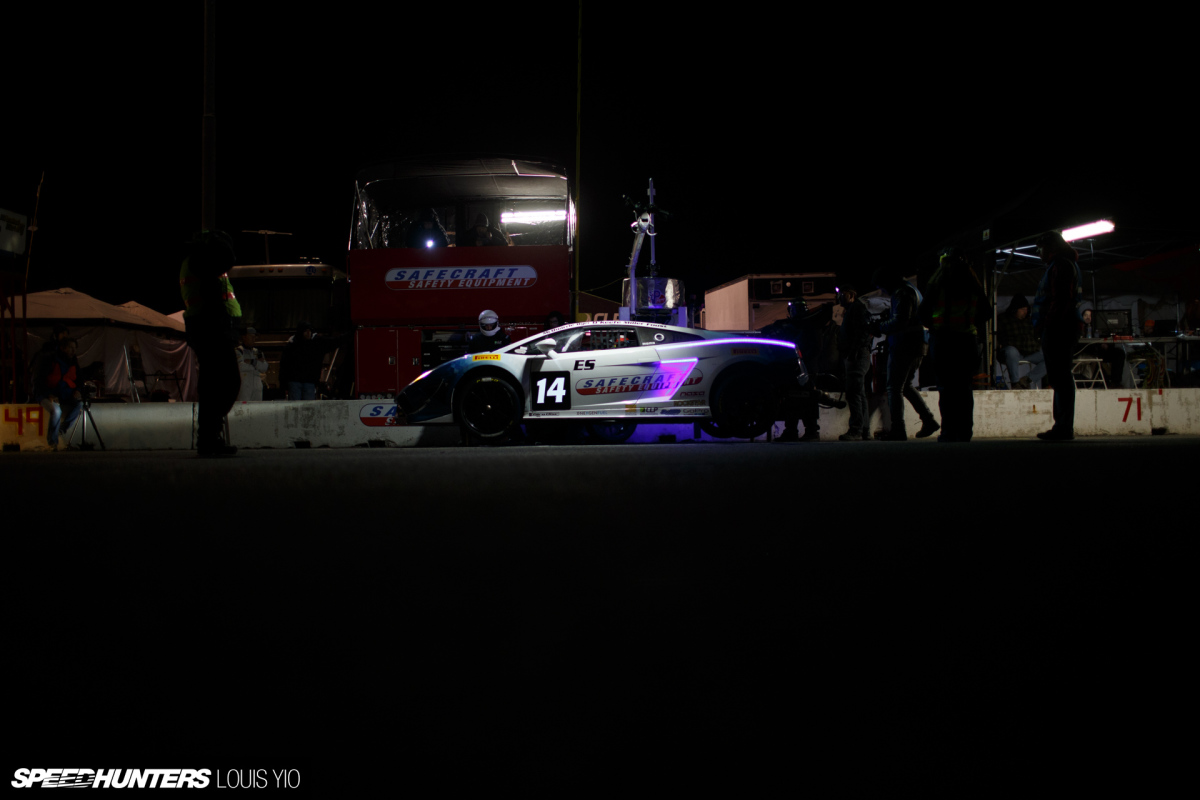 Not just that either; the car was black flagged for being too loud, which meant the team had to make even more noise-limiting modifications.
After a quick fix for the exhaust and another pad swap, the CLP team were on their way again.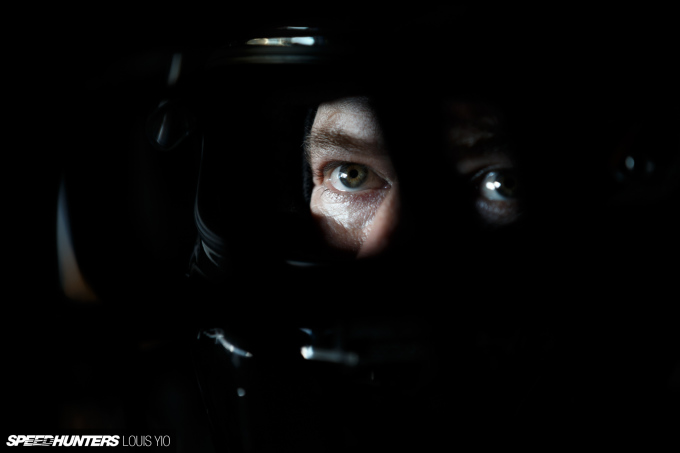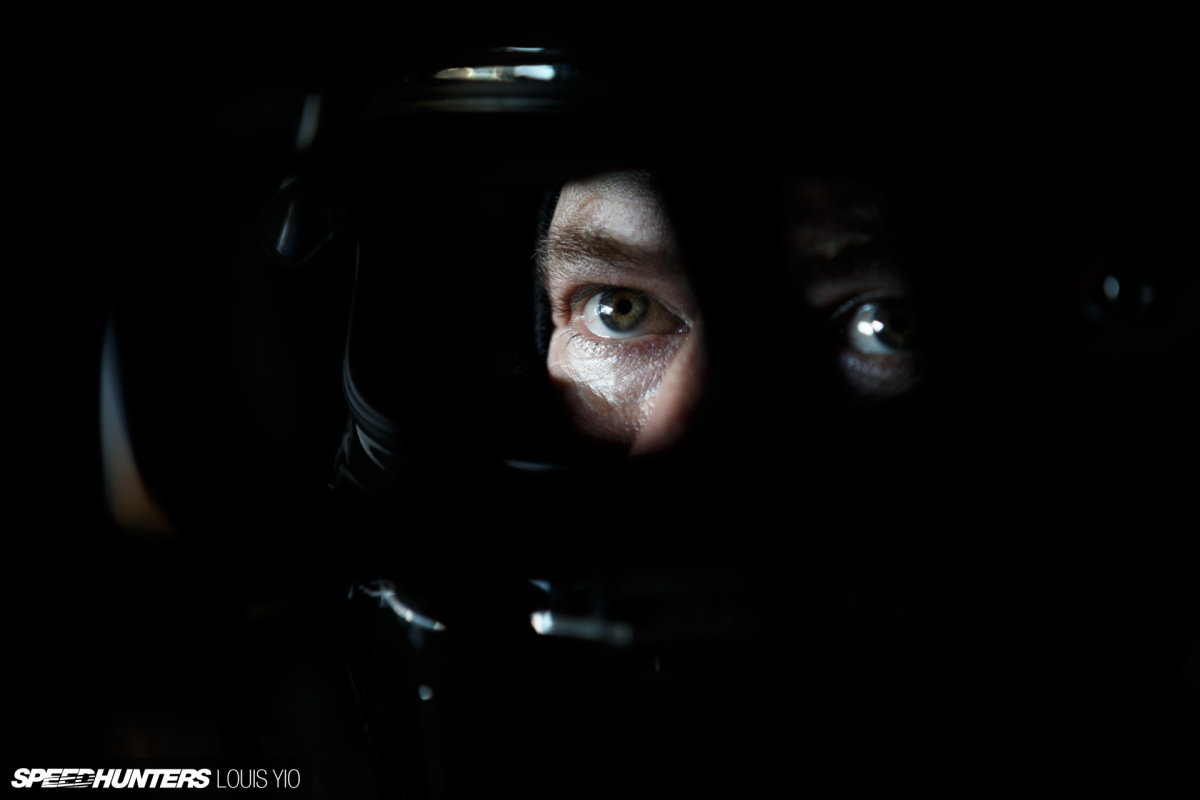 Shooting at night is always quite difficult. Without the glorious power of the almighty sun, you have to find any way to get your subject lit, and in the case of racing, you use what you can get. Luckily, the CLP team's pit area was quite well illuminated.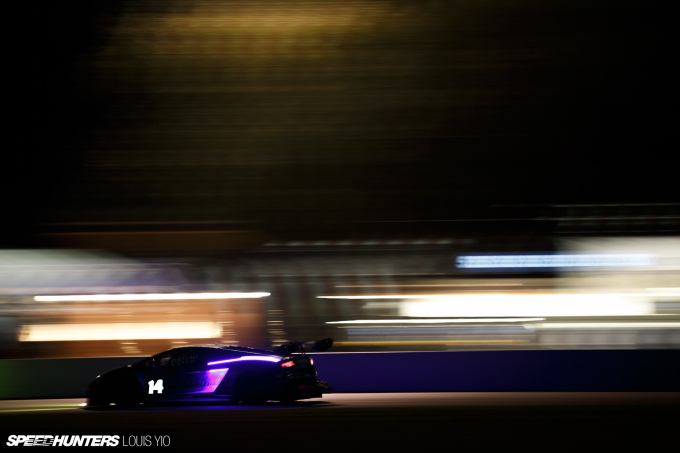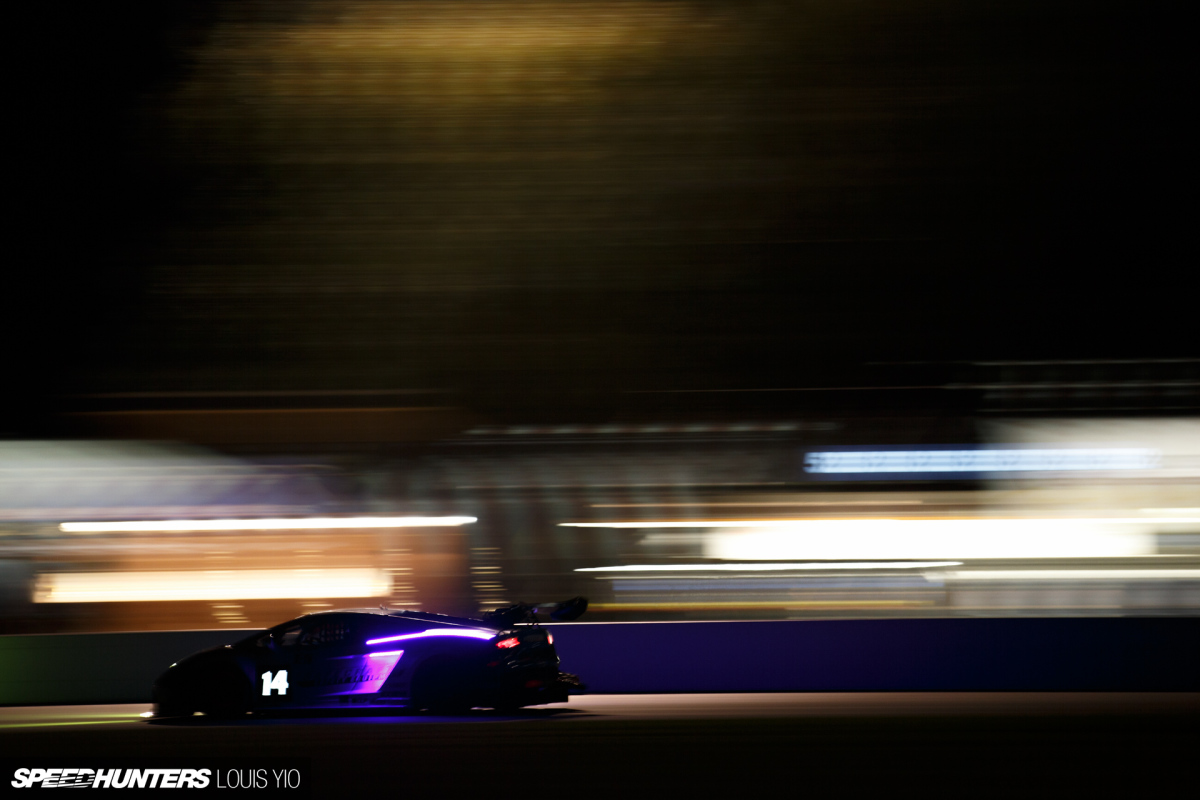 I tried to not venture too far from the pits and decided to stay near the front straight in case anything major happened.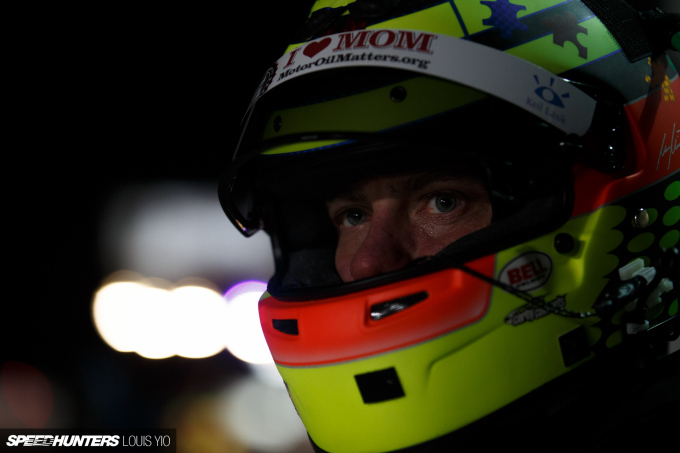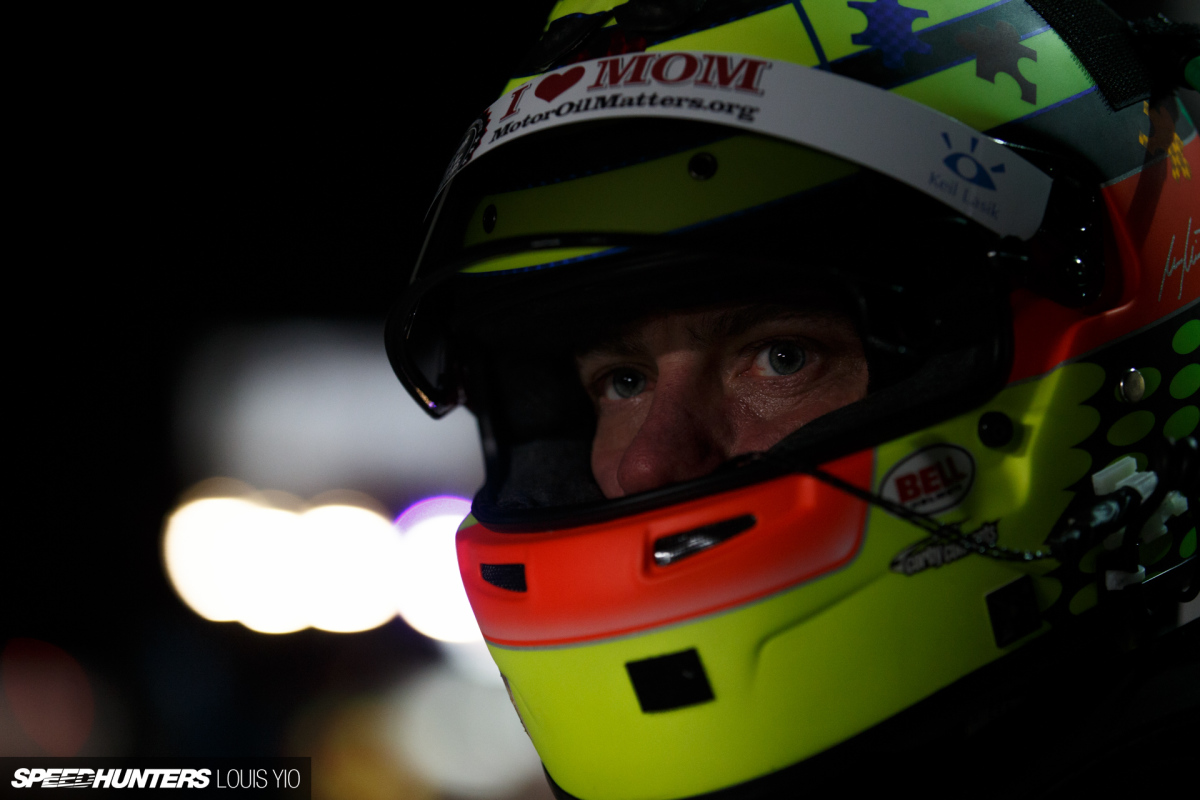 Once 2:00am rolled around, the pits seems to quiet down a bit and entered this weird zen mode. Half of people in every team were pretty much asleep and everyone who was awake was trying their best to conserve energy.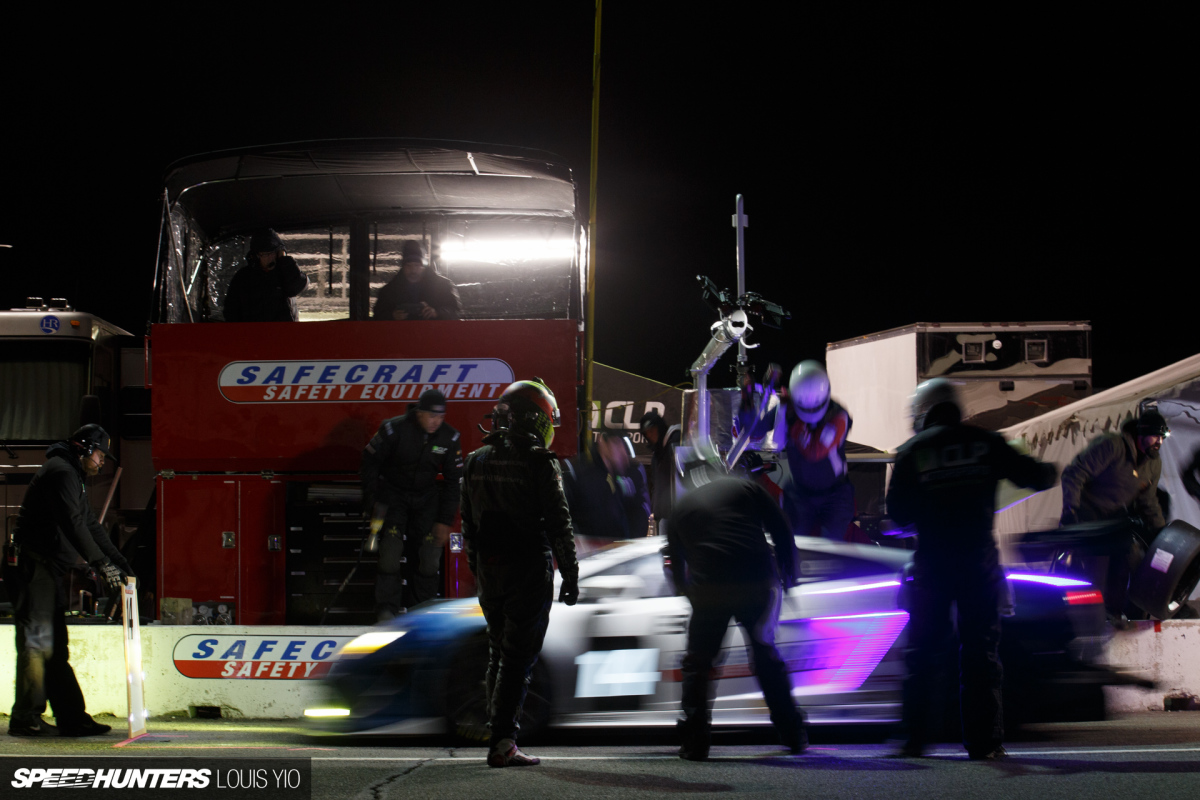 It's still crazy to see how in sync the teams are, even in the early hours. I definitely wasn't; I had three energy drinks inside me but was still craving that awesome thing called sleep.
Morning Light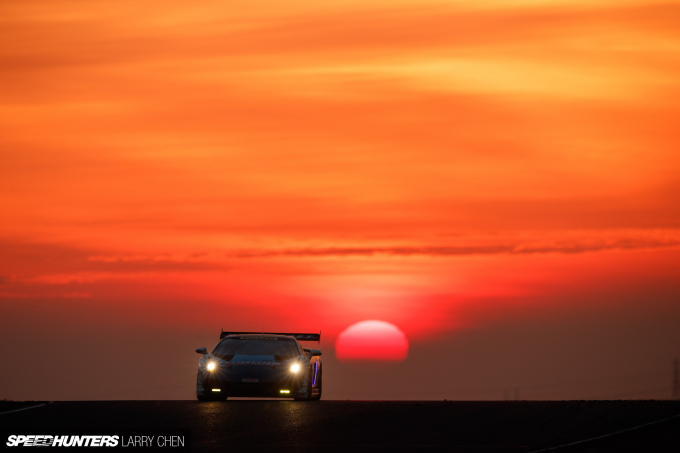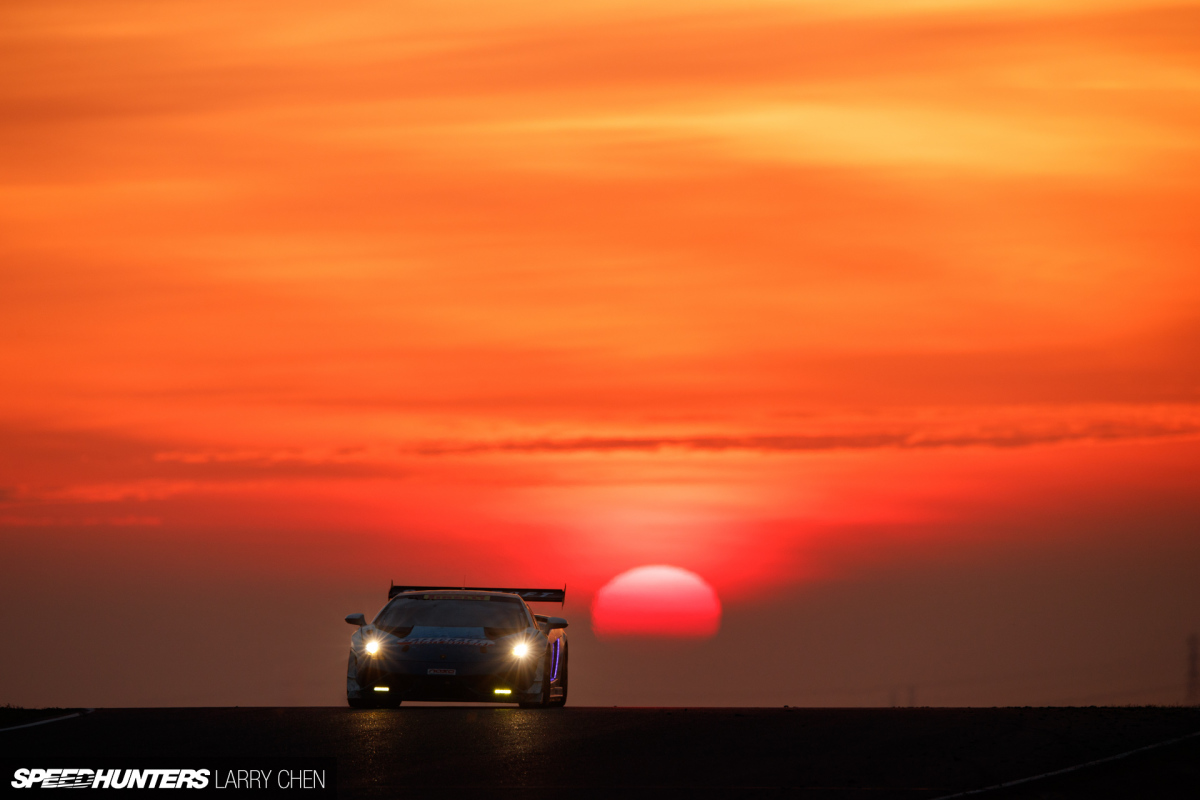 Before long I was feeling a little delirious, so as morning approached I started begging for the sun to rise. The daylight definitely rejuvenated my body and woke me up. That and a couple more cups of coffee.
Nothing beats shooting at sunrise and sunset. They're the most beautiful things we humans are fortunate enough to see each and every day.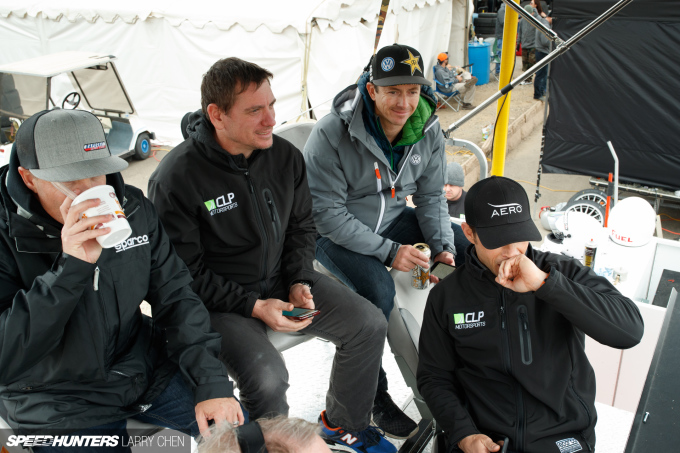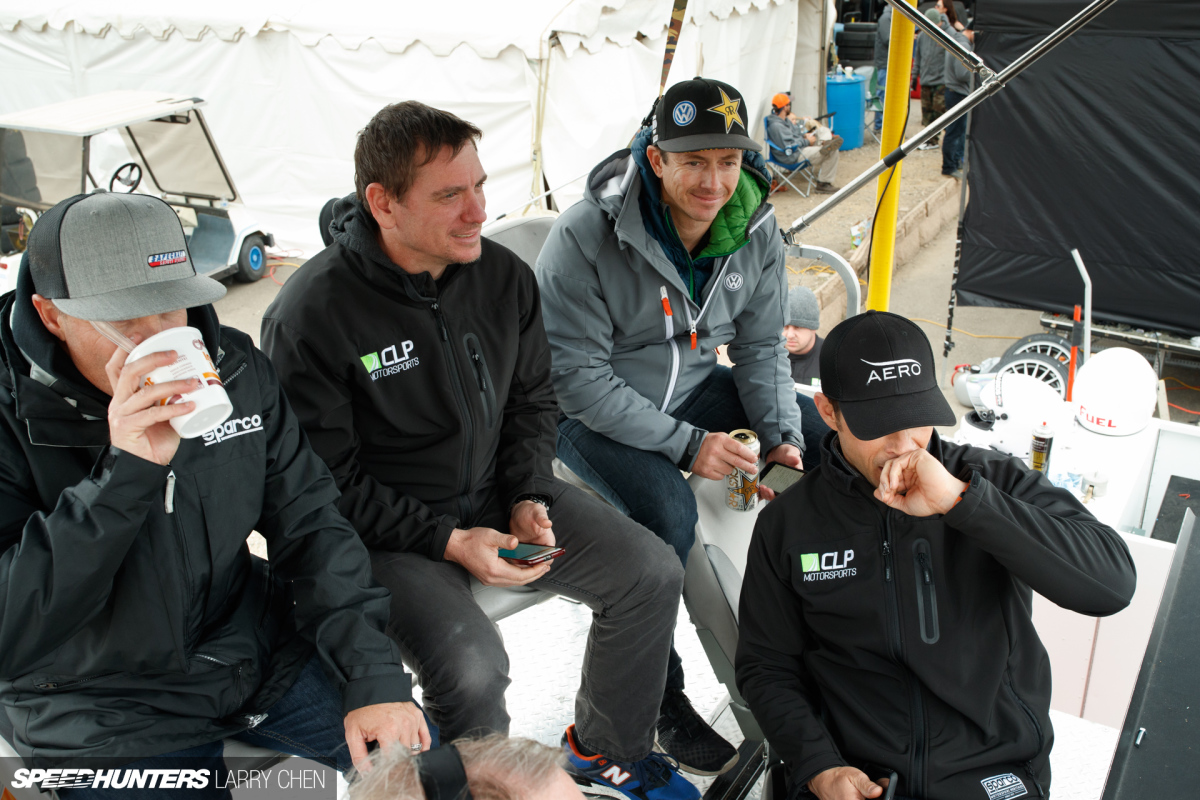 Jumping a few hours forward, Tom brought the car in one last time. Most of the drivers were pretty much done with their stints by now.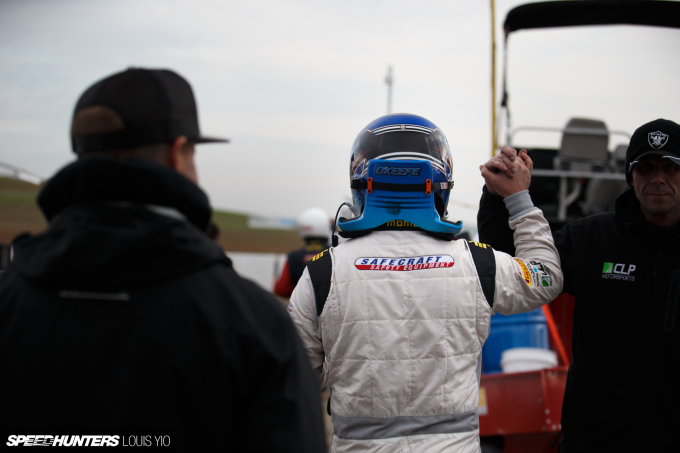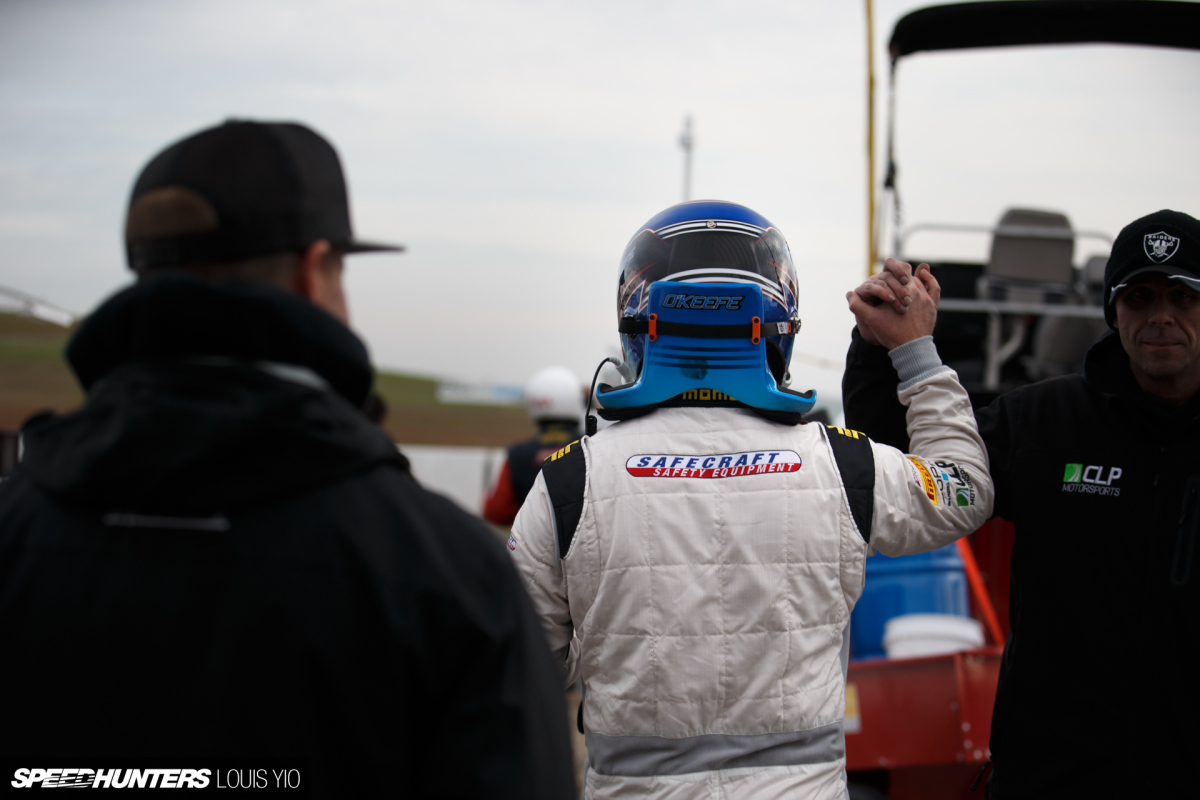 After the final brake pad replacement, Pat was tasked with bringing the car across the finish line.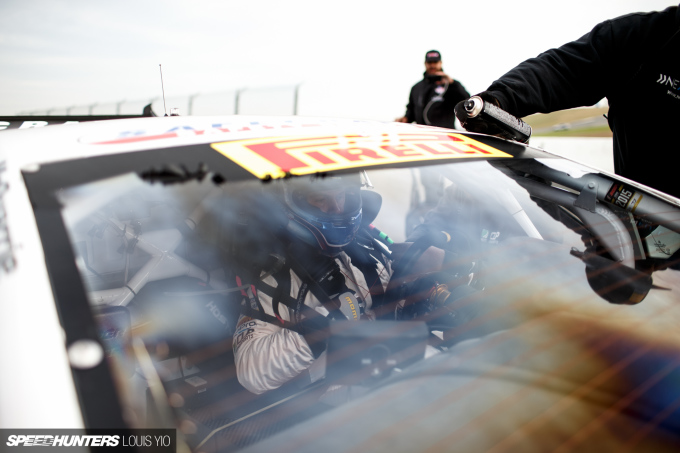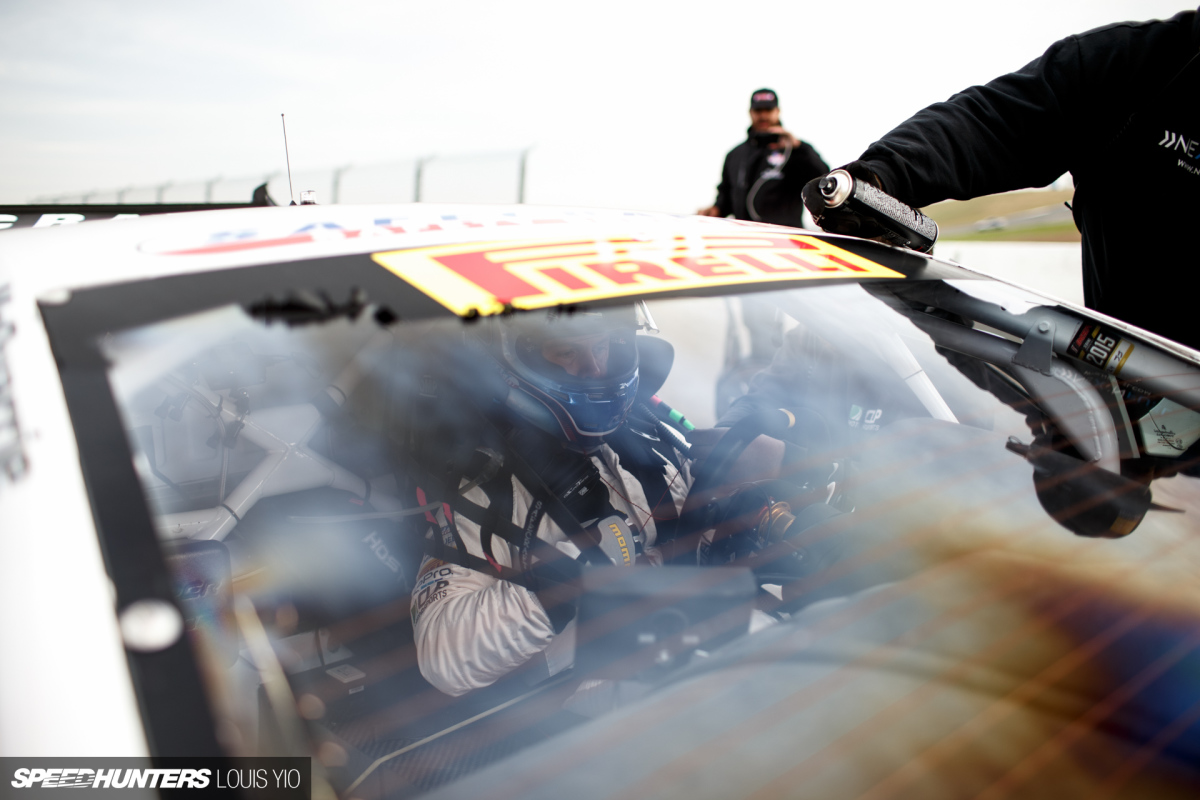 One final strap in. One final fill up. One final wipe down. One final tire swap.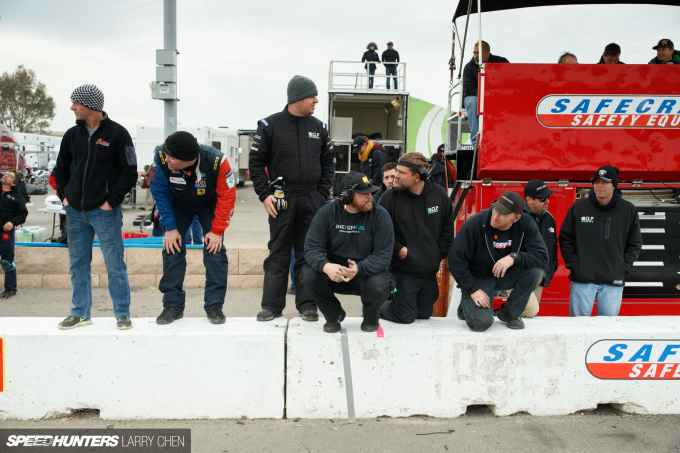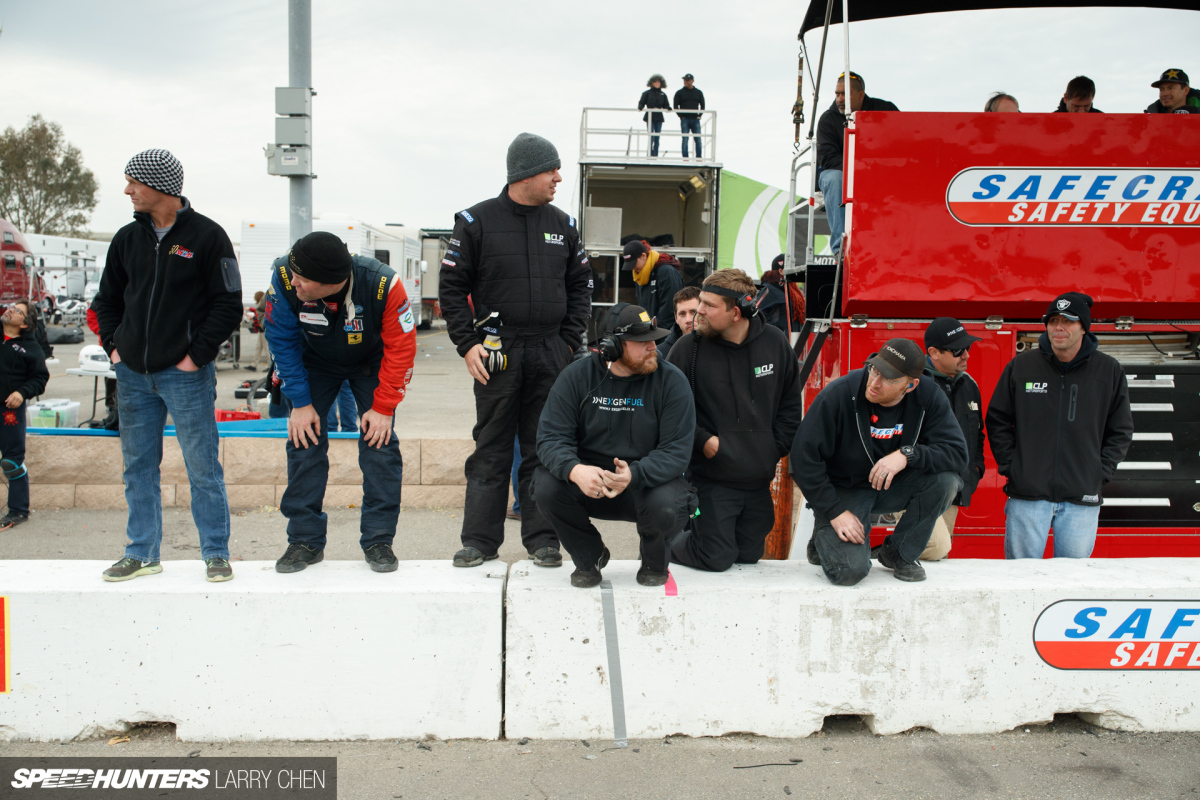 Everything was still tense for the team because the race wasn't over yet. Retiring just moments before the checkered flag would be heartbreaking.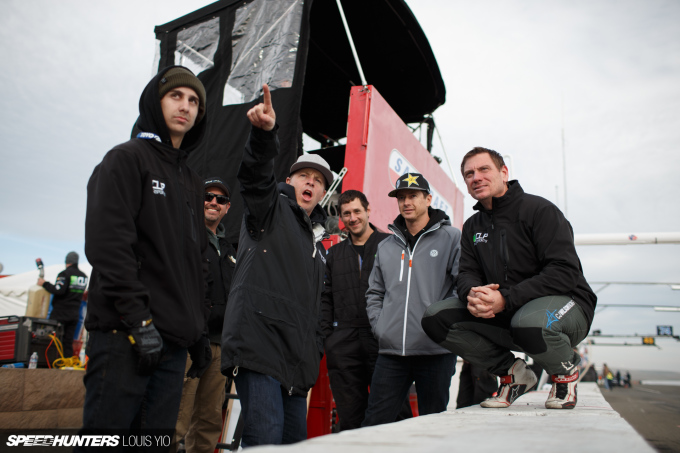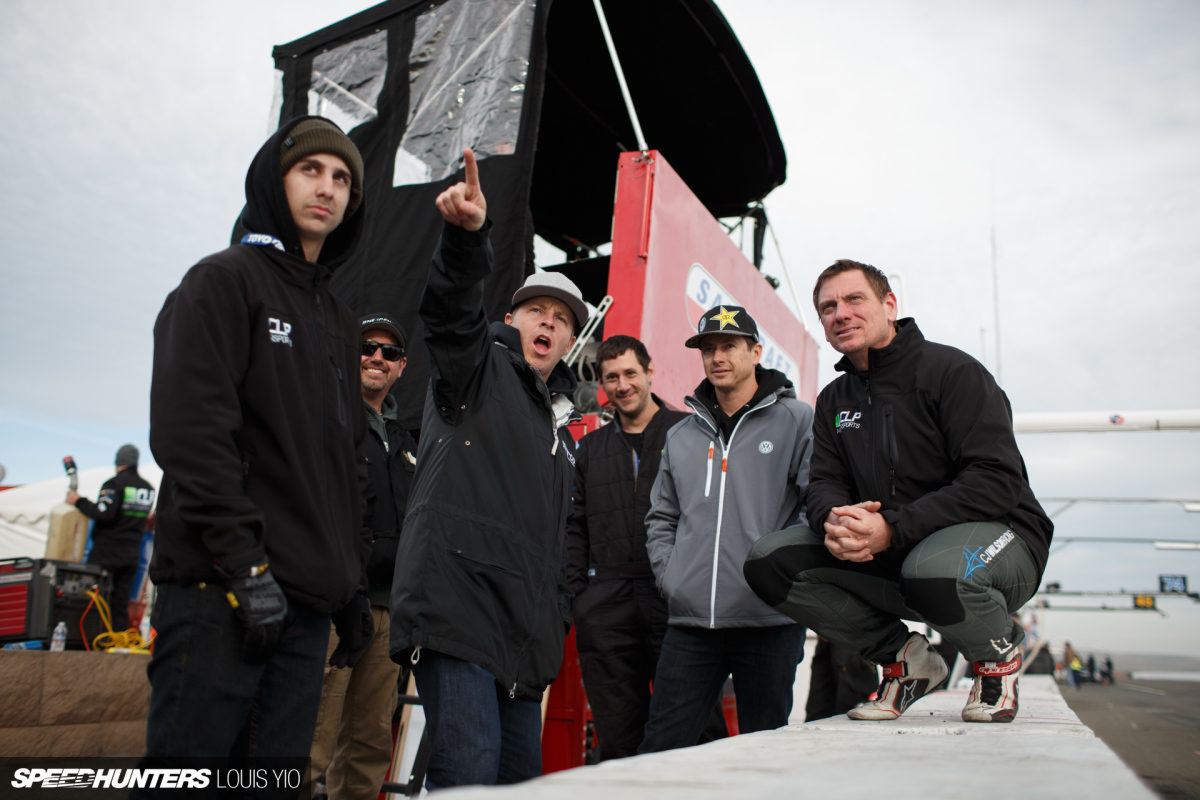 We tried to stay positive by posing for some 'Ahh, Godzilla!!!' shots.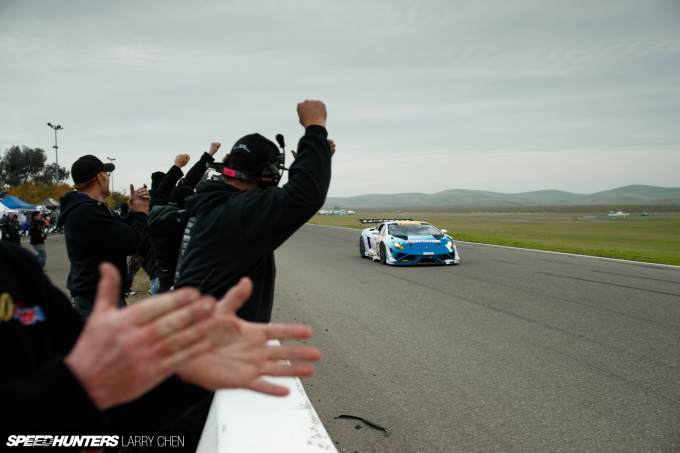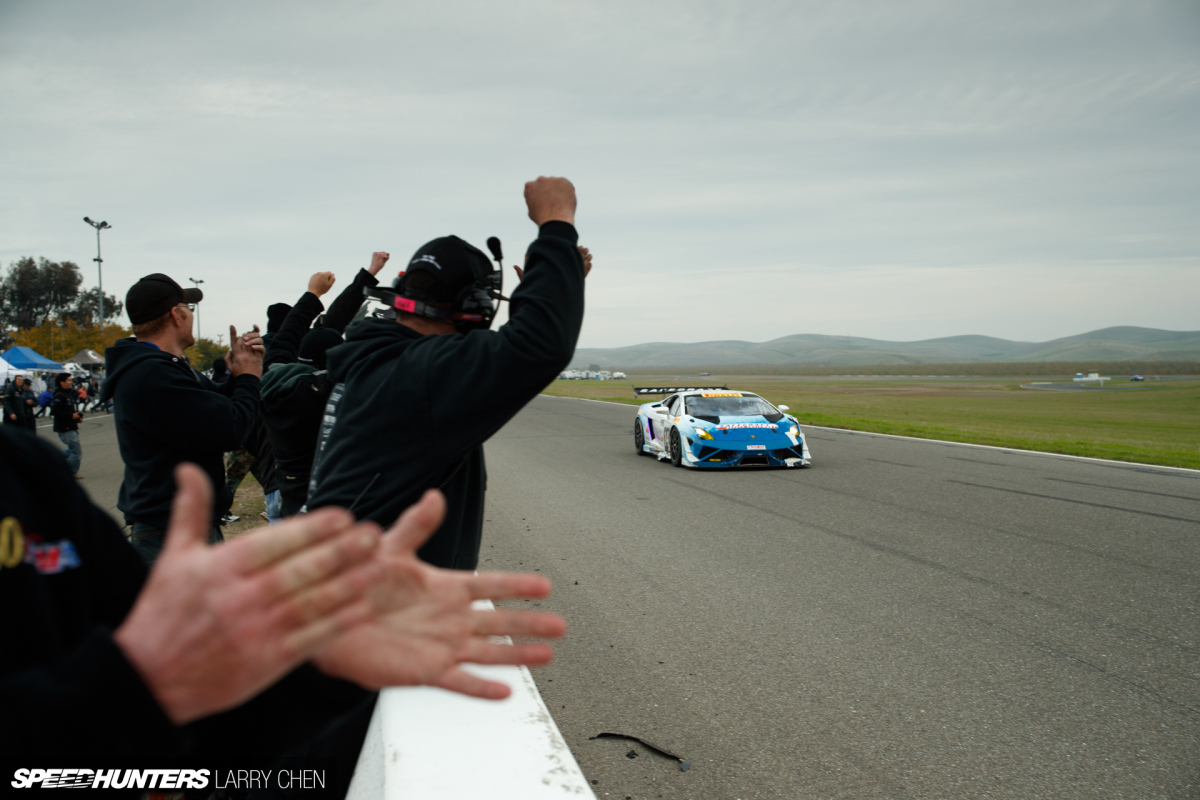 Pat powered through and brought the car home third in class behind the Flying Lizard cars – a great result.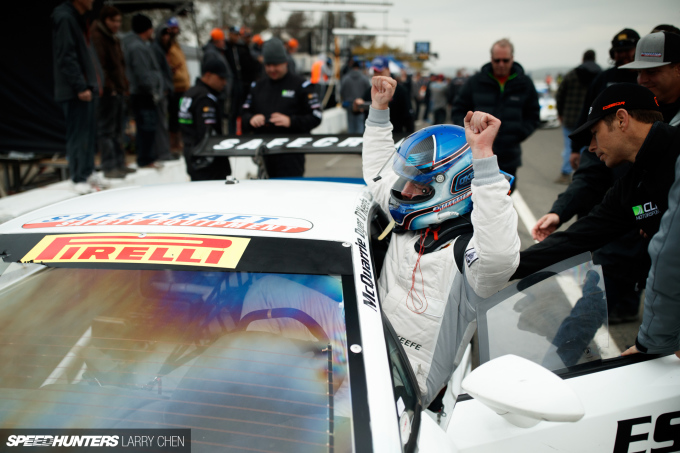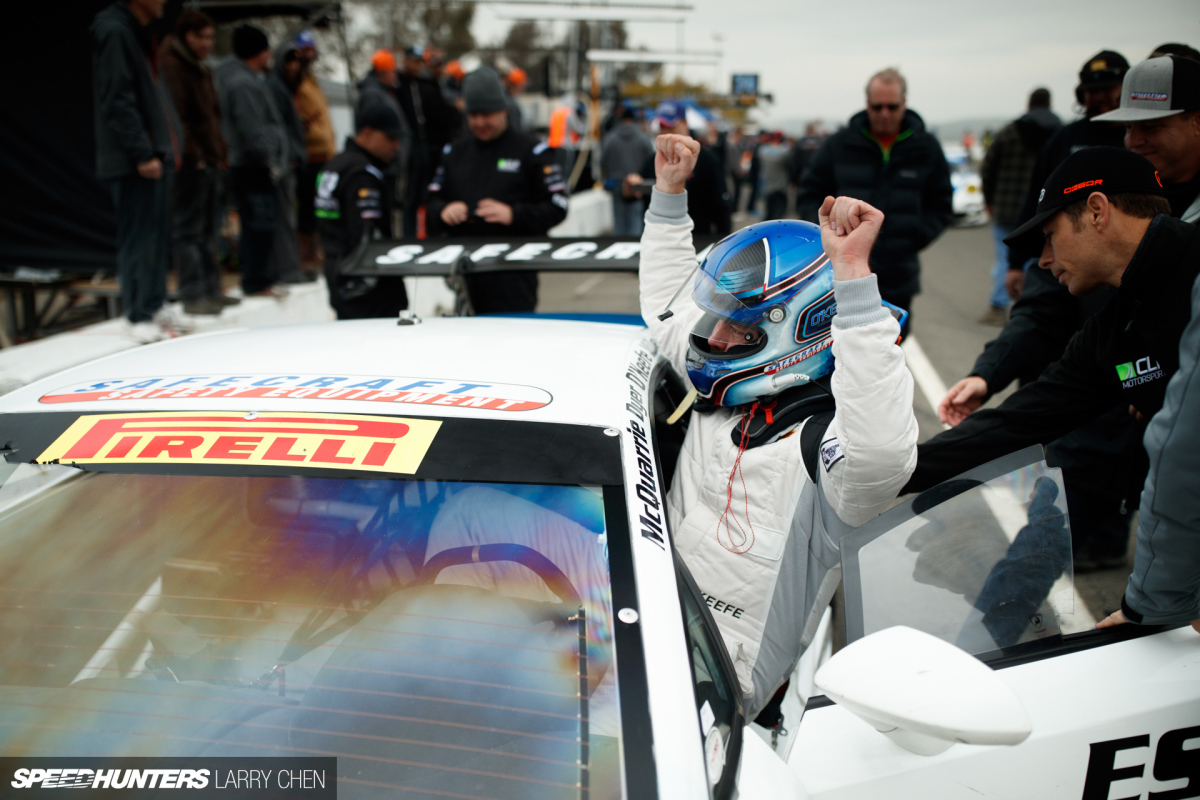 It's still seems crazy to me that this team was able to bring out an untested platform and make it work for one of the longest races in the world. Tyler mentioned that a 25-hour-long race in this Gallardo is equivalent to running in the Lamborghini Super Trofeo series for two years, which is something worth thinking about.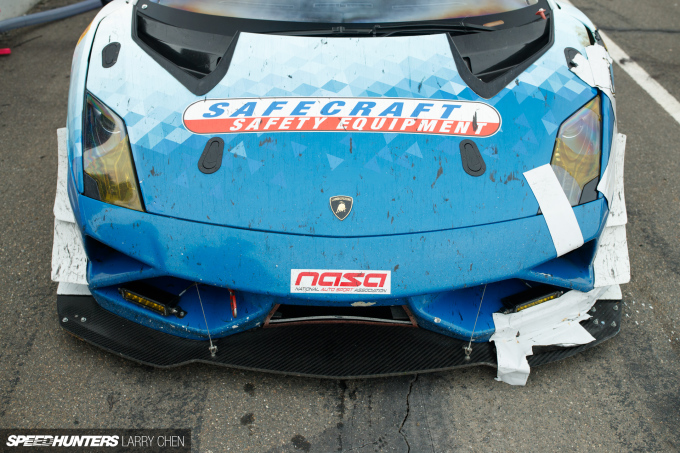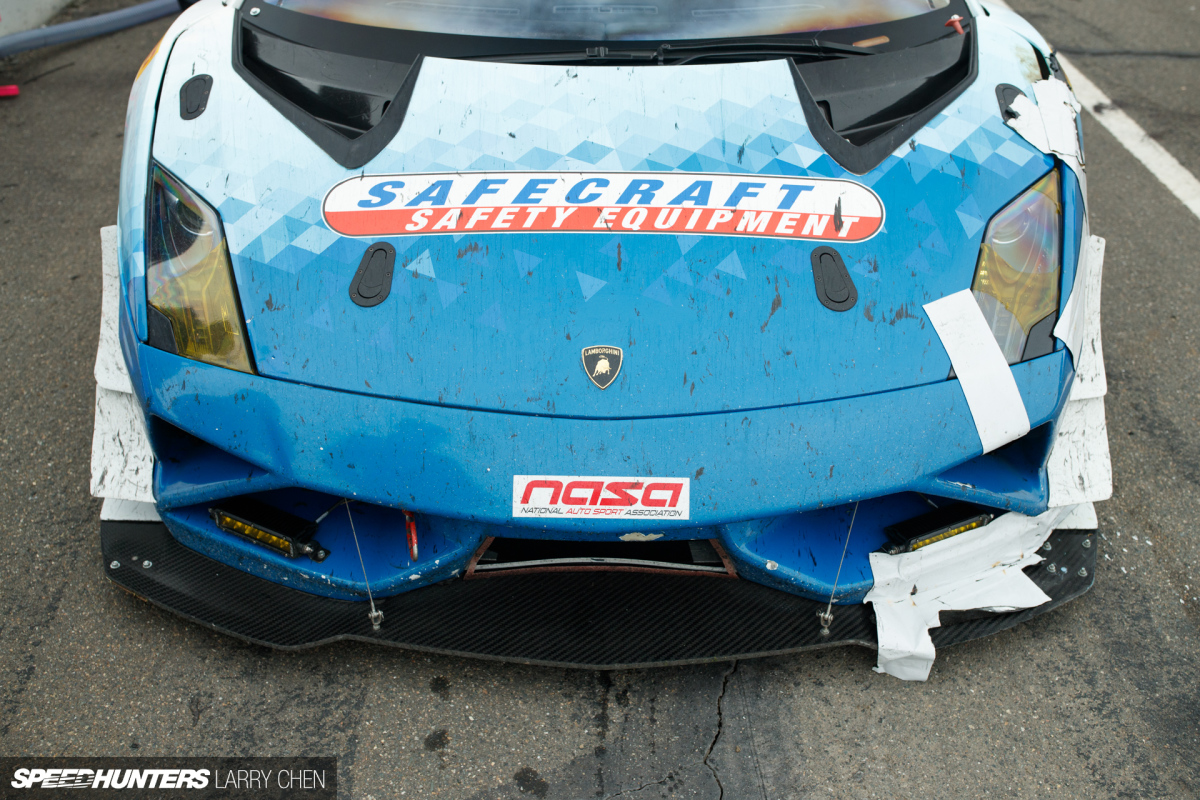 Nothing looks better than a properly used race car with a few battle scars.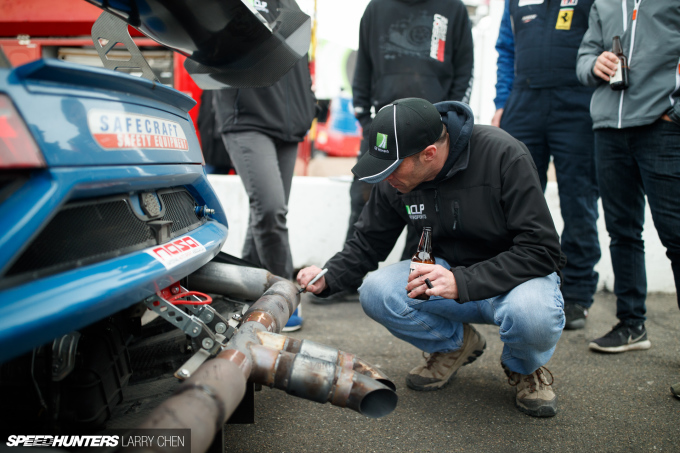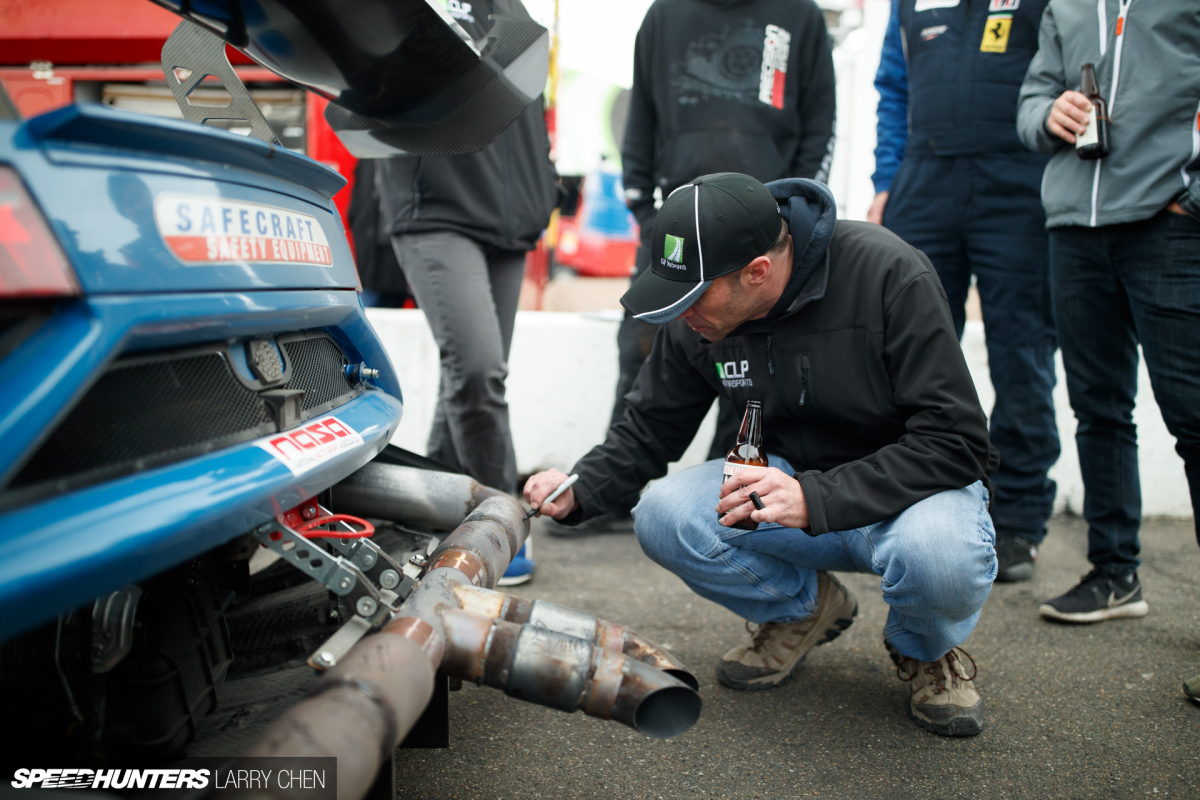 The team all took turns signing the Frankenstein exhaust, which was a nice fun way to end an awesome 25 hours.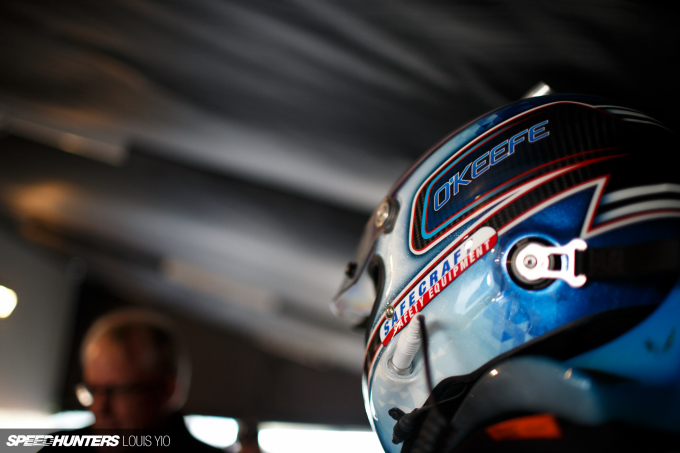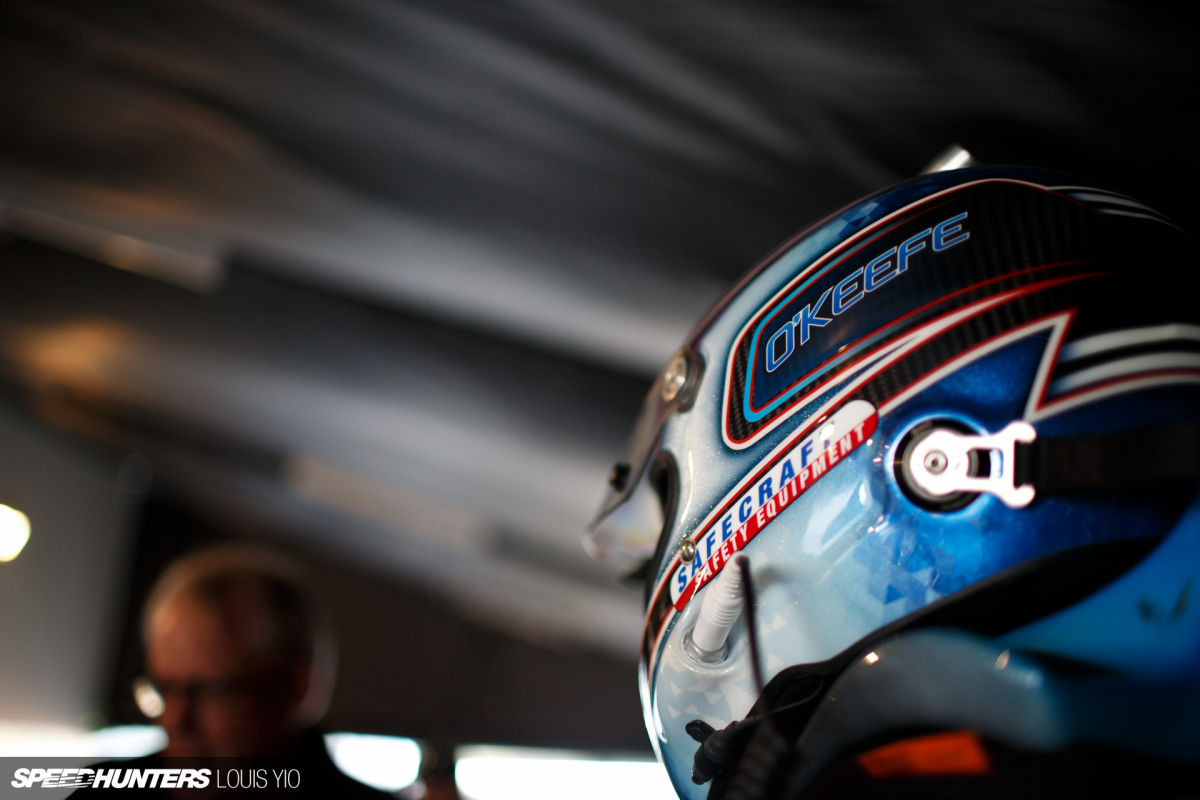 So what's next for Safecraft and its 'Race Everything' campaign? We'll just have to wait and see next year…
Louis Yio
louis@speedhunters.com
Instagram: lusciousy
Additional photos by Larry Chen
larry@speedhunters.com
Instagram: larry_chen_foto
Cutting Room Floor